I'm really pleased to share this interview with Arthur Renoir Thyssen, a talented street photographer from Indonesia who captures wonderful moments with his iPhone. He has a great eye for composition, color and light, often capturing stunning silhouettes, shadows and reflections with perfect timing. In this interview you'll find out more about Arthur and how he manages to overcome the challenges of iPhone street photography.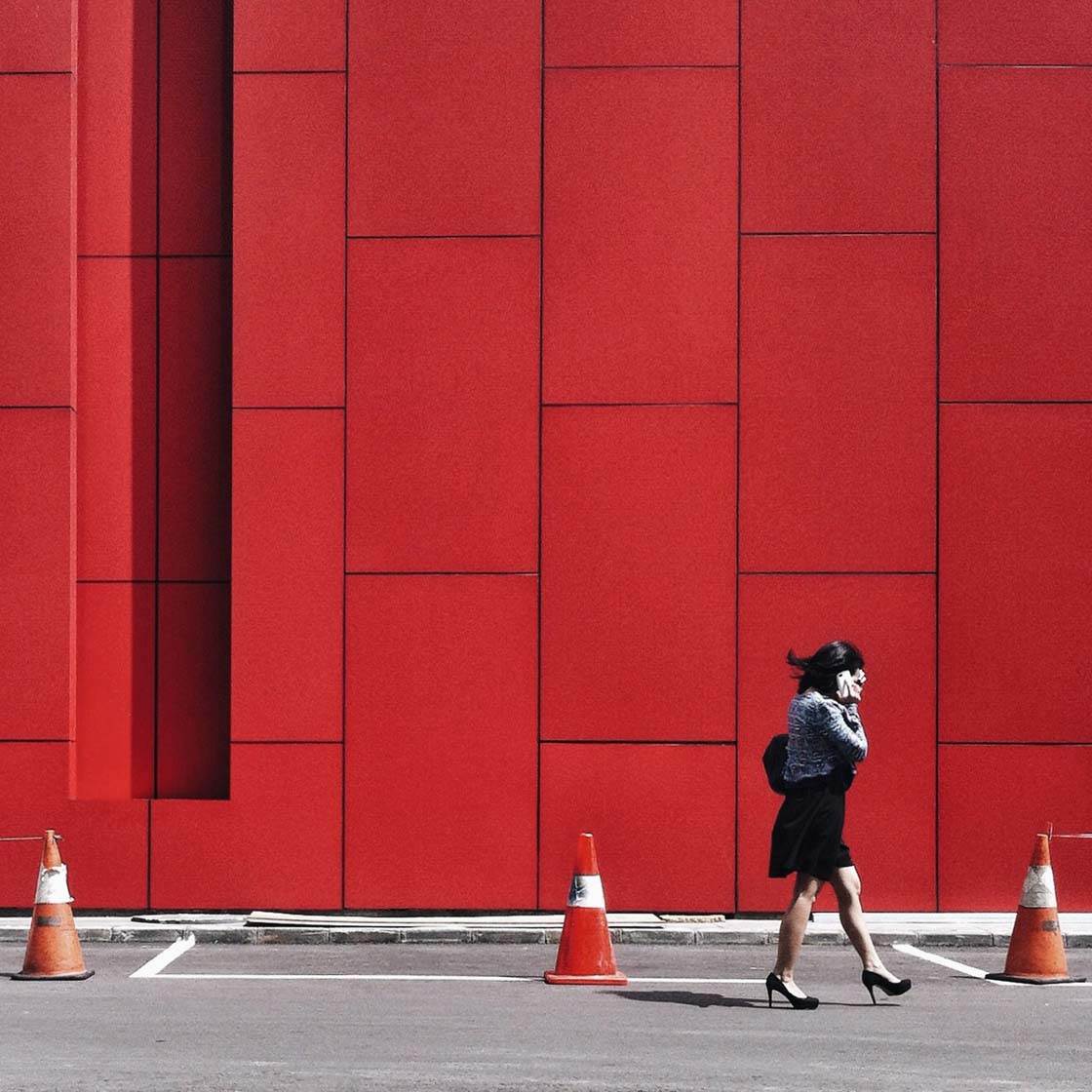 Tell us a little bit about yourself?
You can call me Art, because lots of my friends called me by that name. I'm 32 years old and live in Jakarta, Indonesia.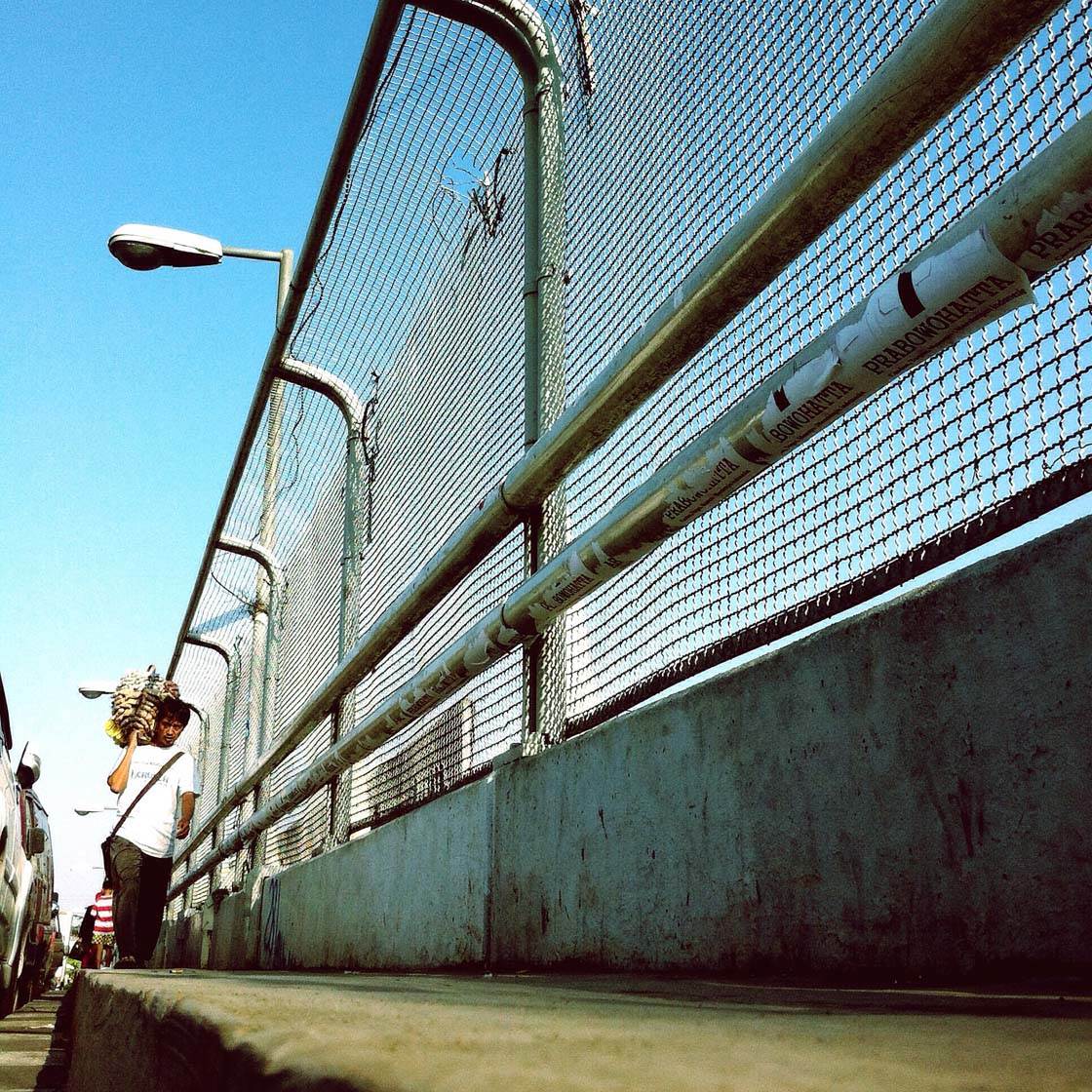 I work as an assistant music director and TV promotion at an artist management company.
How did your iPhone photography journey begin?
I don't have a photography background. My journey started when I got my first iPhone 4. I started by randomly capturing things that looked unique around me – people, landscapes, etc.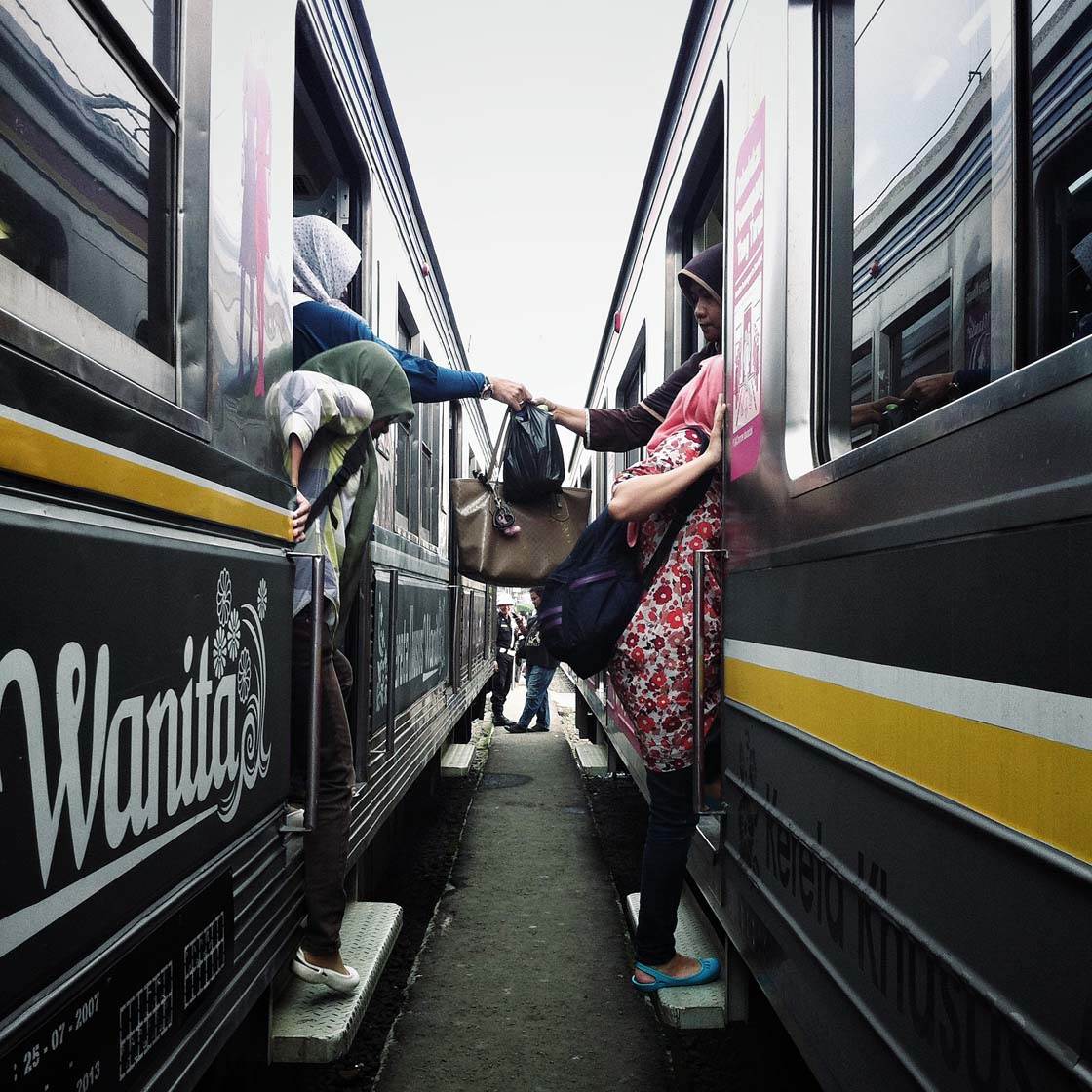 But it was nothing serious until I found Instagram (check out our tutorial on how to get your Instagram photos noticed).
The moment I joined Instagram is the moment when I finally discovered that iPhone photography or mobile photography really existed. So I thought, "Now it's time to be more serious!"
What inspires you to take photos with the iPhone?
The iPhone is simple! It's so fast and it's always with me wherever I go. With the iPhone you can capture things without being noticed by other people… you become invisible!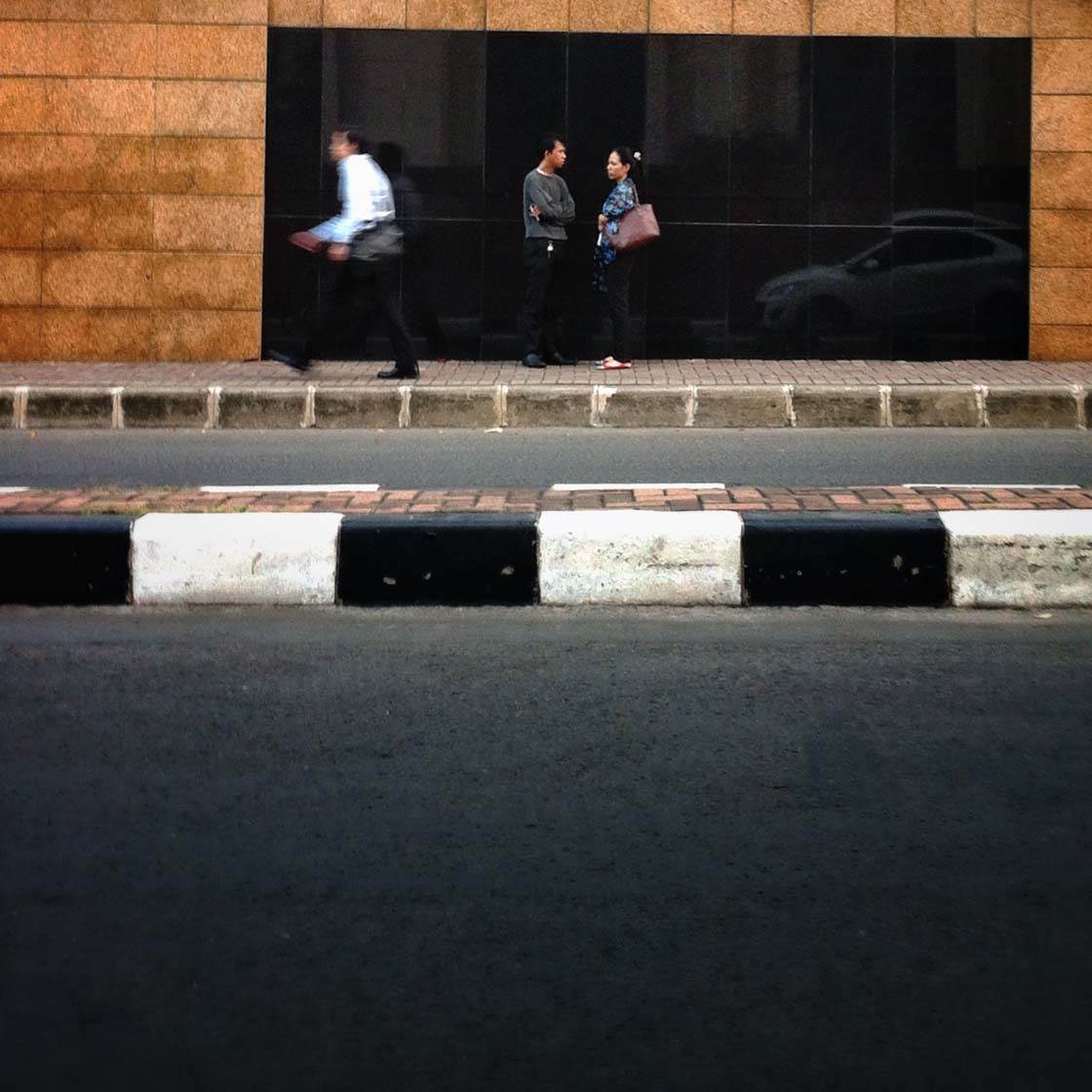 For those reasons, and especially for me who mainly shoots street photos, the iPhone is invaluable.
You mainly shoot street photos with your iPhone. What draws you to this genre of photography?
I think streets are more unique than landscapes. Street photography is an art. It teaches me so many lessons – to see things differently, to be sensitive, to have imagination and patience.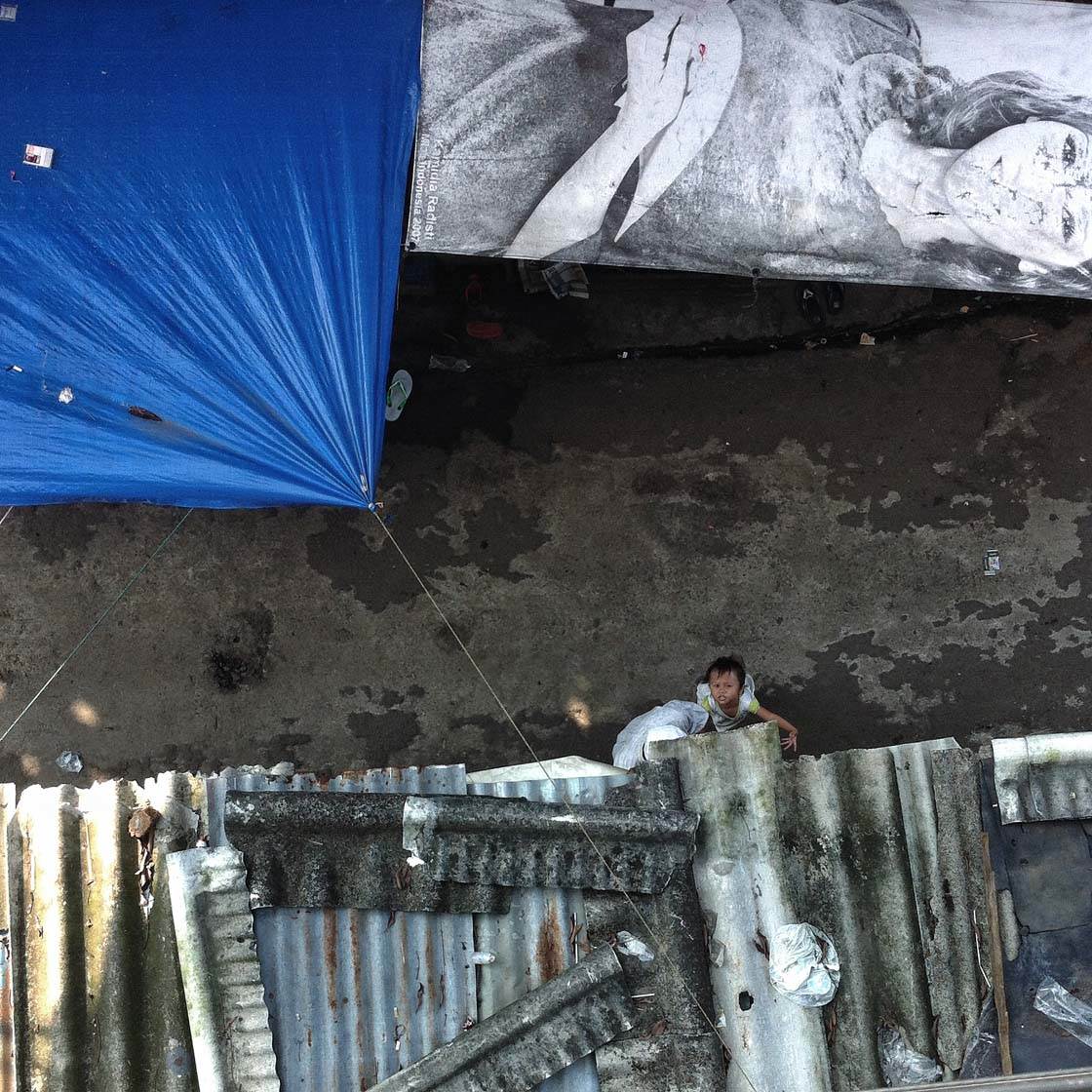 Streets are unpredictable and full of surprises. You'll see the way of life – whether people go slow or fast with their honest souls. Above all, street photography is a challenge!
You have an excellent eye for composition, which is one of the most important skills to master in photography. What composition tips would you give to beginner iPhone photographers who want to make their images stand out?
Try to find lines in the scene – straight lines, circular or curves. Lines can create an awesome background for your photos and also help to lead the eye into the image.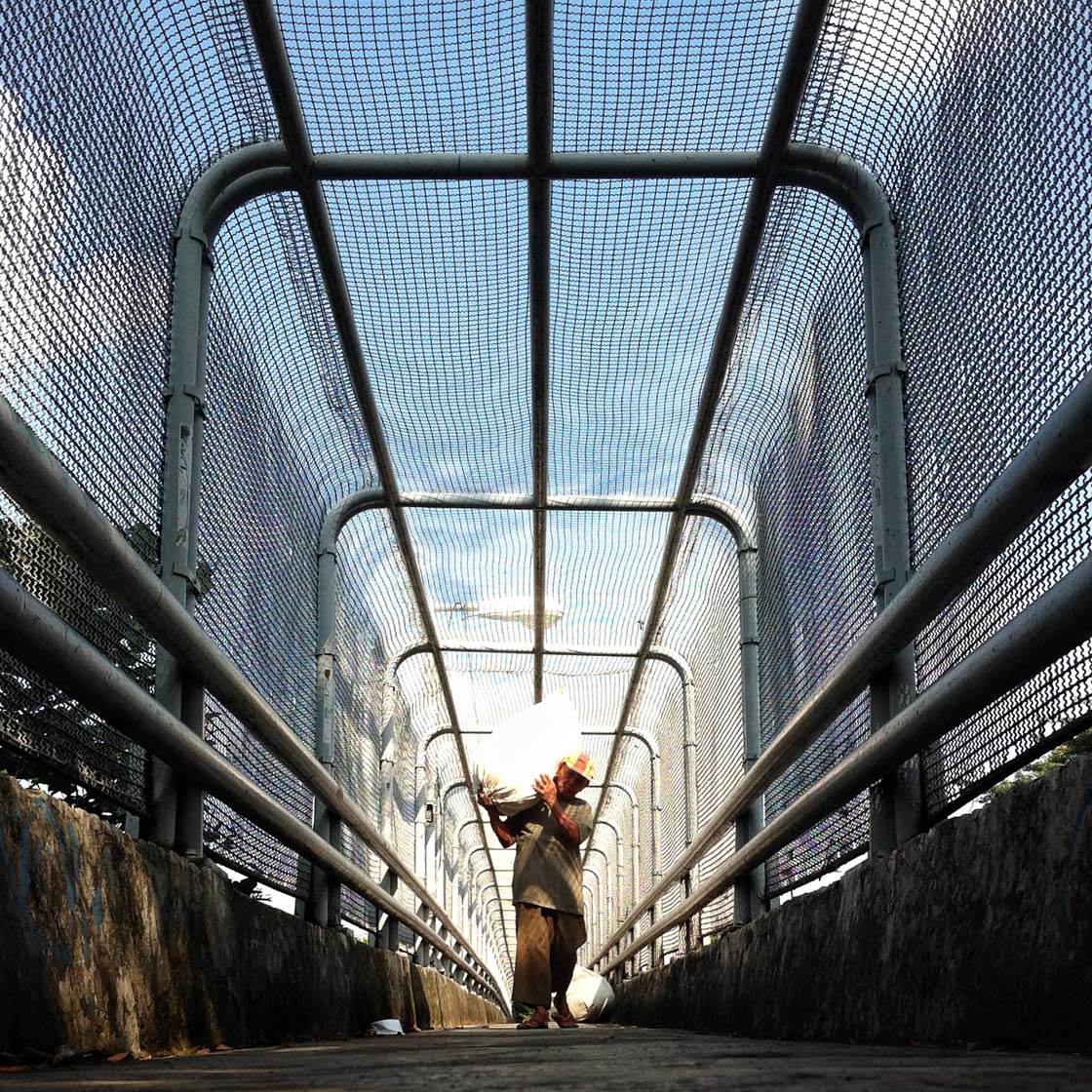 Explore different angles – shoot from high up, from eye level and from a low angle. Also, look for colors. For me, the color composition can give the impression of elegance and is able to bring perfect harmony to a photo.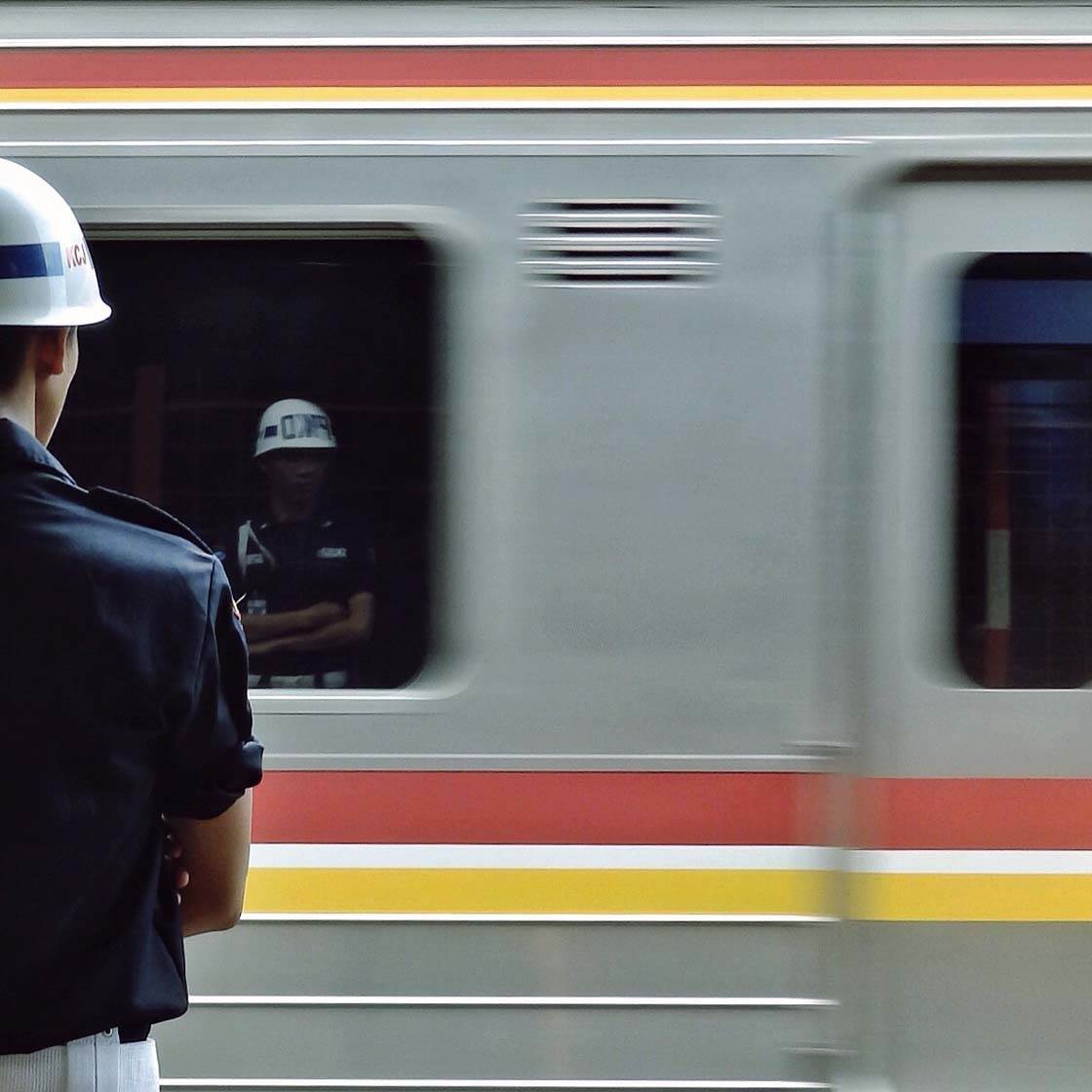 Last but not least is the most important and basic lesson in photography… the rule of thirds. This is a technique where we place the main subject off-centre, rather than in the middle of the frame.
You have an amazing ability to capture incredible light and shade in your photos, with powerful silhouettes and shadows. What's the trick to capturing these kinds of image?
Photography is always about finding the perfect light. To create shadows in a photo, look for the perfect light coming from the sun.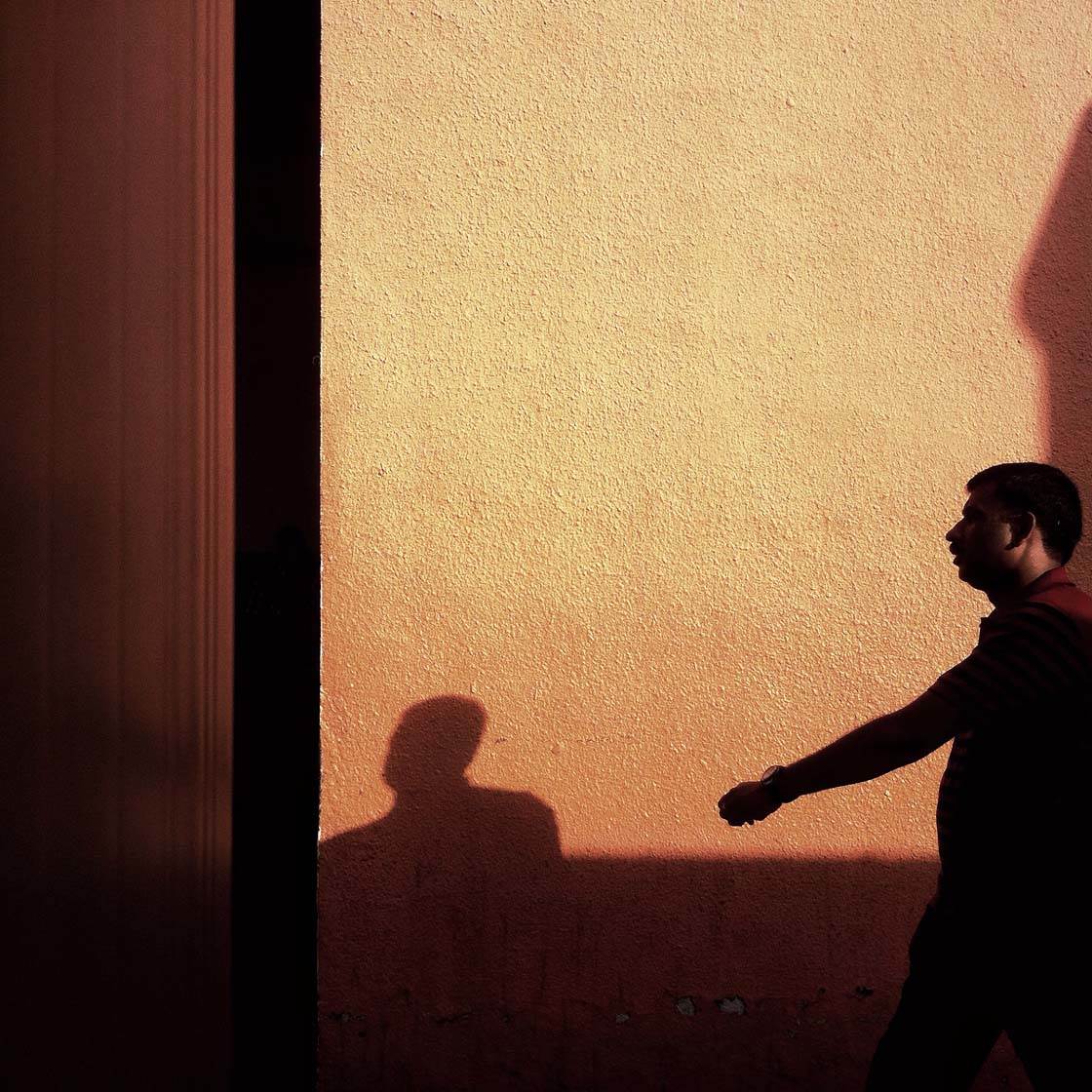 Morning sun is the best creator of natural shadows, especially at 7am – 10am, or in the evening at 3pm – 5pm (depends on the weather). In Indonesia it's not difficult to find that kind of sunshine!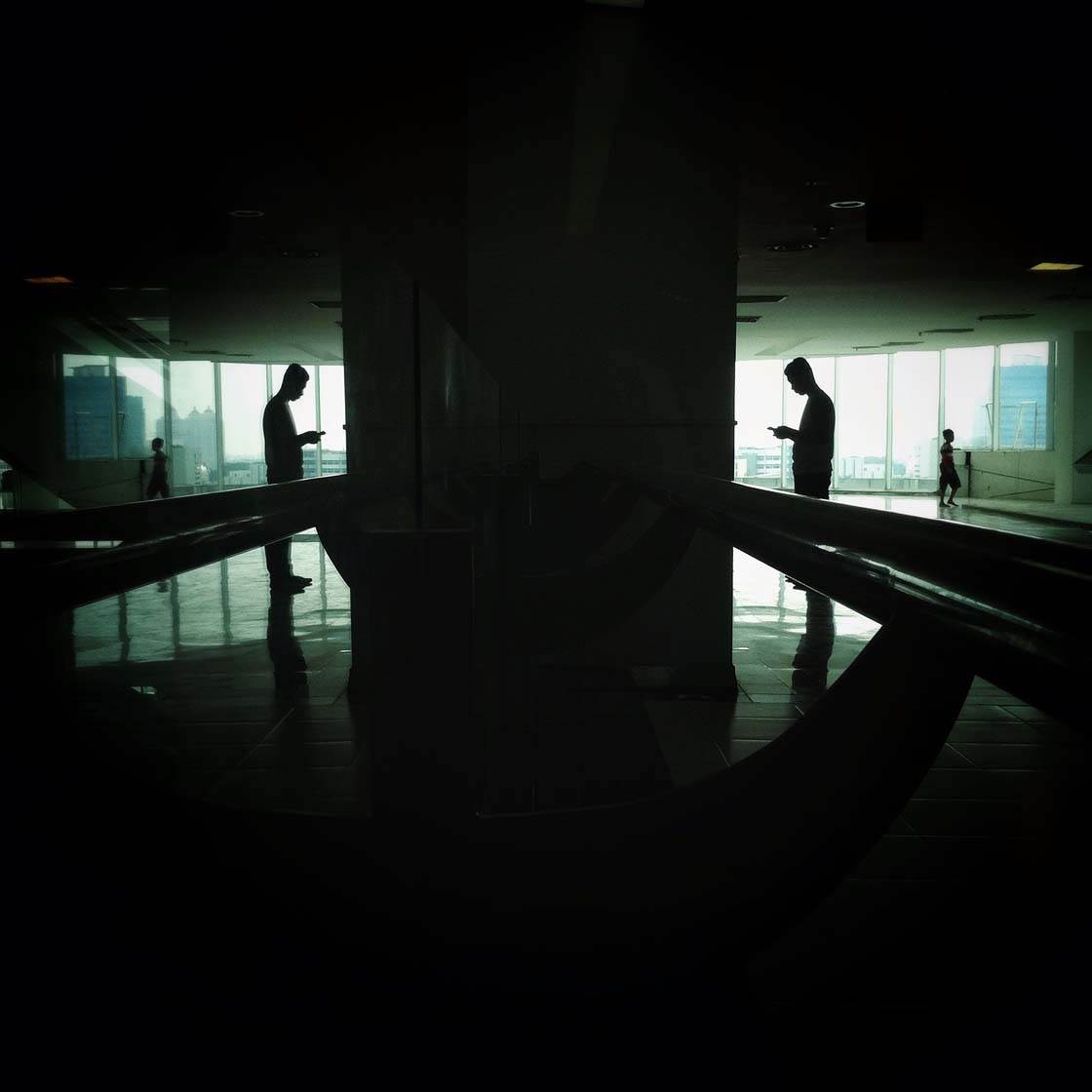 To create silhouettes, simply point your camera to the object that you want in silhouette, and then set exposure for a bright part of the scene behind them.
You also capture wonderful reflections in puddles. What tips do you have for taking interesting reflection photos?
Don't be ashamed to kneel besides a puddle, even on a busy street! People will think you're crazy, but for me it's part of the challenge.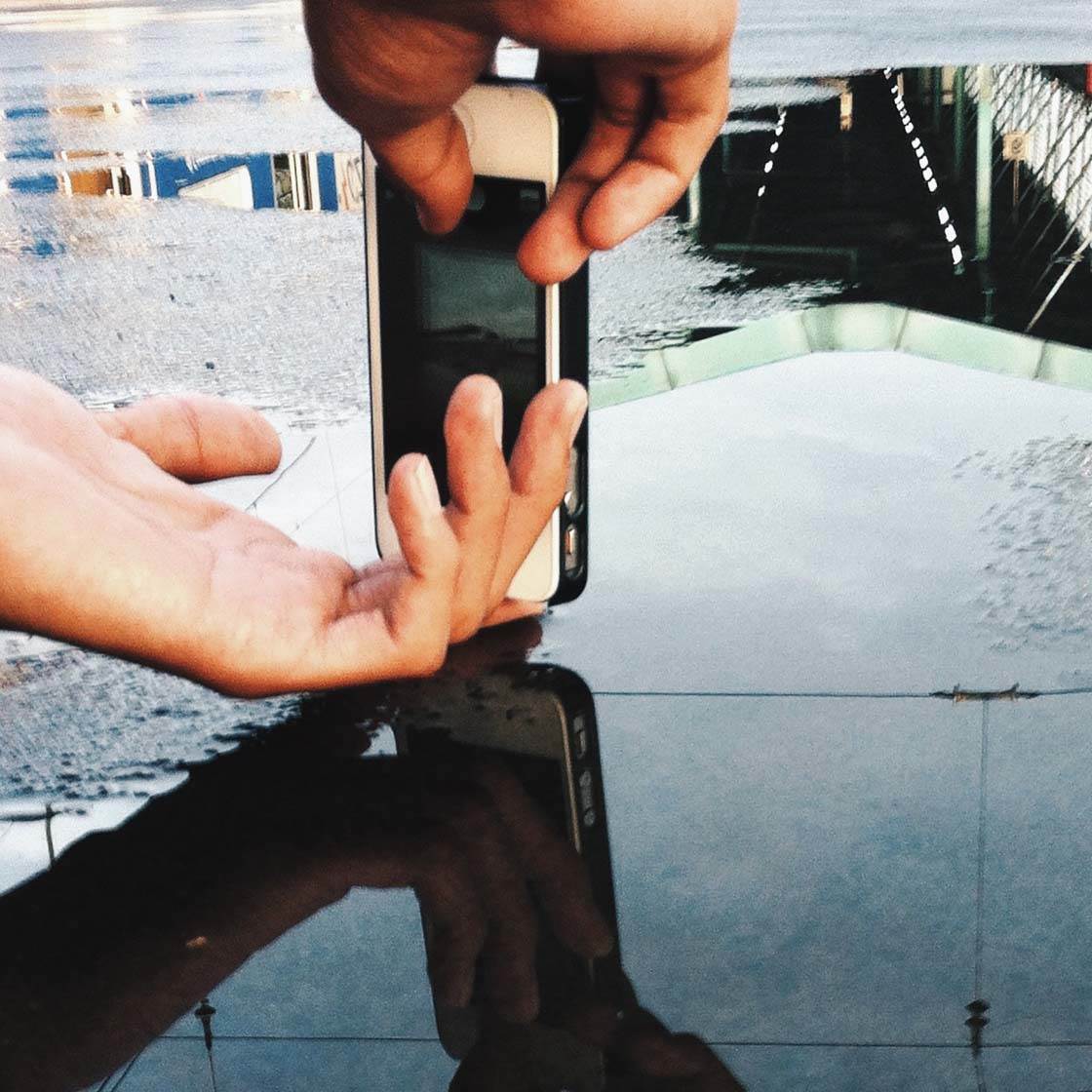 Another trick is to shoot from a really low angle. Flip your phone and bring the lens as close to the water surface as possible.
How important is it to include human subjects in your photos?
For me it's very important to include people in my street photos, simply because it makes the photo itself look more alive. It also adds a sense of scale to the image.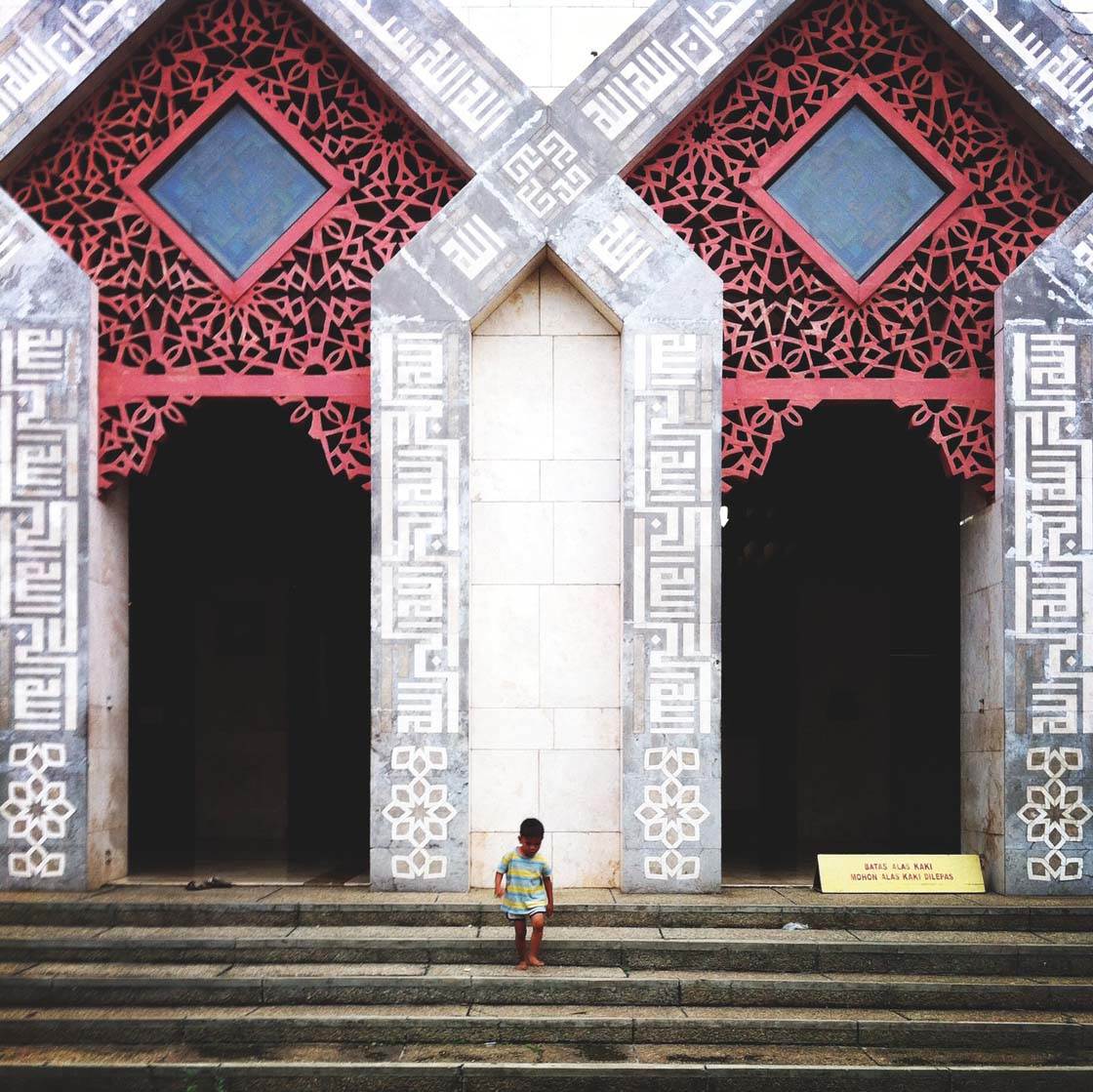 One of the main challenges with street photography is photographing people you don't know. How do you deal with this?
It depends on the situation that I'm in. If it's necessary, I'll introduce myself first and ask politely for permission to take their picture.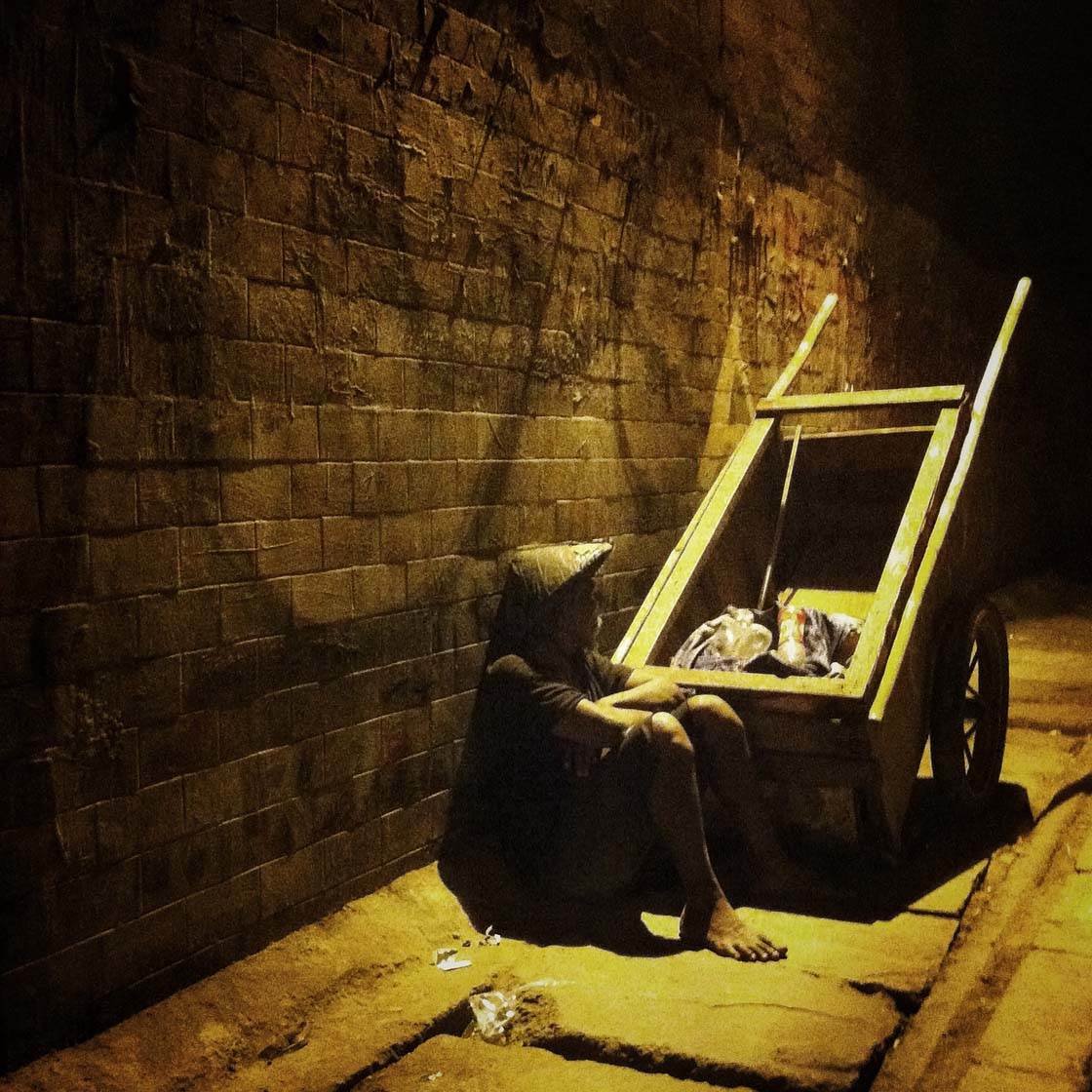 But often, I put my iPhone into silent mode and do my best to become invisible and not get noticed.
Let's talk about photo apps. Are there any apps that you use for taking photos besides the native camera app?
I've experimented a bit with Camera+ to create silhouettes and shadows photos. It has a feature to help you separate focus and exposure which makes this type of photography much easier. It also has a timer mode and burst mode.
I also tried the Analog Camera app, using Nikon FM10, but only for a few photos. But above all, I primarily use the native camera app, even when shooting in low light conditions.
What are your favorite apps for post-processing?
I use quite a few editing apps. My workflow usually begins with Snapseed which I use for basic image tuning, using tools for automatic tune, ambience, brightness, contrast and details (check out our Snapseed tutorial).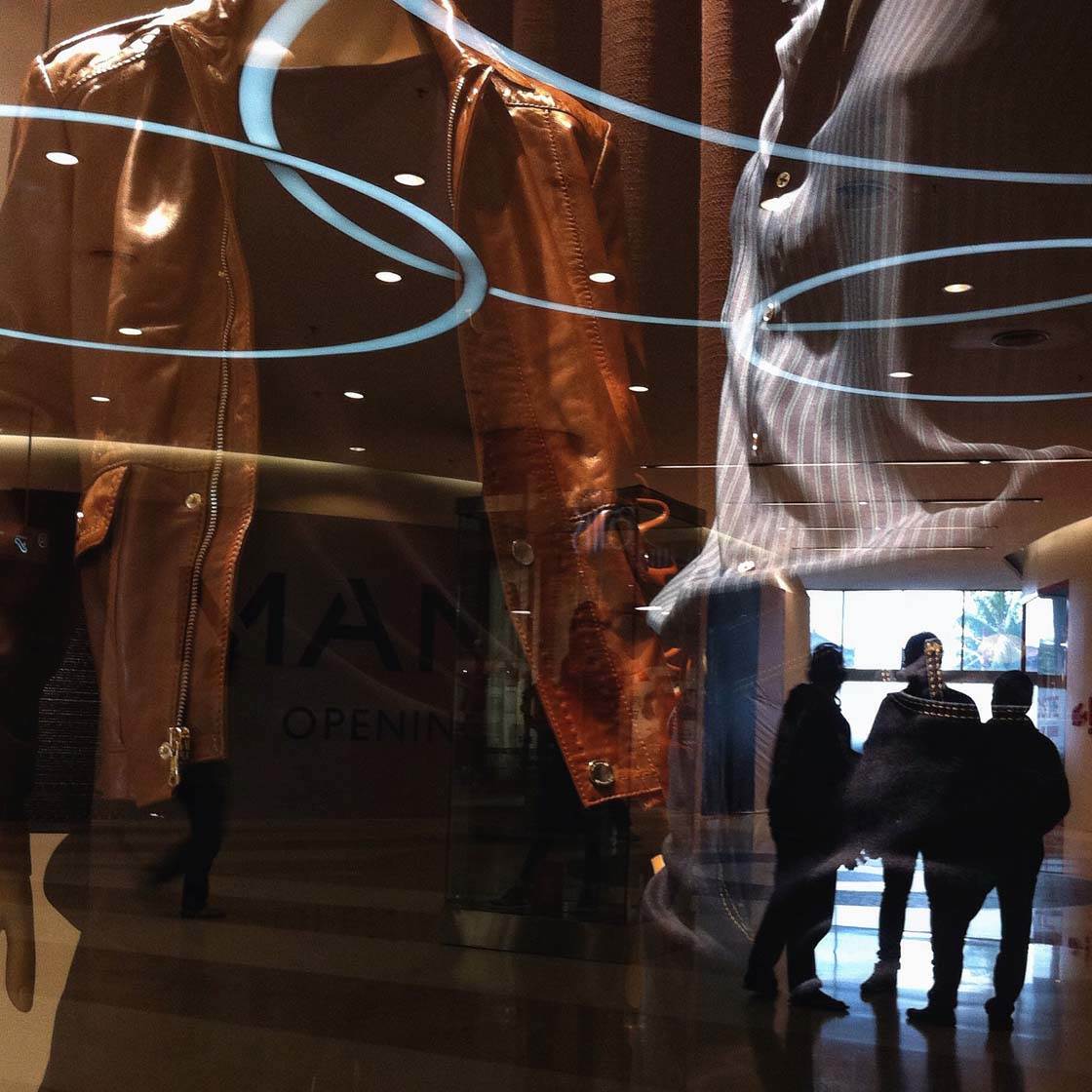 Then I move to the Picfx app for applying some film presets. Lastly, I usually use the Afterlight app to finalize my images, using tools for tuning shadows, fade, highlight tone, medium tone, shadow tone, and a little bit of sharpening for the last touch.
Some of my other favorites apps are Noir Photo for creating dramatic black and white shots, Filterstorm for noise reduction, and TouchRetouch for getting rid of unwanted details.
Do you use any iPhone photography accessories? If so, would you recommend that people buy them? 
Lately, I haven't been using any accessories. But I did use a small iPhone tripod when I was experimenting with long exposure photography.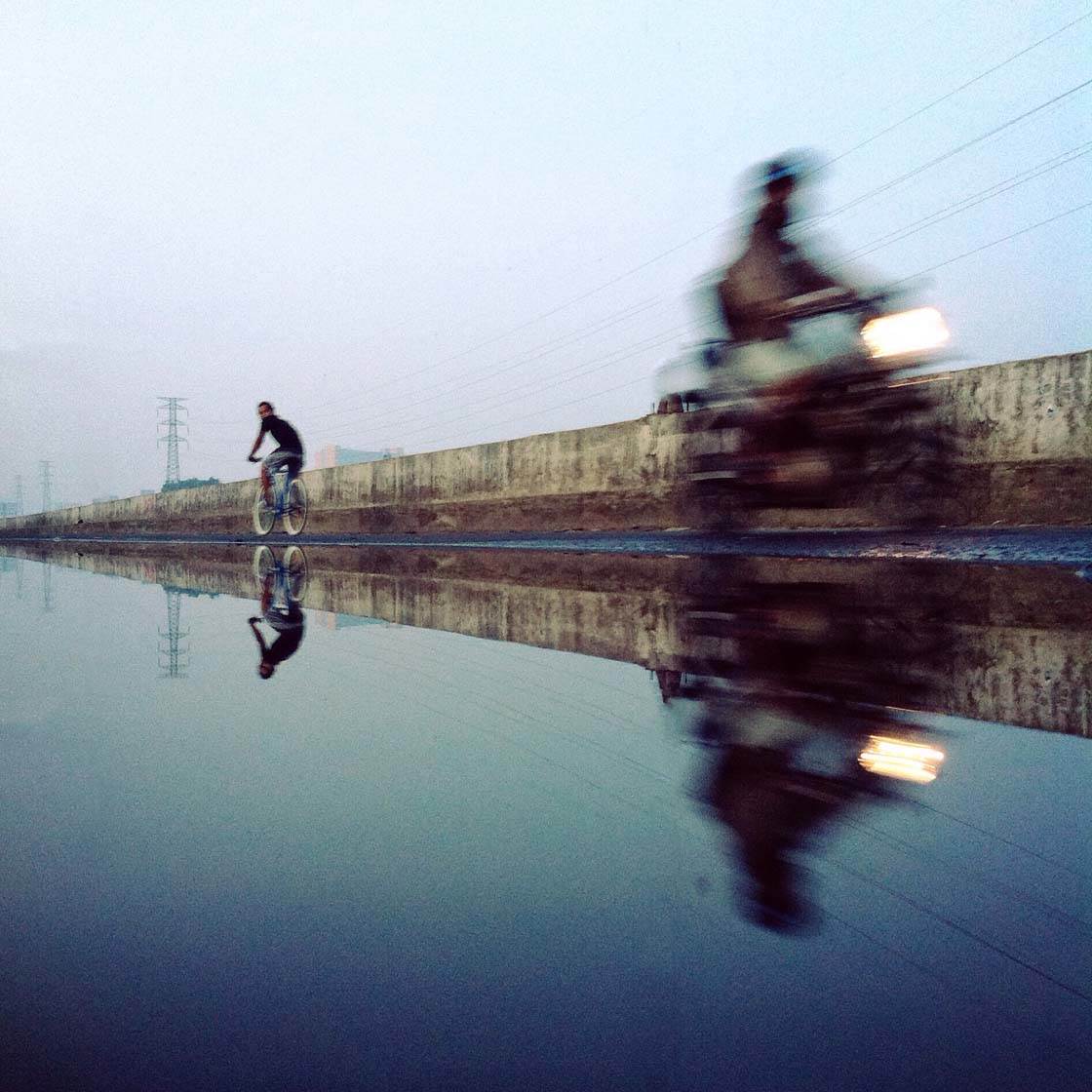 And yes, I do recommend that people buy a tripod. Maybe we don't need it as a primary tool, but sometimes it can be a useful accessory in your photography.
Can you briefly explain the story and editing behind your three favorite iPhone photos?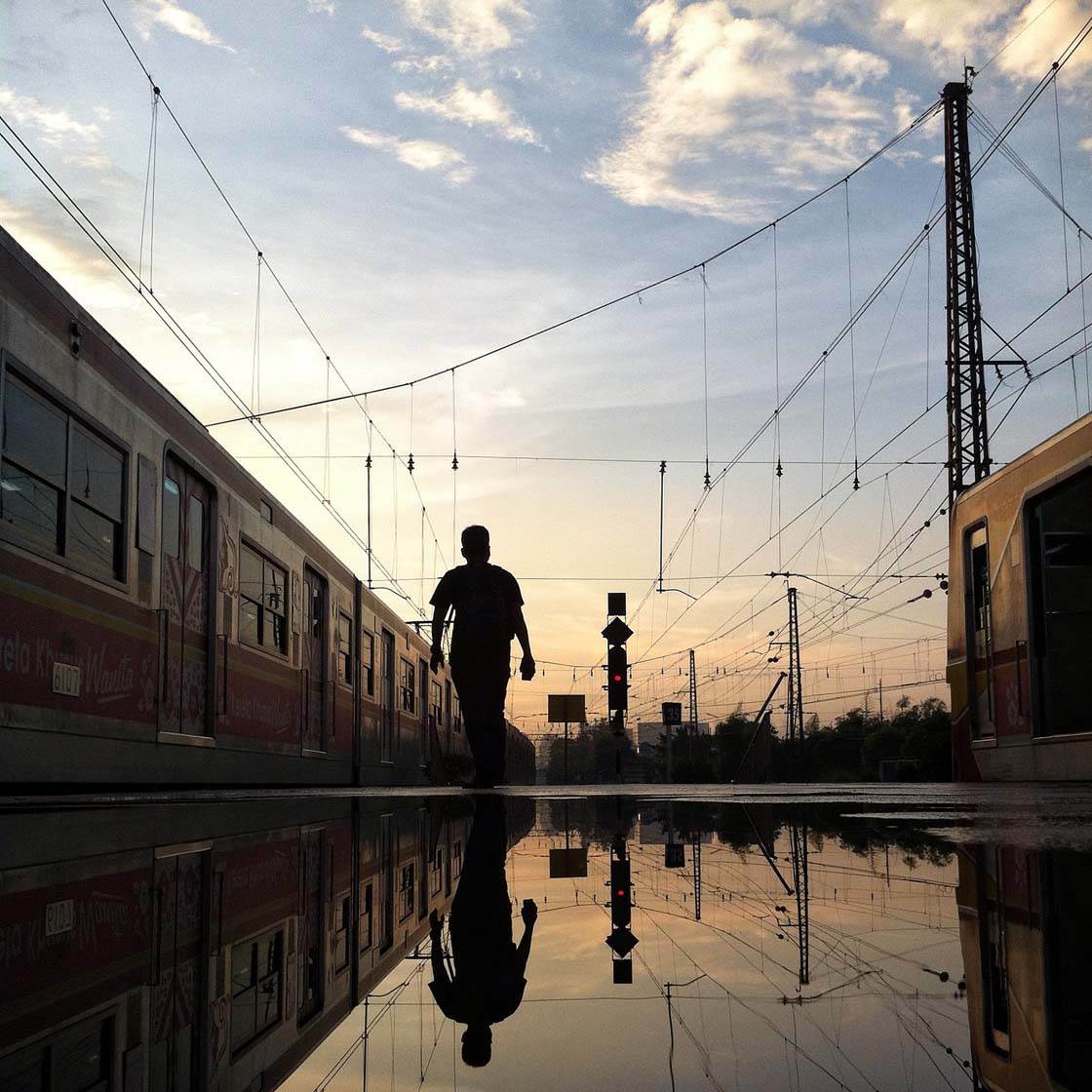 I think this is the most perfect puddlegram I've ever taken. I was lucky when I captured this moment. The puddle itself was on clean ground, and the skies had brightly opened after the rain, with clouds and soft blue colors.
I didn't do much editing for this image. I only used Snapseed (automatic tune, details for adjusting sharpness and structure, crop into a square) and then posted it to Instagram.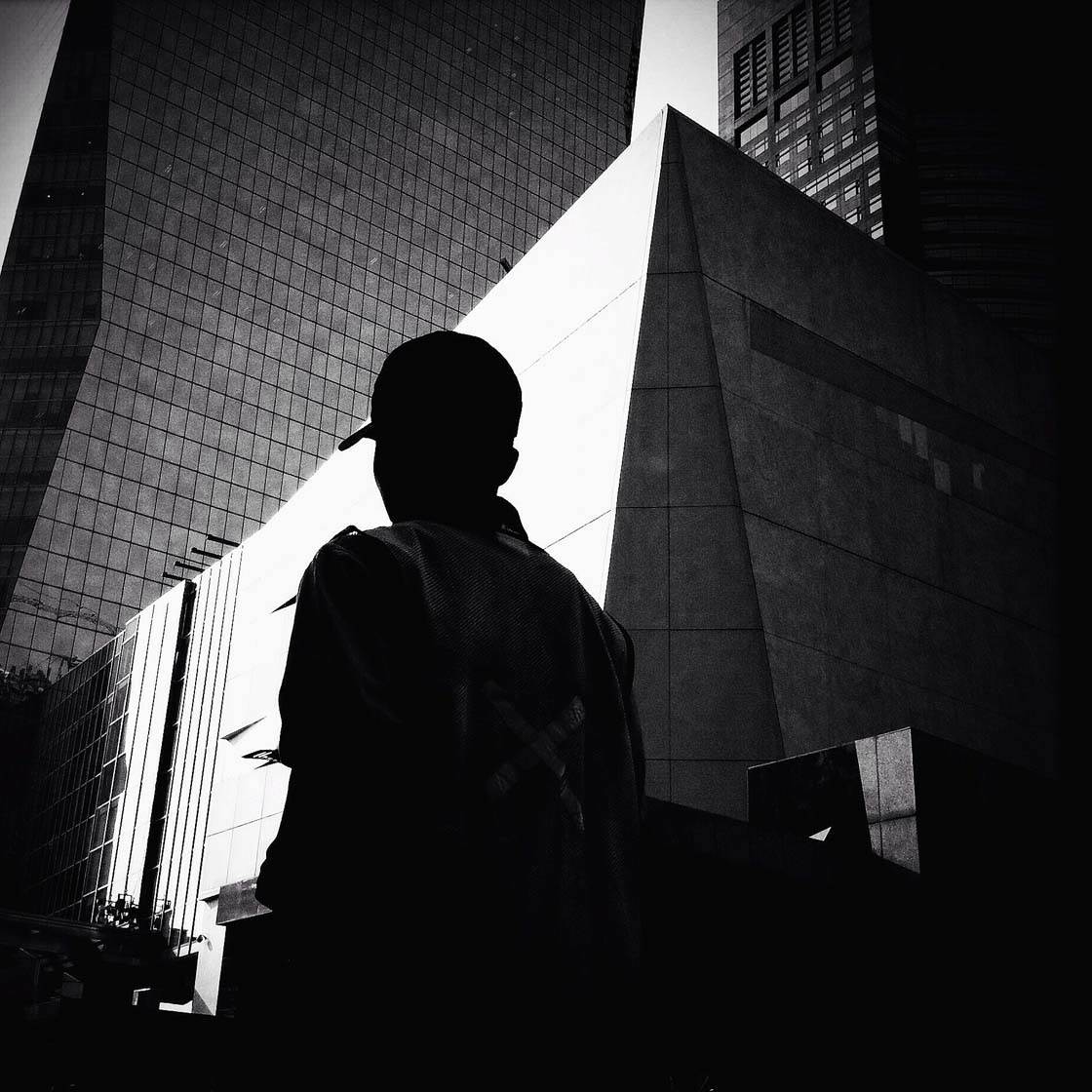 This photo was inspired by Richard Koci Hernandez, known as @koci on Instagram. I used the Hipstamatic app to capture the photo, using the Lowy lens combined with the BlacKeys SuperGrain film (check out our tutorial on using Hipstamatic).
The black and white tone from Hipstamatic was quite perfect, but I wanted it more dramatic. So I used the Noir app to achieve this. Lastly I used Snapseed to adjust sharpening and structure, and to crop it into square format for Instagram.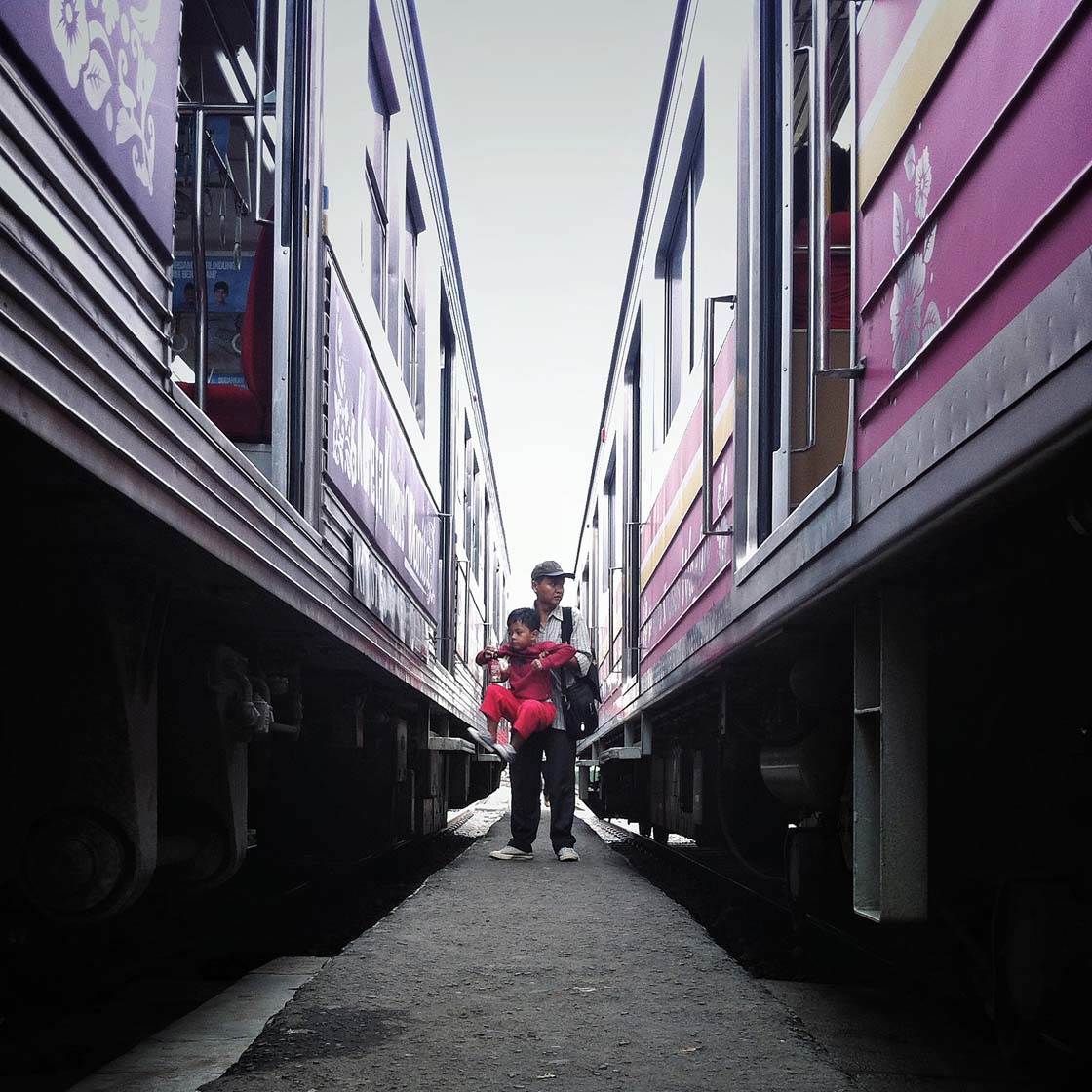 This photo shows a great moment when a father grabs his son in the middle of two parking trains and tries to lift him up into the train. You can't find this moment in any other place, except in Indonesia or India, perhaps.
Yet again, I only used Snapseed to edit this photo (automatic tune, a little drama, vintage filter, details for adjusting sharpening and structure, crop into a square) and then posted it to Instagram.
What tips do you have for beginner iPhone photographers who want to start shooting street photos with the iPhone?
Try to see what is usually unseen, and capture what most people miss out, because great moments can't be reproduced. You should have a lot of patience to wait for the right moment, and try to accept failure (when the moment is passed).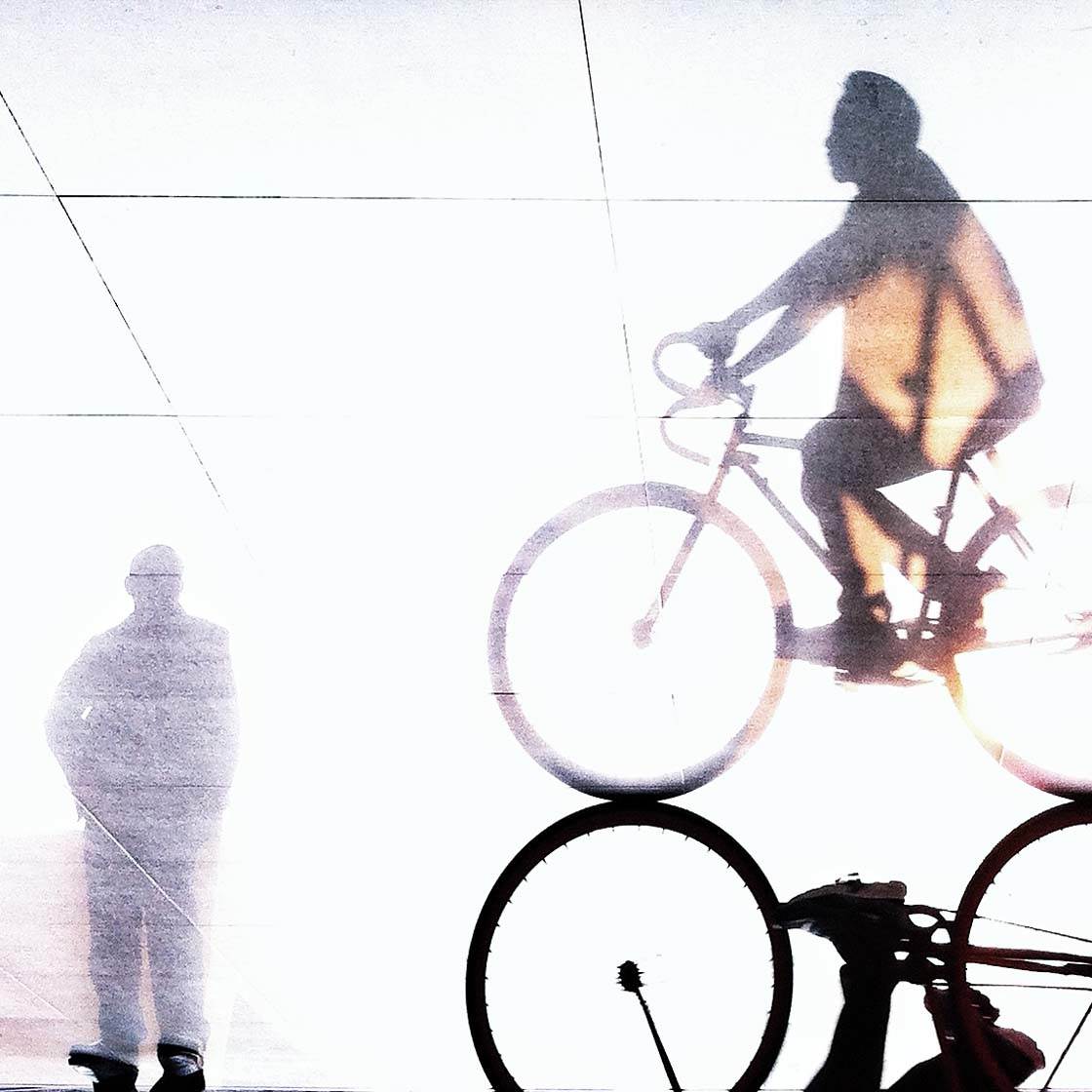 Practice, explore, and never think… because thinking will kill your imagination and you'll lose the moment. It's not about the gear that you use, it's about how moments are captured, the mood and the emotion that is being evoked.
Which iPhone photographers do you admire the most?
I admire the work of the following photographers on Instagram: @koci, @eauditalie, @ciunkz, @iyoso, @dan.cristea, @hidajoe and his second account @wahjoehidajat.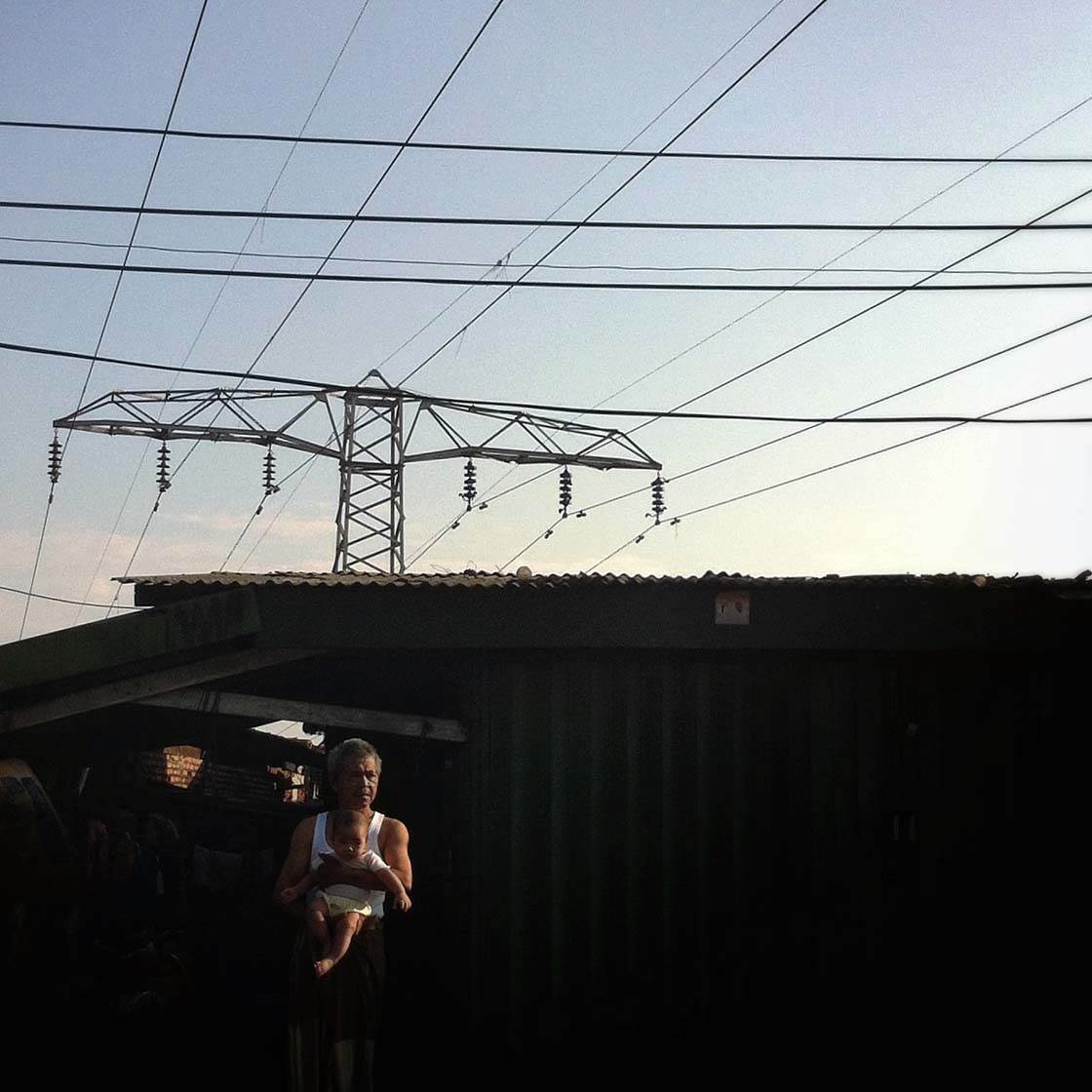 And last but not least, my closest friends @danartriatmojo and @sahhilny.
Where can we see your iPhone photography? 
You can see my photography on Instagram @artagonis.