Instagram is a social media app lets people connect through their photos, and it's one of the most popular photo-sharing sites in the world. With over 300 million users, it's a really great tool for increasing your exposure as an iPhone photographer and for finding other photographer's work. In this tutorial you'll discover ten essential Instagram tips for gaining more followers who truly appreciate your iPhone photography.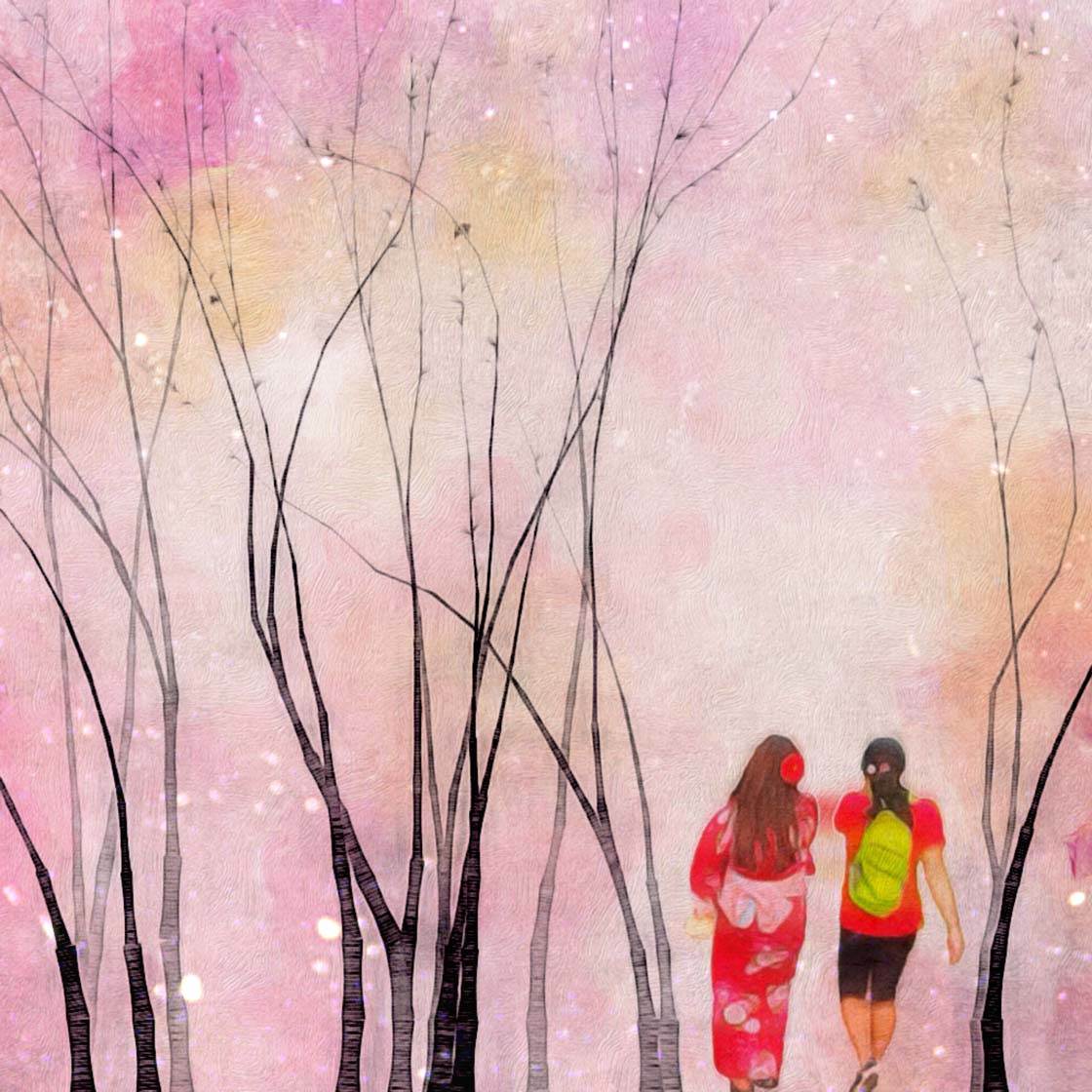 The Instagram app is free to download from the App Store, so if you haven't already created an Instagram account, download it today and join this amazing online community!
By following these ten simple Instagram tips, you'll give yourself the best chance of getting your iPhone photos noticed by people from all over the globe.
1. Only Post Your Best Photos
Viewers have immediate reactions to photos they like or dislike. If they like your photo, they'll click the "like" button (heart symbol) beneath the image. But if they don't like it, your photos will be bypassed.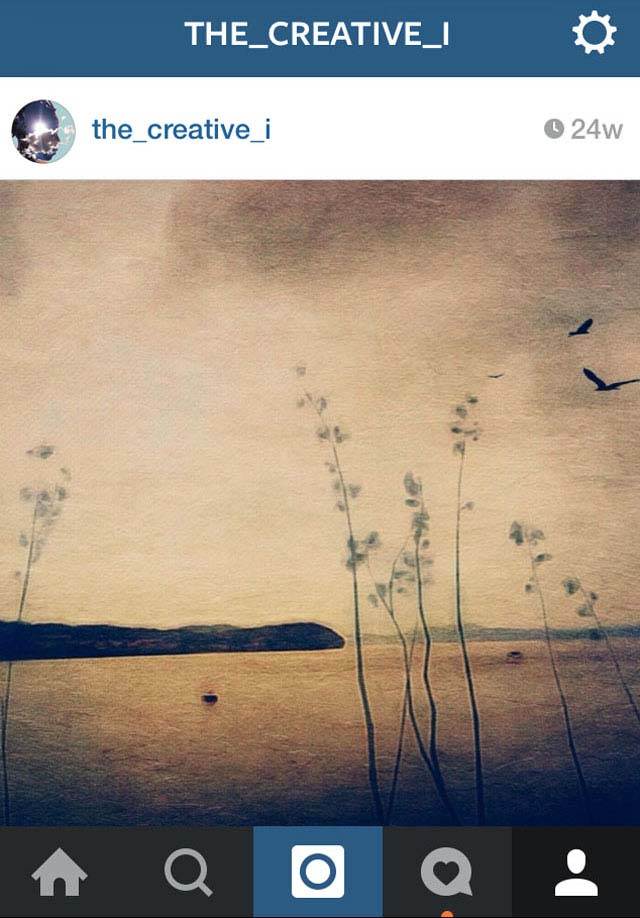 By posting only your best work, your photos have a much better chance of receiving a positive reaction. And consistently posting great photos adds to your credibility as an iPhone photographer.
The goal is to have a beautiful photo gallery. You want your overall Instagram feed to look great. When you view my Instagram feed (@the_creative_i) you'll only see my best work – the images that I'm completely happy with.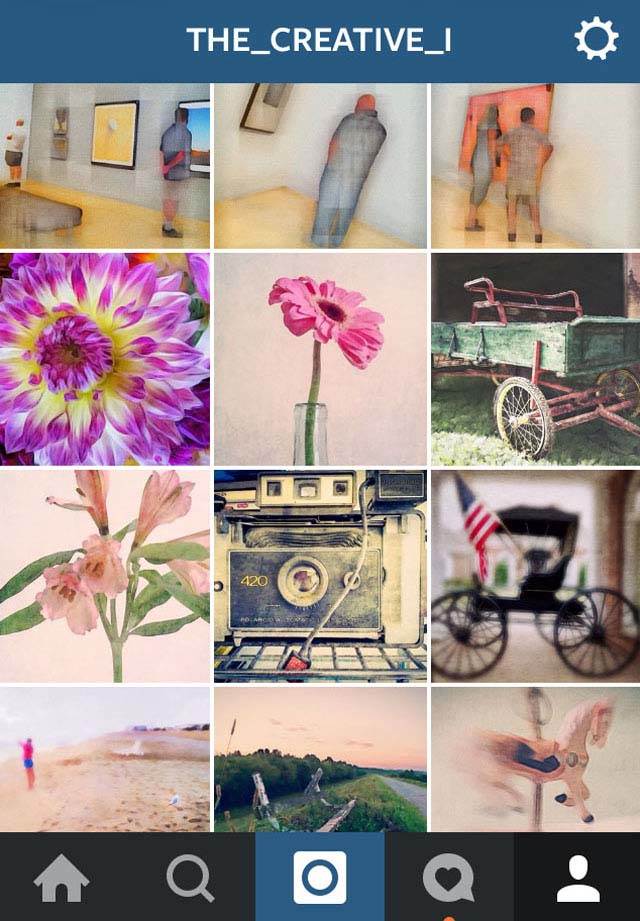 What if you're just starting out and you only have a few photos to choose from? Just remember that quality is always more important than quantity. Try to select only the very best photos from your camera roll.
As you grow as an iPhone photographer, you'll have a larger selection of work to choose from, and your photos will get better over time.
2. Post Photos Regularly
Try to post photos on Instagram every day if possible. Find a regular time for posting your photos so people know when to expect them.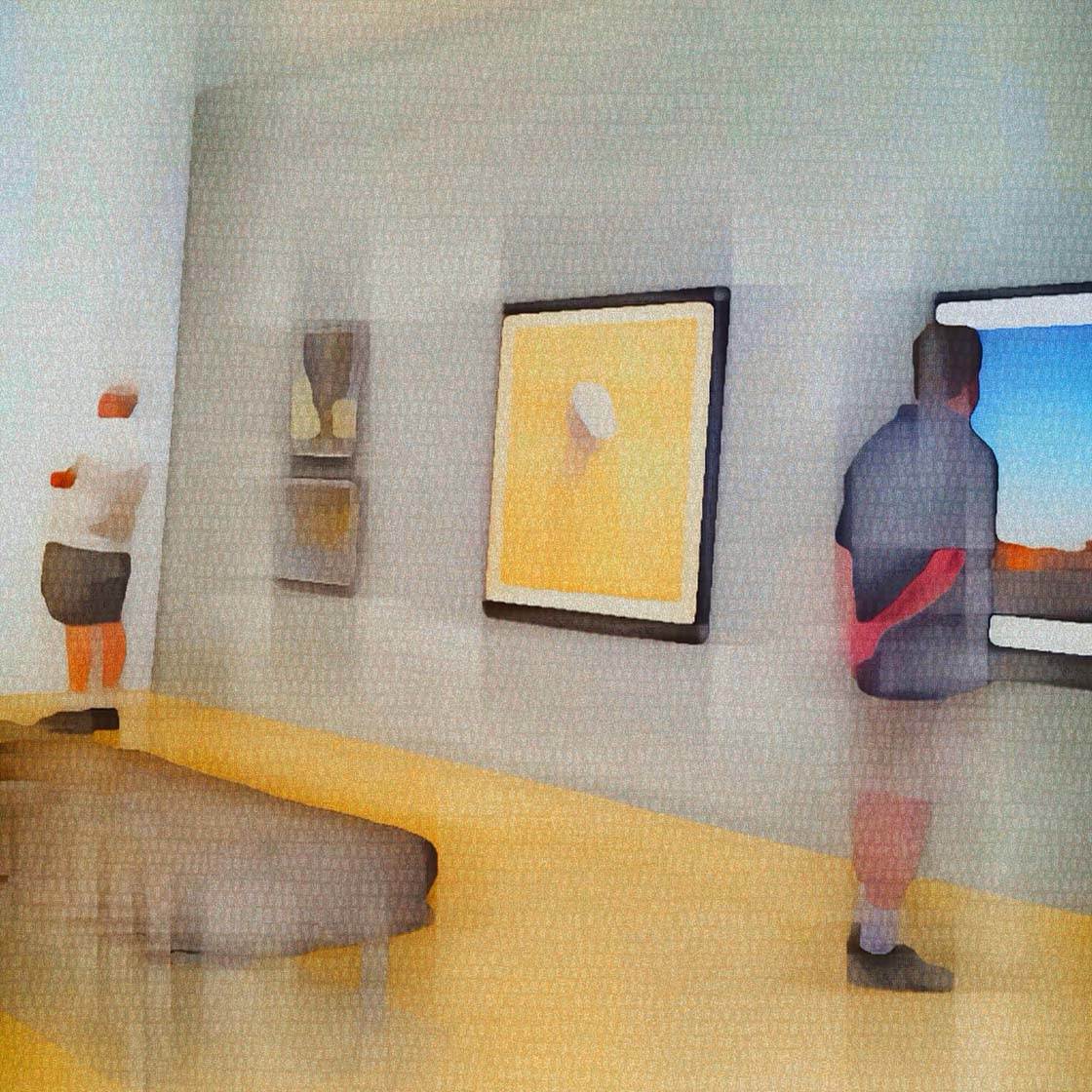 If you're lacking inspiration, why not try a 365 challenge or other photo challenge that will encourage you to take photos every day?
But don't go overboard in posting. No one wants to see twenty of your photos every day, even if they are awesome. Limit yourself to posting two or three quality photos spaced throughout the day.
3. Think Square
Instagram uploads are limited to a square photo format. If you want to build a following on Instagram, it's a good idea to think square every time you take a photo.
You can either shoot in square format to start with, or shoot in standard rectangular format and crop the image afterwards using a post-processing app. Consider what the subject or scene will look like in a square format, and then compose your shot for a square image.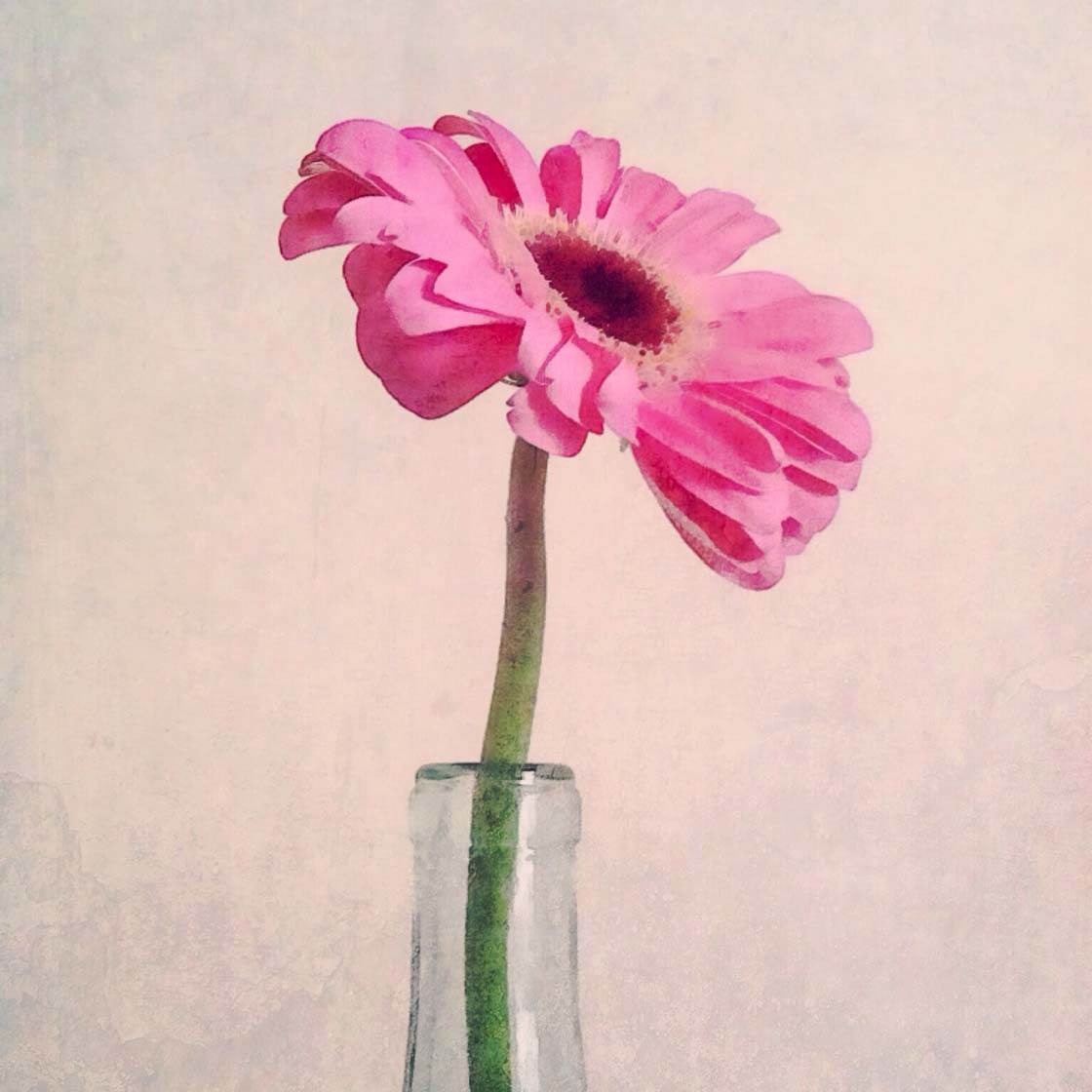 Square photos often look good with the main subject placed in the center of the frame. This composition tip goes against the rule of thirds but works fabulously in the square format.
Using negative or empty space also works well. In a photo of larger dimensions, the empty space can overpower the subject, but it is more balanced in the smaller dimensions of a square.

4. Make Your Profile Public
When I get a new follower, I often go to their profile to check out their work, only to find that they have a private account and I can't see their photos.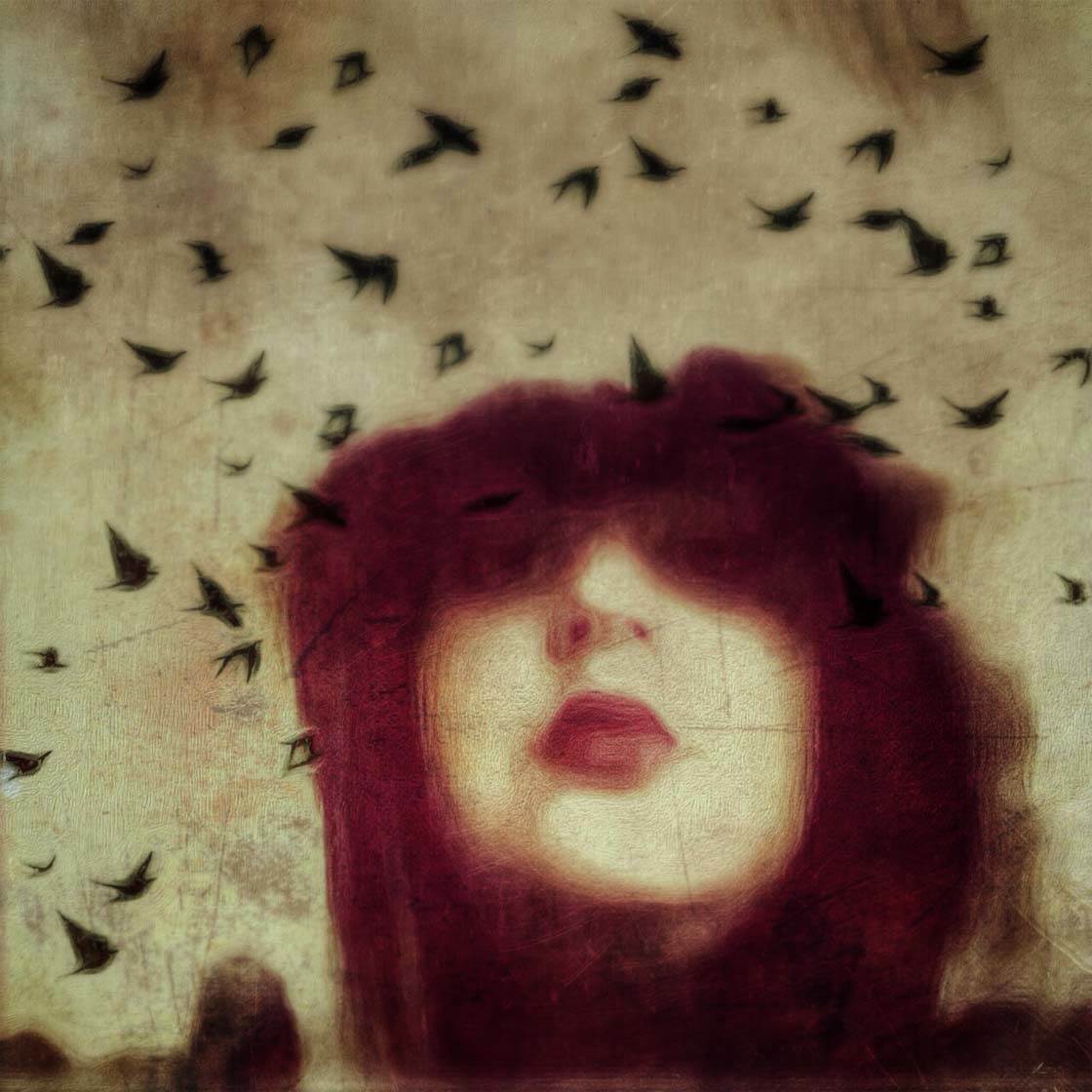 By default, anyone can view your profile and posts on Instagram, but if you make your posts private under Edit Your Profile, people will have to send you a follow request to see your photos.
This is a big hassle and you'll get fewer followers in private mode. So keep your photos public if you want them to be seen by more people.
5. Add A Title Or Description To Your Photo
Don't just upload your photo. Add a title or description to give the image context and to let viewers know what they're looking at.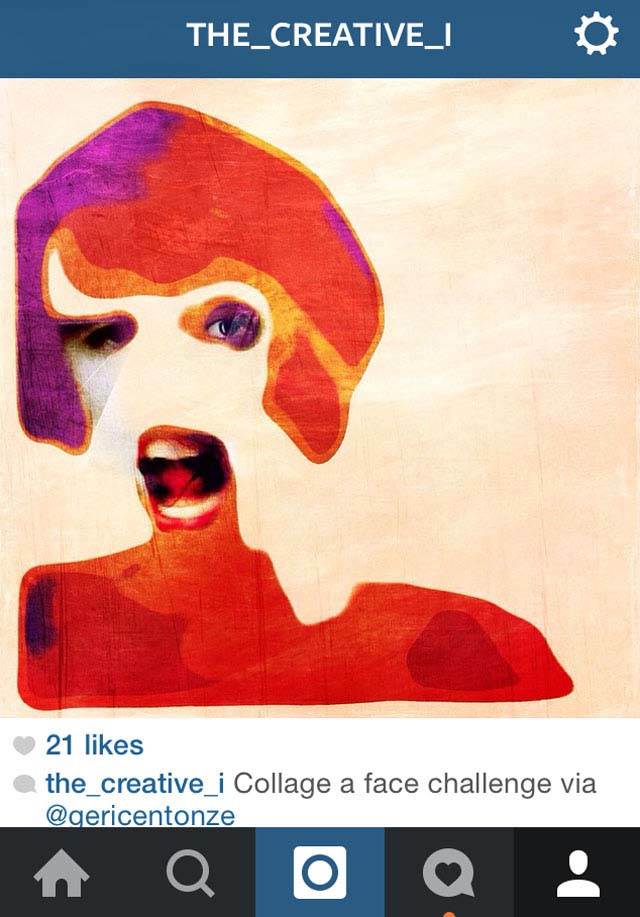 It's best to do this at the time of uploading so that your comment appears directly beneath the photo, but if you forget you can add a comment after uploading.
Adding a description that explains some of your workflow or photographic backstory is especially good as it provides the view with some information about how you created the image. You can also tag people in your comment by typing @ followed by their Instagram username.
6. Add Hashtags
If you're new to social media, hashtags may seem meaningless and unnecessary. But they serve a special purpose. They provide a way for others to find your photos under a specific theme or topic.
For example, labeling your photo with the hashtag #beach shows viewers that you're posting a photograph related to the beach. Viewers who search the hashtag #beach will see your image in this list.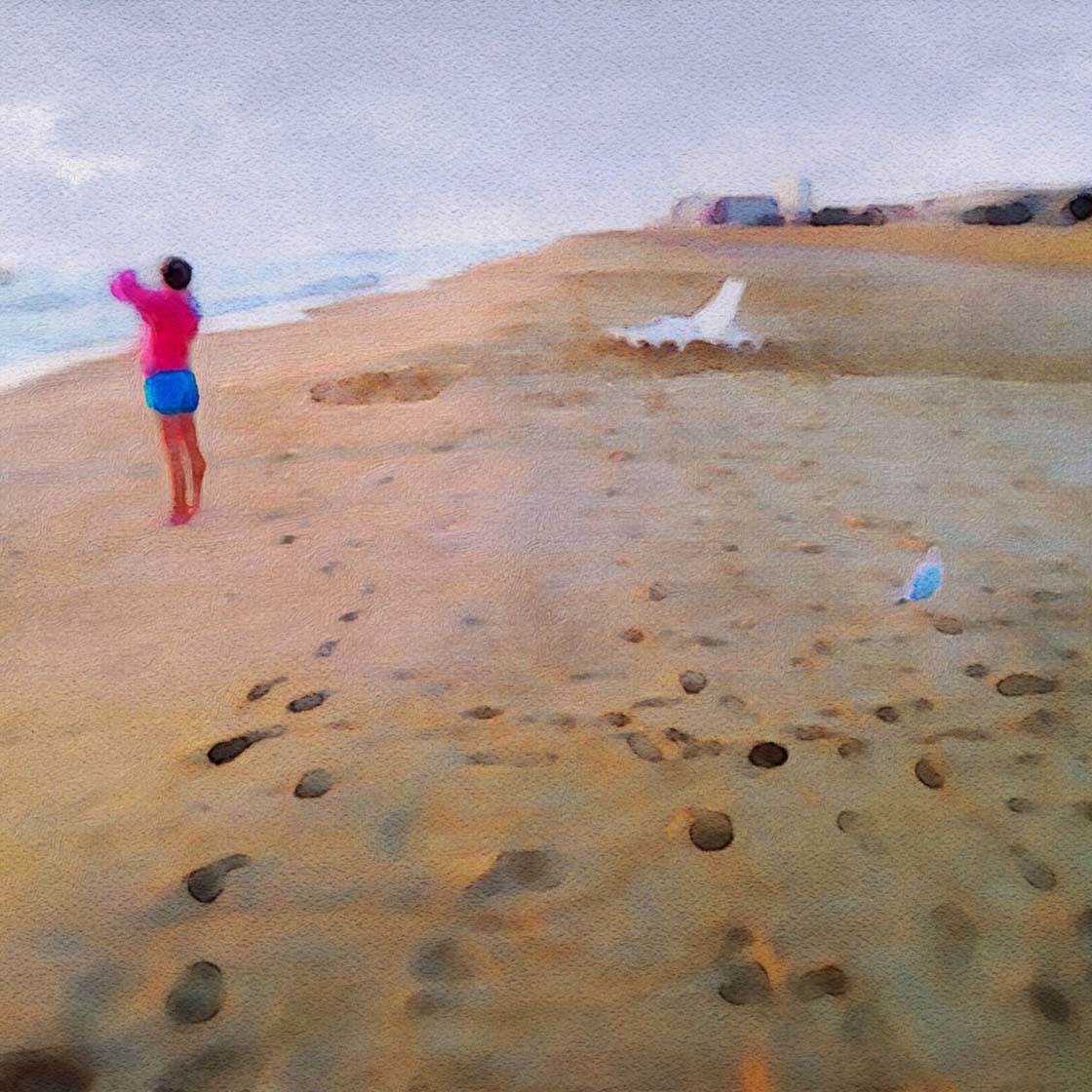 Using the appropriate hashtags can bring more views to your photos. But you don't need to add too many. Just add the most relevant hashtags for the image.
Refine your hashtags by replacing common hashtags with more unique ones. For example, instead of using #photography, be more specific about the type or genre of photography. If your photo depicts street photography, use #streetphotography. If you took the photo on an iPhone 6, use the hashtag #iphone6 to let people know which device you used.
Some popular hashtags for iPhone photographers include: #iphoneonly #mobilephotography and #iphoneart. You could also add hashtags with the names of the photoshop apps you've used when editing your photo.
And don't worry. You don't have to type all the hashtags in every time you post. Instagram remembers your frequently used hashtags so all you have to do is enter # followed by the first letter and you'll get a list of all hashtags you've posted starting with that letter. Simply tap on the hashtag you want and it'll appear in your post.
7. Follow Other Photographers Whose Work You Like
Instagram is all about sharing photos, so follow other iPhone photographers for inspiration. I love to see all the different genres of iPhone photography out there and the creativity applied to each style.
When I'm looking for new inspiration, I find out who my favorite people follow. This gives me a whole new list of iPhone Photographers to follow.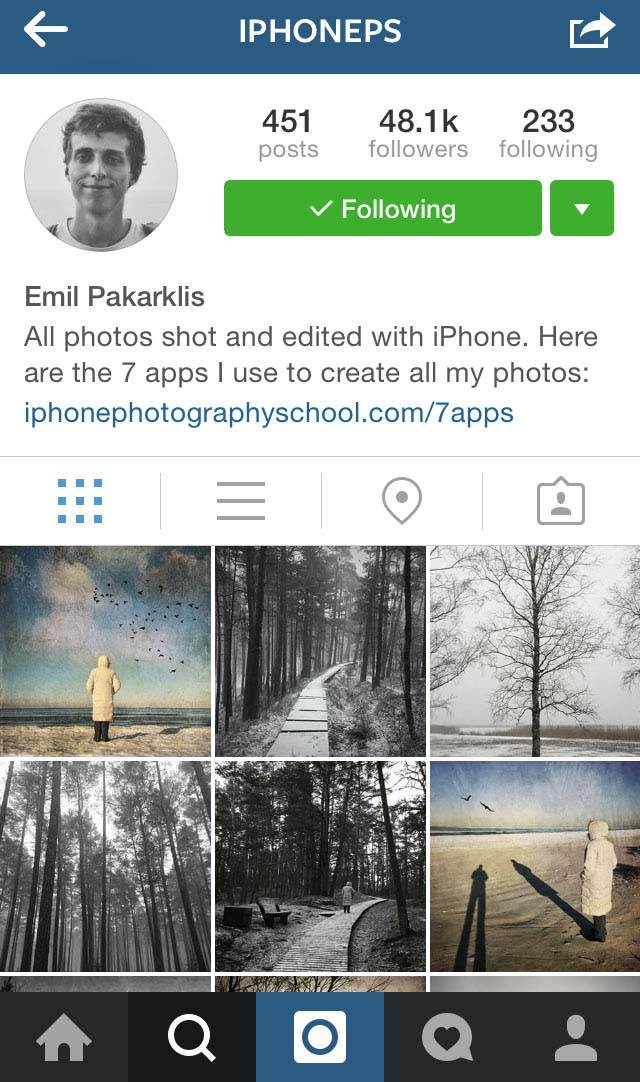 Find someone you follow on Instagram and go to their profile. For example, I follow Emil Pakarklis (@iPhone_Photography_School), founder of iPhone Photography School. When I go to his profile, I can tap on his Following list to see the iPhone photographers who inspire him.
8. Invite Interaction
In your title or description, why not invite interaction by asking questions or inviting people to give you feedback on your photo. Here's an example: "Hey everyone, I'm experimenting with a new photography technique. What do you think?"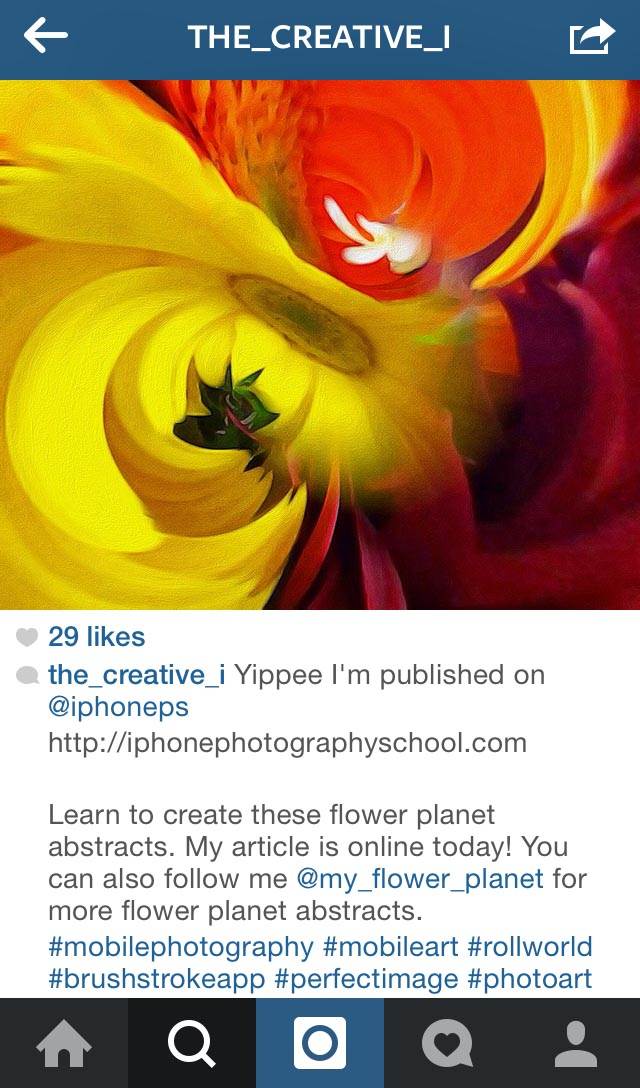 Since almost all of my photos are edited and I'm doing a lot of painterly style photos lately, I include a bit about my photo editing process using hashtags for photo editing apps.
iPhone photographers love to know how you created that look. If you don't mind sharing your tips, it's a great way to build relationships. People really appreciate knowing about techniques, apps, and workflows.
9. Give Feedback To Others
Social media is about building relationships. On Instagram, the process of commenting and replying to comments creates relationships. If you comment on someone's photo with positive feedback, that person is likely to click on your profile and start following you.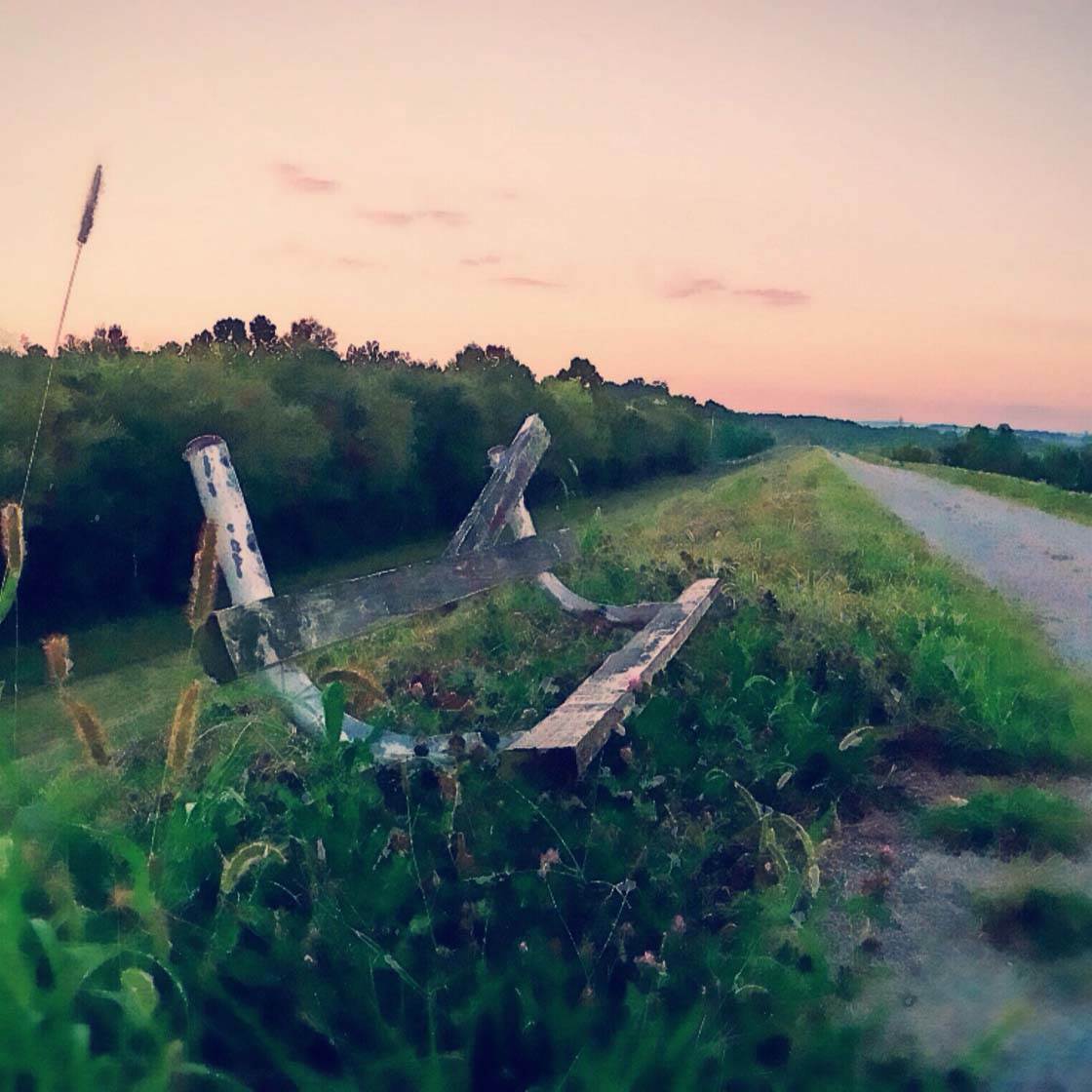 Comments create interaction and engagement. People are more likely to remember you for your comments, but not necessarily for your likes. If you have a sincere question or supportive feedback to share about someone's photo, share it. If you don't have anything nice to say, it's best not to comment at all.
10. Always Reply To Comments On Your Photos
Responding to comments is an important part of developing Instagram relationships. Sometimes people will have questions such as, "What apps did you use?" or "Do you use a tripod for iPhone photography?" When you answer each question it gives your followers an incentive to come back and check out more of your photos.
When someone leaves you feedback, be sure to respond in a timely manner. A simple thank you or smiley face emoticon will do. Don't forget to tag the person with their username in your reply so they get notified that you replied.
If you find that you're not receiving notifications of new comments, check your notifications settings in Instagram. If you wish to get actual alerts, you can set this in your iPhone's Settings app – look under Notifications, then search the list for Instagram. Here you'll be able to set up a banner or alert whenever you receive an Instagram notification.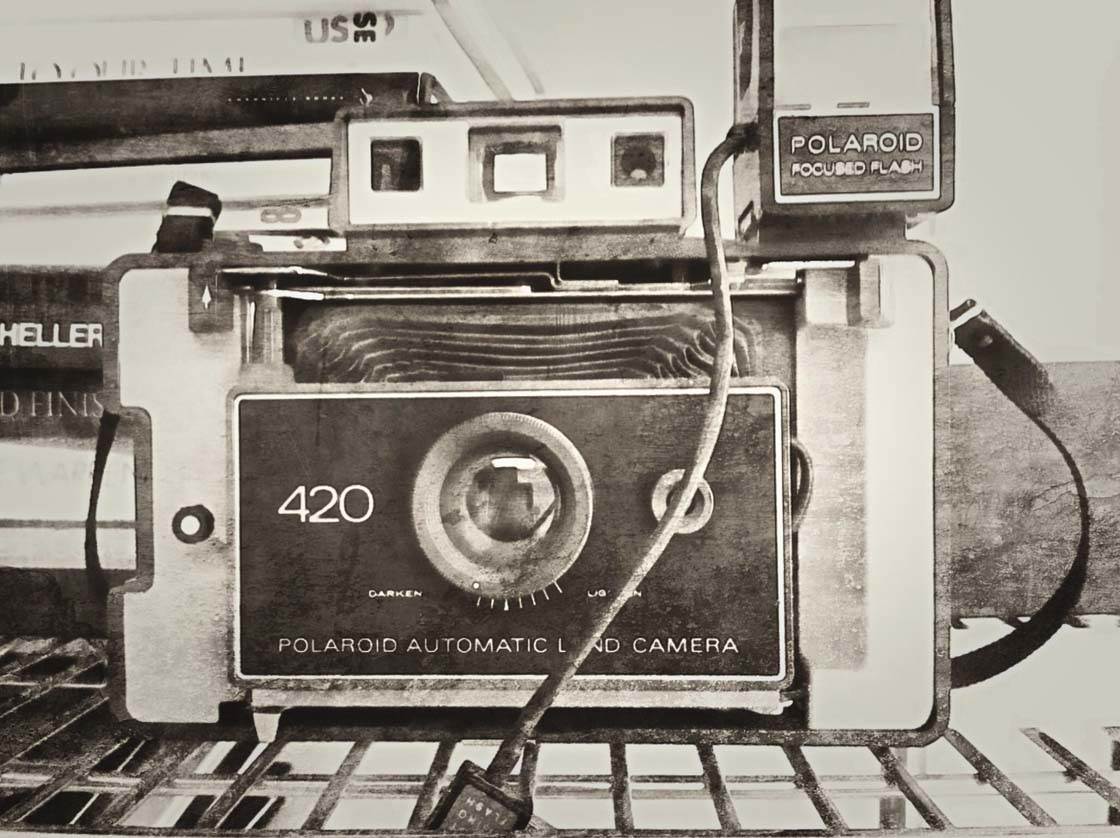 There's no magic bullet for getting noticed on Instagram. It requires patience and a commitment to building relationships by posting regularly, inviting interaction and responding with positive feedback.
This is how you start building a successful Instagram account!