Are you stuck in a photography rut? Do you lack inspiration and creativity? Do you want to improve your technical skills when it comes to using your iPhone camera and photo editing apps? If you're looking to dramatically improve your iPhone photography in the coming year, I highly recommend that you take part in a 365 photo project. In this article you'll discover how such a challenge will increase your motivation and help you take incredible iPhone photos.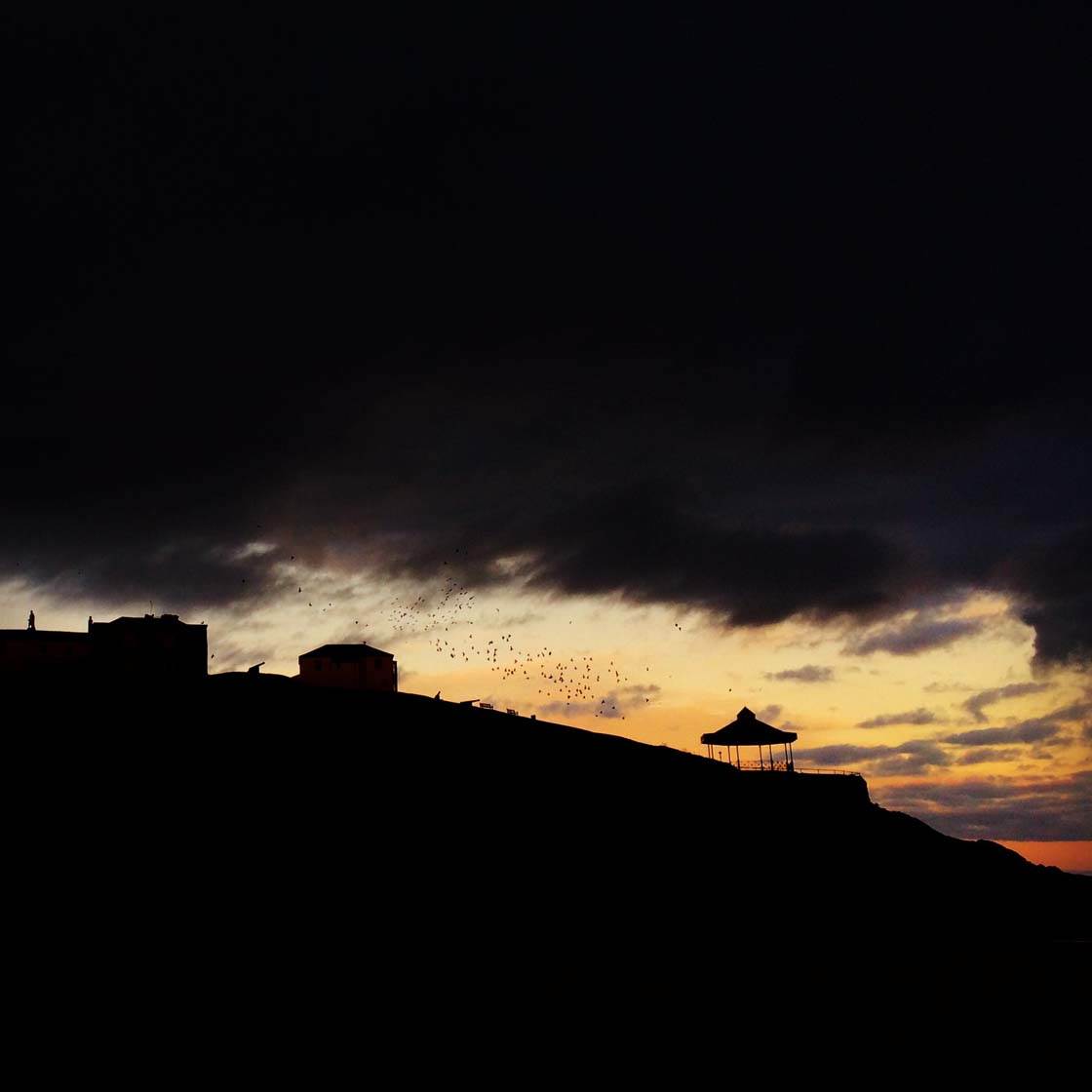 Day 331: Sunset Silhouettes At Tenby
With a new year about to start, now is a good time to ask yourself what you want to accomplish with your photography this year.
Maybe you want to improve your composition techniques, get the hang of using manual exposure controls, become more creative with your photography, start shooting a different genre of photography or improve your skills with using photo editing apps. It might even be all of these things!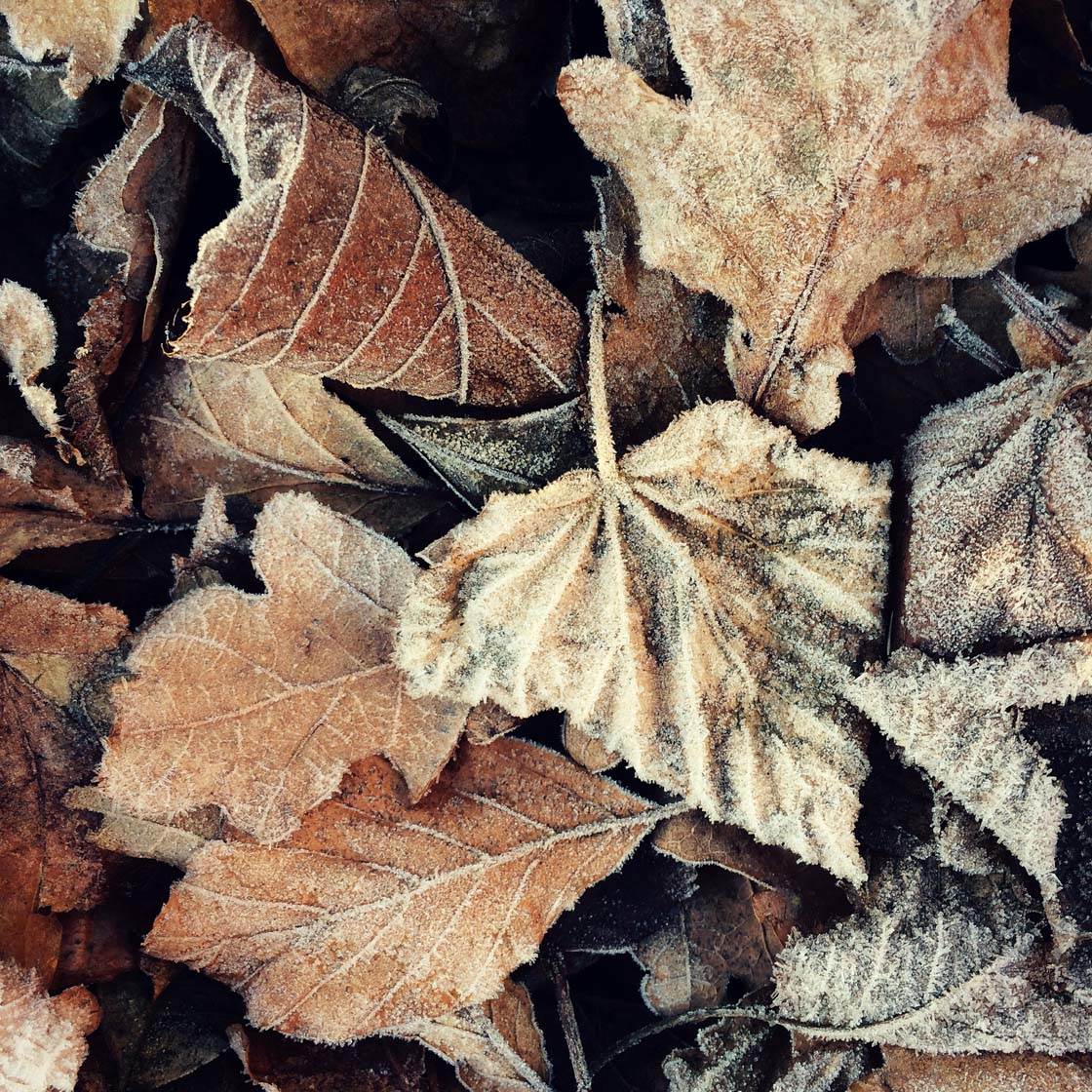 Day 337 – Frosted Leaves
Whatever your photography ambitions are, you need to be prepared to put in some time and effort to achieve your goals. One really great way to dramatically improve your iPhone photography is to start a 365 photo project. And now is the perfect time to begin!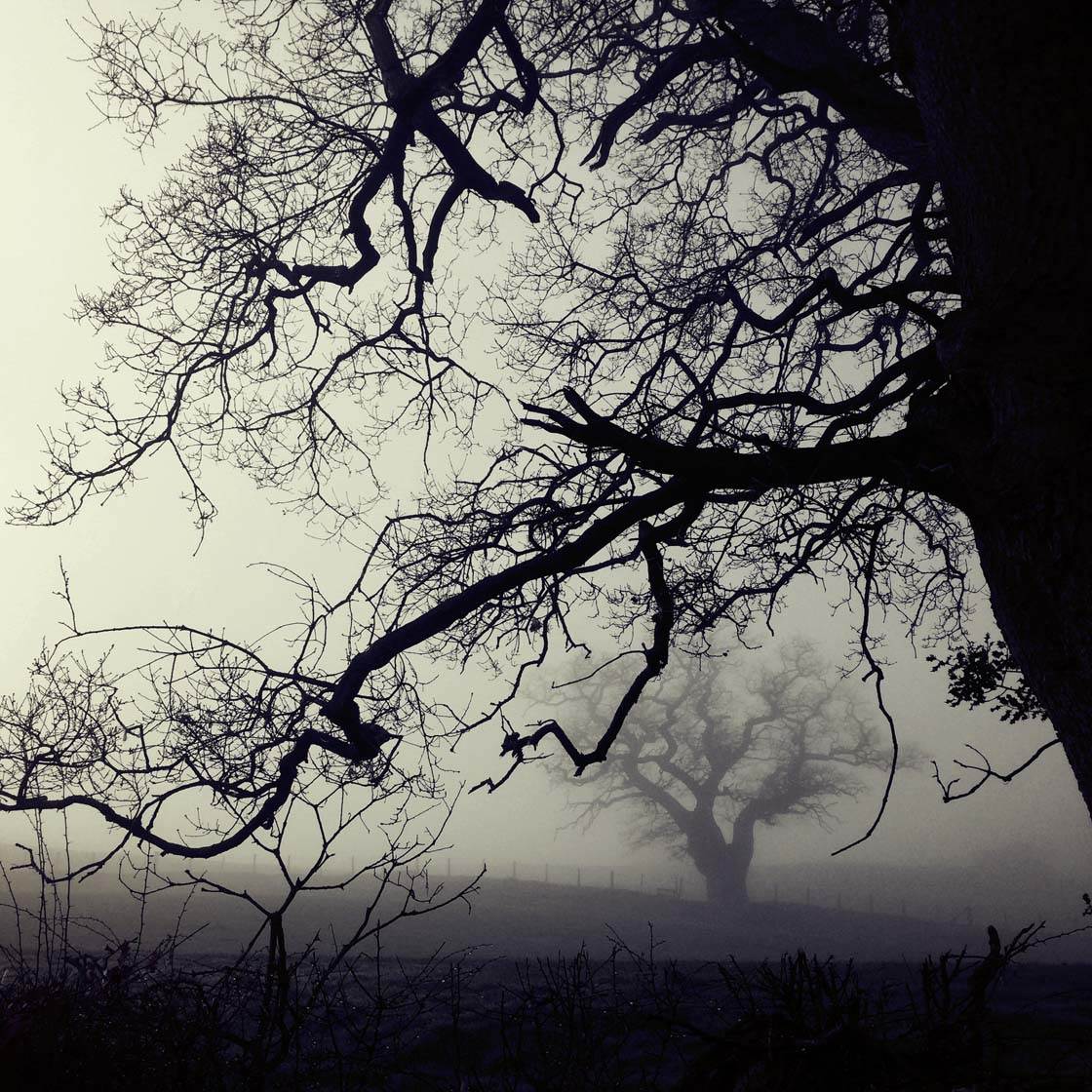 Day 155 – Trees In The Mist
What Is A 365 Photo Project?
A 365 photo project is simply where you set yourself the goal of taking at least one photo, every single day, for an entire year. All of the images you see in this article were taken with my iPhone during my first 365 photo project (I've done a few more since then too!).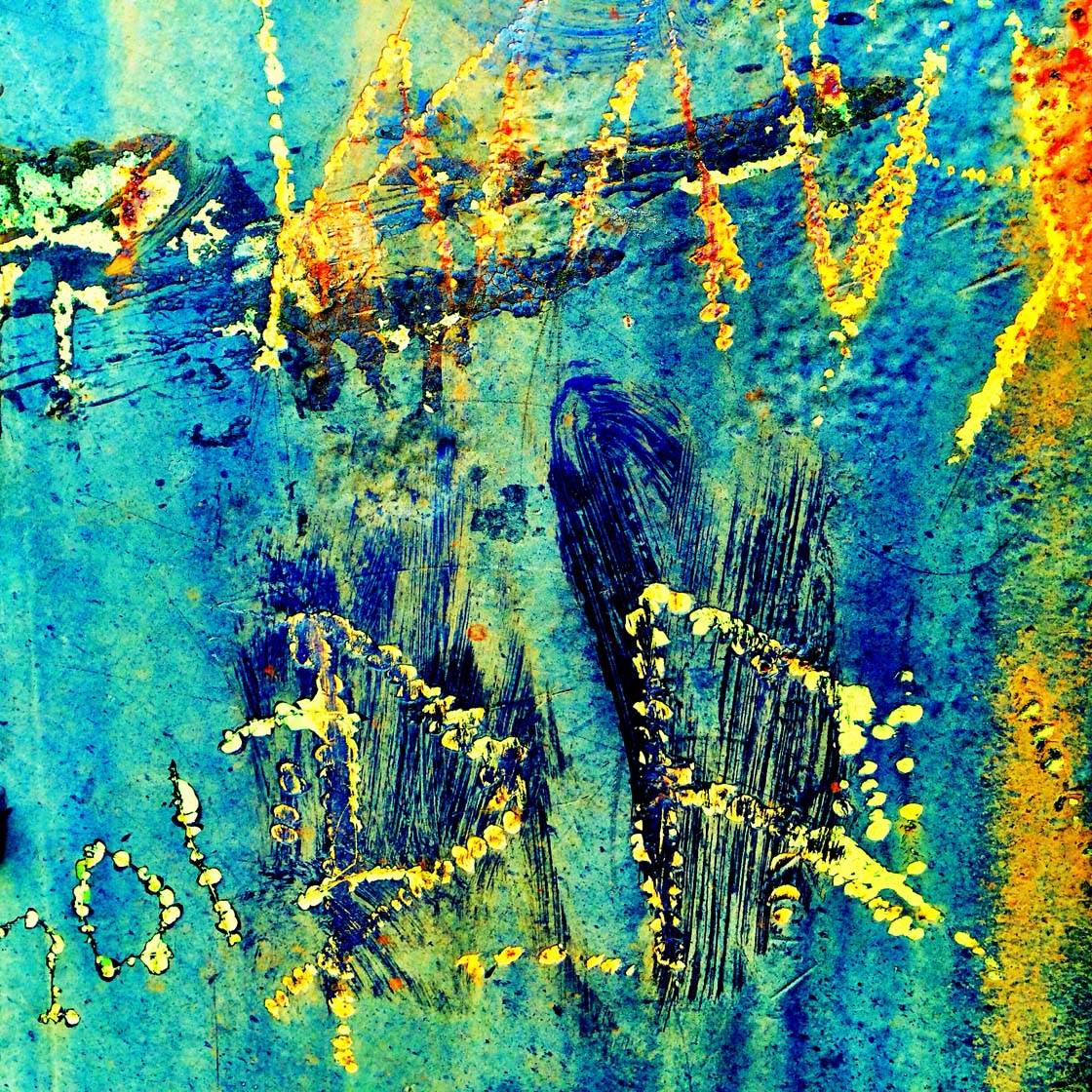 Day 63 – Railway Bridge Graffiti
While this might sound like an easy thing to do, it's an important commitment that will take time, effort and dedication. But the improvements that you'll see in your photography will be dramatic and have a lasting effect on you as a photographer.
Why Take Part In A 365 Photo Project?
Before I began my 365 photo project, I was frustrated with the lack of photos I was taking. I'd been taking photos for years, both with a DSLR and my iPhone. I'd photographed weddings, christenings and other events, and I even taught photography, so I considered myself to be an accomplished photographer.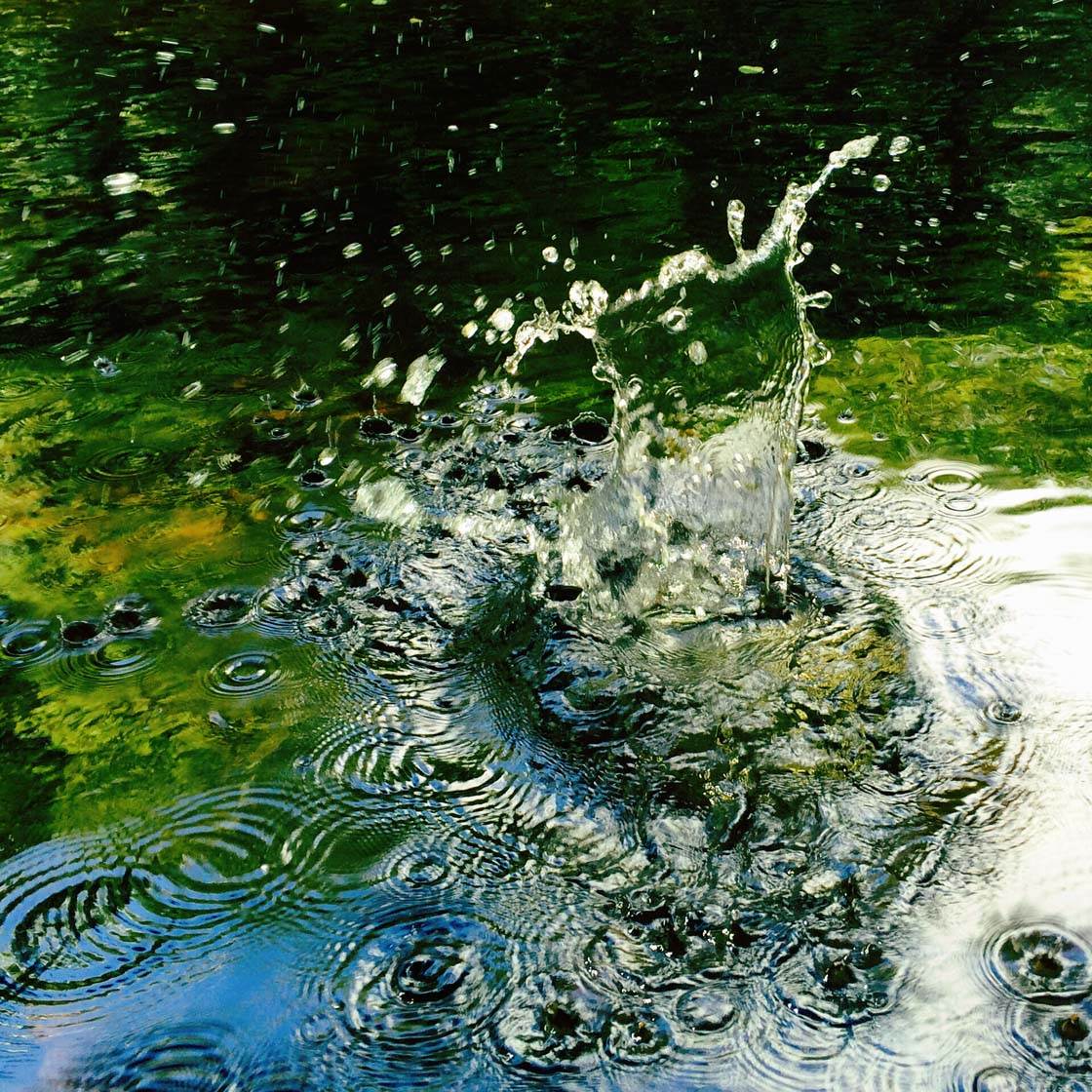 Day 208 – River Splashes
But somehow I'd lost the inspiration to take pictures and didn't feel confident that my photos were good enough anymore. With the new year about to start, I made a new year's resolution that I would put in more effort with my photography. But I wasn't sure how.
After some thought, I decided to set myself a goal of taking at least one photo every single day of the year – a 365 photo project – starting on January 1.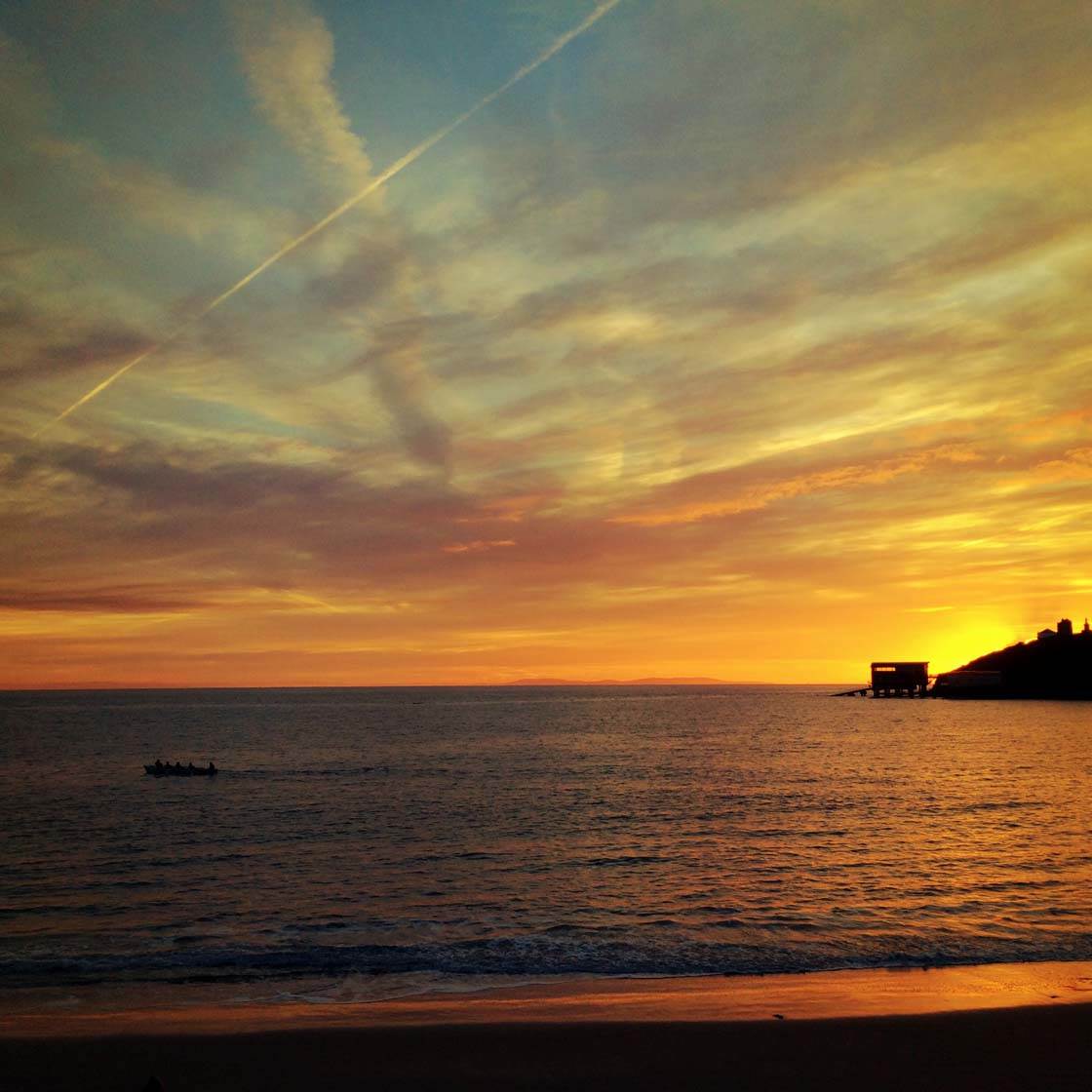 Day 328 – Sunrise Over Tenby
I considered using my DSLR camera for this challenge, but I realized that I probably wouldn't carry my big camera with me every day, whereas my iPhone is always with me.
I also felt that I wasn't using my iPhone camera to its full potential, so I decided to complete my 365 photo project using just my iPhone – the only camera that I'm never without.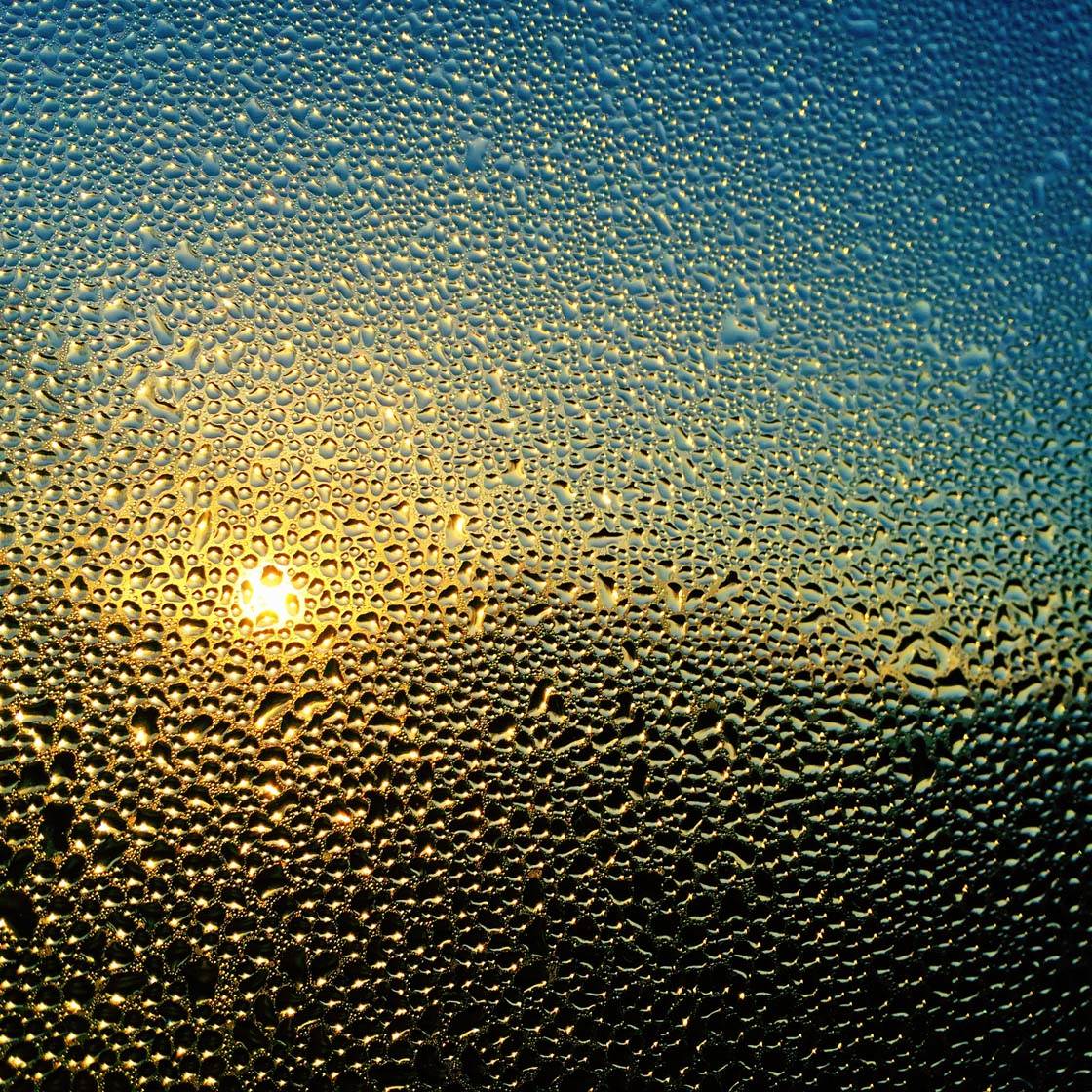 Day 338 – Sunrise Through Window Water Droplets
I can't stress enough how amazing this challenge was for me. It was a huge learning curve, and difficult at times, but I learned so many things about my iPhone, about photography… and about myself.
Here are four ways in which a 365 photo project will benefit you and your photography:
1. Discover The Full Potential Of The iPhone Camera
During the course of my first photo-a-day project (a few years ago now), I discovered just what an incredible camera the iPhone really is.
I'd had an iPhone for a while before starting this project, and I enjoyed taking photos with it. But it wasn't until I began the 365 challenge that I realized just what amazing photos you could take with it.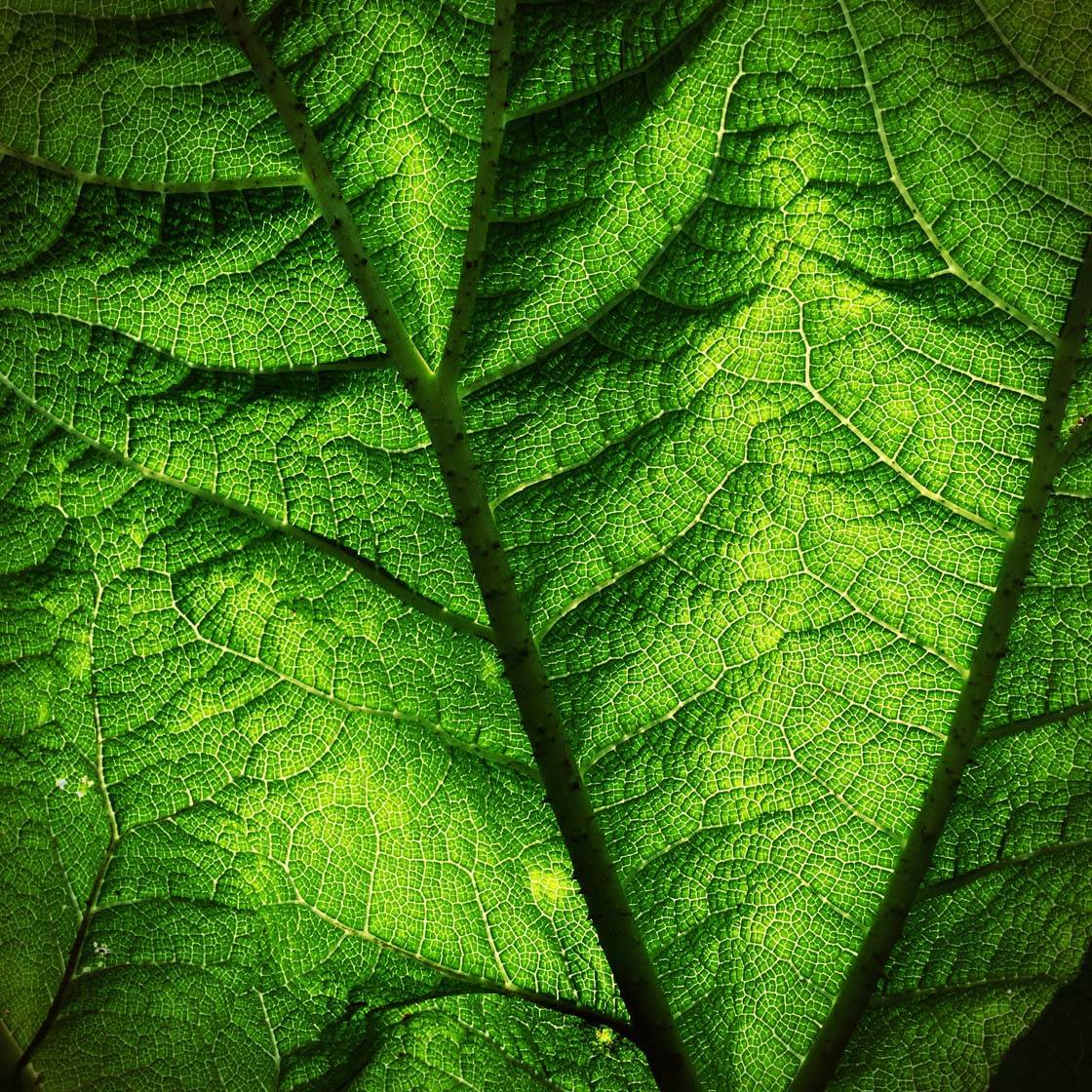 Day 204 – Leaf Veins
I was able to take incredible photos in all sorts of situations, including beautiful landscapes, stunning portraits, incredible close-up shots of flowers and leaves, and even amazing low light and night photography.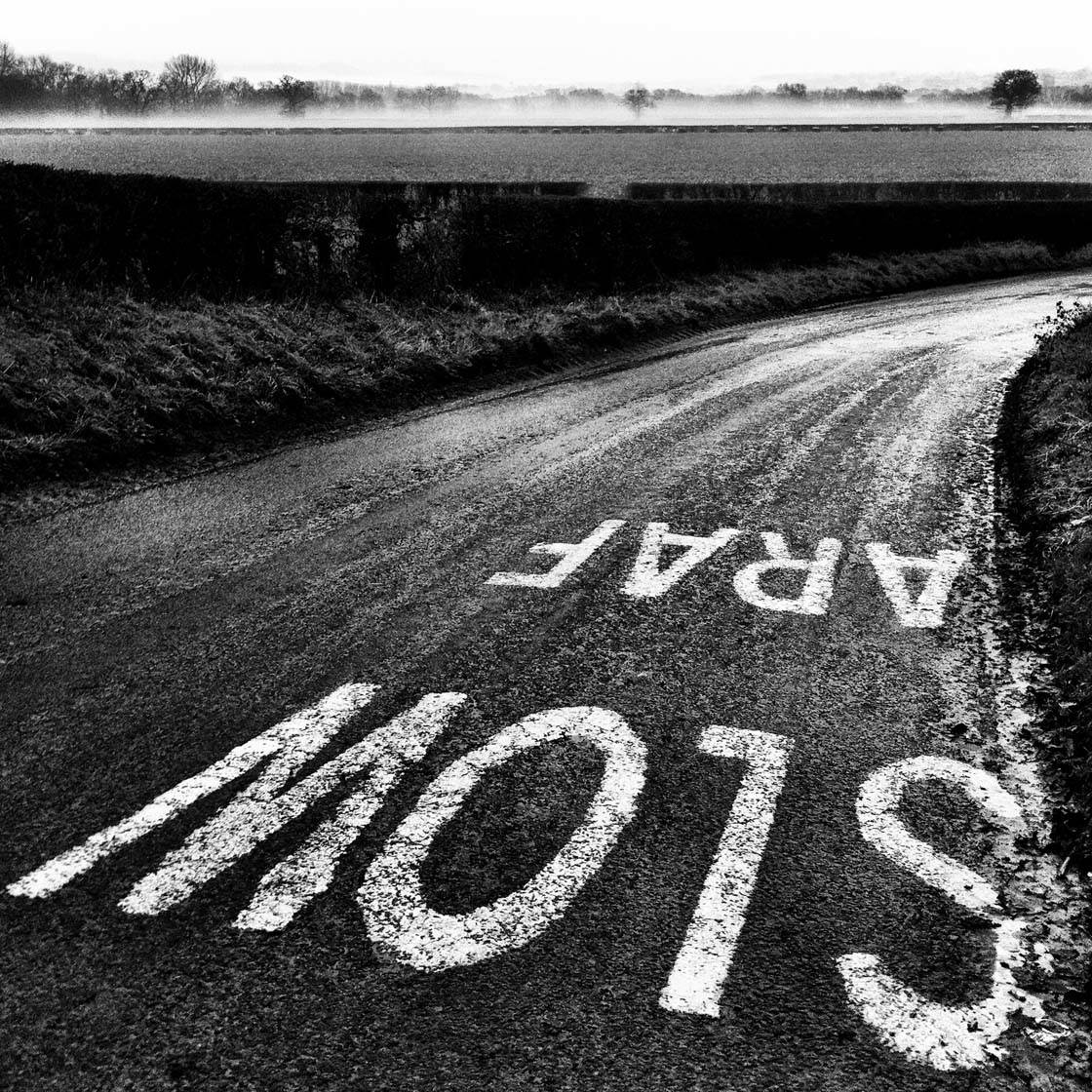 Day 84 – Slow!
The iPhone is so much more versatile than using a large camera. Because it's so small you can take discreet photos of people, which is especially useful for street photography. And you can get incredible low angle shots because you can hold it so close to the ground.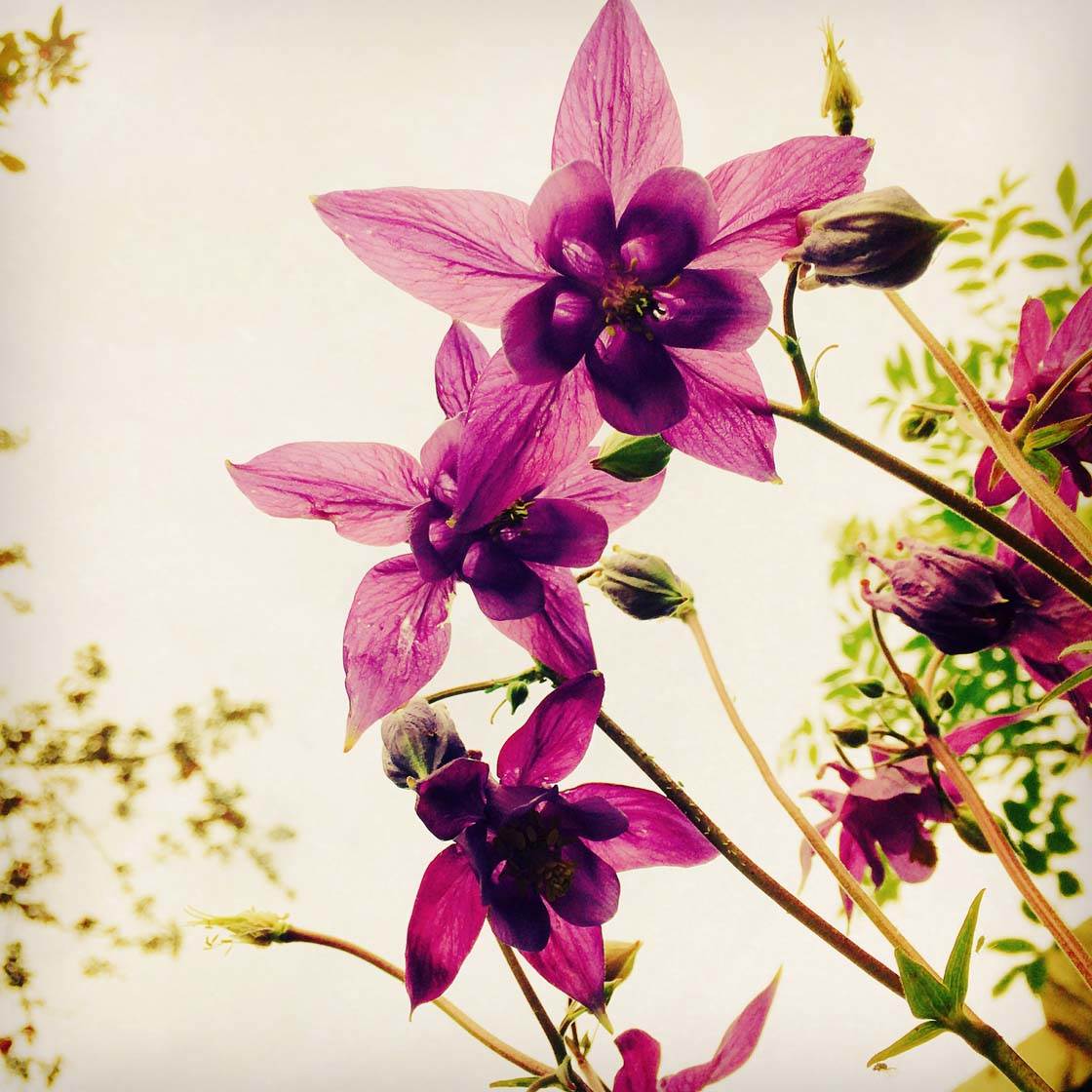 Day 159 – Aquilegia Flowers
2. Train Your Photographic Eye
Because I had to take so many photos in ordinary situations, I trained my eye to see photographic opportunities where I never would have seen them before – whether I was in my own home, walking down the street, shopping in the mall, at work, or wherever else I happened to be.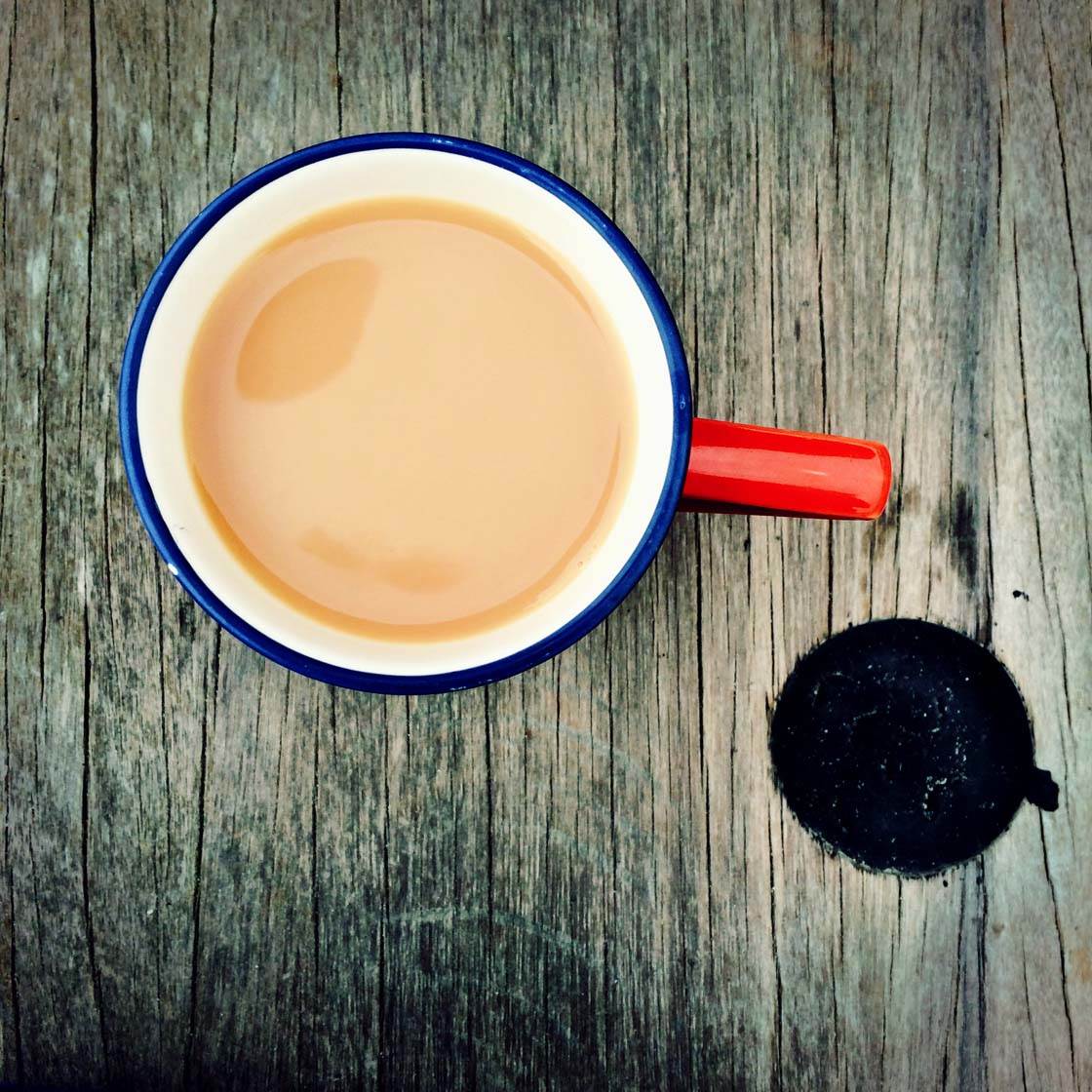 Day 129 – Tea Break
I learned to see interesting compositions and shoot from unique angles to create amazing images out of the most ordinary of subjects. I became much more creative with my photography, always on the lookout for unusual and abstract images.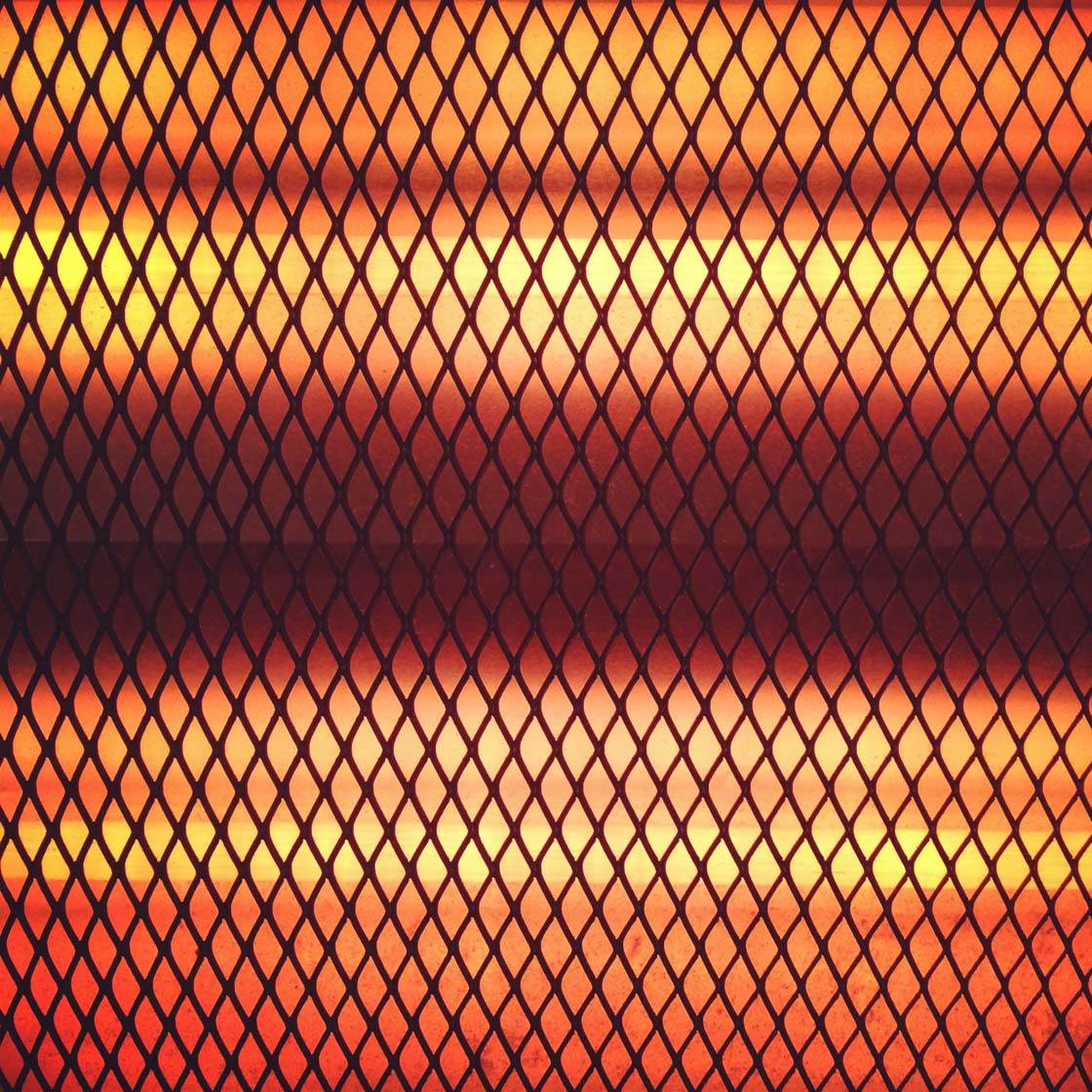 Day 90 – Electric Fire
I also became much more aware of different types of light – both natural light and artificial light – and what effect they'd have on my image.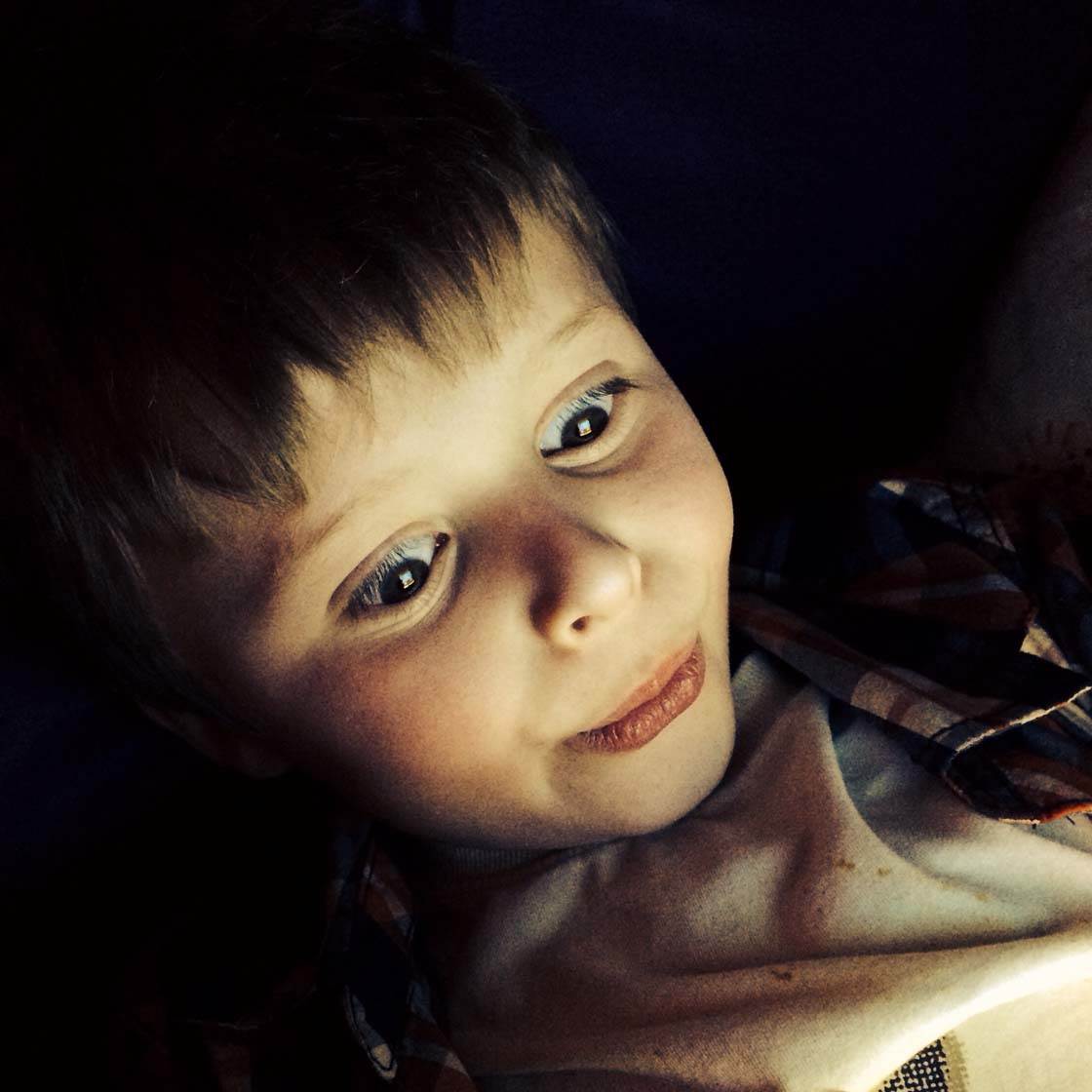 Day 40 – iLove iPad iEyes
3. Improve Your Photo Editing Skills
While the iPhone camera takes fantastic photos, I only see this as the first stage in the photographic process. Of course, you need to compose the shot well, ensure focus is sharp, and that the image is correctly exposed at the time of shooting. But I consider the image editing process to be an essential part of my photography workflow.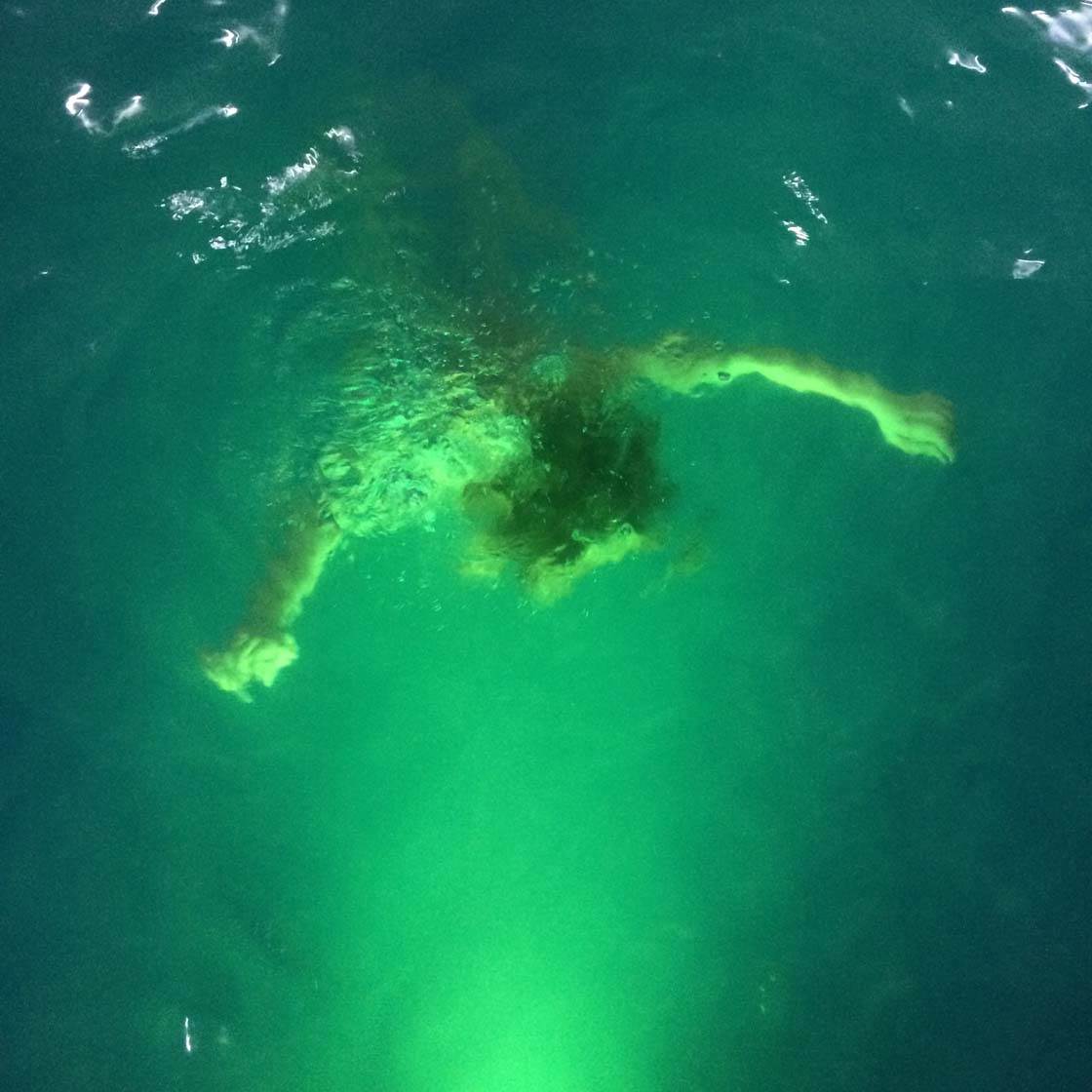 Day 29 – Into The Blue
Most of the time, a few little tweaks in post-processing apps will turn an already great photo into an incredible one. Whether you boost the contrast, make the colors pop, sharpen the image or turn it black and white, you can usually improve your image using editing apps.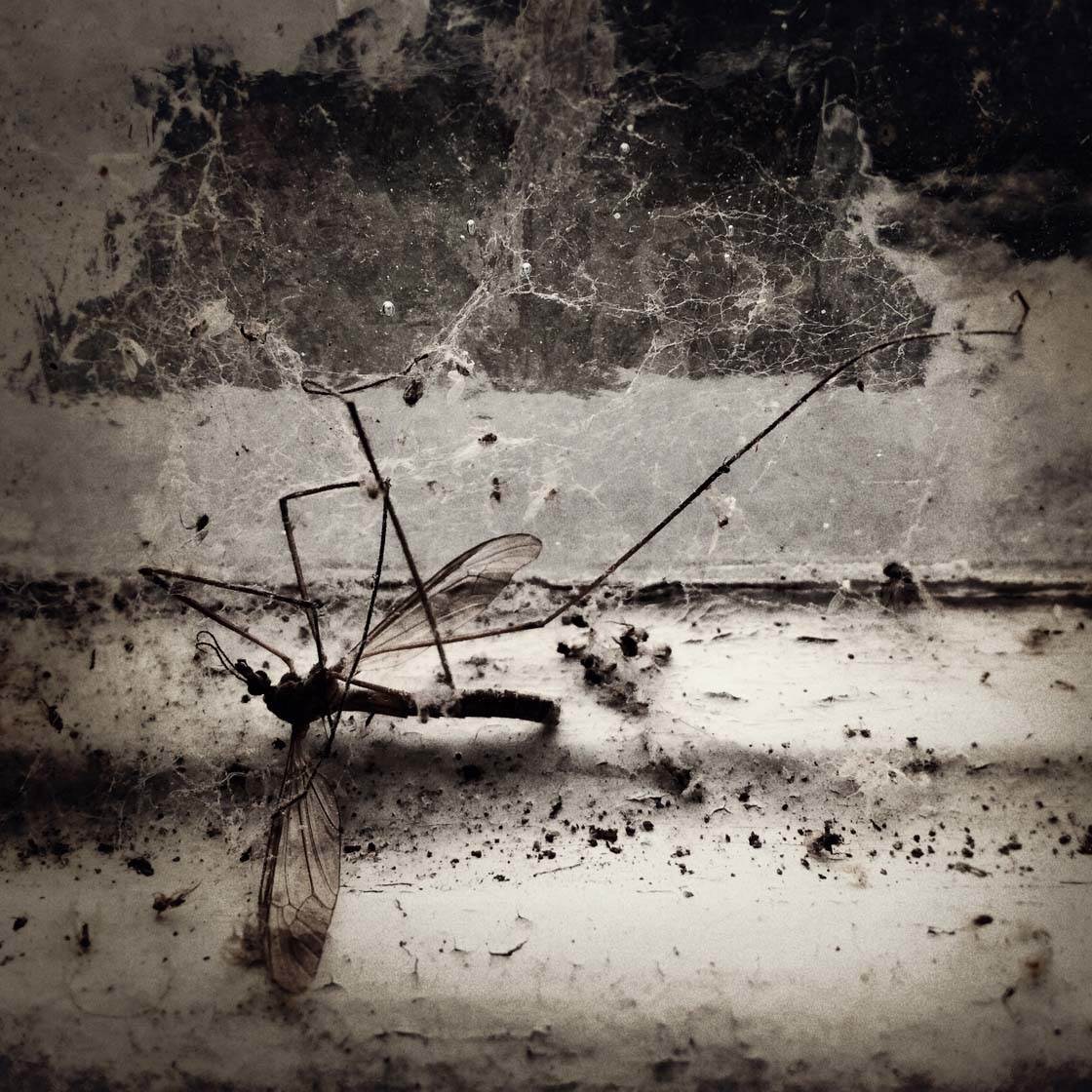 Day 27 – Daddy Long Legs
During the course of my 365 project, I became much more familiar with a wide range of image editing apps. Editing your photos can also help you develop a certain style in your photography. For example, you might choose to edit purely in black and white, or maybe you'll lean more towards creating textured or painterly images.
4. Gain More Confidence
Above all, I gained a huge amount of confidence through sharing my photos on social media. While it was daunting at first, the positive feedback that I received each day was incredibly motivating.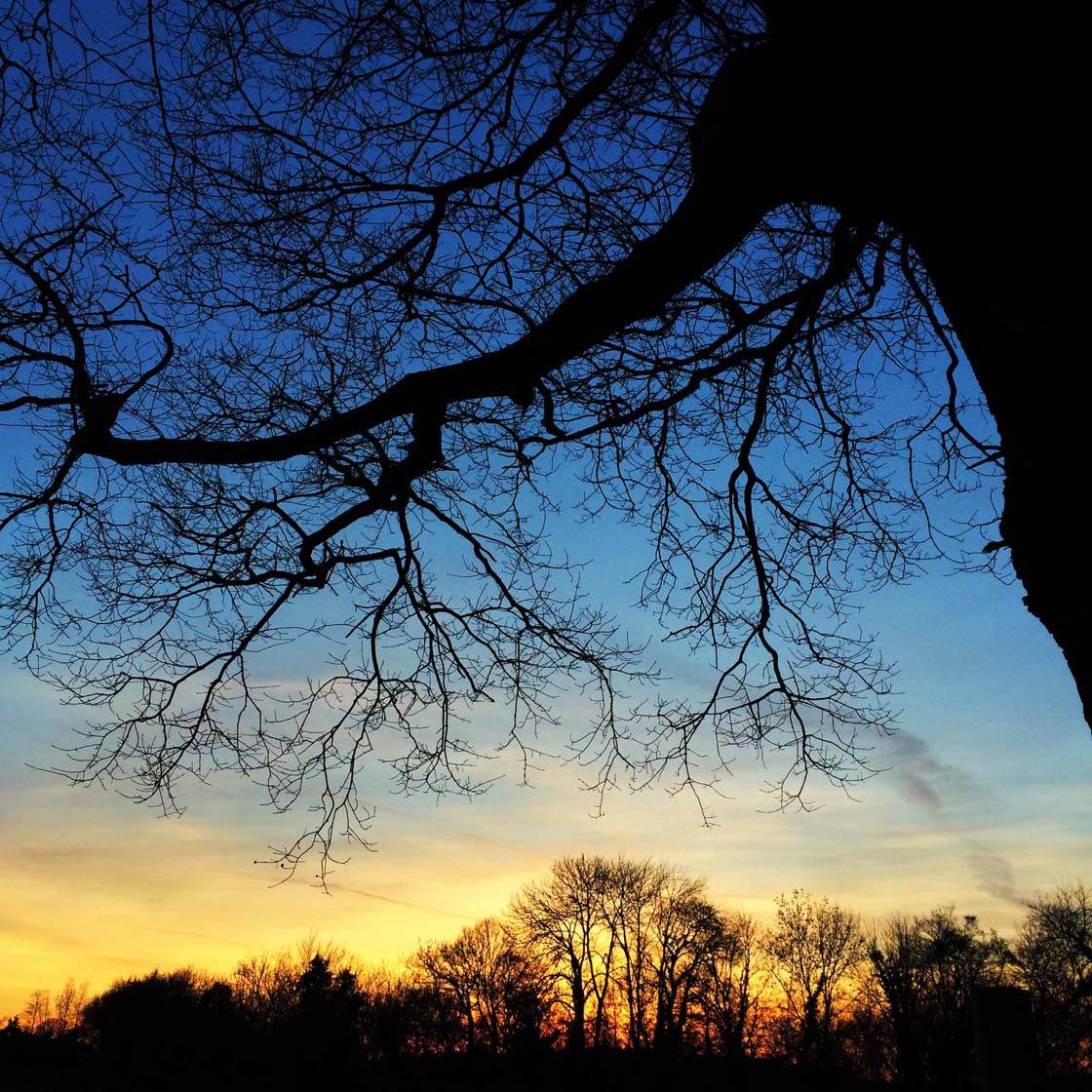 Day 67 – Oak Tree Sunset
It inspired me to develop new photography workshops for my students. I printed, framed, exhibited and sold my iPhone photos for the first time. And I uploaded hundreds of my iPhone photos to stock image libraries and made several sales.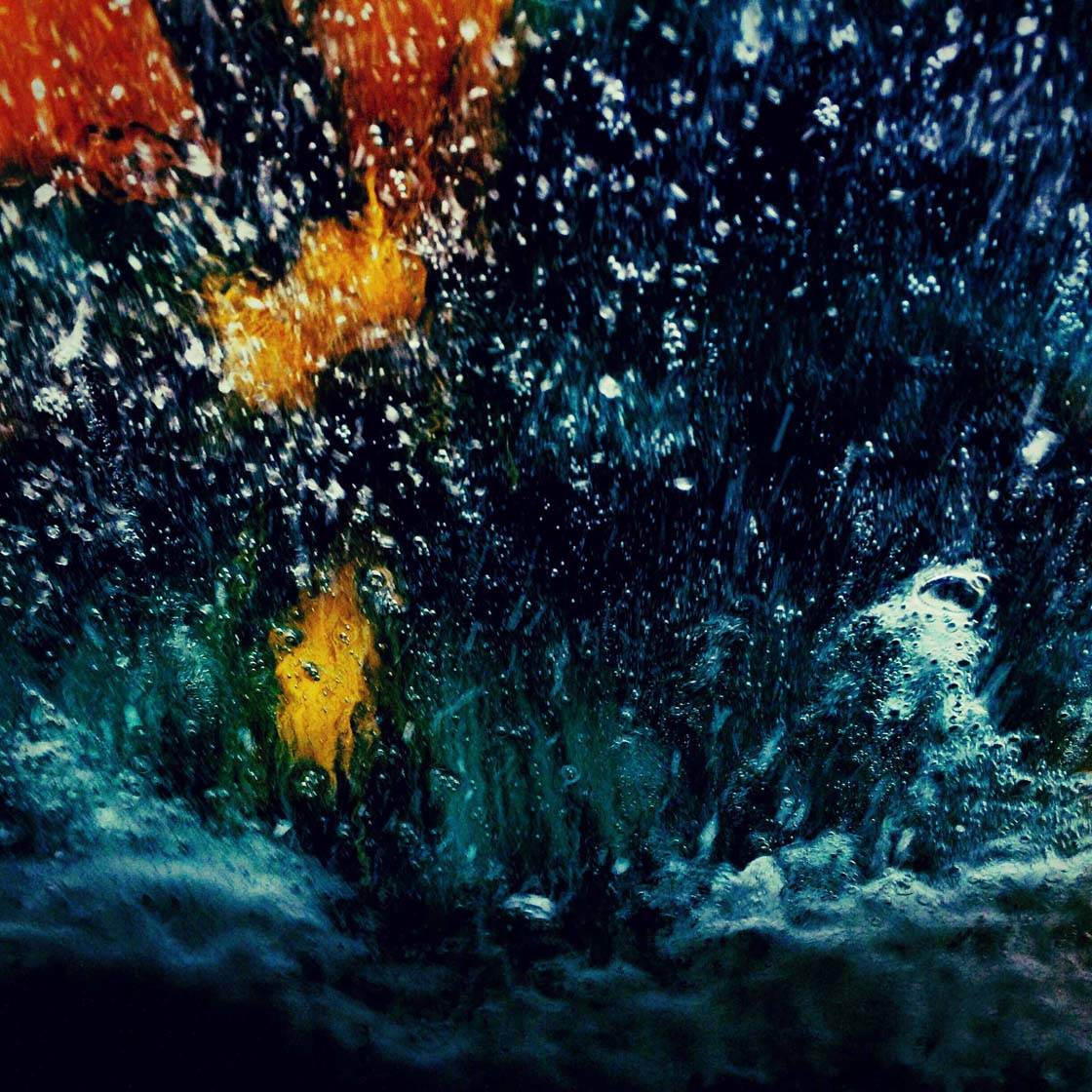 Day 300 – Car Wash Bubbles
Before I started the 365 challenge, I never would have dreamed that any of this was possible. So if you're asking yourself whether a 365 photo project will be of benefit to you, I would tell you without a doubt that you should go for it!
How To Get Started With A 365 Photo Project
How you choose to complete the project is up to you, but I would highly recommend that you share your photos in one of the many online photography communities. If you don't share your photos and you're the only person who sees your pictures, it's very easy to give up or cheat and not take any photos for a few days.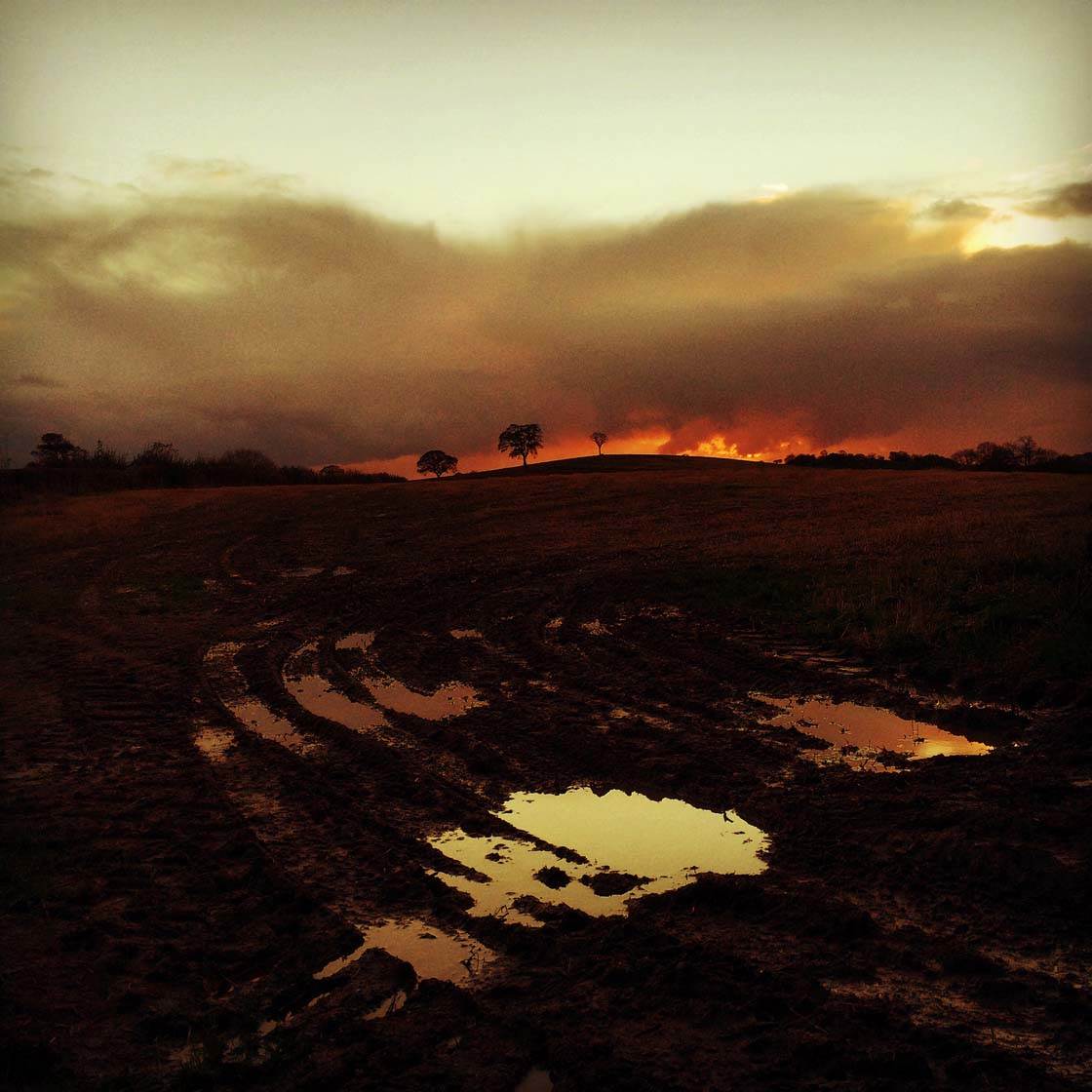 Day 316 – Muddy Puddles Sunset
Sharing your photos with others is a great way to stay motivated. The likes and feedback that you'll get from others on your photos will provide much-needed encouragement through your 365 journey. And looking at other people's photos on a daily basis will give you inspiration and ideas for your photography.
I chose to share my photos on Facebook and via the Instagram app. On Facebook, I just share the photos with my friends and family, but my Instagram profile is public so anyone can see the images and comment on them.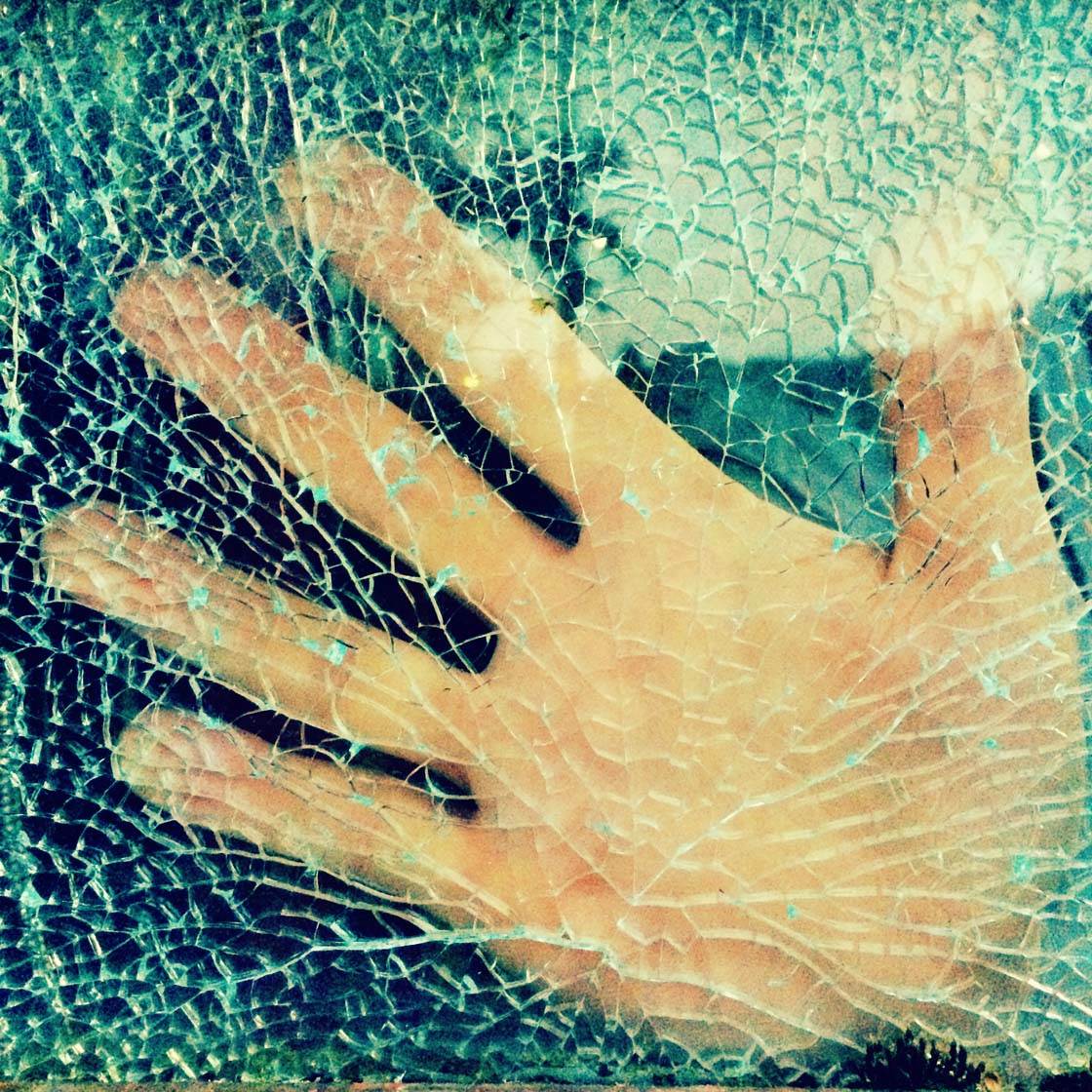 Day 320 – Broken Glass
There are also many online communities specifically set up for 365 photo projects, where you can upload your photos via an app directly from your iPhone, see your photos on a calendar, and view other people's 365 photos.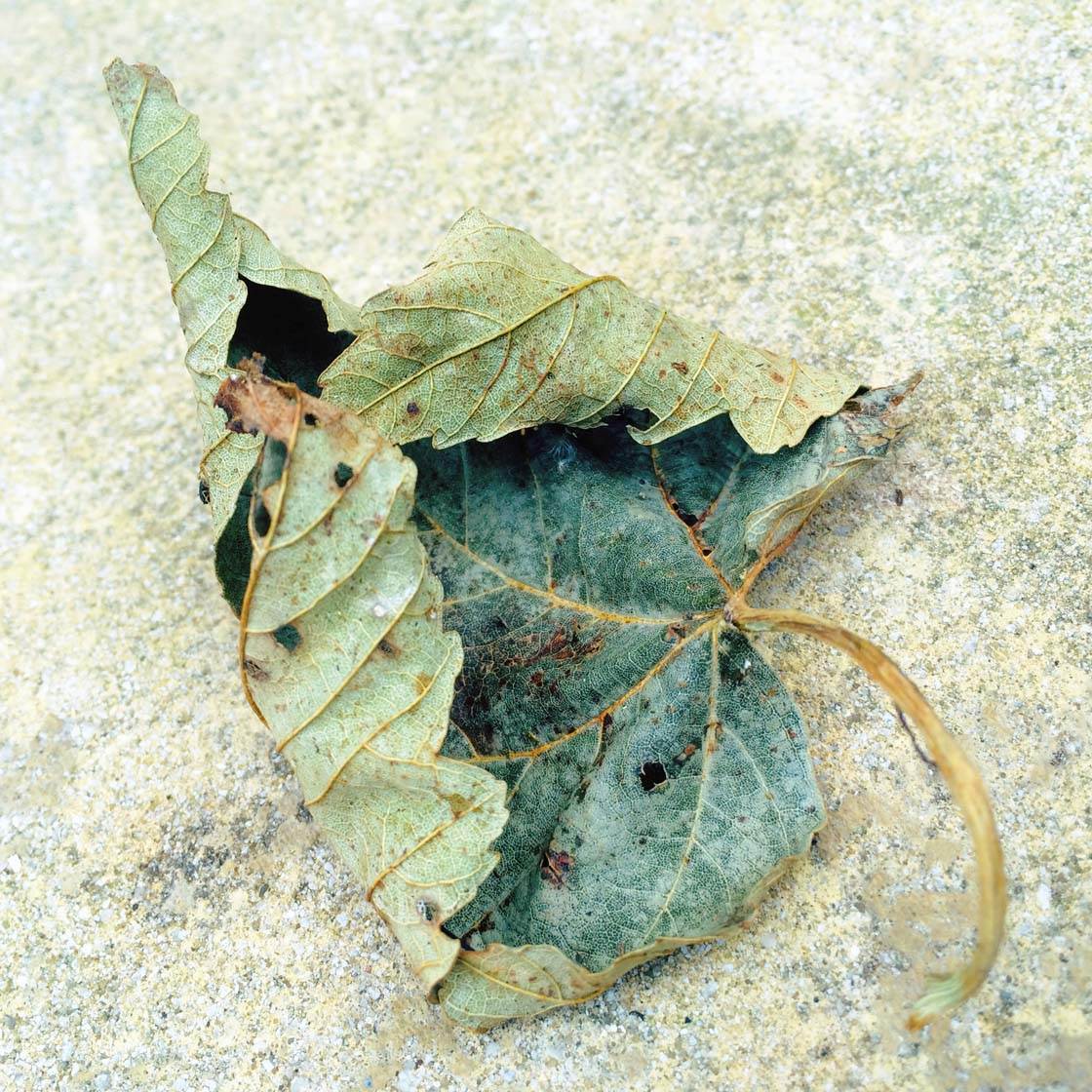 Day 221 – Fallen Leaf
Many people start their 365 photo project on January 1st, but you can begin one at any time. While I would definitely recommend taking one photo every day, if you think this will be too difficult, you could always try a 52-week photo project where you take and upload a photo once a week for a whole year.
Don't Wait – Start Now!
The trick with this type of project is not to hesitate or think about it too much. Just take a photo, and upload it to your chosen social media. That's day 1 done! And tomorrow, take another photo and upload it. That's day 2 sorted! Then just carry on taking and uploading a photo every day.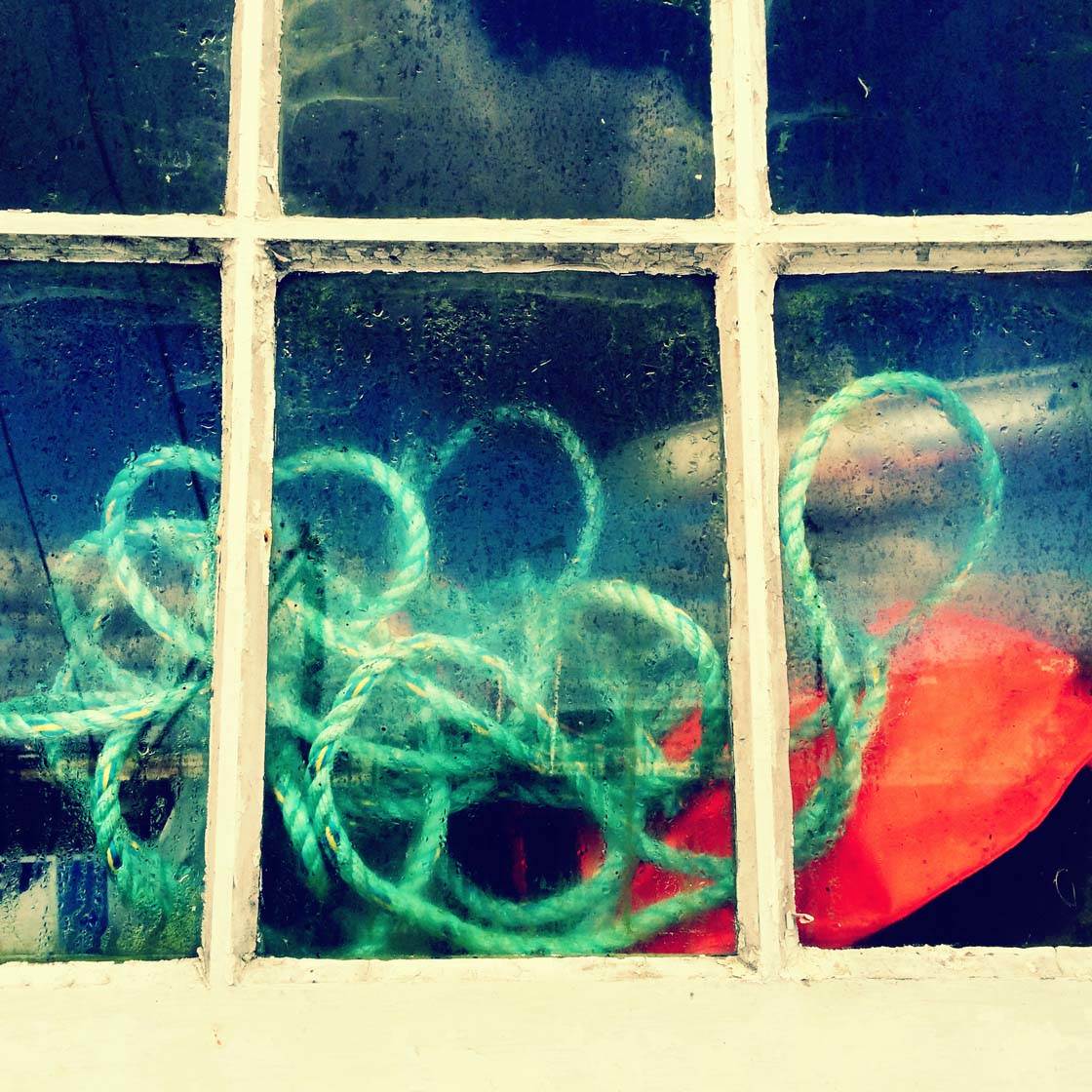 Day 333 – Fisherman's Window
Don't stress about whether your photo is "good enough." You can be sure that your photography will improve over the course of the year – that's the whole point of the project.
While many of your photos are likely to be taken in your own home or in places that you pass by every day, try to make the effort to go to new places too.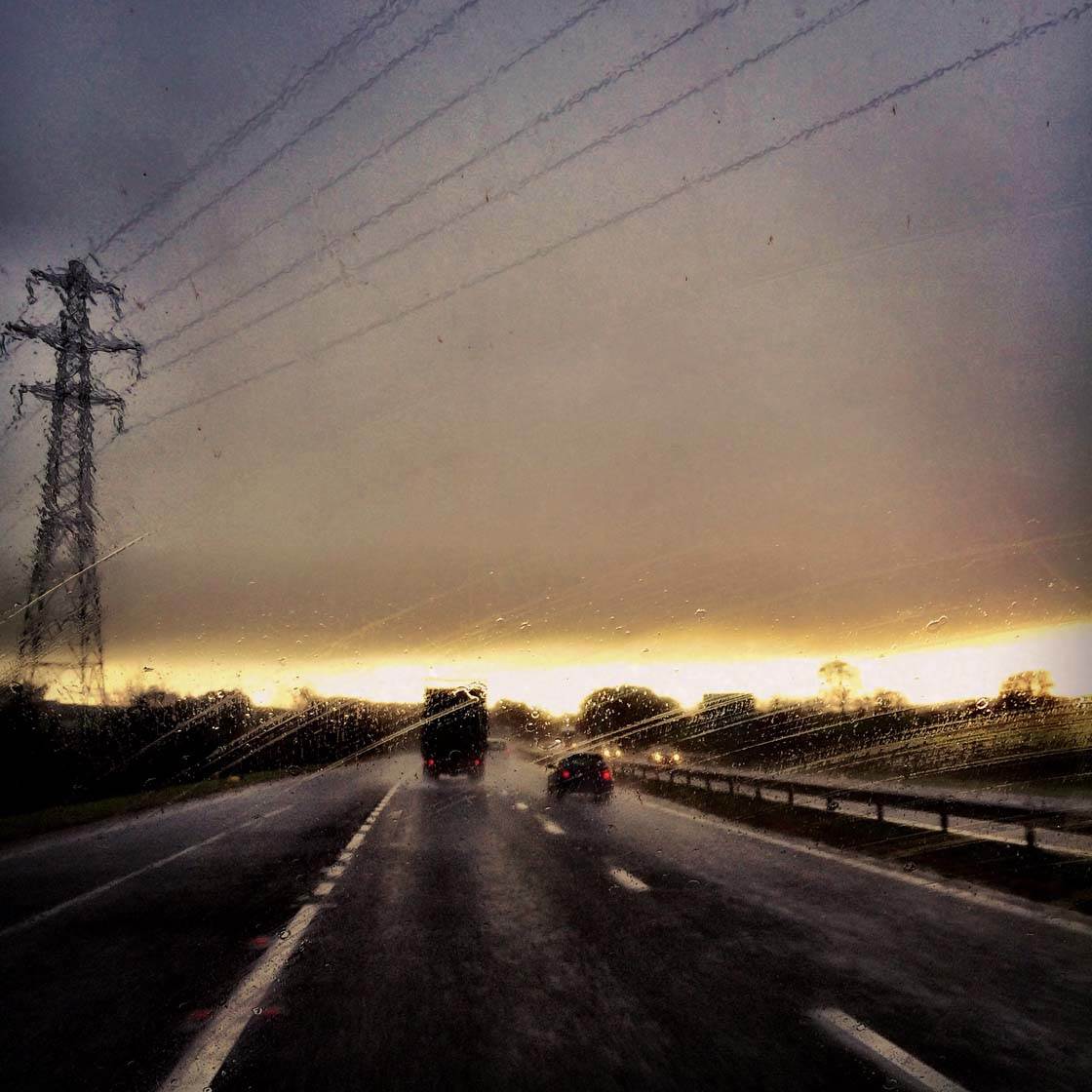 Day 311 – Journey In The Rain
An unfamiliar situation is great for rejuvenating your creativity and adding variety to your photo album. Going on a photo walk, whether in a familiar or new location, can be really inspiring.
Try shooting genres, subjects, and locations that you wouldn't normally think to photograph. Experiment with new composition techniques and shooting angles.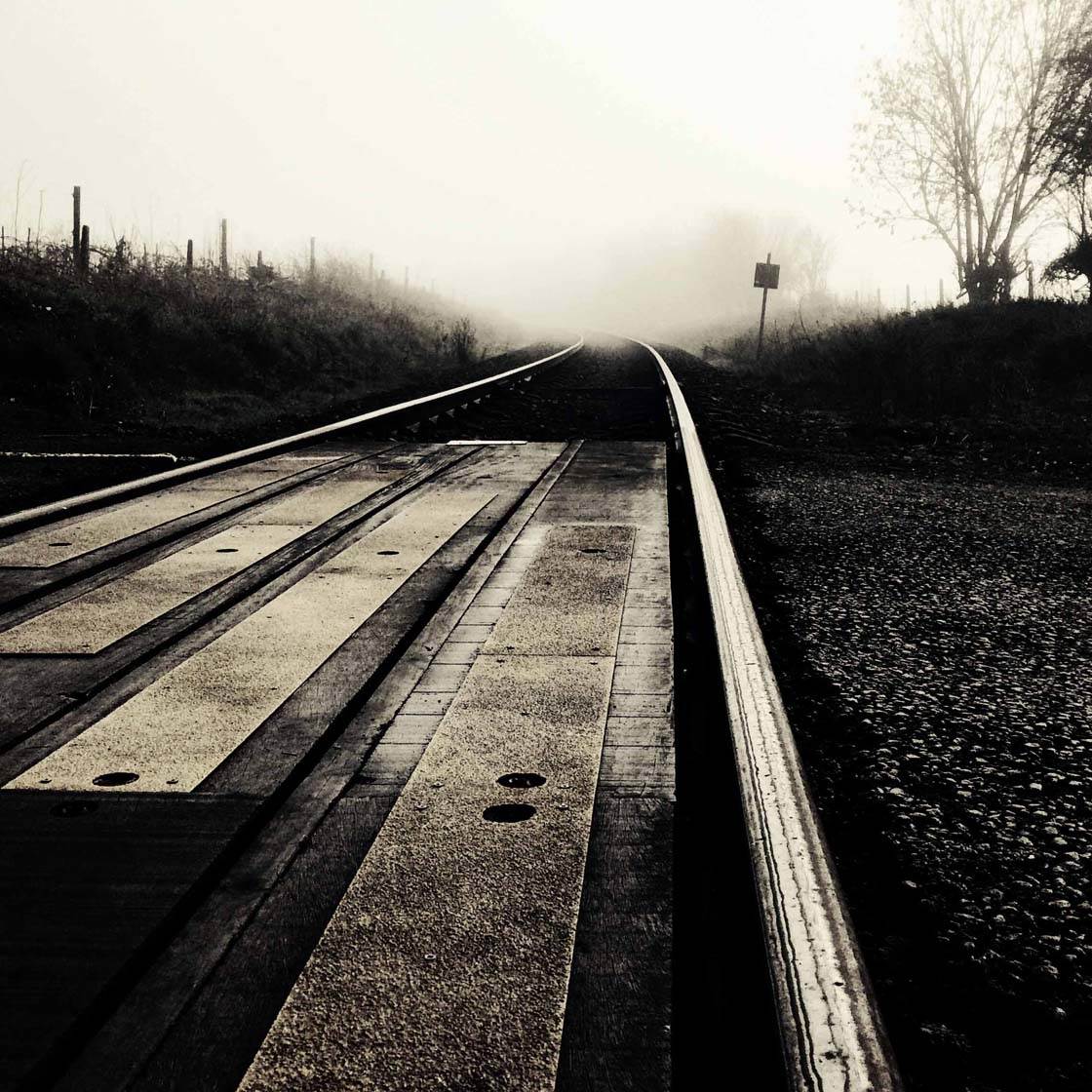 Day 93 – Tracks In The Mist
Try out a variety of camera apps to improve your technical skills. Maybe try some long exposure photography or tilt-shift effect. And don't be afraid to experiment with different photo editing apps and effects.
And finally, when the year is over, you'll have 365 amazing photos to look back on. You should see a huge improvement in your photography, as well as increased confidence and motivation. The only problem is… what to do once the 365 days are over!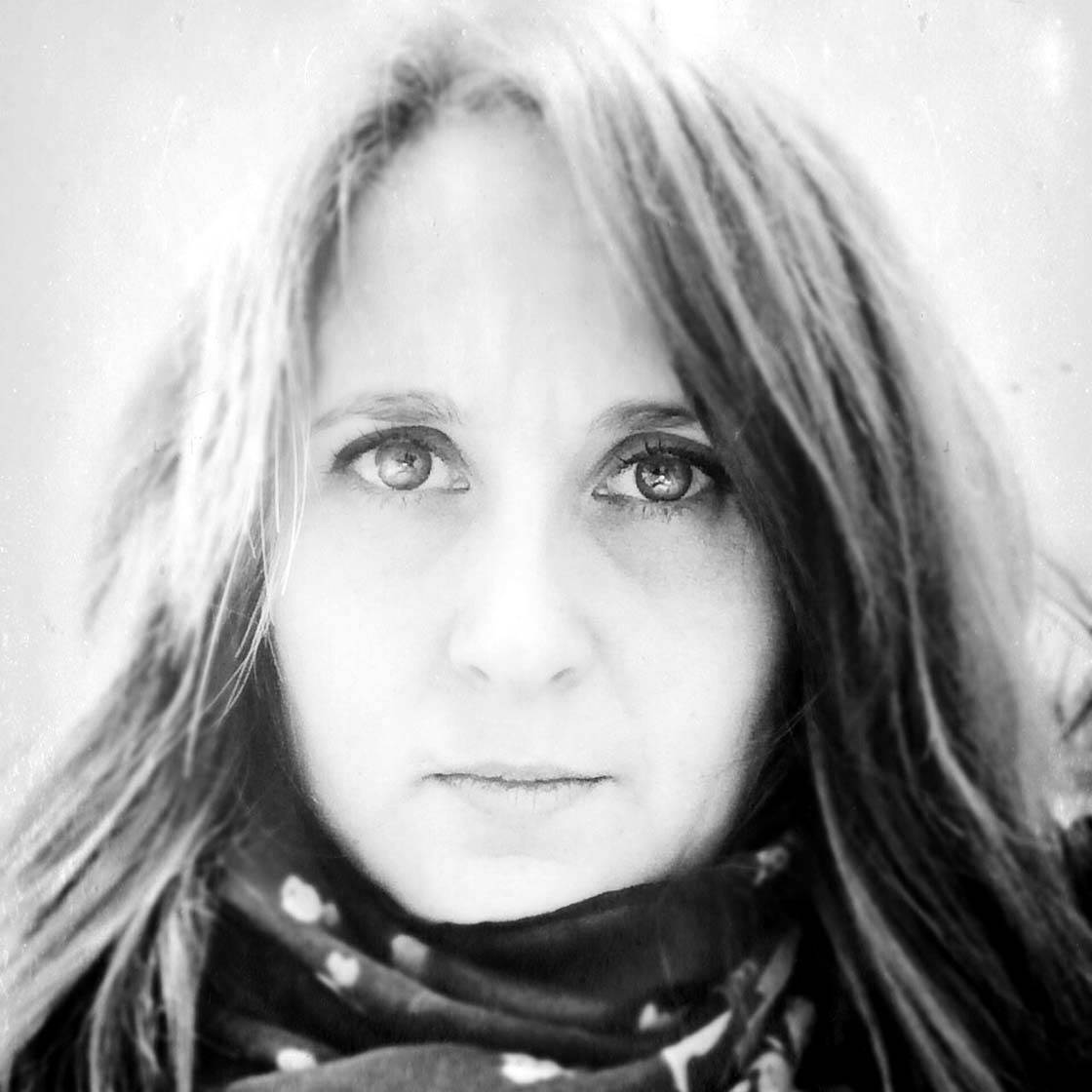 Day 314 – Self-Portrait Using TinType App