Do you struggle to take good iPhone photos of architecture? If so, you're not alone! But with a few simple composition and editing techniques you can create incredibly eye-catching images of buildings – both inside and out. In this short article you'll discover ten quick and easy tips for improving your iPhone architecture photography right now!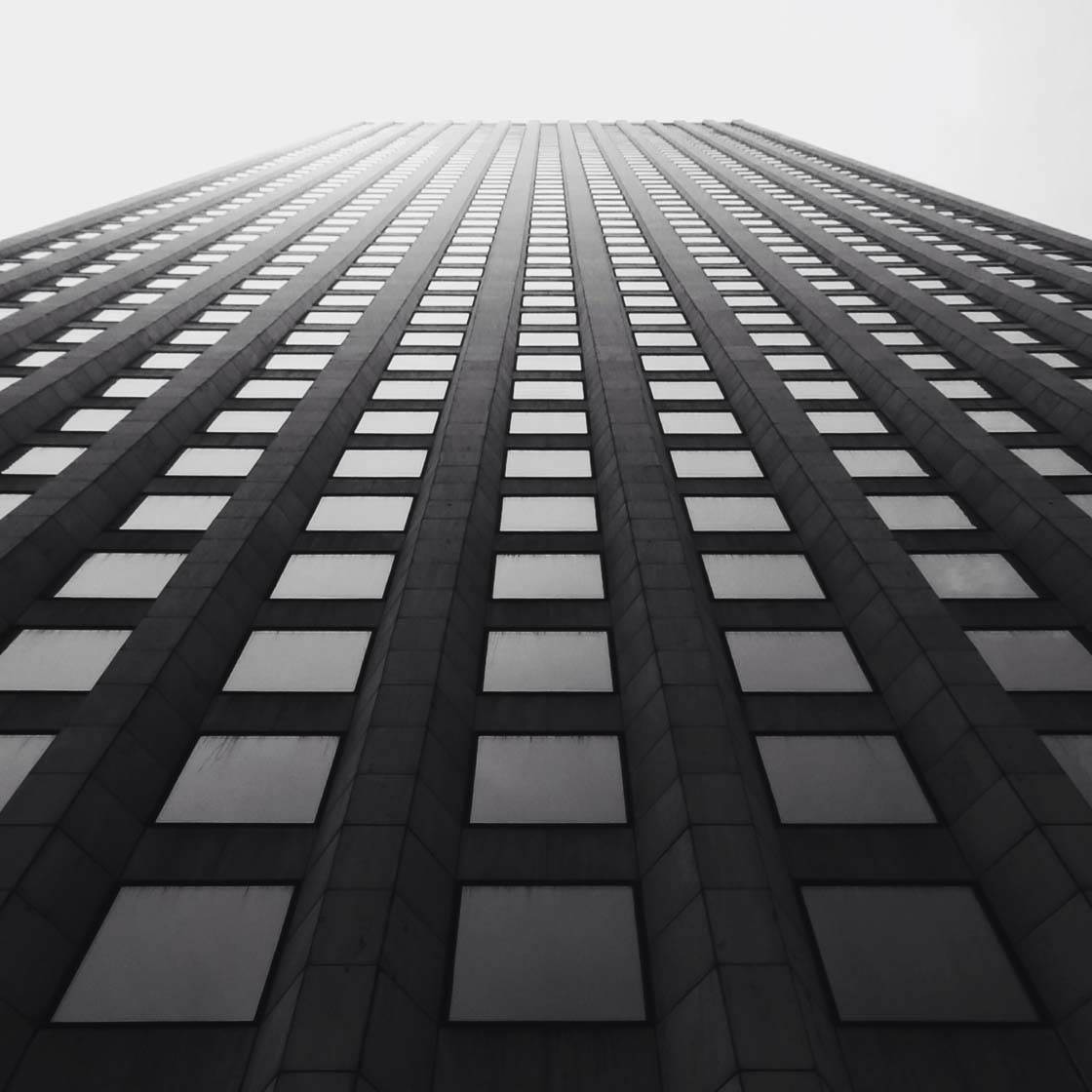 Photo by Eric Mueller
1. Shoot from different perspectives (low, high, straight ahead) to capture the building from a more unique angle.
2. Make use of leading lines in the building to draw the viewer's eye into and around the photo.
3. Look for symmetry in architecture, and create perfect mirror-images by shooting with the line of symmetry down the center of the frame.
4. Explore the interiors of buildings to find interesting light and architectural features.
5. Capture small details such as ornate features, lights, textures and windows.
6. Create abstract photos by focusing on design elements such as patterns, shapes, lines, angles and textures.
7. Look for shadows, reflections, and beautiful light that will add an extra element of interest to the architecture.
8. Include a human subject to add a sense of scale and an interesting storytelling element.
9. If you can't fit the entire building into the frame, try using a wide angle lens or take a panoramic shot using the camera's Pano mode.
10. In post-processing, use the SKRWT app to straighten up lines and fix perspective problems.
Quick Tips Cheat Sheet
Click the image below to download this handy Quick Tips cheat sheet!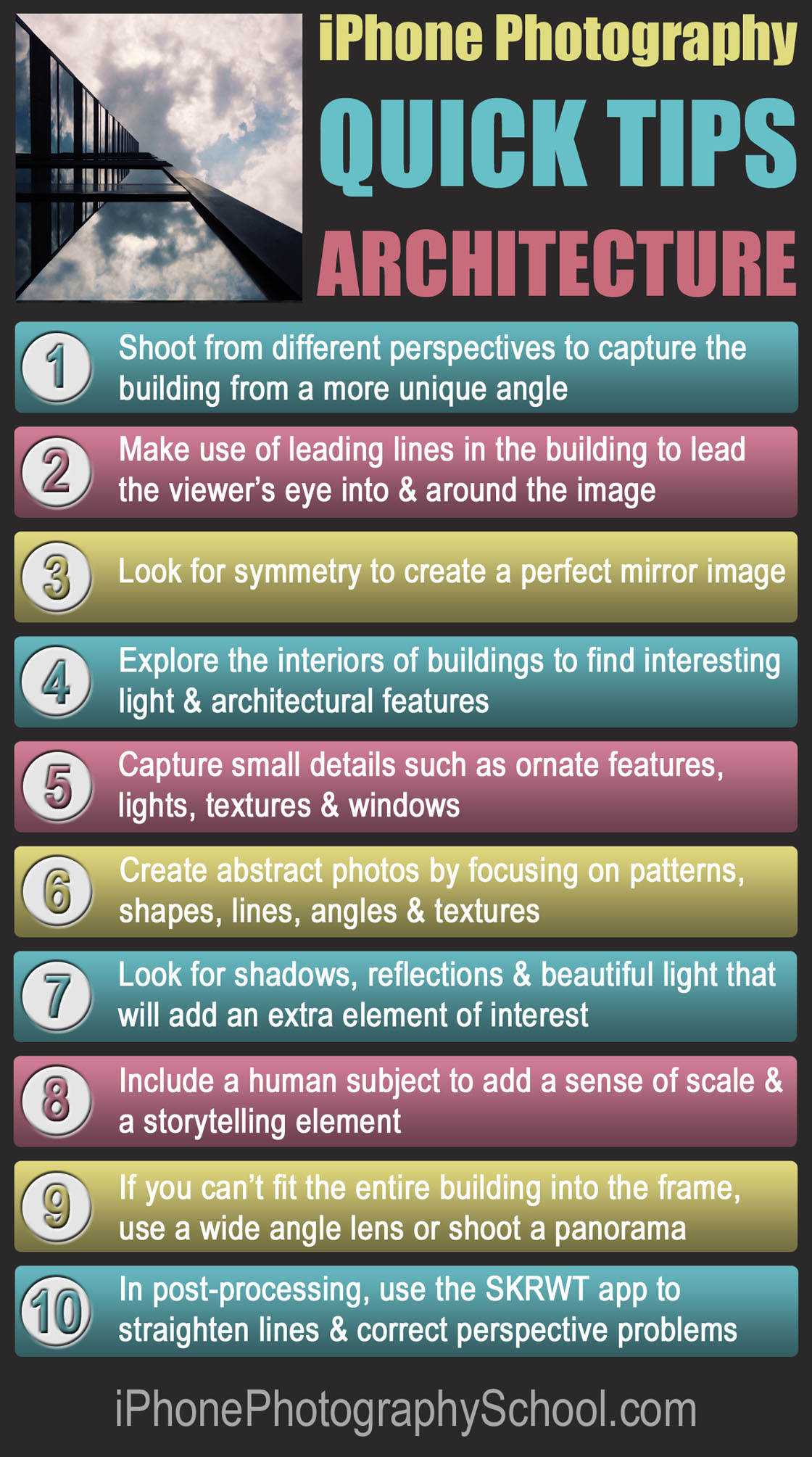 In-Depth Articles On Taking Architecture iPhone Photos
To learn more about how to improve your iPhone photos of buildings and architecture, check out our in-depth tutorials and interviews where you'll discover more great shooting and editing techniques, as well as plenty of inspirational photos!
10 Tips For Taking Interesting iPhone Photos Of Buildings by Paul Moore
Interview: How Jeanette Hägglund Takes Incredible iPhone Photos Of Architecture
Interview: How Alex Rincón Takes Fantastic Minimalist iPhone Photos
Interview: How Ahady Rezan Takes Incredible Minimalist iPhone Photos
Interview: How Marcus Cederberg Creates Amazing Abstract & Minimalist iPhone Photos