I'm really excited to share the stunning minimalist iPhone photography of Alex Rincón. His simple and colorful compositions combine incredible architecture with a human subject to create wonderfully vibrant and energetic images. In this interview you'll learn more about Alex and how he takes such incredible photos with his iPhone.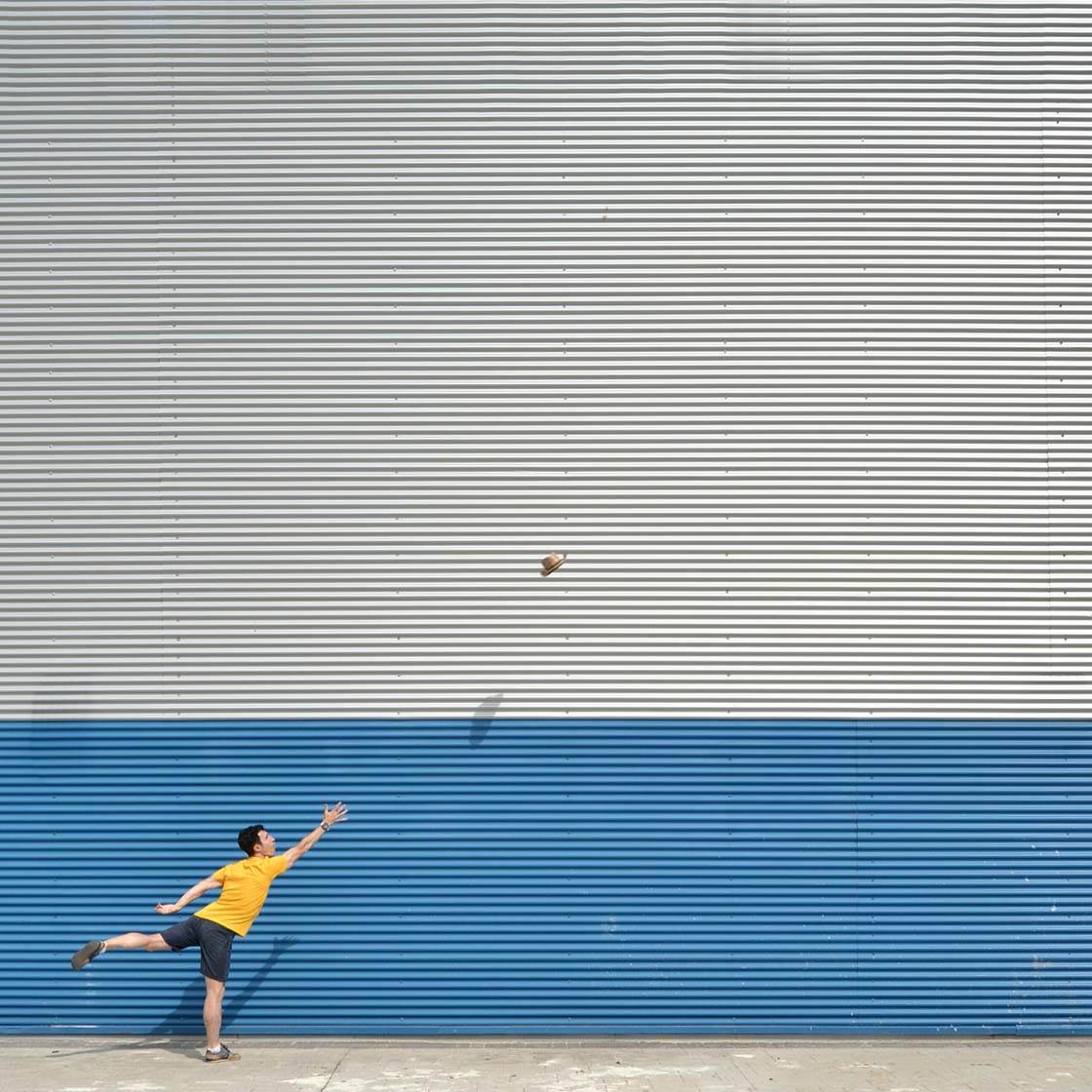 Tell us a little bit about yourself.
I'm 31 years old and live with my wife on the outskirts of Madrid, Spain. I'm a graduate in Advertising and Tourism, and I currently work as a TV analyst in Madrid.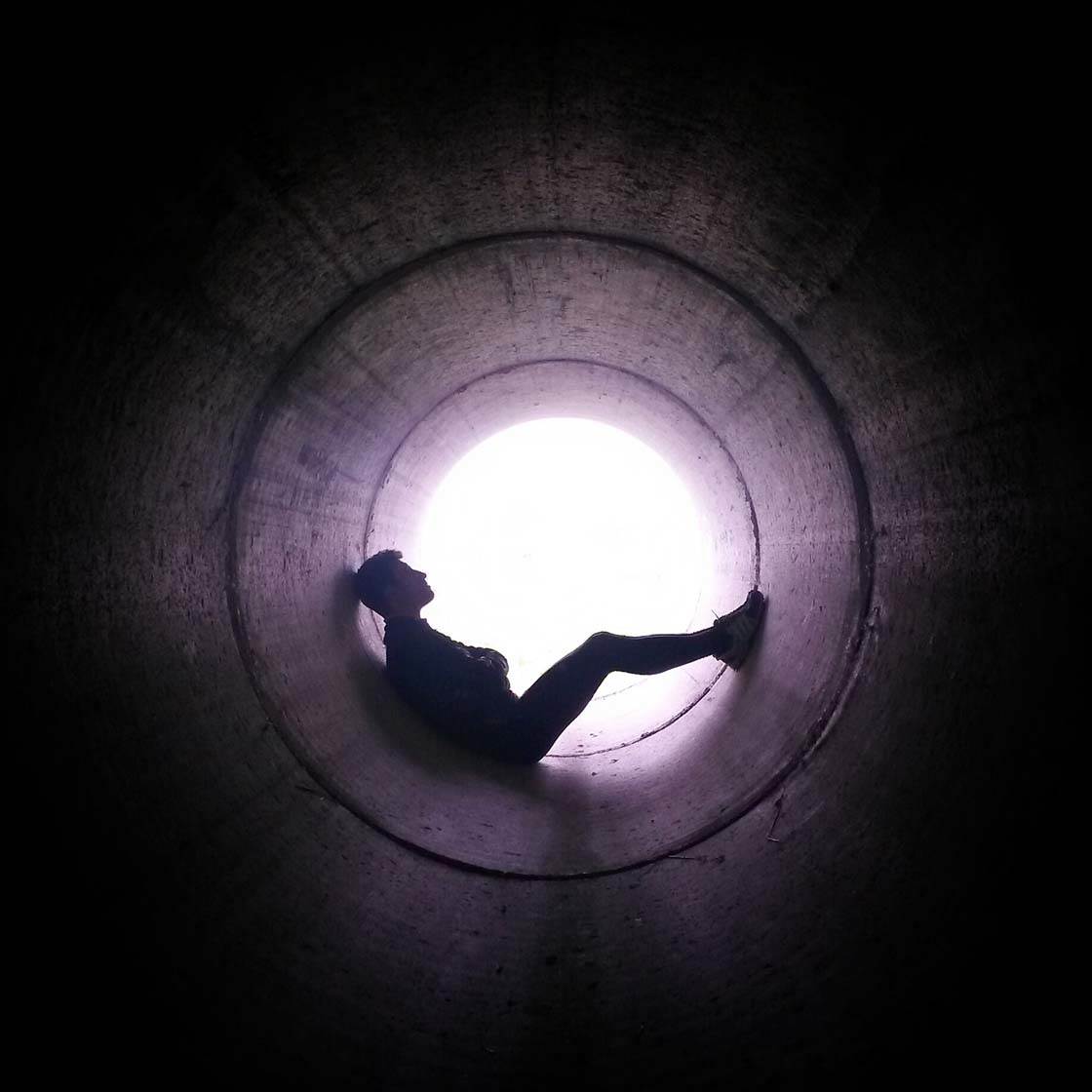 I've never studied photography, but this year my sister gave me a photography course as a present for my birthday and I've learned a lot.
How did your iPhone photography journey begin?
I've always loved photography, but I began to practice more deeply last year when I bought my first iPhone. Since then, photography has become one of my favorite hobbies.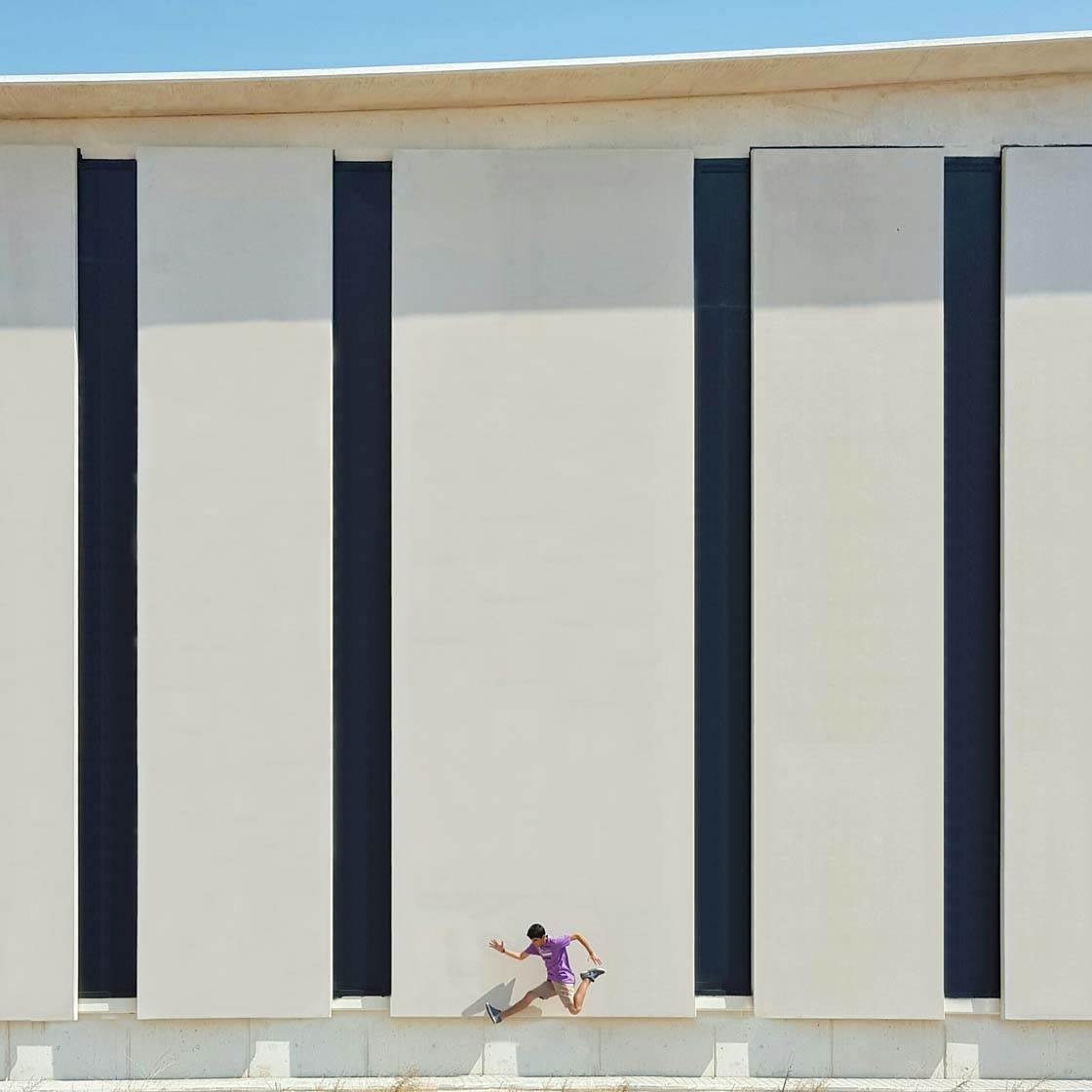 What inspires you to take photos with the iPhone?
I always carry my iPhone with me, so it's the best way to take a photo when you don't have your camera with you. Furthermore, you can take a photo and edit it straight away, so it's an important advantage over traditional photography.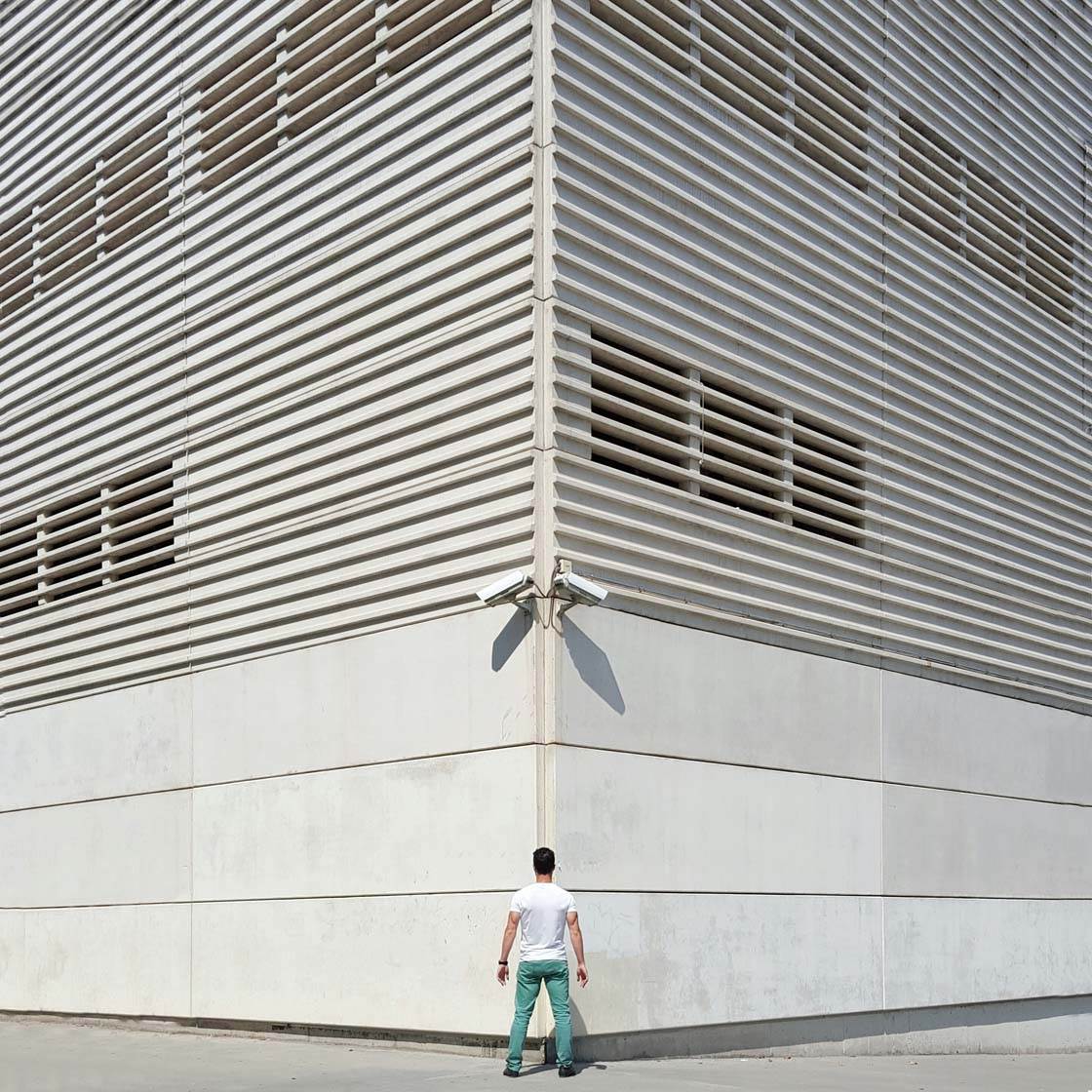 You shoot a lot of minimalist compositions. What draws you to this kind of photography?
I'm very tidy in my life, so maybe this is reflected in my minimalist photographs. I like that my pictures have the fewest possible elements, and I love to play with different compositions and angles.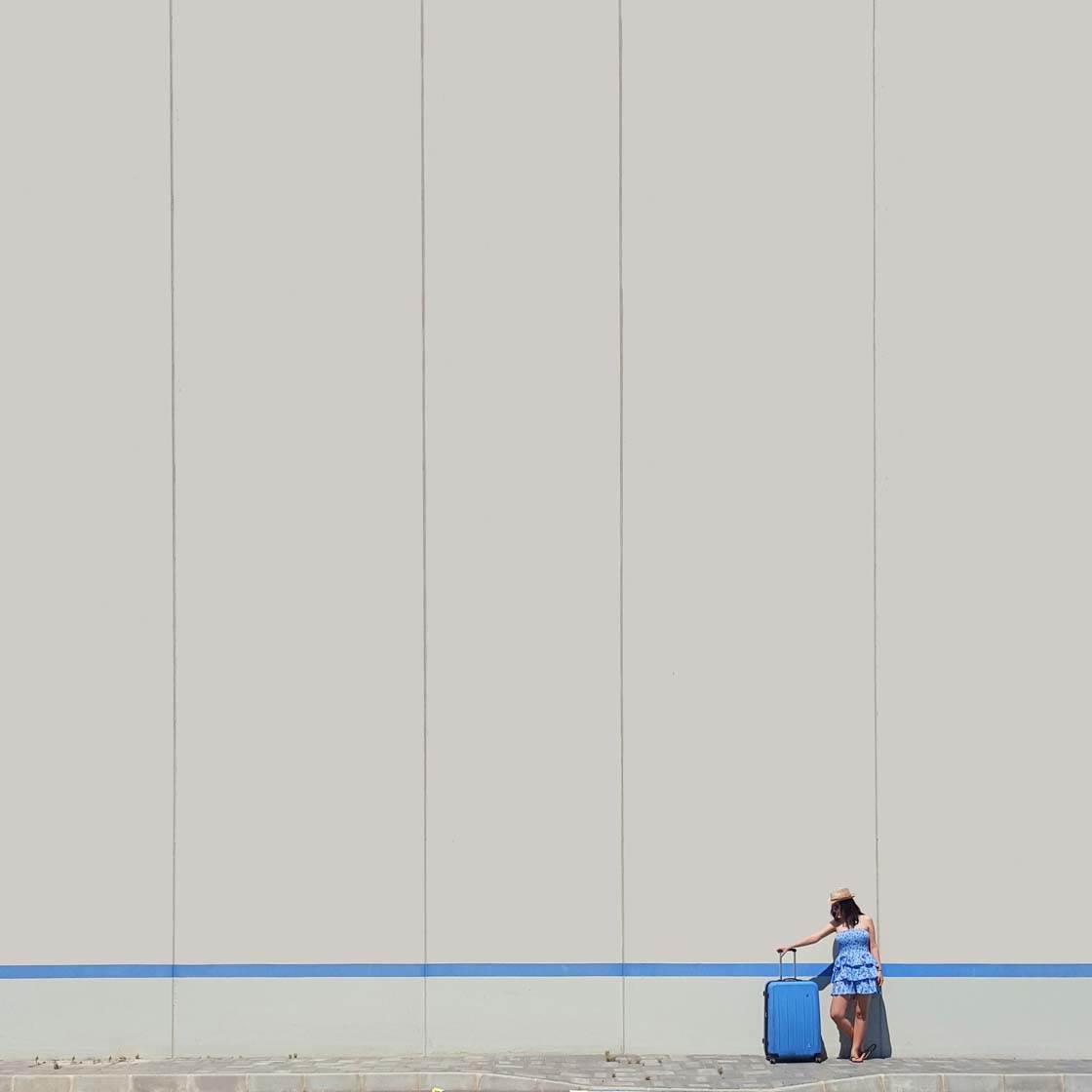 What kind of subjects work well for minimalist photography?
I've never studied architecture, however, I'm absolutely fascinated with buildings, bridges, walls, facades and everything that's related with architecture. I think that architecture is the perfect complement to minimal photography.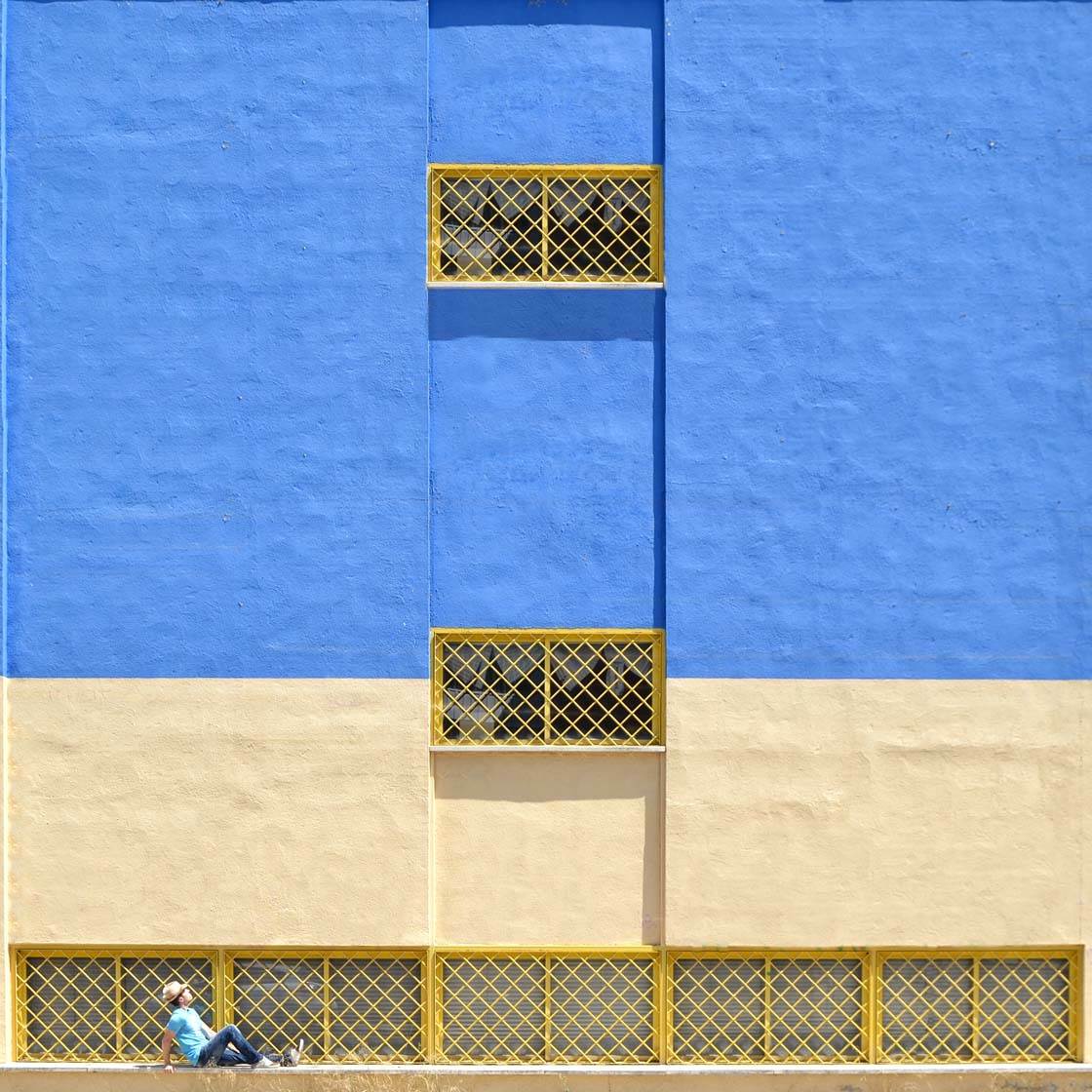 What are your top tips for capturing amazing iPhone photos of buildings and architecture? 
People always think of architecture as simple buildings, however you need to change the way you think. Try to see these buildings with another mentality – as pieces of art.
I invite people to take photos of architecture from different angles and try to play with the geometry of buildings. Use the lines and other elements of the building to help you compose your shot.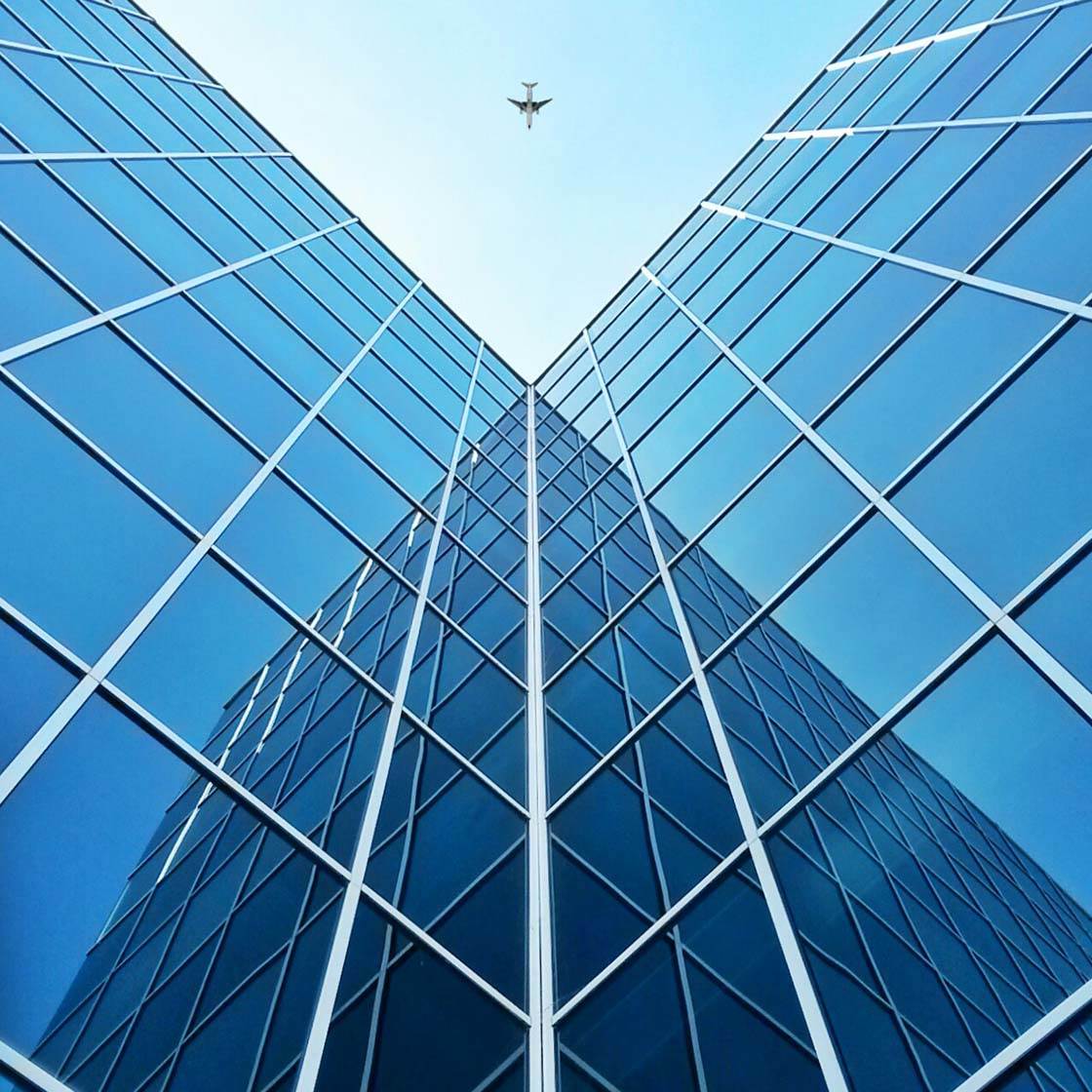 You usually include a person in your photos. Why is it so important to include a human element in your compositions?
It's important because it adds a focal point and helps tell a more interesting story. When I first started taking photos of architecture, I always included strangers in my pictures. But now, I enjoy taking pictures of my friends or family.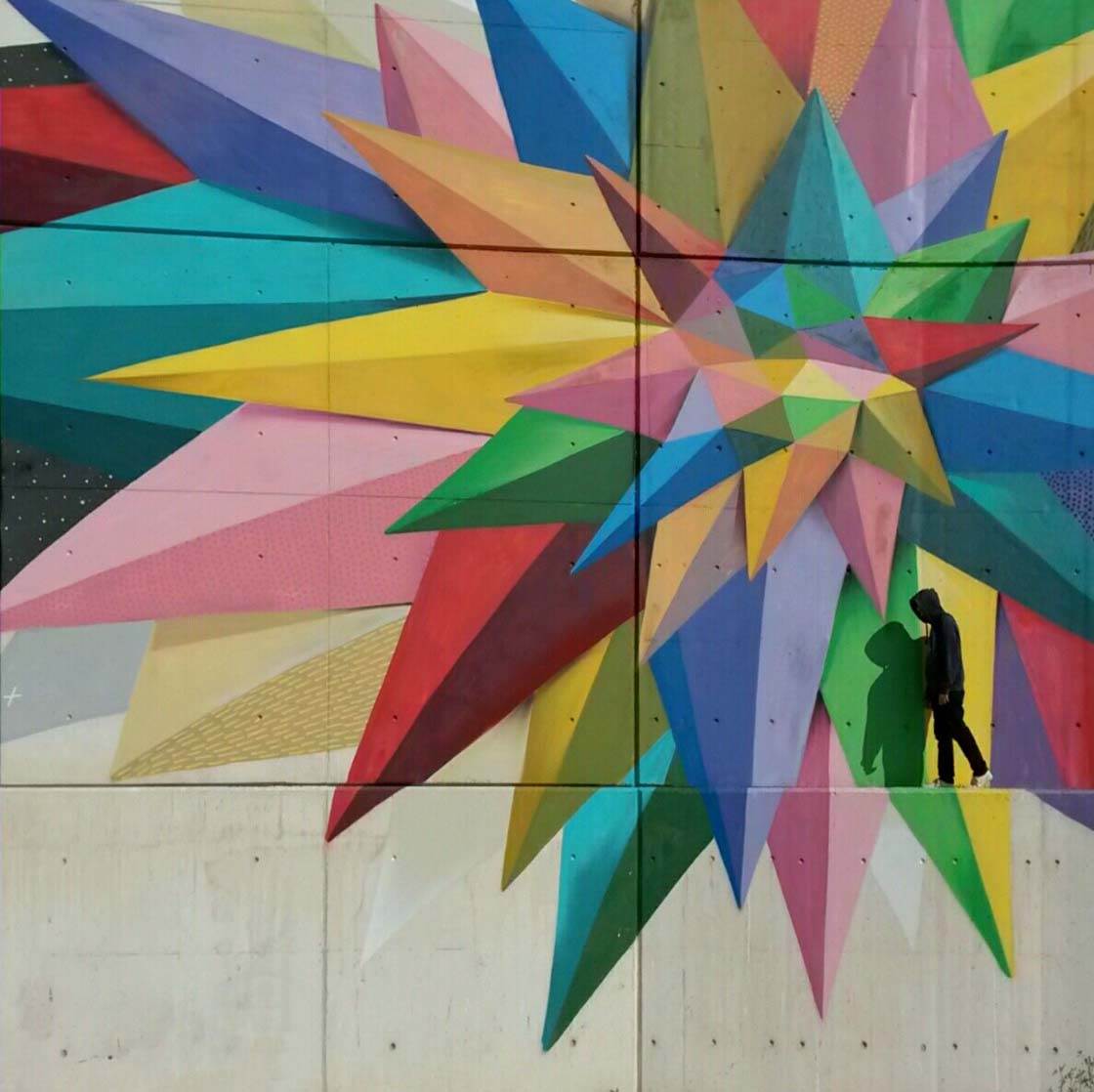 I'm a bit obsessed with walls. I really love to make portraits of my wife or friends in front of walls. Sometimes, I take my car and go out of my city in search of different walls. It's a fun way to explore my city and its surroundings.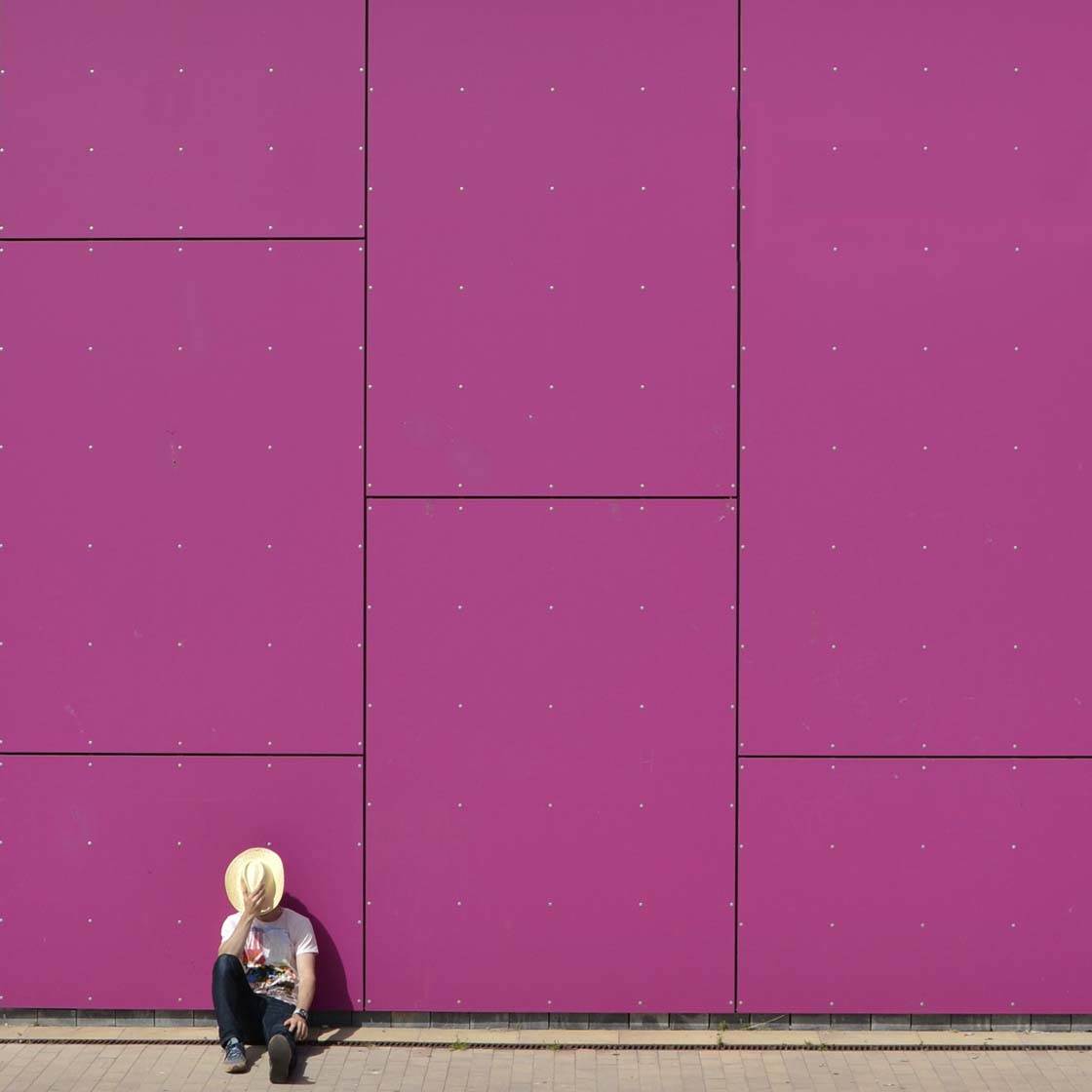 You've traveled all over the world, so you must know a lot of great locations. Do you have a favorite place that you like to photograph?
Yes, I've traveled all over the world. Last year, I spent two weeks in China with my wife and I really enjoyed this amazing country. Shanghai is one of my favorite cities to take photos – its buildings are so impressive.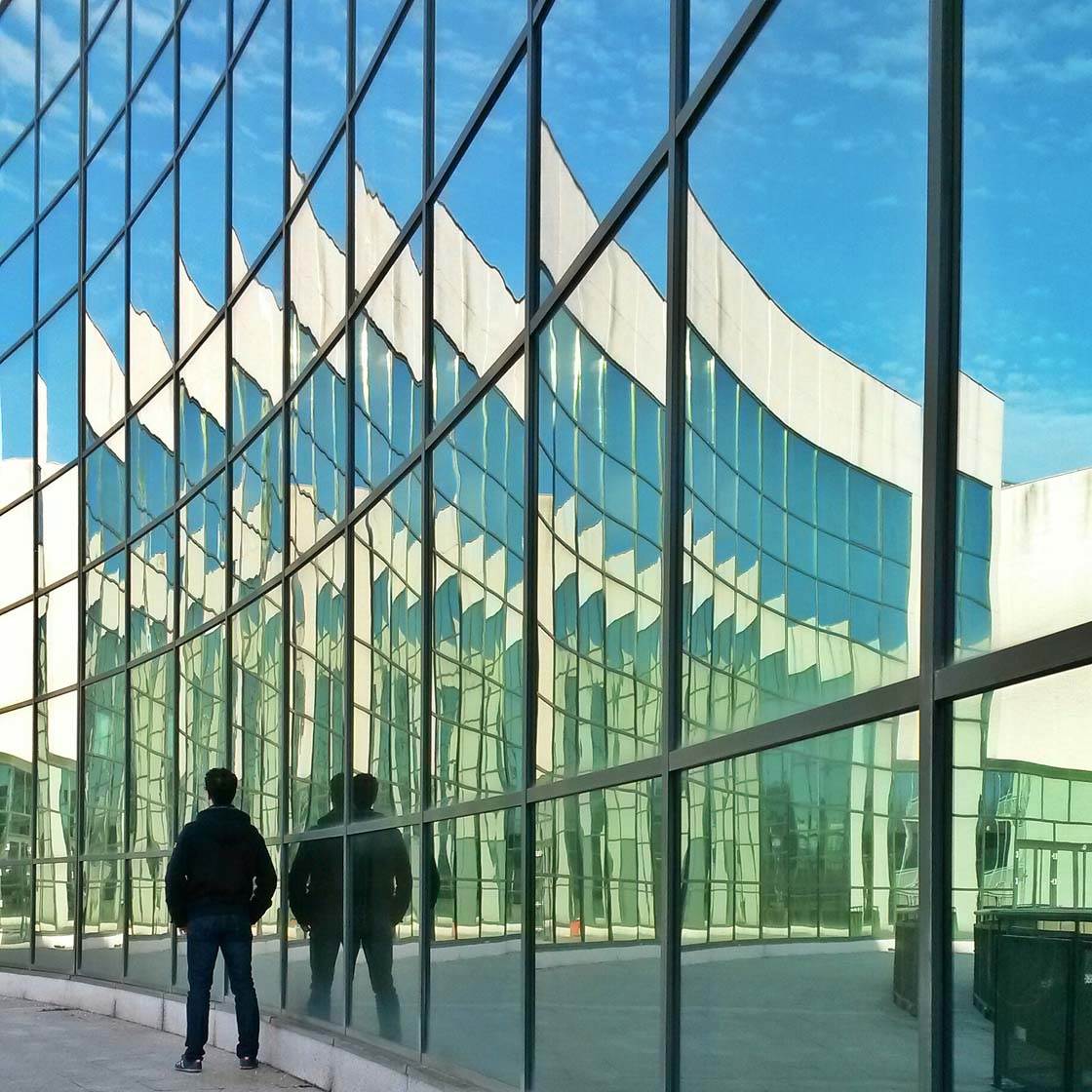 I'm going to San Francisco, Las Vegas and Los Angeles in September, and I'm really looking forward to seeing these wonderful cities too.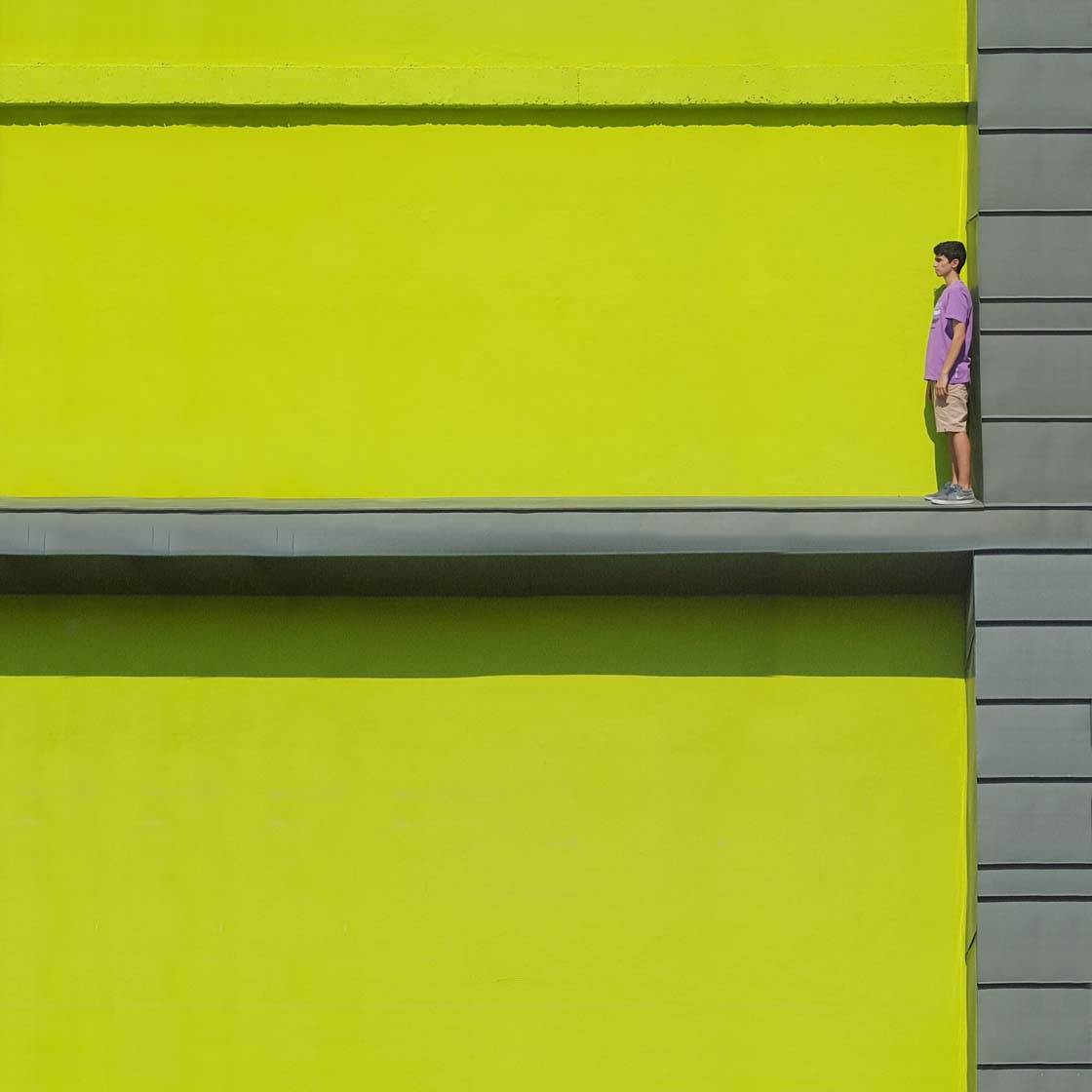 Let's talk about photo apps. Are there any apps that you use for taking photos besides the native Camera app?
I only use the native Camera app. I don't need anything else because the quality of the iPhone lens is enough.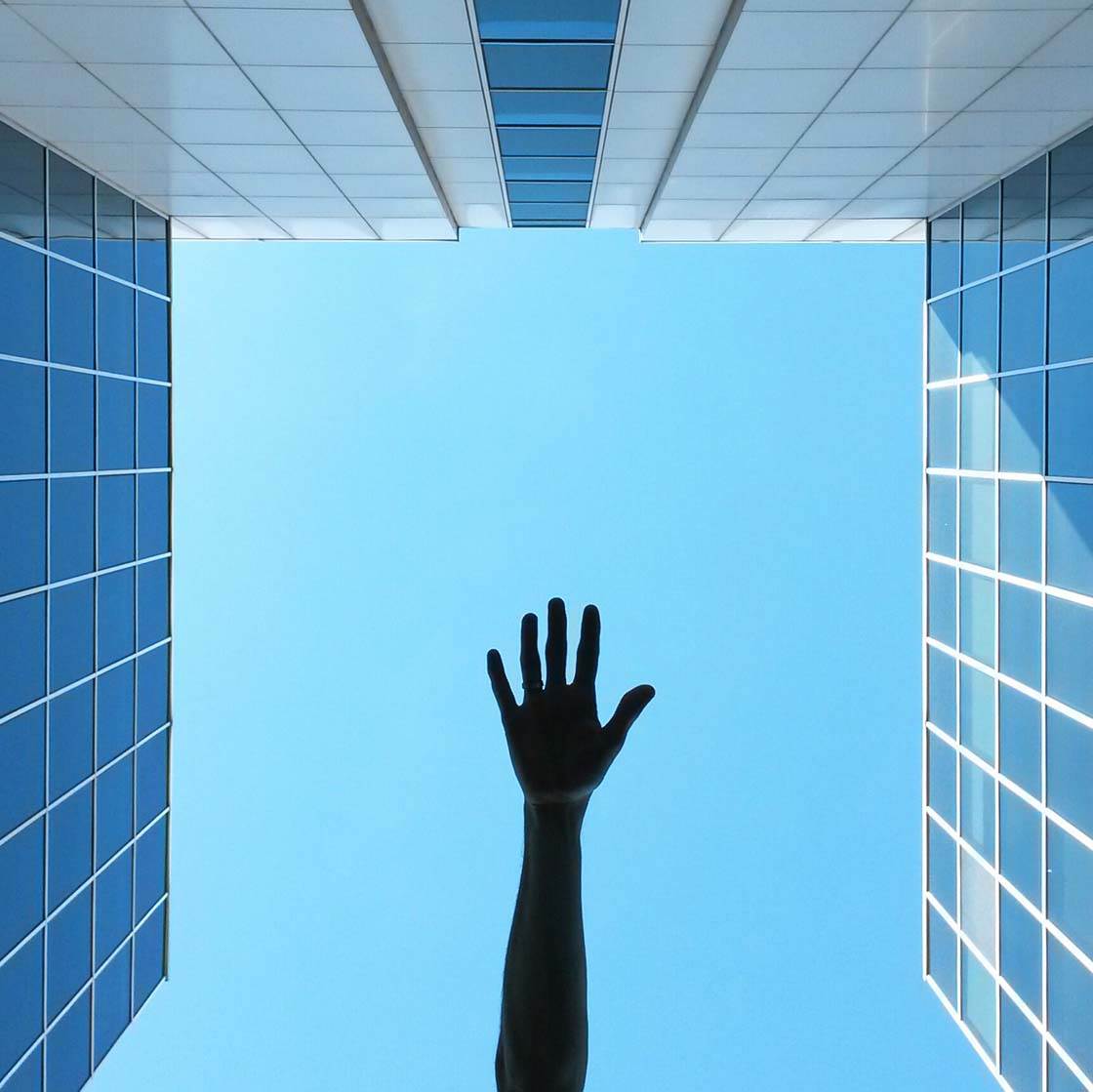 What are your favorite apps for post-processing?
Post-processing is one of my favorite parts of photography. I spend a lot of time editing my pictures and this relaxes me.
I have a lot of apps in my phone, but my top three are Snapseed, VSCO Cam and SKRWT.
Sometimes, when I need to remove an object that I don't like in my picture, I use TouchRetouch.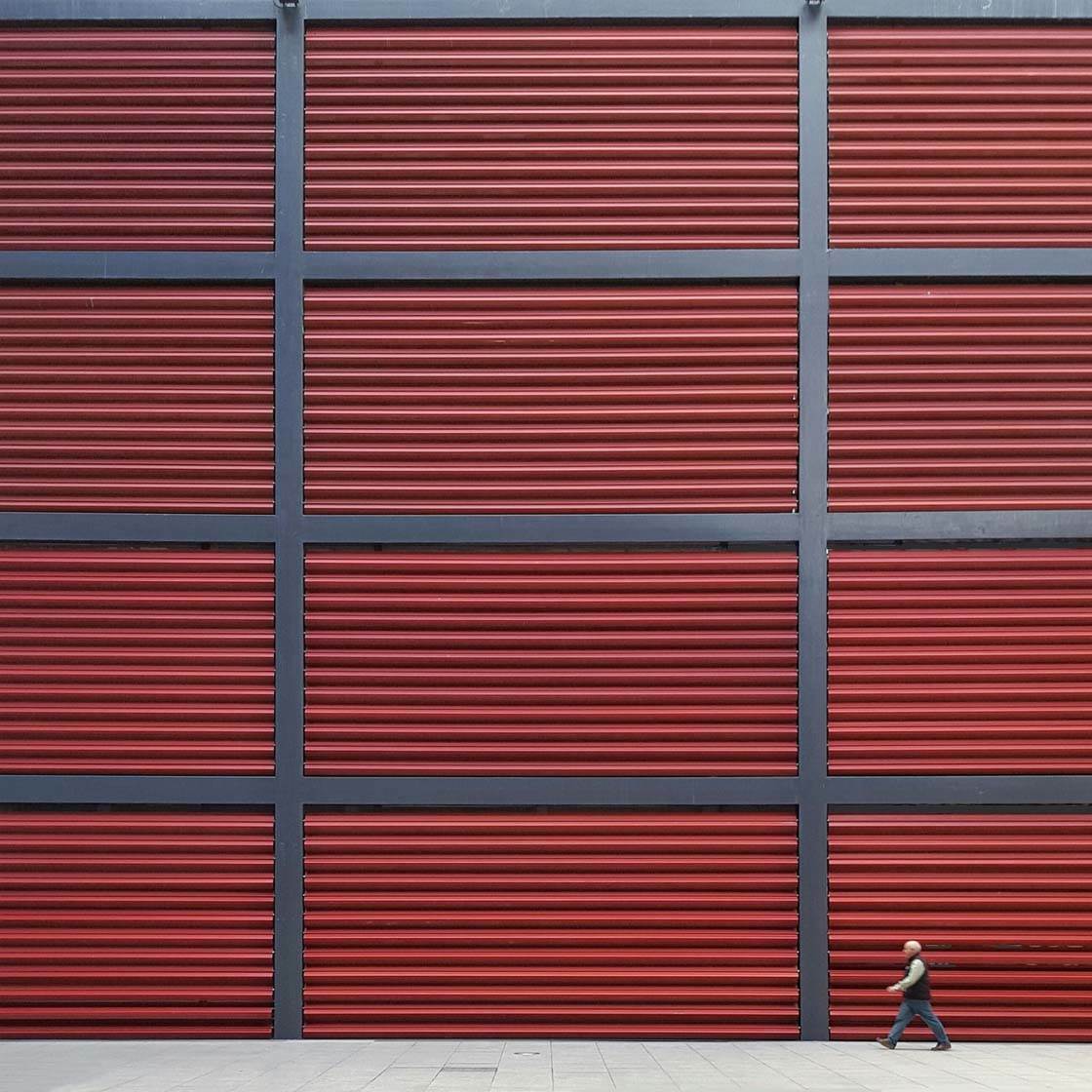 Do you use any iPhone photography accessories?
I take a lot of pictures with myself as the subject, so I usually use an iPhone tripod. Apart from that, I don't use any accessories. I just pull my iPhone out of my pocket and shoot.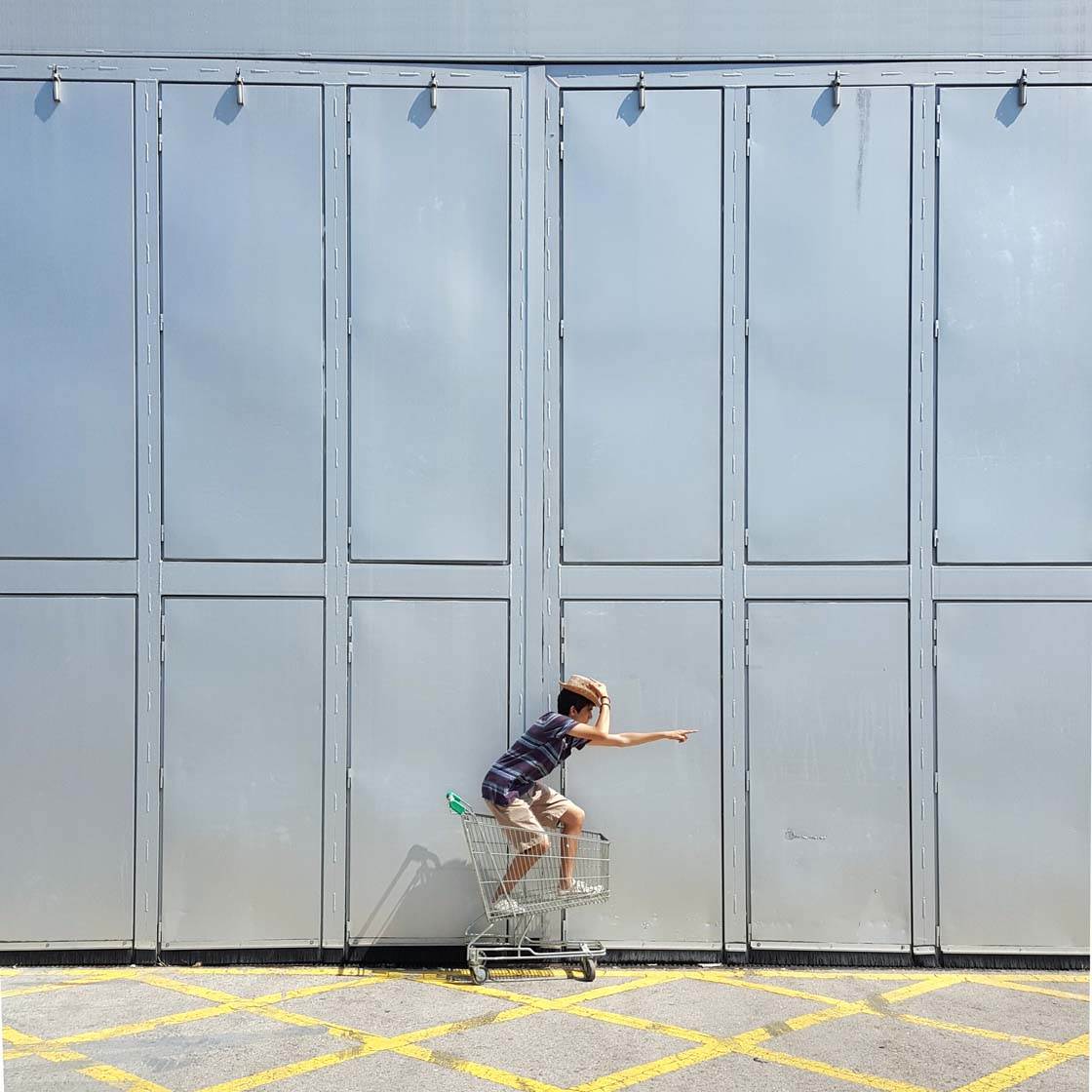 Can you briefly explain the story and editing process behind your three favorite iPhone photos?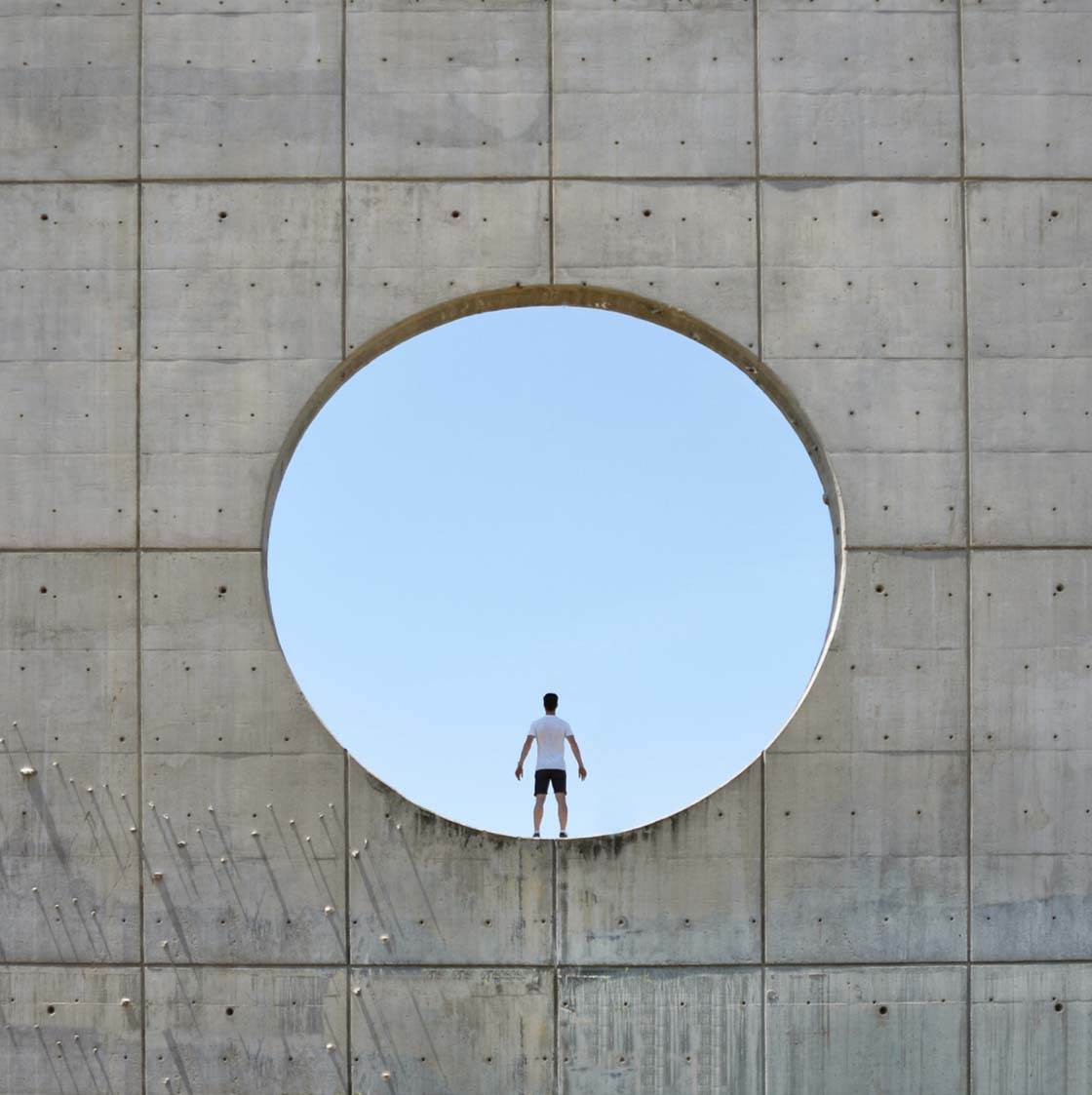 This picture was taken during a mini trip with my friend Sergio Castañera (@_casta_). We drove to a big park near Madrid and spent all morning shooting at this structure which is basically a big hole in the middle of a concrete wall.
The man just in the middle of the image is me. My friend took the shot with my iPhone and this was the result. The only editing I did was to crop it into square format, and adjust the levels of contrast and saturation using the Snapseed editing tools.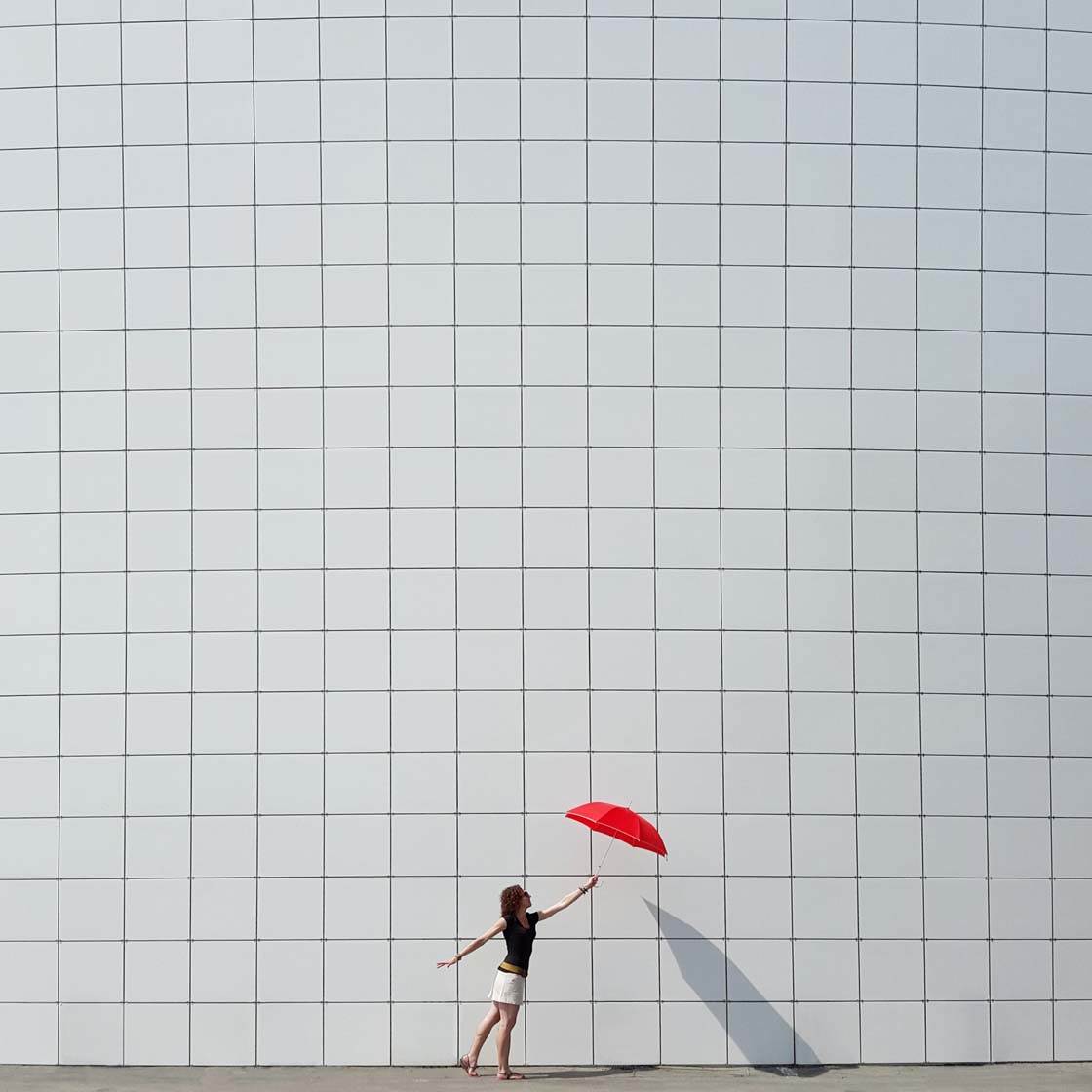 I have a special affection for this picture because it was the first time that my sister appeared in one of my photos. It was taken near my home, in a big city called Alcorcón.
I'd noticed this wall a long time ago, and I asked my sister to pose for me with a red umbrella to create this minimalist picture. The photo was edited with SKRWT and Snapseed.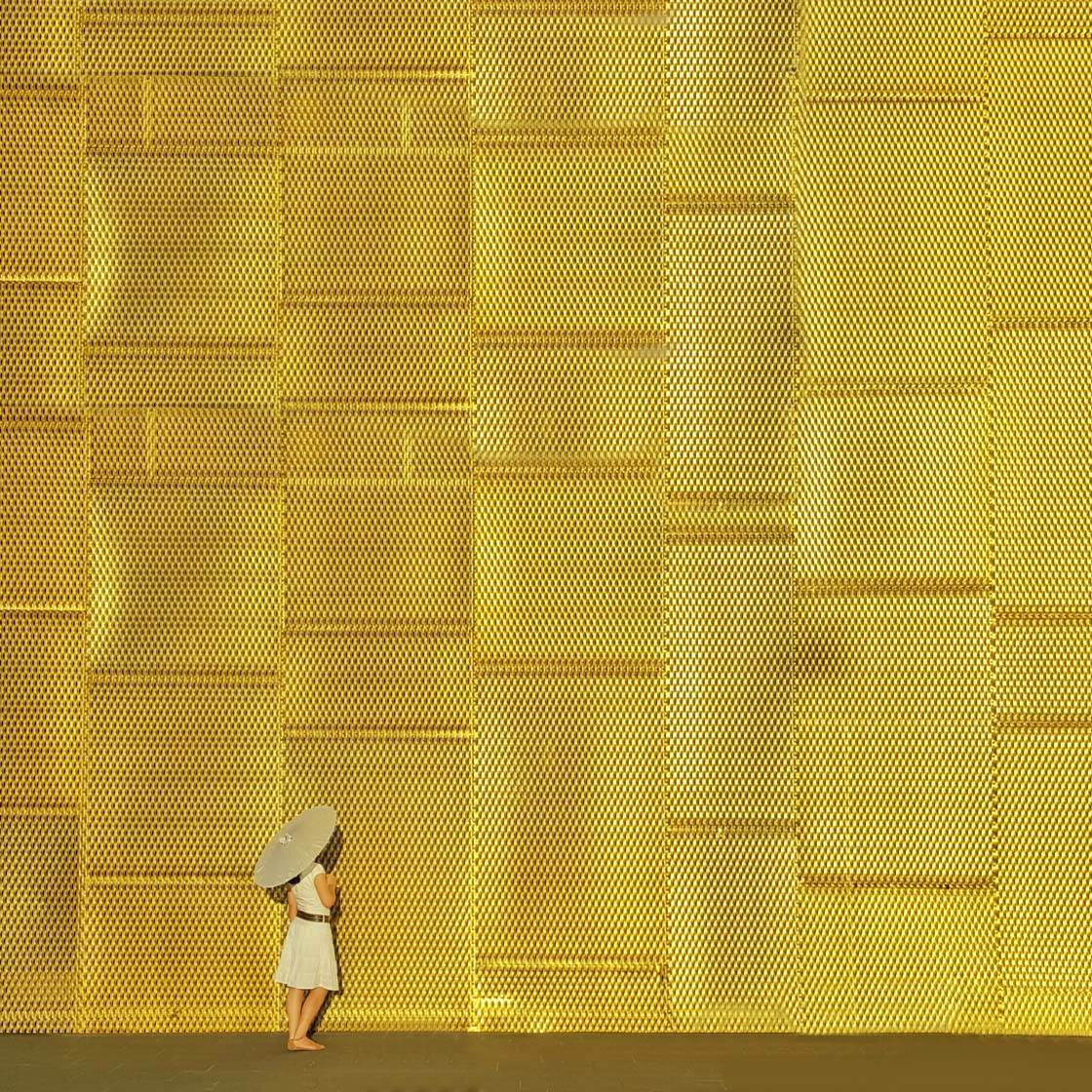 It's difficult to select only three photos, but I've chosen this one because I really love the wall, and the person that appears in the photograph is my wife.
The photo was taken in my home city of Fuenlabrada, near Madrid. I saw this wall during a car trip and one day I asked my wife to go there with me so I could take a picture.
I love the pose with a Chinese umbrella in her hands. And the light at this moment was amazing, making the wall look like gold. I only used SKRWT to straighten the lines and Snapseed for the final touch.
You have a large and loyal following on Instagram. How important is this online community to you, and what effect has it had on your iPhone photography?
I would never have started taking photos with an iPhone without the existence of Instagram. Thanks to this app I've learned a lot about composition. Every day I take a look to my timeline and learn a little bit more from the amazing photos that I see.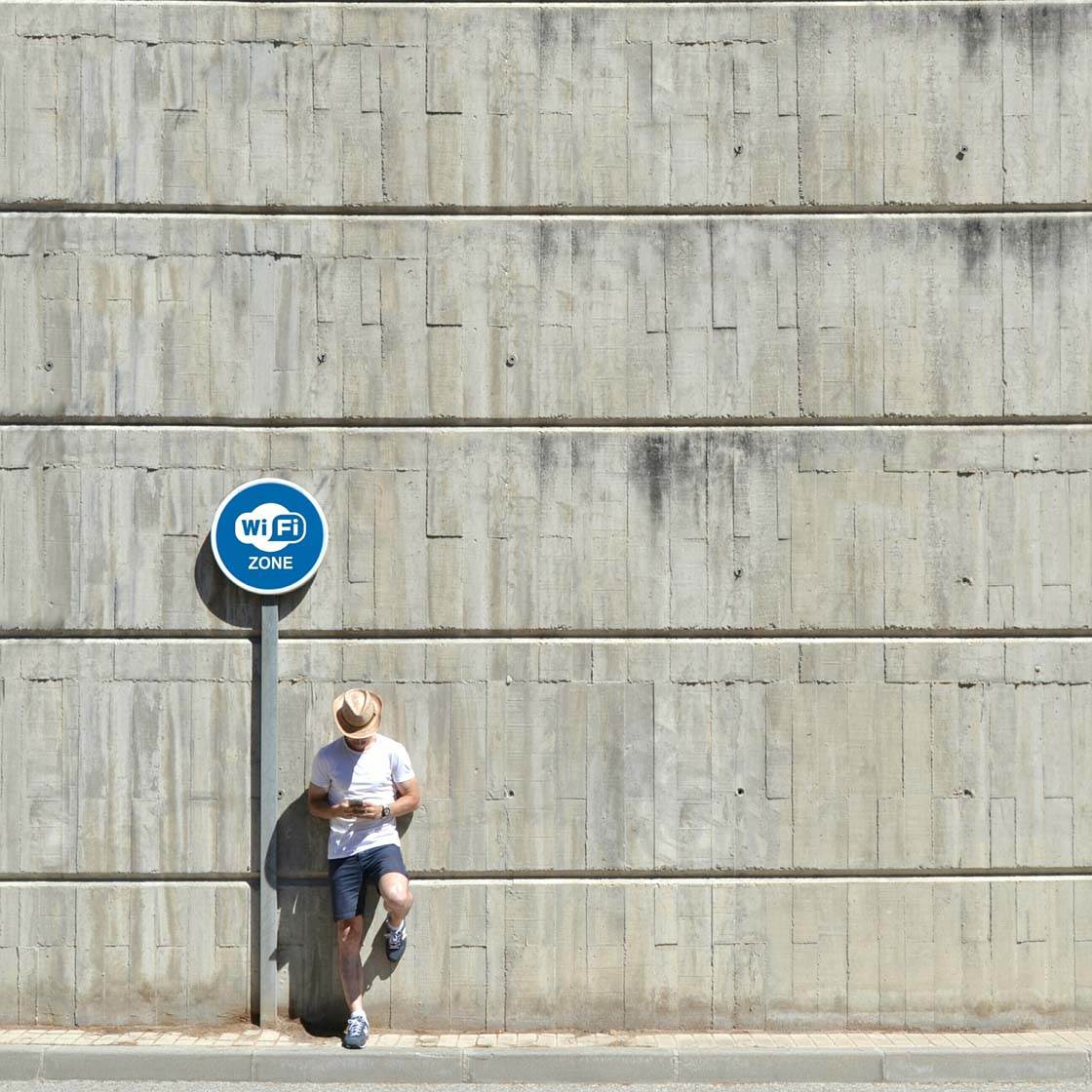 What tips do you have for beginner iPhone photographers who want to start taking more creative photos with their iPhone?
Three rules: First of all, it's very important to look at a lot of pictures everyday. It's necessary to train your photographic eye.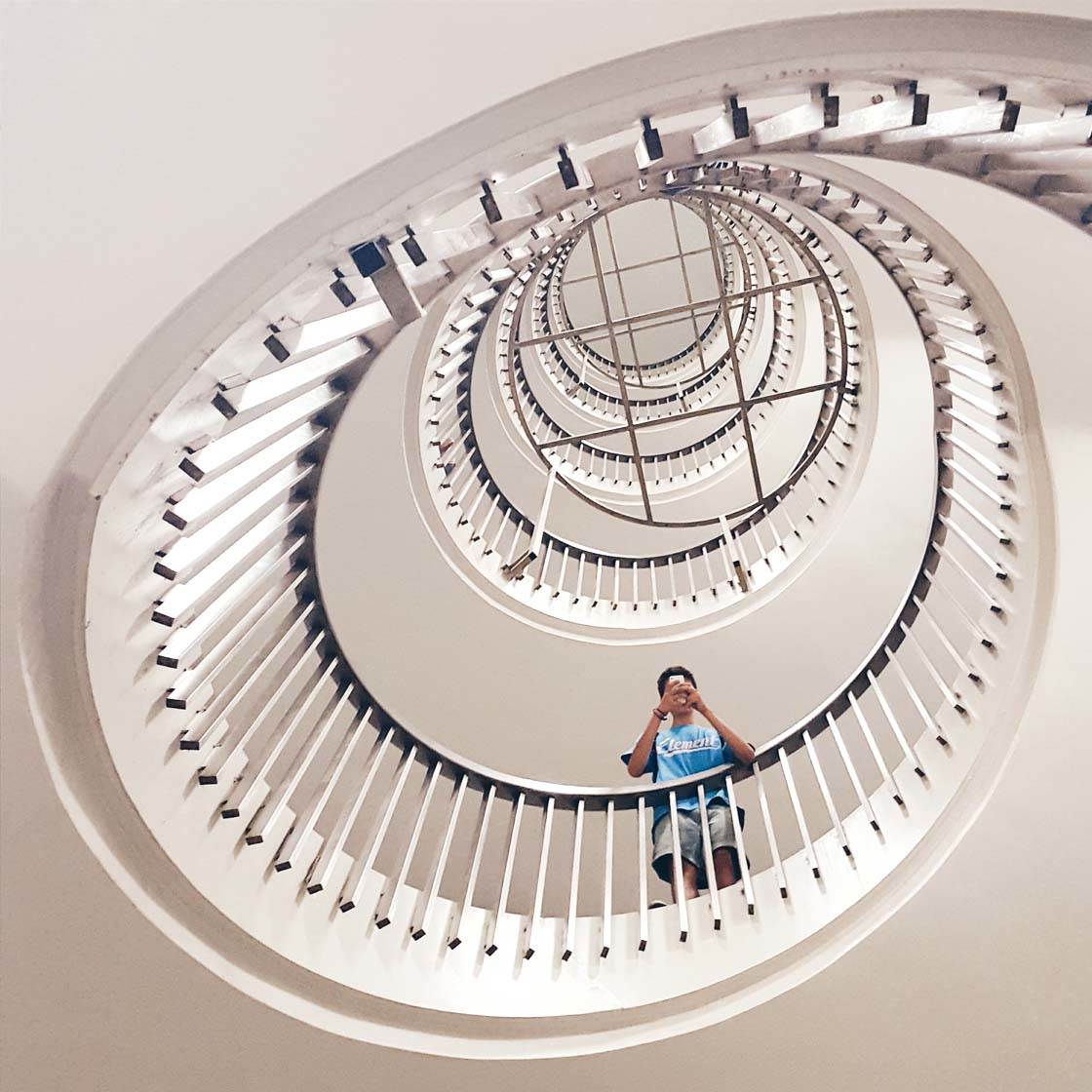 Secondly, photography is the best way to explore your city – so grab your iPhone and go outside. And the last rule, which I think is the most important – always do what you really like.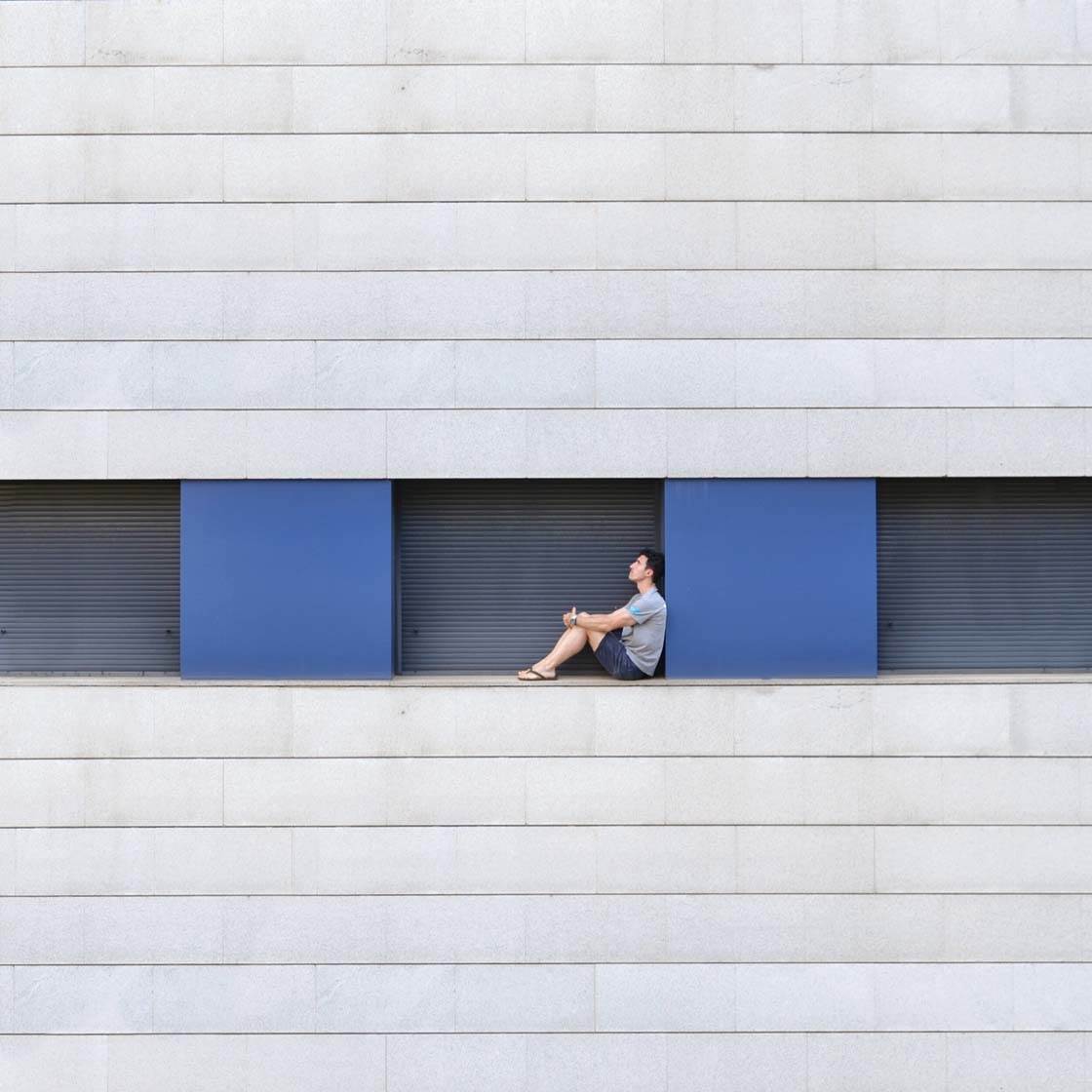 Which iPhone photographers do you admire the most?
I don't know if they all use an iPhone, but I admire the work of my Spanish mate Sergio Castañera (@_casta_). Other Spanish photographers that I like are Daniel Rueda (@drcuerda) and Ernesto (@v14zco).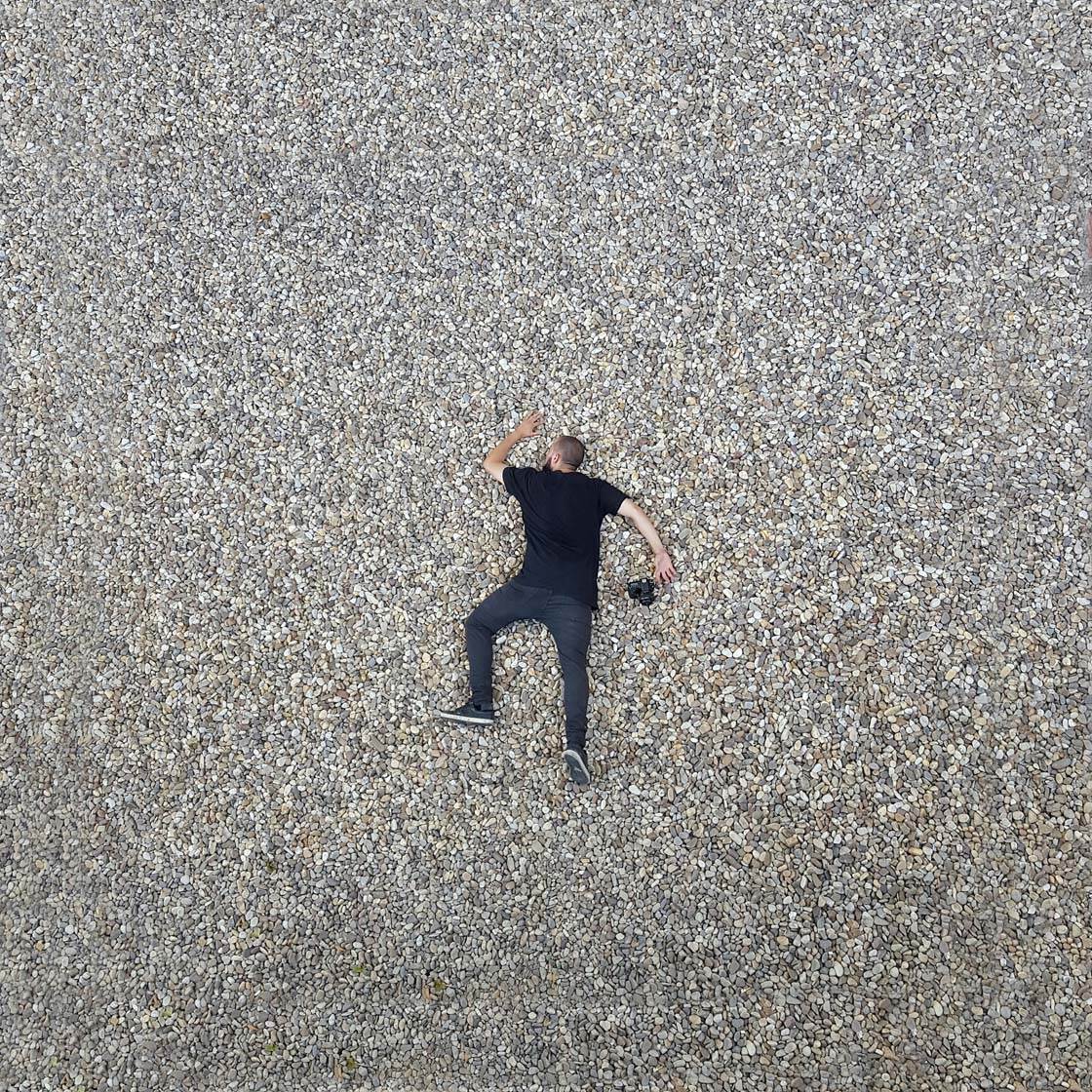 I get inspiration from Instagramers all over the world. I'm in love with the iPhone photography of Dmitry Morugov (@dimikangaroo) from Russia and Ahady Rezan (@huxsterized) from Malaysia (check out our interview with Ahady Rezan).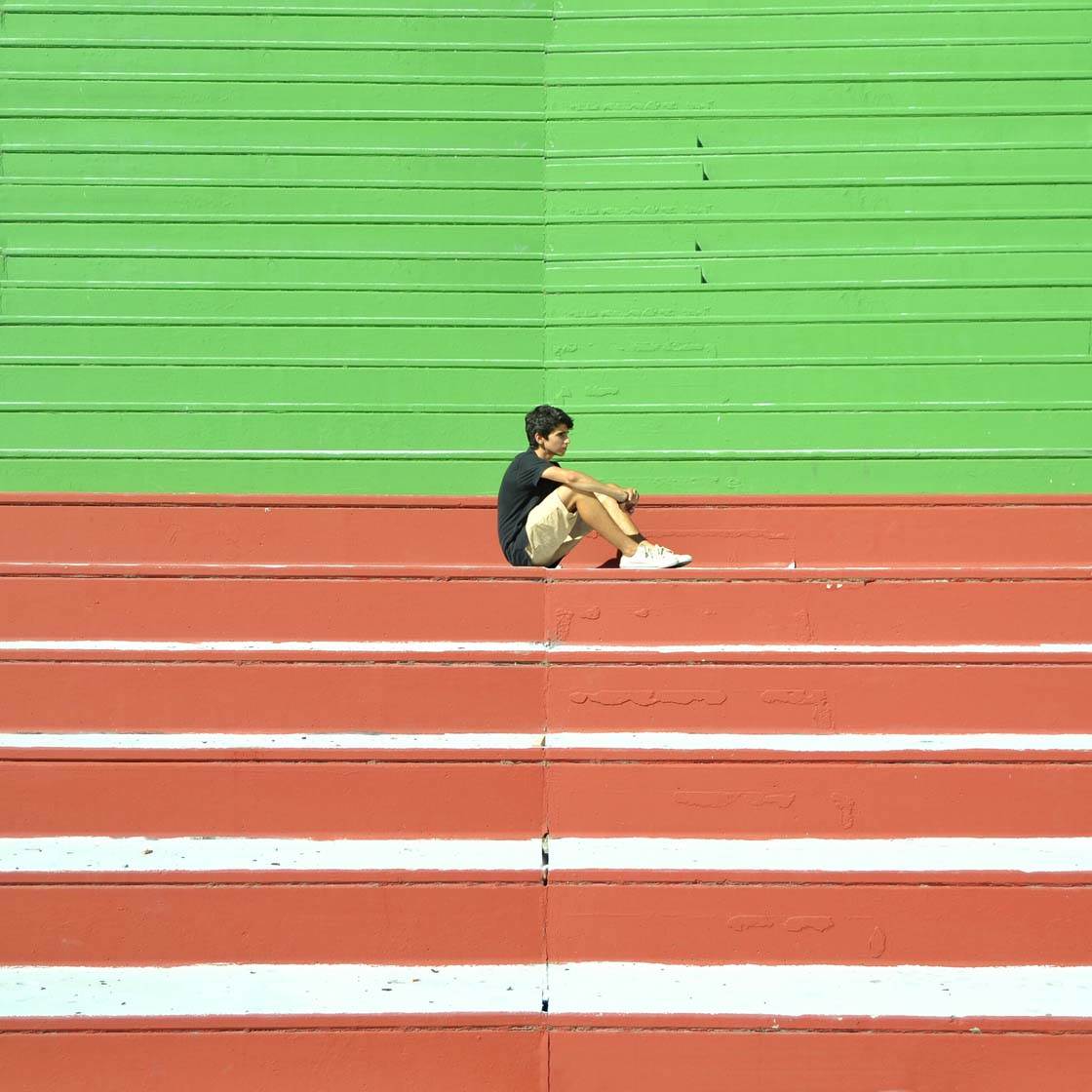 I also admire the work of Oscar Roguez (@oscar_ro) from Mexico and Costas Spathis (@spathumpa) from Greece.
If you take a look at my Instagram account, you can find many other amazing artists that I follow.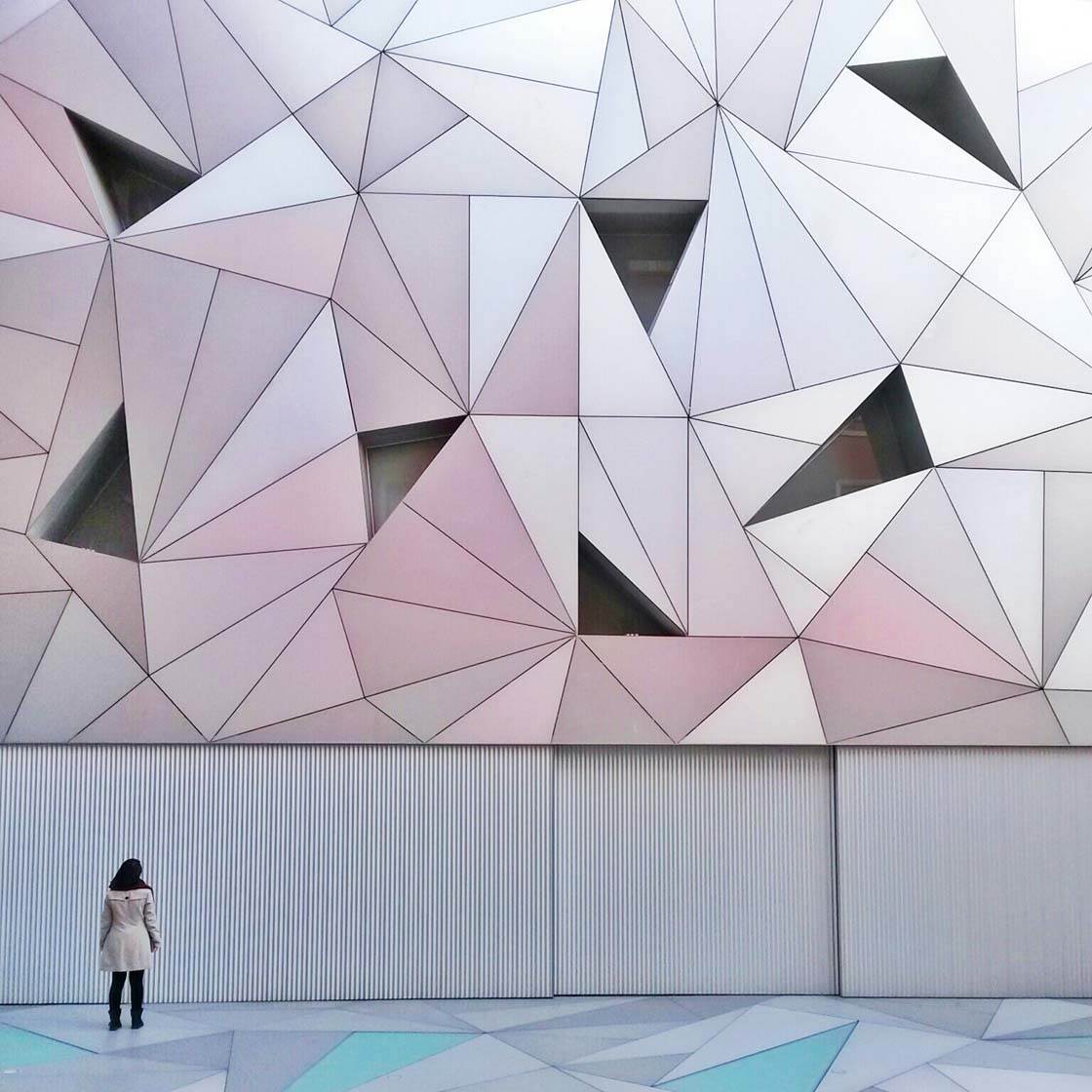 Where can we see your iPhone photography?
You can see my work on Instagram @rincondtv and also on my Facebook Fan Page.