Do you struggle to take good portrait photos of people with your iPhone? There's a lot to think about with portrait photography including subject, location, light, focus and composition. But with a few simple techniques you'll soon be able to capture the true personality of your subject in the most flattering light. In this short article you'll discover eight quick and easy tips for taking incredible portrait photos with your iPhone.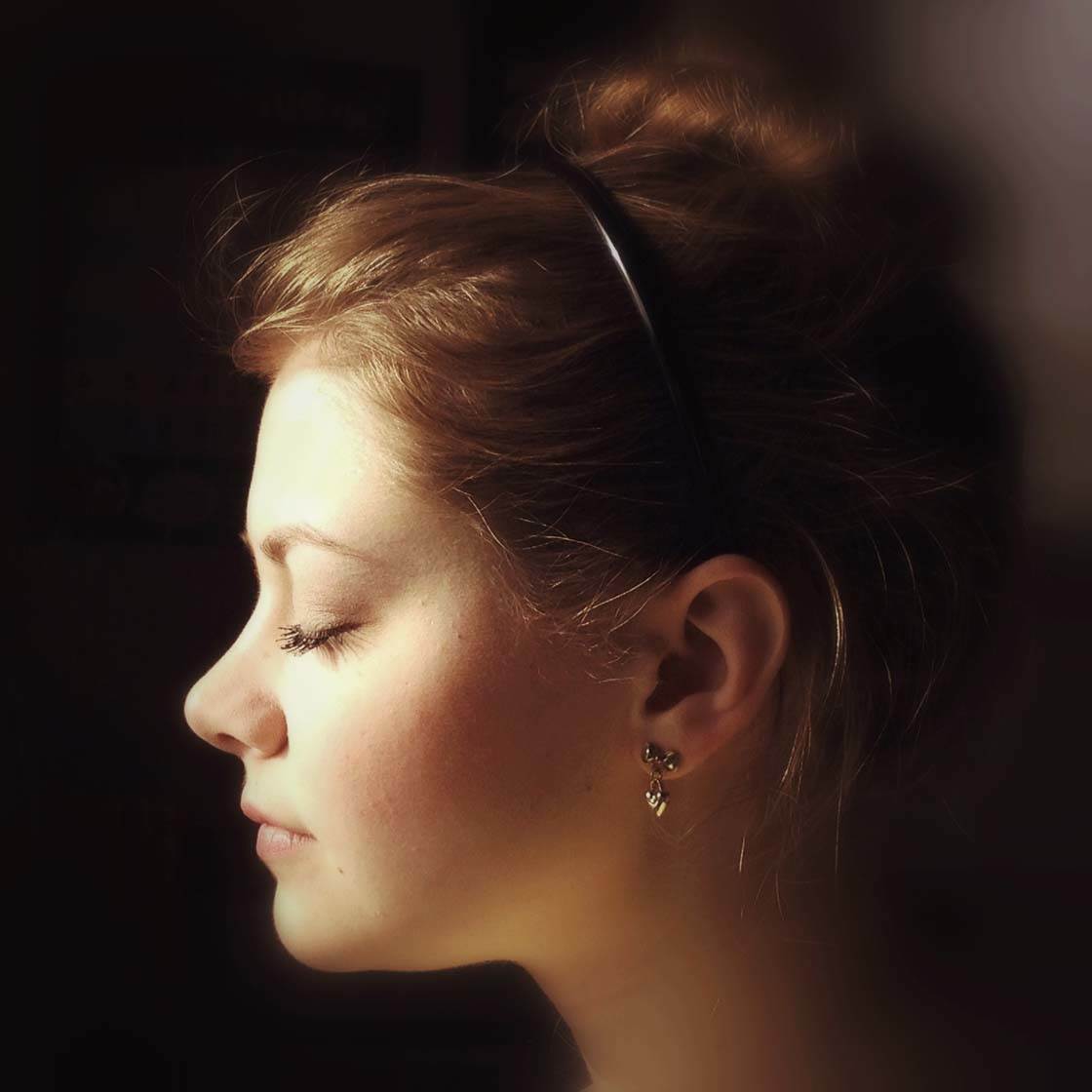 Photo by Karyn Teno
1. Make your subject feel at ease so that you capture their true personality, allowing you to tell a better story and evoke emotion and feeling in the viewer.
2. Avoid strong sunlight that will cast unsightly shadows on your subject's face. The soft light of golden hour or an overcast day is more flattering for portrait photography.
3. For indoor portraits, position your subject near a window to illuminate them with natural light.
4. Find an interesting setting for your photo shoot, but keep the background simple so that your subject doesn't get lost within the scene.
5. For close-up head shots, tap to set focus on the eyes to ensure they're the sharpest part of the image.
6. Pose your subject in interesting ways to create more dynamic shots that convey the person's personality.
7. Use props to add a fun, interesting or beautiful element to your shots.
8. If you don't have a willing subject, try photographing strangers in the street or creating unique self portraits of yourself.
Quick Tips Cheat Sheet
Click the image below to download this handy Quick Tips cheat sheet!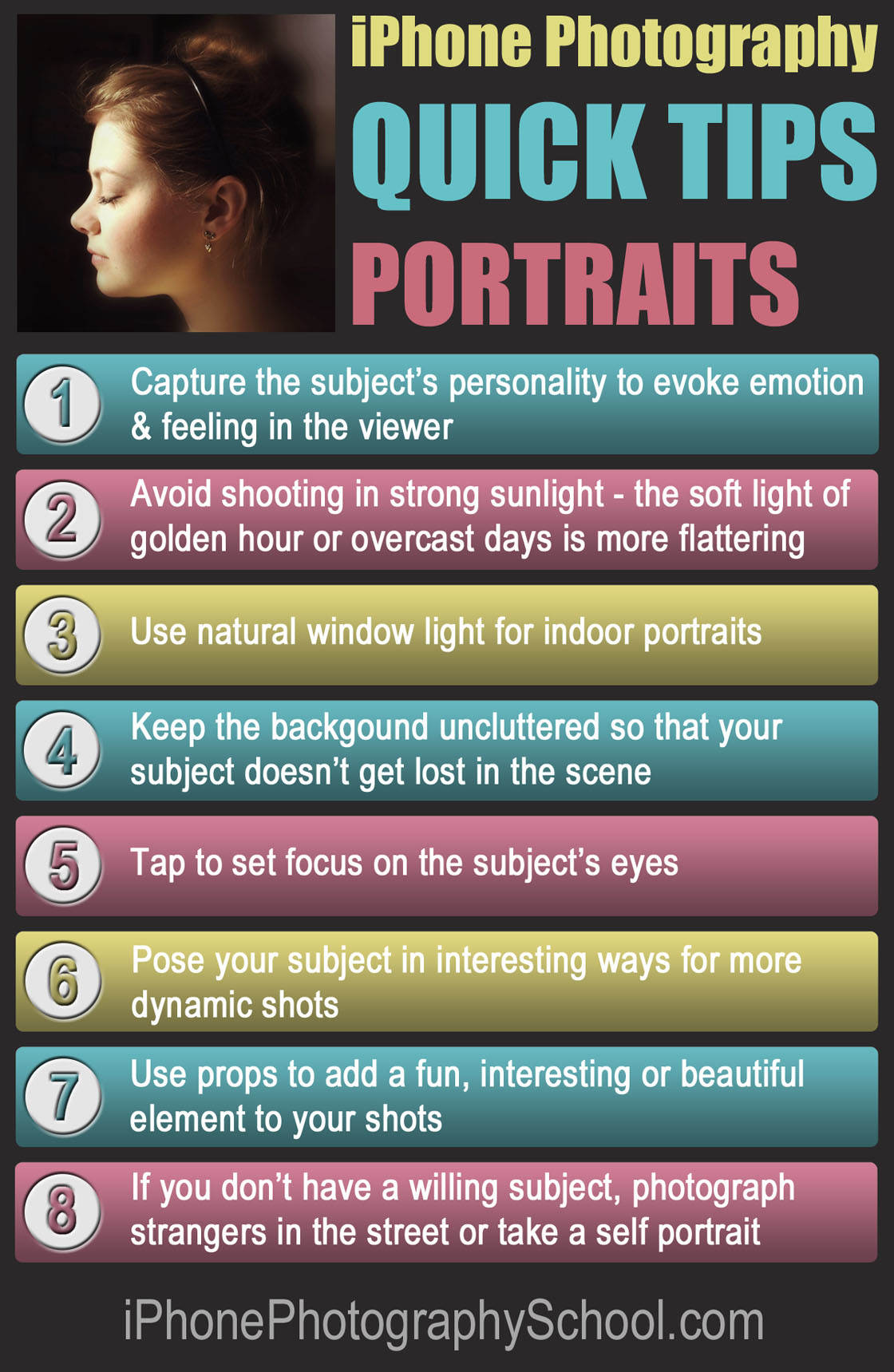 In-Depth Tutorials On Taking iPhone Portrait Photos
To learn more about creating stunning iPhone portrait photos, check out our in-depth tutorials where you'll discover more great shooting and editing techniques, as well as plenty of inspirational photos of people!

How To Take Wonderful Portrait Photos With Your iPhone by Karyn Teno
10 Tips For Taking Better Portraits With Your iPhone by Rob DePaolo
10 Ways To Create Unique Self Portrait iPhone Photos by Kristen Radden
How To Create Incredible Abstract iPhone Portrait Photos by Kristen Radden
How To Create Incredible Double Exposure Silhouette Photos With Your iPhone by Kristen Radden
How To Create Unique Double Exposure iPhone Portraits by David Pasillas