I'm really excited to share this interview with Eric Mueller, an extremely talented photographer who won first prize in the Architecture & Design category of the Mobile Photography Awards 2014. Eric has an excellent eye for light and composition, using his iPhone to take stunning photos of architecture, landscapes and urban scenes. In this interview you'll learn more about Eric and how he takes such wonderful photos with his iPhone.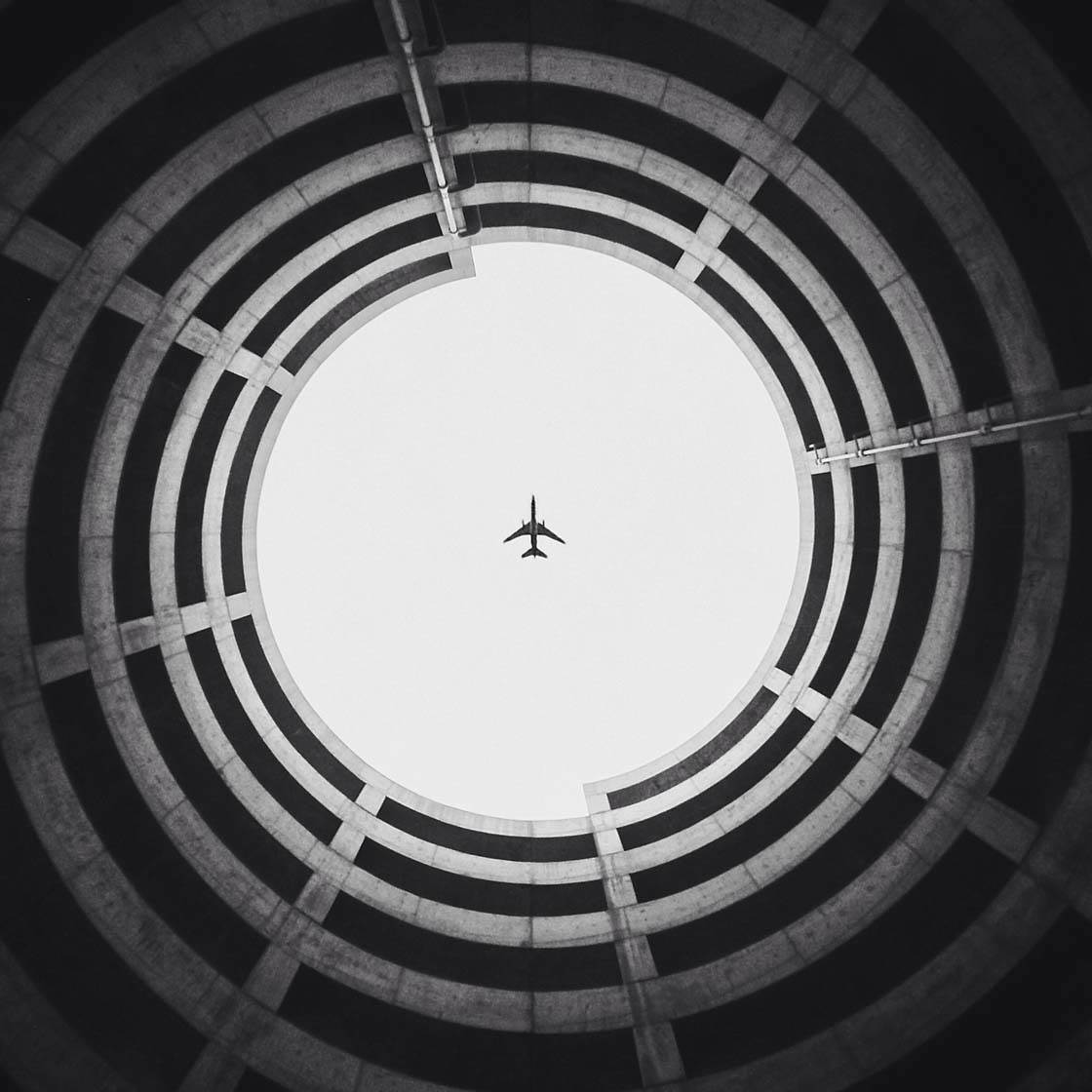 Tell us a little bit about yourself.
I'm a photographer from Minneapolis, Minnesota. I've spent most of my career as a producer for animation, motion graphics and visual effects, working with ad agencies, broadcast and corporate clients. Last fall I quit my job and bought a new camera to devote myself to photography full time.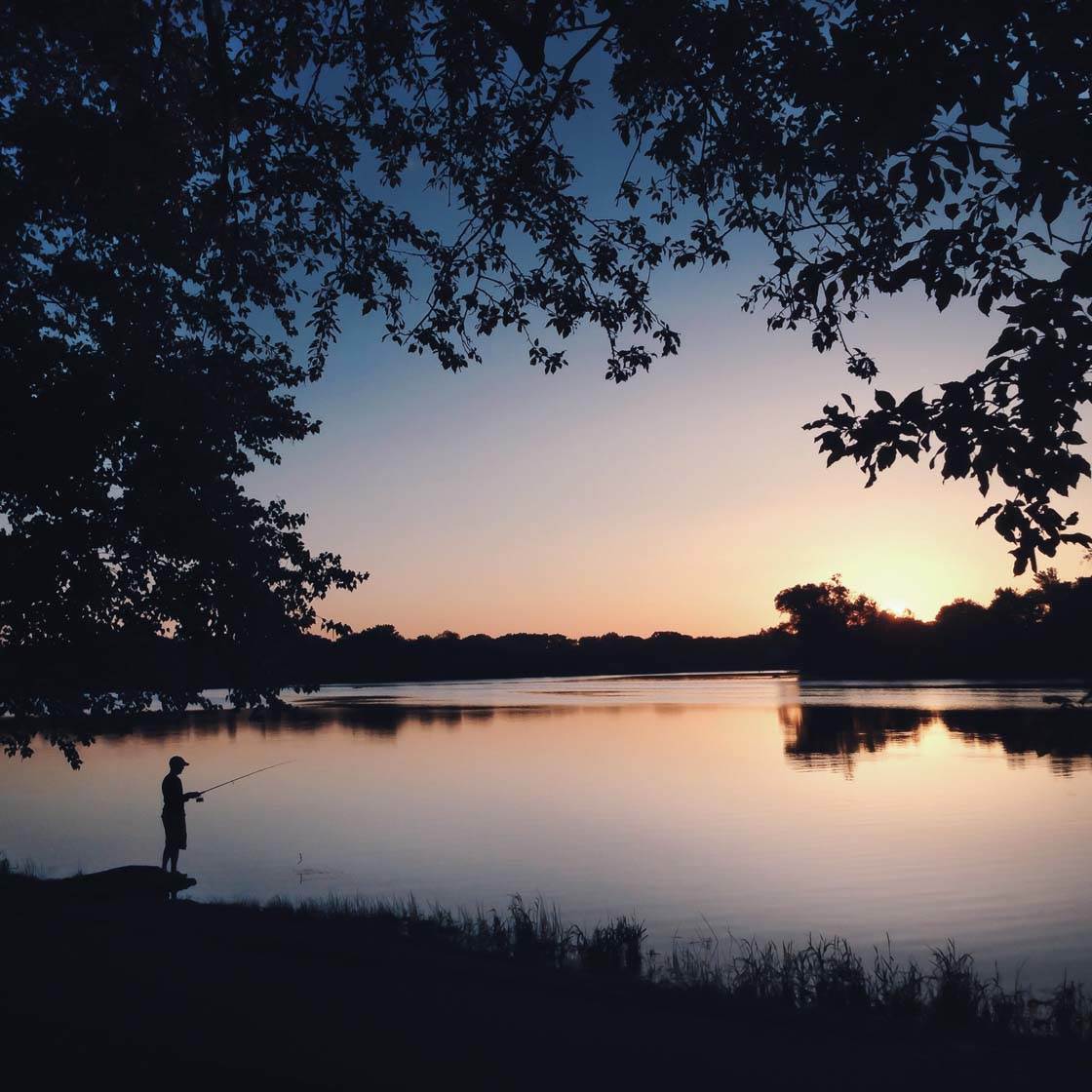 How did your iPhone photography journey begin?
I grew up with photography. My dad was a commercial photographer and teacher, so I spent a lot of time with cameras, film and in darkrooms.
As a producer I was fortunate to work with many talented designers, animators and editors, but I wasn't actually making any of the work myself – I was just corralling all the necessary talent for each project.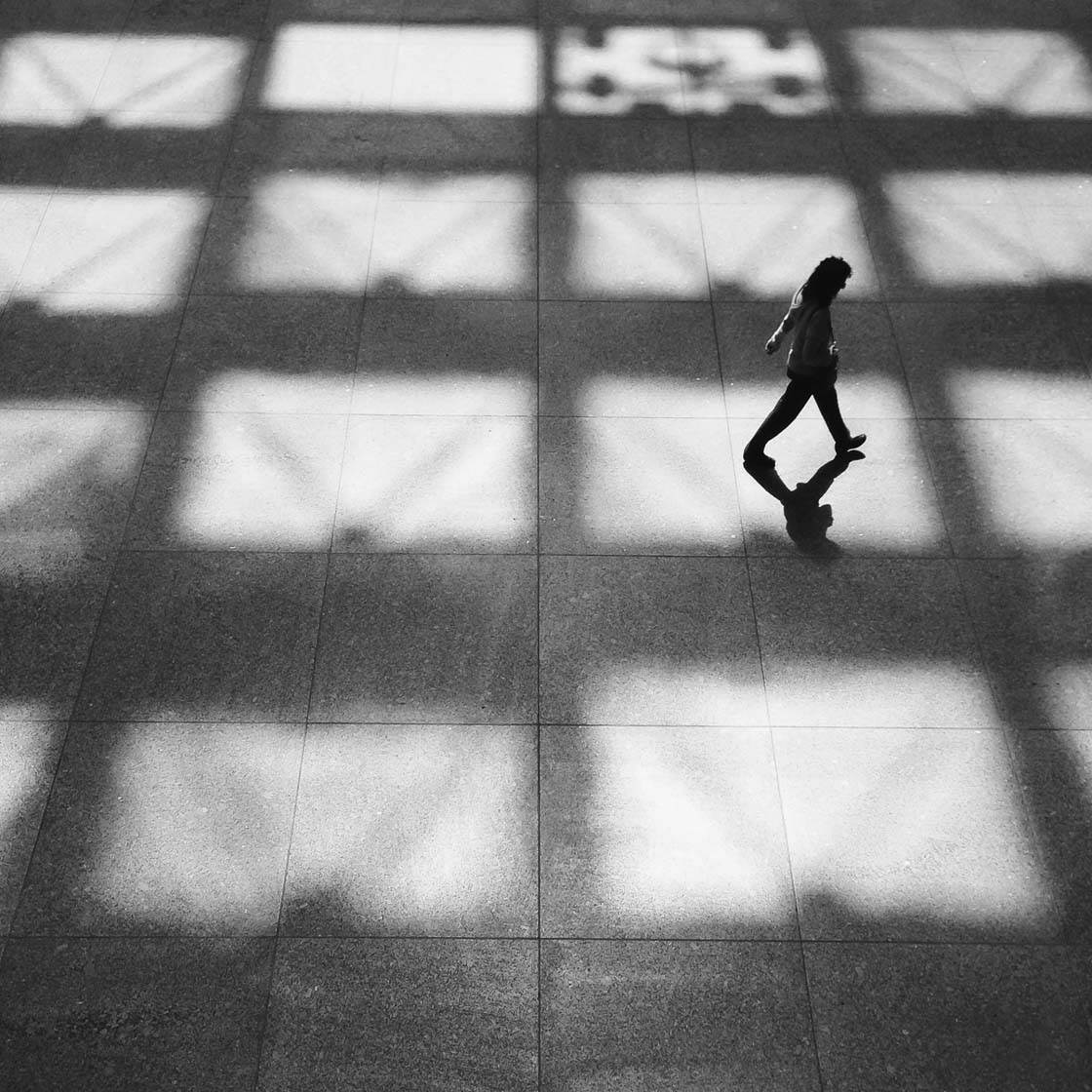 Discovering Instagram in 2012 was so liberating because I could do everything by myself – concept, shoot, edit and share – without needing to depend on others. I can't even describe how freeing that was for me.
What inspires you to take photos with the iPhone?
I love the portability. I've always got it on me, and most of my photos are taken as part of my daily routine.
A lot of my shots are taken when I'm out running. I'll see something and stop to quickly get a few shots. Plus it's so easy and intuitive to use.
Do you have a favorite photography genre or do you like to experiment and try new things?
When I started out on Instagram I focused on buildings and symmetry shots, but nowadays I'll often shoot nature and incorporate a human figure into my pictures. I like how having a  person in your photo can give a sense of scale as well as humanize a scene that might otherwise feel a little cold.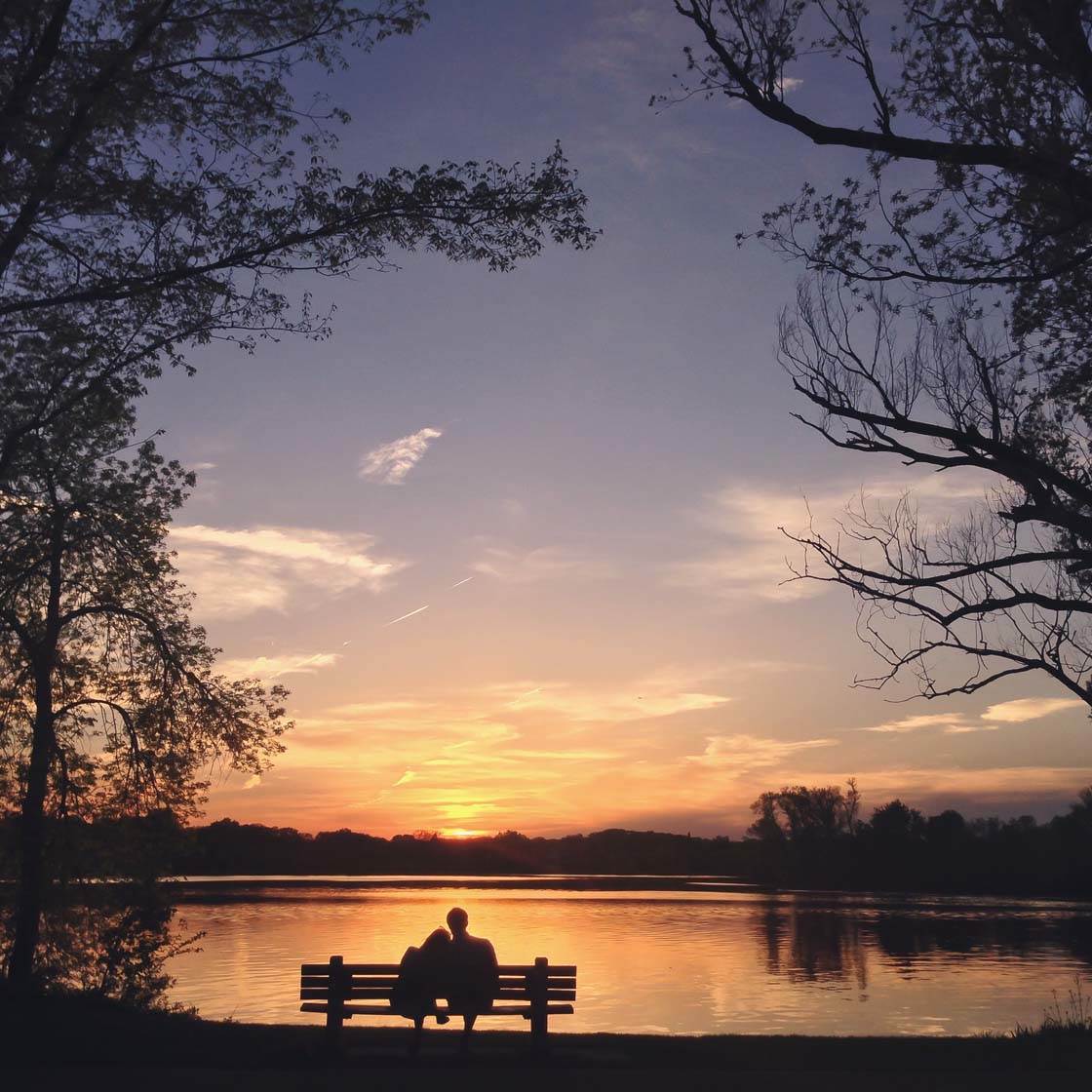 I like to experiment a lot when I'm shooting. It feels like it's such a low risk to take a photo with your iPhone because if it doesn't work out you can just delete it.
I also like to experiment in editing, and co-founded a group on Instagram, @Fantasy_Friday, where people from all over the world edit the same photo. It's so fun to see how each person interprets the original image and brings their own style to it.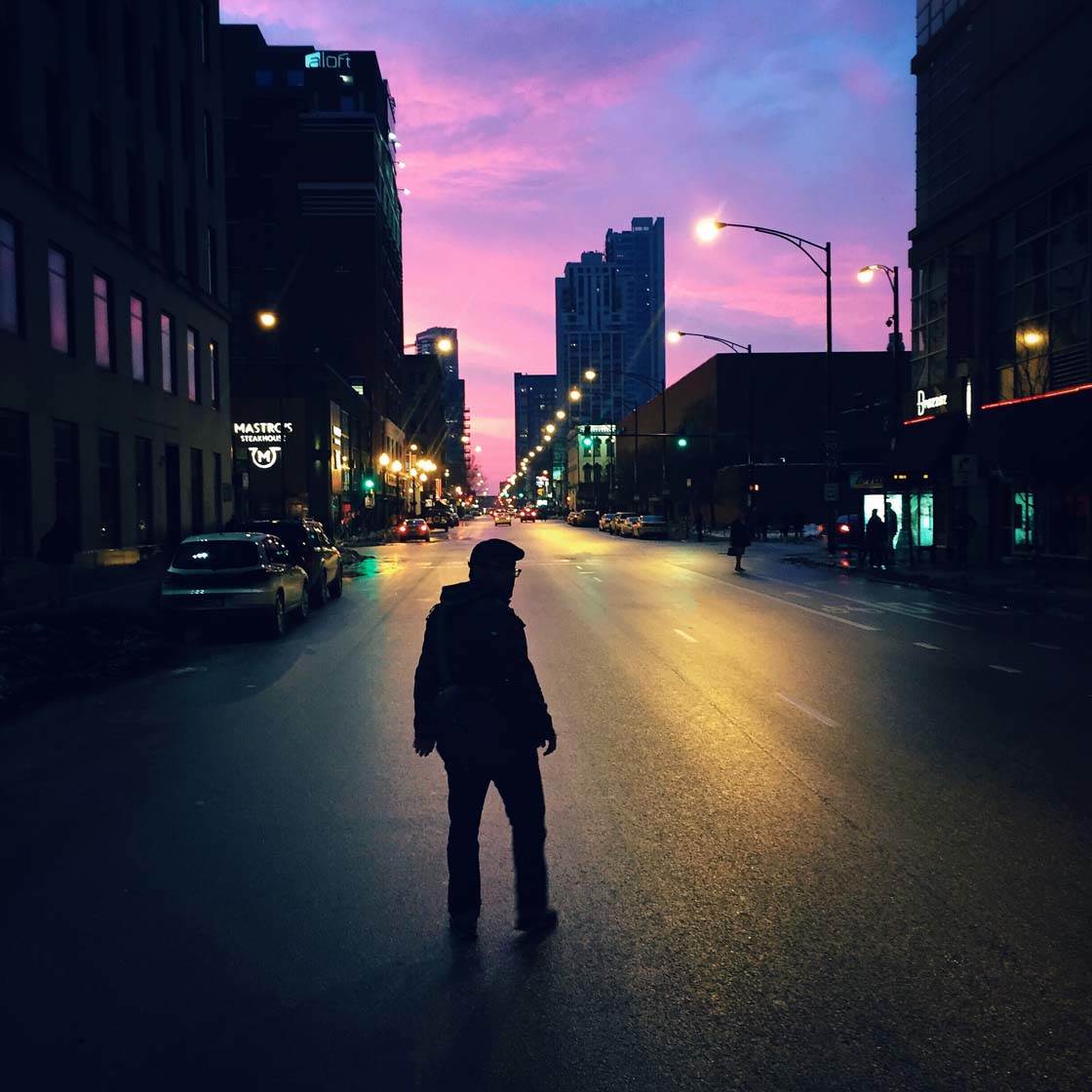 You take stunning photos of architecture with your iPhone. What tips do you have for taking more creative photos of buildings?
I like to do classic looking-up shots of buildings, making sure that everything is symmetrical and level, so I'll shoot with the camera's grid turned on to help with that.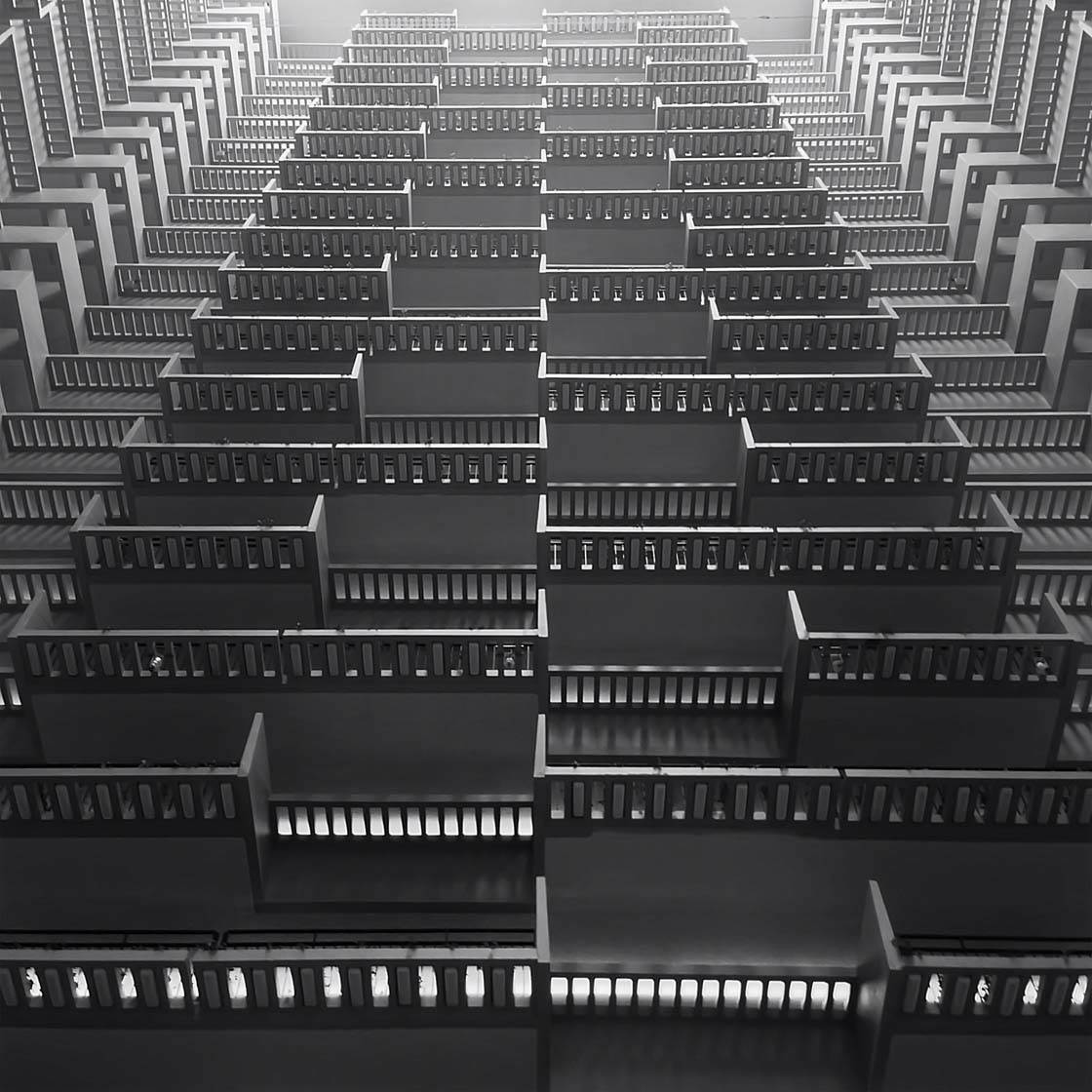 For a lookup shot, I'll usually shoot in landscape mode so that I've got some more image to work with on the sides when I correct the perspective.
Another trick I use is to place my phone directly against a glassy building, which instantly creates symmetry and can make the composition more interesting.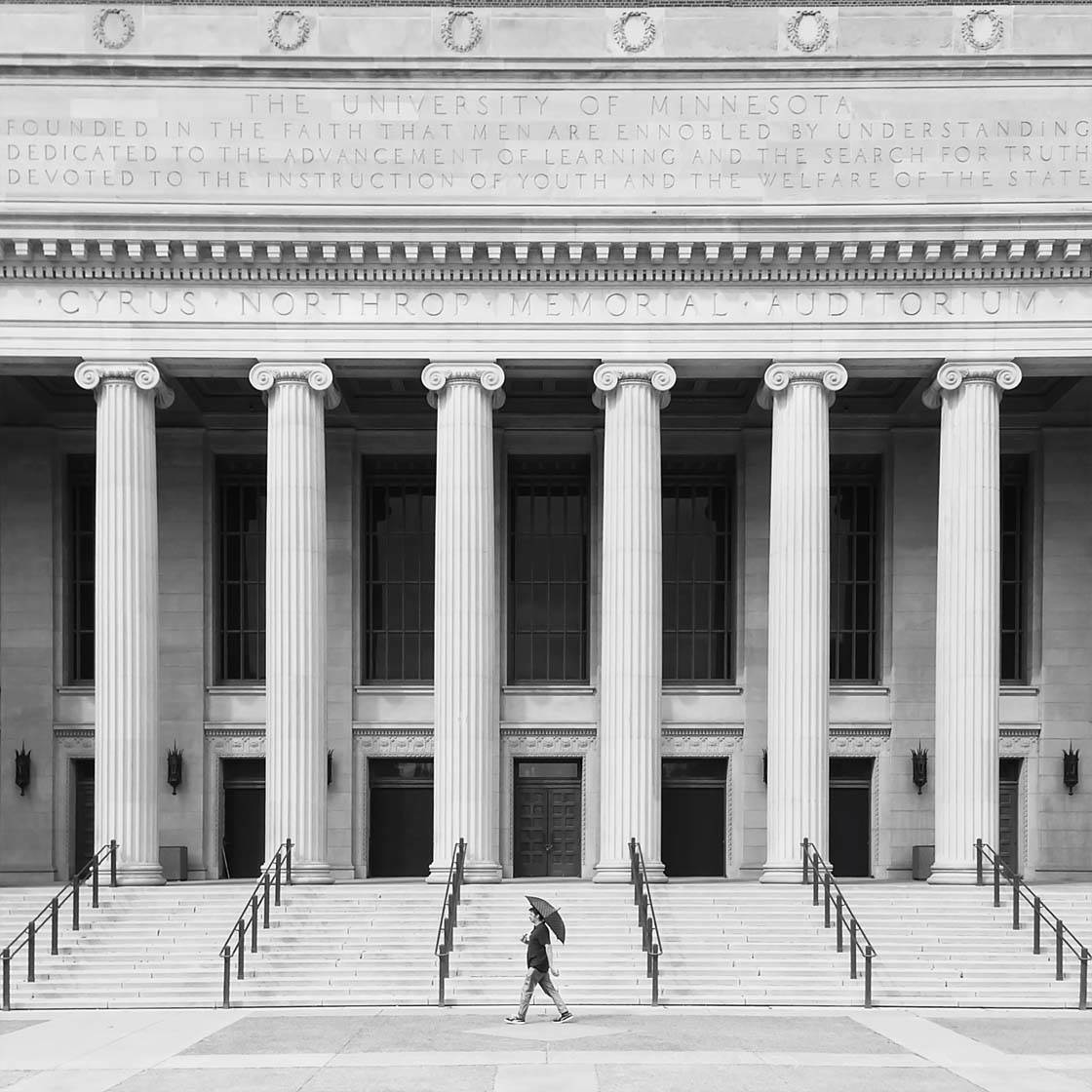 Also, I often like to have a person in the shot, because it helps give the viewer a sense of scale of the building. Lastly, I try to remove anything unnecessary, because I think simpler is always better.
Looking through your Instagram photo feed it's obvious that you have an excellent eye for composition, whether you're shooting architecture, landscapes or street photography. What are the most important composition techniques that you use in your photography?
Composition is the one thing that comes naturally to me. I think that comes from my father and film school.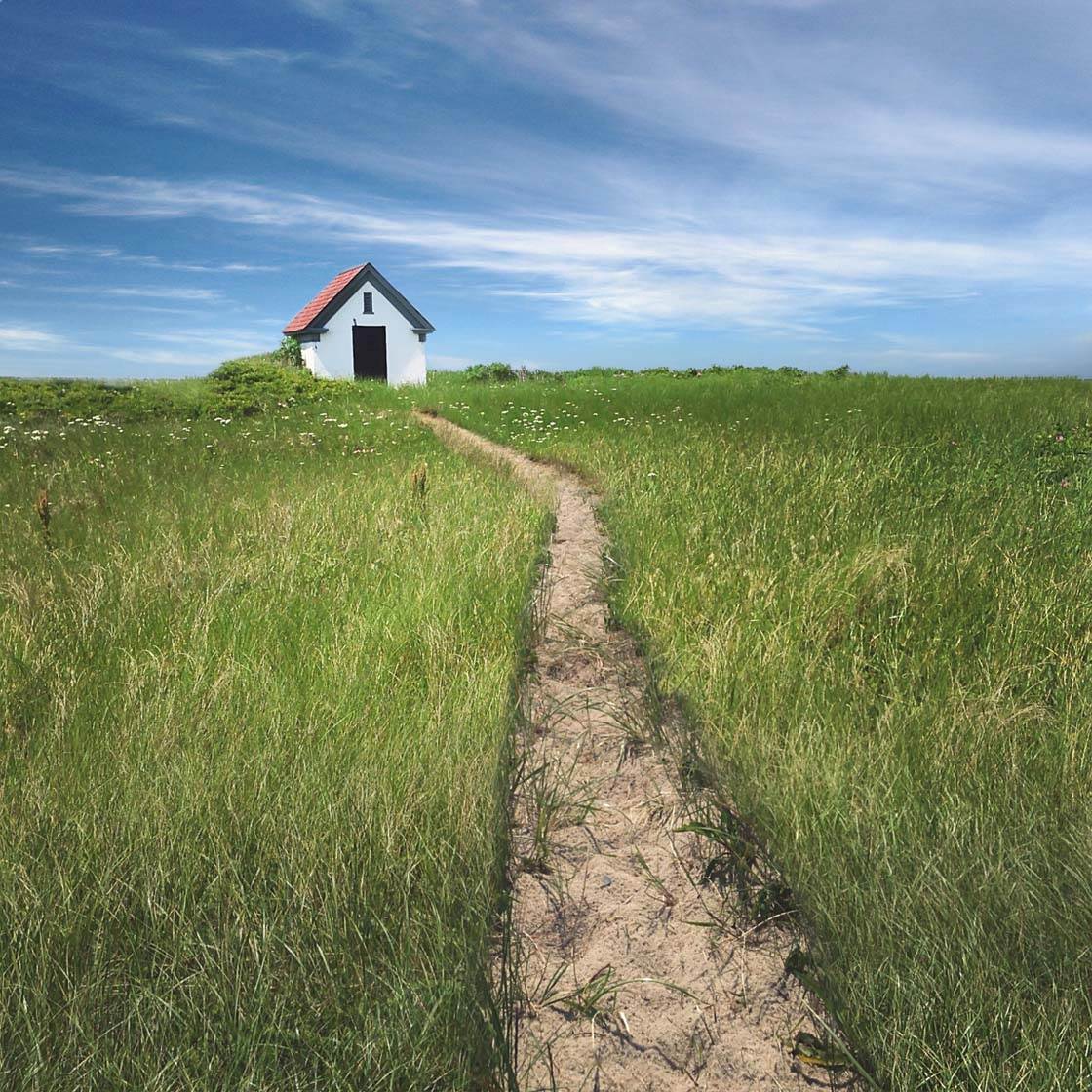 I will generally adhere to the classic rules of composition, such as the rule of thirds and leading lines. But because I only post square photos on Instagram I end up centering my subject more often than if I'm composing for a non-square frame.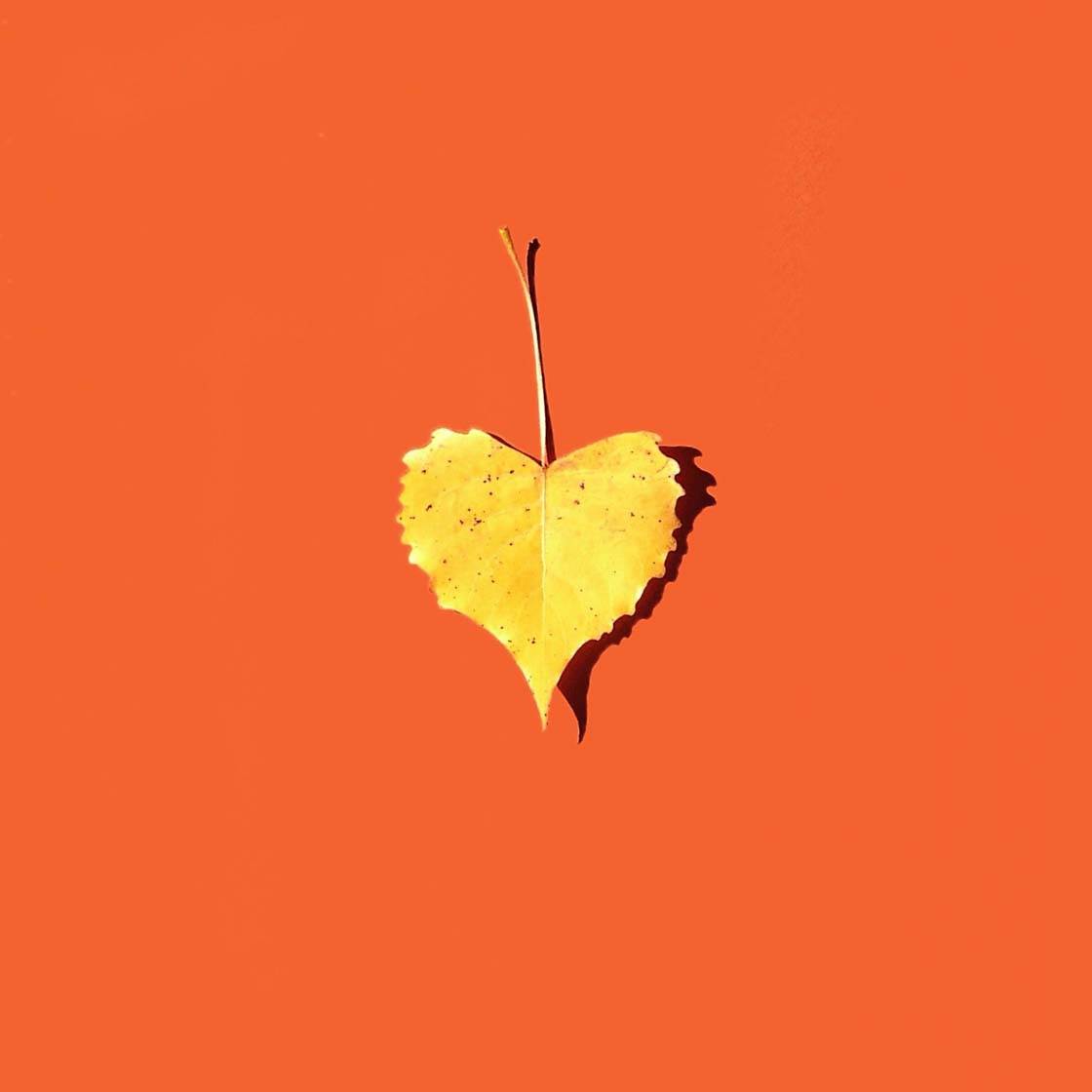 And because we consume these images on our small phone screens, I tend to go for very simple, graphic compositions that will quickly catch someone's eye.
I don't think that Instagram is all that great for subtle, complex images. After I'm done editing a photo I'll look at the thumbnail of it to make sure it works even when it's tiny.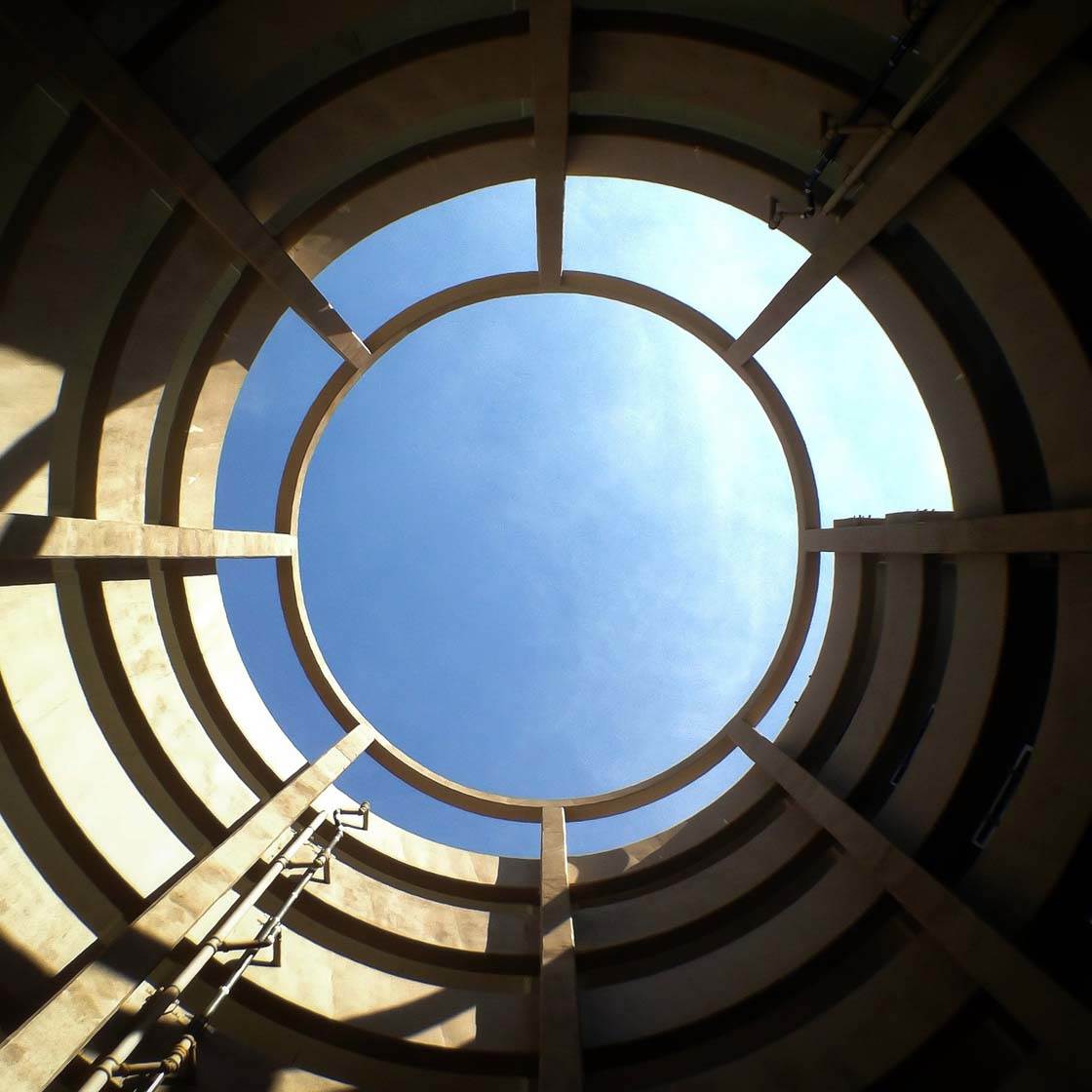 Congratulations on winning first prize in the Architecture & Design category of the Mobile Photography Awards this year! Can you tell us a bit about the image you submitted?
Thank you! I shot the image at the National Gallery of Art in Washington, DC, last April. My friend (@jenburnett) set up an Instameet because I was visiting and I got to shoot with a wonderful group of Instagrammers that day.
This location is a common backdrop at that museum (it even has its own Instagram hashtag #thatngawall) and I knew in advance that I wanted to get a minimal photo of it.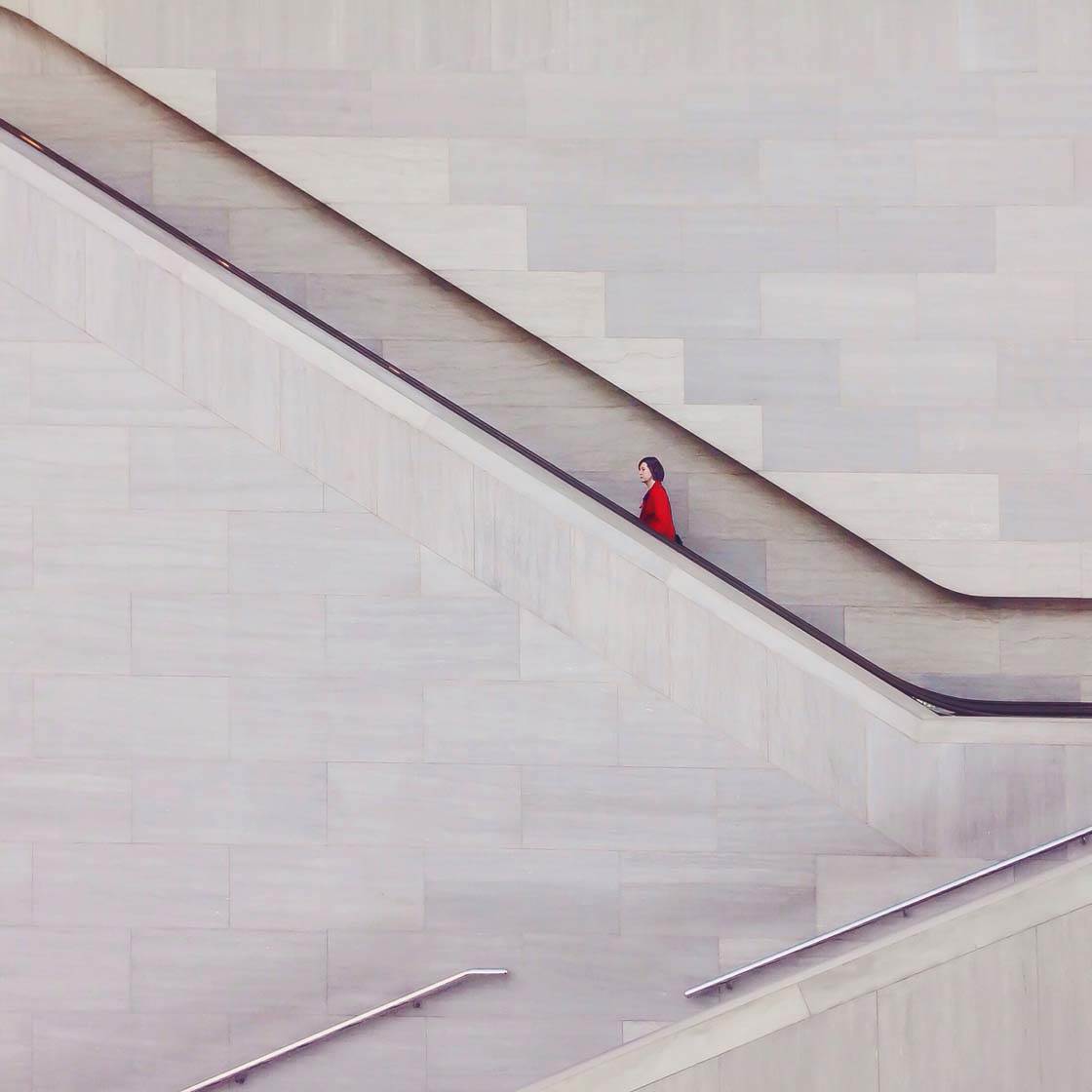 I stood there getting the framing right, and I saw that one of the members of our group (@golightly) was ascending the escalator in a bright red jacket. I don't think she even knew I was taking her photo.
I like this image because there is just enough information to understand what's happening, because of the minimal composition and because of that pop of red.
Even though you make your living from photography, you describe yourself primarily as a storyteller. What tips do you have for telling a great story through photography?
I think it's not that difficult to make a pretty picture, but it's a lot harder to try to communicate a message or a feeling with your images. This is something I strive for as often as possible.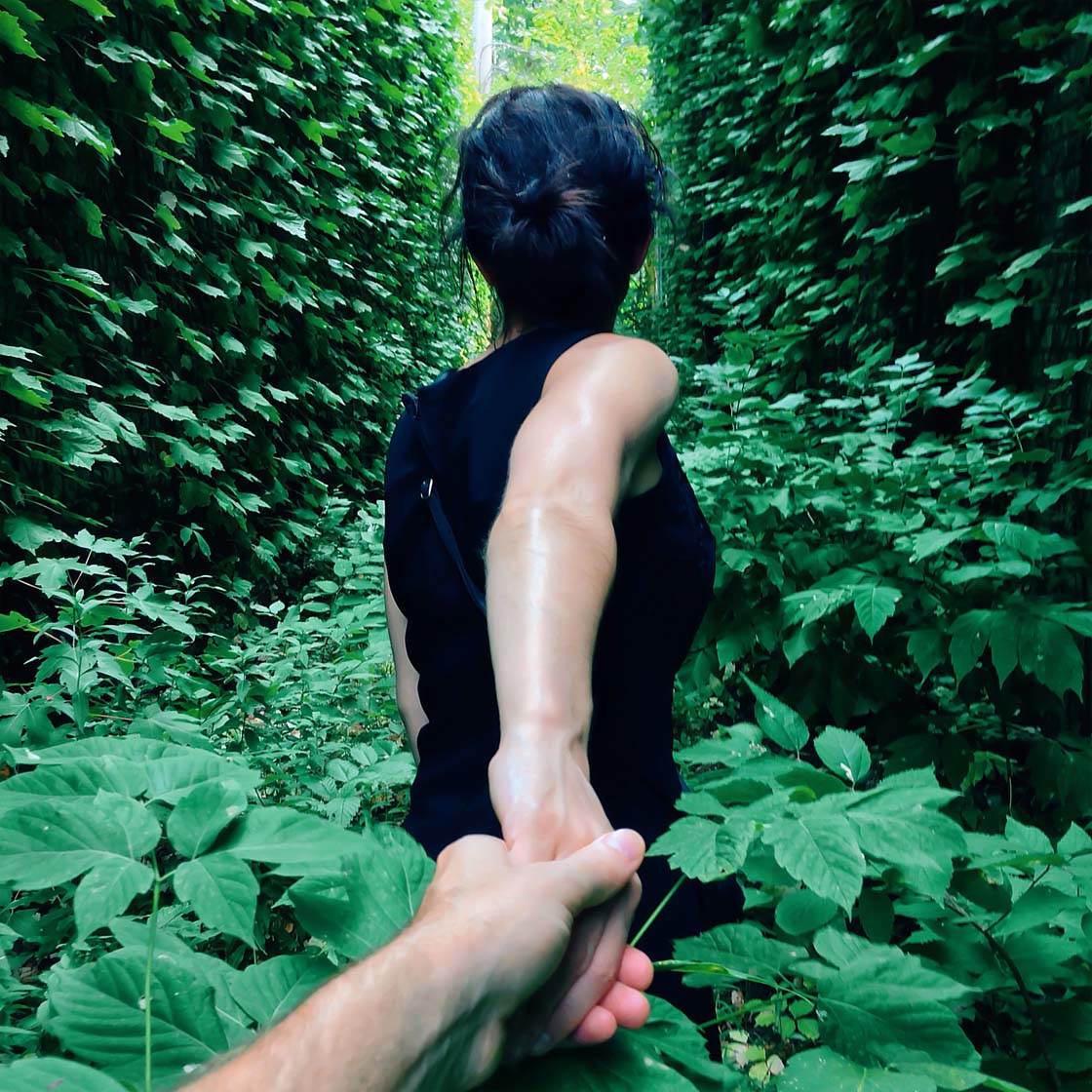 Storytelling can be as simple as clearly communicating what is happening at the moment you snapped the picture.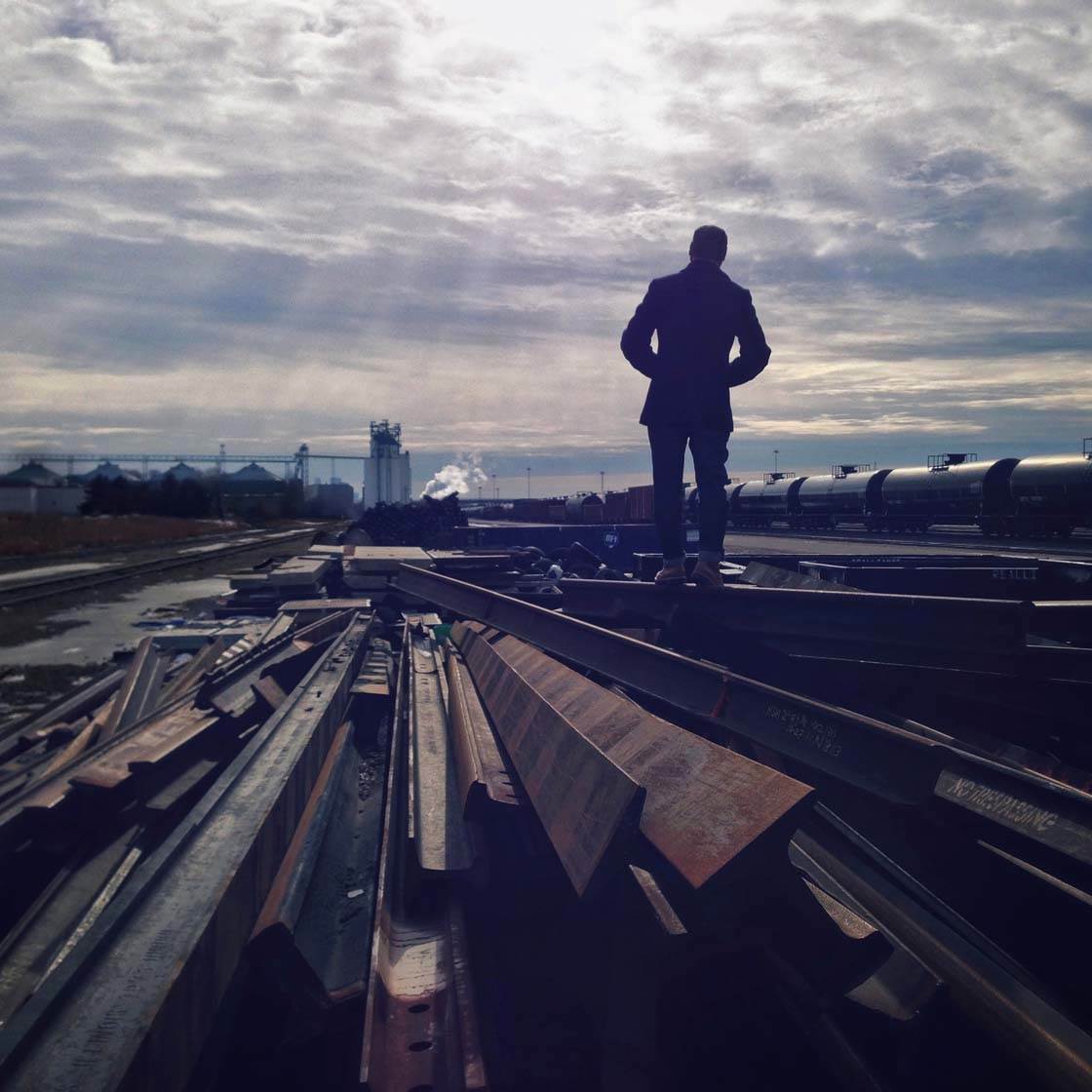 It can be communicating a passage of time by implying what happens right before or after the moment the shutter clicks. Or it can be simply communicating a feeling. The best images do all three at once.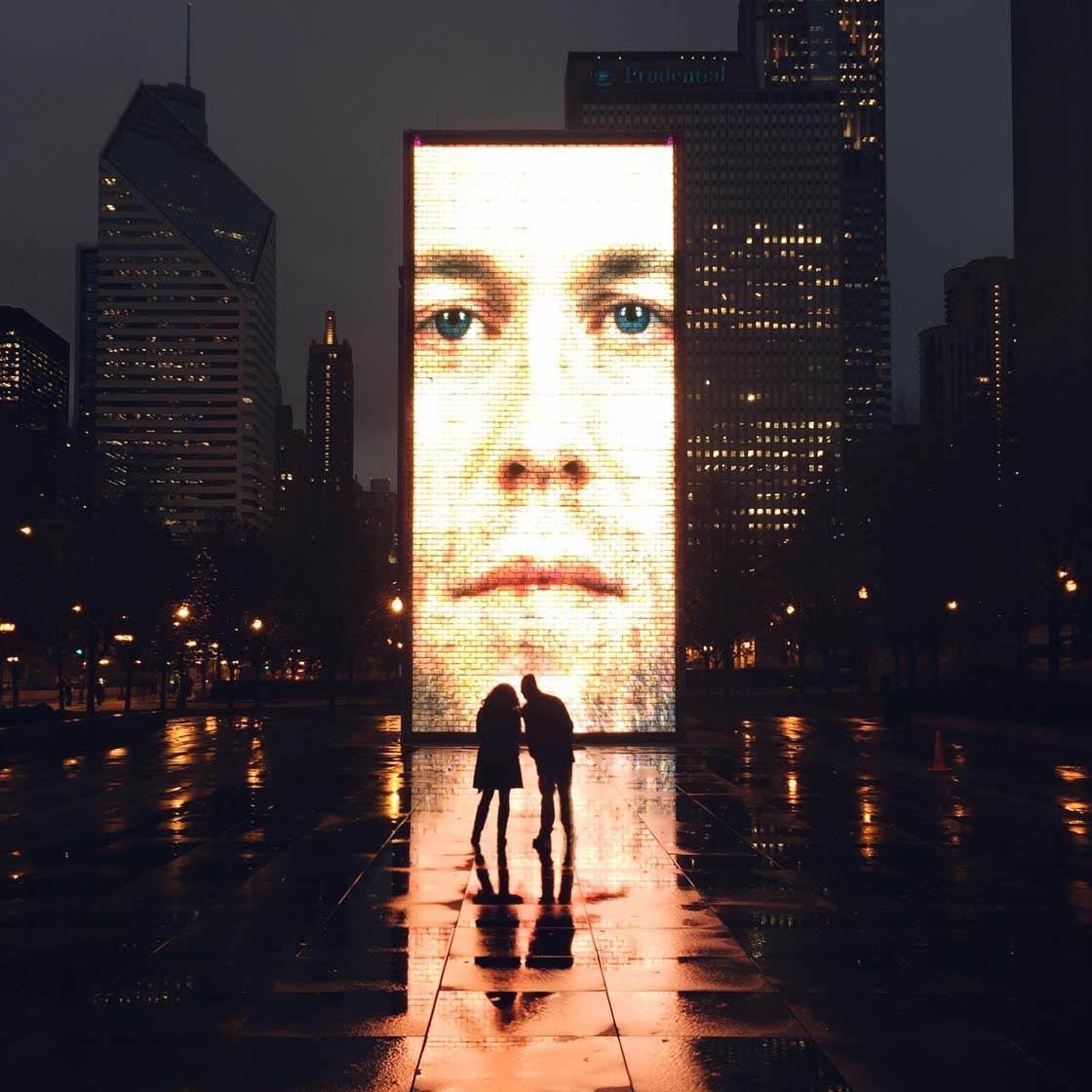 Let's talk about photo apps. Are there any apps that you use for taking photos besides the native camera app?
Nowadays I usually use the native Camera app because I can get to it from the lock screen. Sometimes I'll use ProCamera or Camera+ if I need a timer that's longer than ten seconds, or if I need an extra grid/leveling device for an architectural shot. I used to shoot everything square, but now I'll often shoot it rectangularly and crop it later.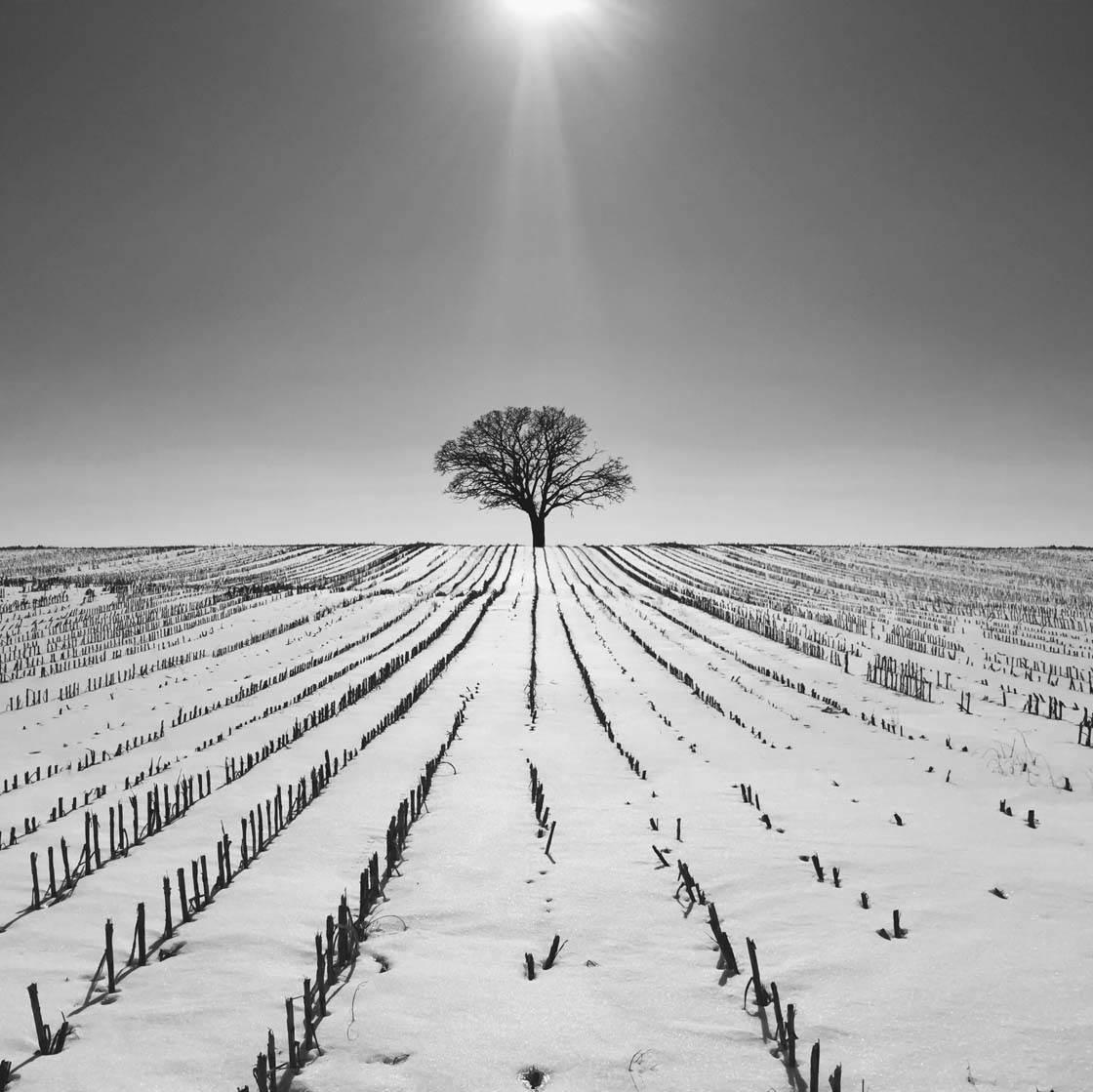 What are your favorite apps for post-processing?
Because I've spent most of my career in post-production (for film and video) I view shooting as only the first step of photography. I generally follow the same process for every photo.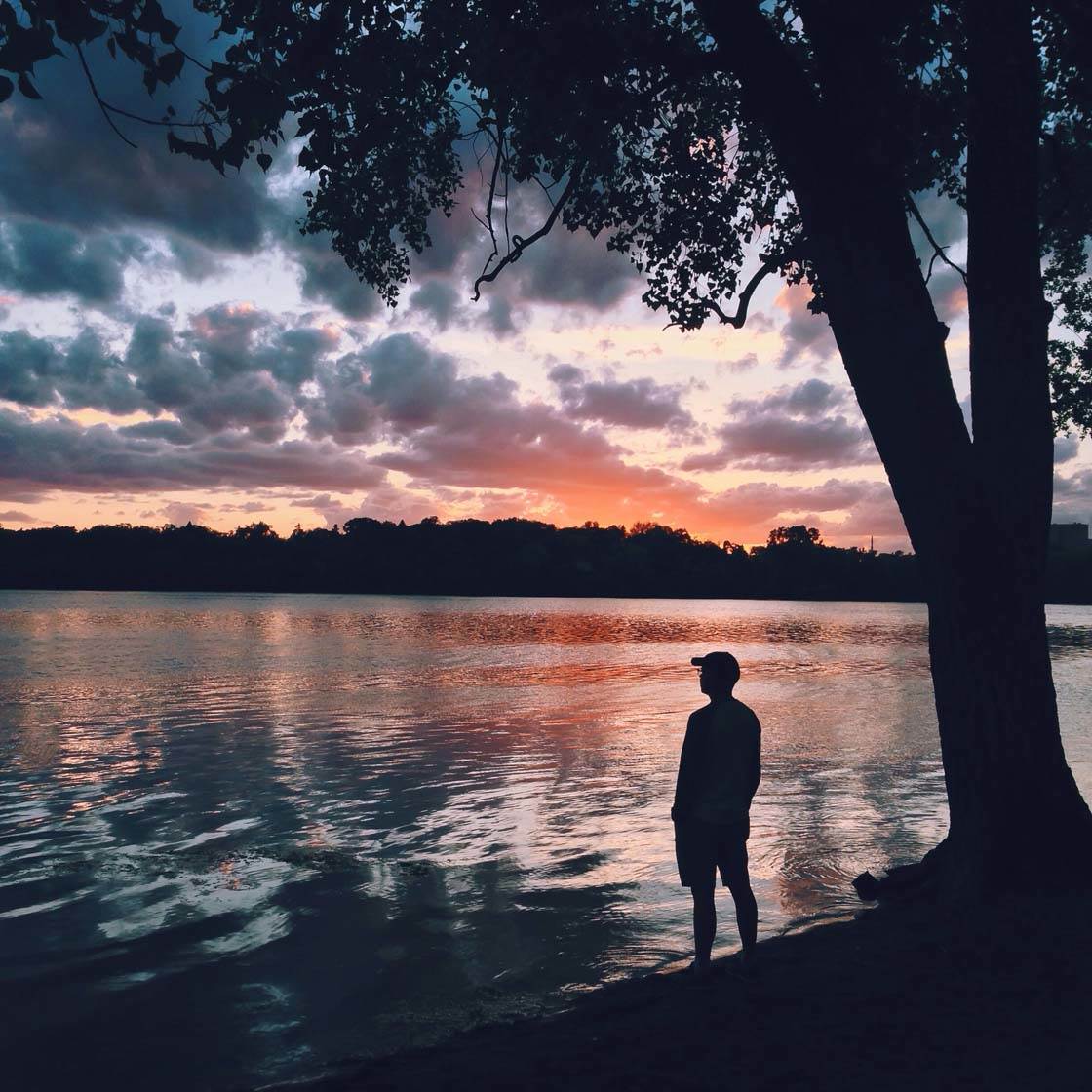 I finalize composition and make brightness and contrast adjustments in Snapseed and Filterstorm. If necessary, I simplify the image and remove unnecessary elements using TouchRetouch or Superimpose.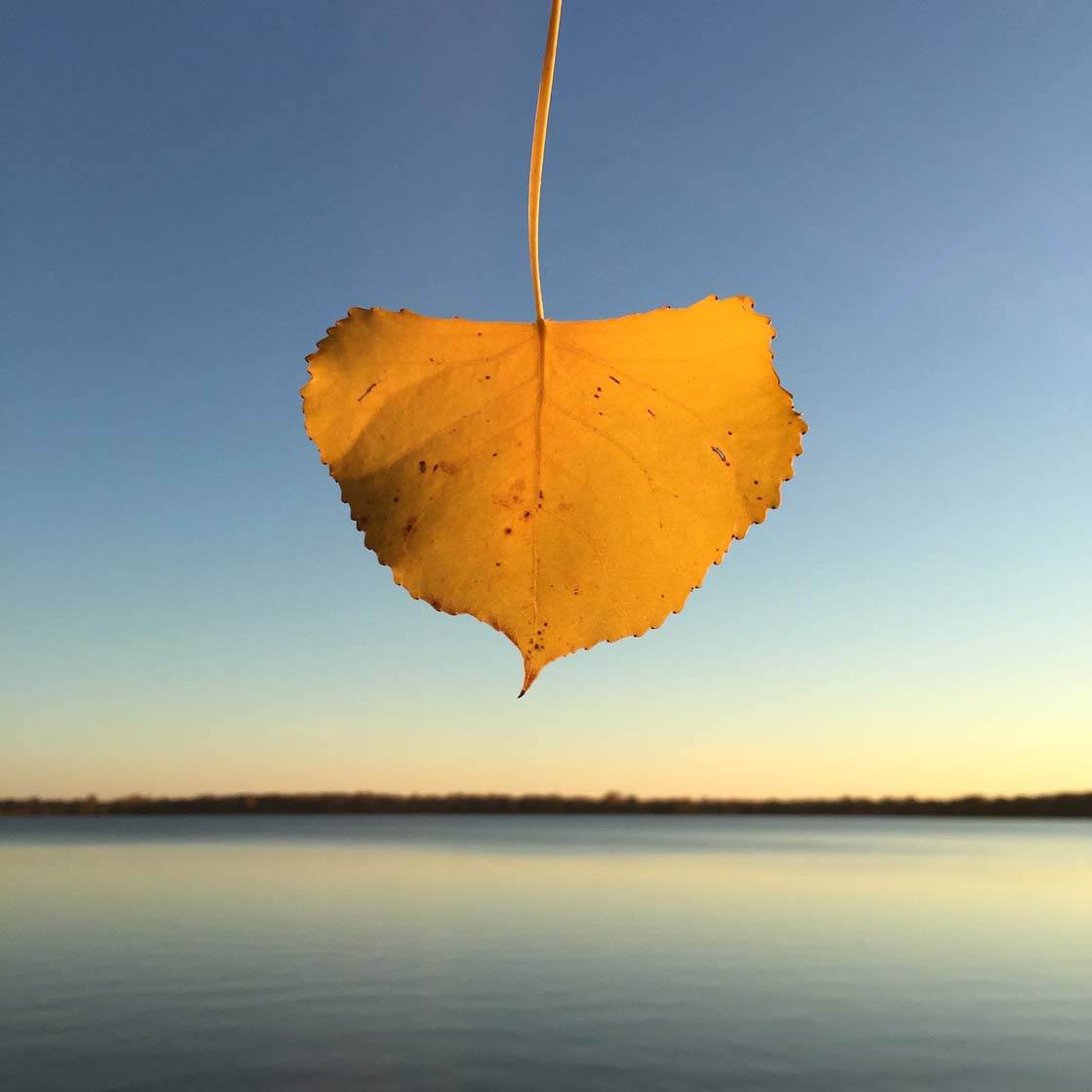 Color treatment is done in the VSCO Cam app. Then sharpening and noise reduction in PS Express, although since I got the iPhone 6 I find that I don't need to reduce the noise (grain) very often so I'll just sharpen in VSCO Cam.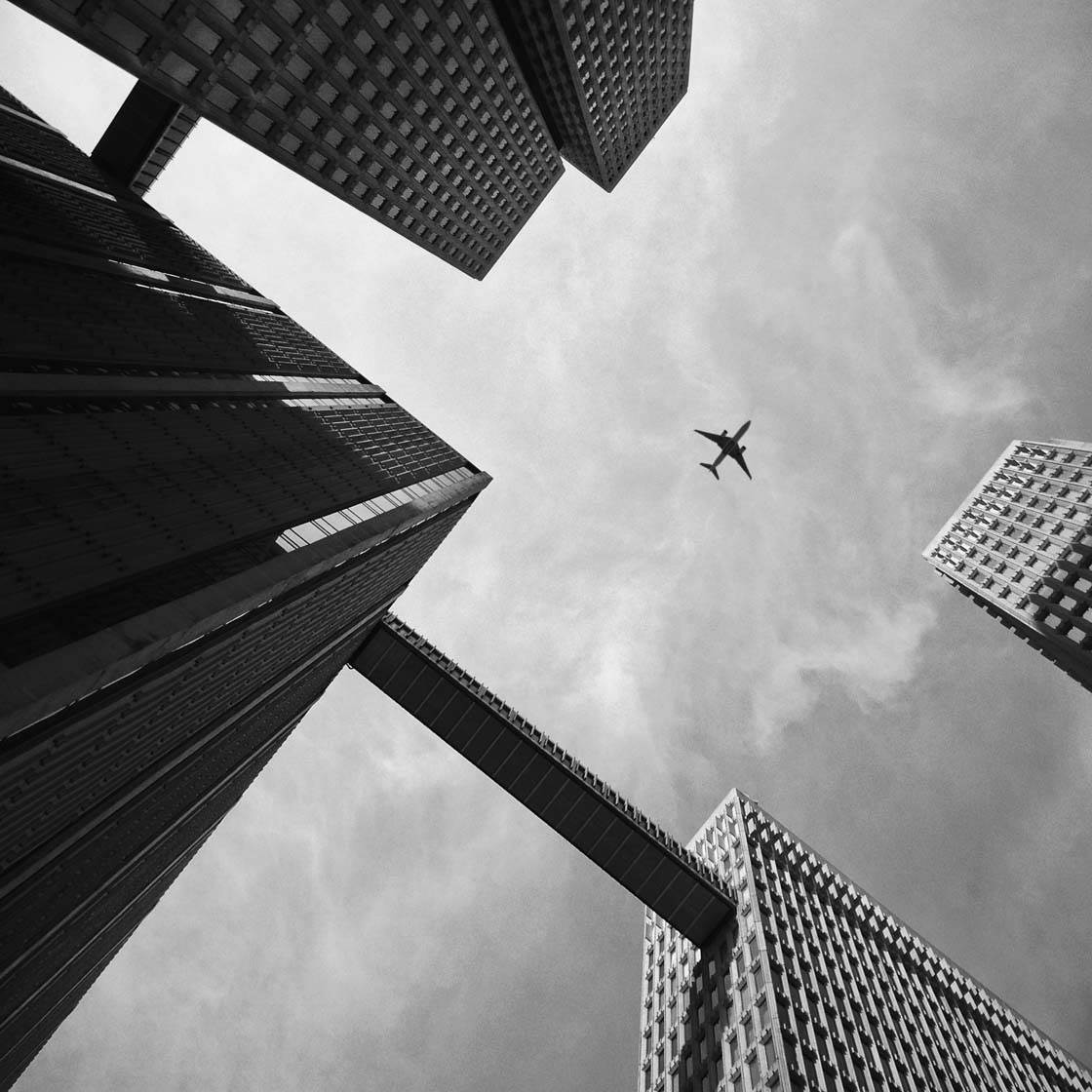 If I'm doing a shot that requires a lot of compositing, I'll often spend a ton of time in Superimpose and/or Filterstorm. (Click here to learn how to use Superimpose to blend multiple iPhone photos.)
Do you use any iPhone photography accessories?
I used to have the Olloclip lenses, but didn't buy the new ones to fit my iPhone 6. Right now the only accessories I use are the MeFoto Sidekick360 Plus phone holder and an iPhone tripod. I use the Pedco UltraPod II tripod.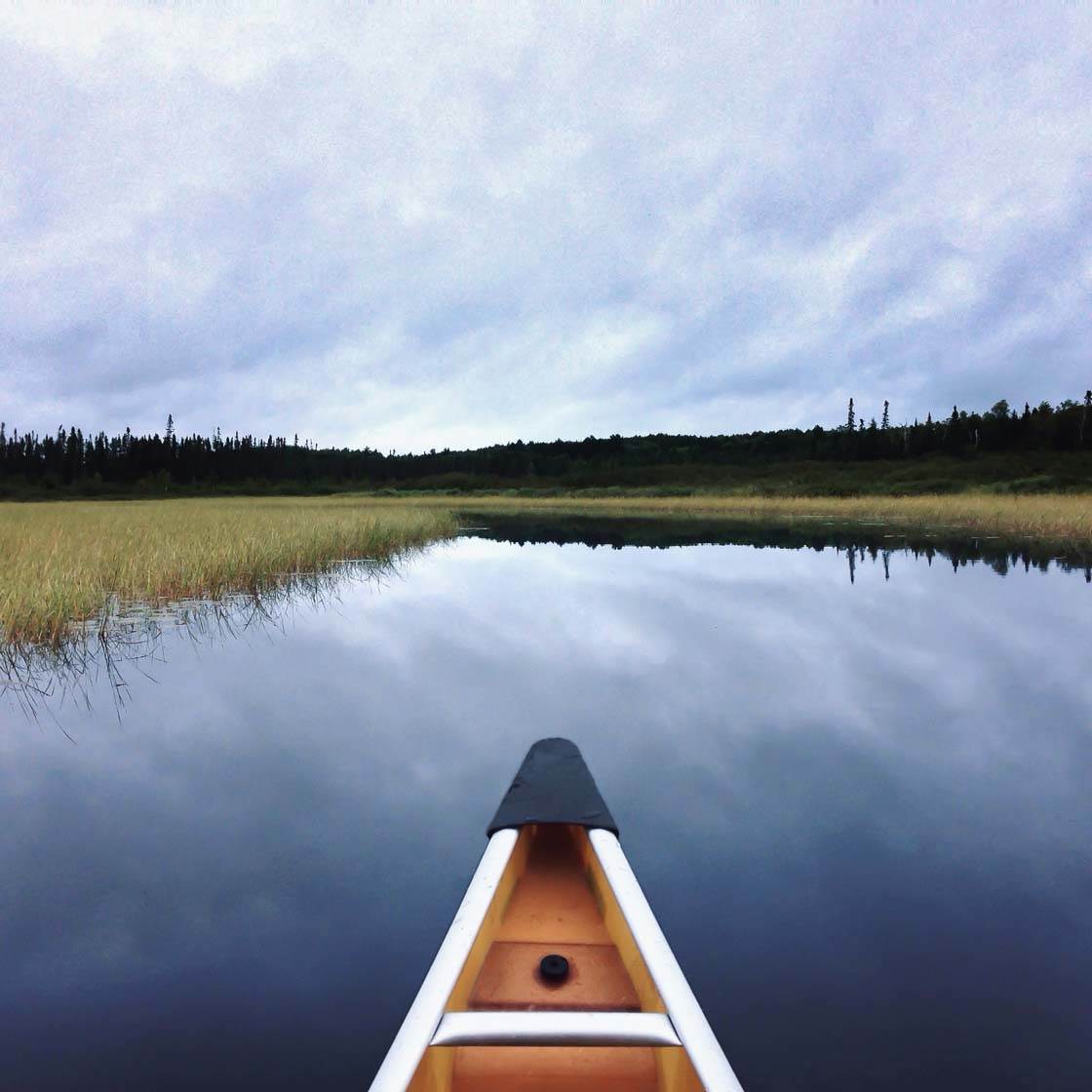 The MeFoto is a little big, but it's so easy to work with that I put up with its large size.
Can you briefly explain the story and editing behind your three favorite iPhone photos?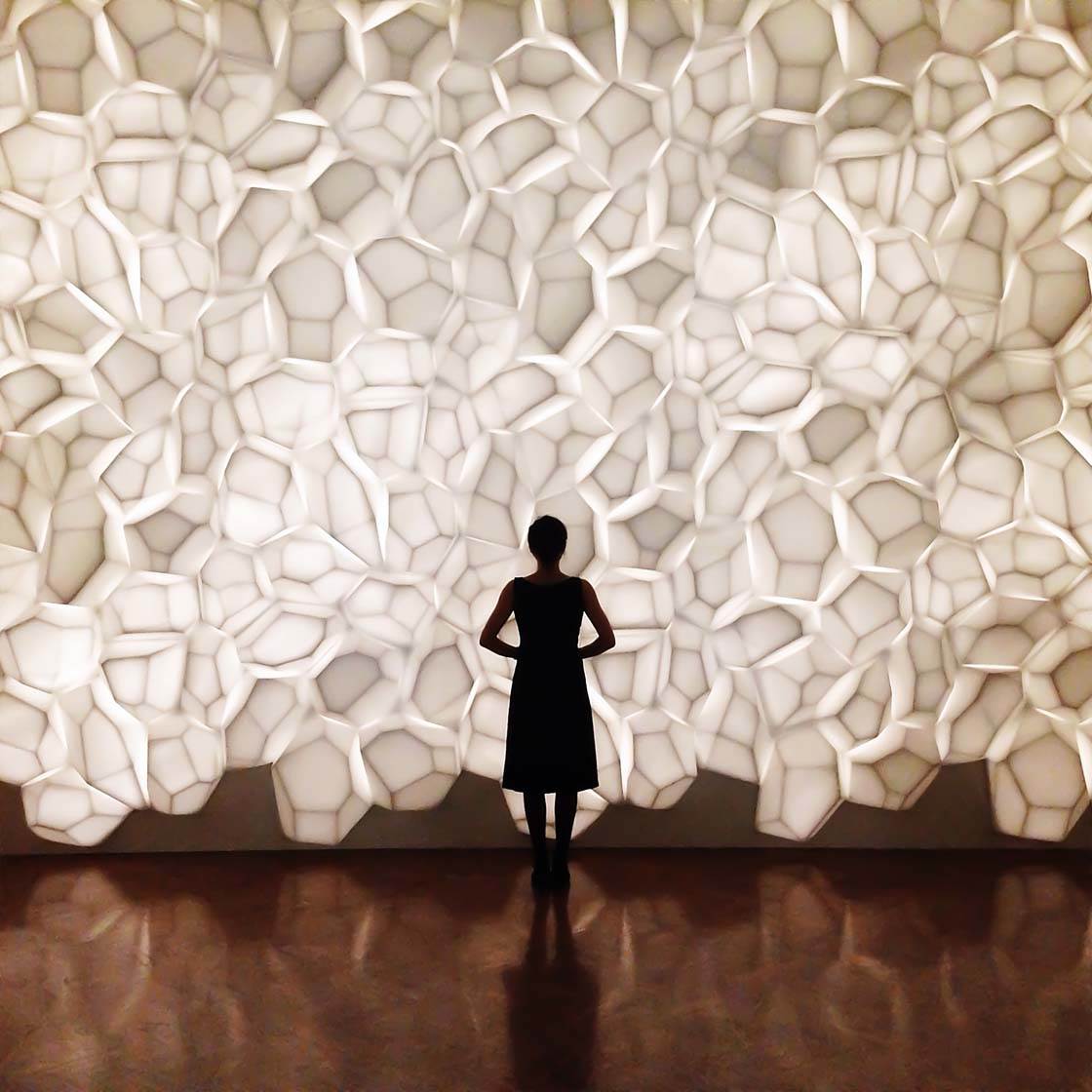 This is a photo of my good friend Kristen (@christmaselk) in front of a sculpture by Minnesota artist Trever Nicholas, at the Minneapolis Institute of Arts. I love this photo because of the scale it shows, and also because you're not quite sure what you're even looking at initially.
This installation was made of backlit styrofoam, and I remember when Kristin and I walked into the gallery we both gasped because it was so strange and beautiful. We had the gallery to ourselves and so we were able to take time to find just the right pose.
I shot this with the native Camera on the iPhone 5, and edited it with VSCO Cam, Filterstorm, TouchRetouch and PS Express.
I actually didn't do that much to the photo other than work on the reflections in the floor in Filterstorm so they'd stand out more. I cleaned up a few things with TouchRetouch and then reduced noise and sharpened in PS Express.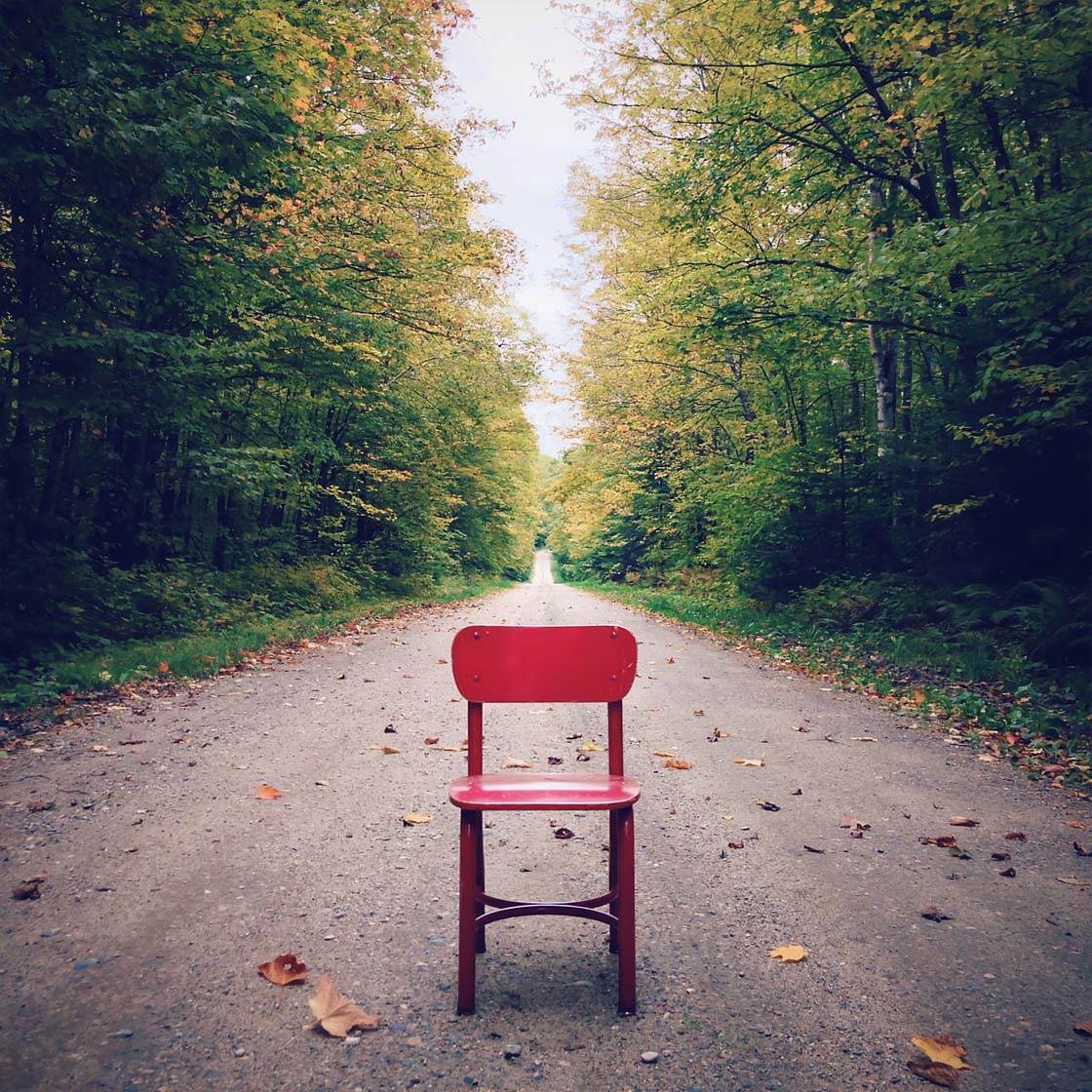 This photo was shot on a small road in a national forest in northern Minnesota. I was doing a project for Explore Minnesota, and was supposed to shoot fall colors. The problem was that even though it was September, everything was still very green, so I'd brought along this red chair thinking I could use it as a splash of color.
I remember when we found this road I knew it was a good spot because it rose higher way in the distance which makes for a nicer vanishing point than just a flat road. I pulled some leaves from the side of the road and scattered them around the chair to make it feel a little more like autumn.
I shot this with ProCamera on the iPhone 5. In Snapseed I brightened the center and the vanishing point. I applied a VSCO filter, and tinted the shadows a little blue which is something I almost always do when there's a lot of green in an image.
And then in Filterstorm I made some of the leaves in the center more yellow, to suggest that they were starting to turn, when in fact they were completely green. Lastly, I sharpened and reduced noise in PS Express.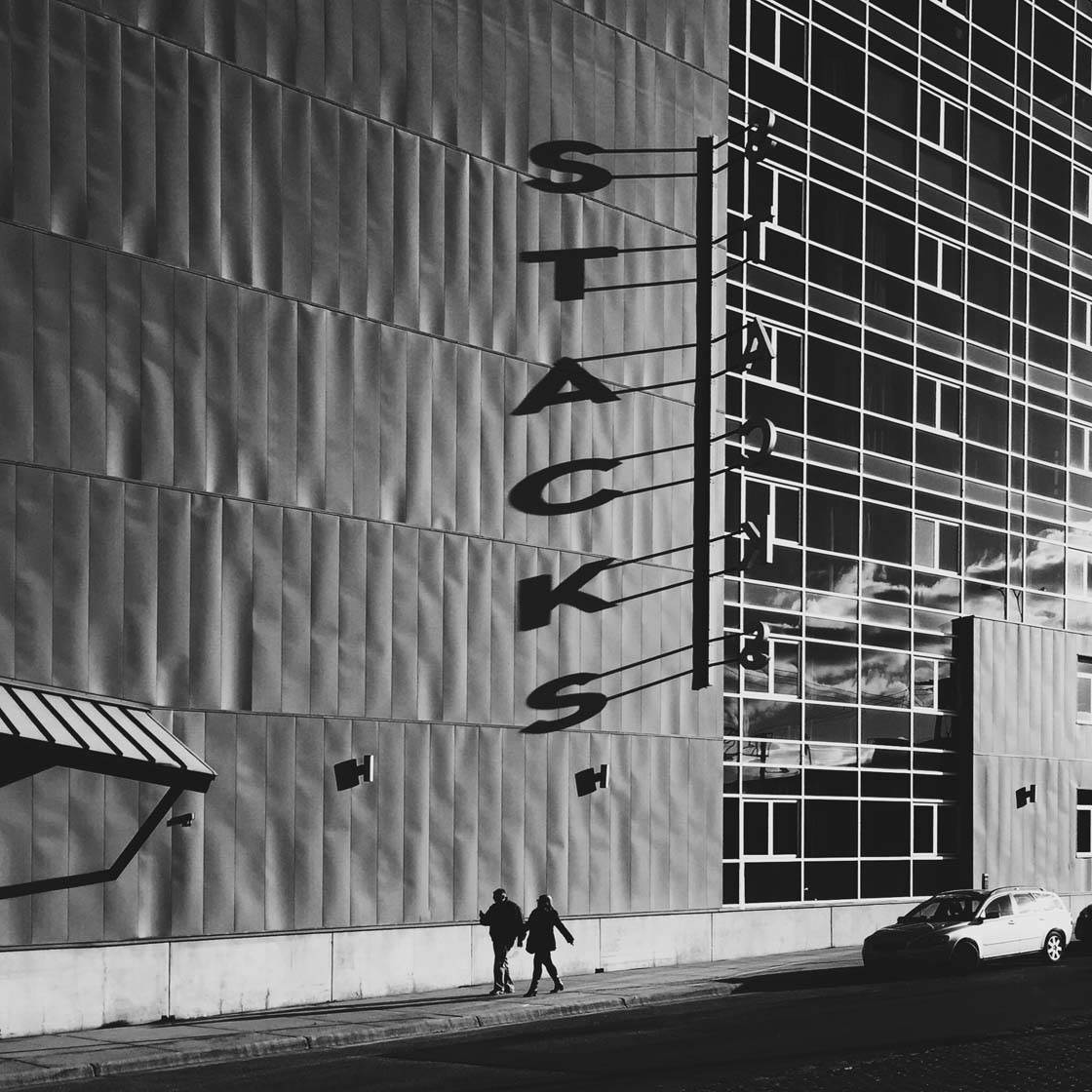 This photo was just the luck of being in the right place at the right time. I shoot at this building a lot – I love the sign so much, and also the mixture of metal panels and glass.
I was driving by and saw the beautiful shadows, so I got out and waited, hoping a single person would walk by. I waited for quite a while and finally this couple strode through the frame.
I shot this on the iPhone 6 using the native Camera in burst mode, which is something I do when I'm shooting someone walking, so I can go pick the exact frame I want later.
I fixed the perspective using FrontView, did some spot adjustments in Snapseed, and erased some parking meters using TouchRetouch. Next I went to VSCO Cam for the black and white conversion, and finished it in PS Express for noise reduction and sharpening.
I remember that after I shot this I went back to my car and edited it on the spot. I knew exactly what I wanted to do with it, and was so excited about the photo that I couldn't wait until I got home.
You obviously shoot with other cameras for some of your professional work, but when do you prefer to use the iPhone?
If I have both my Sony a7 and my iPhone with me, I'll probably shoot with the a7 because the resolution and the lens is superior to the iPhone.
But if I only have a few seconds to grab something, I can get my phone out of my pocket quicker than I can get my Sony out of its camera bag and turned on. I'm still more comfortable with the iPhone, but I'm trying to force myself to use my Sony as often as I can.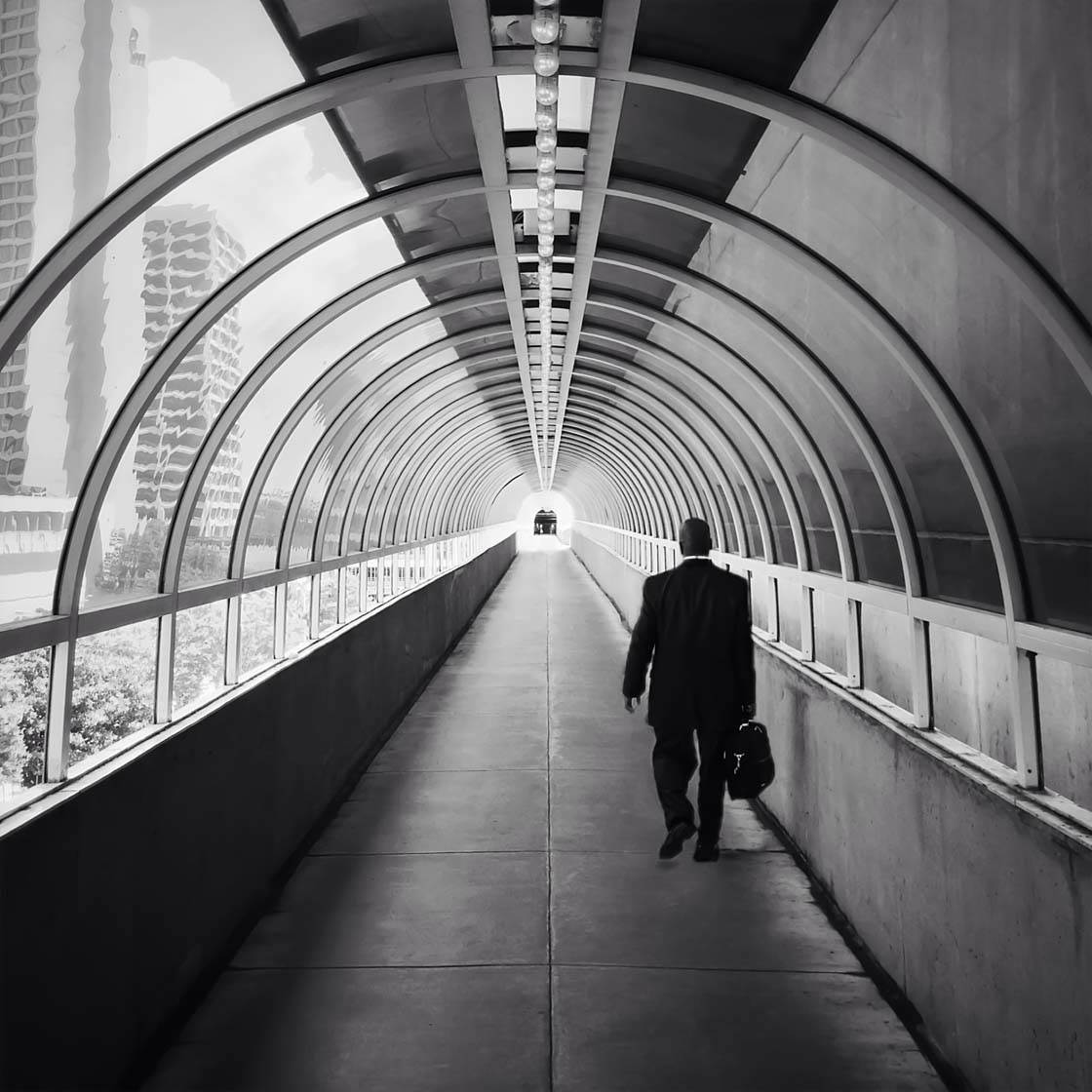 The iPhone is also great if you're shooting in public. People barely even notice you because it's such a common thing to see someone snapping a picture. And also, I always have my phone with me, so that ends up being the camera that I use by default.
Some professional photographers look down on mobile photography. What's your take on that?
I think that's less common than it used to be. A lot of pros have a presence on Instagram, and I think the stigma has been lessening as the phones have gotten better, and as awareness has grown about the cross-section of people who treat Instagram as a platform for fine art photography.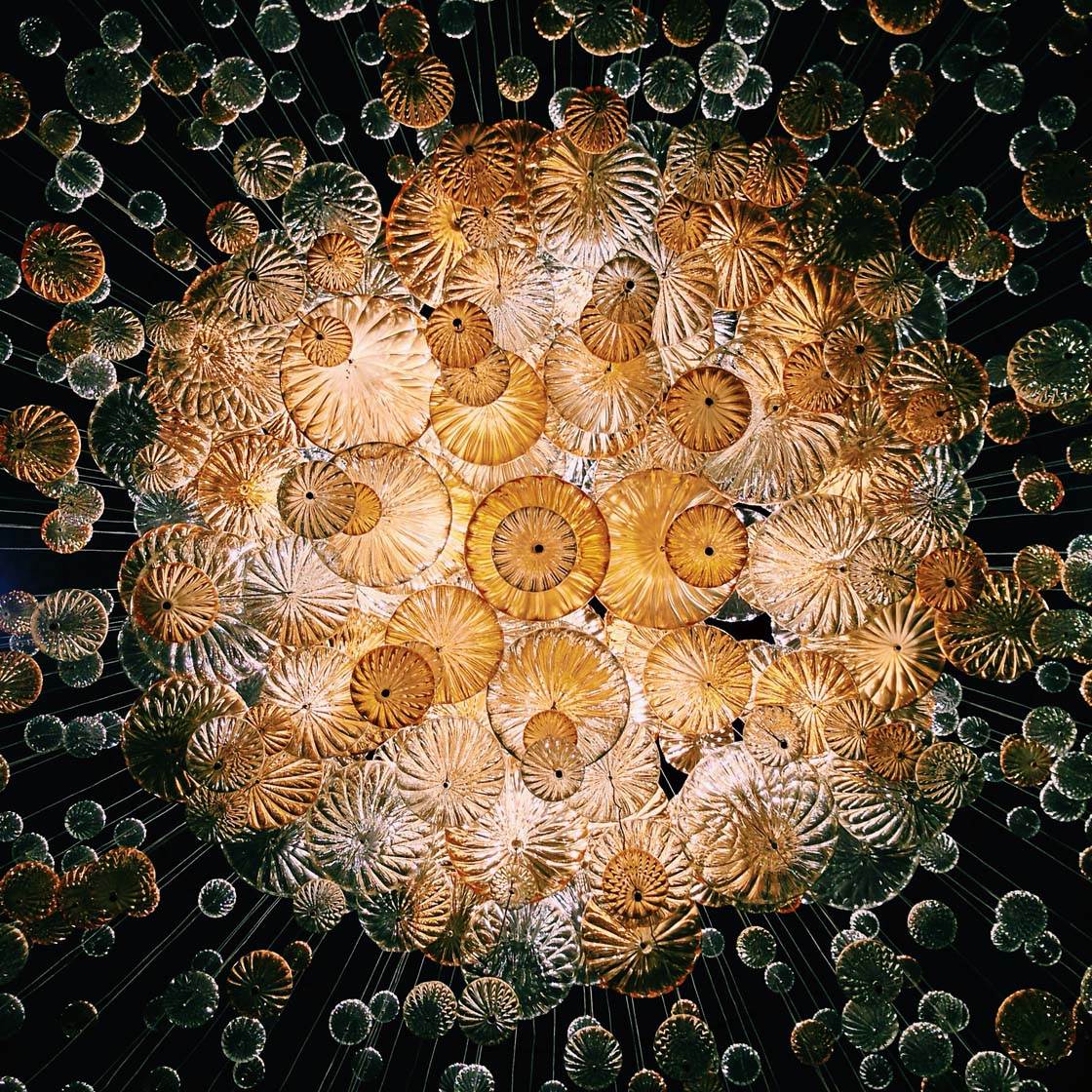 What tips do you have for beginner iPhone photographers who want to start taking creative photos with the iPhone?
Look closely at photos of people you admire and try to break down why you like them. Is it the composition? The lighting? The color? The subject matter?
Then try to imitate those photos so you can understand how they were made. After you try this out a few times you can apply that knowledge to the types of photos that you want to make.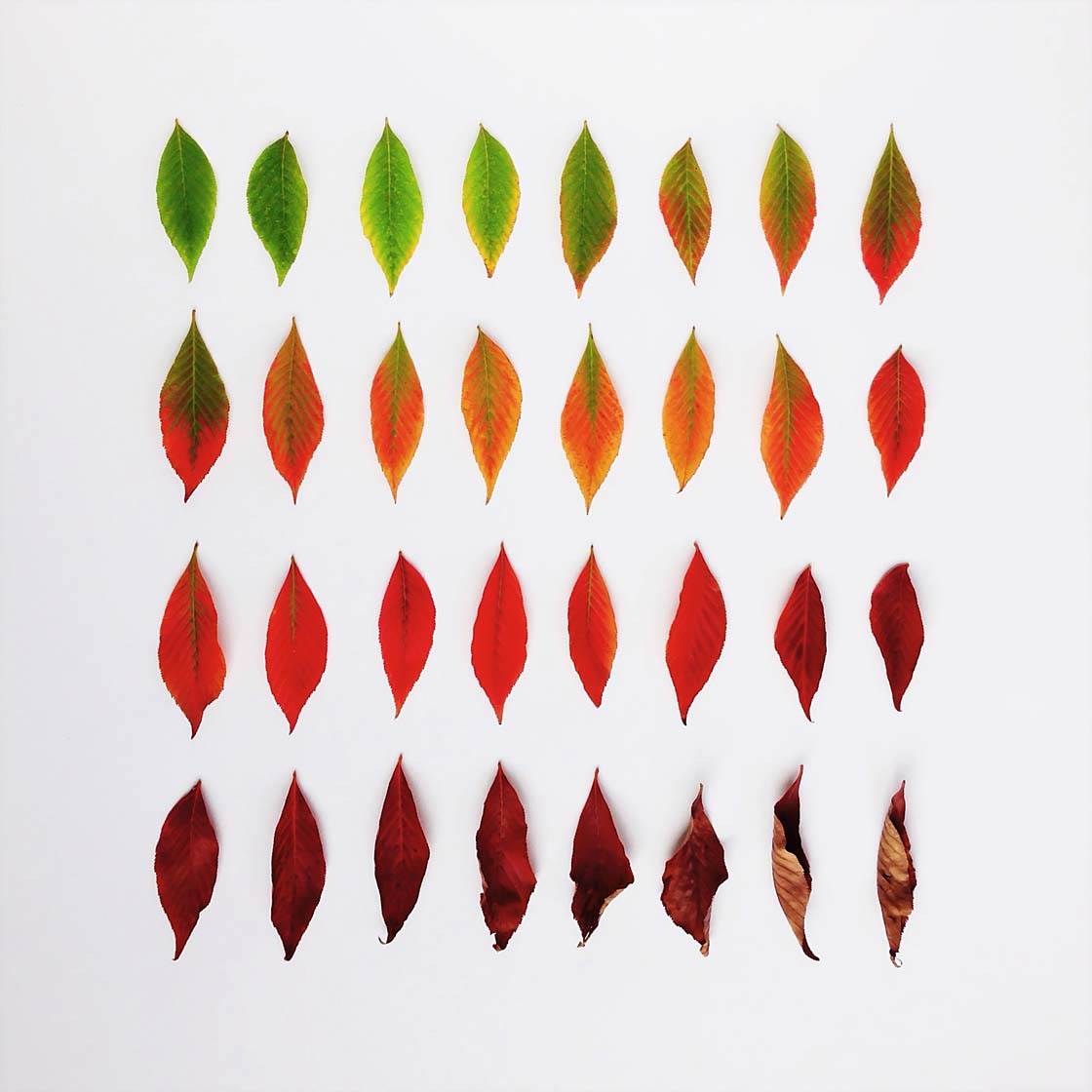 I've learned the most when I've tried to replicate something that someone else has made. It's like a puzzle that needs to be unlocked by trial and error. I often won't share those tests with anyone – they're just for my own learning, but if I do, I'll credit the original photographer by writing, "Inspired by…."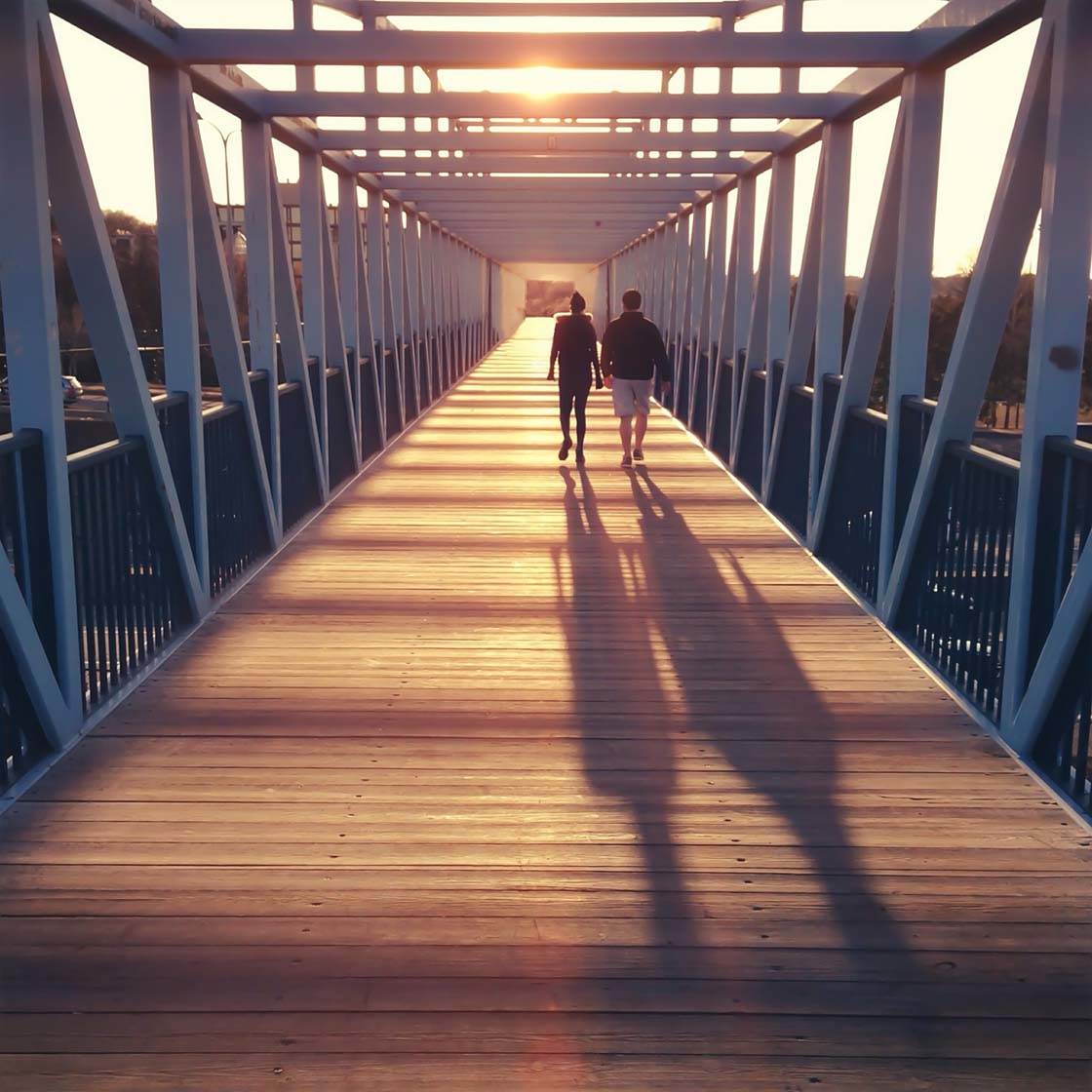 The other advice I have is to directly ask people how they made a specific image. Some people don't want to share that information, but many others will tell you. I've learned so much by asking people about their process, and then just goofing around on my own.
Which iPhone photographers do you admire the most?
@genyvb was the first person to inspire me to include people in my photos, and I owe her a great debt for that. I love a lot of Swedes and Norwegians because of the restrained beauty in their photos, including @locarl, @etna_11, @kristinenor and @sannalinn.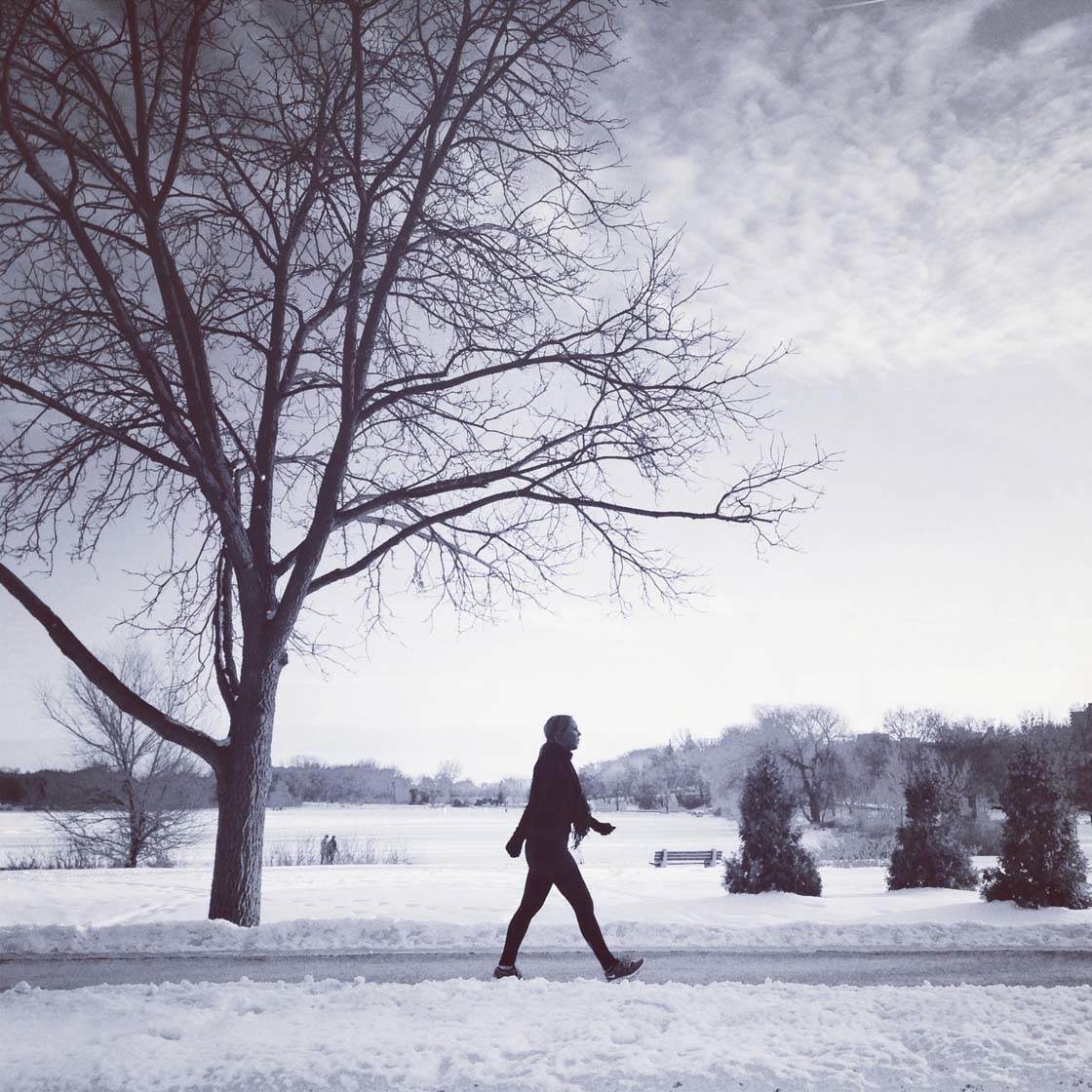 @v14zco and @cocu_liu consistently produce stellar, inspiring work. @macenzo, @pketron and @nicanorgarcia are some of my favorites for architectural photography.
And of course, @jasonmpeterson has been a huge influence on me because of his heavy stylization and the boldness to his images.
Where can we see your iPhone photography?
I'm on Instagram as @ericmueller, and I also sell some prints at ericmuellerphotography.com