Do you often struggle to take convey the beauty and scale of a landscape in your photos? This is a common problem, but with a few simple techniques, you can create stunning iPhone photos, even in the most ordinary of landscapes. In this short article, you'll discover ten quick and easy tips for improving your iPhone landscape photography right now!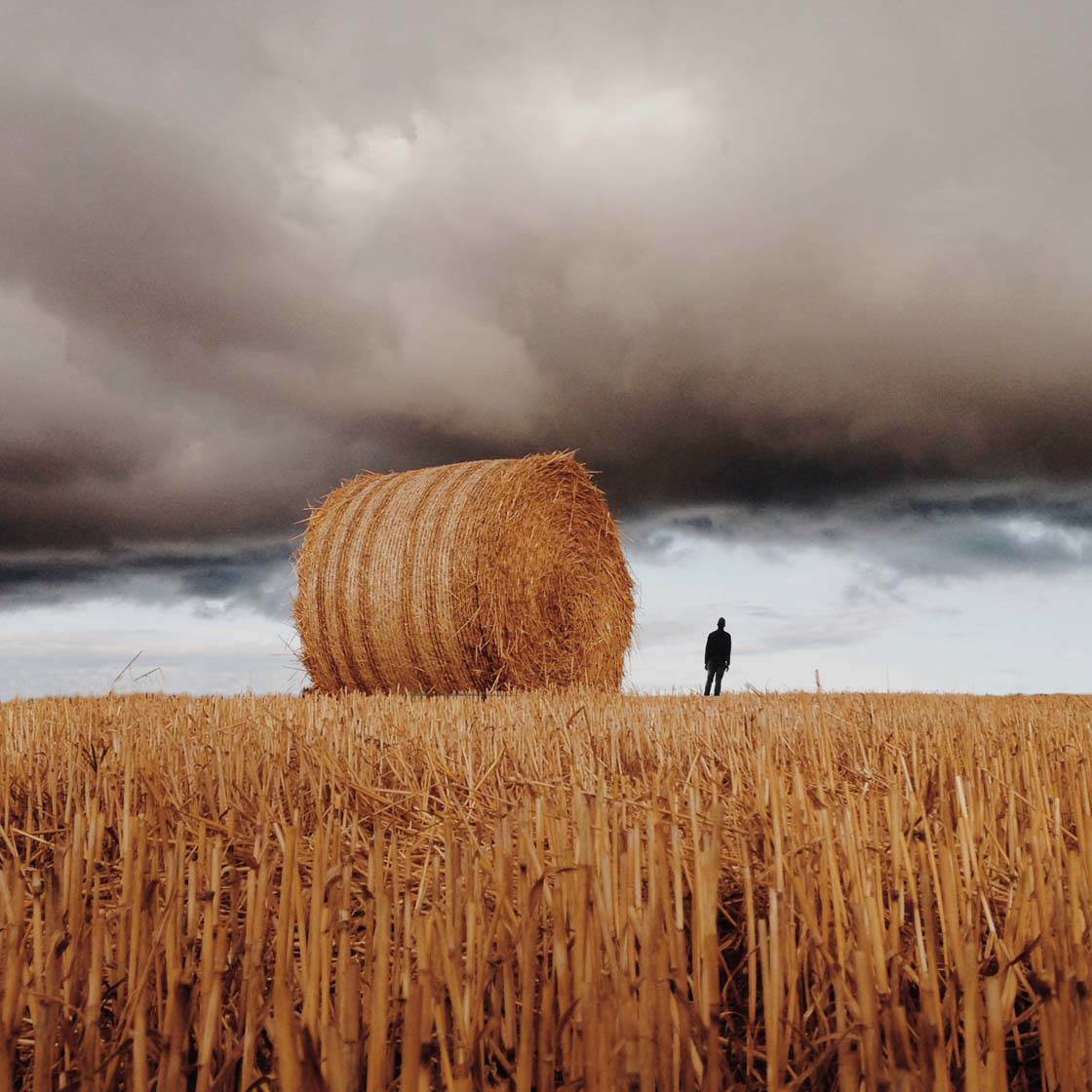 Photo by Carl Johan Johansson
1. Include a main subject such as a tree, person, building or other object that will act as a strong focal point.
2. Use the rule of thirds to position the subject and horizon off-centre, creating a naturally balanced and harmonious composition.
3. Create a sense of drama in your photos by shooting when the sky is full of dramatic clouds.
4. Use leading lines such as a path, road or river to lead the eye deeper into the image.
5. Add a stronger sense of depth by including objects in the foreground of the composition.
6. Include a person in the scene to create a sense of scale and tell a more interesting story.
7. Create symmetry by capturing reflections of the landscape in water.
8. Capture the smaller details such as flowers, leaves, water droplets and interesting textures in the landscape.
9. Capture the same landscape at different times of the year. Each new season will provide unique photo opportunities.
10. Spice up your landscape photos by adding fun and interesting props into the scene.
Quick Tips Cheat Sheet
Click the image below to download this handy Quick Tips cheat sheet!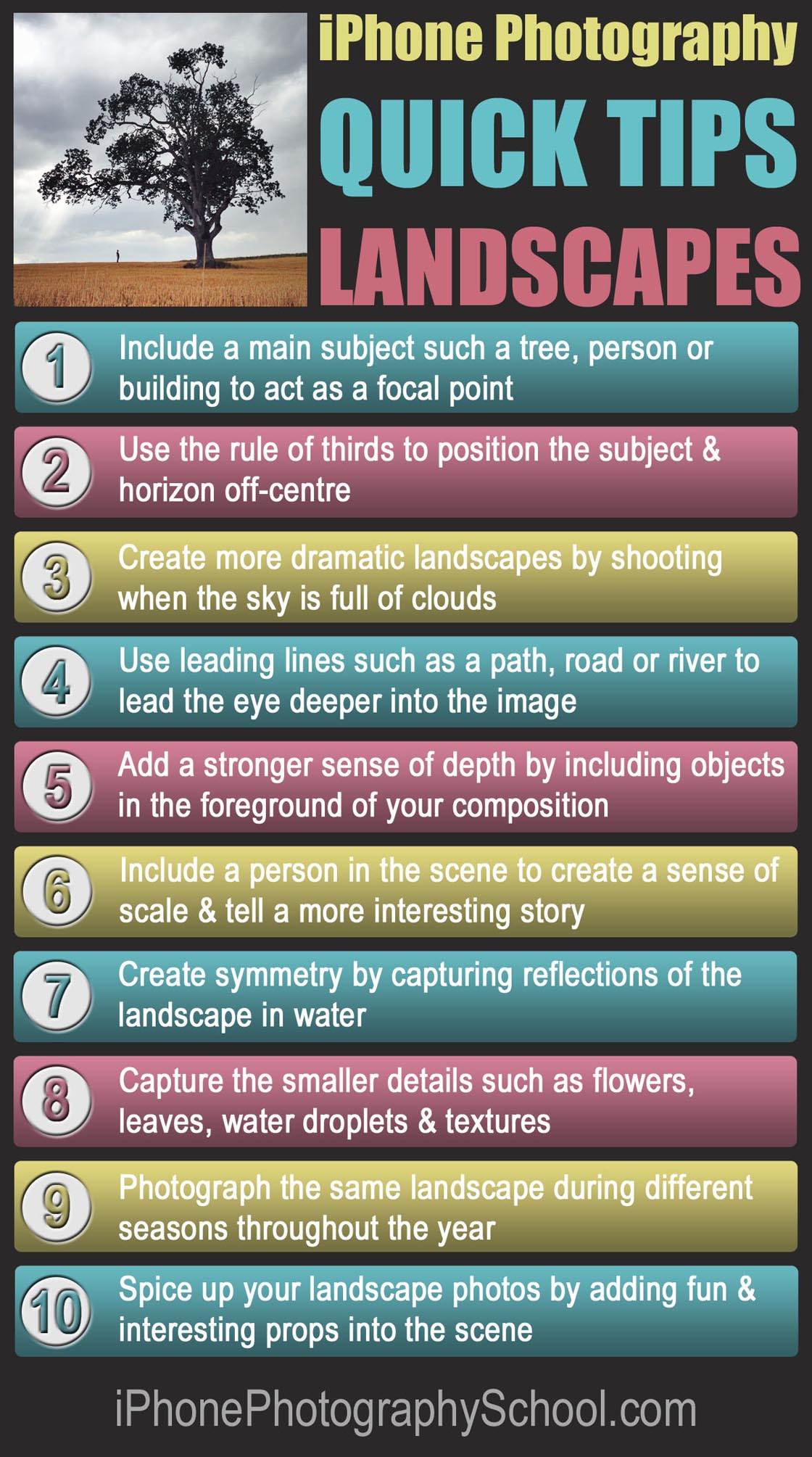 In-Depth Articles On iPhone Landscape Photography
To learn more about how to take stunning landscape photos with your iPhone, check out our in-depth eBook, tutorials and interviews where you'll discover more great shooting and editing techniques, as well as plenty of inspirational photos!
New eBook Reveals How To Take Exceptional iPhone Landscape Photos by Andrew Hector
10 Tips For Taking Stunning Landscape iPhone Photos by Carl Johan Johansson
Improve Your iPhone Landscape Photography By Including People In Your Shots by Carl Johan Johansson
How To Take Great Landscape Photos With Your iPhone by Emil Pakarklis
Interview: How Ruairidh McGlynn Takes Stunning Landscape Photos With His iPhone
Interview: How Daniel Casson Takes Stunning Landscape Photos With His iPhone
Interview: How Julian Calverley Created A Stunning Book Of His iPhone Landscape Photography