I recently had the pleasure of speaking to Julian Calverley, a talented and professional landscape photographer who also happens to take stunning photos with his iPhone. Julian sent me a copy of his #IPHONEONLY book which features 60 of his beautiful iPhone landscape photos, and I was awestruck by the quality of his work. In this interview you'll find out more about Julian and how he takes such incredible landscape photos with his iPhone.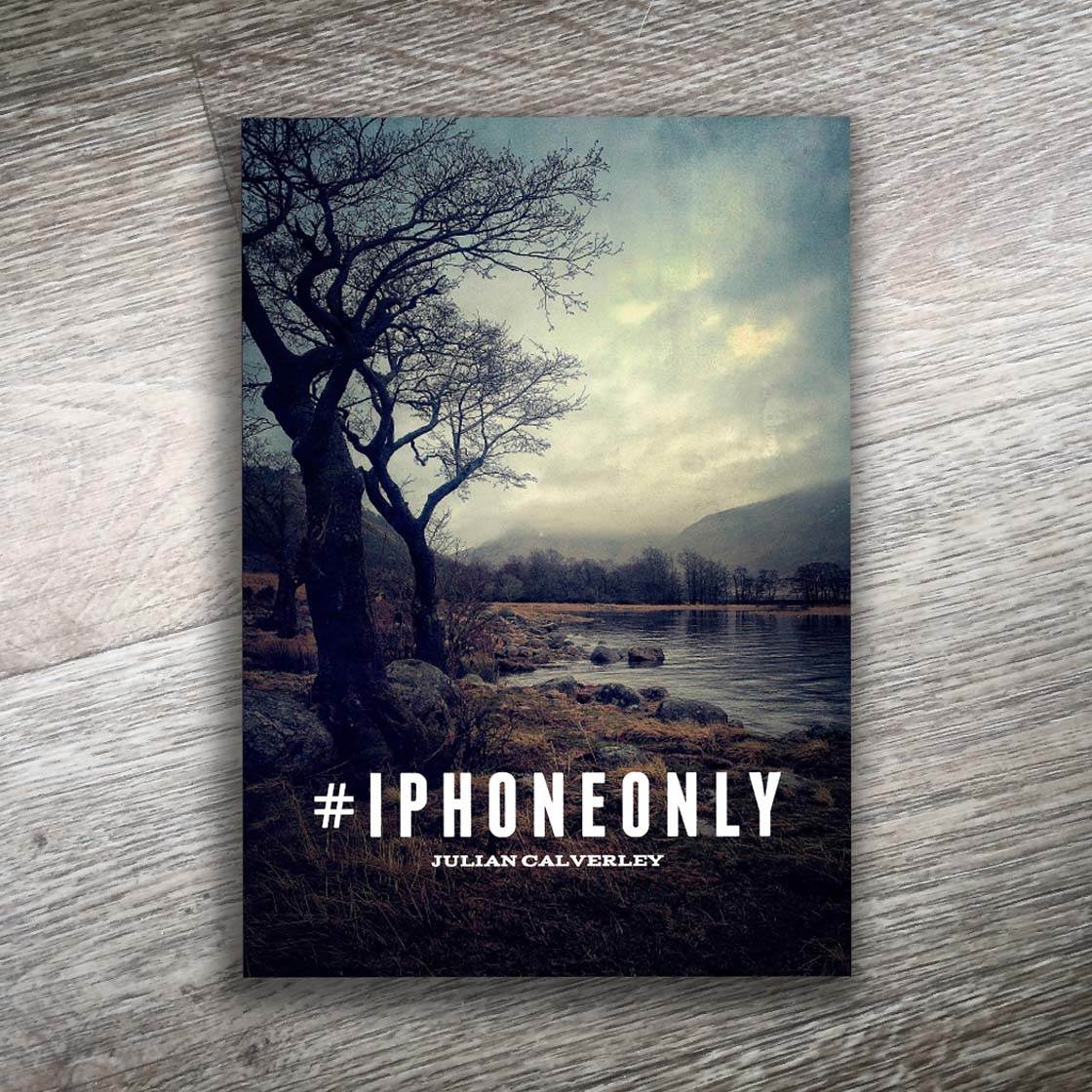 This book will leave you in no doubt that you can create stunning images with your iPhone. Julian has an excellent eye for light and composition, and his pictures are incredibly atmospheric with an almost painterly quality.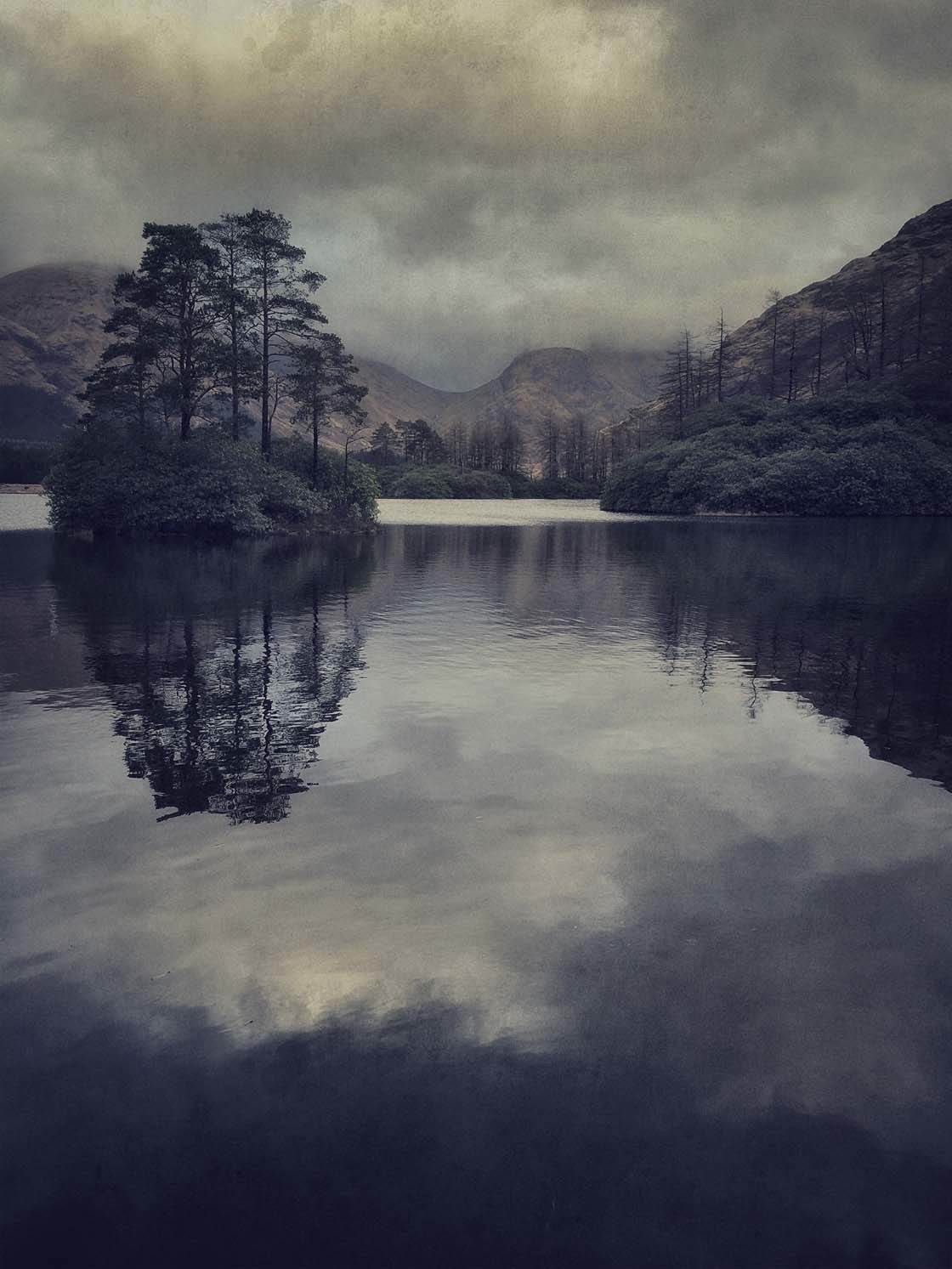 If you're a fan of landscape photography, I would definitely recommend purchasing this book. The print quality is excellent and the images are inspiring.
I own many landscape photography books and can sit for hours perusing their pages, but what I love about Julian's book is that every single photo has been taken with an iPhone. The #IPHONEONLY book will definitely have pride of place on my coffee table!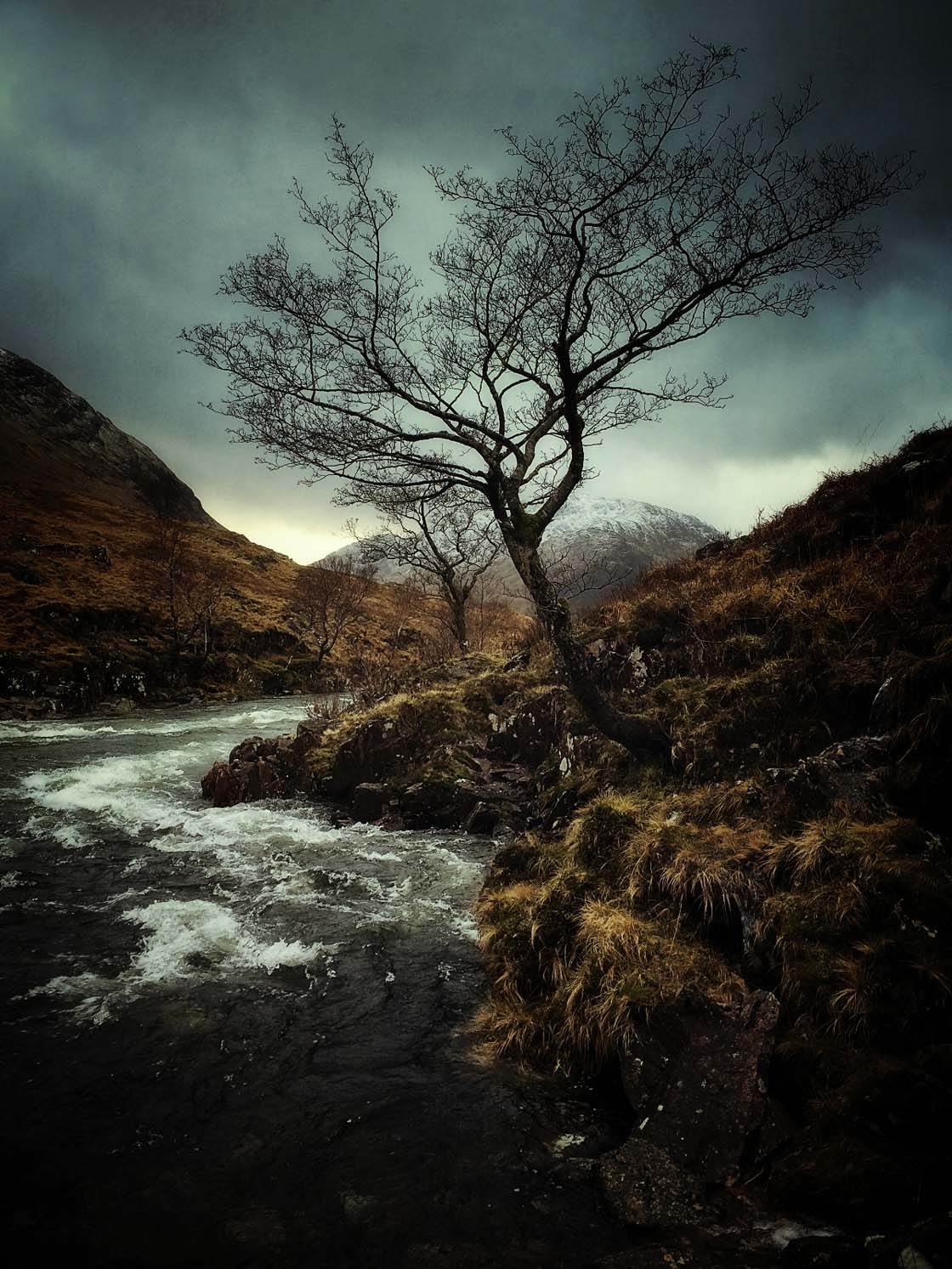 When I caught up with Julian earlier this week I asked him all about his iPhone photography journey and how he came to create a book of purely iPhone photos. So let's find out what he had to say.
Tell us a little bit about yourself.
I'm a landscape and advertising photographer. I was born in Hertfordshire, United Kingdom in 1964, and very quickly demonstrated a passion for drawing and painting, in particular watercolor landscape work.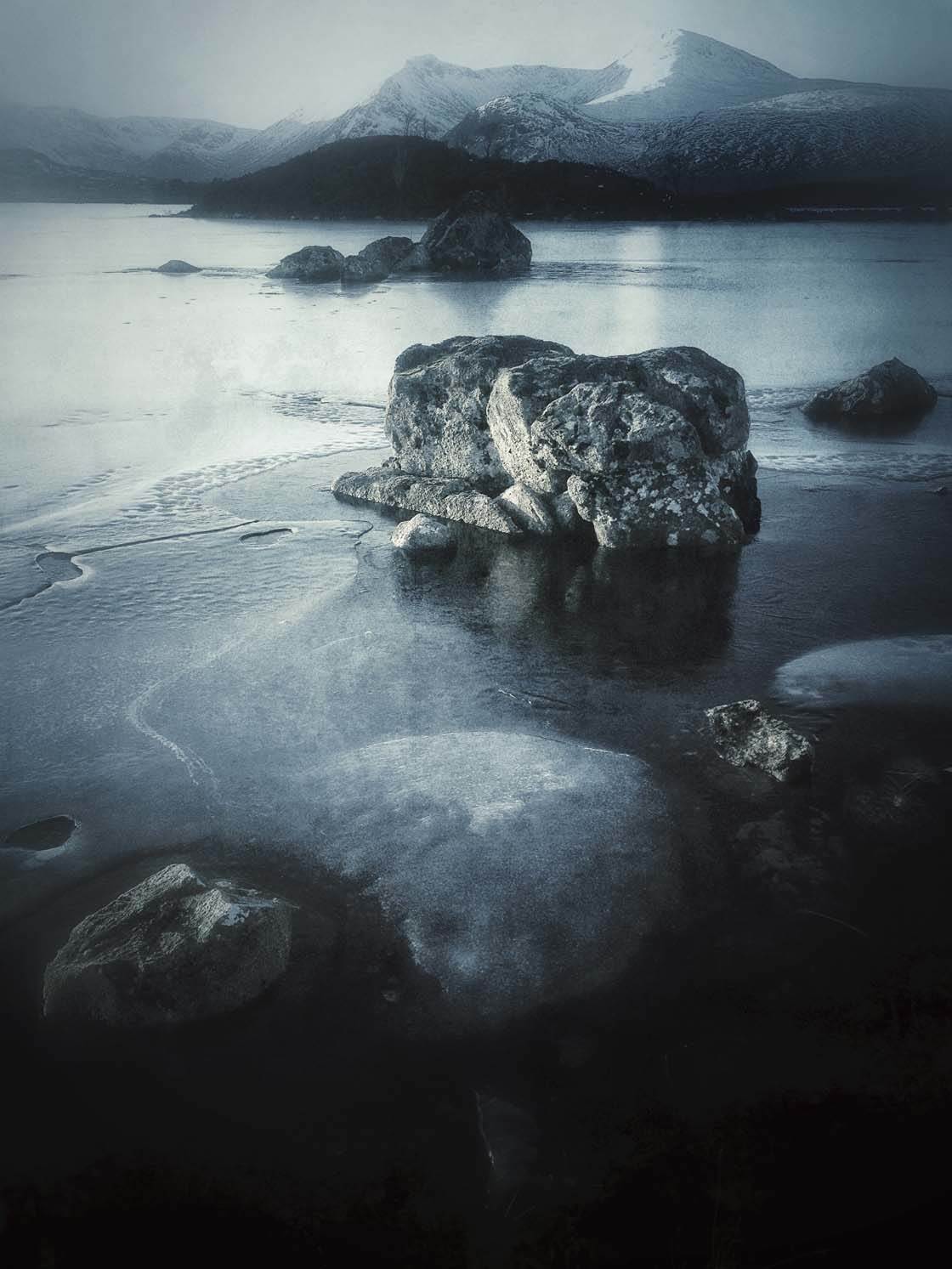 After a brief and uninspiring spell at art college, I realized it was the mix of photography and traditional darkroom skills that would allow me to express myself most effectively. Over the next few years I gained experience with various studios, and in 1988, at 24 years old, I set up my first studio and darkroom.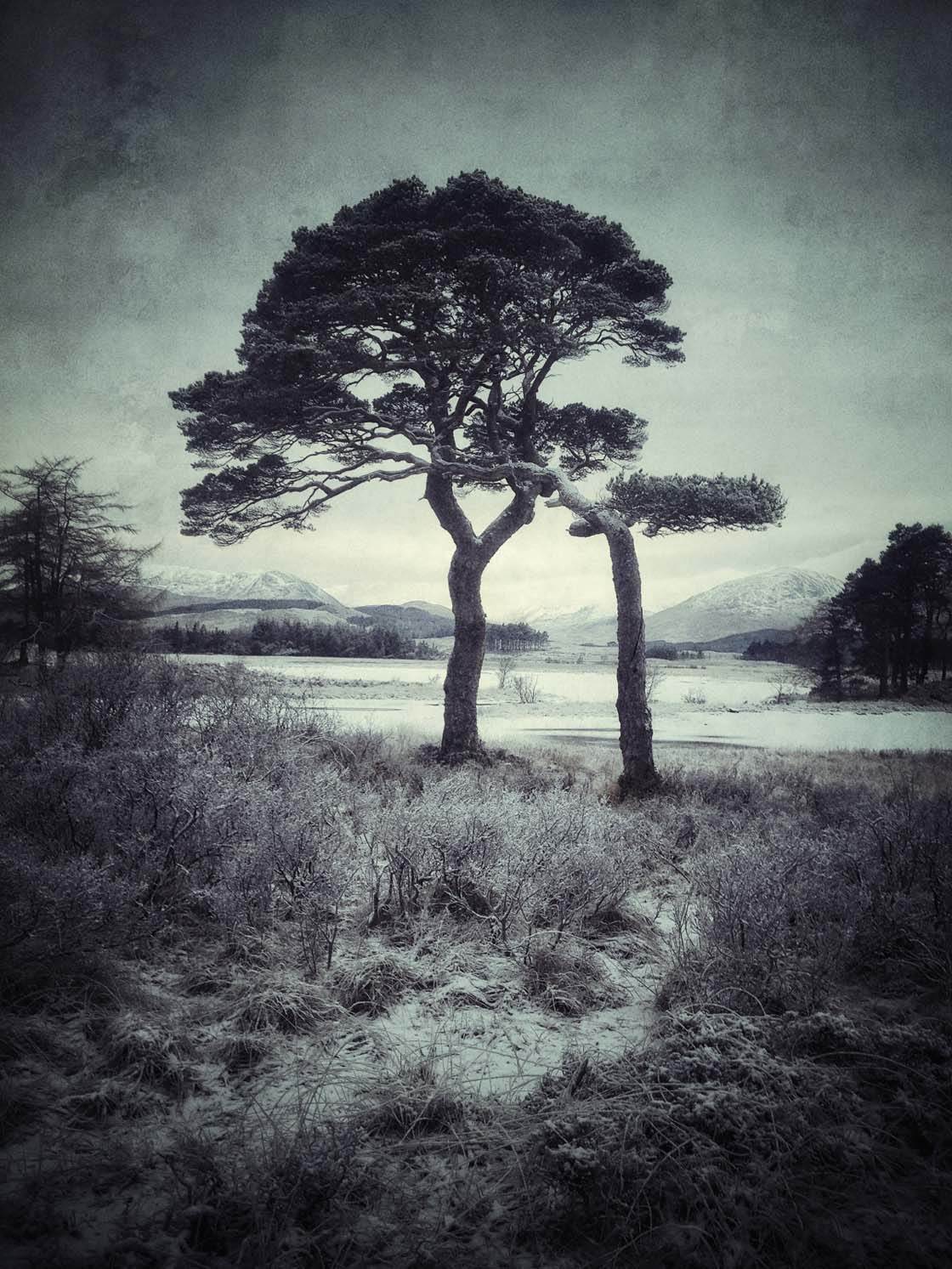 I'm at home both in the studio and on location, shooting people, landscape, lifestyle, automotive and underwater. My cinematic style, mixed with a resourceful and passionate nature, has gained me a solid and trusted reputation with clients worldwide. I now divide my time between personal and assigned work.
As a professional photographer, you use some very high-end camera equipment. At what point did you realize that you could also create great images with the iPhone?
You can create great images with pretty much any camera. The "expensive" cameras, such as my ALPA STC / IQ180 MFDB combo simply allow me more control. I can create and work on very large (80 megapixel) files, which my commercial clients require, and which I prefer for making large exhibition prints of my personal landscape work.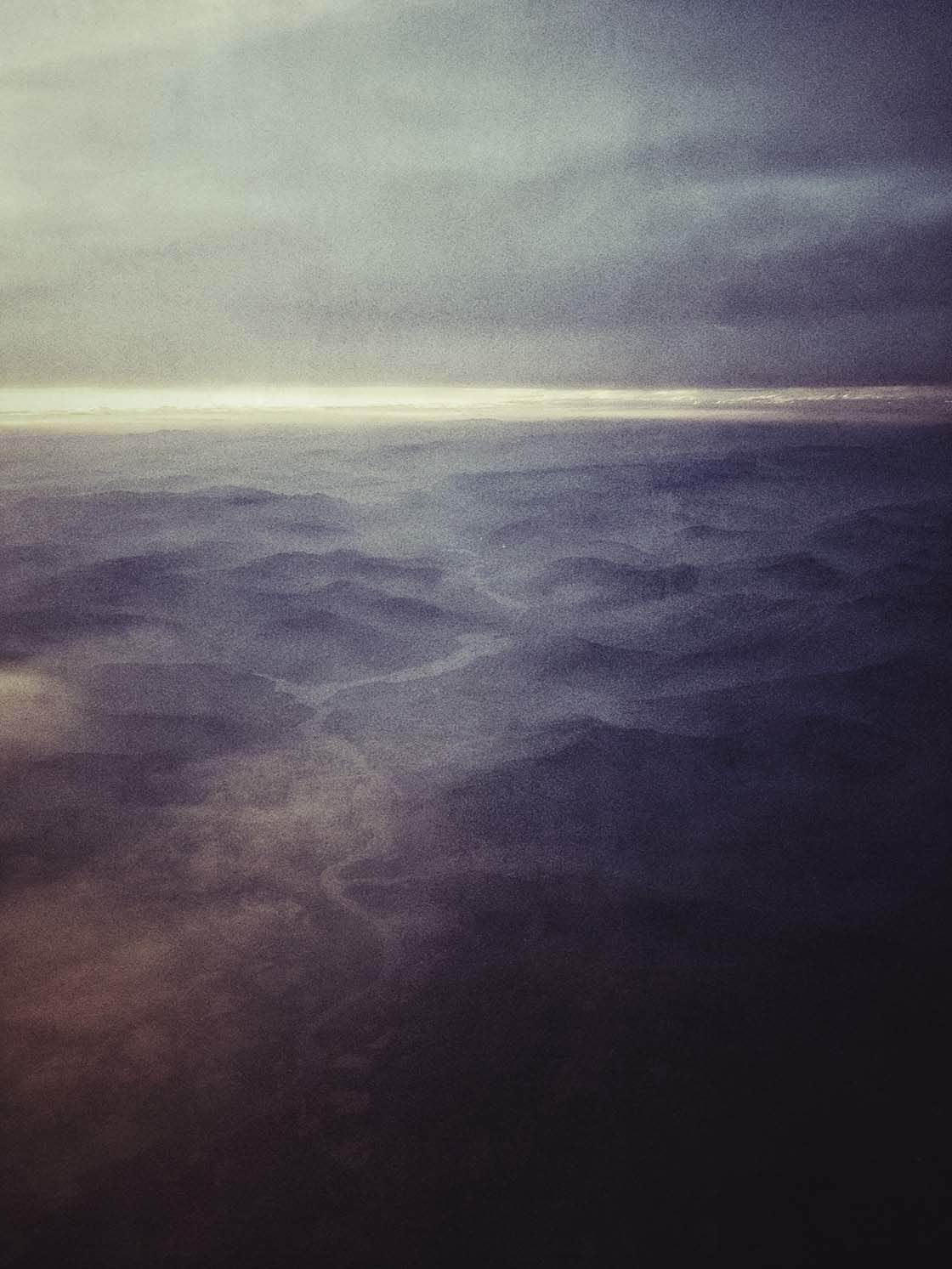 I'll be honest, I never ever used, or considered using a camera phone. It was my friend Jack Lowe (@lordlowe) who encouraged me to join Instagram, and that was when I first started using the iPhone.
It wasn't long before I started enjoying the freedom of using such a small and portable device, something that was always with me, and pretty soon I was using it on a regular basis.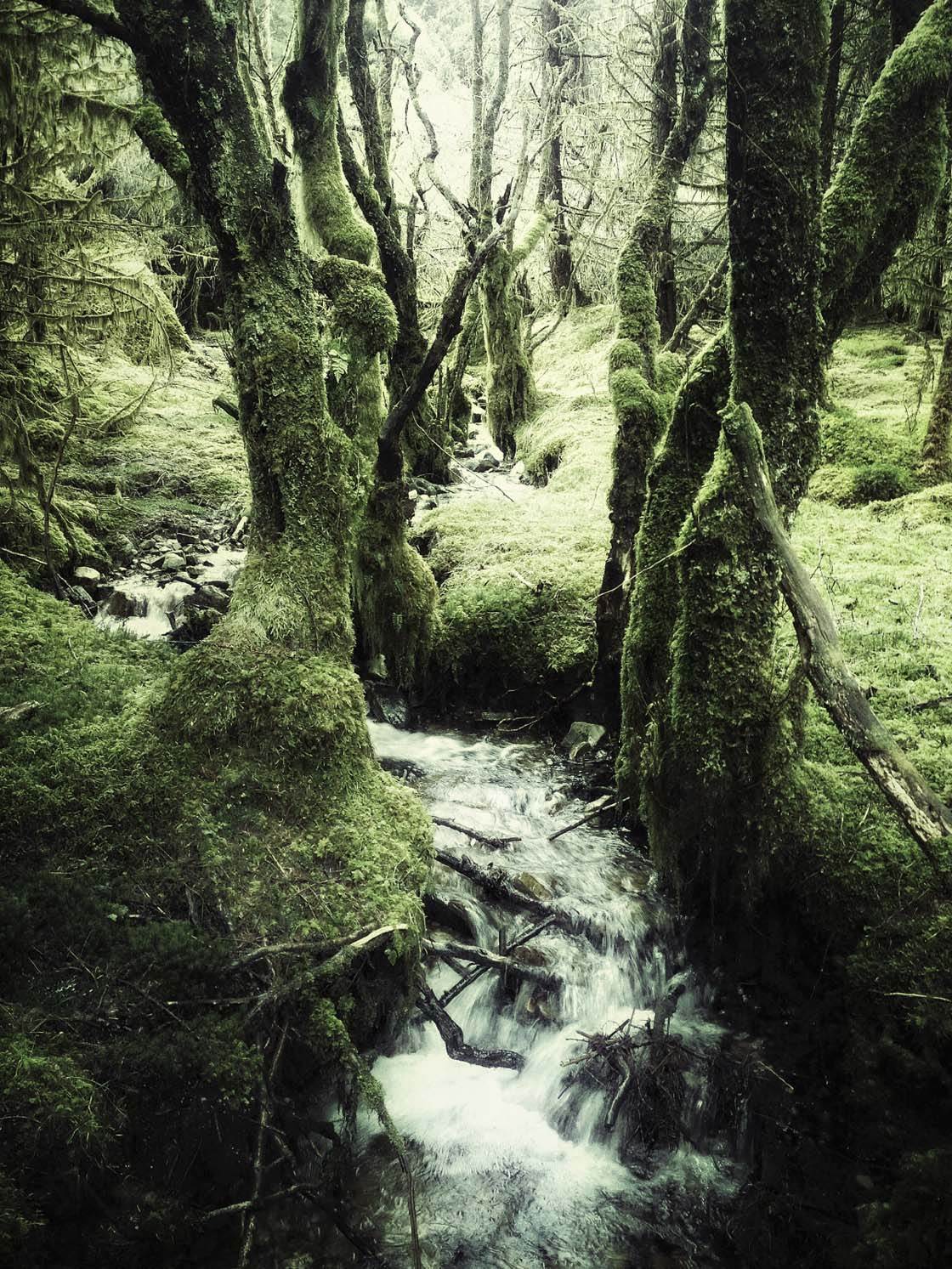 Congratulations on producing such a beautiful book of your iPhone landscape photography! What inspired you to create a book featuring just your iPhone photos?
Thank you. Yes, the book was a bit of a surprise. It wasn't planned at all. I was actually planning a book on my large landscape work, and in one of the meetings with the publisher to discuss that book, I showed him my iPhone work.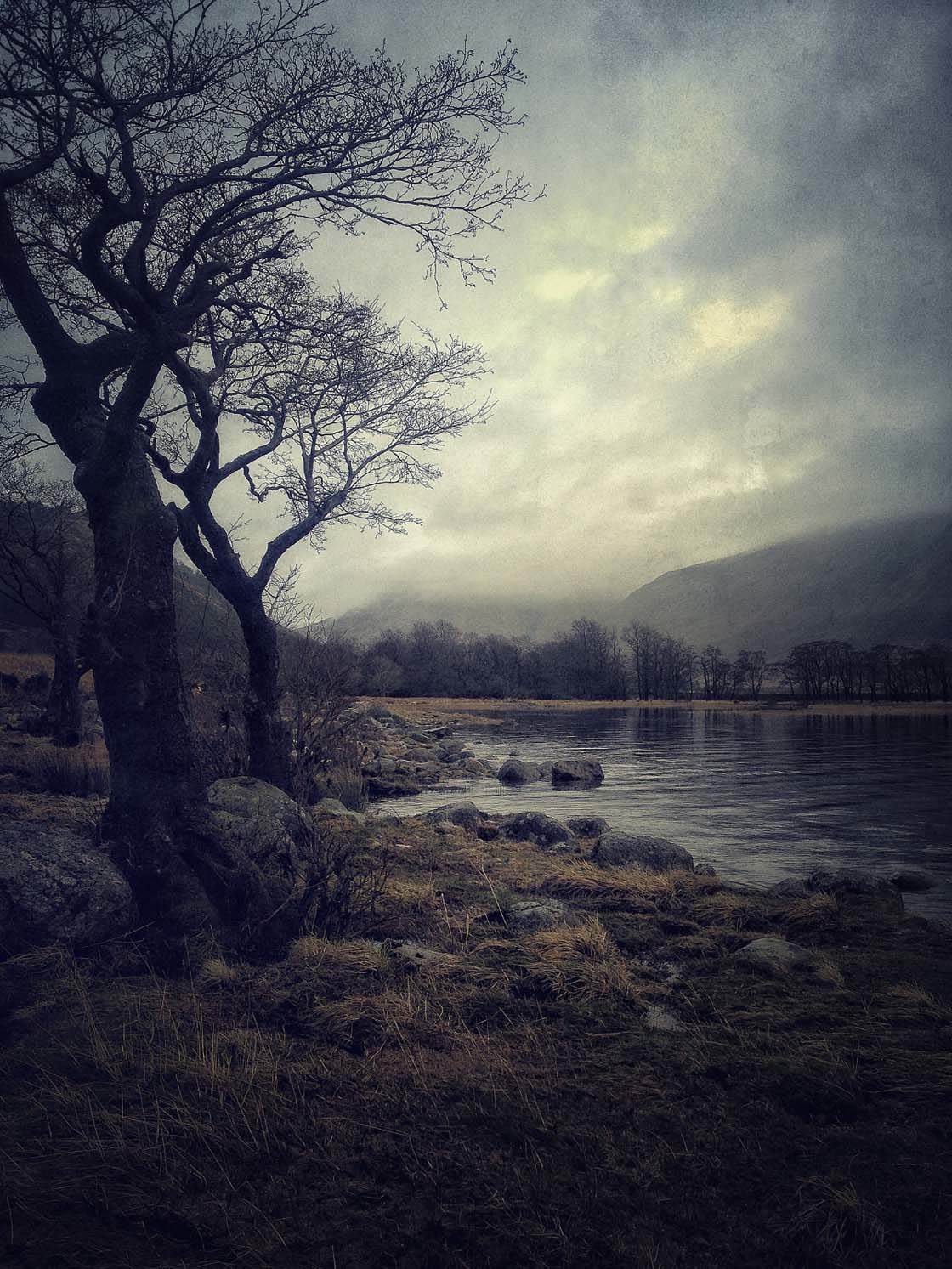 These photos were getting a lot of interest and positive feedback on social media, and when I showed them to art directors. There and then, the publisher suggested we make a small book – one that might inspire and appeal to people who used their phone cameras. So that's what we did.
Pretty quickly we made a selection of images, and started working on layouts. We approached a printer down in Bath who works with a waterless press which is capable of extremely high levels of detail. We thought this would be perfect for the size of the book. So in what seemed like a pretty short space of time, we ended up with the finished book.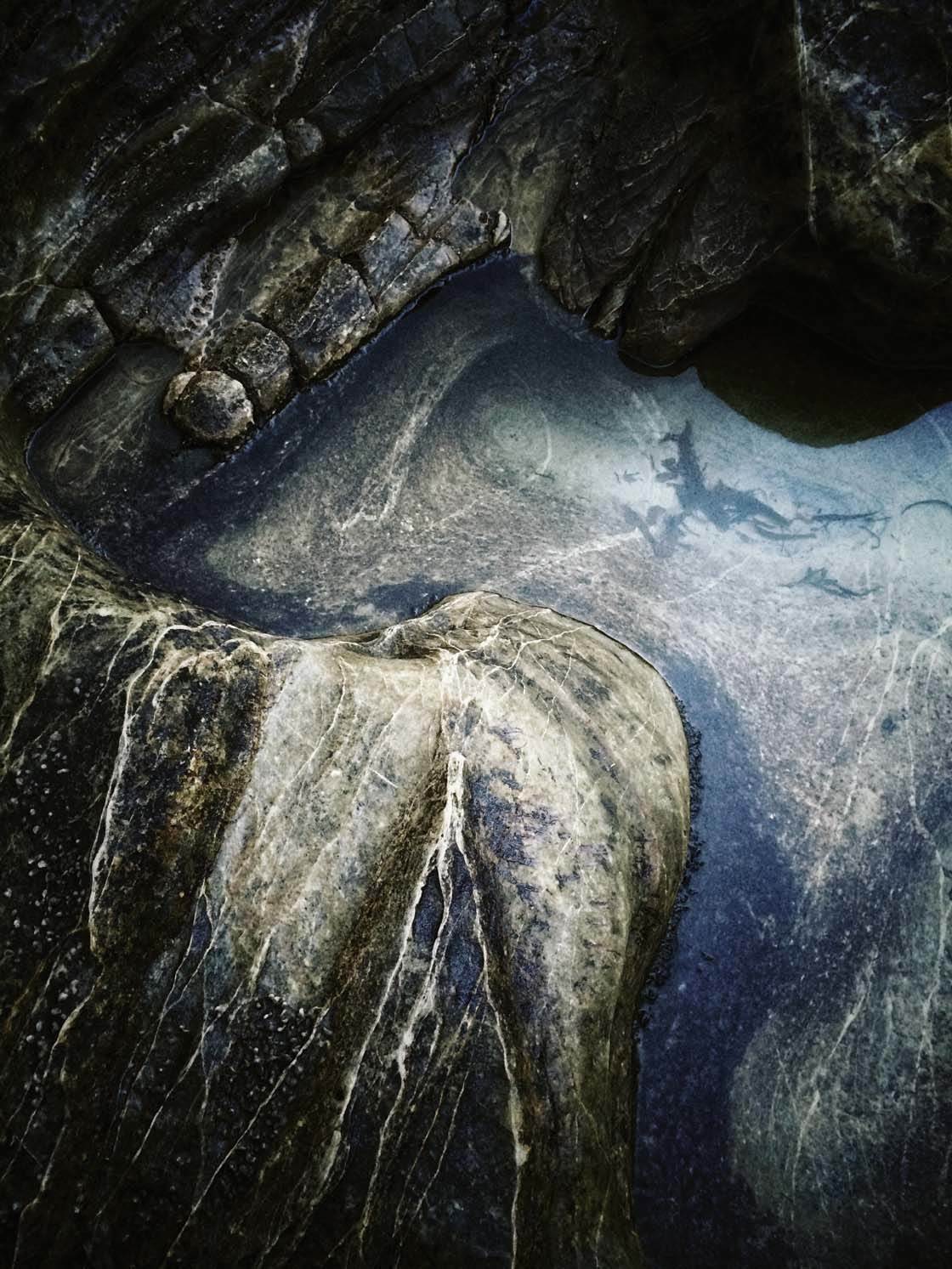 It's created a lot of interest, to the point where Apple have invited me to give a talk on my work at their Covent Garden store. I've even had a couple of ad agencies call to discuss commercial commissions, shot on an iPhone, and that's something I would have never imagined a few years ago. I've also been approached by a gallery to exhibit the work.
The majority of people who see the #IPHONEONLY book are inspired to go out and have a go themselves. It's personally very satisfying to see that. We've had some great feedback from people who have seen the work in printed form at the current exhibition. Many can't believe it's all done on such a small and portable device.
What draws you to landscapes over other genres of photography?
I simply love being out in the places I photograph. Landscape photography is my soul food. Standing there alone in these breathtaking locations is a world away from the busy life of commercial and advertising photography.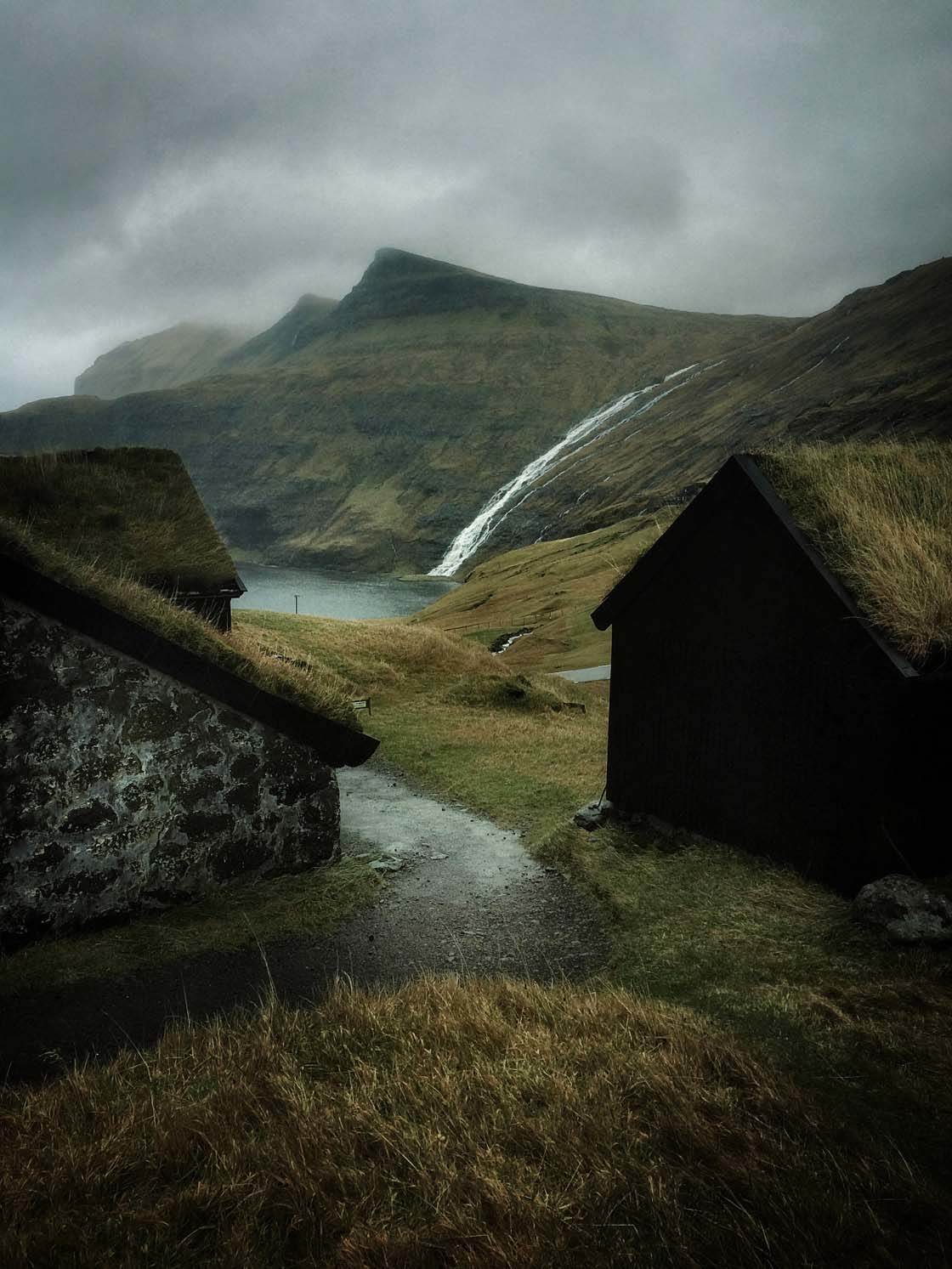 I spend a lot of time shooting in Scotland. The drama of the Highlands and Islands is hard to beat. As a small boy I spent many summer holidays with my parents and relatives there, camping and exploring, so I feel a very strong connection with the place.
You capture stunning light in your landscape photos, often with moody and dramatic skies. What are your favorite conditions for shooting landscapes?
I prefer days that are less sunny. I'm drawn in particular to stormy and unsettled weather. Autumn and winter are my favorite times of year to shoot too. I love the drama of "bad weather."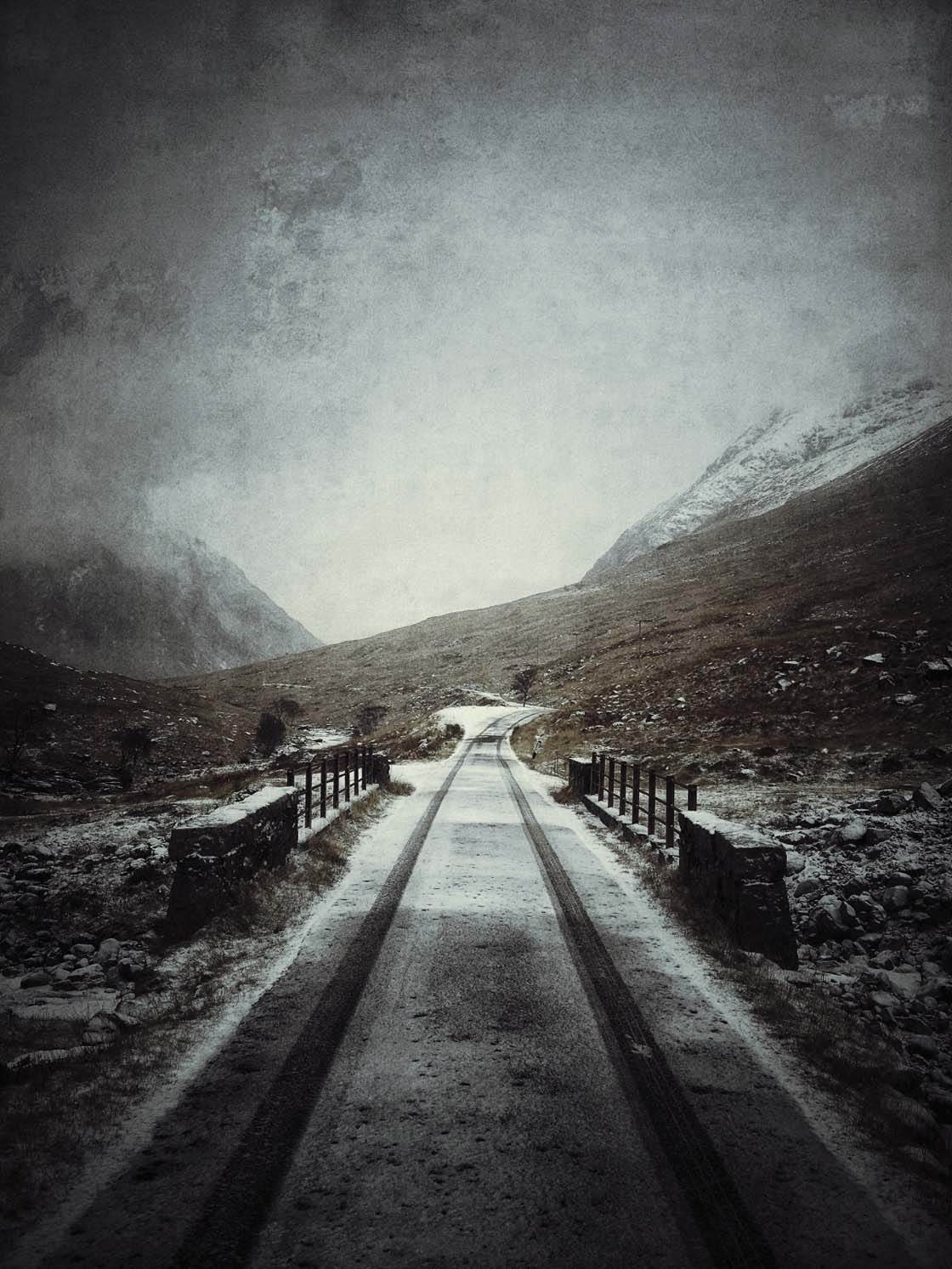 Having a consistent editing style is very important, especially when displaying large bodies of work online, at an exhibition, or indeed in a book. Your editing style is very distinct, with desaturated colors and textured skies. What made you choose this editing style for your iPhone landscape photos?
I didn't set out to create or work to a style. I just do what feels right and what feels instinctive. The texture thing was a part of the app that I use, but over time I've dialed that back and the more recent work shows very little texture.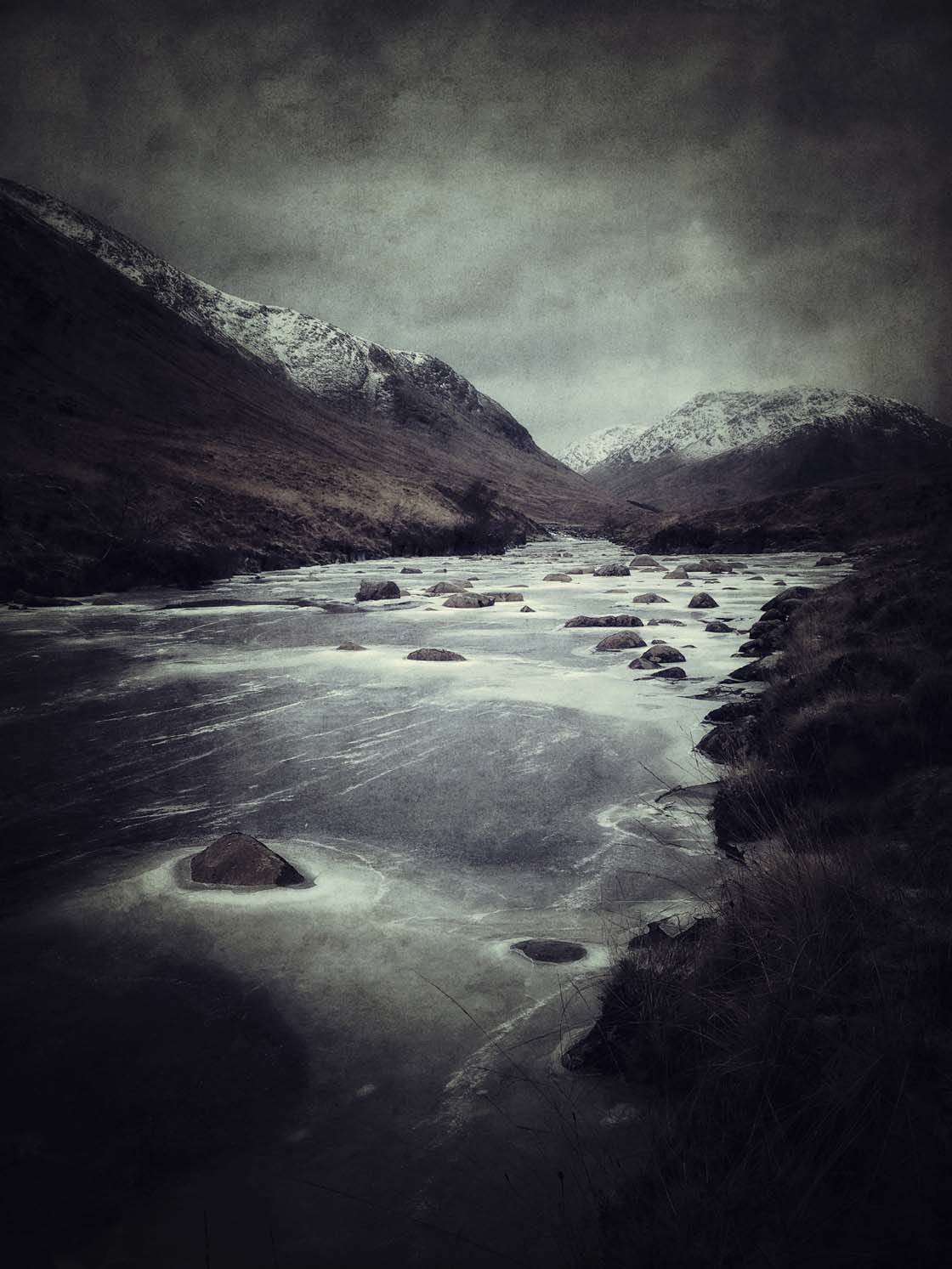 To be honest I've never been a fan of added textures, but for some reason it felt okay to do on the iPhone app.
Are there any apps that you use for taking photos besides the native camera app?
No, just the camera app itself. I've played with Slow Shutter app, but rarely use it.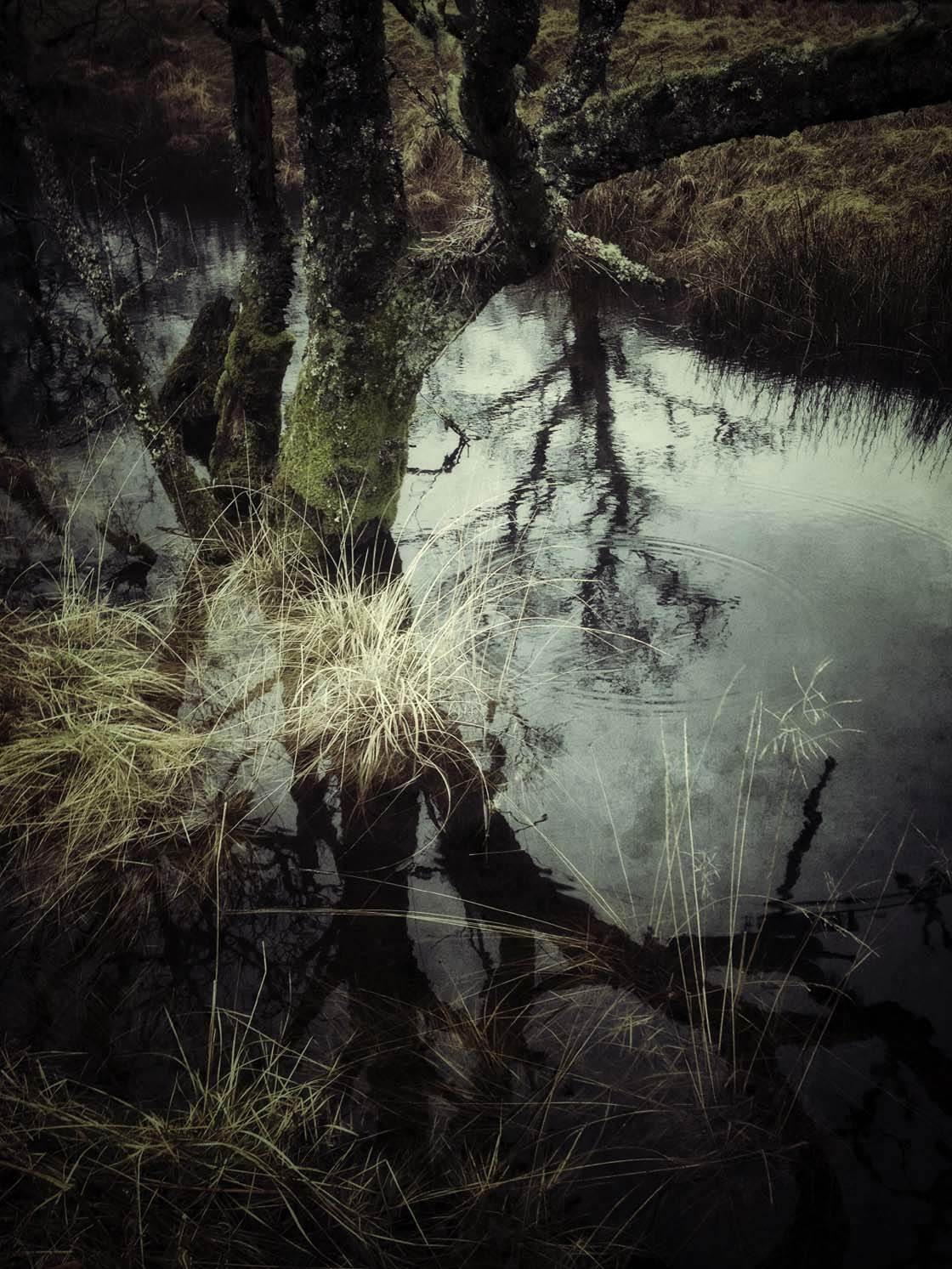 What are your favorite apps for post-processing, and which tools do you use for creating the subtle textures in your photos?
I use just one app, and that's Snapseed. I find it very quick and easy to use. I generally dial most things back and spend just a minute or two working on an image.
The textures were introduced using the Vintage filter, but the recent Snapseed upgrade has changed that, so the Retroflex filter is where the textures are now found. But I'm using them far less often these days, if at all.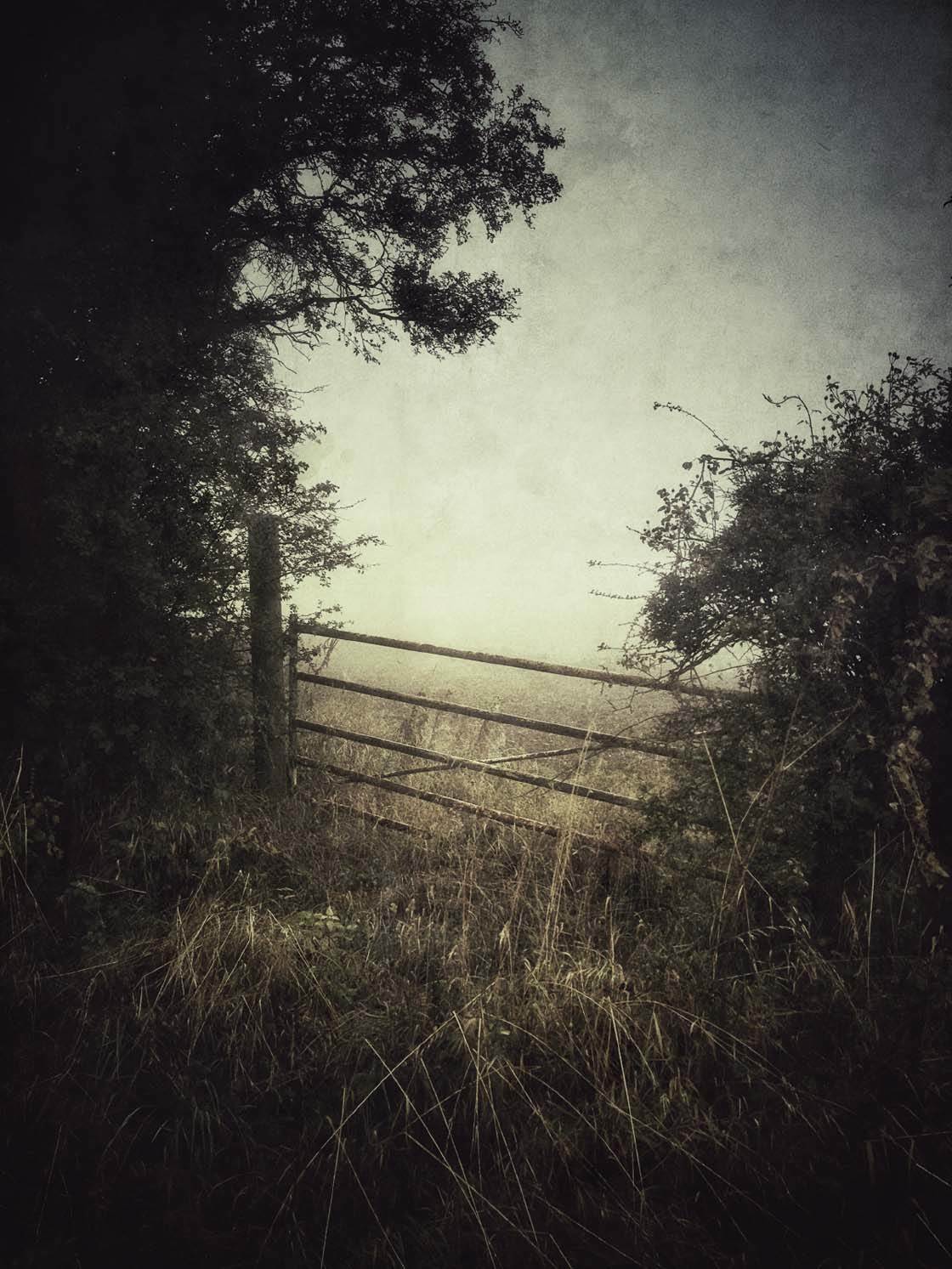 Having spent so much time sitting in front of conventional high-end retouching setups, it still amazes me what can be done on such a small handheld device.
Click here for a complete guide to using the Snapseed app to create spectacular iPhone photo edits.
Do you use any iPhone photography accessories?
The only accessory I use is a Mophie Juice Pack to extend battery life. This is particularly useful for long days out in the landscape, and on cold days too when the battery drains more quickly.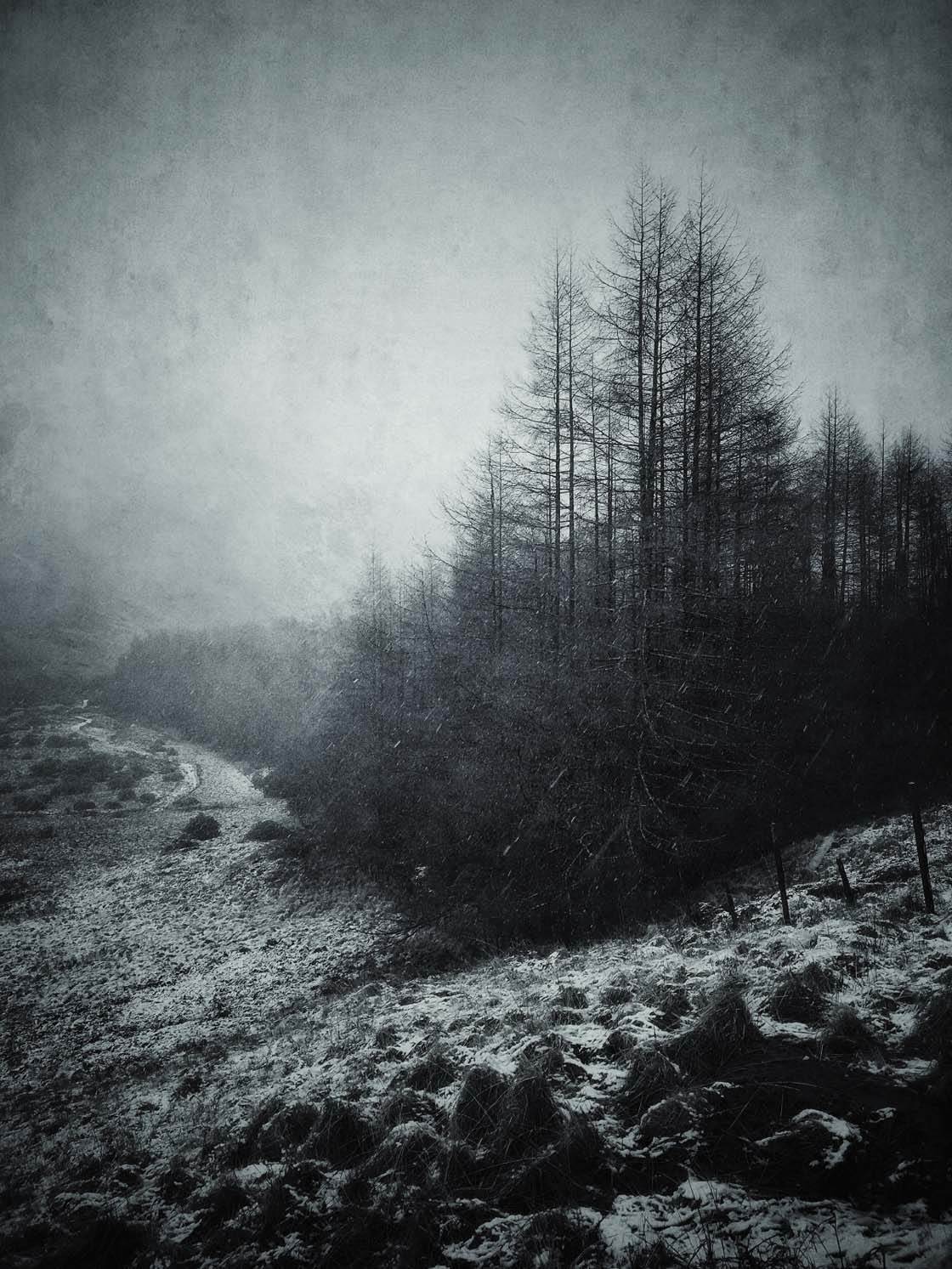 Can you briefly explain the story and editing process behind your three favorite iPhone photos?
It's impossible for me to chose three favorites, so I've chosen three images that stand out for various reasons.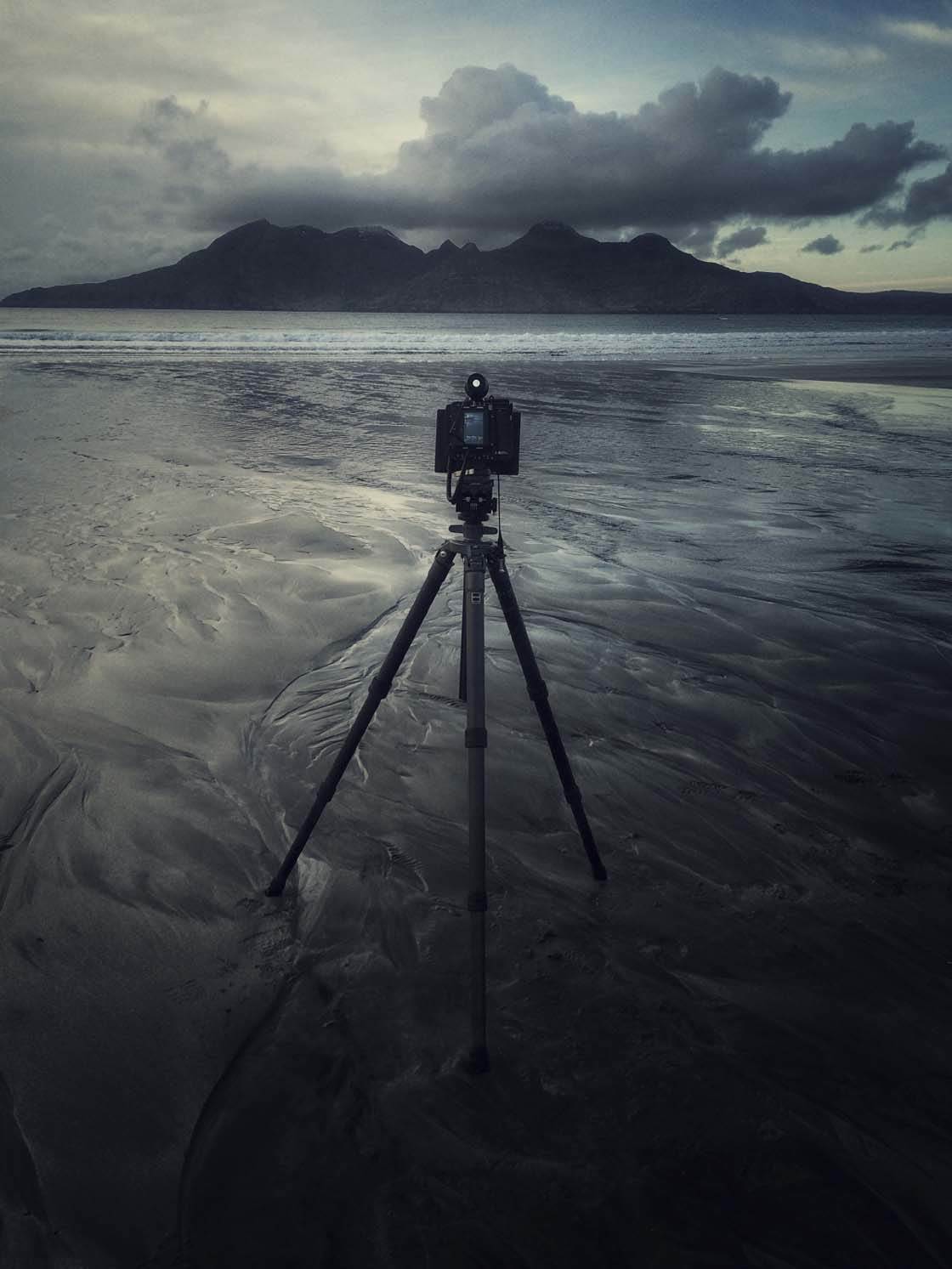 The above image was made last winter on the Isle of Eigg. The view is from the Bay of Laig, looking across to the Isle of Rum. When I'm away shooting I often take a picture of my camera set up, and I've come to refer to them as "lonely selfies."
The ever changing patterns in the sand make beautiful shapes, topped off with the "hat" of clouds on this particular day. I simply under-exposed the image slightly, then darkened and desaturated it in Snapseed.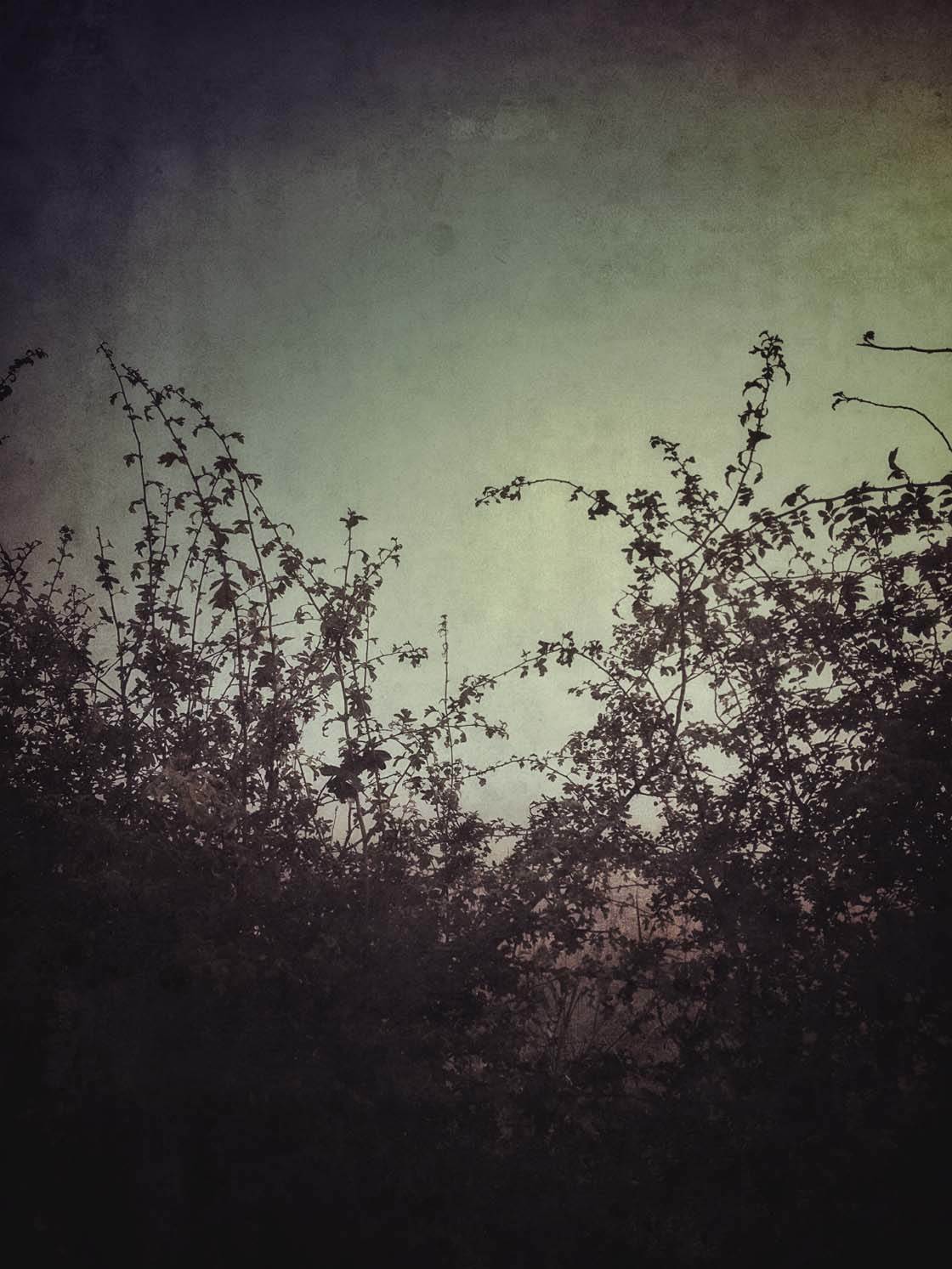 I've chosen this image for its simplicity. It was taken in my back yard on a flat weather day. The color palette is completely made up in post-processing, but to me feels very comfortable.
As with all my iPhone images, the post-processing took place in Snapseed. The color palette was created with a couple of passes through the Vintage filter, and then finished off with a little vignette.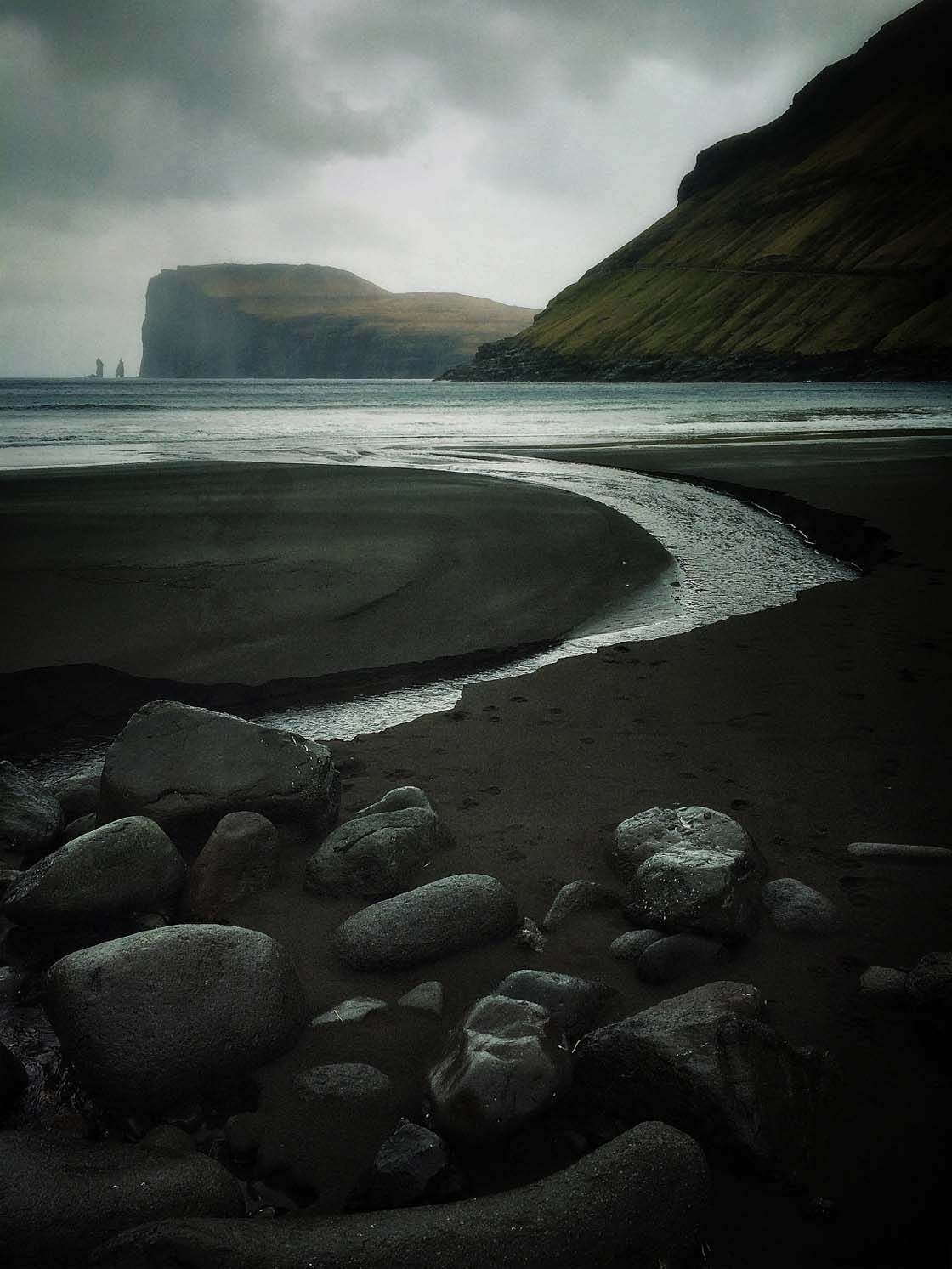 This image was taken in late October when I was on a shoot for Land Rover in the Faroe Islands. The location is the beautiful black sand beach at Tjørnuvik, the northernmost village on the Faroese island of Streymoy.
Again, it was an overcast day with light rain falling. The layered composition almost walks you through the shot, from the black rocks and sand, through the river entering the sea, to the towering cliffs beyond.
Post processing was again very simple – color grade in Vintage, dialed right back, some desaturation, darkening overall and a subtle vignette, all in Snapseed.
What tips do you have for beginner iPhone photographers who want to start taking better landscape photos with their iPhone?
I would always suggest aiming for simple and strong compositions. While it may be seen as a cliché, the rule of thirds is a good place to begin when starting out in photography.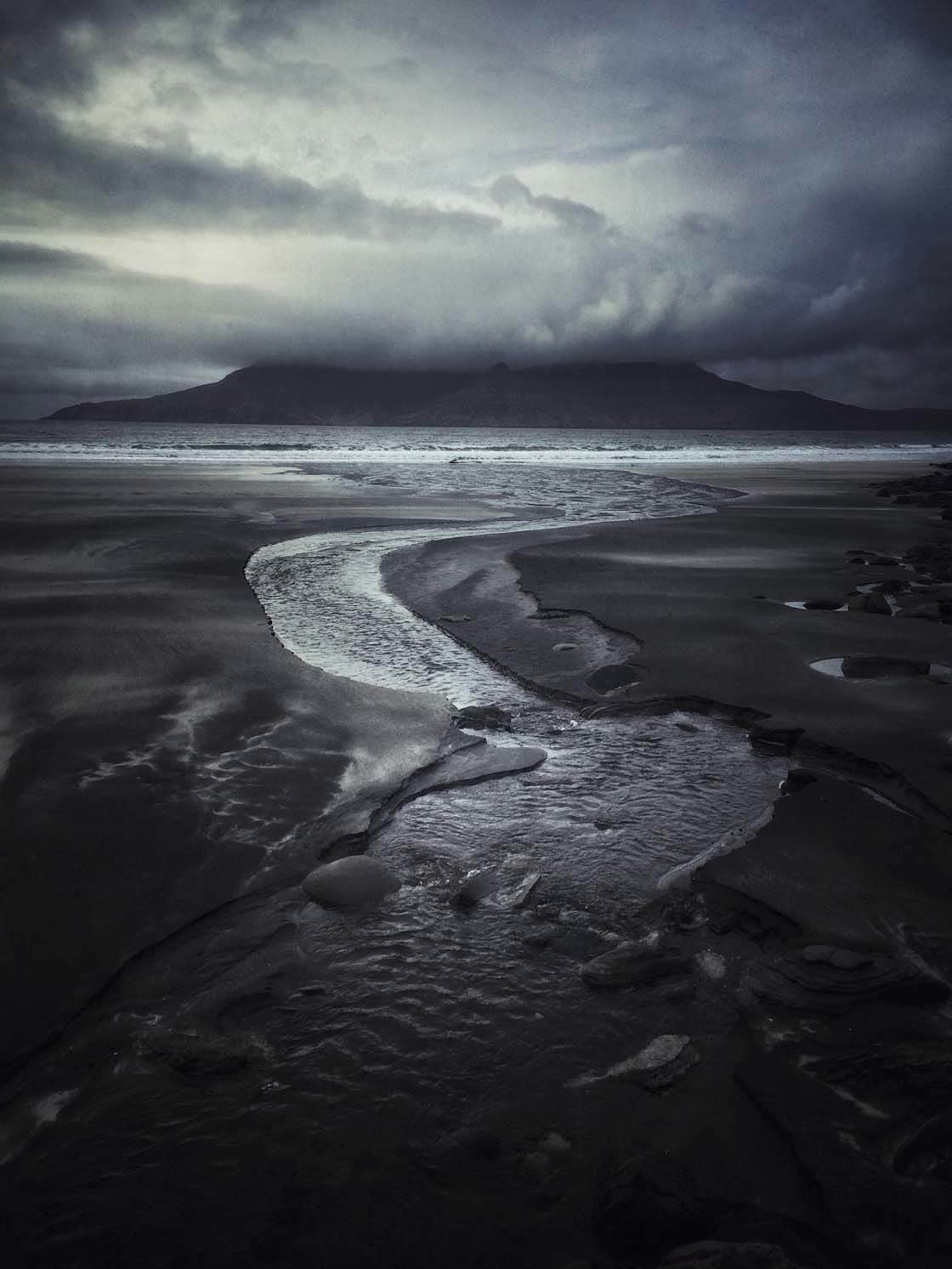 Move around when framing, and work from the foreground back. Try to avoid clutter and distracting elements in a shot.
Have a little patience, and hold out for an interesting break or moment in the clouds. Similarly with the sea, wait for a moment when a wave is breaking. Oh, and pay attention to keeping the horizon level!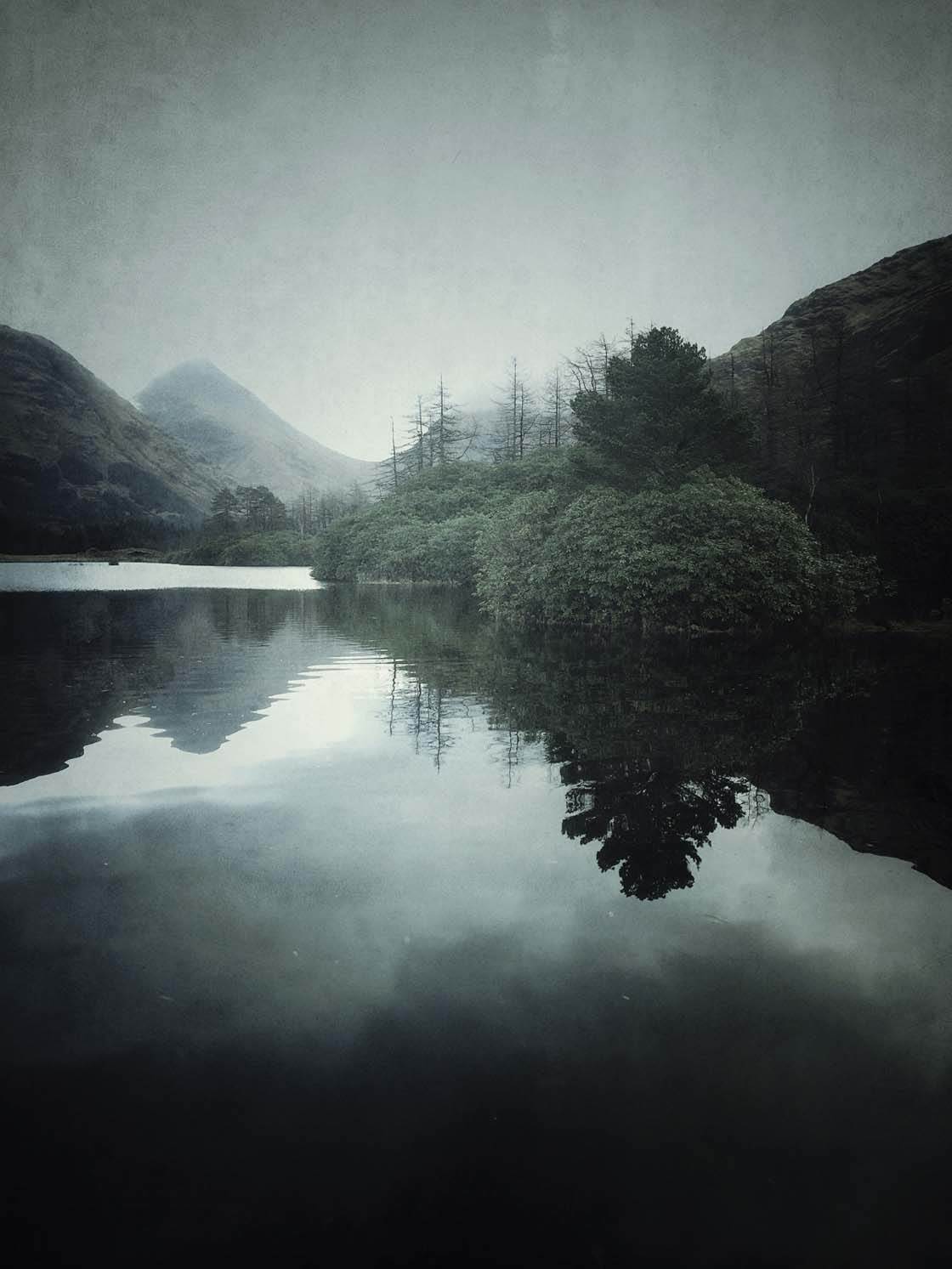 Which iPhone photographers do you admire the most?
I go through phases. I'm currently enjoying the work of @hamletpowpowpow, @_f7, @butterflyblue and @villarphoto.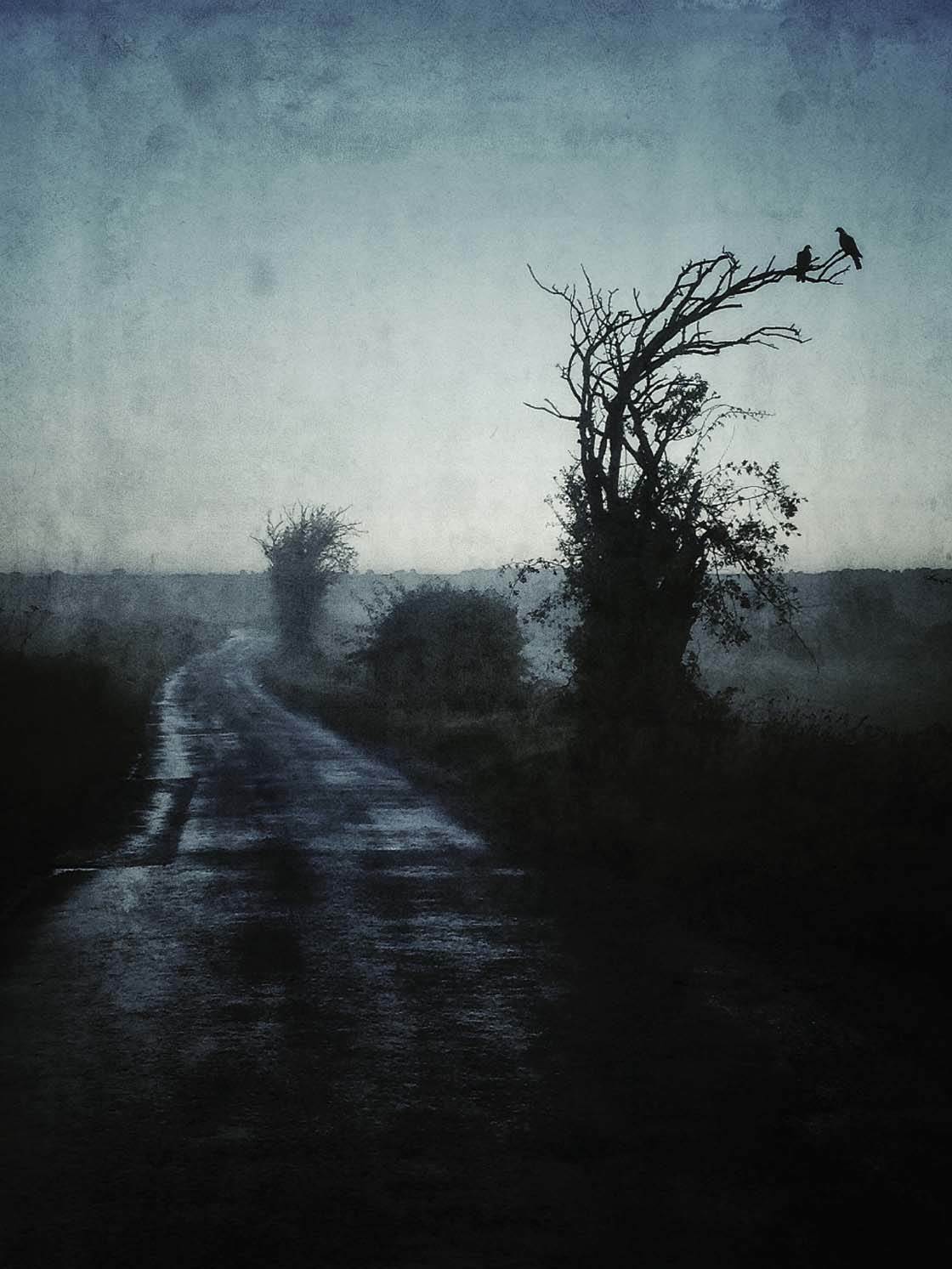 Some traditional and professional photographers look down on mobile photography. Have you experienced any negativity since venturing into this field, and what are the upsides to shooting with your iPhone over high-end camera gear?
I think it's all about perception. To be honest I was the last person I'd ever imagine using a camera phone. But now, having got used to it and actually enjoying the freedom of it, I'm a convert. Yes, I have experienced negativity, but it really doesn't bother me.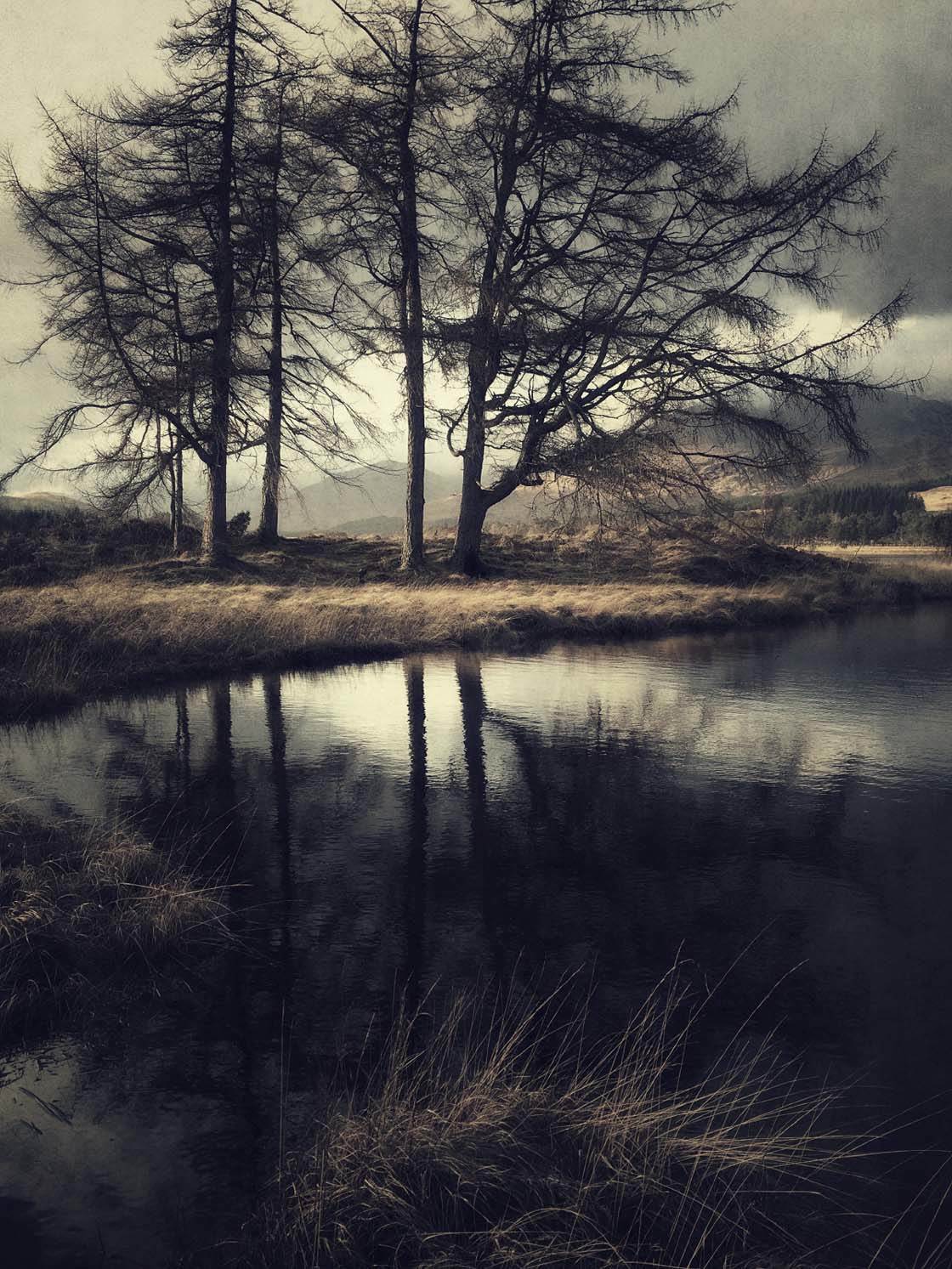 For me, the upside is portability and spontaneity. The iPhone is pretty much always with me, and fits in my pocket. I don't have another camera that can do what it does, in such a small package.
Another great use of the iPhone when on location is that of a visual notebook. Plus I have apps that give me accurate information on sun times and tide tables, and organizational tools such as the Things and Evernote apps. It's my portable office, and I really couldn't do without it.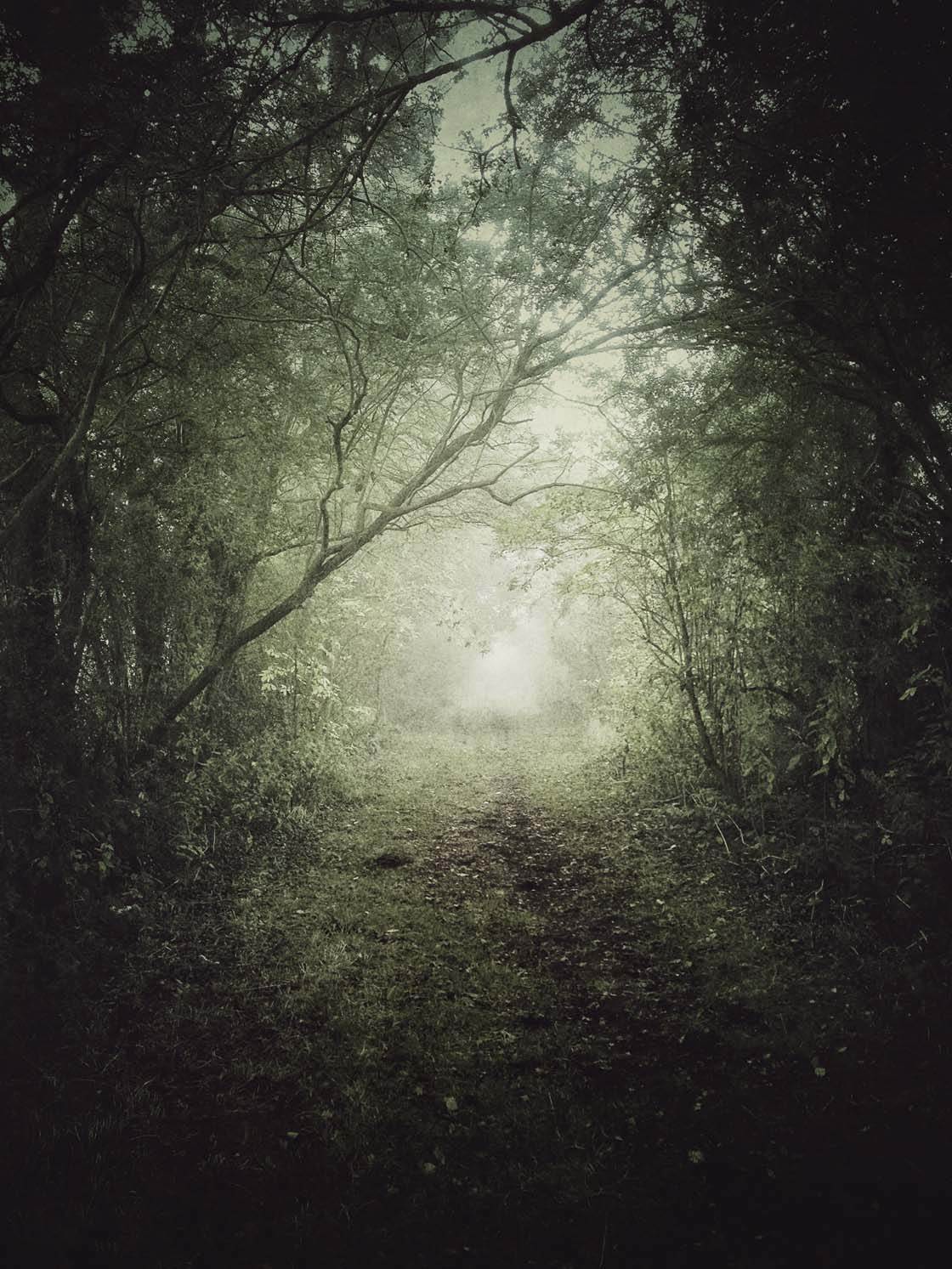 Where can we see your iPhone photography, and where can your #IPHONEONLY book be purchased from?
Currently there's a show of my iPhone photography at the Snug Gallery, in Hebden Bridge, United Kingdom. The exhibition runs until June 8, 2015.
You can also see my images online via Instagram @jccalverley and on my website: www.juliancalverley.com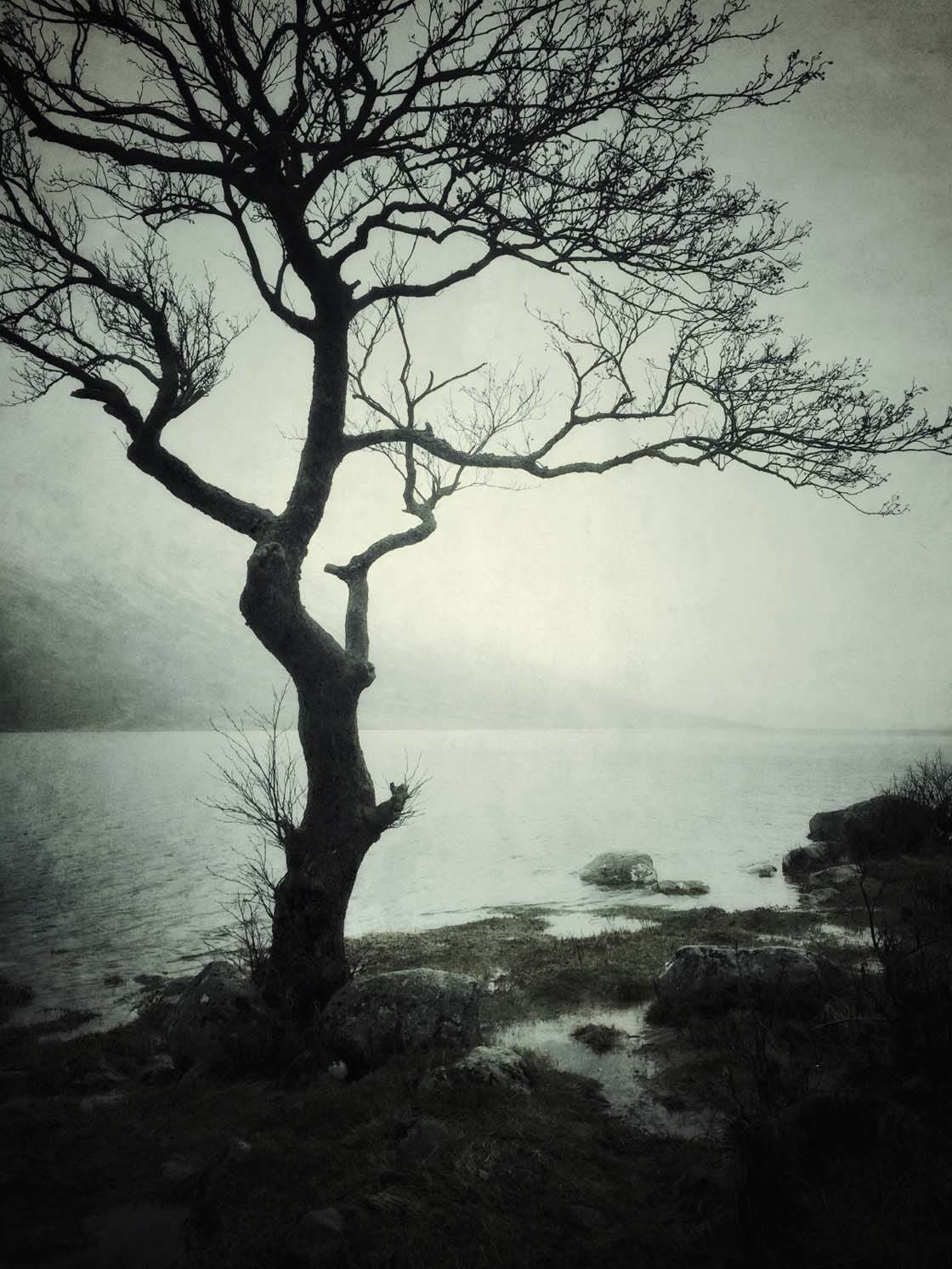 The #IPHONEONLY book can be purchased online through my website. We ship worldwide, and the price is £15 (around $23 USD) plus postage. You can also purchase a signed copy of the book for £20 (around $31 USD).