Have you ever wanted to dip your toes into underwater photography, but been too afraid of drowning your iPhone? In this article, the talented iPhone photographer Erika C. Brothers provides a fascinating insight into this exciting genre of photography, along with tips on the best equipment and lighting to use.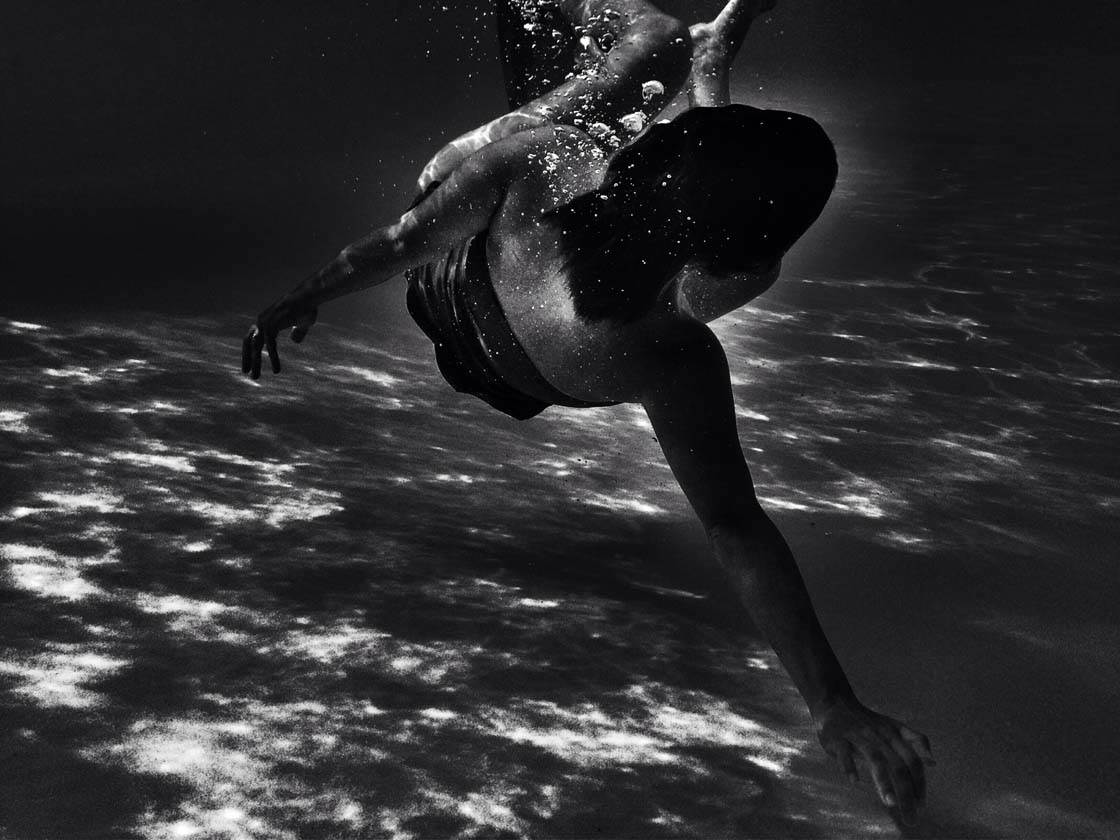 A Painful Introduction To Underwater Photography!
Discovery of iPhone water photography can be a glorious or painful experience. Mine started off with a painful one! While filming the acrobatic movements of my sons at the pool, an unfortunate movement resulted in my iPhone falling into the water. Of course my iPhone suffered water damage, which thankfully was repairable.
However, there was a magnificent outcome – the iPhone filmed the entire episode of the fall and an underwater masterpiece resulted from the situation. The iPhone kept on filming from the bottom of the pool for another minute or so until the phone was rescued. From that point on my interest in water iPhoneography was sparked by the still shots I was able to pull from the filming of this glorious disaster.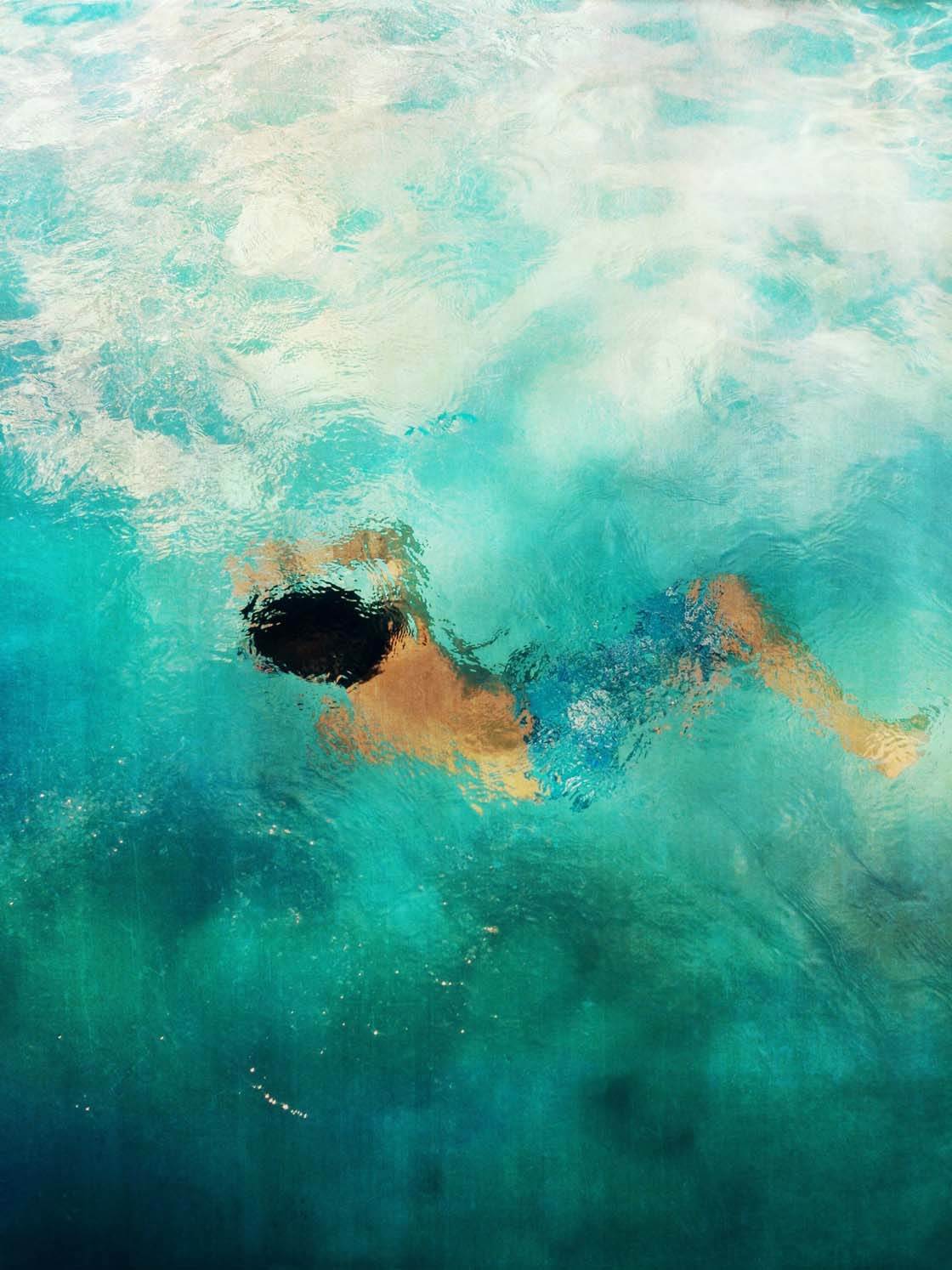 Here are several tips I would like to offer to ease fellow iPhoneographers into the water genre:
Waterproofing
There are two types of waterproof cases for most models of smartphones: underwater housings and bags. The best result for me was the underwater housing which is more suitable for open air iPhoneography and underwater when needed. There are many models and brands, with most offering anti-scratch and impact protection. They range in price from $20 budget cases to $130 for the more reasonable offerings. Most of the best ones range from $80 to $130, however there are some more costly and heavy duty ones which hit around $375.
Since the housings are costly, ensure you consider longevity – this is one of the most important factors I can recommend when selecting your protective case. Next would be anti-scratch and impacts – avoid acrylic type cases. Most cases fault on their membrane so be sure to test properly as soon as you buy the case. Ensure proper closure to eliminate any bubbling that could happen during installation of your iPhone in the case. Basically do as the instructions indicate, otherwise you're going to have an iPhone with water damage.
In my particular situation, after several failed case brands, LifeProof has been the best option and longest lasting. It's not as bulky as other cases and produces clear shots. I've only had one instance of membrane failure which LifeProof customer service replaced under warranty within 3 days. Cheaper brands have no or poor customer service, so you get what you pay for.
So if you're going to do water photography my recommendation is to invest properly to protect your equipment. For all you fans of water, most phones can be repaired if water damage is from fresh water. Salt water is another matter – kiss your iPhone goodbye.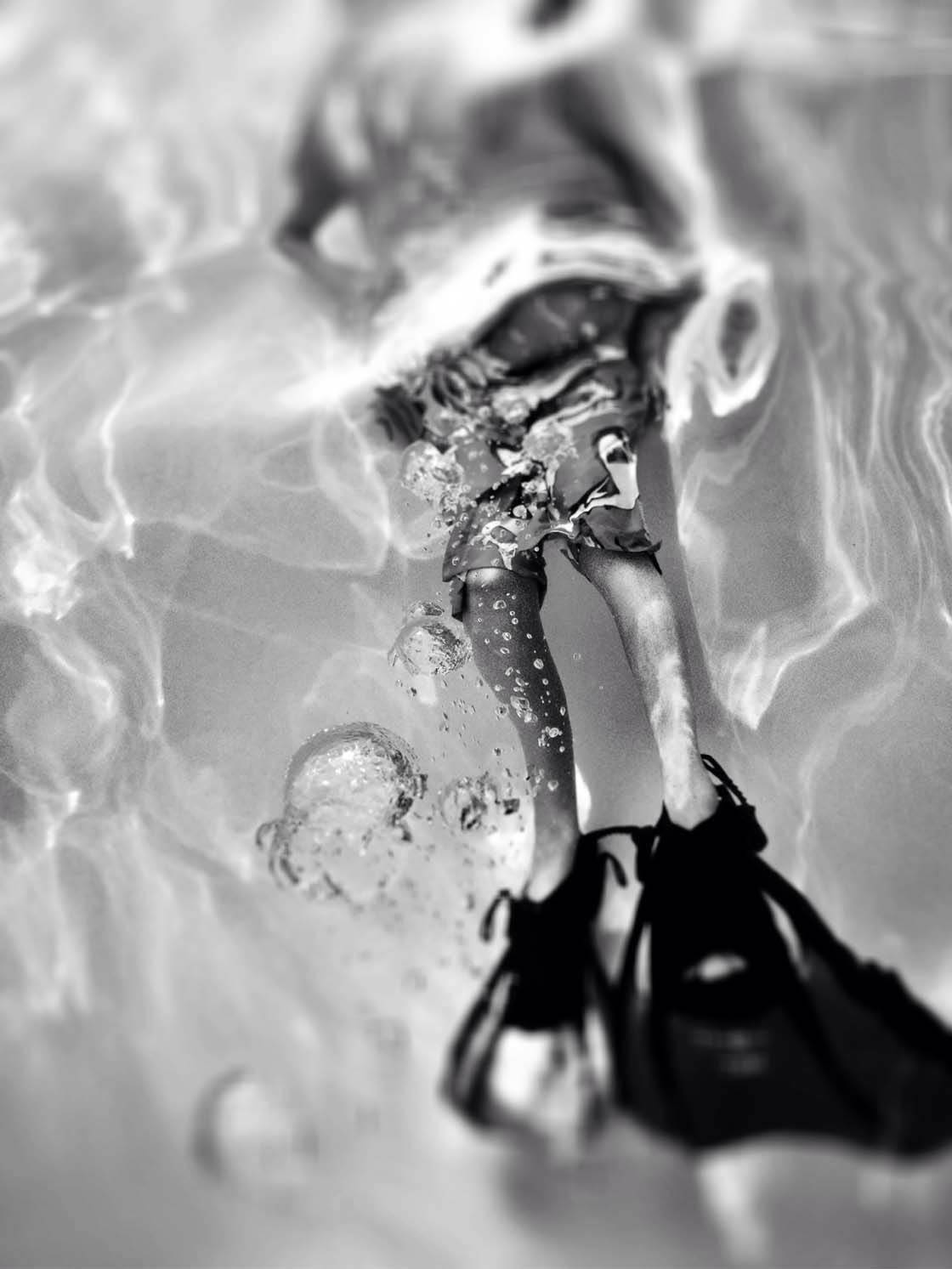 Safe Waters And Patience
In my particular case, pools are the best venue to shoot different styles as you can take advantage of proper light from above or reflections from below. Of course pool surroundings are nice as you can take your time to think through what you want to achieve, plus the only dangers are other swimmers or children.
Now if you're an open water buff be aware of your surroundings at all times and consider water abilities. Open waters provide additional options for art photography using nature's elements but you will have to deal with currents, murky water, limited lighting, slippery rocks and animals that may think you are lunch.
My last item of safety would be on the clothing used for your models. Use tight clothing so they can move freely underwater. You'll have more tendencies to get tangled in the water with loose clothing.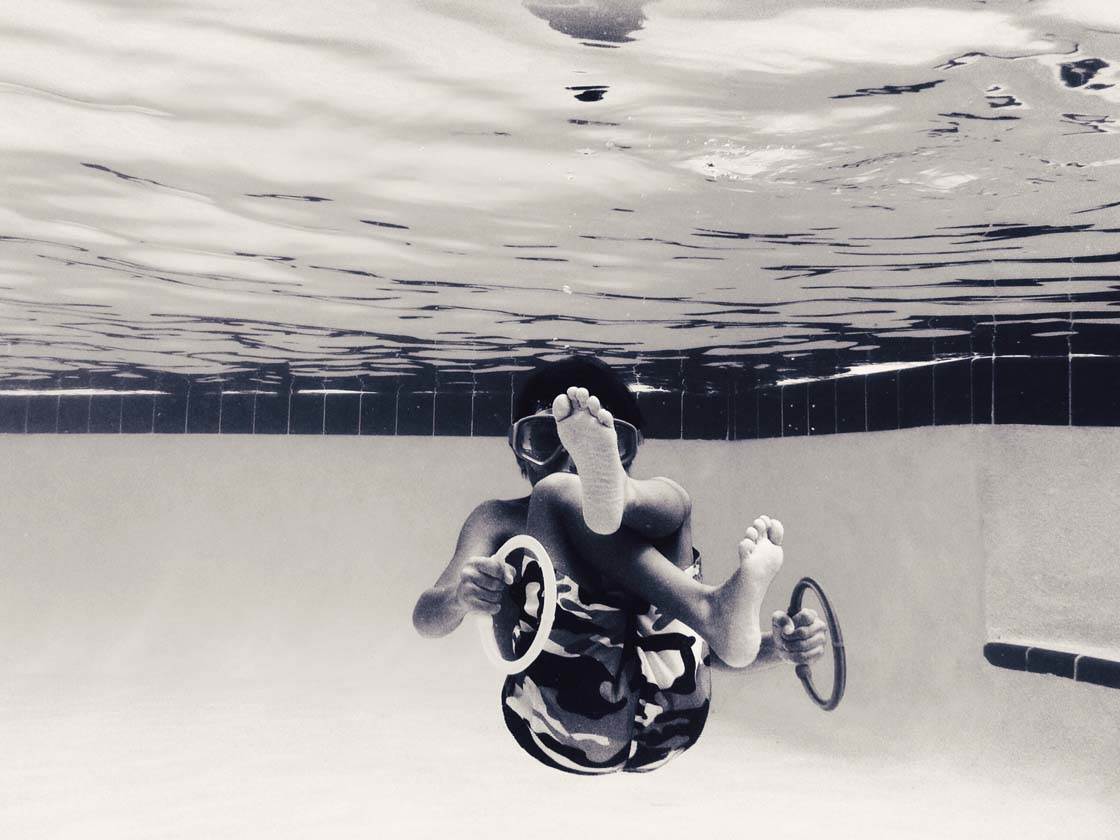 Lighting
The best time to shoot underwater photography is during bright days when sunlight travels intensely and is bountiful in the water. This type of lighting can provide reflections and/or direct light on the object or person you are photographing. Take advantage of all angles that the light provides as it will help with the editing to provide enhancements and textures.
I don't usually use built-in flashes as they tend not to be strong enough. I use underwater LED type units to support any natural light coming through from above, however when using any type of LED or strobe light be careful to avoid particles around the person or object.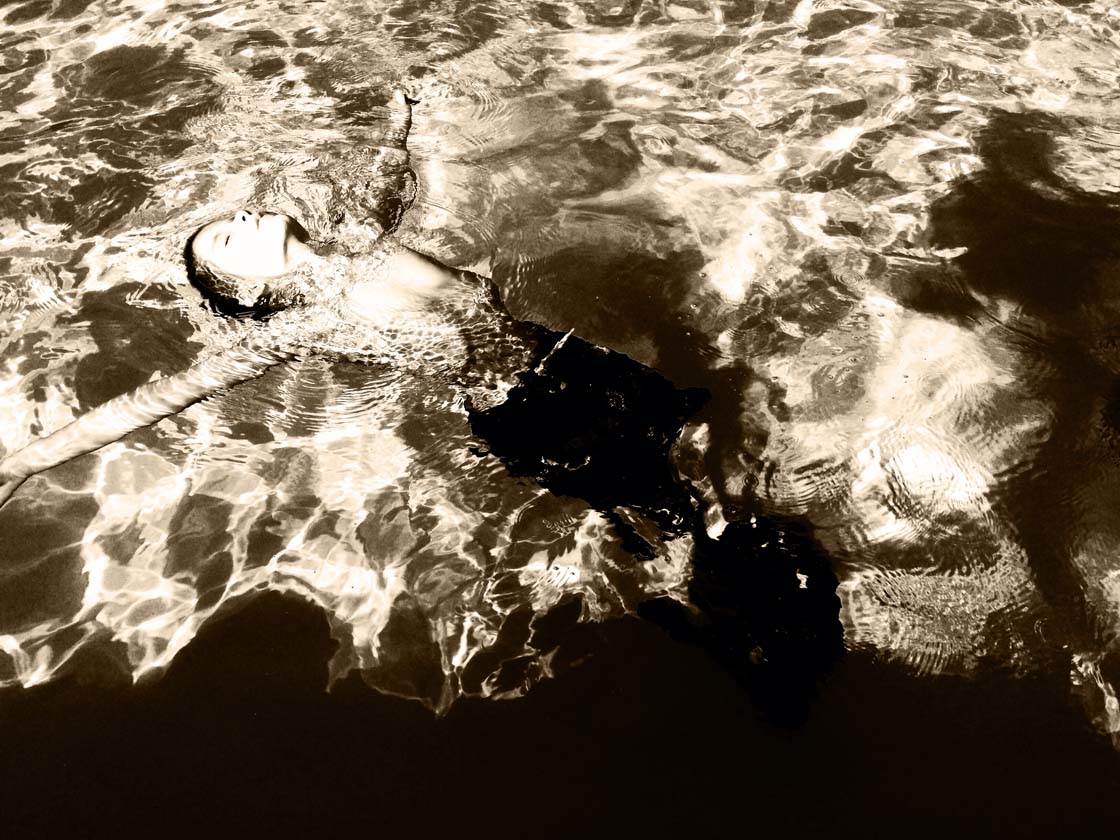 The Shooting Process
One important recommendation during underwater photography is to take close-up shots or shoot from no more than 6ft distance, otherwise blurring becomes an issue.
Experiment as much as you can with the factory lens, but if you have fish-eye or macro lenses try these out too so that you can acquire different types of shots to experiment with in post-processing editing apps. Macro lenses are especially useful if you are looking for close-up detail.
The rest is creativity from your mind. Most of my art pieces go through at least 9 phases of editing from the original photo, so visualize what you might desire as a final piece and fix the starting point shot in your mind.
About the Author
Erika C. Brothers began her interest in mobile art and photography in 2011. Her interest quickly turned into passion. Moving a few times, she expanded her optic vision and projection of picture stories from the different locations where she lived. Once hooked, she started investigating the different options on how to transform the pictures to reflect her mental thoughts.
See more of her work by checking out her Instagram at @ecbrothers and Facebook page.