You're probably familiar with plenty of iPhone camera apps, photoshop apps, and photo editing apps. But did you know there are many other types of app that can improve your mobile phone photography experience? In this article you'll discover a wide range of apps that form an essential part of any serious iPhone photographer's toolkit. We'll be looking at apps to help you plan your photo shoot, transfer, organize and back up your images, as well as print, sell and share your iPhone photos.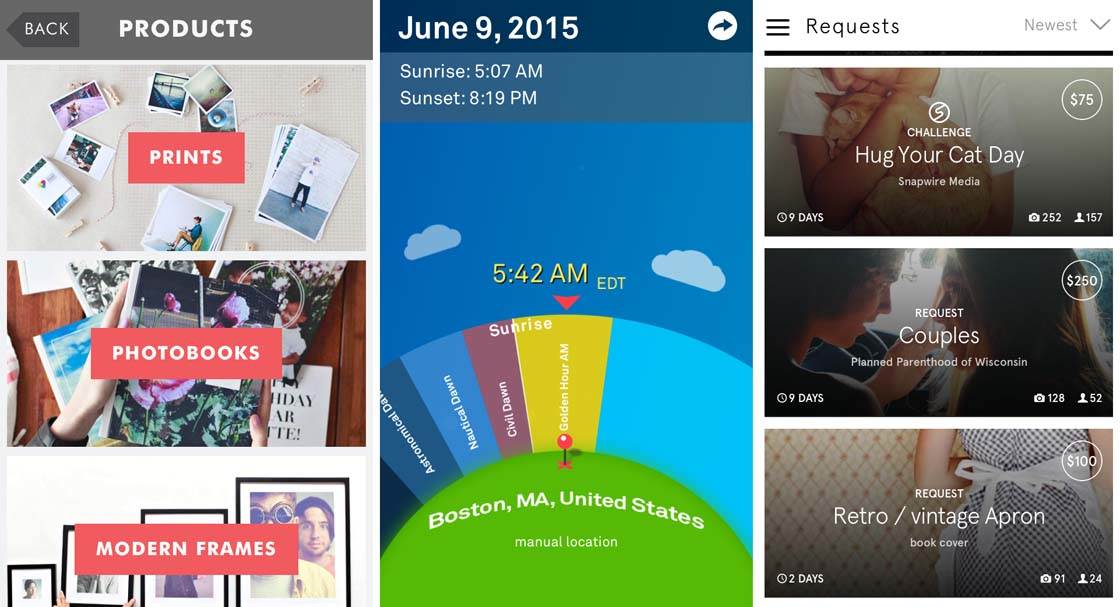 iPhone photography isn't just about taking and editing photos. There are other important and fun options to consider before and after taking a picture.
For example, how can you find out the best time of day for shooting photos in a particular area on a particular day? What are the precise times for sunrise and sunset?
What's the easiest and fastest way to delete multiple photos from your camera roll? How do you transfer your photos from one device to another, and what are the best options for backing up your photos to cloud storage?
How do you view important information about a photo, for example, the size of the image, what shutter speed the camera used, or what app you edited the photo with?
What's the best way to get your photos printed directly from your iPhone? How can you share your photos and participate in the amazing mobile photography community? And can you really make money from selling your iPhone photos?
All of these questions will be answered in this article by showing you a variety of apps for performing these tasks. So let's take a look at nine different types of app that make up an important part of any serious iPhone photographer's toolkit.
1. Determine Best Times Of Day For Shooting
One thing that you often hear in photography is that the best time of day to shoot is during golden hour (sometimes called magic hour). Golden hour refers to the hour immediately after sunrise and the hour immediately before sunset.
During these times, when the sun is very low in the sky, the light is a bit softer and creates beautiful colors and long shadows. While it's easy to understand the concept of golden hour, it's often difficult to know exactly what time this golden hour will occur.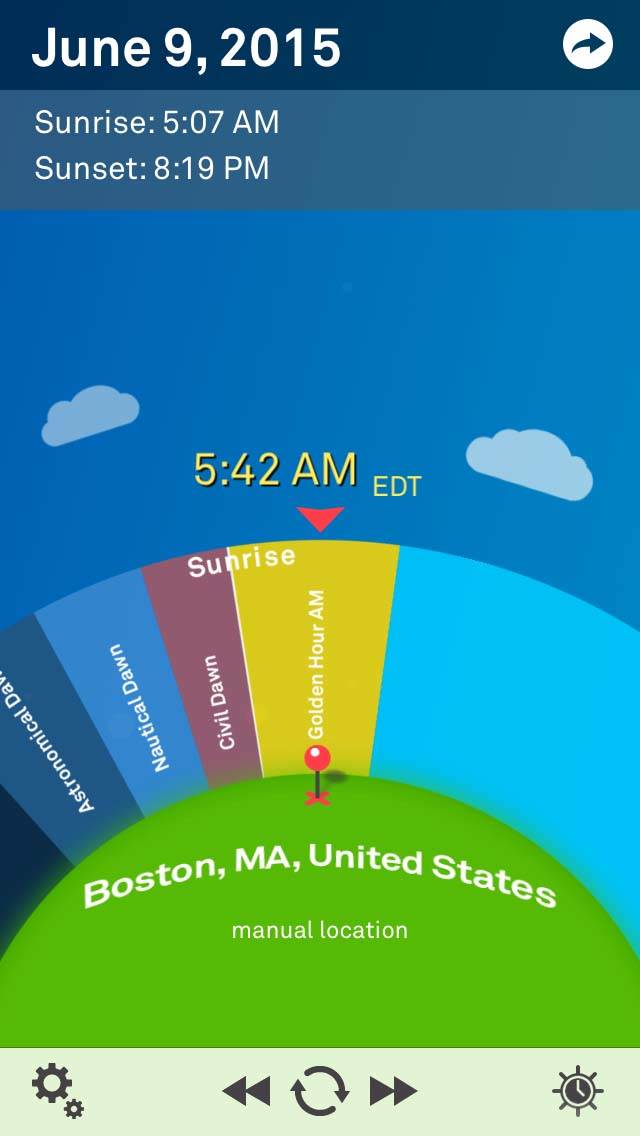 Luckily there are apps that will quickly and easily take the guesswork out of planning your next morning or evening shoot. Sol is my favorite app for determining the best times of day to shoot.
Sol provides an easy-to-use graphical "clock" that shows the current placement of the sun in your area. With a simple gesture you can easily look forward in time to determine where the sun will be on future days. This is great if you're planning a photo excursion in the coming days.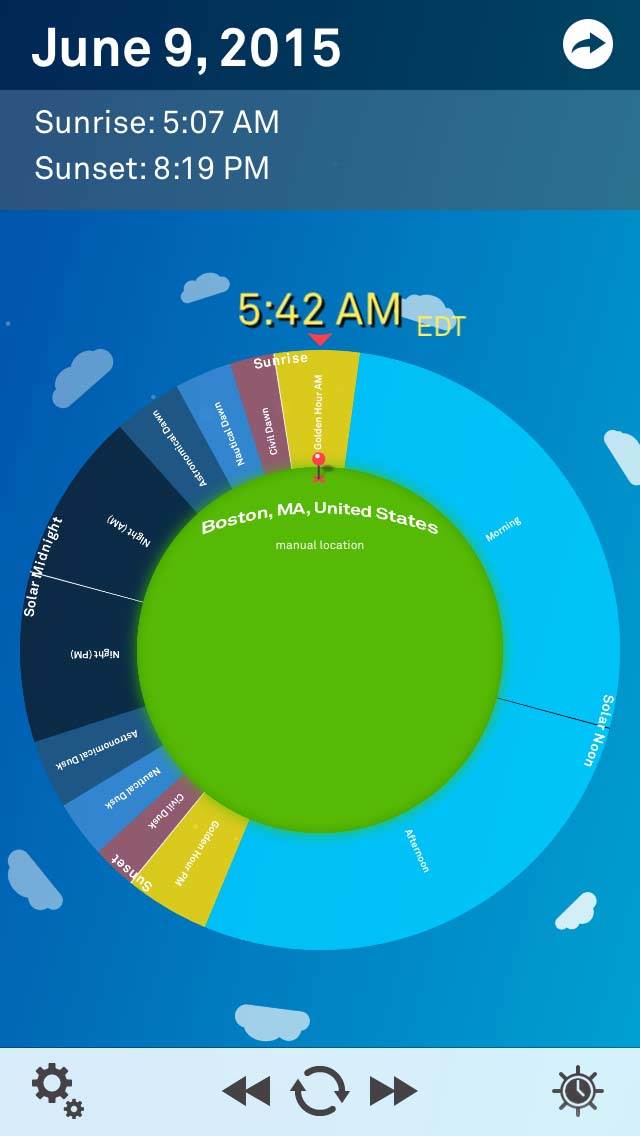 You can also set alarms/reminders based on events such as sunrise, sunset, etc. These times will then auto-adjust based on the time of year and your physical location. This eliminates any guesswork for knowing when the golden hour is, even months into the future!
Sol is available from the App Store for $3.99.
2. De-Clutter Your Camera Roll
The more photos you take, the harder it can be to keep your photos organized on your iPhone. It can be a time consuming process to delete all of your unwanted images, but it's important that you do this otherwise your phone (or cloud storage) will quickly become full.
Apps such as Cleen can make clean-up and management of your entire Camera Roll quick and easy. Cleen allows you to move quickly through your Camera Roll and delete a large number of photos with simple swipe gestures.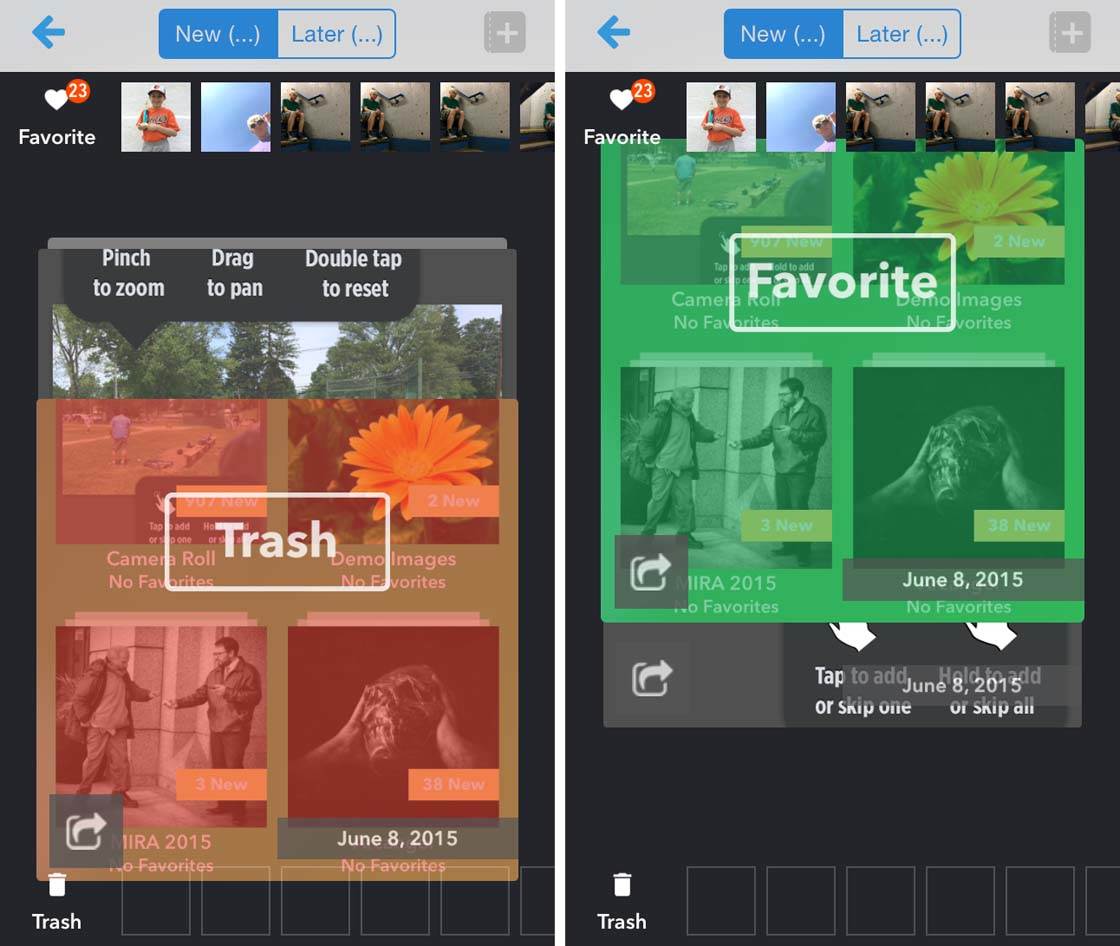 If you're like me and only clean out your Camera Roll once in a while, having to delete images in large batches, then an app like Cleen is a must-have!
You can learn more about using this app to de-clutter your photo library by reading our in-depth review of Cleen.
Cleen can be downloaded for FREE on the App Store.
3. View An Image's Exif/Metadata
The Exif, or metadata, for your photos refers to the information stored "behind the scenes" in the image file. It records details such as when the image was captured, file size, pixel dimensions, what device/app was used, and which app was used to edit the photo. Often, it can be quite handy to have easy access to this information.
There are a number of Exif viewing apps on the market, but the best one that I've found is ViewExif. This is actually an iOS extension as opposed to a stand-alone app. What that means is that it allows for the viewing of Exif data from other existing apps, including the native Camera Roll.
Once the ViewExif app is installed, you can simply open any photo directly in your Camera Roll, then tap the Share icon in the lower left corner of the screen.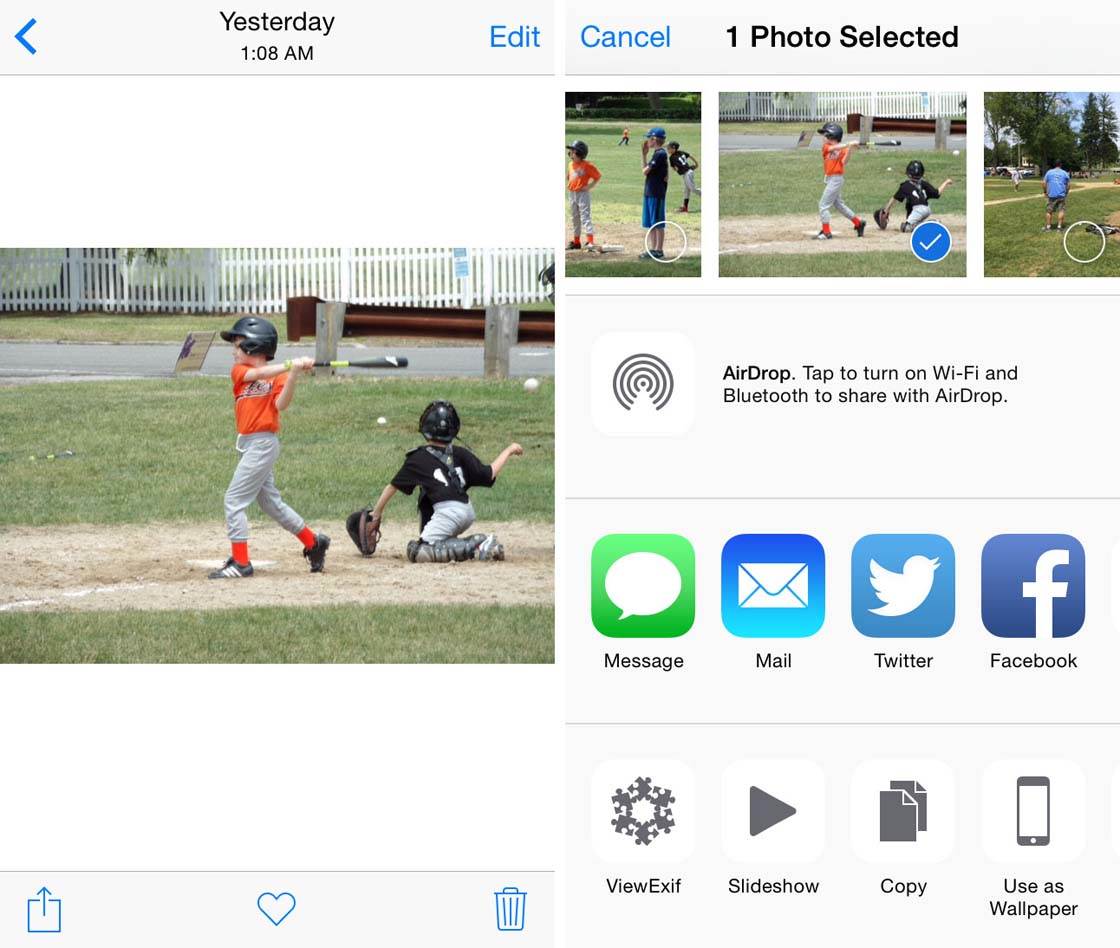 You'll then see the ViewExif icon at the bottom of the screen. Tap on ViewExif to see the detailed metadata for your photo.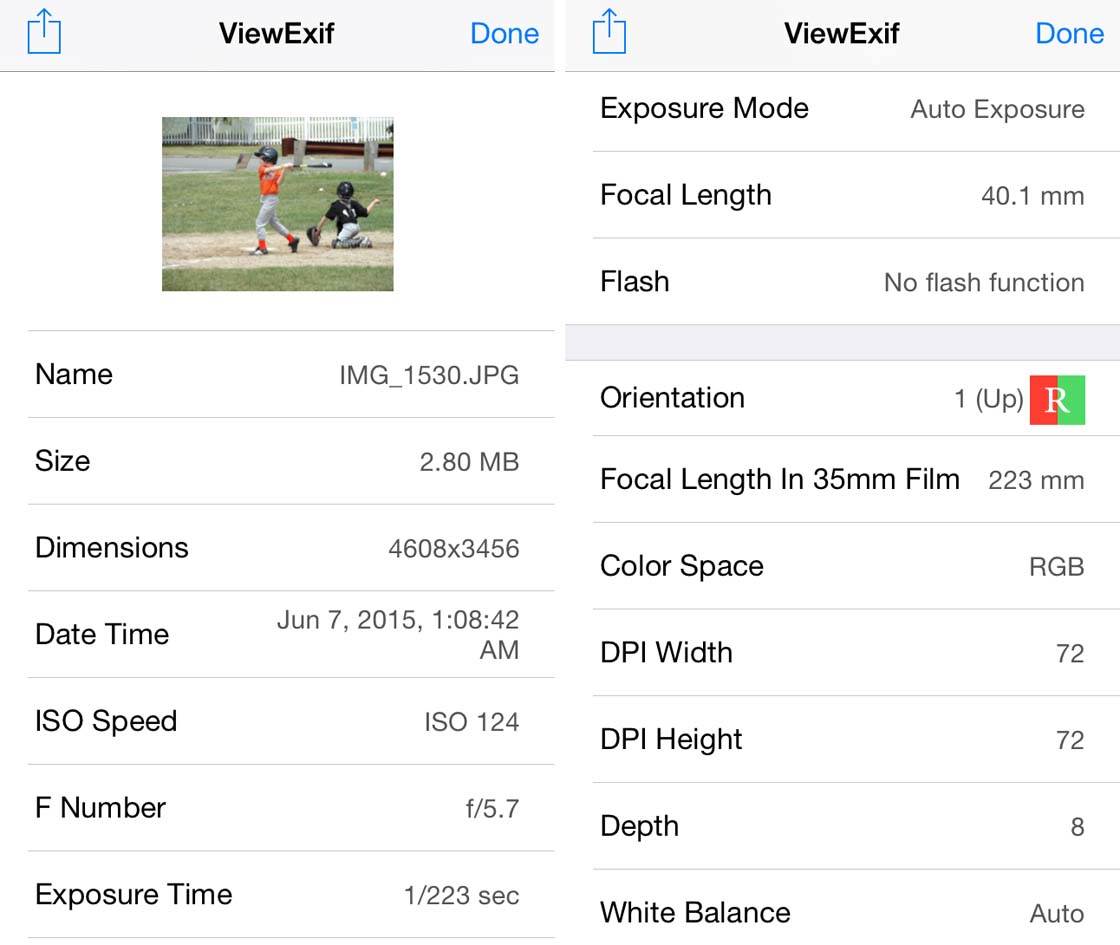 Once installed, ViewExif will provide the same functionality from within other third-party file management apps, such as Dropbox and Google Drive.
ViewExif is available from the App Store for $0.99.
4. Transfer Photos To & From Your iPhone
If you have a more recent version of iOS with the new AirDrop functionality, you probably already know how easy it can be to transfer photos from iPhone to computer or iPad. While AirDrop is fast and easy, I find it's not as good for transferring large numbers of photos at once.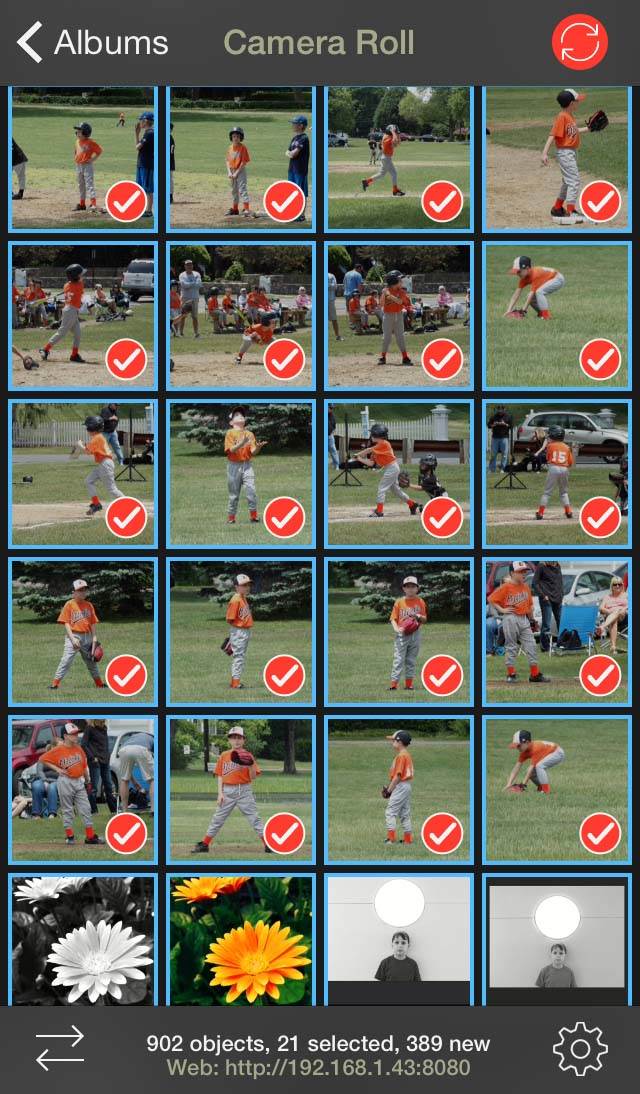 PhotoSync is a great app for transferring images from your iPhone to your computer (including transferring photos to a Mac or a Windows PC), another iOS device, and even cloud storage services like Dropbox and Google Drive.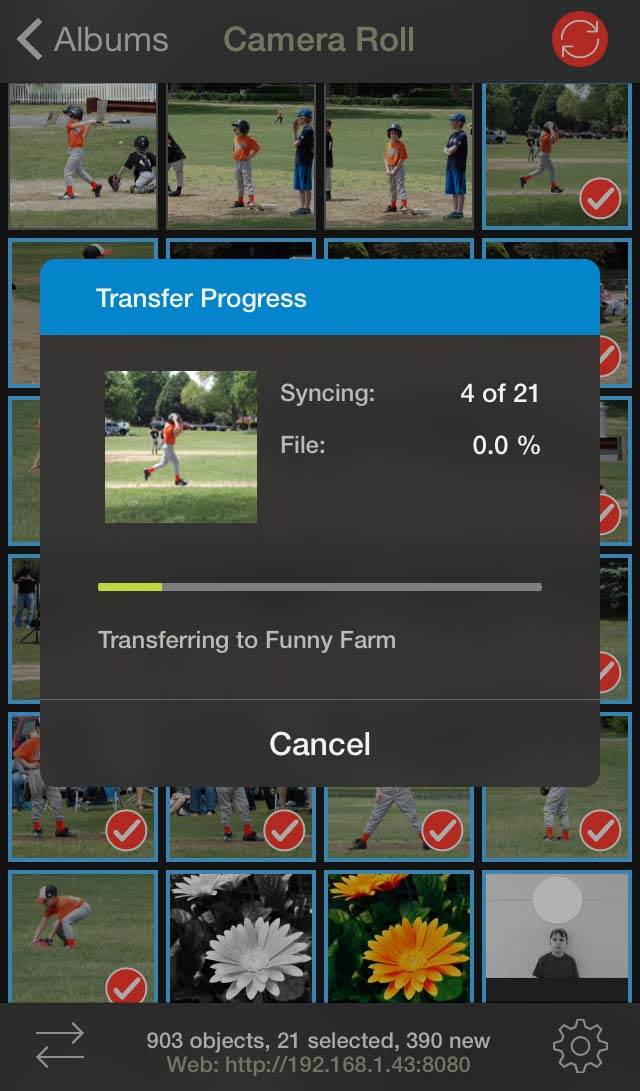 In addition to an intuitive user experience, PhotoSync also remembers which photos you've already transferred in the past, making it far easier to process batch uploads of photos without having to manually determine if a photo has already been copied or shared. This feature alone has saved me hours of time when backing up photos to my computer.
If you have a digital camera with built-in WiFi, you can even download photos from that camera directly to your iPhone or iPad using PhotoSync.
PhotoSync is available from the App Store for $2.99.
Another type of app to consider is an app that can compress files into a ZIP archive file. This can be very handy if you're trying to email a large number of photos to someone and need to keep the overall file size down.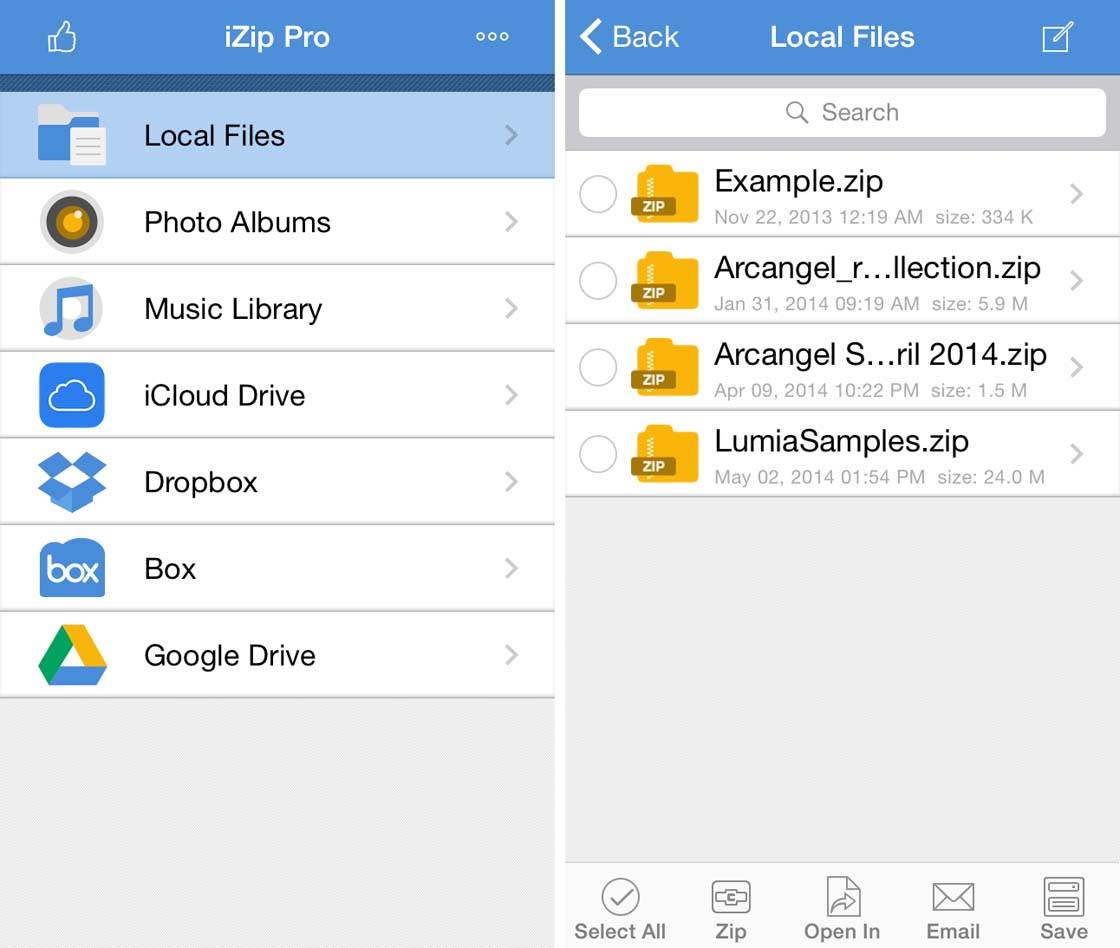 iZip Pro is one such app to consider. While there's a free version available, the paid version offers valuable features such as the ability to use encrypted passwords to secure files, and the option of saving/uploading directly to the most popular cloud storage services.
iZip Pro is available from the App Store for $4.99.
5. Back Up Your Photos
Much can be said about the topic of backing up your iPhone photos, and we've covered this in depth in our guide to backup and storage options for iPhone photos.
As a quick summary though, there are several great cloud storage backup options to consider. iCloud Photos is a great choice, especially if you have a Mac or iPad as you can access all of your photos via the Photos app on these devices. Plus, iCloud comes with a bonus: iCloud Photo Sharing. This is a great feature that allows you to easily share photos with others.
However, there are other good cloud storage options that are worthy of consideration. These include Google Drive, DropBox and Trunx.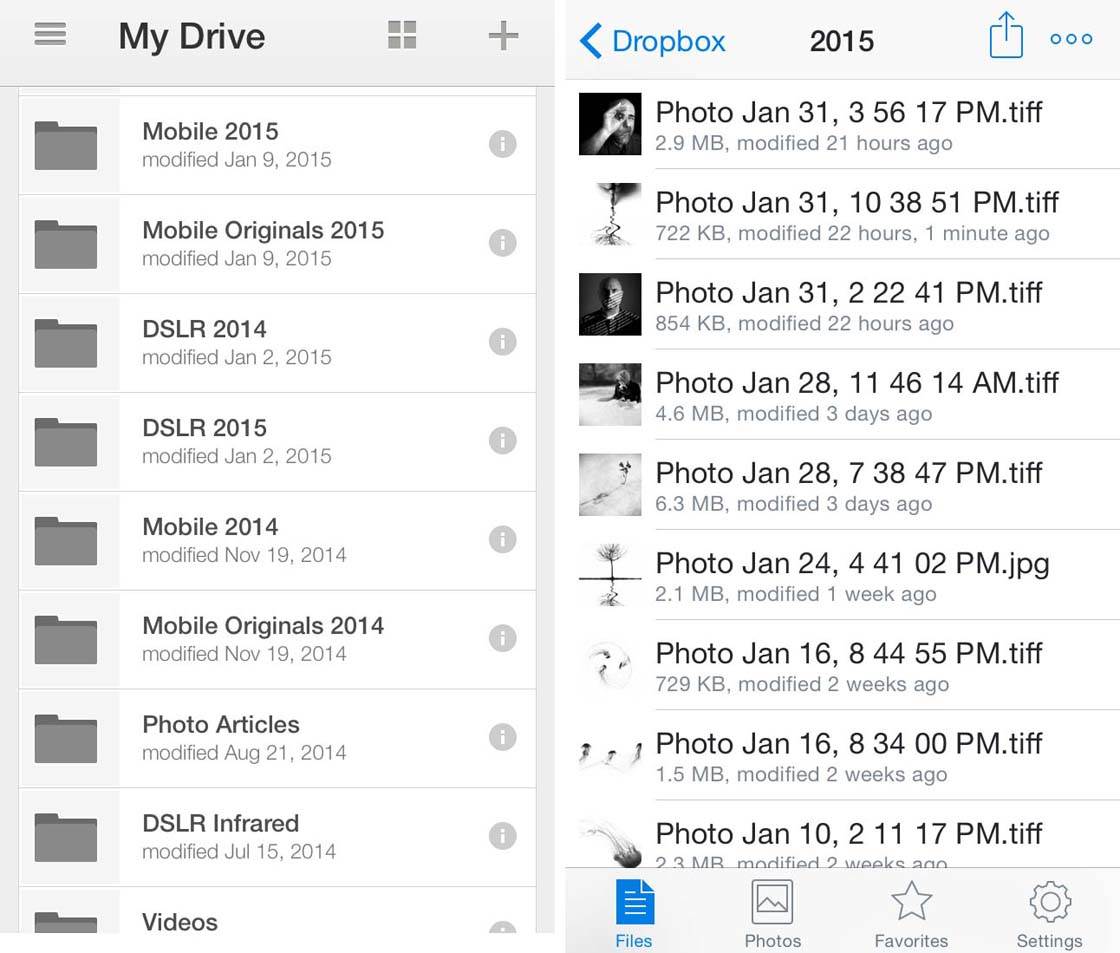 All of these apps are free to download and get started with, but most also offer larger storage options for a monthly subscription charge.
6. Print Your Photos
While most of us are content to share our photos digitally, there's still something special about a printed photo that you can hold in your hand or hang on your wall.
There are a number of great apps that let you print photos from iPhone.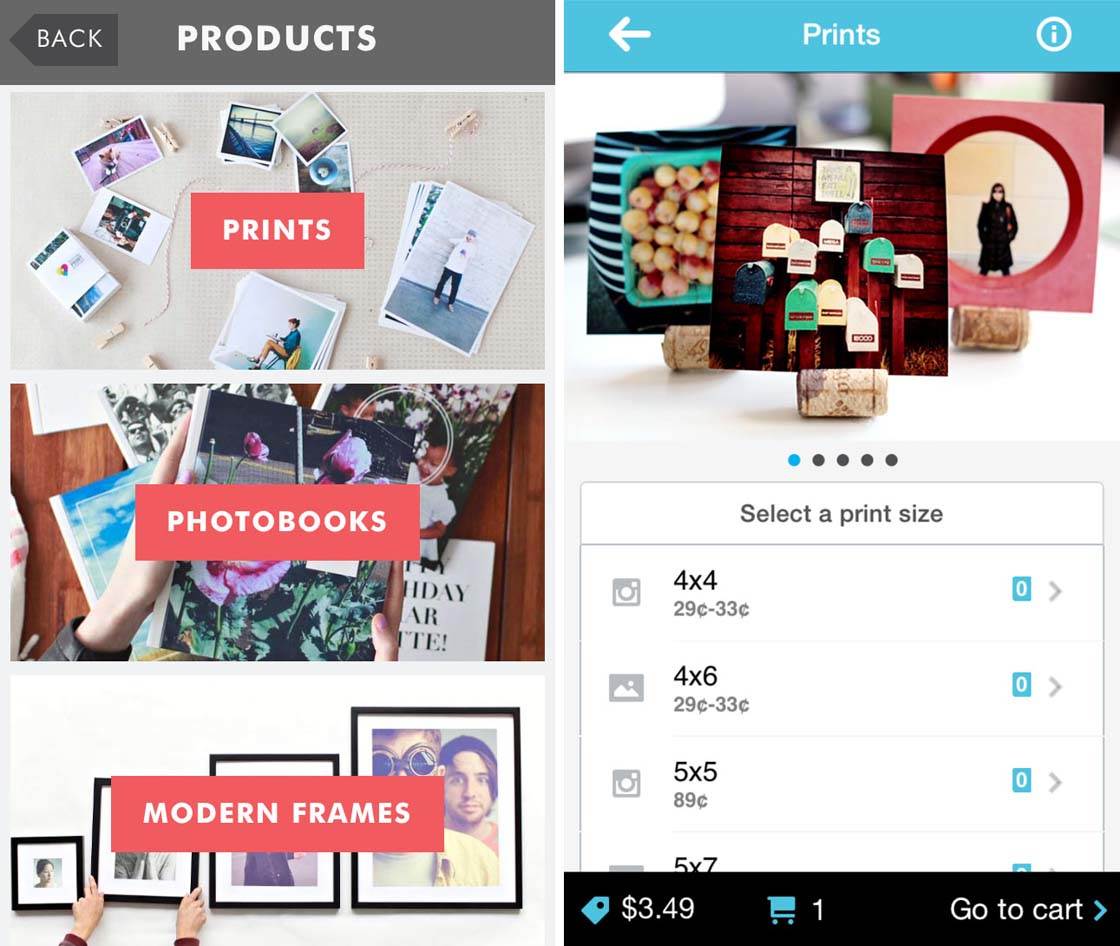 Apps like Print Studio, PostalPix and Mpix offer free apps that allow you to upload your images and select from a variety of different formats such as prints, photo books or framed images. Once you've entered your payment details and placed your order, your prints will then be shipped out to you.
Some apps, like Print Studio and PostalPix, are designed around the printing of mobile images from social media sites such as Instagram.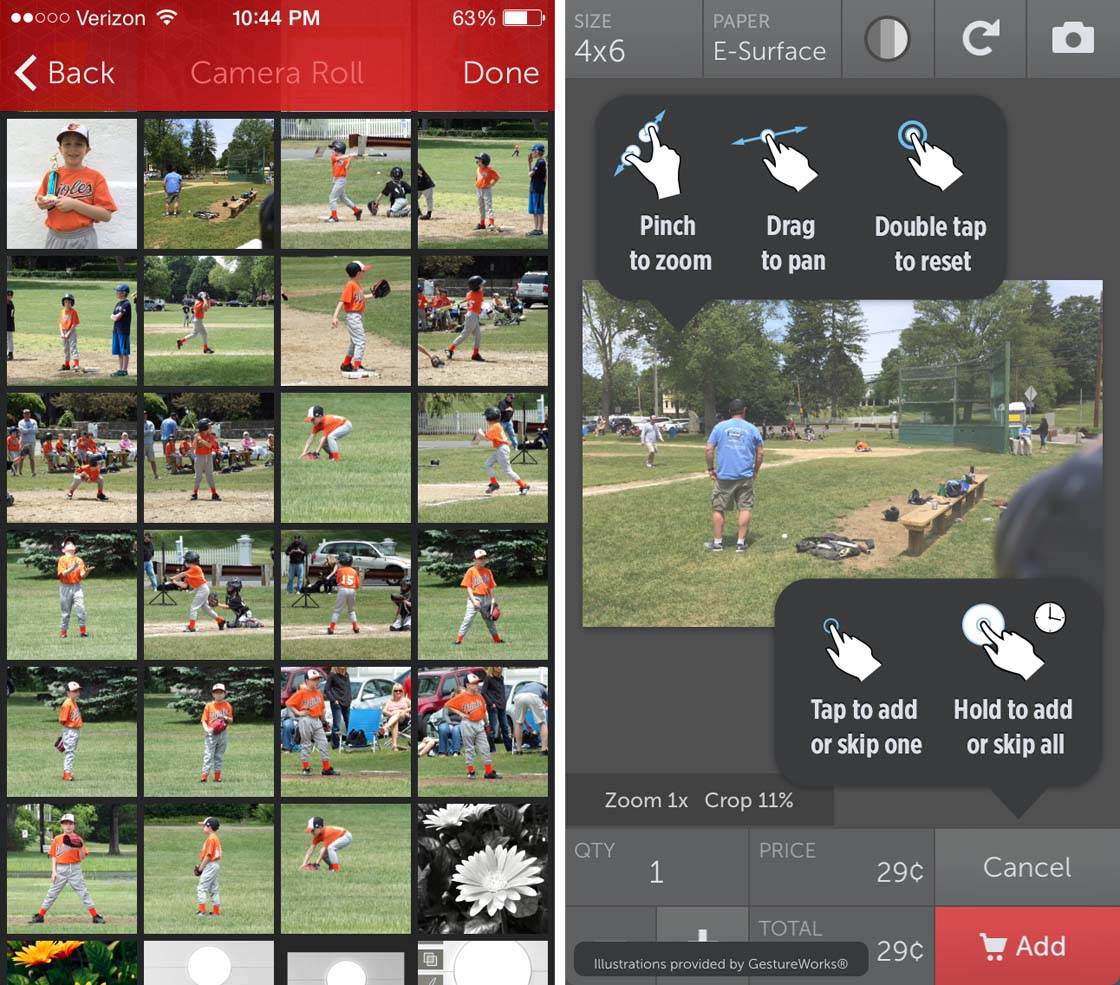 Others, like Mpix, are mobile-friendly services provided by larger, more traditional printers that also service professional photographers. You can read more about photo printing apps here.
7. Sell Your iPhone Photos
If you want to earn money from the photos that you're already taking with your iPhone, you might want to consider one of the many apps out there for selling your mobile photos.
Snapwire is one such app/service. With Snapwire, buyers post briefs where they describe what they're looking for, and you have a set amount of time to upload photos that you feel meet the needs of the buyer. The buyer then narrows down the selections by nominating their favorites.
The final selection is purchased from the photographer for a predetermined cost. Snapwire stands out amongst a lot of similar apps as their going rates for many photos are anywhere from $25 to $200 (and even higher in some cases).
With some services you can only earn a few dollars per sold image, so there's an obvious advantage to Snapwire with their higher payouts. You put a lot of effort into your images, and you should be adequately compensated if they sell.
Another app that also pays very well is Stockimo, but it functions differently in that it allows you to upload any photos from your Camera Roll and make them available for search/purchase by interested buyers.
To be fair, Snapwire also allows for the uploading of images not tied to a specific brief, but that's not its primary function.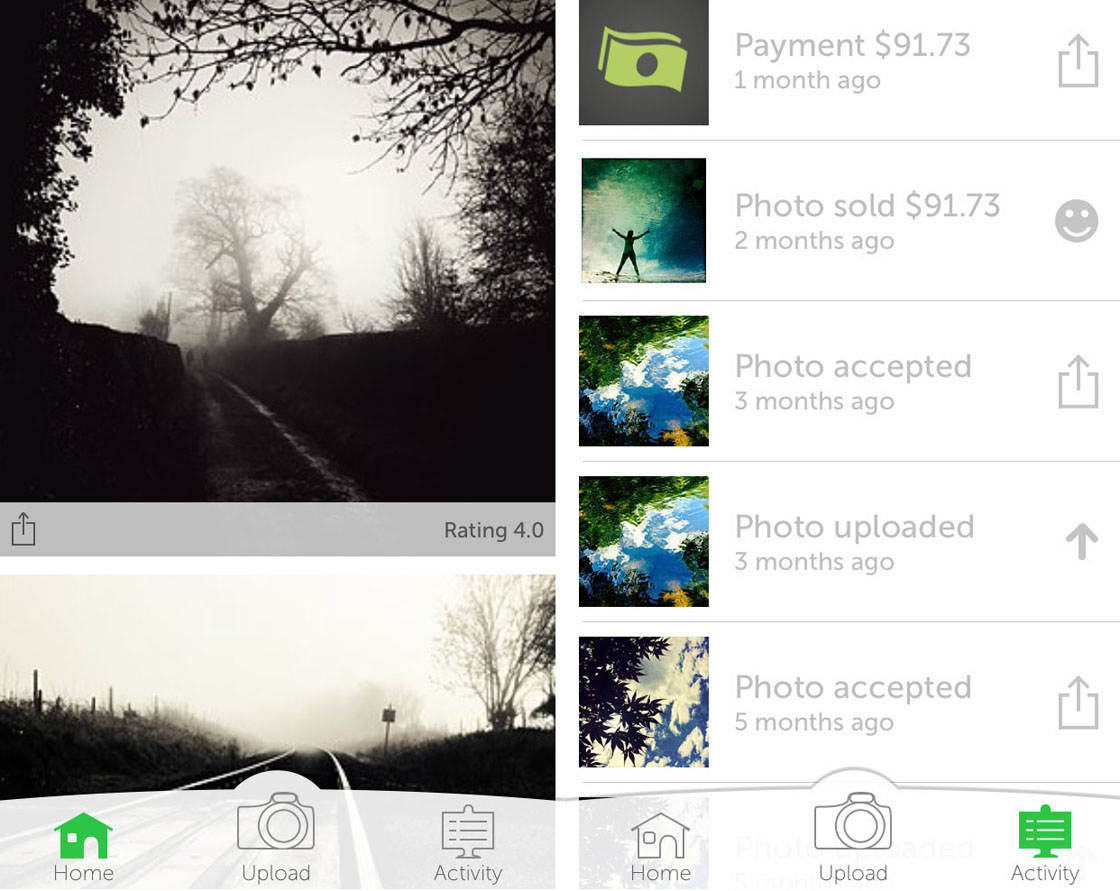 With Stockimo, you upload your photos and tag them with keywords so that purchasers can easily search for particular types of image.
You then have to wait to see if your images get accepted by Stockimo. This is done via a rating system where each image gets scored out of 4.0 by a panel of judges. If your photo is rated too low, it won't be accepted. This rating system can be quite addictive!
Snapwire and Stockimo are both FREE to download from the App Store.
If you want to learn more about uploading your iPhone photos to stock photography sites, check out our article on how to make money from selling your iPhone photos.
8. Get Model Releases
If you do decide to sell your iPhone photos, you'll often need to provide model (and sometimes property) releases, along with the photo itself.
A model (or property) release is an agreement between the photographer and the person you're photographing (or the owner of the property you're shooting).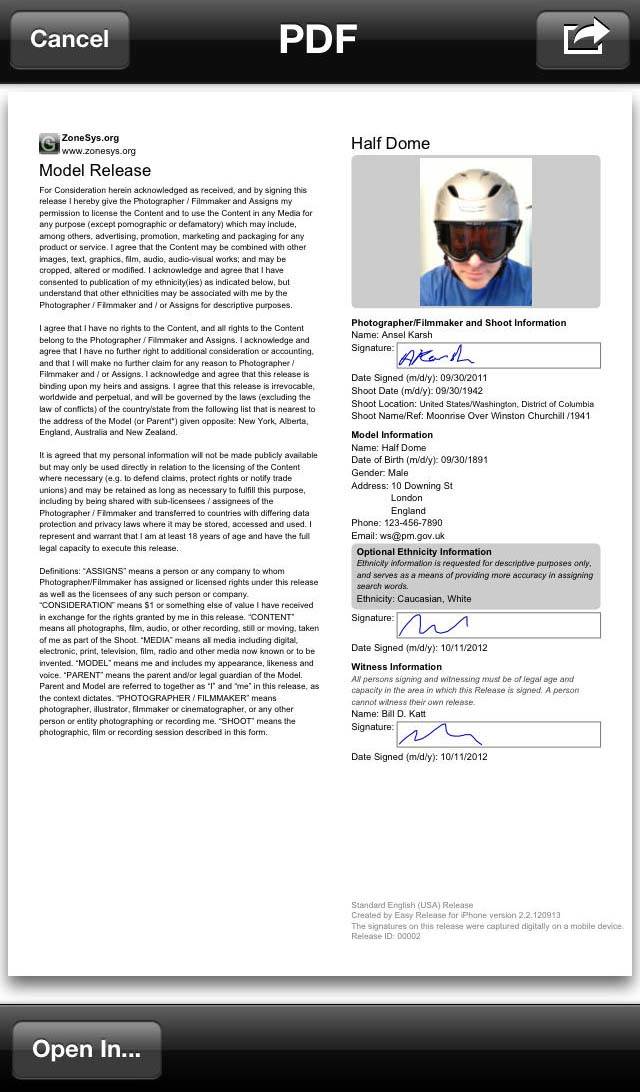 This document guarantees your right as the photographer to publish and sell your photos. It avoids any possible future claims of the model or owner of the property.
One of the best apps for this is EasyRelease. While this app isn't cheap, it's very comprehensive, and its release contracts have already been approved by such image clearinghouses as Getty Images and iStock.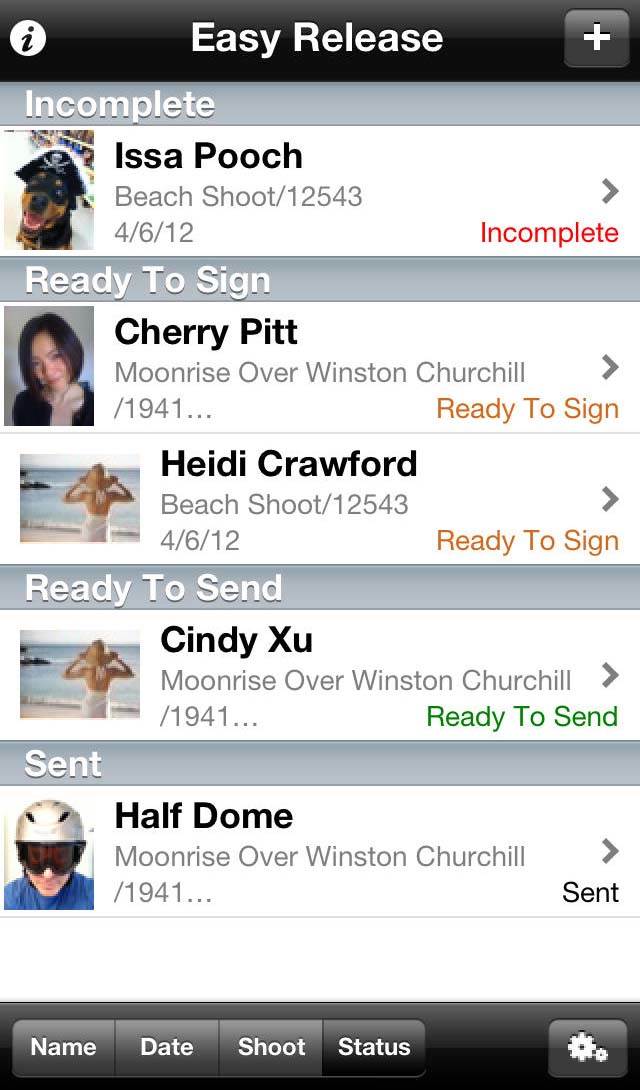 The app allows you to customize and store your releases, making it each to stay organized. You can even have your model/subject sign the form electronically right on your iPhone at the time of the shoot. This avoids having to carry around paper contracts.
EasyRelease is available from the App Store for $9.99.
9. Join Mobile Photography Communities
Of course, once you've started taking great photos with your iPhone, you'll probably want to show them off to your friends and the rest of the mobile photography community.
There are several platforms that make it easy to connect with other like-minded mobile photographers, but Instagram is a favorite for many.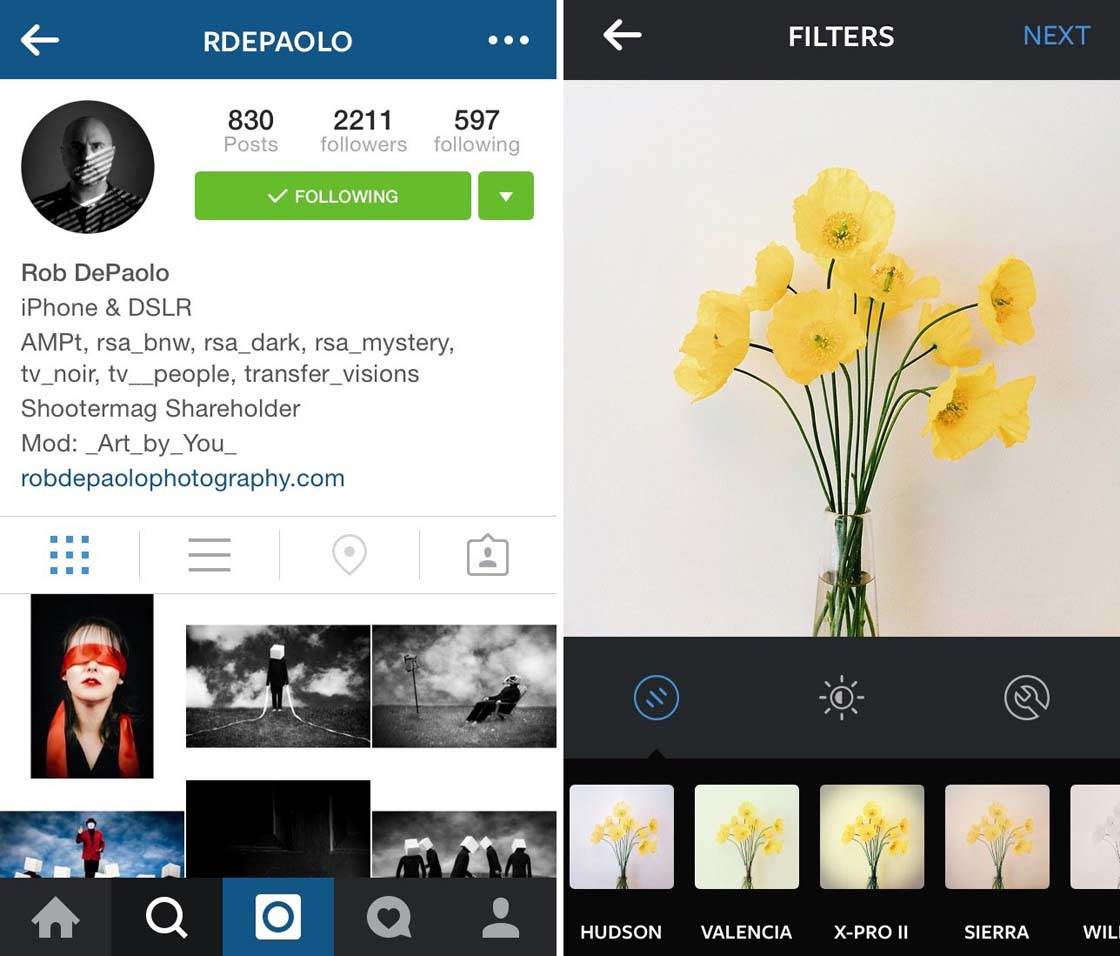 The FREE Instagram app allows you to easily upload and share your iPhone photos, and it also includes a handy set of editing tools so that you can enhance your images before sharing them.
If you want to get even more involved in the mobile photography community, you could become a member of a group such as Mobitog. Here you can share your images and learn from others via the various discussions that take place within the site.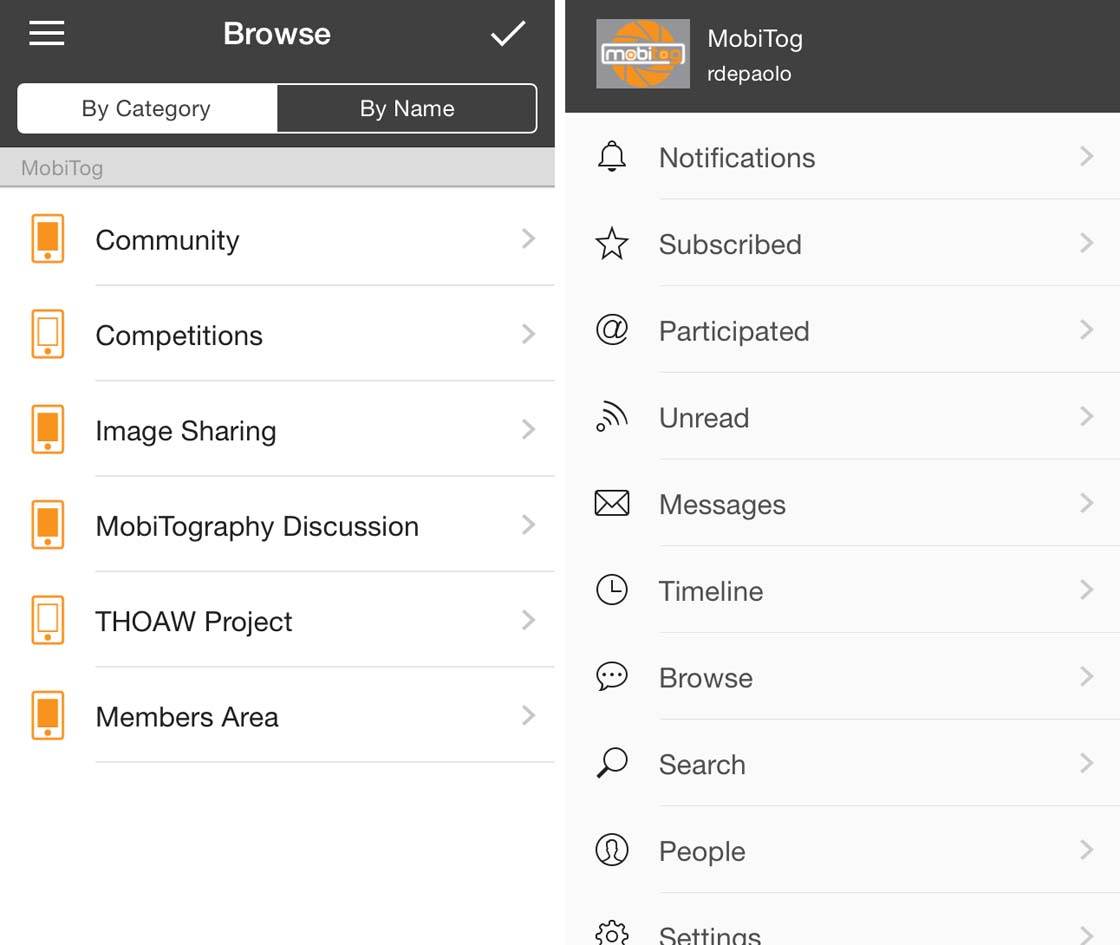 The MobiTog app is very simple to use and provides direct access to the discussion forums hosted by the MobiTog site. You can also share photos with the community using this app.
The MobiTog app is FREE to download, and it's free to join the MobiTog community as well!
Conclusion
As you can see, there are many apps beyond camera and image editing apps that you can use to enhance your mobile photography experience. And we've only scratched the surface here by listing some of the best and most popular options.
There are many more photography apps available on the App Store, so it's definitely worth spending some time exploring the wonderful variety of tools available to you.