Instagram is a fantastic way to share your photos and get them noticed by people from all over the world. But looking at your photos on a screen doesn't always live up to that feeling of holding freshly printed photos in your hand, or seeing them displayed as beautiful prints on your wall. Printed photos also make a great gift for family and friends. In this article you'll discover five ways to print Instagram photos as well as images from your iPhone's camera roll.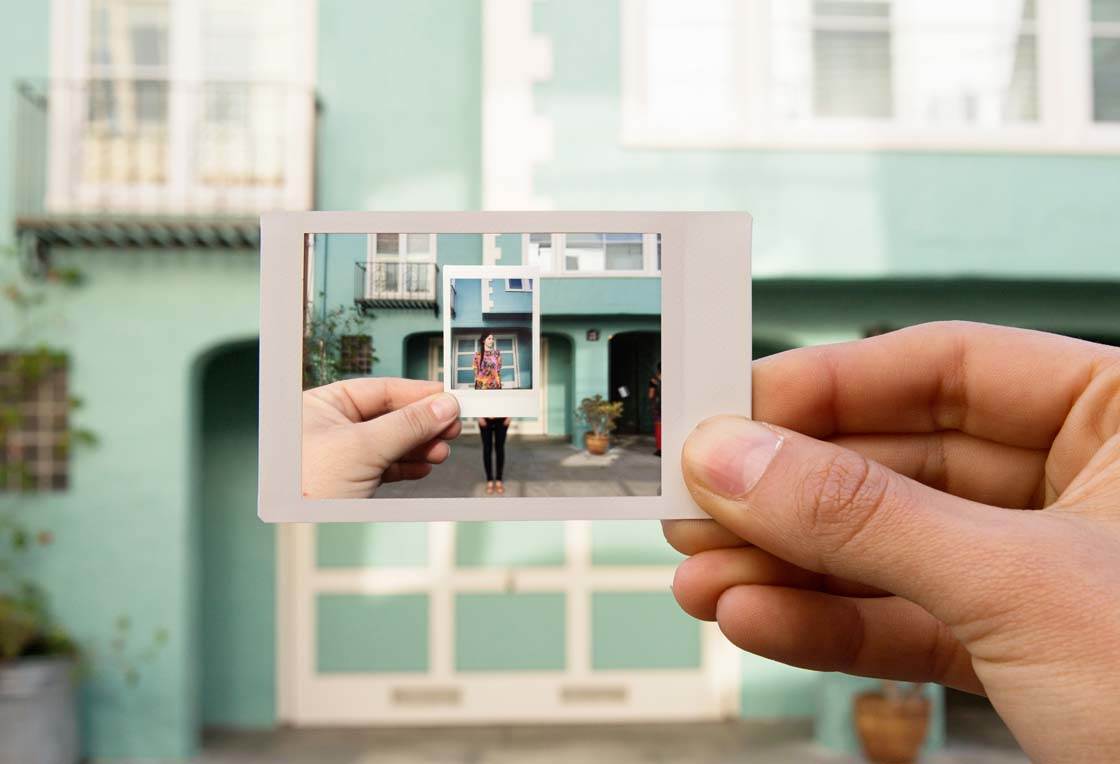 1. Print Studio
Print Studio is one of the best iPhone photo printing apps. It allows you to select photos directly from your Instagram account or your iPhone's camera roll, and then order the prints you want.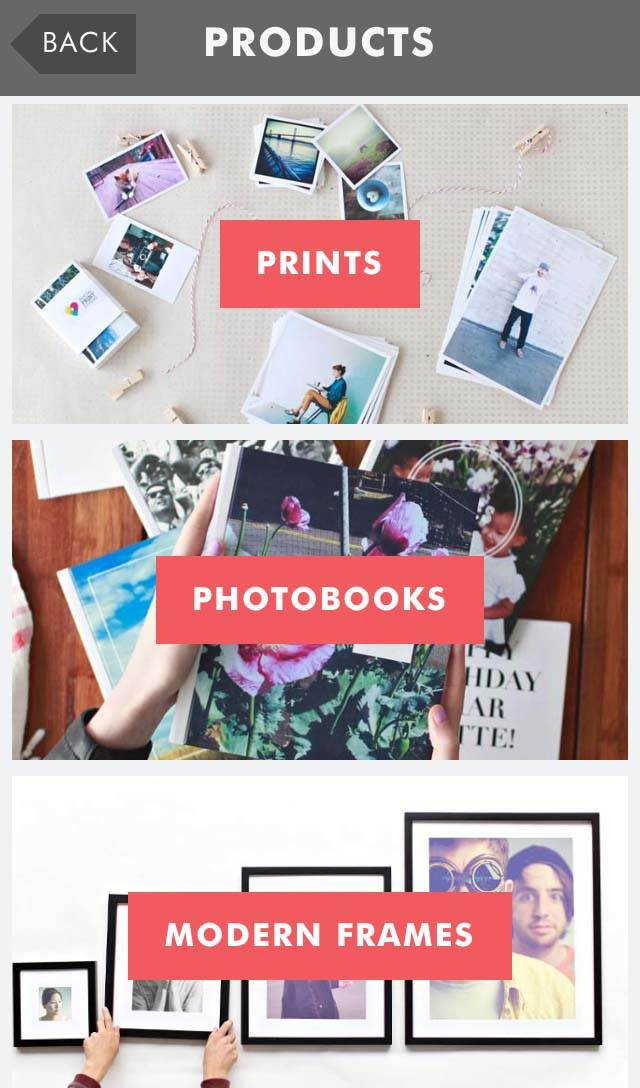 The app is easy to navigate and there are a wide range of printed products, including ordinary prints, photo books, framed prints, photostrips, large format prints and posters, multi-photo posters, greetings cards, magnets and a variety of display stand options.
10.2 x 10.2 cm square prints cost $12 for the first 24 prints, and then $10 for each additional 24 prints. They also do mini-square prints which are 6 x 6 cm and cost $15 for the first 48 prints, and then $6 for each additional 24 prints. A large 50.8 x 76.2 cm poster made up of multiple images costs $25.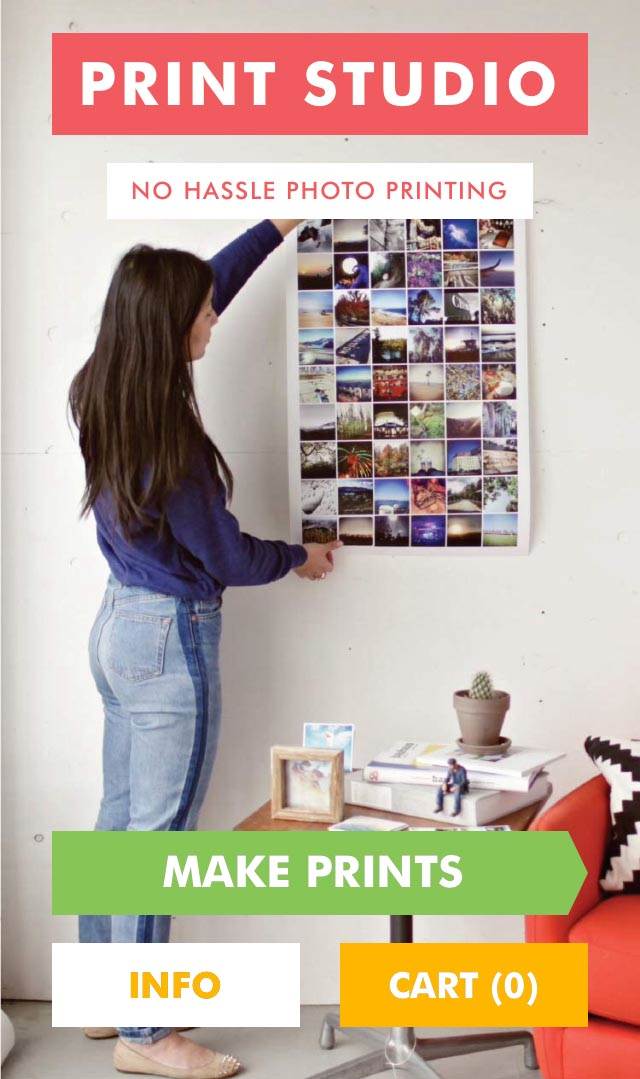 Print Studio have a flat-rate shipping fee to anywhere in the world and free shipping for U.S. orders over $50.
2. PostalPix
PostalPix is another printing service that operates via a free app on your iPhone. Unlike Print Studio, PostalPix offers unique items such as aluminum prints, mouse pads and phone cases, as well as basic prints.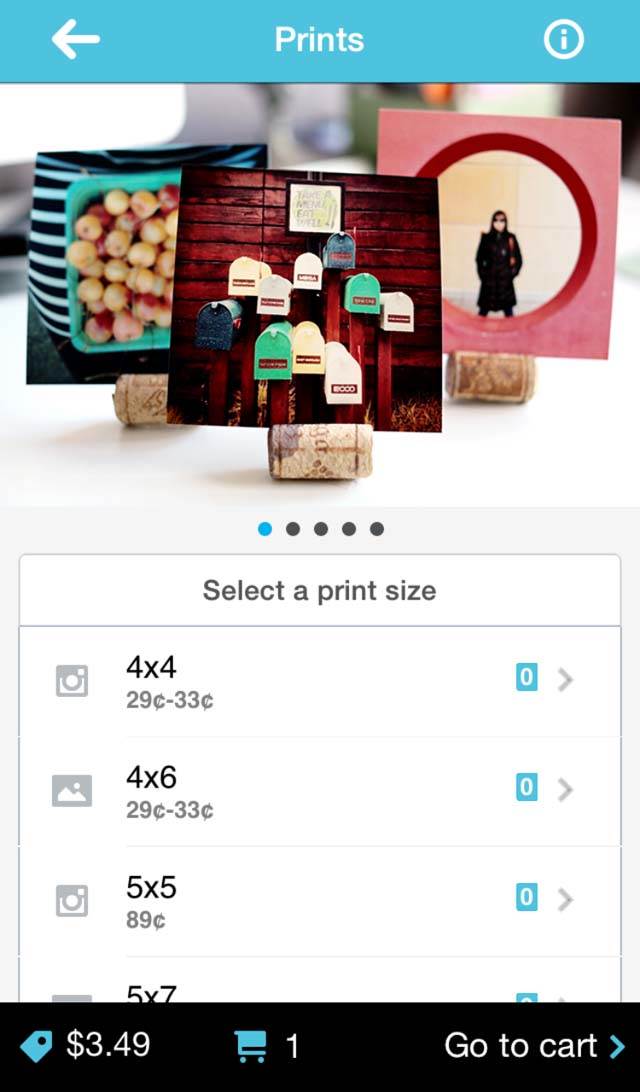 Just like Print Studio, PostalPix allows you to print photos directly from your Instagram account and also from any album in your iPhone's photo library. They offer lots of different sized square format prints, perfect for Instagram photos.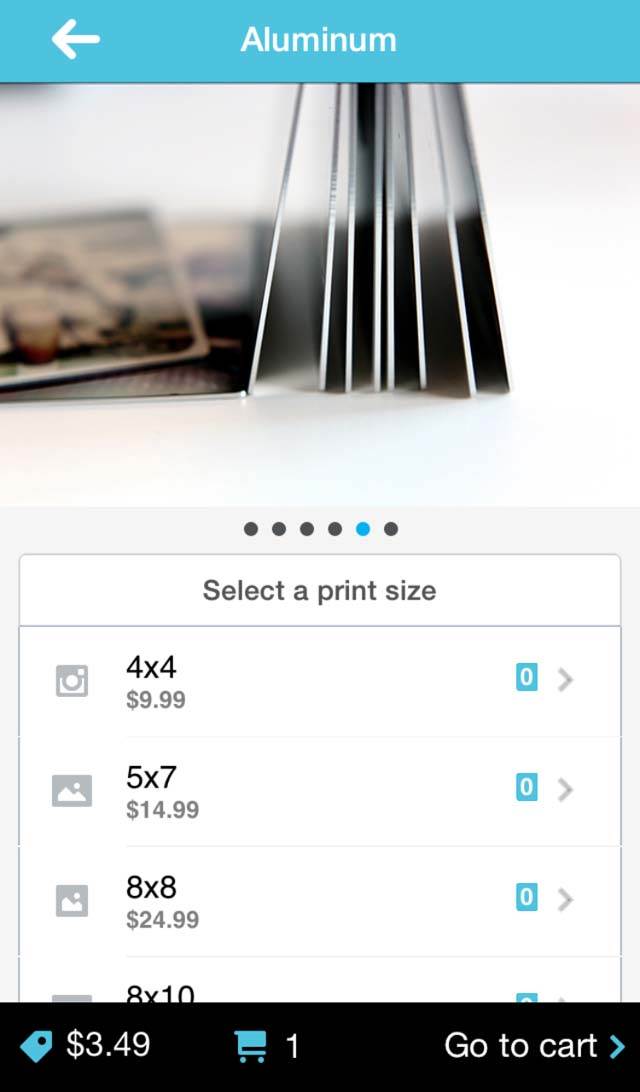 With PostalPix you don't have to buy a package of photos. Instead you can choose to pay for only individual photos, which can cost as low as $0.29 for a 4 x 4 inch print. An 8 x 8 inch aluminum print costs $24.99.

3. Artifact Uprising
Artifact Uprising is by far the most design-oriented service on this list, and their products speak for themselves. If you're a fan of the VSCO photo editing app, the minimalist approach to design and layout will certainly bring some appeal to this printing app.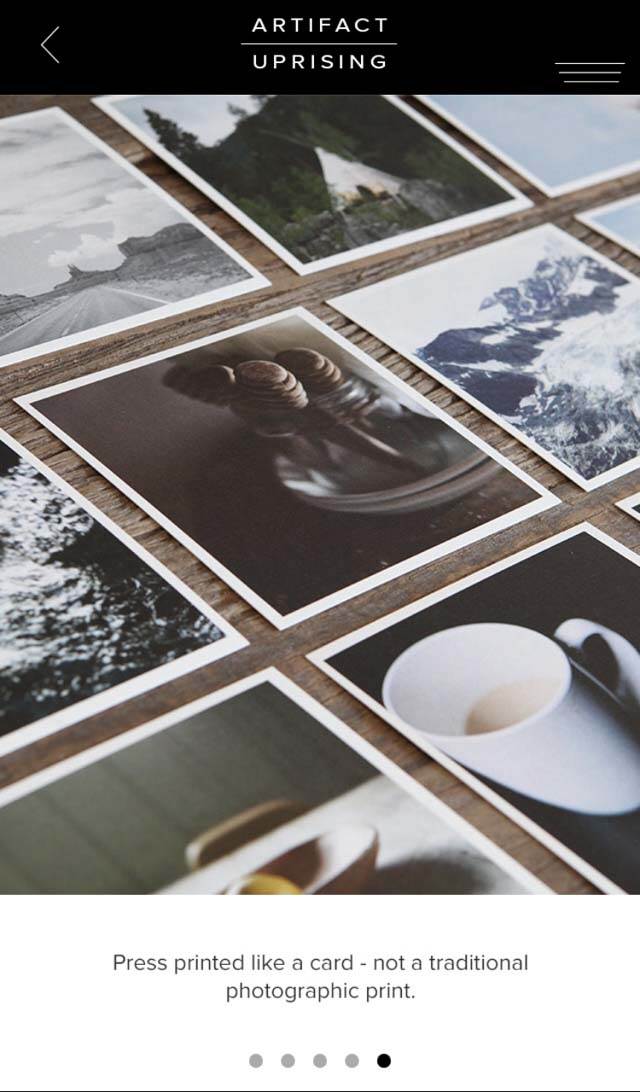 Products range from photo books to thank you cards. The most unique item, perhaps, is a wood calendar, which showcases twelve photos with calendar dates on a wood-finish clipboard.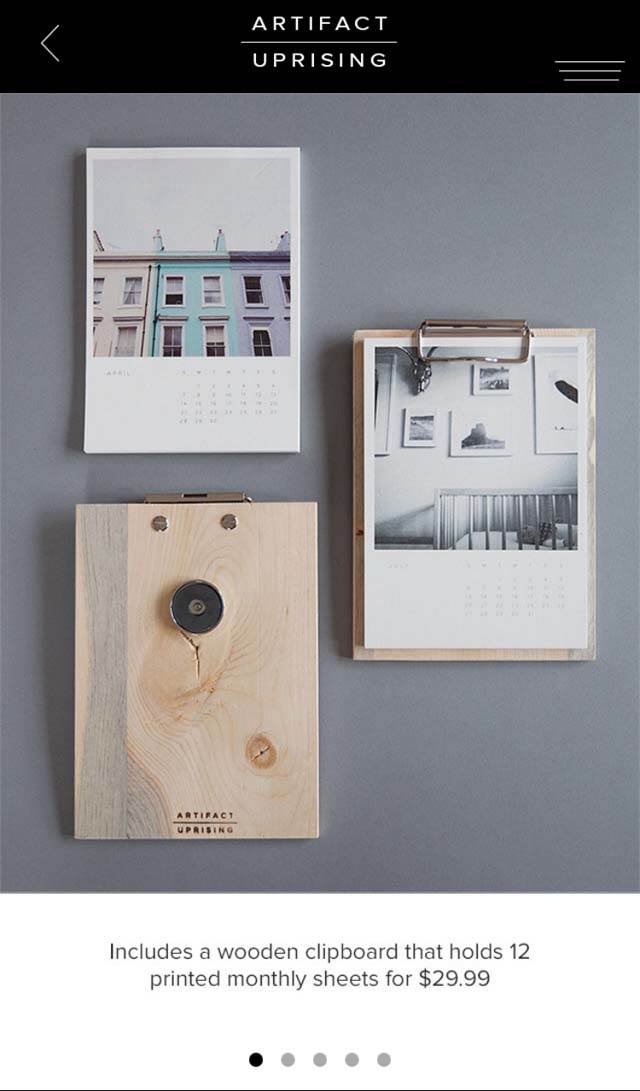 Products are slightly more expensive than in the other apps we've listed so far, but the quality seems to speak for itself. For example, the basic prints are printed on high-quality cardstock with a matte finish. Prices range from $17.99 for a 40-page softcover photo book to $29.99 for the calendar.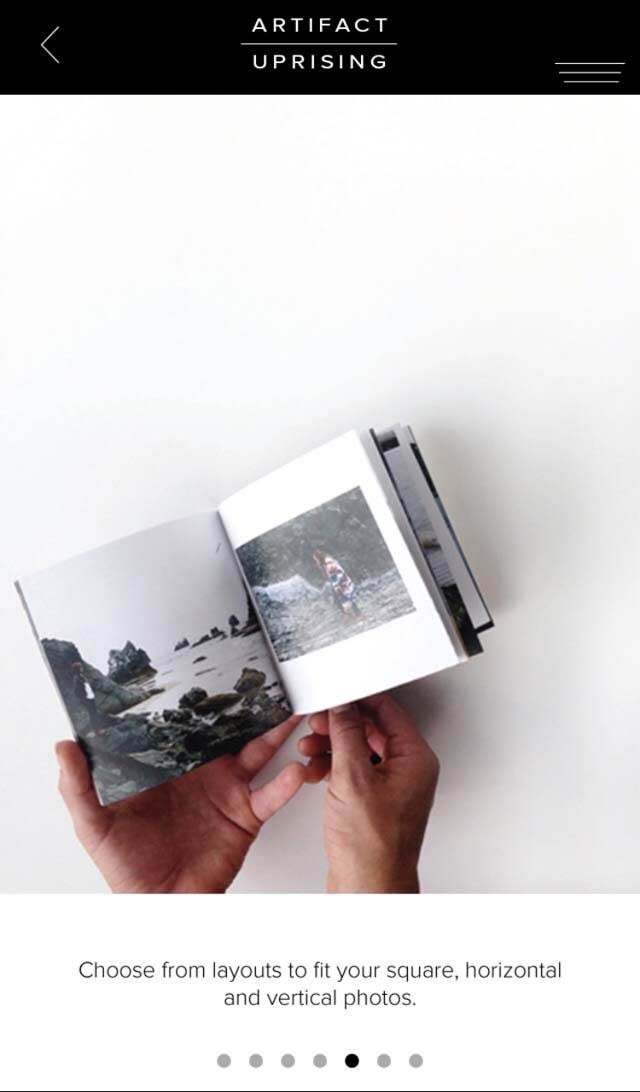 Please note, this app is free to download, but it's currently only available in the U.S. App Store.
4. Canvas Pop
The Canvas Pop printing service isn't held through an app. Instead, it's hosted on their website, canvaspop.com. What makes this service unique is that they print photos on, you guessed it… canvas!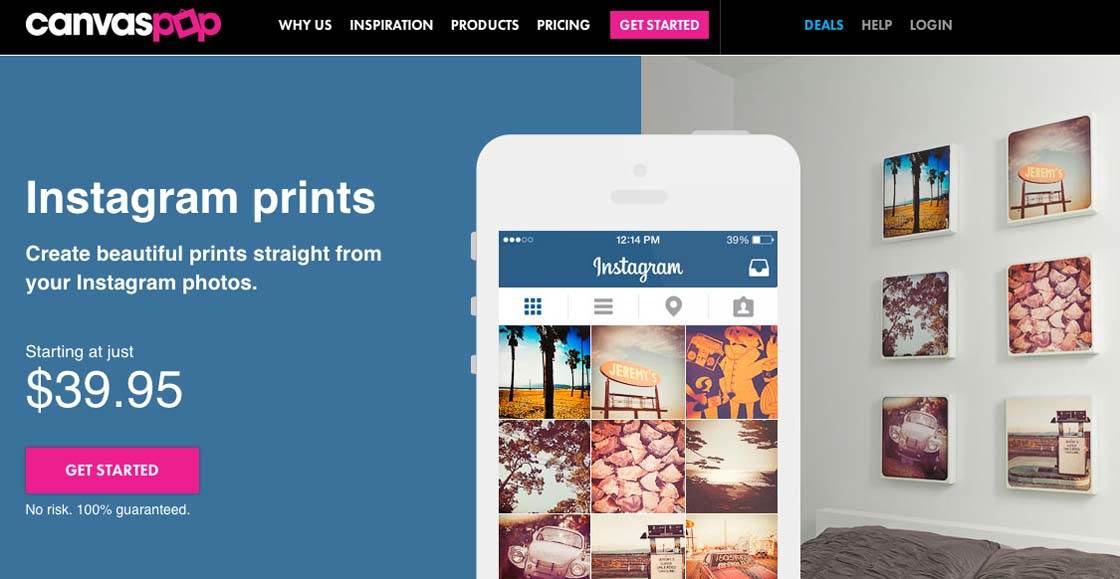 The website allows you to connect directly to the images in your Instagram account. You can also pull photos from your Facebook account or upload photos from your computer.
If you're looking for a subtle wall decoration, these handmade canvas prints may be right up your street. Square canvas sizes range from 12 x 12 inch to 38 x 38 inch.
While these are more expensive than ordinary poster prints (from $65 and $225, respectively), they are definitely more "home-décor" than the other options.
5. The Instax Printer
The Instax Printer, from Fujifilm, is a portable hand-held photo printer for iPhone. And it's seriously cool! This compact device allows you to print your photos wirelessly from your iPhone in under a minute.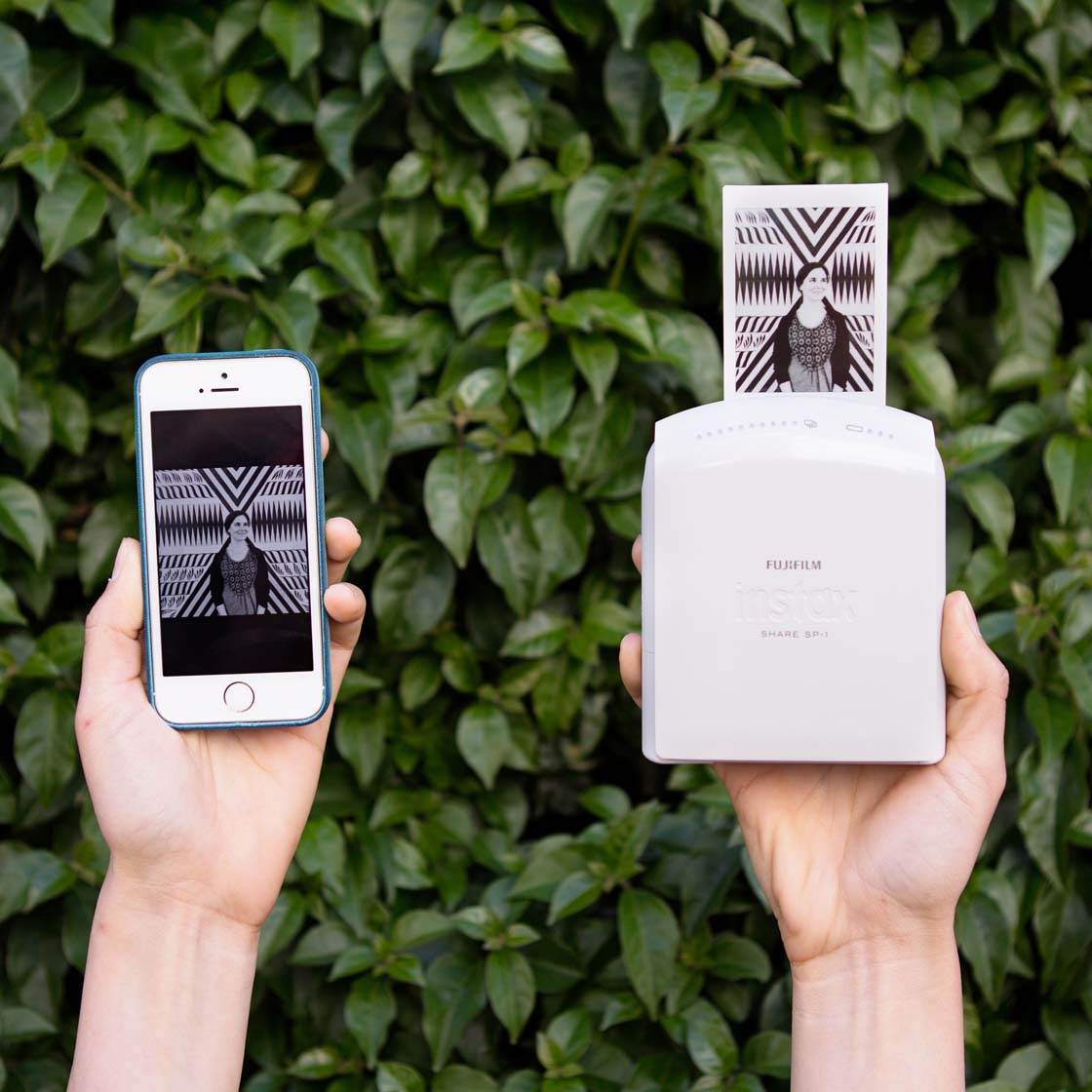 You can use this printer to essentially transform your iPhone into an old-school polaroid camera, meaning you can print your photos instantly to share with others, or keep for yourself.
This is all done through the Instax Share app which you can download from the App Store for free. Once you take a photo, you can forward it to the printer via the app. Instantly, your photo is printed into a beautiful high-quality print.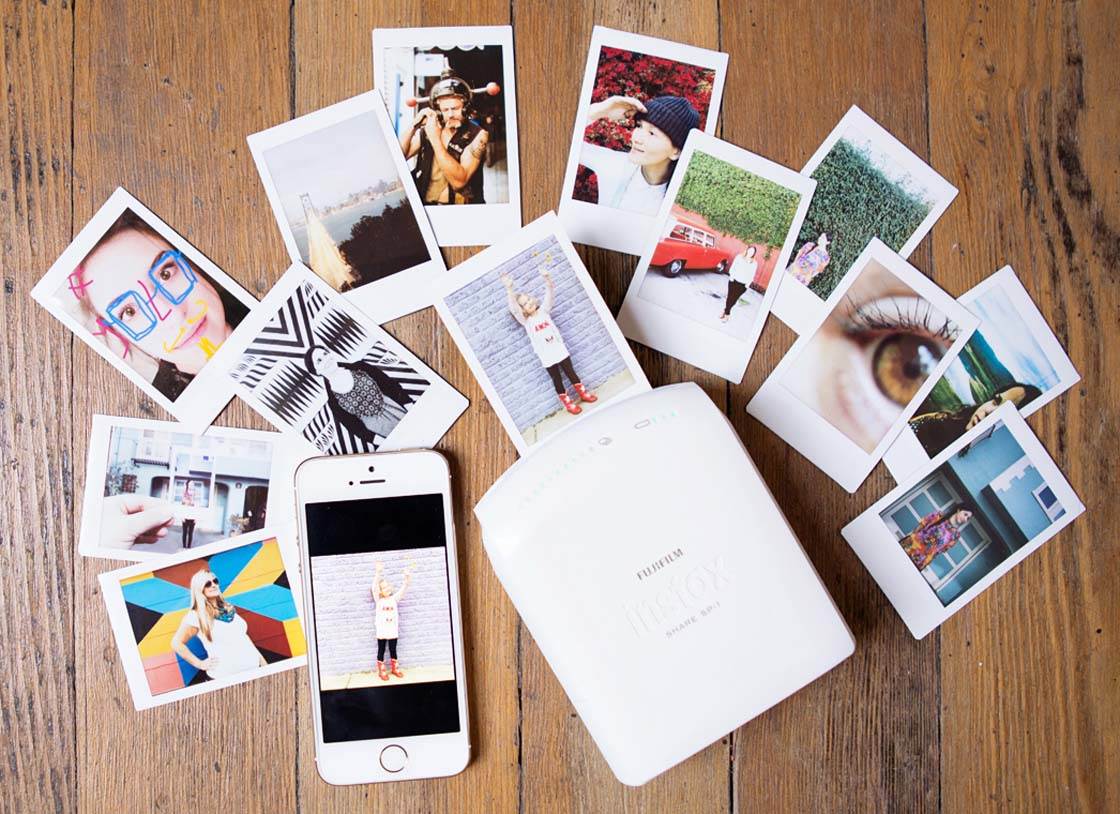 While the Instax printer doesn't link specifically with Instagram, you can, of course, use any Instagram photo stored on your phone or in iCloud Photos.
This gadget is pretty cool, but it's not cheap. You're looking at anything over $150 for the printer, and the film has to be purchased separately. But don't you just want one?!
These are just a few options for turning your digital iPhone photos into beautiful physical prints. Now your images no longer need to be viewed only on your iPhone screen. Instead they can be turned into real-life prints, large posters, photo books, wall art and more.