Do you want to shoot moody, mysterious street photography with your iPhone? Creating mood and mystery in your street photos might sound tough. But with a few tricks, you can take wonderfully compelling pictures that captivate the viewer. Read on to discover 8 tips for shooting moody and mysterious street photography with your iPhone.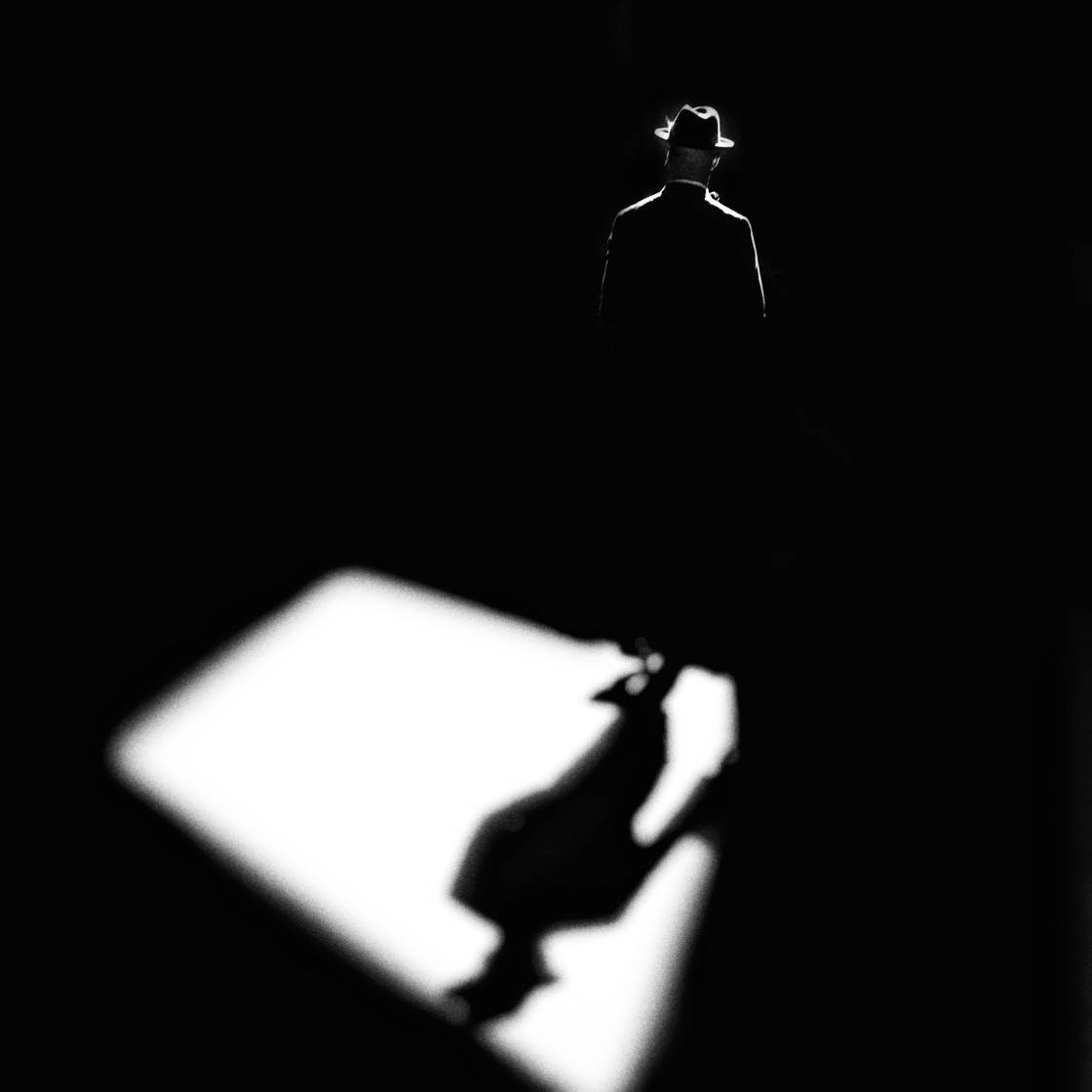 1. Obscure The Subject's Face To Create Mysterious Characters
Street photography is all about photographing people.
But that doesn't mean you have to show their faces in your photos.

In fact, obscuring a person's face is one of the easiest ways to create mystery in your street photos.
And it's what I do in most of my pictures.
When you hide the subject's face, they become a mysterious character.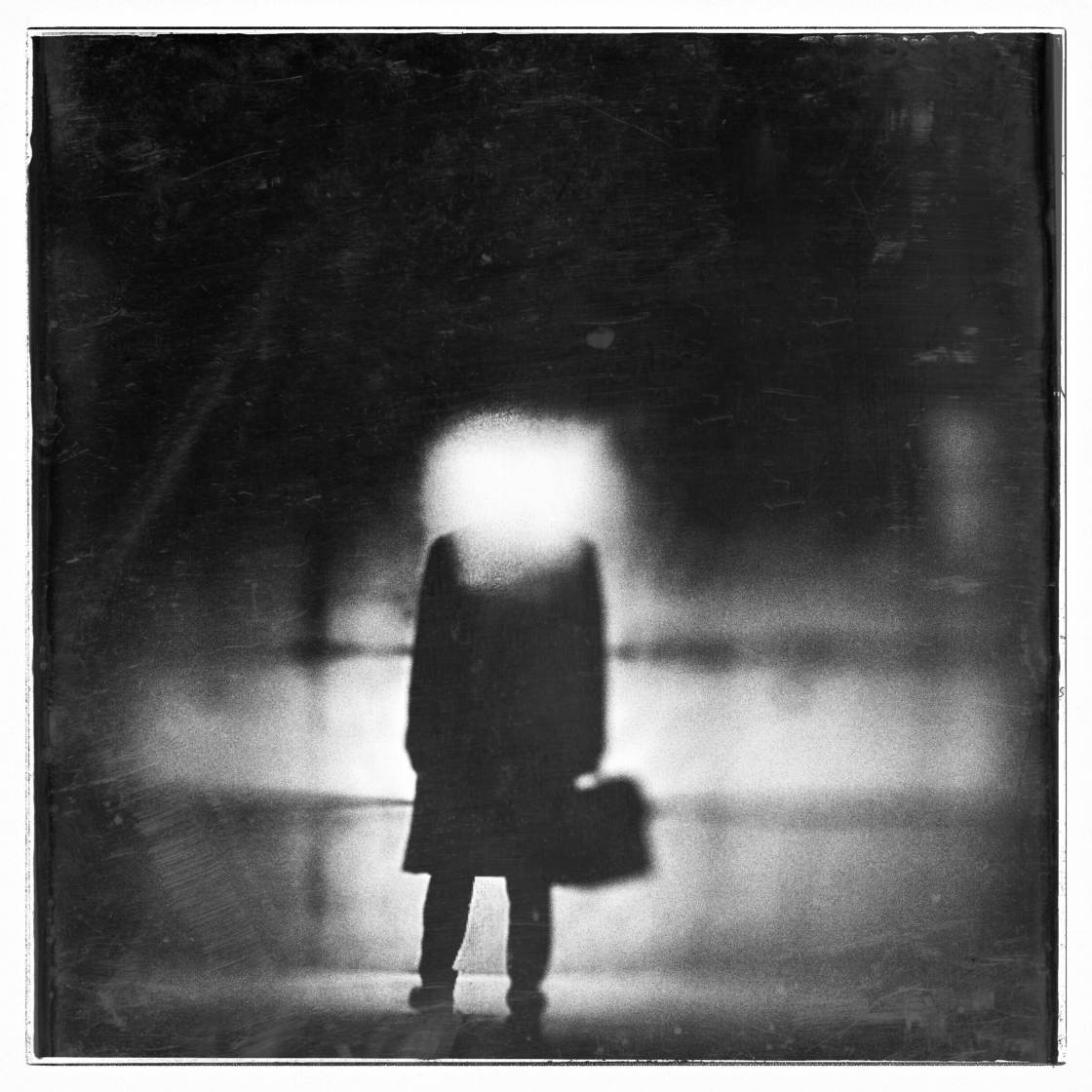 And this is perfect for creating intriguing stories in your iPhone street photography.
Mystery creates the strongest sense of story.
So it's always a good idea to leave something to the viewer's imagination.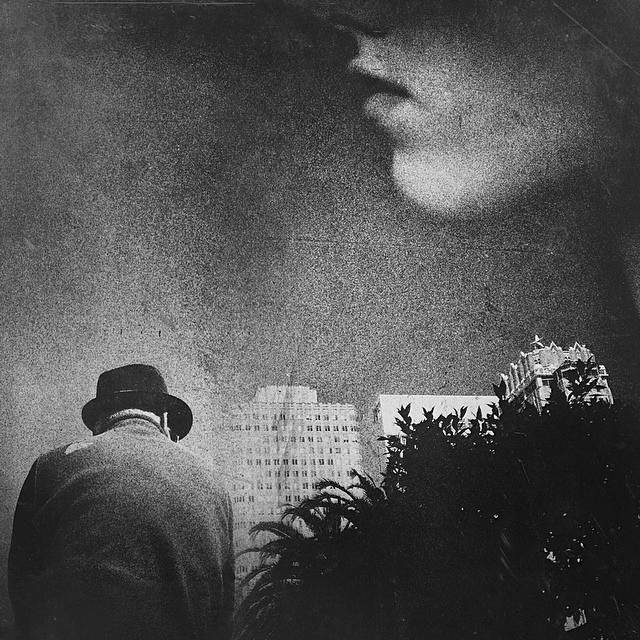 If you exclude the person's face, the viewer will create their own story about the photo.
They'll start to ask questions…
Who is that person? What do they look like? What are they feeling?
The viewer might even imagine that it's them or someone they know in the photo.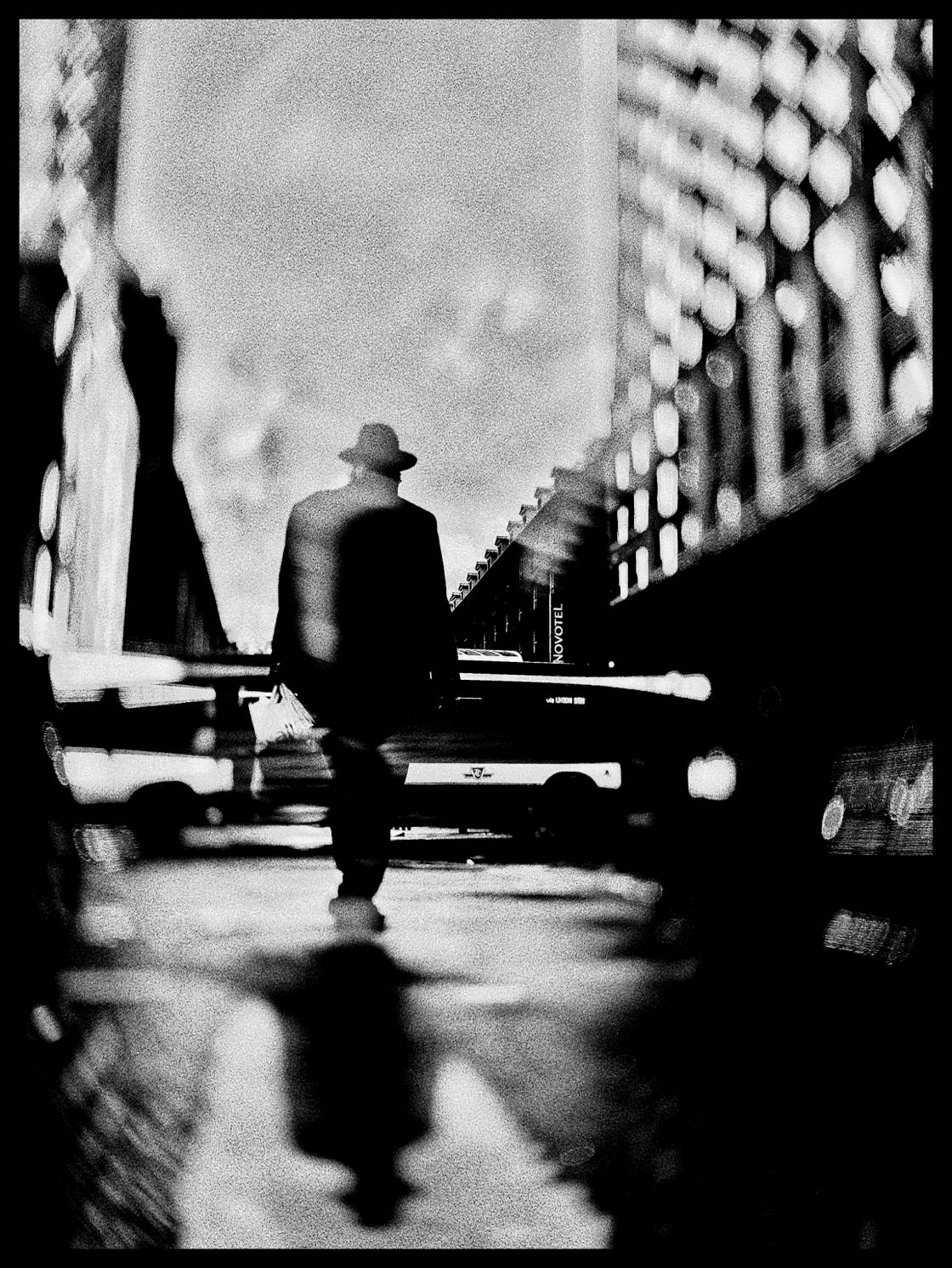 So how do you obscure a person's face when you're taking photos on the street?
Here's a really simple trick:
Shoot from behind your subject.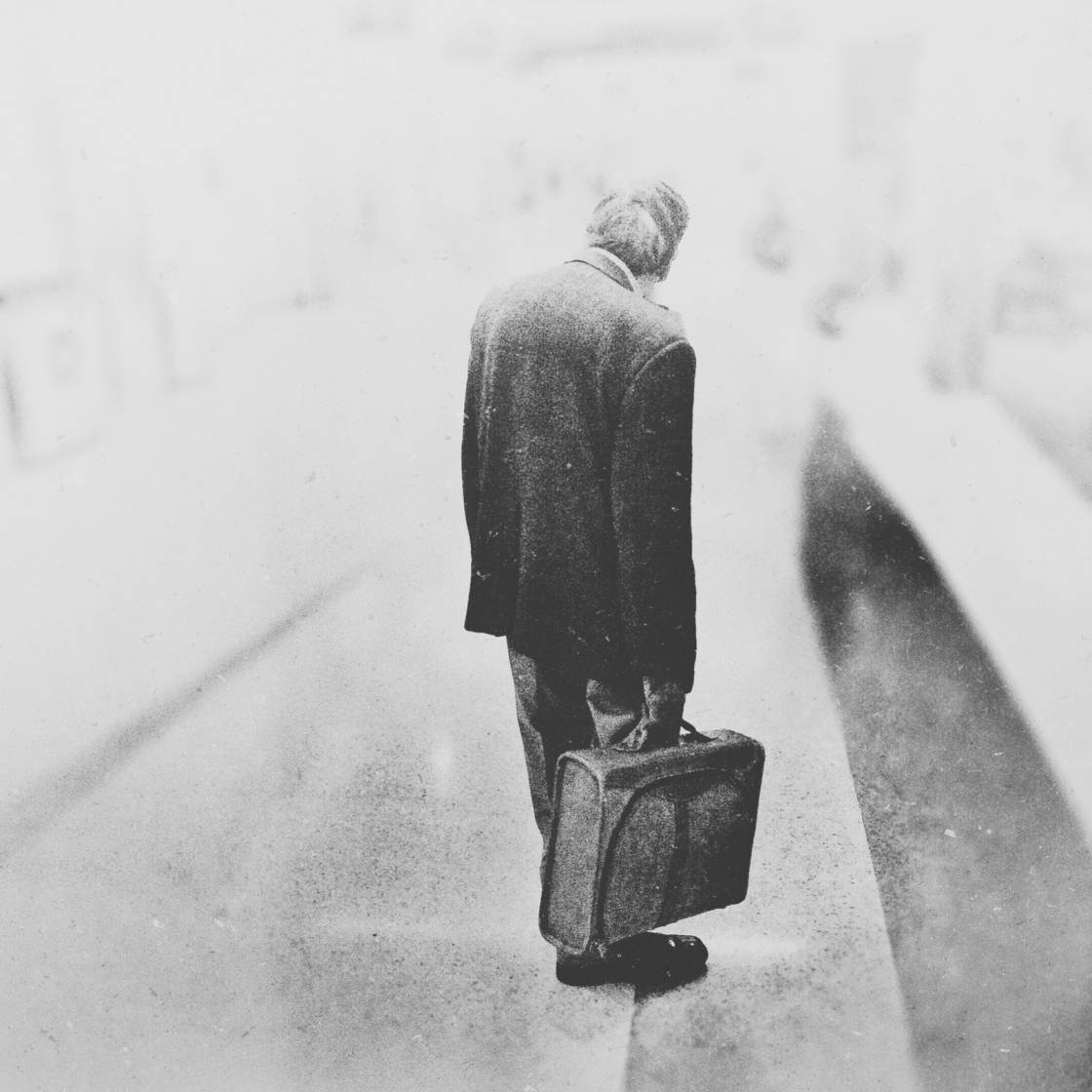 Or find a high perspective and shoot down from above.
You could also look for a person whose face is obscured by another object.
Perhaps they're wearing a hat or holding an umbrella that hides their face.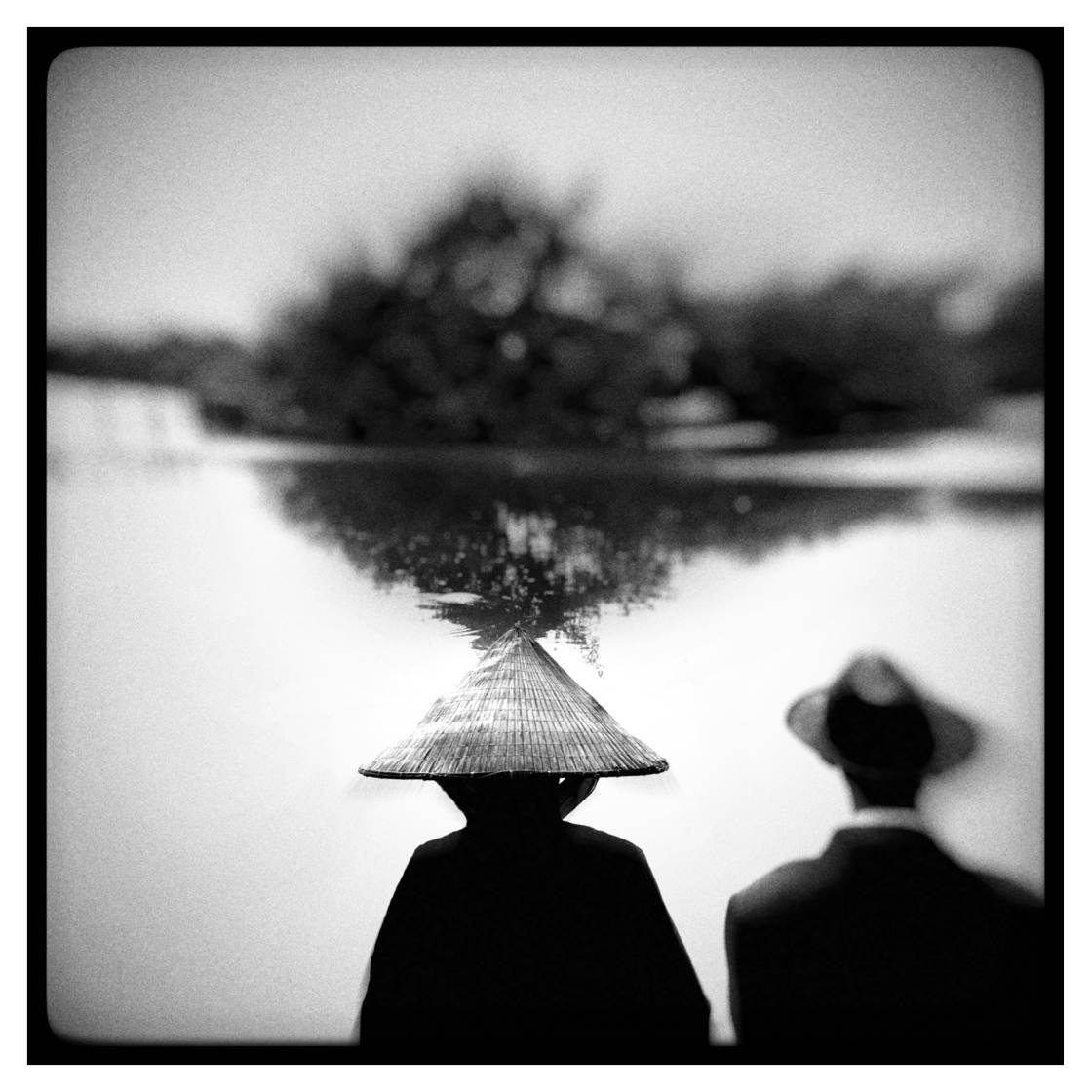 Maybe they're holding up a newspaper or standing behind a street sign.
Or perhaps their face is obscured by another person in the scene.

One of my favorite techniques is to capture the subject's face in shadow or as a dark silhouette.
(You'll learn more about shadows and silhouettes shortly!)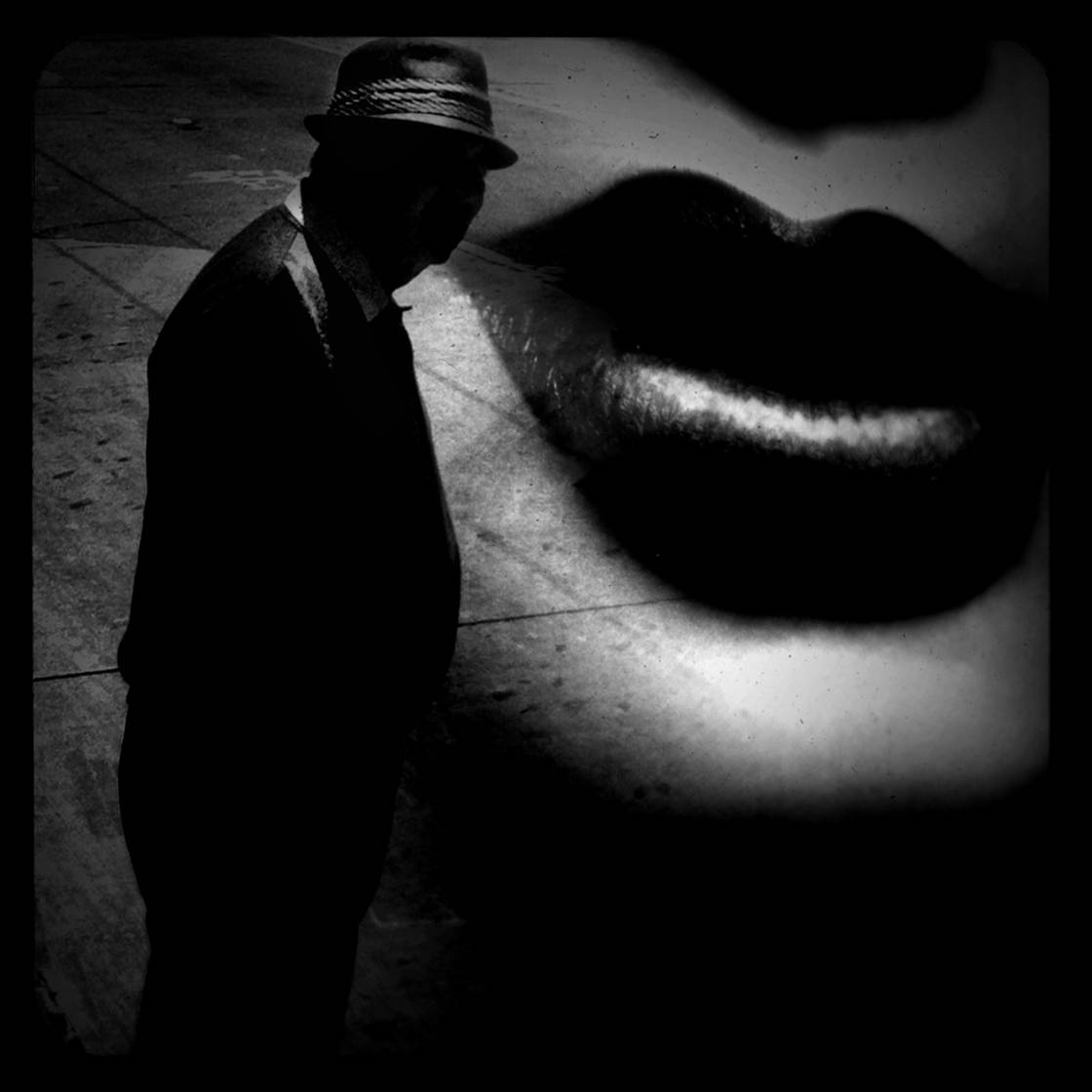 Obscuring the subject's face encourages the viewer to engage with the photo on a deeper level.
So go ahead and try it out for yourself.
If you hide the subject's face, your iPhone street photography will become more moody and mysterious.
And that's exactly what you want!
2. Capture Dark Shadows For Moody & Mysterious Street Photography
If you want to capture moody and mysterious street photography with your iPhone…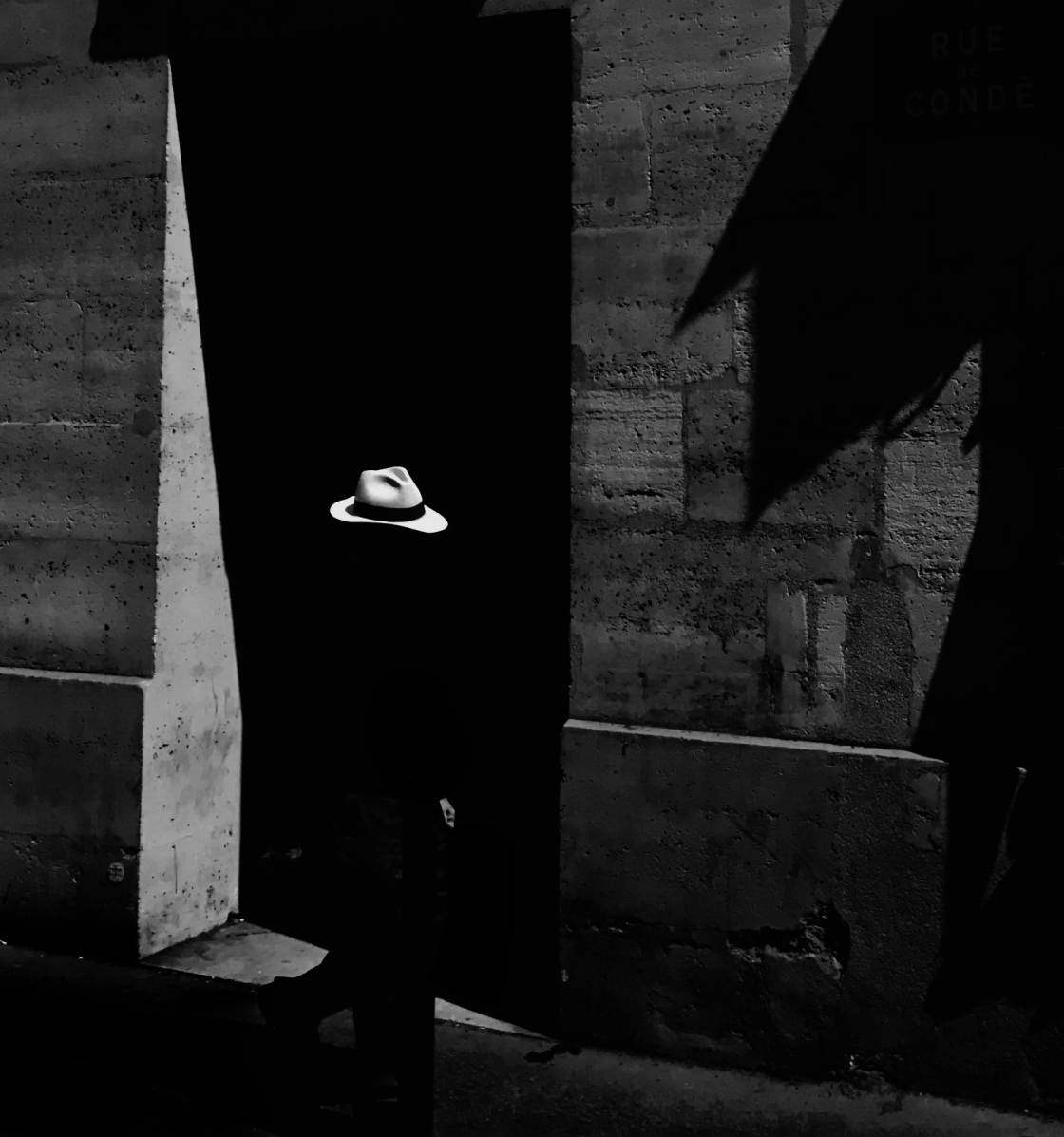 …include shadows in your composition.
Dark shadows create wonderfully moody images.
And they're fantastic for adding a sense of drama and mystery to your street photography.

So how do you find great shadows in the city?
First, you have to find the right kind of light.
An overcast day is no good because the light is soft and even. You need direct sunlight for dramatic shadows.
Early morning and late afternoon are the perfect times for capturing street photography shadows.
When the sun is low in the sky, it casts amazing long shadows. And you can use these long shadows to create intriguing images.

Look for areas in the city where you have bright shafts of light and dark shadows.
Then compose your shot to include both light and shade in the frame.

You can use shadows to obscure your subject's face.
Or capture just the shadow of a person for a fascinating composition.

Now, here's an important tip for shadow photography:
Before you take the shot, adjust the camera's exposure to ensure the shadows appear dark and dramatic.
Fortunately, this is easy to do in the iPhone Camera app.
First, tap on a bright part of the scene to expose for the highlights. This ensures the bright areas retain color and detail – rather than being over-exposed.
You can now darken the image further by swiping down on the screen.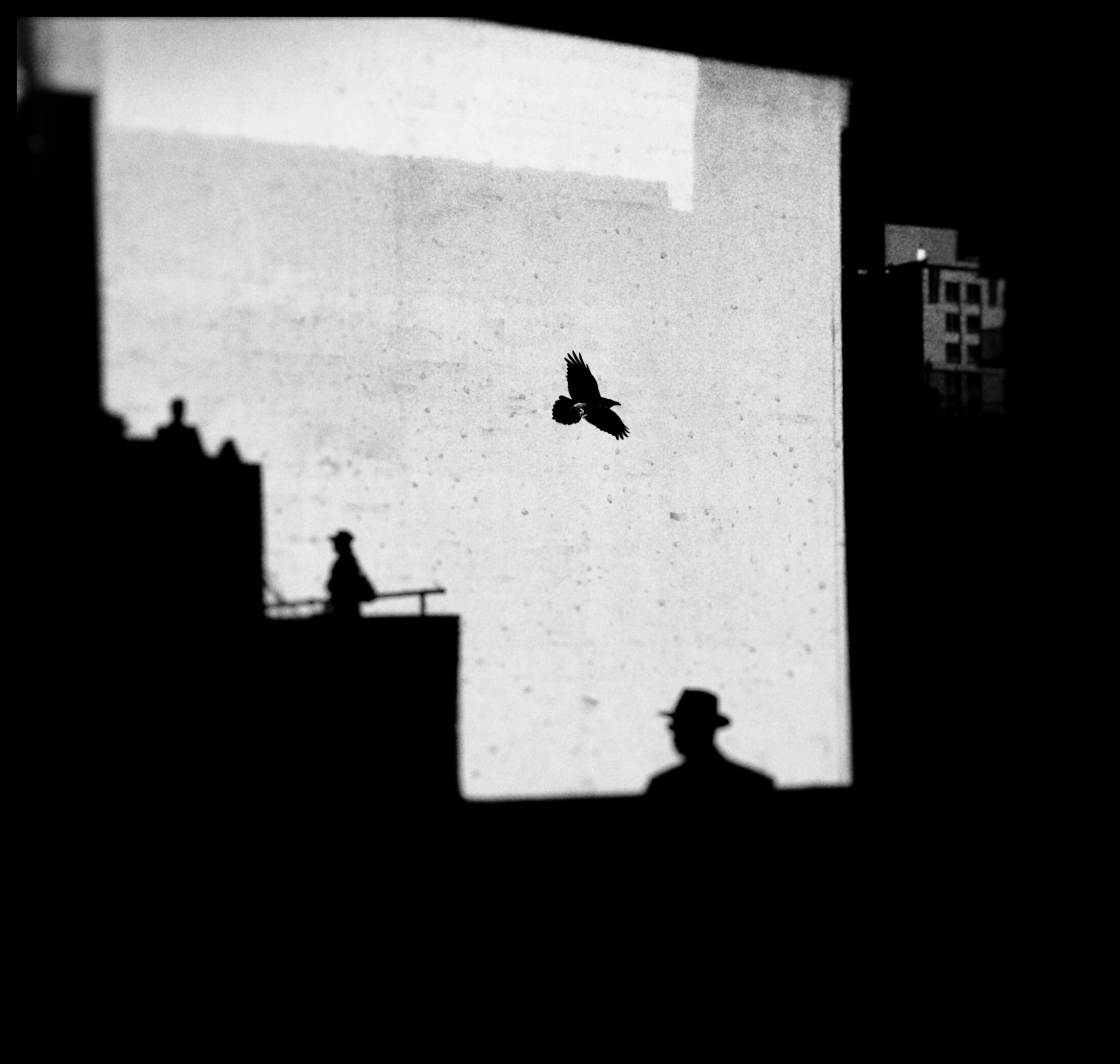 If you can't get the shadows dark enough while shooting, don't worry. You can always darken them further in post-processing.
But your aim should always be to capture dark and mysterious shadows.
That's the key to shooting moody photography with an amazing sense of mystery!
3. Create Dark Silhouettes For A Dramatic Sense Of Mystery
For the most dramatic sense of mystery, you should capture silhouettes.
Silhouette photos are incredibly powerful.
The black outline of the subject creates a strong focal point in your image.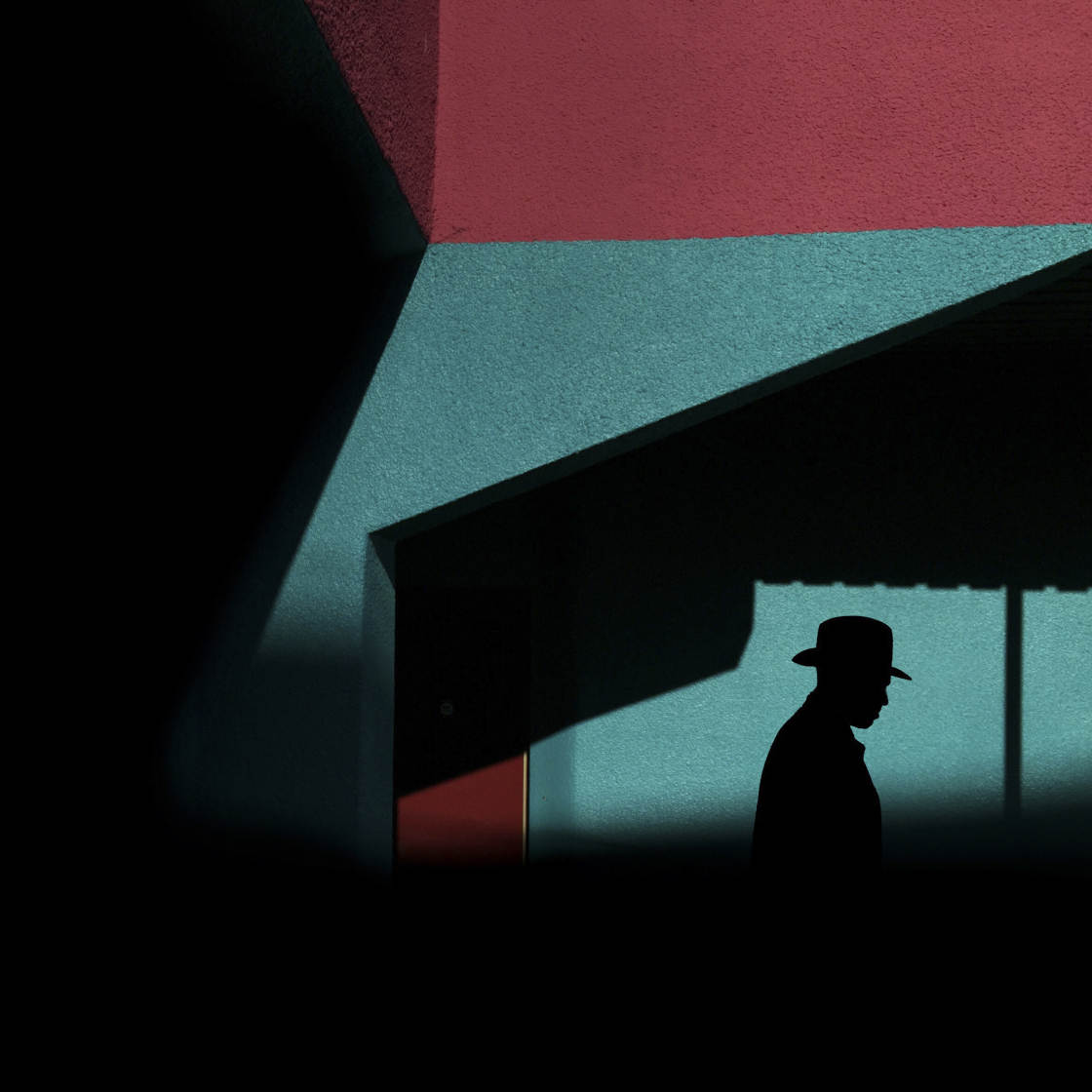 But more importantly, the lack of detail creates amazing mystery.
So how do you capture jaw-dropping silhouette photos in your street photography?
It all starts with breaking the first rule of photography – which is to never shoot into the light.
To create a silhouette, you have to shoot towards the light!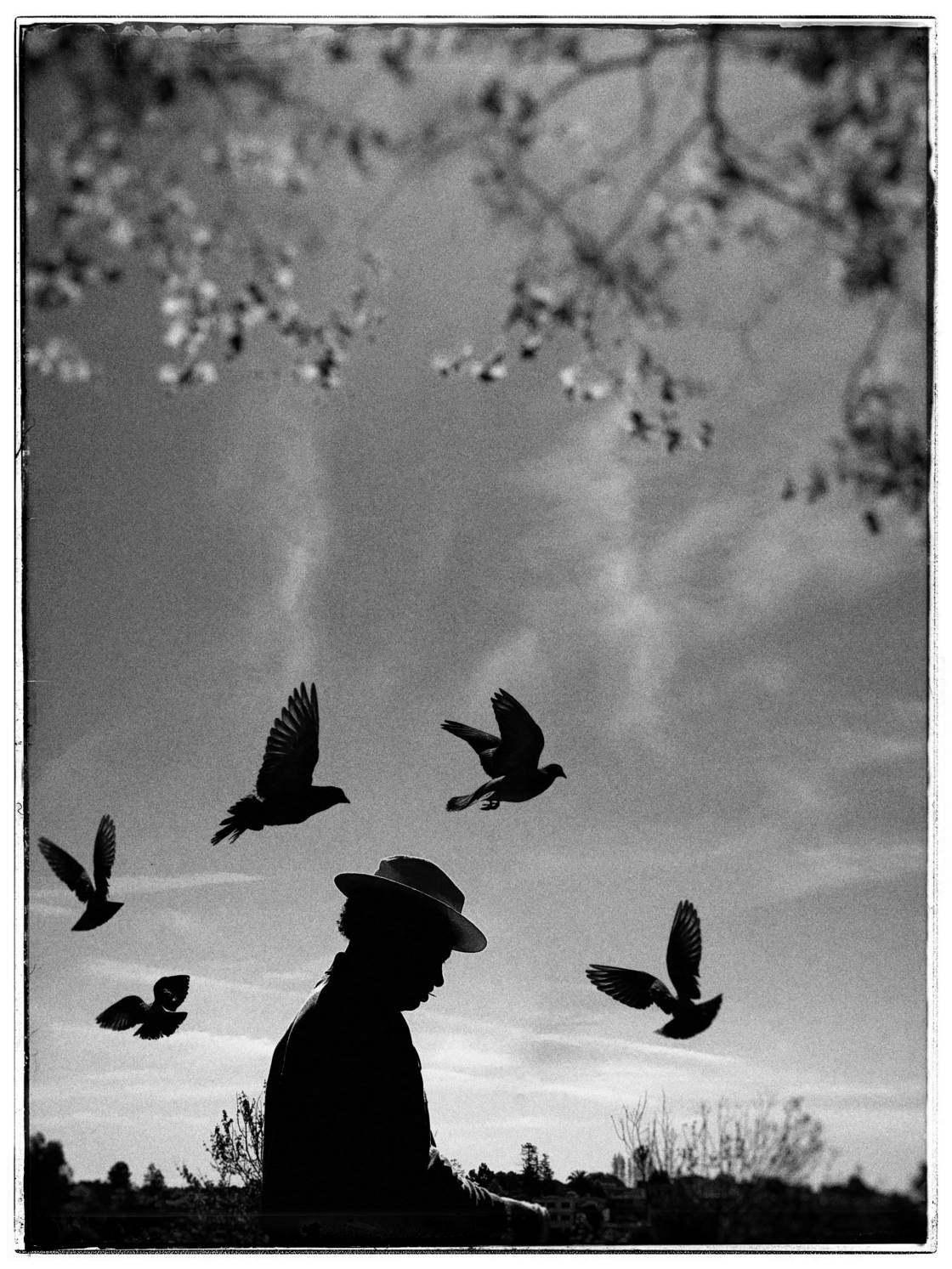 The golden hours around sunrise and sunset are perfect for silhouette photography.
When the sun is low in the sky, it's easy to get the light behind your subject.
When you've framed your shot, tap to set focus, then swipe down to darken the exposure.
You want your subject to appear very dark or completely black against the brighter background.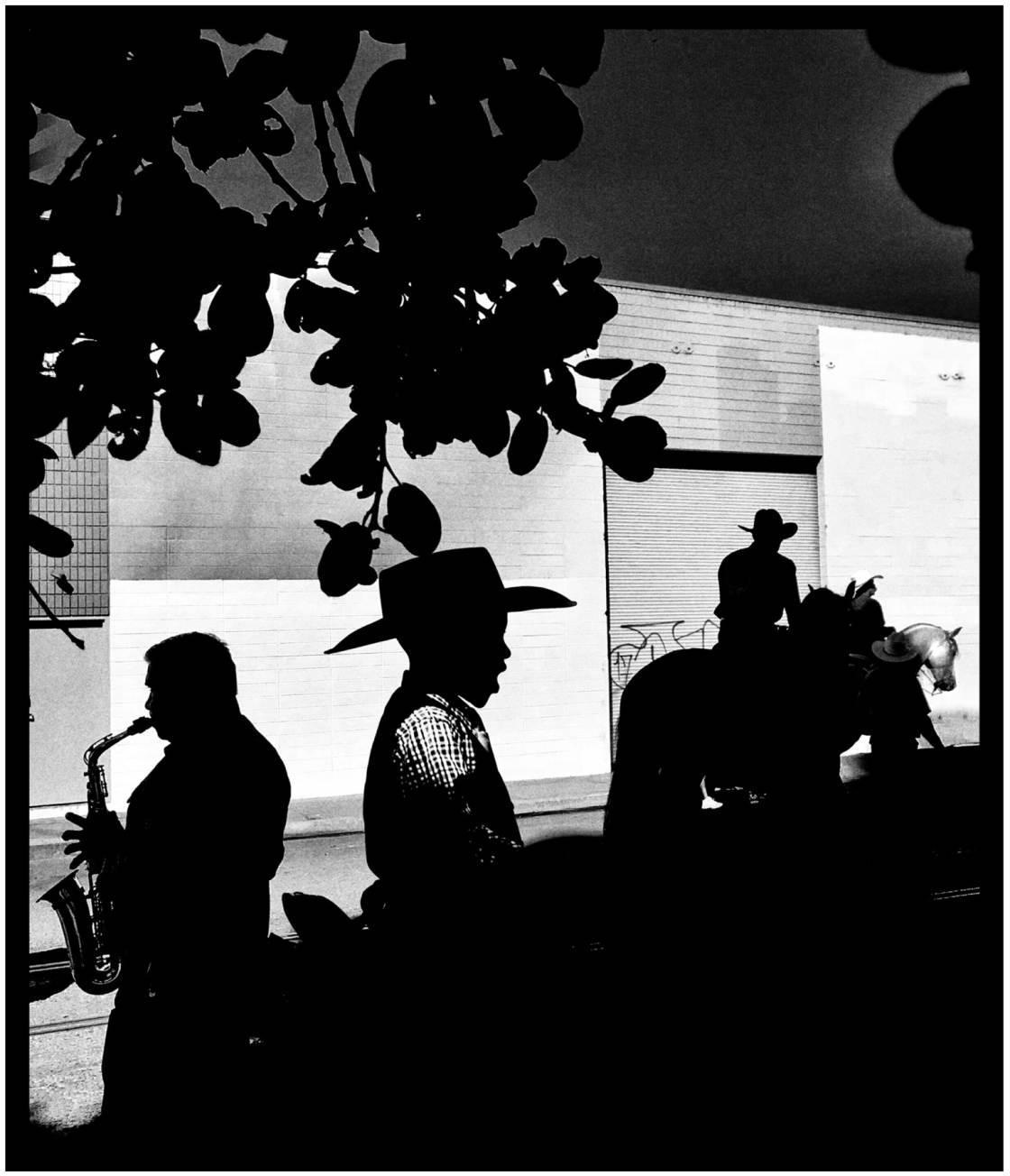 When shooting silhouettes, you only see the outline of your subject. So the position of the subject is very important.
A side profile of a person makes an amazing silhouette because it reveals the shape of their face.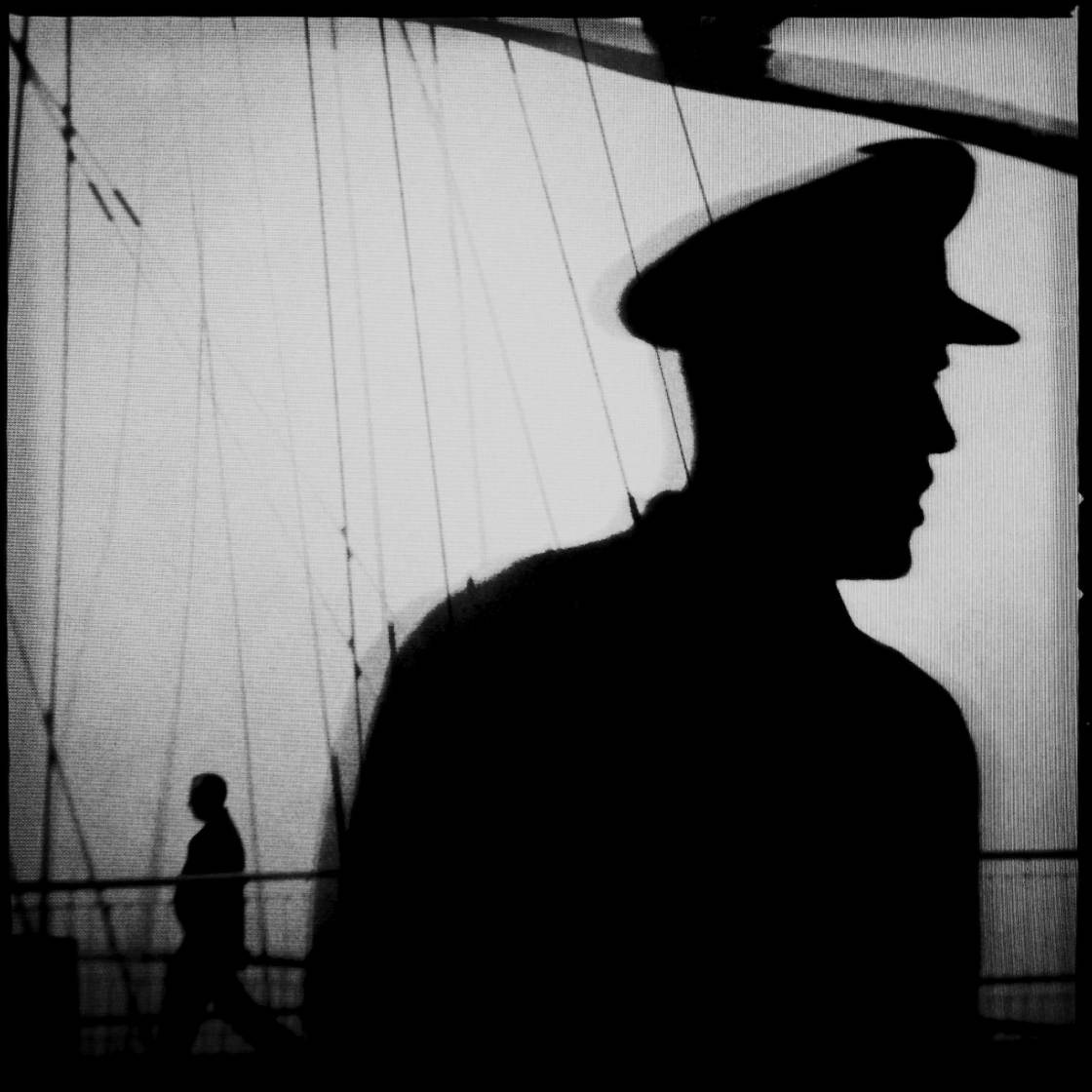 If your subject is wearing a hat, you can also capture interesting silhouettes by shooting from in front or behind.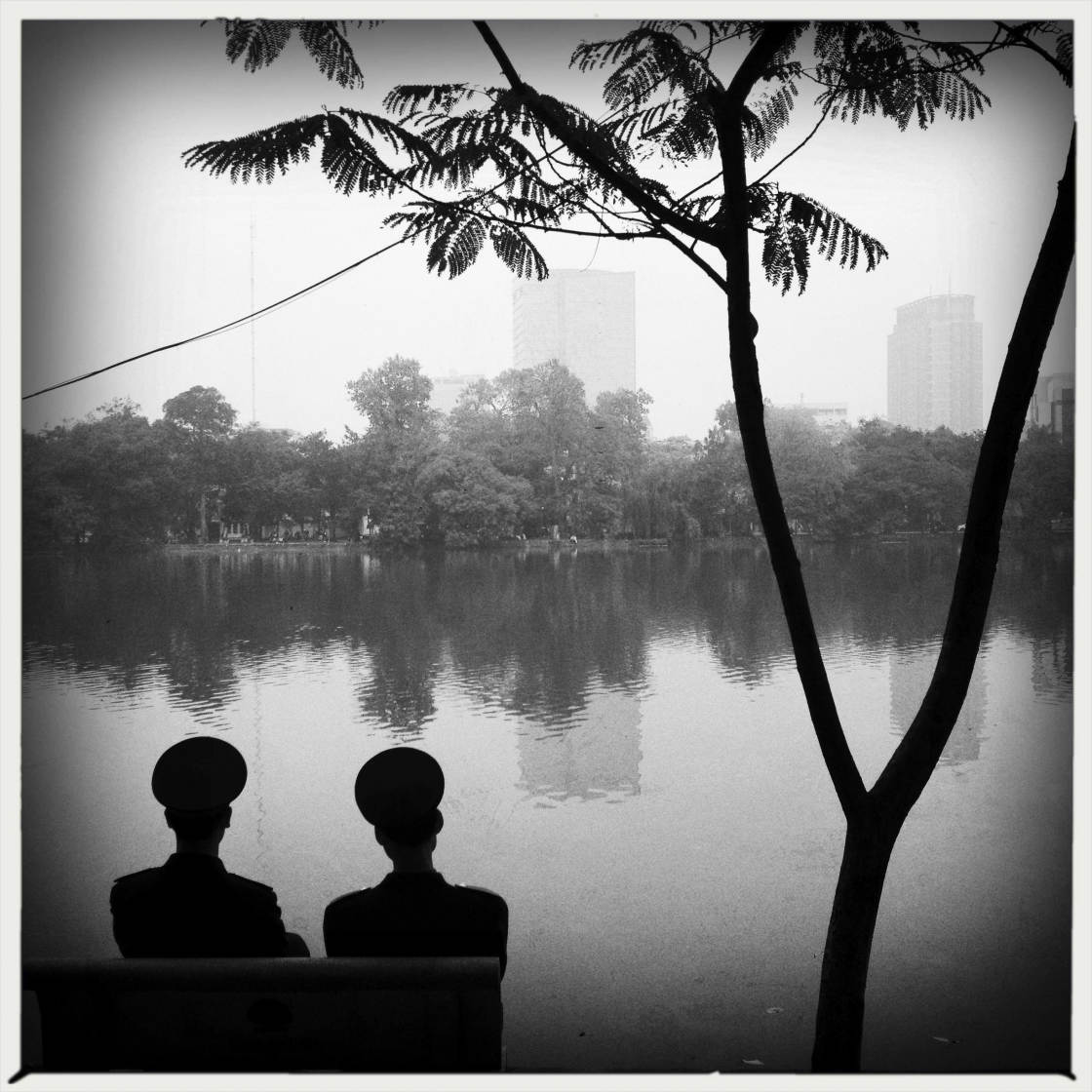 If the subject is walking, try to capture them in full stride so that their limbs are clearly defined.
If you follow these tips, you'll be able to capture stunning silhouettes with your iPhone!
4. Use Creative Blur To Distort The Detail In Your Photos
Here's another tip for creating mysterious street photography on iPhone:
Use blur in your photos.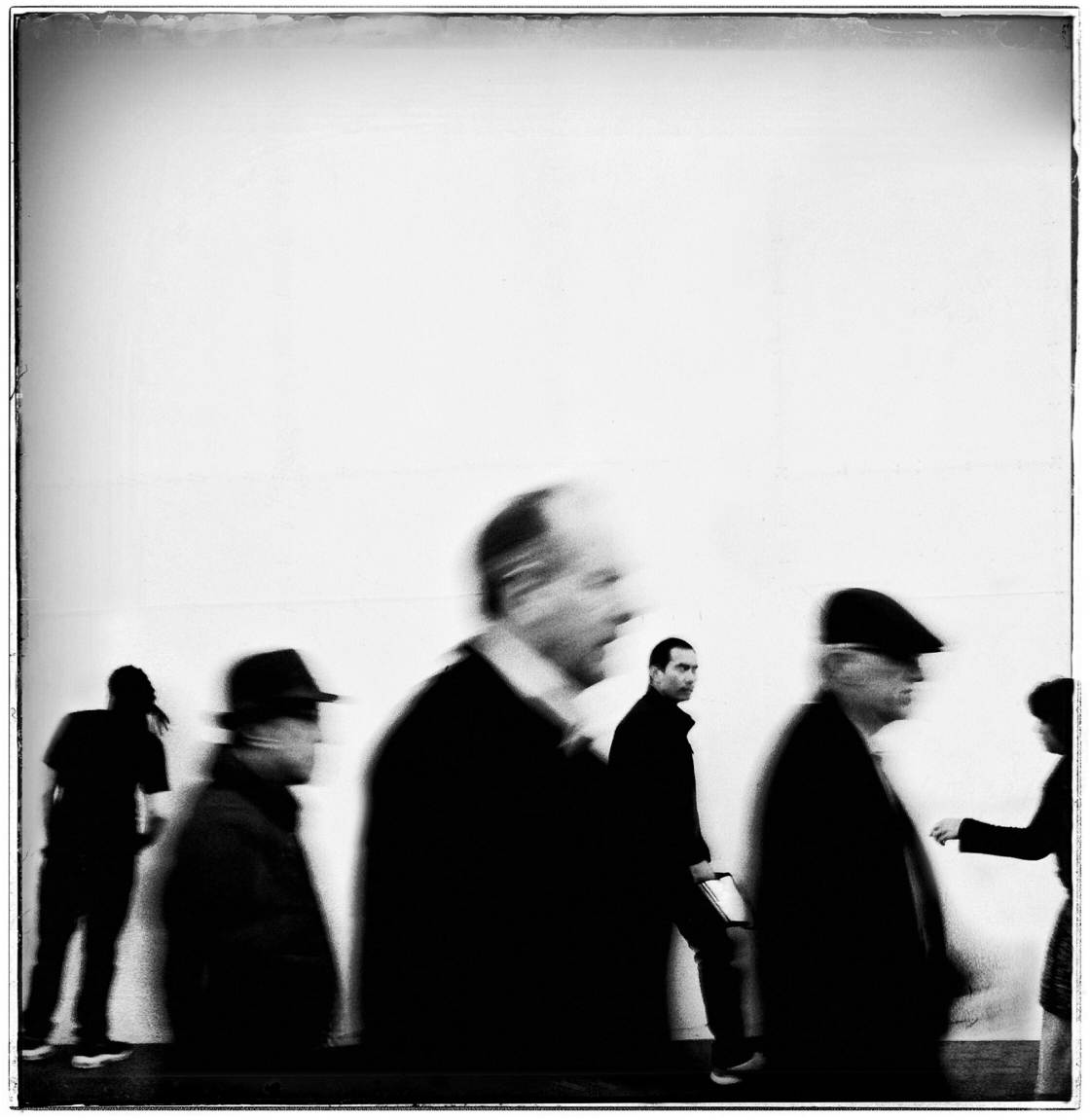 Normally, we strive for clear and sharp, blur-free shots.
So why would you want to create blurry pictures?
Here's the reason:
Blur distorts the detail in your photos. And this is perfect for creating a sense of mystery and intrigue.
If the blur is caused by movement, it also adds a wonderful sense of motion to your images.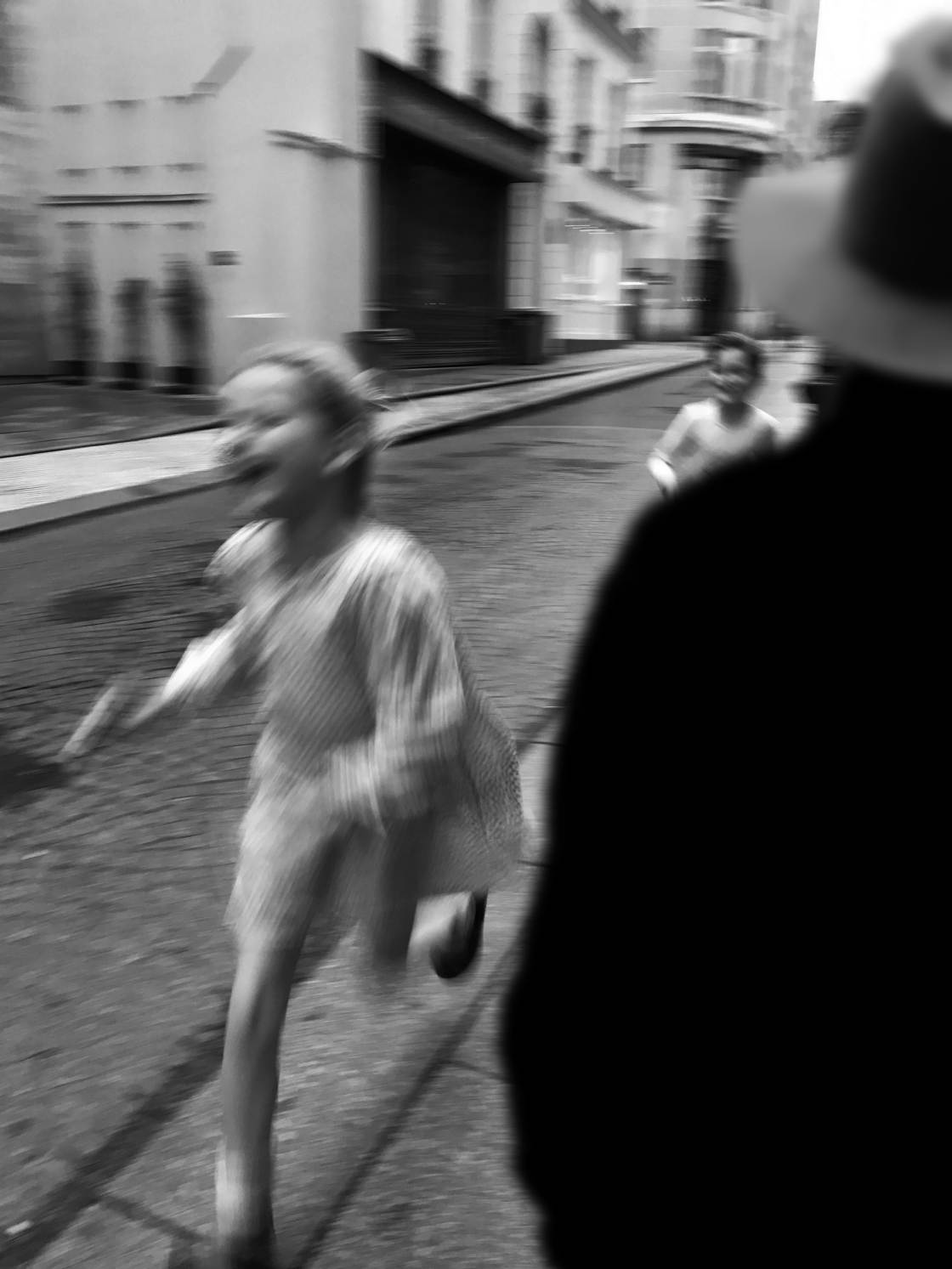 So how do you create blur in your photos?
One technique is to use an editing app to add blur in post-processing.
But for the most natural blur, I recommend capturing blur at the time of shooting.
You can capture motion blur by using a slow shutter speed when taking the photo.
Slow shutter speeds enable the camera to capture movement as motion blur.
Anything that's moving will appear blurred, while stationary objects remain sharp.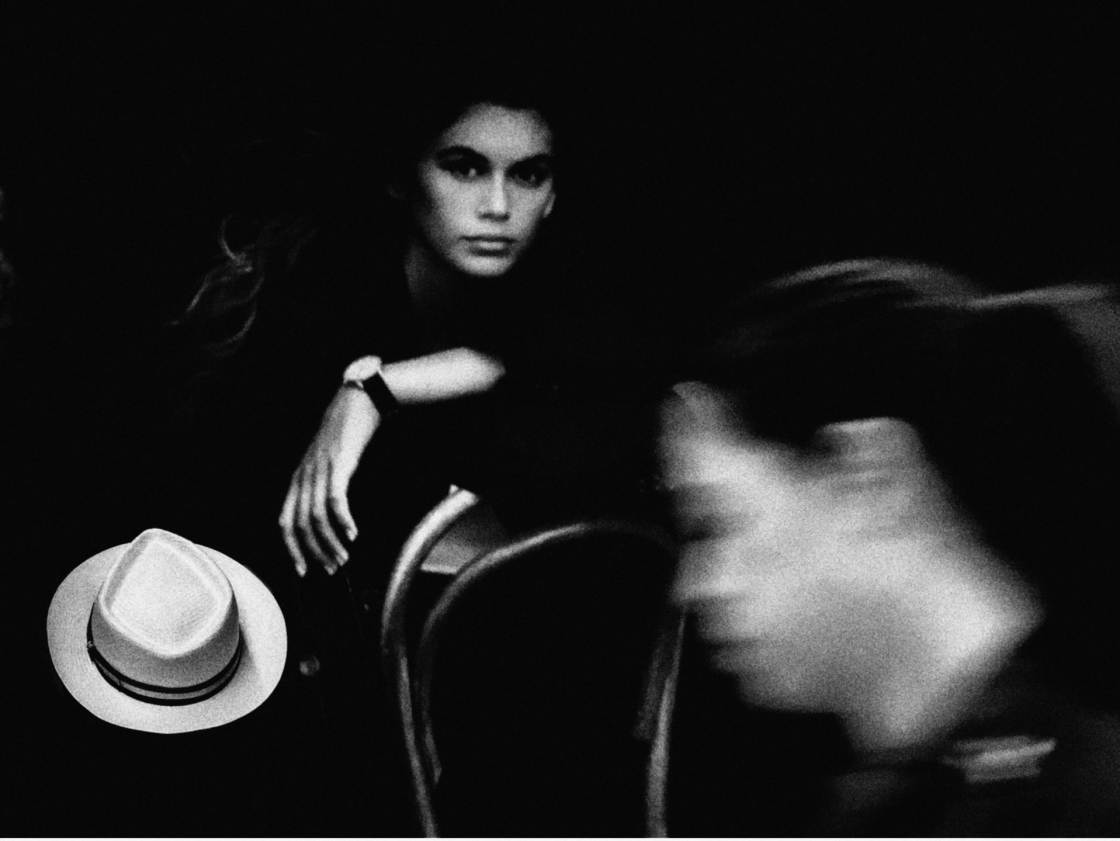 You can use a dedicated long exposure app, such as Slow Shutter Cam. Or you can use an iPhone camera app like ProCamera which lets you change the shutter speed.
Whichever app you use, select a slow shutter speed. Then simply press the shutter when a person walks past.
You won't always get good results on the first shot. You might need to experiment with different shutter speeds until you find one that works.
The trick is to take lots of photos until you capture something interesting.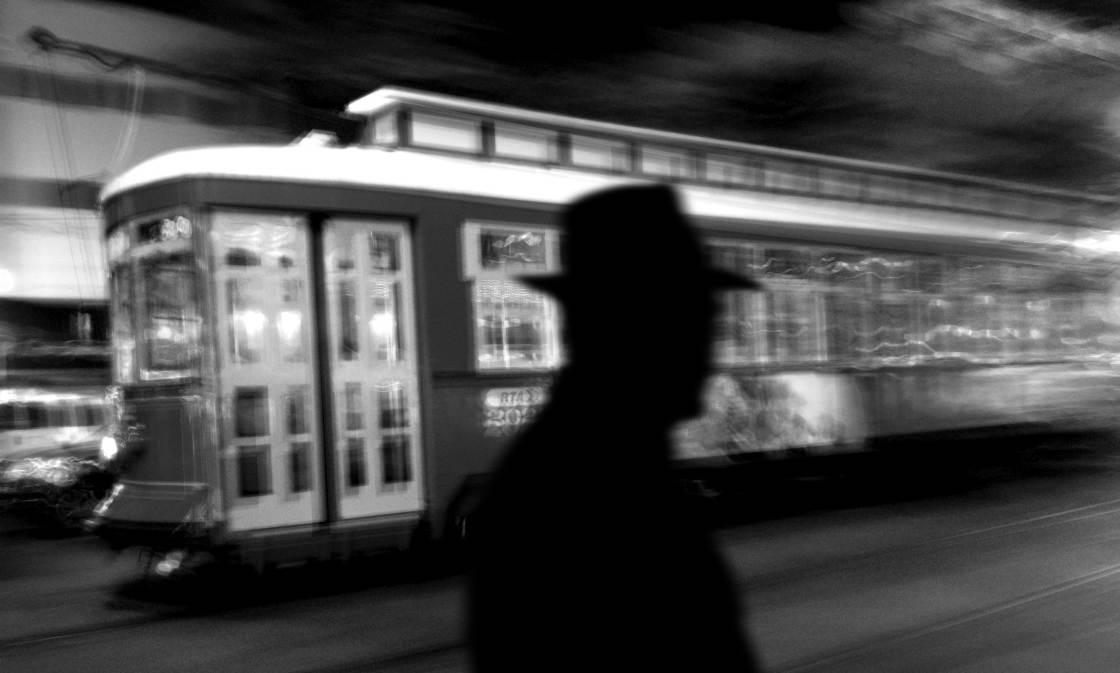 You can also create blur using intentional camera movement.
So rather than capturing blur from the movement of your subject, you create blur by moving the camera.
When you use blur intentionally, you open up a whole new world of creativity.
So for more unique street photography with magnificent mystery, try creating blur in your images!
5. Capture Reflections For Mesmerizing iPhone Street Photography
Reflections offer another great way to create unique iPhone street photography.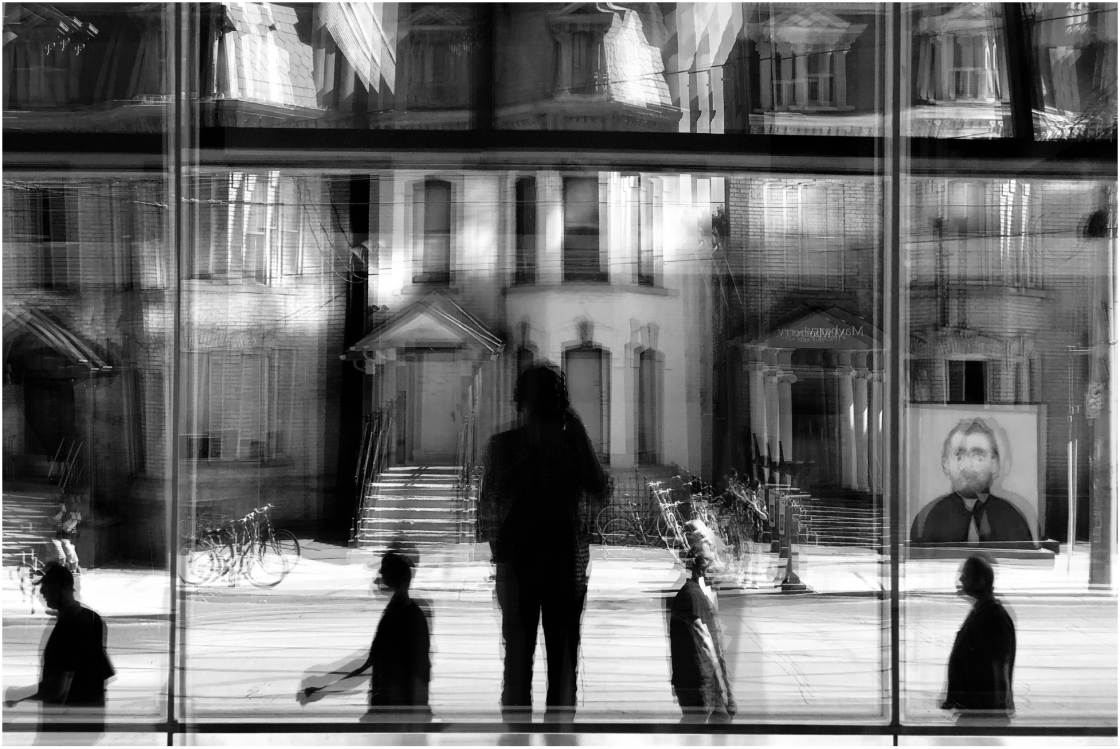 Reflections create mirroring and distortion that can confuse the viewer.
Confusion can be a good thing in photography. It makes you stop and look at the image while you try to work out what's going on.
So where can you find reflections in the city?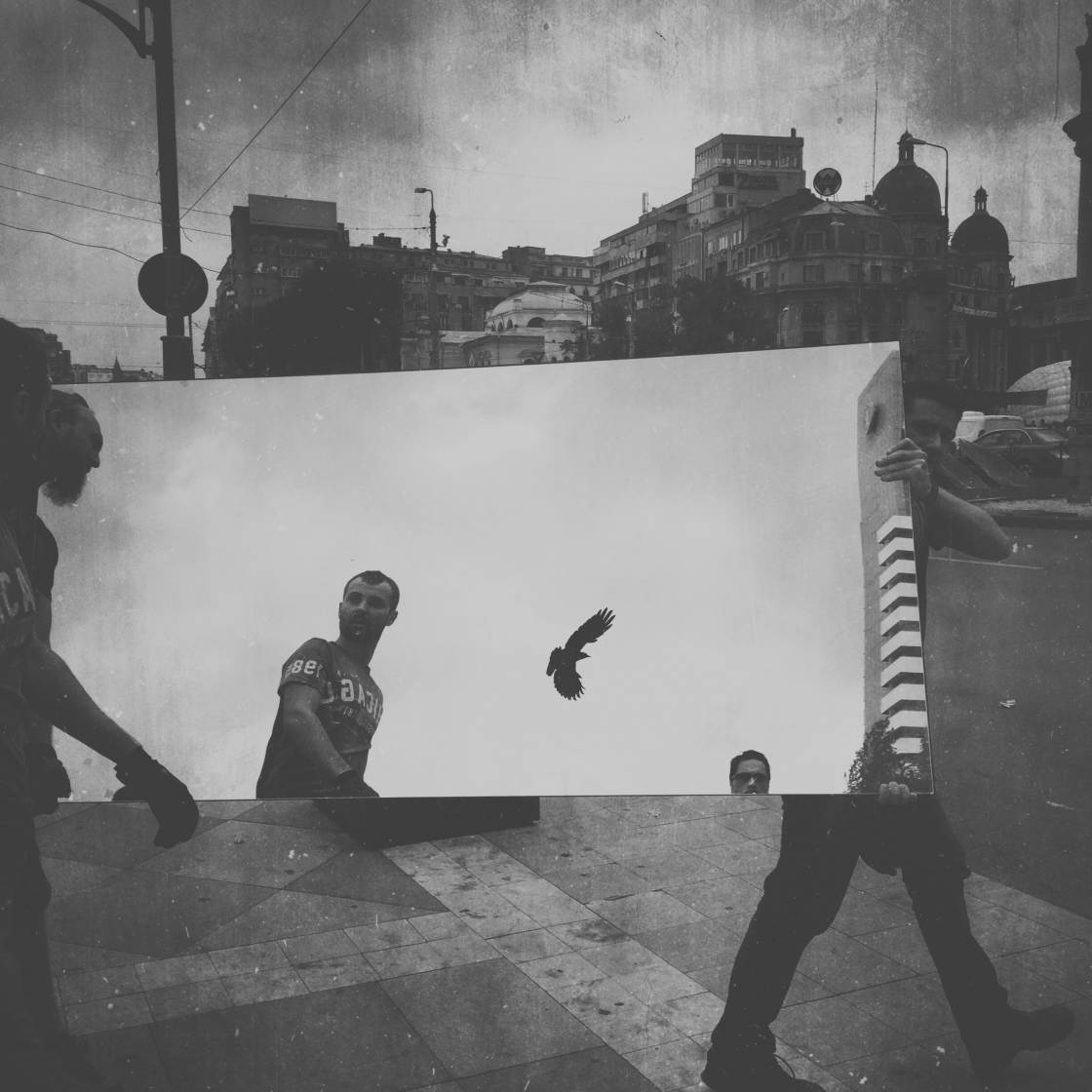 They're actually all around you… in glass, in mirrors, in metallic objects, and in water. Even a small puddle offers the potential for an incredible reflection photo.
Reflective materials do interesting things with the light. So this kind of photography is great for when the light isn't perfect.
For example, if you're shooting at noon when the light is too bright to capture good pictures, try taking reflection photos instead.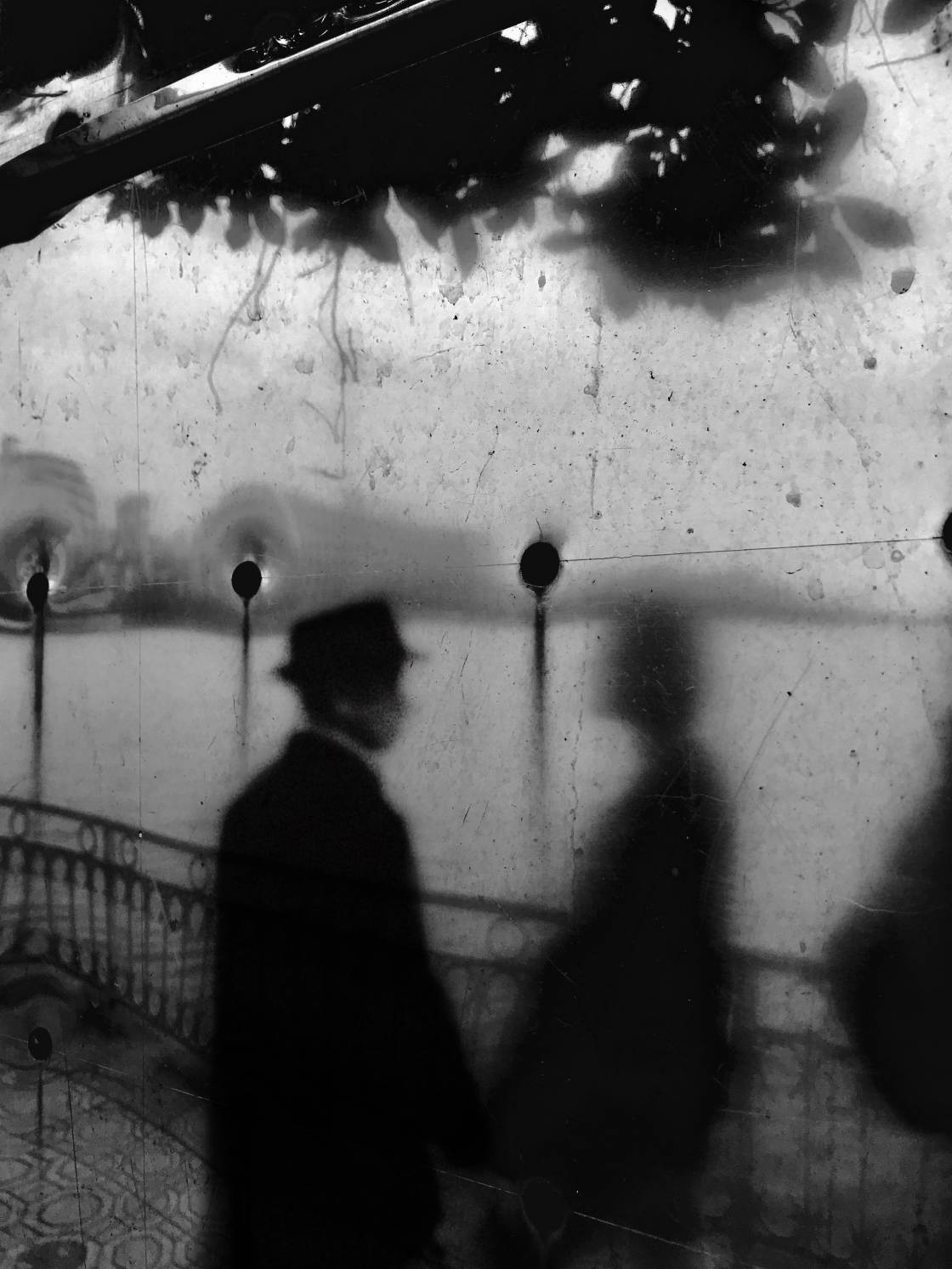 Here's a fun technique for capturing interesting reflections in your street photography:
Find a store or cafe window. But don't just look through the window at what's behind it.
Take a second to look at the reflection in the glass. The street behind you will appear in the reflection.
Now, try to capture an interesting composition. Include a subject behind the window as well as the reflection in the glass.
The resulting image will have multiple layers. And it's these layers that create the mystery and intrigue needed for amazing photos.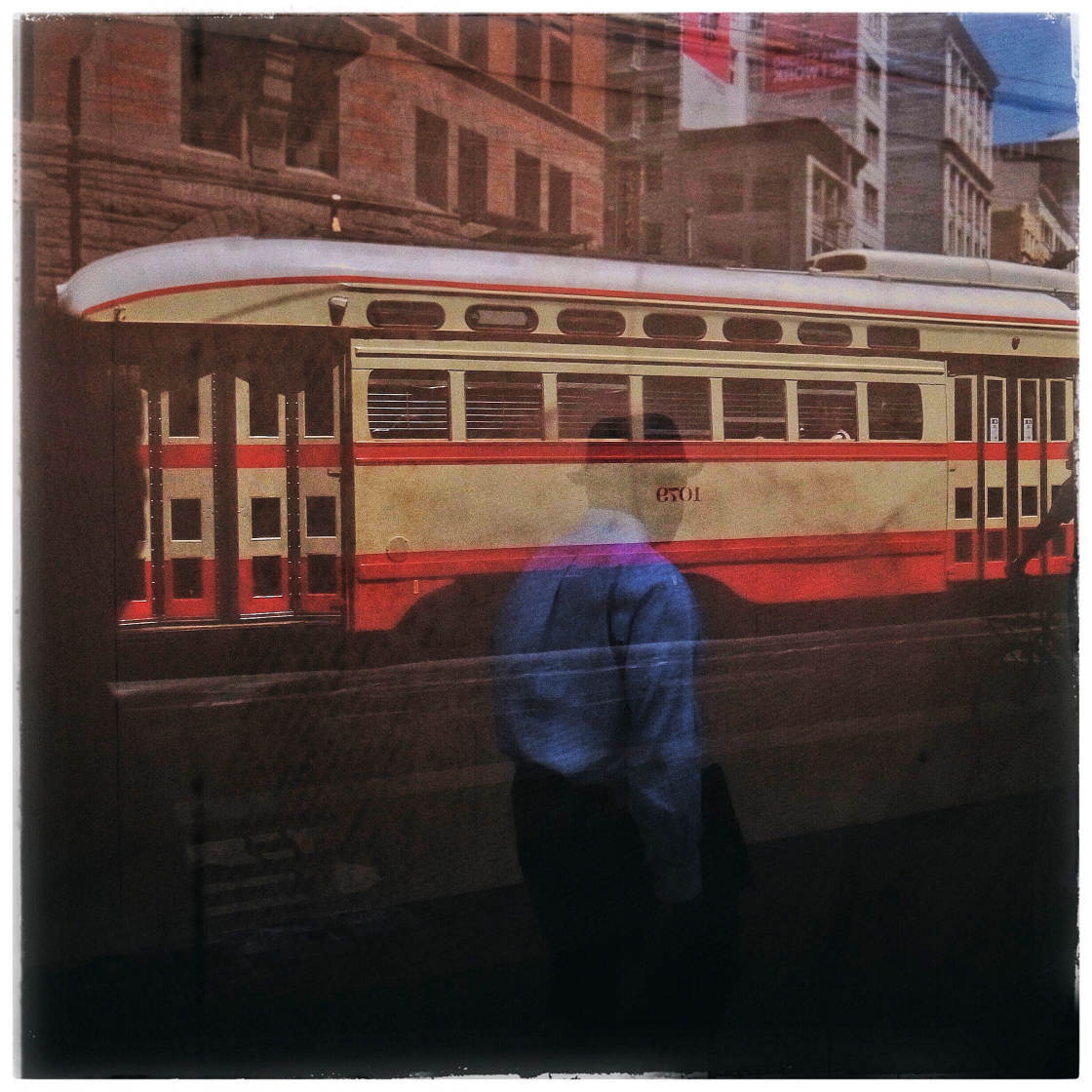 So don't forget to look out for reflections as you're walking the streets.
Once you start looking, you'll see them everywhere. Then all you have to do is capture an interesting composition!
6. Experiment With Different Shooting Angles & Perspectives
Most people shoot straight ahead from the height of a standing adult.
But for more unique photos, try to show the world from a perspective that we don't normally see.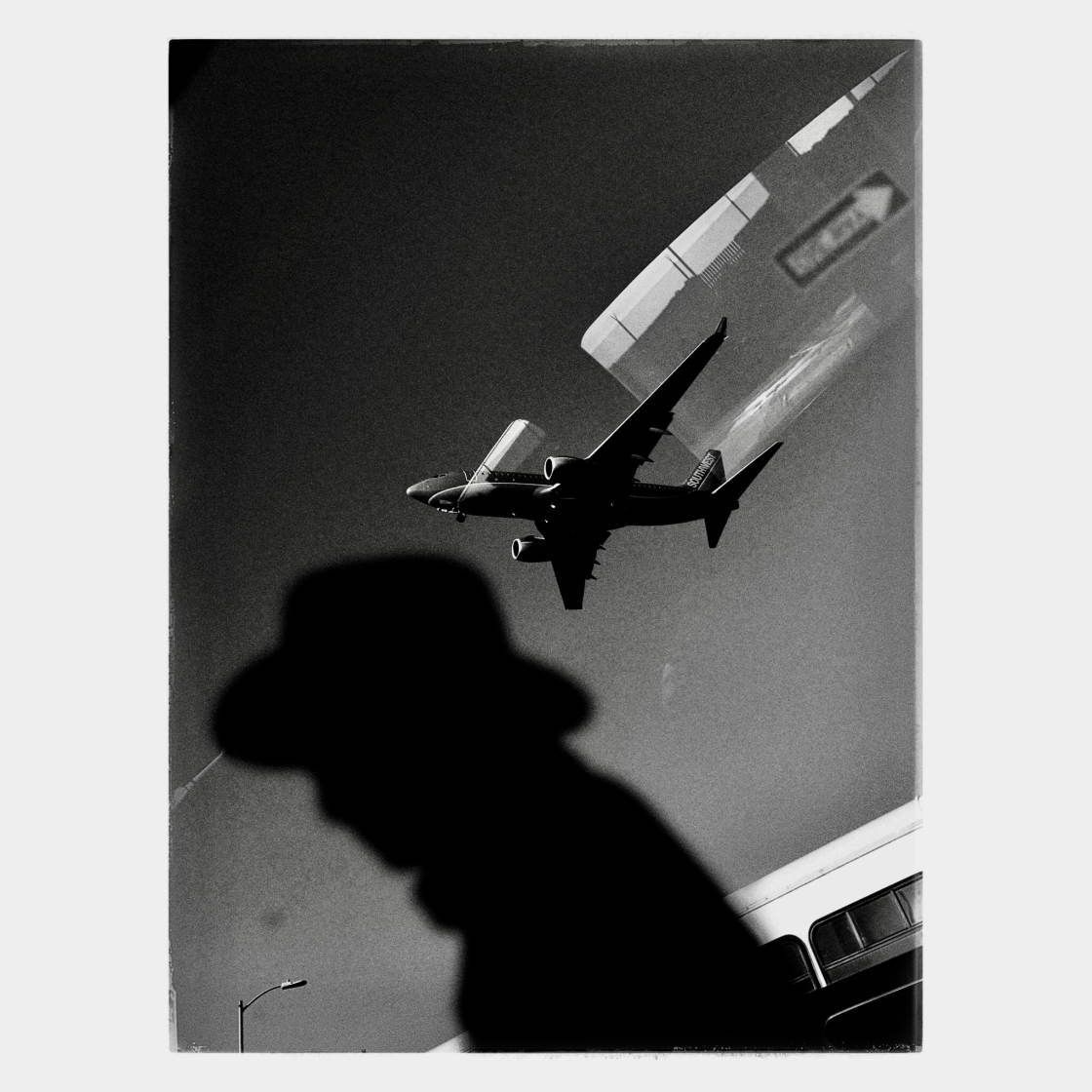 This is a great way to shoot more mysterious street photography. It creates something a little bit different. And that's what grabs the viewer's attention.
The easiest way to experiment with perspective is to shoot from a low angle. Get down low and point your camera up.
The scene above you will appear imposing as it looms over you.
Next, try to find a high vantage point and shoot down onto your subjects.
Shooting from high up can help to obscure the faces of your subjects.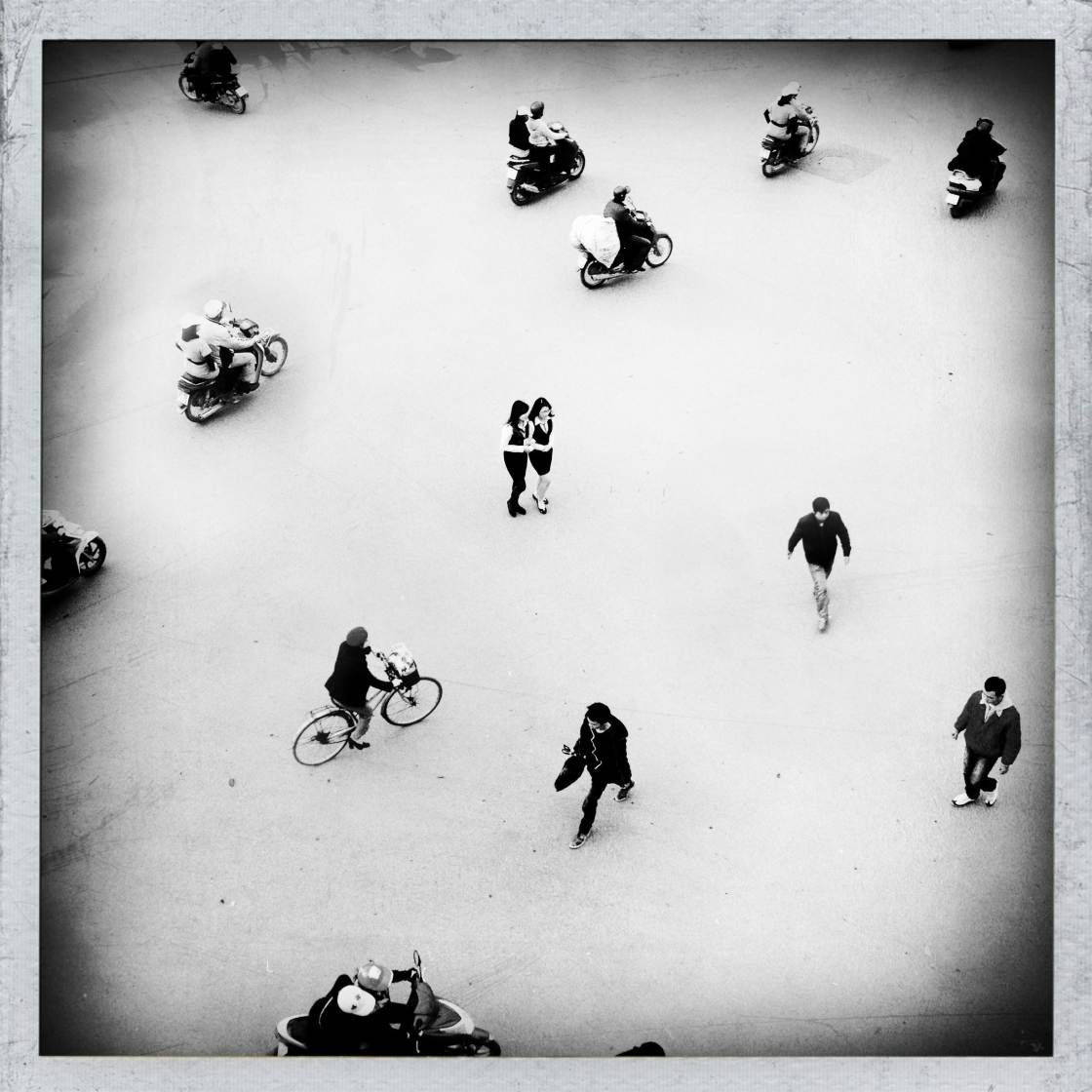 Try shooting down onto the street from a bridge or a tall building.
Or pay to go on one of those double-decker sight-seeing buses. I do this whenever I go to a new city. You can't get that high perspective right on the street from anywhere else!
Here's another way to use perspective to create mystery:
Shoot through a window with raindrops.
The water droplets distort the scene behind the glass. They also add an extra layer of visual interest in the foreground.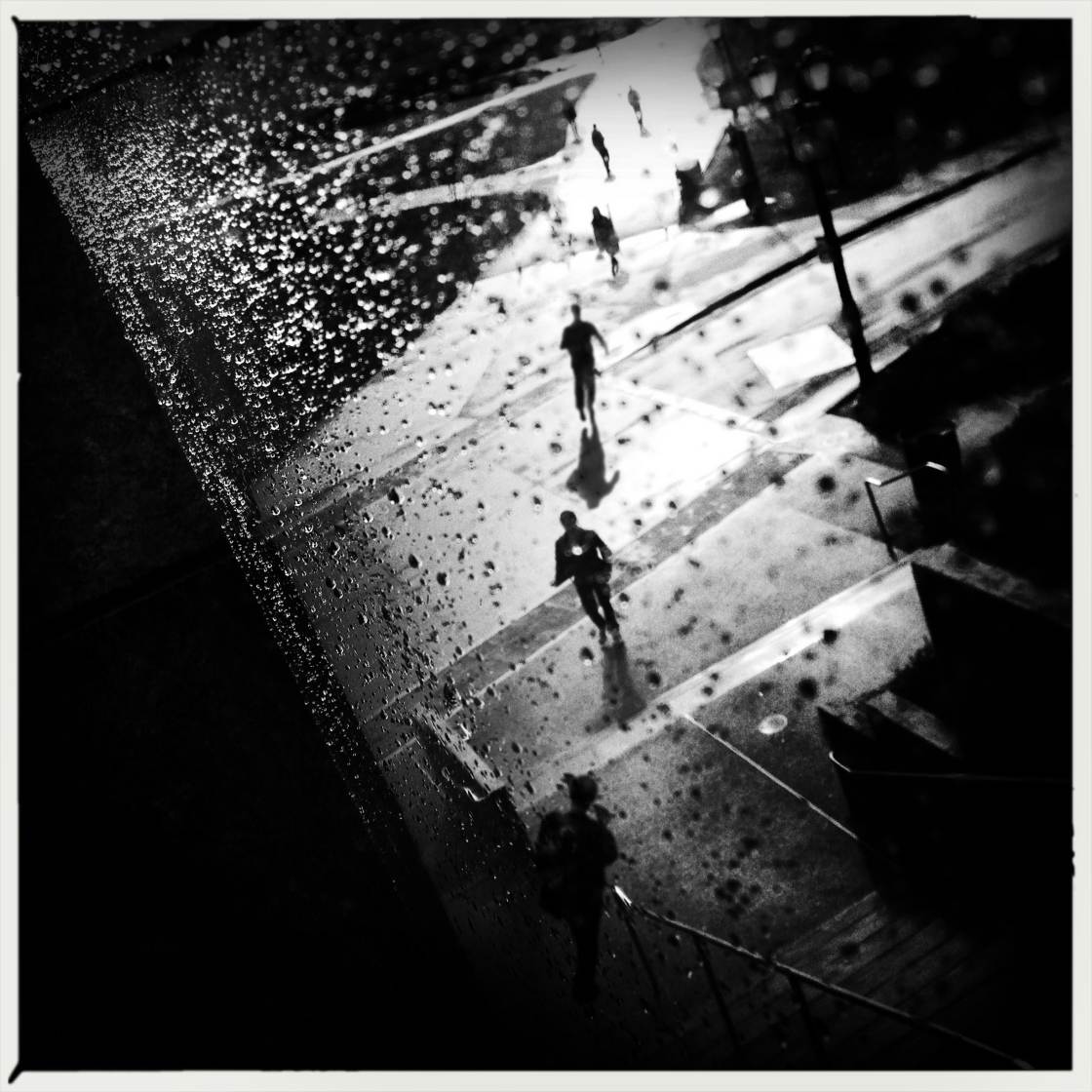 Try sitting in a cafe on a rainy day. Get a seat by a window and capture photos as people walk past.
You could also shoot through the glass at a bus stop when it's raining.
Finally, look for interesting elements in the foreground to frame your subject.
The more unusual the object, the more intriguing your photo will be.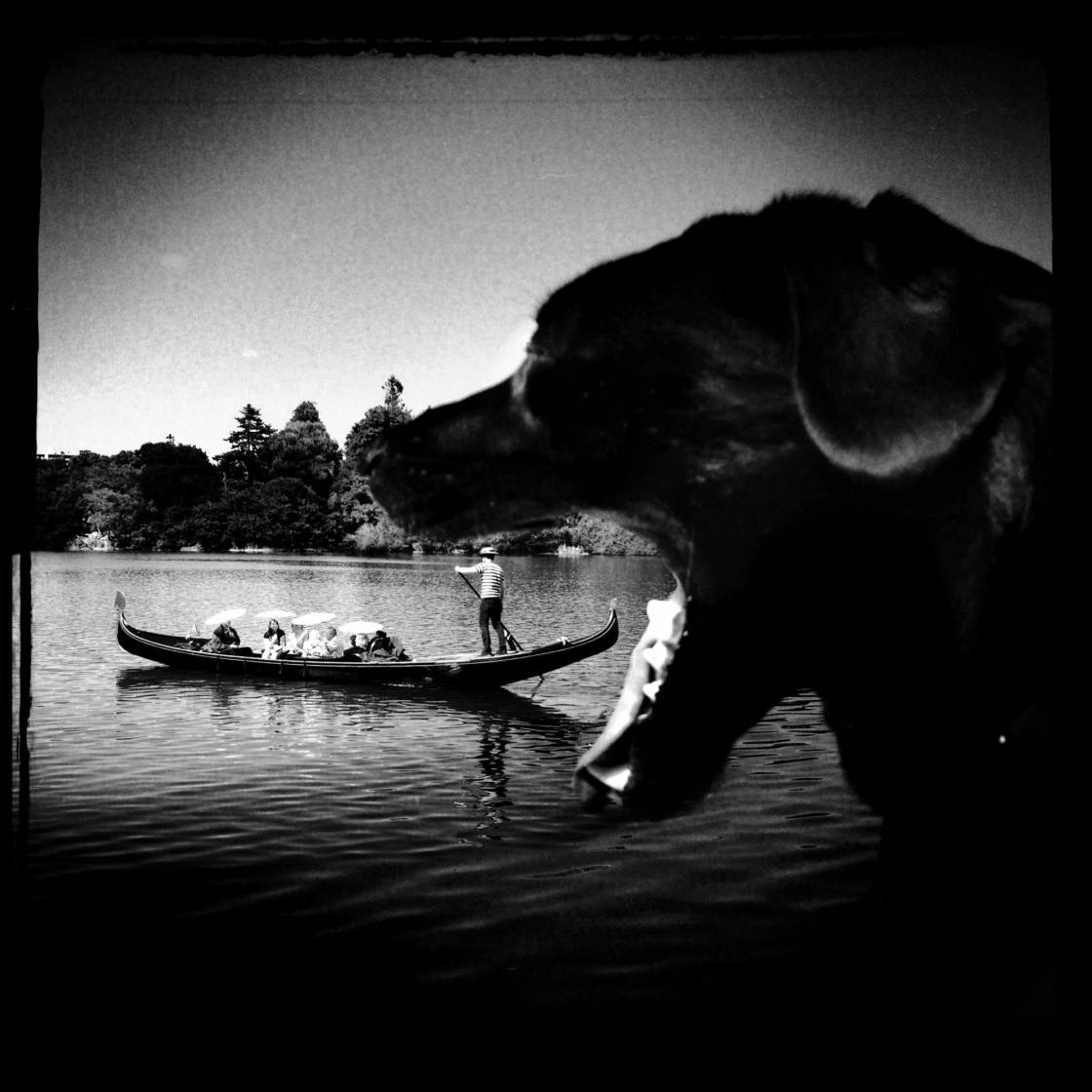 Switching up your shooting angle allows you to create more unique street photography.
And the fun part is that you'll never quite know what you'll get until you try it!
7. Compose Your Shots To Leave Out Certain Elements
Choosing what to include and what to leave out of your compositions is the key to great street photography.
If you want to create a sense of mystery, you have to compose your photos carefully.
You have to include enough information to create a story.
But you also have to choose what to leave out.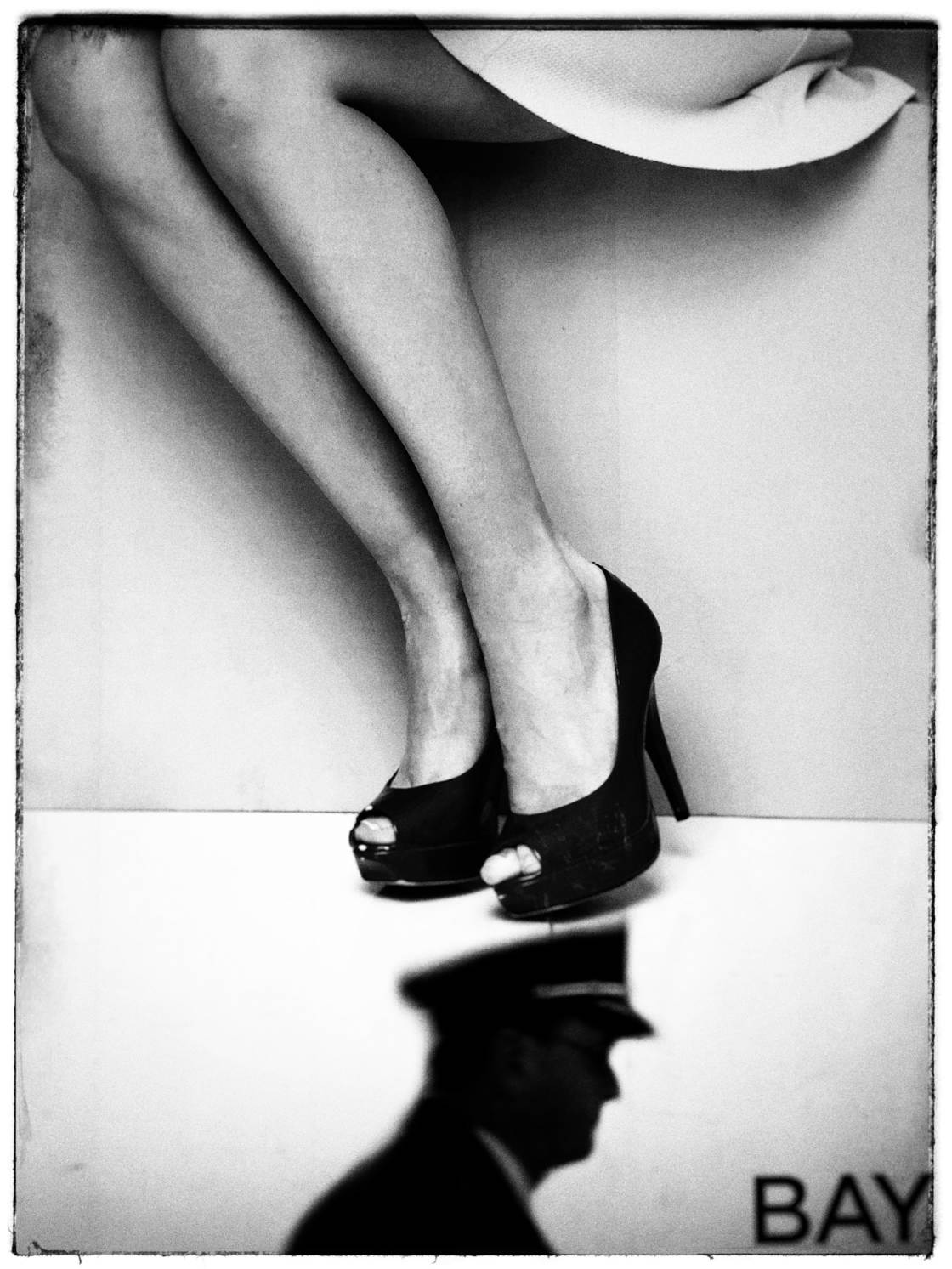 Excluding certain elements from your photo adds to the sense of mystery.
It allows the viewer to fill in the missing elements using their imagination.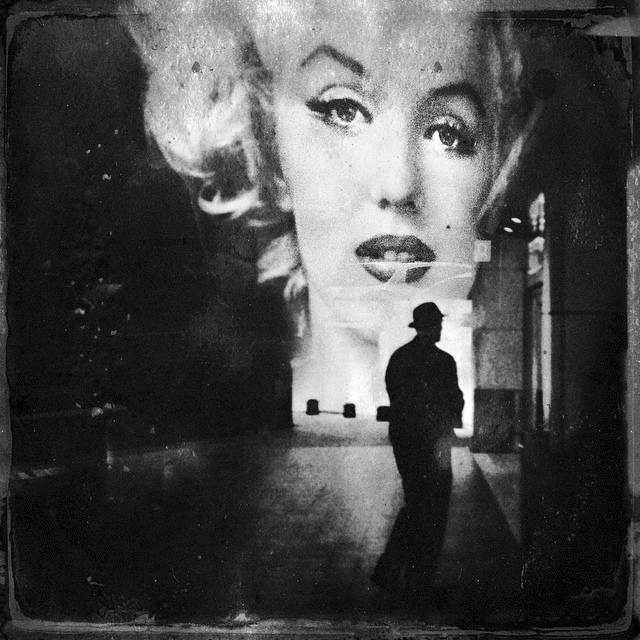 Imagine you're photographing a person looking at something across the street. If you compose your photo to include what they're looking at, you've revealed the whole story.
But if you compose your shot to leave out what they're looking at, the photo will be more mysterious. And this allows the viewer to create their own story about what caught the subject's eye.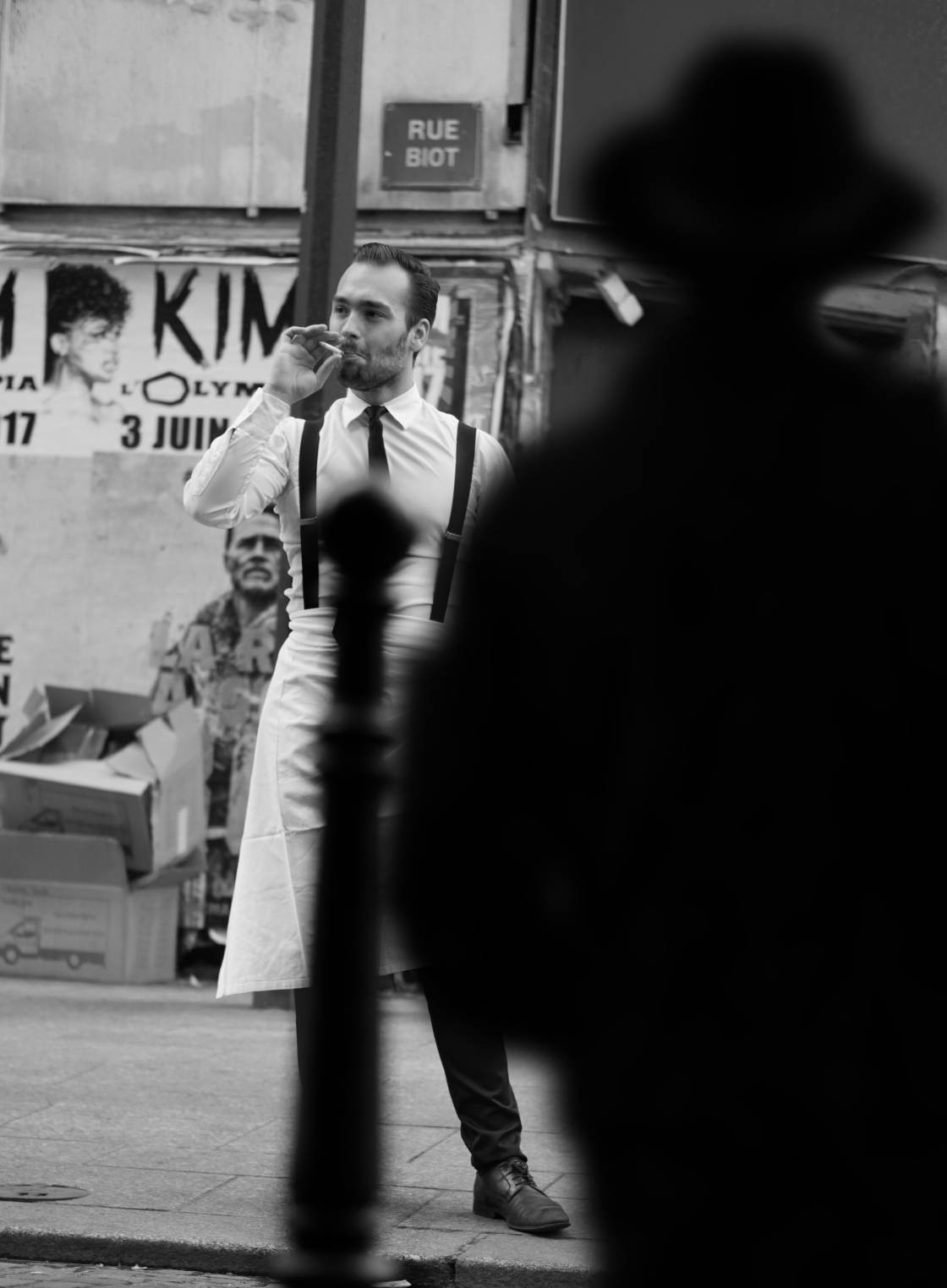 When composing your street photos, try to be more deliberate. Don't just point and shoot. Take a few moments to look at the scene.
Start by deciding which elements you want to include.
As well as having a person in your shot, you want the viewer to see the context in which the subject appears.
You might need to step back a bit to include some more of the surroundings.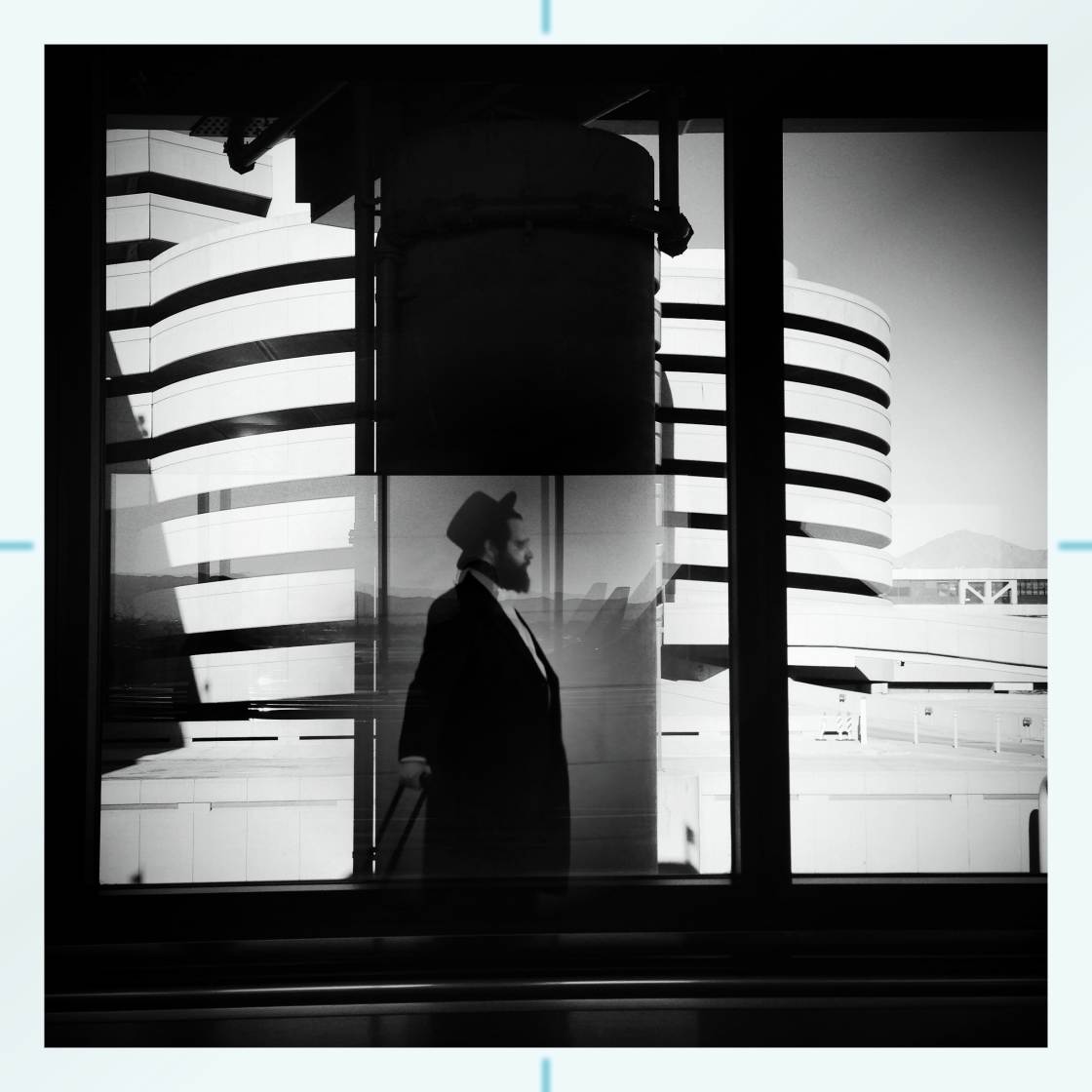 Now, it's time to take your composition skills a bit further.
Could your image be more interesting if you exclude certain elements from the frame?
How could you create a sense of mystery? How could you create a more intriguing story?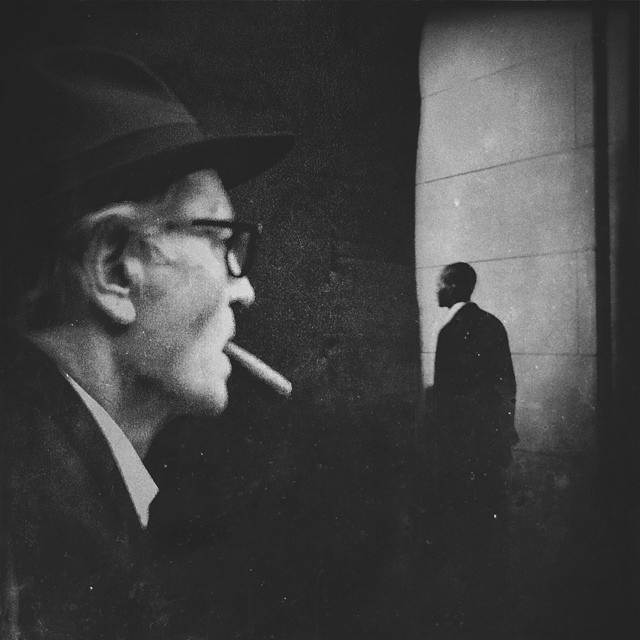 You might need to get closer to remove certain elements from your photo. Or perhaps you need to change your shooting angle.
Maybe you could capture just the shadow or reflection of a person, rather than the actual person.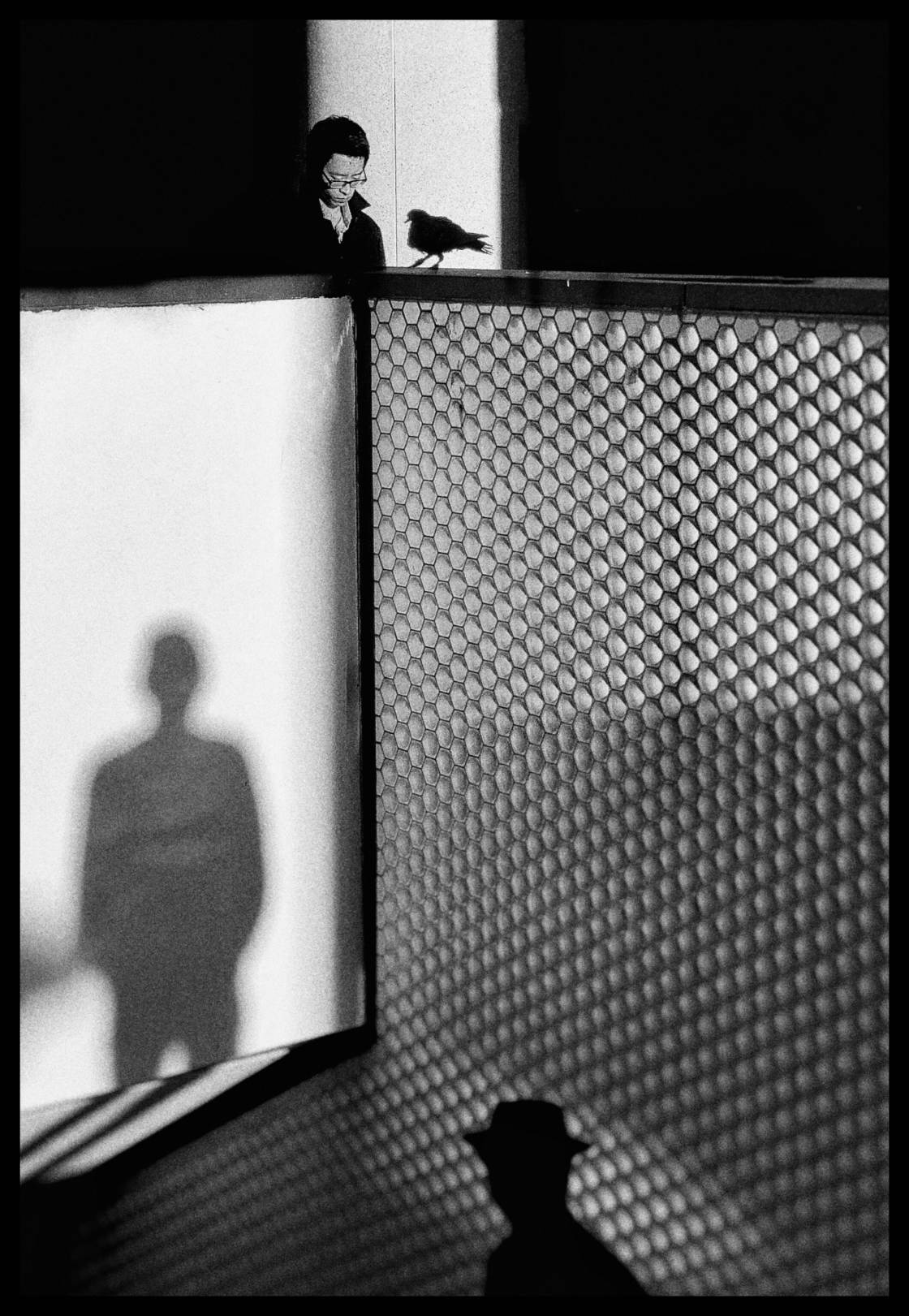 Leaving out certain elements from your photo might not come naturally at first. But try to resist the temptation to include everything in your shot.
Practice choosing what to include and then what to exclude from your composition.
Once you master it, your iPhone street photography will dramatically improve!
8. Edit In Black & White To Create Beautifully Moody Photos
Knowing how to take mysterious photos is just the first step to creative street photography.
Of course, you have to follow the above street photography tips to capture mystery in your pictures.
But for me, creating mood is usually done in post-processing.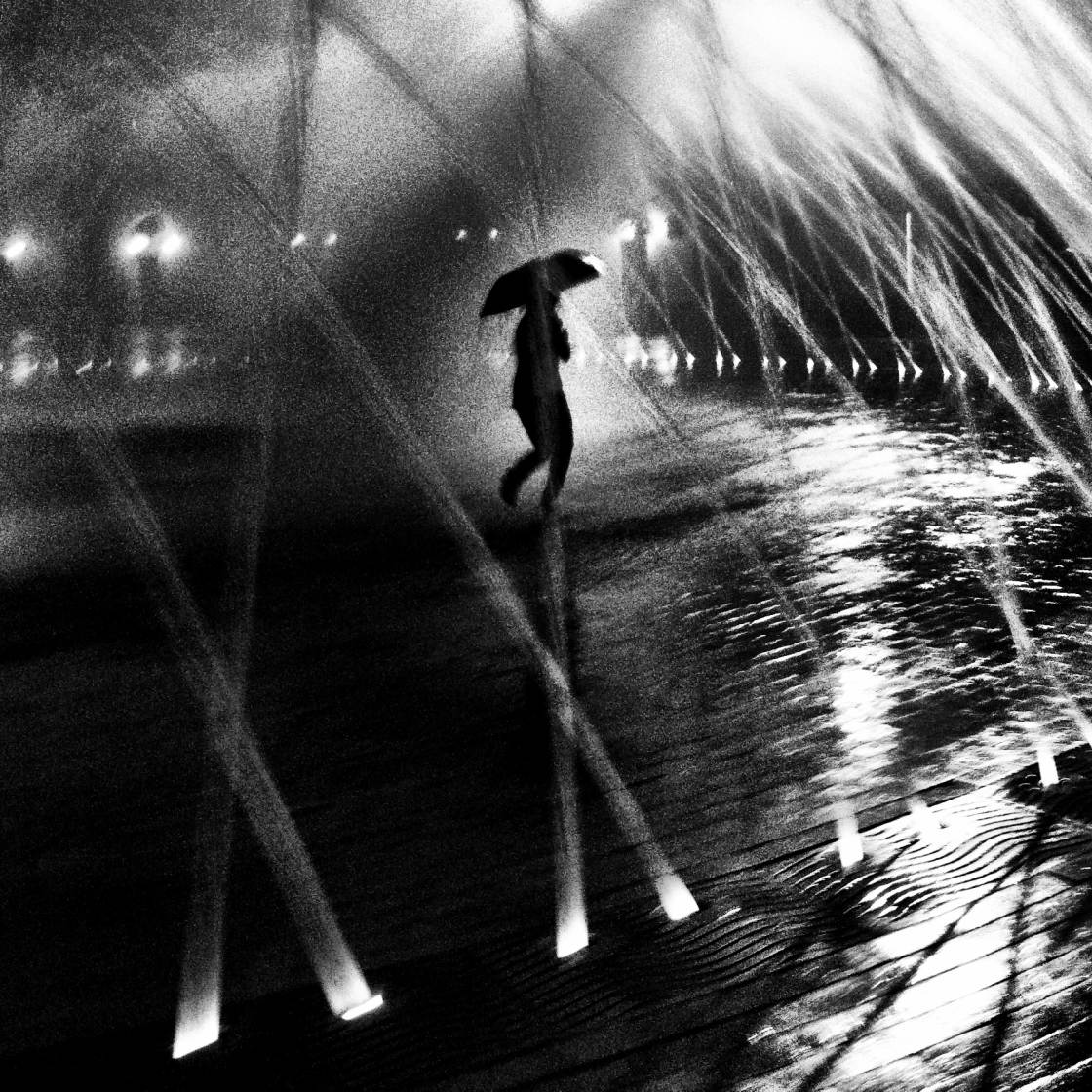 When I'm shooting, I'm concentrating on the light and the interesting moments I see. I'm not thinking too much about whether the photo looks "moody."
It's only afterwards, using photo editing apps, that I create the final dark and moody image.
So how do you edit your photos to make them moodier?
You convert them to black and white!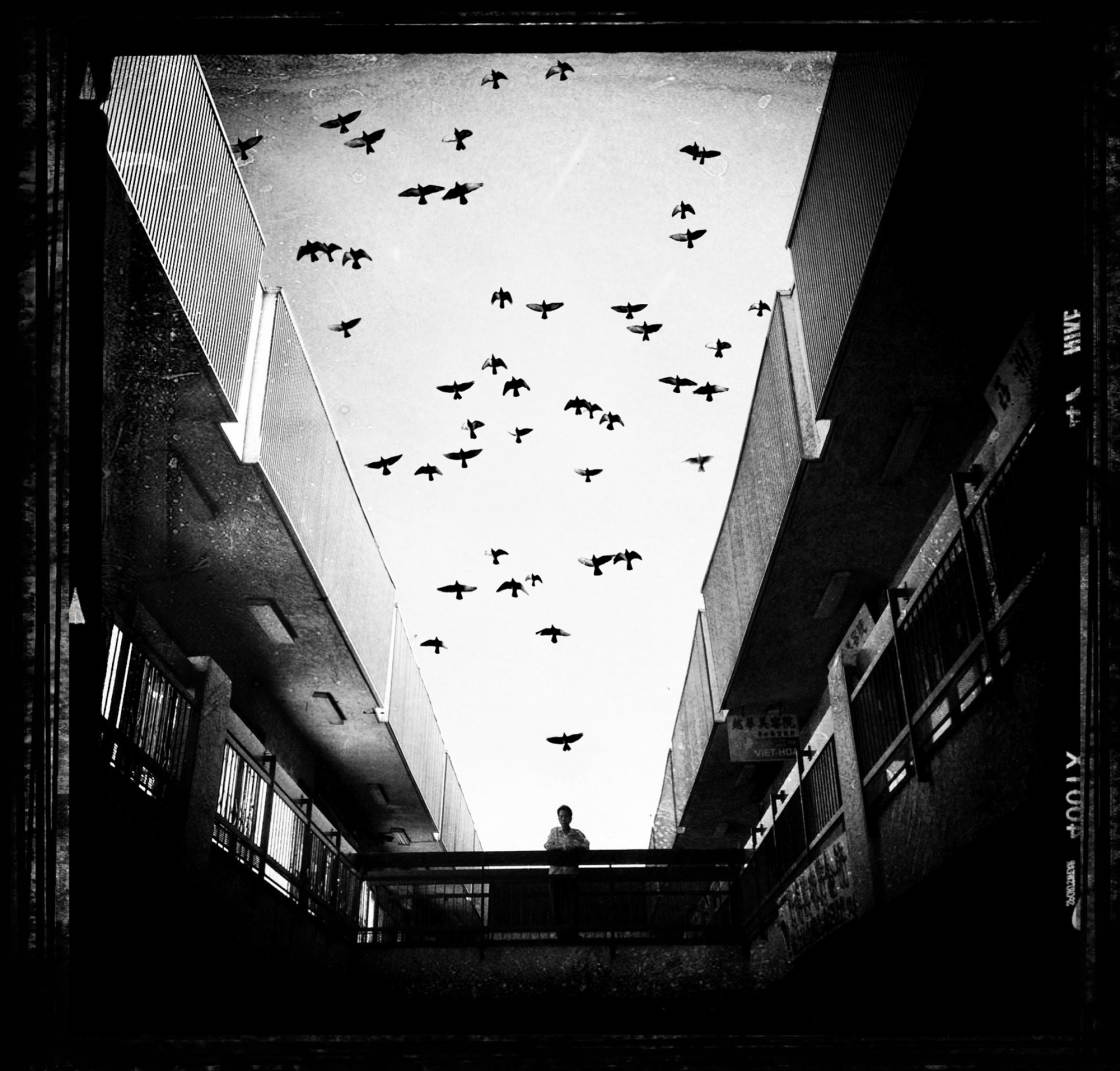 It's true that some of my photos are edited in color.
But I only do this if there's a strong sense of color in the original shot – such as the red hat in the photo below.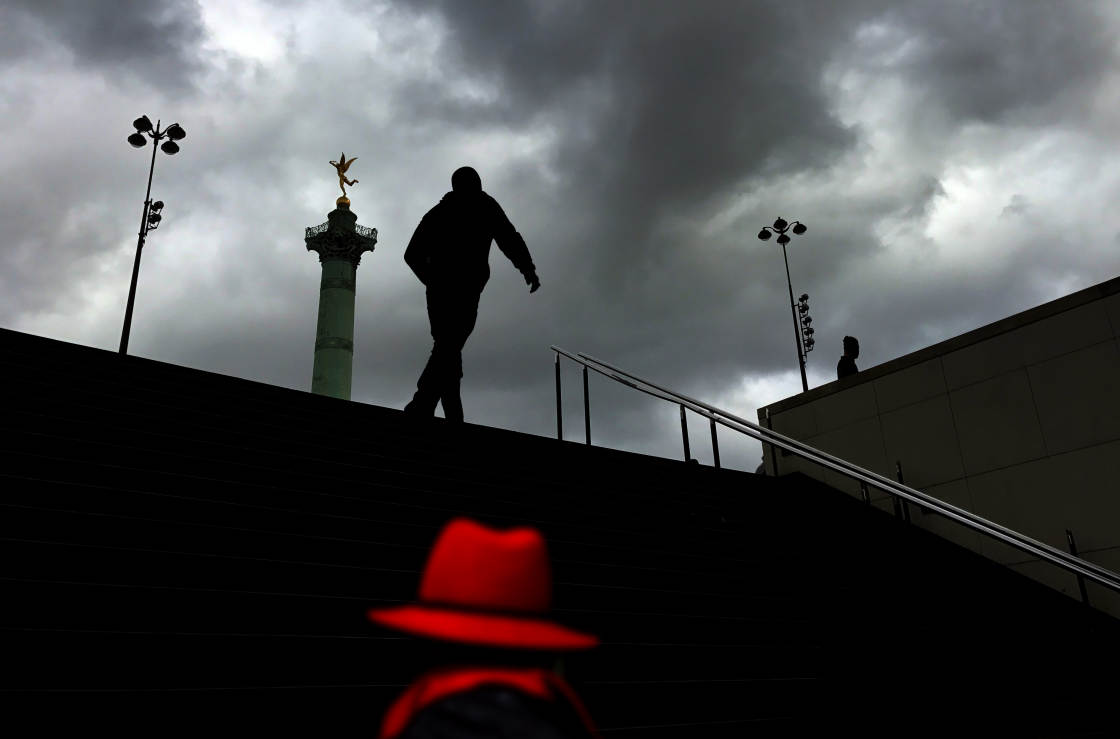 In most cases, I prefer black and white street photography.
As well as creating wonderful mood, black and white cuts out "visual noise."
When you remove the color from a photo, it takes away the distractions. It allows the viewer to focus more on the subject matter and story.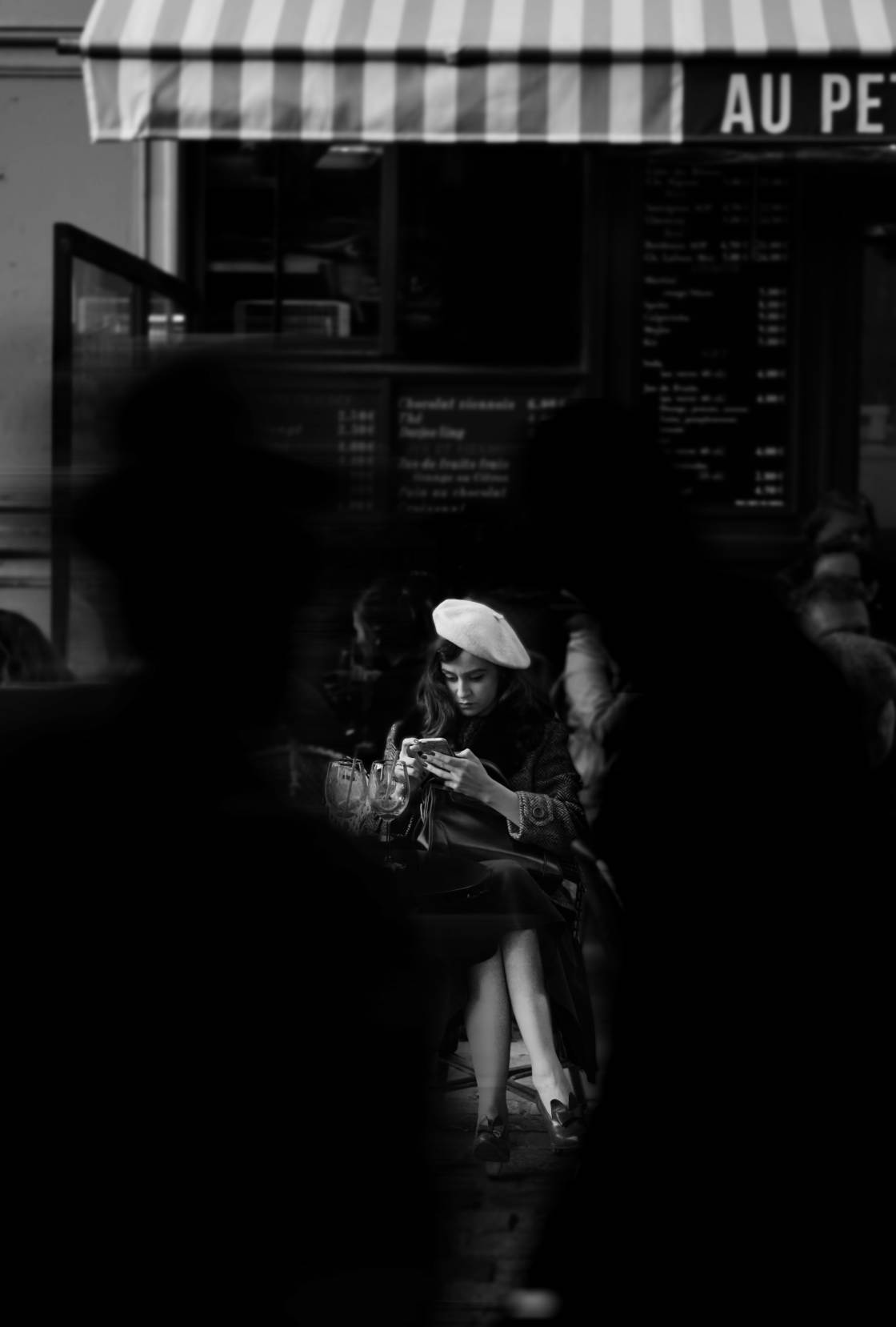 There are many apps for converting photos to black and white. But I usually use Snapseed.
There are a couple of ways to remove color in Snapseed. You can go to Tools > Tune Image. Swipe up or down and select Saturation, then swipe left until the color is completely removed.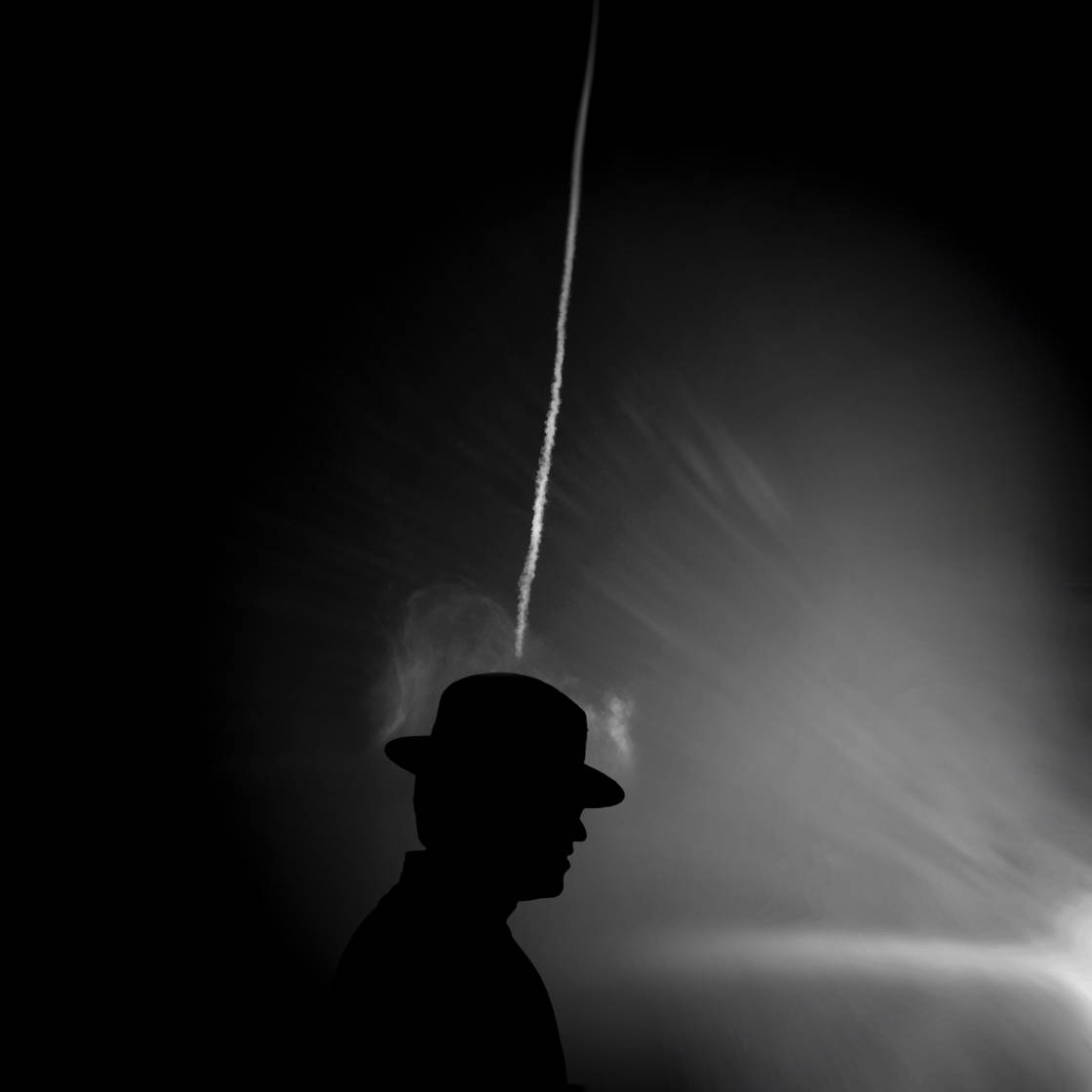 Another option is to use the black and white filters in Snapseed. Go to Tools > Black & White, then choose a filter style from the bottom of the screen.
You can tweak the filter settings by swiping up or down. Fine-tune the Brightness, Contrast, and Grain to achieve your desired result.
I love to add grain to my black and white photos. It's great for creating moody images that look like they were shot on film. For me, the perfect level of grain in Snapseed is 68!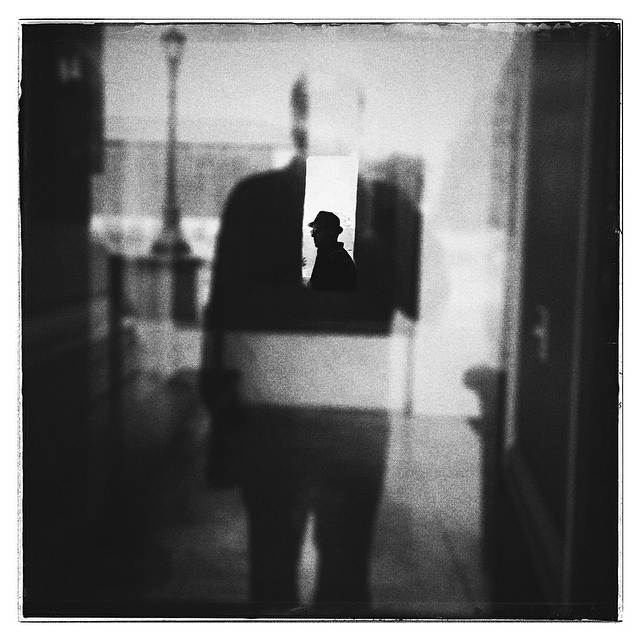 Once you've converted to black and white, you can make further edits to enhance the mood of your photo.
For example, you could bring down the brightness to create a dark and moody image. Or darken the shadows and brighten the highlights to add more contrast.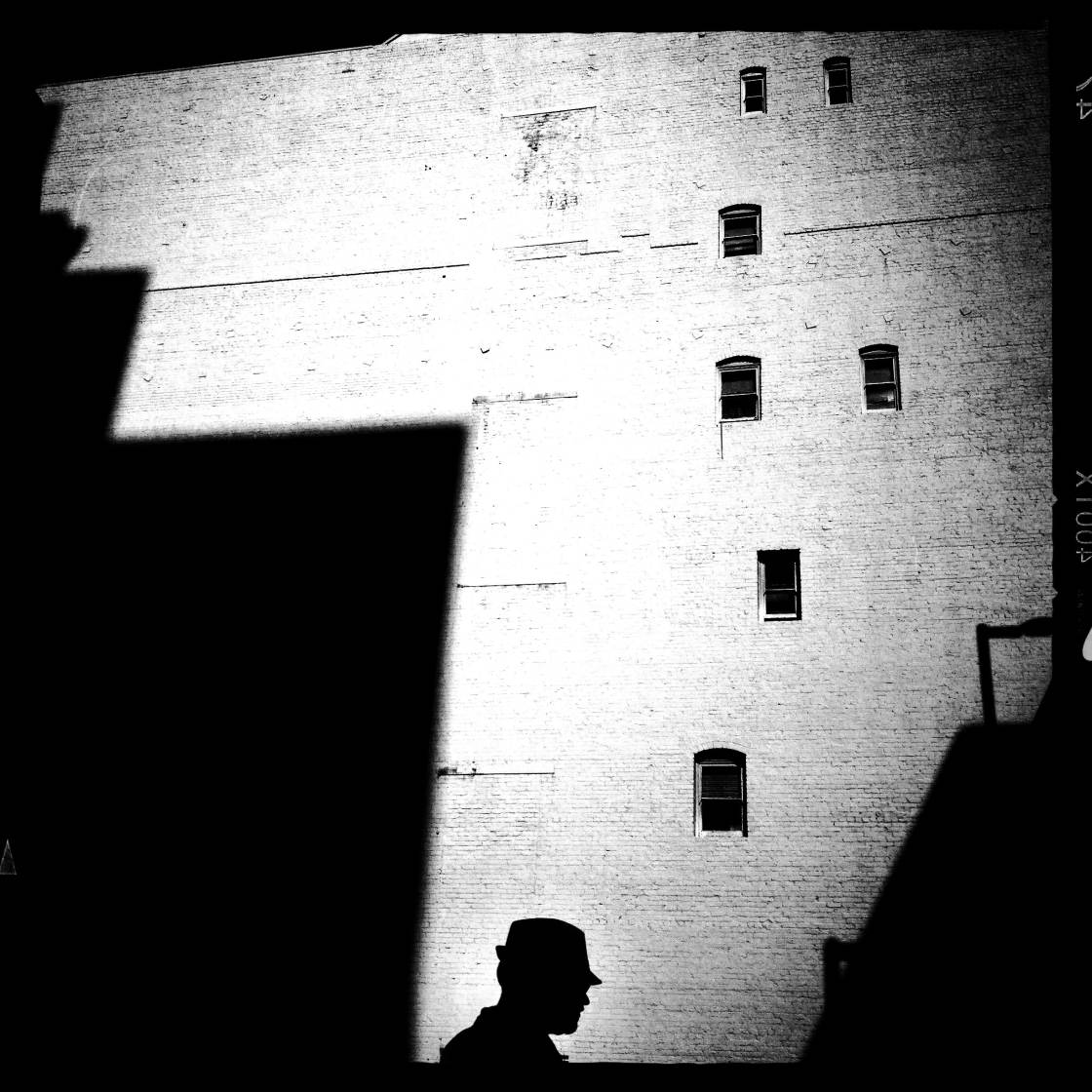 I sometimes use the vignette tool to darken the edges.
This is great for creating dark and moody photos. And it helps to draw attention to the brighter part of the scene.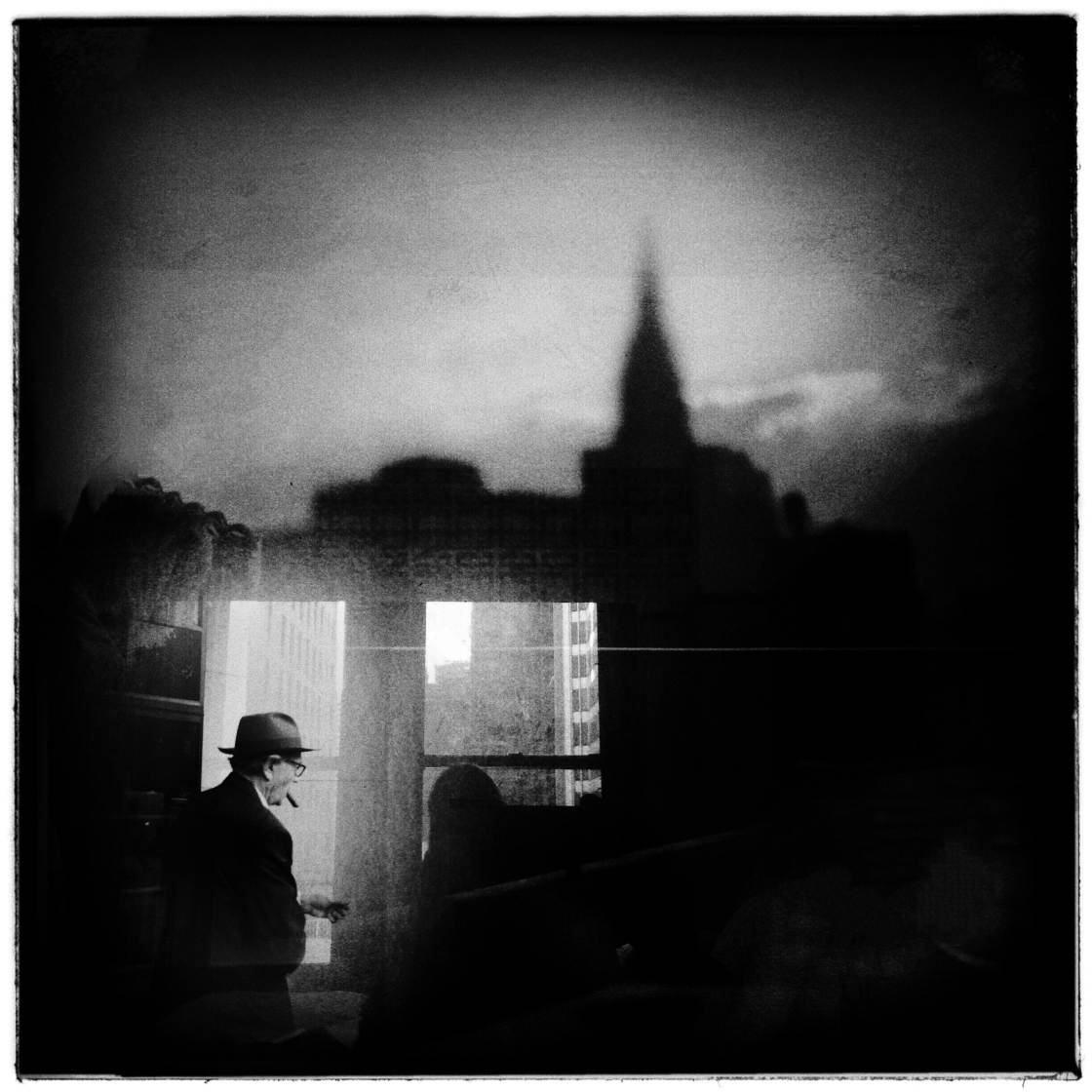 Of course, everyone has their own unique editing style. So play around with a few editing apps until you find what works for you.
Remember, great photography is a combination of shooting and editing.
So shoot to capture interesting moments with a sense of mystery and intrigue. Then edit to enhance the mood.