I'm really excited to share this interview with Michal Koralewski, an incredibly talented iPhone photographer from Poland. I first came across Michal's amazing work through my iPhone photography contest, where his photos constantly stood out among the other submissions. In this interview you're going to learn more about Michal and how he creates incredible photos with his iPhone.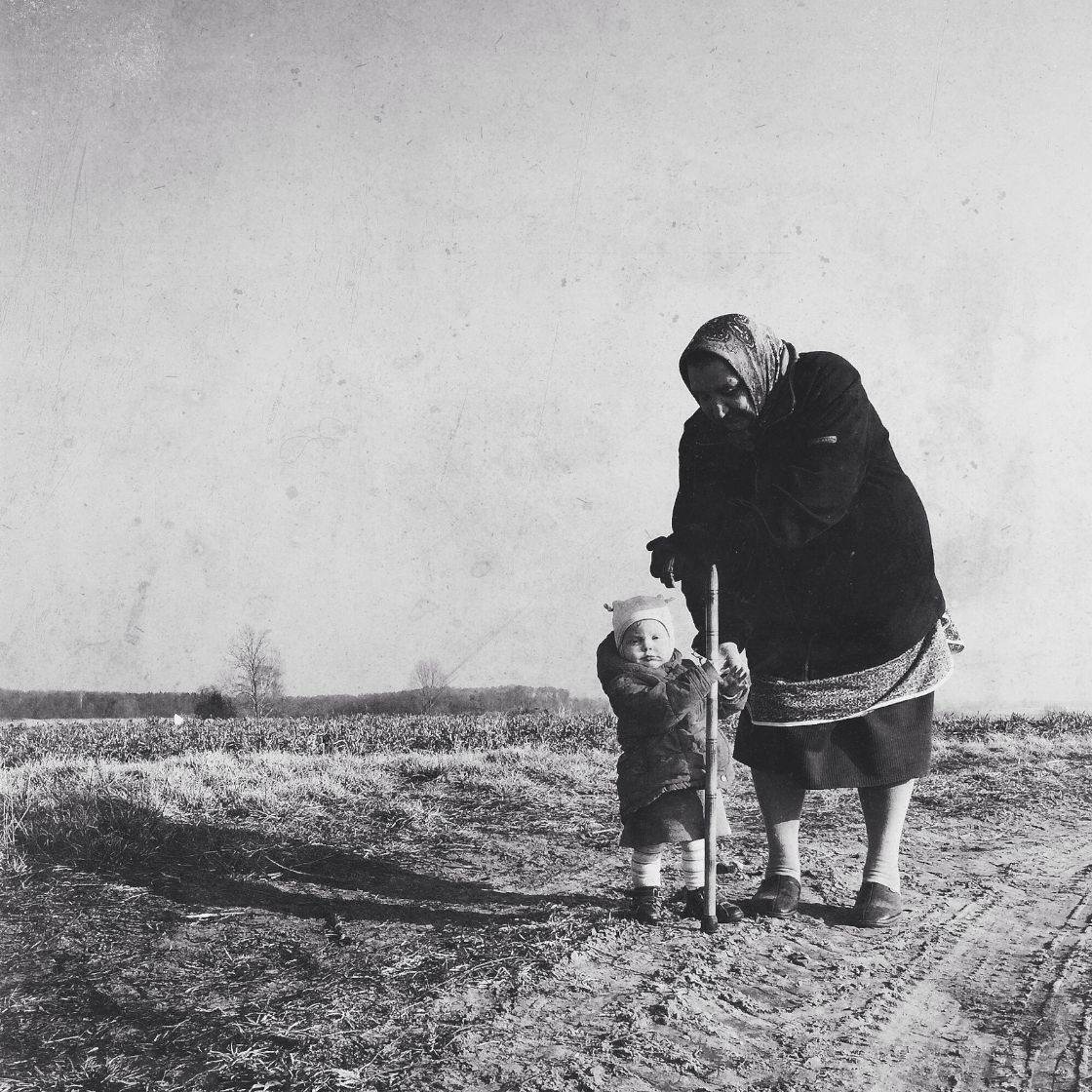 Tell us a little bit about yourself.
I'm a mobile photographer from Poznań, a beautiful city in west-central Poland, one of the oldest in my country. During the day I work as a sympathetic editor-in-chief of a web portal devoted to logistics but at night I turn to a demanding and ruthless micro-stock image reviewer in one of the world's biggest image brokers. And the last but not least, I'm a father of three wonderful kids and a husband to my significant other.
How did your iPhoneography journey begin?
Well, I think it all started in 2009. I bought iPhone 3G, which was my first smartphone. I was amazed how easily it became to take, edit and share my photos. Two years later I won my first photo contest. It was a huge source of inspiration to develop my photography skills. I started a "one photo a day" blog, which taught me consistency and persistence in searching for photo subjects.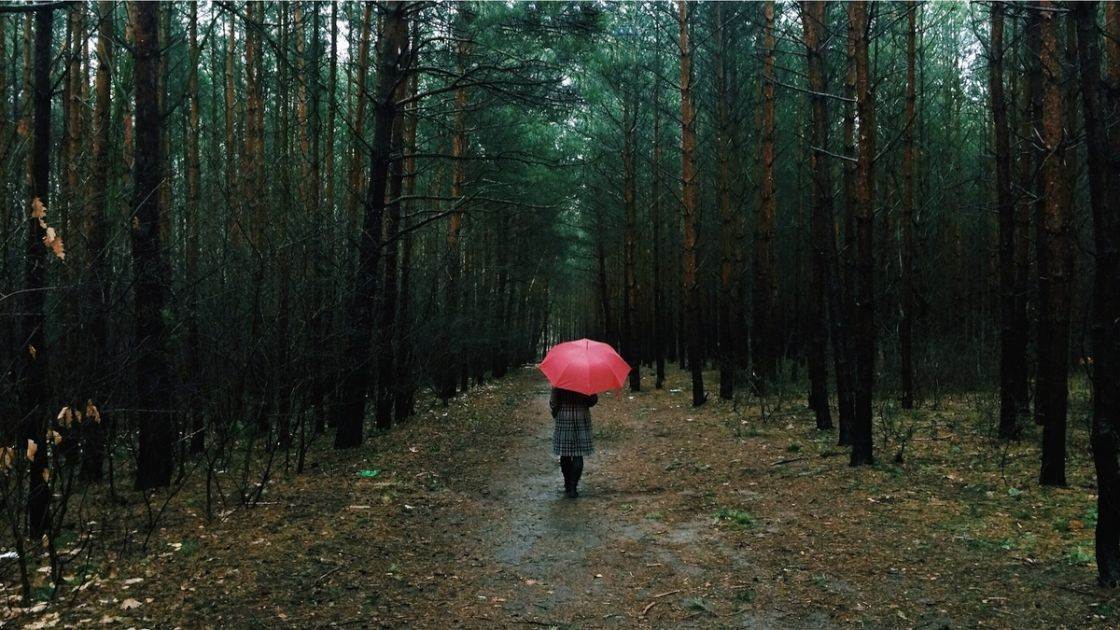 Year after year I kept developing my skills and my passion for mobile photography. Last year I won 2nd prize and 3 honorable mentions in Mobile Photo Awards 2012. This great contest opened the doors to my photographic career. I was invited for interviews in local radios and TV stations, newspapers and magazines. I became a celebrity for 5 minutes, and I must say, I really liked it. Daniel Berman and his Mobile Photography Awards had a huge impact on my life.
What inspires you to take photos with the iPhone?
I think all of us get sick hearing the words that "it's always with me", so I put emphasis on something else – it's discreet. I can take it out of my pocket in the middle of the street and take photos without disturbing the character of the street. Smartphone is a great camera for street photography, especially if you're a shy man, just like me. It helps you to stay unnoticed when you're documenting the everyday life of the street.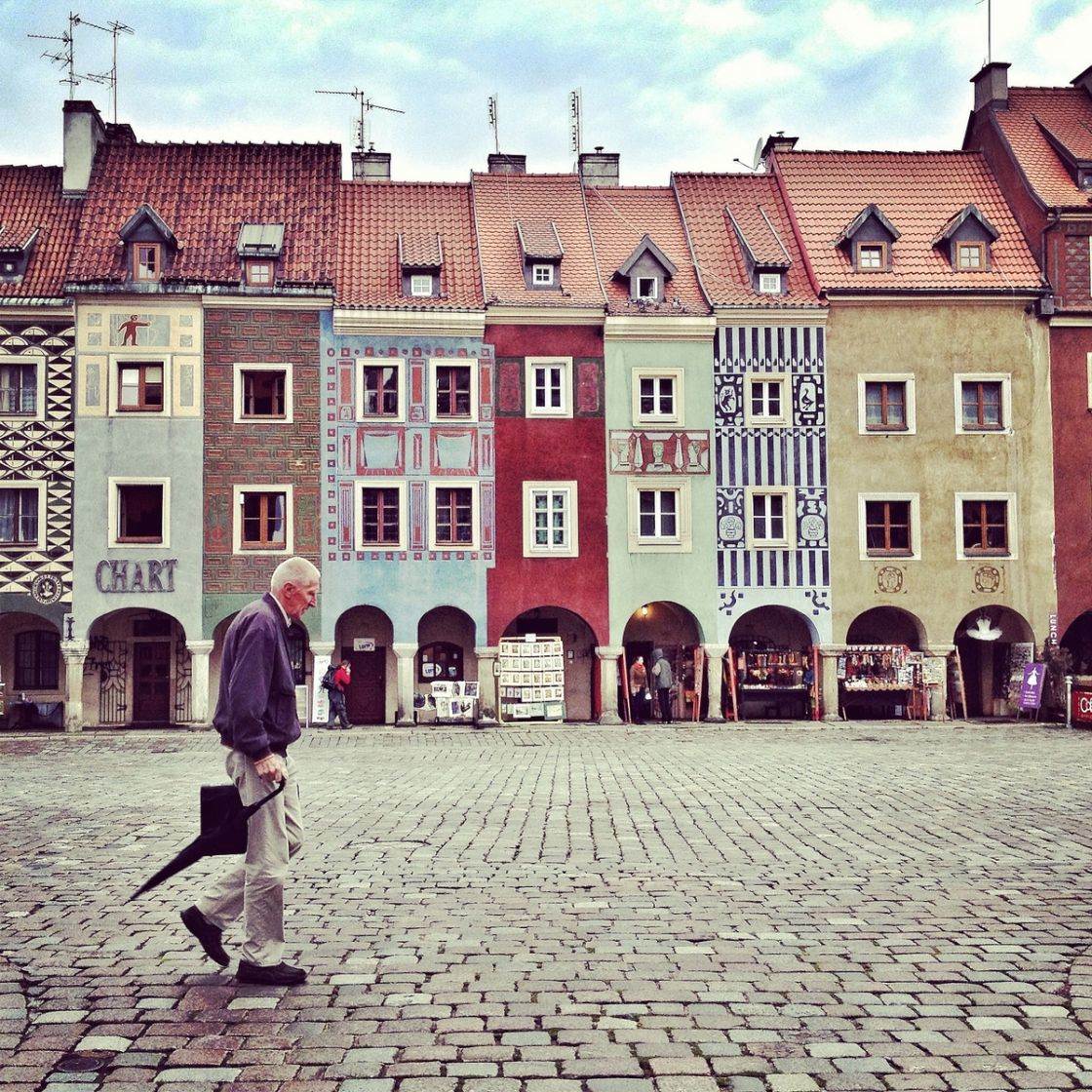 Do you have any favorite photography genres or do you always like to keep experimenting and trying out new things?
The problem is I still didn't decide what kind of photography I want to concentrate on. I'm still looking for my own photography space, for my own niche. My iPhoneography journey began with landscape photography. Trees usually don't run away if you point your camera at them. You have enough time to think about the composition, lighting etc.
A bit later, after shooting all the trees in my neighborhood, I discovered apps like Image Blender, Alien Sky and Space Paint and I felt in love with editing, masking, blending and changing the reality into some kind of fairy-tale fantasy worlds. It's not only the excitement of creating your own reality that made me totally in love with photo-montages, but also the way I could develop my photography skills.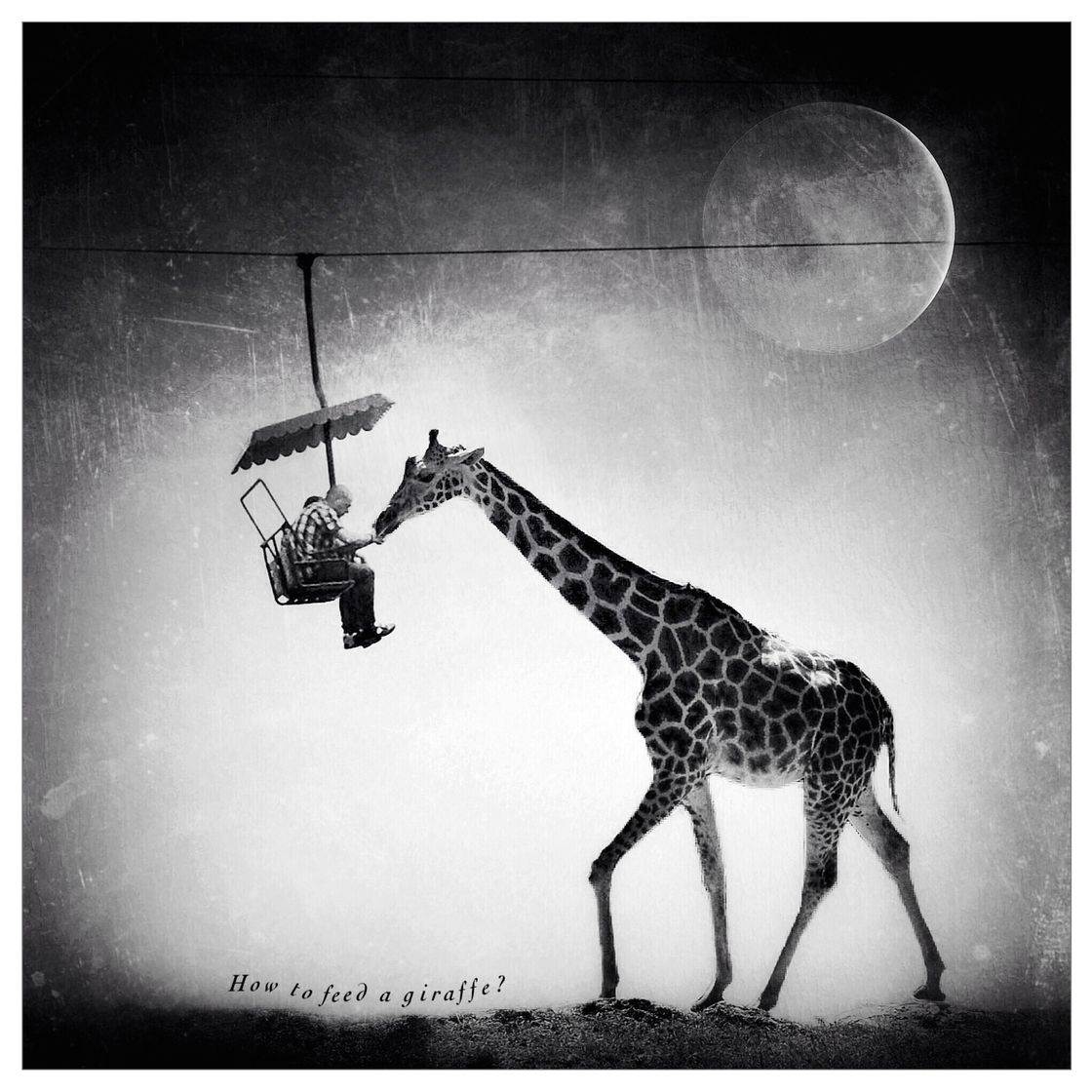 Having two almost full-time jobs and trying to be a good father for my three kids takes a lot of time. Sometimes too much to go outside and take some new images. I usually take my photos when I'm on my way to the office and later when I go back home. My time is so limited that I have to shoot the same areas again and again. Editing in Mextures, removing unwanted objects in TouchRetouch and blending two or three different photos into one was the only way I could update my galleries with a new content.
Over the last few months in my photos you can see my increasing enthusiasm for street photography. I always like to see photos taken by Thomas Kakareko, Greg Schmigel, Richard Koci Hernandez, Mohsen Chinehkesh or Philippe Gonzales, but I was (and still I am!) too shy to try it myself.
But from time to time I take my mobile camera with me, bury my fear in the woods and go back on the streets of Poznań to take some shoots. It gives me a huge joy and a kick of adrenaline. One of my friends said he tries different genres of photography, so probably he won't be very good in any of them. I think I have the same problem. I'm trying to spread myself too thin.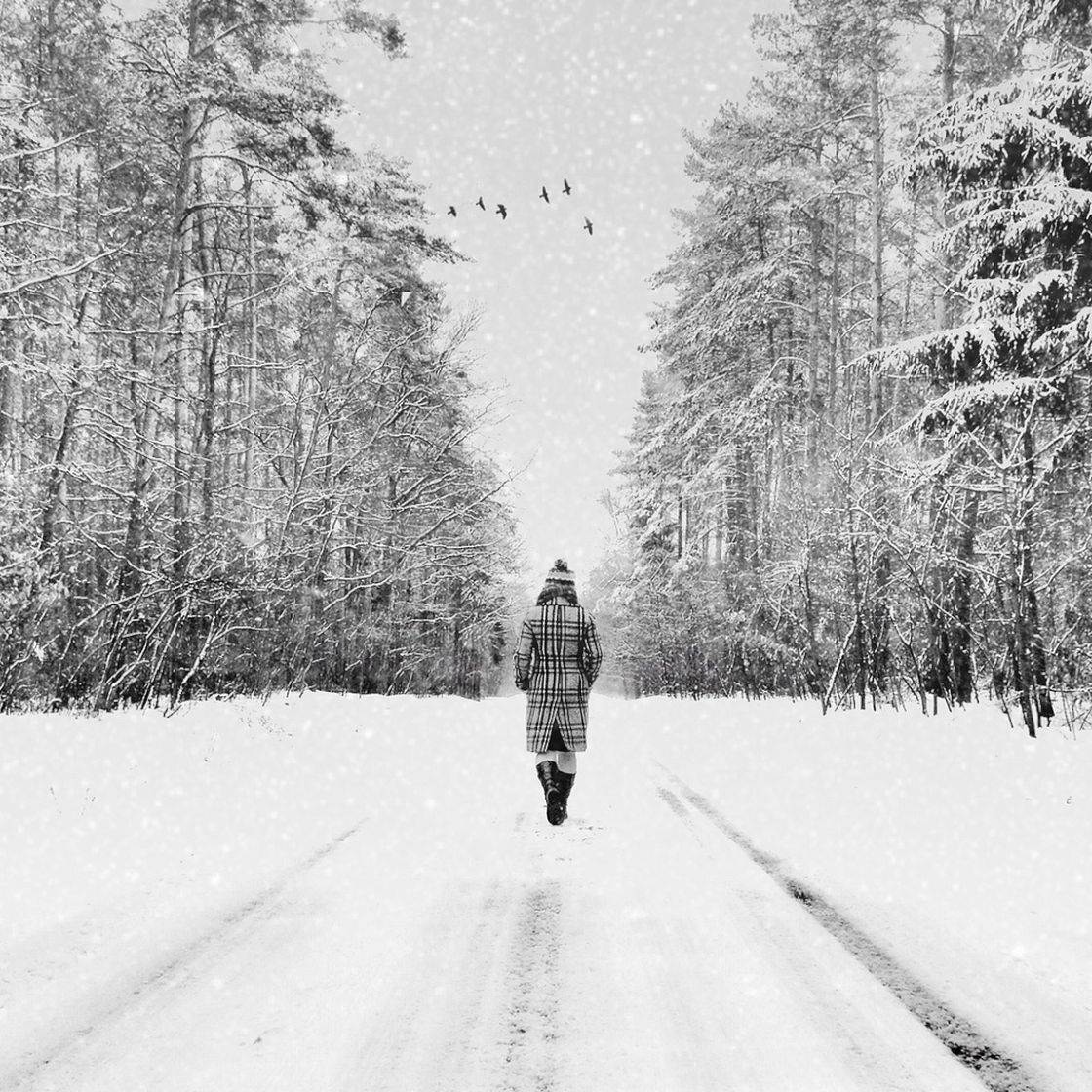 Let's talk about photo apps. Are there any apps that you use for taking photos besides the native camera app?
I usually use the native camera app, because it's fast and I can switch it on from my home screen. If I have more time I use Mattebox or ProCamera 7.
What are your favorite apps for post-processing?
Like many others before me I use Snapseed as my first stop app. It's enough if I need to crop and straighten my photo or change it to black and white. But if I want to add some more textures and a specific character I use Mextures and Mattebox. For my montages I use Image Blender and Touch Retouch. These two apps are with me since I had iPhone 3G!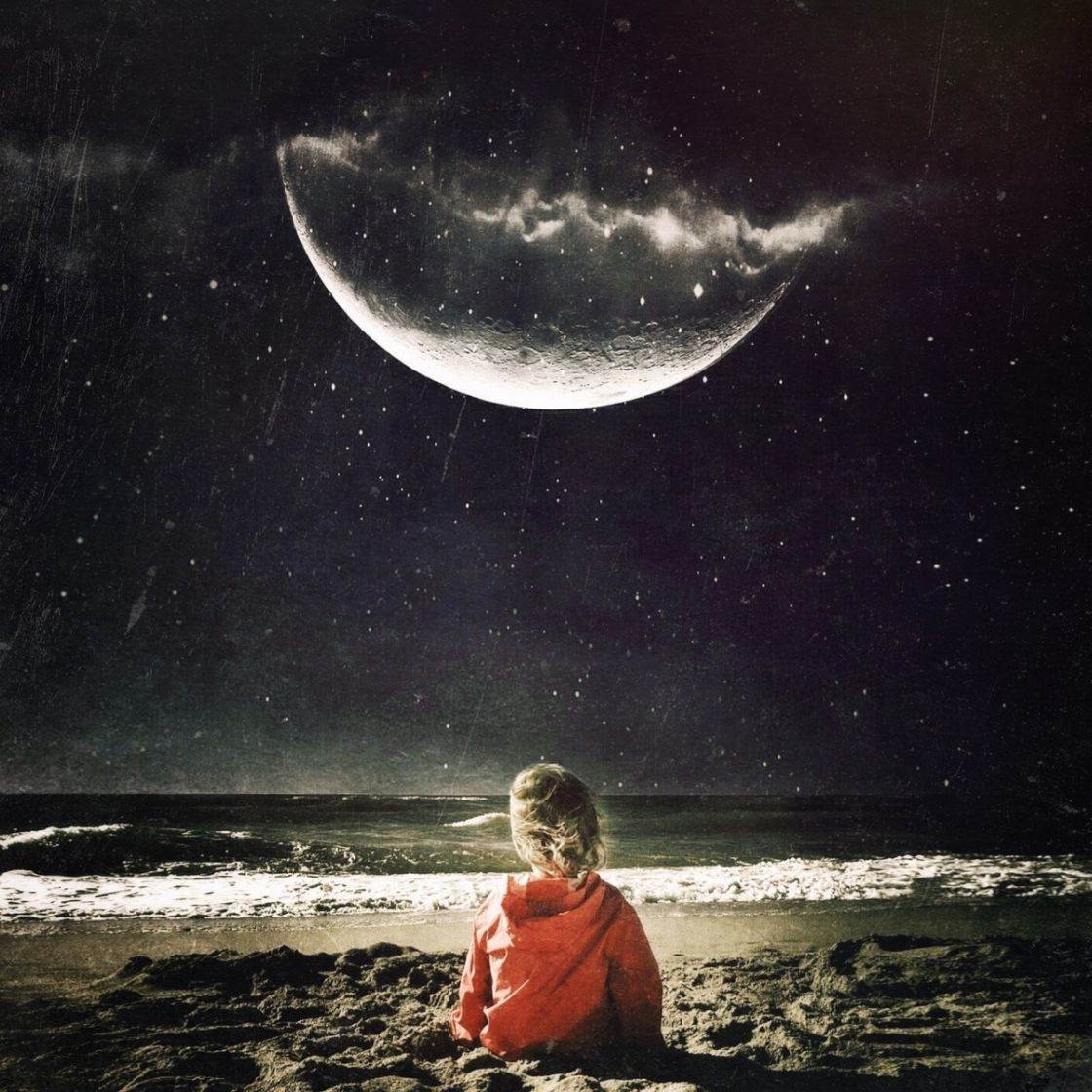 Do you have any accessories for iPhone photography? Would you recommend that people buy them?
Two of the best accessories I have ever used are Muku Shuttr (an easy-to-use remote shutter) and a GorillaPod Magnetic tripod. The first one allows you to take photos without need to keep your iPhone in hand. The tripod with strong magnets in its feet allows you to attach your smartphone to things like cars, street signs, steel door frames or a metal fence poles. These two little accessories help you take really great, creative photographs! I also have an olloclip and a cover for underwater photography, but I hardly ever used it.
What tips do you have for beginner iPhoneographers who want to start taking creative photos with the iPhone?
First of all – try to give a free rein to your imagination. Don't be afraid of experimenting with the apps, read good tutorials on iPhone Photography School and follow great, creative photographers on Instagram and Flickr. This is what I still do for developing my photography skills.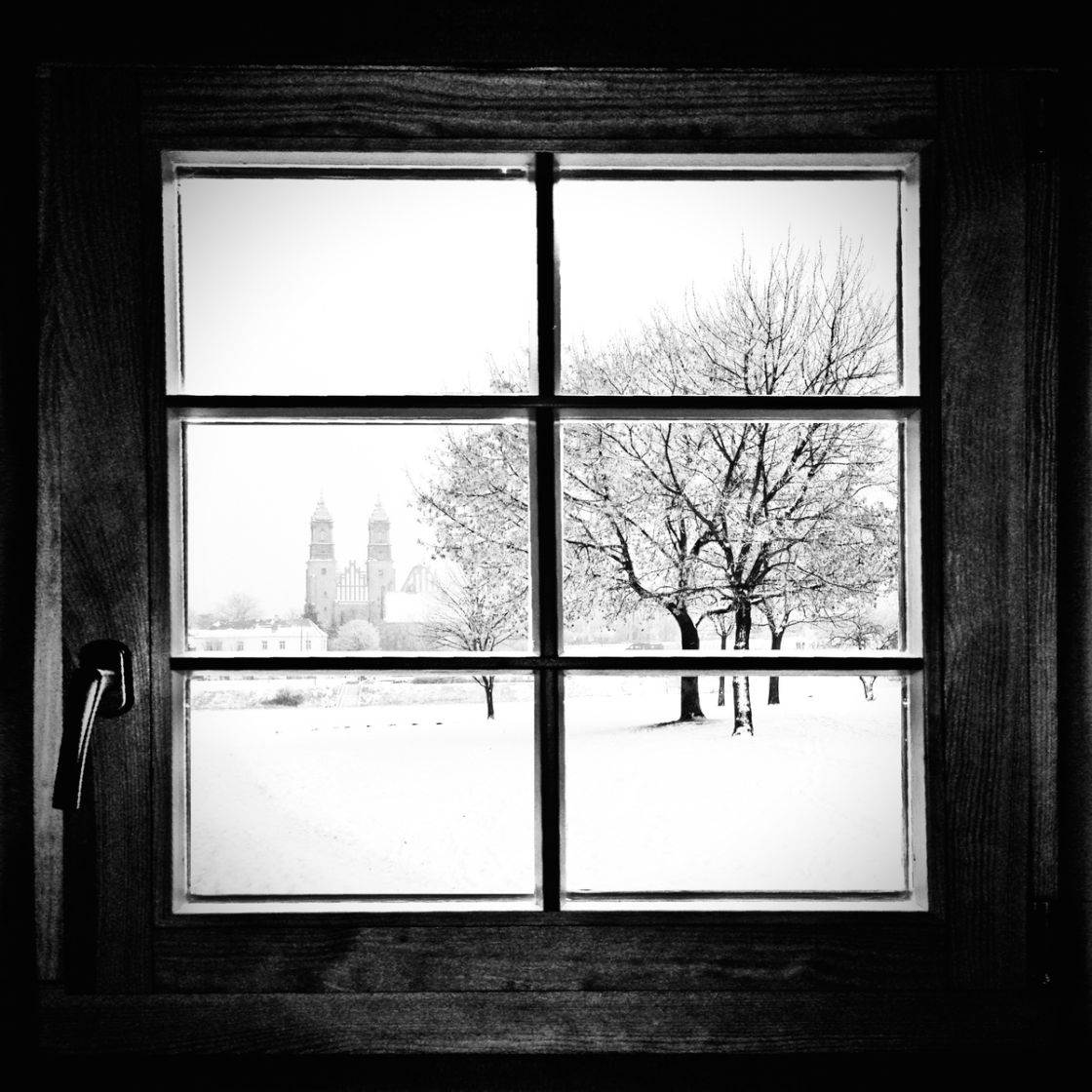 It's also a great idea to start a "one photo a day" project – it will help you get to know your neighborhood and notice things around you. It also teaches you to push the limits and raise your creativity.
Can you briefly explain the story and editing behind your three favorite iPhone photos?
Probably my favorite photos are not my best ones. But these images are some kind of milestones in my photographic career and they have emotional meaning for me.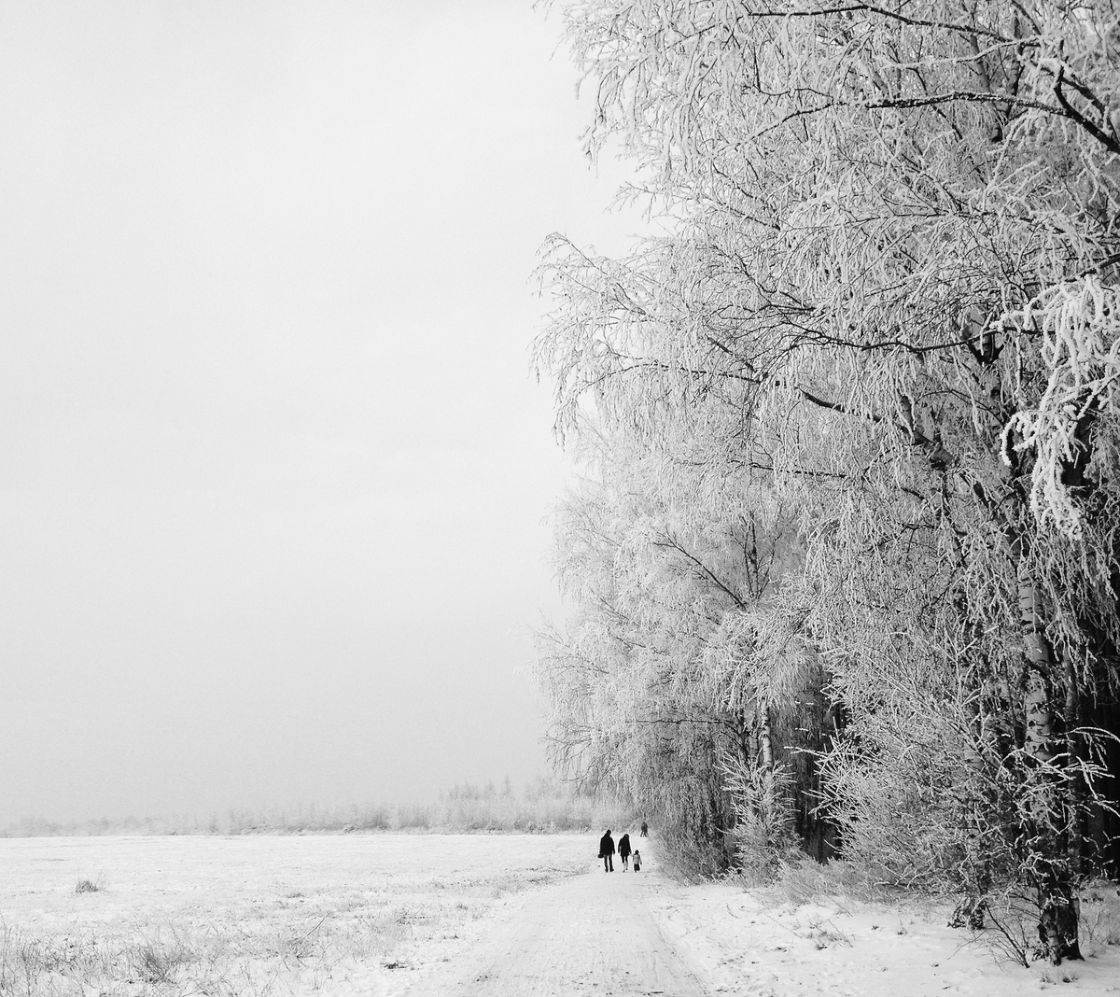 Winter Time
First of all is a photo titled Winter time. I won a 2nd prize for this photo in one of the Mobile Photography Awards 2012 categories. It was a huge surprise for me, because I didn't treat this image as my favorite one. I sent 6 more, better – in my opinion – photos, but somehow the contest jury chose this one.
I took it in my home village (Koziegłowy near Poznań) during a snowy December day. I took my two boys for a sled ride, we had lots of fun in the snow and than I noticed this landscape. I took a random photo and tried to edit it a bit later.
This photo breaks all the rules – the rule of thirds, it has poor balancing, no symmetry, even the format is crazy (12×13,5 cm),  but the jury of MPA liked it. Editing of this photo took me about 5 minutes. I cropped the image, brightened it and added some contrast in Snapseed, and that's all. This photo was the beginning of my local popularity.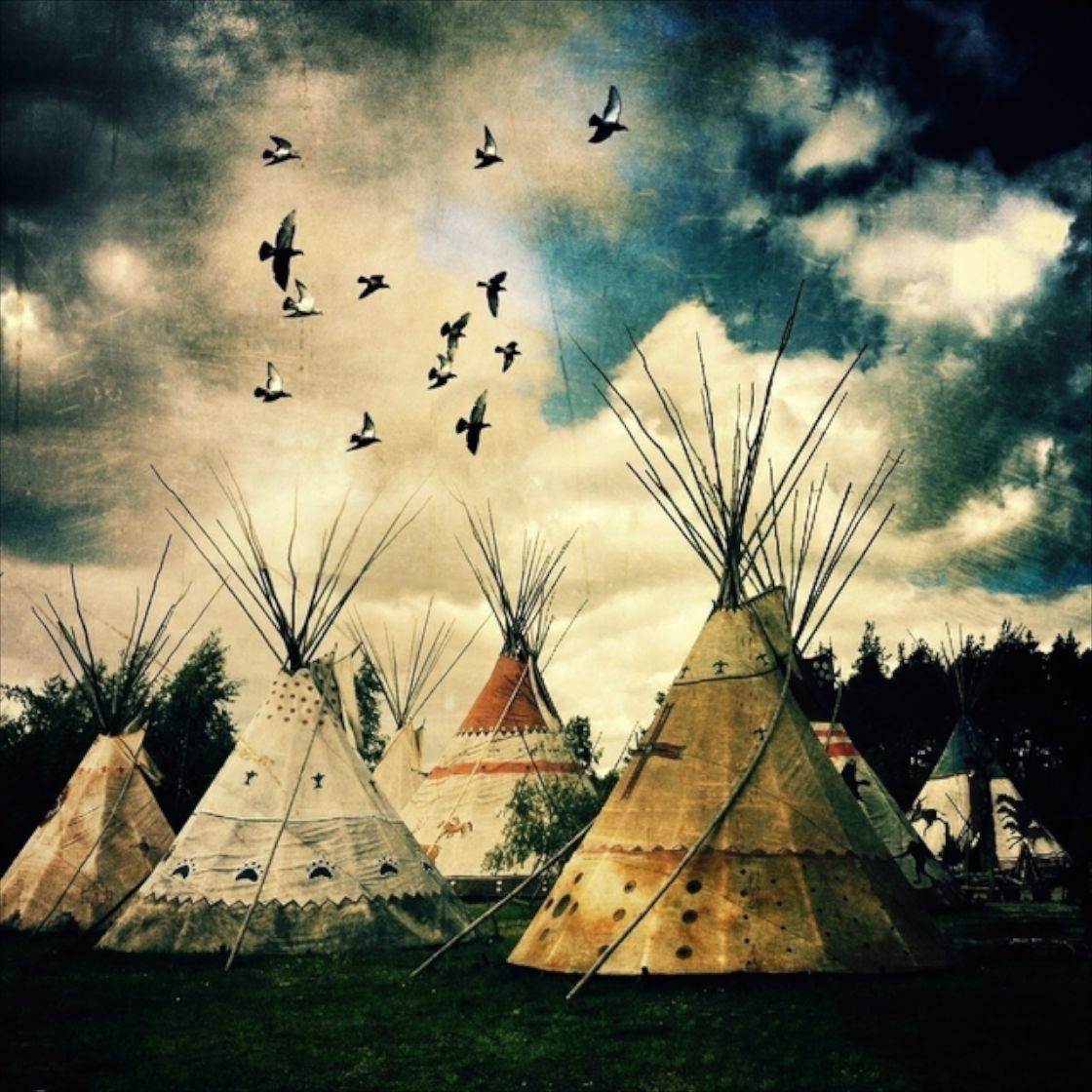 Free as Birds
Another photo I like very much is the one called Free as birds. I think this is my first successful attempt to photo-montages and editing. I merged two different photos into one here using Image Blender, Touch Retouch, Snapseed and several other apps (you can see the whole process in this iPhoneography Central tutorial.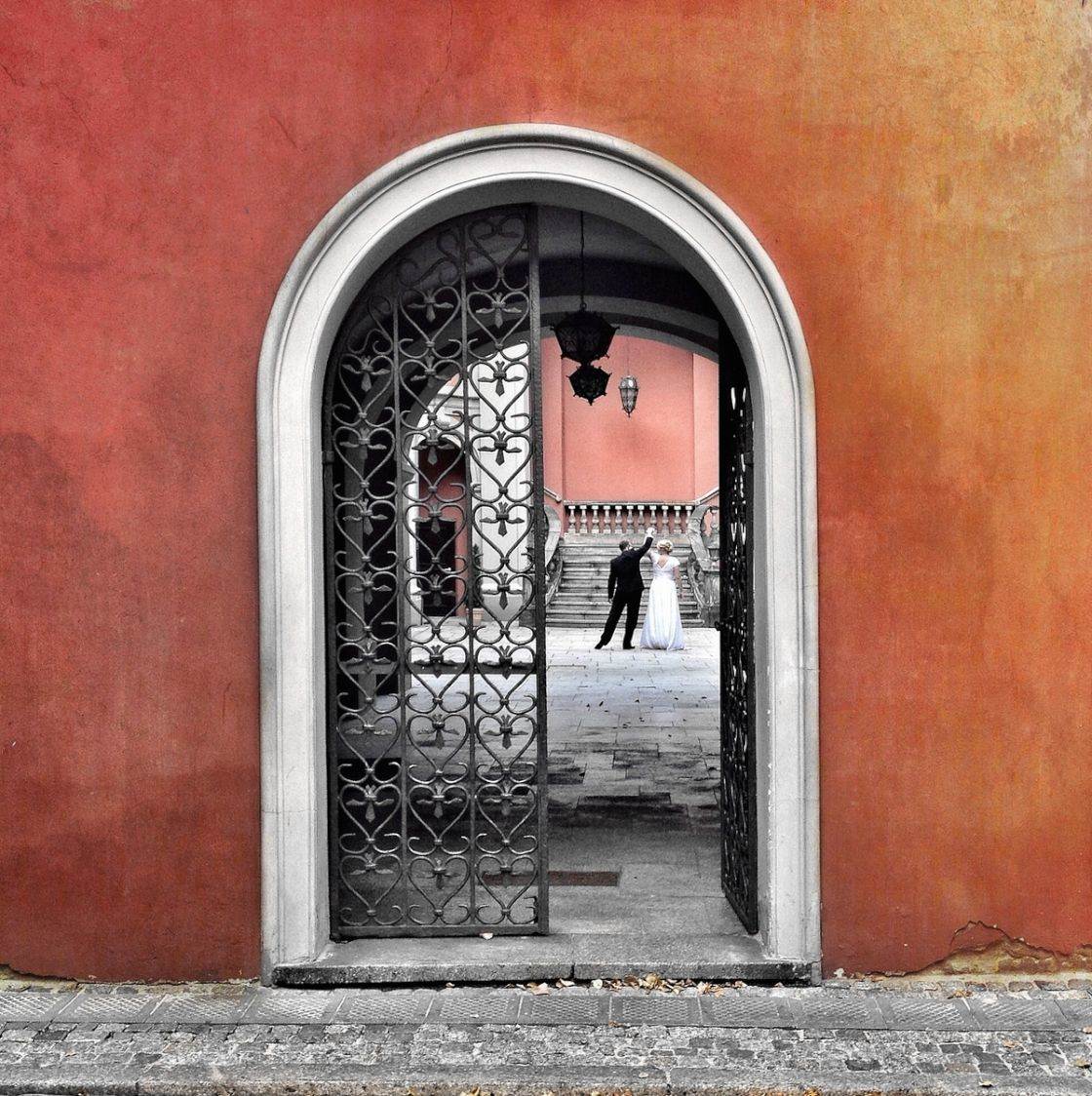 Gate of Love
The last one is Gate of Love. This photo reminds me that in street photography you need to have your eyes wide open, because you never know when the opportunity to take a photo arises. It was just a coincidence that I was in the right place at the right time.
I think these two people were perfecting their wedding dance (or maybe they were actors preparing for a play, because I took this photo in a ballet school). I took my iPhone out of a pocket, snapped a photo and a second later they were gone. I'm really proud of this photo, although it has never been mentioned or awarded in any contest.
You're one of the founders of Mobilni mobile photography group in Poland. Could you tell us more about this group?
Mobilni is a group of seventeen wonderful and creative Polish mobile photographers. We live in different cities (Poznań, Warszawa, Kraków, Gdańsk, etc.), and even different countries (Ireland, France, Switzerland), but our enthusiasm for mobile photography is one thing which connects us all.
The group was founded in May 2013 to promote Polish mobile photography in our country and in the world and to further develop our photography skills. We learn from each other, talk about photo techniques, accessories, apps, motivate and inspire each other, but we also try to take mobile photography out of Internet galleries.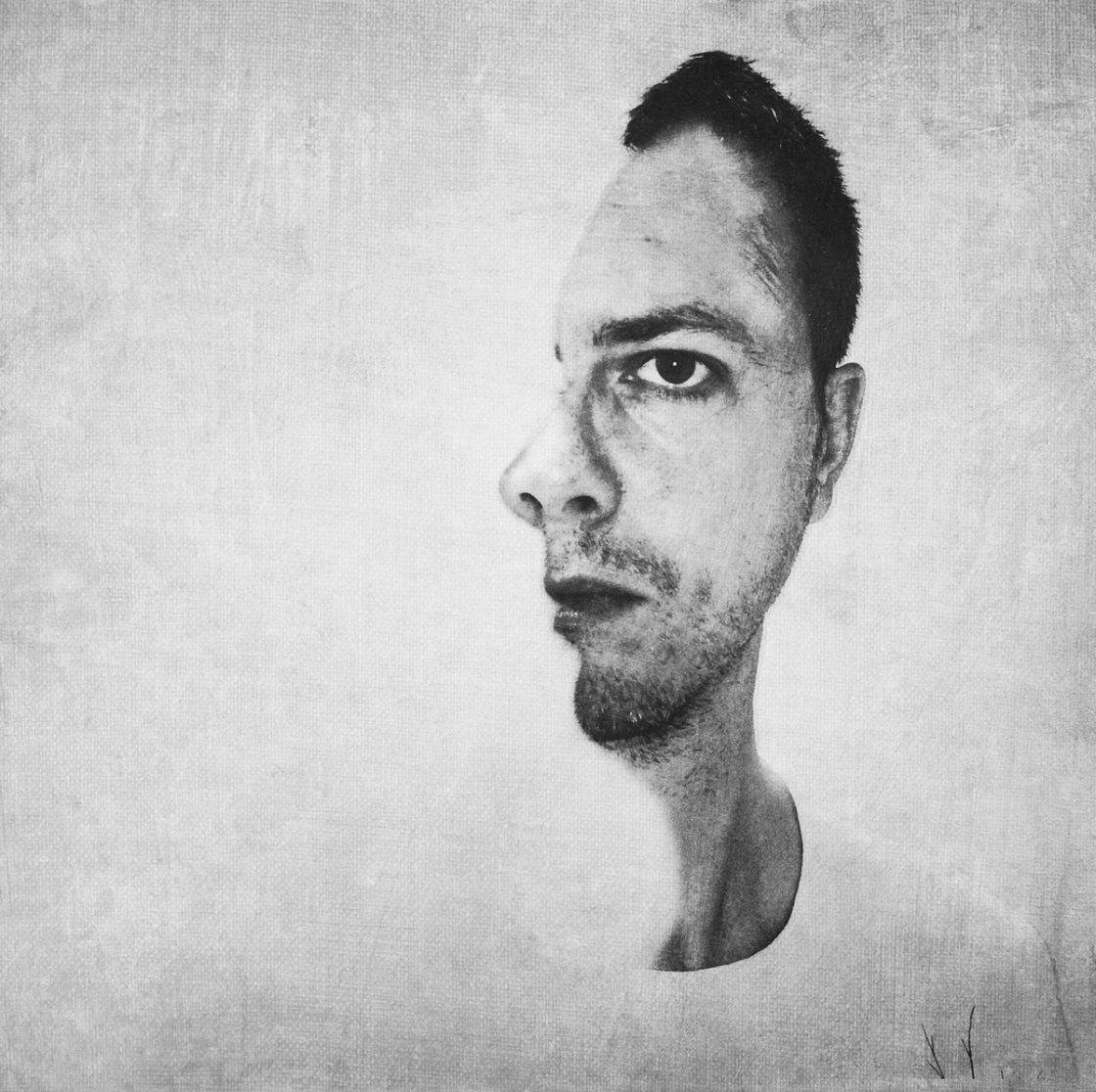 We organize exhibitions in real world galleries (there were three already – in Poznań and Murowana Goślina (Poland) and in Holesov (Czech Republic) with a similar local group Opojeni), photography contests (we co-organize the biggest mobile photography contest in Poland at the moment, called "Zobacz więcej przez telefon" (see more through the mobile phone), publish tutorials on our website and organize photo walks.
We have also a weekly contest called #mobilnytydzien, in which we choose the best photos of a week. Every week we get more than a thousand new photos with #mobilnytydzien tag to review. I'm really proud of this group. We do lots of things to promote mobile photography in Poland, help other enthusiasts develop their photography skills and we also take a part in contests around the world.
This year the jury of Mobile Photography Awards gave honorable mentions to 7 Poles. Six of them are members of Mobilni group, which was a huge success for us.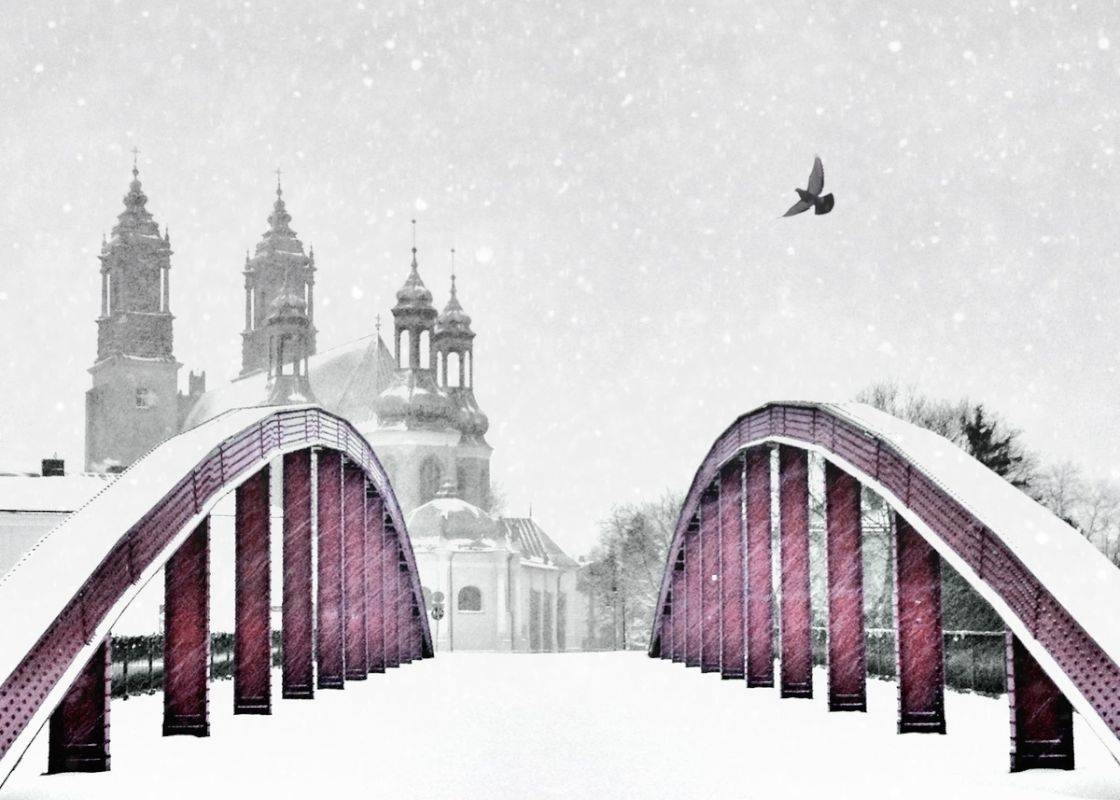 What tips do you have for people who want to set up a similar group in their own local community?
Well, I'm not sure if I'm the right person to give any tips about it, because I think I'm one of the less organized persons in the world. All I do is a result of an impulse, spontaneity or emotions.
We started our group a year ago with three people – Łukasz Gurbiel (Instagram: @sollyth), Joasia Lemańska (Instagram: @misscoolpics) and me. We had nothing besides our individual successes and passion. We just wanted to show that Polish mobile photography is great and we have no reasons to feel worse than our mobile photography friends from France, Germany or USA.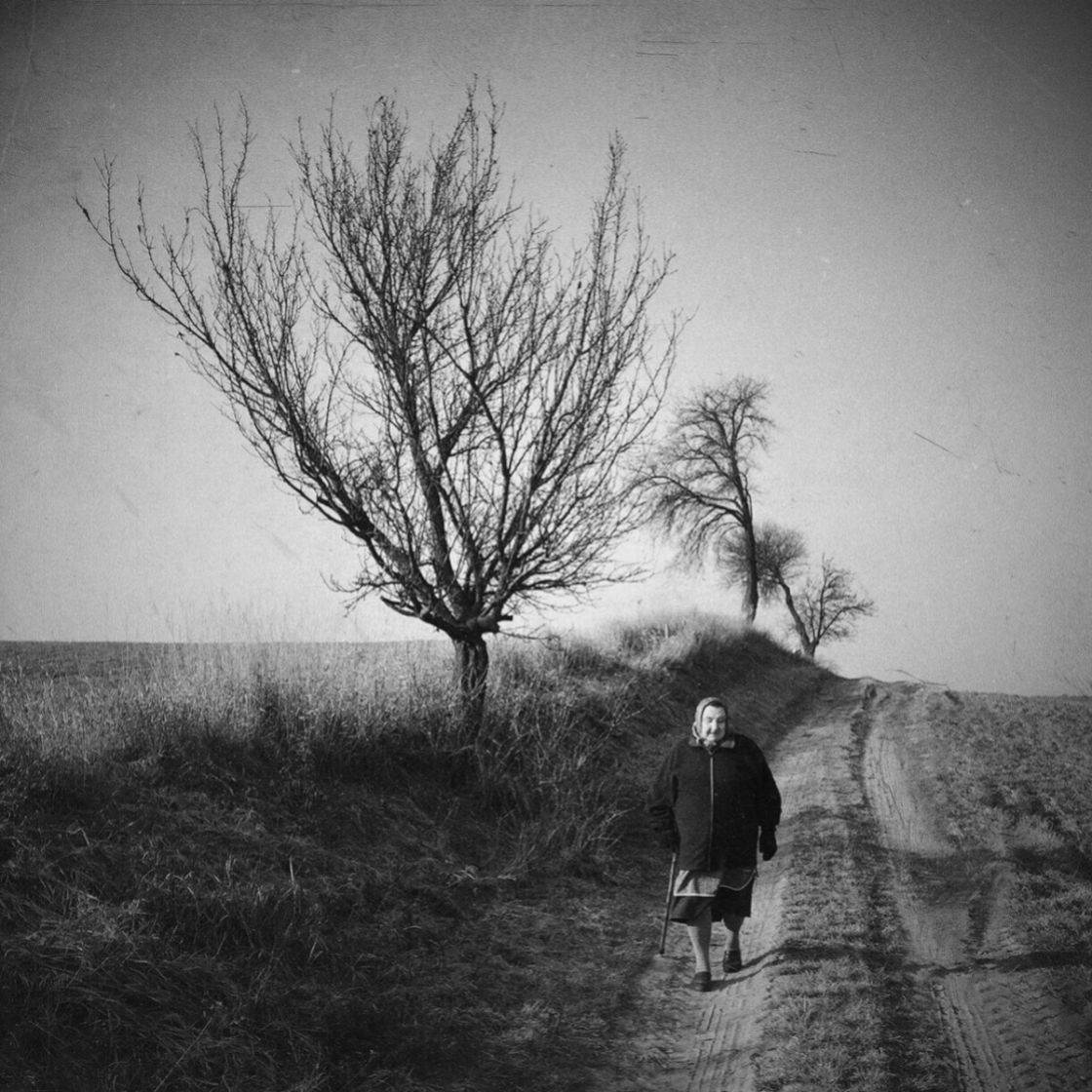 I think I have a luck to meet good people who want to share their passion with me and others. This is how we met Gosia Radziszewska (@goh_amku), Wojtek Papaj (@dr_pajchiwo), Rafał Piotrzkowski (@widmowy), Michał Szklanowski (@szklanowski) and many, many more.
So, coming back to your question, I think the most important thing in setting up a similar group is a passion. Passion, which spreads your wings, motivates and inspires everyone around you. Find some soul mates and be ready to conquer the world.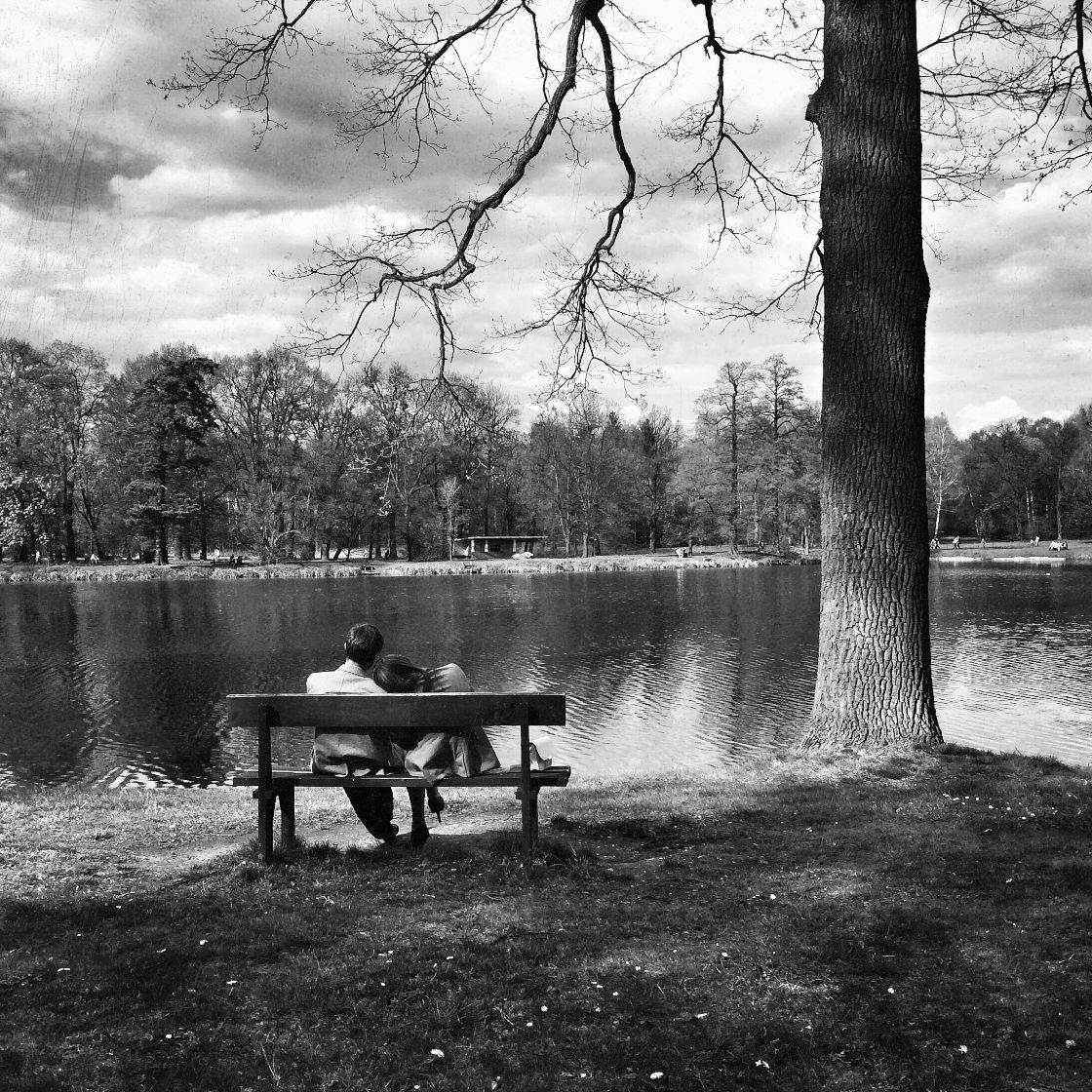 Which iPhone photographers do you admire the most?
Oh well, there are so many of them! First of all it's Thomas Kakareko for his great street photos from Berlin, Greg Schmigel for his street portraits, Emil Pakarklis for amazing reflections (you absolutely should take a look at his photos!) , Christoffer Collin for beautiful landscapes of Karlskoga and Cedric Blanchon for his incredible photo-montages. There are many more great artists I follow on Instagram and I adore their photography. It's impossible to count them all.
Thank you Michal! Where can we see your iPhone photography?
My main two galleries are on Instagram @michal_koralewski and Flickr. The first one is being updated on a daily basis, and the second one is a selection of my best photos. I also joined EyeEm, because your great weekly contests were moved to this platform.