I'm really pleased to share this interview with Koichi Miyase, a talented photographer from Japan who takes beautiful pictures with his iPhone. Whether he's shooting landscapes or urban environments, his choice of subject matter, light and composition always results in a stunning image. In this interview you'll discover more about Koichi, and how he takes such wonderful photos with his iPhone.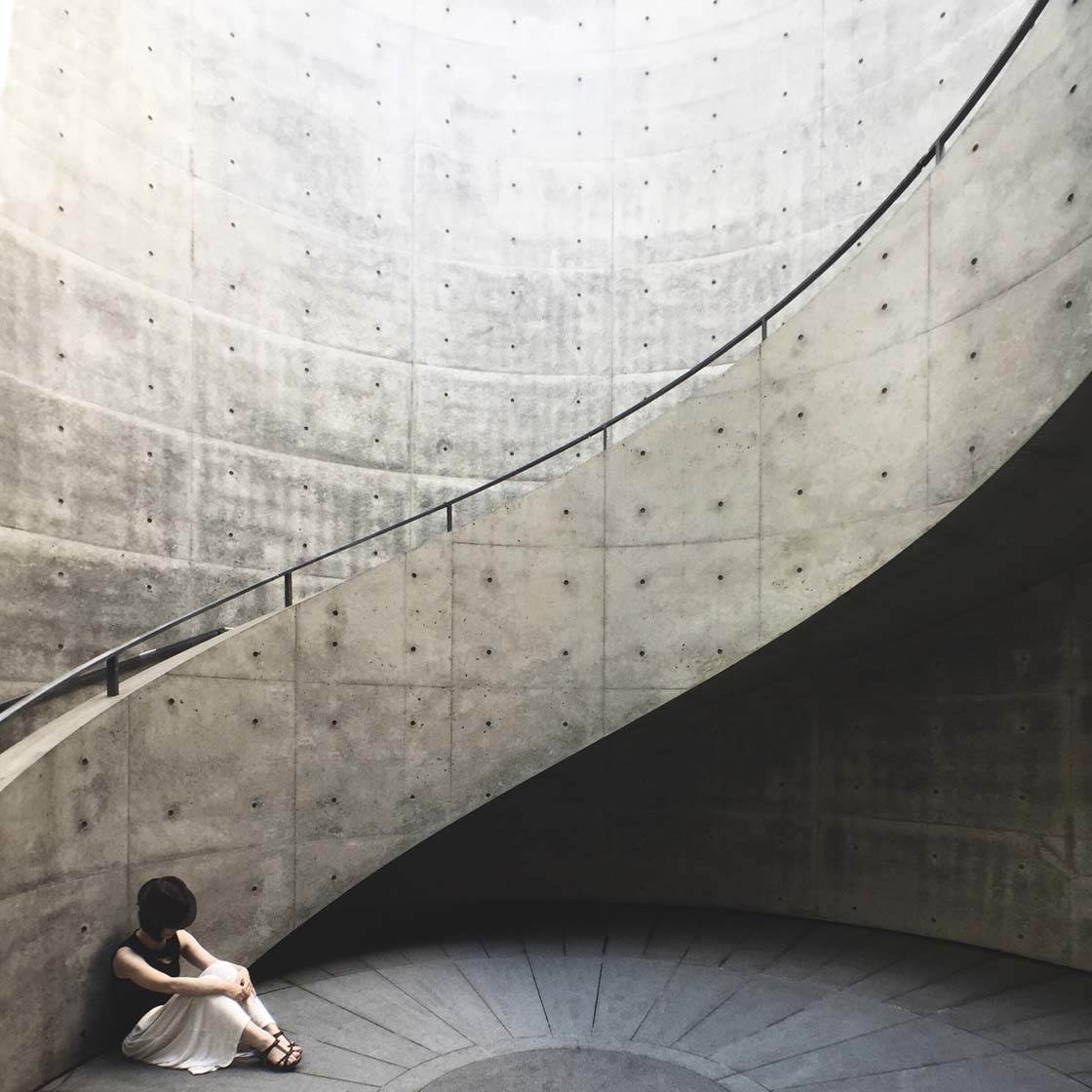 Tell us a little bit about yourself. 
I'm Japanese, and I live in the ancient city of Nara in Japan. I specialized in Graphic Design at university.
After graduation, I participated in a marketing promotion of various enterprises and was dealing with the editing of a design magazine. Through this work I developed a deeper passion for photography.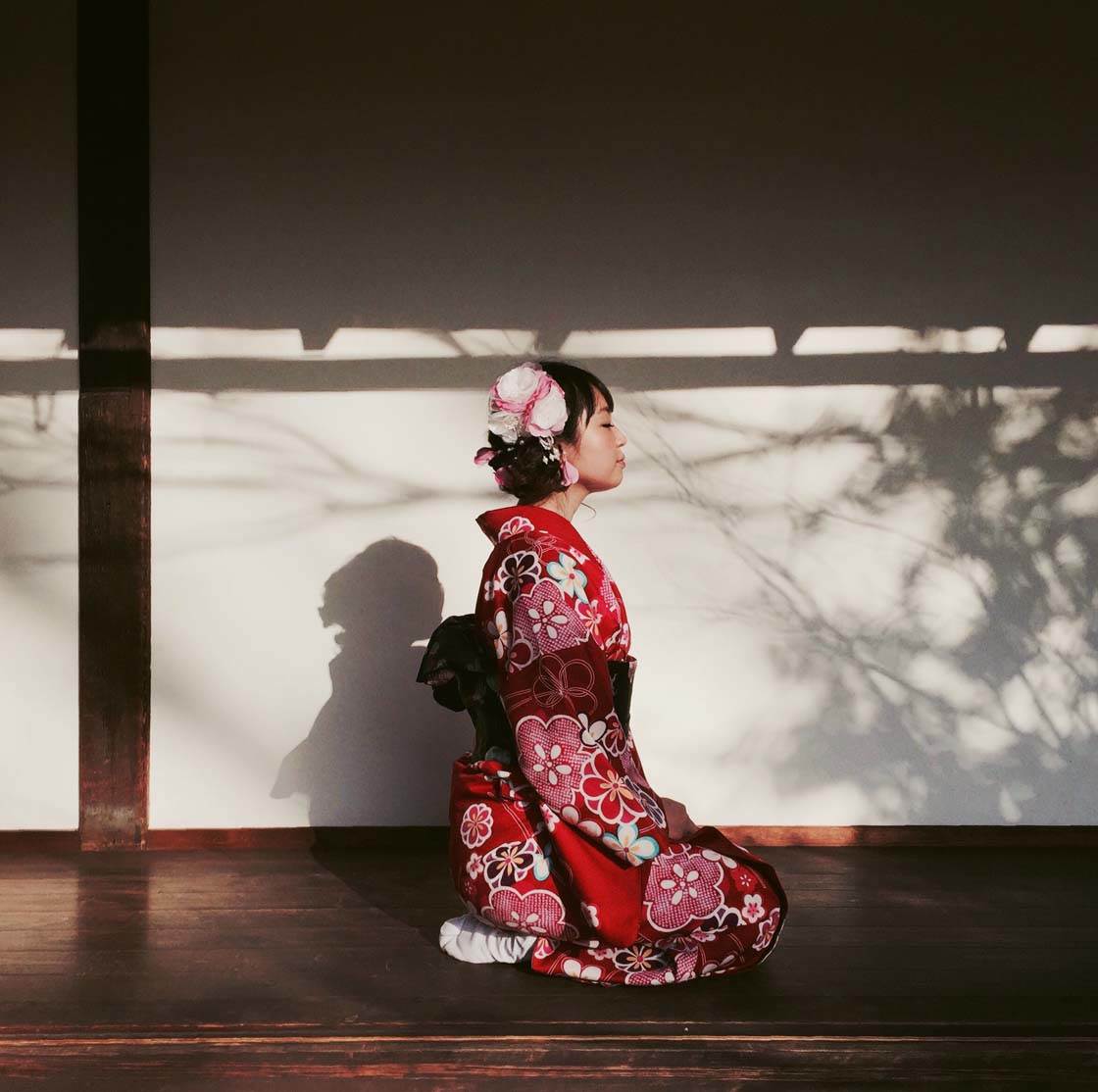 How did your iPhone photography journey begin?
I was always carrying a DSLR around, taking photos as a record of my memories. I got my first iPhone (3GS) in 2010 and discovered Instagram around that time.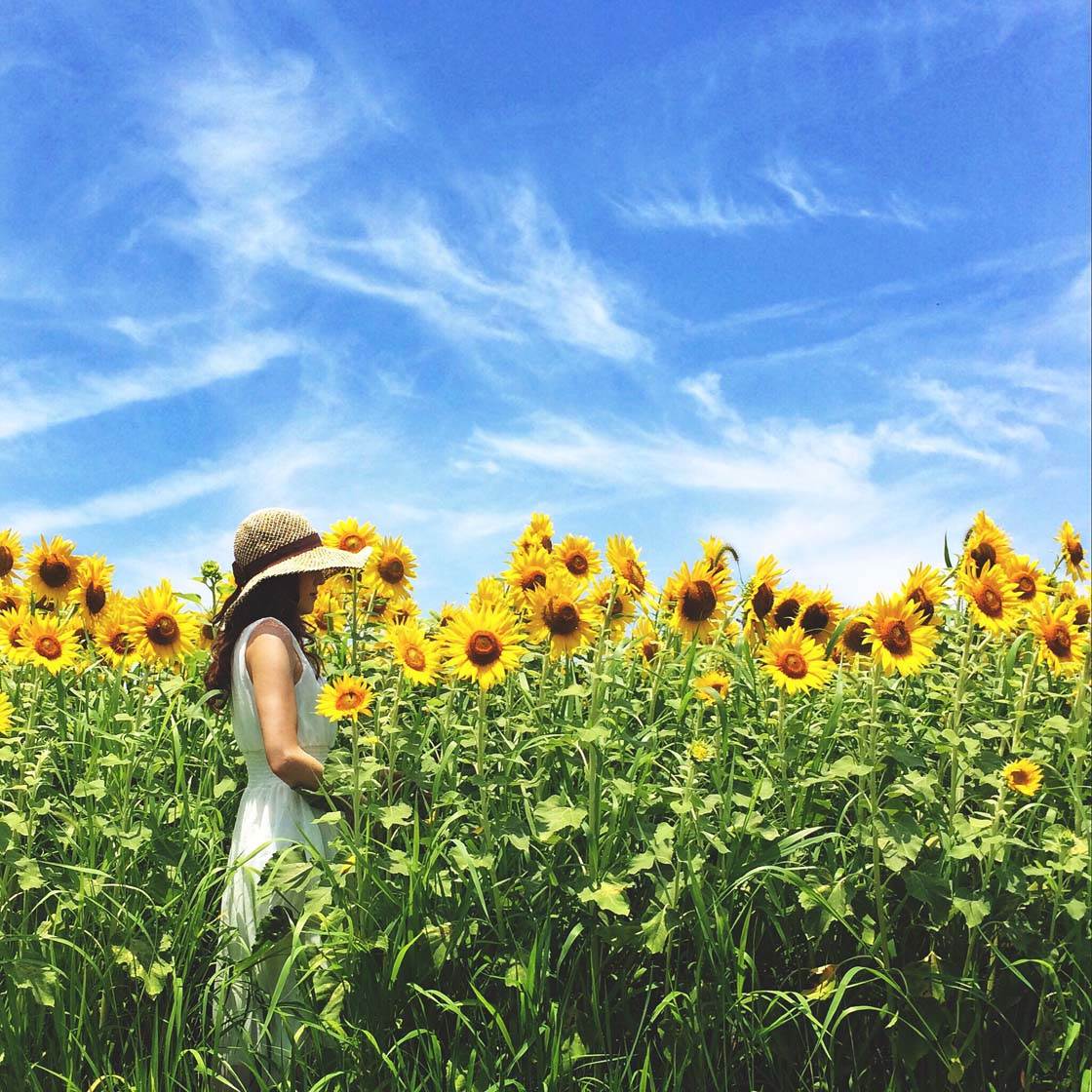 The iPhone 3GS camera performance was pretty low, but the editing was fun and I enjoyed using the filters in Instagram.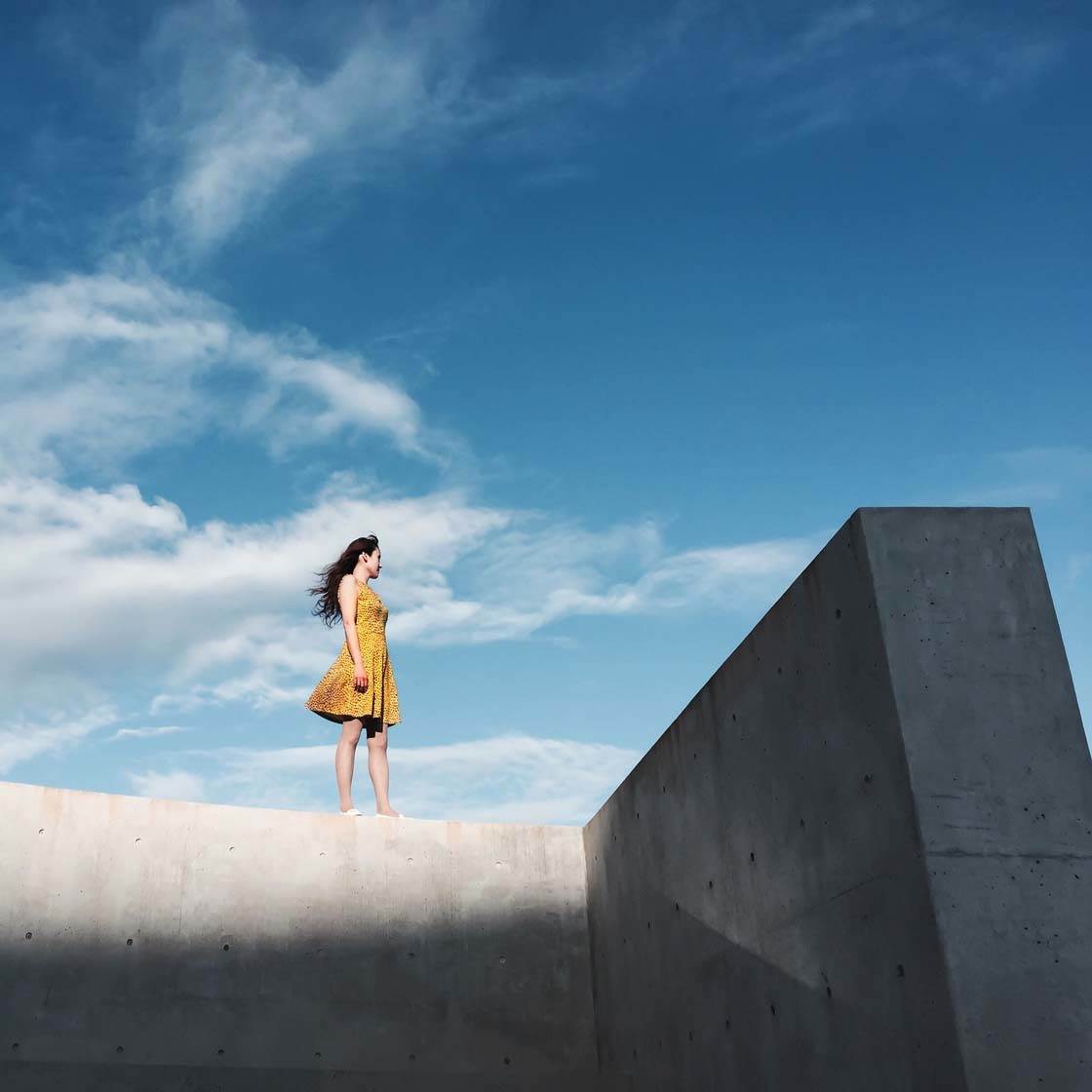 What inspires you to take photos with the iPhone?
Currently I'm using the iPhone 6, and the camera performance is wonderful. It's so easy to shoot, edit and share, all in the palm of my hand! I've become completely lost in iPhone photography.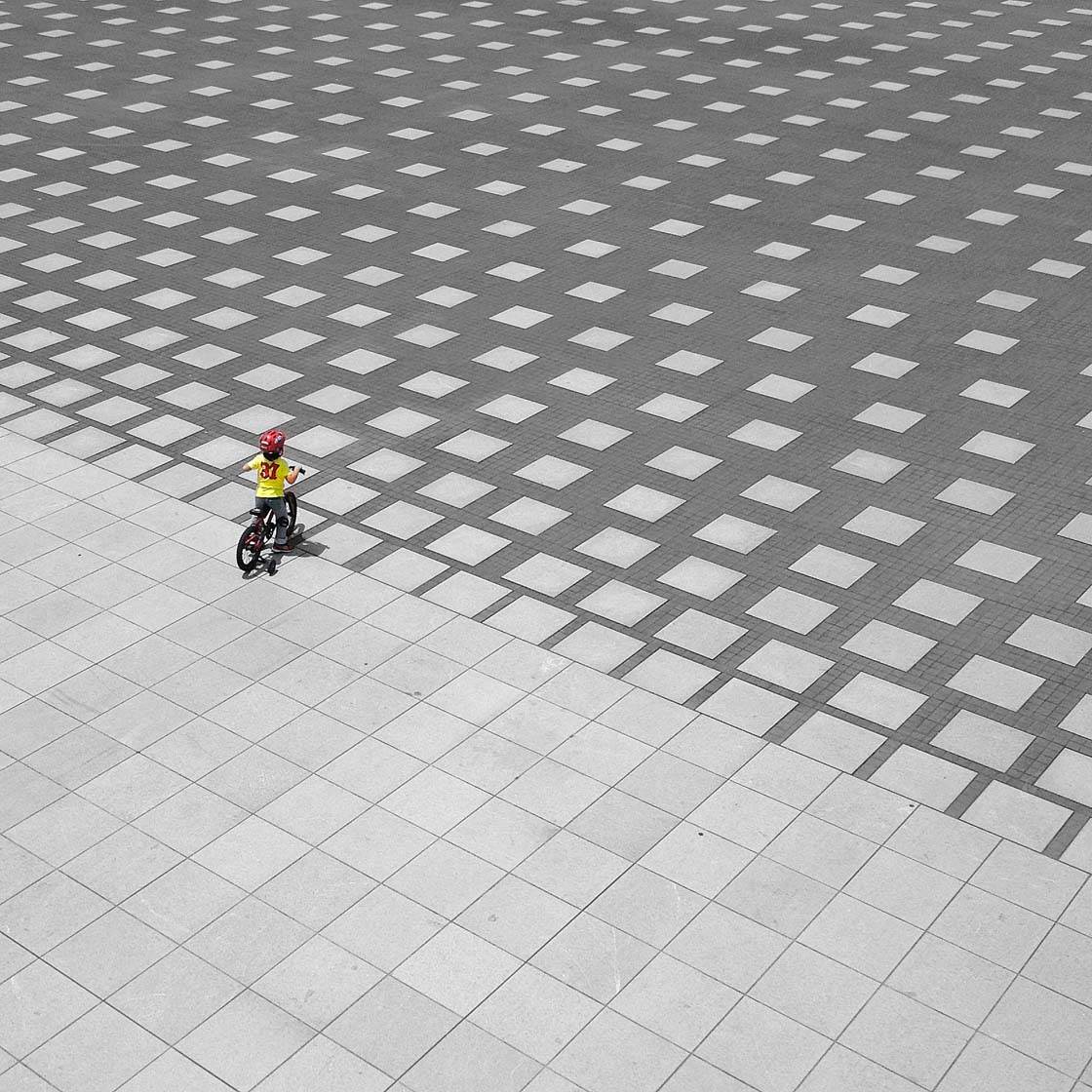 Do you have a favorite photography genre or do you like to experiment and try new things?
I think a person's lifestyle influences their photography. I work in a city, but I like to spend the weekends going out into nature such as forests, beaches, etc.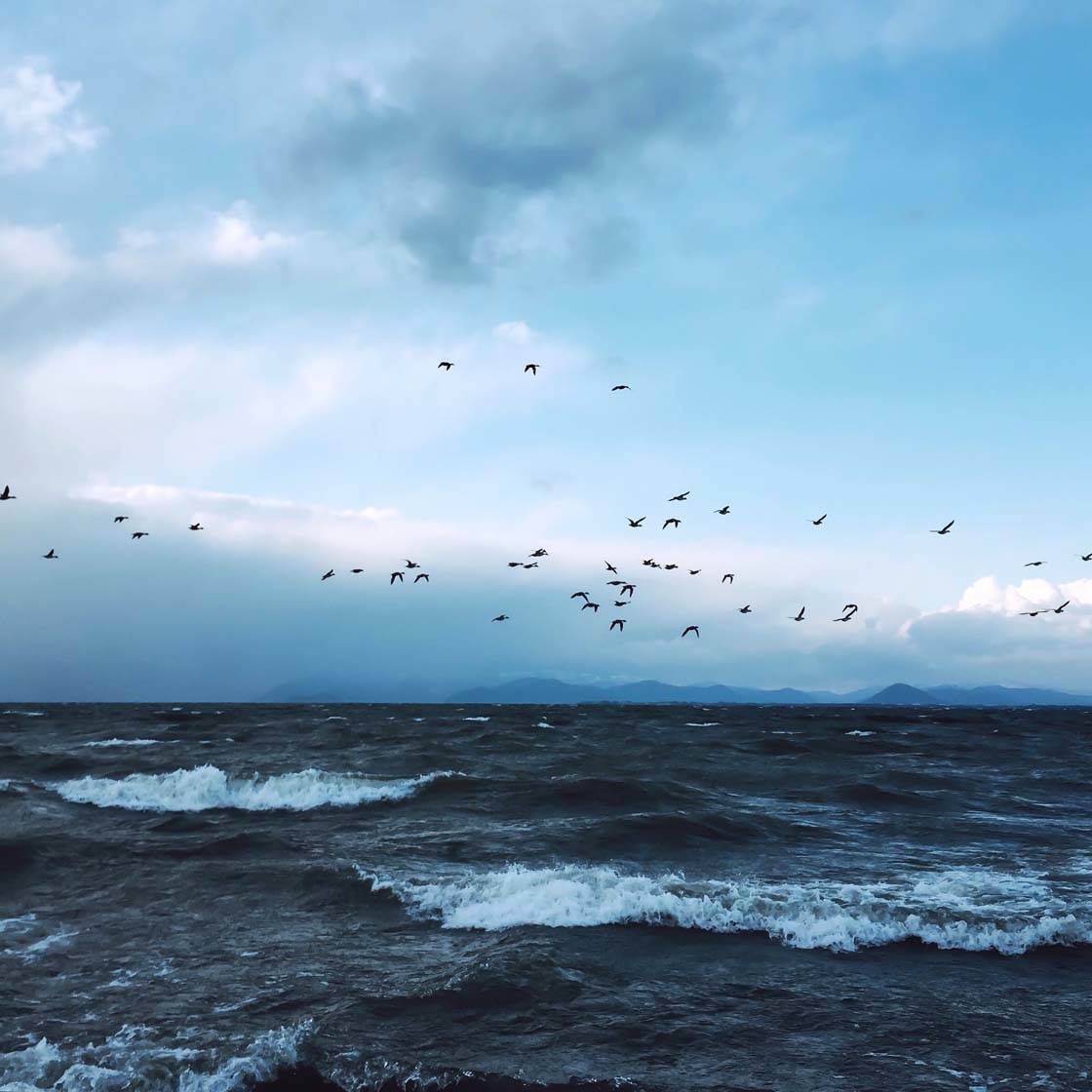 I like to shoot while exploring nature, but it's also exciting to shoot the urban landscape.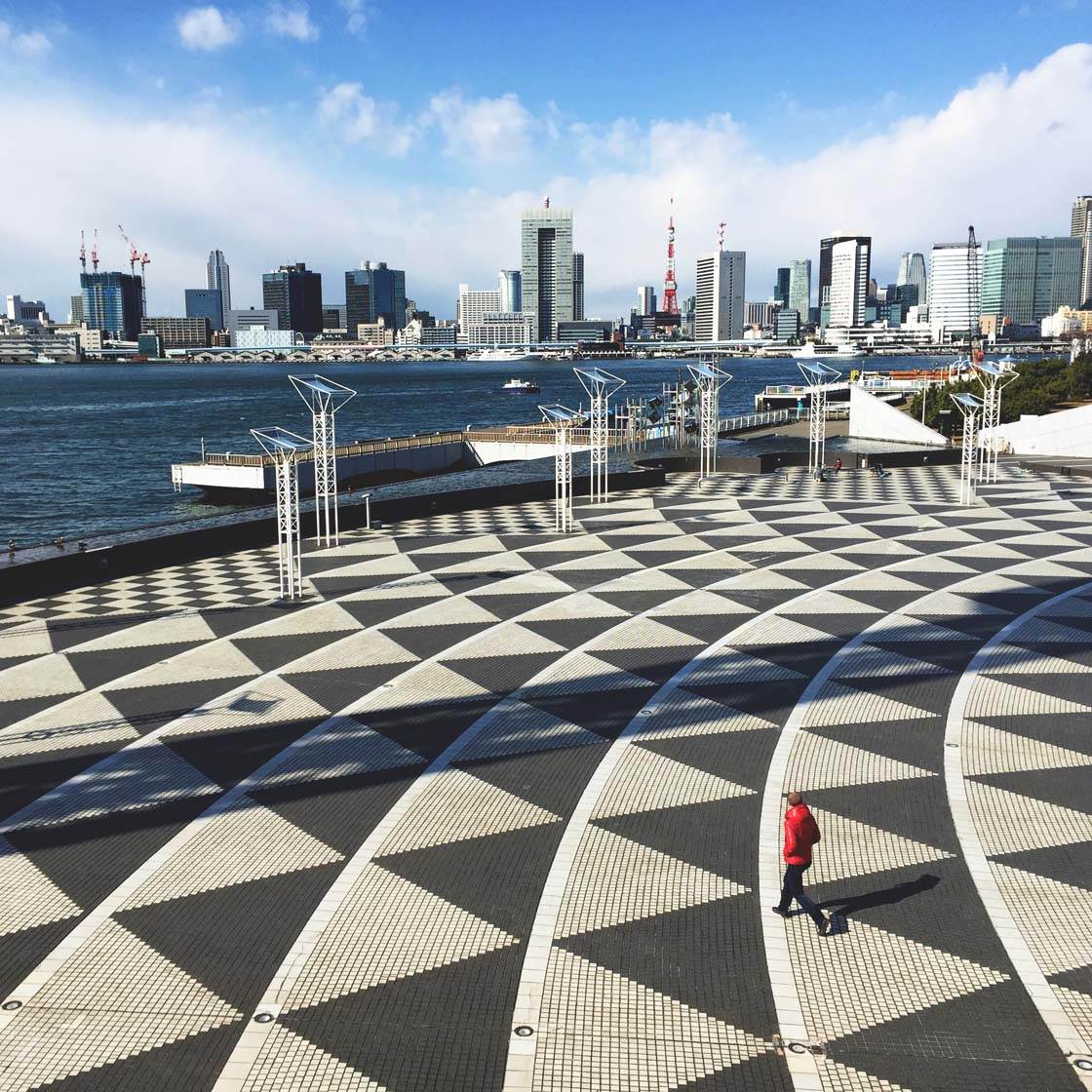 In landscape photography, good composition is essential for conveying the scale and depth of the scenery. What are your top composition tips for shooting great landscape photos?
First, a leading line is an important element that you should try to include in your composition. It helps to create depth by leading the viewer's eye into the scene.
The next important consideration is your shooting angle. I'll usually try a high angle and a low angle to see what works best.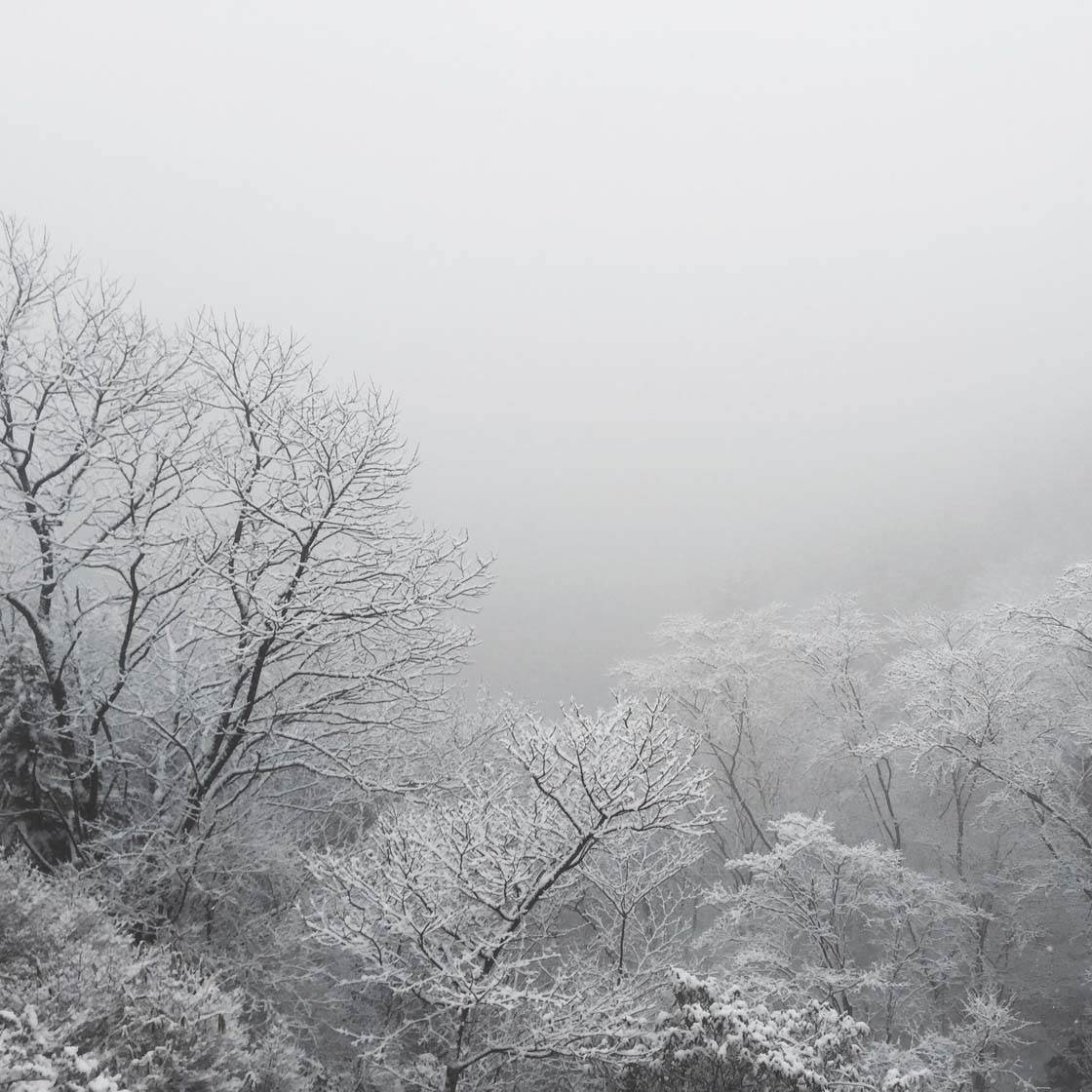 I sometimes climb onto the roof of my car to get a high vantage point, and I may also lie down on the ground to shoot from a low angle.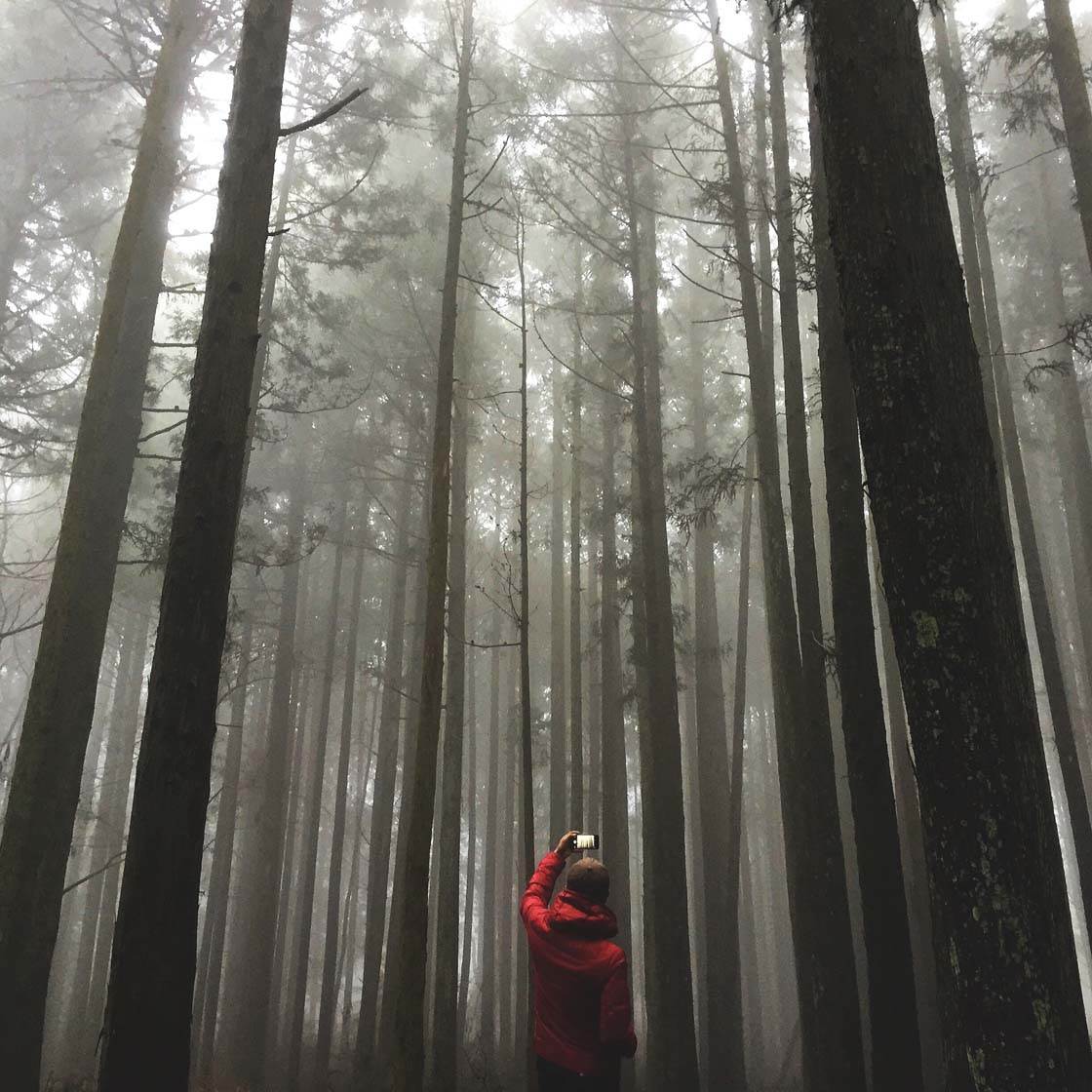 I also like to add a person into the scene. I love to photograph people standing in various beautiful places, such as a forest, field, coast, mountaintop, etc.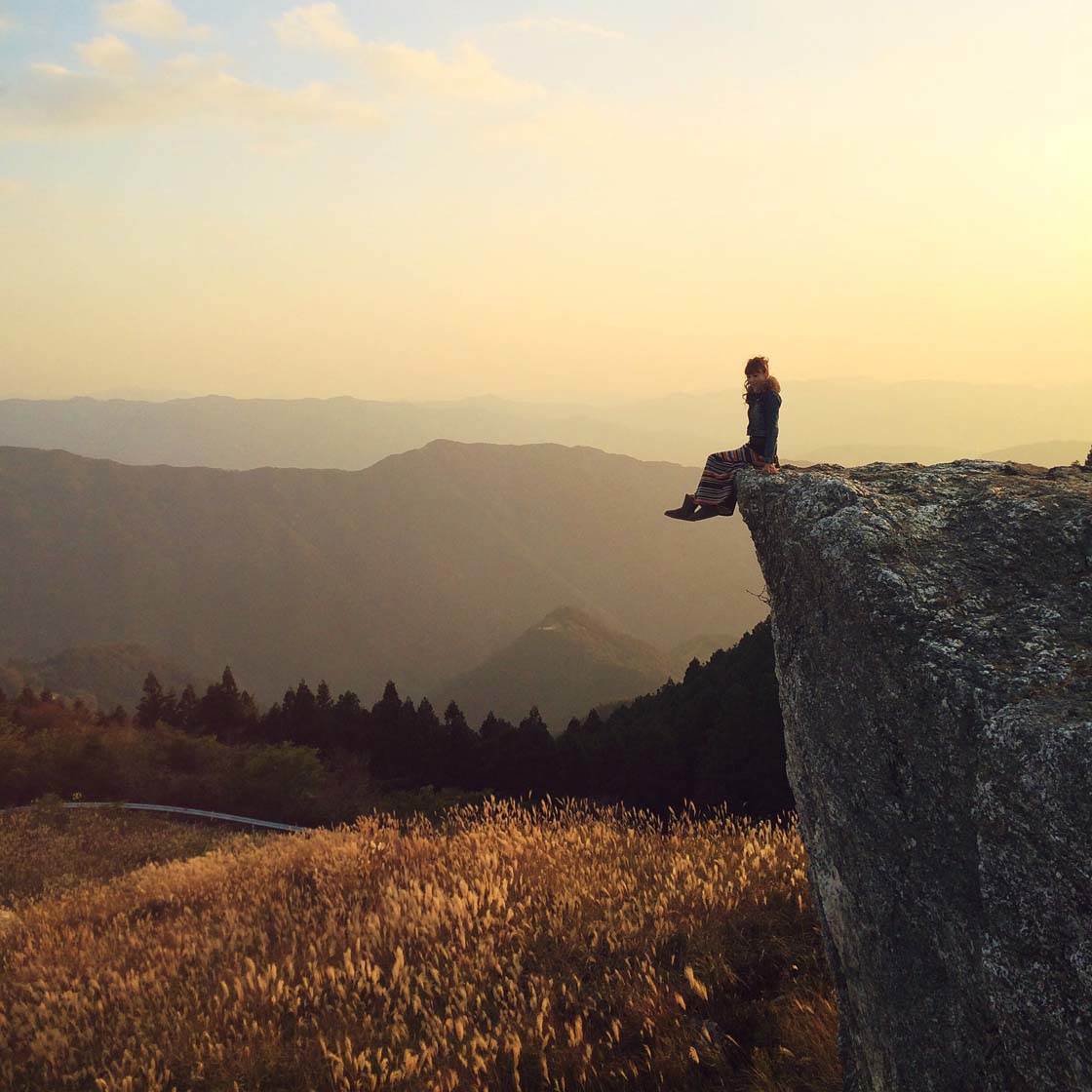 Including a person in the landscape helps to create contrast with the scale of nature. It also creates empathy in the viewer, making them wonder about the scenery that the person is looking at.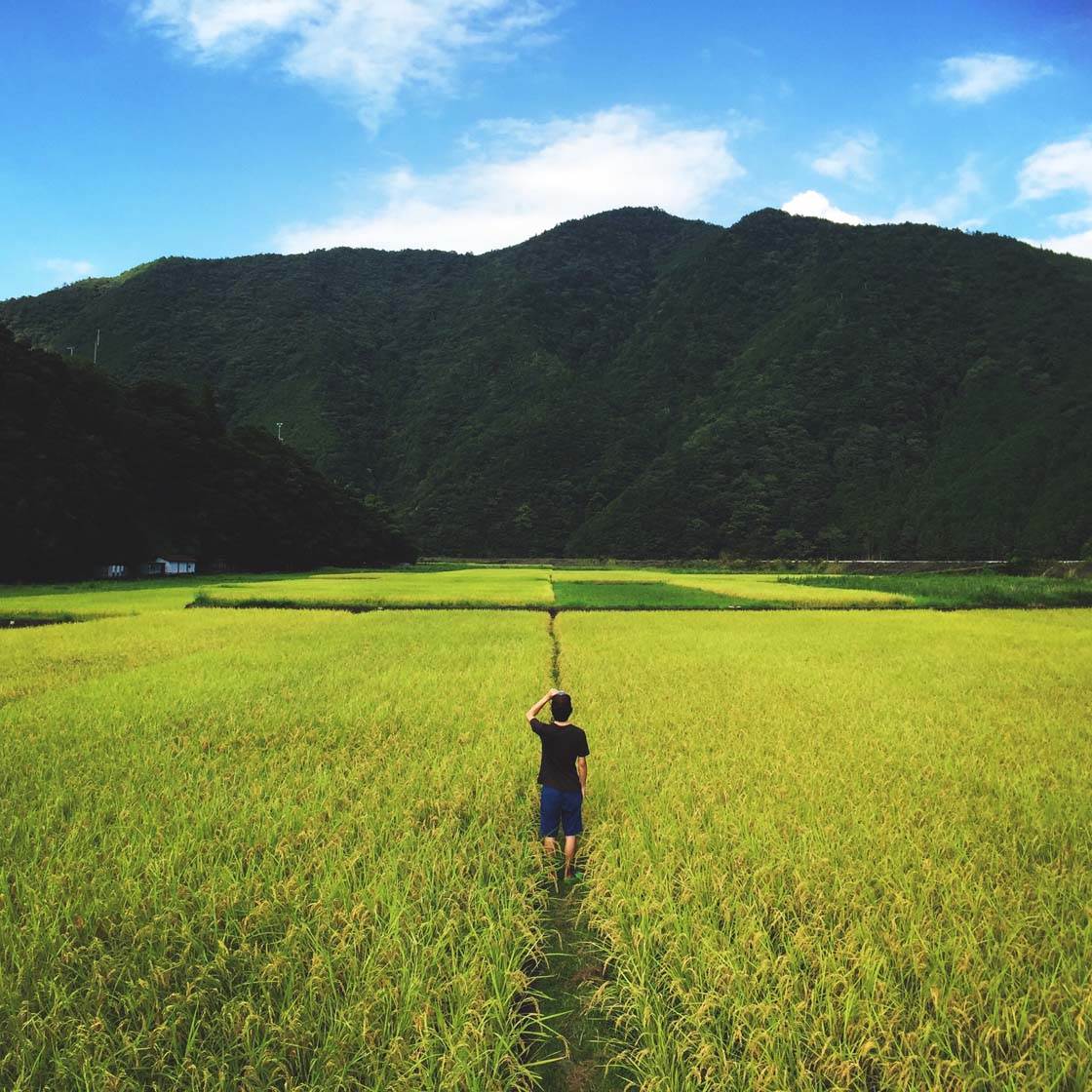 A lot of your landscape photos are shot in mist and fog. How important is the weather in landscape photography?
Nature and the weather can completely change the atmosphere in your photos. Rainy weather creates beautiful lush green images, and fog will add a wonderful sense of mystery to the landscape.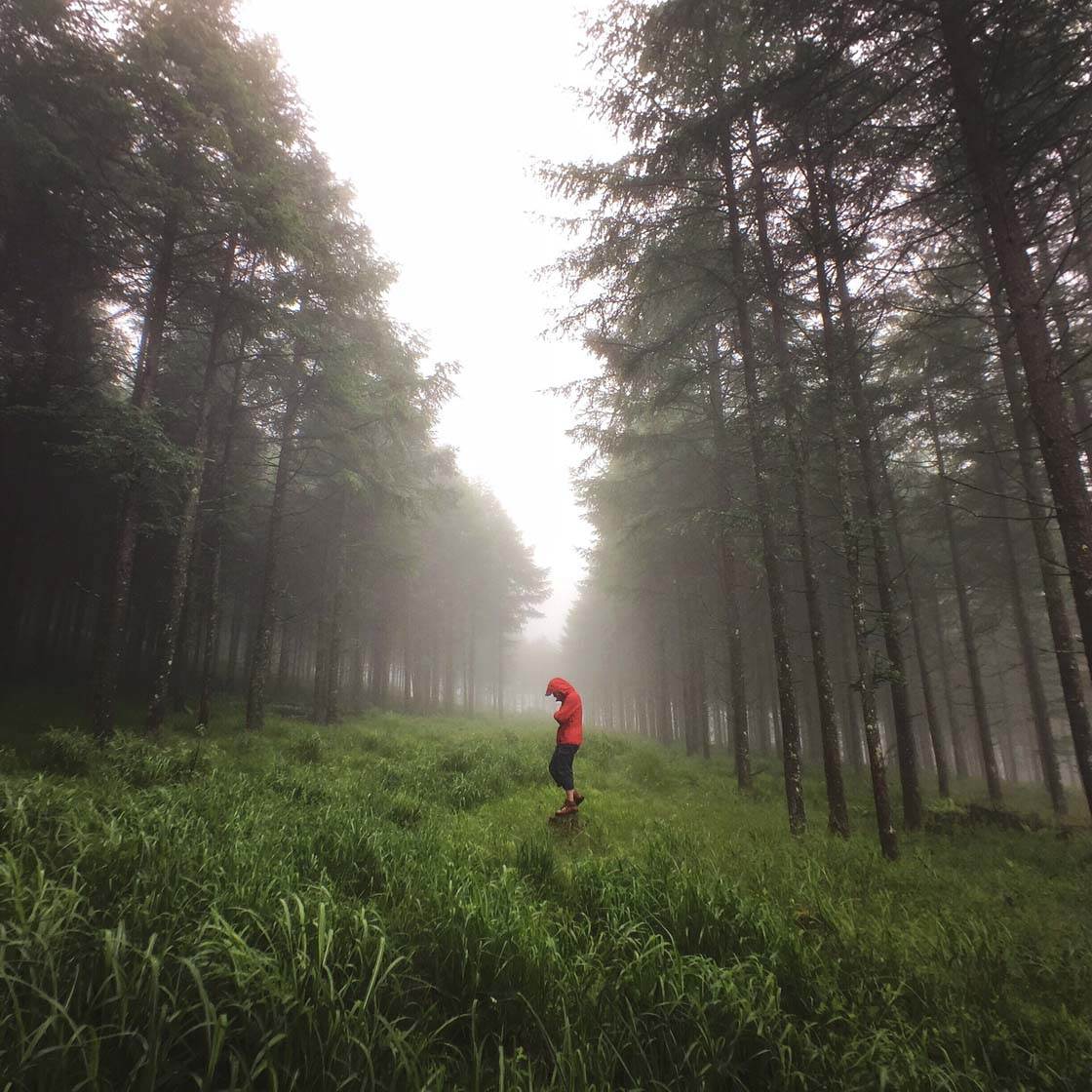 On a sunny day, shoot at sunset to bathe your scenery in a stunning golden glow. This works especially well when photographing beach scenes.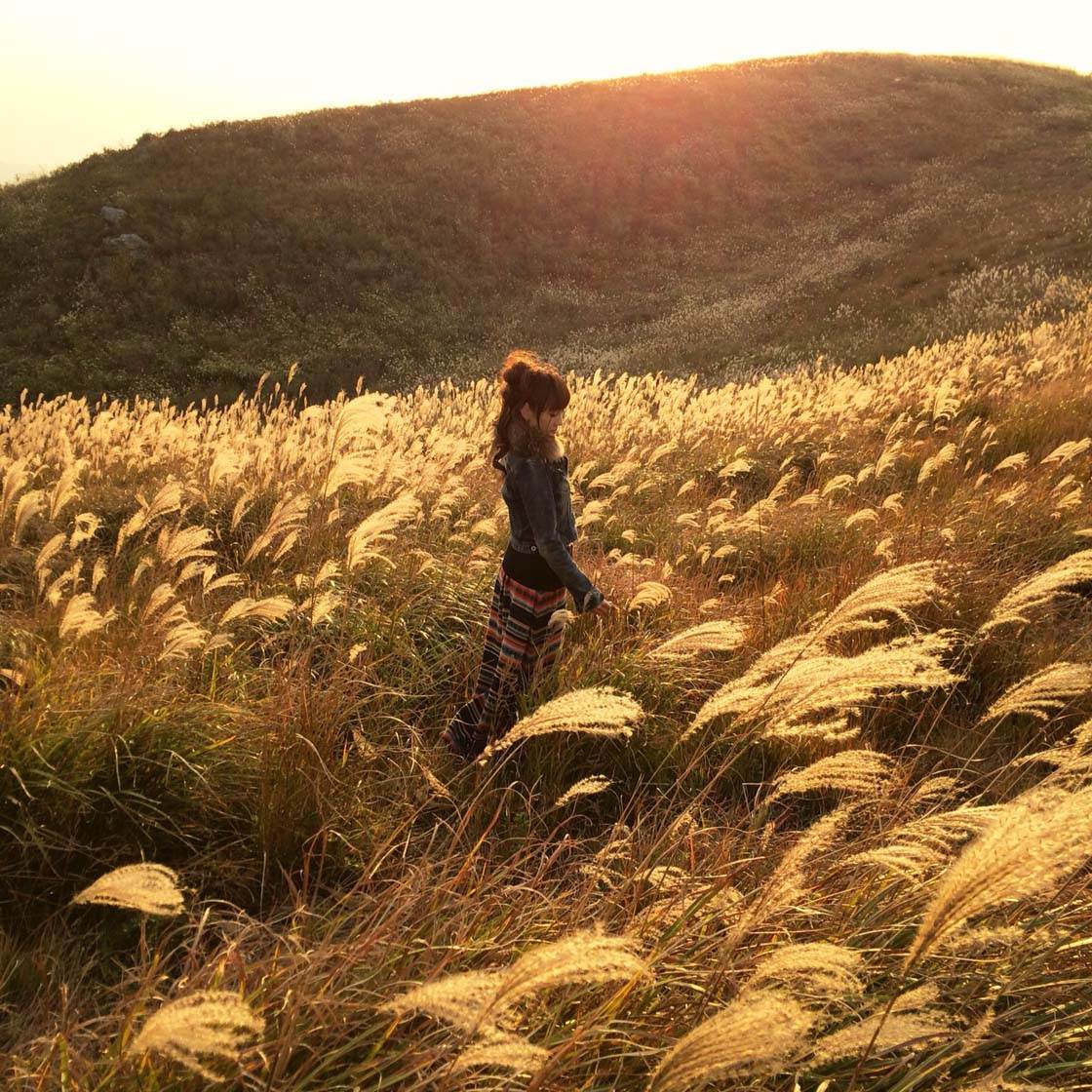 Do you have a favorite time of day for shooting landscapes?
Lighting is the most important aspect for photography. I don't like shooting in direct light so much. I prefer the early morning or evening light.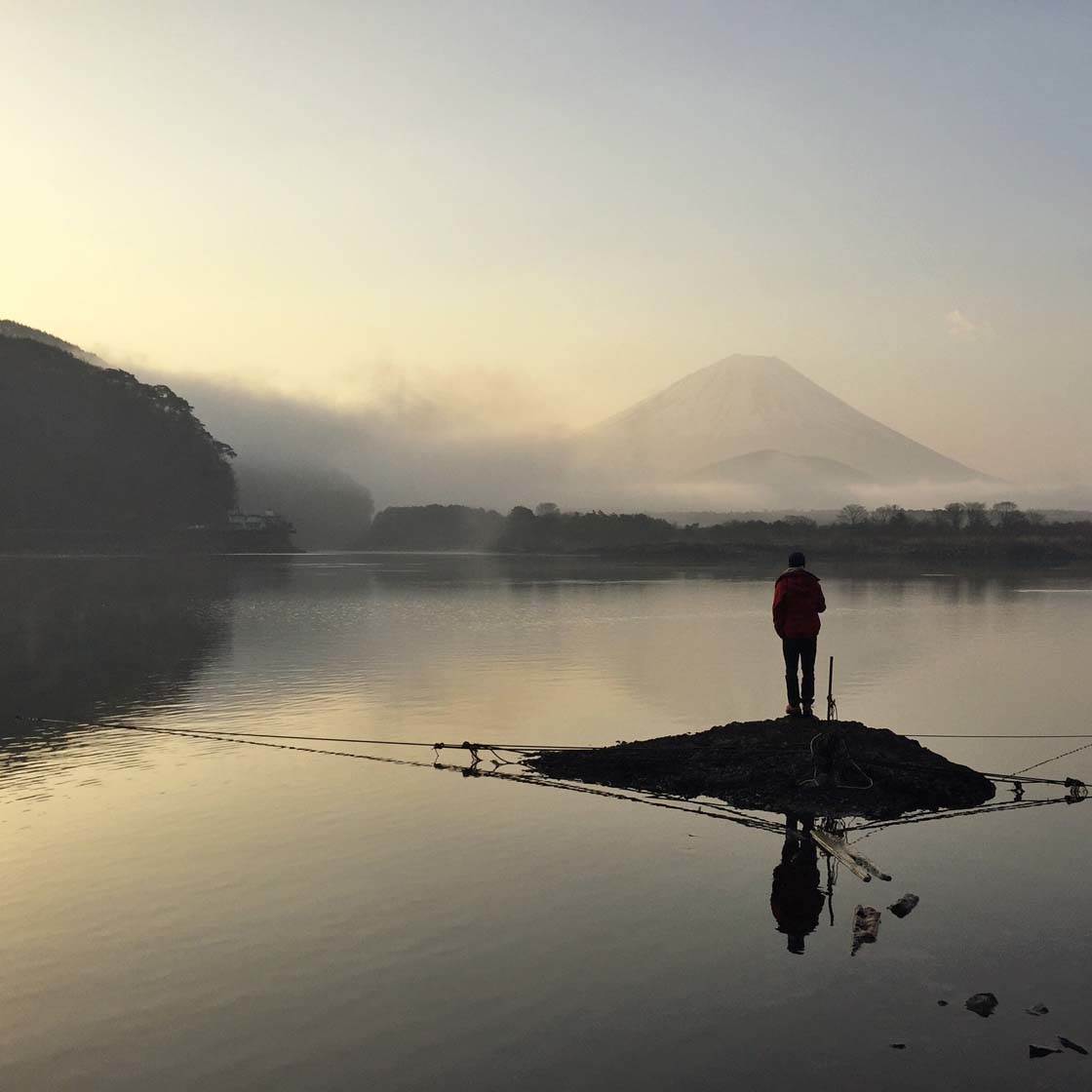 You also take stunning photos of buildings and architecture. Buildings are all around us, but many people struggle to take good photos of them. What tips would you give to beginner iPhone photographers who want to start taking more interesting photos of architecture?
I think there are various ways to photograph architecture. My favorite method is to put the most beautiful part of the architecture in the frame. For this purpose, it's important to fully observe the subject.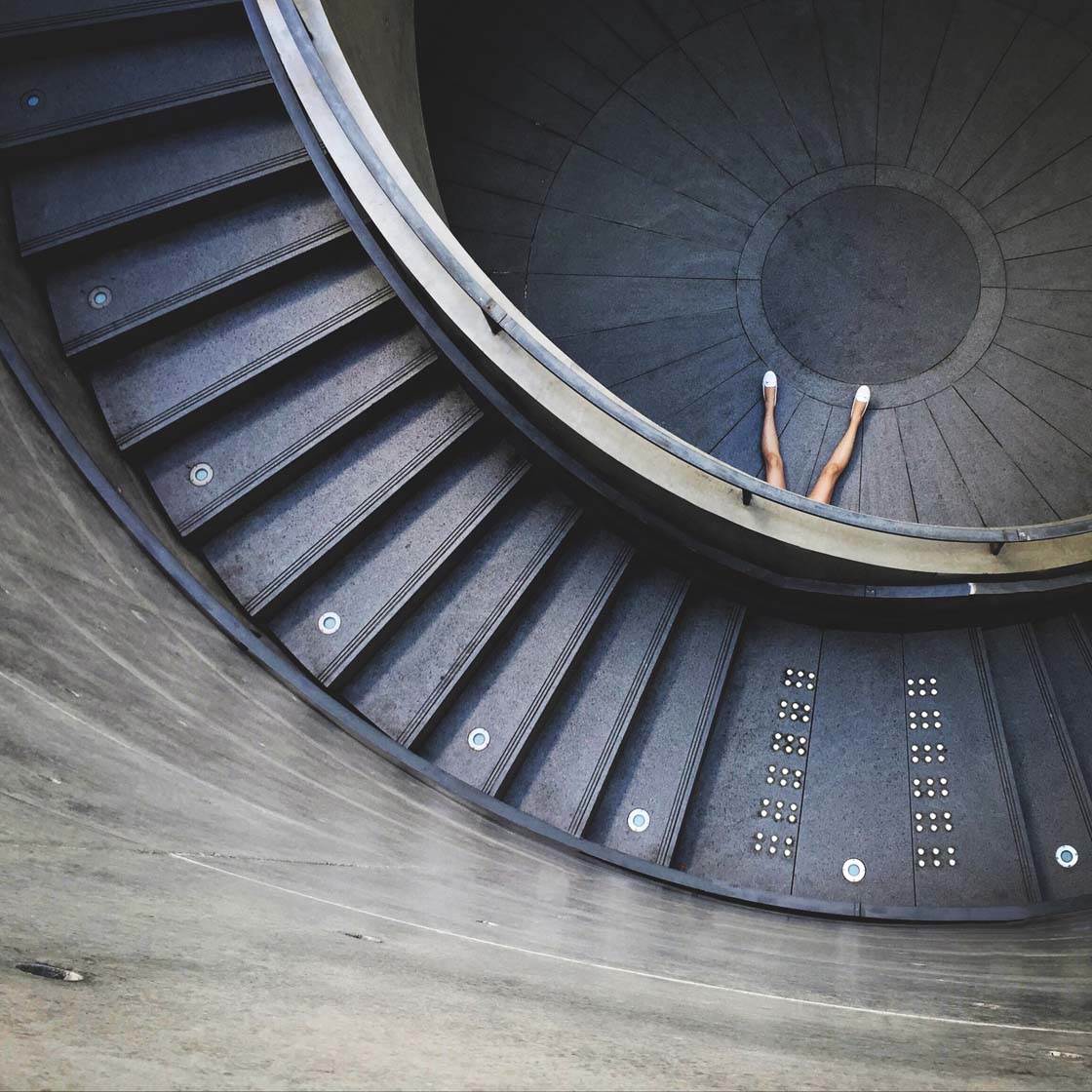 You should also pay attention to shadows which can bring out the beauty of the architecture. So find out what time the beautiful shadows will appear there.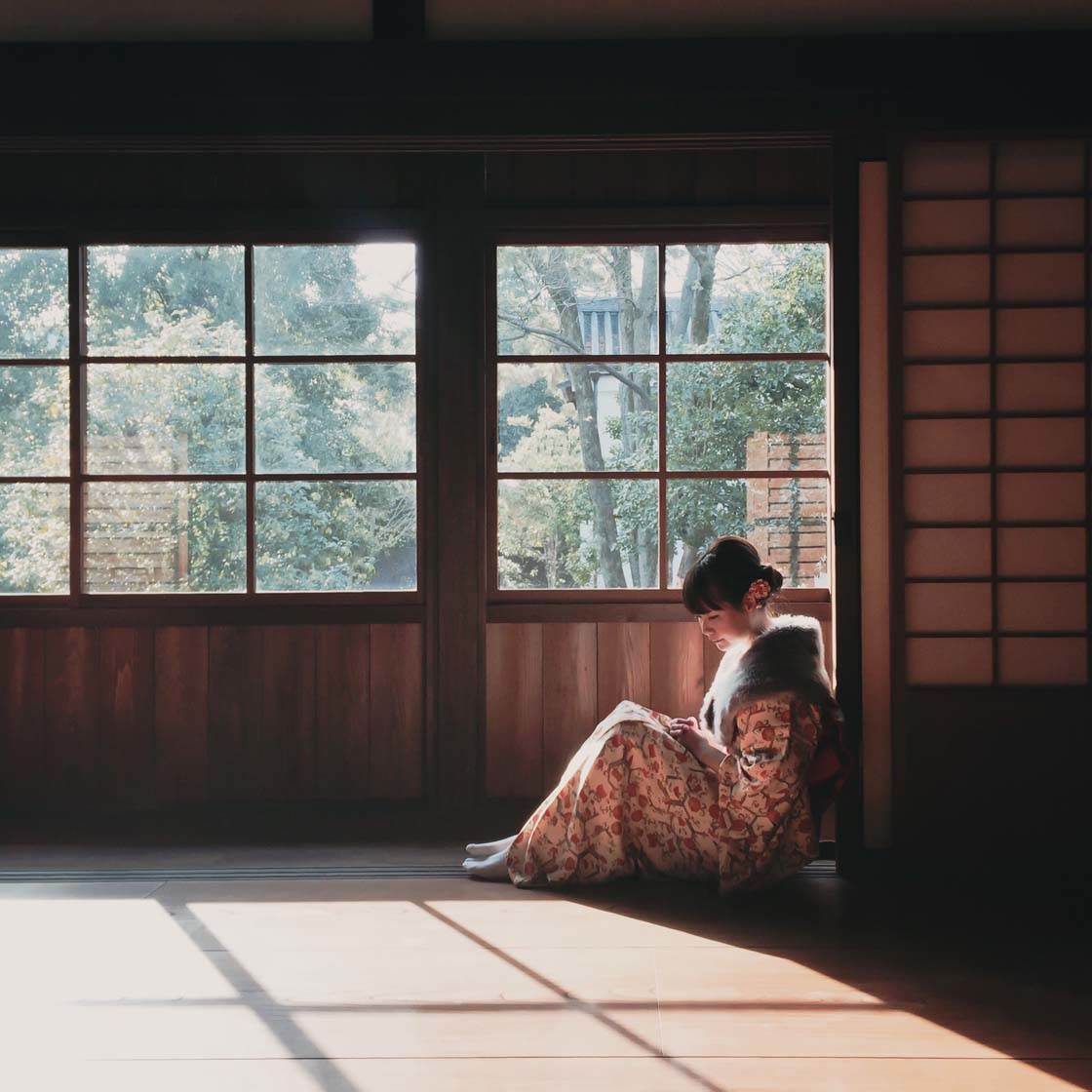 Let's talk about photo apps. Are there any apps that you use for taking photos besides the native camera app?
I usually only use the native camera app. In low light conditions I sometimes use Cortex Cam. And for long exposure light trail and water flow shots I use Slow Shutter Cam.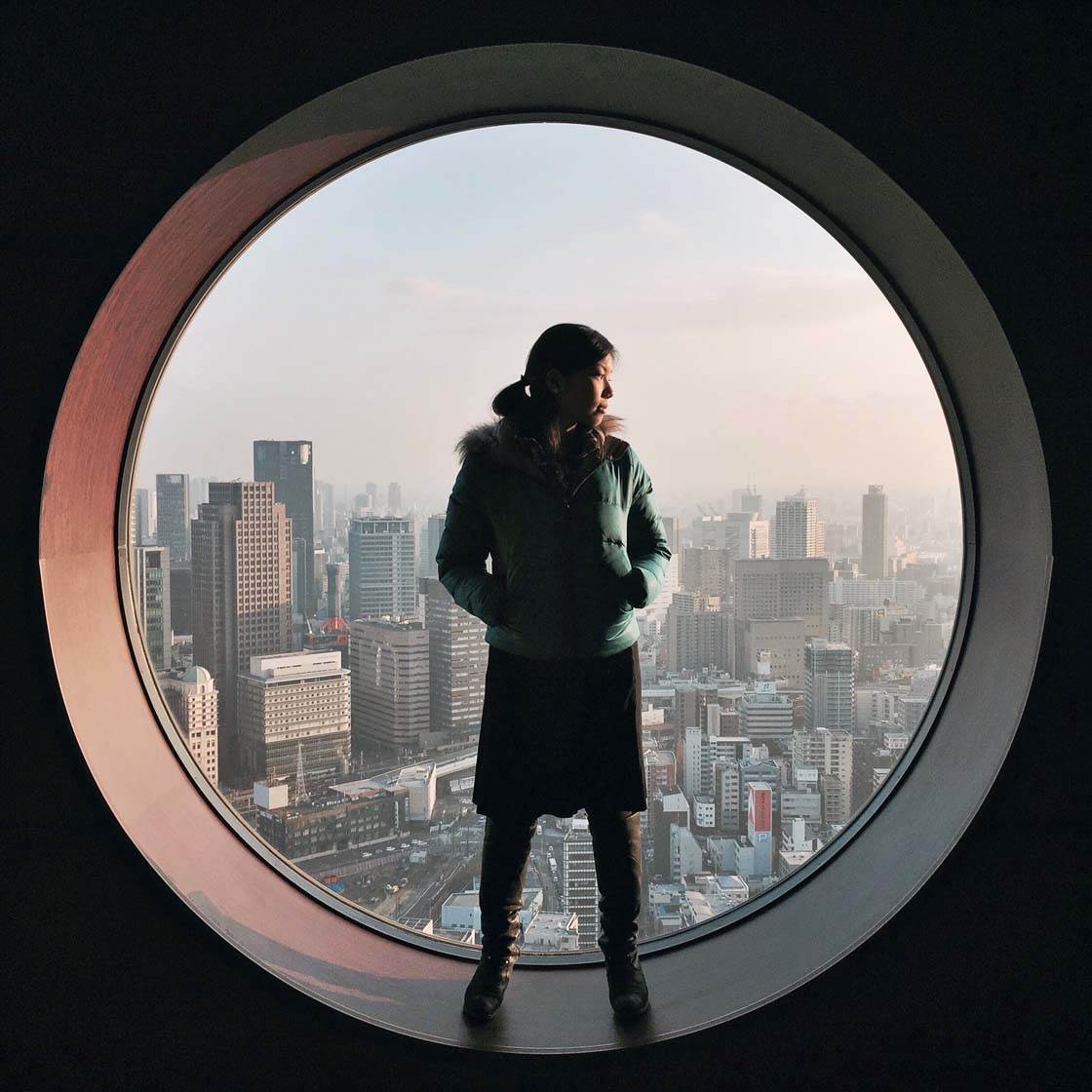 What are your favorite apps for post-processing?
First, I'll adjust the brightness, tones, etc. in Snapseed. The brush tool in the Snapseed photo editor is wonderful.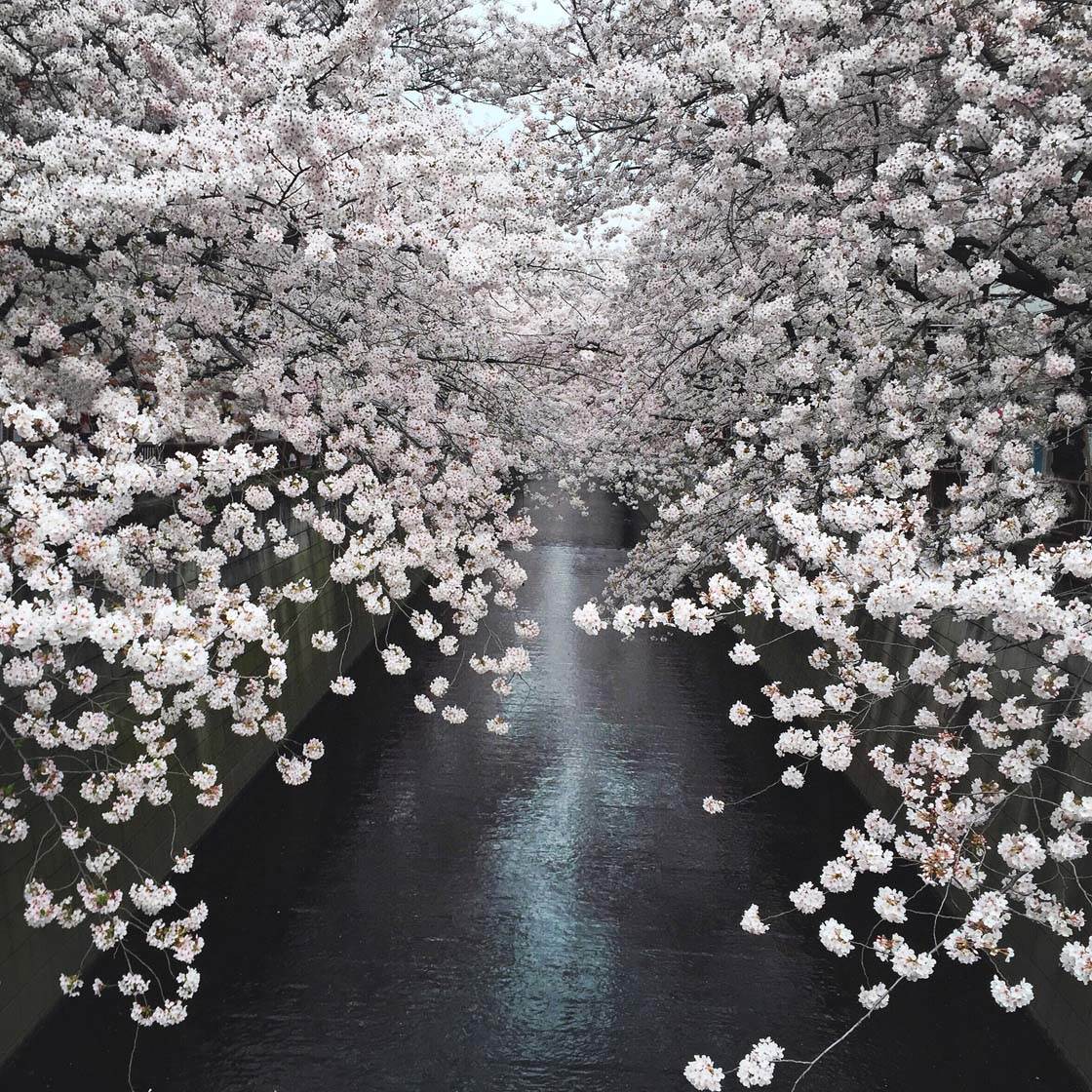 Next I'll often apply a filter in the VSCO Cam app, but I also like the simplicity of Picfx. I sometimes use SKRWT for correcting the perspective in architecture shots.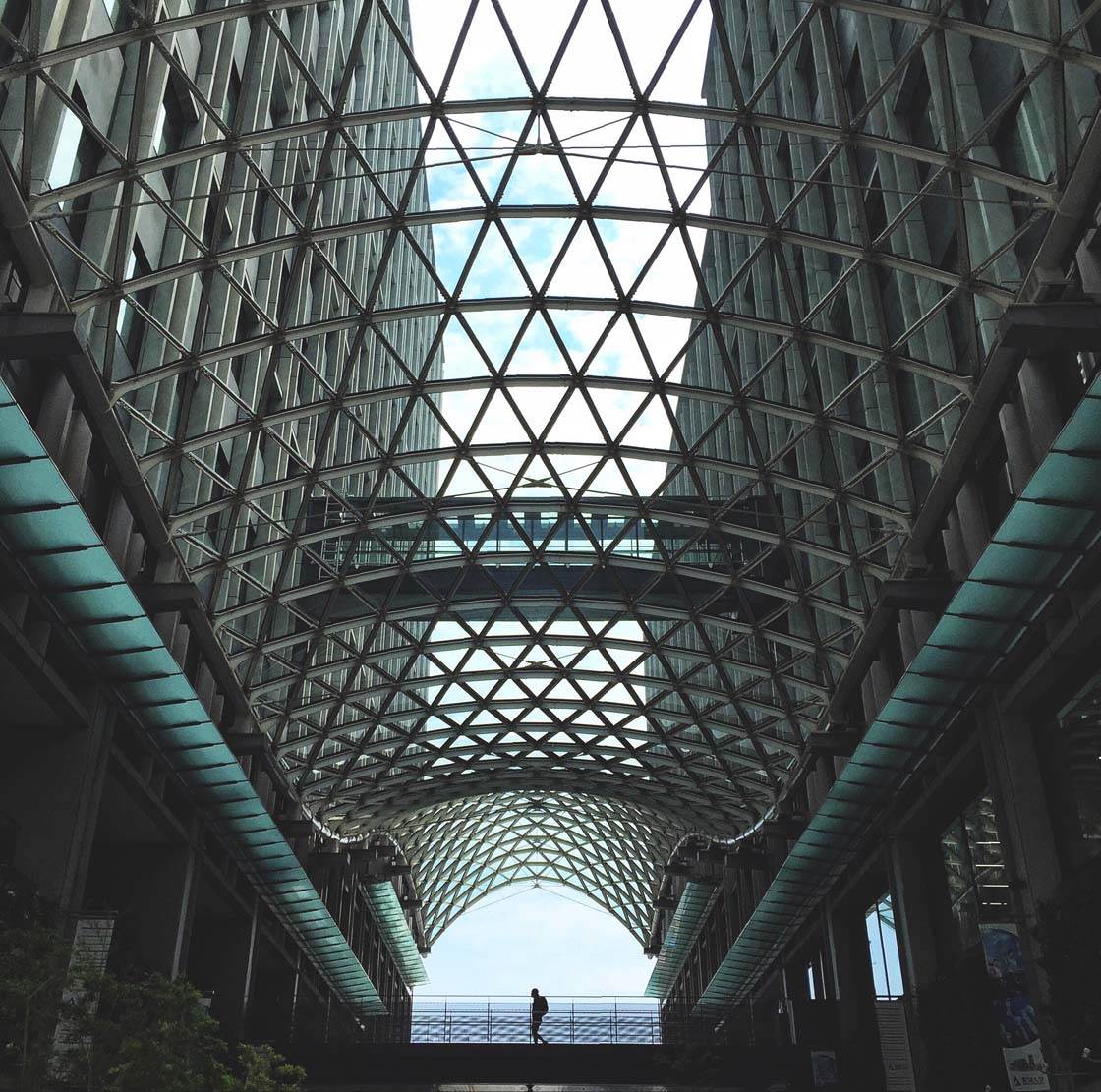 Do you use any iPhone photography accessories?
I use a variety of add-on lenses (wide angle, telephoto, fish-eye, macro) from Moment Lenses and Tokyo Grapher.
For my self-portrait shots, I use use a remote control Bluetooth shutter release.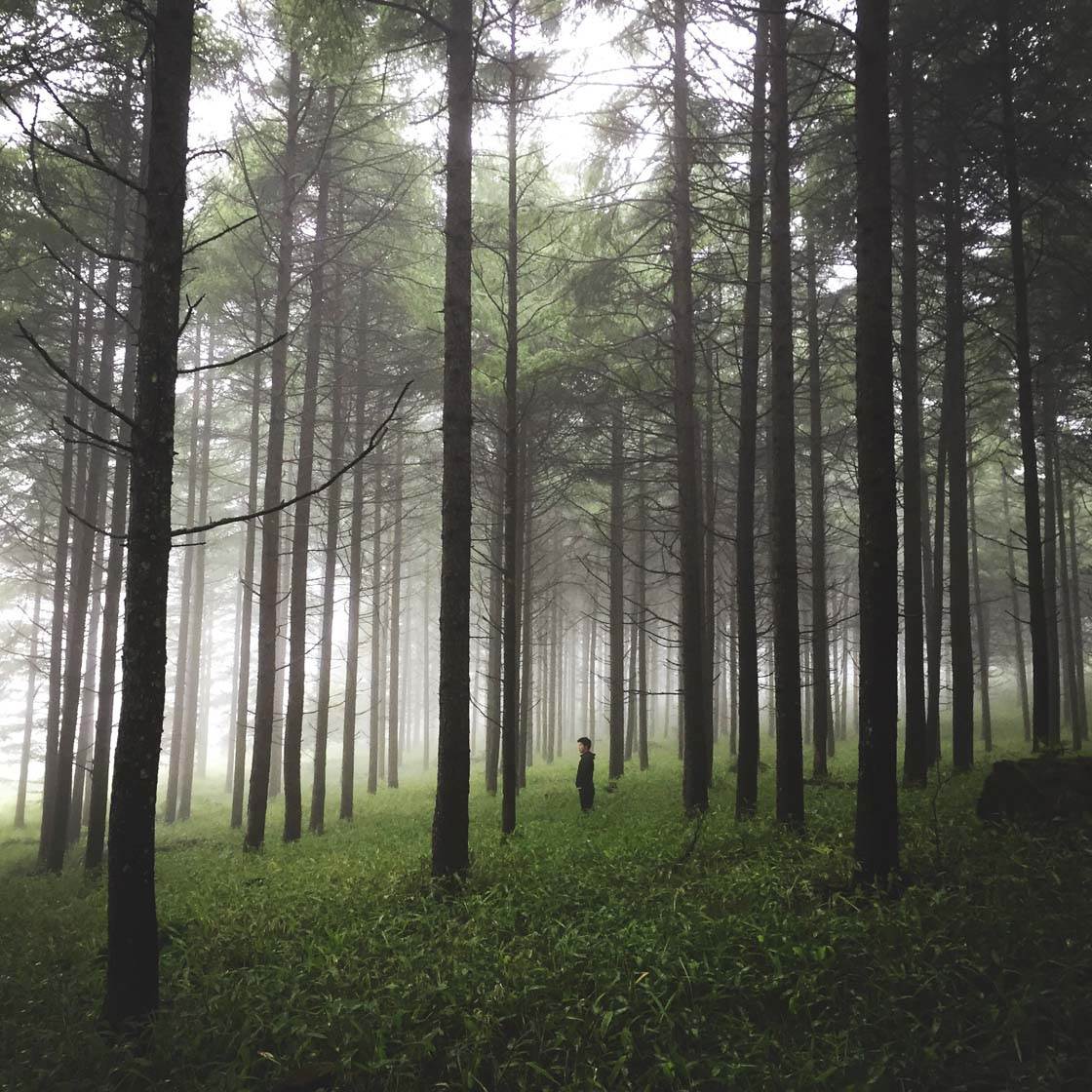 Can you briefly explain the story and editing behind your three favorite iPhone photos?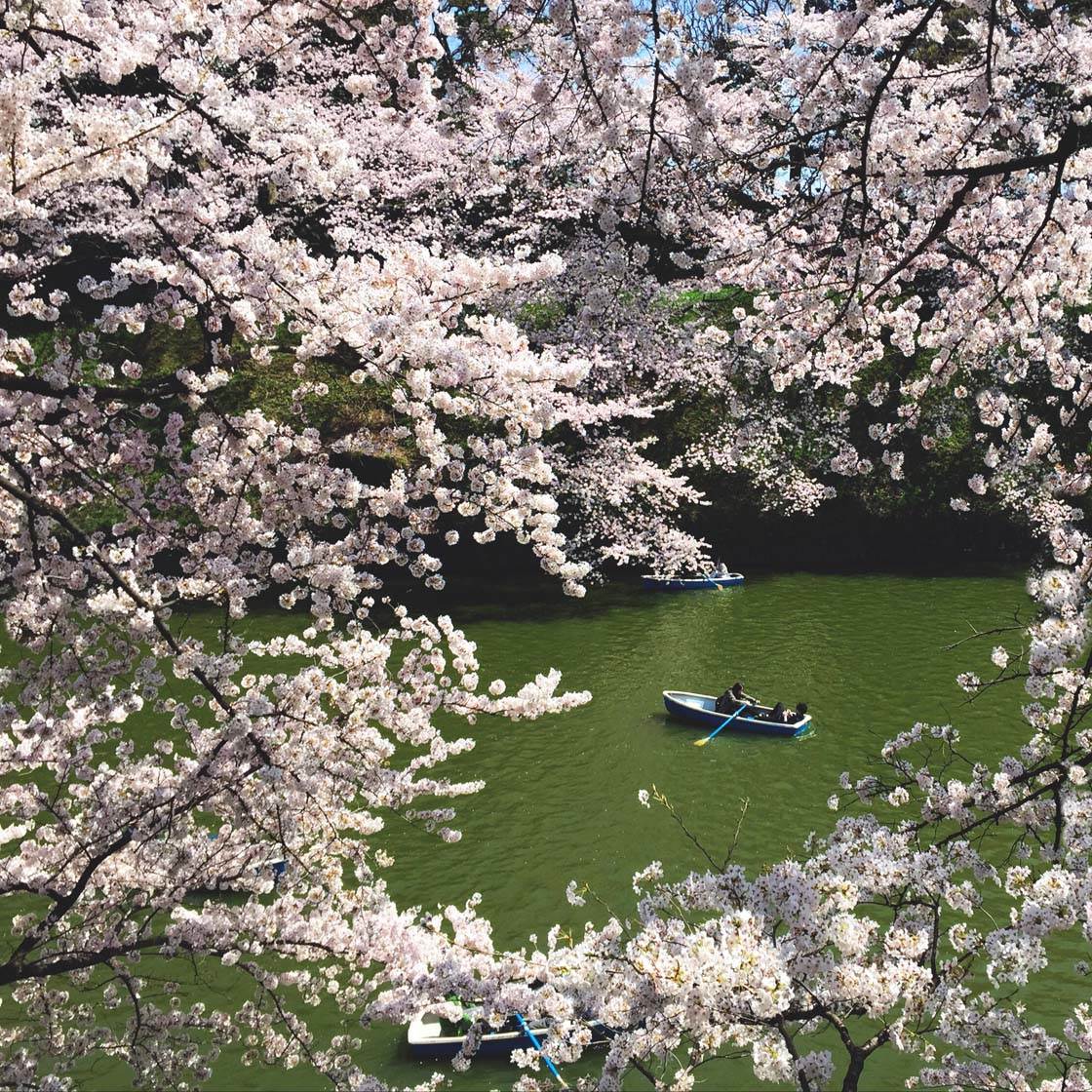 Do you know the beauty of the Japanese cherry blossom? I took this photo in April when the cherry trees were in full bloom.
I found a floral tunnel, and waited for a boat to appear before pressing the shutter button. I didn't do any editing on this image.
This photo was use by Apple in their "Shot on iPhone 6" world campaign in 2015.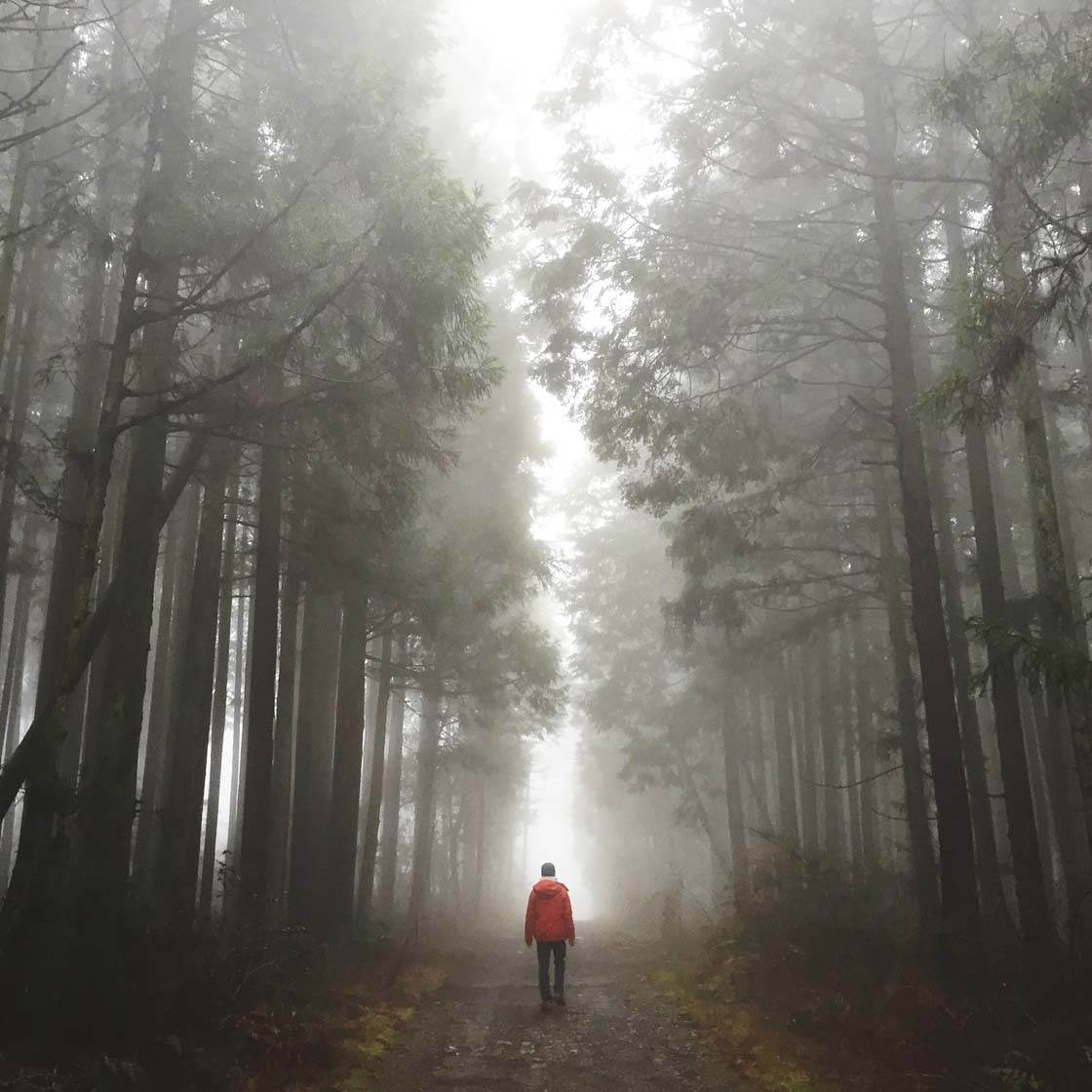 Exploring gives us the opportunity to find marvelous views. I'd passed this forestry road by car, but I was interested to explore it further so I returned as soon as I could.
My friend walked into the mysterious fog, and I took this photo from behind him. I used Snapseed to adjust the brightness, contrast and color intensity.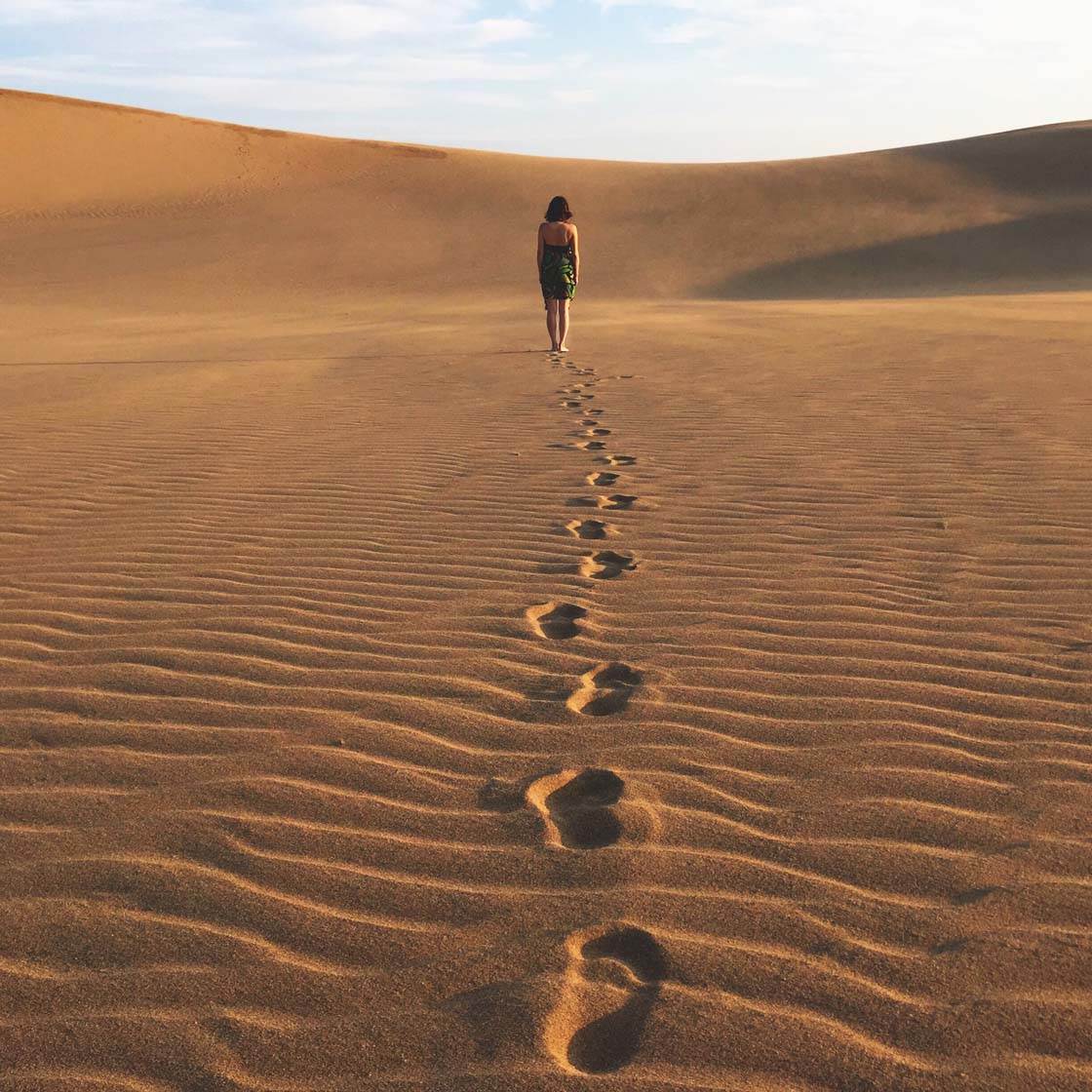 This is the only desert in Japan. It's difficult to shoot the ripple marks because there are a lot of tourists there.
When it's windless, a ripple mark doesn't show. And when it isn't early morning, there are many footprints created by the people who've walked across the sand.
So I got there early in the morning on the day that a typhoon passed. This allowed us to capture the beautiful ripples and make the first footprints in the sand.
In post-processing, I started off by adjusting brightness, contrast and color intensity in Snapseed. Then I used Picfx to apply a filter (PFX15).
Do you shoot with any other cameras, and if so, when do you prefer to use the iPhone?
I own a DSLR and some cameras. In certain situations the iPhone doesn't create the effect I want, so I'll use one of my other cameras.
For example, when I want bokeh, when I need a higher resolution, or when the use of a telephoto lens is required, I'll use my other cameras. But I only post iPhone photos on Instagram.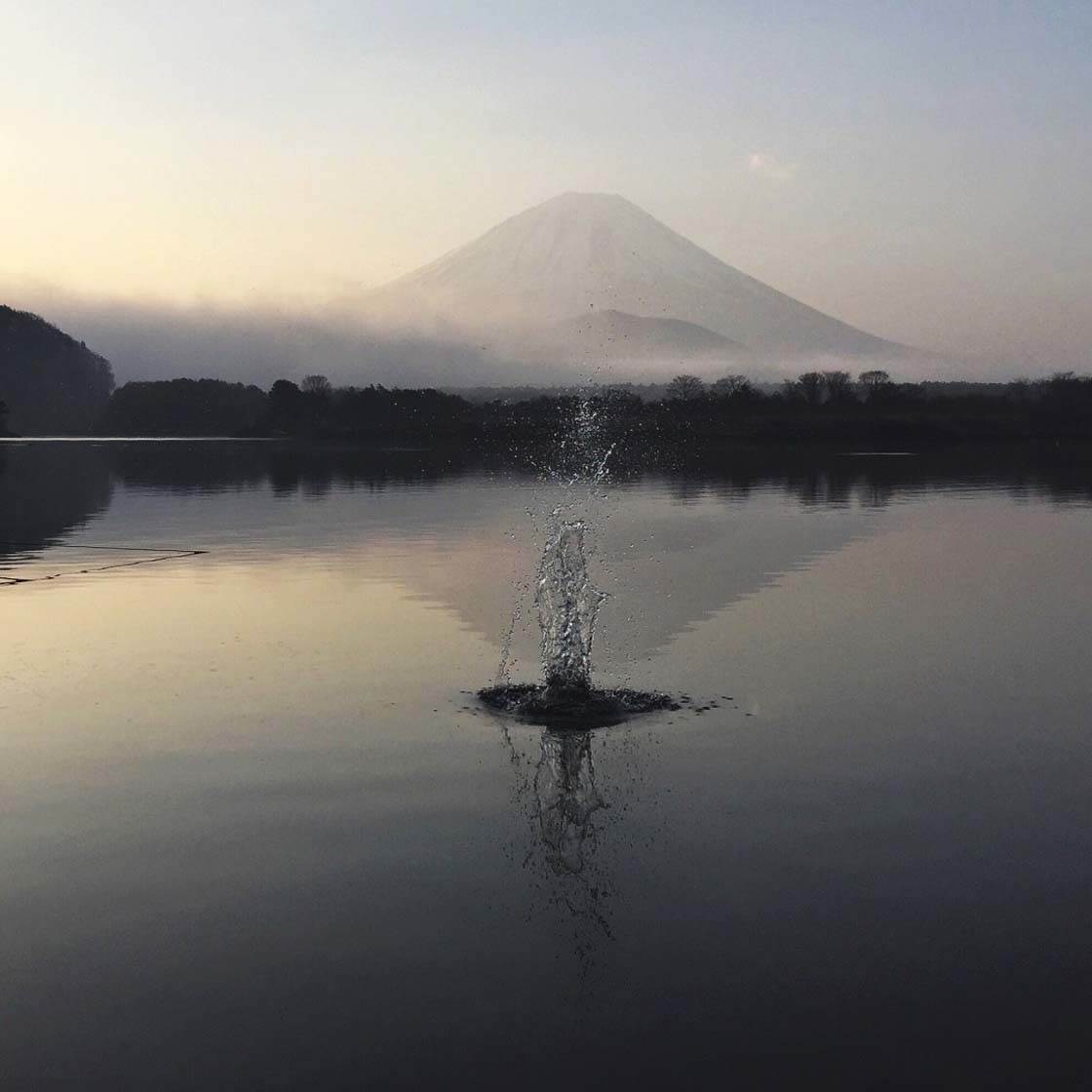 You have a huge following on Instagram. How important is this online community to you, and what effect has it had on your photography?
Instagram has had a big influence on my lifestyle as well as my photography. I can make friends with people all over the world through Instagram.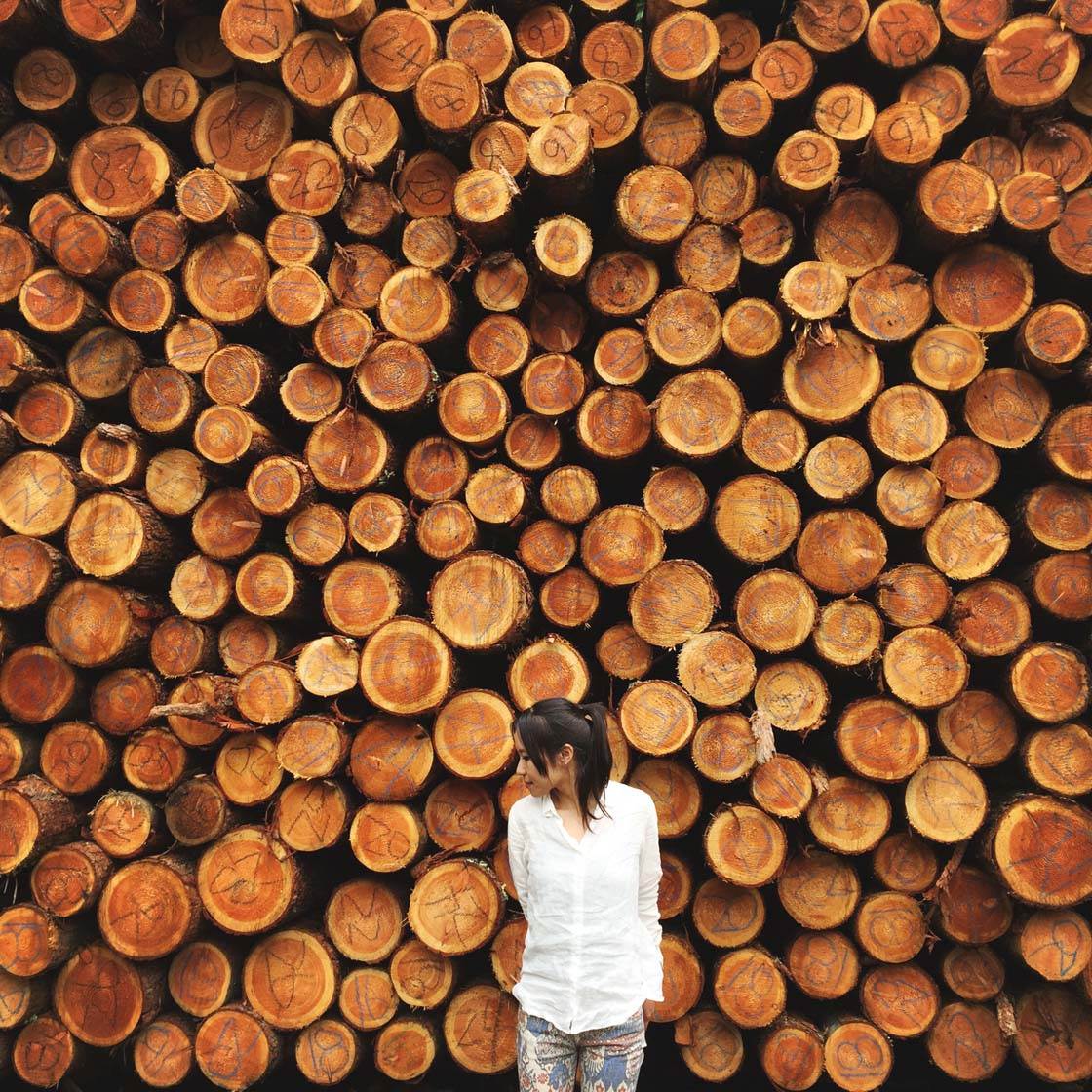 When they've come to Japan, we've enjoyed attending Instameets together. I meet my Japanese friends every week so that we can communicate and shoot together.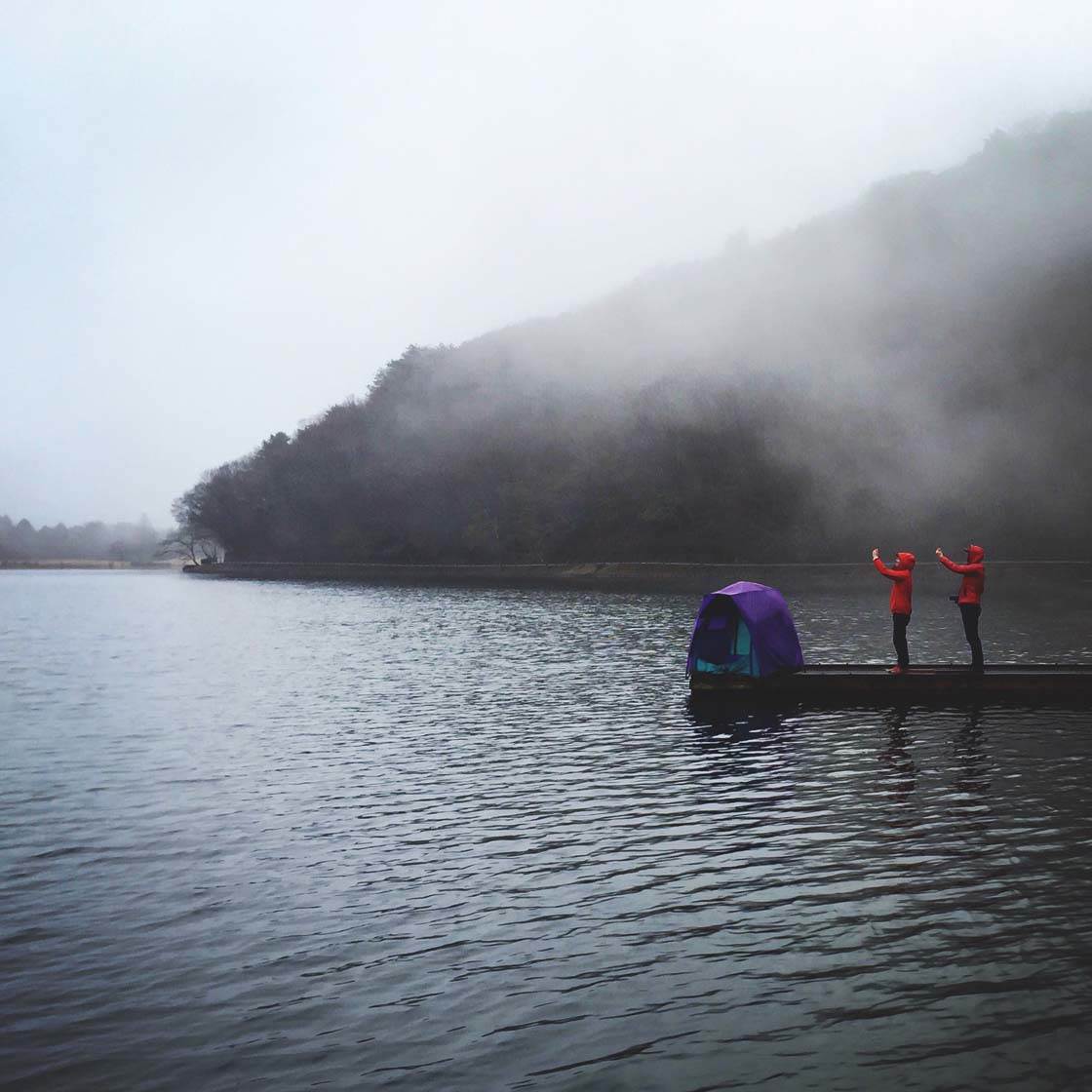 Instagram has already changed from an online community into a real-life community for me. The knowledge and stimulus I get from this photographic community helps to improve my creativity.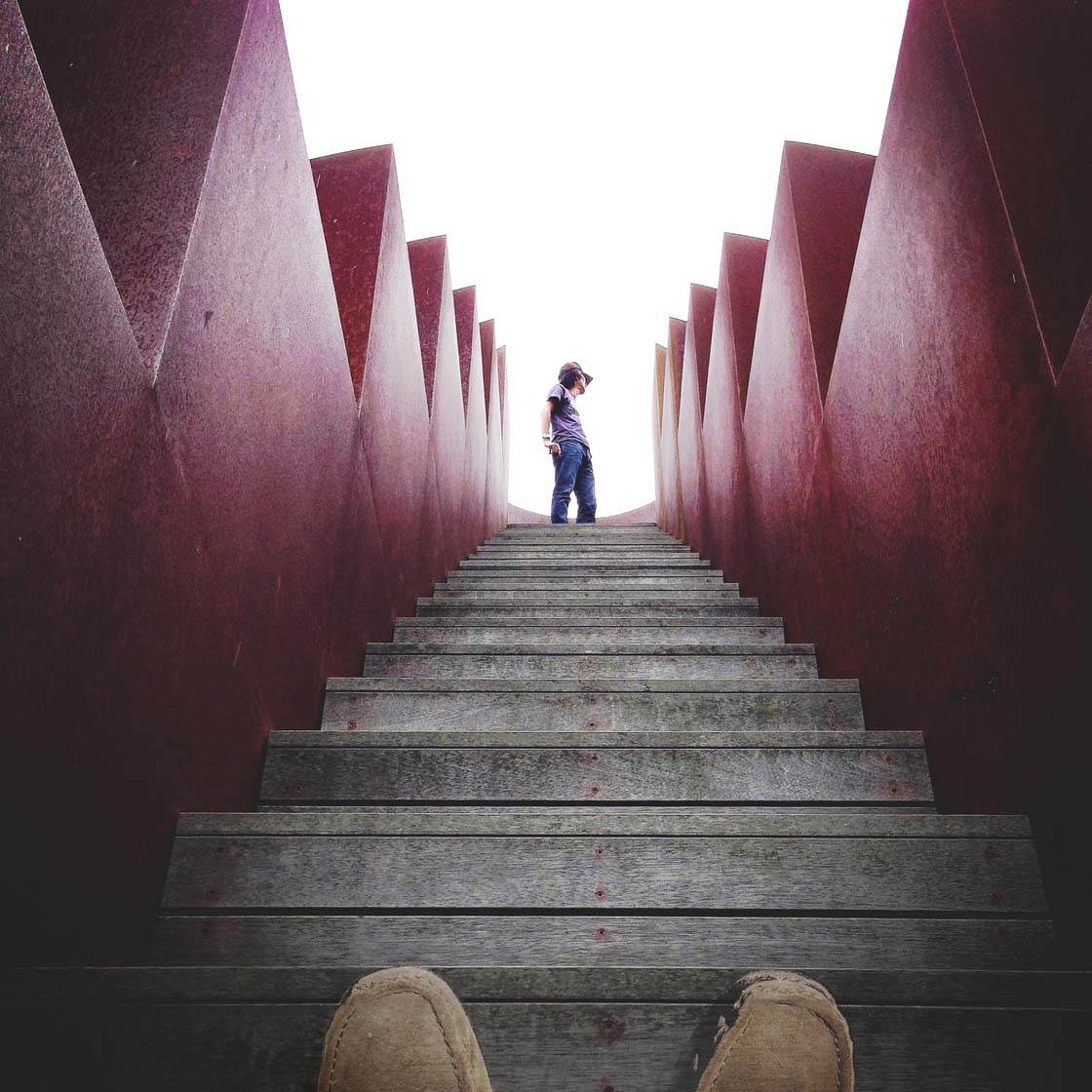 What tips do you have for beginner iPhone photographers who want to start taking more creative photos with the iPhone?
I'd recommend that you go on a photo walk with a person more skillful than yourself. If you observe their shooting style carefully, you'll learn a lot of new and creative techniques.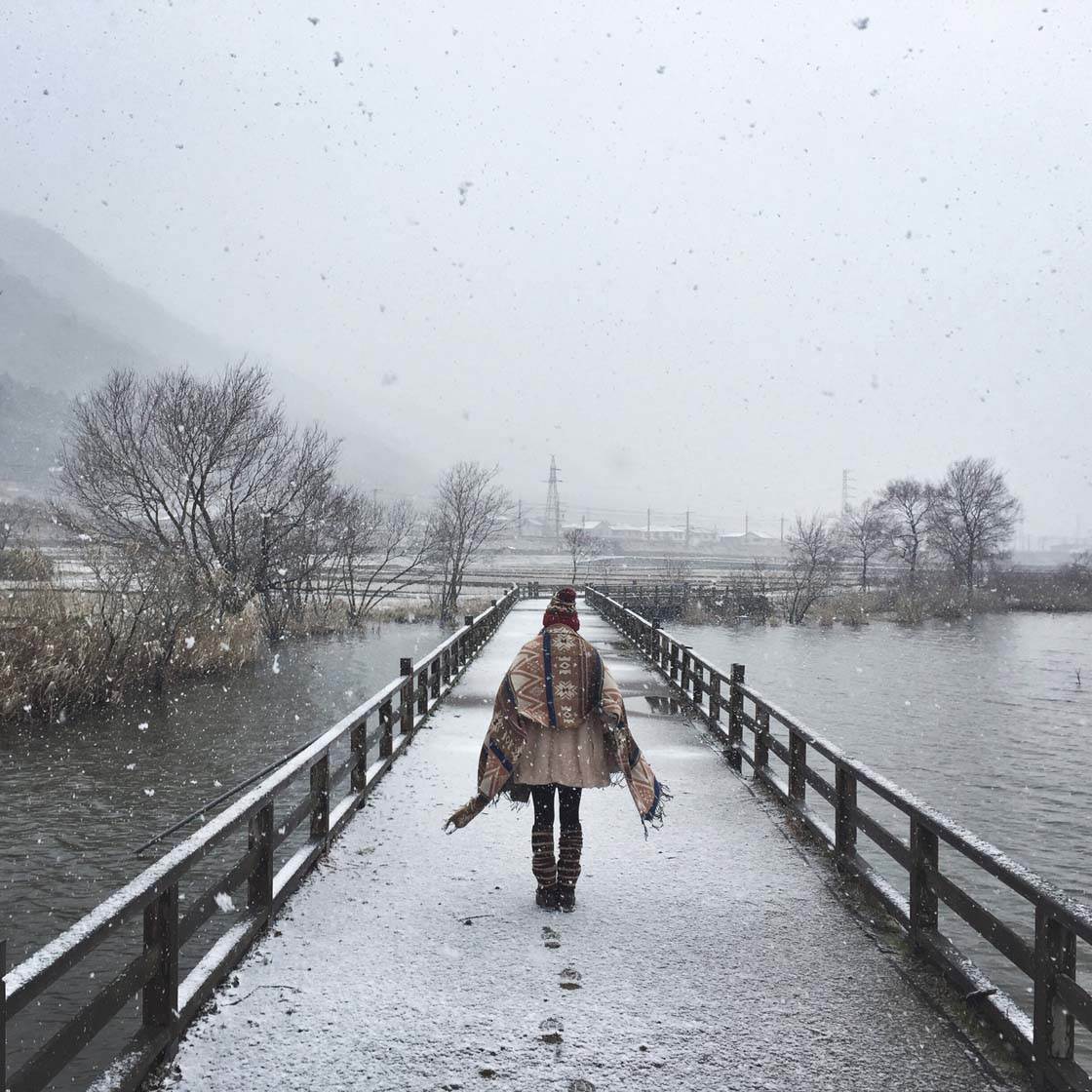 Which iPhone photographers do you admire the most?
My favorite iPhone photographers are @cocu_liu, @joez19, @dimikangaroo, @niphisi, @nei.cruz, @nazaret, @elinlia, @macroe, @littlemycph, @koshi_another_side, @chilo and @ima_ju.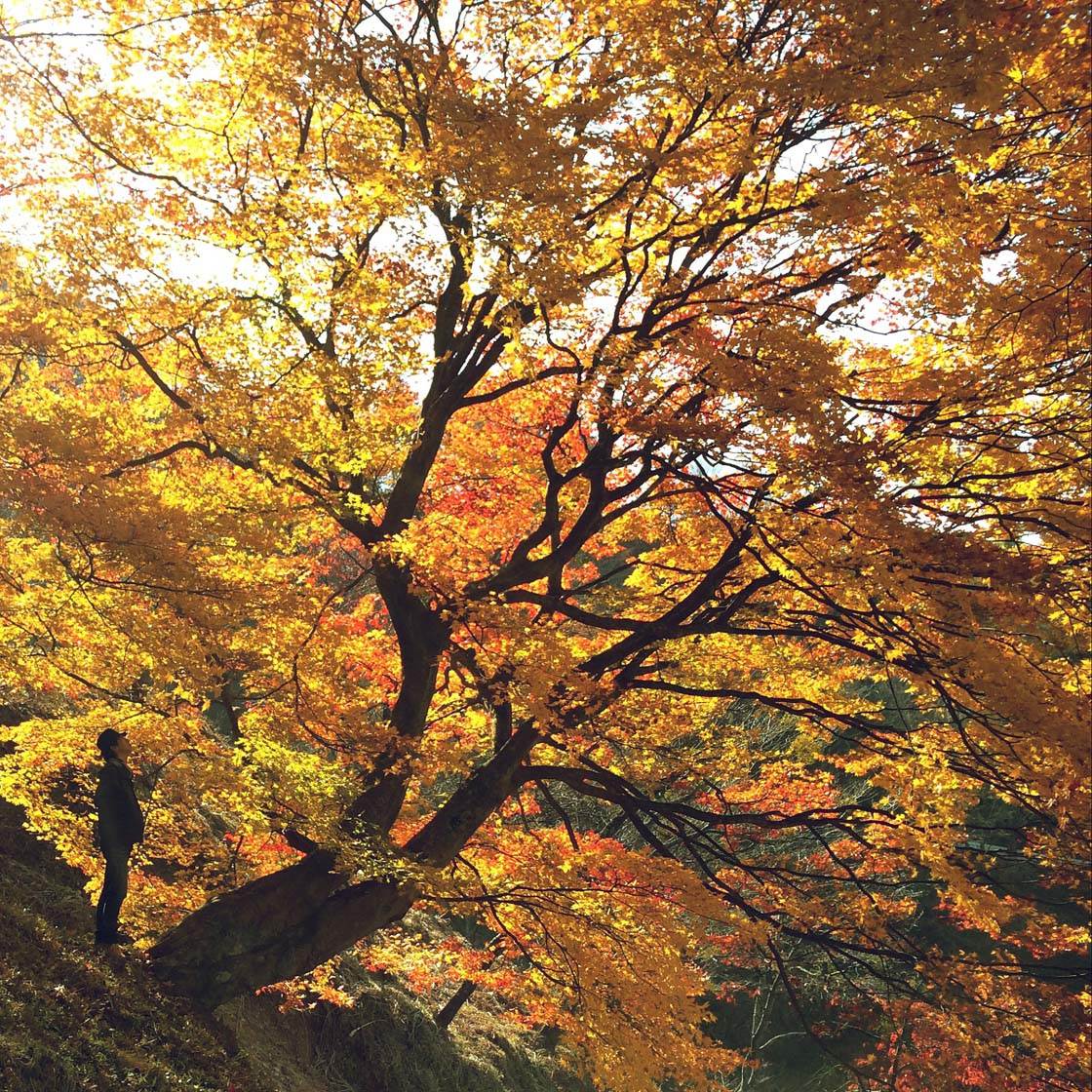 Where can we see your iPhone photography?
You can see my photos on Instagram @koichi1717 and also on Tumblr.