I'm really pleased to share this interview with Karen Vikke, a social worker from Denmark who does wonderful urban photography with her iPhone. She loves to explore the city, finding interesting architecture and people to photograph. In this interview you'll learn more about Karen, and how she takes such great iPhone photos in the urban landscape.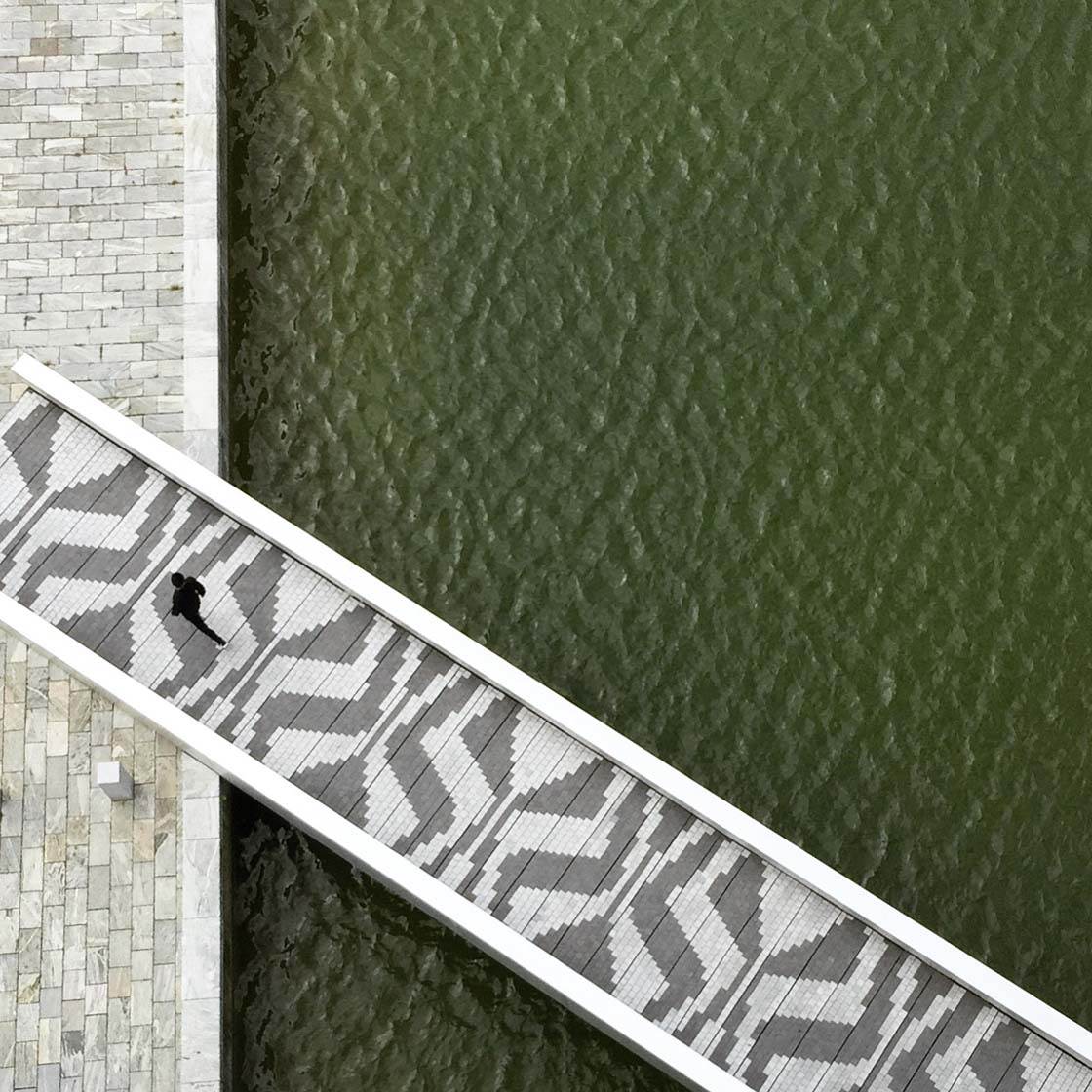 Tell us a little bit about yourself.
I live in Copenhagen, Denmark and I adore this city. I grew up as a child in the countryside but have lived in Copenhagen my whole adult life.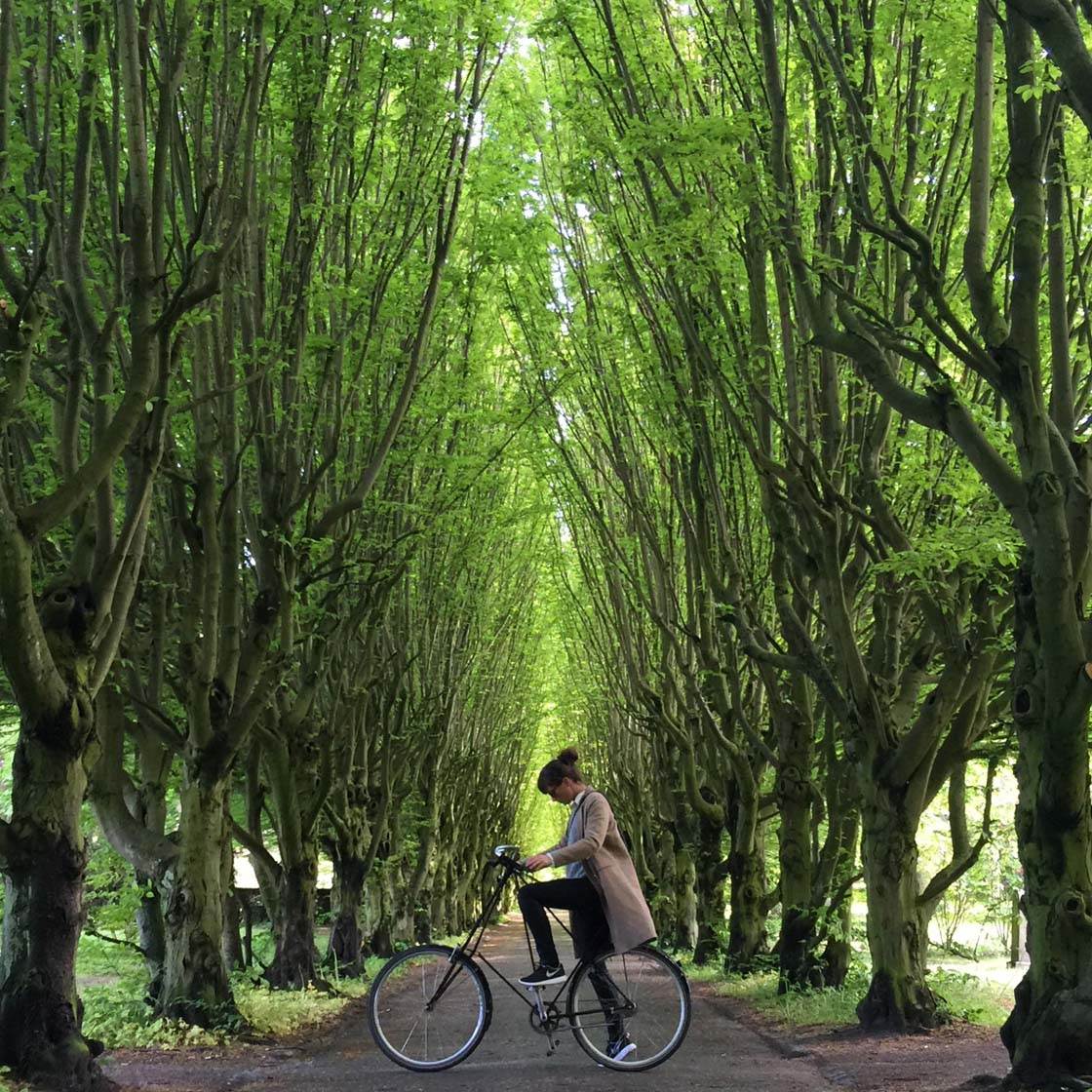 I currently work as a social worker with kids with different handicaps. I've never studied photography but have always been interested in different kinds of art.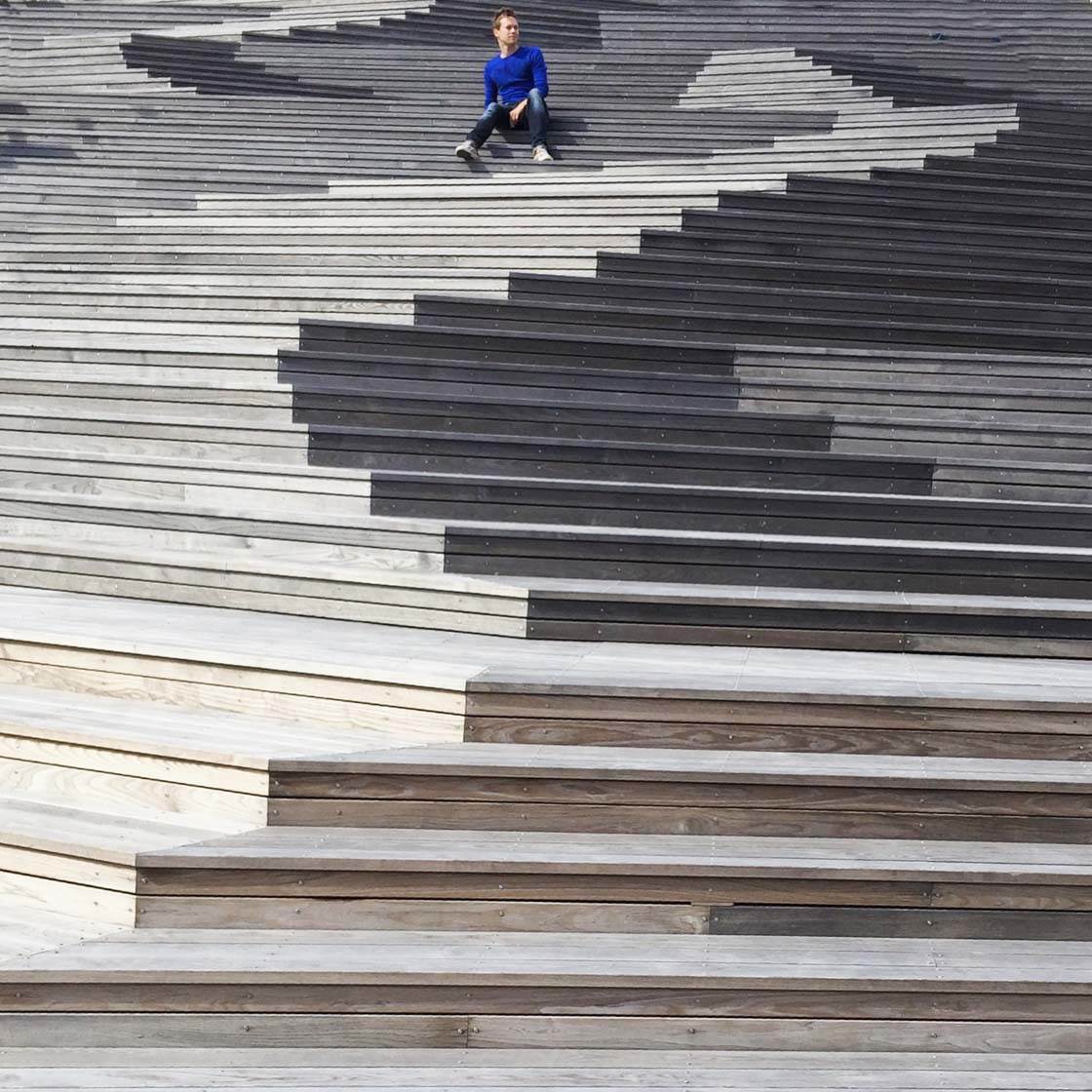 In my spare time I love going to the cinema, vintage shopping, and exploring nature. I also just enjoy walking around in the city, finding new places and looking at people in the streets.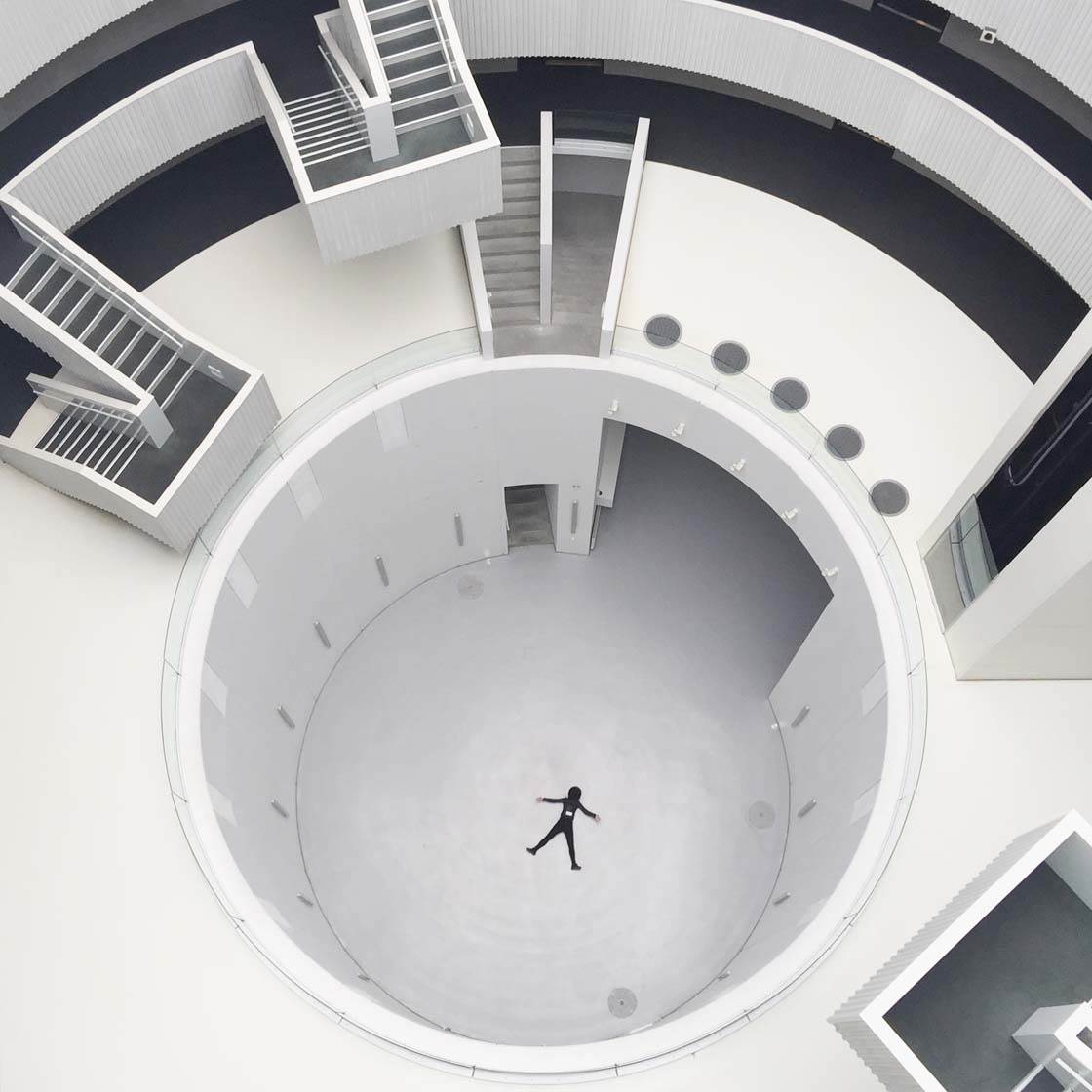 How did your iPhone photography journey begin?
I've always been a creative person, and with my creative side I've tried to explore different things. Photography has always fascinated me, but it wasn't until January 2014 that I started taking pictures myself.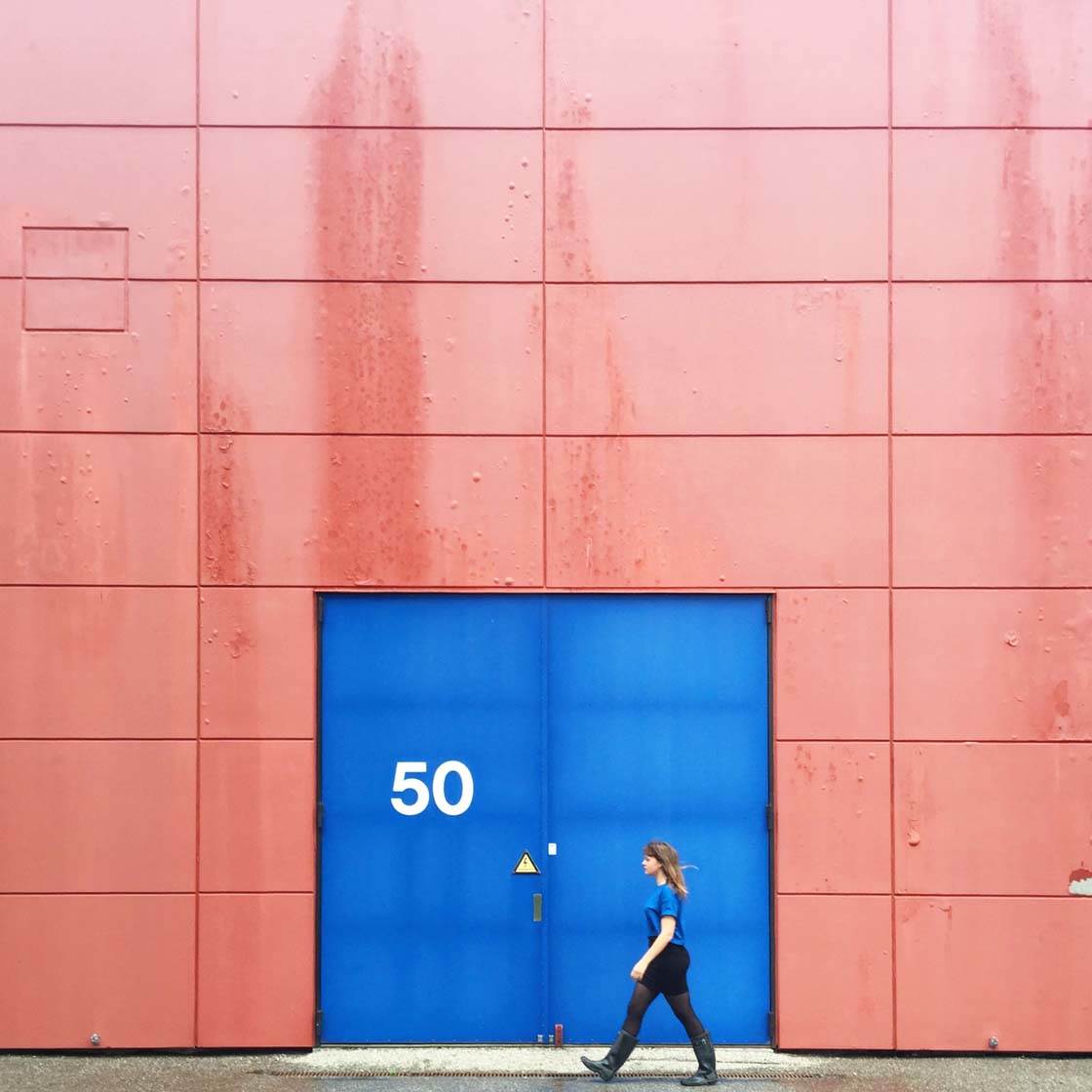 I wanted to learn about photography and gave myself the challenge of taking one photo every day. In the beginning I found it very difficult, but slowly my eyes began to find and see more and more objects in the urban landscape. And in a very short time I was hooked.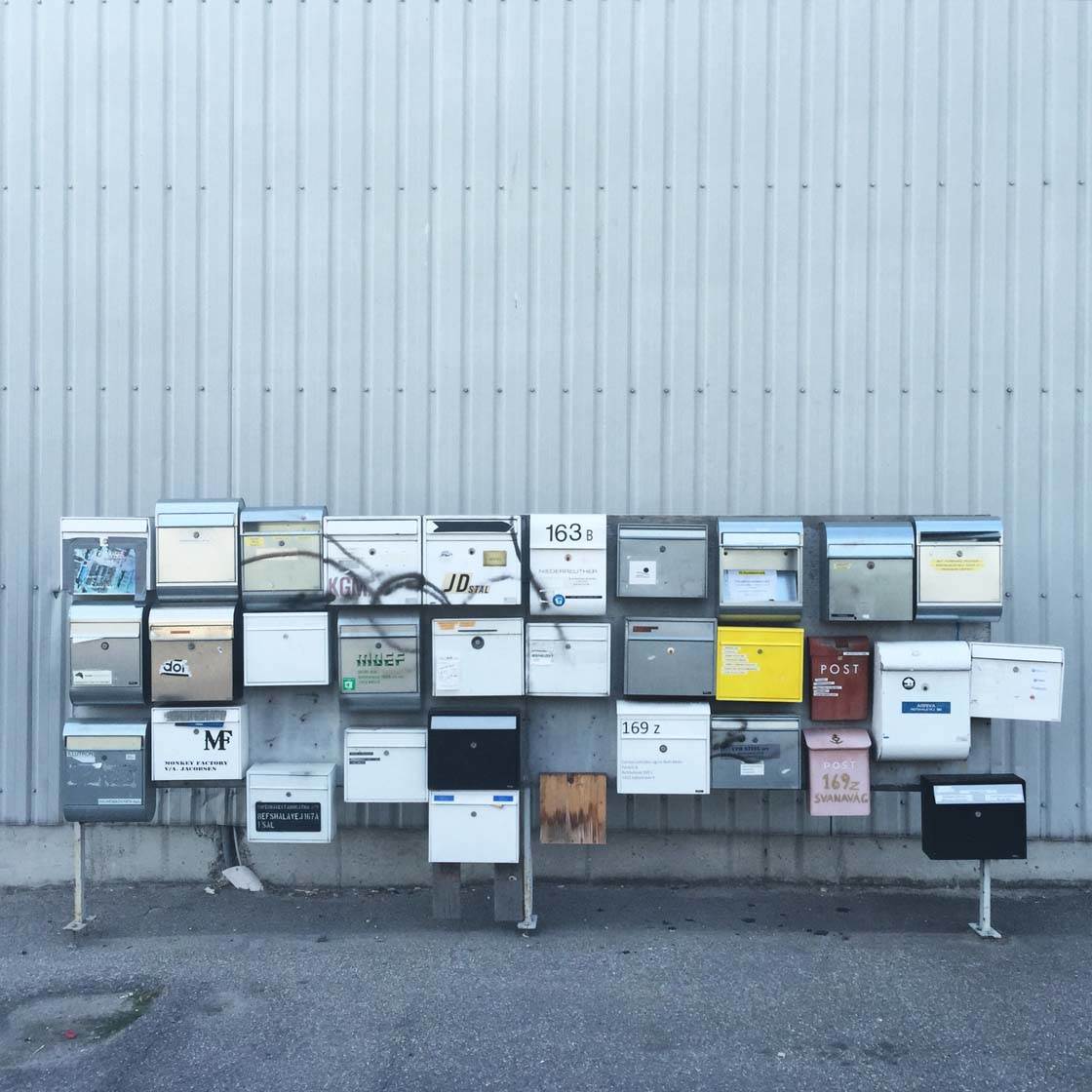 What inspires you to take photos with the iPhone?
A lot of my photos are the unplanned type of shot when walking or biking around. I love that I always have the iPhone with me and I can be ready to shoot in an instant.
When I first started posting on Instagram I was using the iPhone 5. I've recently upgraded to an iPhone 6 Plus and I'm really happy with the size and the camera quality.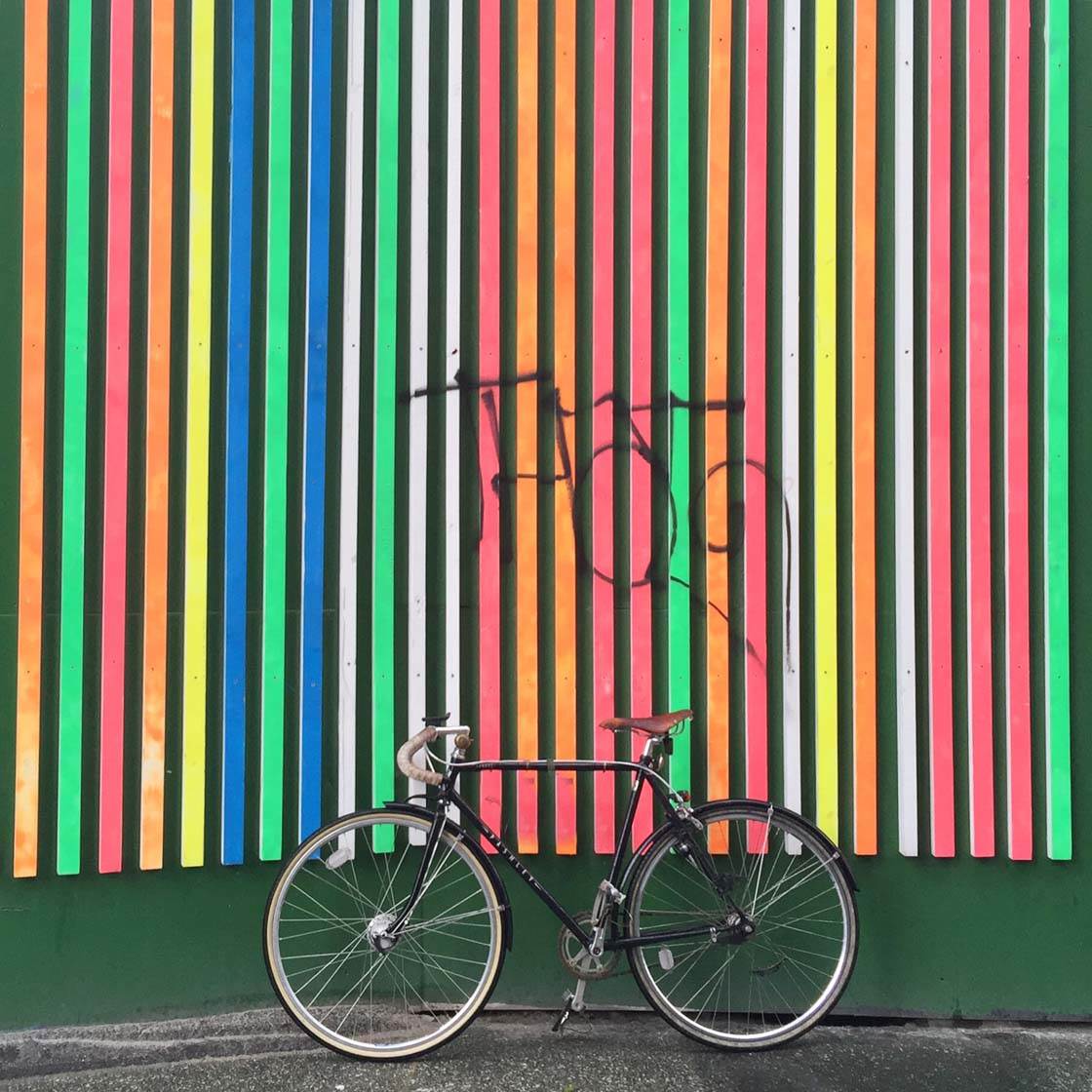 Your primarily shoot urban landscapes. What draws you to this kind of photography?
I've been into big urban cities since I was a kid. There's always something going on and something new to explore.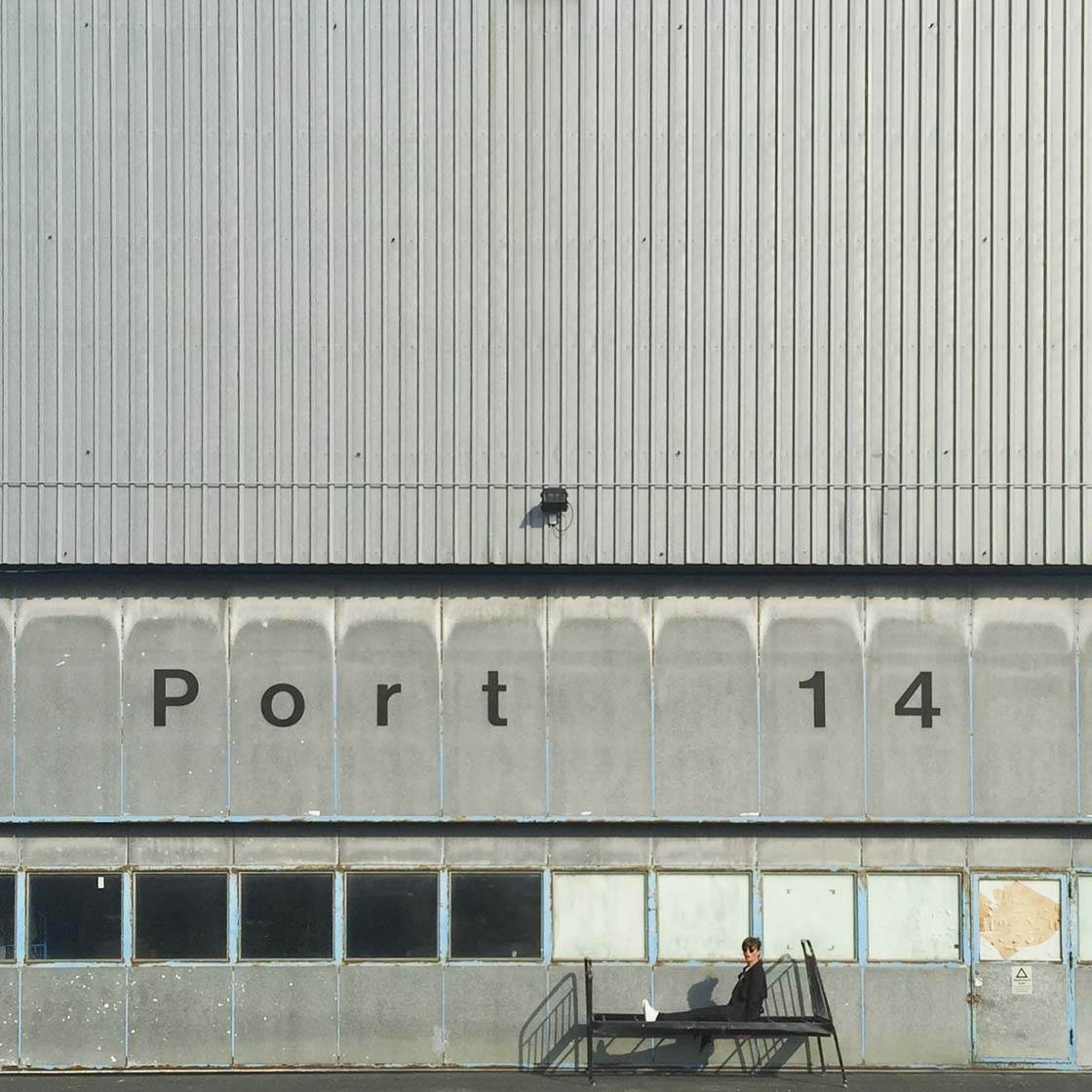 Your Instagram feed is full of great photos of architecture. Buildings are all around us, but many people struggle to take good photos of them. What tips would you give to beginner iPhone photographers who want to start taking more interesting photos of architecture?
Lines are important in many urban scenes, so be sure to hold your phone level so that the horizon is straight. I mostly like shooting in the morning or the afternoon when the light is not so harsh.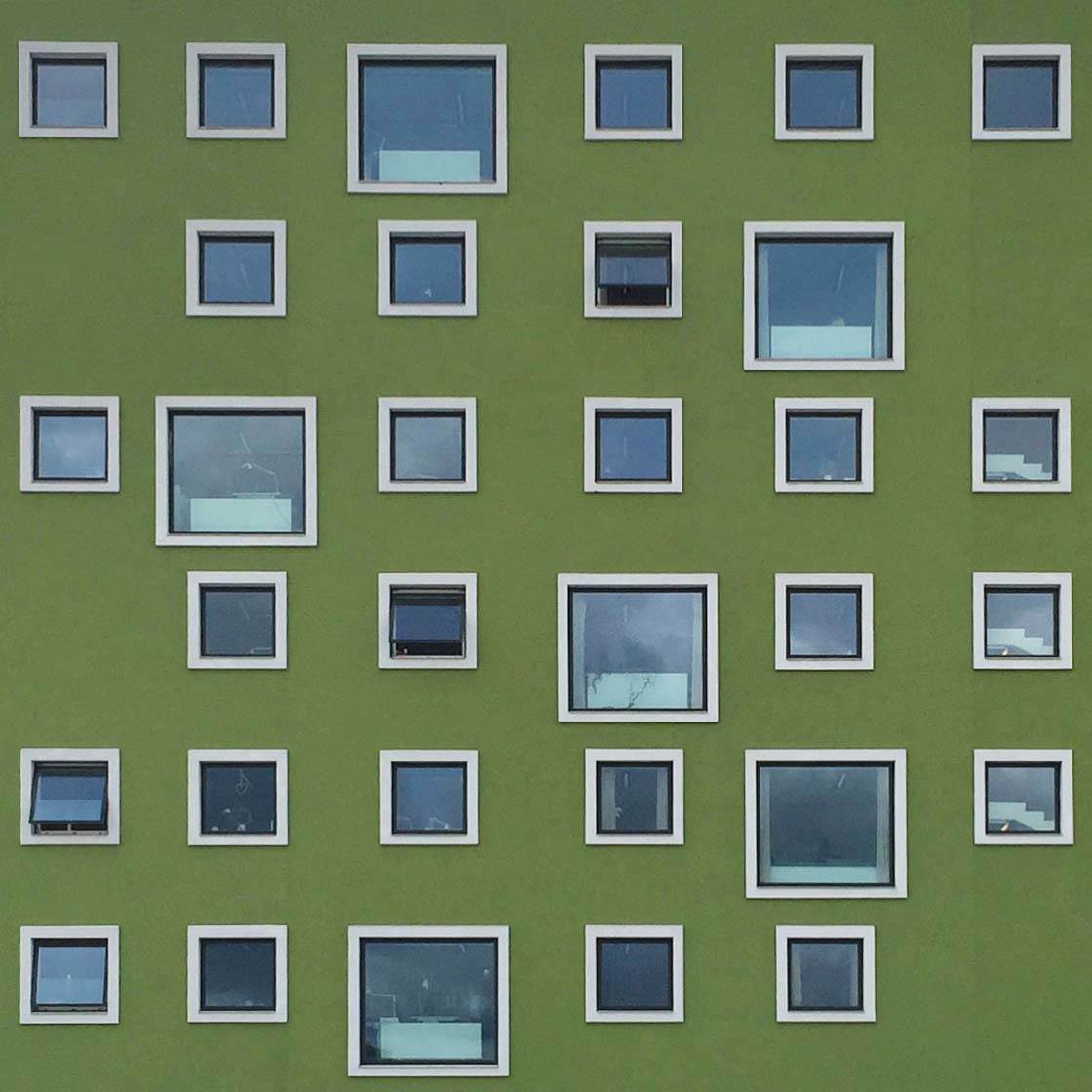 I'm a fan of straight facade shots. The photo can be so much better if there's a shadow from an open window, a person looking out or a small detail that breaks the scene.
And then just try different things, different angles, and different crops. For instance, you'll be amazed how a look-up shot can turn out to be great.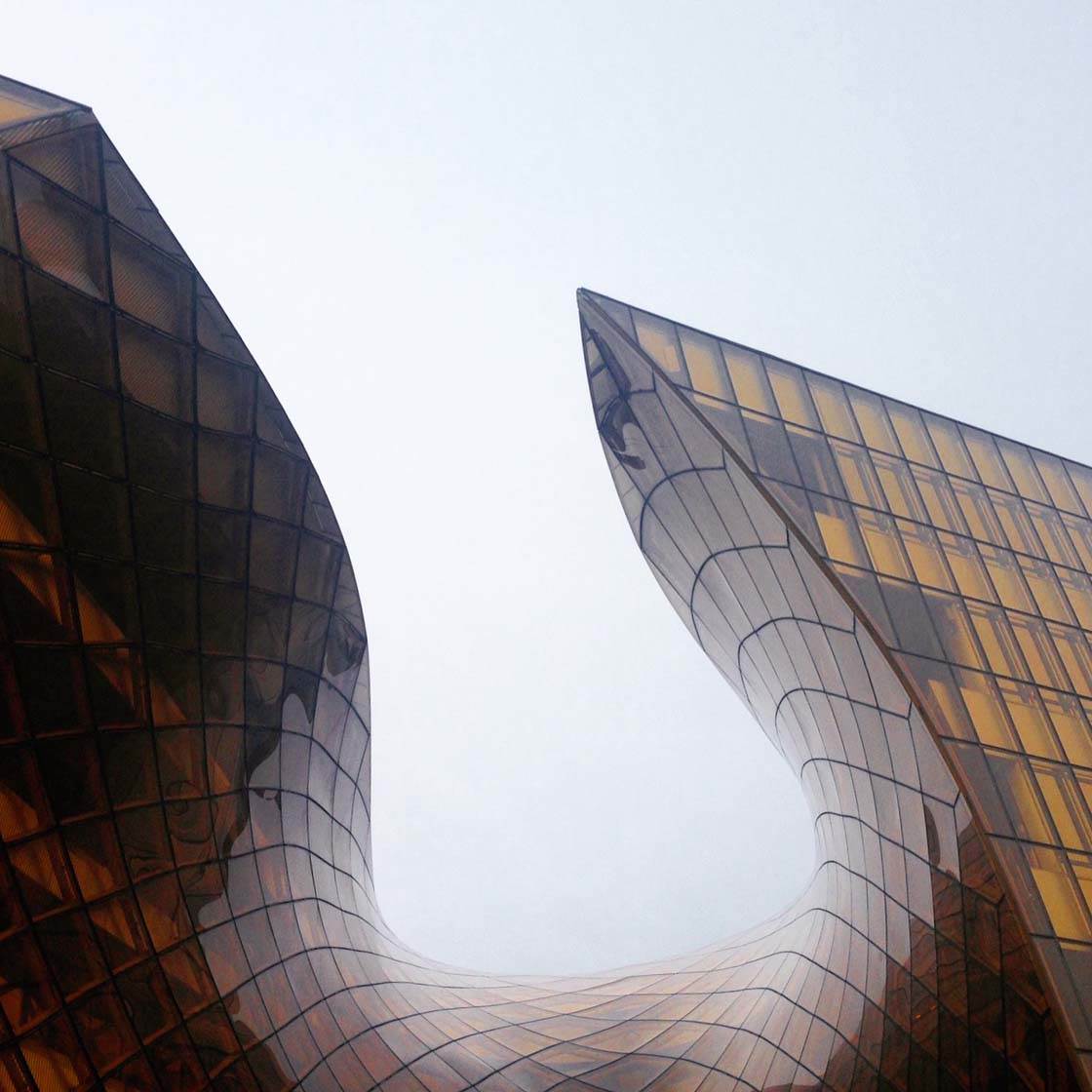 How important is it to include a human presence in your photos?
A human presence can mean everything in some shots. I especially like tiny people in front of great big buildings so that you can really get a sense of the size and format of the building. I like the effect that it has.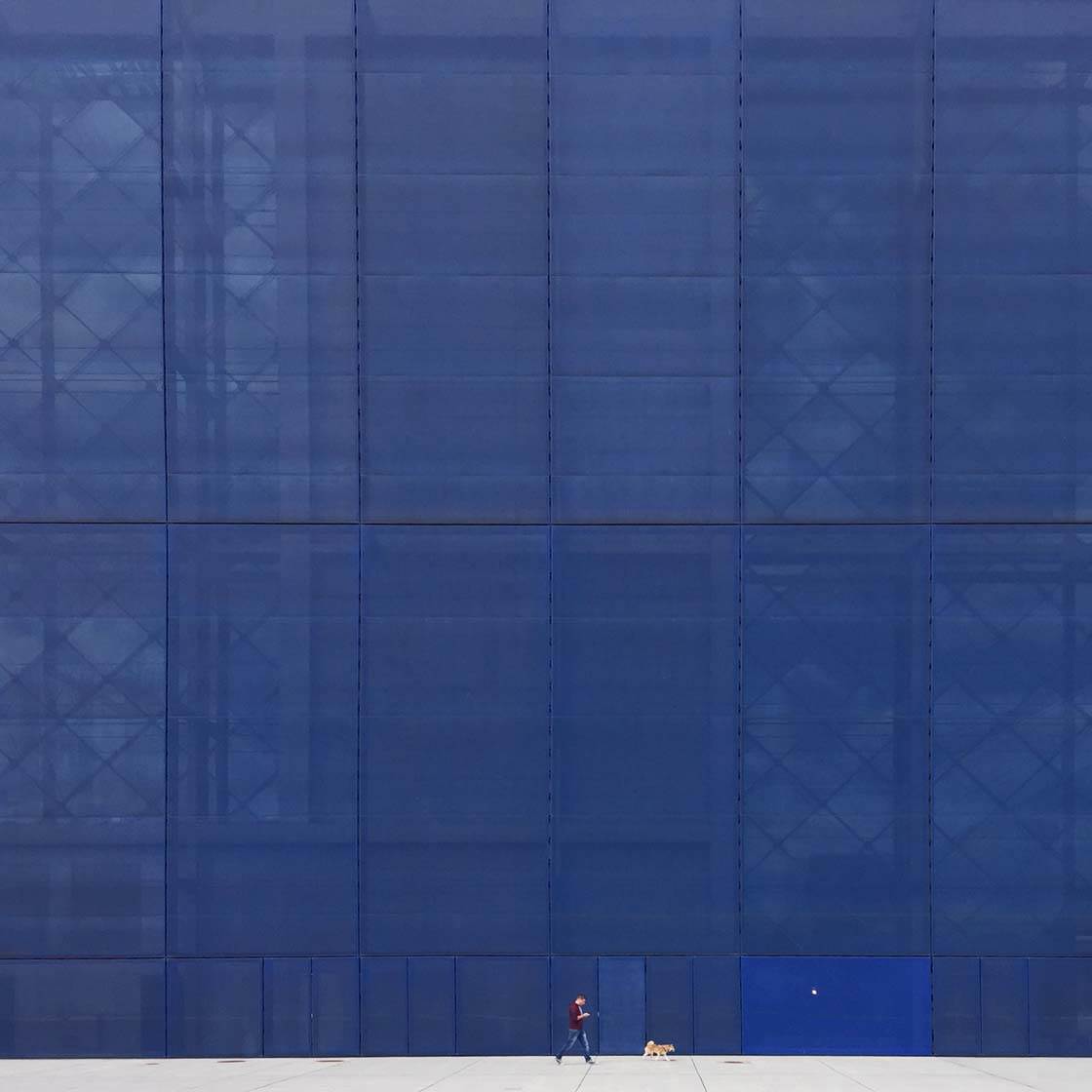 I've started to include people more in some shots. I found out how easily the picture can tell a story with the right person, and the right movement, in front of the right building.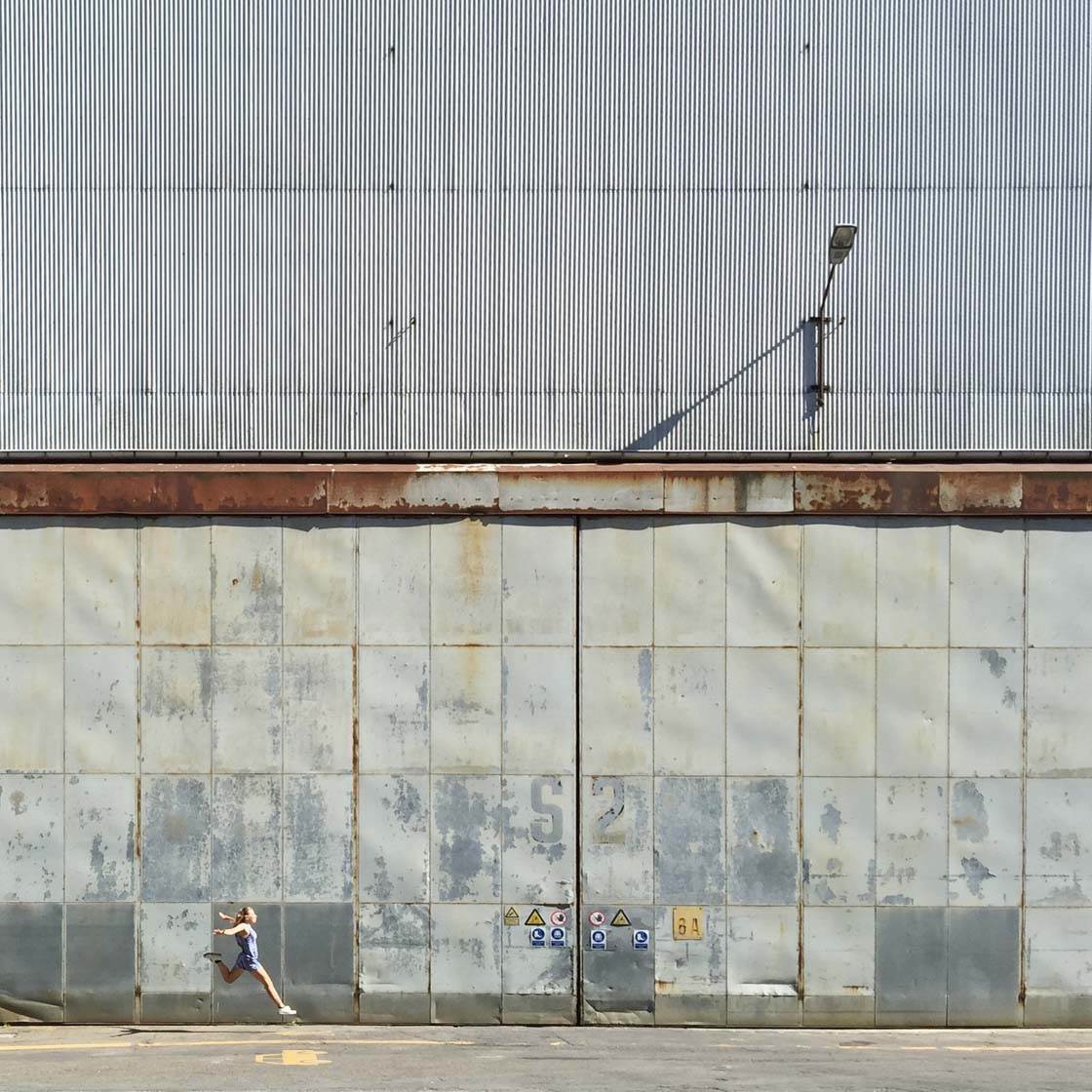 Do you like to photograph any other kinds of scene with your iPhone?
I prefer buildings and people, but I also really enjoy taking pictures at the sea. I'm very fond of minimalistic pictures and the sea/beach is perfect for that kind of shooting.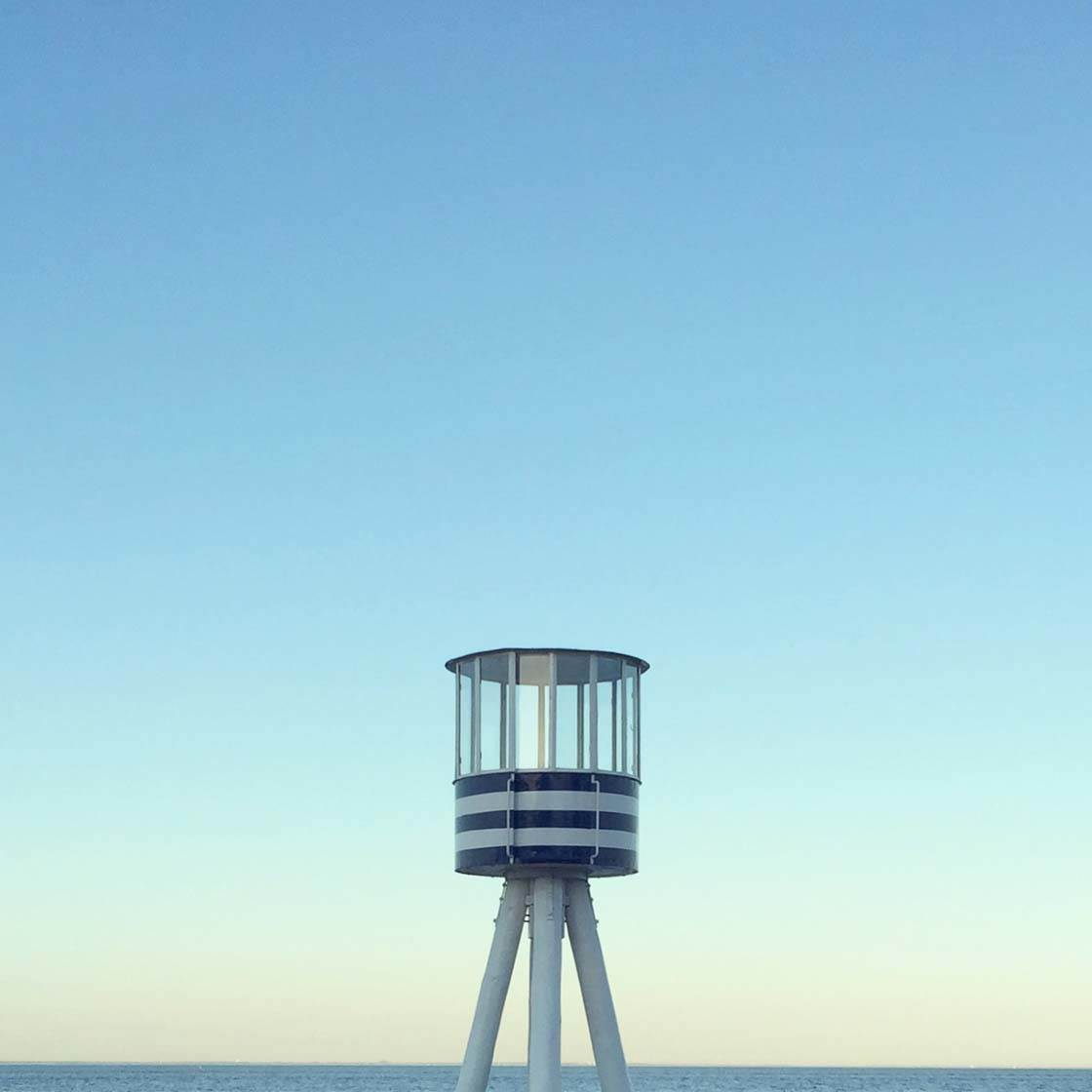 Again, a tiny person in front of a great ocean can turn out really well. I also like the reflections that can appear in the right kind of light, such as the reflection of a little beach house in the water.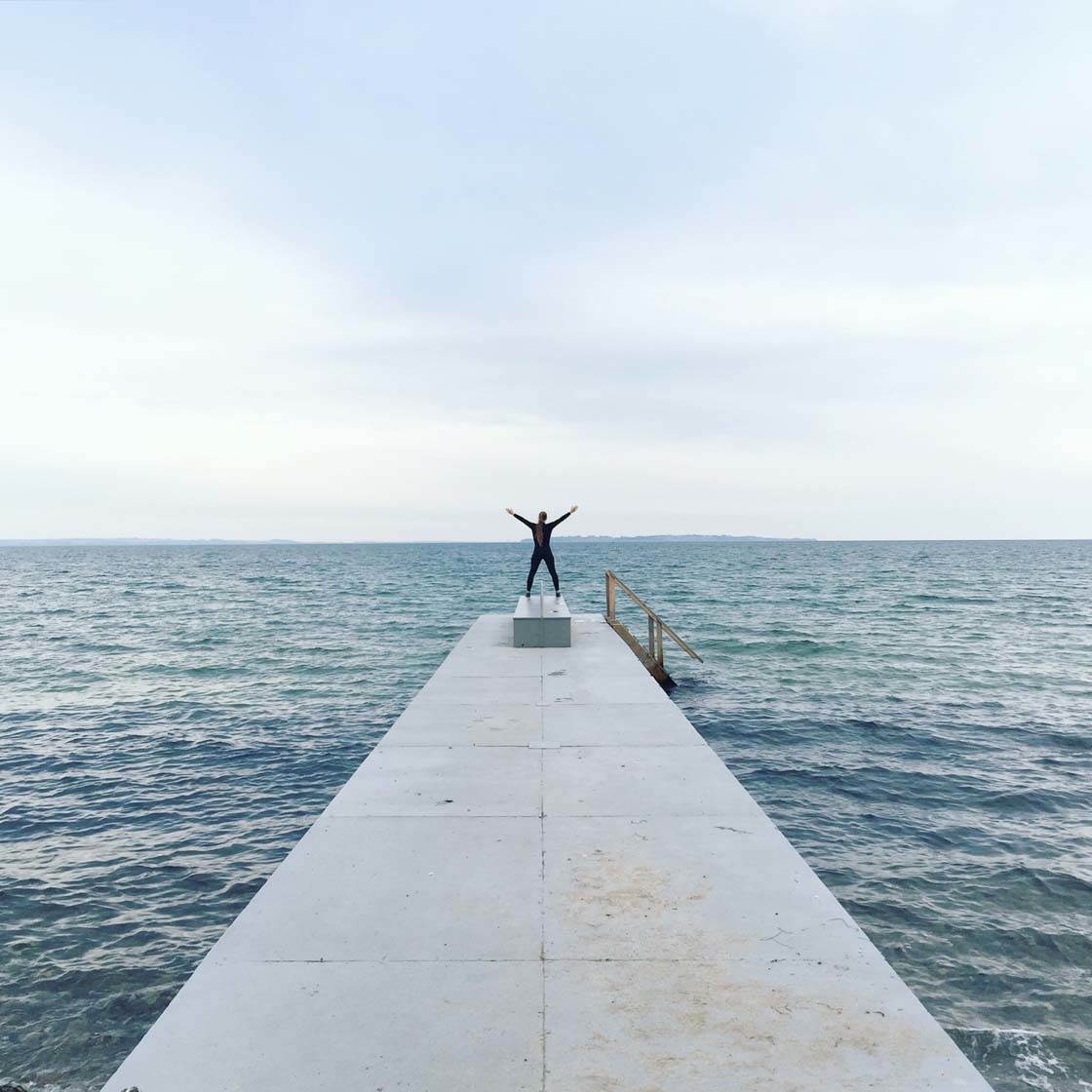 Let's talk about photo apps. Are there any apps that you use for taking photos besides the native camera app?
No, I only use the native camera.
What are your favorite apps for post-processing?
I'm really into SKRWT which is a perfect app to help straighten up lines and correct perspective problems. I also like the Snapseed app, especially the selective adjustment which can put some extra light in a small area.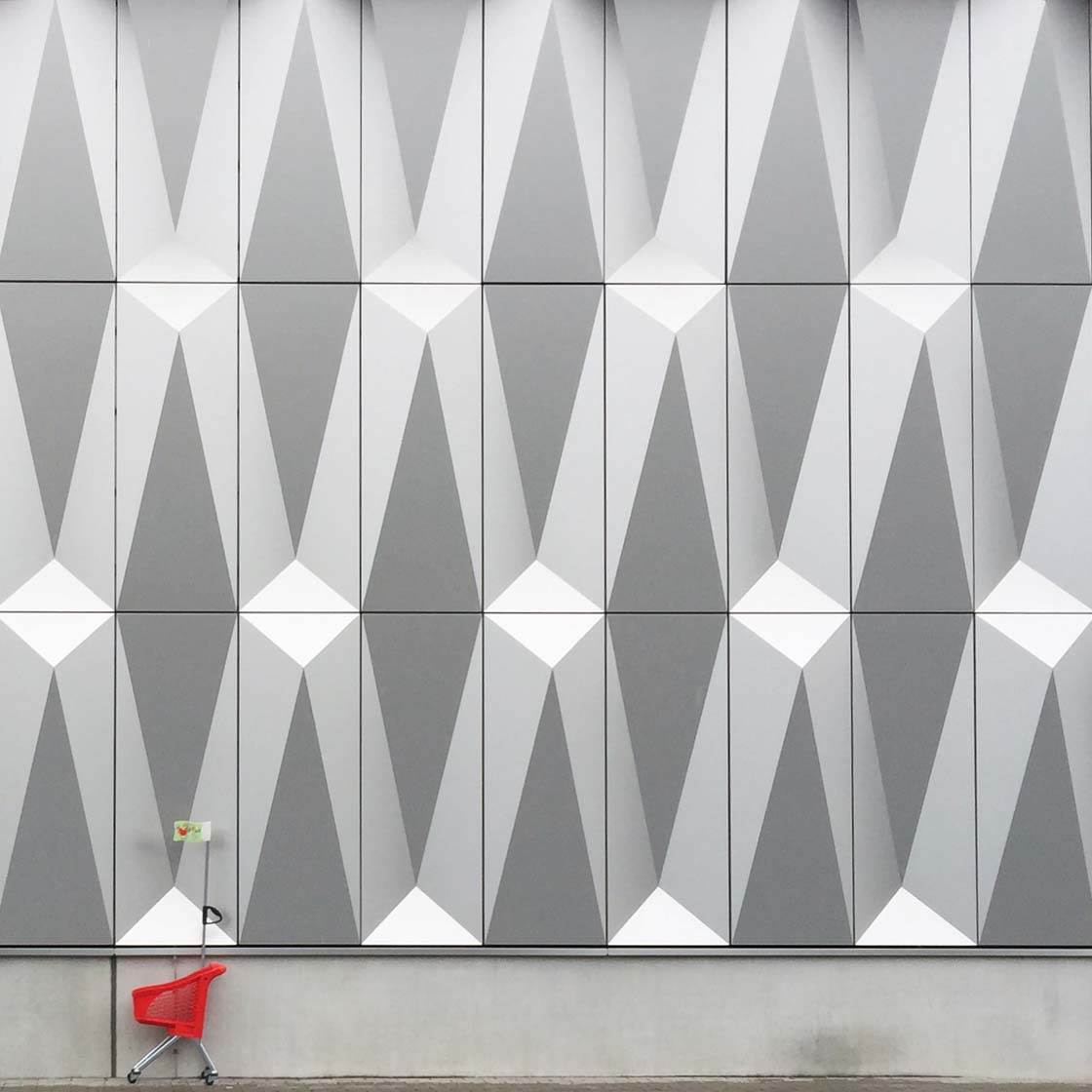 TouchRetouch is good if you want to remove a small unwanted part from the picture. But I don't really use editing very much in my photos because I like to keep it real.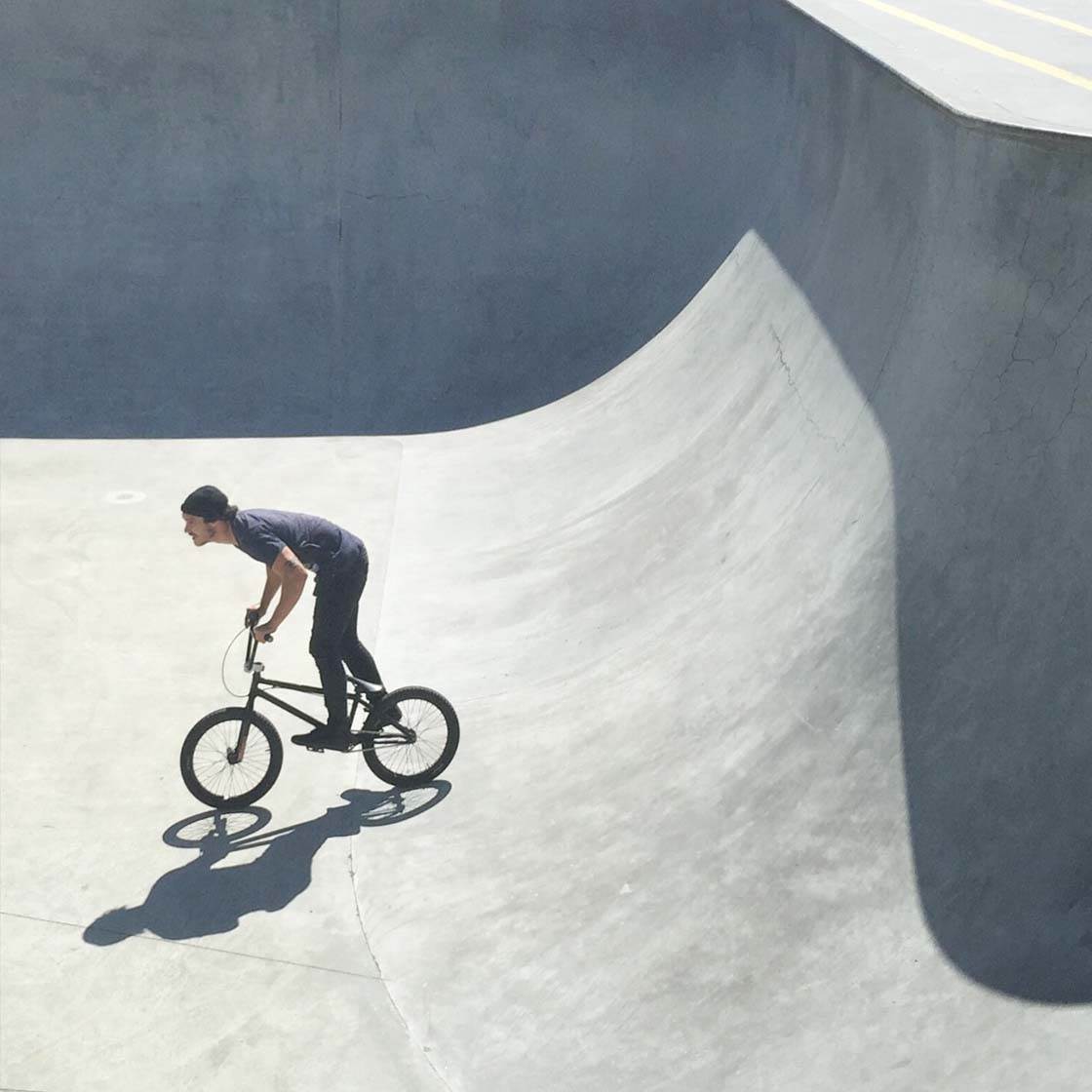 Do you use any iPhone photography accessories?
No, I do not use any accessories.
Can you briefly explain the story and editing behind your three favorite iPhone photos?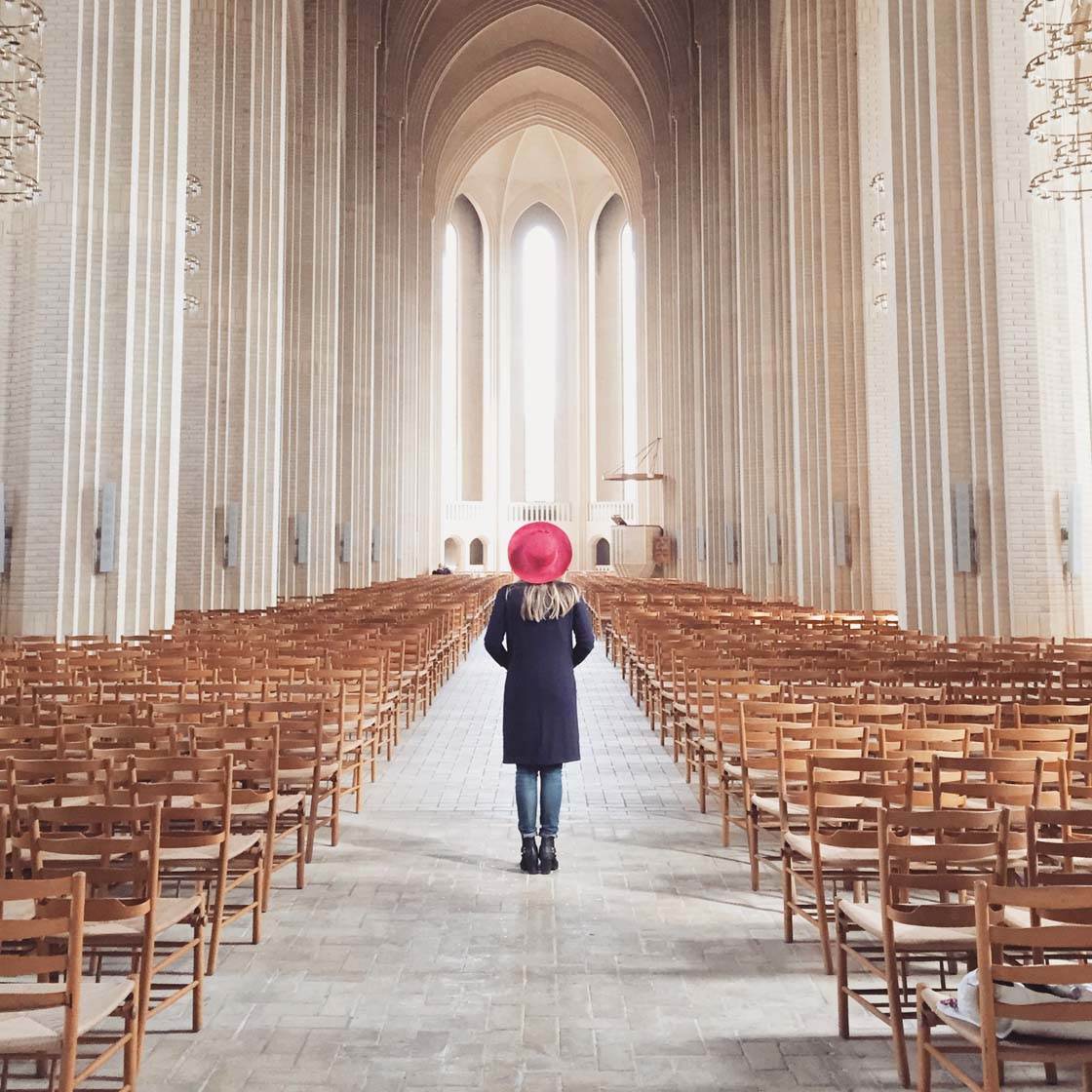 This shot was taken on a day when I went on a photo walk with my friend, Anne. She's my most used model in my pictures. I'd planned to go to this church, and had asked Anne to bring a red hat.
I had the picture in my head before I took it, and I was very satisfied with the result. I think this great church, the symmetry, and the red hat go perfectly together.
I didn't do much editing on this one. I cropped, and then edited the light on the hat slightly in Snapseed. The photo was taken with an iPhone 5.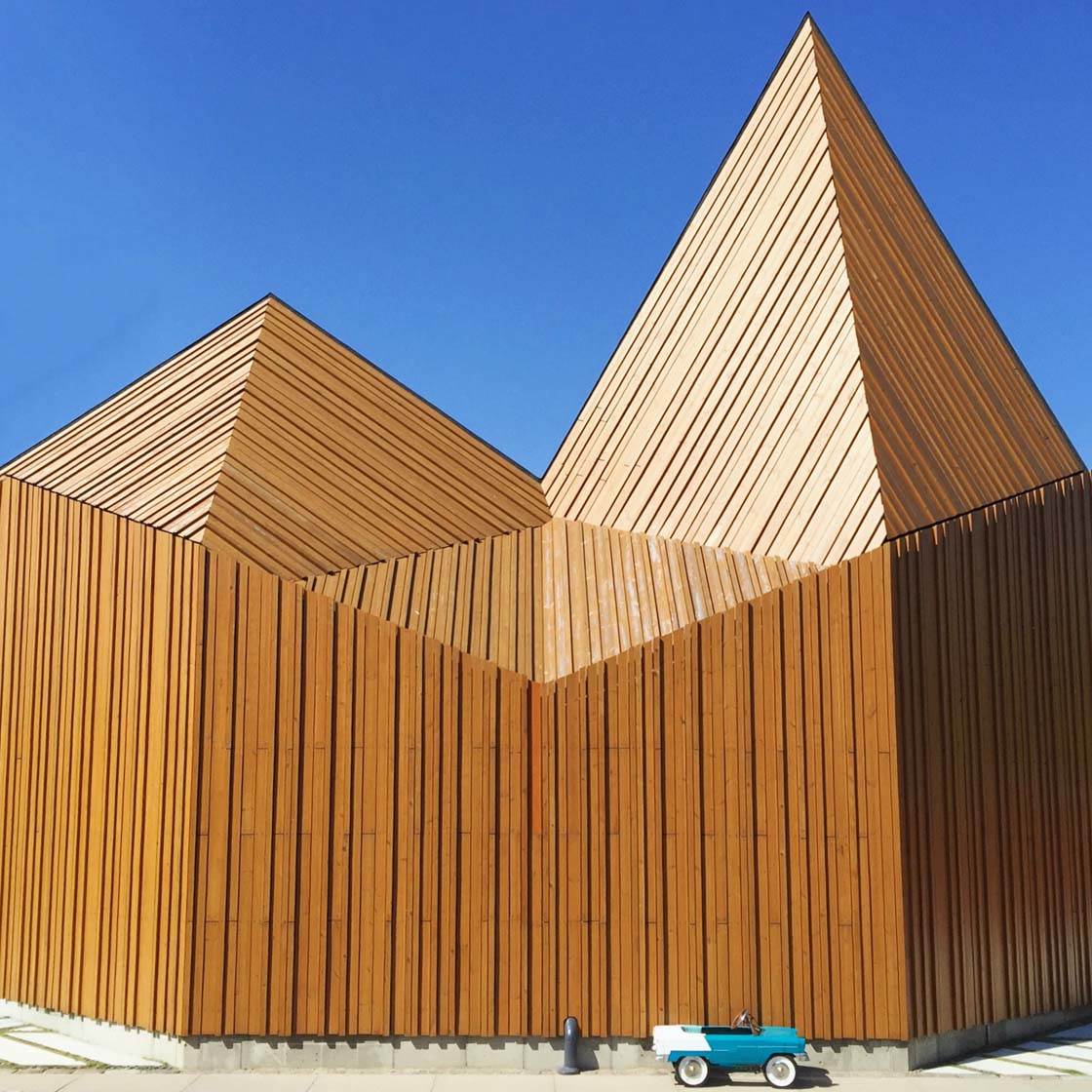 This photo was taken one day when I was out walking. I saw this cute little vintage car and asked the people who owned it if I could borrow it for a short while.
With the car, I started searching for walls and buildings in the area – and this little building was perfect. Luckily, the sky was blue that day which I thought matched the car well. I took some shots and delivered the car back.
I started editing this photo in TouchRetouch – there was a tree on the left side which I removed. Then I adjusted the perspective in SKRWT. And finally I used the tools in Instagram to brighten it up a little bit. The shot was taken with an iPhone 6 Plus.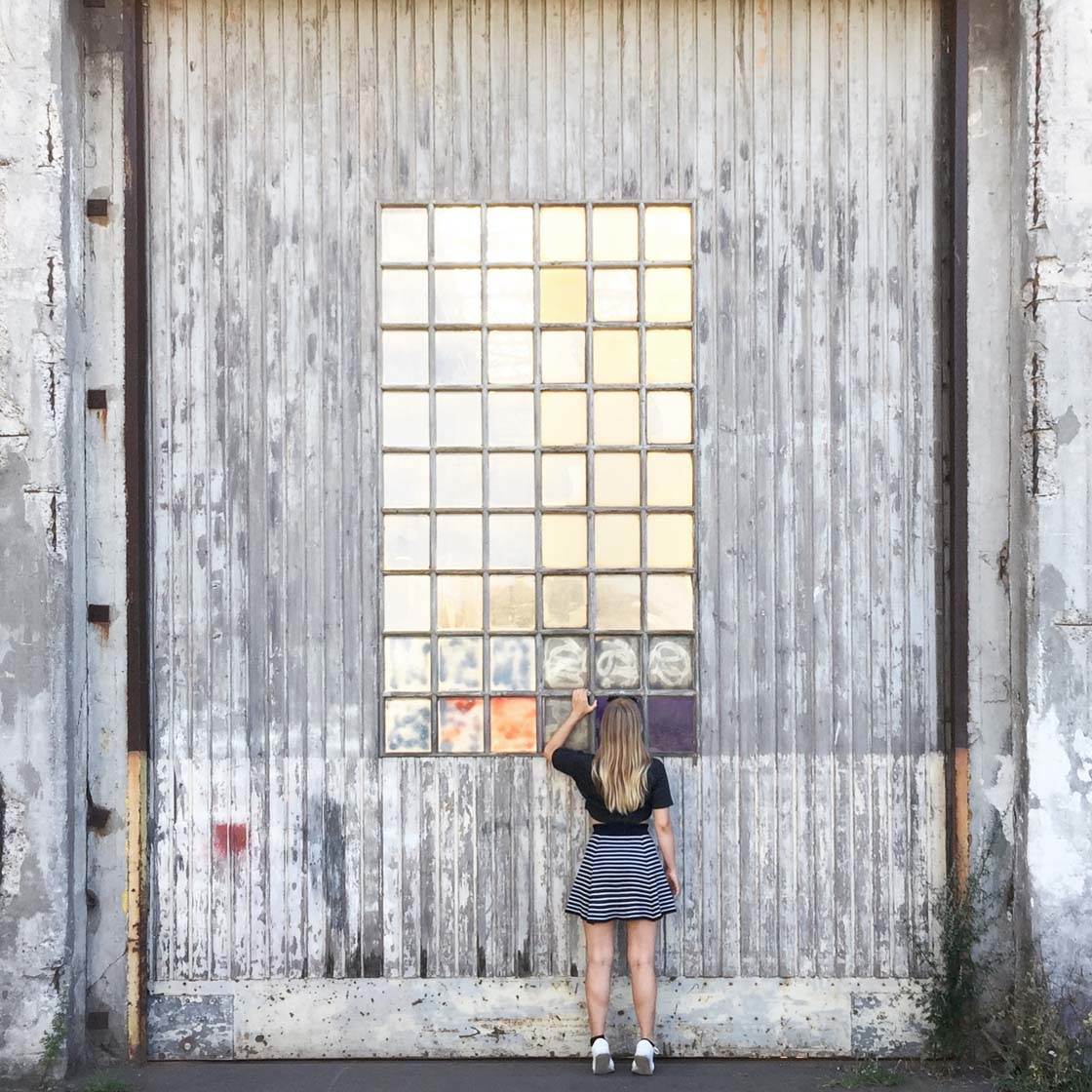 This photo was taken on a photo walk a little while ago. I saw this wall with the small windows, and asked my friend to try different things.
I didn't do much editing on this picture – I just used SKRWT to straighten the lines. The photo was taken with an iPhone 6 Plus.
You're co-moderator of the Instagram group @peoplebikingpastwalls. Can you tell us a bit about this group and what you love about it?
@peoplebikingpastwalls is a group that was started by Gitte Stark two years ago. When I started sharing on Instagram I think that #peoplebikingpastwalls was one of the very first hashtags that I used.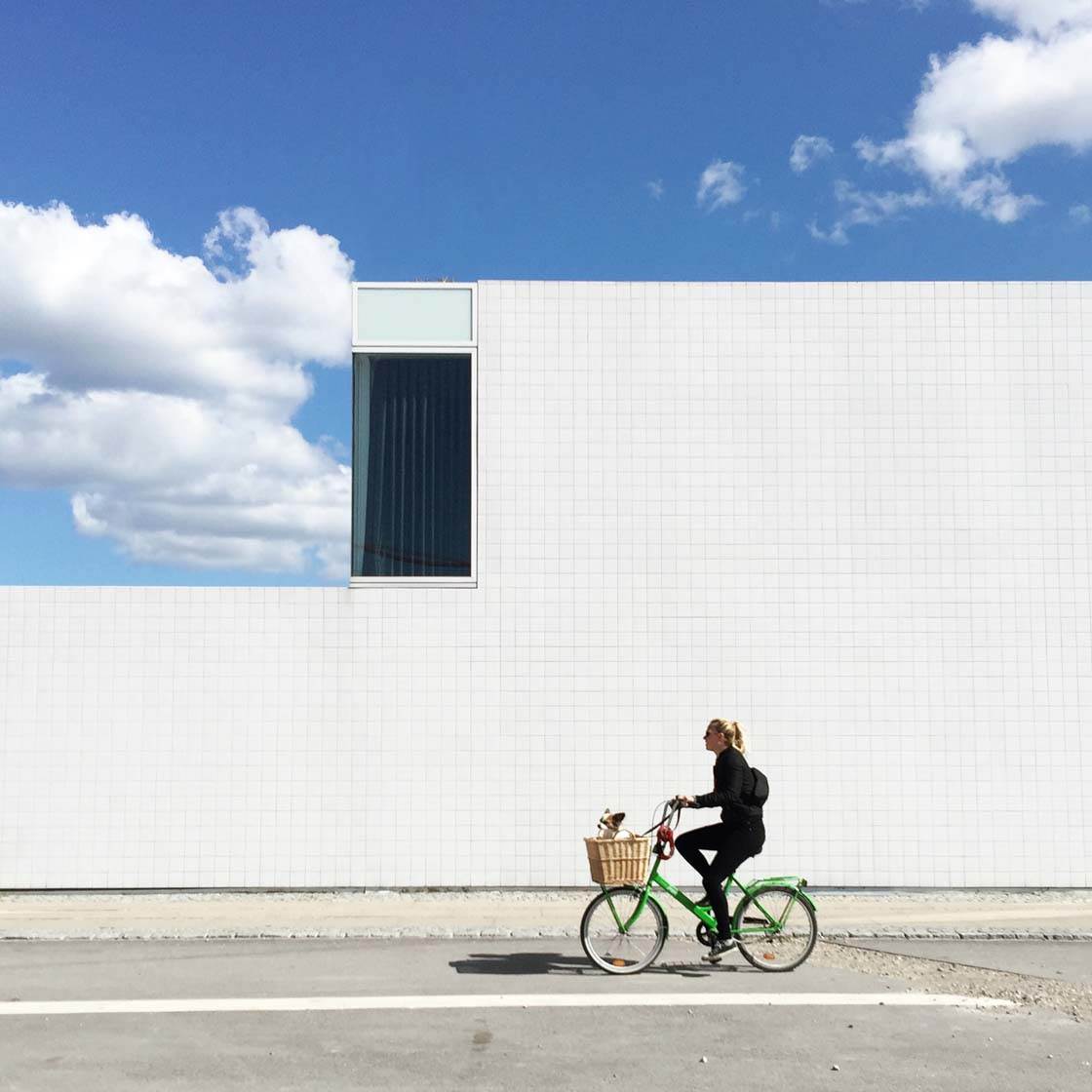 I've always loved the group and it's given me a lot of inspiration. I think a bike is very photogenic and the movement of biking in front of the perfect building can create a great shot.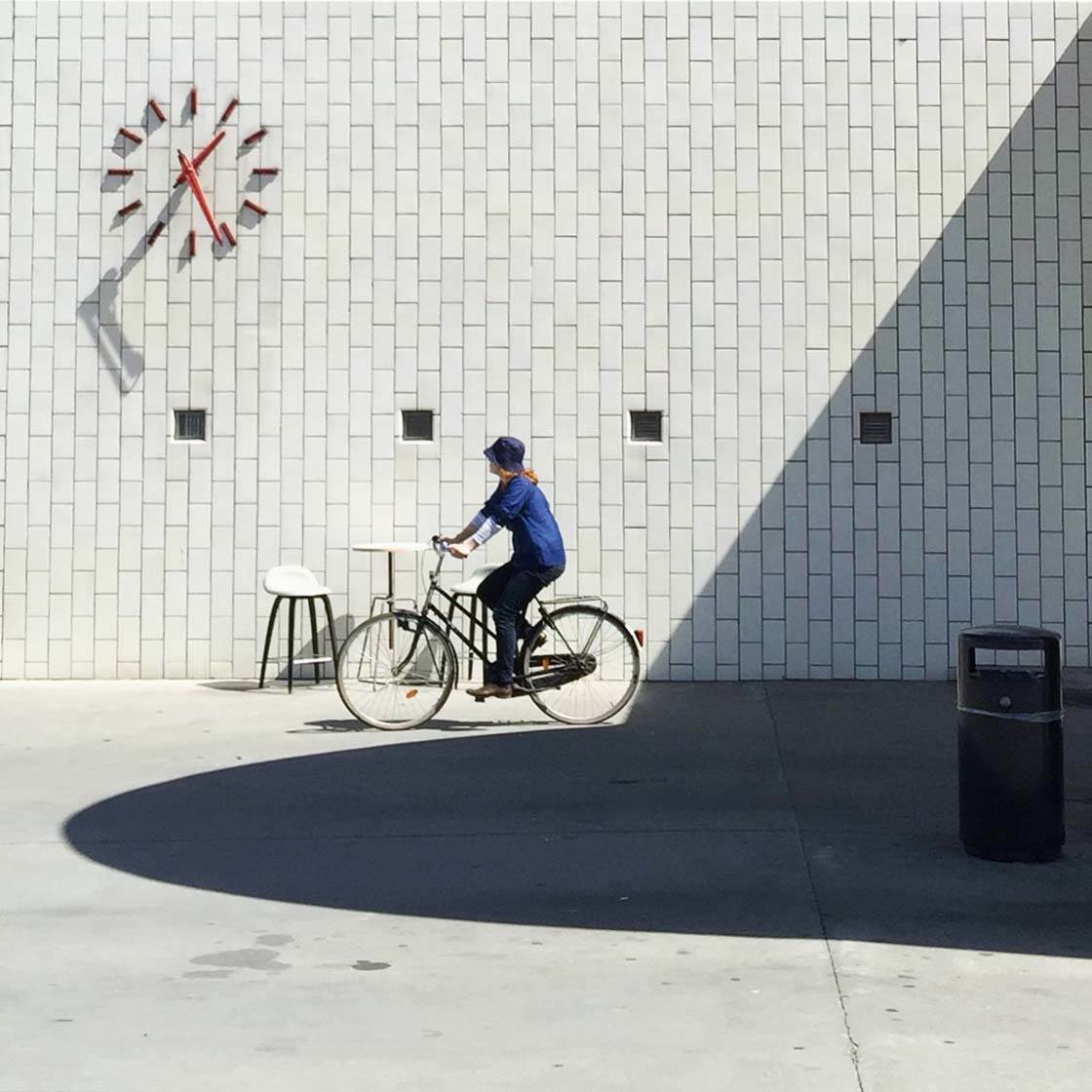 I'd followed the group when @gittestark and @crisam worked as a team moderating it. And about six months ago I had the pleasure of joining these two very creative and inspiring ladies.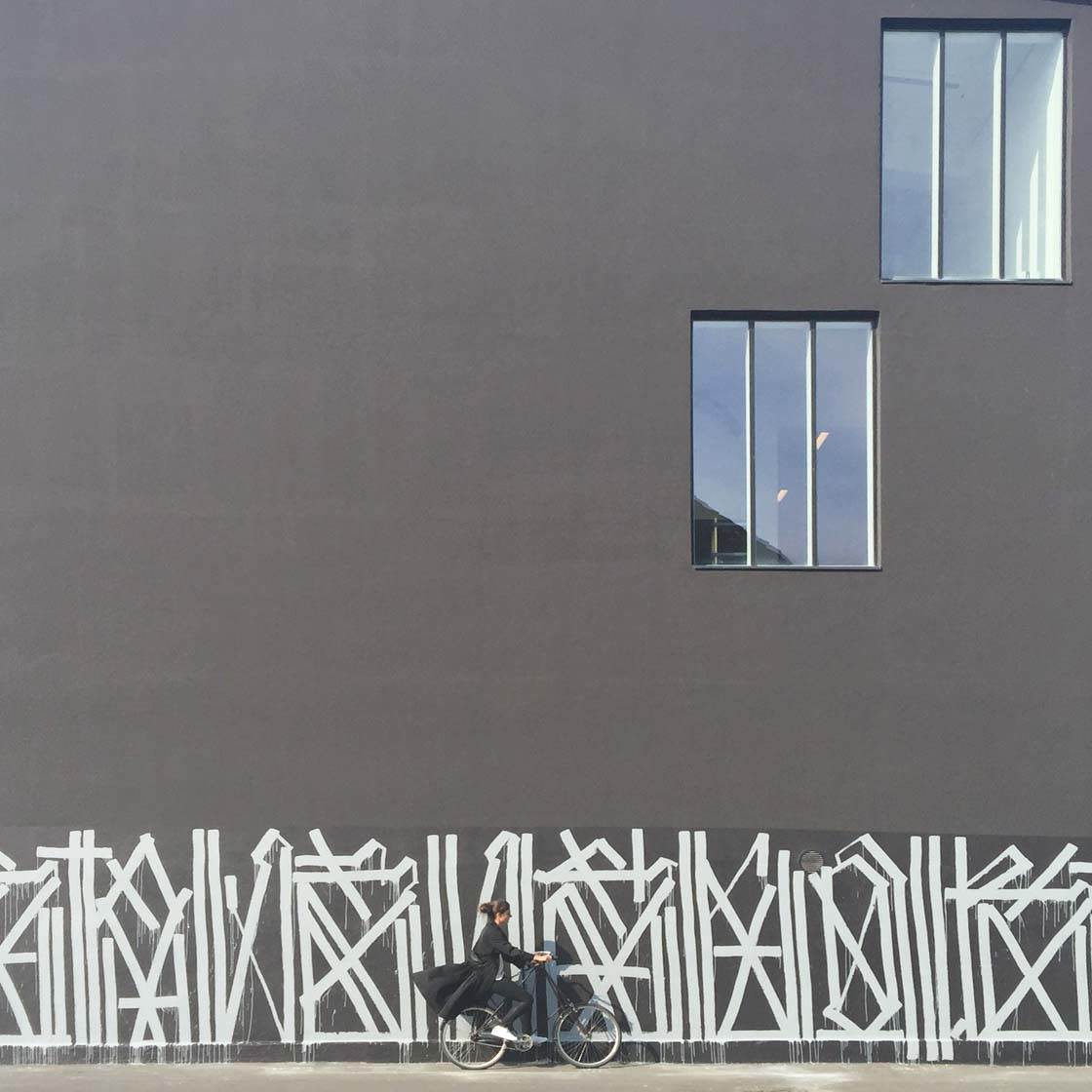 How important is the Instagram community to you, and what effect has it had on your photography?
Oh, the Instagram community is very important to me. When I first started sharing my photos in February 2014 I was really insecure.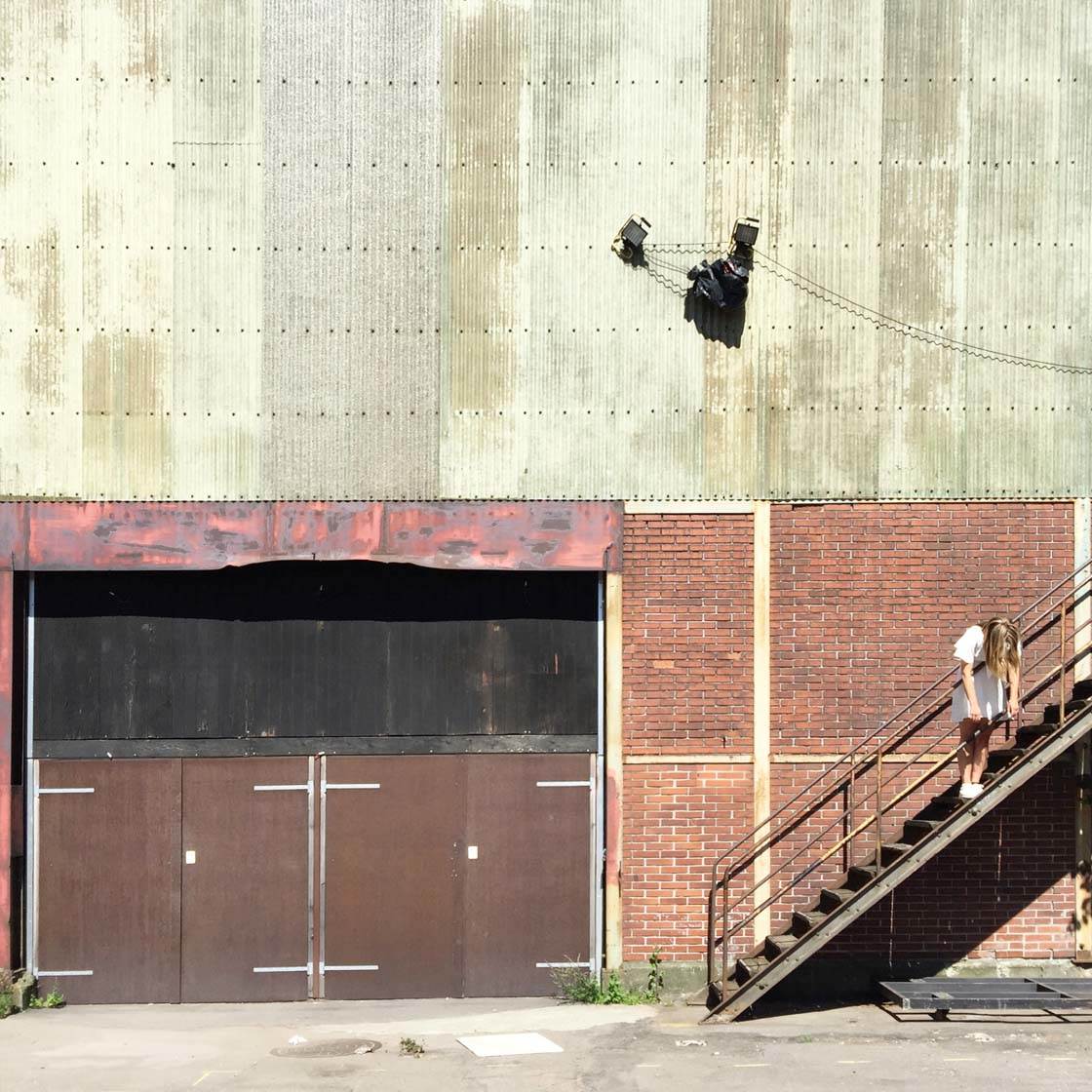 And then when I started to get great feedback, in a very positive environment, I found more and more courage to try different things.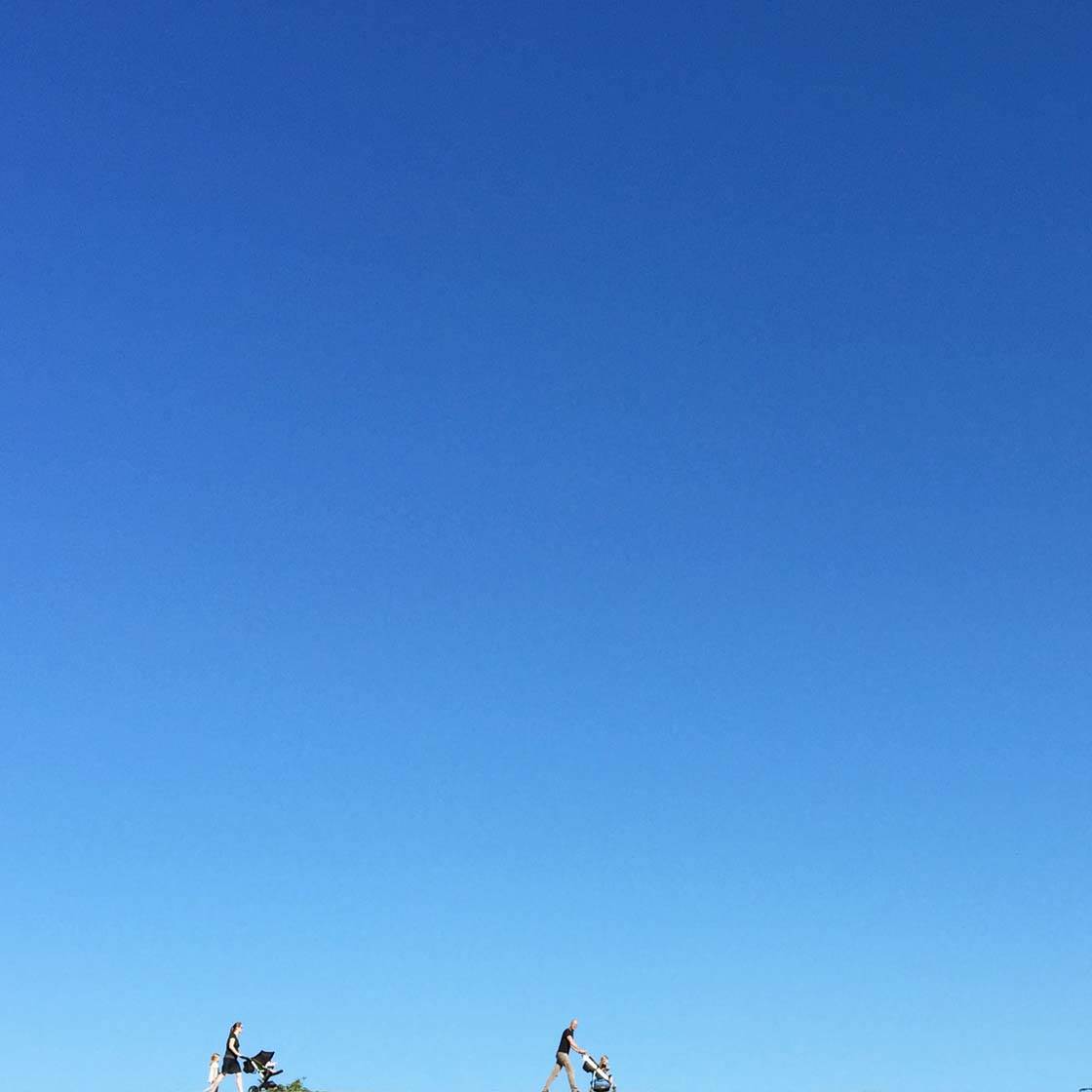 After a while I started to meet people through Instagram on photo walks, and now I've met so many nice and talented people from all over the world. And some of the people I've met through Instagram have become real friends.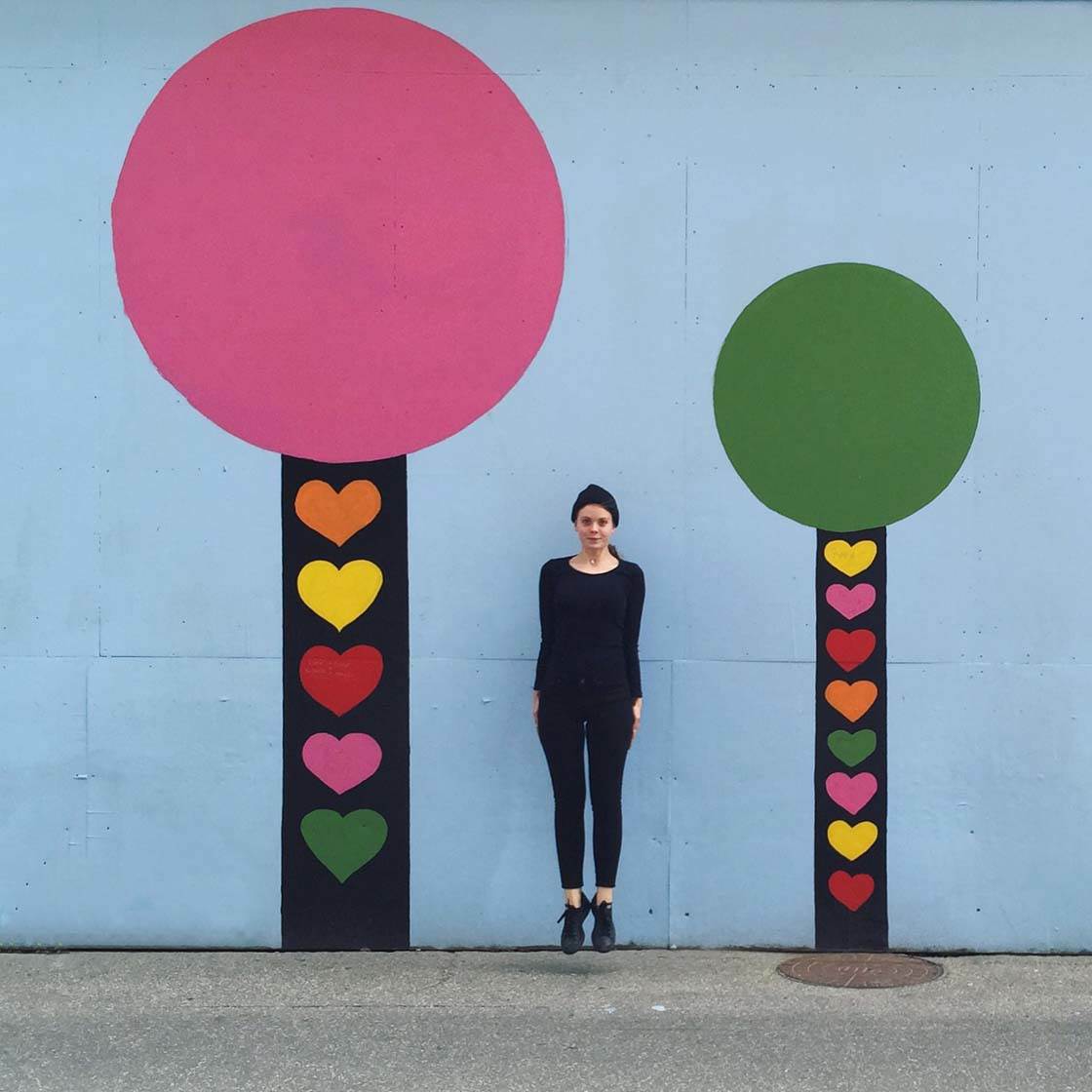 What tips do you have for beginner iPhone photographers who want to start taking more creative photos with the iPhone?
Just go for it. Don't be scared. If you see something you think can work as a photo, then it probably will.
Go meet people with whom you can share your passion for photography, and go have fun. Learn and find inspiration in others.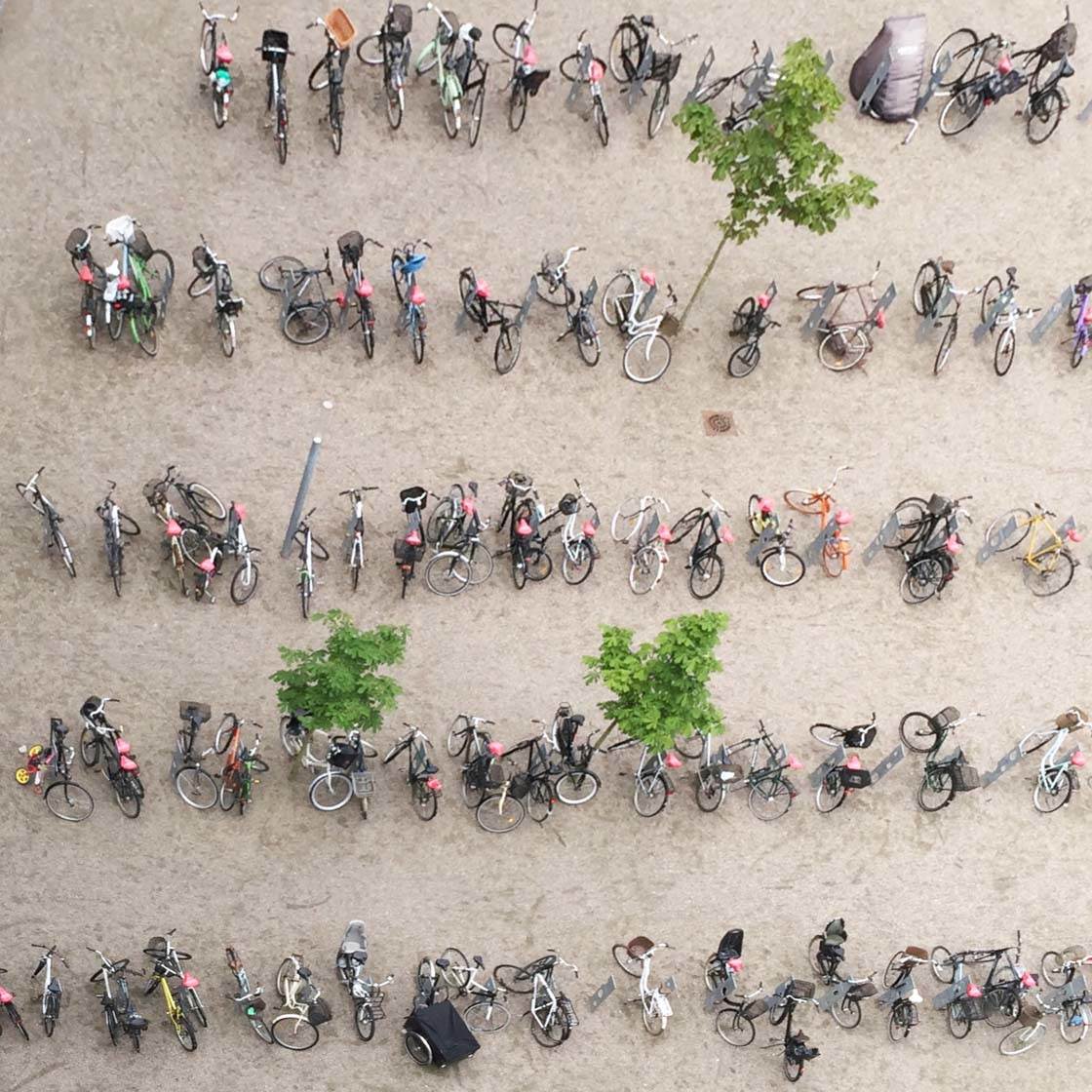 Which iPhone photographers do you admire the most?
There are so many great Instagramers who I find inspiring, so it's really hard to mention a few, but I'll try.
I really like @konaction. I think he has a lot of really creative shots and every one of them has the wow-factor. I like how the talented @somewhereincopenhagen shows my city in the most perfect way.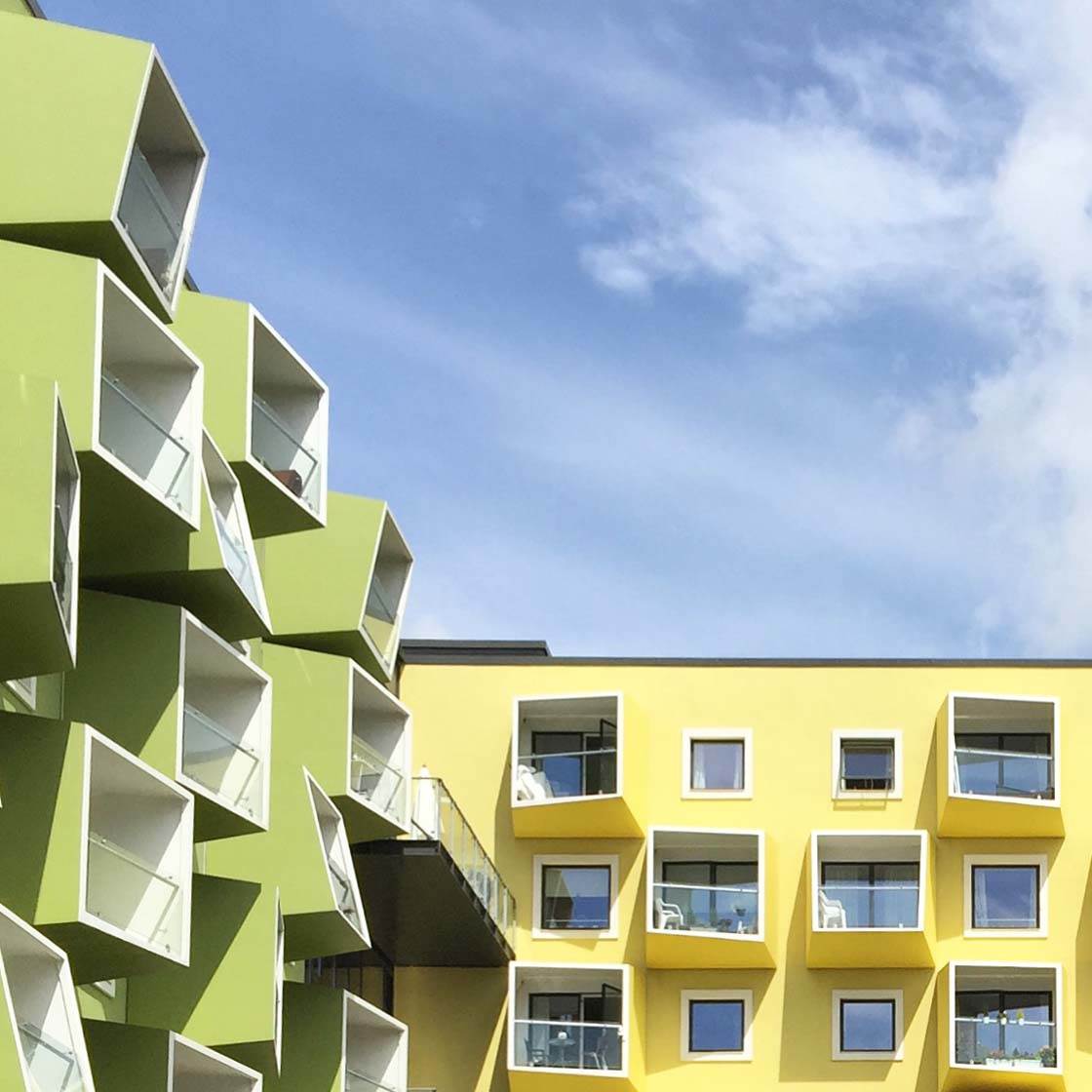 The Amsterdam-based @macenzo has a gallery full of great architecture and buildings. And he's a master of finding patterns in the urban landscape.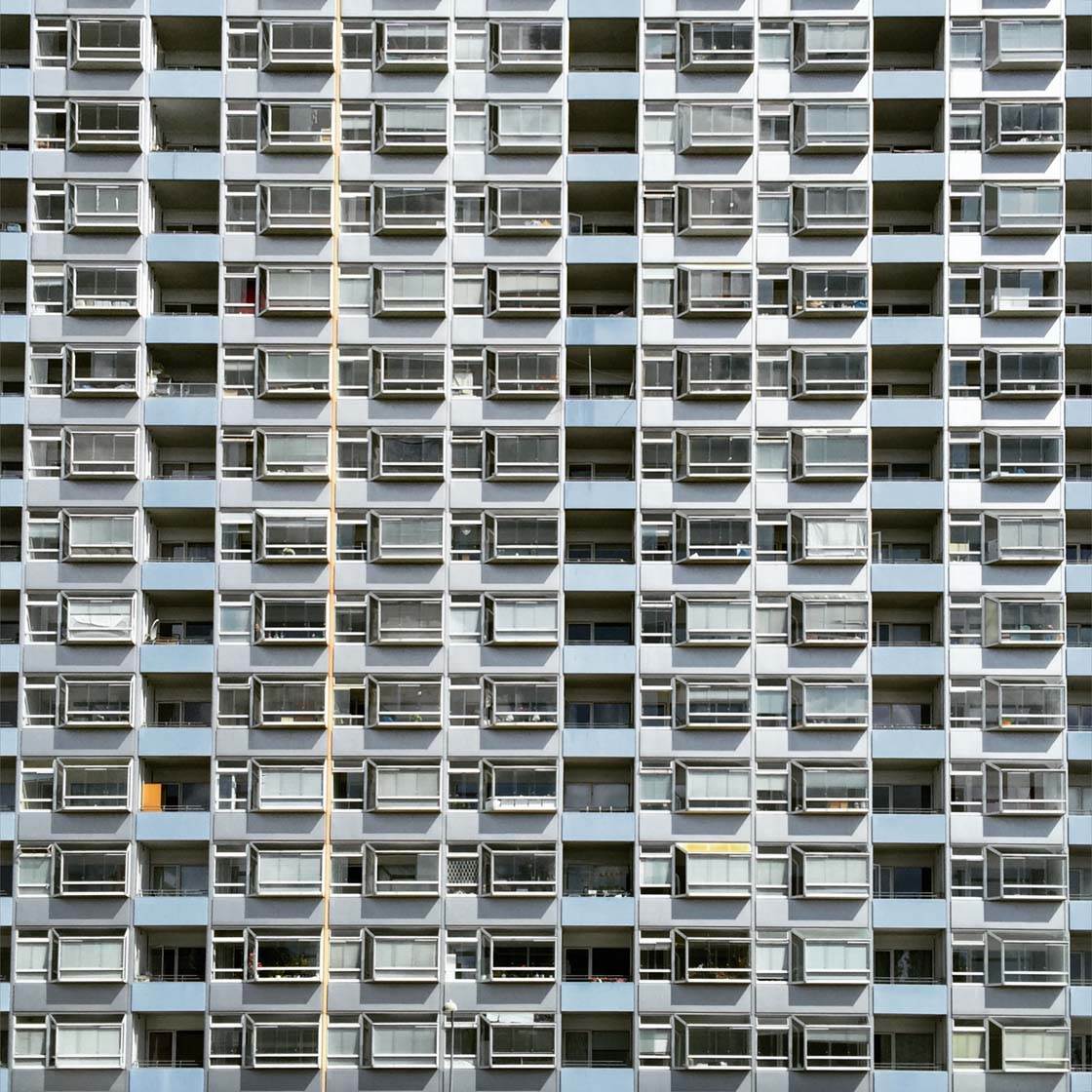 As mentioned, I'm also a little drawn to minimalistic shots. Some of my favorites are @huxsterized (check out our interview with Ahady Rezan @huxsterized), @winniekroghreiff, and @shineonyoucraydiamond (read our tutorials written by Jill Emmer @shineonyoucraydiamond).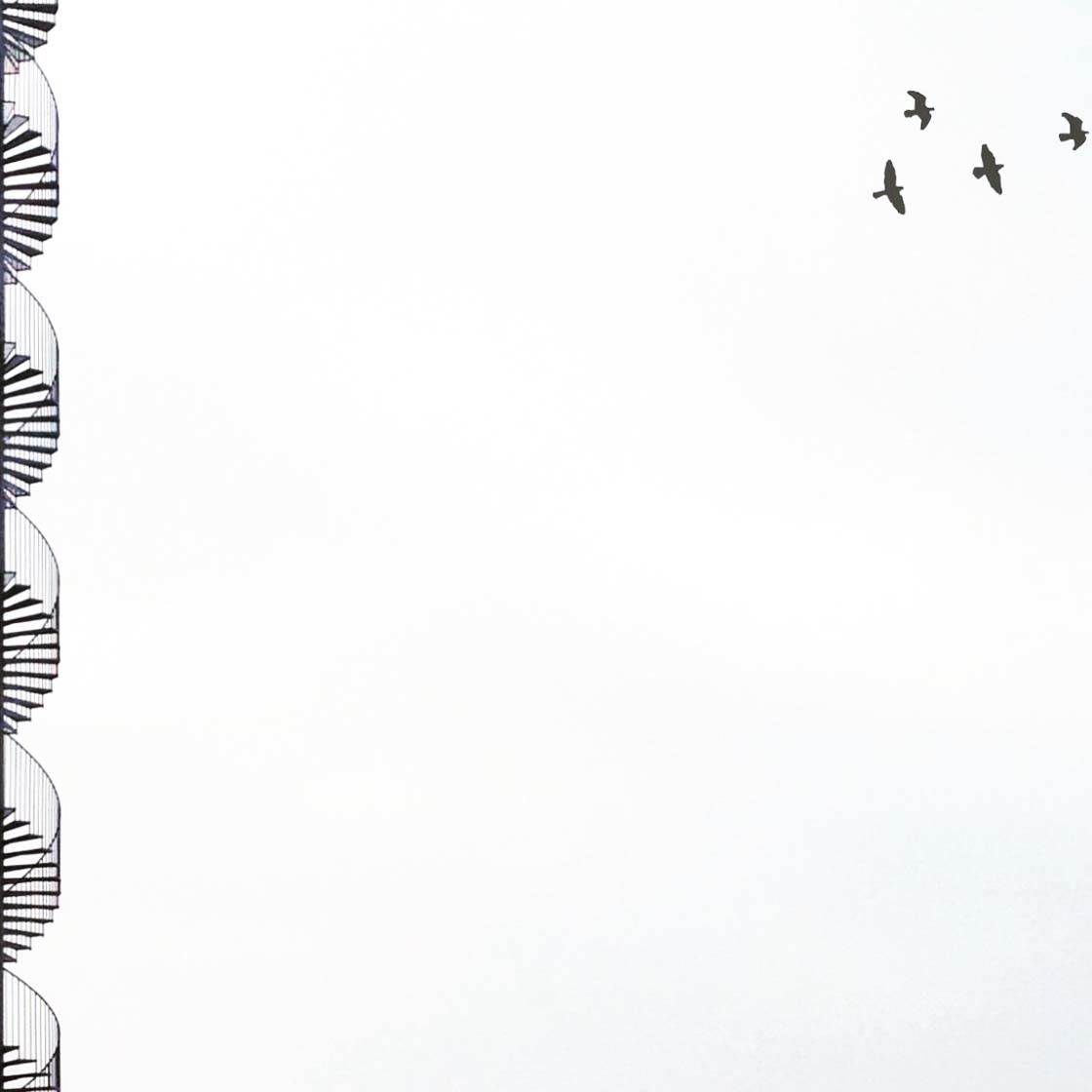 I could mention so many more. Go explore Instagram and you will see!
Where can we see your iPhone photography?
You can find me on Instagram @vikkeview.