Are you ready to upgrade your iPhone but confused about which one to get? In 2017, Apple launched three incredible new iPhone models – the iPhone 8, iPhone 8 Plus, and iPhone X (pronounced "Ten"). All of them amazing – especially for us mobile photographers. In this article, we compare the iPhone 8 vs iPhone 8 Plus vs iPhone X camera features. Discover which iPhone camera is best for you and your photography needs.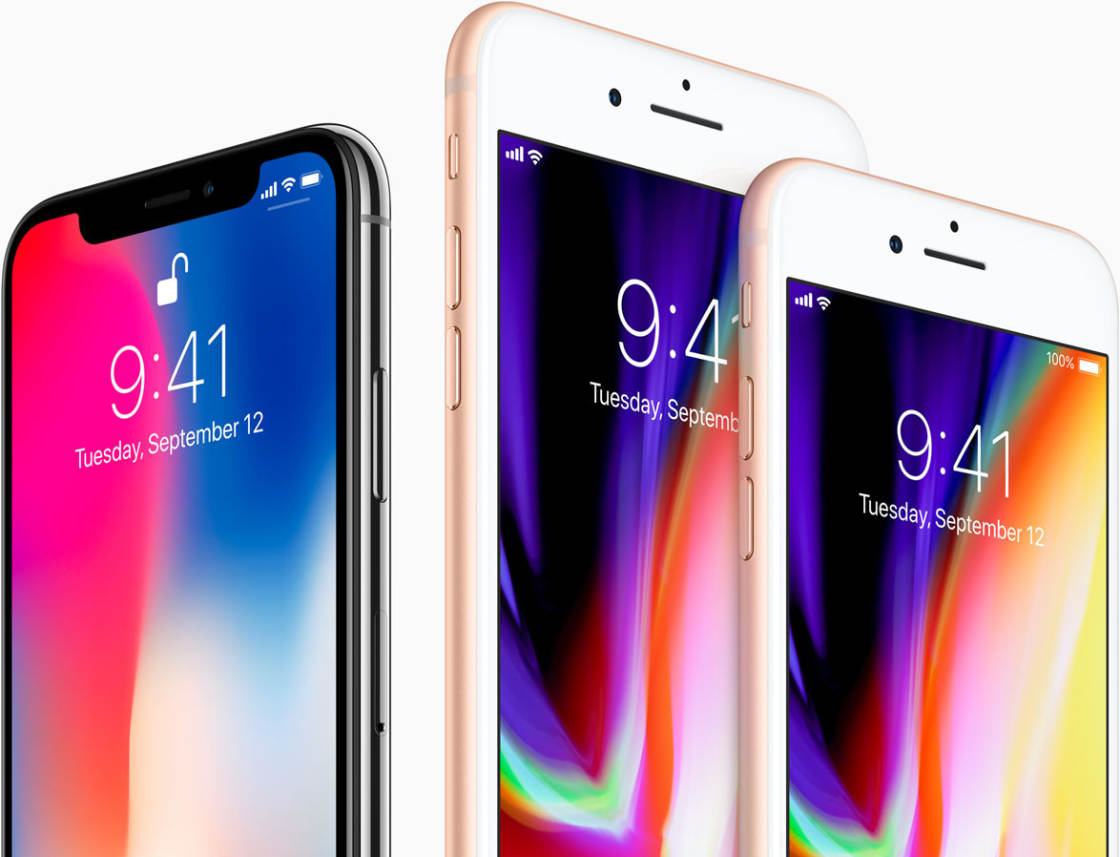 Would you like to compare the cameras on new 2019 iPhones? Click here to discover the amazing new iPhone 11 camera features.
Or click here to see a comparison of 2018 iPhone XS vs iPhone XS Max cameras.
Single vs Dual Lens
All three iPhones have a 12MP camera behind each of their rear-facing lenses.
The iPhone 8 camera has a single wide angle lens. But, like the iPhone 7 Plus, the iPhone 8 Plus camera and the iPhone X camera have two rear-facing lenses. One lens is the standard wide angle lens. The other is a 2X telephoto lens which allows you to capture high-quality zoomed-in images without resorting to digital zoom.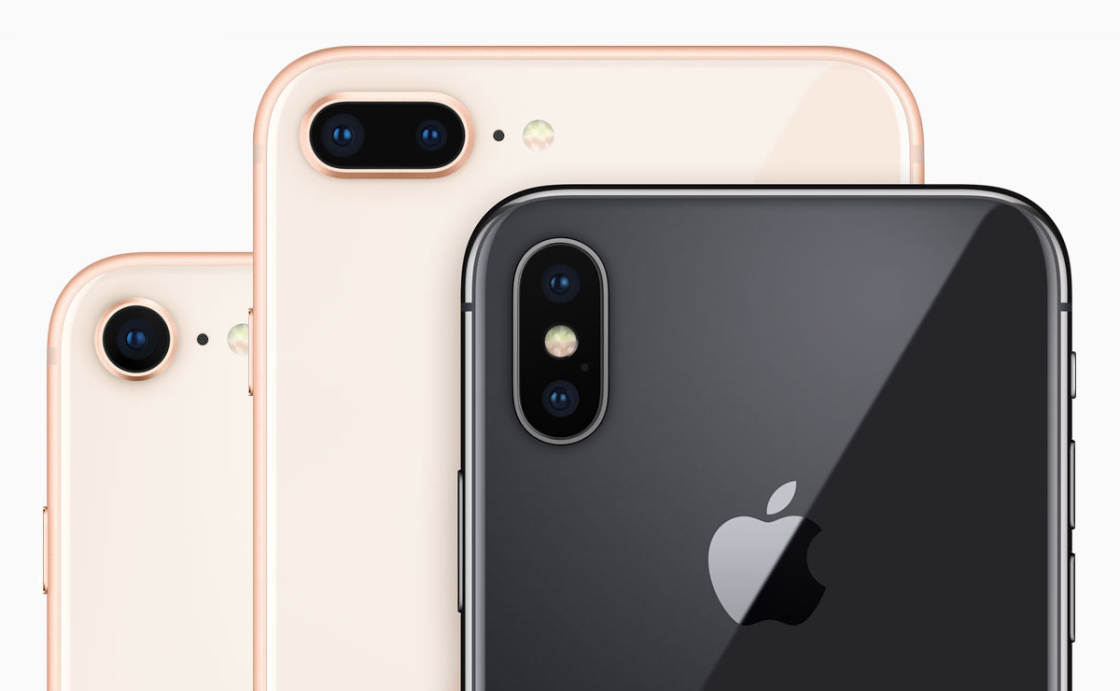 The 2X telephoto lens on the iPhone X has a slightly larger aperture than the same lens on the iPhone 7 Plus and 8 Plus. A larger aperture lets in more light allowing the camera to capture better quality images in low light conditions.
The front-facing "selfie" camera on all three models is 7MP with Retina Flash (the iPhone's screen is used to illuminate the subject). The iPhone X has a better "TrueDepth" front camera which offers the Portrait Lighting effect and makes facial recognition possible.
Optical Image Stabilization
For photographers, the biggest difference between the iPhone 8 Plus and iPhone X in terms of its dual lenses is that the iPhone X has Optical Image Stabilization on both rear-facing lenses – whereas the iPhone 8 Plus only has it on the wide-angle lens.
Optical Image Stabilization minimizes blurring caused by unsteady hands – and helps you get better shots in low light.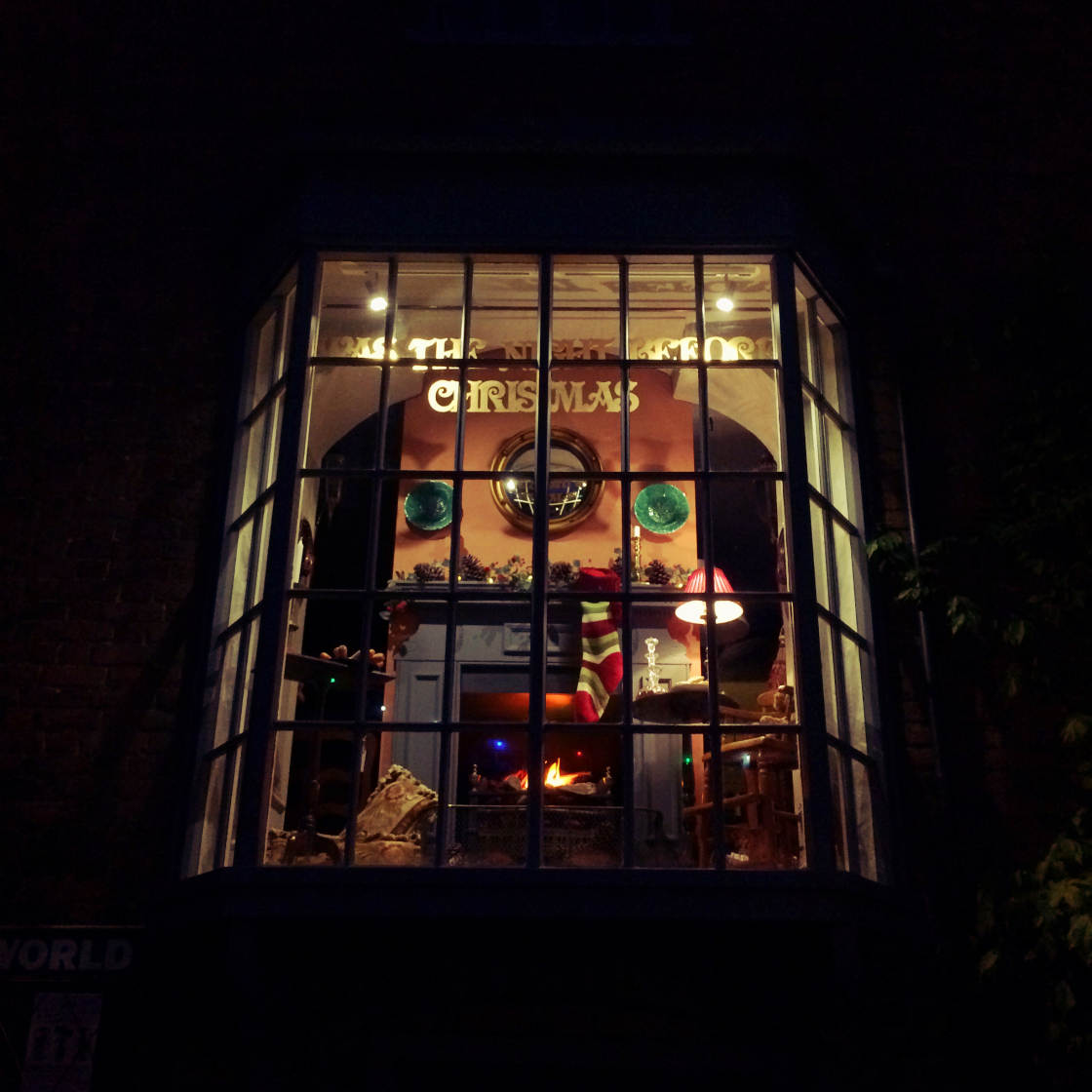 This is especially important for the 2X telephoto lens on the iPhone X. This is because any shaking or movement of the iPhone is exaggerated – potentially making the blurring twice as bad!
Portrait Mode
Since the launch of the iPhone 7, all dual lens iPhones have provided a powerful Portrait Mode which simulates the beautiful, shallow depth of field effect more commonly produced by expensive digital SLR cameras. This mode allows you to create beautiful blurred backgrounds in your iPhone photos.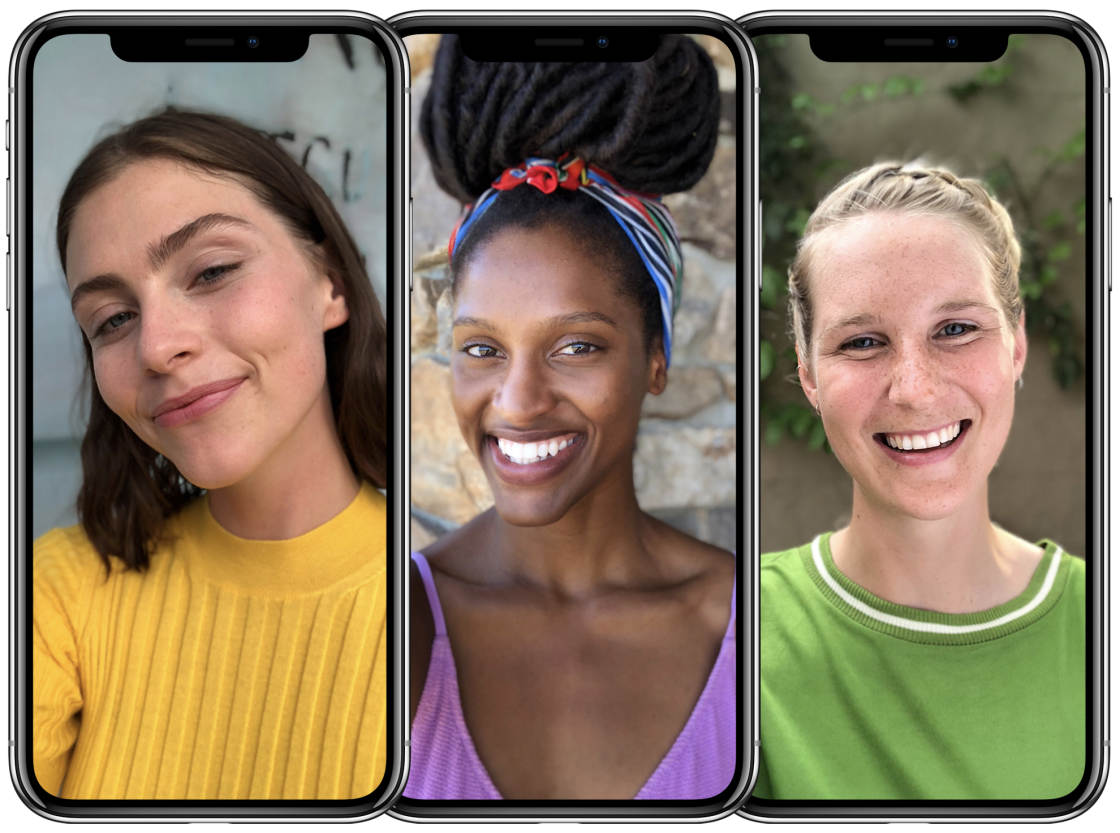 When you switch to Portrait mode you'll notice the subject suddenly becomes larger on the iPhone's screen. That's because the camera has automatically switched to the 2X telephoto lens. This happens for two reasons. Firstly, a telephoto lens creates a more flattering portrait with none of the undesirable distortion you often get with the wide-angle lens. Secondly, the wide-angle lens has to capture all the depth information about the scene.
The camera's Image Signal Process (ISP) uses this depth information to apply a blur effect to everything that shouldn't be in focus, in proportion to its distance from the camera, creating stunning photos with a shallow depth of field.
Portrait Mode is a bit fussy – it doesn't work well with all types of subject, or in very low light and it insists that you are far enough away from your subject – i.e. at least 19 inches.
Another amazing feature of Portrait Mode is that it is non-destructive. If you don't like the effect you can remove or change it after you've taken the photo.
Portrait Lighting Effects
The iPhone 8 Plus and iPhone X provide a brand new feature – Portrait Lighting. This feature artificially adjusts how much light falls on different parts of the portrait.

The lighting effects offered are:
Natural Light – no additional lighting effect added
Studio Light – the face is made slightly brighter
Contour Light – shadows are cast on the face to create more contrast
Stage Light – drastically darkens the background
Stage Light Mono – same as Stage Light but black and white
You may or may not find the lighting effects a little too strong for your tastes – especially the two Stage Light effects. It's a shame Apple didn't make the effect adjustable so you could dial-in the effect strength you want – as without this ability it feels like a bit of a gimmick. Hopefully it'll develop into something even more remarkable.
As with the Portrait Mode's shallow depth of field effect, the Portrait Lighting effects are also non-destructive. This means you can remove or change the effect after you've taken the photo.
TrueDepth "Selfie" Camera
Unique to the iPhone X, the front "selfie" camera simulates the rear lens' shallow depth of field effect. Amazingly it achieves this with just the one lens. The Portrait Lighting effects are available too. The results aren't quite as good as those of the rear dual lenses, but they're not bad!
Slow Sync Flash
In most situations using a camera's flash is usually a bad idea. When used on close-up subjects you can get harsh shadows, shiny faces, and even startled subjects! And because the camera flash tends to be too weak to reach very far, the background is usually pitch black – giving no context to your subject.
Apple has introduced a tried-and-tested solution to this problem that the pros have been using for decades. It's called Slow Sync Flash and it's commonly found on regular cameras.
It works by using a slower shutter speed – leaving the shutter open for longer than the flash is putting out light. This lets the camera capture your subject illuminated by the flash light, but also allows time for the camera to capture more light from the scene, making the background more visible.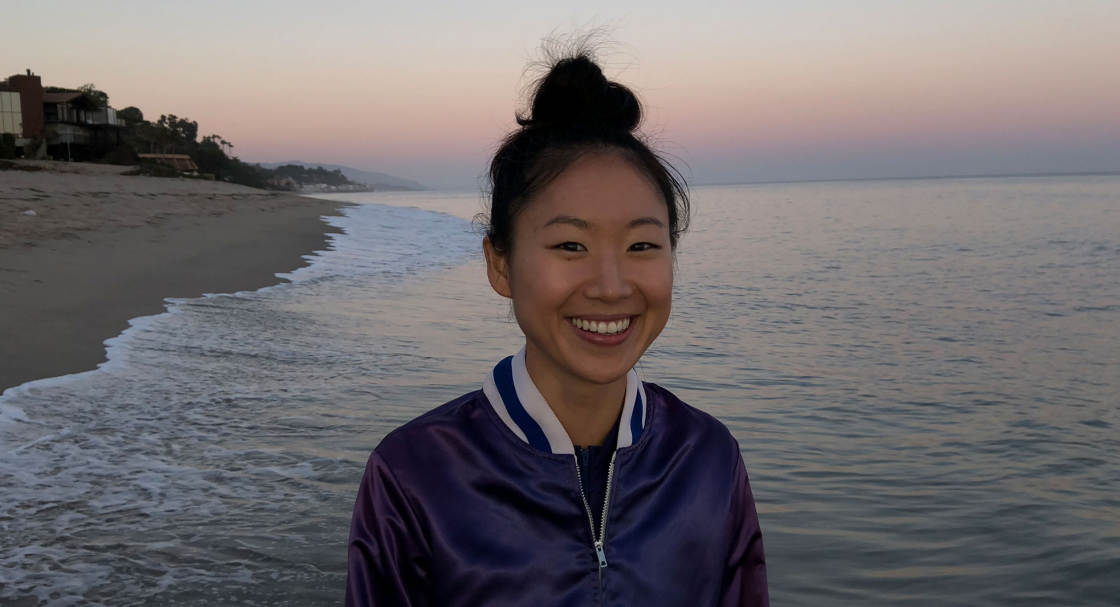 Slow Sync Flash doesn't put out as much light as usual, which is less startling for your subject, and less likely to create a harsh light on your subject's face.
Annoyingly, in the native camera app you can't choose when it will use Slow Synch Flash – it does it automatically. Third-party camera apps may offer the ability to toggle Slow Sync Flash in the near future.
It's not perfect – your subject needs to remain fairly still to avoid blurring due to the slower shutter speed – but it's a huge improvement.
Body Size & Weight
The iPhone 8 and the iPhone 8 Plus are ever so slightly larger and heavier than the iPhone 7 and iPhone 7 Plus, but you'd be hard pushed to tell them apart.
The iPhone X sits in between the iPhone 8 and iPhone 8 Plus in terms of size and weight – but is slightly thicker than both.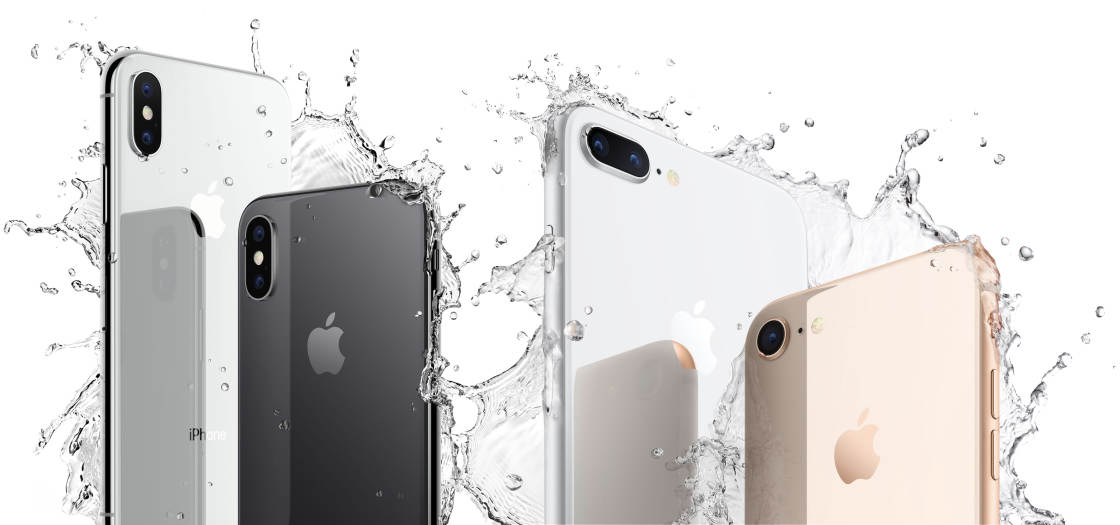 All three iPhones are rated IP67 – "splash, dust, and water resistant" – under IEC standard 60529. The "IP" in IP67 means "Ingress Protection". The "6" in IP67 relates to dust and the "7" relates to liquids. Theoretically, the IP67 rating means all three iPhones should be able to survive being submerged in water up to 3' 3" deep for up to 30 minutes. However, I've not found that claim being made on Apple's own website.
Where recent iPhones had an aluminum body material the three new models have a glass back. This is primarily to allow wireless charging, but another benefit is that it makes the iPhone much less slippery in the hand. On the downside, the glass makes the iPhone a little heavier.
The iPhone 8 and iPhone 8 Plus are available in Gold, Silver, or Space Gray. The iPhone X is only available in Space Gray or Silver.
Screen Size
On an iPhone, your screen is your camera's viewfinder, as well as where you check to see if you're happy with your photos. So, any improvements to the already excellent iPhone screen will always be welcomed by the photographer.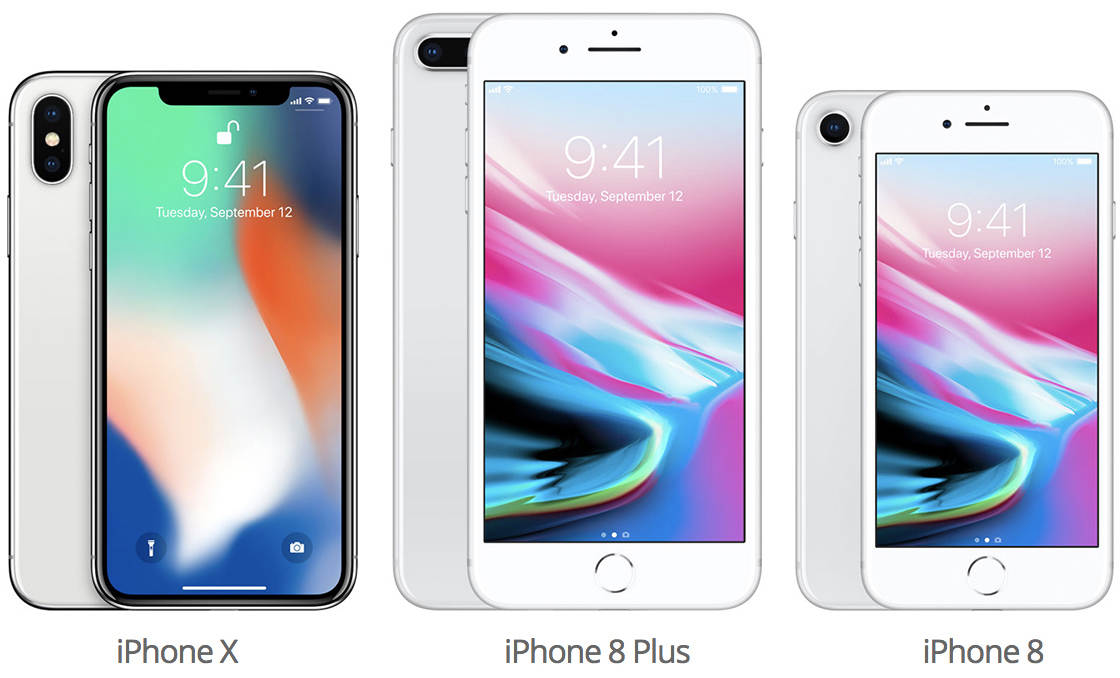 The iPhone 8 and iPhone 8 Plus displays seem to be identical to the iPhone 7 and 7 Plus respectively. However, the iPhone X, despite having a smaller body than either the iPhone 8 Plus and iPhone 7 Plus, gets the largest screen – at 5.8" (diagonally). This is due to the near edge-to-edge design which means much more of the iPhone X's surface is used as the display.
In use, the larger screen looks and feels amazing. It's not so apparent in the camera app itself, but when reviewing your photos or watching videos the results speak for themselves.
Faster Processor
All three iPhone models share the same "brains": the A11 Bionic chip with 64-bit architecture, M11 motion coprocessor. Suffice to say, this is the latest and greatest from Apple.
Home Button
Are you sitting down? The iPhone X doesn't have a Home button! Don't panic – there's a good reason for dropping the Home button. It's one less entry point for water and dust – which helps the iPhone X achieve its IP67 Ingress Protection rating. Also, it means more of the iPhone X's surface area is devoted to displaying your photos!

Luckily, all the other buttons are still there – volume up and down, mute switch and the on/off button.
Headphone Socket
Are you still sitting down? If you're upgrading from an iPhone prior to the iPhone 7 you may not know that Apple has indeed removed the headphone socket from all iPhones since the iPhone 7 and 7 Plus. For us photographers that might seem like a bit of a blow because so many of us like to use the volume control on our headphones to trigger the camera shutter.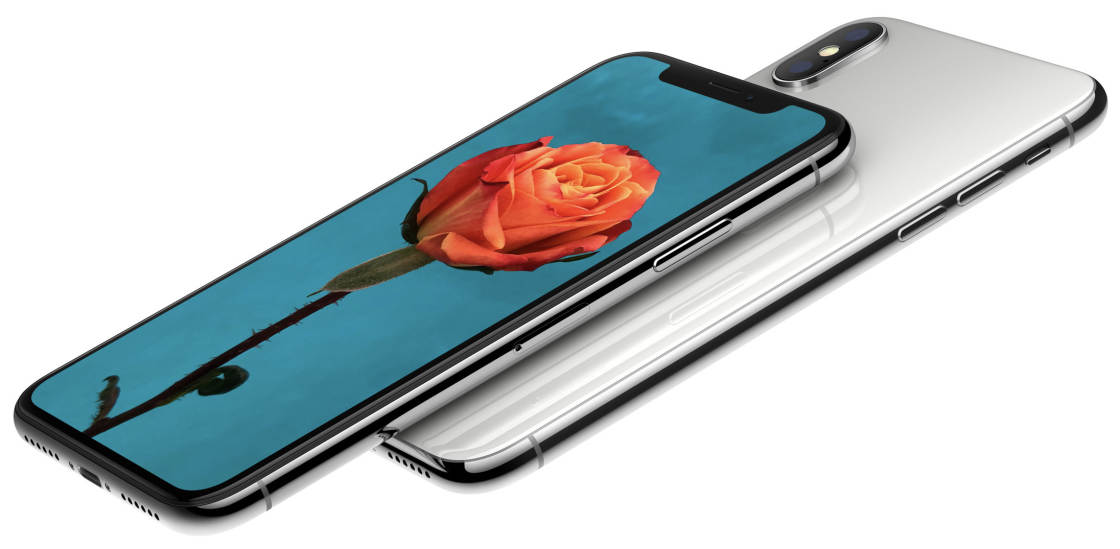 Thankfully, the iPhone still ships with a pair of headphones – but these have a Lightning connector (compatible with the iPhone's charging port) rather than the 3.5mm connector – and the volume control can still be used to trigger the camera shutter.
If you have other headphones you'd prefer to use, that's ok because the iPhone also ships with a 3.5mm to Lightning adaptor.
Storage
Unlike the previous iPhone 7 and iPhone 7 Plus the three new iPhones are only available in two memory capacities – 64GB and 256GB. Apple has dropped the middle option of 128GB. It makes sense: people either use iCloud or they don't. Those that don't might want more storage on their iPhone. Those that do might prefer to rely more on the cloud storage and save a few hundred dollars.
Battery Life
For photographers, it's important to know that your iPhone isn't going to run out of charge. The iPhone doesn't have the best reputation for a long battery life – mainly due to its power-consuming features – and unfortunately the new iPhone 8 and 8 Plus have a battery life this is not much better than the equivalent iPhone 7. Fortunately, despite increased performance, the iPhone X lasts up to 2 hours longer than the iPhone 7. This is partly down to efficiencies which come from the new and improved screen.
Wireless Charging
All three models allow wireless charging in addition to conventional wired charging. Unfortunately, to perform wireless charging you'll need to purchase a Qi-compatible wireless charging pad or dock, as these aren't provided as standard.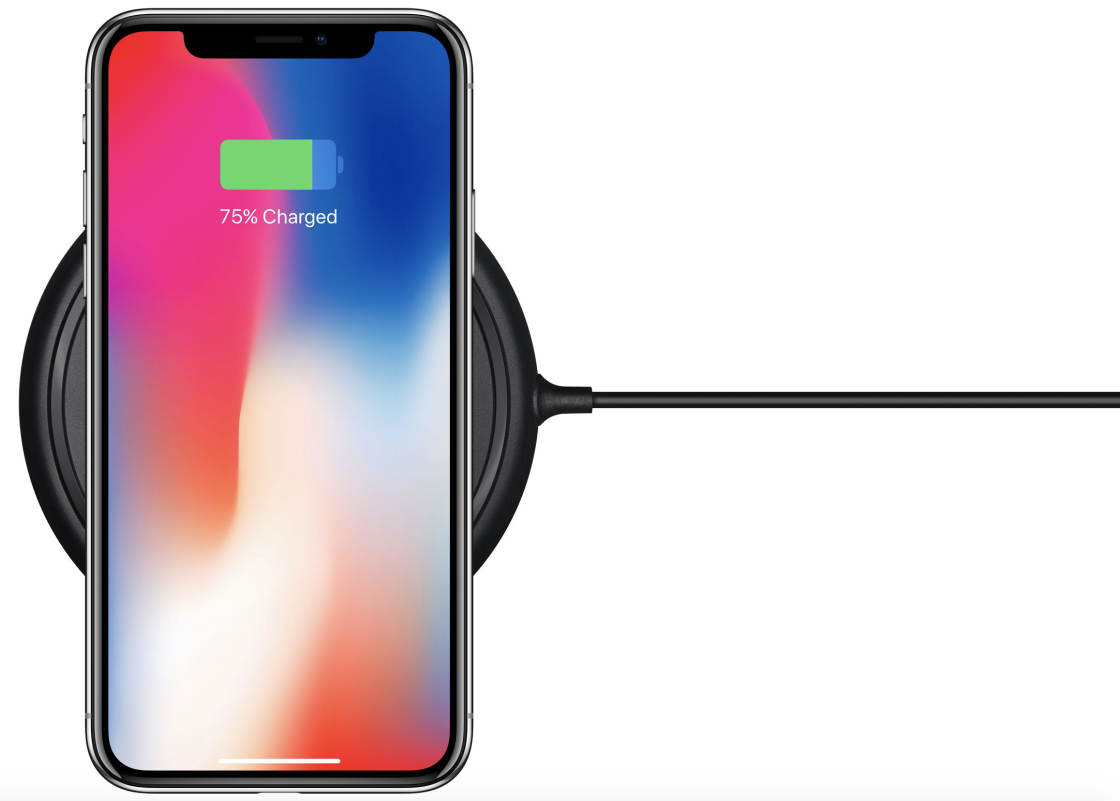 If you're not already familiar with wireless charging it's worth noting that it can take twice as long to charge wirelessly compared to wired charging.
Touch ID vs Face ID Security
Unlocking the iPhone 8 and 8 Plus can be done using the same Touch ID feature found on previous models. When you set the iPhone up (or at any time after that) you can teach the iPhone to recognize your finger or thumbprints. Then, unlocking the iPhone is simply a matter of resting your finger or thumb gently on the Home button until the phone unlocks. You can still unlock your phone using a passcode, as with previous models.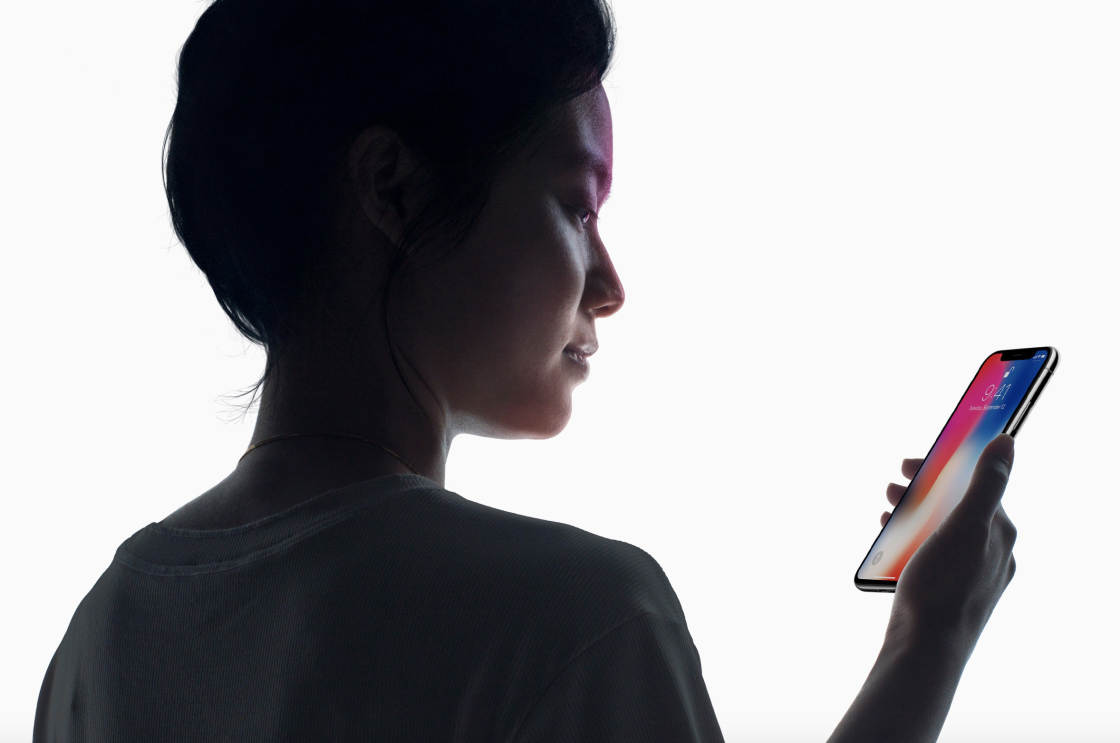 On the iPhone X – which has no Home button – there's no Touch ID. Instead, the improved "Selfie" camera doubles as a facial recognition device, called Face ID, which scans your face, and only unlocks the phone if it recognizes you. There's a short one-time setup process to activate this feature. You may be glad to know that if it doesn't recognize you, or if you decide not to activate Face ID, you can still unlock the phone using a passcode.
As with previous models, photographers can quickly access the native camera app without unlocking the phone.
iPhone Features Compared
For many photographers, a quick glance at a list of specifications is enough to help you make a decision. So, here's a comparison table showing the most important "numbers" for each model.

Prices
iPhone 8
64GB – $699 / 256GB – $849
iPhone 8 Plus
64GB – $799 / 256GB – $949
iPhone X
64GB – $999 / 256GB – $1,149
The iPhone 8 and iPhone 8 Plus can be purchased direct from Apple.
The iPhone X can be purchased direct from Apple.
iPhone 8 Plus vs iPhone 8 vs iPhone X Camera: Pick The Best iPhone For You
So, you've learned about the differences between the iPhone X, iPhone 8 Plus and iPhone 8. But perhaps you're still not sure which to go for? Let's recap the main features of each of the new iPhone models and point you in the right direction for your photography needs.
iPhone X
Brand new design with edge-to-edge screen, image stabilization on both rear-facing lenses, powerful Portrait Mode with Portrait Lighting effects, slow sync flash and wireless charging.
iPhone 8 Plus
Incremental design from the iPhone 7 Plus with improved processor, Portrait Mode with Portrait Lighting effects, slow sync flash, faster wired charging and wireless charging.
iPhone 8
Incremental design from the iPhone 7 with improved processor, slow sync flash, faster wired charging and wireless charging.
So, which iPhone is best for you?
Is money tight? Check the prices listed above. The iPhone 8 is the cheapest option, followed by the iPhone 8 Plus, then the iPhone X.
Upgrading from the iPhone 6s or earlier? Then you'll be blown away by all three iPhones.
Upgrading from the iPhone 7 or 7 Plus? You may feel slightly underwhelmed as the iPhone 8 and 8 Plus don't look or feel much different to the earlier models. That said, there are notable improvements, especially when it comes to image quality due to an improved sensor, better Portrait Mode results, and the addition of Portrait Lighting to the iPhone 8 Plus.
Primarily shoot portraits? Then you should go for the iPhone X, or if the budget won't stretch that far, the iPhone 8 Plus.
Do you often shoot in low light? You'll appreciate the iPhone X's wider f/2.4 aperture on its 2X telephoto lens.
Got small hands and don't like your smartphones too big and bulky, go for the iPhone X or iPhone 8.
Finally, all three iPhone models are incredible and represent the very best in smartphone design, functionality and usability to date. Whichever you choose, you'll have a fantastic smartphone with photographic capabilities which rival dedicated cameras.