Are you looking for interesting Christmas gift ideas for the iPhone photographers in your life? Maybe you want to make your own "wish list" so that family and friends know exactly which iPhone camera accessories you'd love to receive. Whether you're looking for gifts for yourself or others, this article explores ten great photography gift ideas that will make every iPhone photographer happy.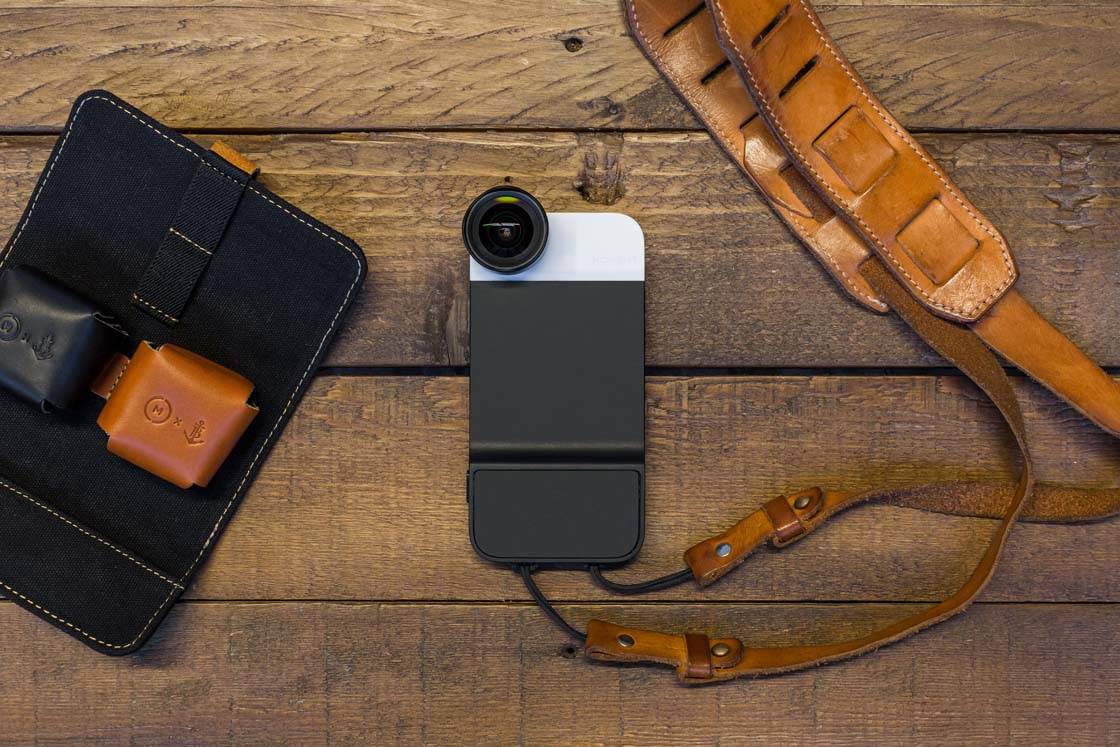 1. Olloclip Lens Kit
Add-on lens kits allow you to take your iPhone photography to a whole new creative level. Whether you want to capture extreme close ups of flowers and insects, or ultra wide angle landscape photos, there's a lens for every situation.
The olloclip lens kits are popular with many mobile photographers, offering a diverse range of options at affordable prices. They simply clip onto the top of your iPhone, allowing you to choose which lens you want to shoot with.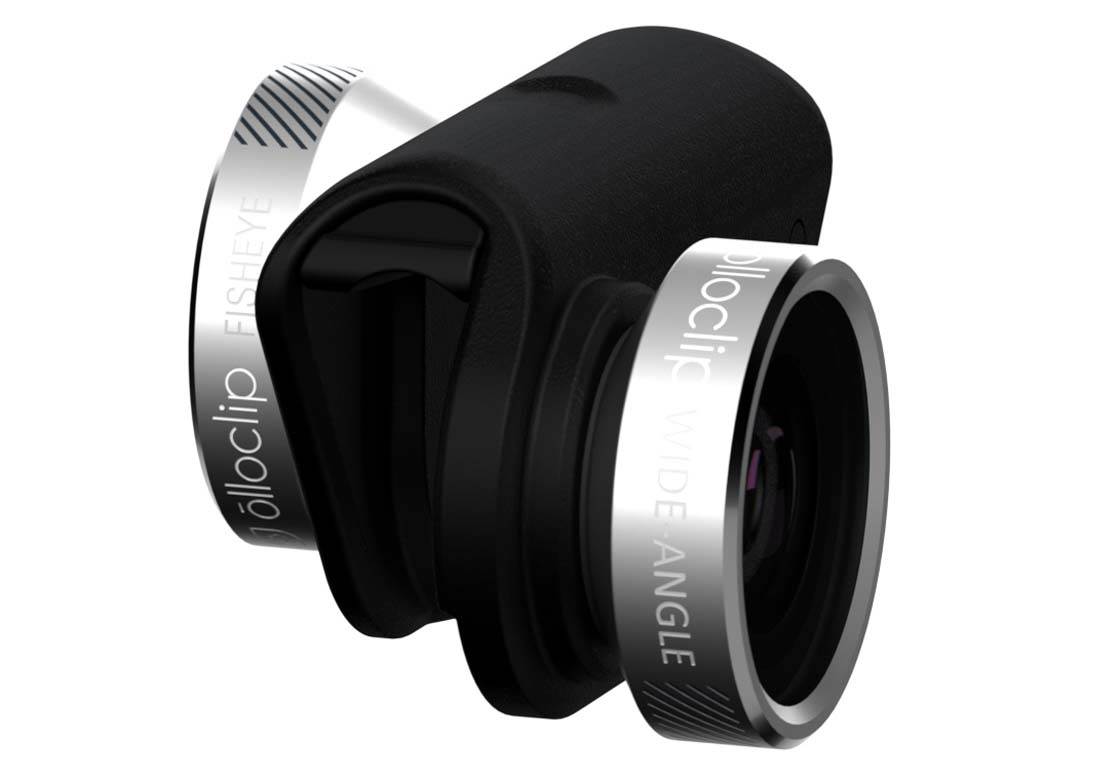 The olloclip 4-in-1 lens kit is a great starting point. It contains four different lenses: a wide angle lens, a fisheye lens, and two different macro lenses which can be used to shoot amazing close-up photos.
The olloclip 4-in-1 lens costs $79.99 (cheaper for older iPhone models). Just make sure you order the correct lens kit for the model of iPhone you're using.
There are plenty of other olloclip lens kits that include different combinations of wide angle lenses, macro lenses, telephoto lenses, and even a circular polarizing filter for eliminating glare/reflections and darkening skies.
With so many lens combinations, there's likely to be an olloclip (or two) that fits your specific needs.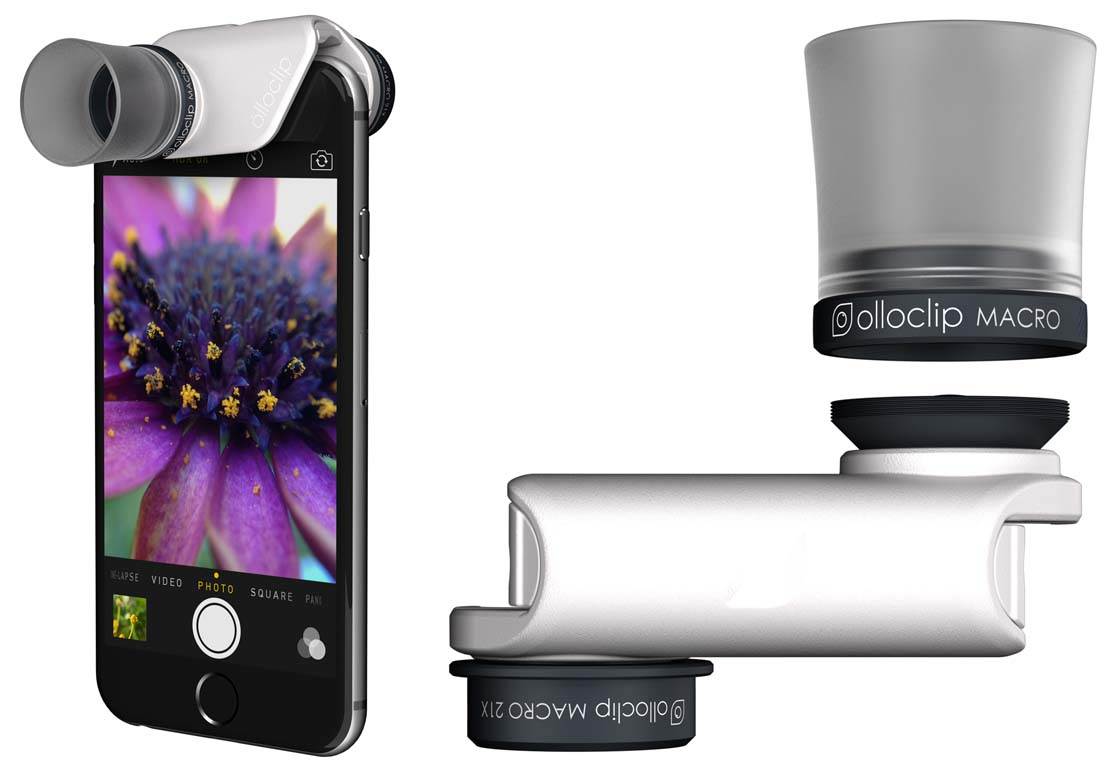 You can purchase olloclip lenses online at Amazon, and you can see the entire olloclip lens collection at olloclip.com
2. Moment Lenses
If you're looking for a higher-quality lens kit for your iPhone, there are a small, but growing number of options available.
Moment Lenses were one of the first premium lens kits available for the iPhone, and they're still one of the best.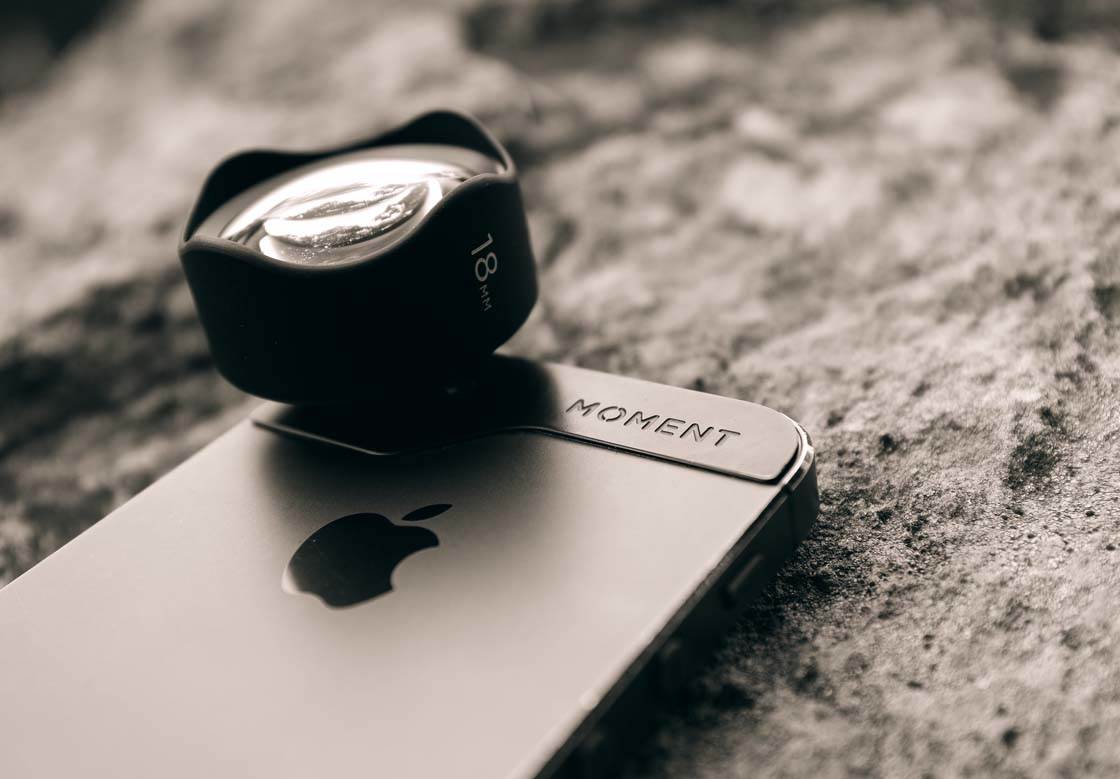 They attach to the iPhone via a special stick-on mounting plate, or you can purchase a Moment iPhone case that the lens will attach to.
By utilizing a premium add-on lens such as those from Moment, you can really take the quality of your iPhone photos to a whole new level.
Moment offers a telephoto lens for getting a closer view of your subject, a wide angle lens for getting more of the scene into the frame, and a macro lens for capturing beautiful close up photos.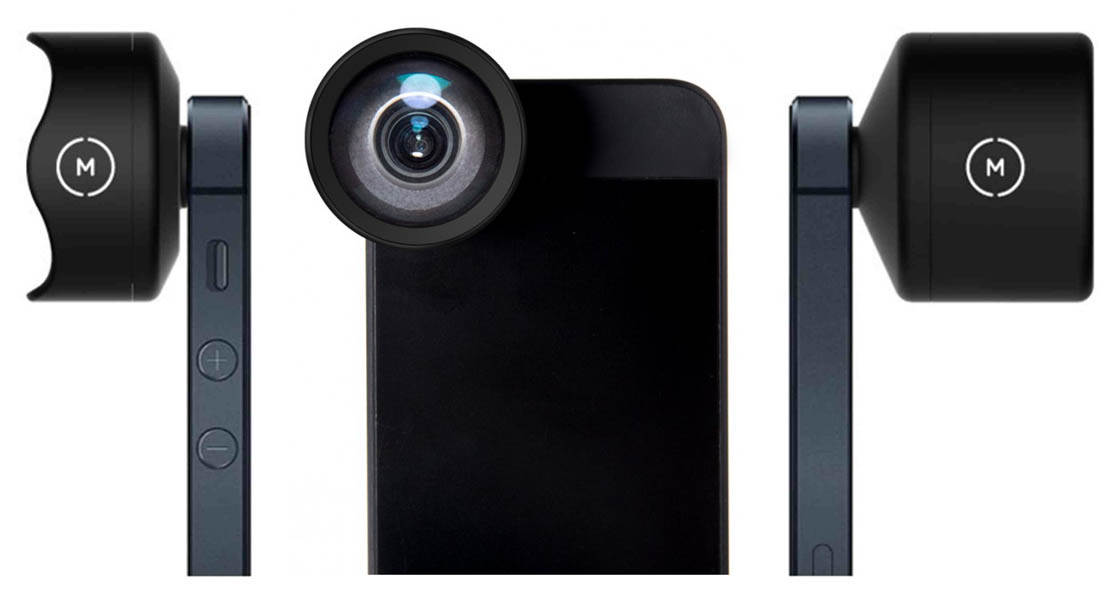 Lenses currently start at $79.99 and can be purchased from the Moment website: momentlens.co
They also have a beautiful collection of accessories, including a leather neck strap and leather lens case, in case you want some extra stocking filler gifts!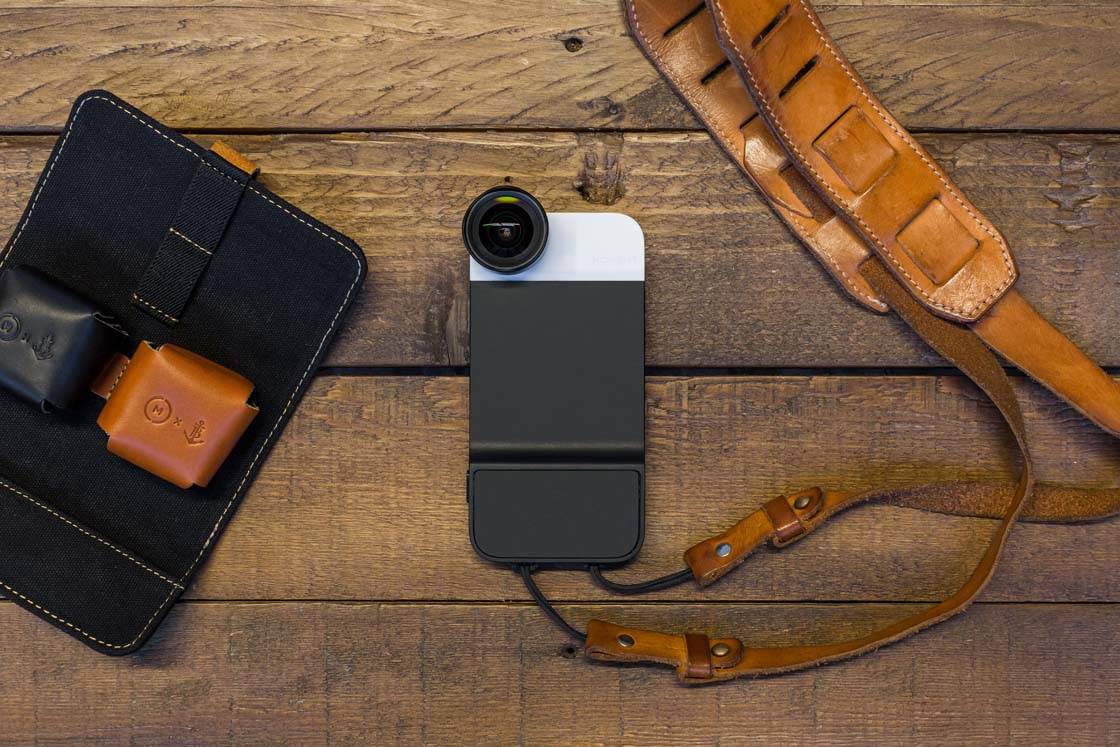 3. GorillaPod
A good tripod is essential for taking long exposure photos, self-portraits, and for ensuring shake free photos in low light conditions.
There are several great options to consider when it comes to tripods for iPhones. But one of the most popular is the Joby GorillaPod.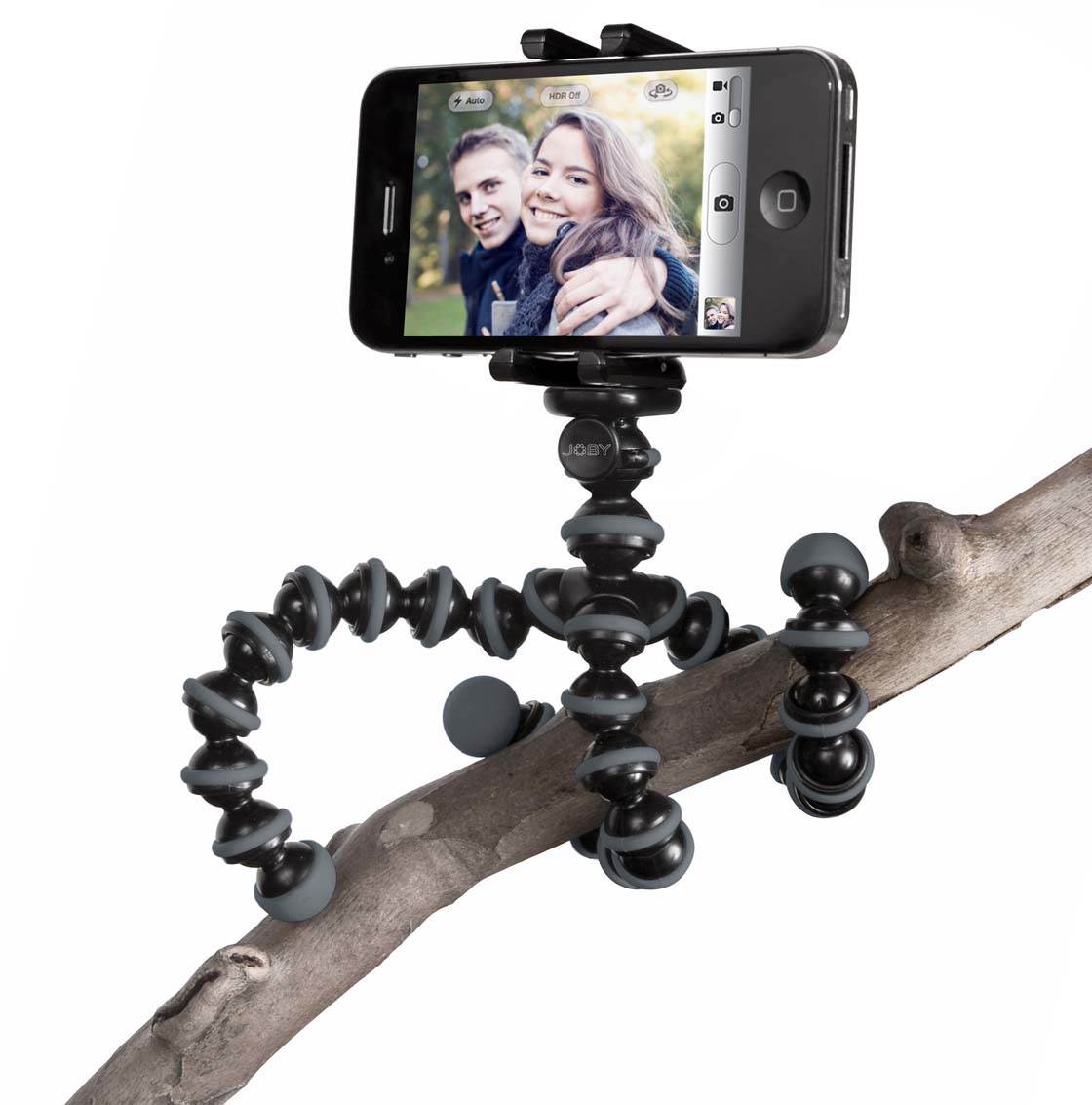 The GorillaPod is compact, lightweight, and extremely flexible (literally!). As you can see in the photo above, you can wrap the bendable legs around objects such as poles, trees and fences to brace your iPhone for taking photos.
The legs can also be positioned in a free-standing manner like a more traditional tripod. And there's even a version available that has magnetic feet.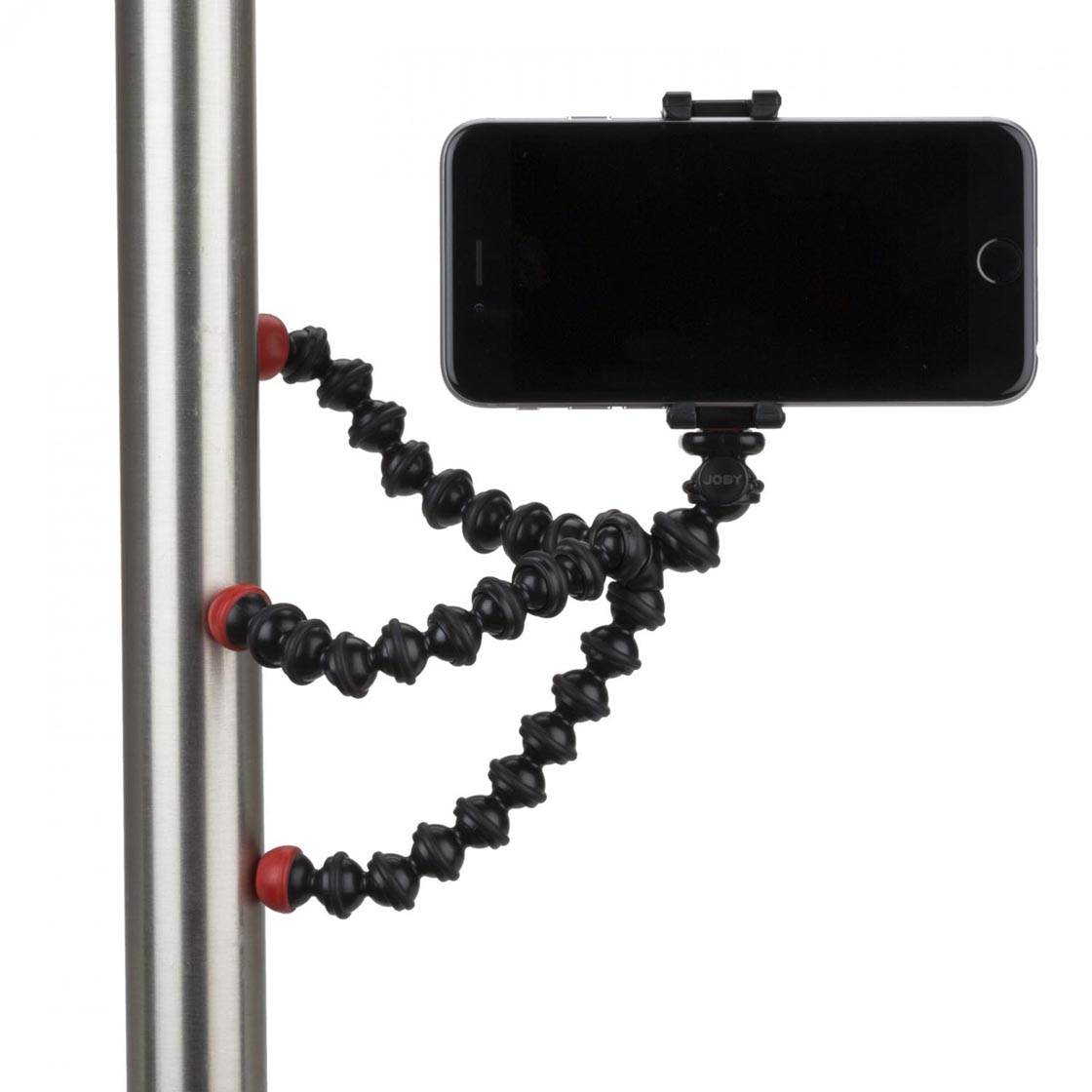 If you're looking for a simple, yet effective "mobile" tripod, you really can't go wrong with the GorillaPods.
The standard Joby GripTight Gorillapod costs $19.95 and the Magnetic GorillaPod costs $22.99.
4. Lollipod Tripod
A personal favorite of mine is the Lollipod tripod. In some ways, the Lollipod is a bit of a crossover between a monopod and a tripod.
It consists of one multi-section telescoping pole that can stand freely on a small tripod at its base.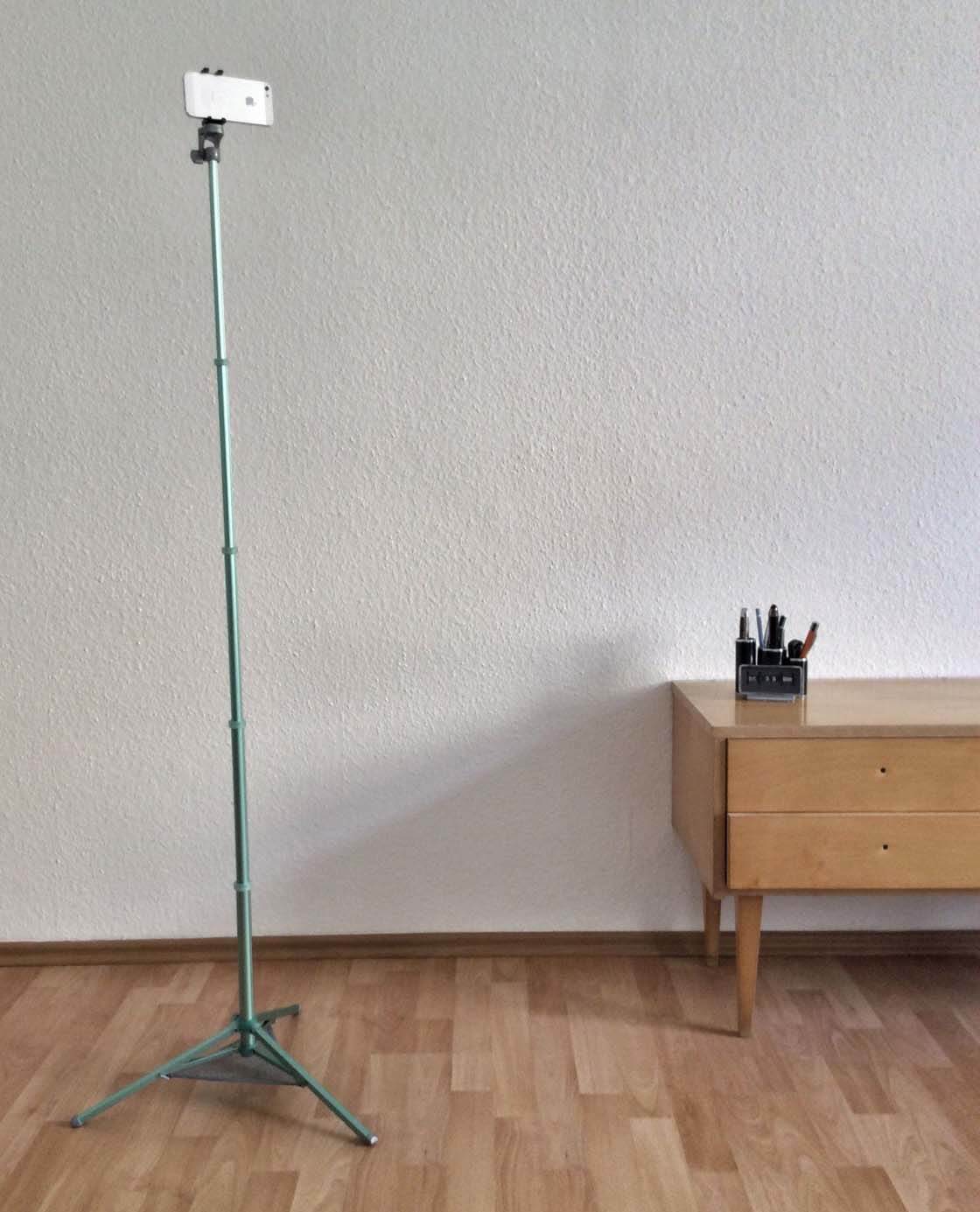 The biggest advantage of the Lollipod is that it's exceptionally lightweight and easy to carry. It packs up small, yet can extend up to nearly four feet.
If you keep the tripod legs collapsed, you can even use the Lollipod as a selfie stick or to shoot from high above you.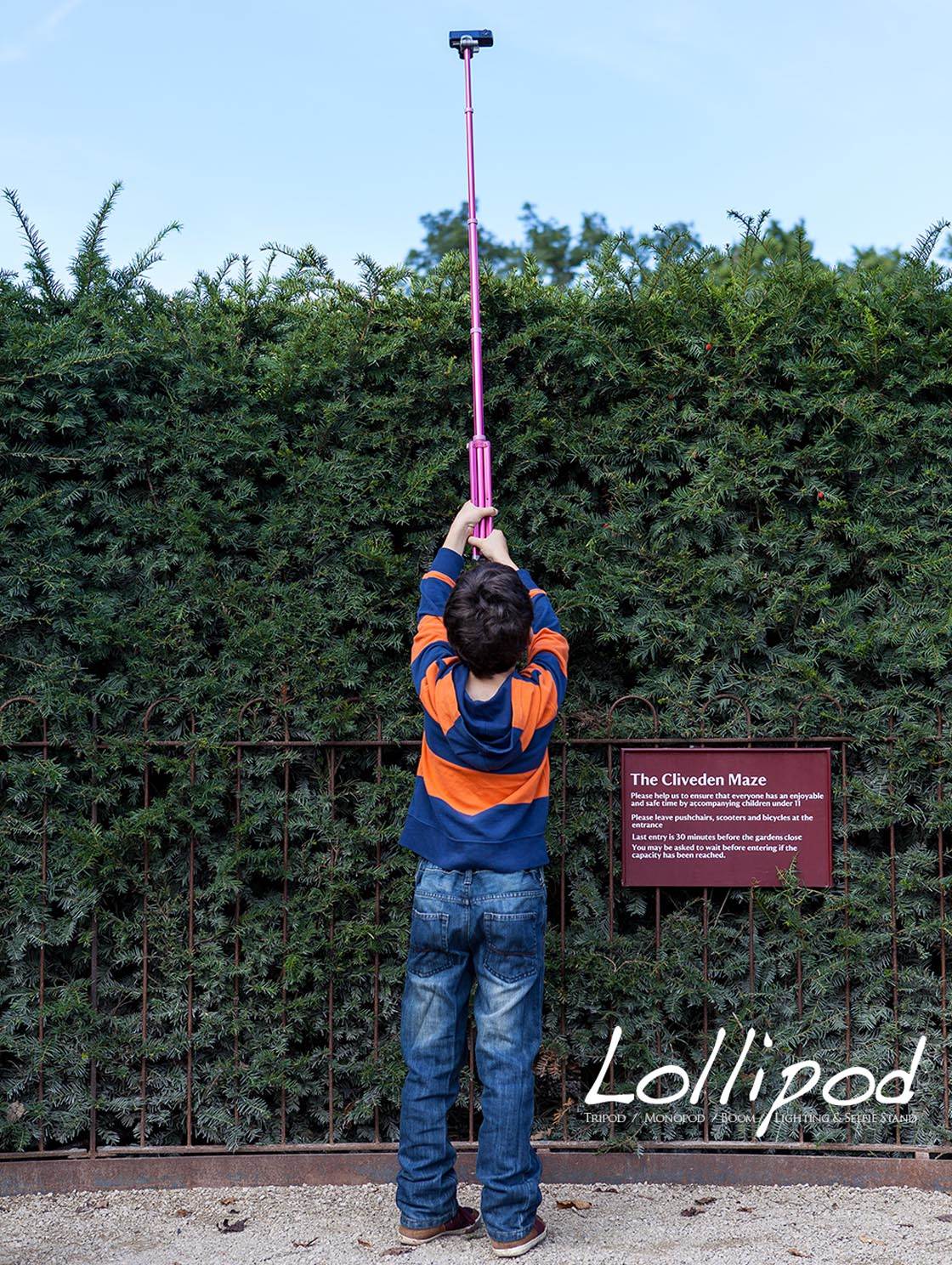 I've been using a Lollipod both on location and in my studio for almost two years now, and it continues to work as well as it did the day I bought it.
The Lollipod comes in a great range of colors, and costs around $55. It's a really great investment if you're in need of a lightweight, flexible-use tripod for your iPhone.
5. Watershot Splash Case
If you shoot in or around water, a waterproof case is essential for keeping your iPhone dry. There are several waterproof cases available for the iPhone, including the Watershot Splash.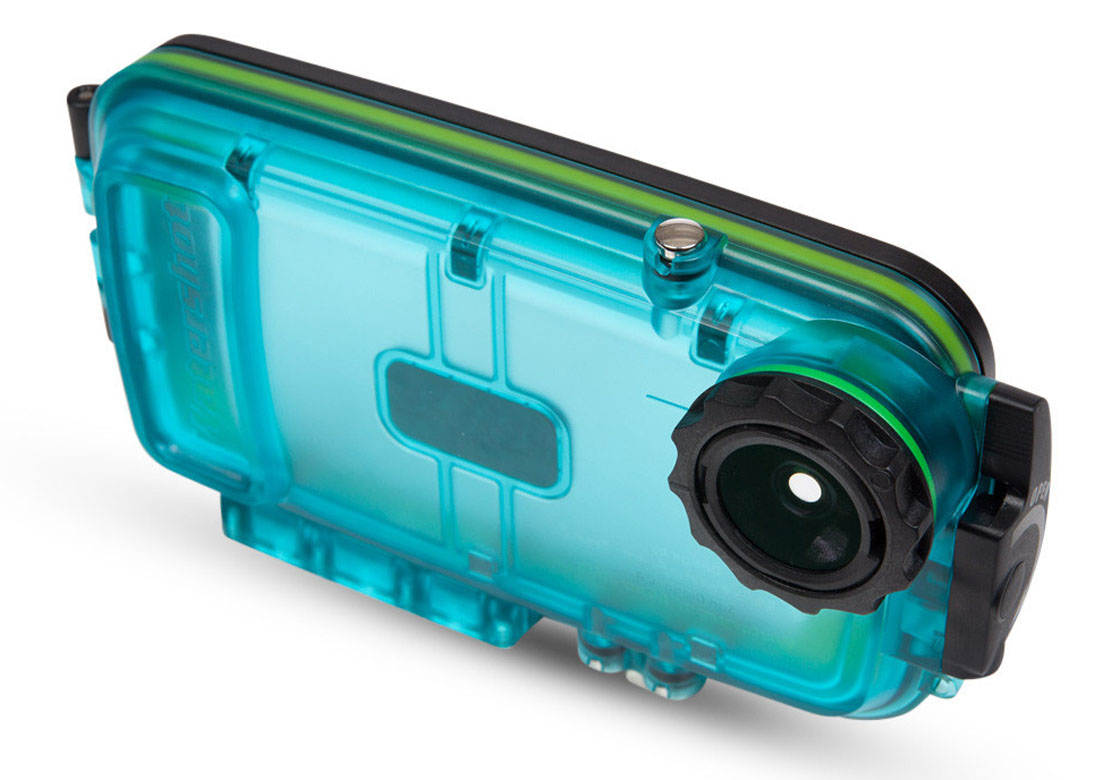 The Watershot Splash is a great way to take your iPhone photography underwater and start capturing amazing aquatic images.
It's an exceptionally durable case that can also be used underwater up to a depth of 10 meters.
The Watershot Splash case retails for $99.99.
If you are not in a hurry, Watershot will soon be launching a "Pro" version of the Watershot case, which is submersible up to 60 meters. You can pre-order the Watershot Pro via the developer's website: watershot.com
6. Muku Shuttr Release
If you're planing to use a tripod for your iPhone photography, you'll likely need a means of triggering the shutter release remotely (without touching your iPhone).
This allows you to appear in the shot yourself, and it also ensures that you don't have to touch the iPhone which can cause movement and camera shake.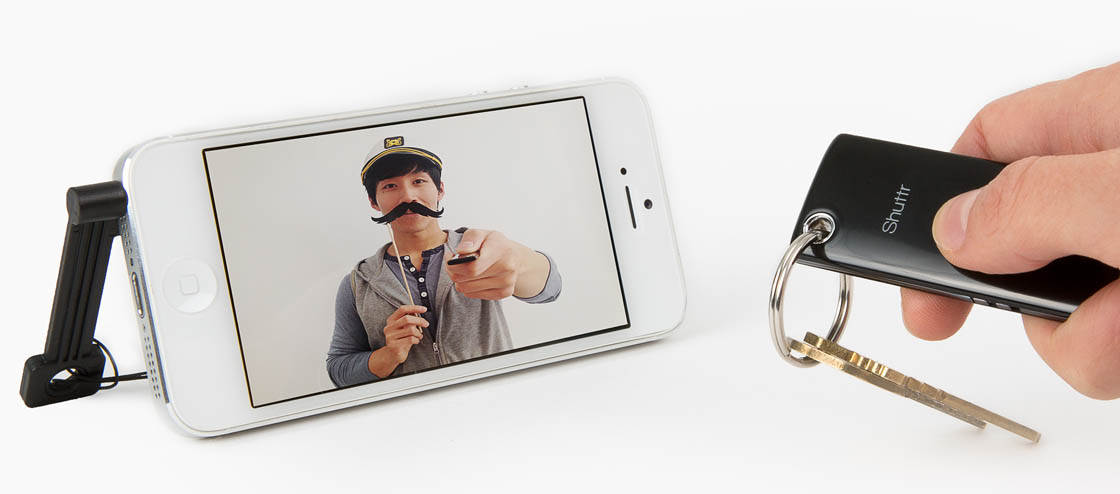 One of the best options for a wireless remote is the Muku Shuttr. This is a great iPhone accessory that connects to your iPhone via Bluetooth.
It works with any camera app that supports the use of the volume buttons to trigger the shutter release, including the native camera app.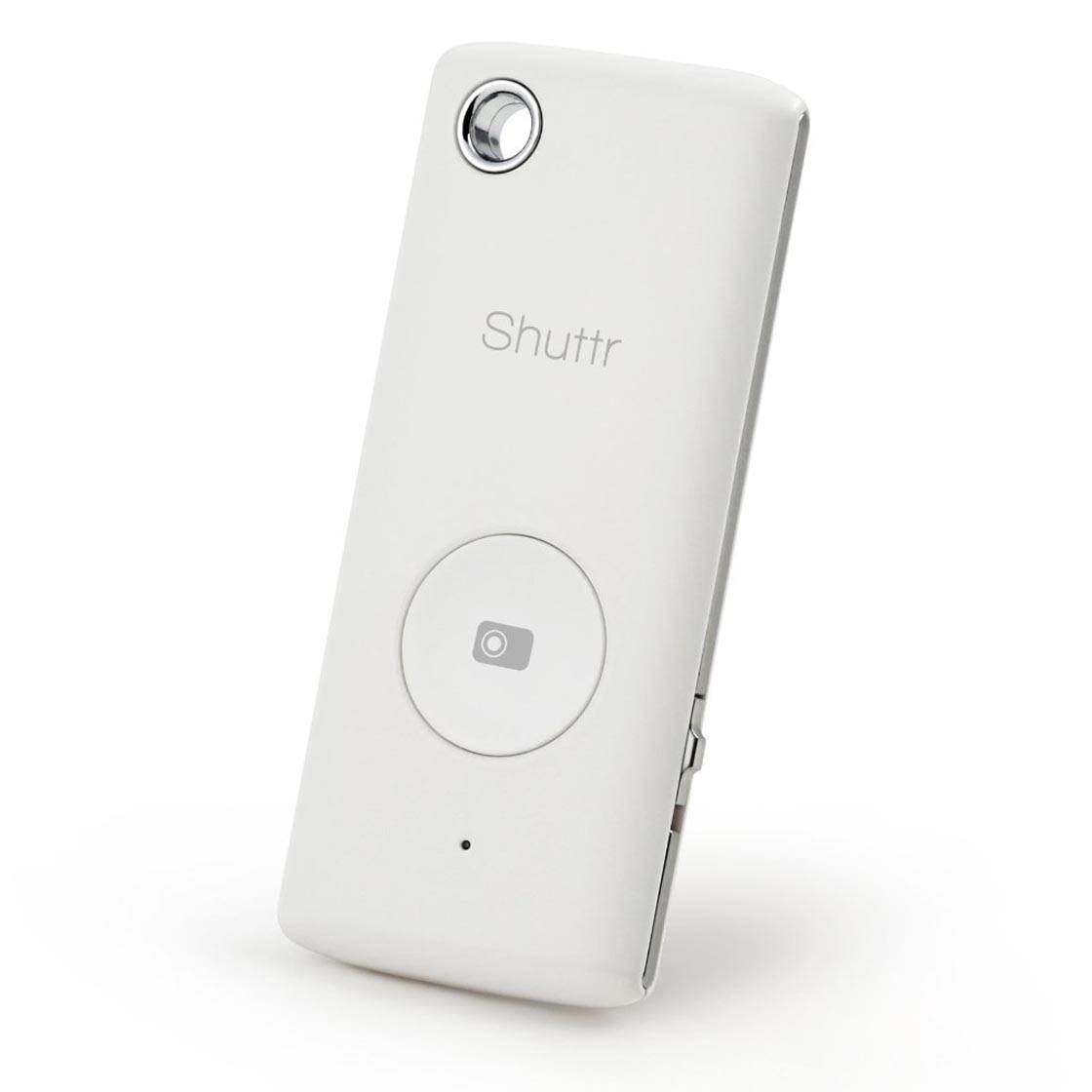 Simply pair the Muku with your iPhone via Bluetooth just once, and it will be ready to go whenever you are.
The Muku Shuttr can be purchased for just $39.
7. Anker External Battery
If I had to pick just one accessory to buy, I'd go with an external battery/charger. After all, you can't take great photos if your iPhone's battery runs out.
For the past few years I've used an Anker E5 external battery/charger to keep my iPhone powered up on all-day photo walks.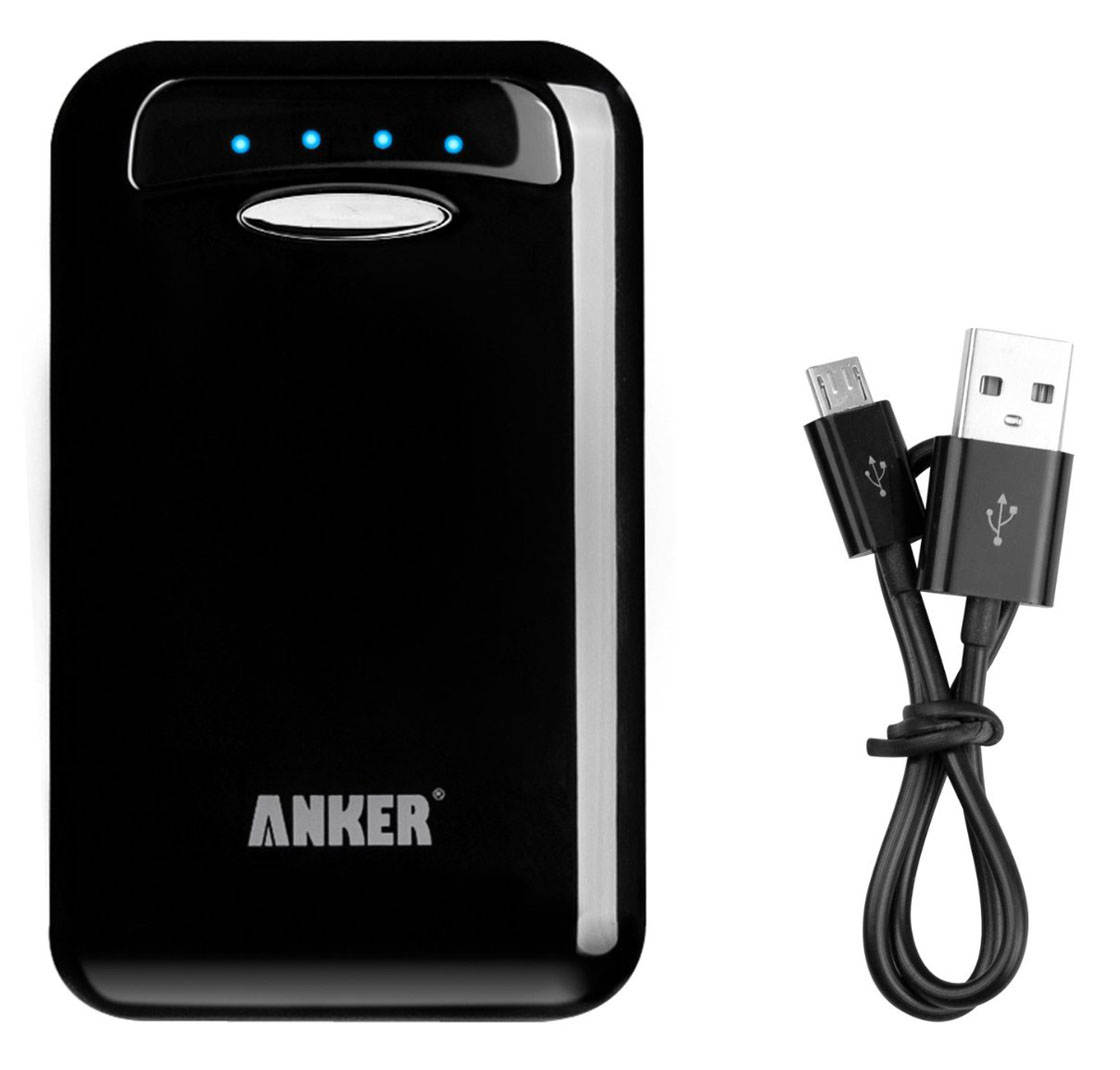 With enough power storage to charge your iPhone five to six times, as well as a second USB port, the Anker E5 can even be used to recharge a friend's iPhone several times over the course of a photo shoot.
If you want to stay truly mobile, consider purchasing a 6 foot USB-to-lightning cord so that you can keep the Anker in a bag or backpack while continuing to use your iPhone while it charges.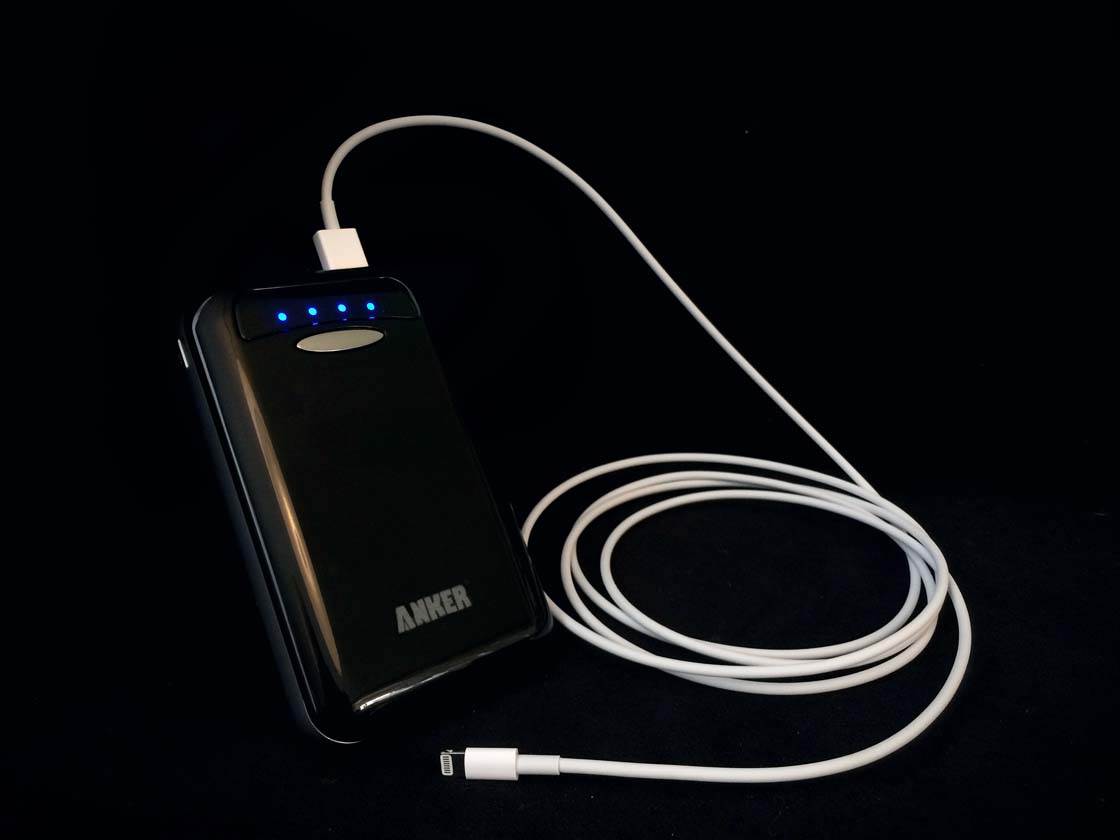 Anker offers several models and sizes to choose from. The Anker E5 is available for $34.99, or you might prefer a smaller version (offering less battery power) such as the Anker PowerCore+ which is only $17.99.
8. Nova Flash
If you're looking for a great external light source that's also extremely portable, look no further than the Nova Flash system.
This is a credit card-sized LED flash that you can take with you anywhere and use it to enhance your lighting options. You can even control up to ten Nova flash units at once.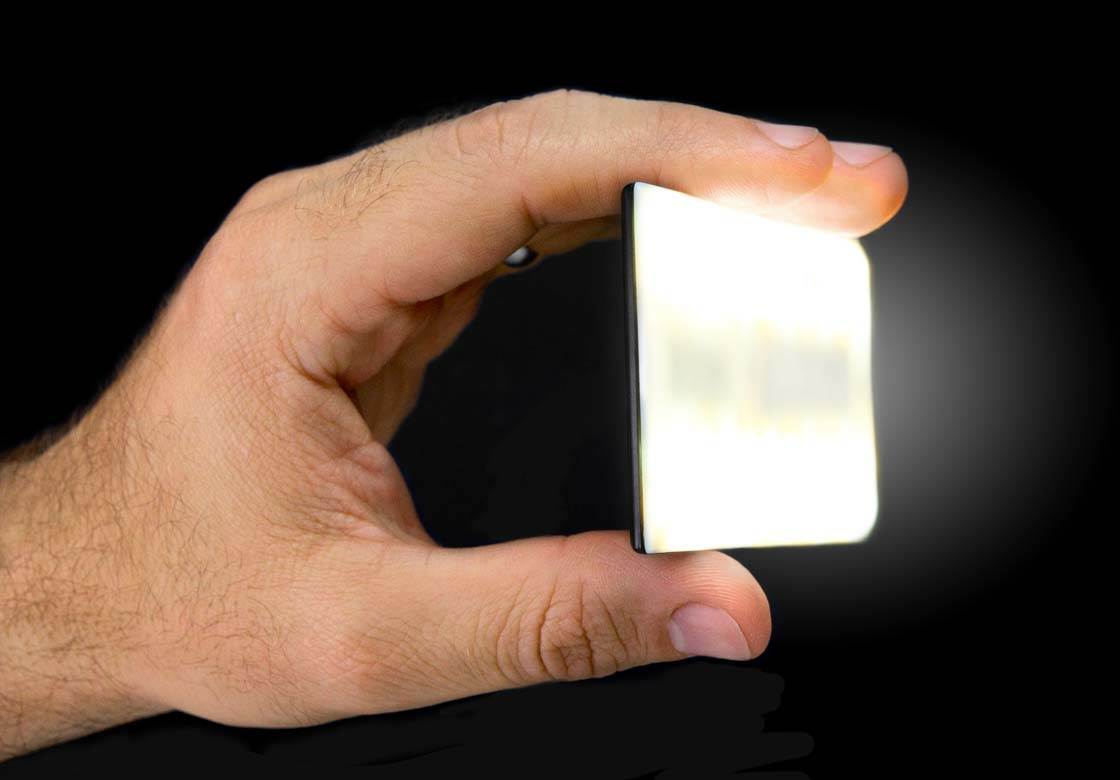 A single Nova flash retails for $59, and you can get even better deals on multiple units and/or "mint" (reconditioned) units from the manufacturer.
9. iPhone Photography Books
Books always make a great gift, and there are some excellent books available for the aspiring iPhone photographer.
I summarized a number of my favorite books in a recent article, but if I had to pick only one, I'd suggest The Art of iPhone Photography.
Written by Bob Weil and Nicki Fitz-Gerald from the popular iPhone photography website iPhoneographyCentral.com, this book offers a very detailed, step-by-step presentation of each artist's vision, creative decisions and techniques.
Typically available for around $38, the Art of iPhone Photography is a great investment for any iPhone photographer.
10. iTunes Gift Card
If all else fails, you can always purchase an iTunes gift card. This is guaranteed to make any iPhone photographer happy.
With this gift card, they'll be able to buy a wide range of photography-related apps from the App Store (in addition to music, games, movies, etc.).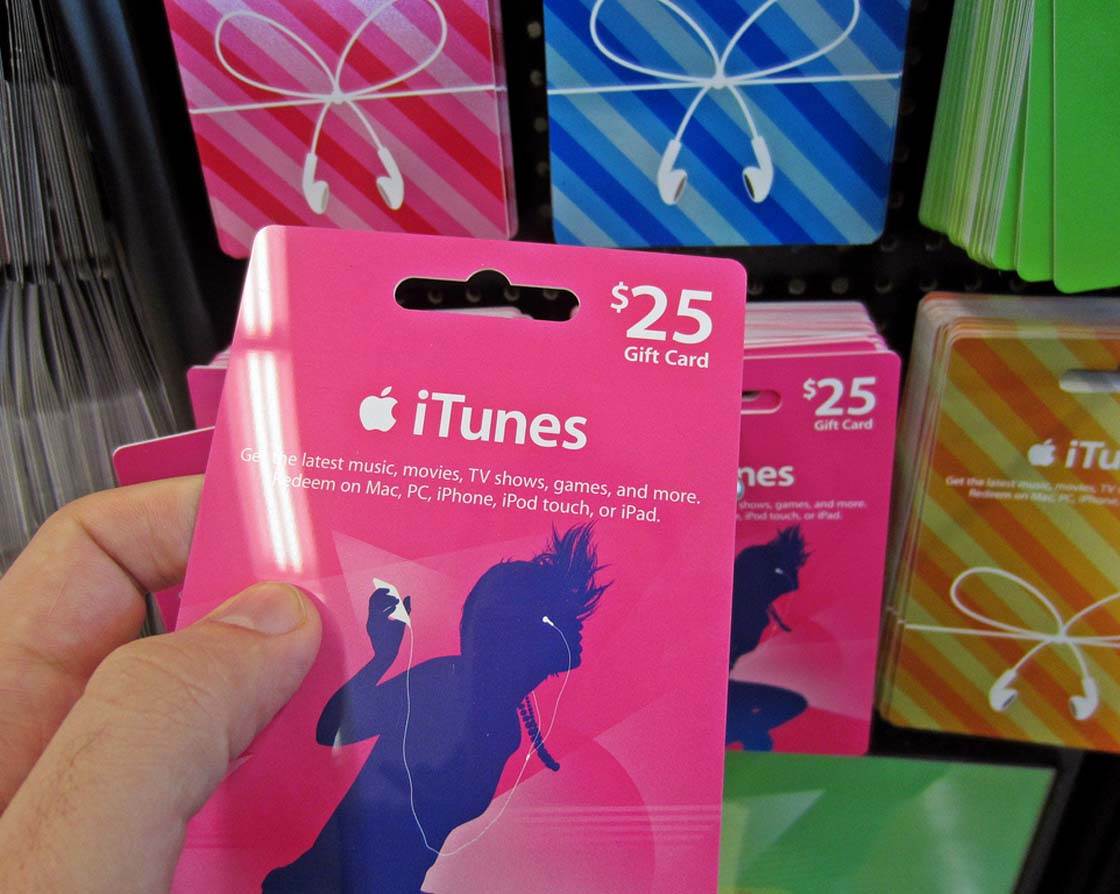 iTunes gift cards are available in various denominations, so you can choose how much money you want to spend.
You can purchase them in stores, or order a personalized gift card from Apple with a custom message for the recipient.
Conclusion
I hope this list has given you some great iPhone photography gift ideas. While they only represent a sample of what's available, this is a great starting point.
With a little bit of online research, you're certain to identify any number of great gift ideas for your family and friends… and even for yourself. Happy Holidays!