I'm really excited to share this interview with Yos Budi, a talented street photographer with an amazing eye for light and composition. Yos uses his iPhone to capture fleeting moments of city life, telling stories about the interaction between people and their urban environment. His black and white photo feed captures stunning architecture as well as powerful silhouettes and shadows of people. In this interview, you'll discover more about Yos and how he takes such incredible black and white street photography with his iPhone.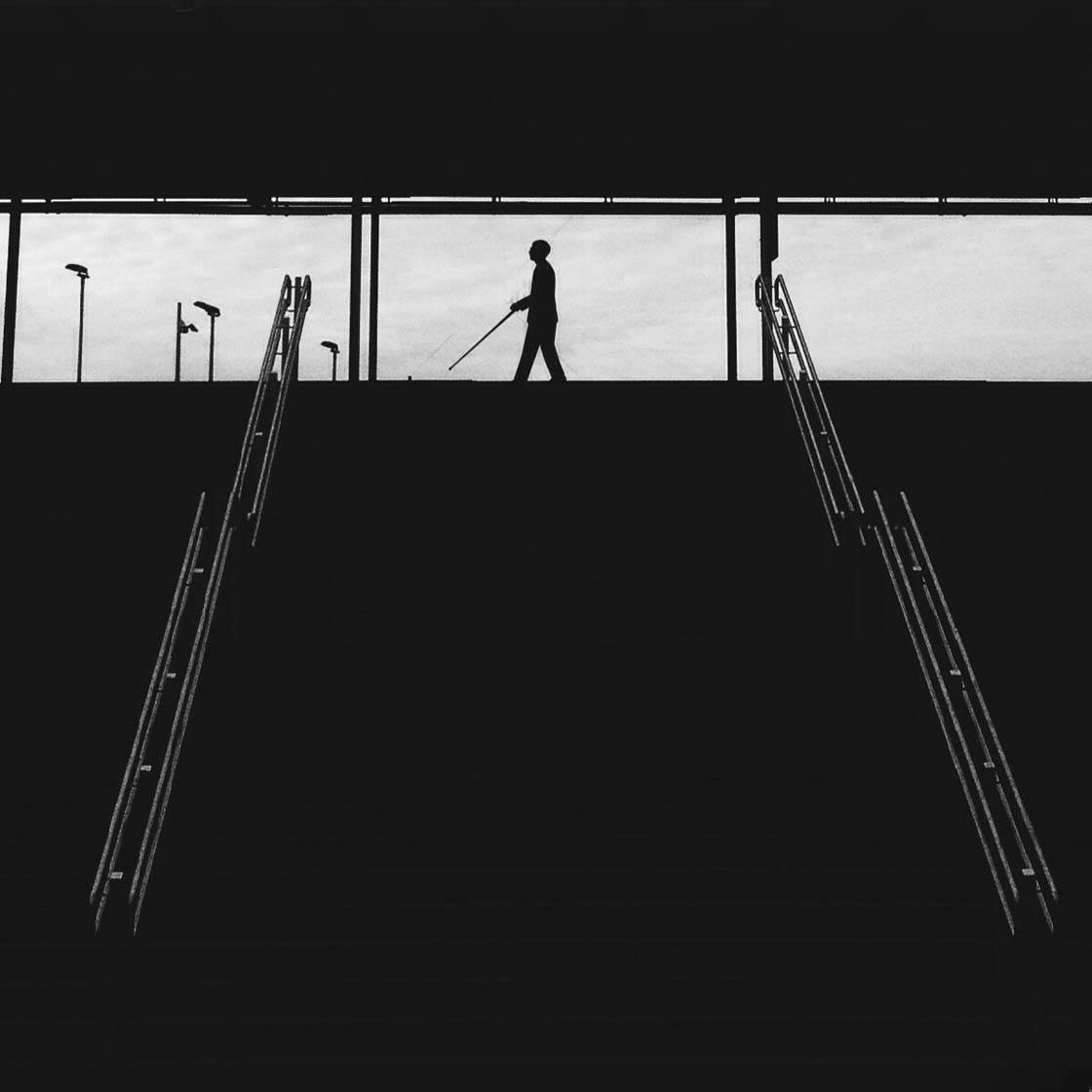 Tell us a little bit about yourself.
I'm Indonesian and currently live in Batam Island, Indonesia. I worked in Singapore as an architect for four years, but now I've settled down in Batam where I run my own architecture and interior design firm.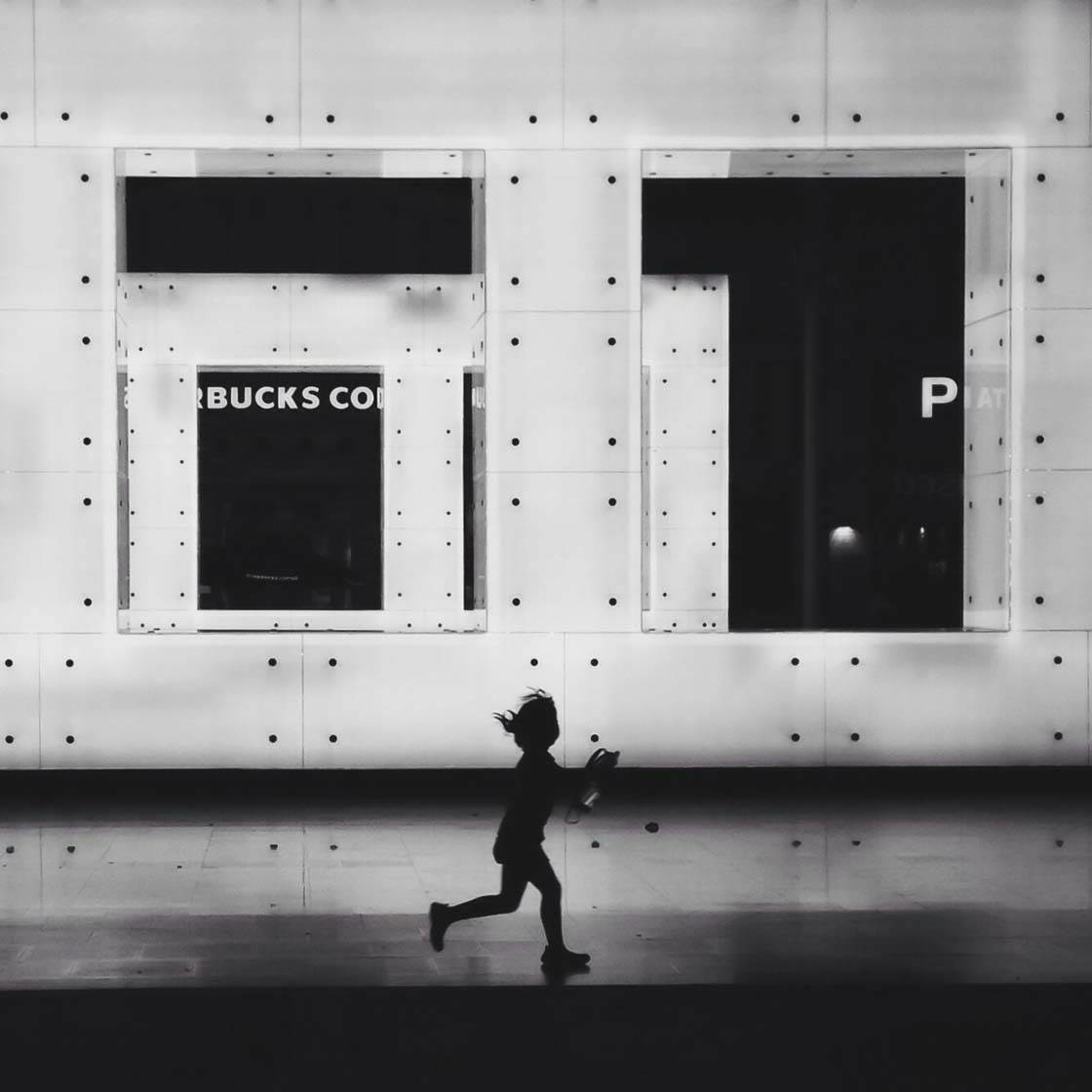 How did your iPhone photography journey begin?
I started to fall in love with photography back in 2009 when I bought my first DSLR camera – the Canon EOS 450D. I had so much fun with that camera and learned the basic skills of photography.
I started a 365 Photo A Day Challenge, then after I finished that one year project I took a break because I felt that I'd had enough of taking photos. I also had back pain caused by carrying a DSLR camera and the bag for a whole year.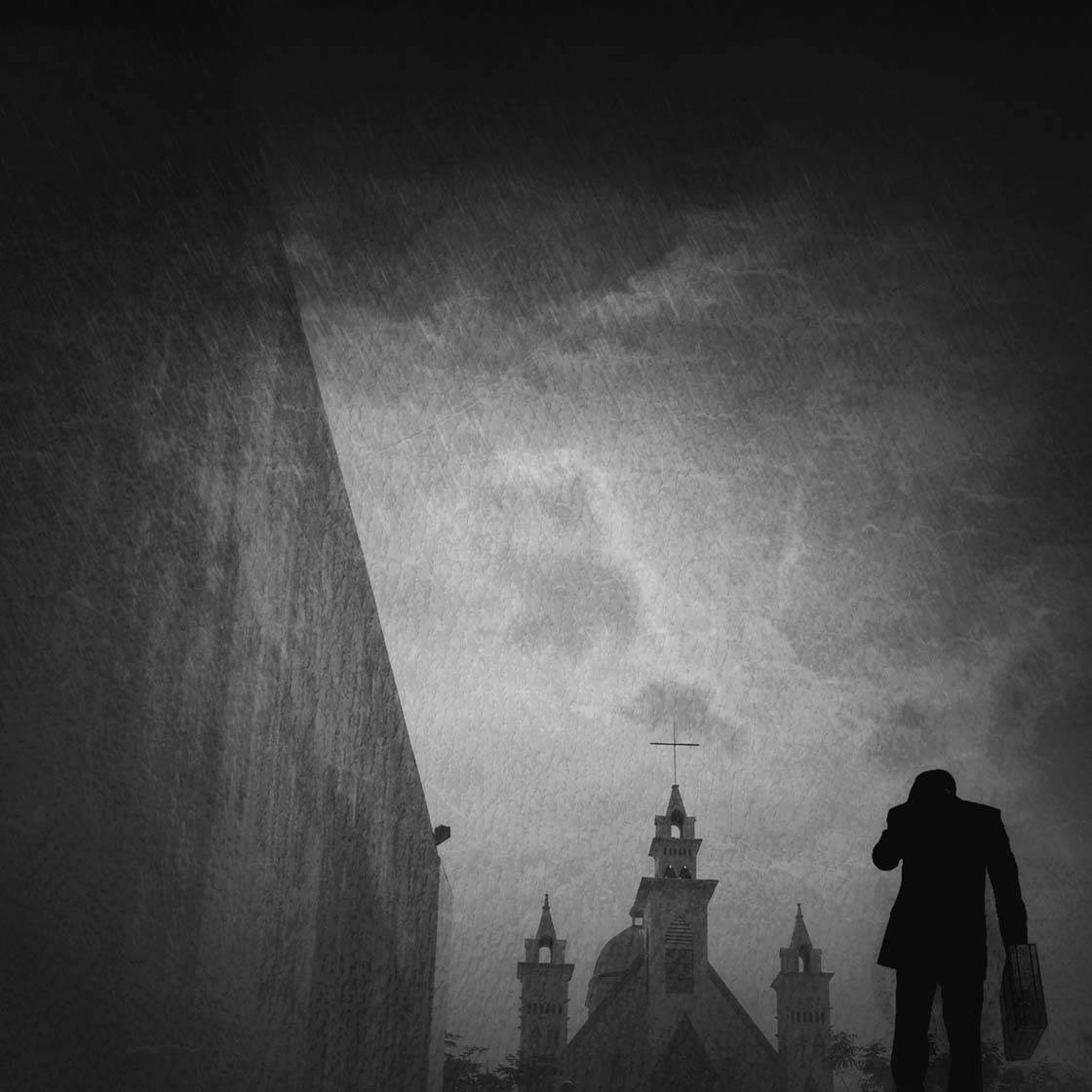 I didn't take any photos for about six months, until I got my iPhone 4s in November 2011. I already knew about the reputation of the iPhone's camera, its small size and capability for taking great pictures, and this brought back my passion for photography.
What inspires you to take photos with the iPhone?
The ease of use when taking pictures, and the ability to share my photos instantly on Instagram.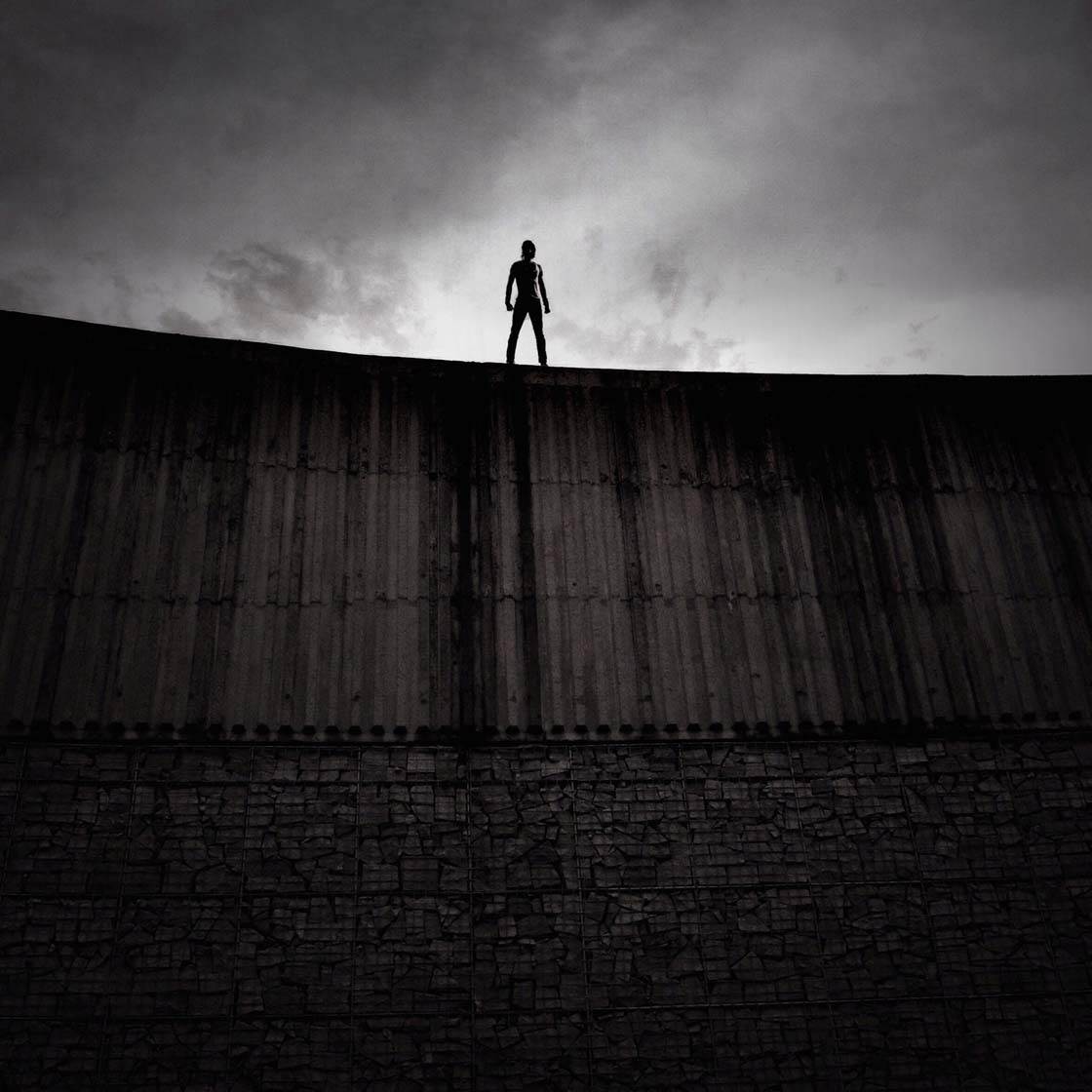 You primarily shoot street photos with your iPhone. What draws you to this genre of photography?
For me, photography is about capturing moments, and these moments can often be found on the streets. There are many stories we could see if we just "open" our eyes.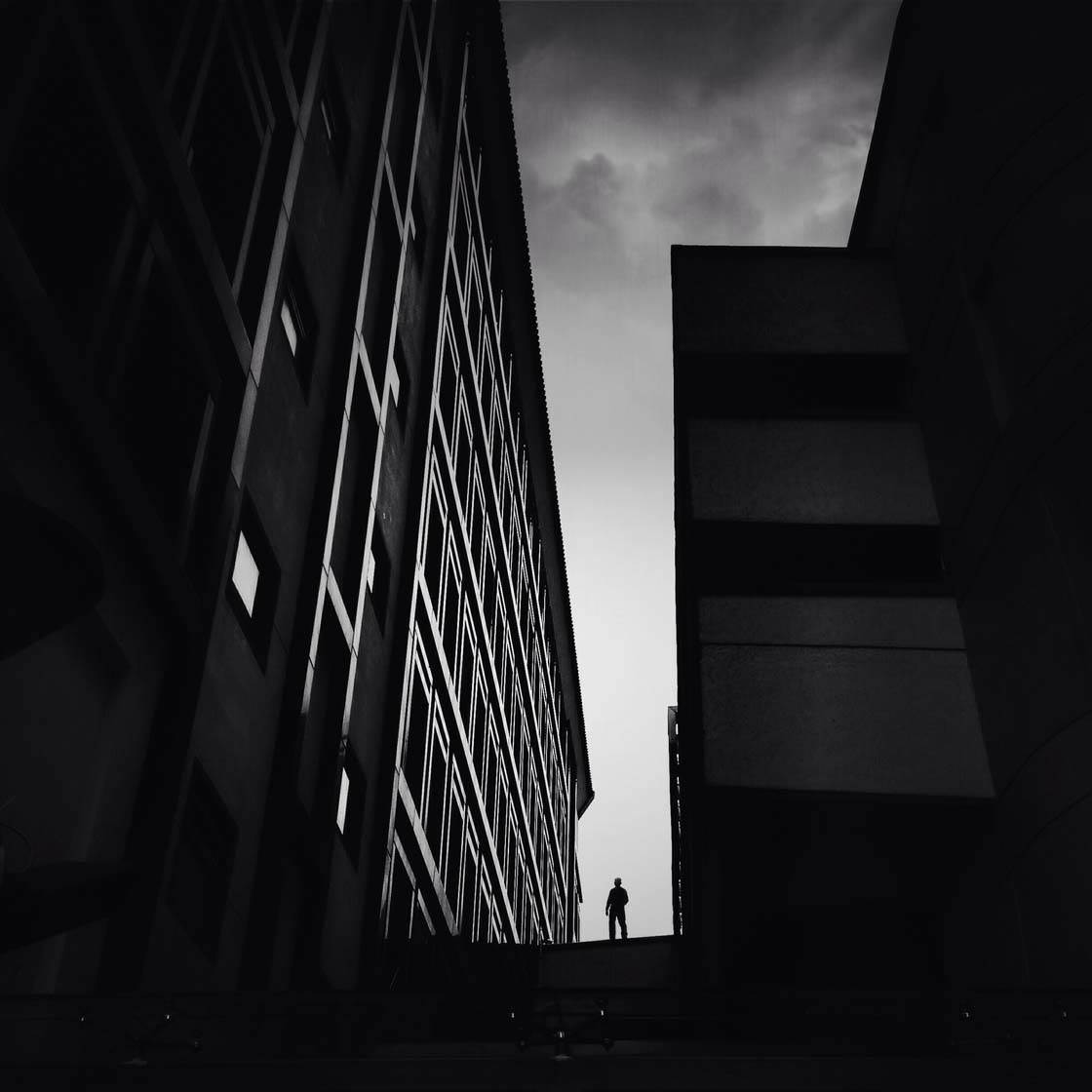 Besides that, as an architect I love to photograph architectural elements combined with human figures to show the scale of the building itself.
You have an amazing ability to capture incredible light and shade in your photos, with powerful silhouettes and shadows. What's the key for capturing these kinds of image?
The sun is our friend. Get out and take photos in the morning and late afternoon when the sun creates long shadows. These are the best times of day for this kind of photography.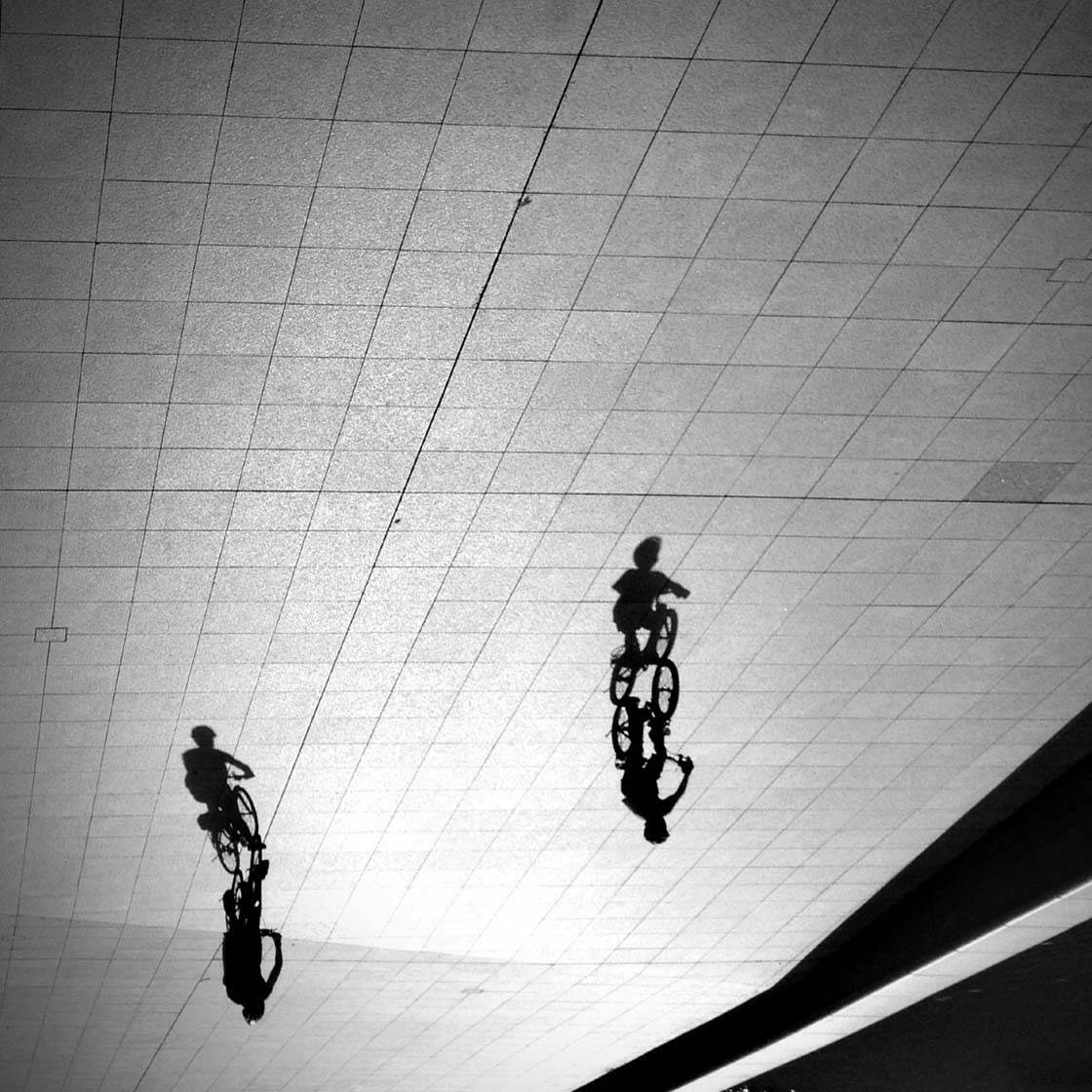 The majority of your silhouette and shadow photos are in black and white. Why do you think this kind of image looks better without color?
One of my rules for this genre is to create photos that are as simple as possible. Look for clean backgrounds, great light and shadows, and get the composition right.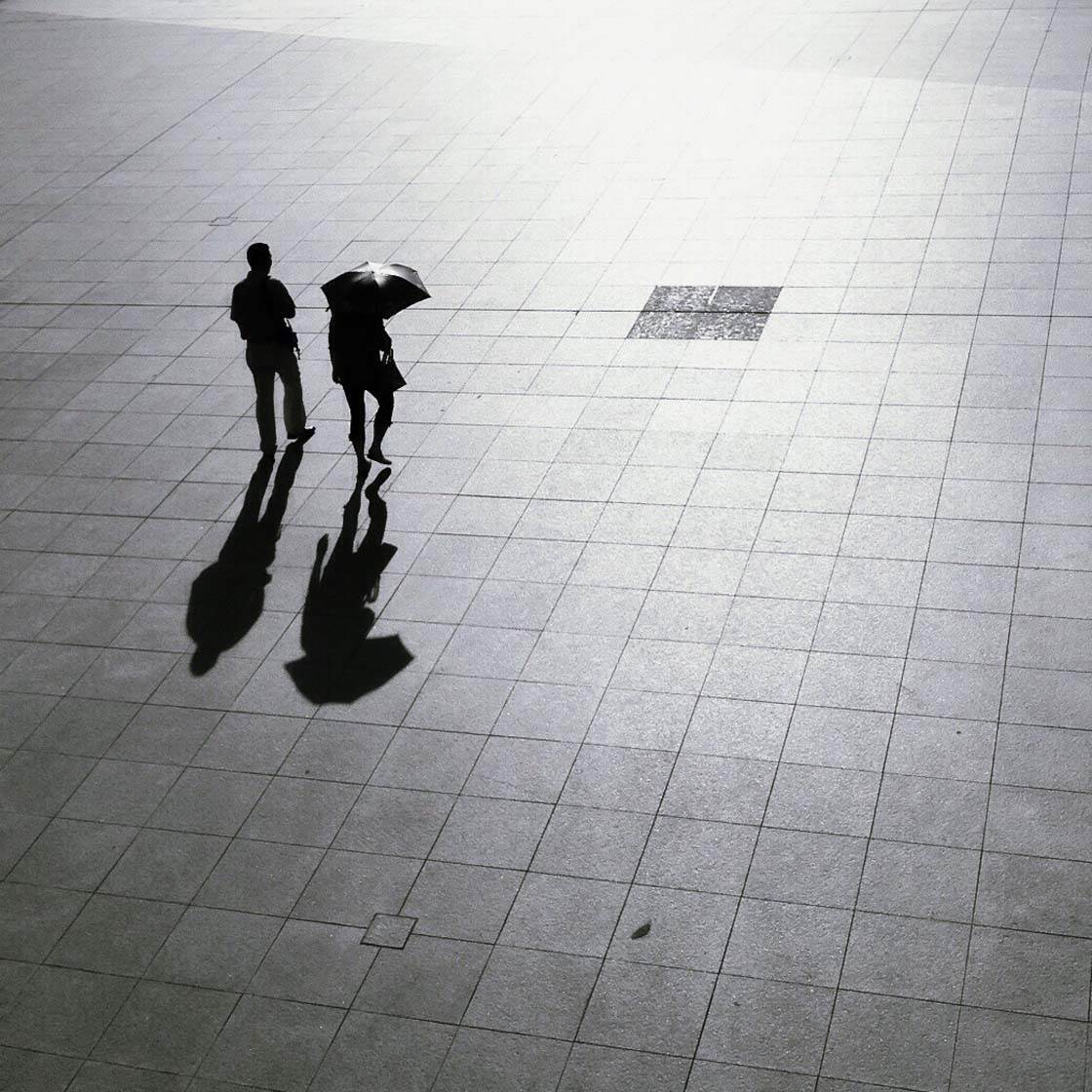 Sometimes color is just too distracting and ruins the mood I want to achieve. If you look at my Instagram feed @iyoso, most of my photos are black and white and have a moody atmosphere. Some people say my feed is full of sadness!
Many of your photos are of silhouetted figures walking through small areas of light in the scene. Do you spend a long time searching out these locations and waiting for the perfect moment when someone passes?
Sometimes it just happens in front of my eyes during my wandering, but often it takes time to search for the right location and wait for someone to pass into my scene.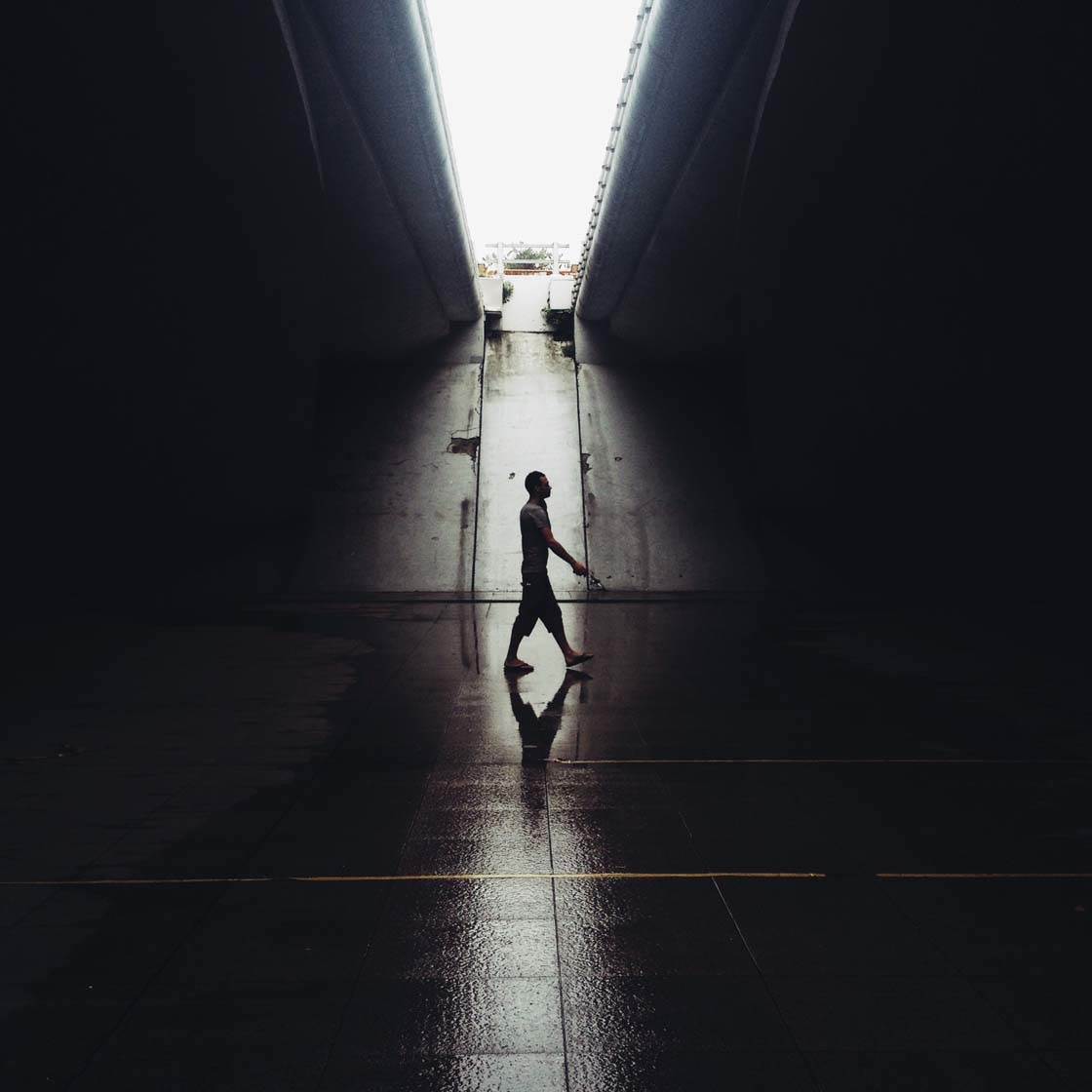 Normally I limit my waiting time to just 10-15 minutes. If nobody walks into the scene, I just walk away and find another spot.
One of the main challenges of street photography is photographing people you don't know. How do you deal with this?
I don't think they will get offended since I only take their picture with my iPhone and from some distance. In the end, they will only become a silhouette or just a small human figure in the scene. And usually I pretend to be a tourist so they'll think I just want to take some nice scenery shots.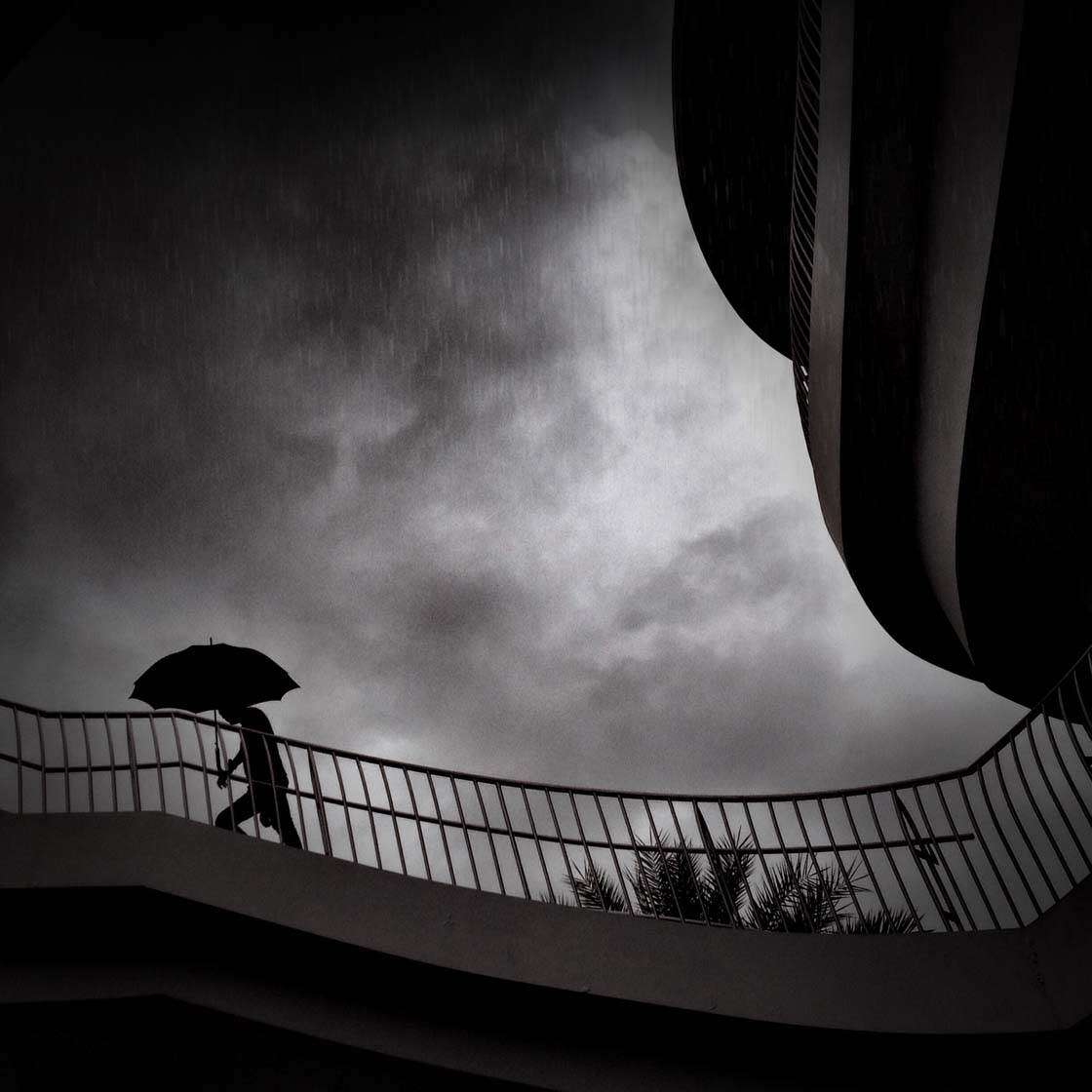 Let's talk about photo apps. Are there any apps that you use for taking photos besides the native camera app?
No, I only use the native iPhone camera app since I can launch it quickly in just a few seconds from the lock screen.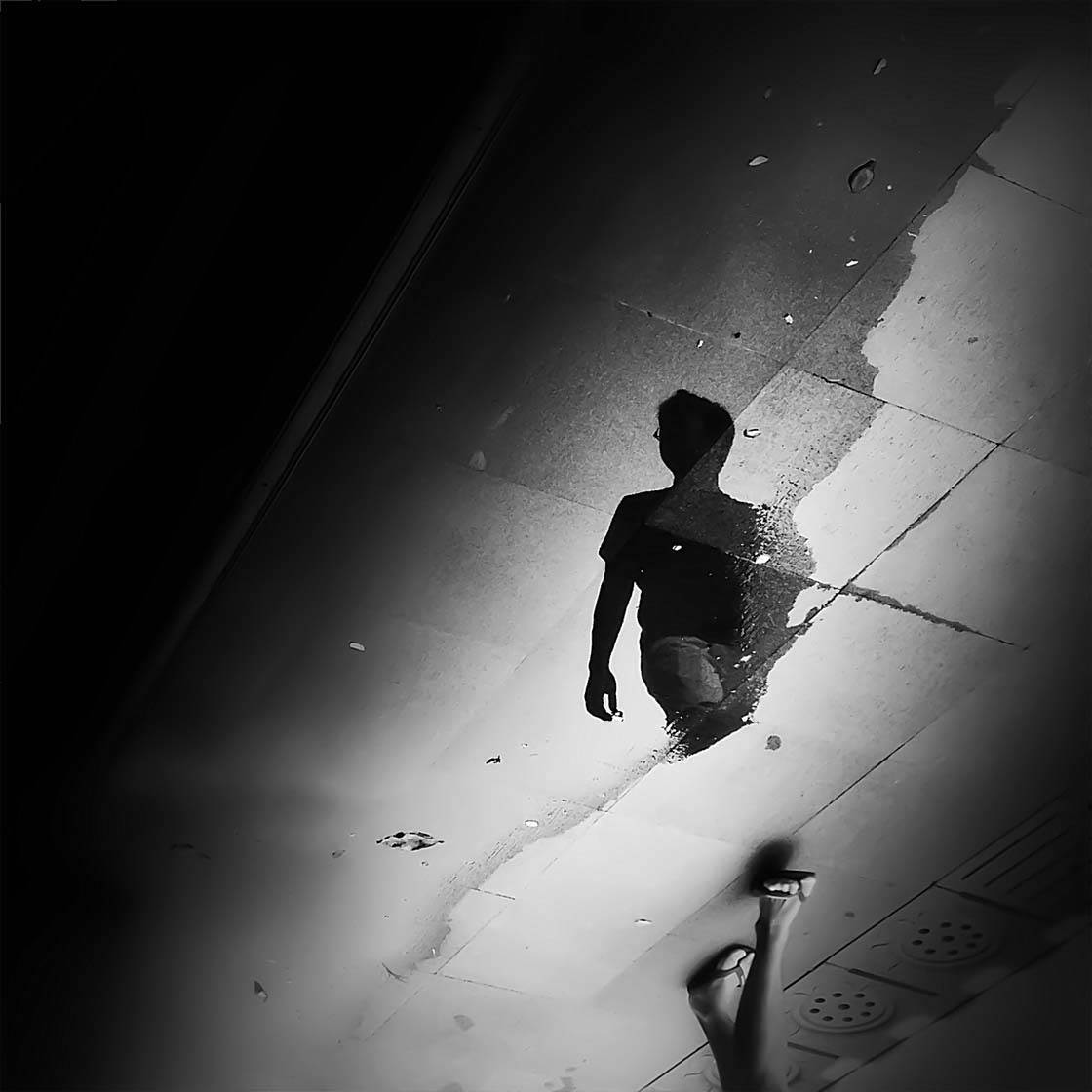 What are your favorite apps for post-processing?
My favorite apps are Snapseed, Dramatic Black & White and VSCO Cam.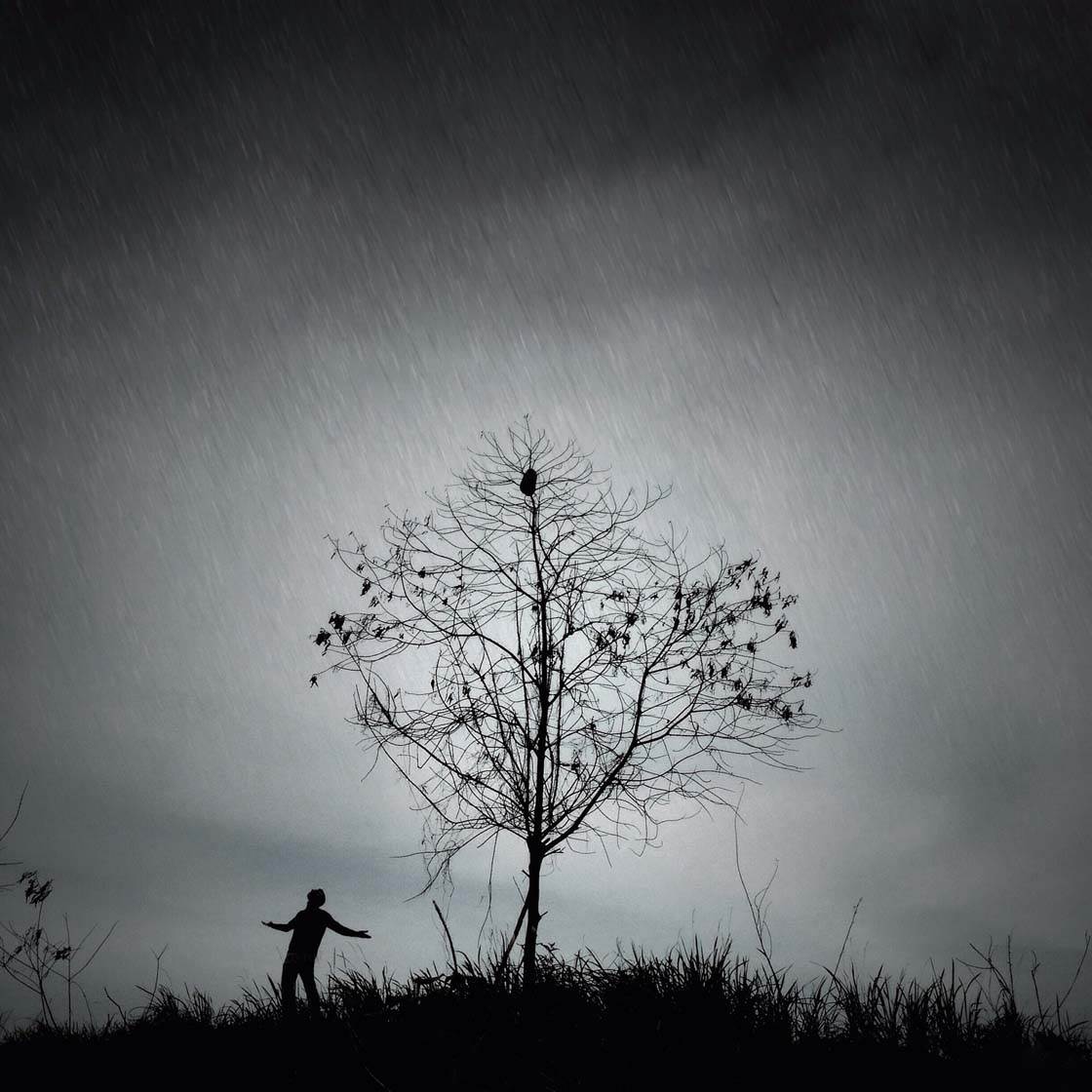 Rainy Daze is great for adding rain effects to create a moody photo.
Do you use any iPhone photography accessories?
No I don't use any accessories in my iPhone photography.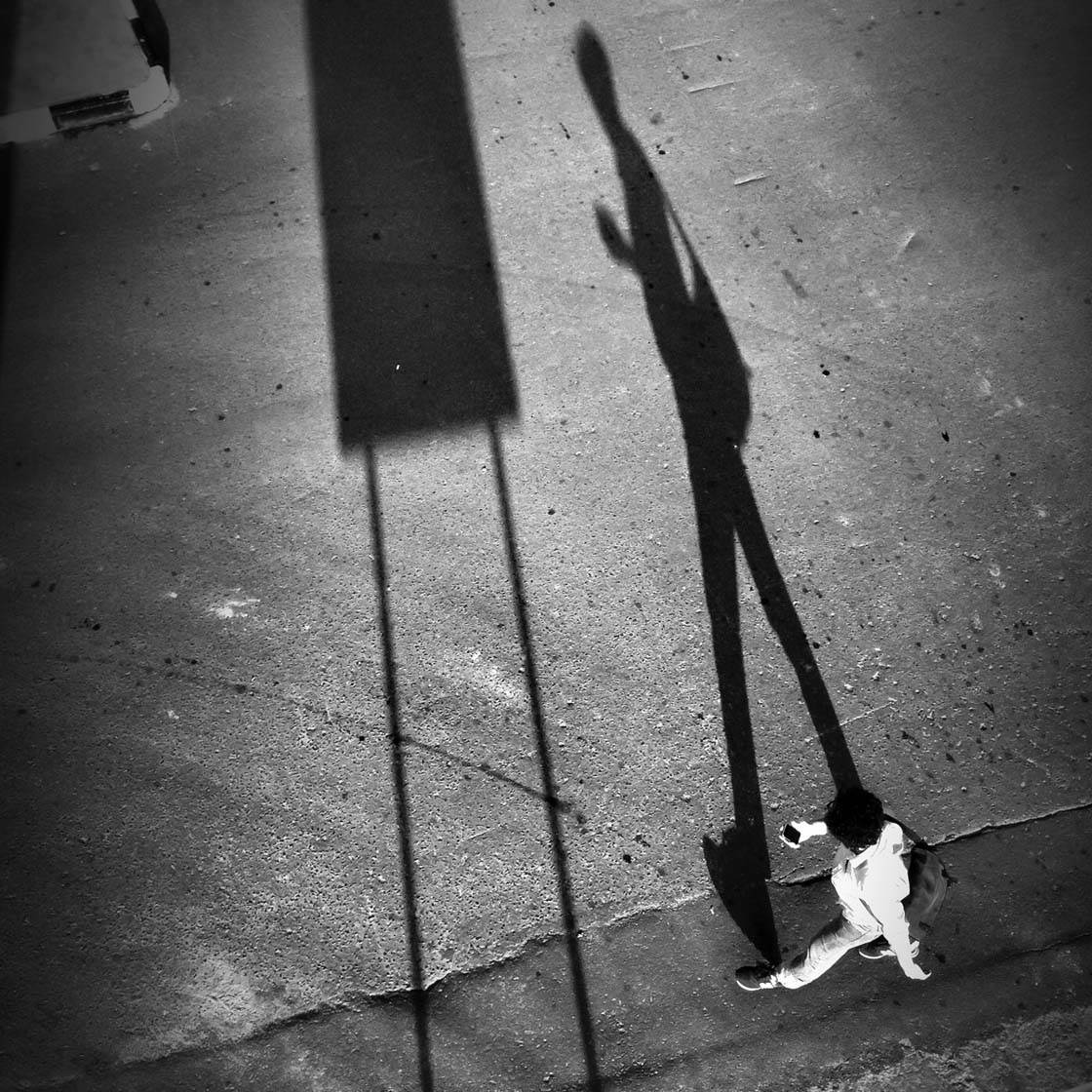 Can you briefly explain the story and editing behind your three favorite iPhone photos?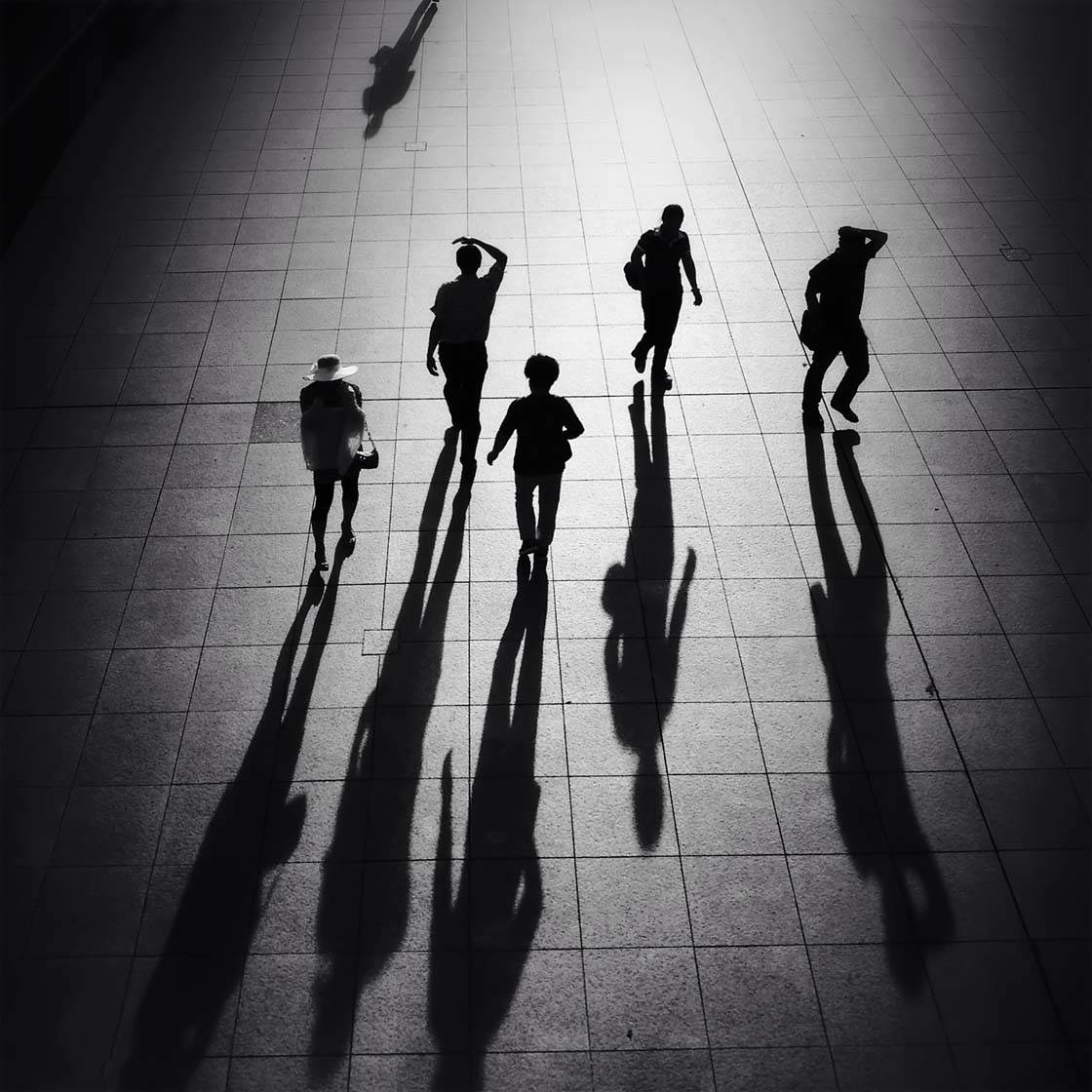 This first image is my favorite photo and I feel really lucky to have captured this scene. It was taken at Esplanade Bridge, Singapore around 4pm. I was standing on the bridge looking down to the open space below, waiting for my subject to pass by.
After I snapped a couple of guys passing by, suddenly there was a group of tourists walking towards me. When I saw the long shadows created by the very hot sun, I told myself, "I have to get this!" So I kept shooting with my iPhone until they passed me.
The editing process was pretty straight forward. I increased the contrast using the Drama filter in Snapseed. Then I added a vignette using the Dramatic Black & White app. I'm happy with the result because it seems like they're dancing under the spotlight.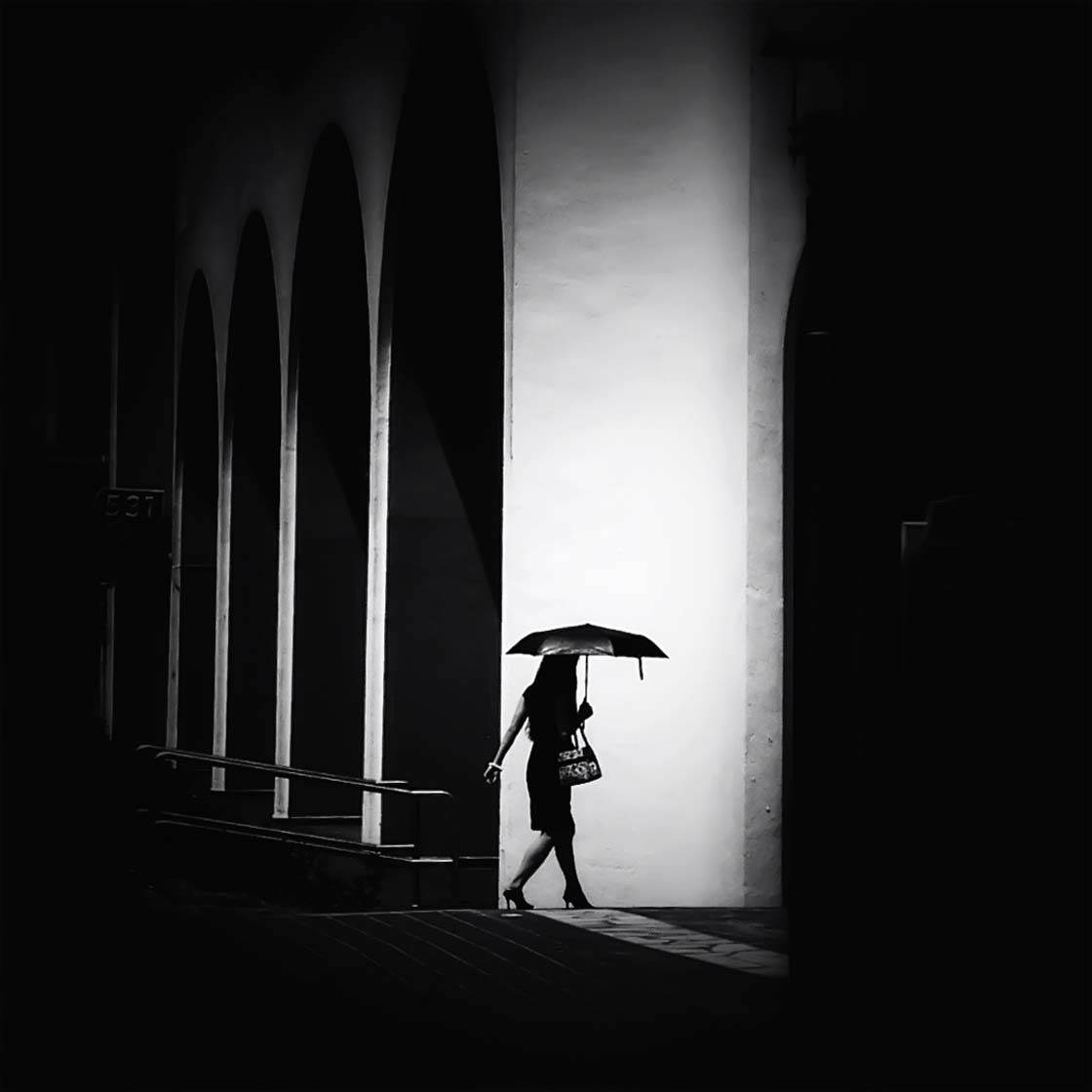 I was crossing the junction near my office when I saw this lady carrying an umbrella to protect her from the sun. I'm kind of obsessed with umbrellas because they add drama to your shot. I followed the lady while I took some pictures of her before she entered the building. I know, I'm a stalker sometimes!
I edited the photo in Snapseed to increase contrast using the Drama filter. I then added a Grunge filter to smooth out and eliminate the distracting object around the corner. Finally, I opened the photo in Dramatic Black & White to convert it to black and white and add the vignette.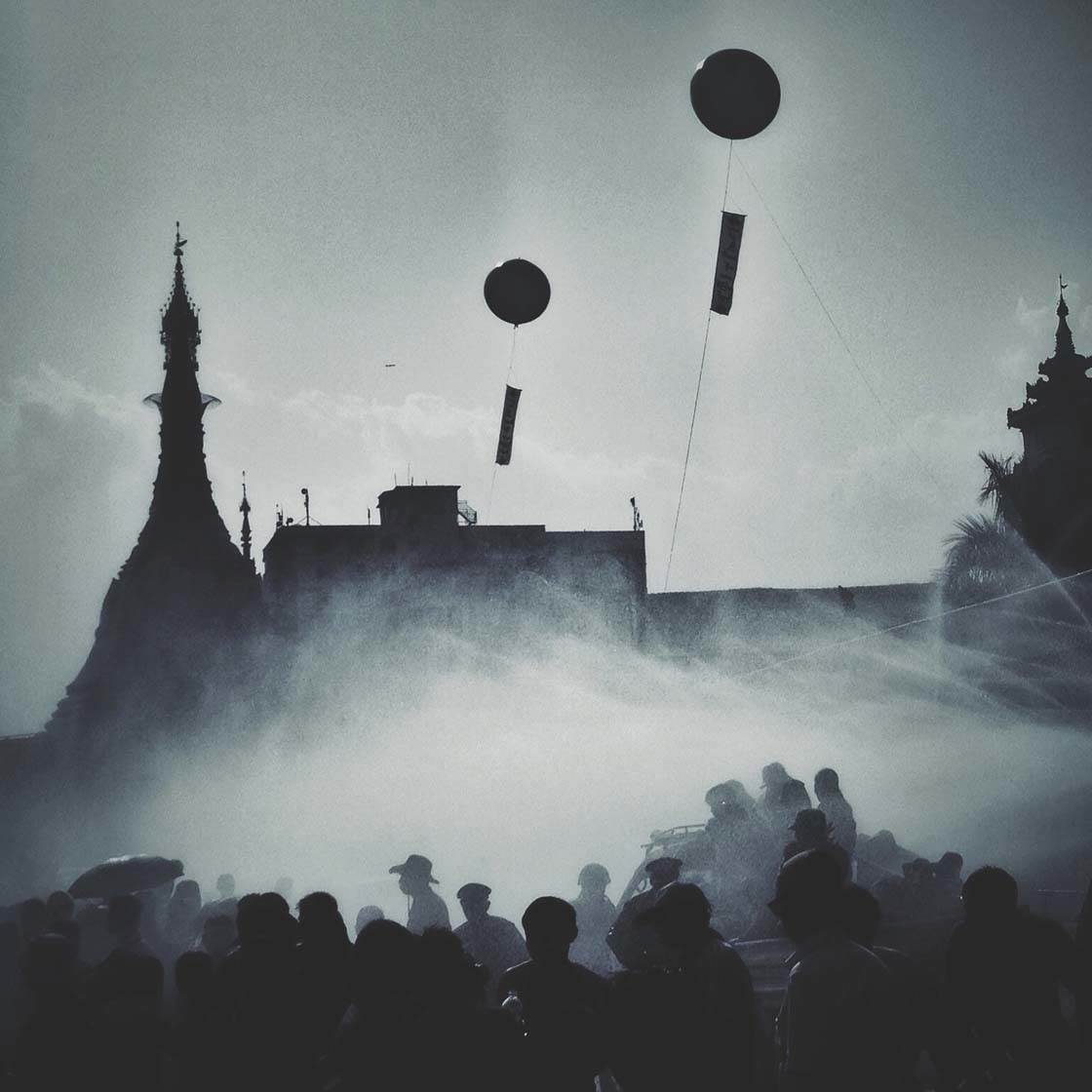 This photo was taken when I was on holiday in Myanmar back in April 2013. At that time of year they celebrate Thingyan Water Festival, an annual festival that you don't want to miss if you love to travel and see new things.
I joined them at City Hall where more than a thousand people were singing and dancing to celebrate their culture. When they sprayed the huge amounts of water towards us, I knew that I mustn't miss this moment, so I started to snap with my iPhone (with no waterproof case!) and I got this image. It was definitely worth the risk!
As usual I edited the photo in Snapseed, adding the Drama filter to enhance the background. Then I added a Grunge filter, removed the texture, and adjusted the tone to my liking. Lastly I used the VSCO editing tools to get the faded tone.
You've chosen to create two separate Instagram accounts – one for your black and white silhouette/shadow photos and one for your color street photography. What's your reasoning behind this?
Some of the photos that I take don't suit my black and white feed. The color street scene photos are brighter, simpler and have a different mood, so I decided to open another Instagram account @iyos_ to share these color images.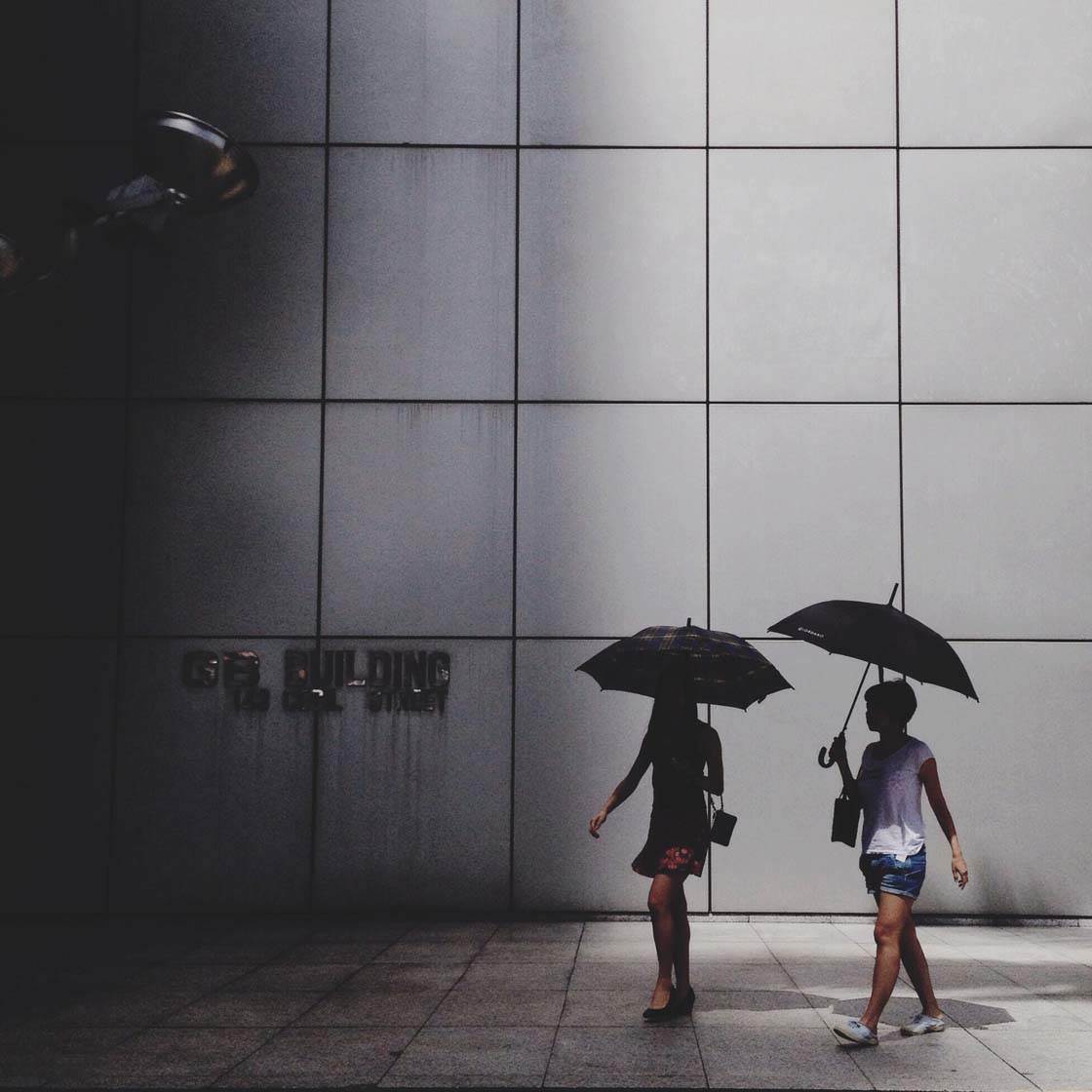 What tips do you have for beginner iPhone photographers who want to start taking more creative photos with the iPhone?
Look for clean backgrounds. Learn about composition. Catch the moment so your image has a story.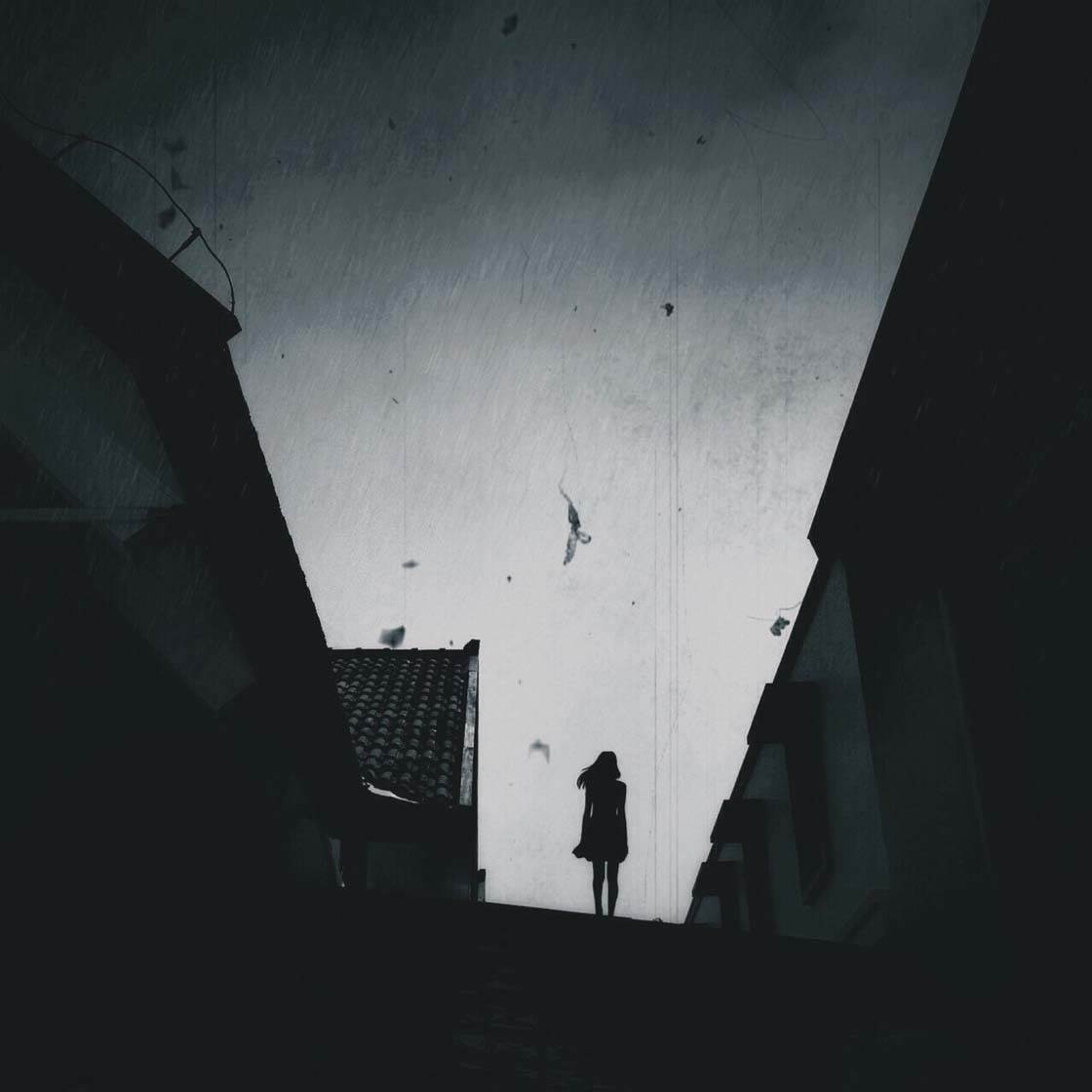 Which iPhone photographers do you admire the most?
@jasonmpeterson (read our interview with Jason Peterson), @nazaret and @koci (check out these street photography tips by Koci Hernandez).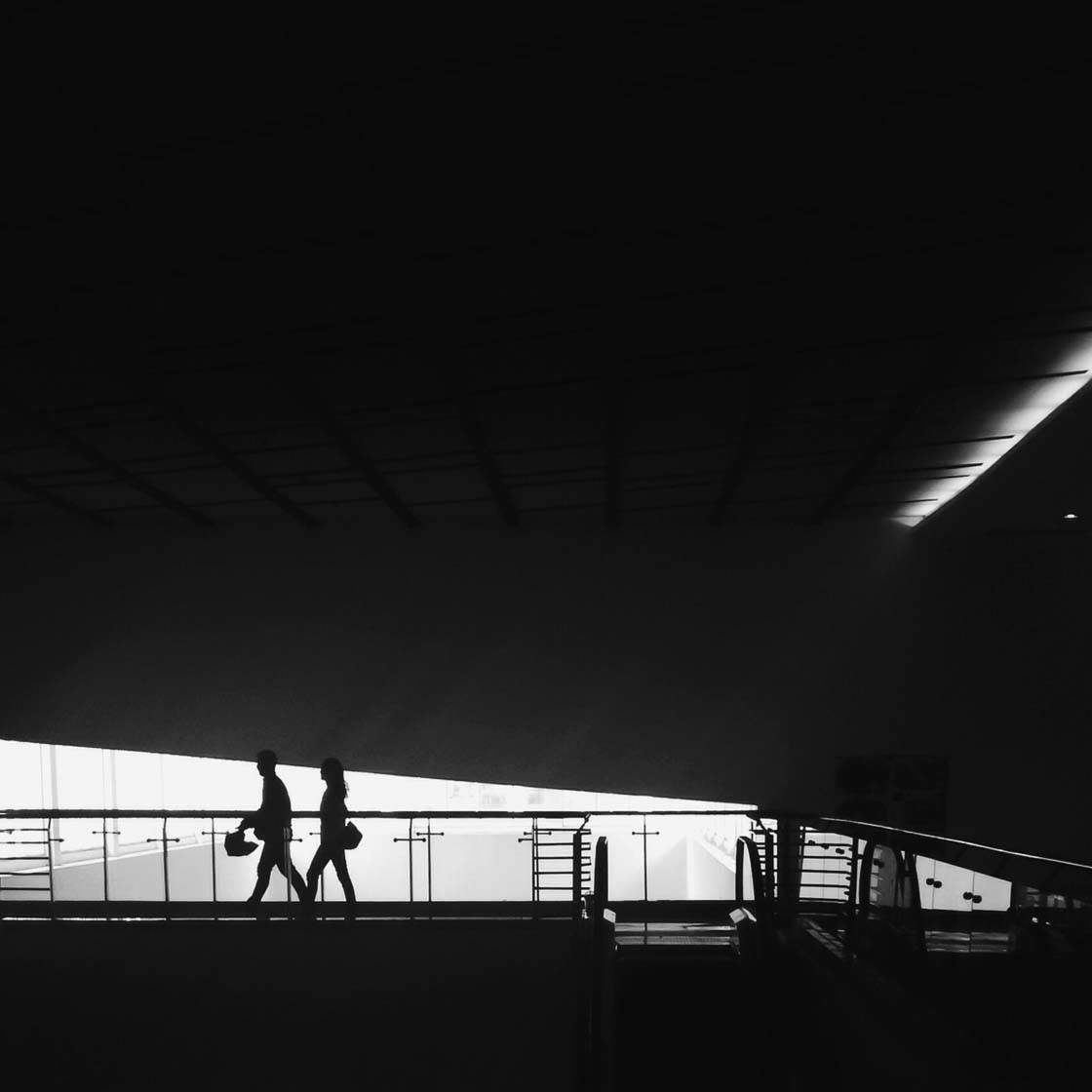 Where can we see your iPhone photography?
My images can be found on Instagram. My black and white photography is at @iyoso and the color street scenes are at @iyos_.