Do you struggle to find interesting subjects to photograph with your iPhone? Have you attempted a 365 photo project but couldn't figure out what to photograph every day? Are you stuck in a creative rut, always shooting the same kind of scene and editing your photos in the same way? If so, you should try using "photography prompts" to help you get more creative with your imagery using specific themes. In this tutorial, we'll suggest ten fun and interesting themes to inspire your iPhone photography and photo editing.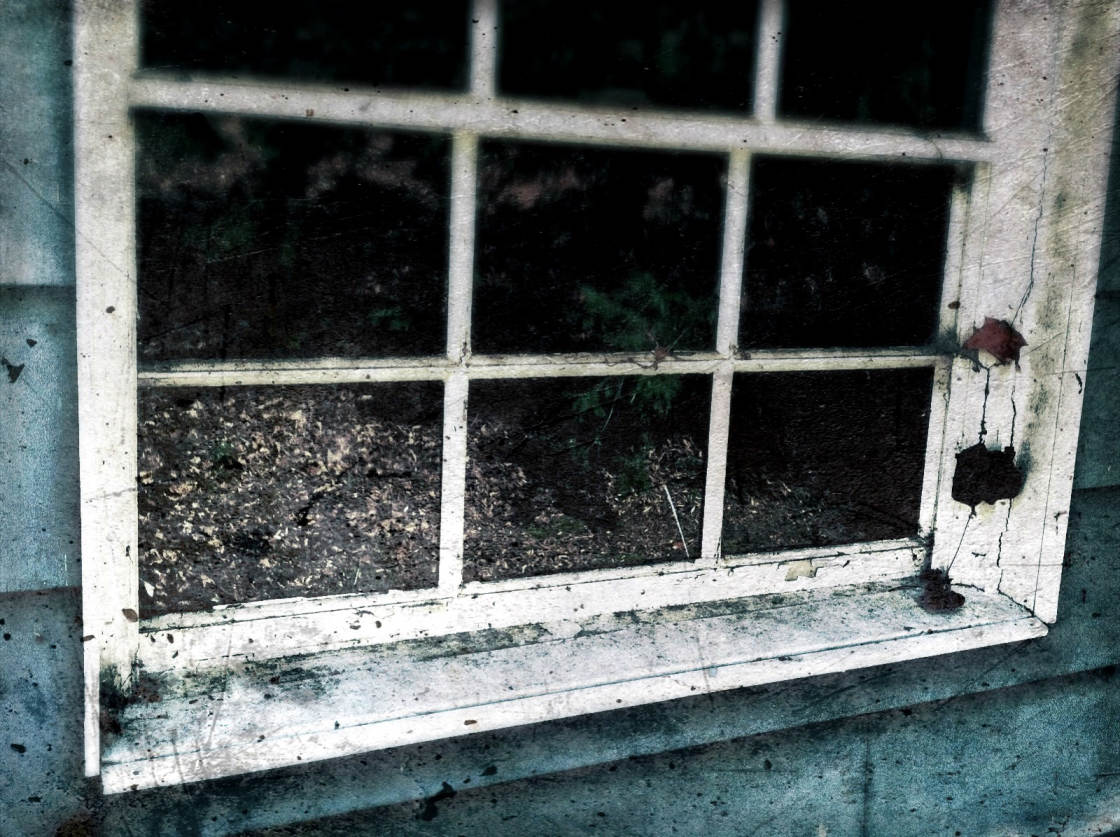 Photo projects such as a 365 photo a day challenge, or even just a 30 day challenge, help you to jumpstart your iPhone photography skills, gain confidence, build a portfolio and give ample opportunities for practice.
However, many beginner iPhone photographers lack direction and inspiration, and can quickly feel overwhelmed when starting their first photo project. Even if you're not taking part in a specific project, you can often find yourself wondering what to take photos of.
I was brand new to photography when I attempted my first photo project. I tried to take a photo each day but usually just wandered around the house trying to find something interesting to shoot.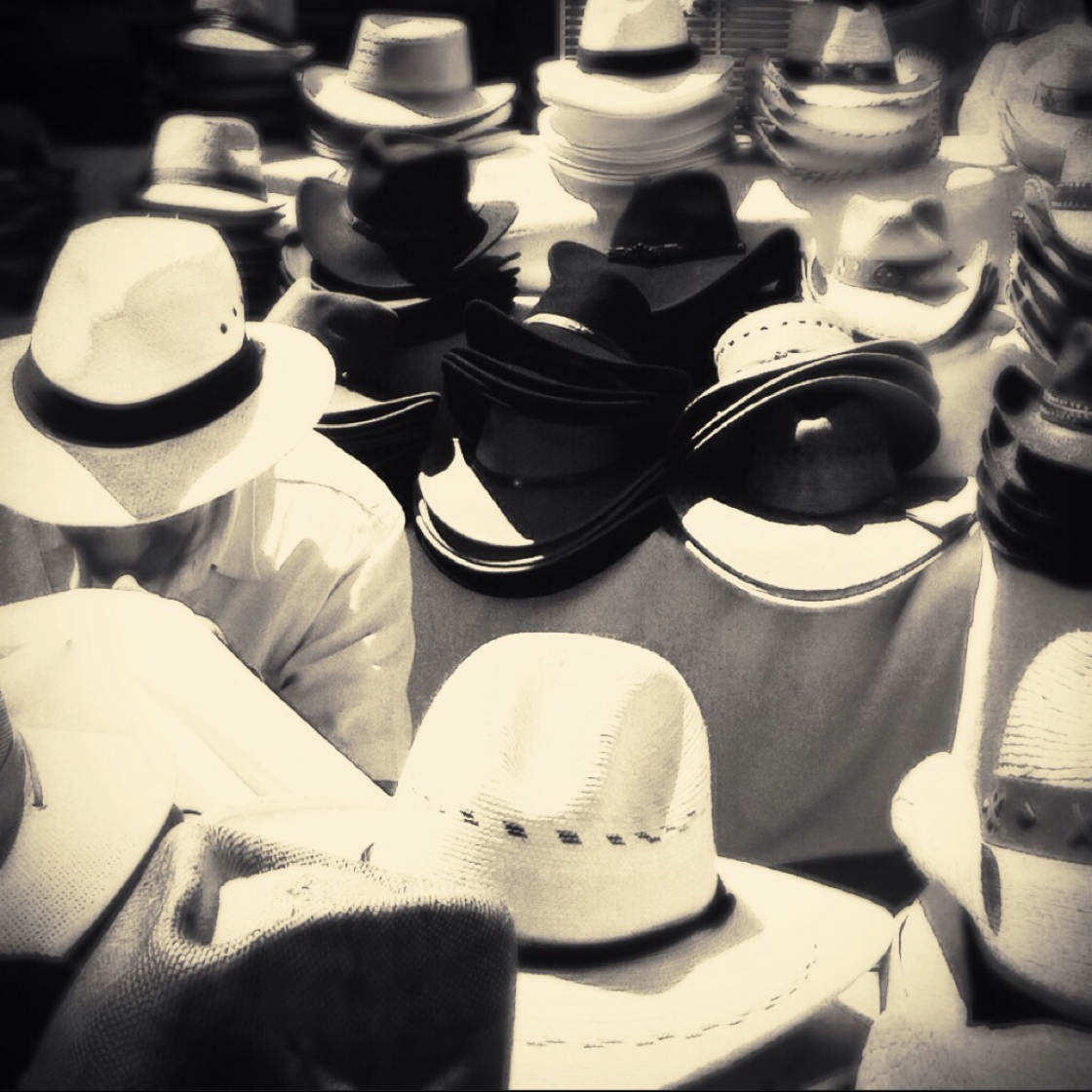 Using photography prompts or themes gave me purpose and direction. They helped me get out of my comfort zone and find new things to shoot. Even the simplest prompts will invite you to look at ordinary subjects in unique ways and enhance your photographic eye.
What Is A Photography Prompt?
A photography prompt is a word or phrase that inspires a photograph. The word is typically used as a theme and you may interpret the theme any way you choose. The purpose of the prompt is to give you ideas that will aid your photo taking process.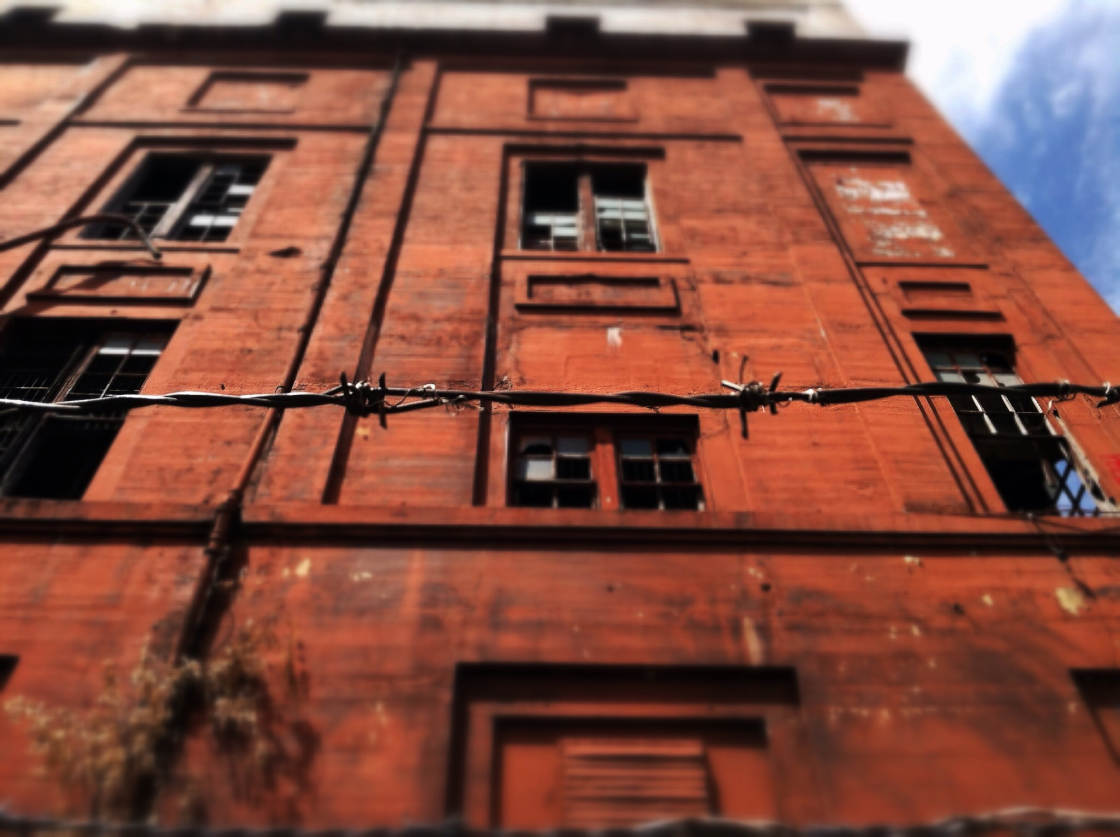 One of the exciting things about using a photography prompt is that it encourages a playful scavenger hunt that makes you more observant and trains your photographic eye while you try to find photo opportunities that fit that theme.
For seasoned iPhone photographers, working with photography prompts generates new ideas when you're in a creative slump.
You can also use these prompts to revisit old photos and do something new with them in post-processing. For instance, instead of taking another photo of a tree, find your favorite tree photo and take it to new heights with photo editing apps.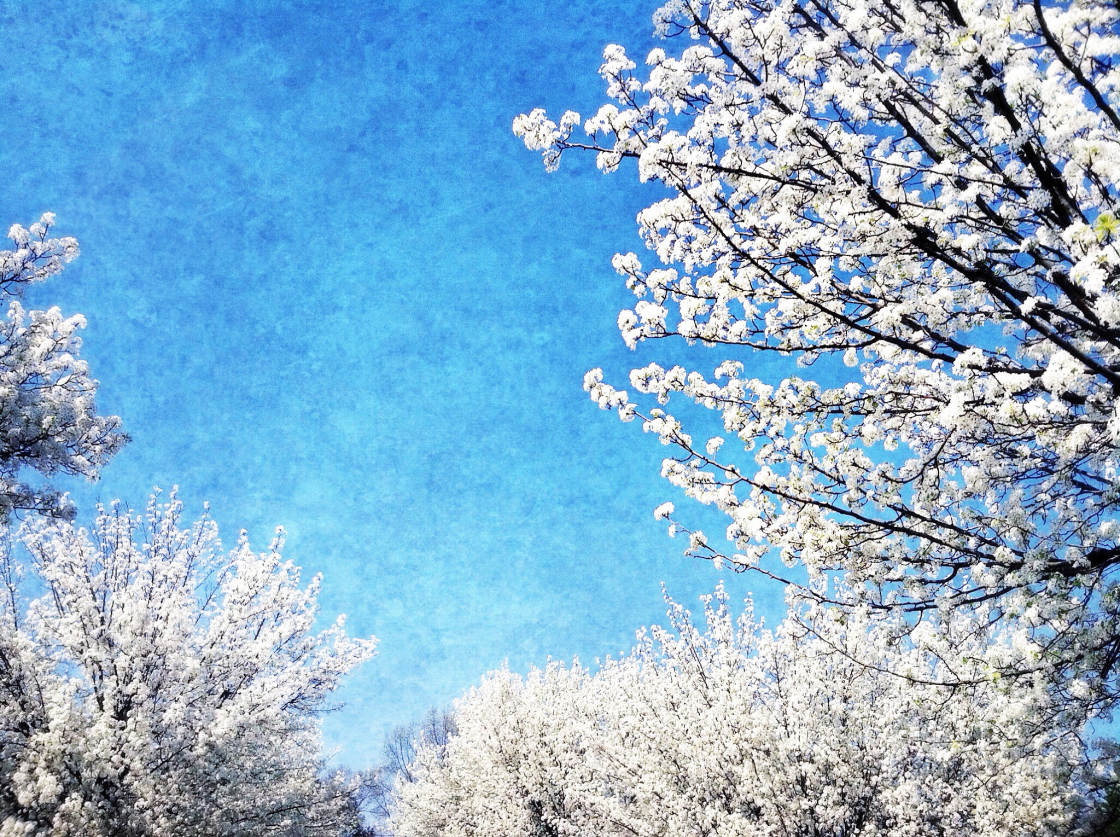 So, let's take a look at ten simple photography prompts/themes to jumpstart your iPhone photography and get you out of that creative rut.
1. Signs
Signs are absolutely everywhere – along roads, on trucks, buildings and billboards. But have you ever considered photographing them?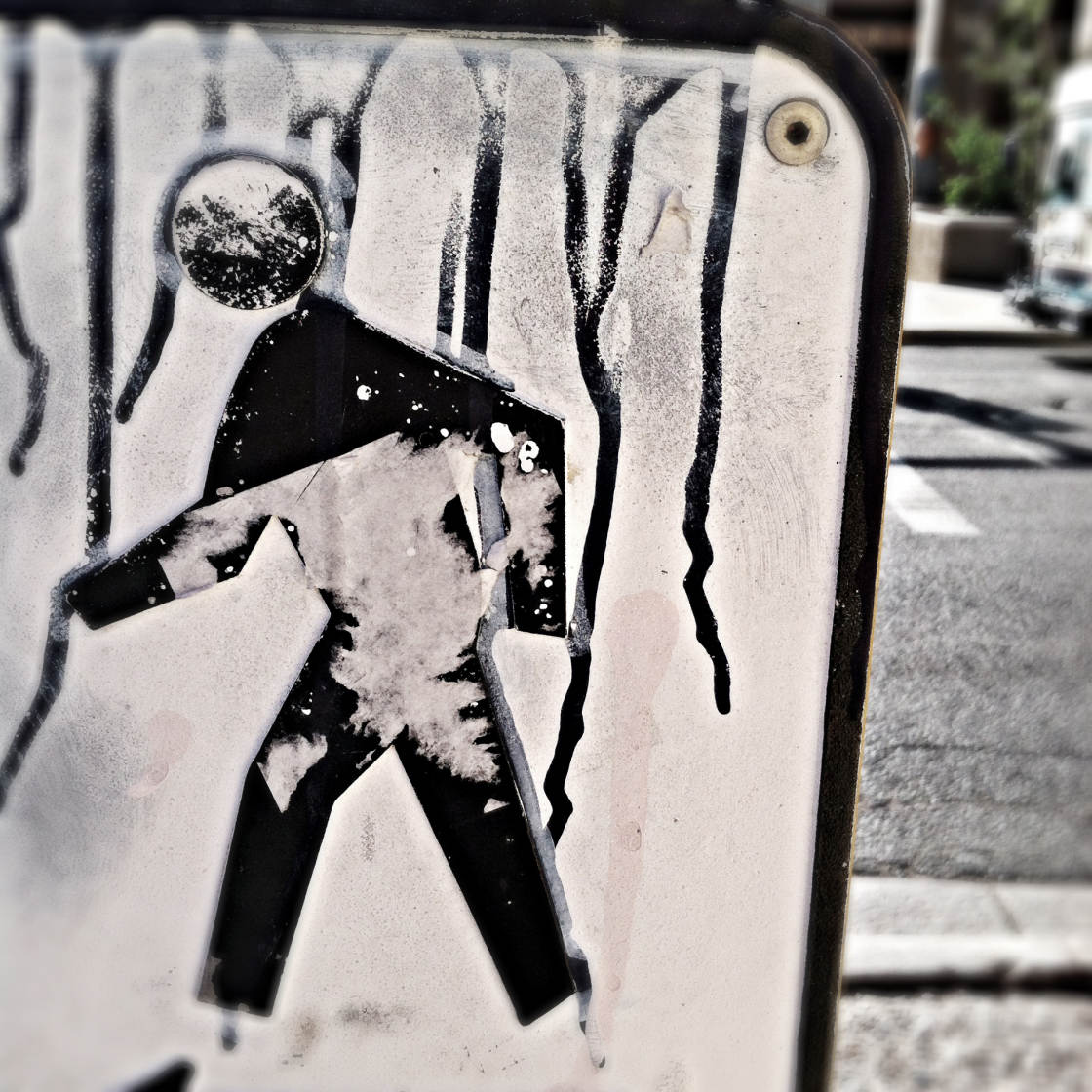 Think about where you might see signs in unexpected places and consider ways you can add more impact to your photograph of a sign.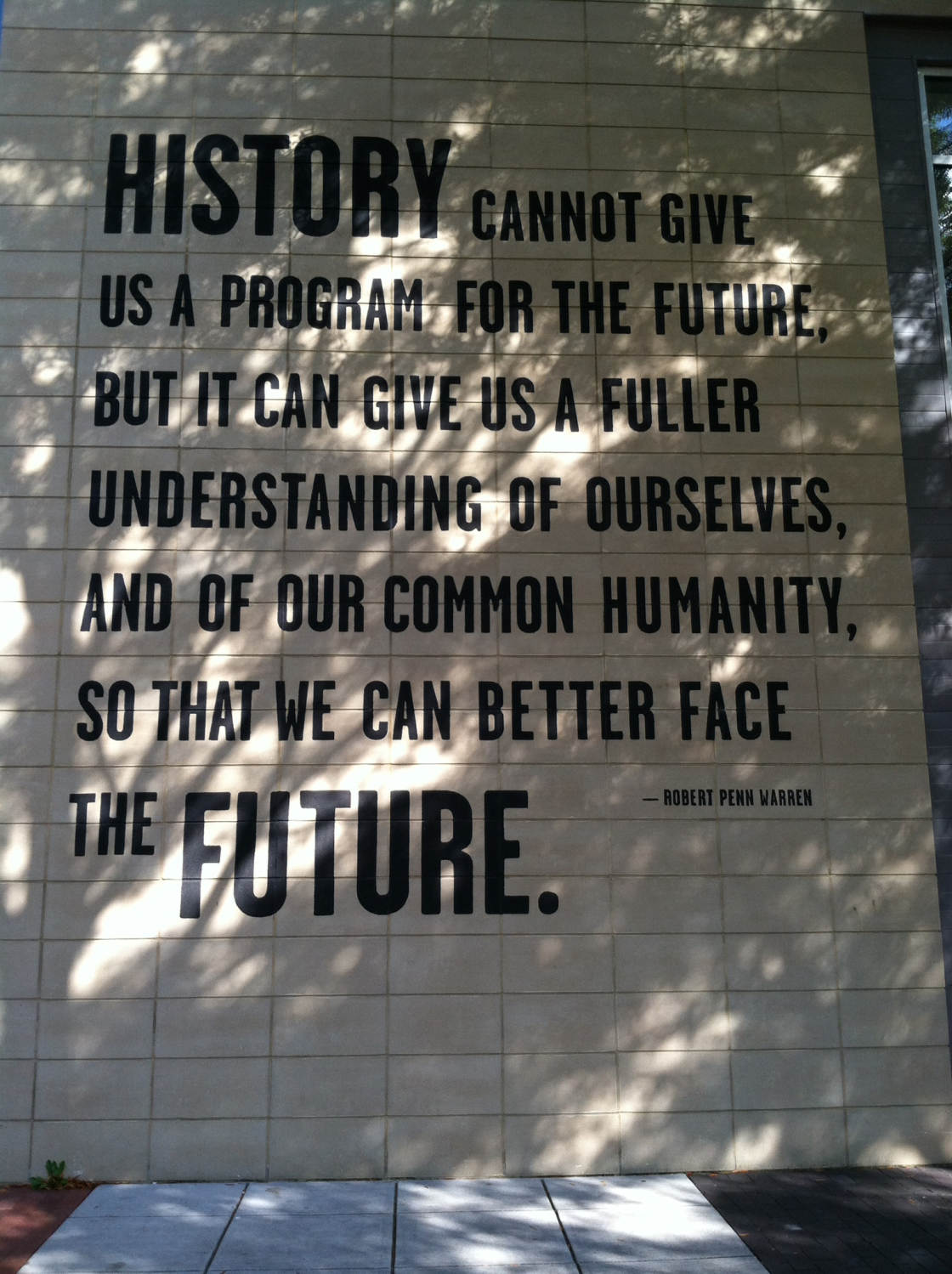 For example, this quote on a building's facade caught my eye and I knew I wanted to photograph it. But I waited until someone walked past because including a person in the photo tells a more compelling story.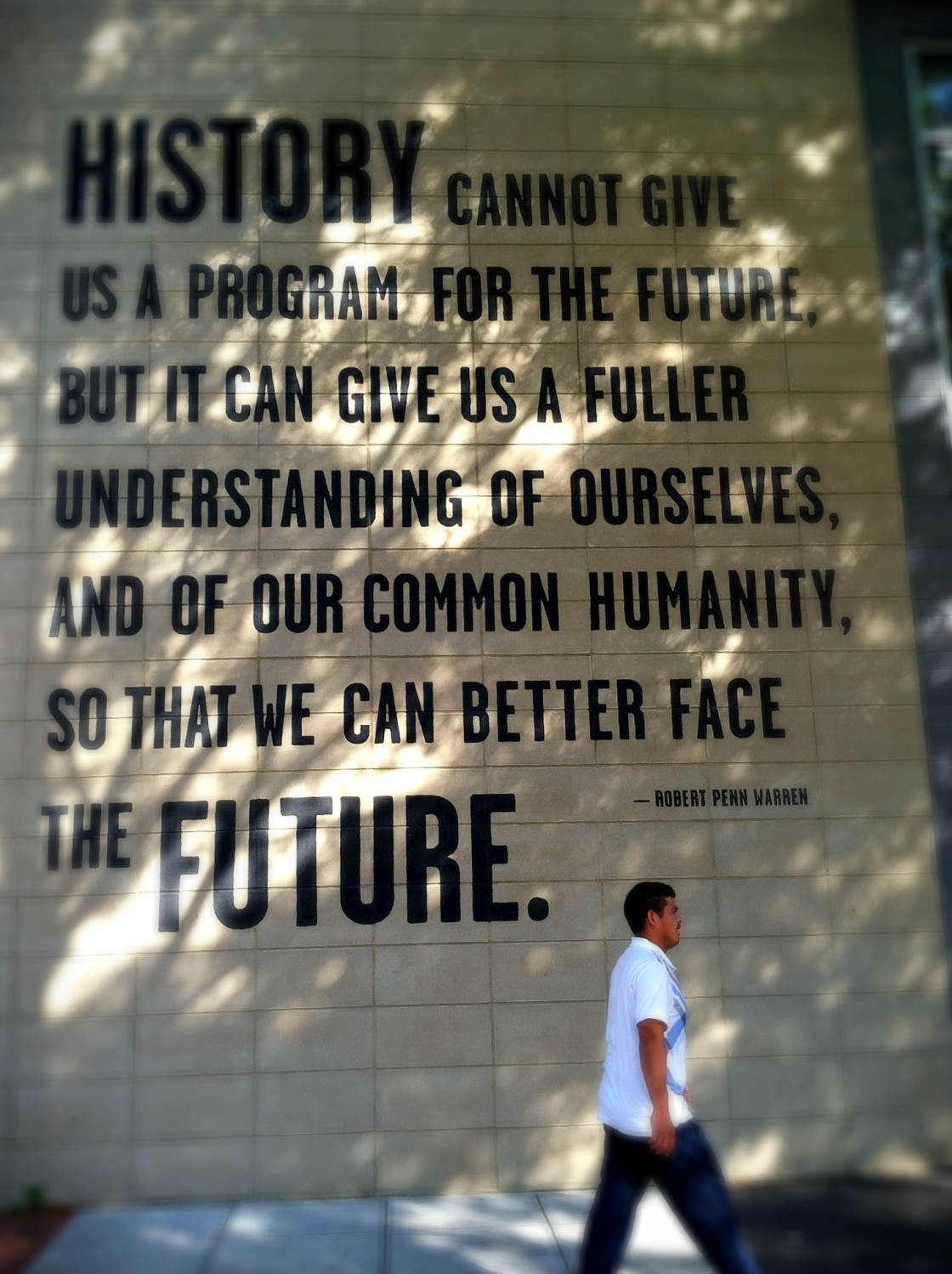 2. Trees
I've been photographing trees since the very beginning of my iPhone photography journey two years ago. They can be photographed in so many ways, from silhouettes of bare branches to the colorful fallen leaves on the ground.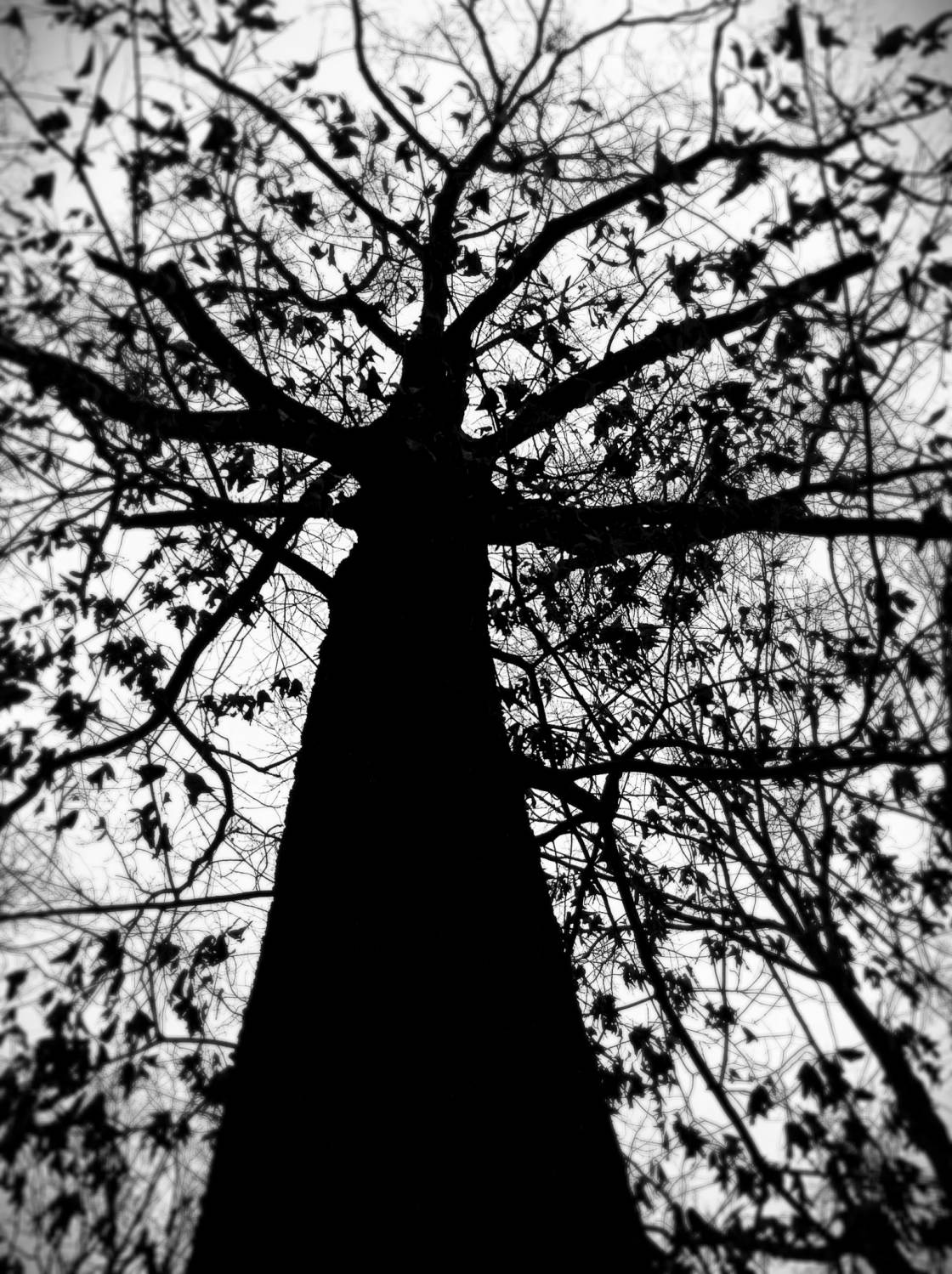 What makes trees ideal subjects is that they change their appearance throughout the year. You can take a photo of the same tree during a year and capture its transitions through each season.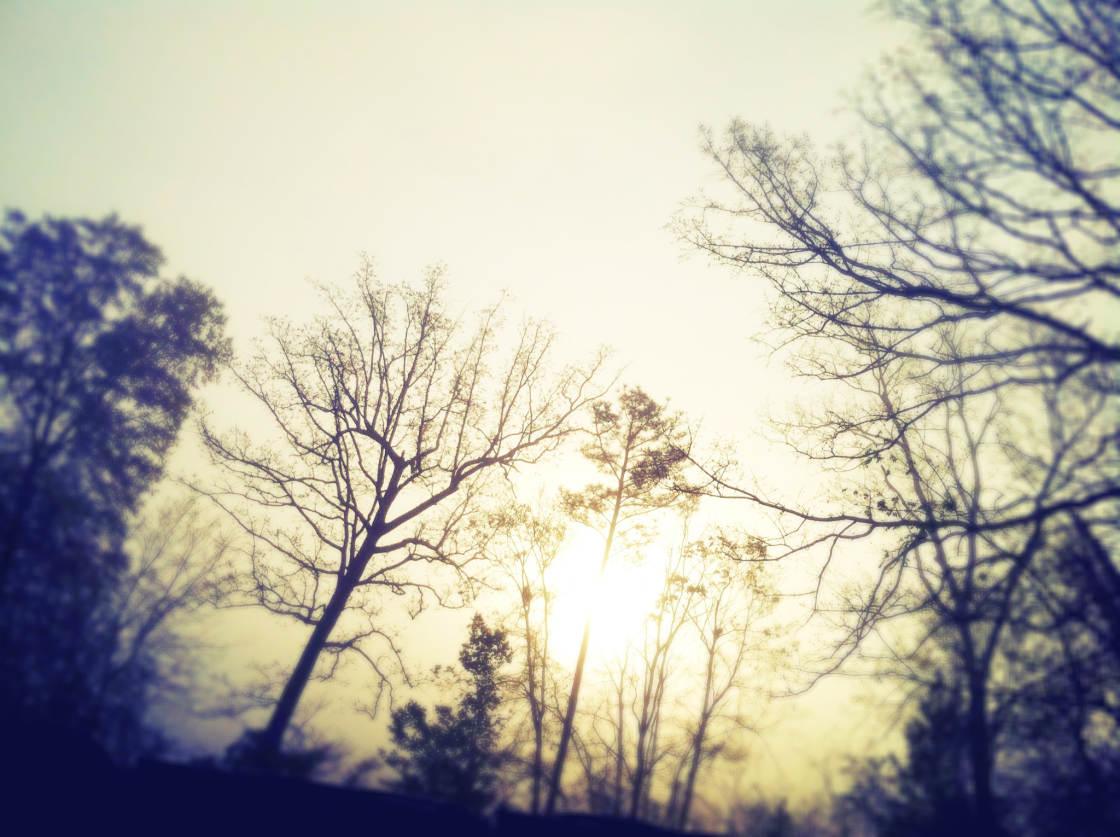 iPhone photographer Mark Hirsch had this idea. He's the author of That Tree: An iPhone Photo Journal Documenting a Year in the Life of a Lonely Bur Oak. This book showcases a lot of great ideas for photographing trees.
3. Anything With Wheels
Cars, trucks, bicycles, tractors, trains… there are so many things with wheels that you'll encounter whenever you leave the house, and they make great photography subjects.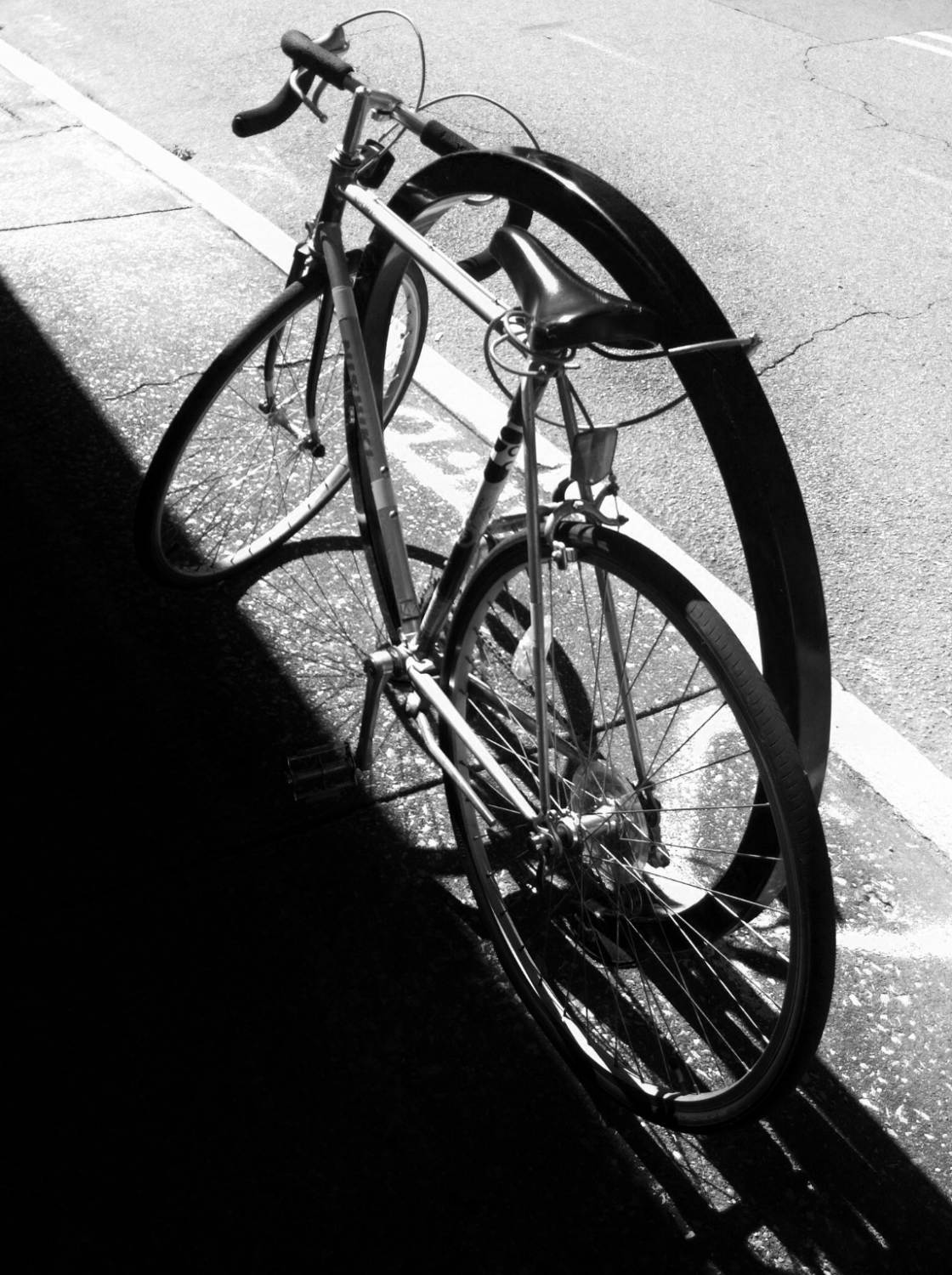 Consider ways you can photograph parts of the vehicle to reveal the whole. For instance, photograph just the steering wheel, or a seatbelt, or a bumper.
Photograph both stationary and moving vehicles. Burst mode is great for shooting moving subjects – simply hold down the shutter button while the vehicle moves through the frame, then select the best shot.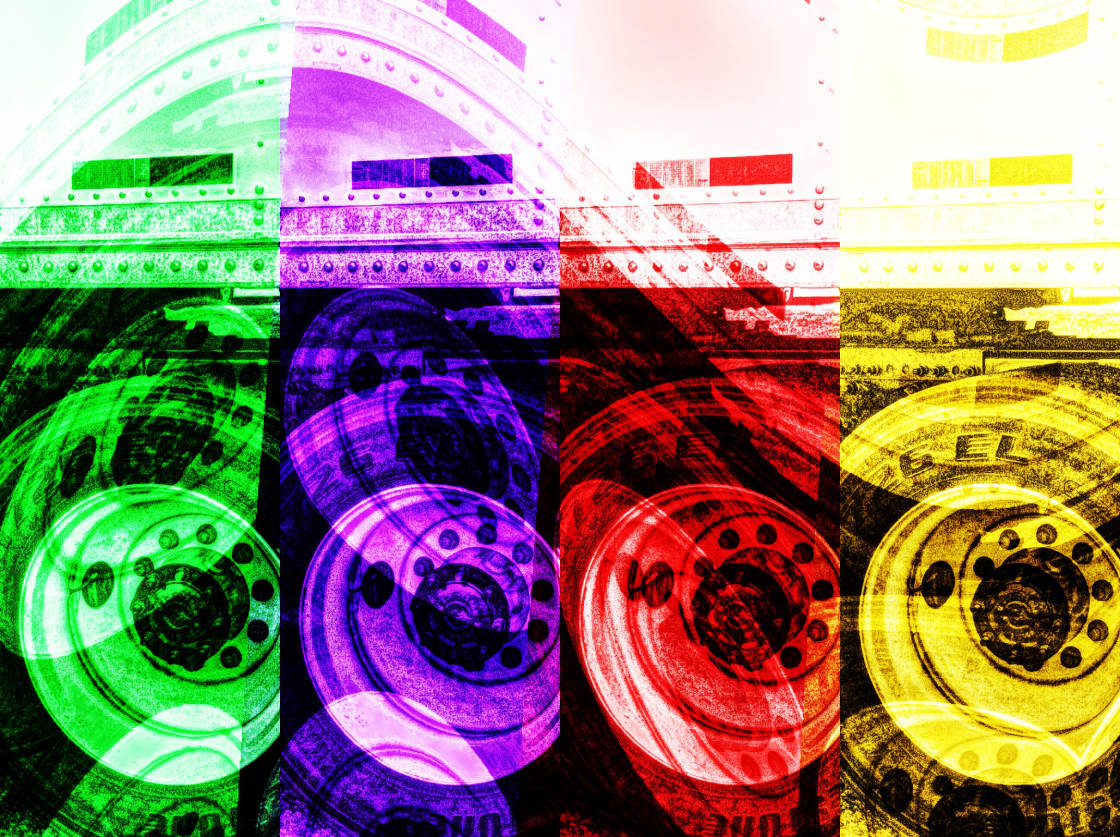 Expand your photo editing techniques by taking these commonplace items and creating something unique. In the photo above, I photographed the wheels of a tractor trailer and used the Decim8 app to create a colorful abstract image.
4. Buildings
When I first worked with this prompt, I headed downtown to photograph the architecture. But you don't have to live in or around a city to take great photos of buildings. Buildings are everywhere and you'll always find interesting features to photograph once you start looking.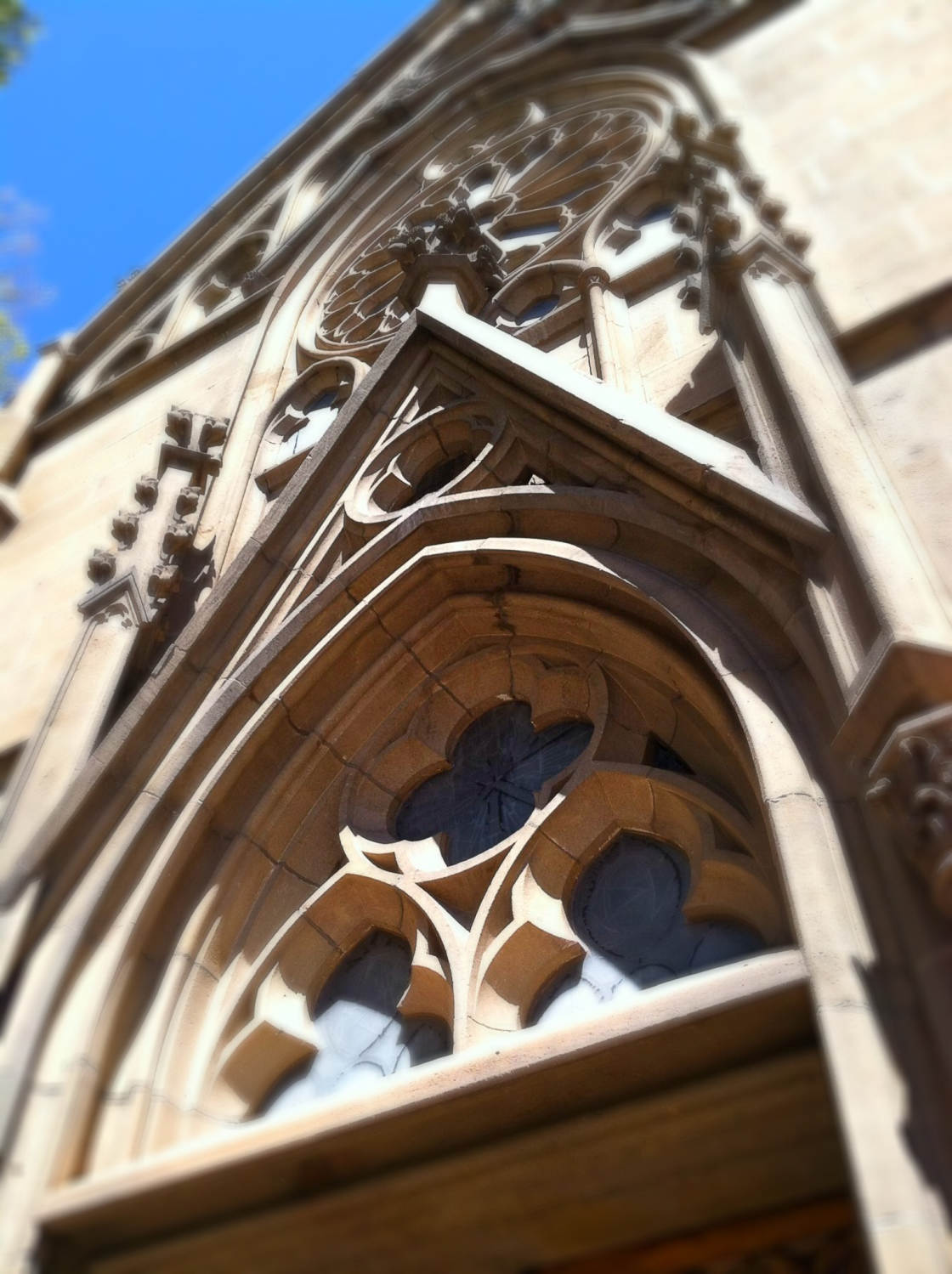 If you can't fit the whole building in the frame, try using the panoramic "pano" mode in the native camera app to take a super wide shot. Alternatively, focus in on a specific part of a building that has interesting detail or texture.
Look out for buildings that have historical significance in your area. Churches, old barns and abandoned buildings also make fascinating subjects.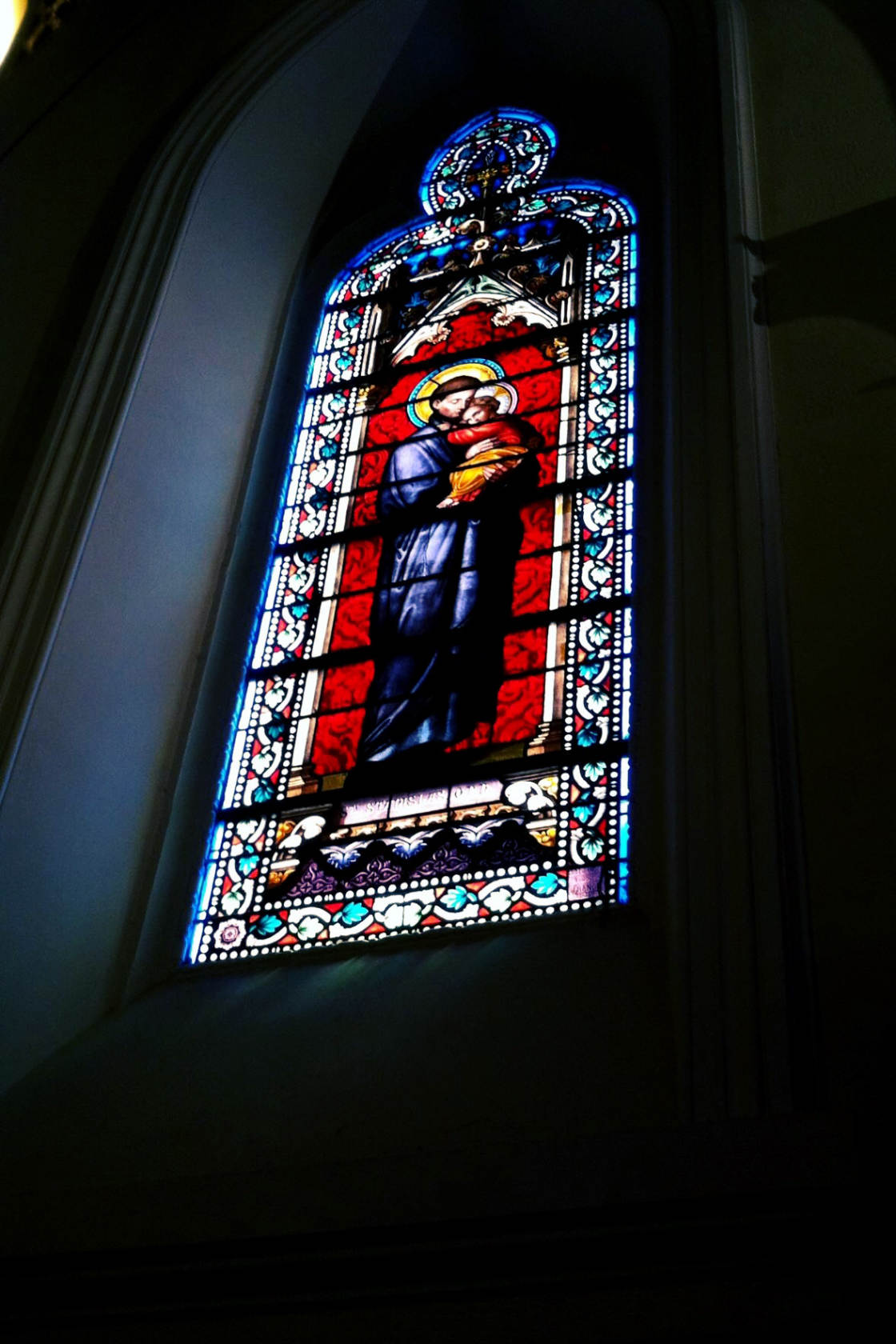 Don't limit your photos to the exterior of the building. Step inside and find something eye catching to photograph, like this stained glass window inside the Loretto Chapel in Santa Fe, New Mexico.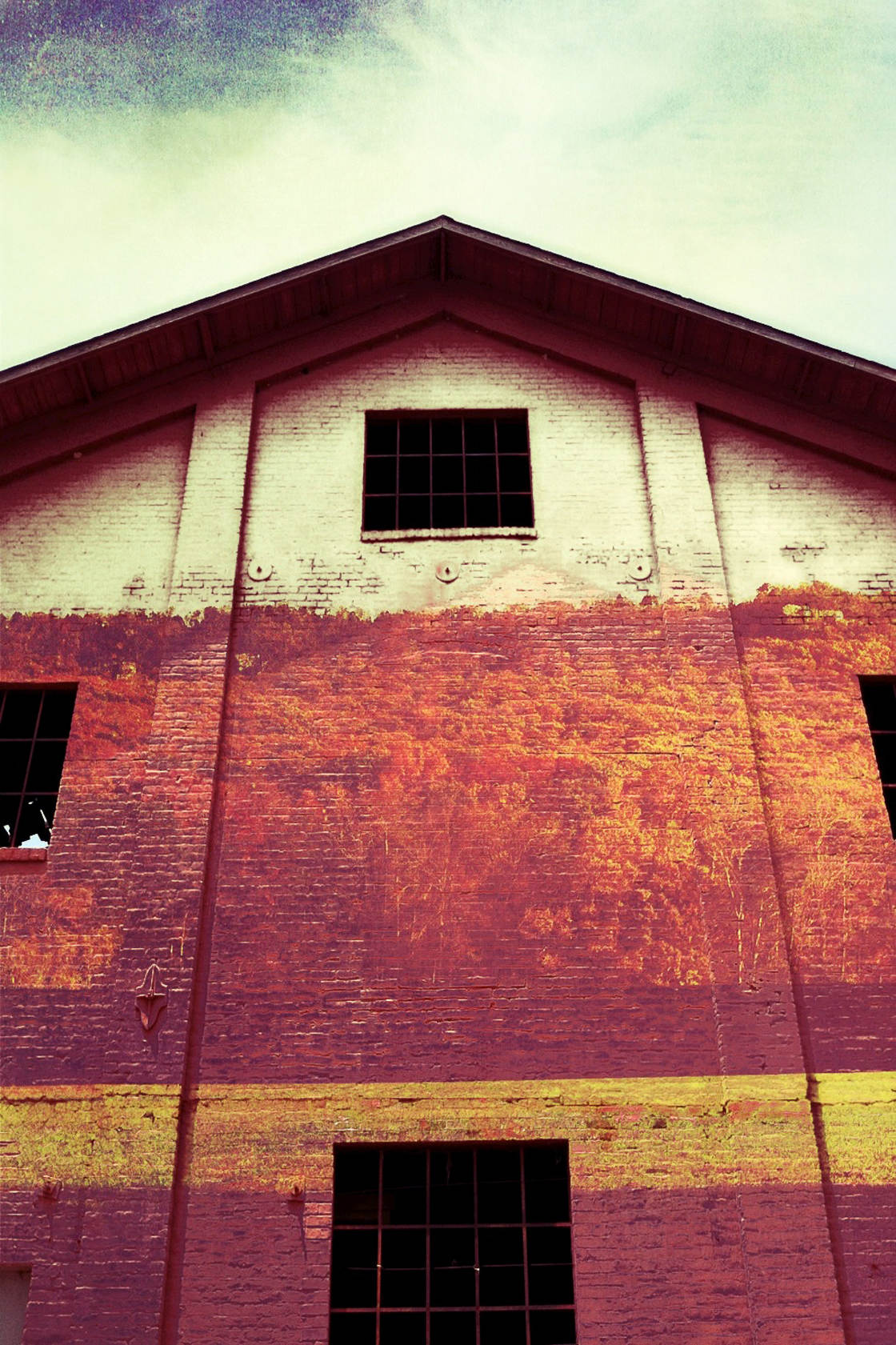 Another option is to photograph a rather plain building and use photo editing techniques to make it compelling. In the image above, I used the Superimpose app to change the foreground of the building, blending in a photo of some trees.
5. Shadows
Working with this photo prompt helps you understand how to photograph in different types of light, which is the most essential aspect of photography.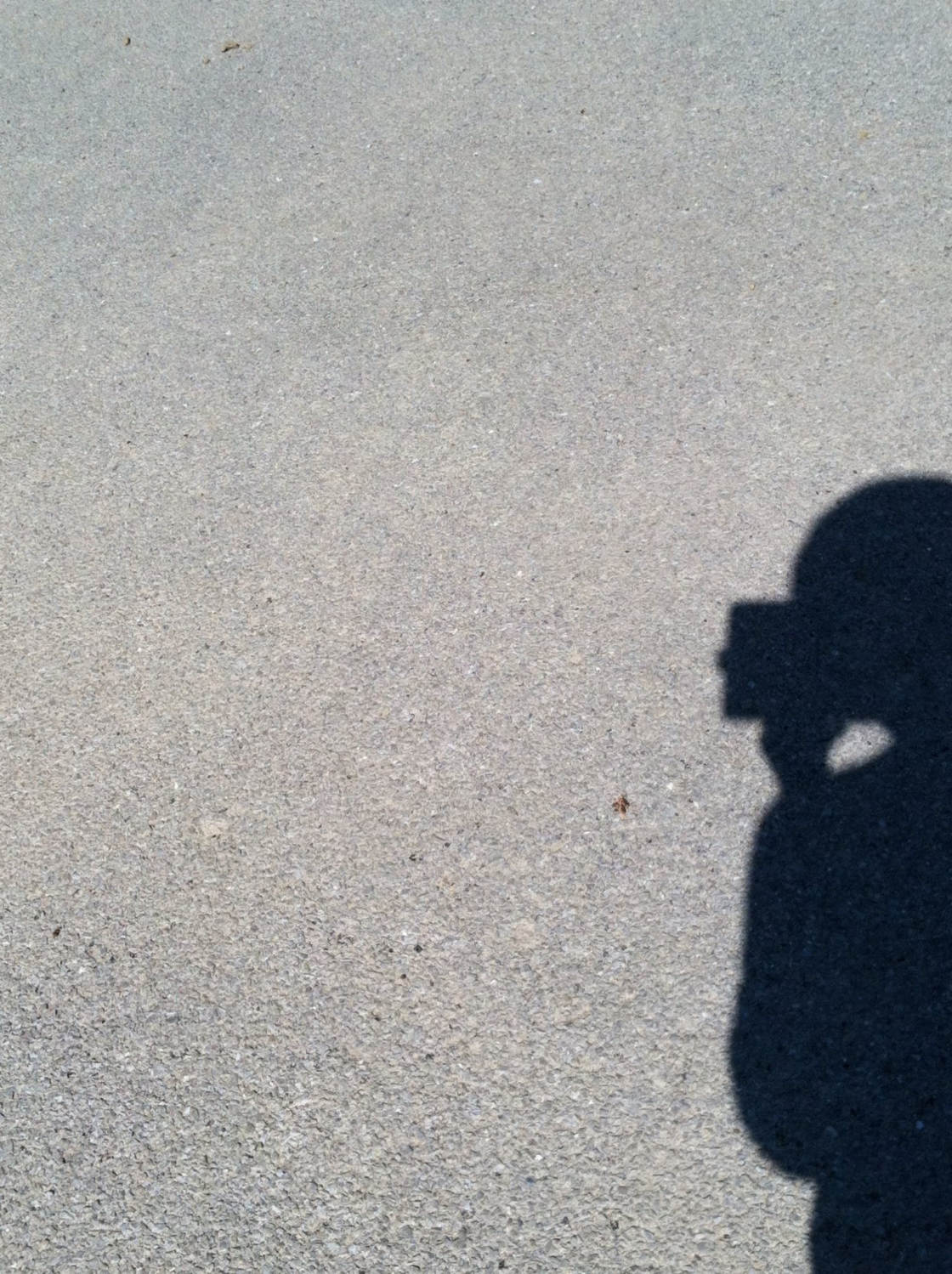 In many of my early photos, my own shadow overshadowed the subject. After much practice, I learned to pay attention to where my shadow was in relation to how I positioned myself to take the shot.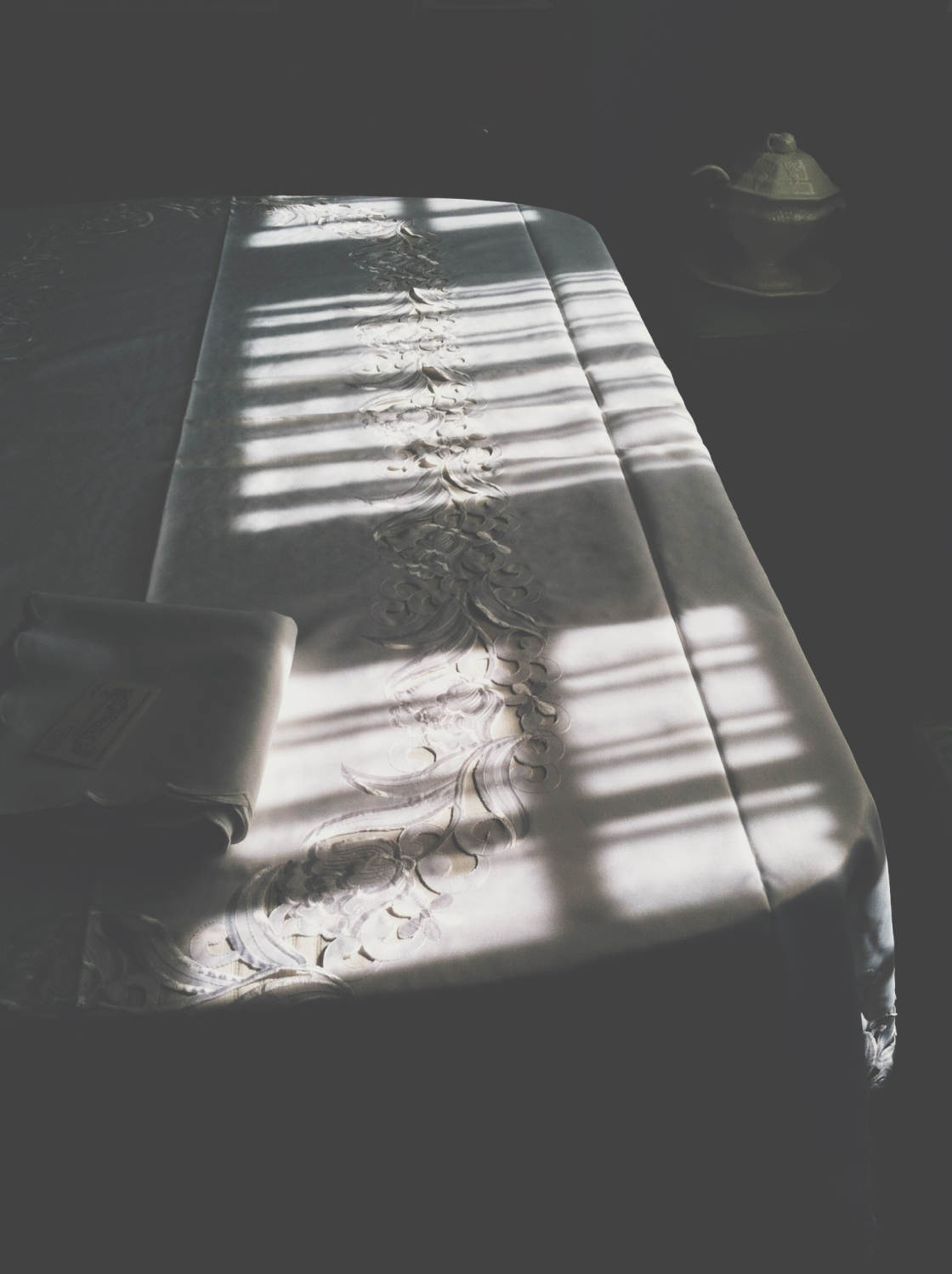 Finding and photographing shadows helps you understand the location and direction of light, and how it affects the strength and intensity of shadows.
When shooting on a sunny day, keep your eye out for interesting shadows and try to capture them in your photos. They will add a real sense of mystery and intrigue to your images.
6. Leading Lines
Leading lines are visual cues that lead the eye through the photograph. Lines can be straight or curved but their purpose is to lead the eye toward the main subject matter or focal point.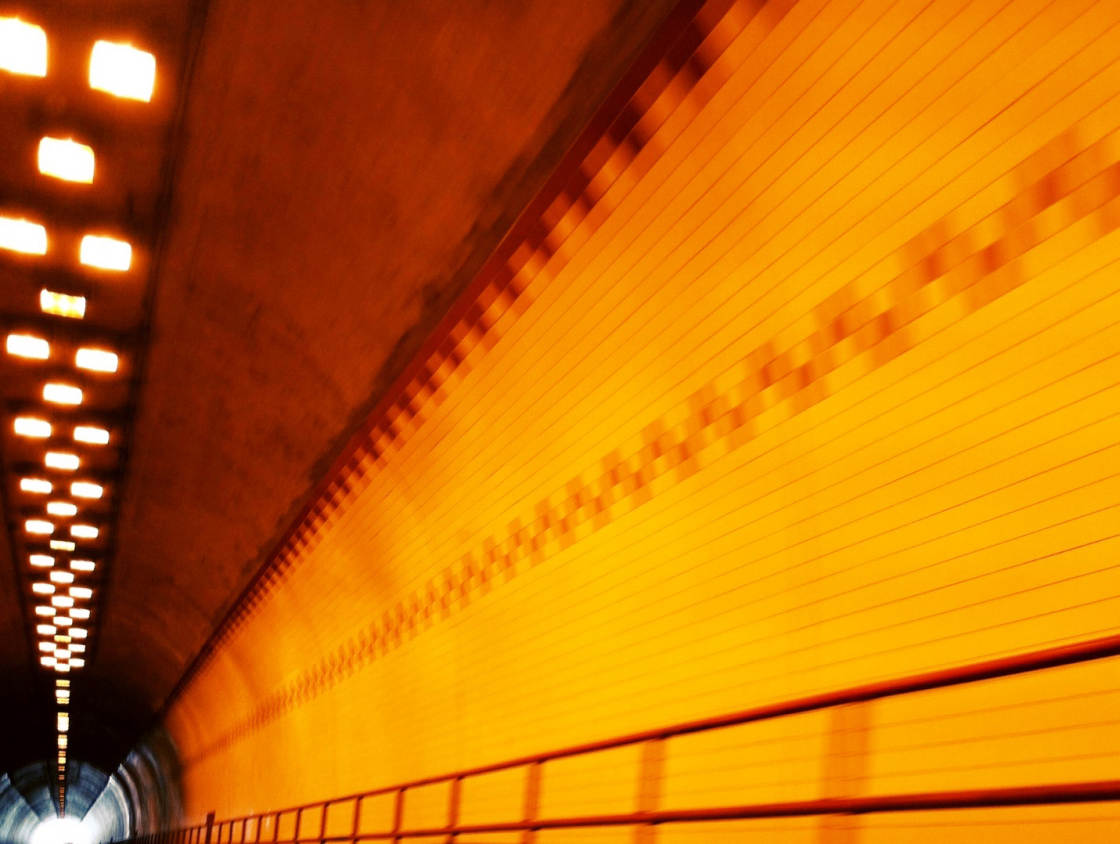 Leading lines are a great way of adding depth to your iPhone photos as the converging lines create a sense of distance. They can also improve your photo composition by making the viewer feel as if they are standing in the photo.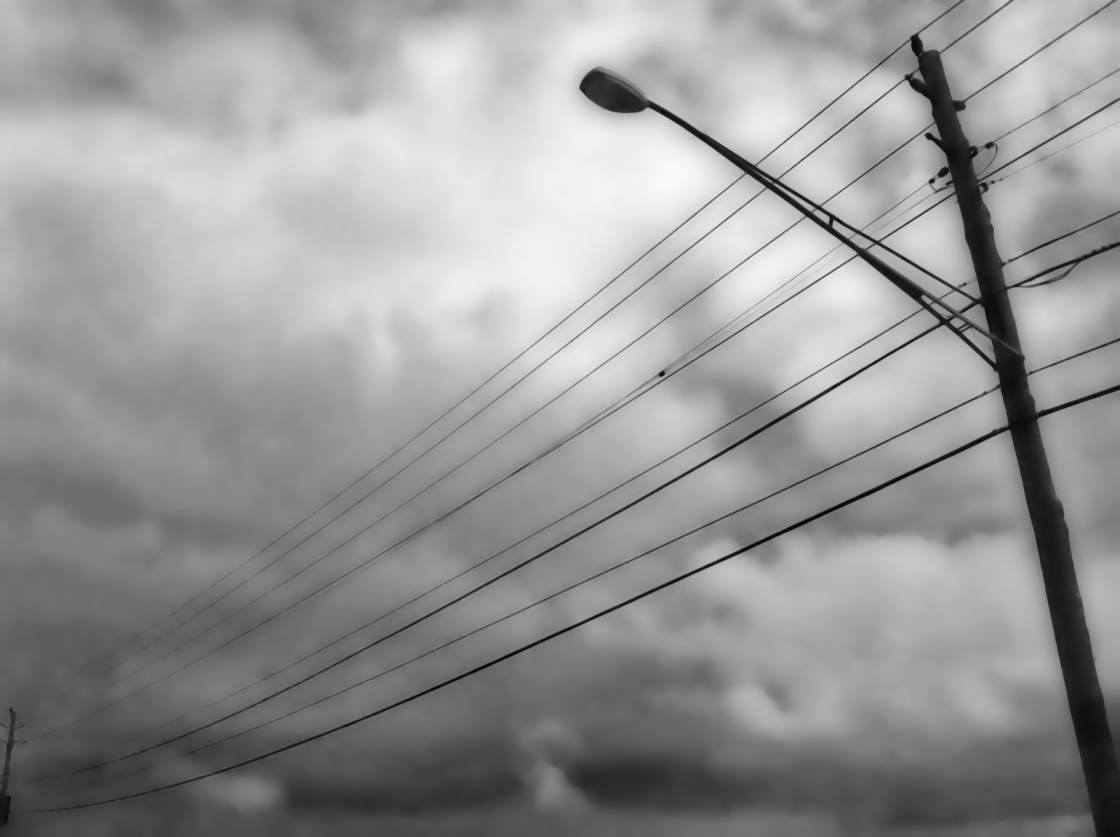 It's easy to notice leading lines in pathways and roads but challenge yourself to find them in other places, such as building architecture, shorelines and telephone wires.
7. Textures
Since photographs are two dimensional, texture adds a sense of 3D complexity to them. Textures are an essential part of photography because they add drama and interest to any photo.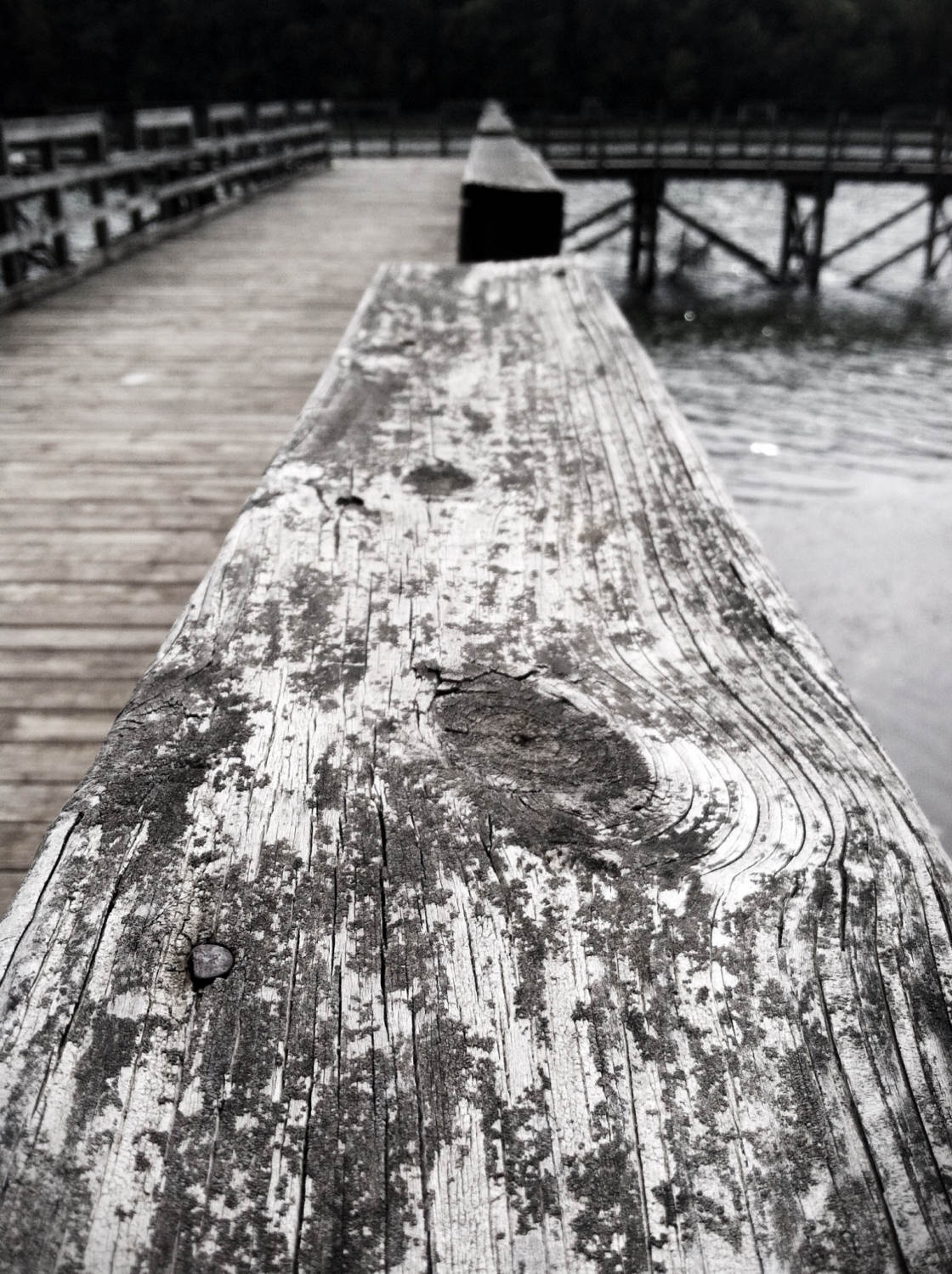 To capture great texture shots, you must be able to photograph the details which usually means moving in closer. In the photo above, I set the iPhone on the railing of this fishing dock to capture the texture of the weathered wood.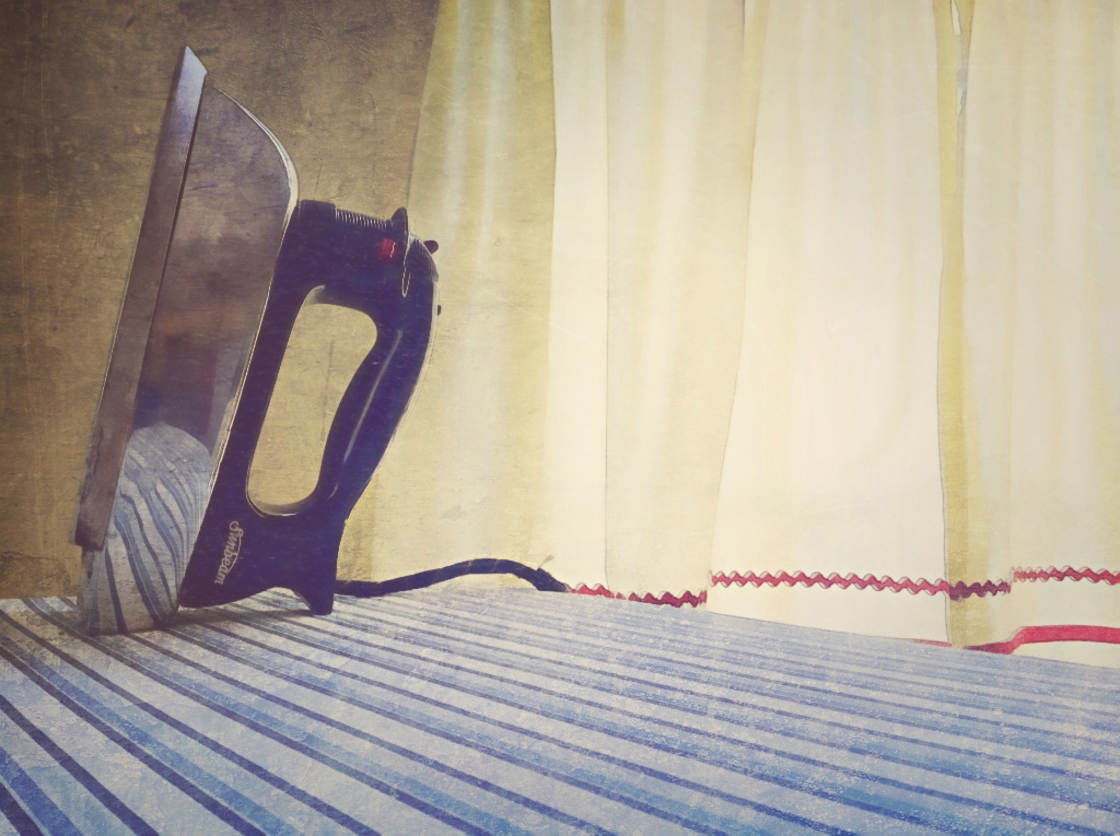 You can also practice adding textures to your photos in post-processing using photo editing apps like Mextures and Distressed FX. Play around with the intensity of different textures to create a unique photographic style.
8. Food
Food can be a daunting prompt because it's difficult to make food look appetizing in photos. So how can you make your food photos look more appealing?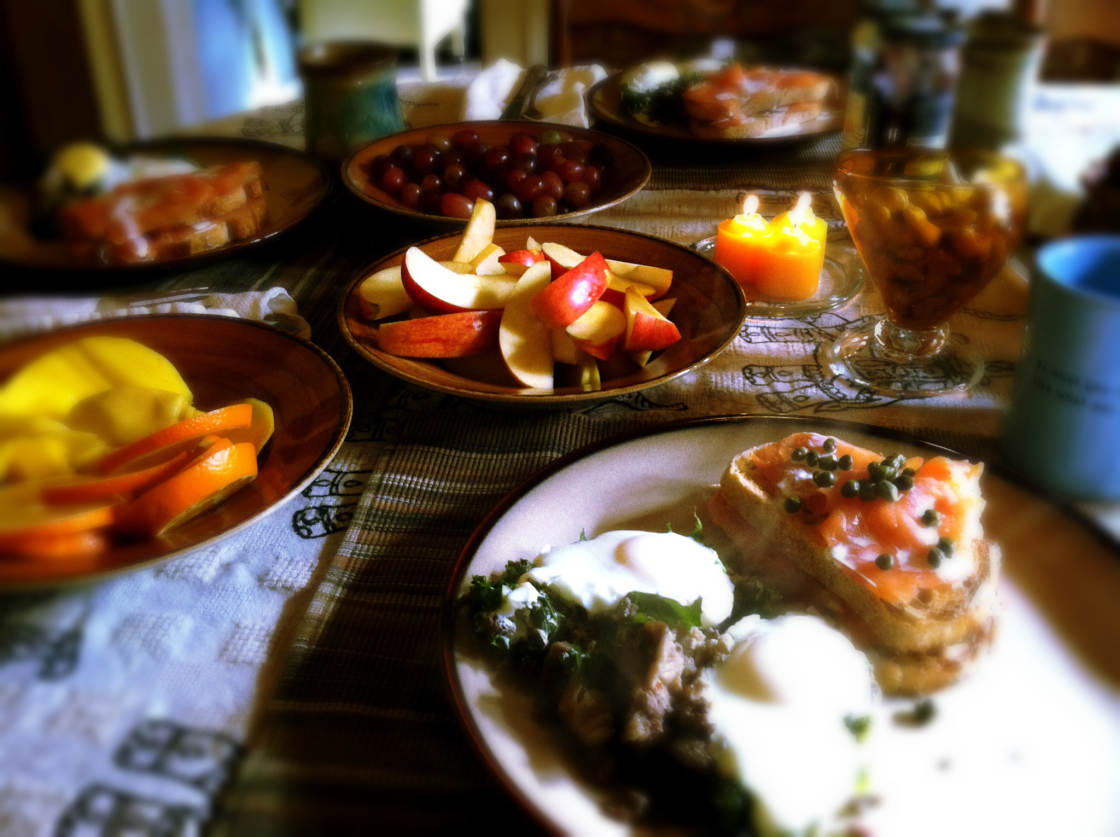 You'll get a more natural food color by photographing in natural light. Try to use window light when shooting indoors. Artificial light such as indoor light bulbs can create unsightly color casts, giving plates, tablecloths and food an orange tint.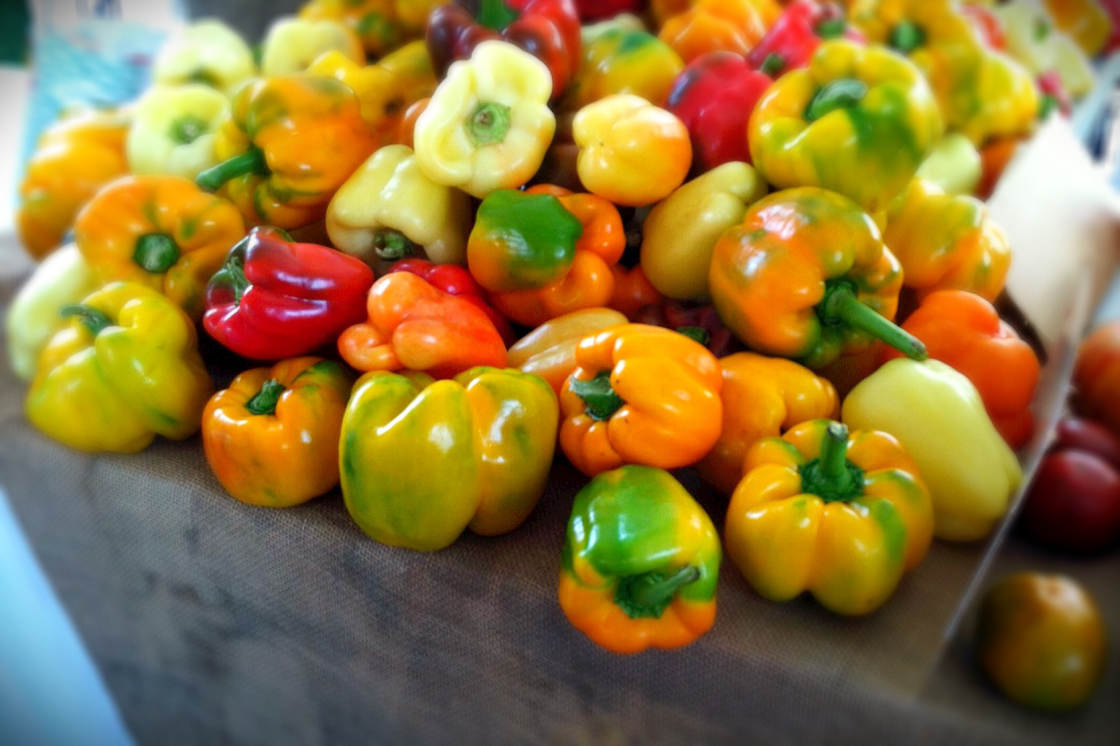 Branch out from simply taking photos of your next plate of food. One of my favorite places to photograph food is at the local farmer's market because the produce always looks so fresh and makes for a vibrant photo.
9. Mannequins
Mannequins make great models. You can pose them as you wish and they never complain or ask for a salary!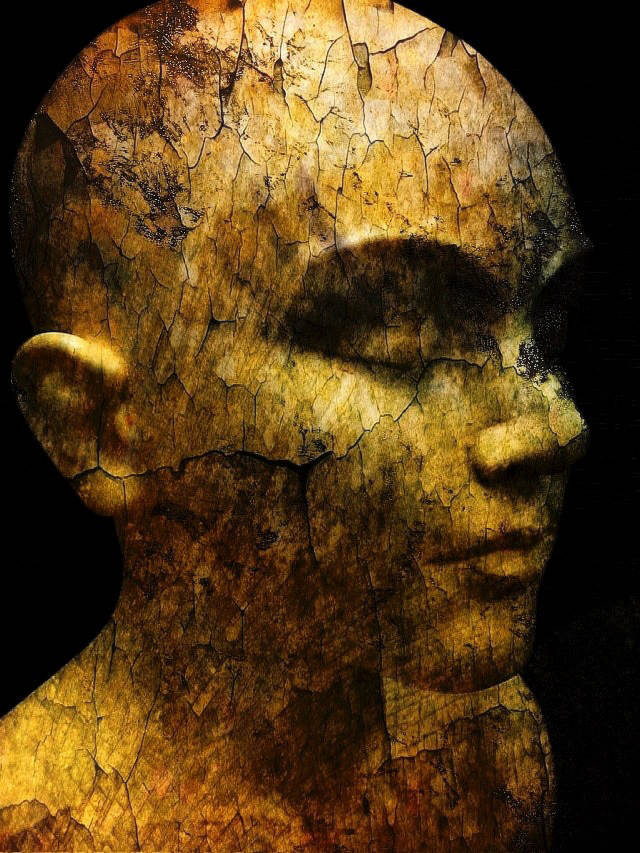 I love using mannequin heads like the one in the photo above, but you can also photograph store mannequins while window shopping. Small boutique stores often have unique mannequins displaying their products.
I first started photographing the mannequins at my esthetics school and realized how life like they can look after the photo editing process.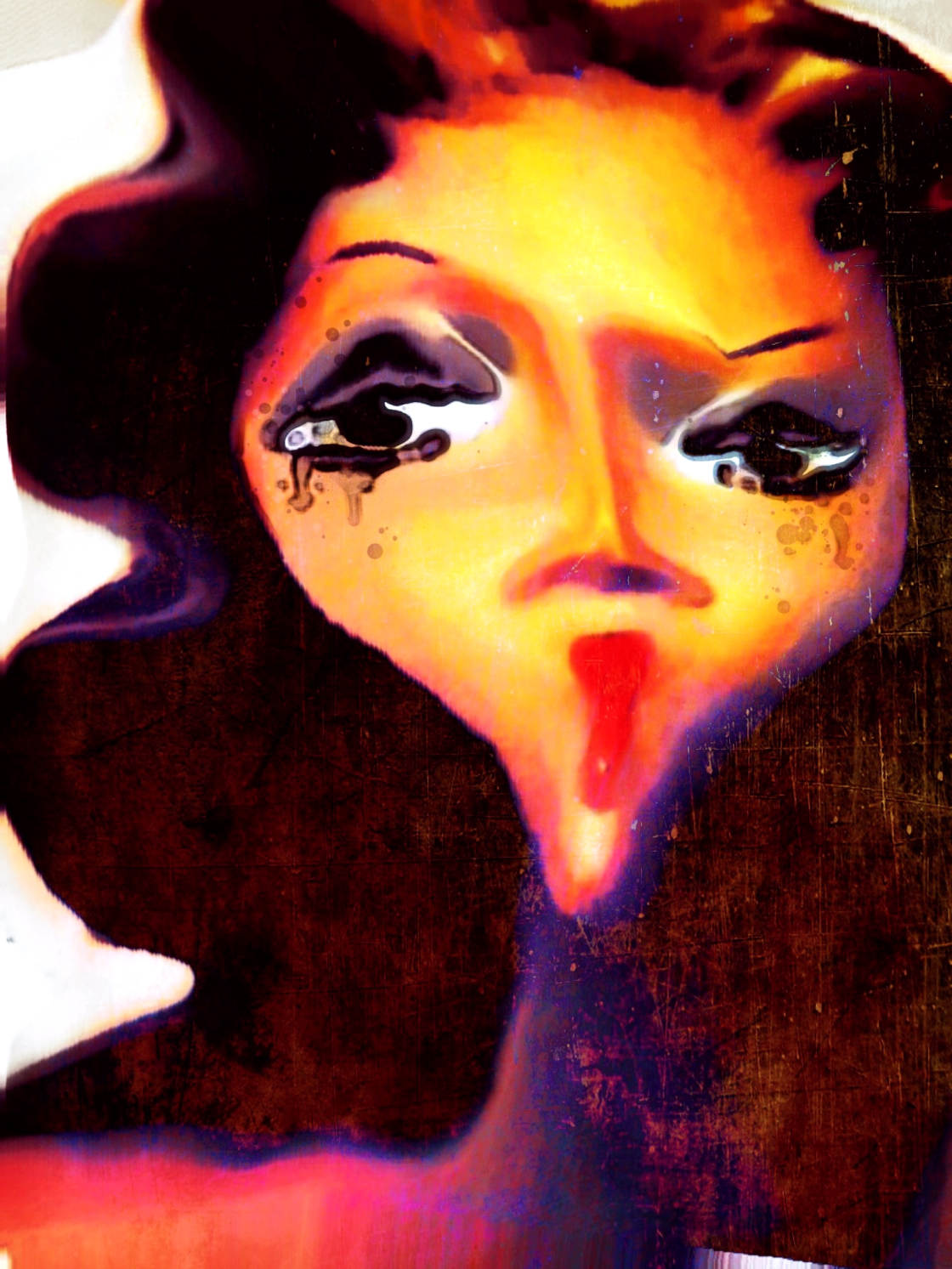 With a few photo editing apps, I was able to give the mannequin above a colorful, new personality.
10. Forgotten Objects
Curiosity is one of the best qualities of an iPhone photographer. This prompt encourages you to really observe your surroundings and ask questions like, "What's up there?" and "What's under that?"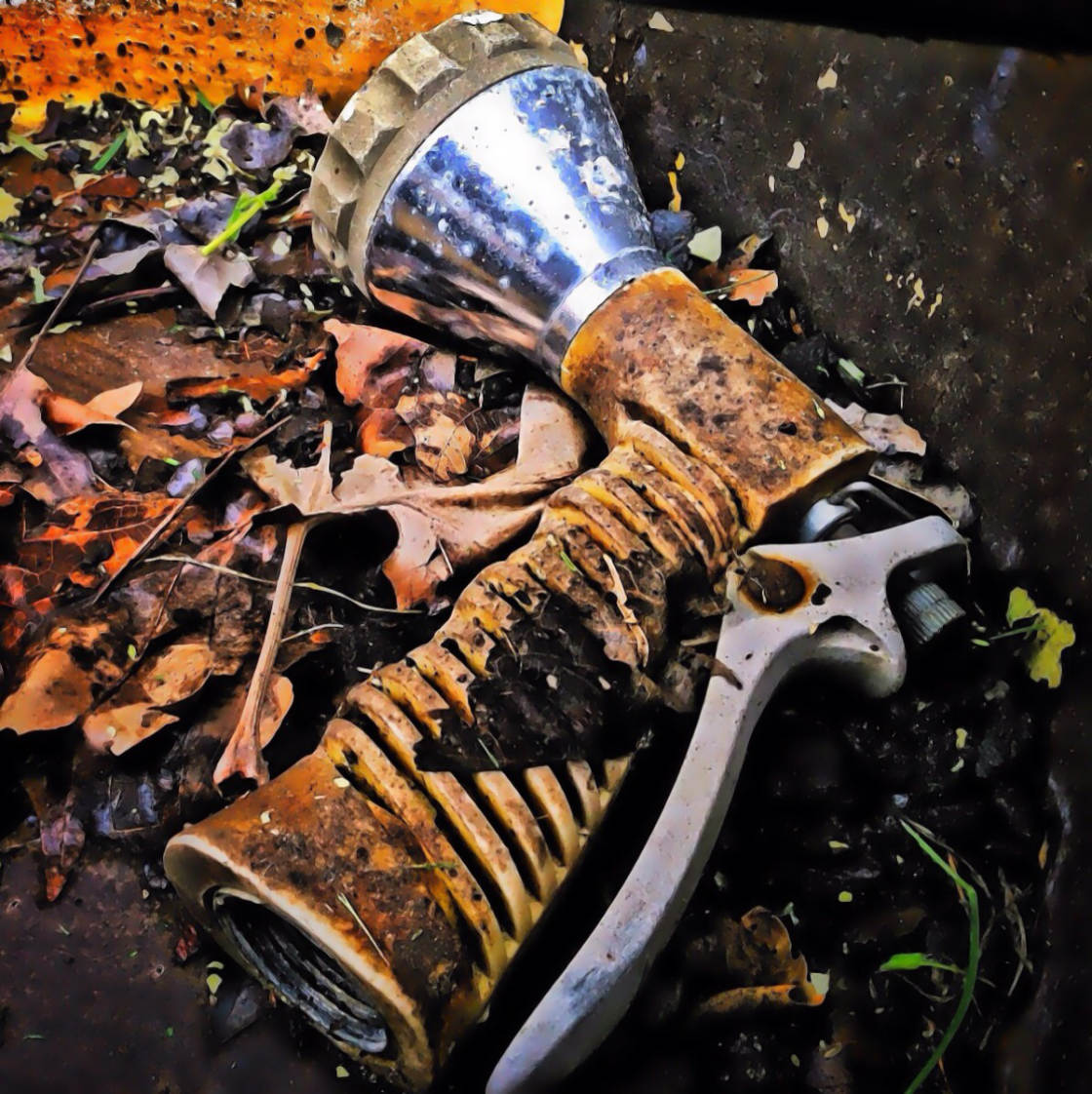 Asking the question, "What's inside?" led me to discover this discarded garden hose nozzle inside a barrel.
When you walk around with your iPhone, keep your eyes open and look in all directions for your next great shot. Explore areas where you wouldn't normally go, and you're likely to stumble upon interesting abandoned and forgotten objects that make great photography subjects.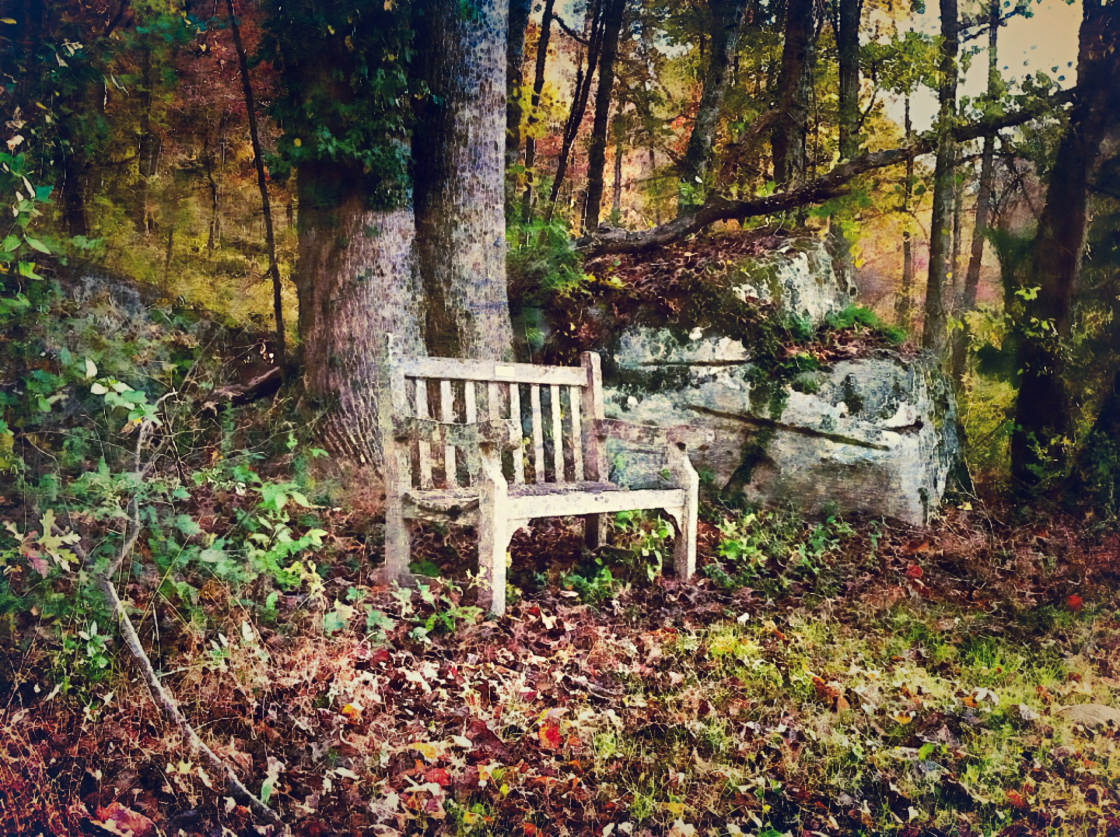 Hopefully, these ten photography prompts will get you started on your next photo project, or help get you out of that photography rut that you've found yourself in.
Once you start using these suggested prompts, you'll find yourself being able to think up your own themes so that you never run out of photography subjects. You can also find ideas for interesting prompts and themes using apps like PINGO Challenge.
Additionally, there are many ongoing Internet photo challenges that provide daily and weekly photo ideas. Here are just a few suggestions:
52 Photos Project, Fat Mum Slim, Photochallenge.org, The Daily Post, Capture Your 365 and the Instagram JJ Community (check out our interview with Kevin Kuster from JJ Community).
I also run my own 30 Day Photo Project which is a free self-paced online course, especially designed for those new to iPhone photography. It's intended to be a general photo challenge that progresses from relatively simple photographic subjects to more abstract ones. I'd love to see you there!