I'm really pleased to share this interview with Kitty de Jong who takes beautiful landscape photos with her iPhone. Often venturing out in mist and fog during golden hour, her photos capture a wonderfully calm and serene atmosphere. In this interview you'll learn more about Kitty, and how she makes use of light, weather and strong composition to create these stunning iPhone landscape photos.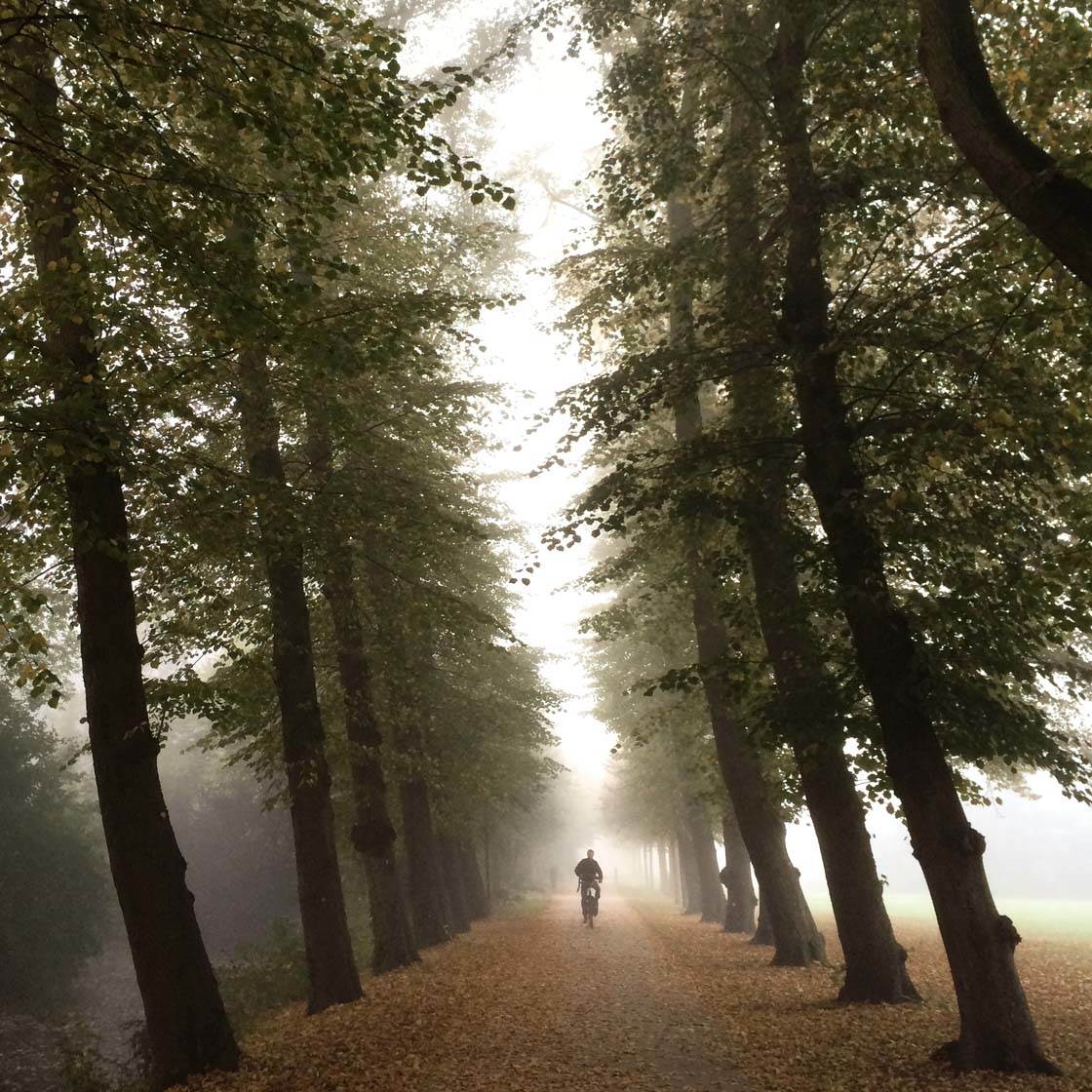 Tell us a little bit about yourself.
I'm 46 years old and live in Amsterdam in The Netherlands, together with my husband, four children and our dog.
I love traveling and I've worked in tourism, but at the moment I'm not working. I've taken a few photography classes in recent years.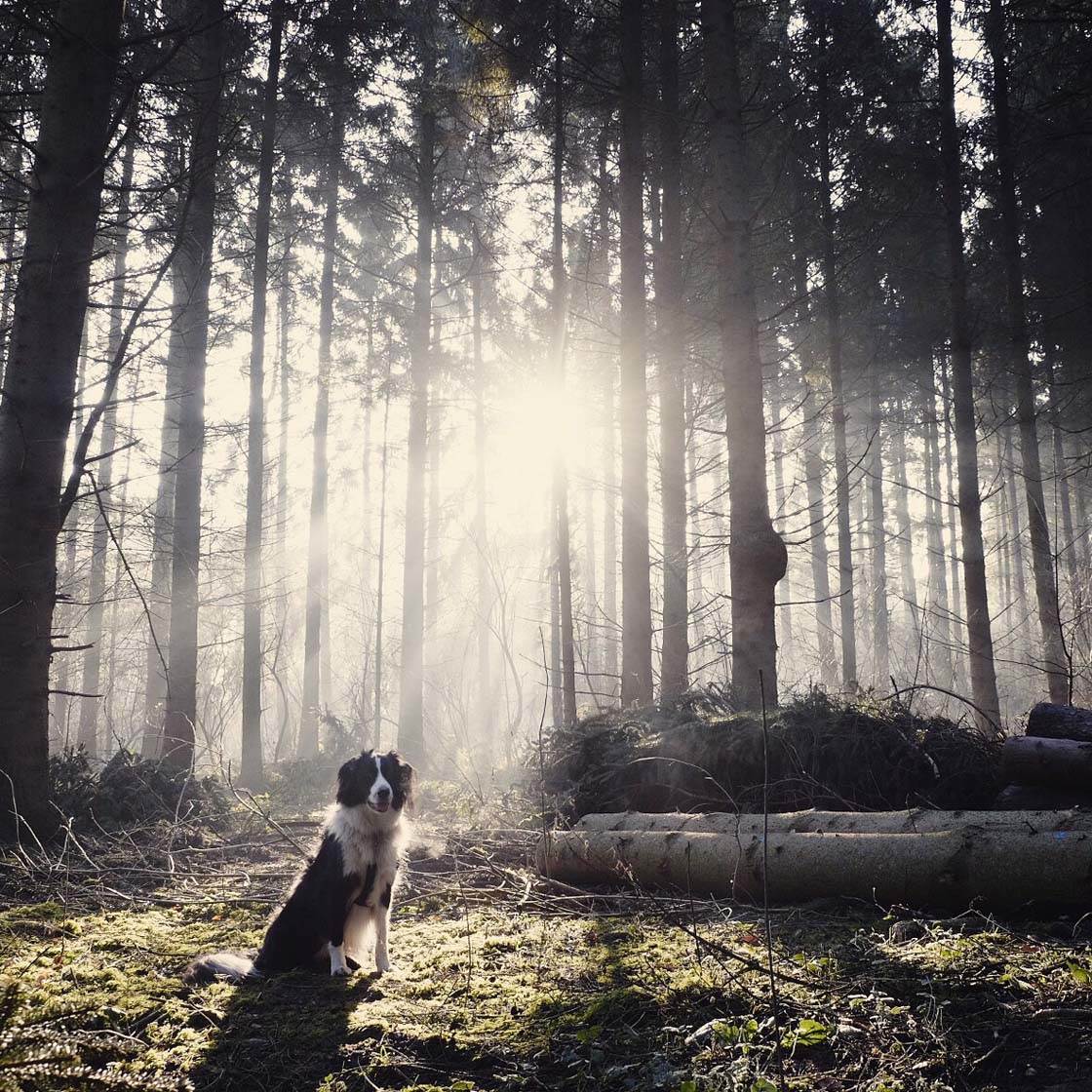 How did your iPhone photography journey begin?
It started when I bought my first iPhone in 2011 and began using Instagram. I had a DSLR and was interested in photography, but when I got the iPhone I had it with me all the time.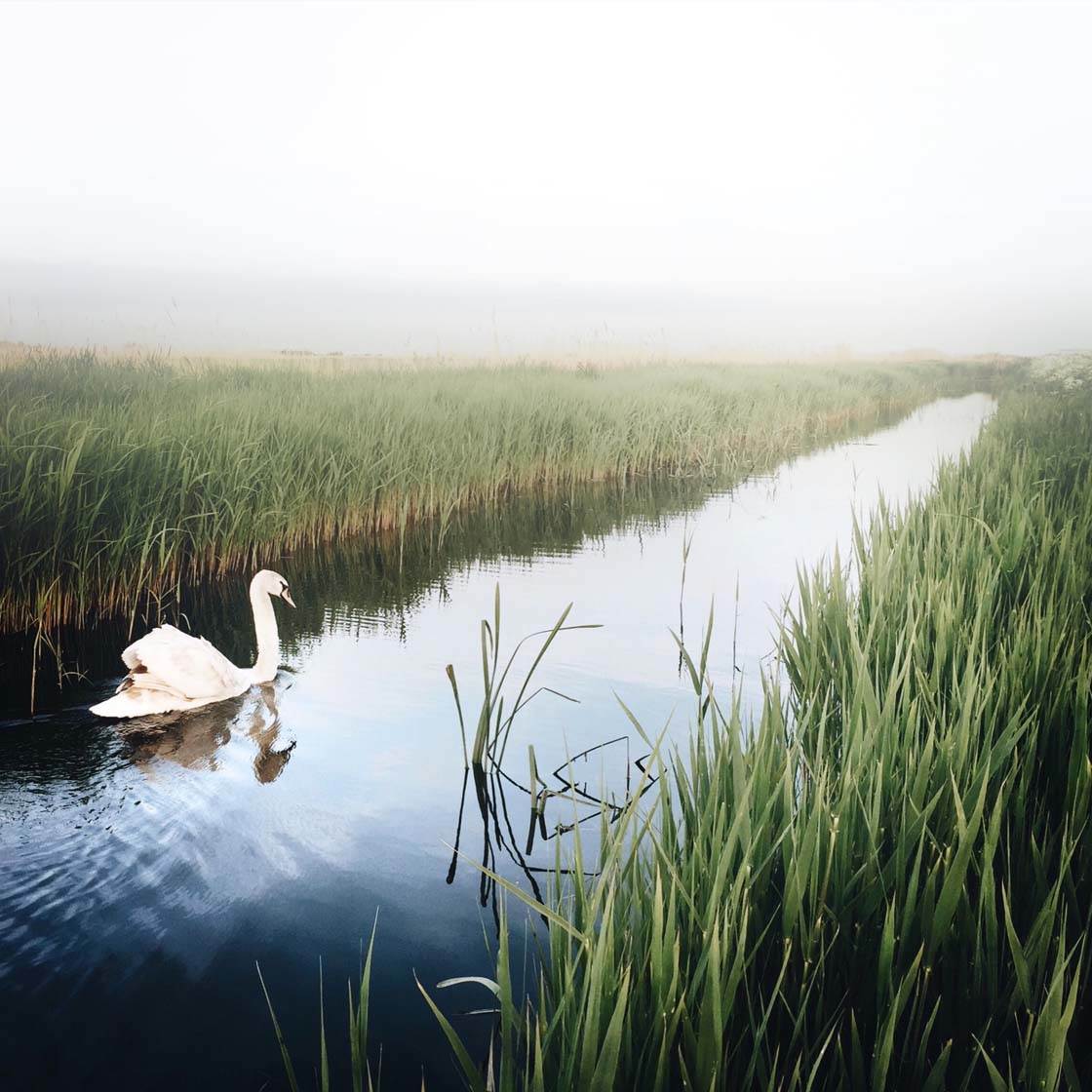 I started taking photos with it when I was walking the dog or going out with my kids. I was surprised how good the photos were, and to give myself a challenge I decided to use my Instagram account for iPhone photos only.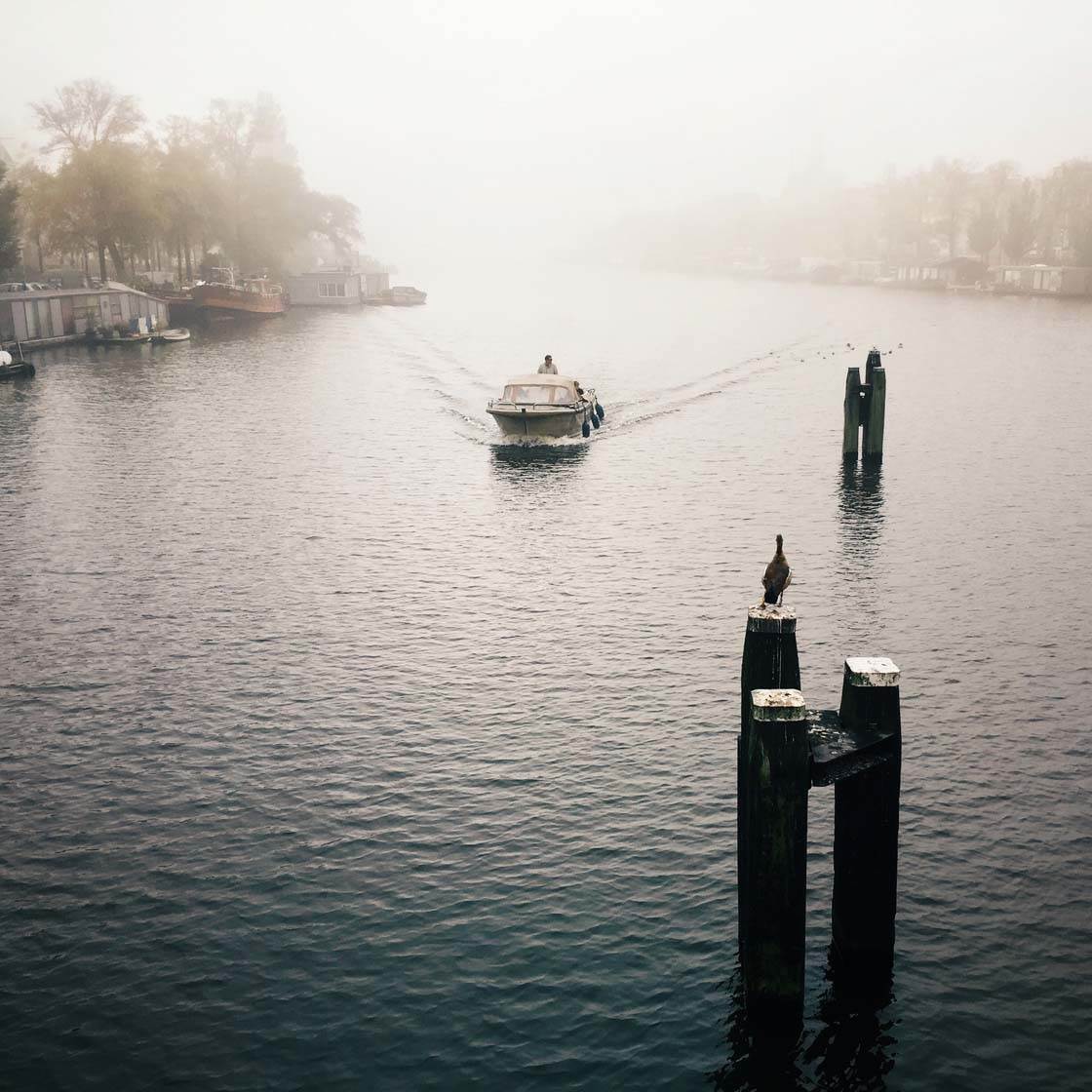 What inspires you to take photos with the iPhone?
At first I was just taking photos, but then I got inspired by all the great photographers on Instagram and I started to look differently at the world around me. I began to see more and more beautiful places and moments.
The iPhone has the limitation of not having all the lenses a DSLR has, so that forced me to think more about the composition.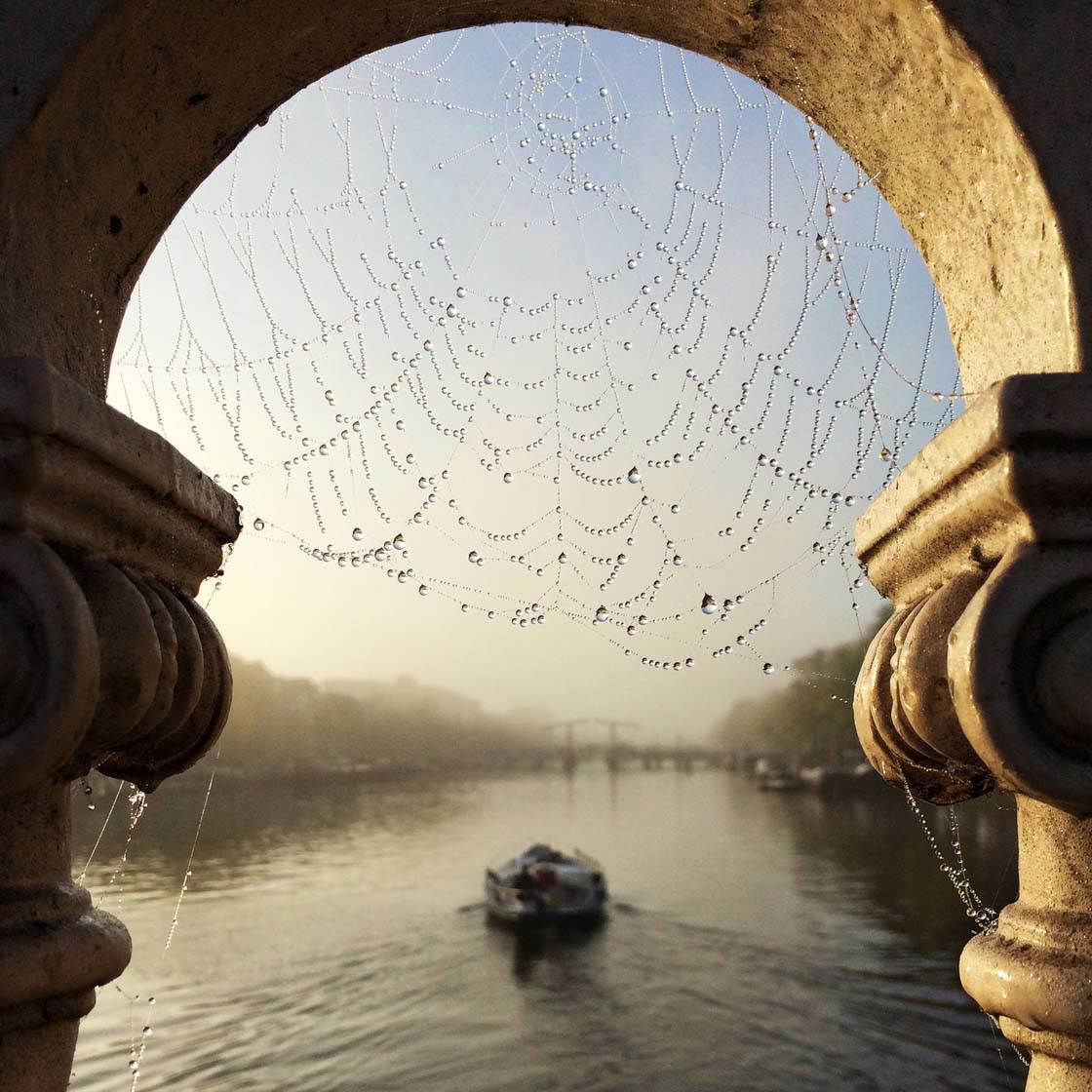 You mostly shoot landscapes and nature. What draws you to this kind of photography?
I love to be out in nature, and I try to capture the beauty and feel of it. I do try different kinds of photography because I don't want all my photos to be the same. I want to experiment, but in the end I always love the quietness and beauty of nature.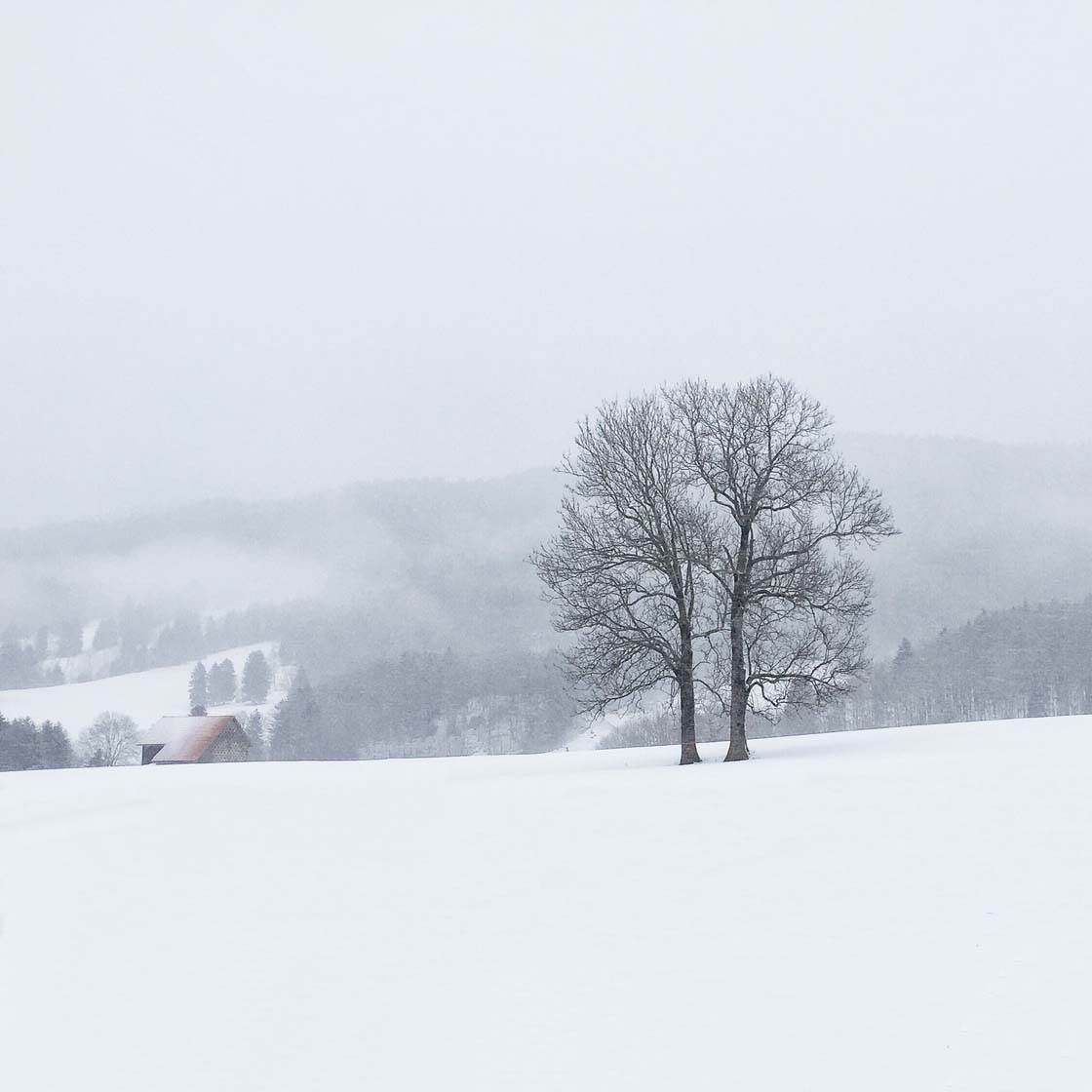 Do you like to photograph any other kinds of subject with your iPhone?
Although I mostly shoot nature, I love all kinds of photography. I'd like to do more portraits or street photography, but I'm not feeling too comfortable doing that yet.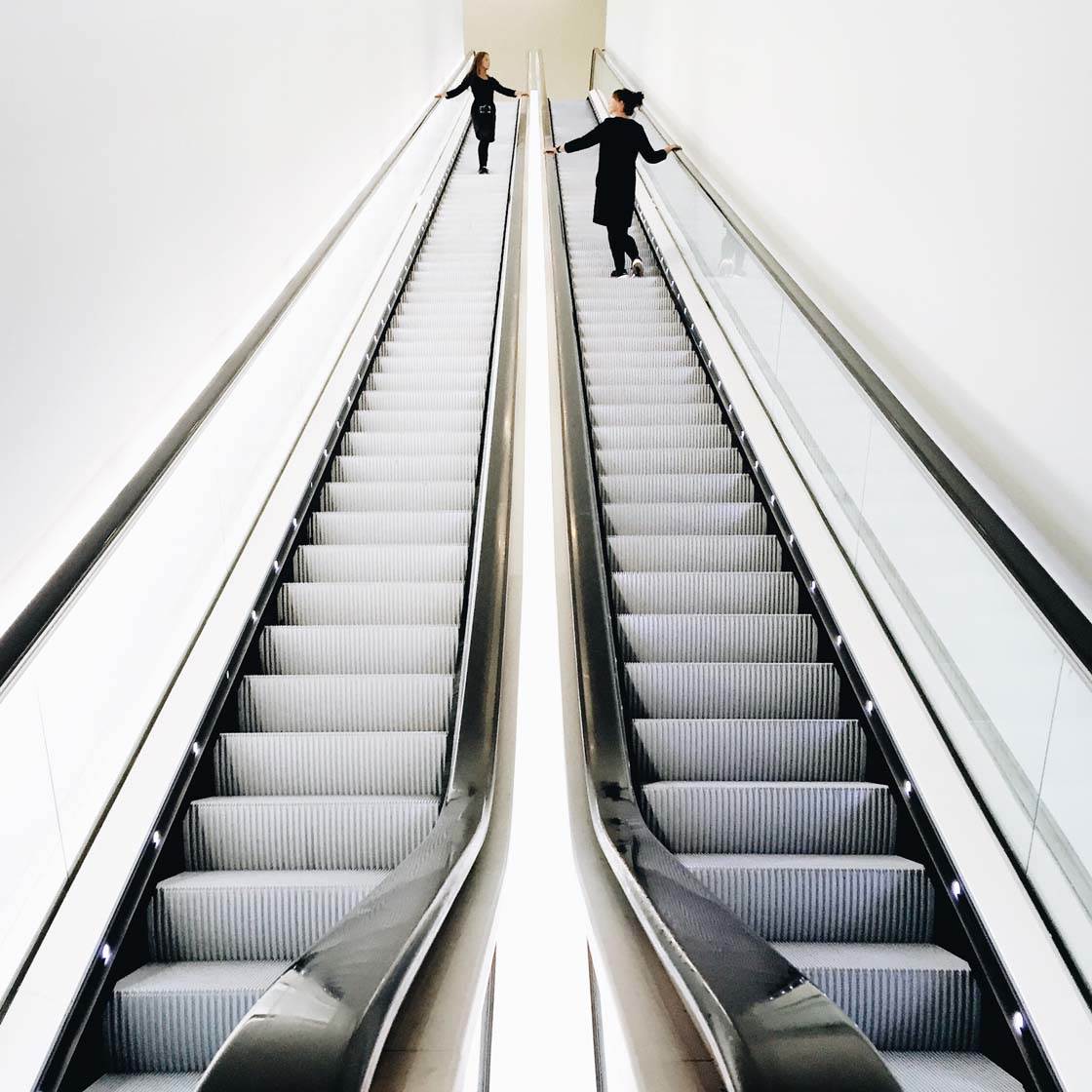 You capture beautiful light in your photos. Do you have a favorite time of day and weather for shooting landscape photos?
I love to shoot around sunset because of the beautiful light. And I love the atmosphere in photos when there's fog.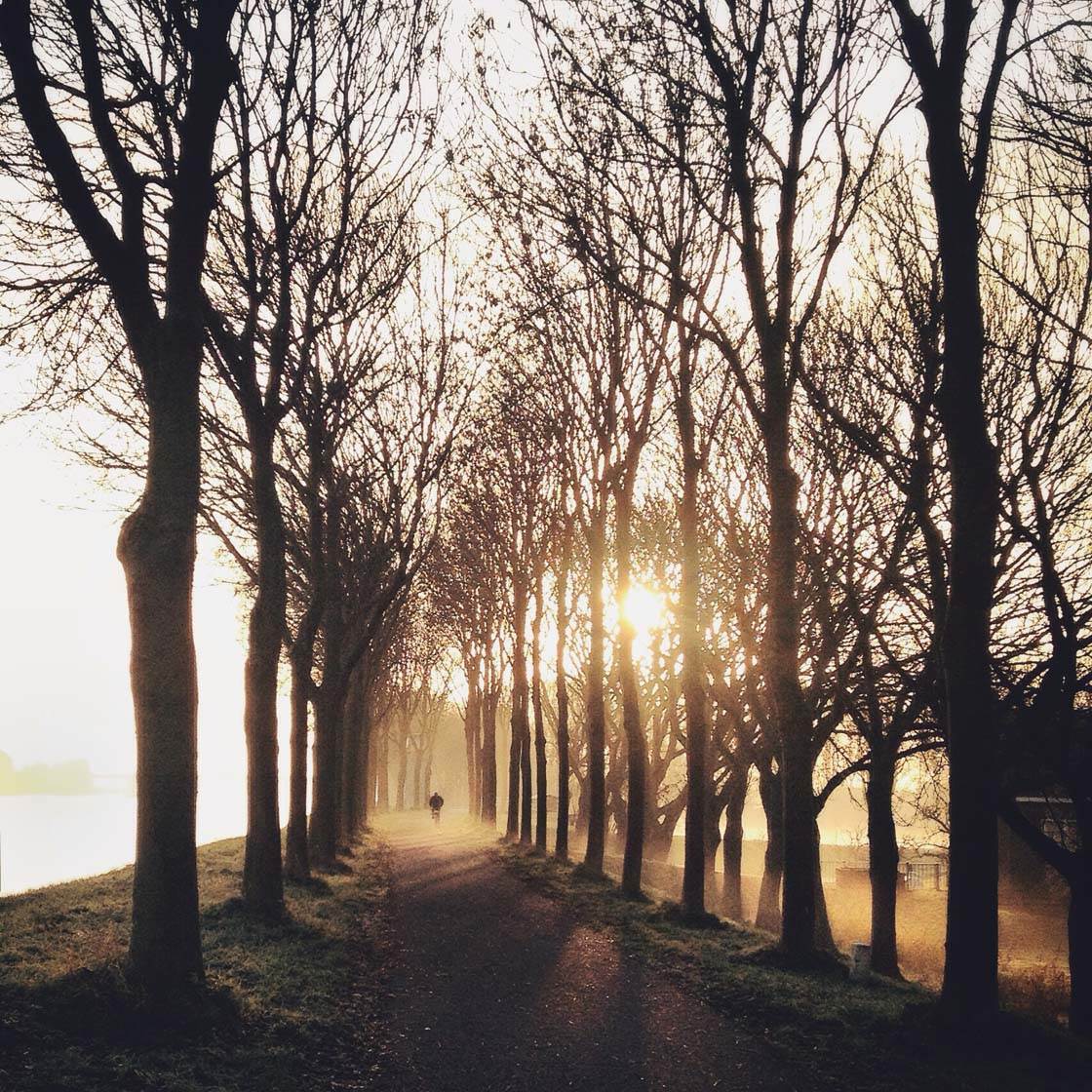 You have a great eye for composition, which is so important in landscape photography for creating a sense of depth and balance. What are your top composition tips for taking eye-catching landscape photos?
Thank you! I always look for leading lines and/or a main subject in my photo.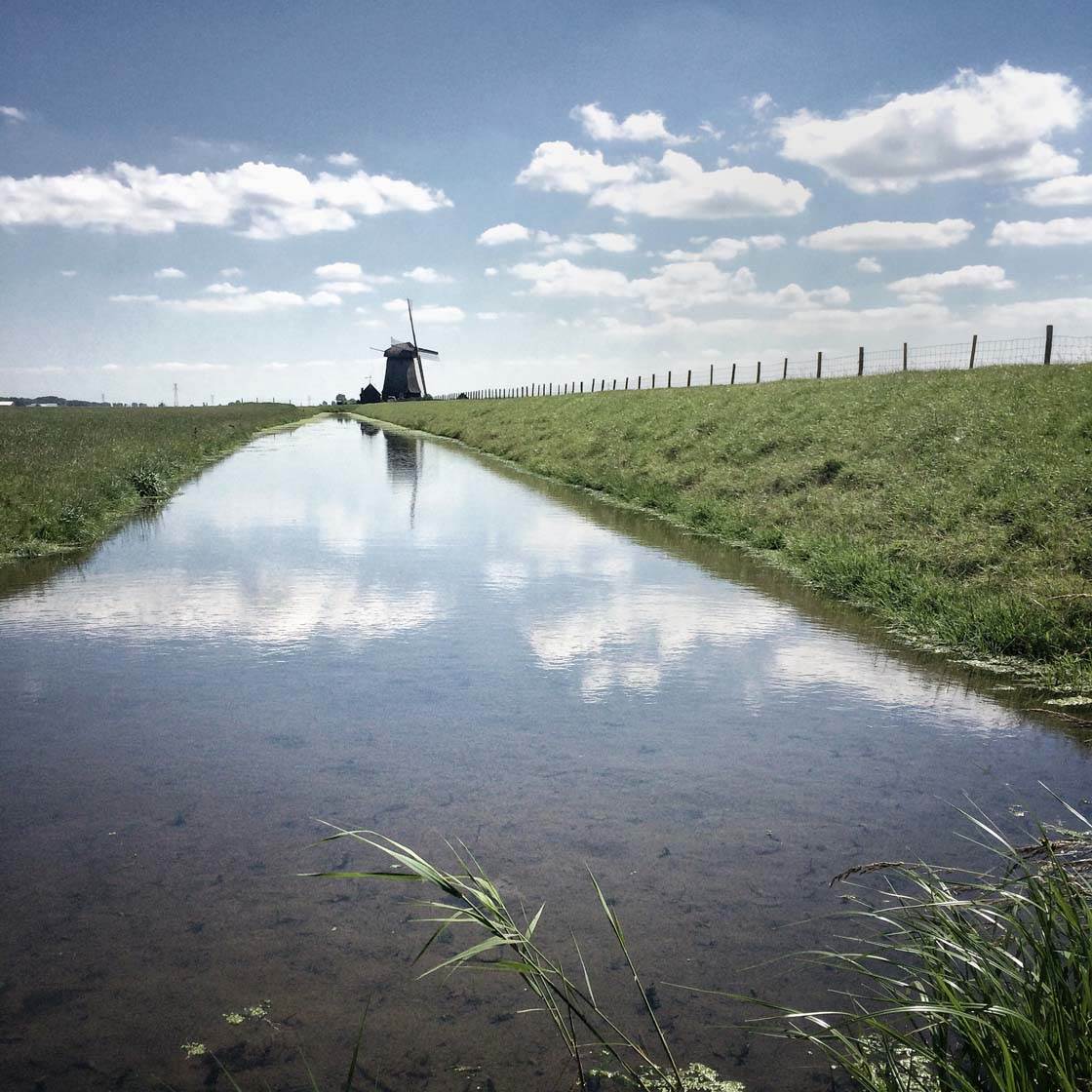 I try to keep it simple. I try to include something in the photo that makes you want to look at it a bit longer and gives you a sense of scale. It can be anything, such as a tree or a person.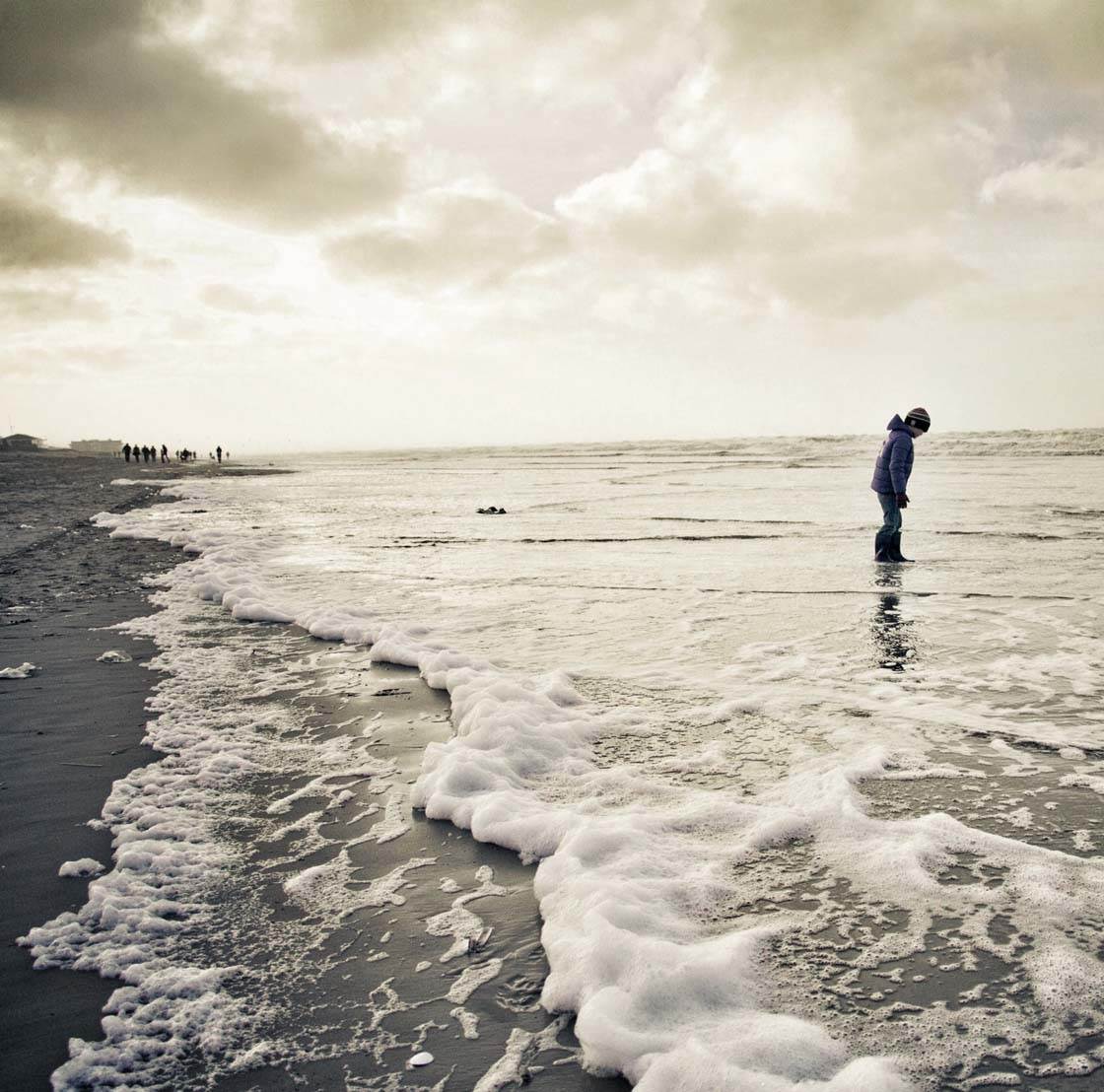 And I usually take a lot of photos from different positions and angles. Sometimes I'm really amazed how a place can look very different when you look at it from another viewpoint.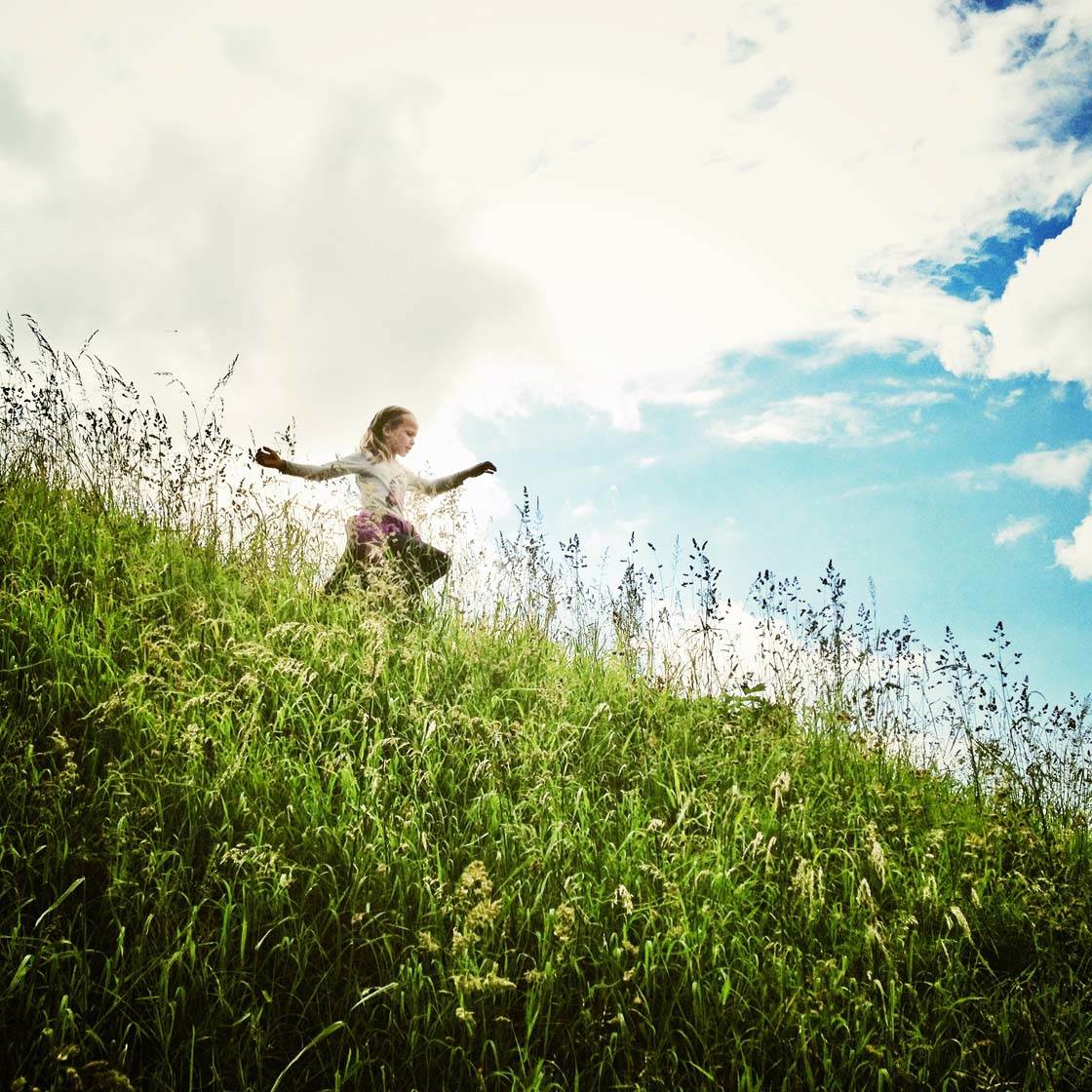 Let's talk about photo apps. Are there any apps that you use for taking photos besides the native Camera app?
I sometimes use Camera+ for taking photos. I like the macro function in this app and you can get higher resolutions than with the native camera.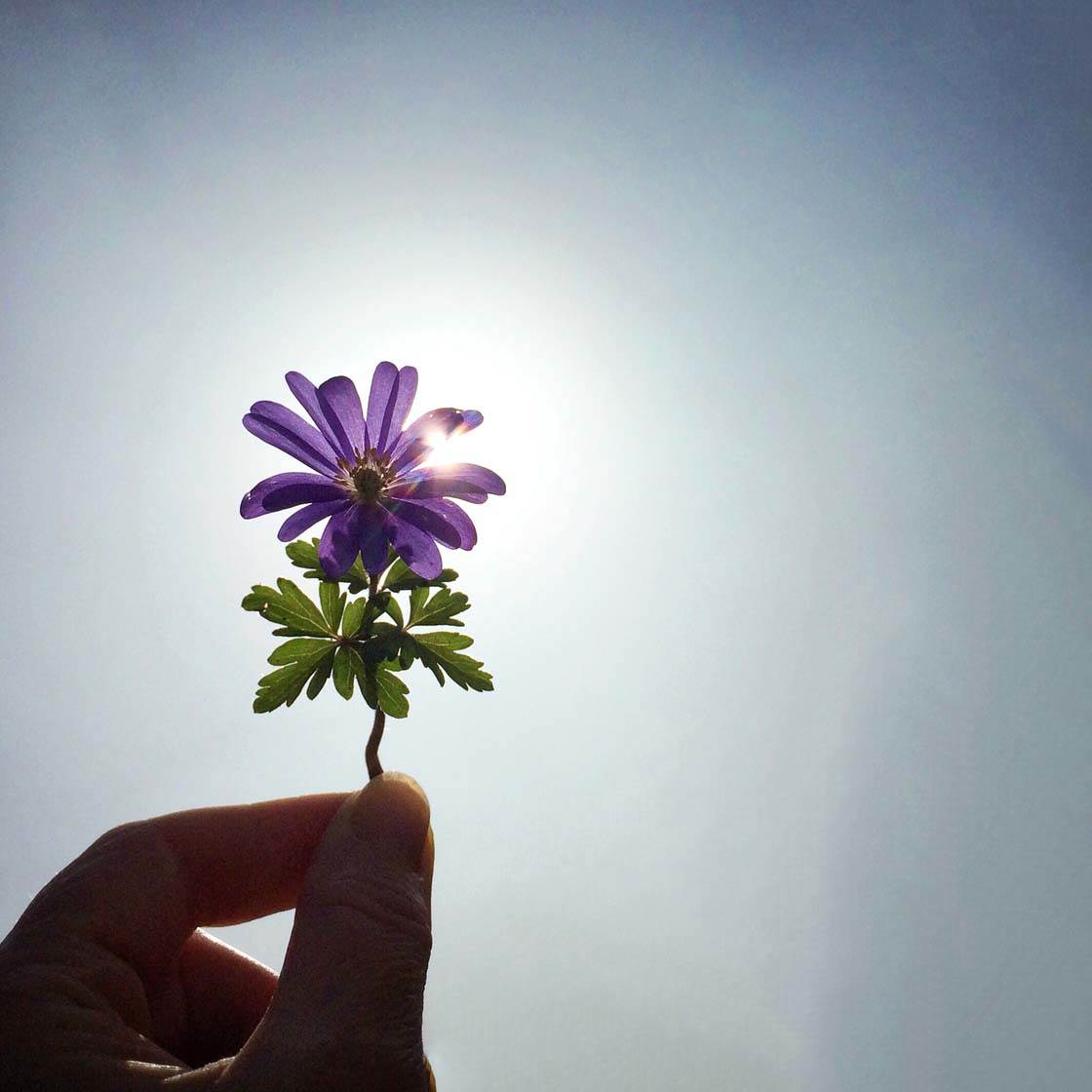 What are your favorite apps for post-processing?
I use Snapseed for all of my edits. It gives you lots of possibilities, and I especially like the selective tool for adjusting selected areas in a photo.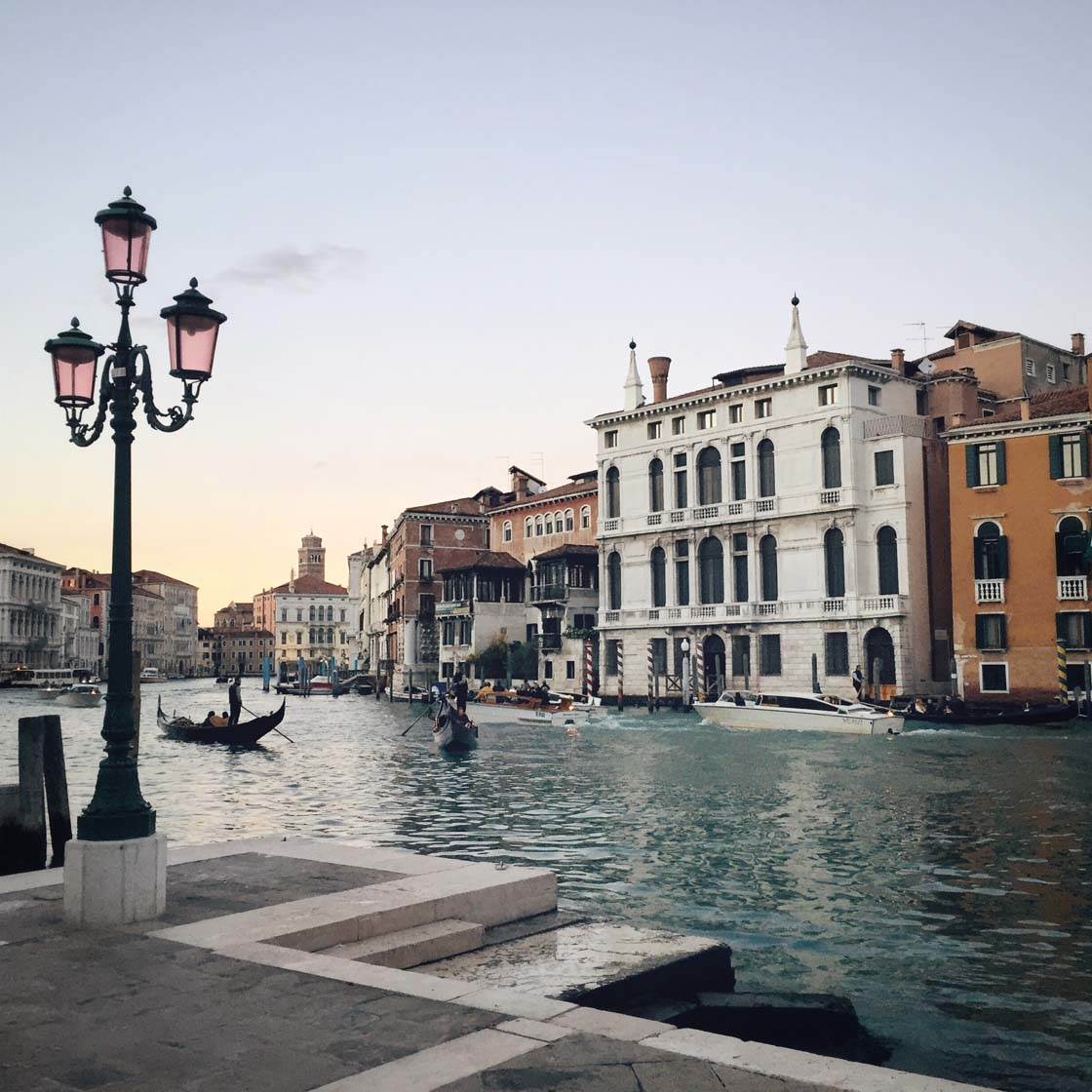 I also use the beautiful VSCO filters to add a certain feel to the photo. Sometimes I use TouchRetouch to erase unwanted and distracting objects from my photos.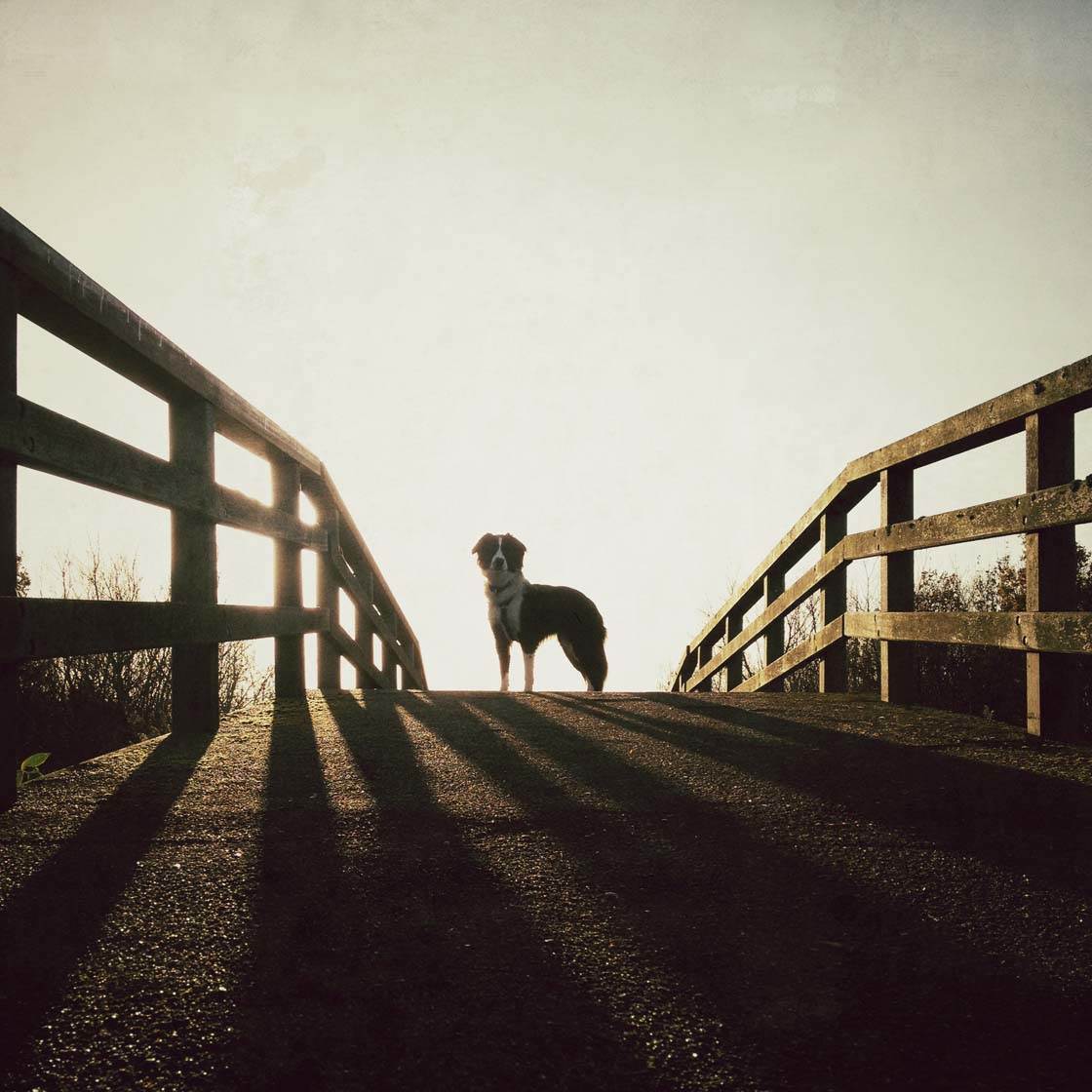 Do you have any editing tips for beginner iPhone photographers who want to enhance their landscape photos using apps?
Just play around with the apps and see if you like what it's doing to your photo. You don't need a lot of apps. Find a small number of apps that you like, and use them a lot. Once you know how they work it'll help you to get the edits you want.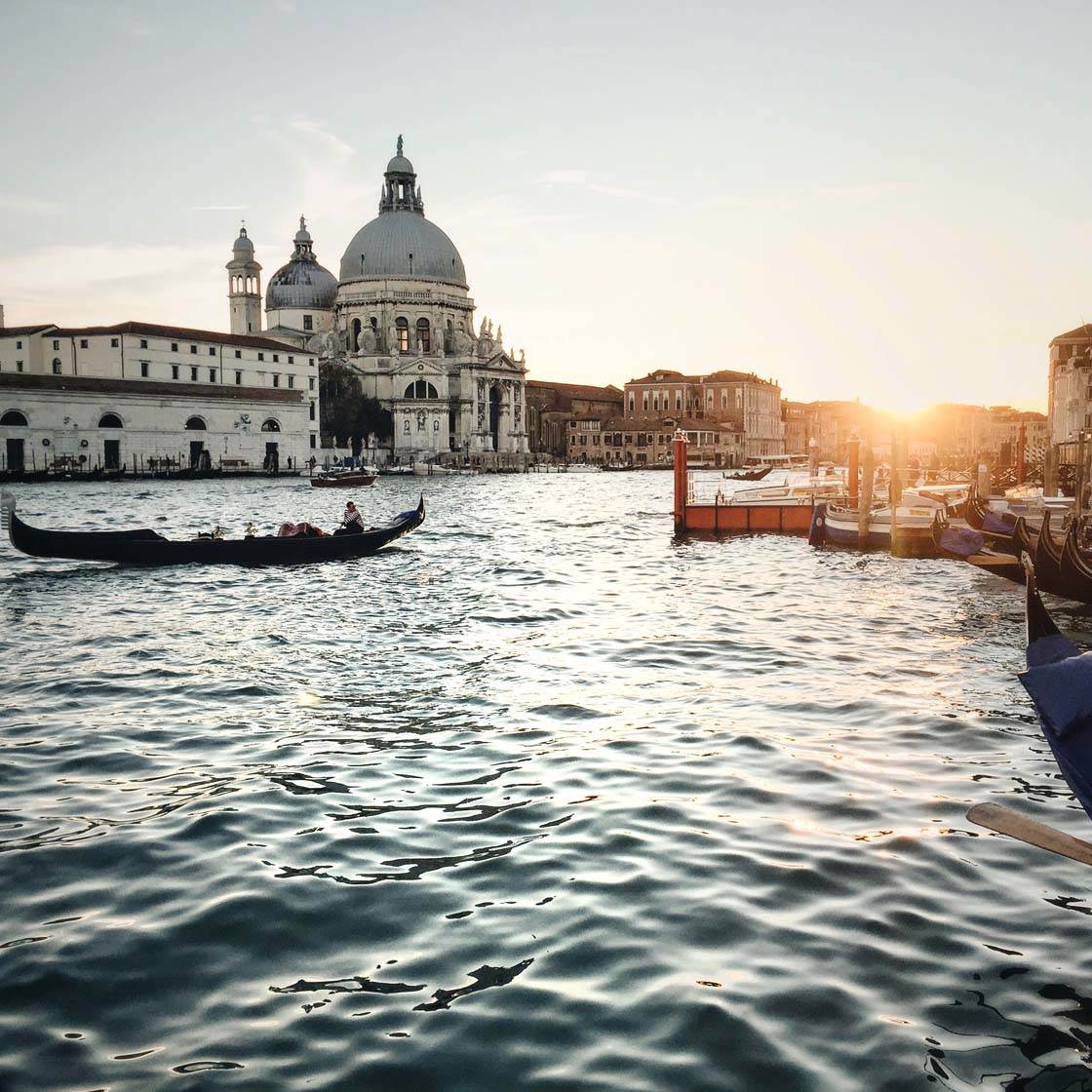 Do you use any iPhone photography accessories? 
I sometimes use a tripod for iPhone photography. It keeps my iPhone steady in low light conditions.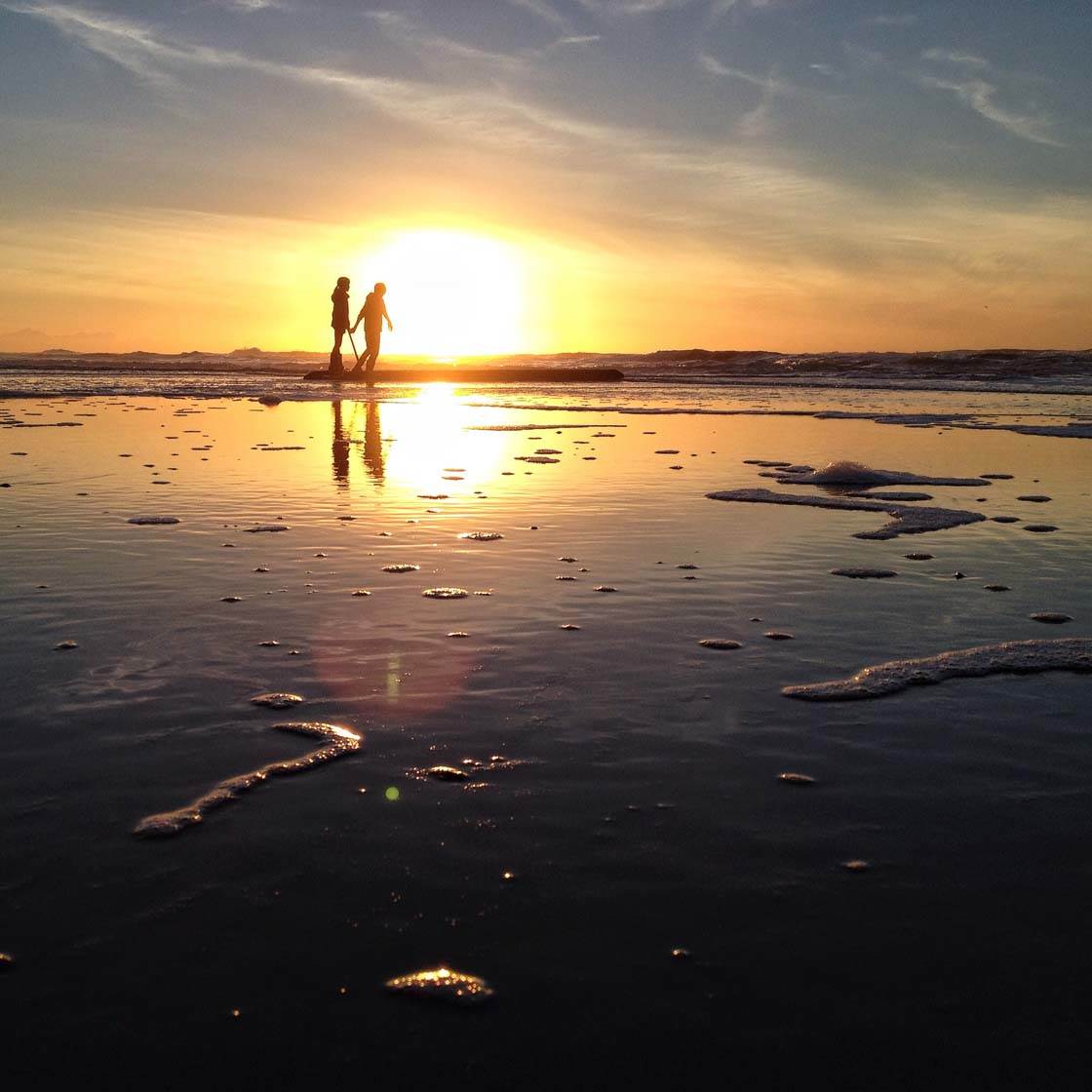 Can you briefly explain the story and editing process behind your three favorite iPhone photos? 
This photo was taken in Italy at the Amalfi coast. We spent our holiday there and drove this wonderful coast by car.
My husband was driving and I took this photo out of the car window. It was so busy with cars and we had to drive very slowly which gave me time to compose and take the shot.
I applied the M6 filter in the VSCO app. In Snapseed I cropped the photo and used the selection tool to get the blue of the sea a bit bluer and the sky brighter.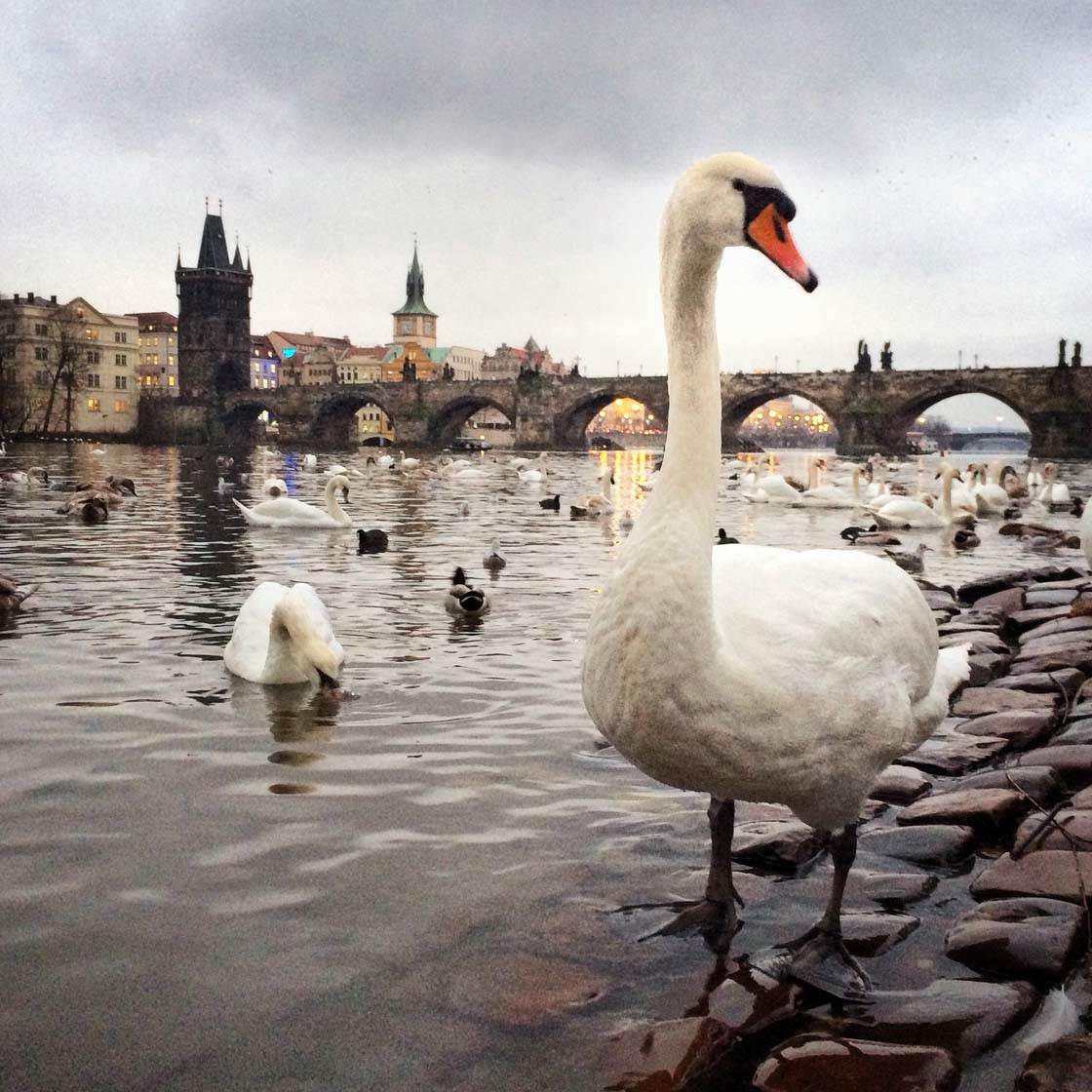 This is in Prague at the Vlatava river. There are lots of swans there waiting to be fed. I was sitting there and hoped that they would come my way (although I had nothing to give them). I took a lot of photos but liked the pose of this swan the best.
The photo was edited in Snapseed. I used the selective tool to make the clouds a bit darker and the swan lighter so it would pop out a little bit more.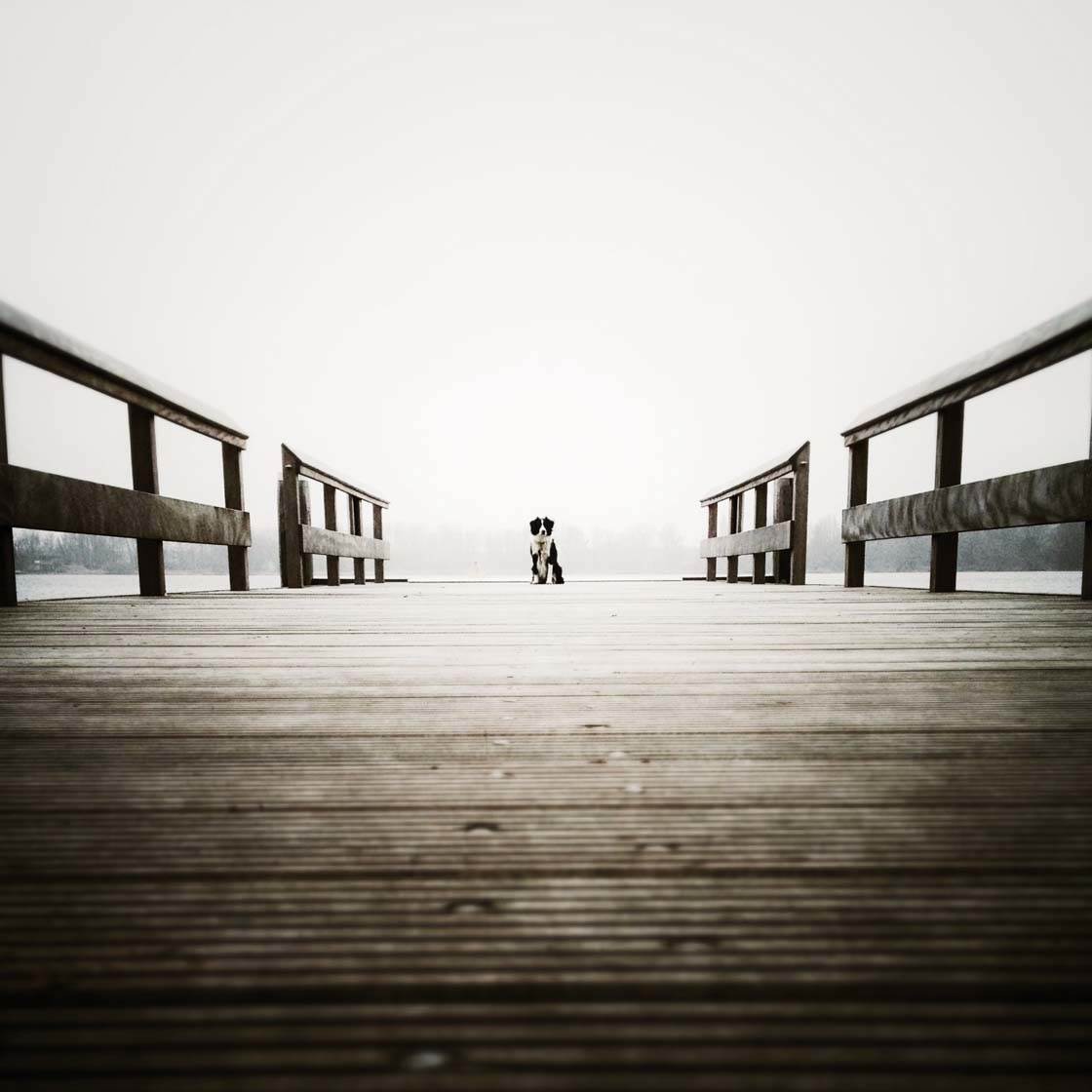 When I was taking a walk with my dog I saw this pier. It was a grey day and I let my dog sit at the end of the pier. I took the photo from a low angle so the background wasn't that visible.
I think I used one of the old vintage filters in Snapseed (I used to use them a lot because you could adjust brightness, vignetting and tones, but unfortunately they changed them and I don't use it anymore). I also used the selective tool to brighten up the space around my dog.
Do you shoot with any other cameras, and if so, when do you prefer to use the iPhone?
I also have a Fuji X-T1 and a Canon 7D. At the moment I'm using my Fuji a lot because I want to practice with it, but the iPhone is always with me and it's easy to use.
Even when I shoot with my other cameras, I'll take some photos with my iPhone too. The photos are easy to edit and I use them for Instagram.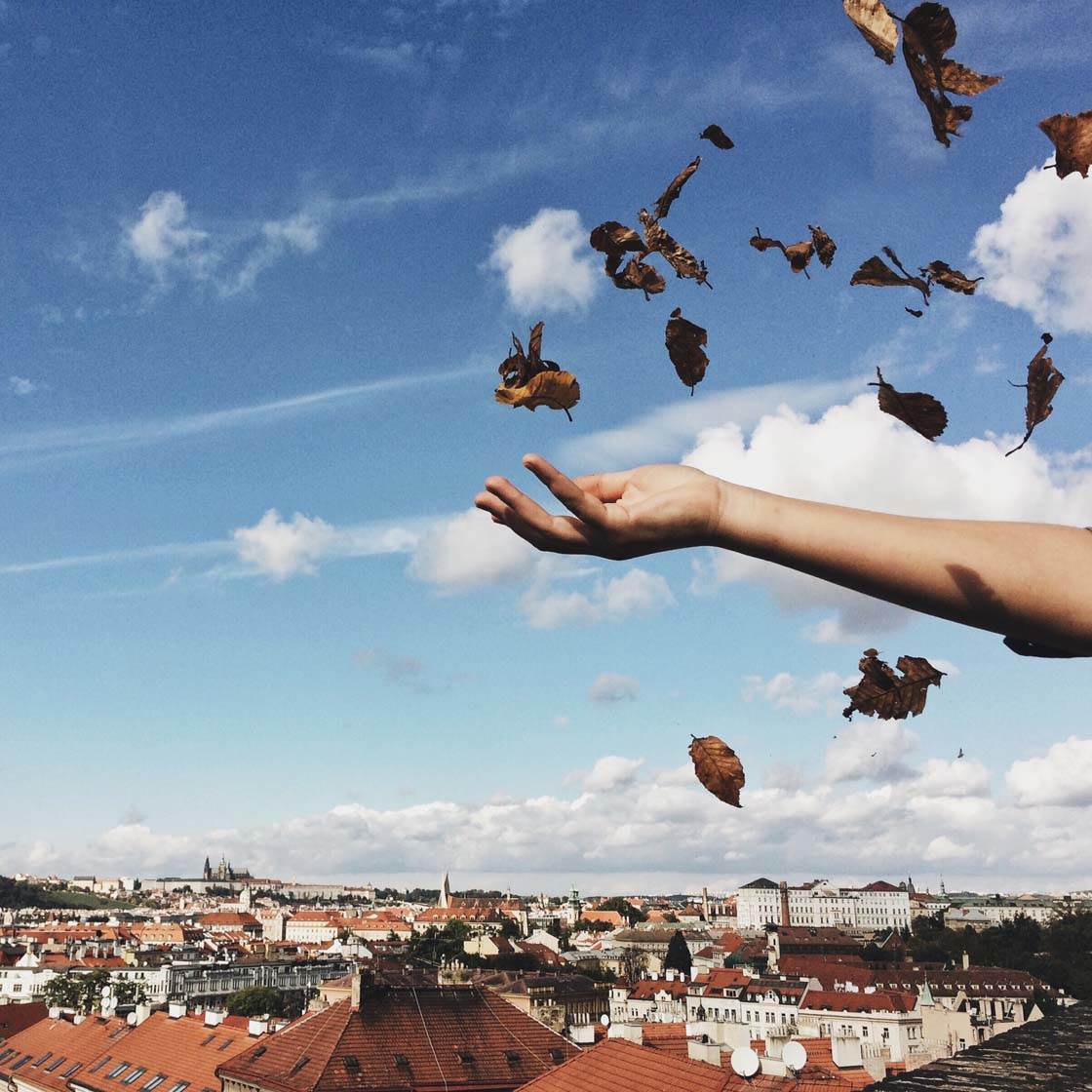 You have a huge following on Instagram. What does this online community mean to you and what effect has it had on your photography?
I never expected this when I installed the app in 2011! I'm not a writer, and in the beginning I was just posting photos (I still think that writing captions is very difficult!).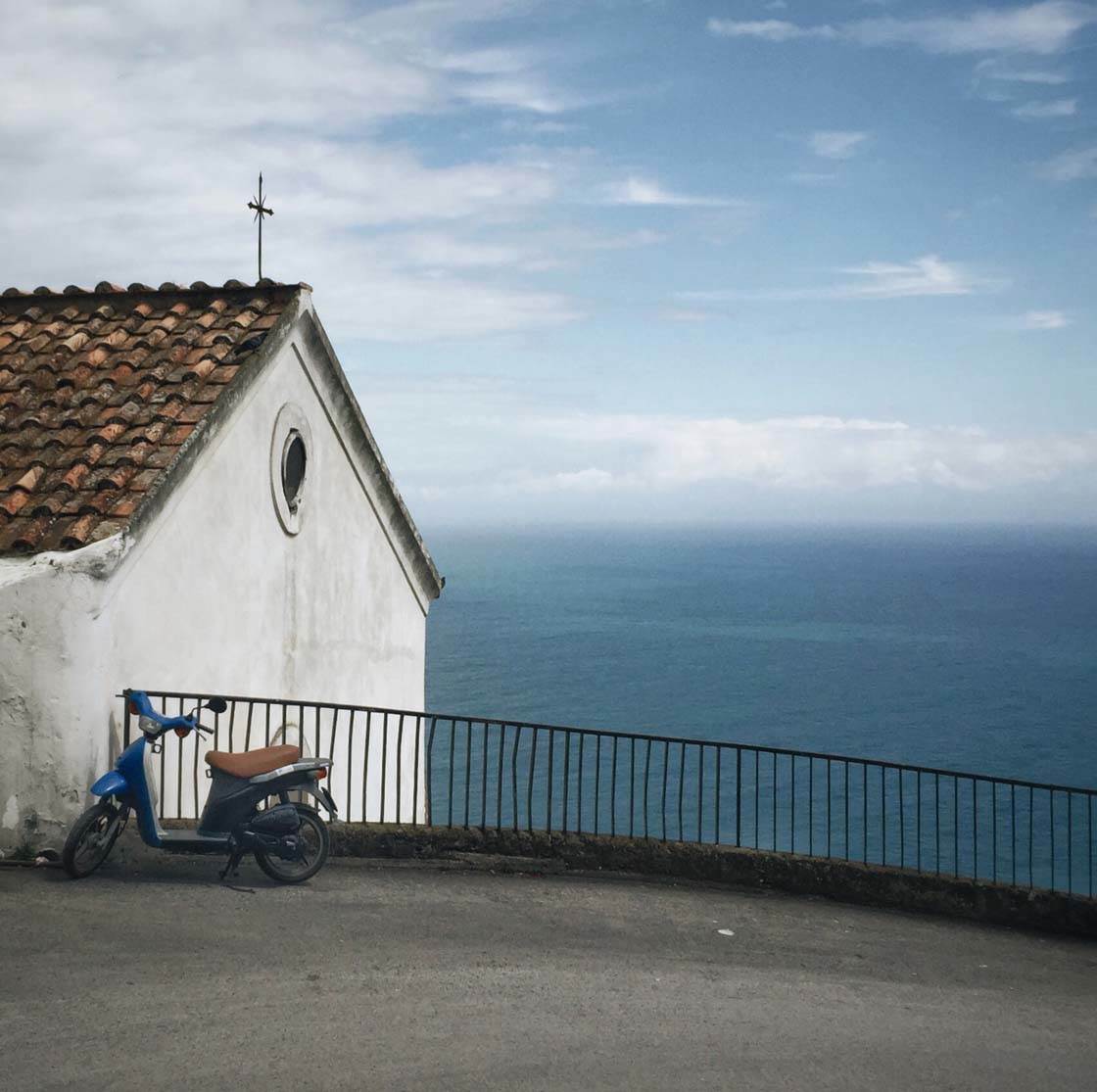 But then people started commenting on my photos and I started to write back. I began checking the galleries of others and commenting on their photos.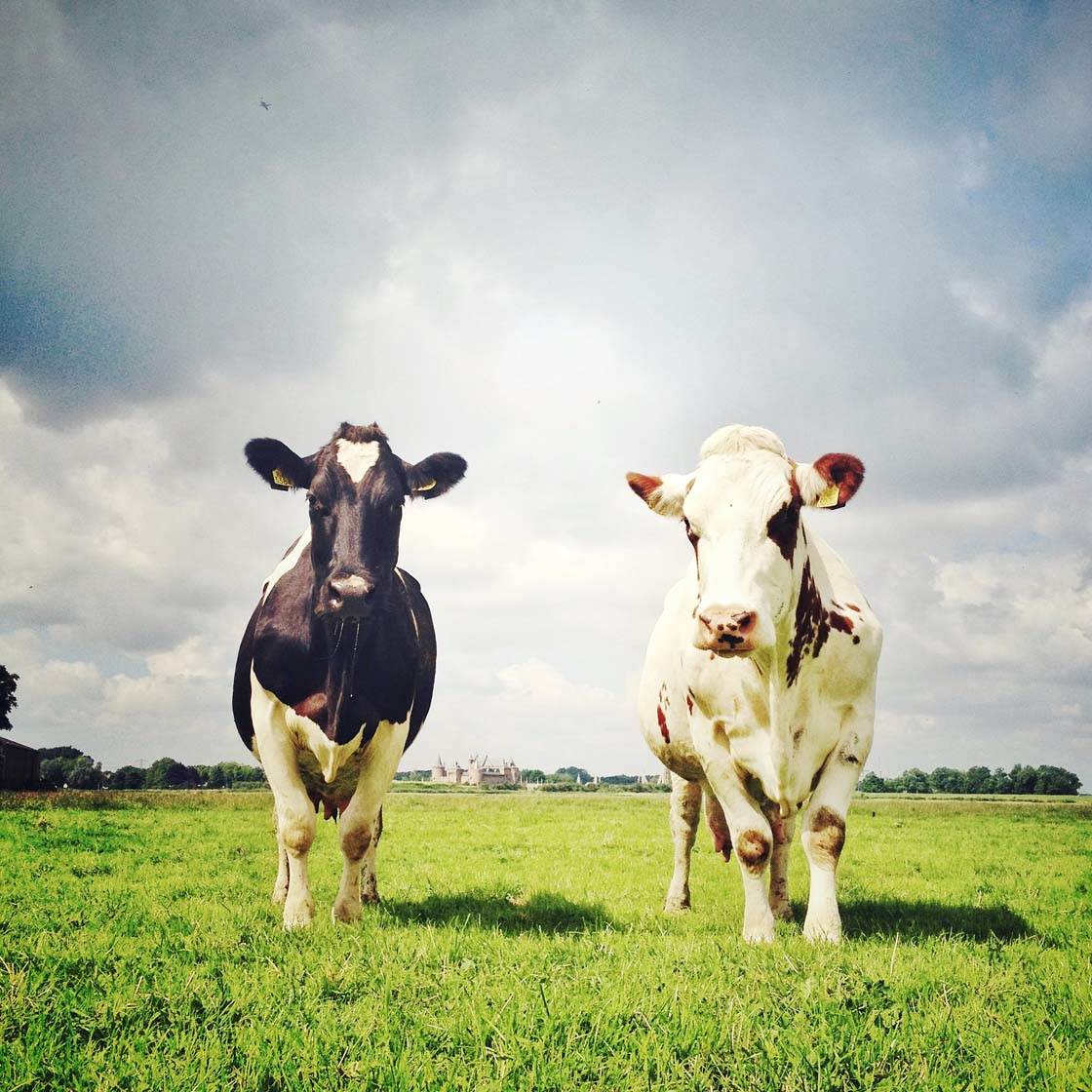 This new online community was really inspiring for me and I learned a lot from all of these creative people on Instagram. It gave my photography a boost.
I went to Instameets and met a lot of wonderful people! On Instagram you see beautiful photos of all these great places and this makes me want to travel to all these destinations!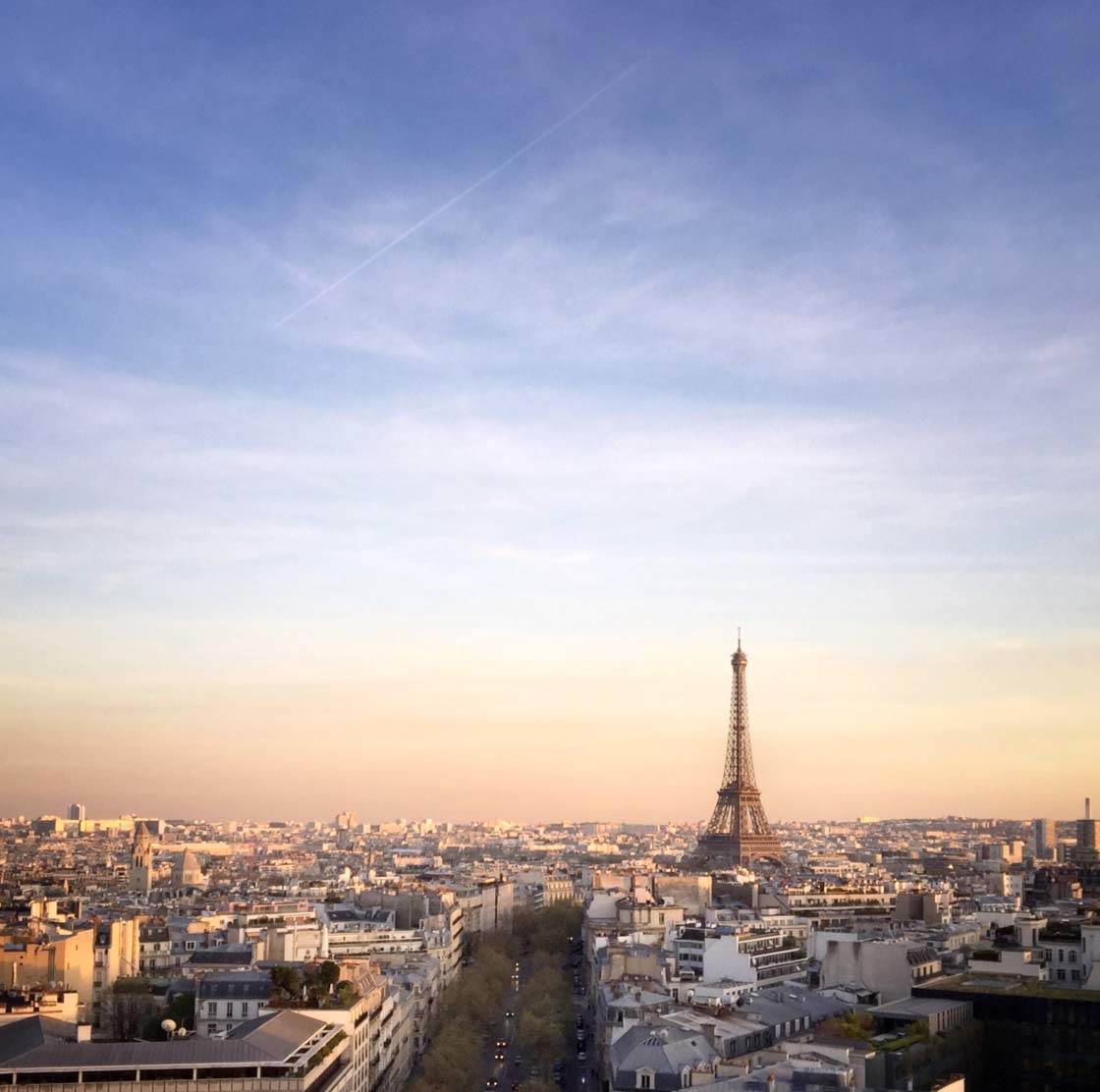 What tips do you have for beginner iPhone photographers who want to start taking more creative photos with their iPhone?
Go out and take a lot of photos! Shoot from all kind of angles and positions. Get inspired by photos of other photographers.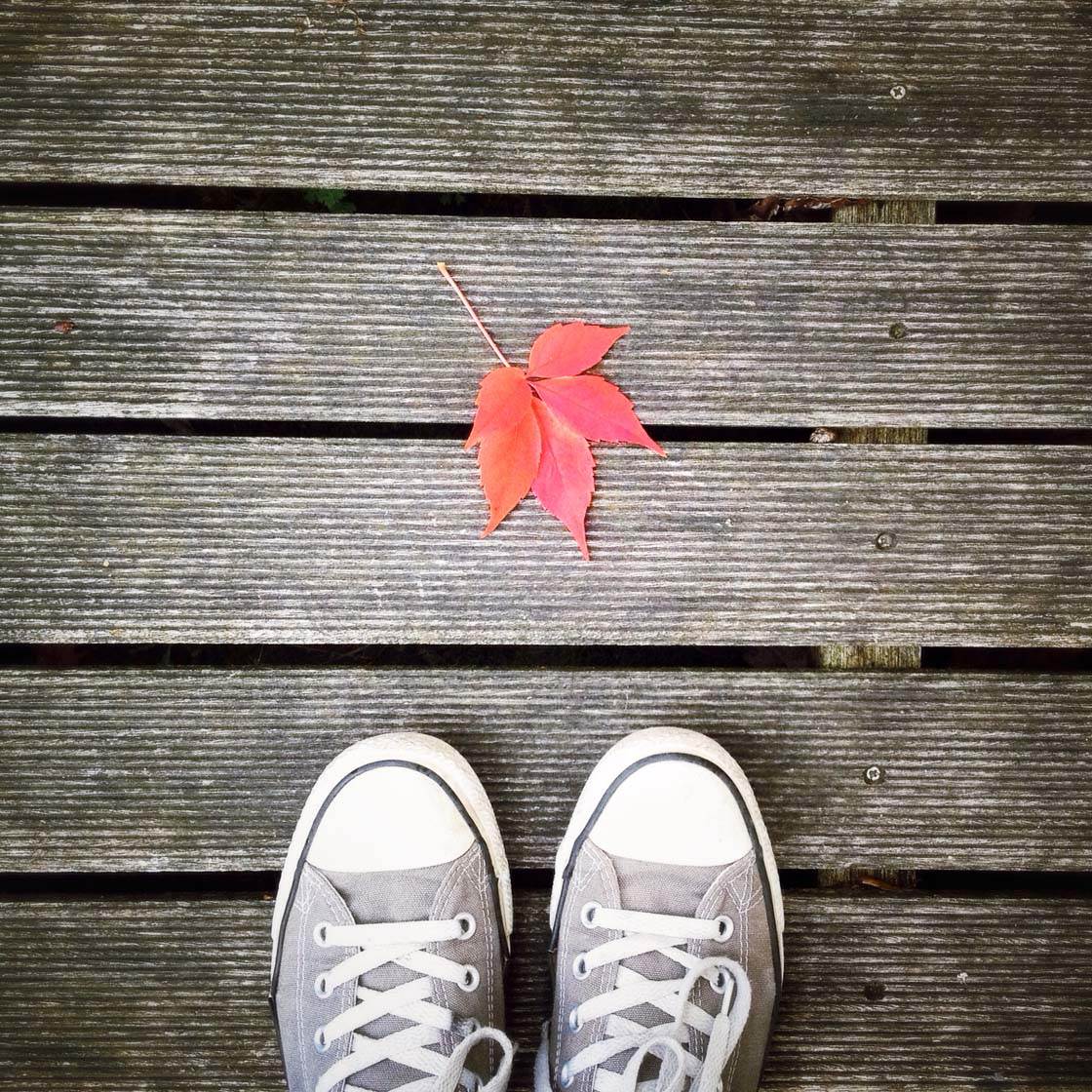 Which iPhone photographers do you admire the most?
There are a lot of photographers who I admire! I'm afraid that I'll forget one if I name them here. When you check the people I follow on Instagram you'll find them!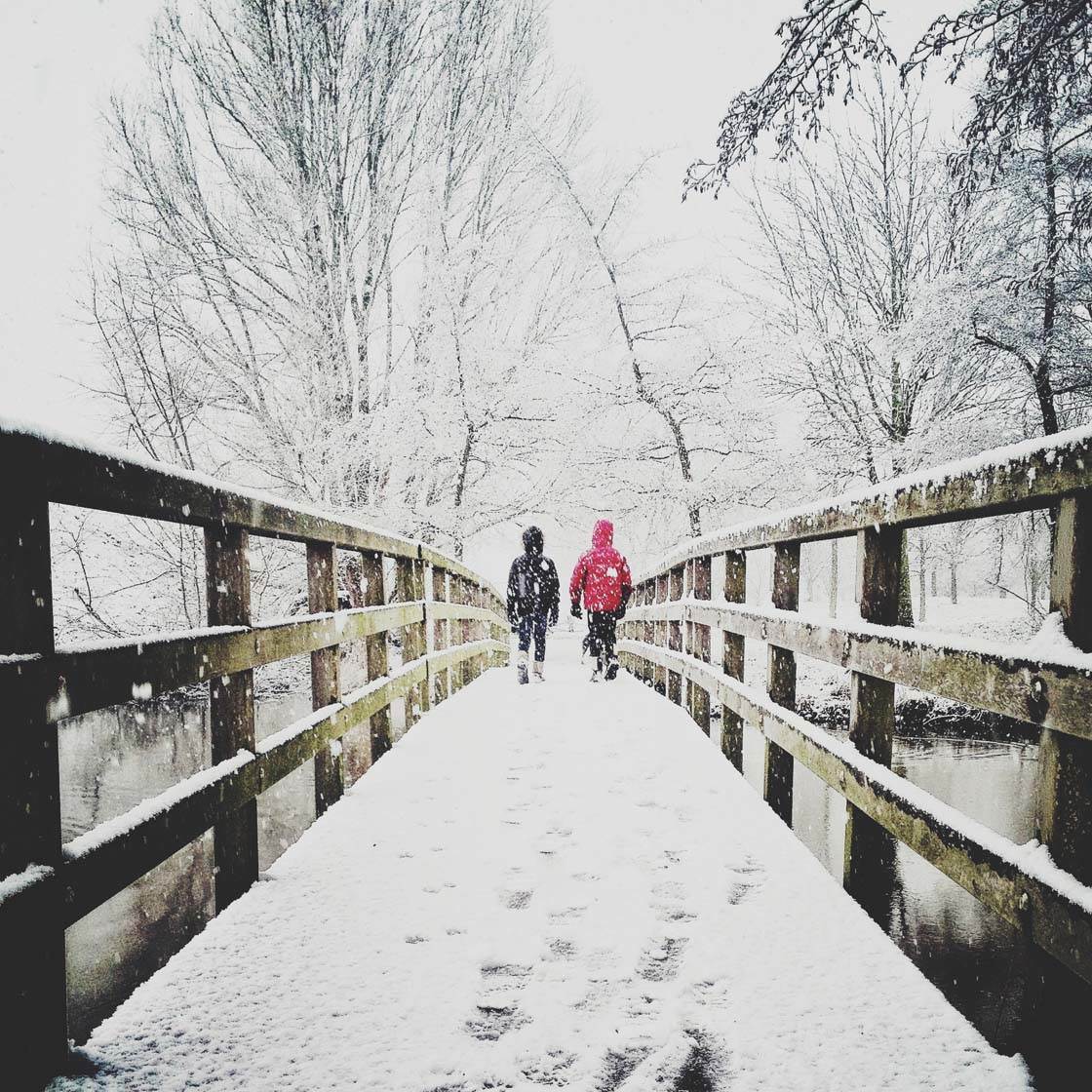 Where can we see your iPhone photography?
You can see my iPhone photos on Instagram @panyrek and at VSCO. I also display my images on my website: www.kitty-de-jong.format.com