I'm really excited to share this interview with Ernesto Peña Sanz, who takes stunning iPhone street photos. With an amazing eye for light, he creates wonderful high-contrast images with powerful silhouettes and shadows that instantly catch your eye. In this interview you'll discover more about Ernesto, and how he uses his iPhone to capture the fleeting moments of strangers on the street.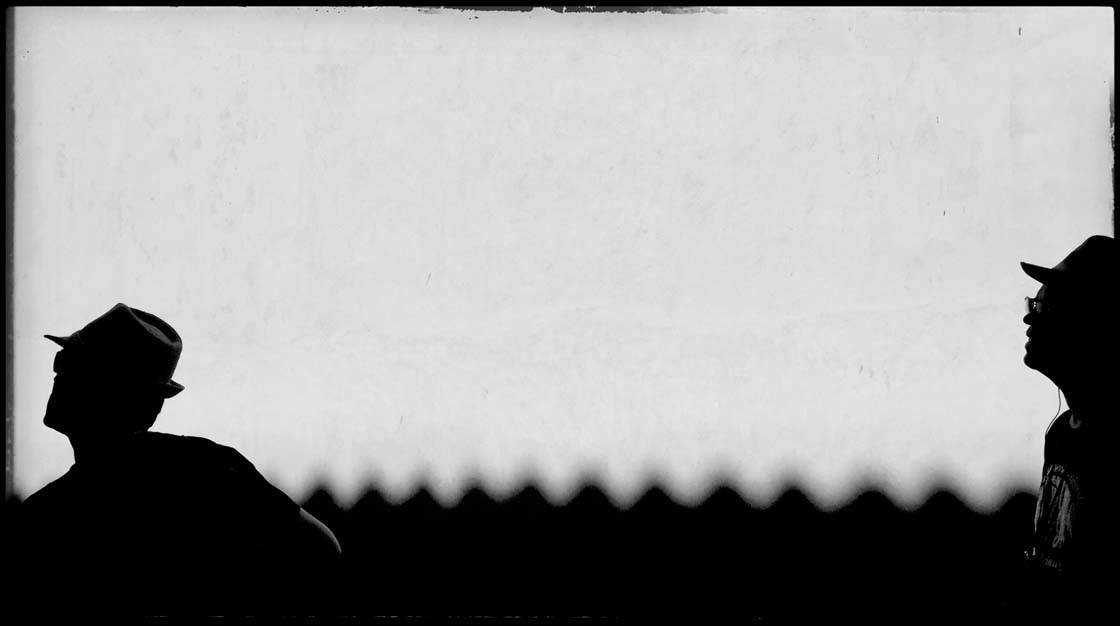 Tell us a little bit about yourself.
I'm from Spain and I live in Pinto, a little town located in the south of Madrid. I work at a multinational company dedicated to the aeronautical business.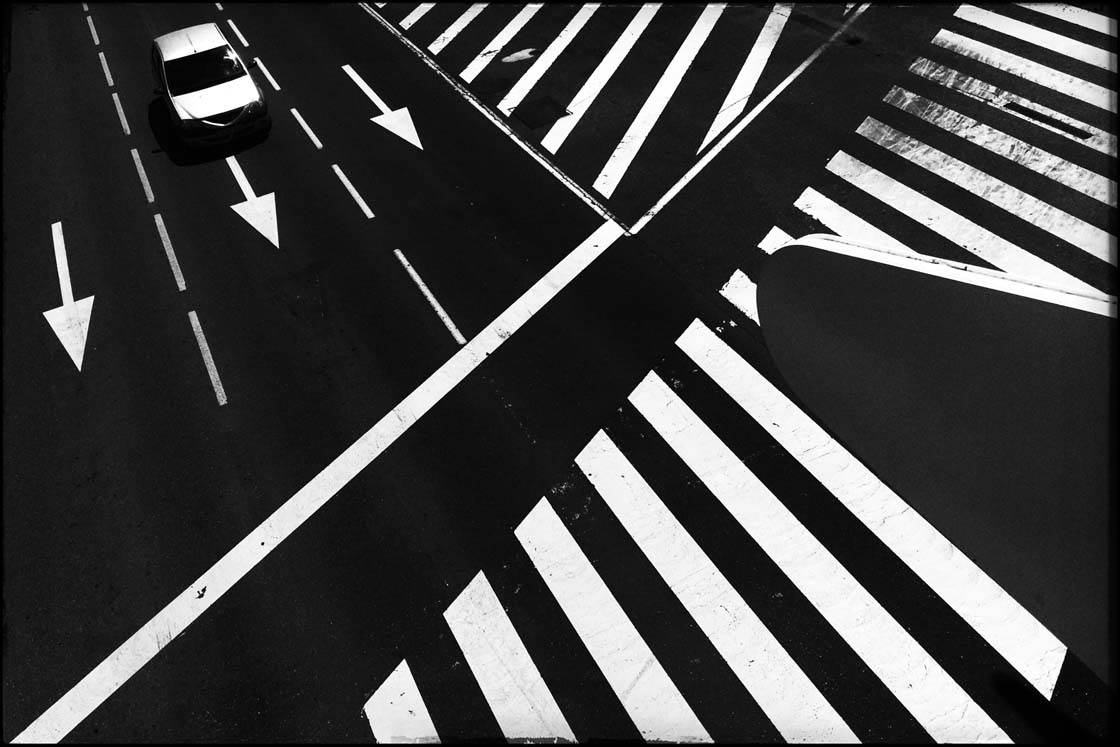 My relationship with the arts and photography is that of an amateur. The little knowledge I have is thanks to my curiosity, friends, books and the easy access to information on the internet.
How did your iPhone photography journey begin?
My love of photography began when I got the iPhone 4. I was surprised at how easy it was to take high quality photos at any time.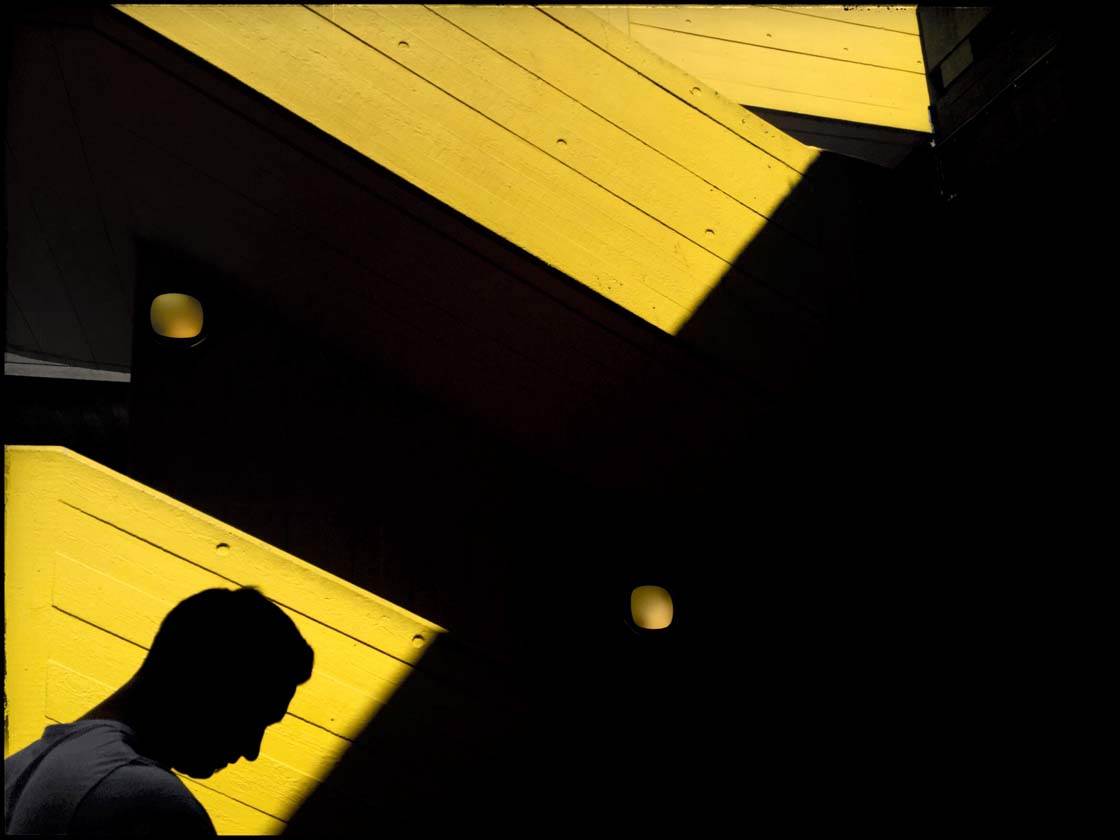 I was also impressed by the possibility of being able to transform images using editing apps from the App Store.
What inspires you to take photos with the iPhone?
I think what motivates me most to take photographs is the light. I'm obsessed with how the light is capable of transforming everything.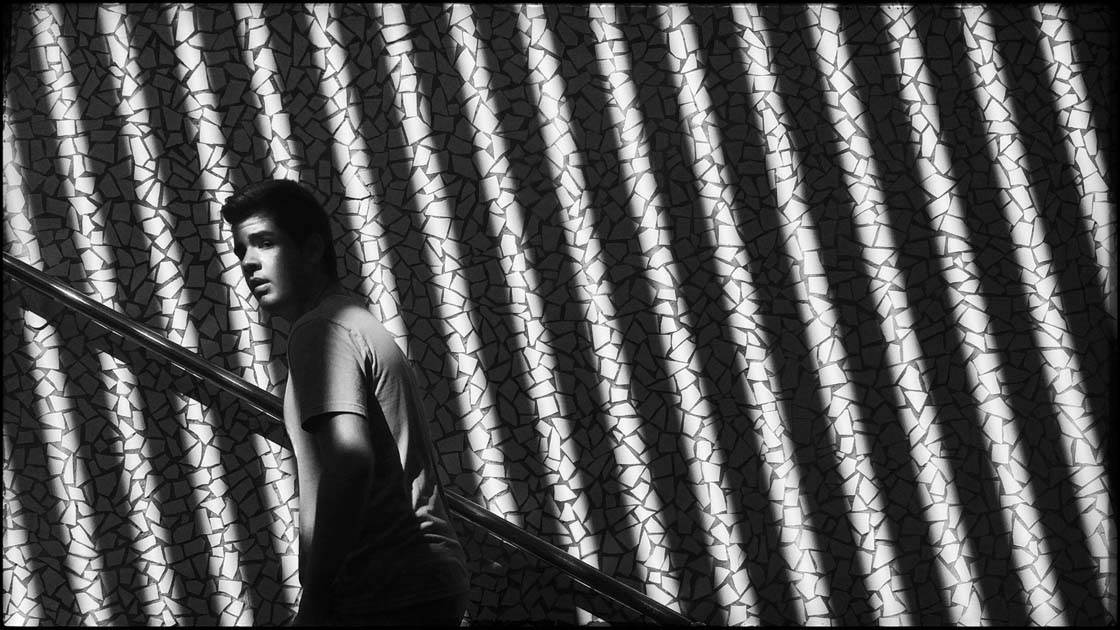 If we have a sunny day, my eyes will be searching for any kind of spotlight or interesting shadows, lines and shapes.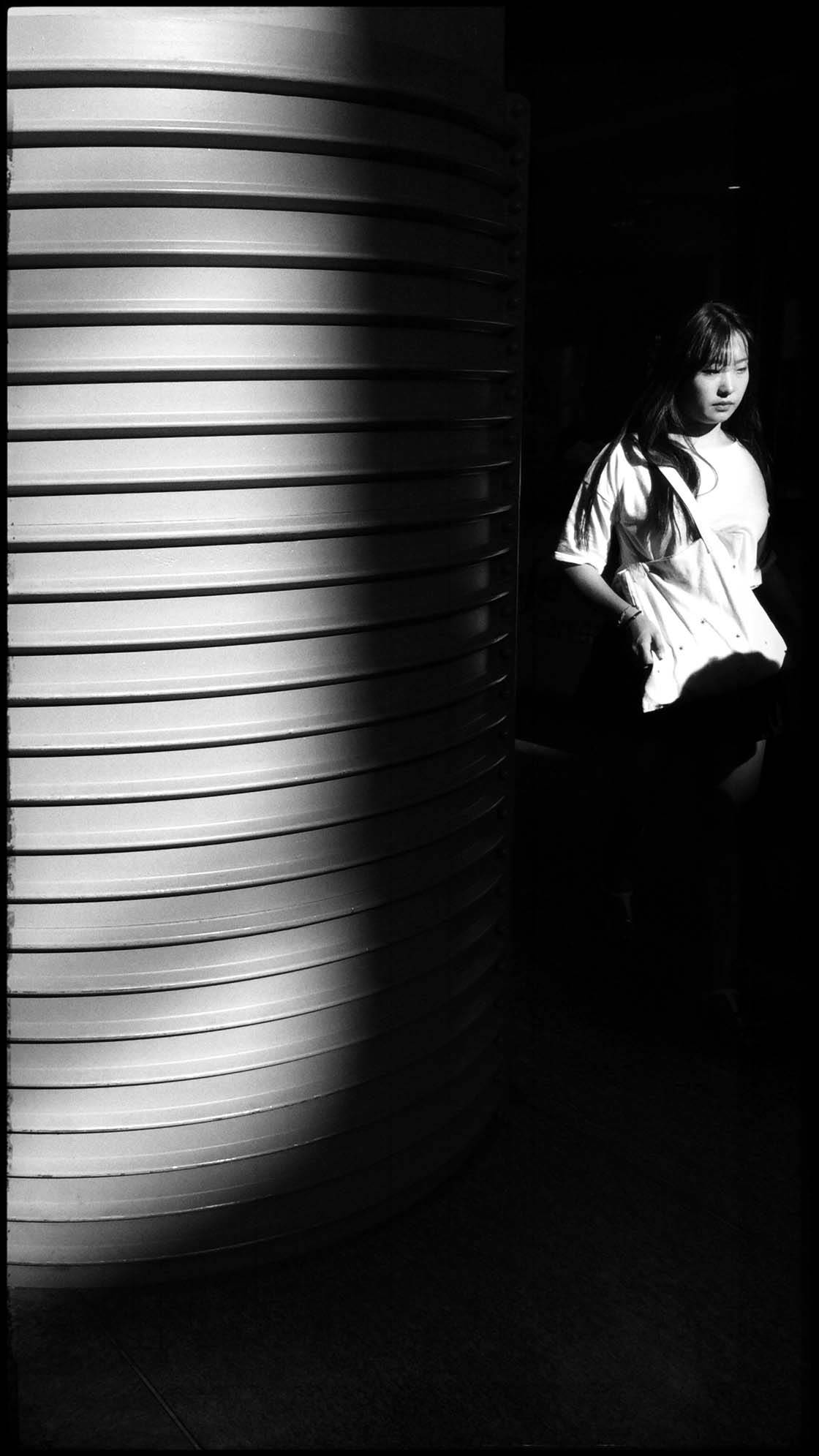 My inspiration comes from the visual gallery that I've gained by looking at the works of photographers I admire, as well as paintings, digital art and even movies.
You mainly shoot street photography. What draws you to this genre?
Well, if you don't live near the sea or surrounded by beautiful natural landscapes, the more accessible options that you have are portraits and what you find on the streets.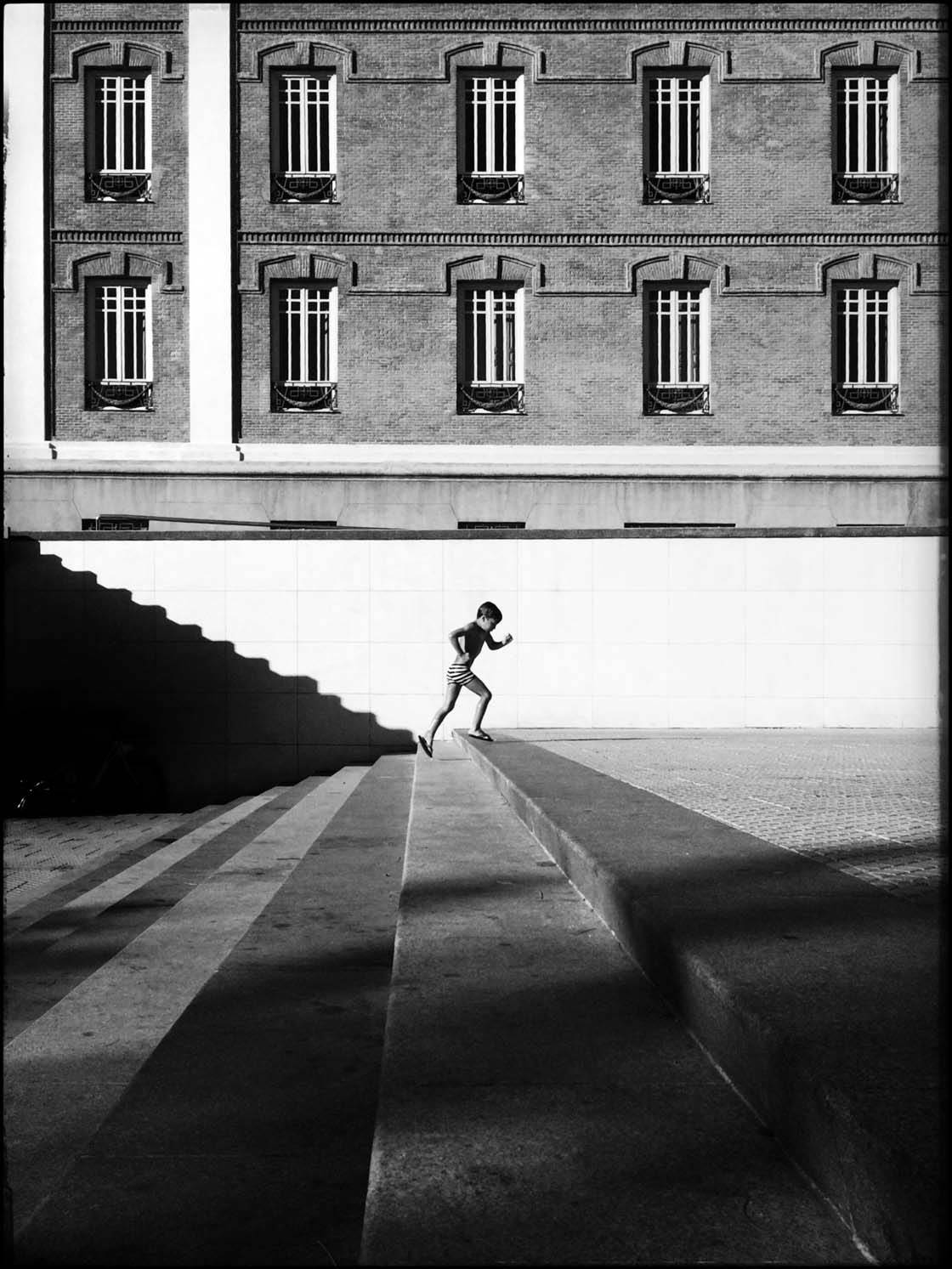 To shoot portraits you need at least one person willing to be photographed, so to go out and look for something interesting in the street is the easier option.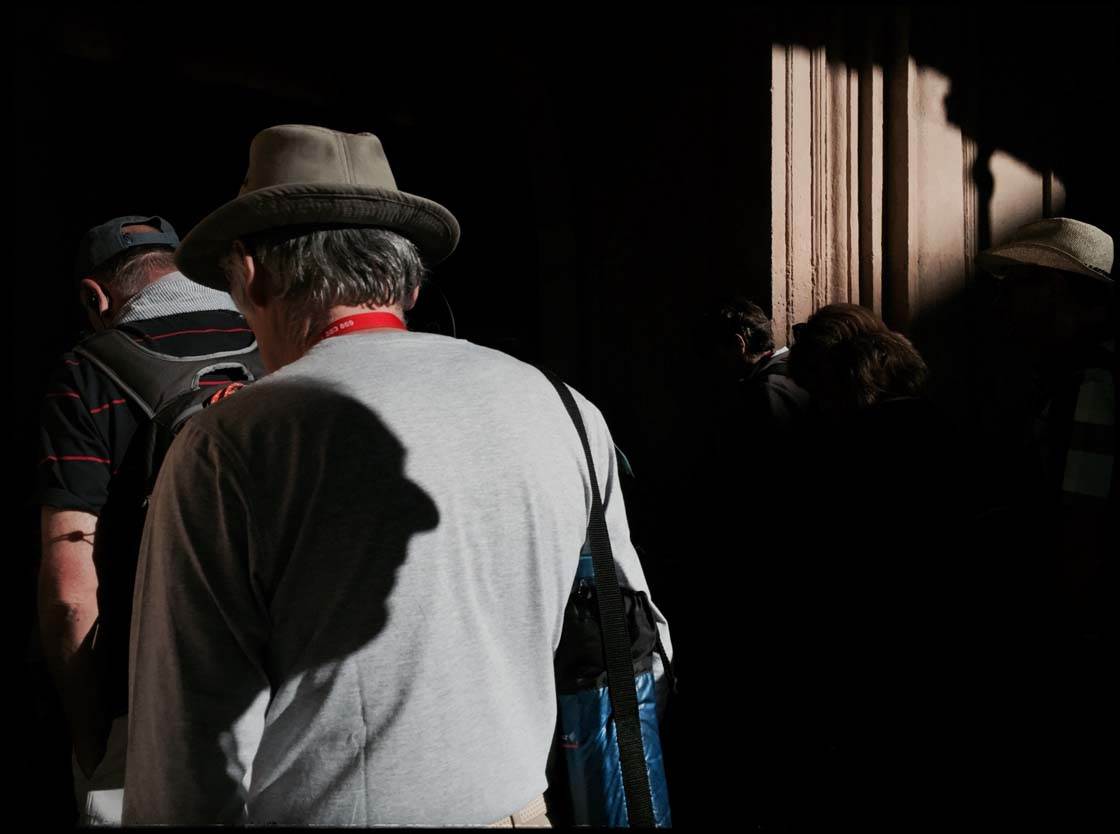 But what really draws me to street photography is the challenge of getting that picture that disappears instantly. I love to search for details that are often overlooked, and to compose an image with some of these elements. I go out like it's a game.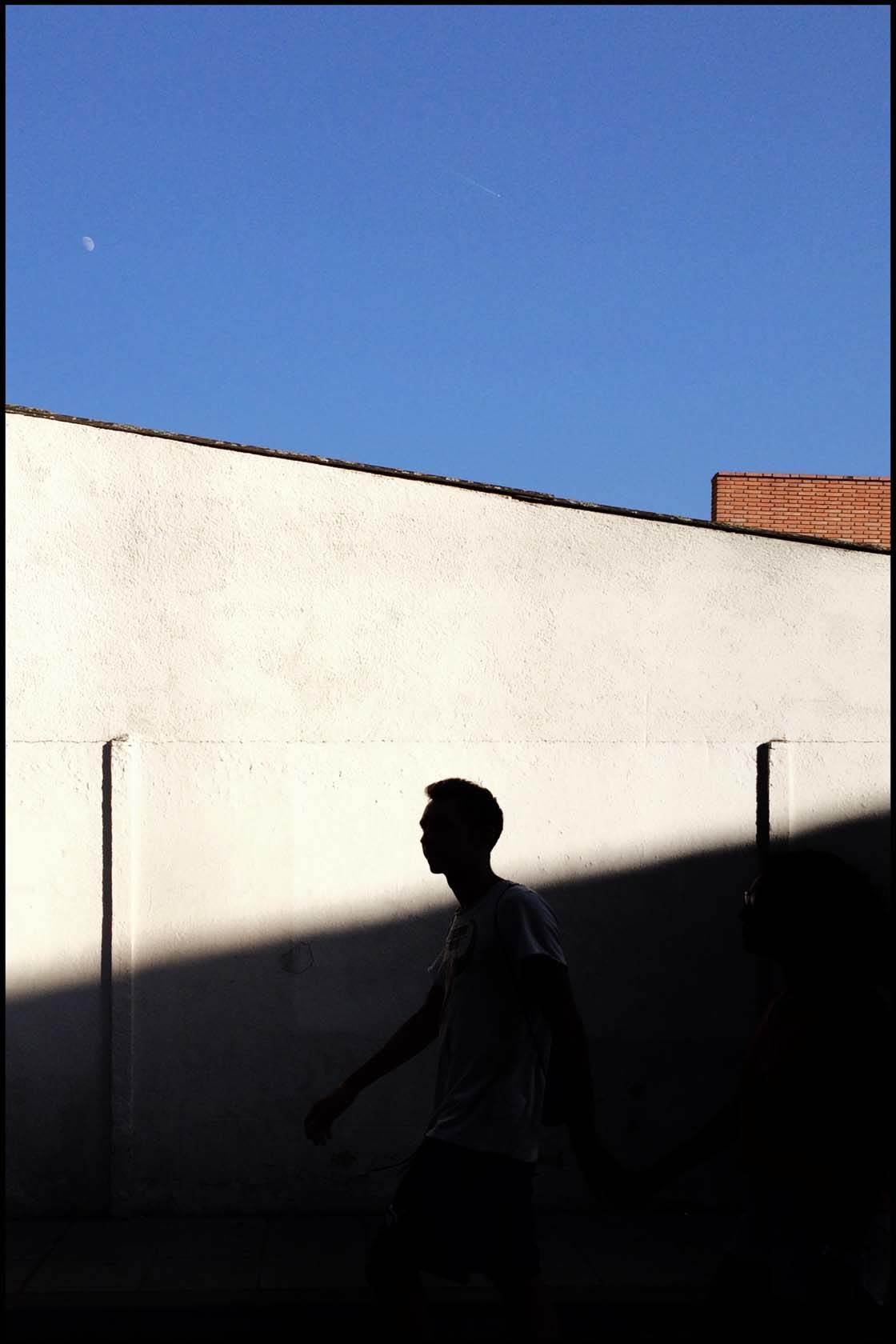 Street photography is all about storytelling, capturing a moment in time in the lives of strangers. How do you go about telling powerful stories through photography?
The more questions the photo raises, the better the story will be. A photo with an open end gets the viewer thinking about what's going on. So try to capture a little sense of mystery in your photos.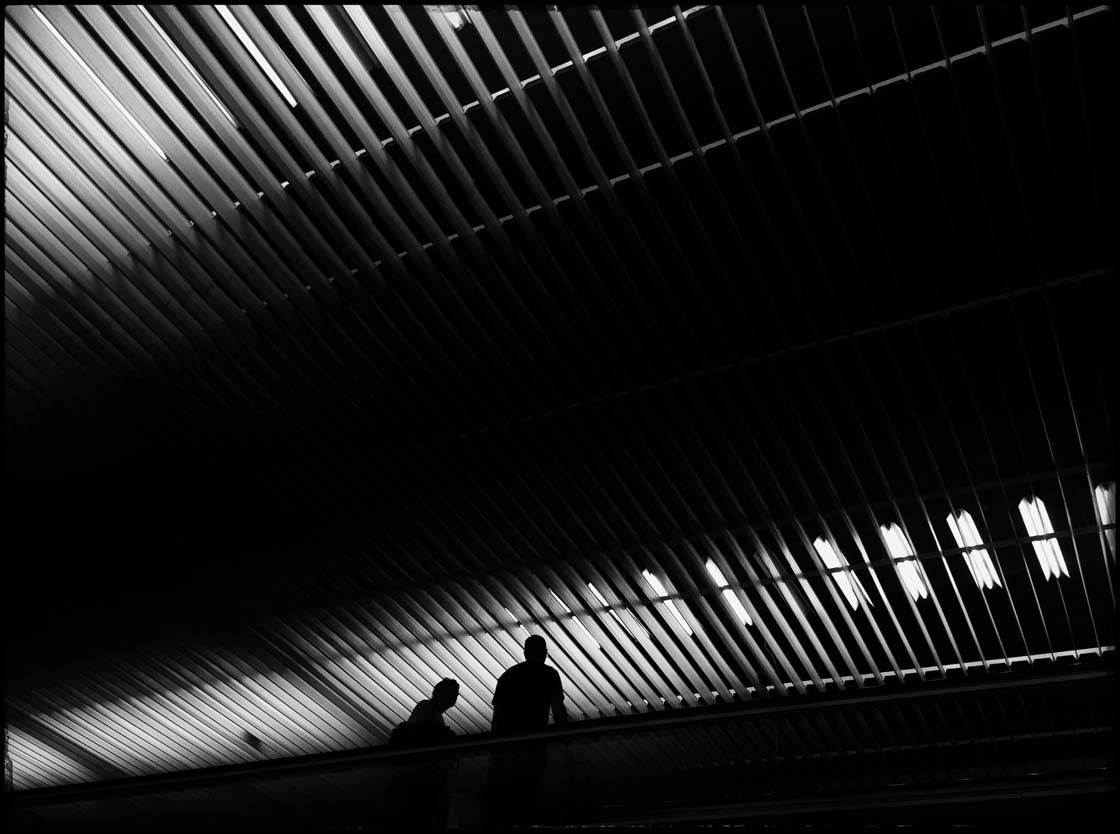 It's not always easy to capture these moments, so while you're looking for them it's good to practice with everything that catches your attention.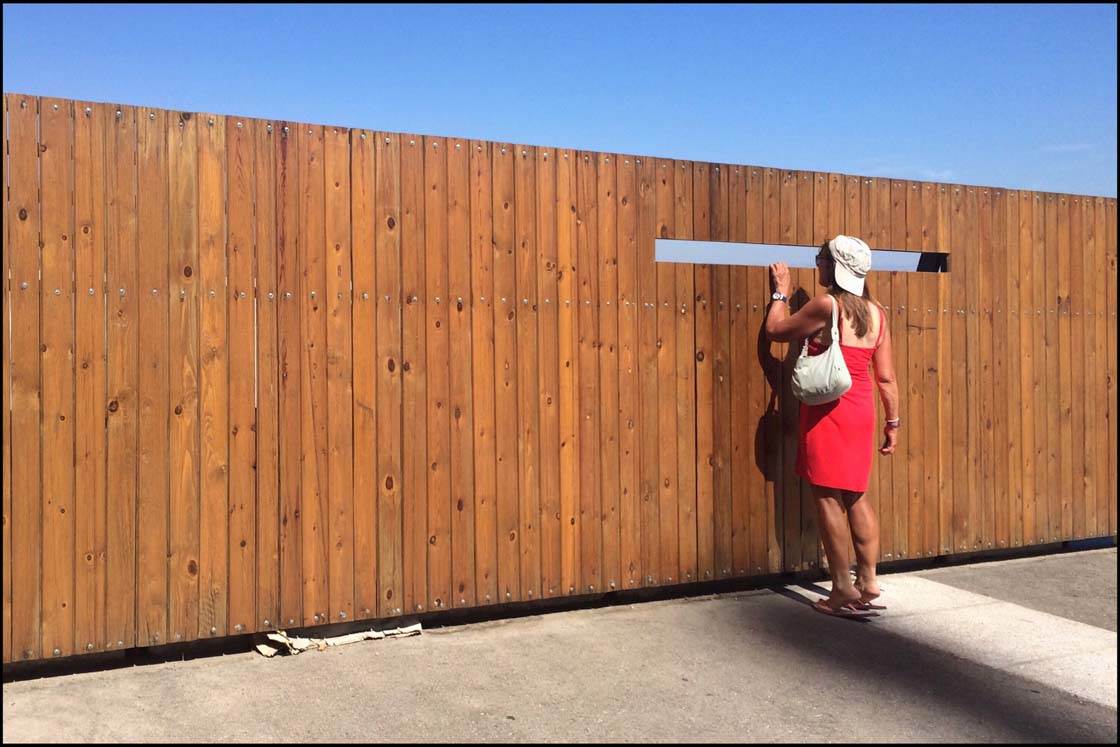 One of the main challenges with street photography is photographing people you don't know. How do you deal with this, and do you ever encounter problems when taking photos of strangers?
The most important thing is to have respect for the people you're photographing. Also, be clear that you're not doing anything bad by taking photos in the street.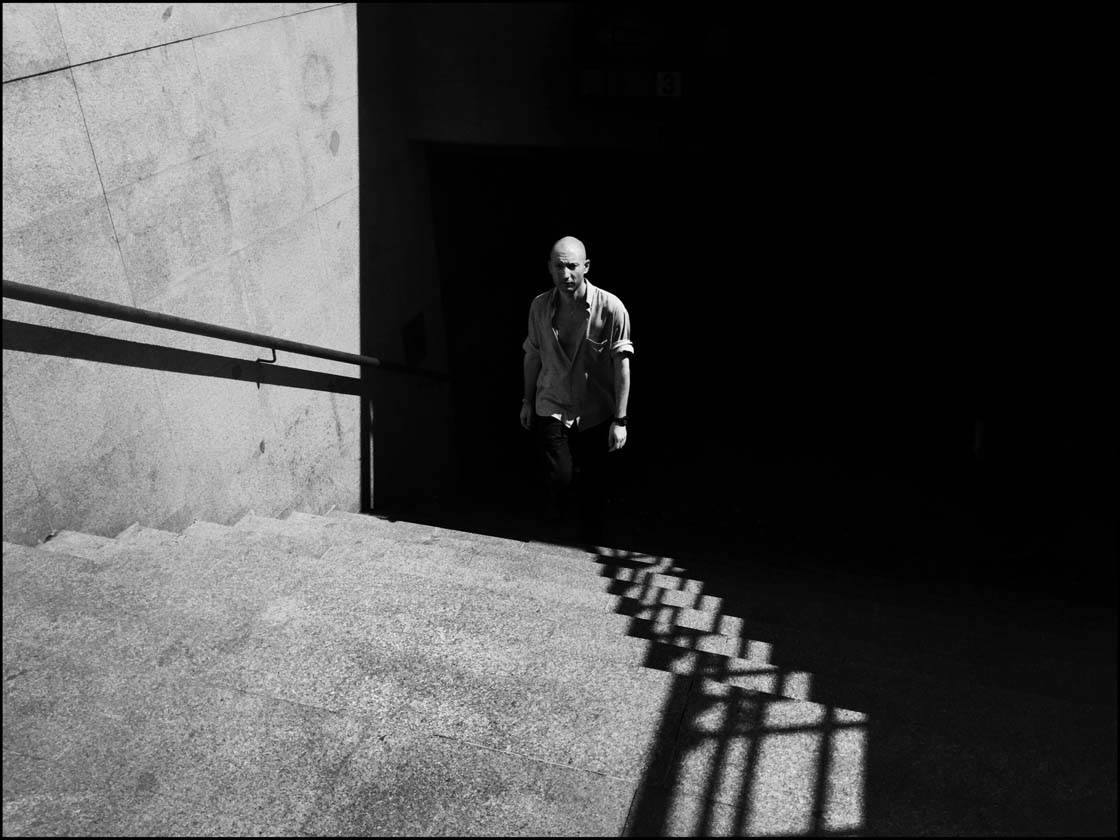 Using a small device like the iPhone makes it easier because people don't normally pay attention to a guy with a phone in his hands.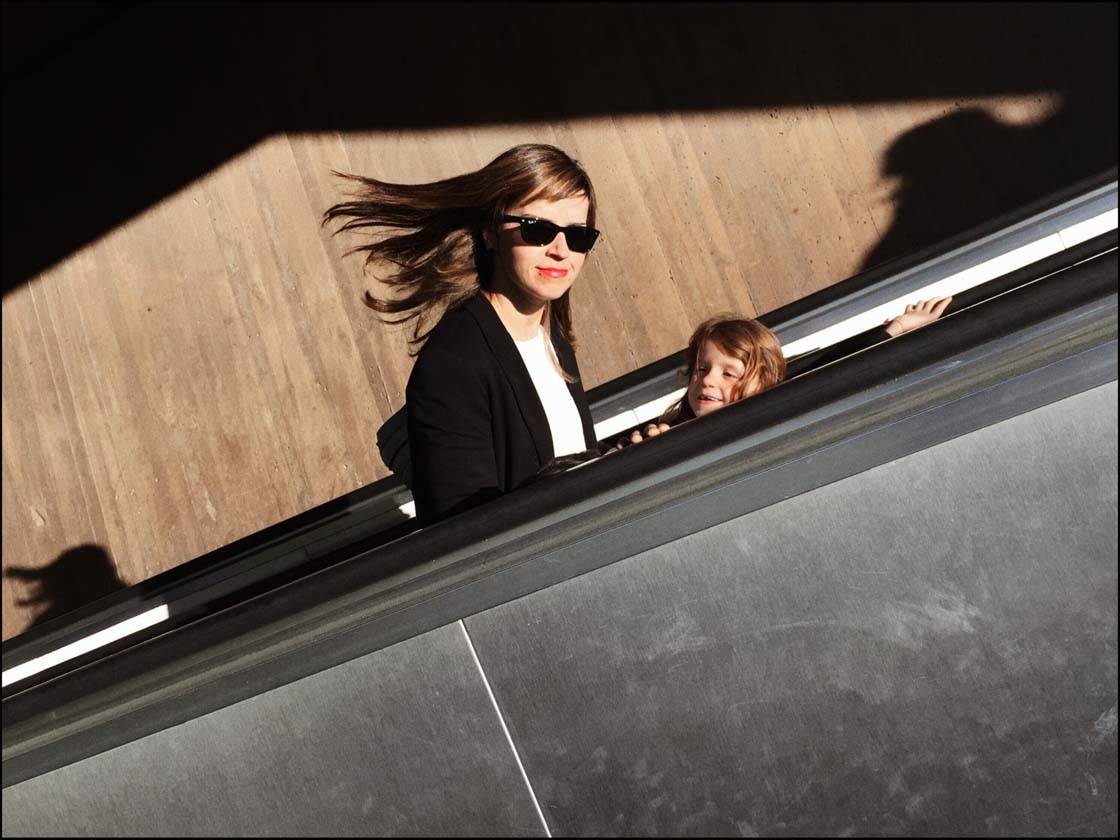 When I take a photo, I never look directly into the eyes of my subject. I look at the screen as if I'm reading something or watching a video. I use the volume control on my earphones to take the photo, and then continue on my way.
Fortunately, I've never had any problems when photographing people on the street.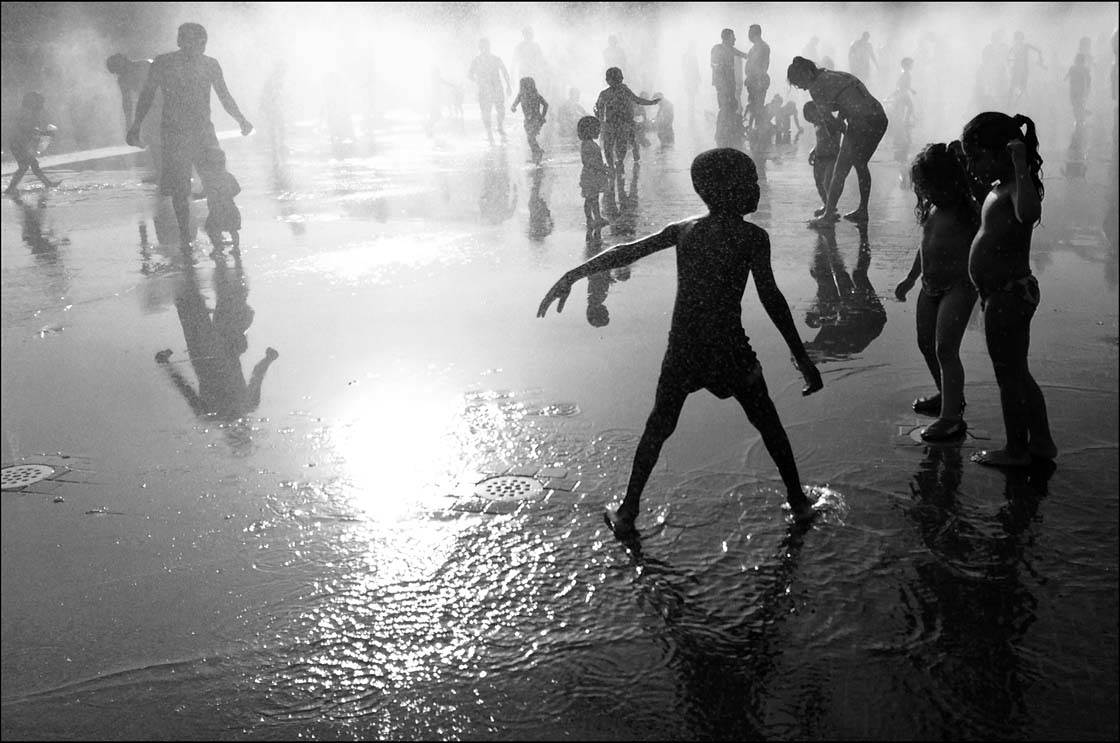 You make use of incredible light in your photography, often capturing wonderful silhouettes and shadows. What tips do you have for capturing these kinds of photos?
Most of the time, for me, photography is all about light. If I find interesting light somewhere, I'll wait to catch a good subject or action in this place.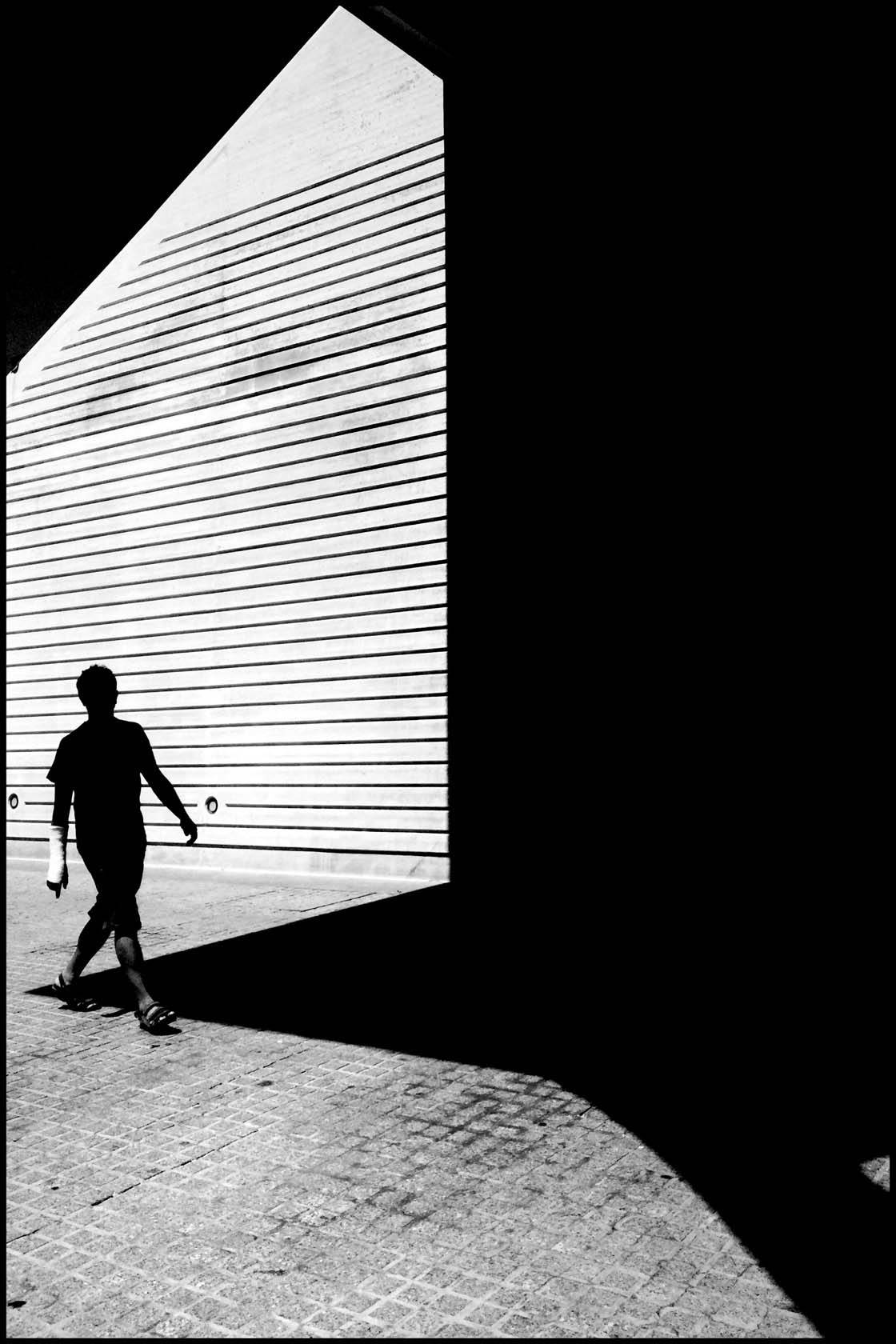 I like the high contrast between light and shadows, so the best time to shoot is the middle of the day, when the light is hard and the shadows appear stronger.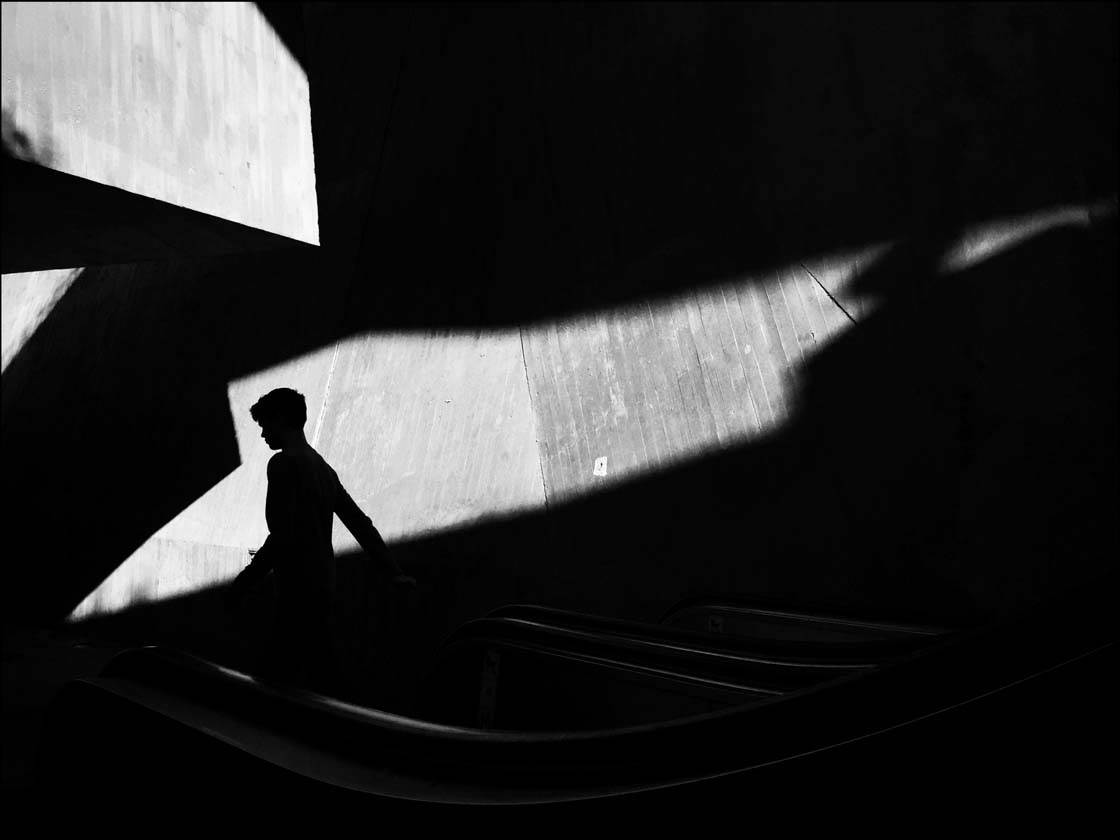 But if I'm looking to play with the shadows and geometry of the architecture, it's better to shoot when the sun is lower in the sky – around the hours of sunrise and sunset. At this time of day the direction of the light is more diagonal, making the shadows longer.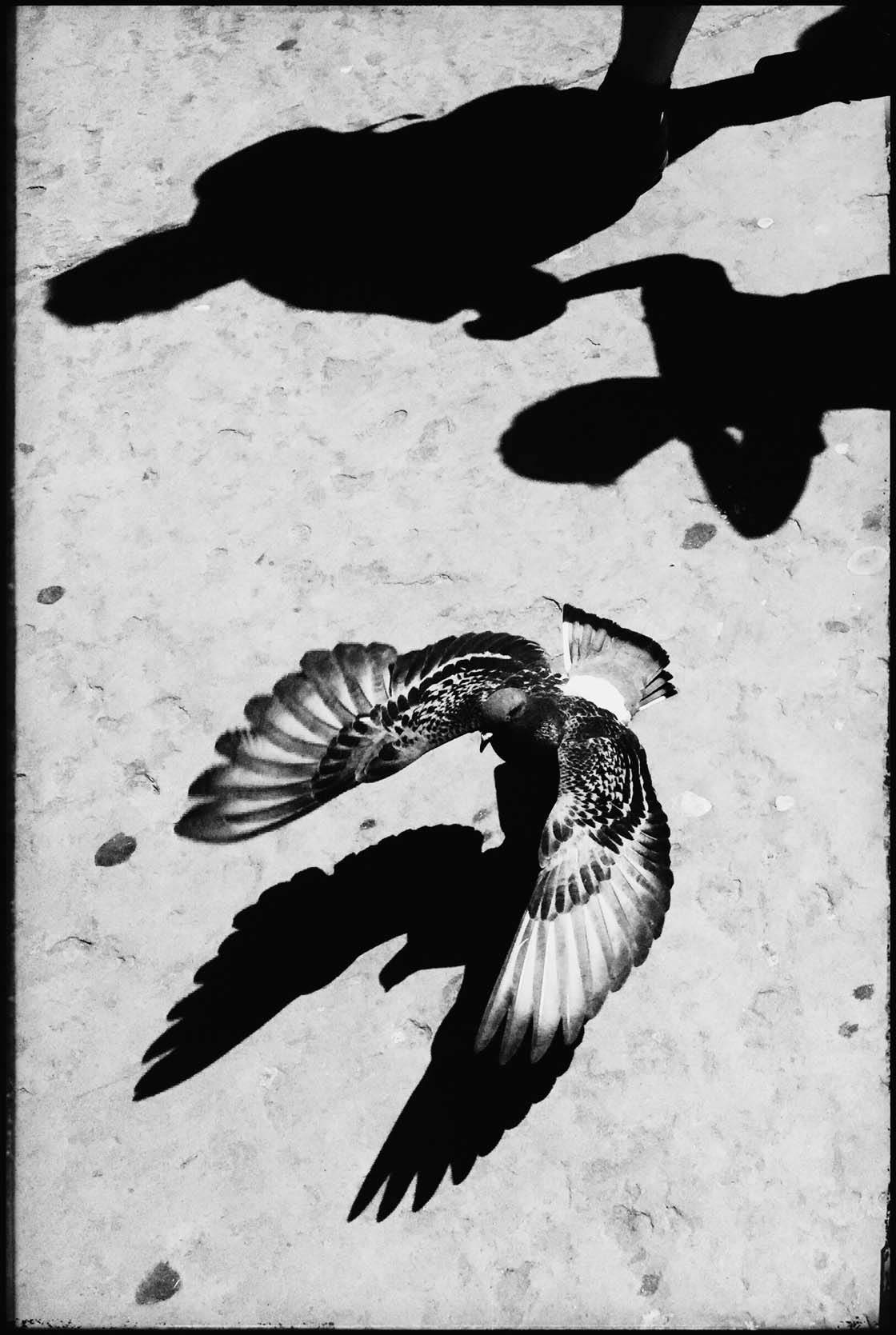 To create high contrast photos you need to expose for the highlights, i.e make sure the bright parts of the scene are correctly exposed and not too bright. By doing this, the shadows become darker, accentuating the contrast between dark and light.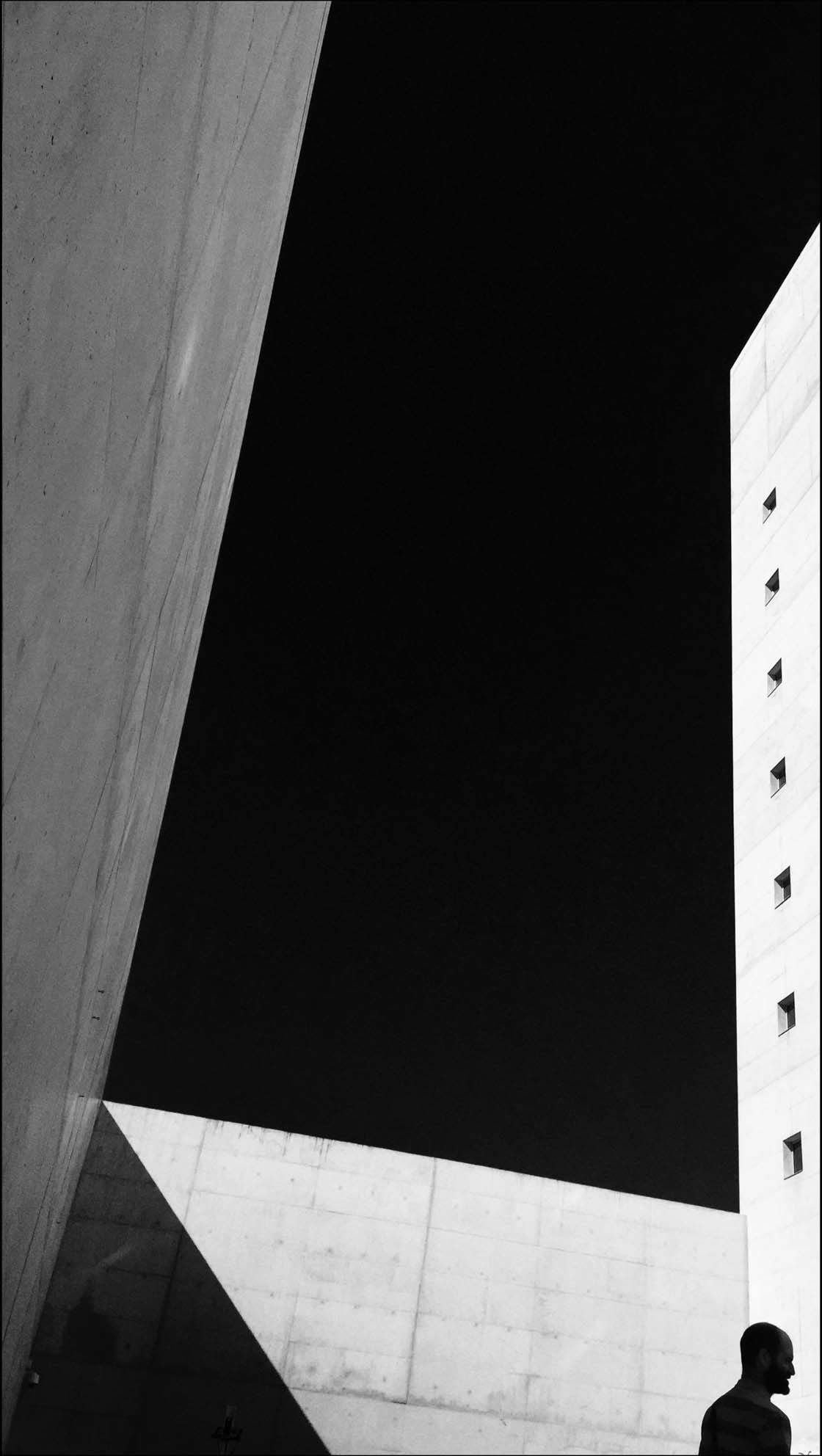 Your photography is a mix of color and black and white photos. What makes you choose a black and white edit over color? And are there certain scenes that look better in black and white?
What I really love is the black and white photography, but sometimes color adds a special touch that you don't get with black and white. Sometimes I play around, trying to match the same colors in different subjects within the frame.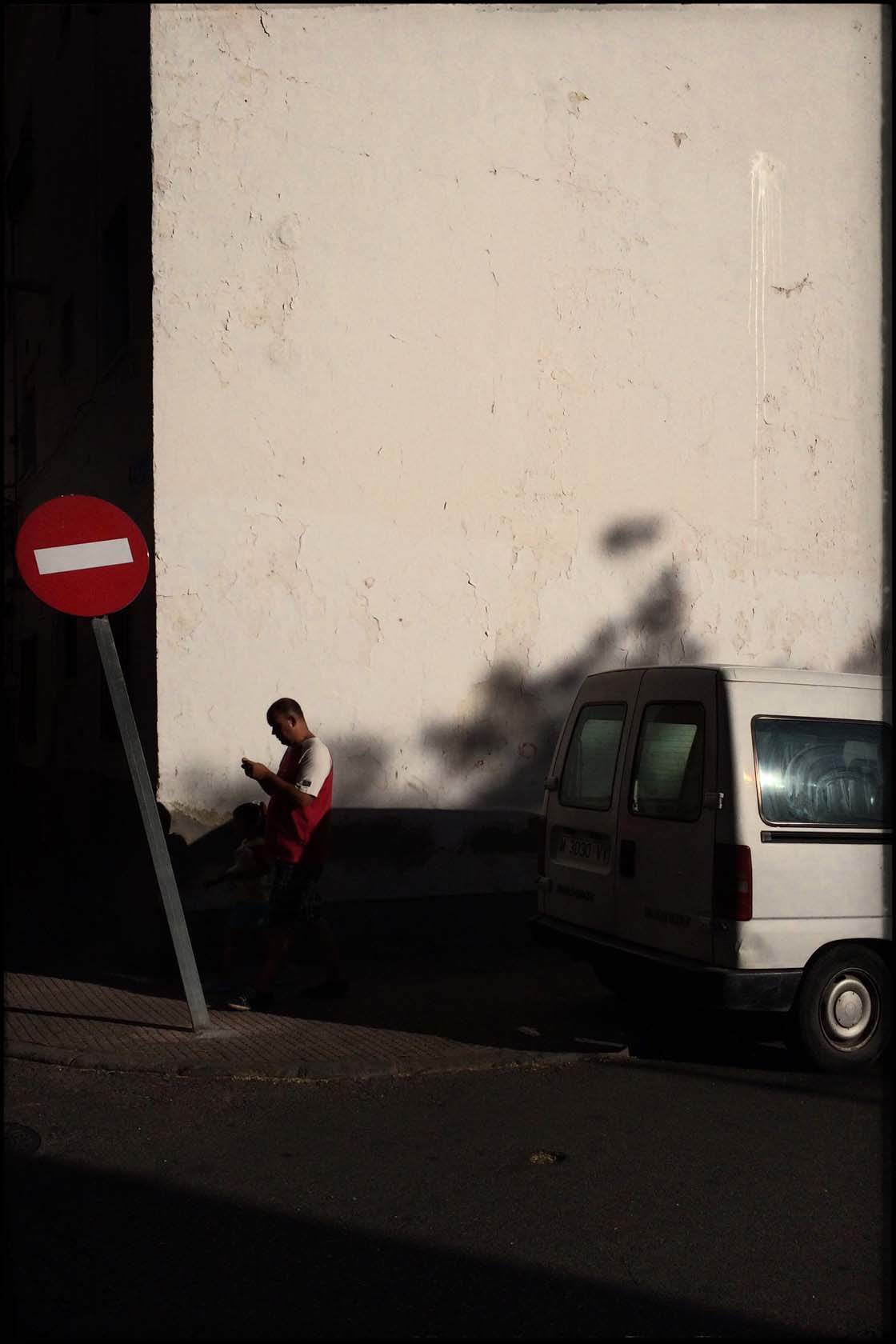 Depending on what I want, I'll know if the final photo will be in color or black and white. If I see a place with nice lines and shapes, the photo will have a 99% possibility of being in black and white as this kind of scene is accentuated by removing color.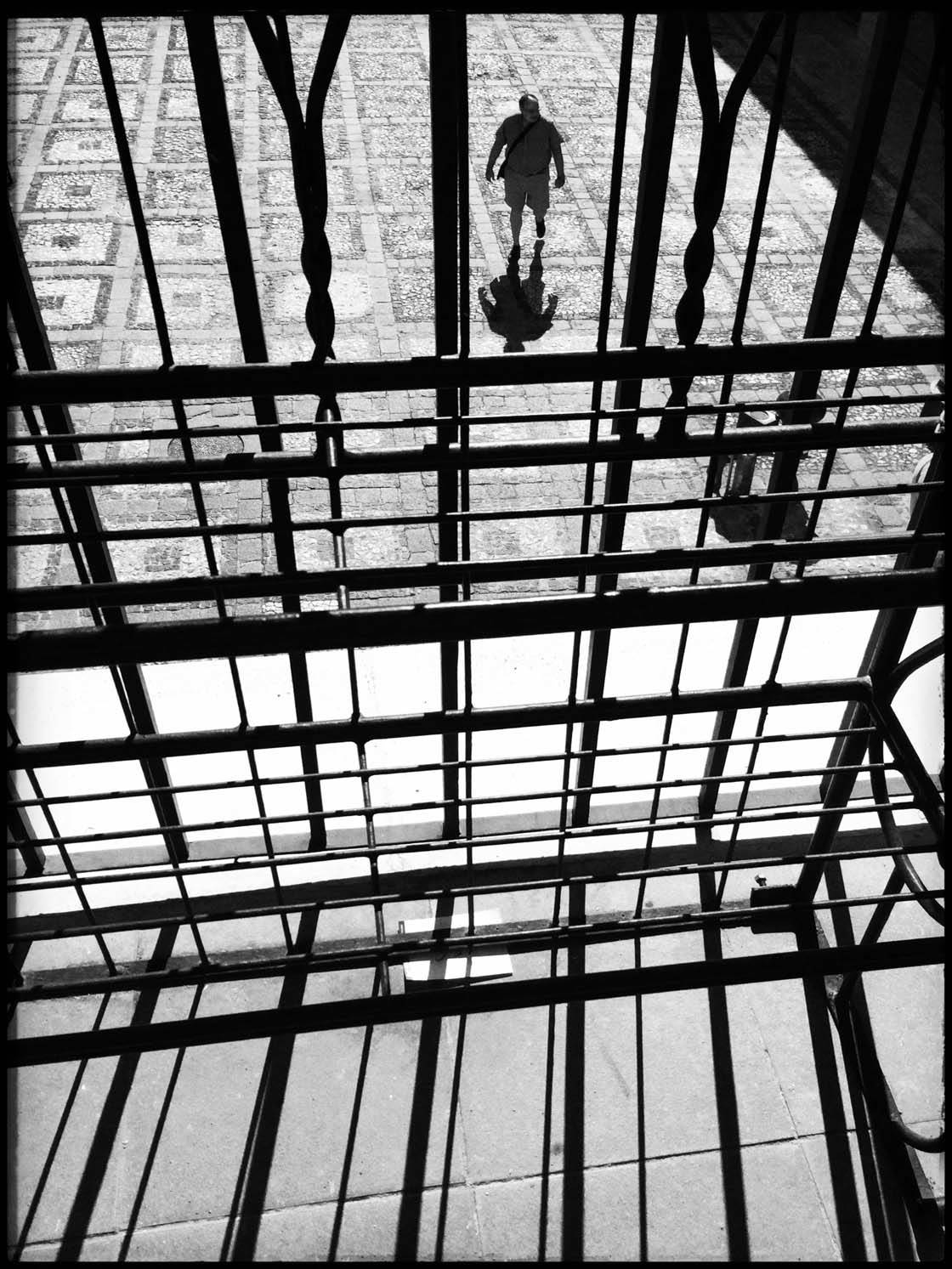 Your Instagram feed makes a refreshing change as you post rectangular images rather than the usual square photos that most people share. What made you choose this format?
People normally use the square format on Instagram. I used it for a long time, but when I started to read about composition I discovered that the square is a boring format to work with.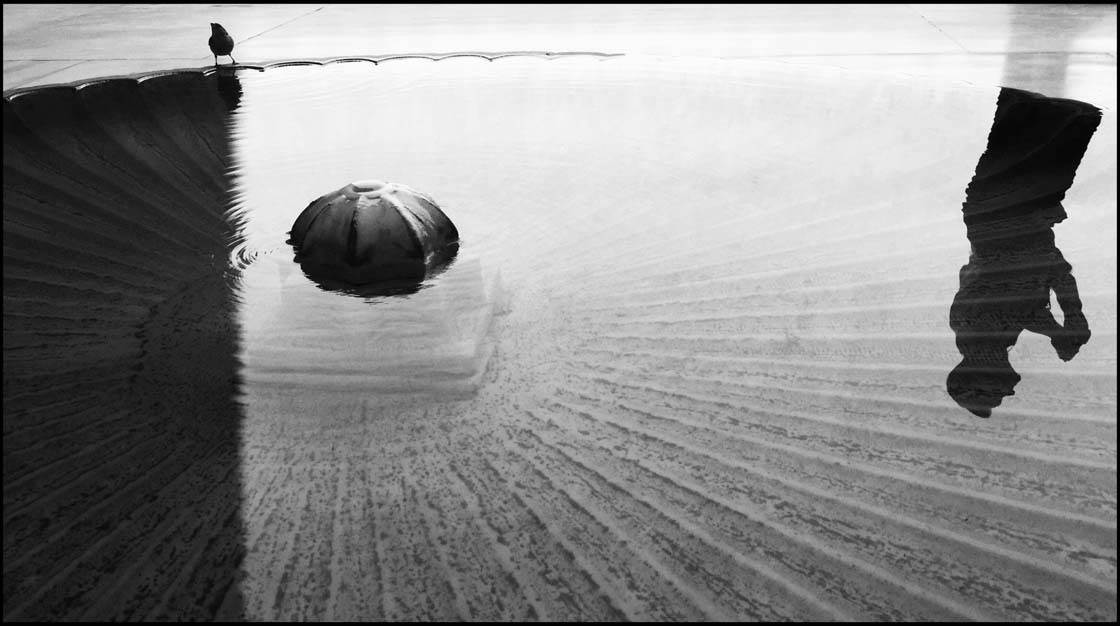 If I want a very balanced photo, the horizontal rectangular format works better than a square. Or if I want the viewer to look from the top of the image to the bottom, a vertical rectangle helps me to do it better.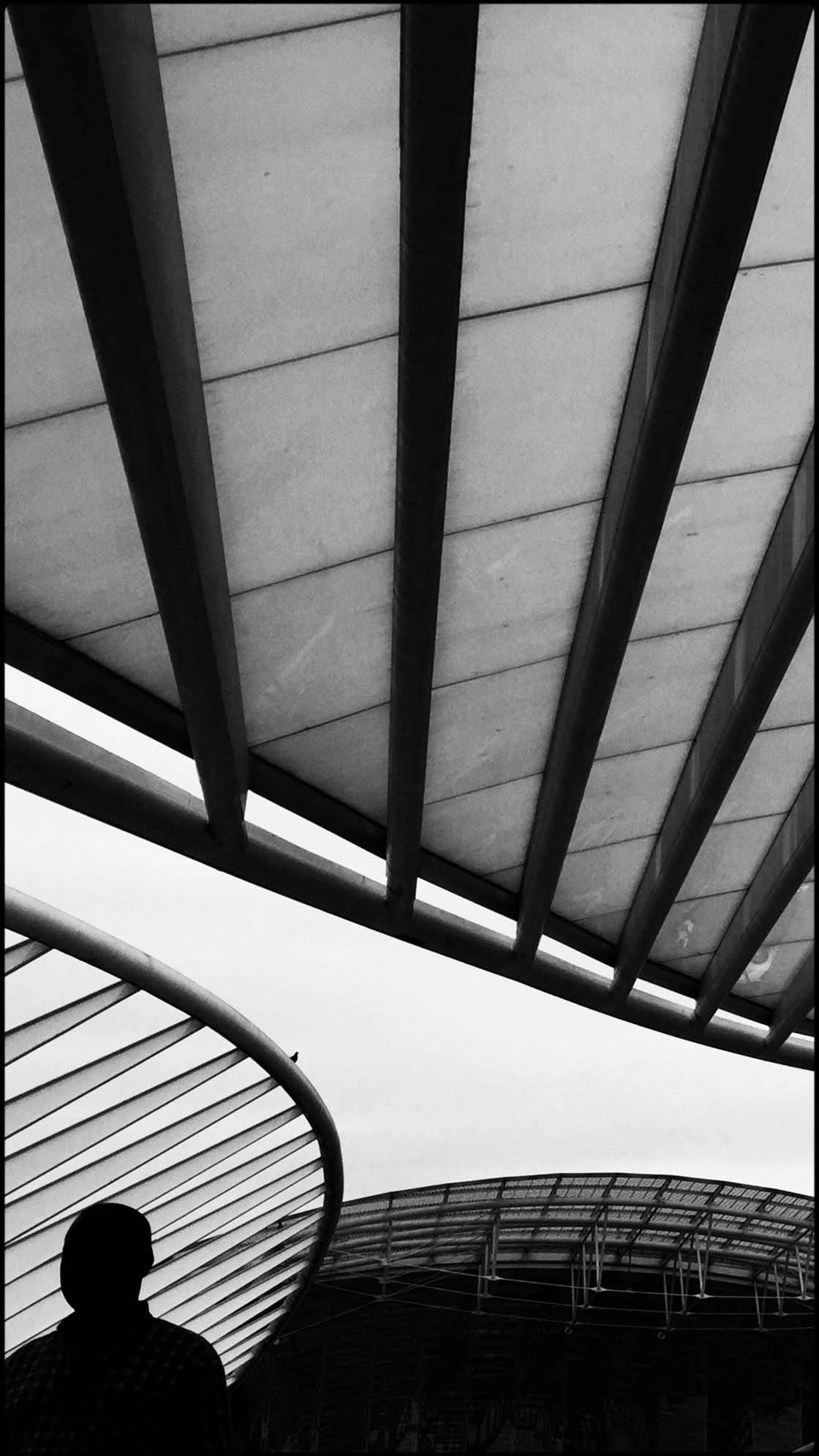 I know the rectangular format is less popular on Instagram, but I really don't care. What I want is a better way to resolve the image.
Let's talk about photo apps. Are there any apps that you use for taking photos besides the native camera app?
I started with the native Camera app, then moved on to Camera+ before changing to ProCamera and Hipstamatic. But now I've come back to the native Camera app because I find it has the fastest shutter lag.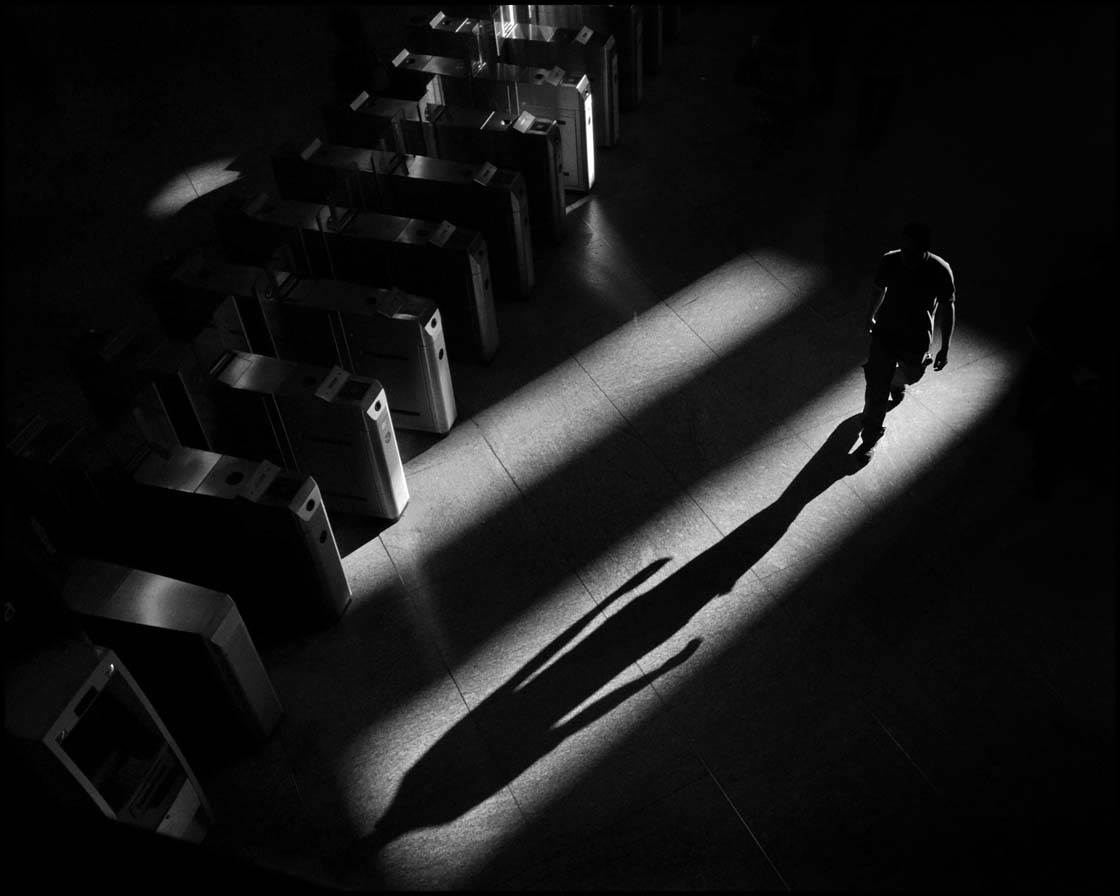 I do love the black and white films of Hipstamatic though, and I can't wait for the new Hipstamatic 300 update which will let you shoot using rectangular frames.
What are your favorite apps for post-processing?
Most of the time I use Snapseed and Filterstorm. FrontView and SKRWT are great for correcting perspective problems and straightening lines.
Occasionally I'll use Mextures or Lo-Mob if I want to add some textures to my photos.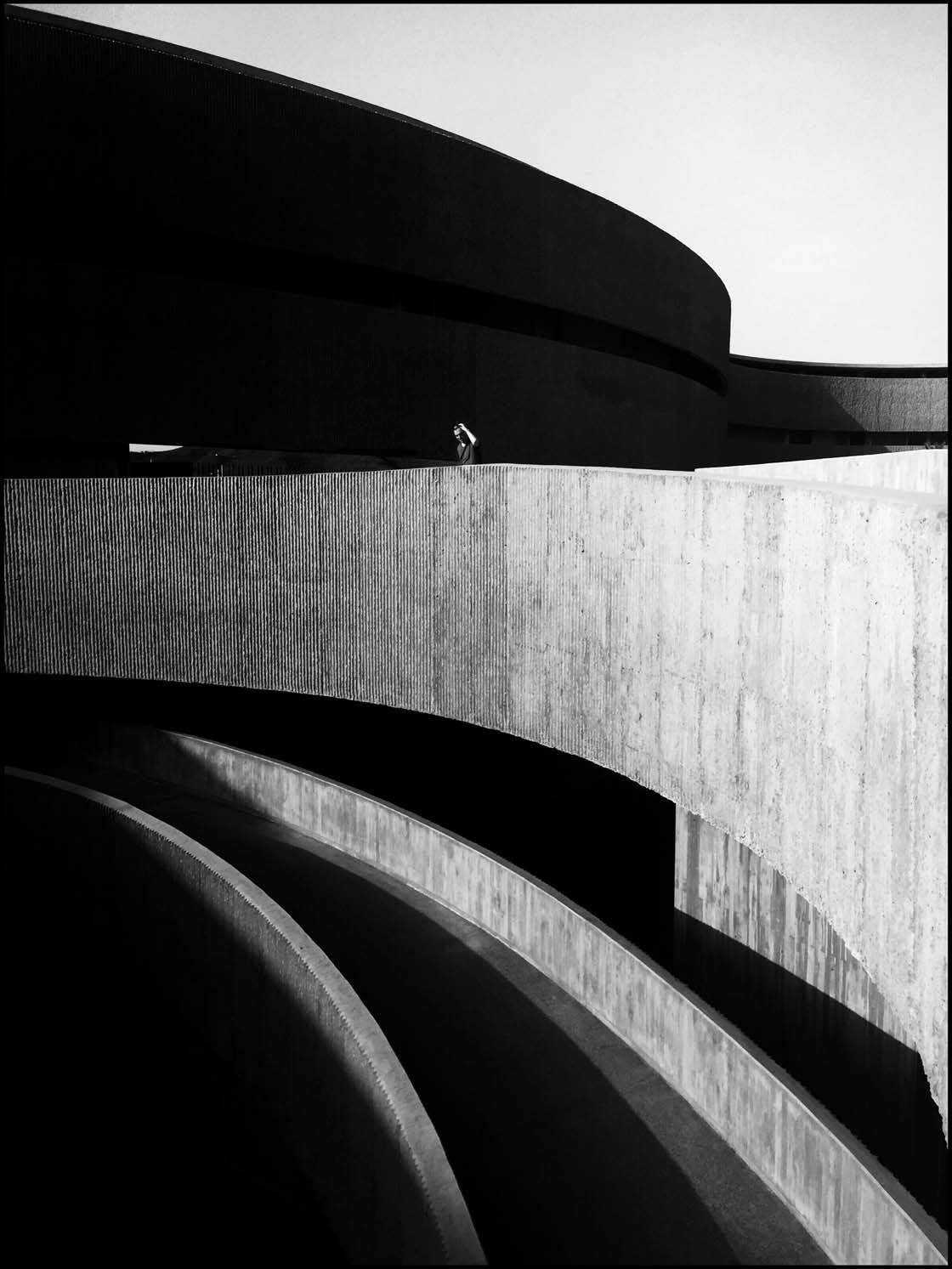 Do you use any iPhone photography accessories?
I normally use the earphones to activate the camera's shutter discreetly. And from time to time I use the COVR photo case.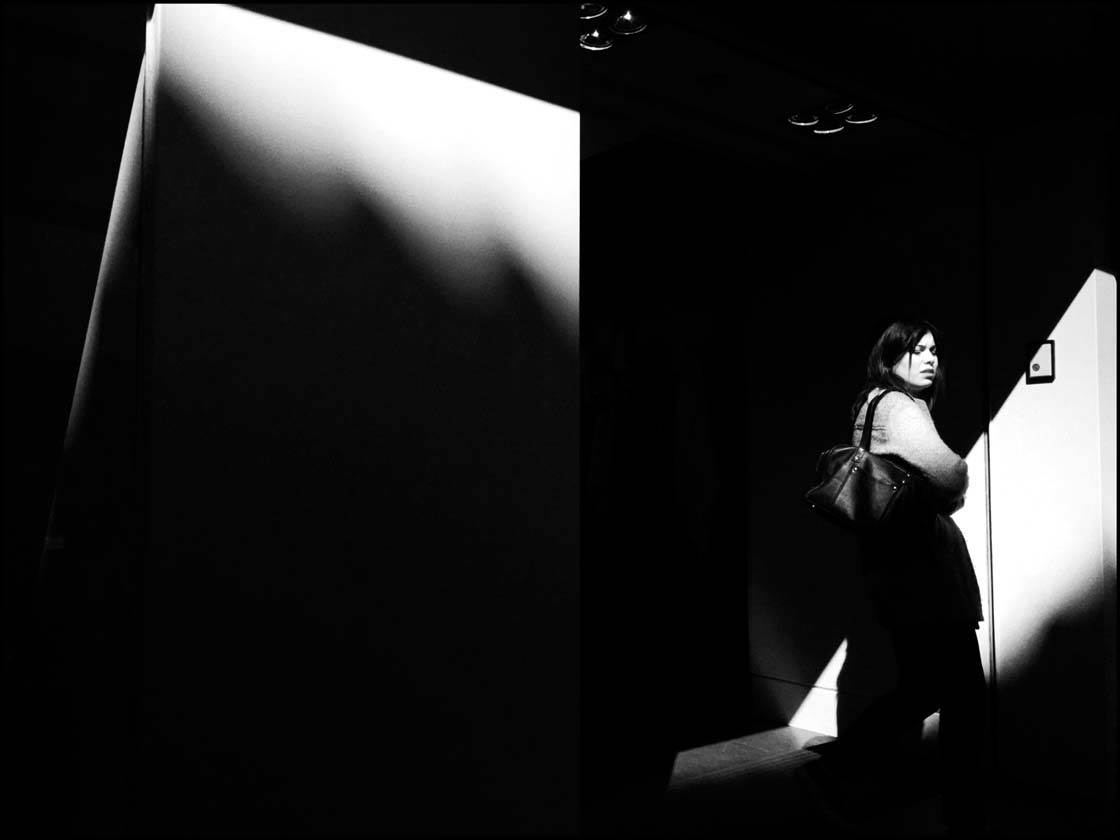 Can you briefly explain the story and editing process behind your three favorite iPhone photos?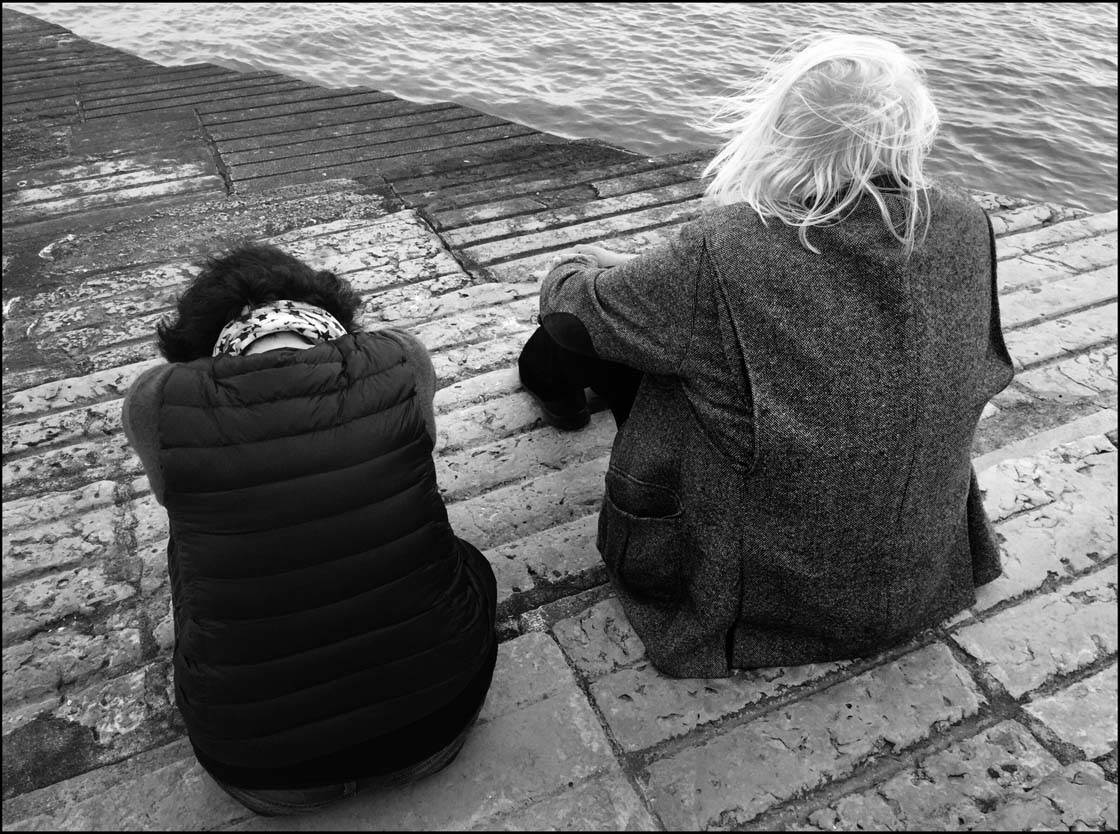 In May of this year I went to Lisboa – a beautiful city in Portugal. I found this couple, and took a few photographs of them. This is the last one I took and it turned out the best.
She was looking down and he turned his head to the right – the wind playing with his white hair. I love the feeling of melancholy in this picture.
I used the native Camera app to take the photo. I edited it with the Snapseed photo editor to give it this classic black and white look.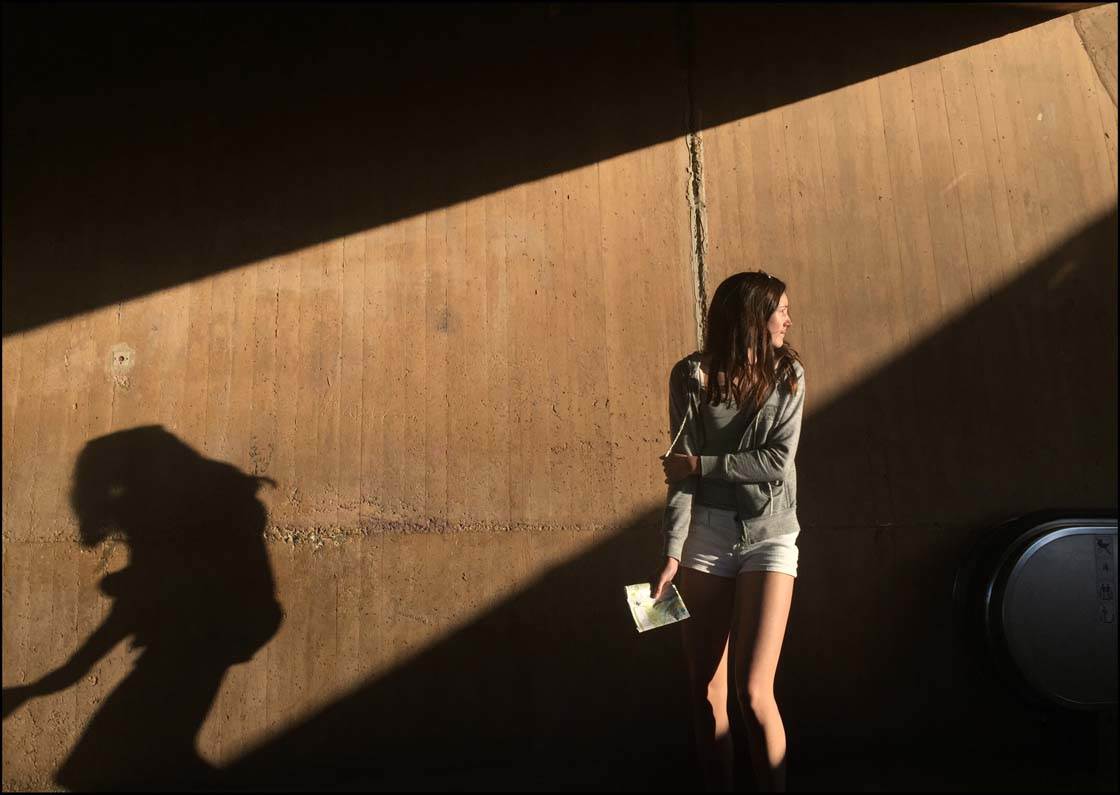 This photo was taken in Toledo, one afternoon in April with nice diagonal light. What I really like is how her shadow looks like it's from another person.
I shot the photo with the native Camera app, and made some minor adjustments in Snapseed.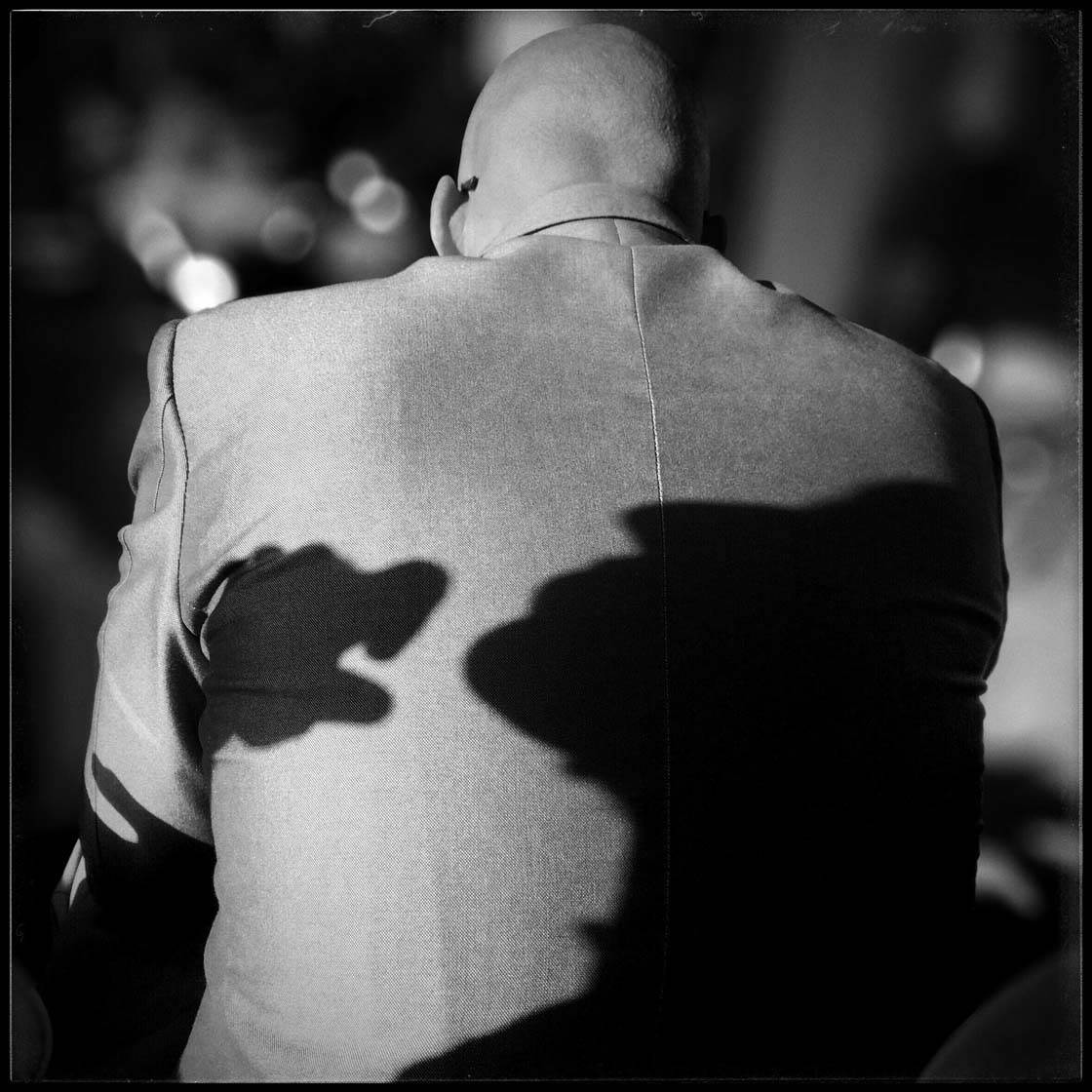 This picture was taken inside the train, coming back from Salamanca. Once again it was the shadow of a face and a hand on this man's back that caught my eye.
I took the photo with Hipstamatic, using the Blackeys Supergrain film and Lowy lens combo. I used Tadaa SLR to blur the background and then made some adjustments in Snapseed.
What tips do you have for beginner iPhone photographers who want to start taking more creative photos with their iPhone?
I think the first thing is to make sure you know how to use all of the features of your favorite camera app. Then try to focus on your favorite genre of photography and look for good photographers in this field.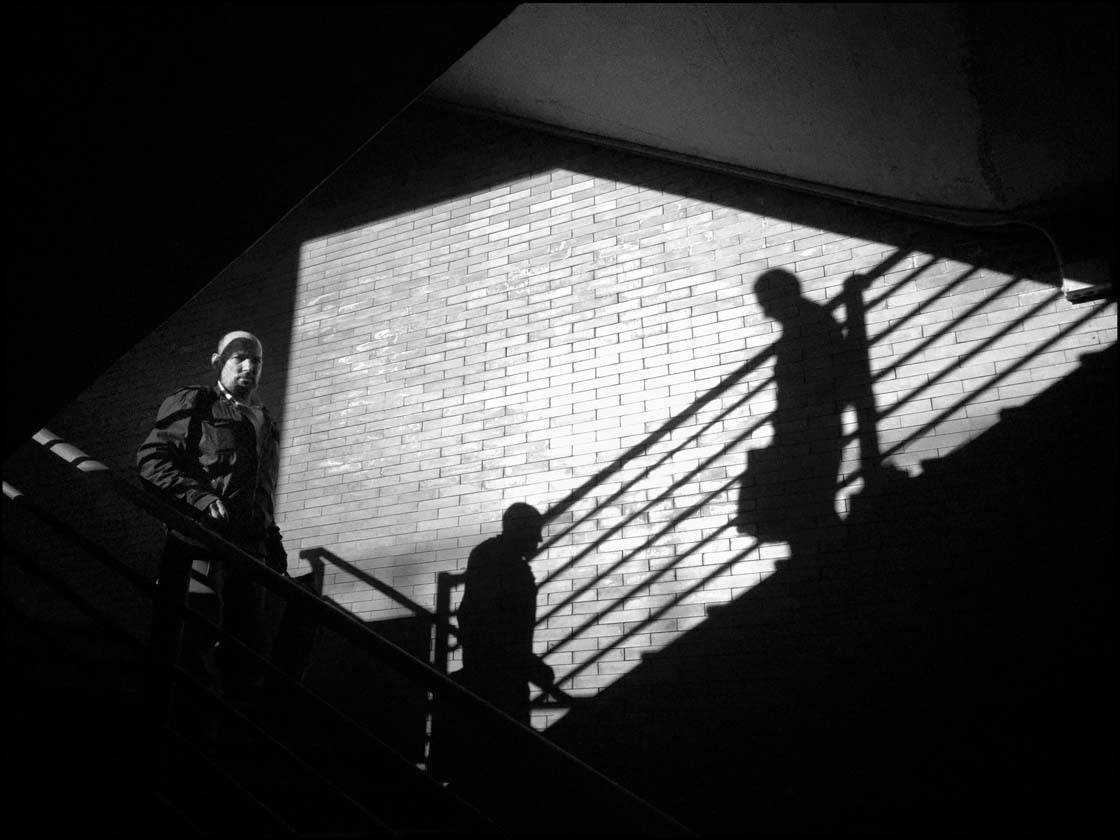 Look at a lot of pictures so that you have a good photography gallery in your mind. Be curious. Read books about photography, or look on the internet for photography blogs and information.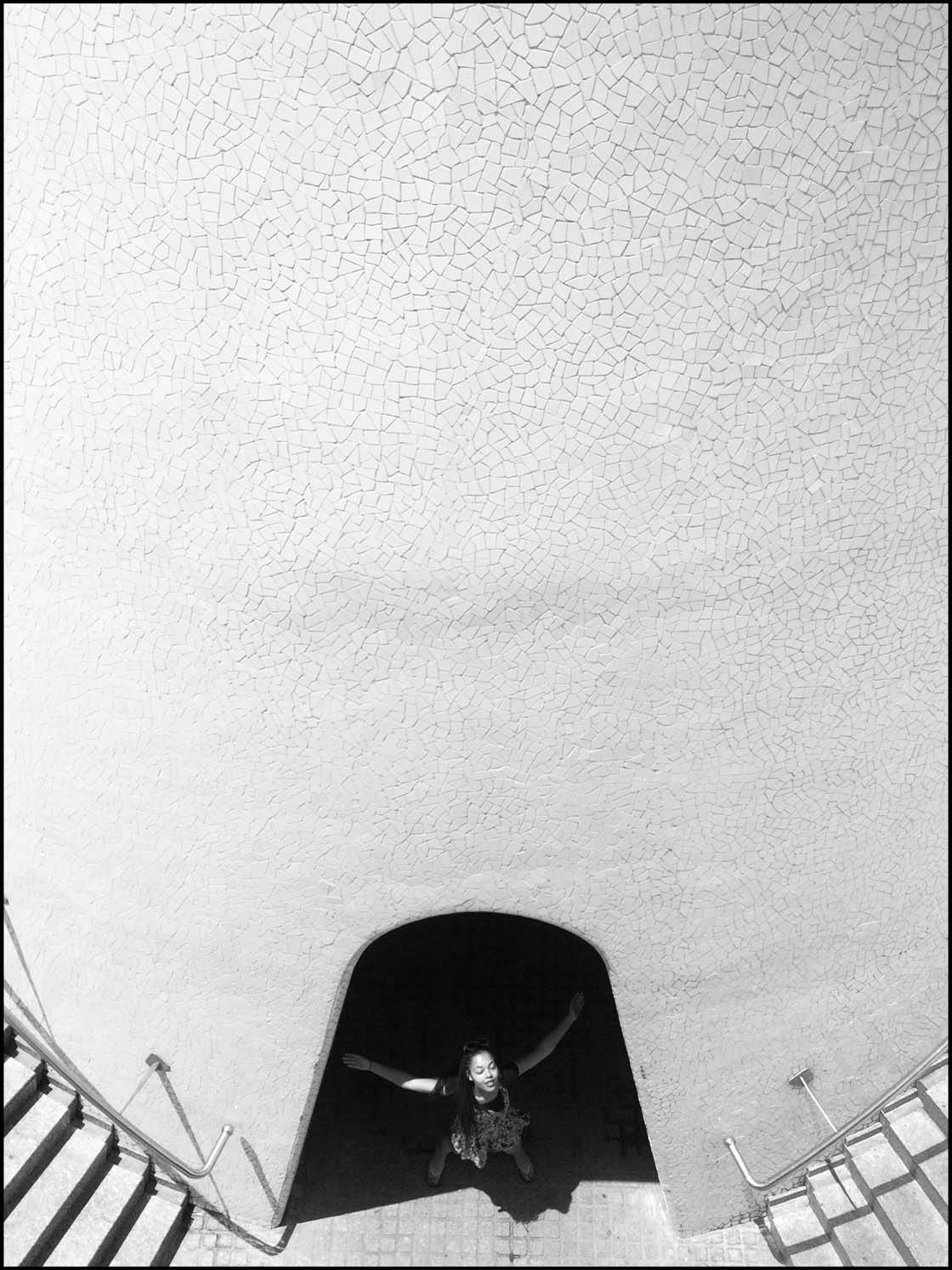 Take lots of photos! Trial and error is the key. When you fail, analyze why that photo didn't work out and try not to repeat the same error the next time around. Don't be in a hurry to get good results – sometimes it's a slow process.
Which iPhone photographers do you admire the most?
I have a lot people who I admire, but I'll name a few here. I'll start with the ladies: @nazaret, @orietta.gs, @ellla_k, @eauditalie, @carmenviolich and @ionecell.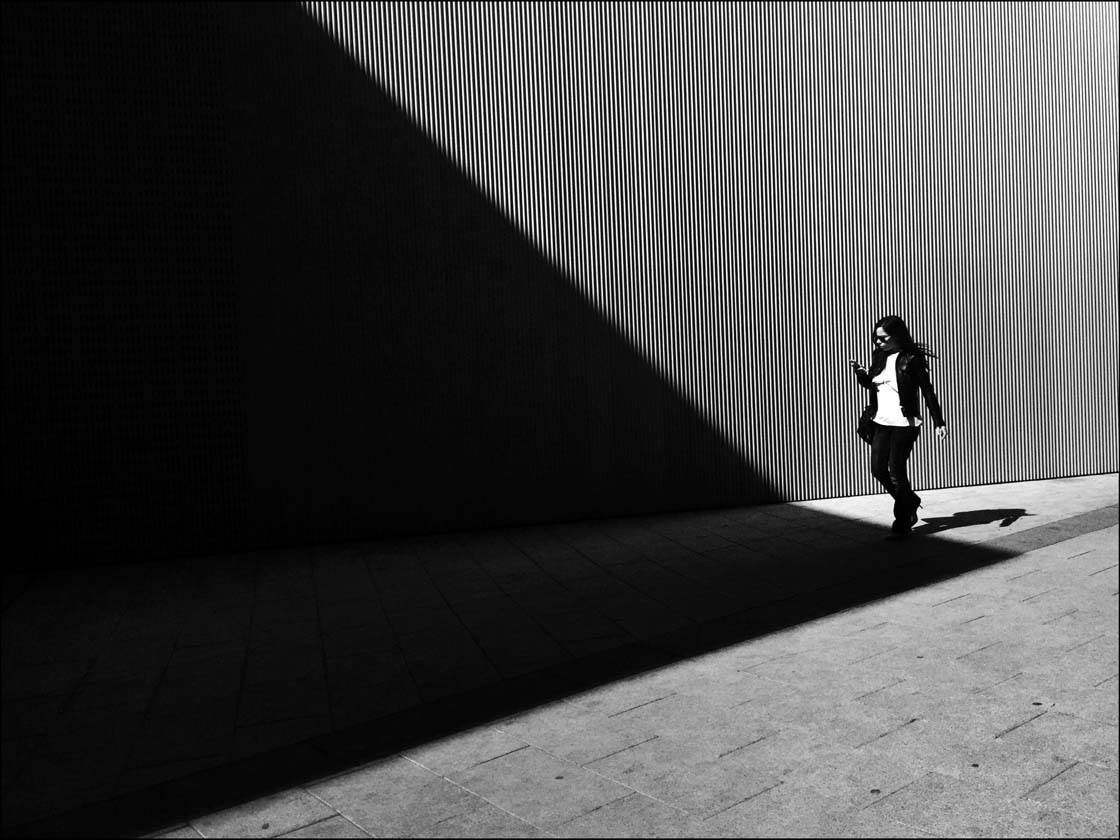 And the gents: @tonivegara, @joseluisbarcia, @luison or @luison_street, @arridj, @jl_saez, @emencher, @koci, @masouwd, @f64s125 and @dayzdandconfuzd.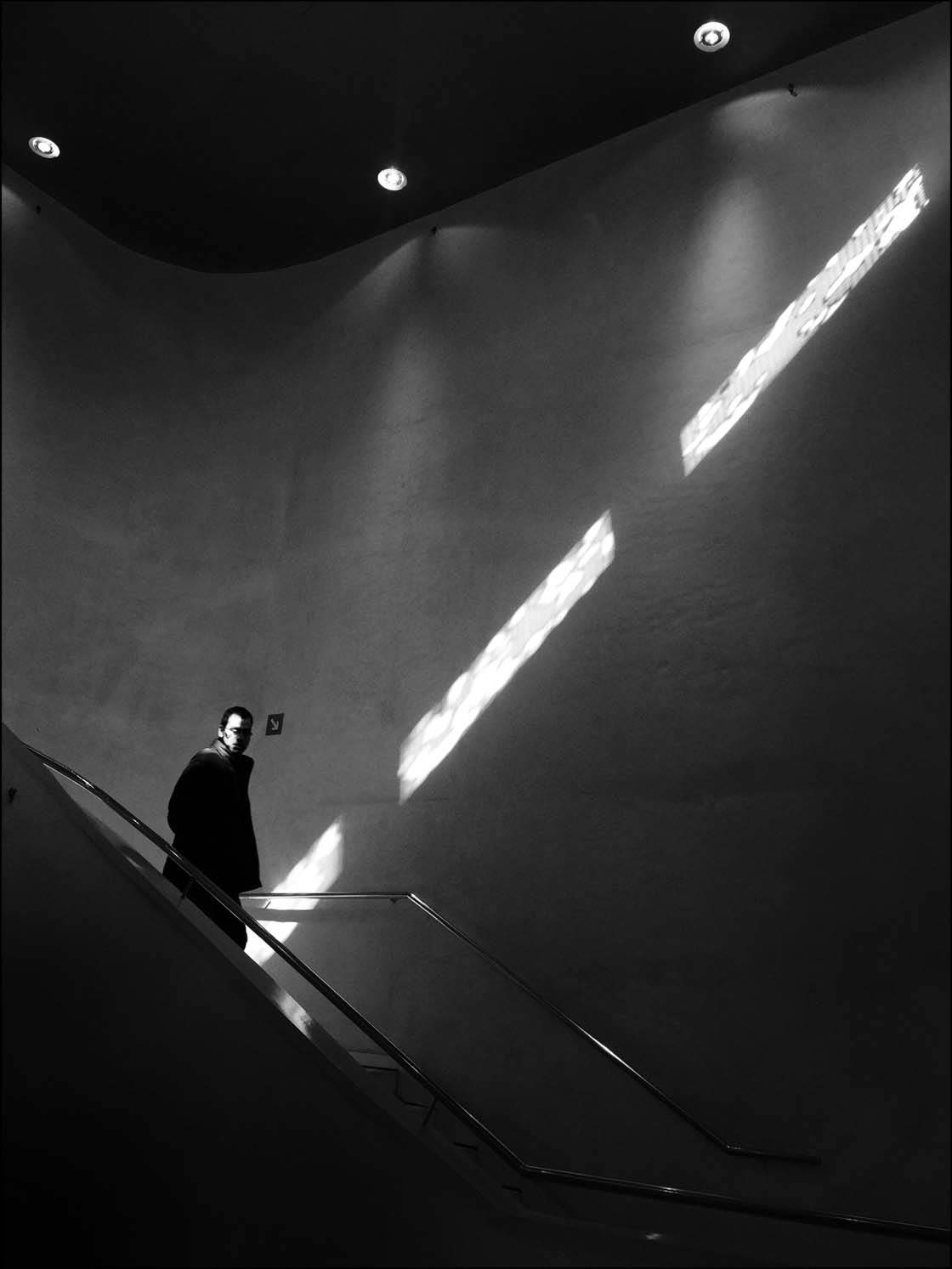 Where can we see your iPhone photography?
I share most of my photos on Instagram @e_rnst. And from time to time I post images to my EyeEm and Flickr accounts with the same nickname.