I'm really excited to share this interview with Cristina Colli who takes incredible still life iPhone photos. With an amazing eye for design, color, composition and light, she creates the most beautiful and delicate images of flowers and other household objects. In this interview you'll discover more about Cristina, and how she creates these stunning still life photos with her iPhone.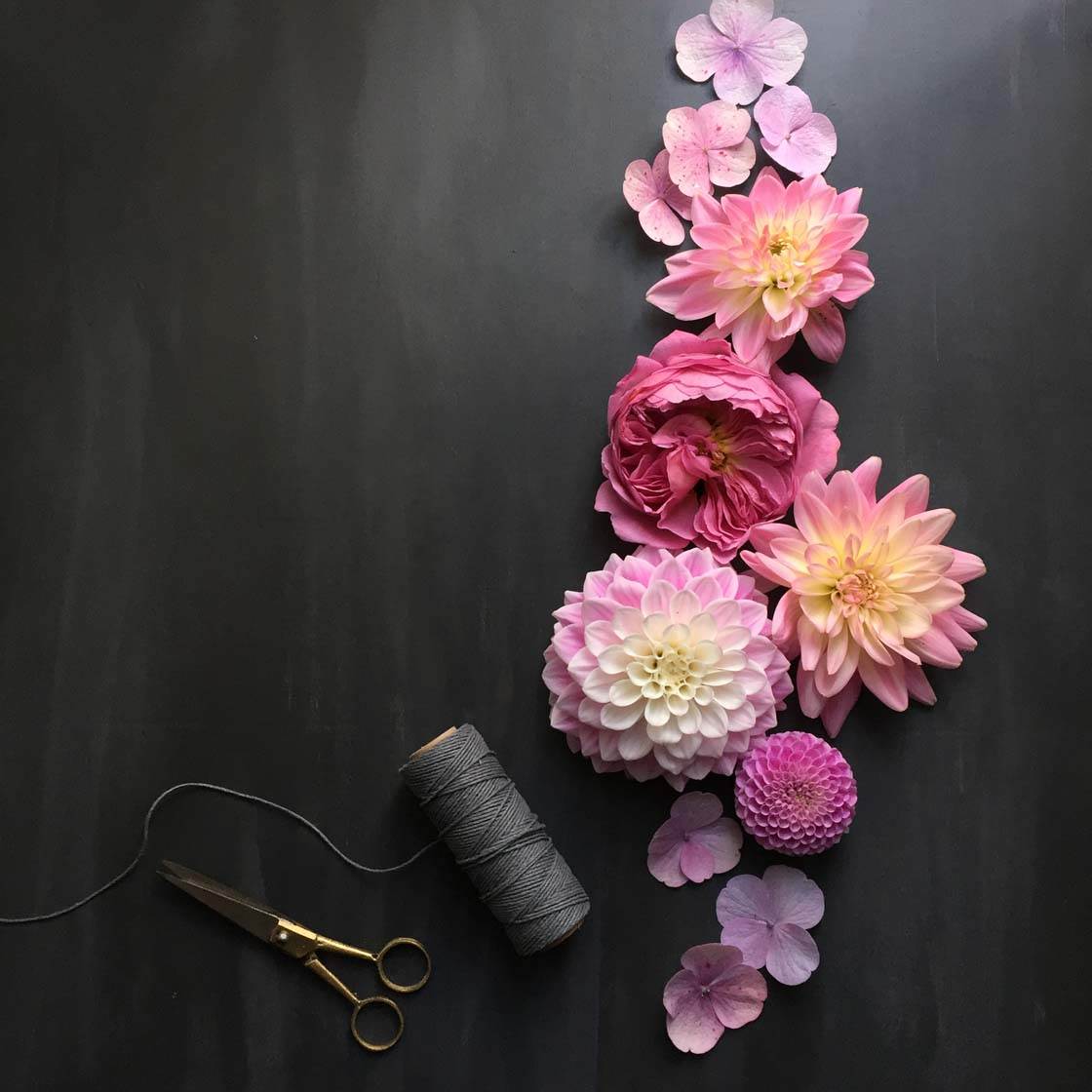 Tell us a little bit about yourself.
I was born in Grosseto, Italy, but I lived in Dublin, Ireland for 9 years, and now I live near Oxford in the UK.
I studied Interior Design in Dublin, and worked for a while as an interior designer and stylist.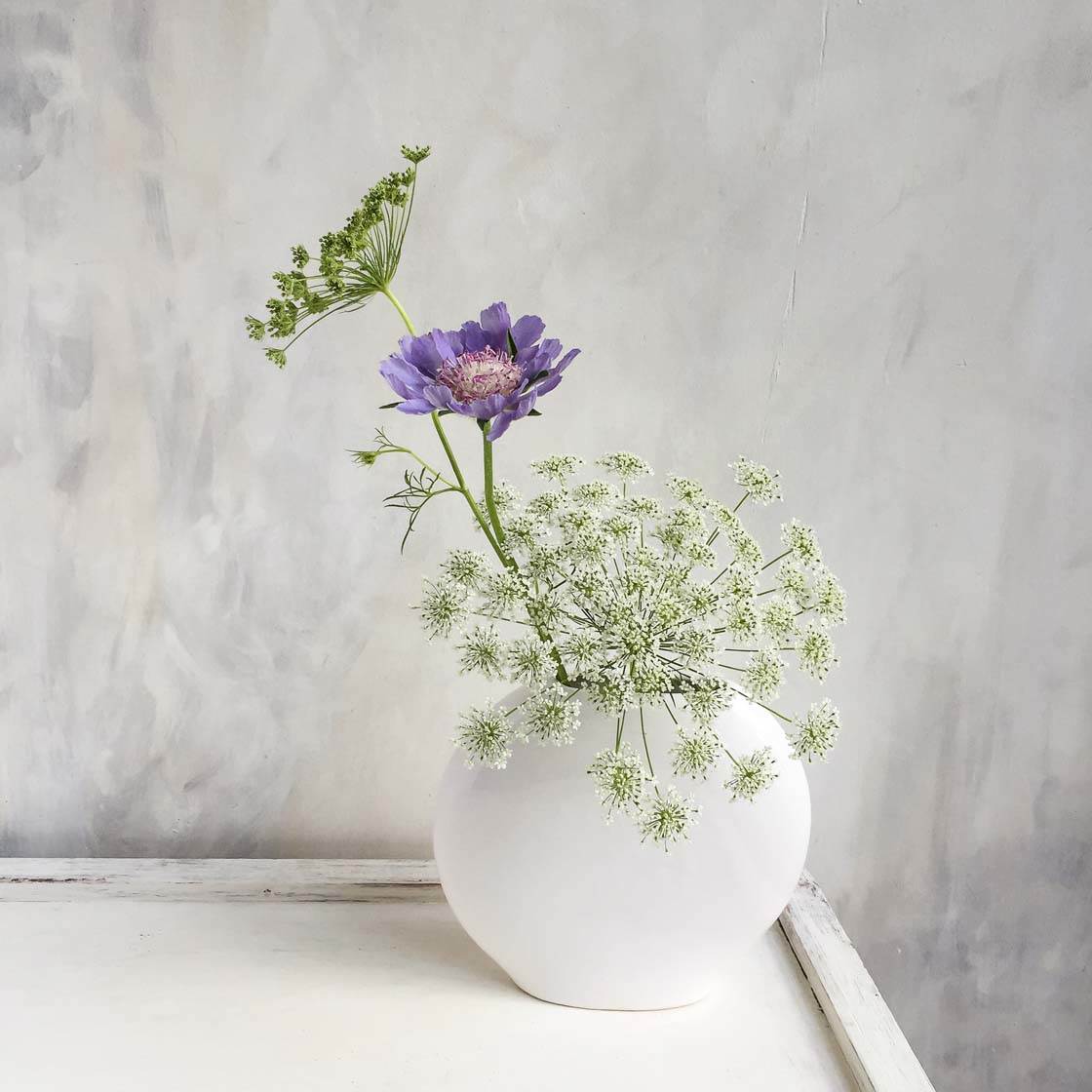 My work gradually evolved into interior styling, until I finally combined two of my passions – creating vignettes and taking photographs – into a new career.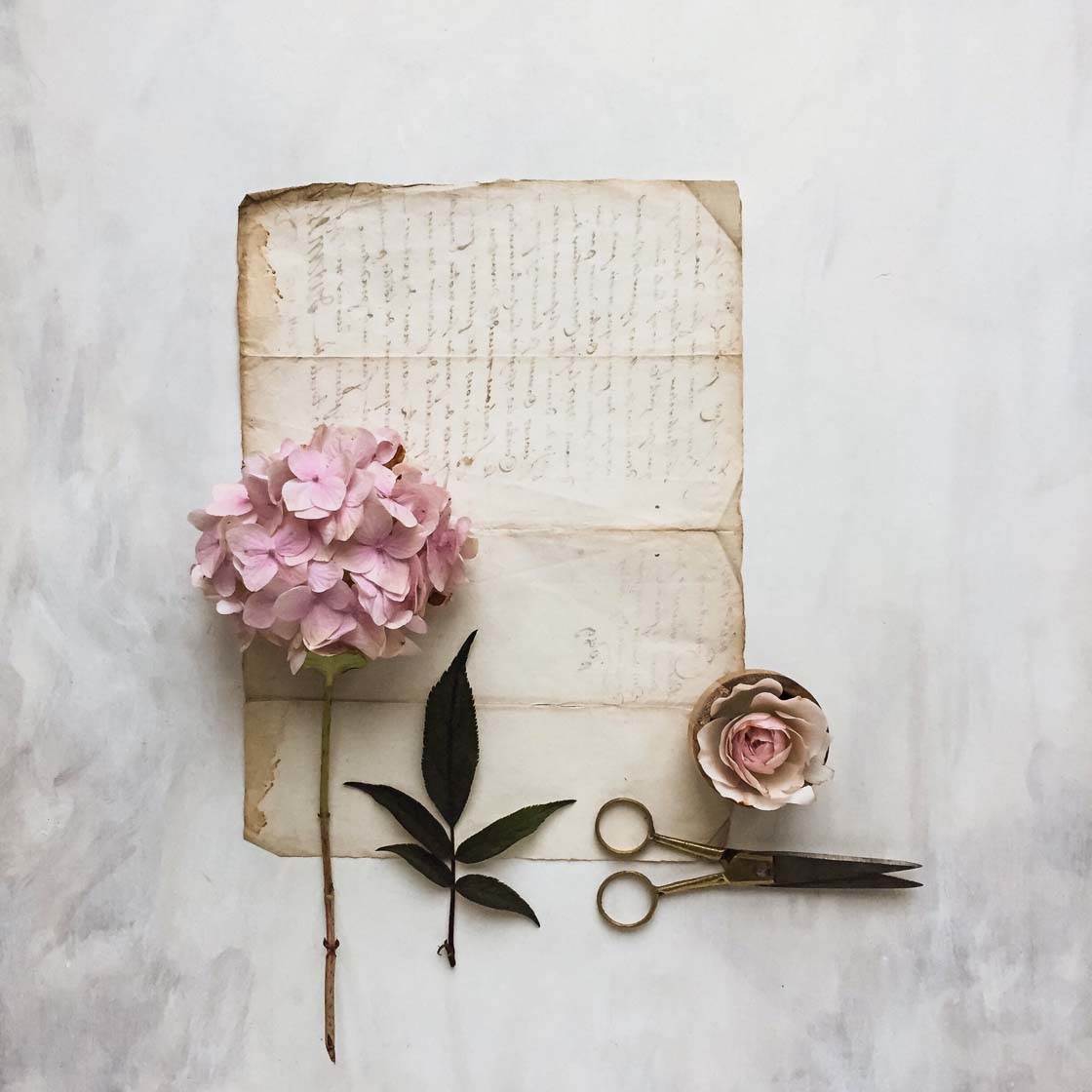 How did your iPhone photography journey begin?
It all started back in July 2012 when my husband gave me an iPhone as a birthday gift.
At first I used it just to take pictures of holidays, landscapes, and random things that caught my eyes.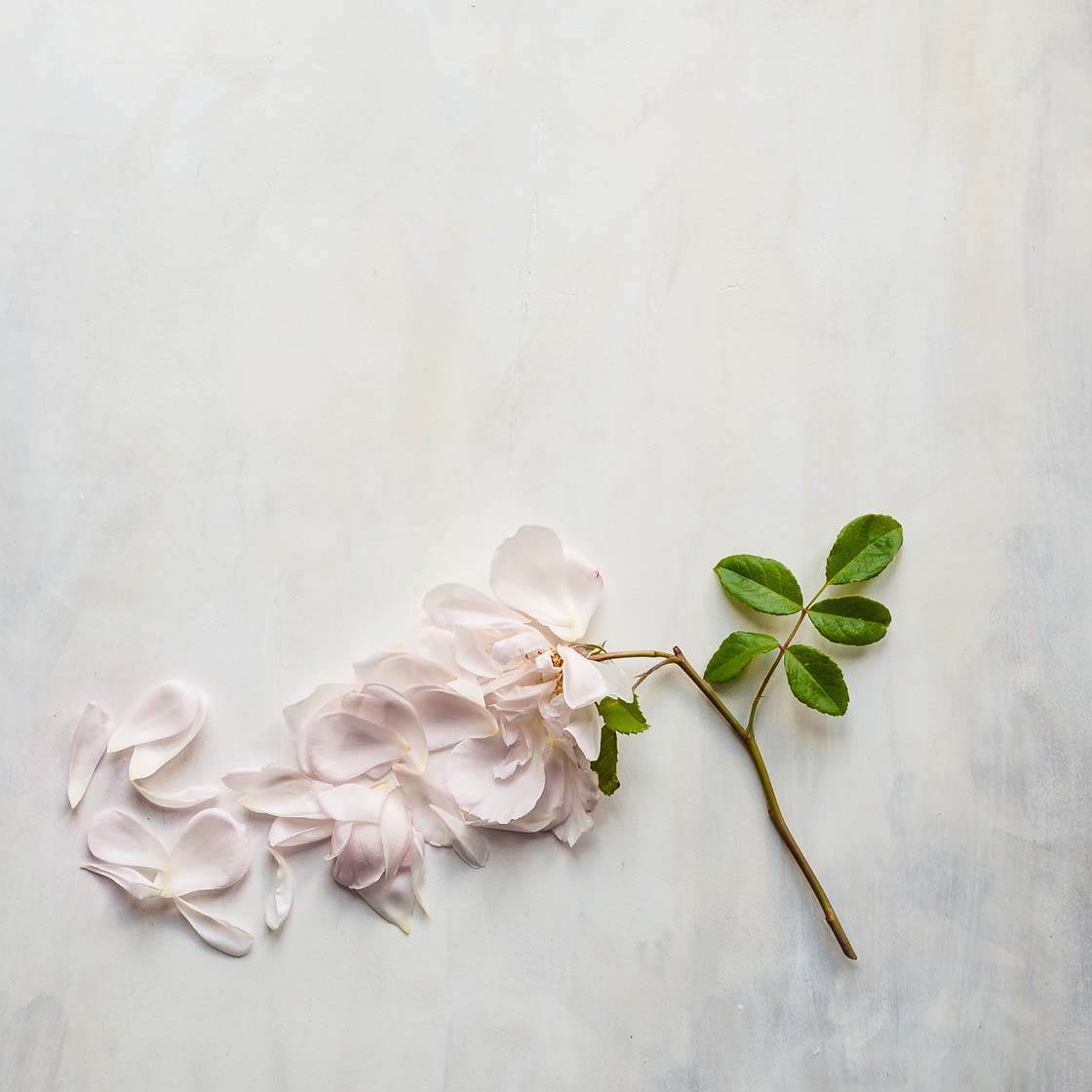 It was only in April 2014 that I started to create a daily still life of flowers, and share it on Instagram.
It was a great way to motivate myself to create, experiment, and explore still life photography.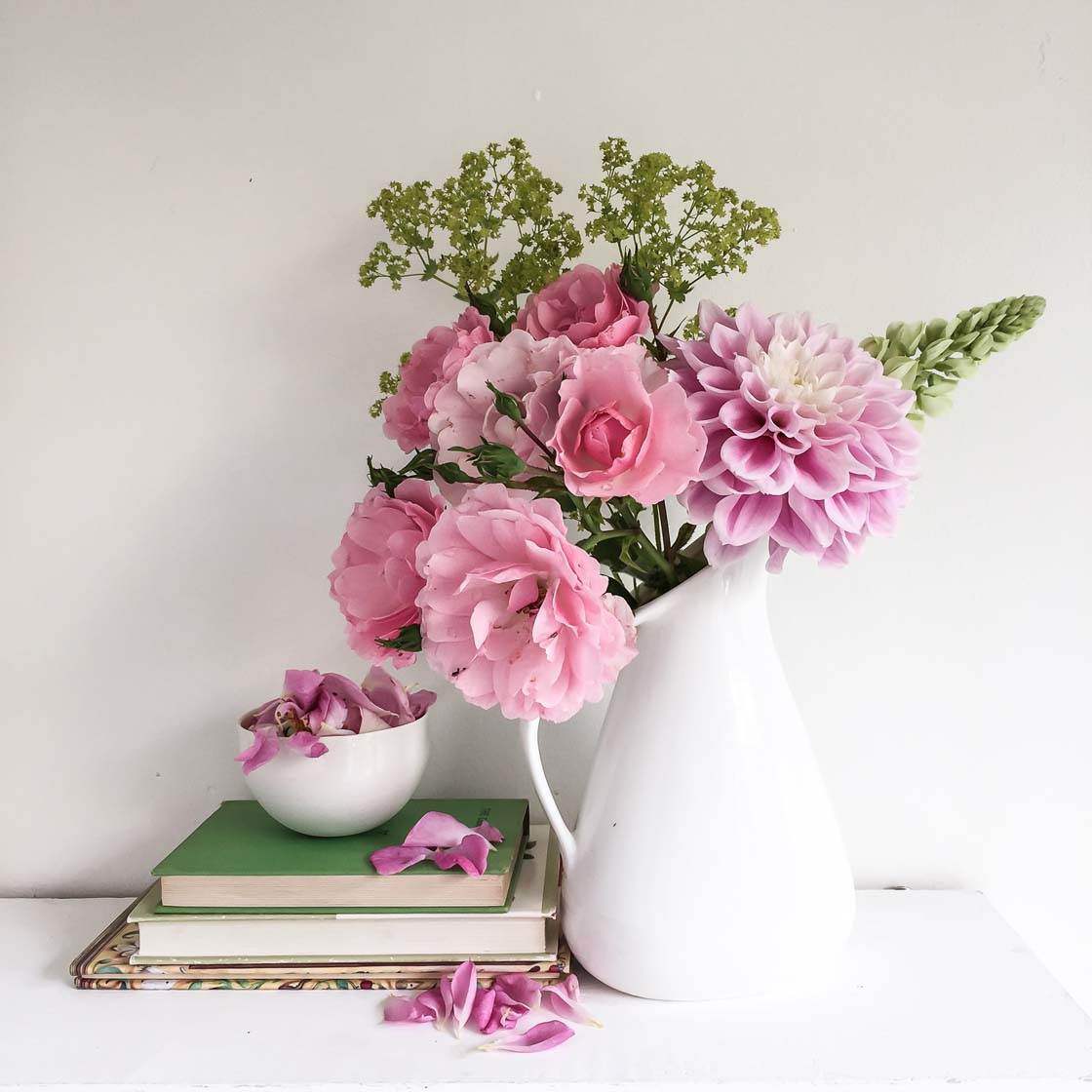 What inspires you to take photos with the iPhone?
The iPhone camera is brilliant and it keeps improving. I started with a 4s and I'm now using an iPhone 6.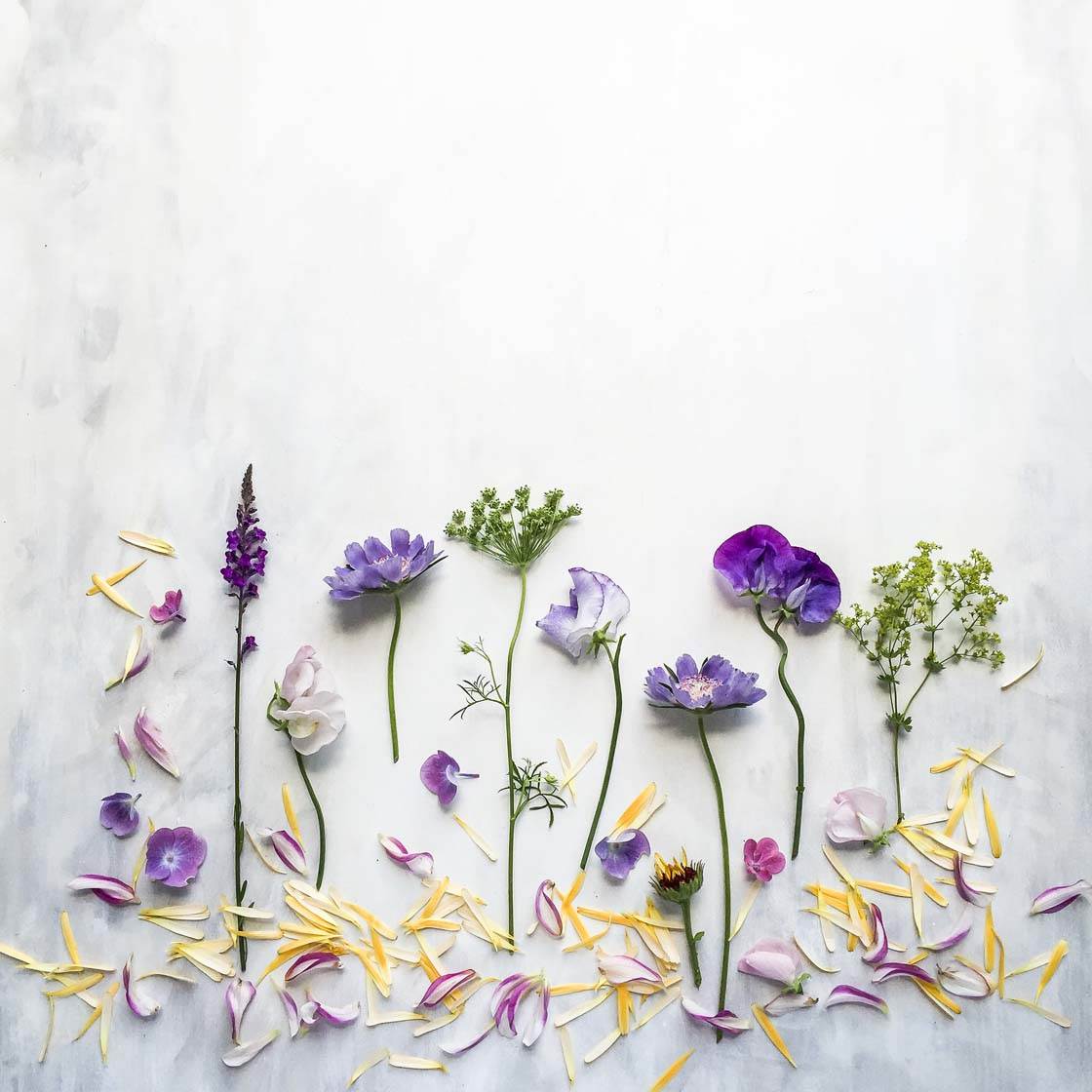 They say that the best camera is the one you have with you, and I always have my iPhone with me!
I also like the fact that it's light and easy to use. Especially at the beginning, it felt a lot less intimidating to use compared to my big camera.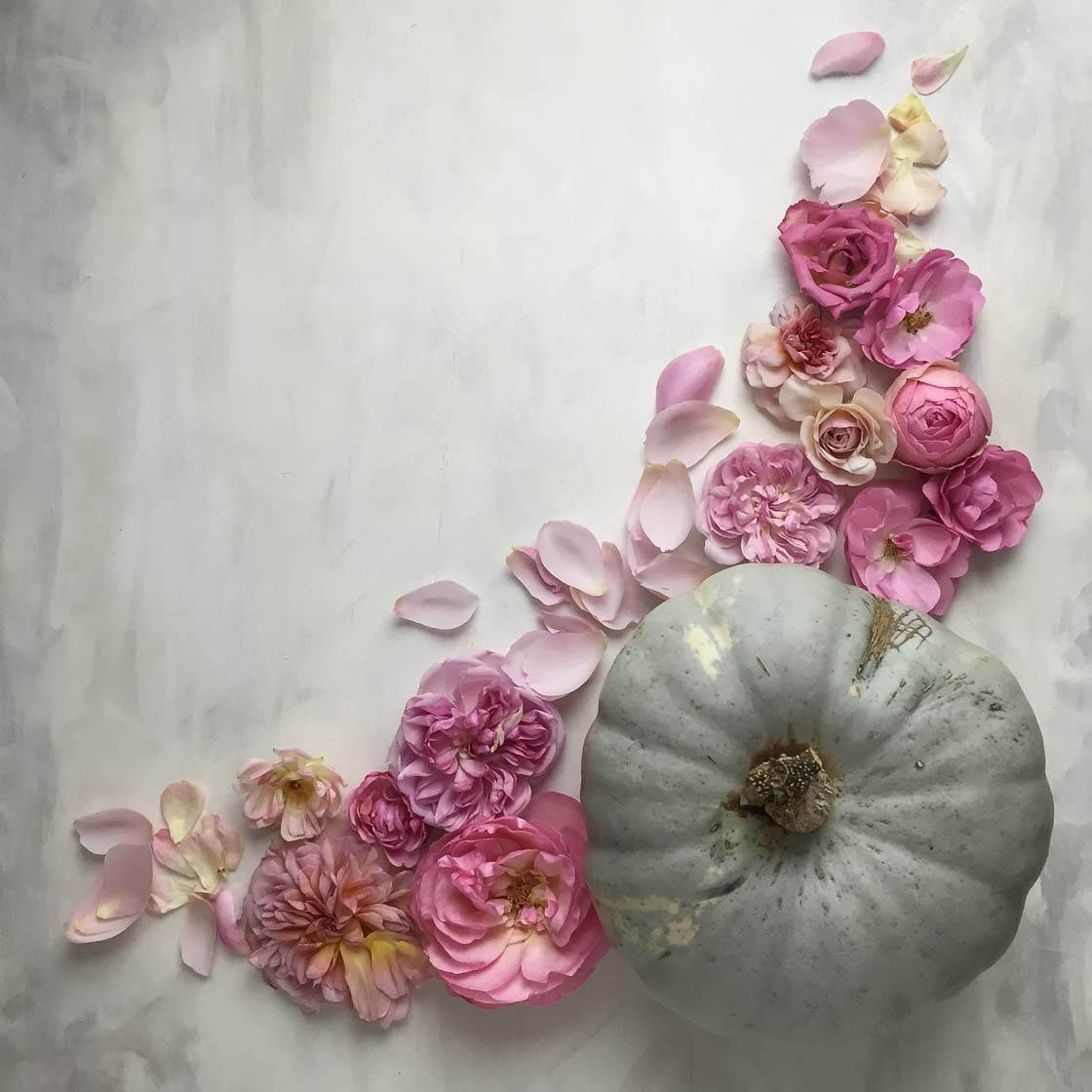 What draws you to still life photography over other genres?
I'm an introvert, and although I love spending time in nature, it's at home that I'm really able to express my creativity.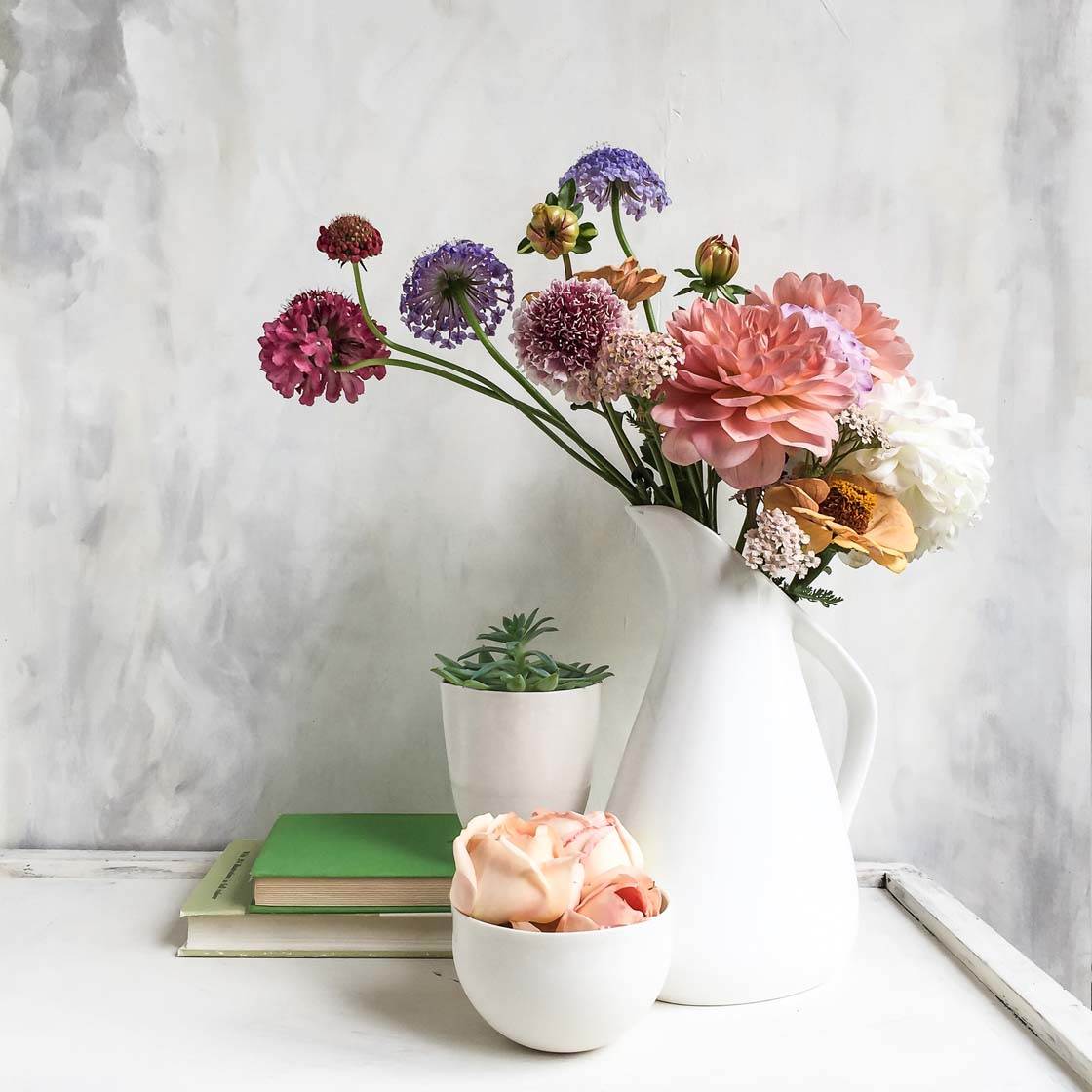 Still life photography allows me to slow down, play, and create in my own private world. It's almost like a form of meditation.
With my still life images, I share my sense of wonder at the beauty of flowers, and at the poetry of everyday objects.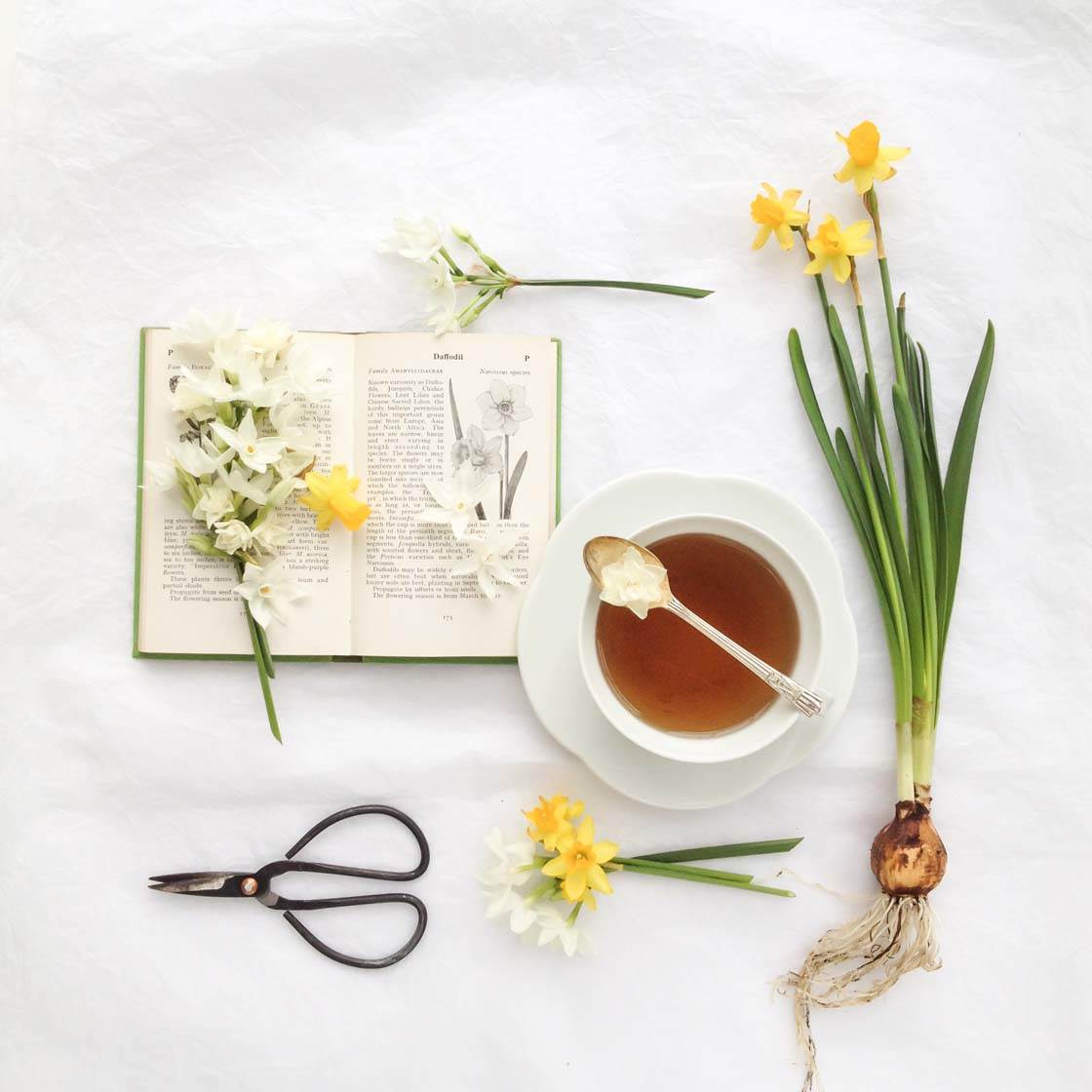 Can you tell us about your creative process? Do you have a vision of what you want to create before you start, or do you gather your materials and play around until you achieve a composition that you like?
It all starts with a question: what do I want to communicate? What feeling, what emotion? What's the story behind this still life I'm going to create?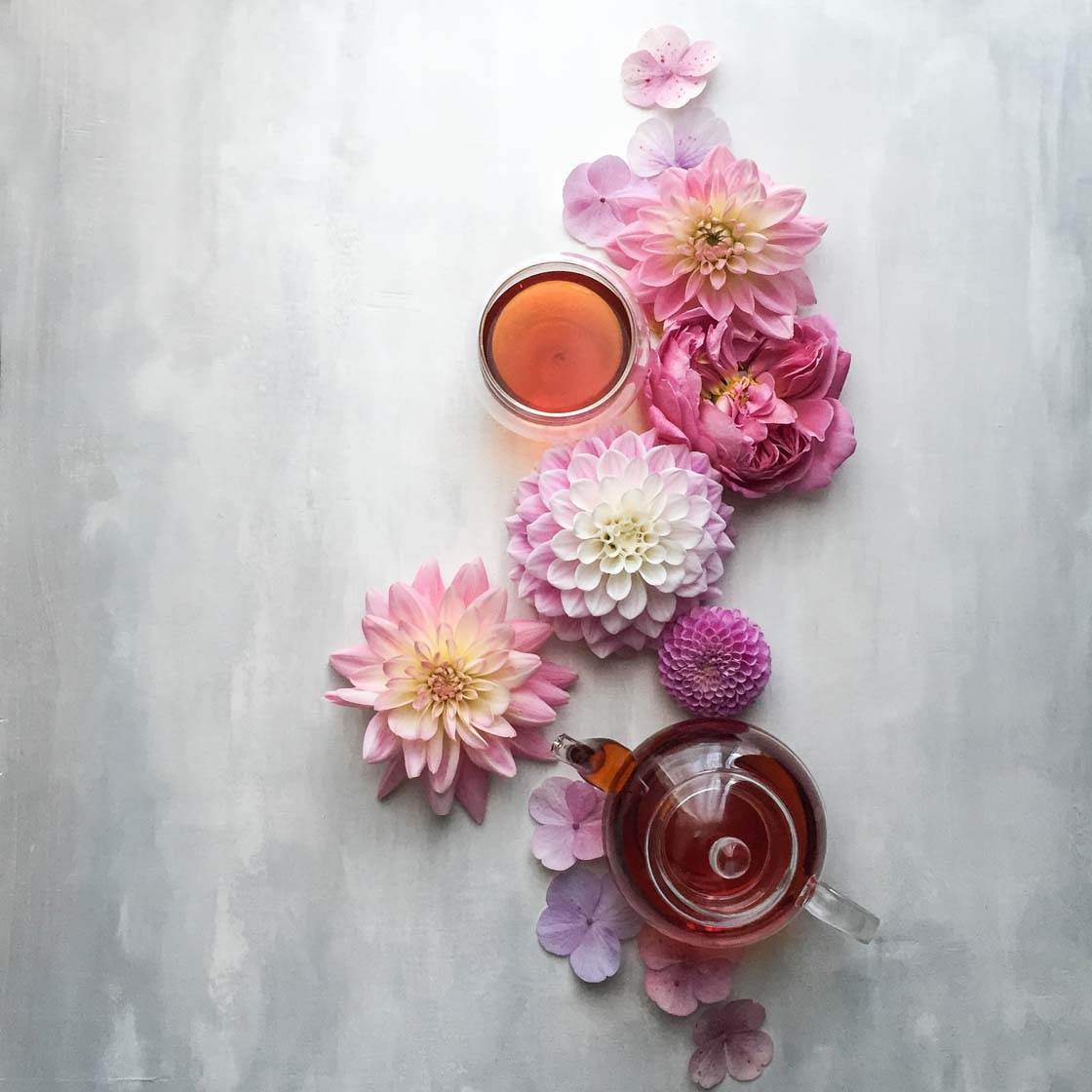 It's often something very simple, like the joy of having fresh flowers in the house, the pleasant memory of gathering leaves and berries in the woods, or the simple pleasure of sitting at the table with a good cup of tea.
The moment I figure out the intention behind the still life, I start choosing the main visual elements like backdrop, flowers and/or objects, light, and type of arrangement (flat lay or a more traditional still life).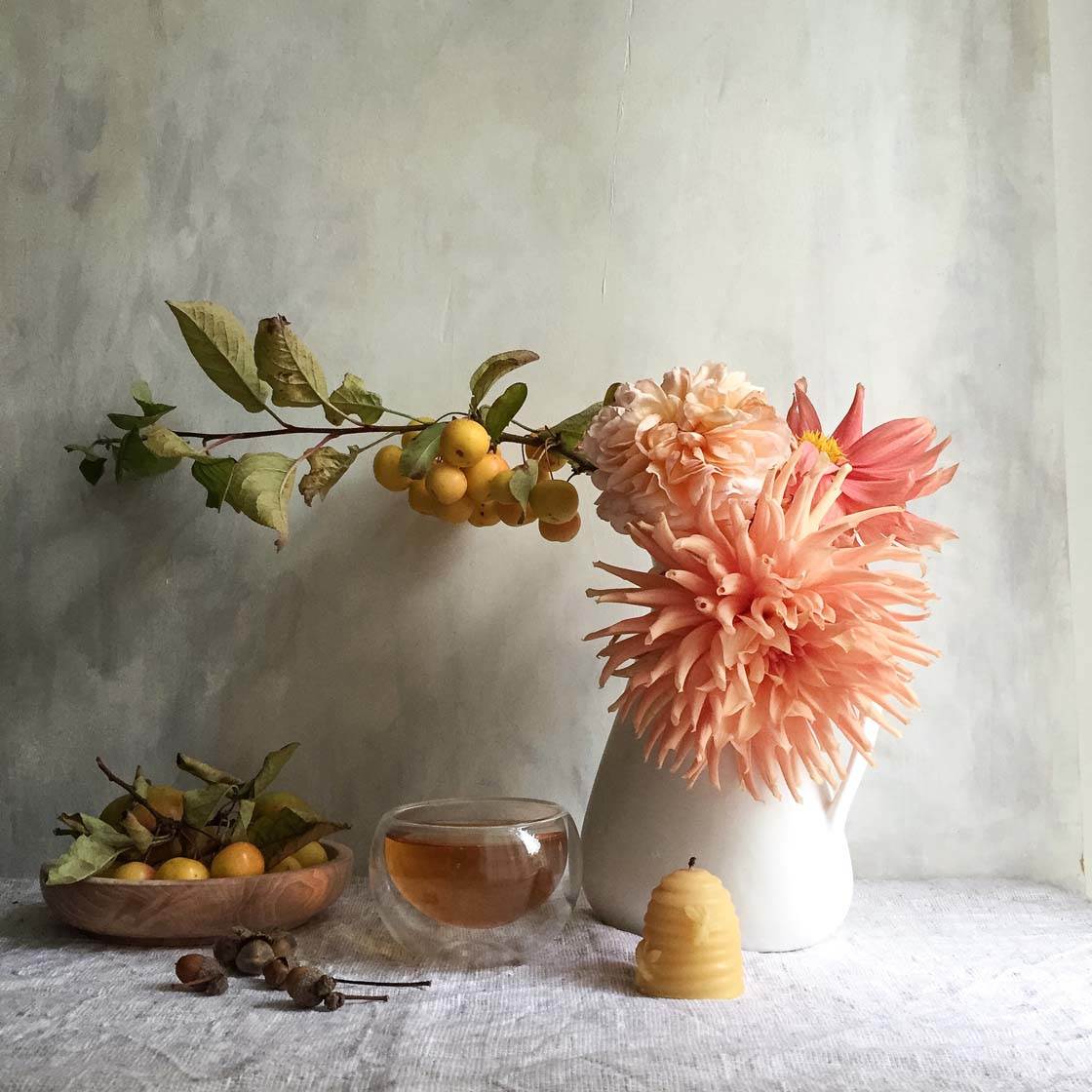 Once I start placing the first object, I then go with the flow and "listen" to my creativity.
The language of visual elements and how they interact in a composition is part of my background, yes, but when I create I look at the objects and let my intuition guide me.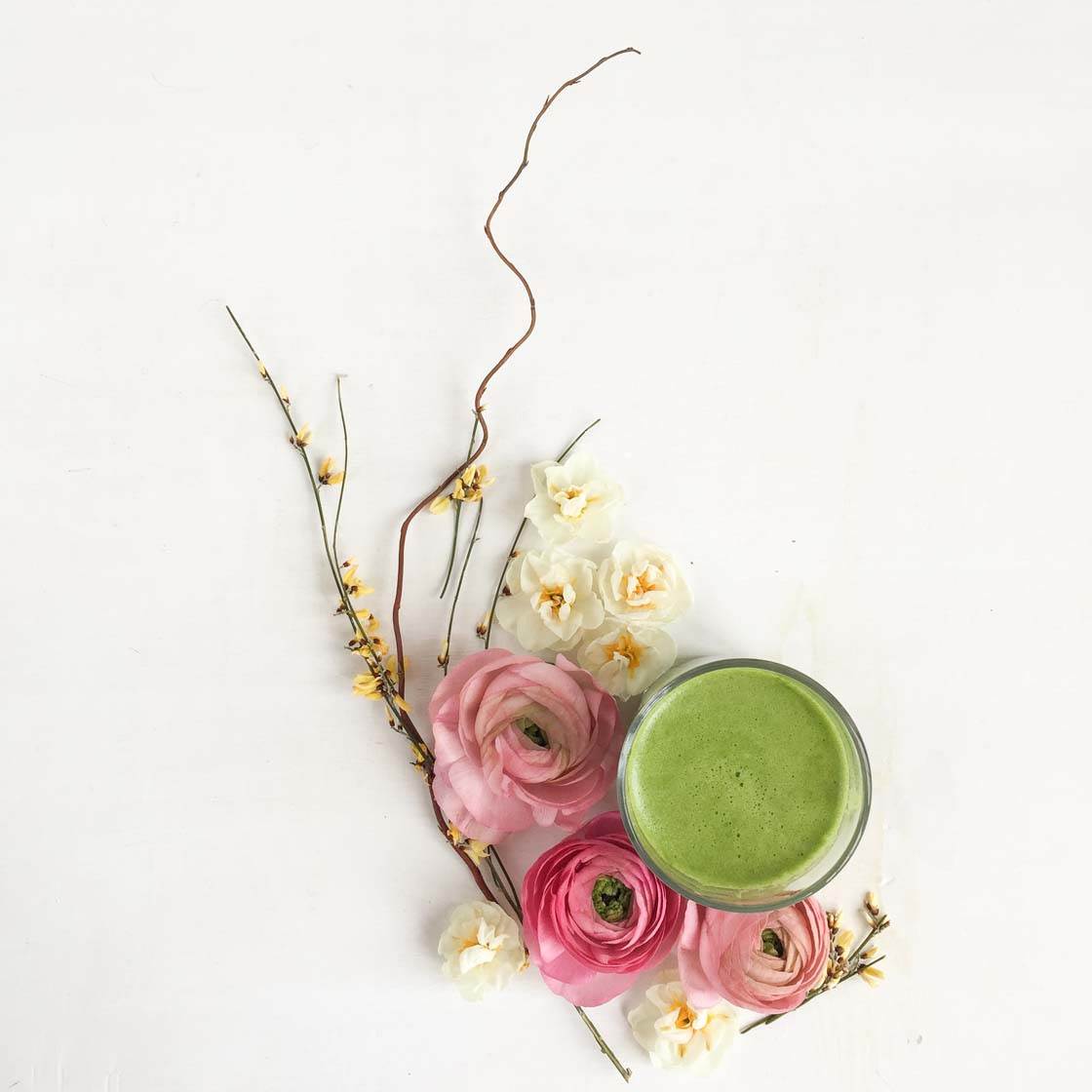 You obviously put a lot of thought into these delicate but well-structured arrangements. What composition tips would you give to someone wanting to try their hand at this type of photography?
Start with simple vignettes, with just a few objects. Think of the feeling, mood, or story you want to evoke. Then choose everything according to that – objects, textures, backdrop, light, colors, etc.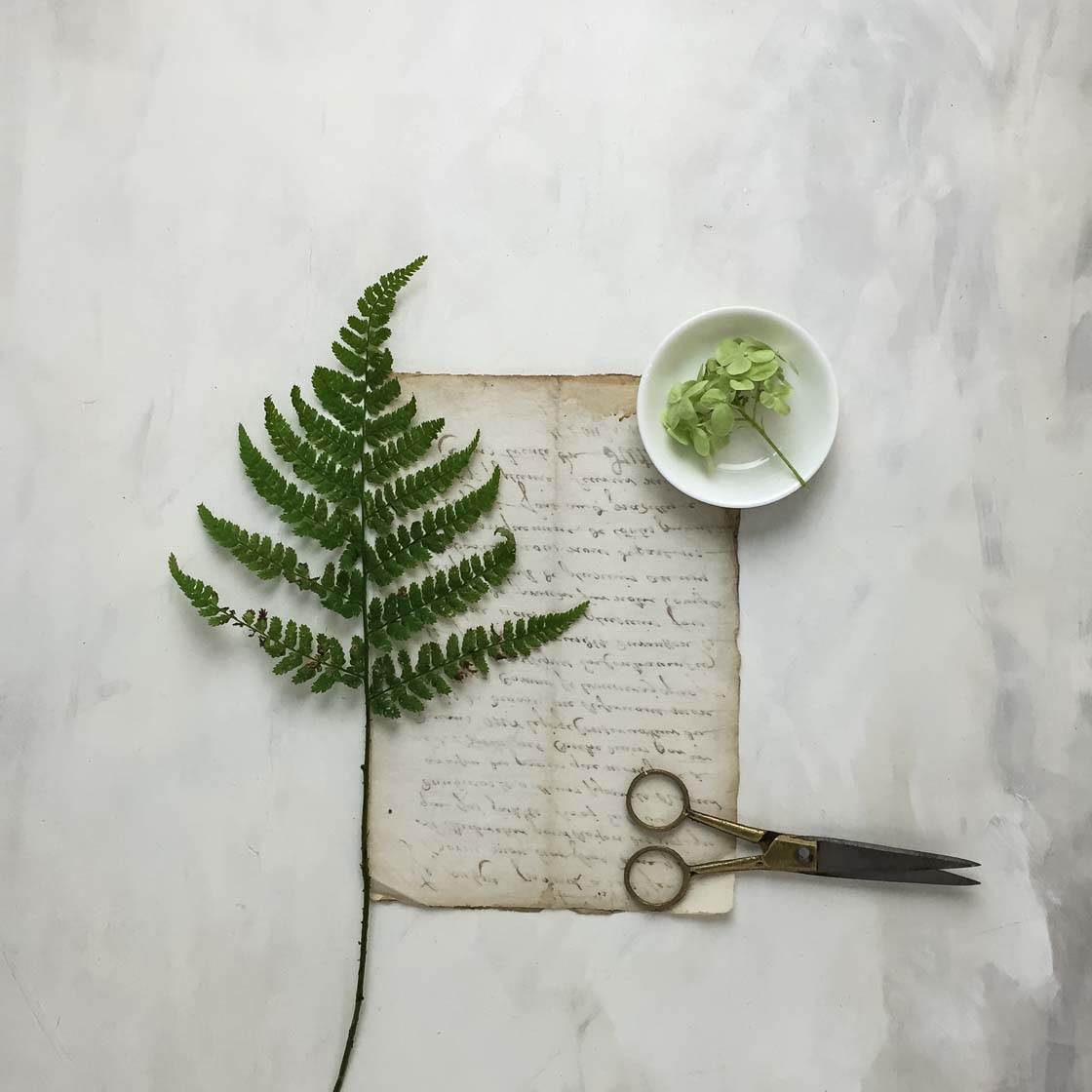 Use the grid of your iPhone camera to help you compose the image. Placing the main object – the focus of your still life – at one of the intersection points (rule of thirds) is a simple way to achieve a pleasing composition.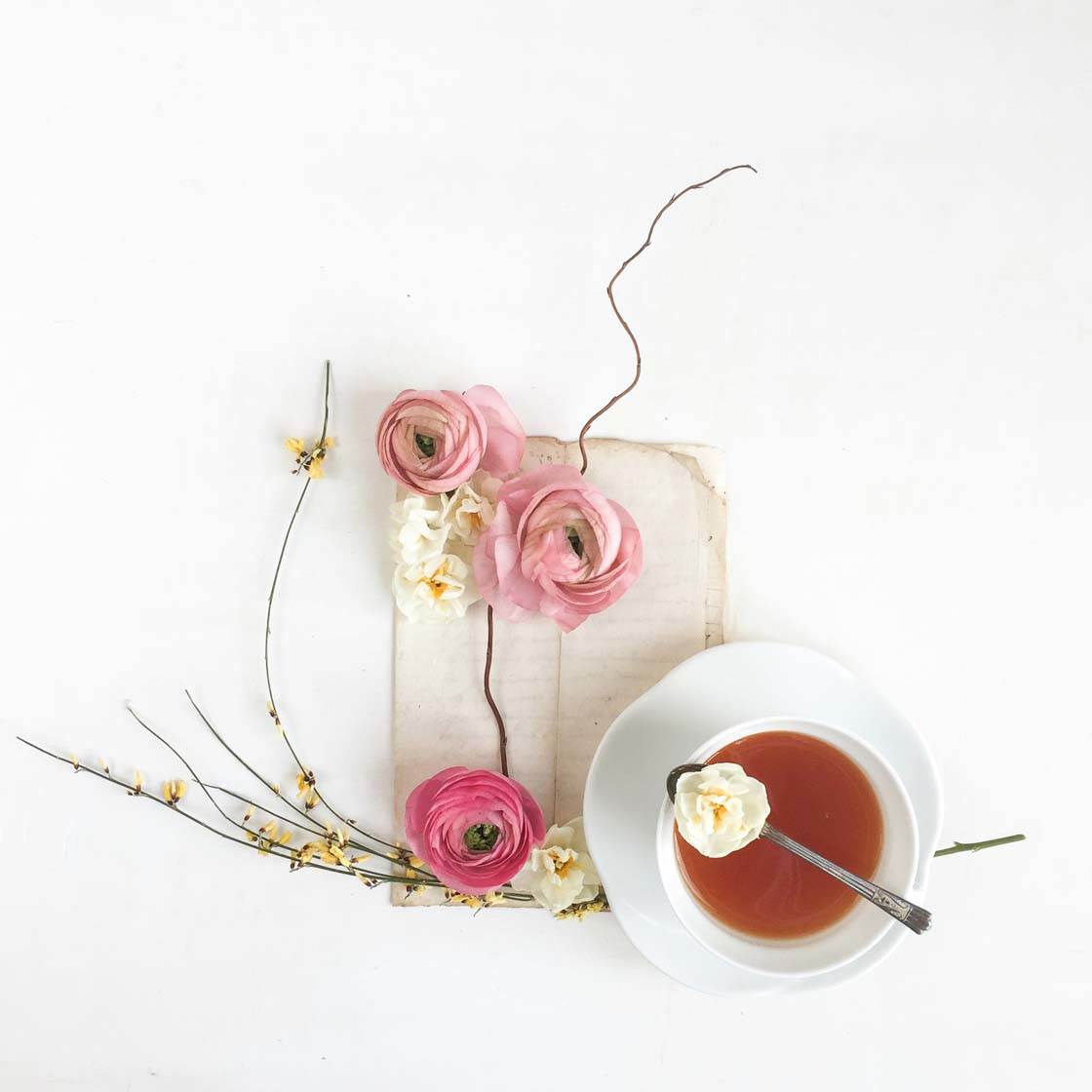 Then place the other objects, and move them around until the composition feels right. Less is more, and keep in mind that space is very important in a composition.
Keep practicing, and once you feel comfortable, add more objects to your still life. And don't forget to have fun in the process.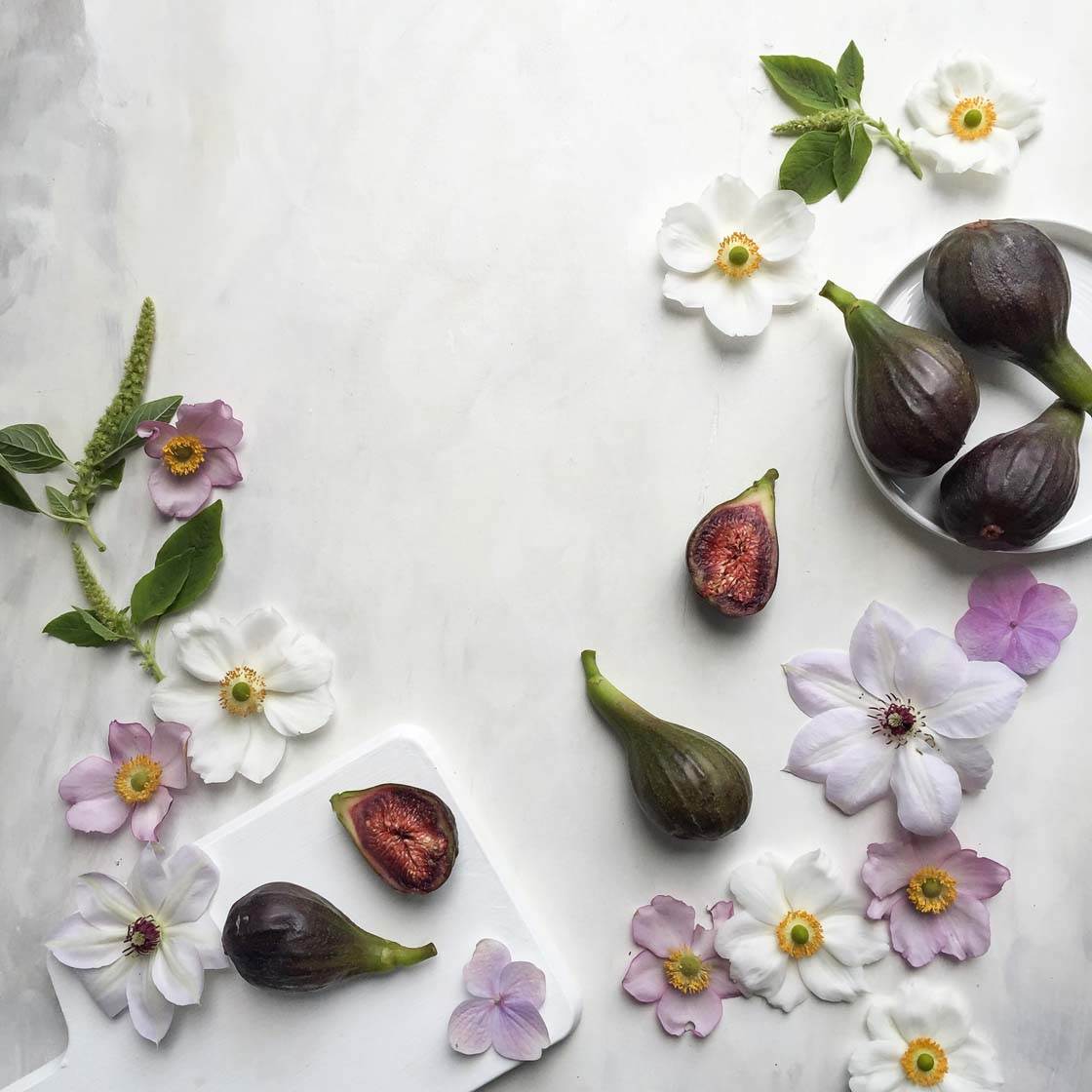 Your subjects are always beautifully lit. What tips do you have for achieving good lighting in still life photography?
I always take photographs in natural light, by a window. Choose a window that receives indirect light, like one exposed to the north, or use white curtains or a white sheet to soften up full sunlight.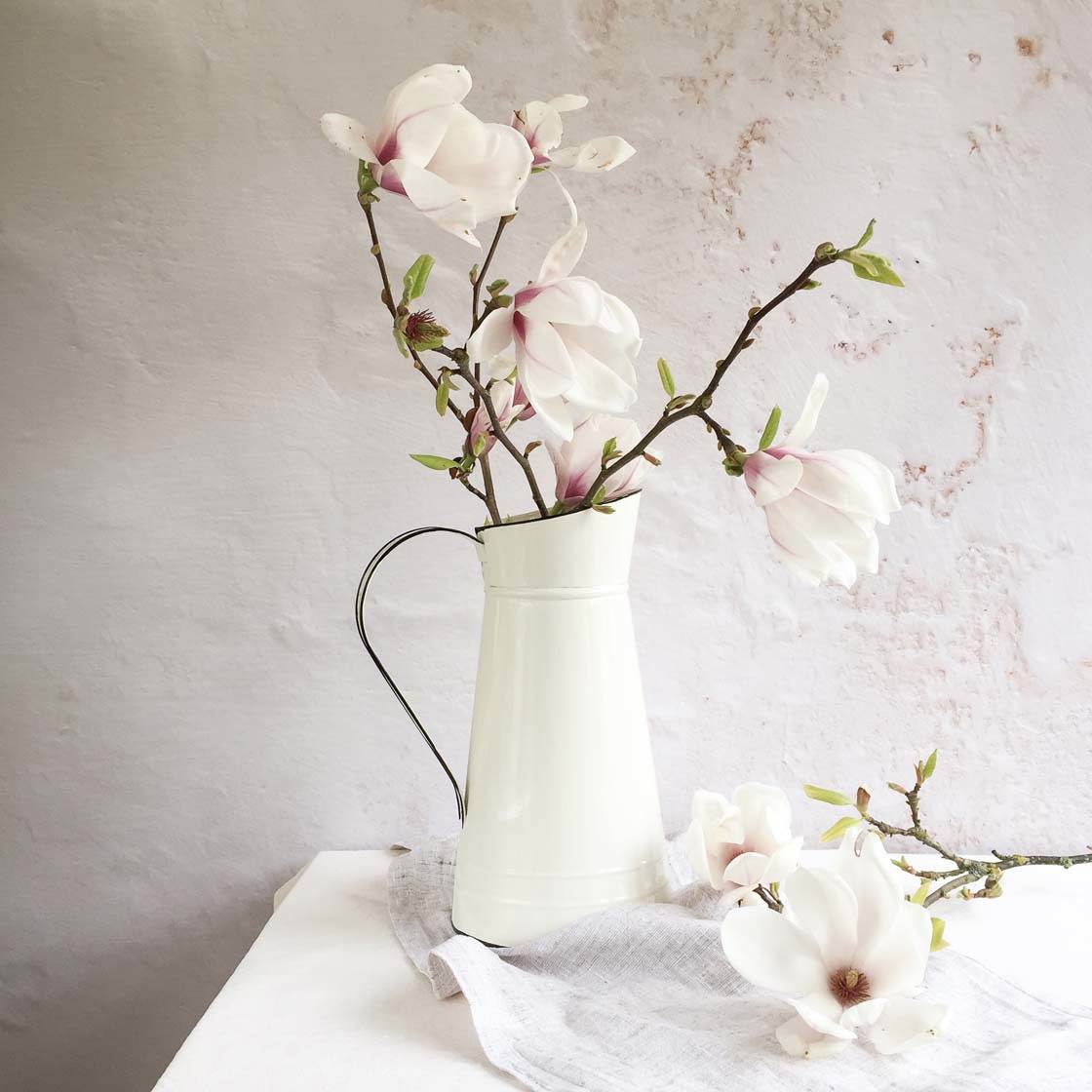 Take the same photo at different windows, and at different distances from the window, to figure out what works best for the image you have in mind.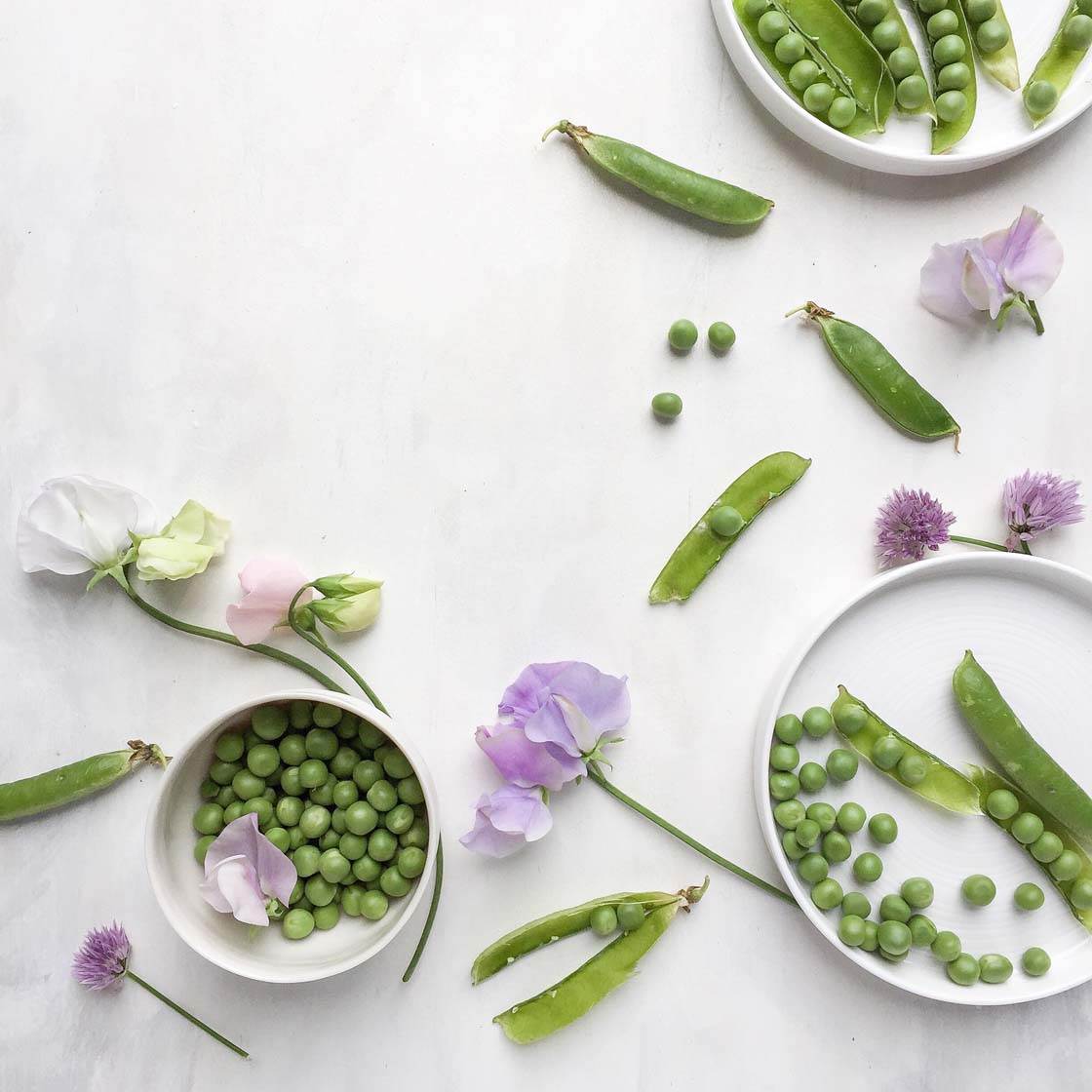 Let's talk about photo apps. Are there any apps that you use for taking photos besides the native camera app?
Not really. I have Camera+ on my phone, and I've used it a few times, but I prefer using the native iPhone camera app.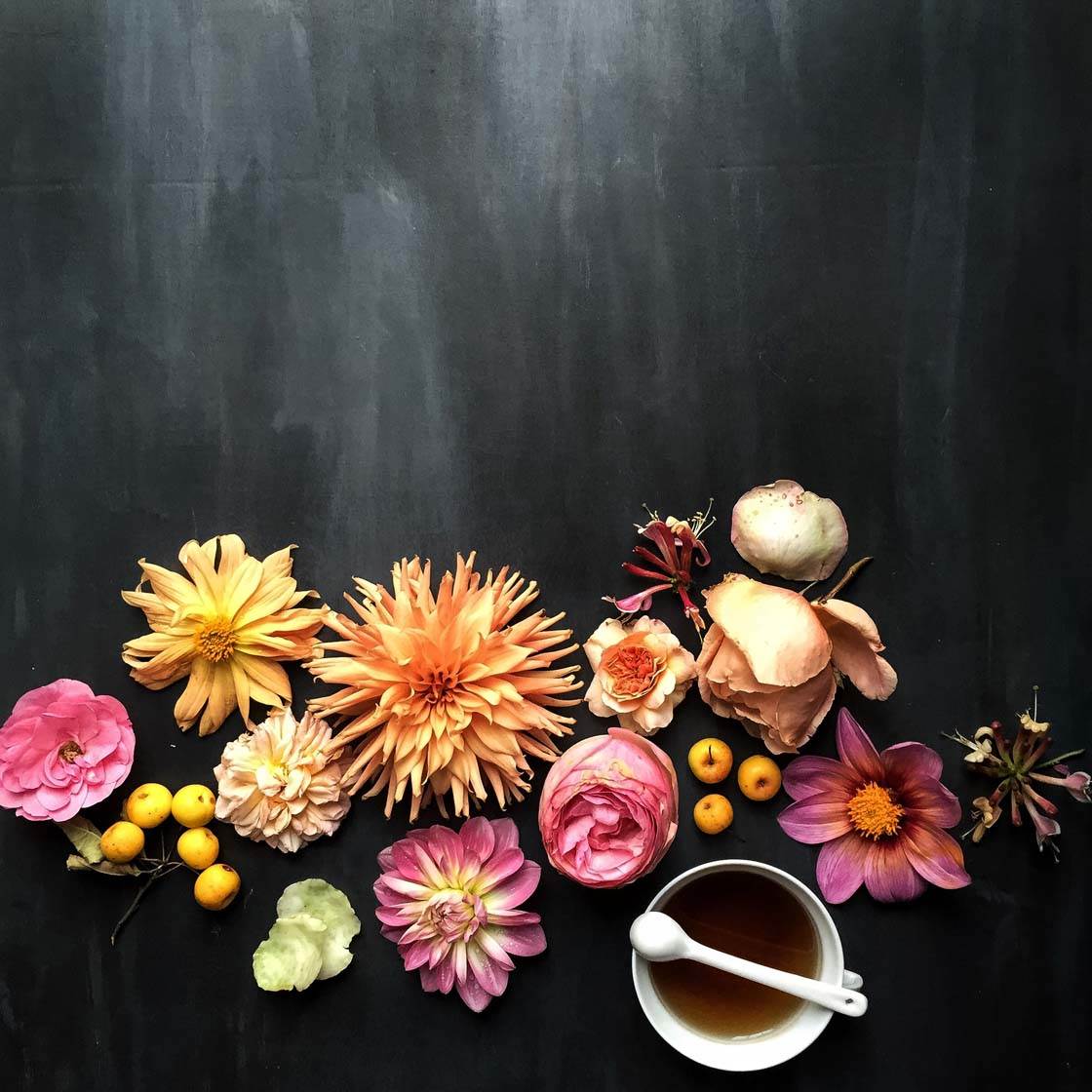 What are your favorite apps for post-processing?
I use Adobe Photoshop Express and Snapseed to edit my photos.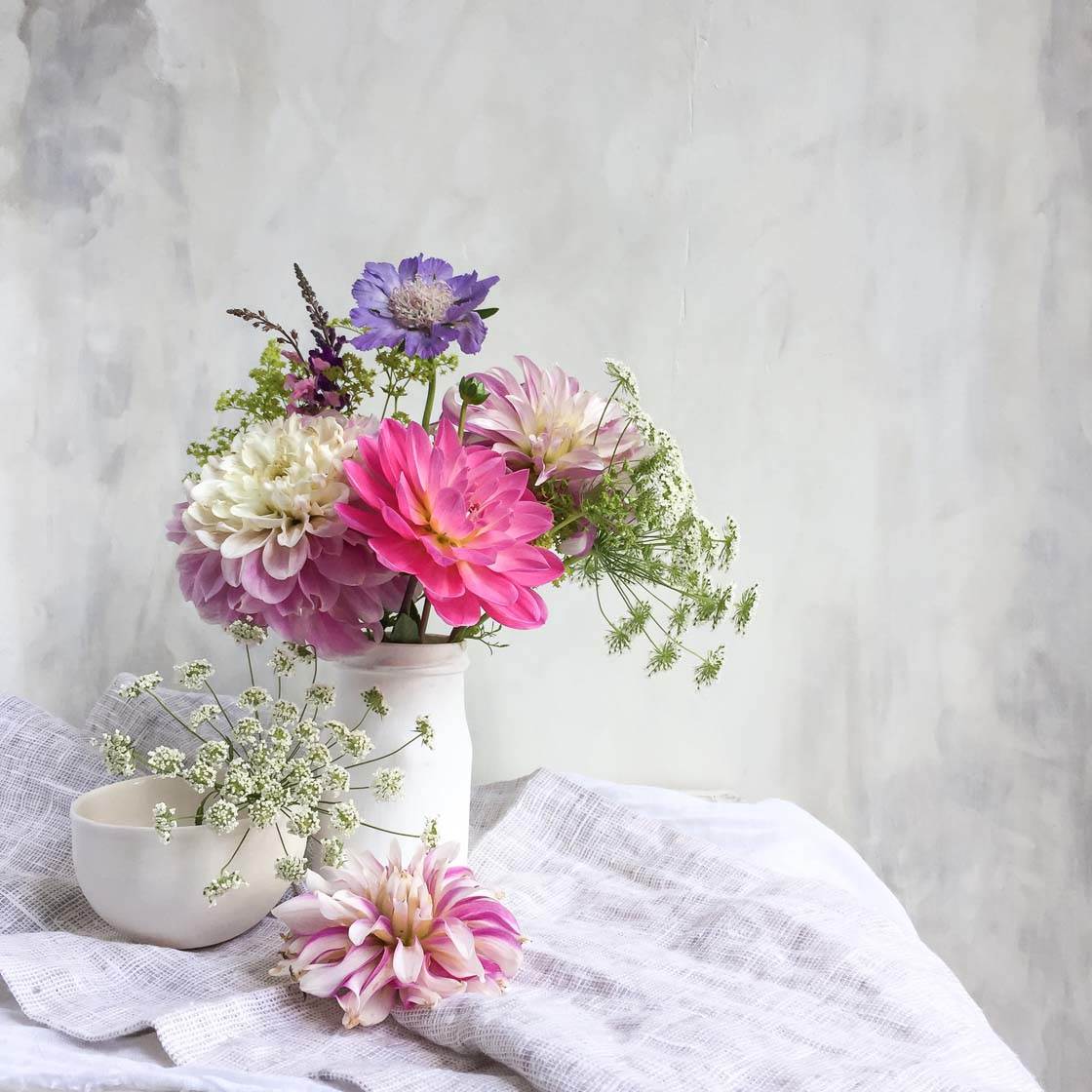 Do you use any iPhone photography accessories?
I don't. I have an iPhone tripod mount for my tripod, but I only use it to record short videos. I have tried using lenses, but they didn't do it for me.
Can you briefly explain the story and editing process behind your three favorite iPhone photos?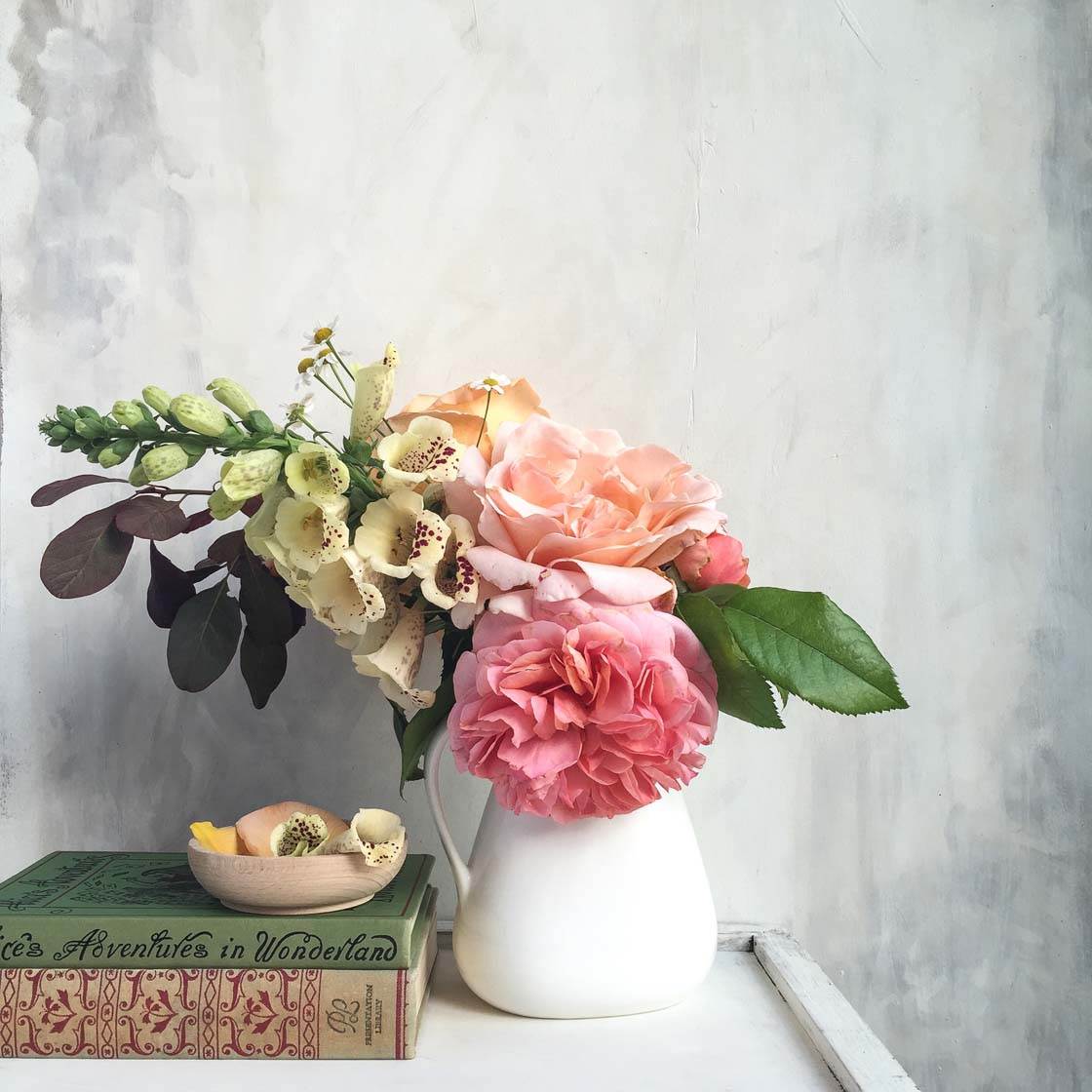 This image takes me back to summer, and the memory of a beautiful afternoon spent visiting a local flower farm. I bought a few flowers from them, and when I got home I placed some in a jug and created this still life.
I chose to add those vintage books because being among all those flowers felt like being in a fairytale. While I was arranging the flowers, a few petals and a couple of foxglove blooms fell, and I placed them in the little bowl.
I edited the image with Photoshop Express. I tweaked the highlights and shadows a tiny bit, and added some clarity.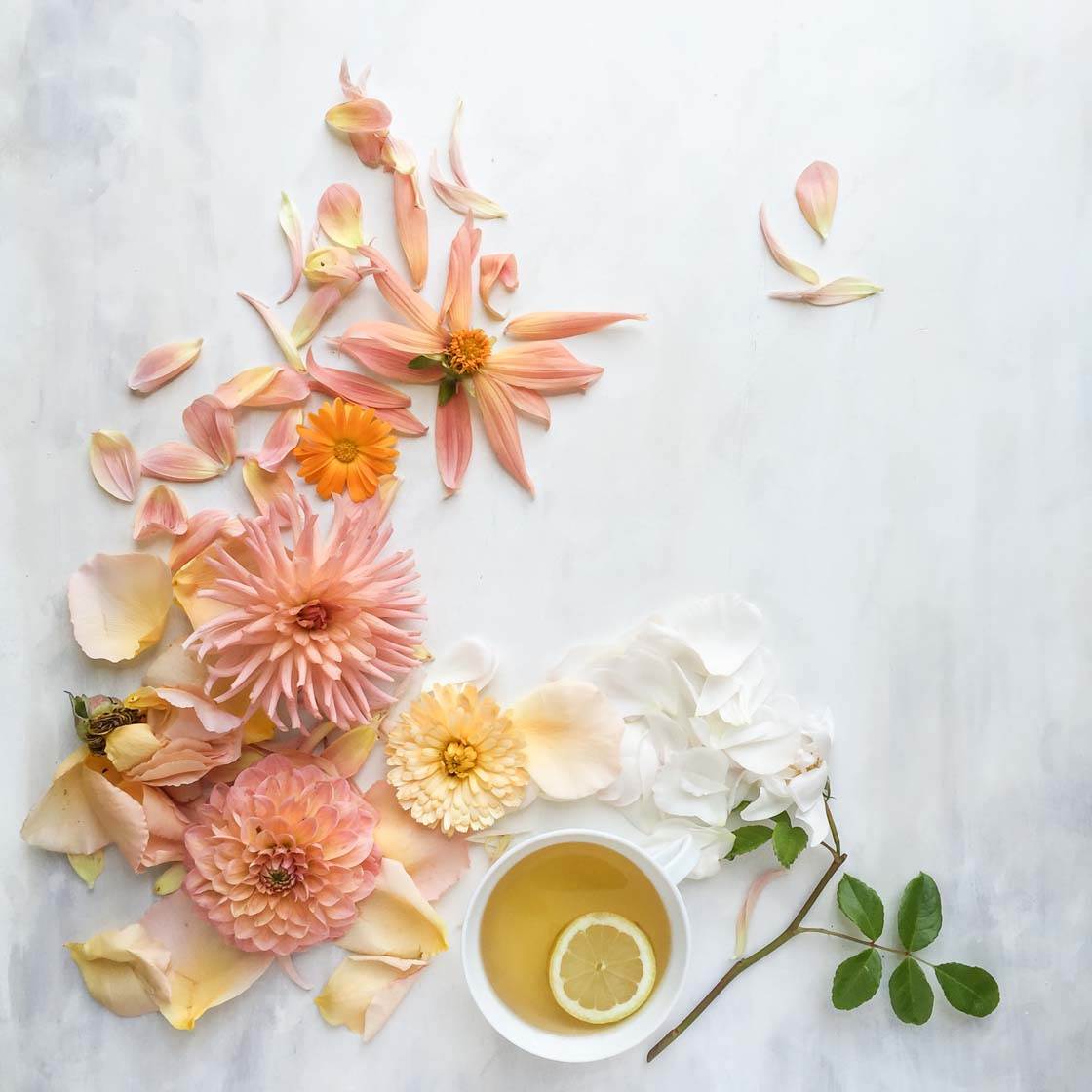 This is another summer image – a flat lay that combines two of my favorite subjects: flowers and tea. I left it too long to photograph these flowers, and they started to come apart while I was arranging them on the backdrop.
I love those soft peachy tones, the flowing, loose composition, and the joy it evokes. I edited the image in a similar way as the other one, although I might have used the selective brush (dodge & burn) in Snapseed to lighten up the tea.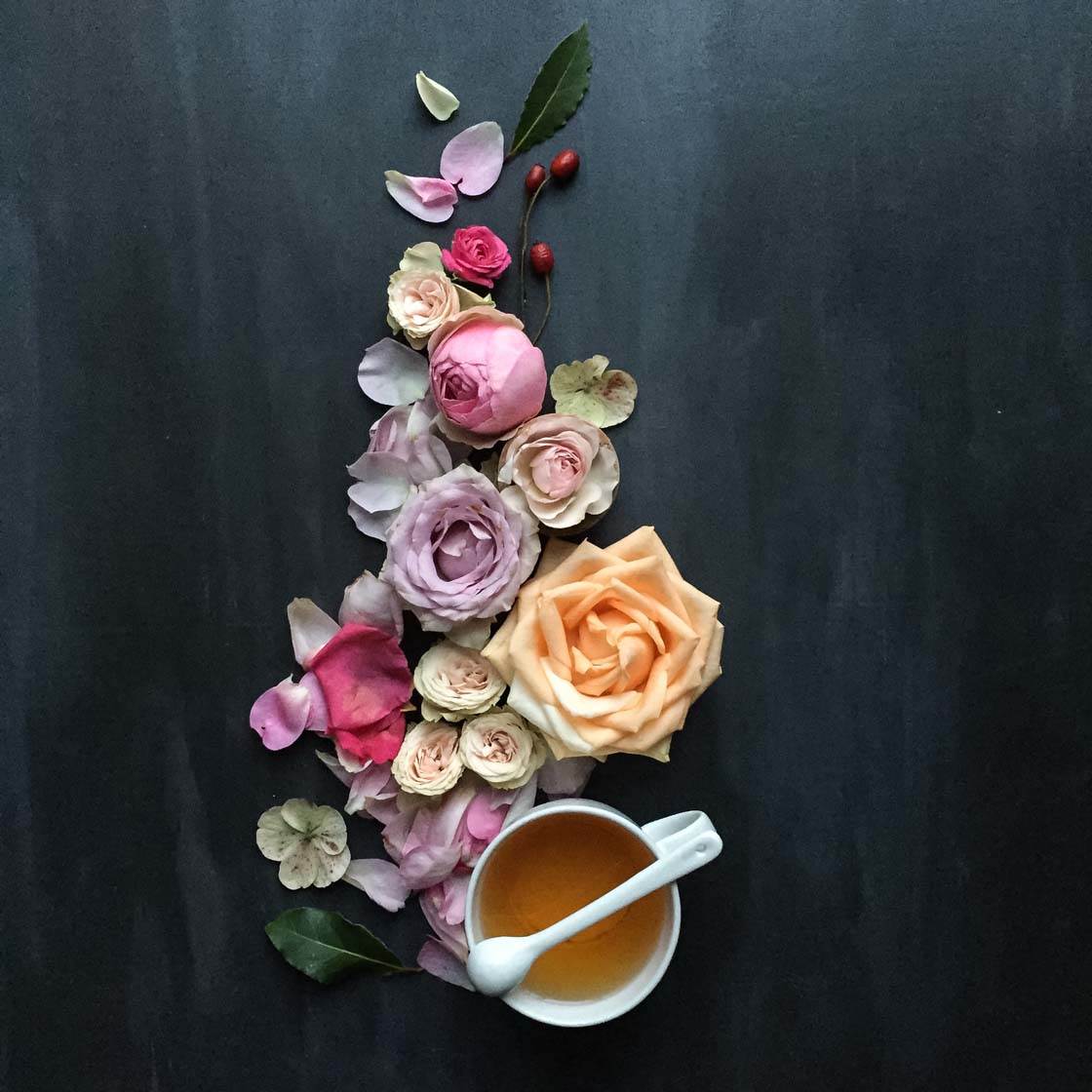 I created this still life recently. It was late in the afternoon and the day was starting to get dark, but I'd already cut the flower heads and wanted to keep shooting.
I like this dark, moody image. It feels mysterious and a bit magical. It's grainier than my other images because of the lack of light, but I think that adds to the mystery too.
I used a similar editing process to the other photos. I tweaked the highlights, shadows and clarity, and added a bit of contrast.
Do you shoot with any other cameras, and if so, when do you prefer to use the iPhone?
I shoot with a Nikon D700, and I'm planning to get a Nikon D800 soon. I mostly use a prime lens (Nikon AF-S 50mm f/1.8G) and occasionally a macro lens (Nikon AF-S VR Micro 105mm f/2.8G).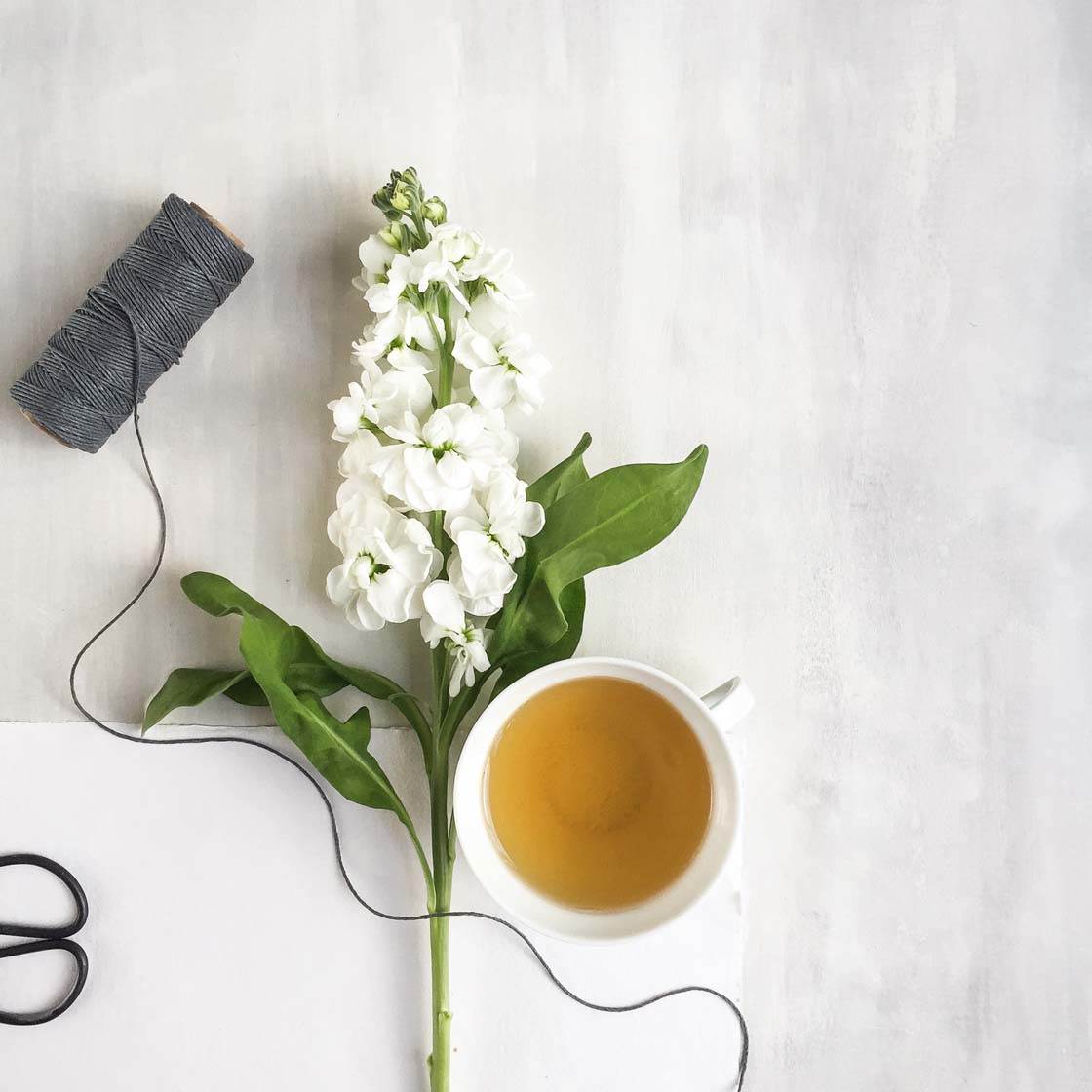 I love the immediacy of the iPhone, and I use it a lot while I work to check the composition – it's so easy to move the phone around!
Sometimes I only take photos with the iPhone, especially if I'm in a hurry. But I often shoot the same image with both the iPhone and the Nikon, so that I have the files in high resolution for larger prints.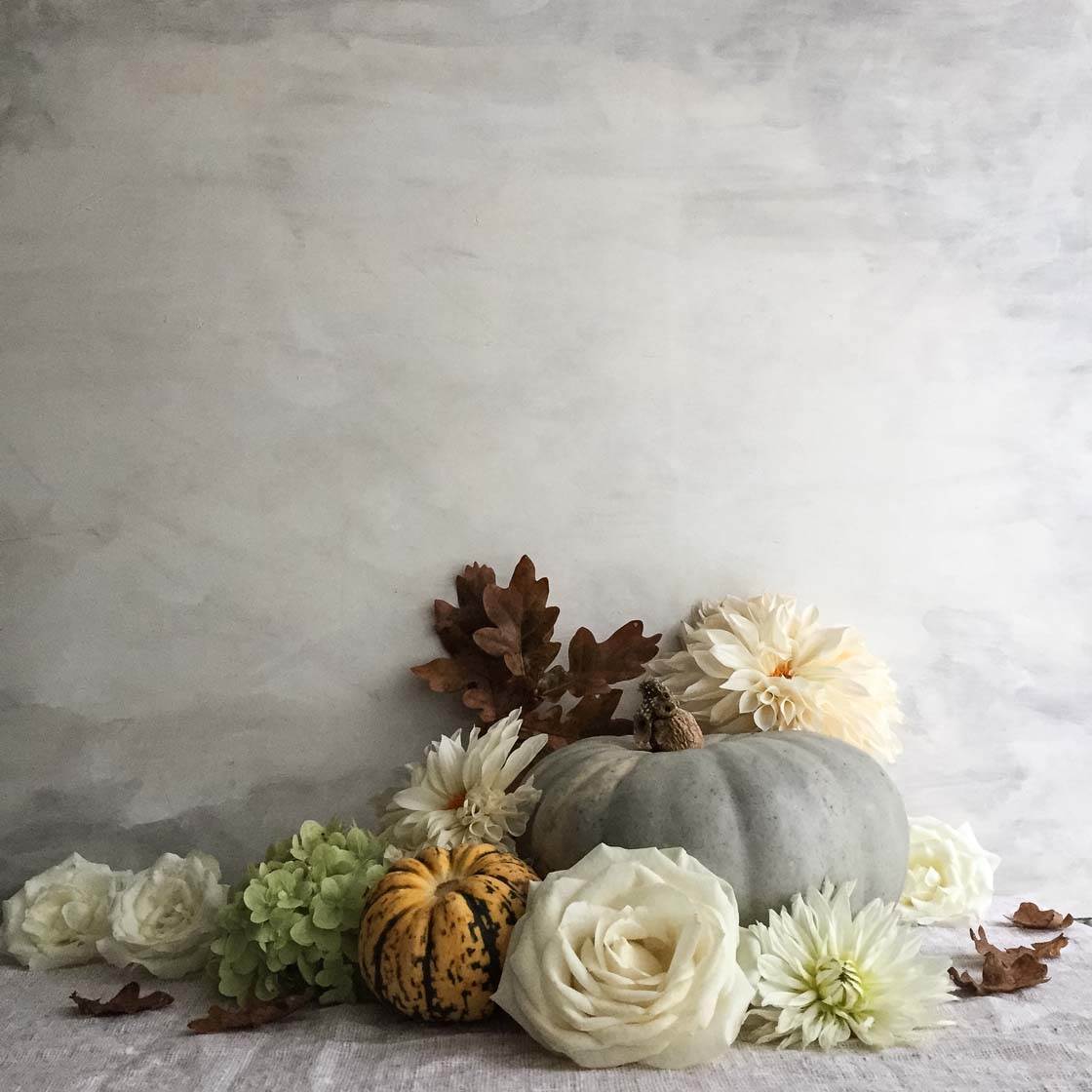 You teach still life styling and photography workshops, including iPhone photography. What's the one thing that every student takes away from these classes?
I suppose they all realize that they don't need to have a studio to create beautiful still life images. They can shoot at home, like I do. They just have to find the right spot, with the right light.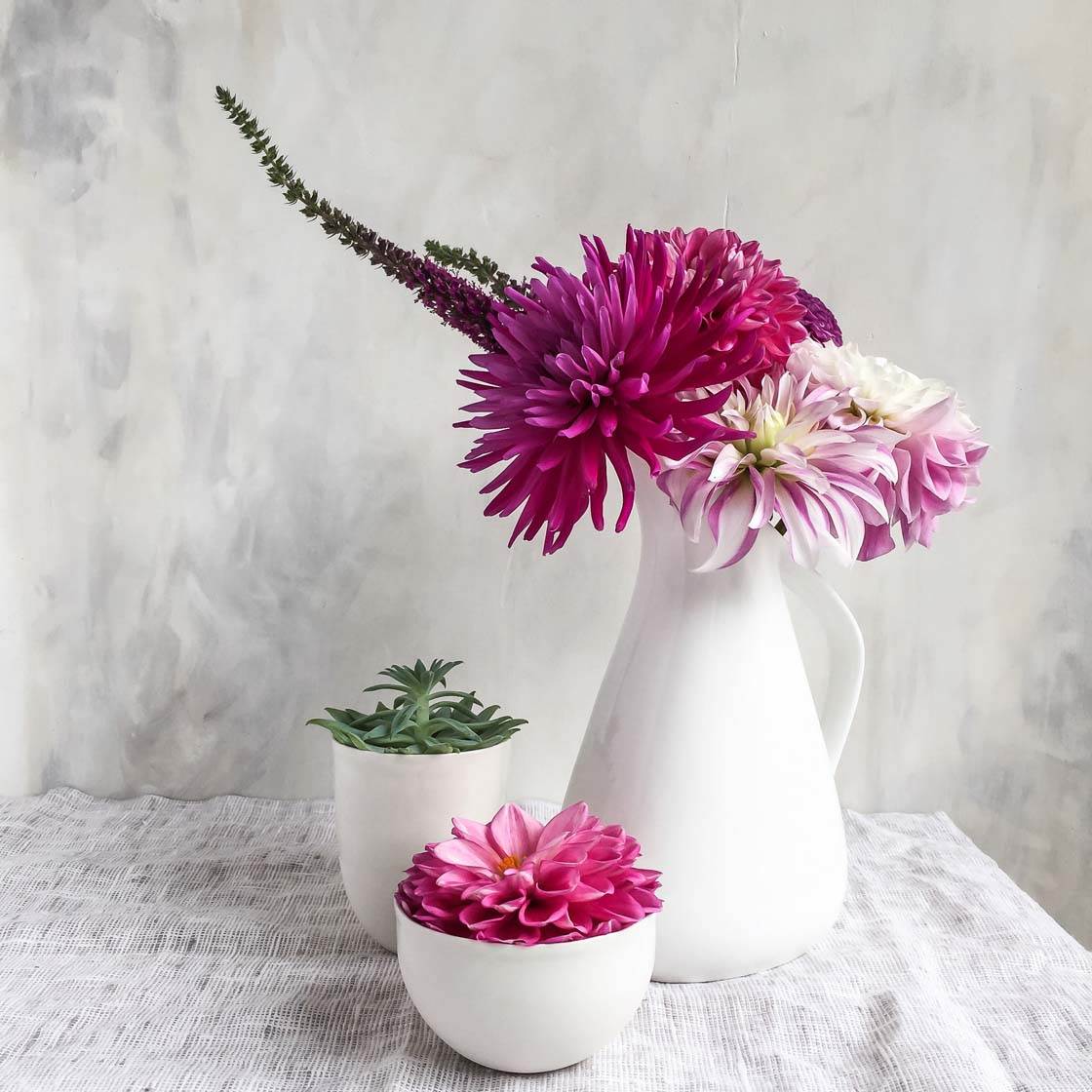 They also start to realize how each element they introduce in the photograph has a meaning, and how they all come together to tell a story.
I love the fact that they all leave the workshop inspired, and with lots of ideas for their own work. That's what I like the most about teaching – inspiring others to express their own creativity.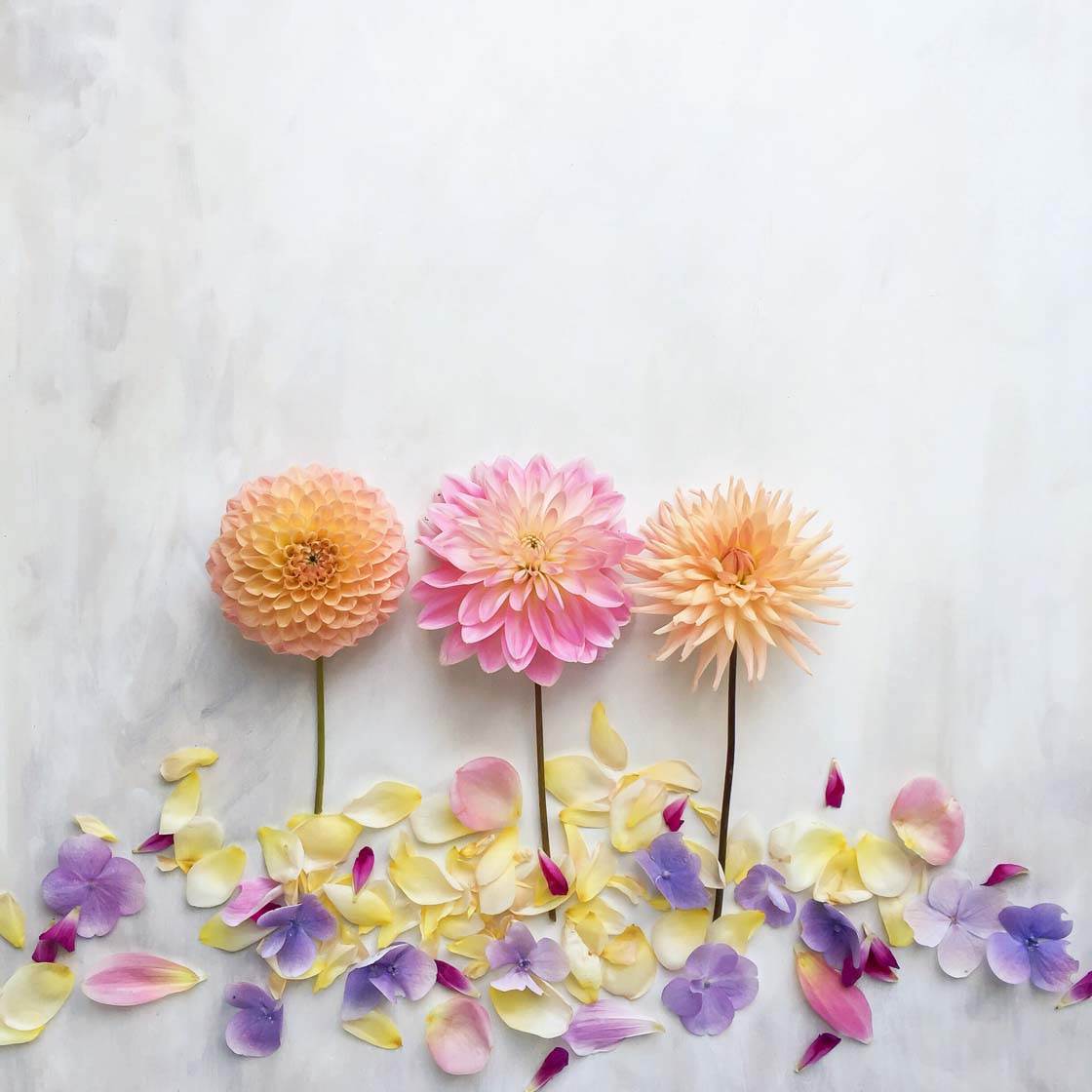 I'm really excited that you're going to be teaching the still life photography module in our iPhone Photo Masters course soon. Can you tell us a little bit about what you'll be covering in this online training program?
Sure. We'll start the module with learning about different types of still life images, the most popular subjects, and the way still life photography is also about visual storytelling.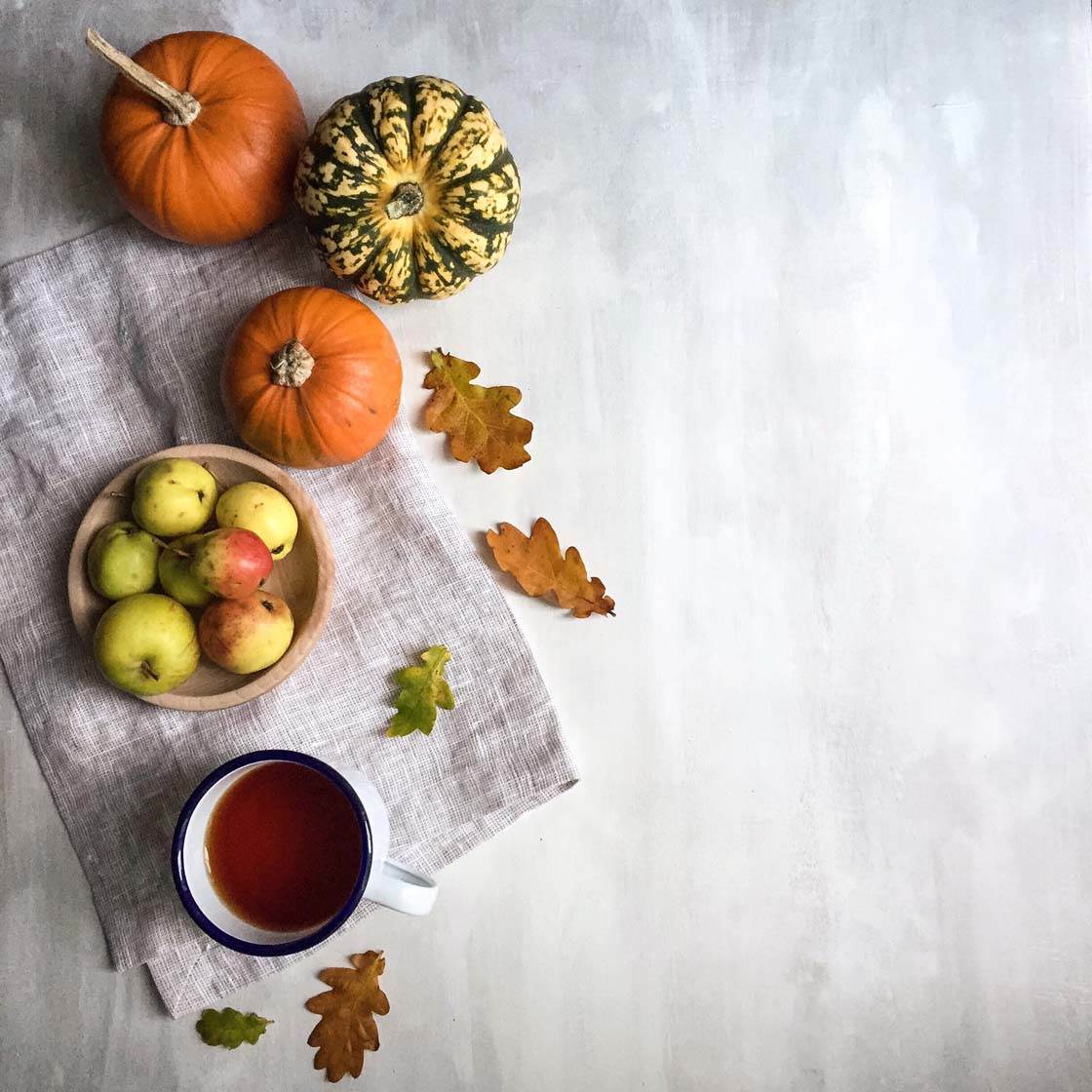 I'll show lots of examples, and explain the reasoning behind the still life images shown.
We'll go on to learn how to use light and shadow to express a mood and enhance still life photographs, and how to set up a still life following a few simple composition guidelines.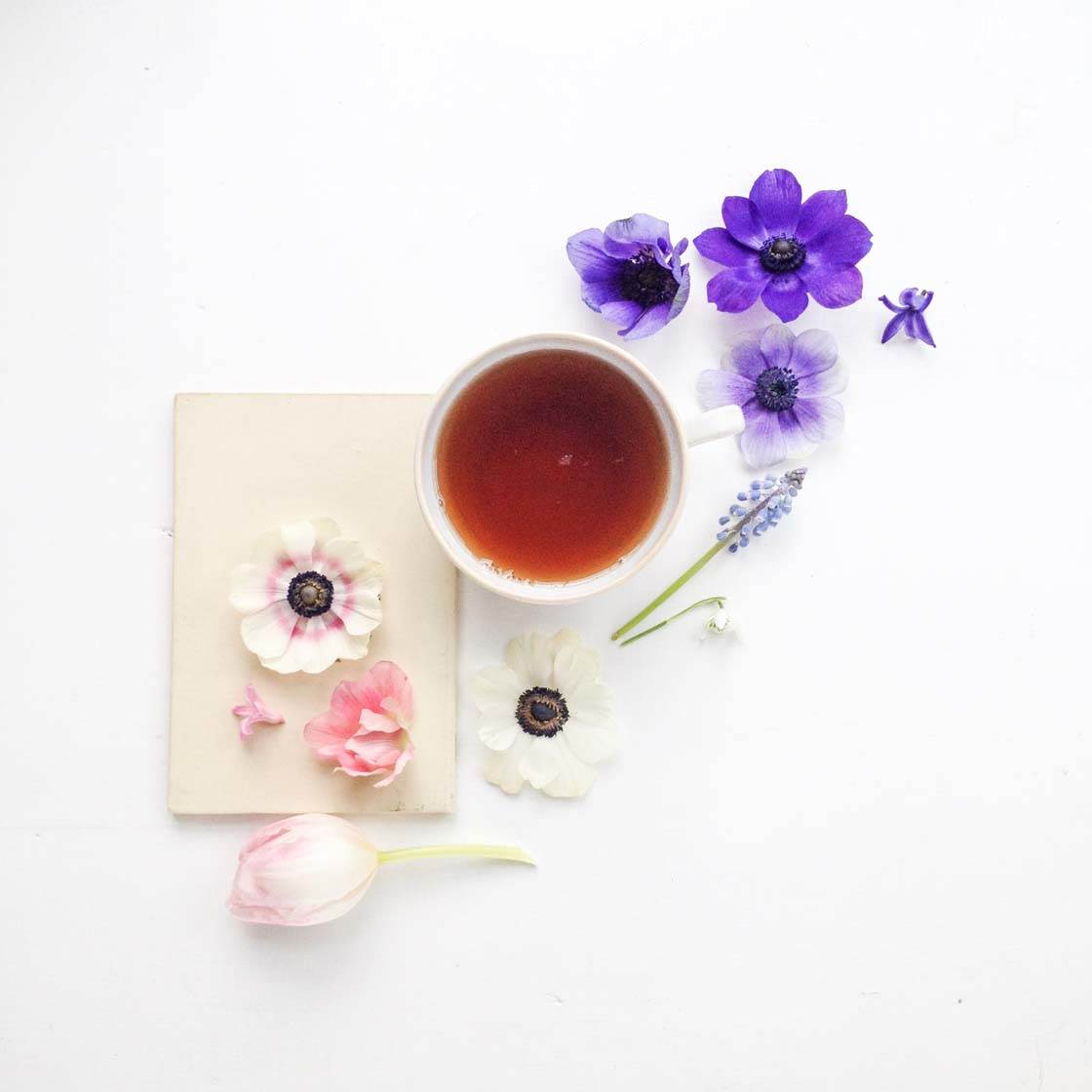 There will be a whole session on floral photography, one on food photography, and we'll  finish with a "behind the scenes" session about accessories, props, tips, and where to find inspiration.
It's a lot of content, but the many visuals, tips, and iPhone demos will make it easy to learn, and hopefully students will find the sessions useful and inspiring.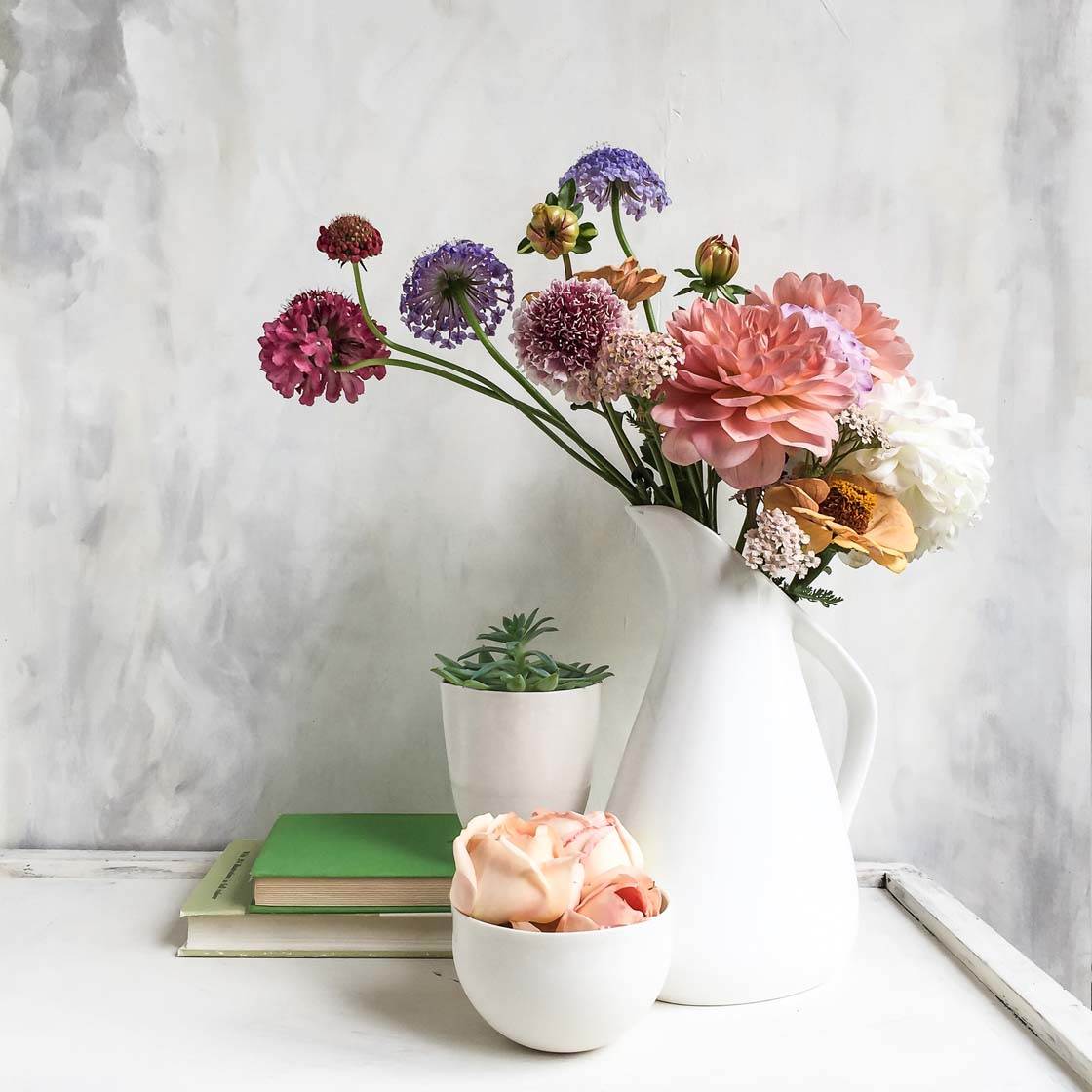 You have a large following on Instagram. What does the Instagram community mean to you and what effect has it had on your photography?
I absolutely adore Instagram. In fact my husband would tell you that I'm a bit addicted to it!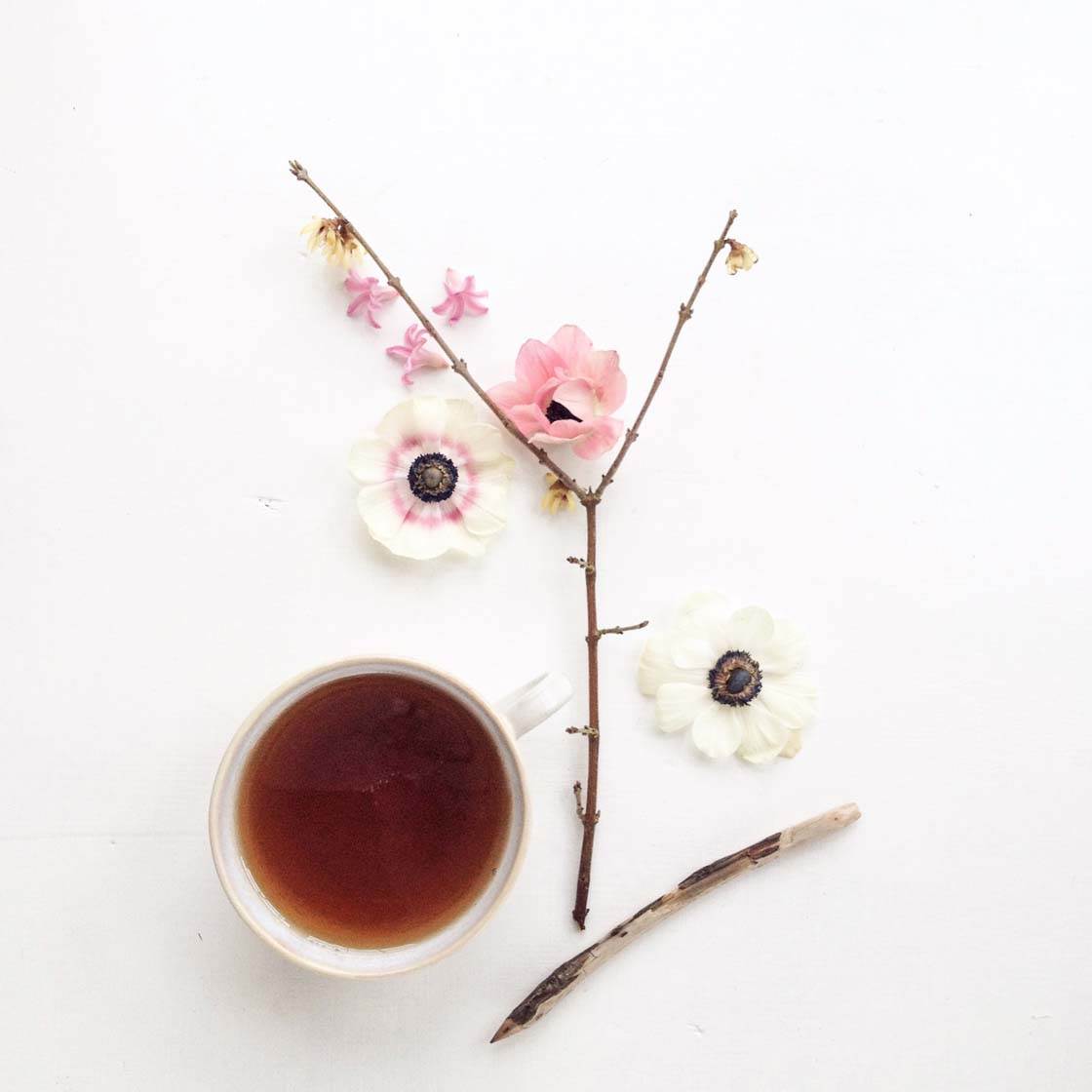 Jokes apart, Instagram is my absolute favorite social media. It's a constant source of creative inspiration, and it's got a strong sense of community, with many inspiring, supportive, talented and overall lovely people.
I'm very grateful for all the support and kind words I receive from my followers, and for the interaction. I've even made a few friends and met them in person at Instameets.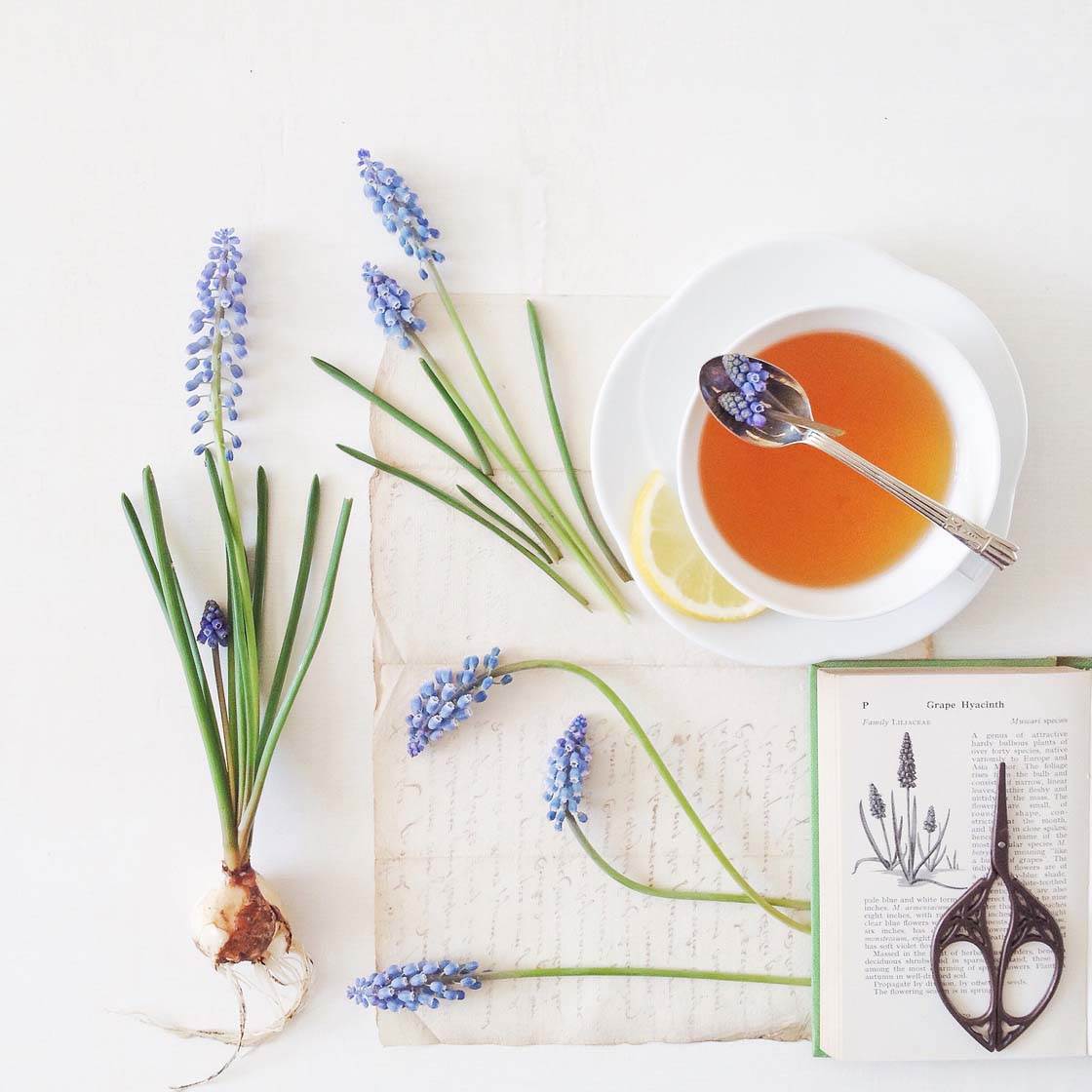 Being part of the Instagram community has helped me, and still does, to push myself, experiment, and grow my creative muscles.
I love Instagram so much that I'm actually writing a free ebook with Instagram tips. It should be ready by the end of the year.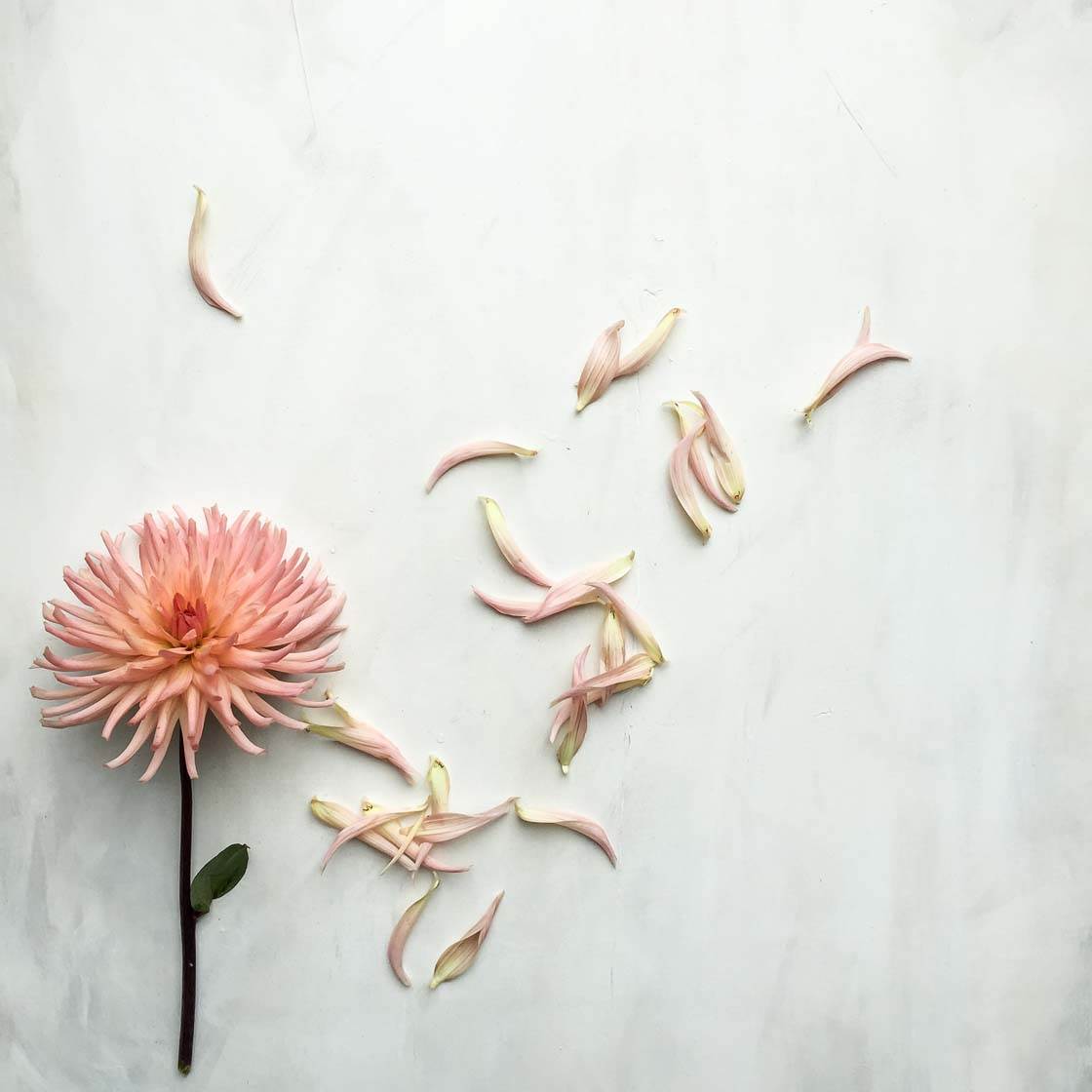 What tips do you have for beginner iPhone photographers who want to start taking more creative photos with their iPhone?
Use the iPhone camera to try different views. Don't just shoot at eye level, but try changing the angle, the distance from your subject, and the direction of the light.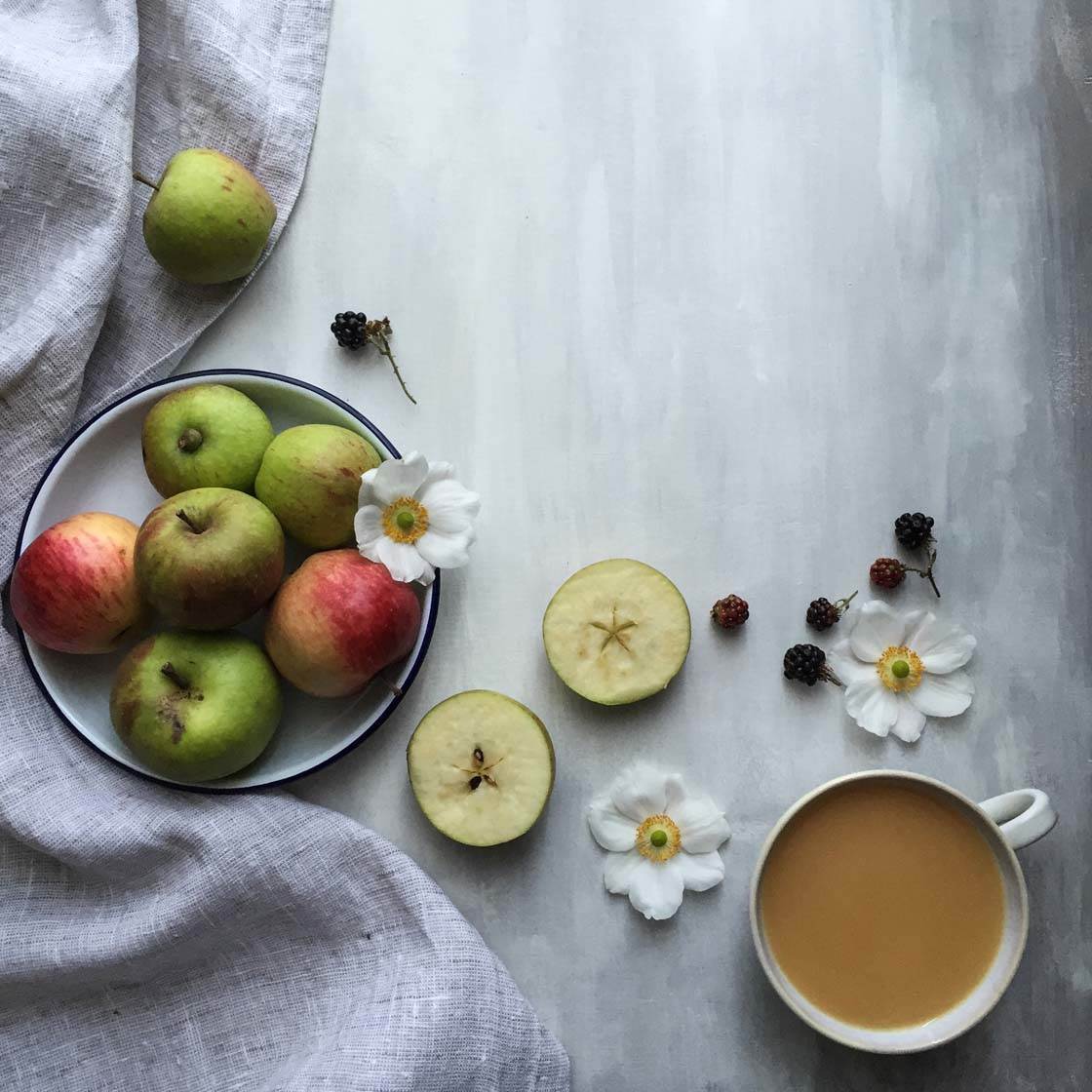 Analyze other photographers' work. Look at a photo you like and ask yourself things like:
Where's the light coming from? How did they frame the image? What colors did they use? What textures? And so on.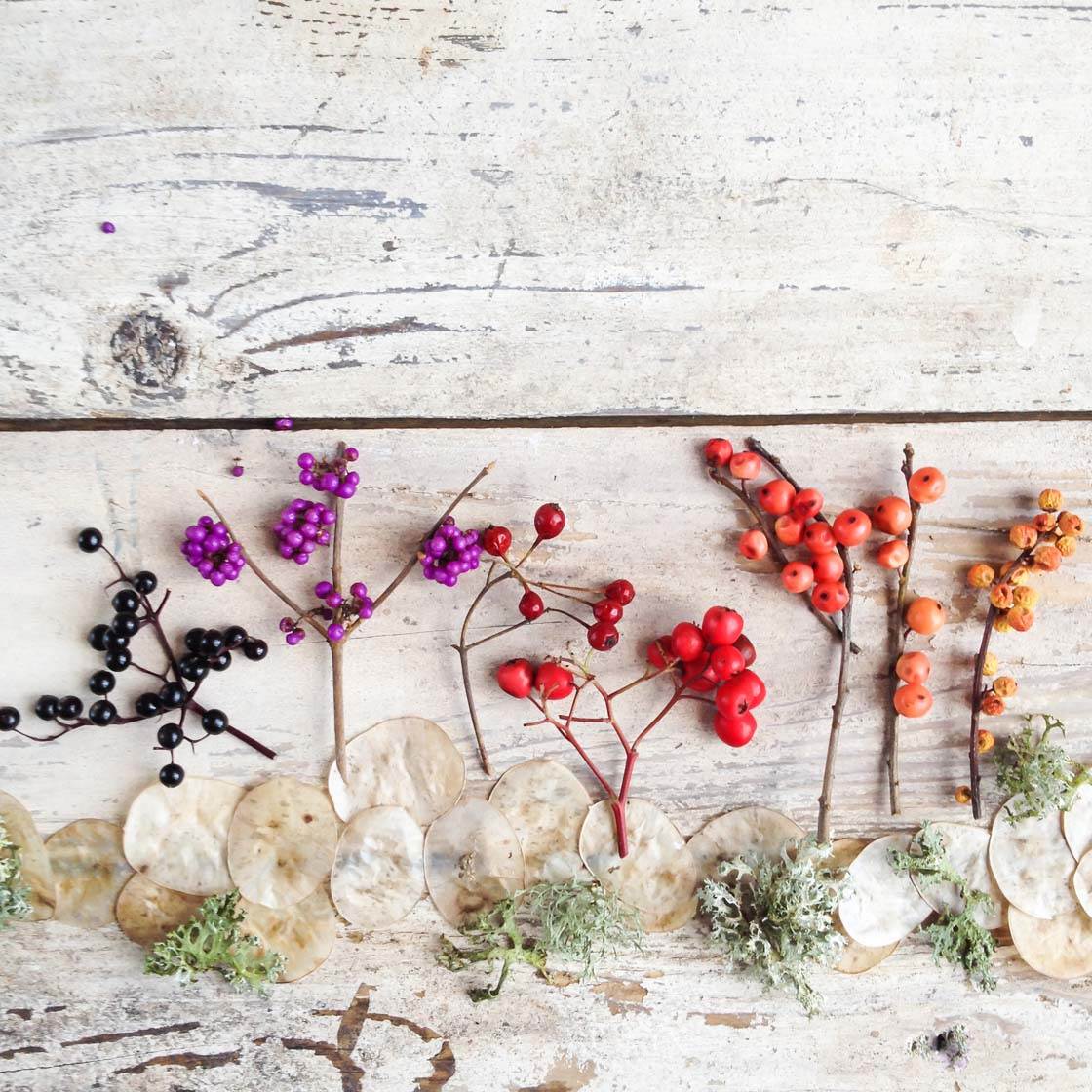 Don't copy. Just try to understand what it is that you like in a photo, and then try to do it your own way.
Don't get discouraged. There's always a learning curve, and making mistakes is just part of that. Practice, practice, practice…and most of all, have fun in the process!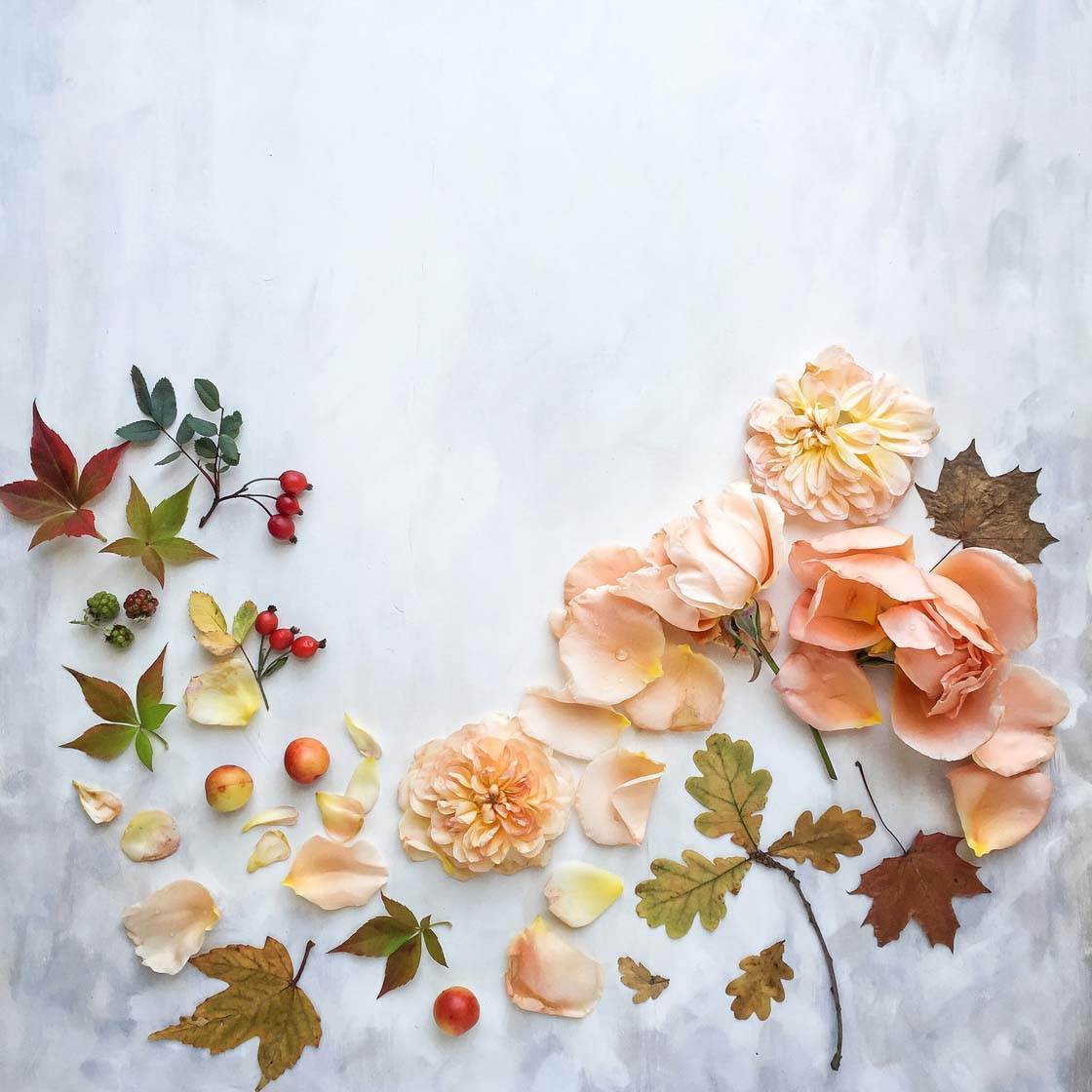 Which iPhone photographers do you admire the most?
There are so many, it's hard to choose. But I must mention these three talented iPhone photographers:
Philippa @5ftinf for her gorgeous compositions and masterful use of color.
Ainslee @mysuburbanfarm for her beautiful moody still life images.
And Yukiko @nonihana_ for her use of light and beautiful floral creations (read our interview with Yukiko here).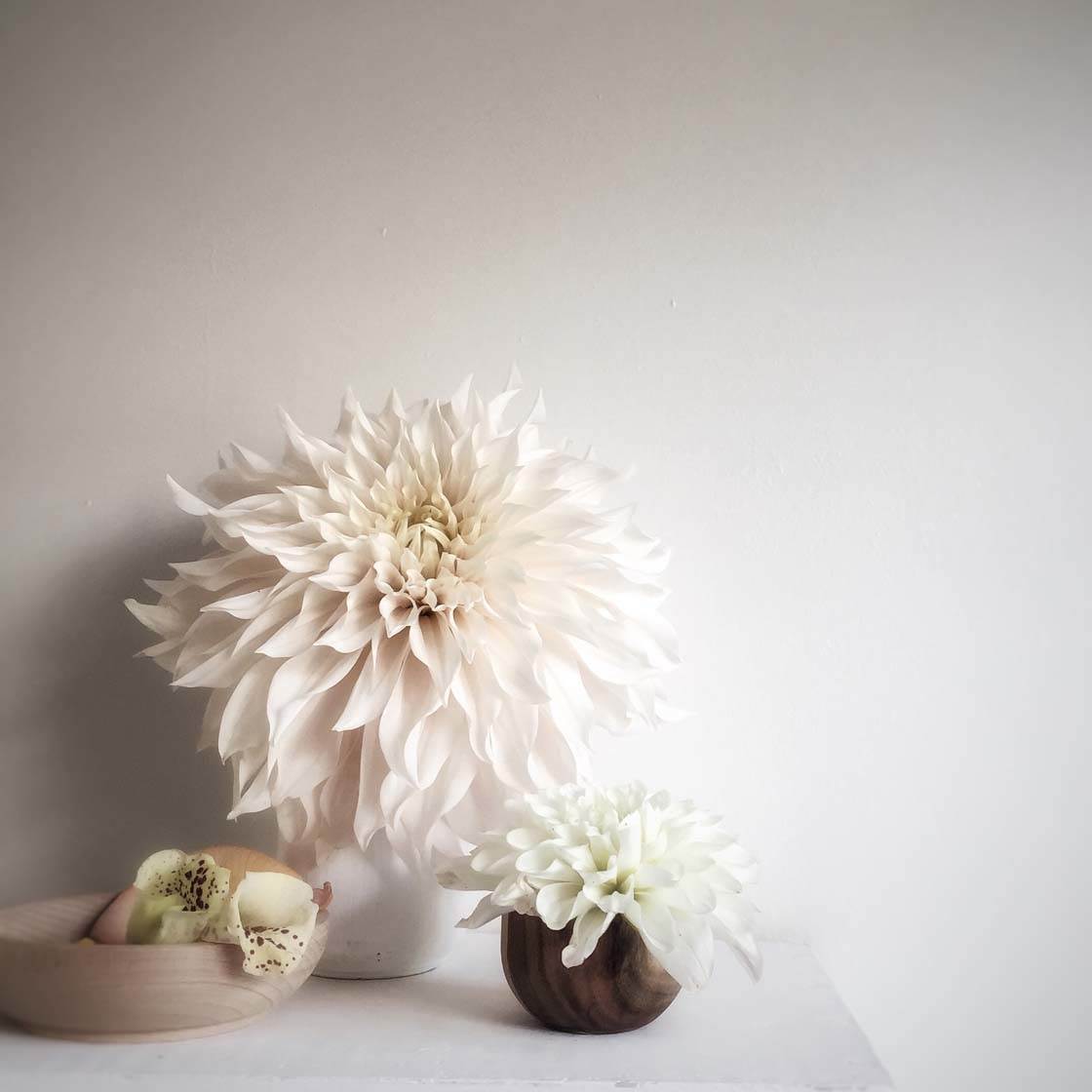 Where can we see your iPhone photography?
On my Instagram account @c_colli. I only post iPhone photographs there, apart from my profile picture, which I shot with my Nikon and a self-timer (it took me forever to get it right!).
I also share my iPhone photos on my Facebook page and on my blog: www.cristinacolli.com/blog