A year ago, Bitplay launched the SNAP! 6 iPhone case with built-in shutter release and add-on lenses. Now they've launched another Kickstarter campaign with an updated version of the case called SNAP! PRO. In this article you'll discover how the new case design promises to take the unique innovation of the original SNAP! 6 case and raise it to a whole new level.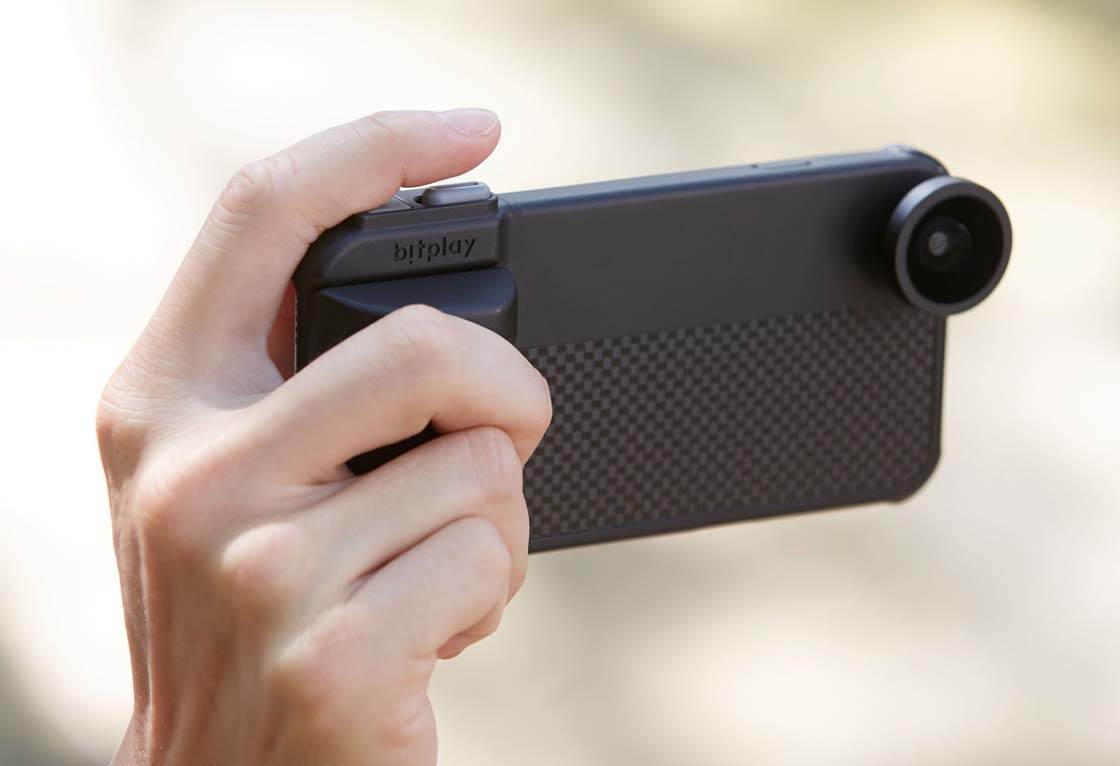 Re-designed Physical Shutter Button
At the heart of the SNAP! PRO case is the unique mechanical shutter release button built into the enhanced hand grip. This allows you to hold your iPhone more comfortably while taking photos.
The fact that it's mechanically-based means that you don't need to worry about connecting it to your iPhone via Bluetooth or Wifi.

With the company's patent-pending mechanical design, when you press the shutter button of the SNAP! PRO, your iPhone's volume button will be pressed at the same time, triggering the camera shutter.
As a large number of iPhone camera apps (including the native iPhone camera, ProCamera8, PureShot and Hipstamatic) allow you to use the volume buttons to trigger the camera's shutter release, the SNAP! PRO works perfectly with all of them.
Improved Grip System
While the original SNAP! 6 case offered a built-in handgrip to provide a more stable shooting experience, many users still wished for an even larger handgrip while still being small enough so that their iPhone will fit in their pocket.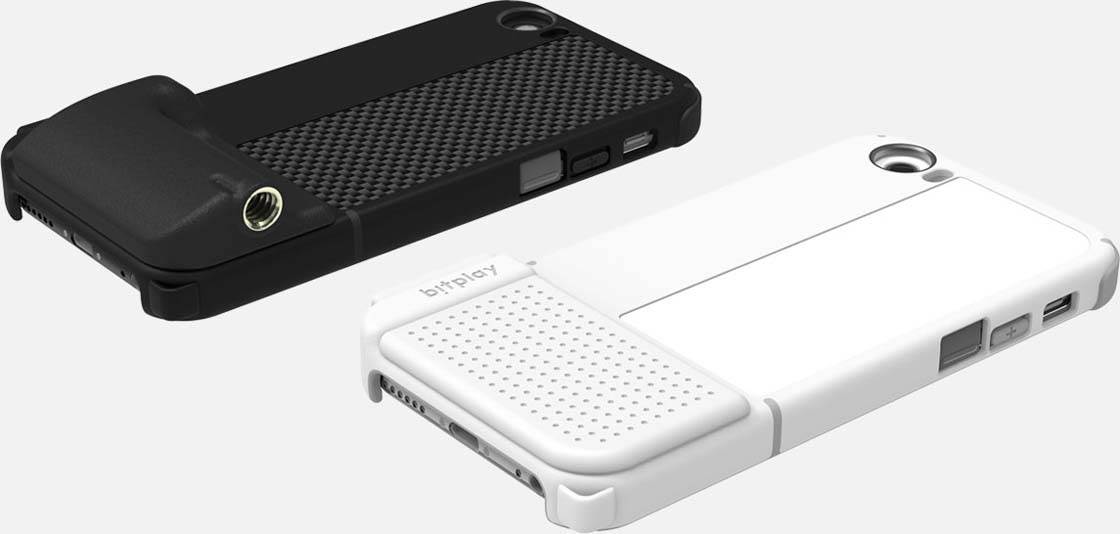 The solution they came up with was to make the handgrip interchangeable and offer two different sizes/styles. You can then choose the ergonomic option that works best for you.
The SNAP! PRO case includes both a slim grip (similar to the original version) as well as a thicker, more ergonomical grip for those with larger hands or that simply like a more substantial handgrip.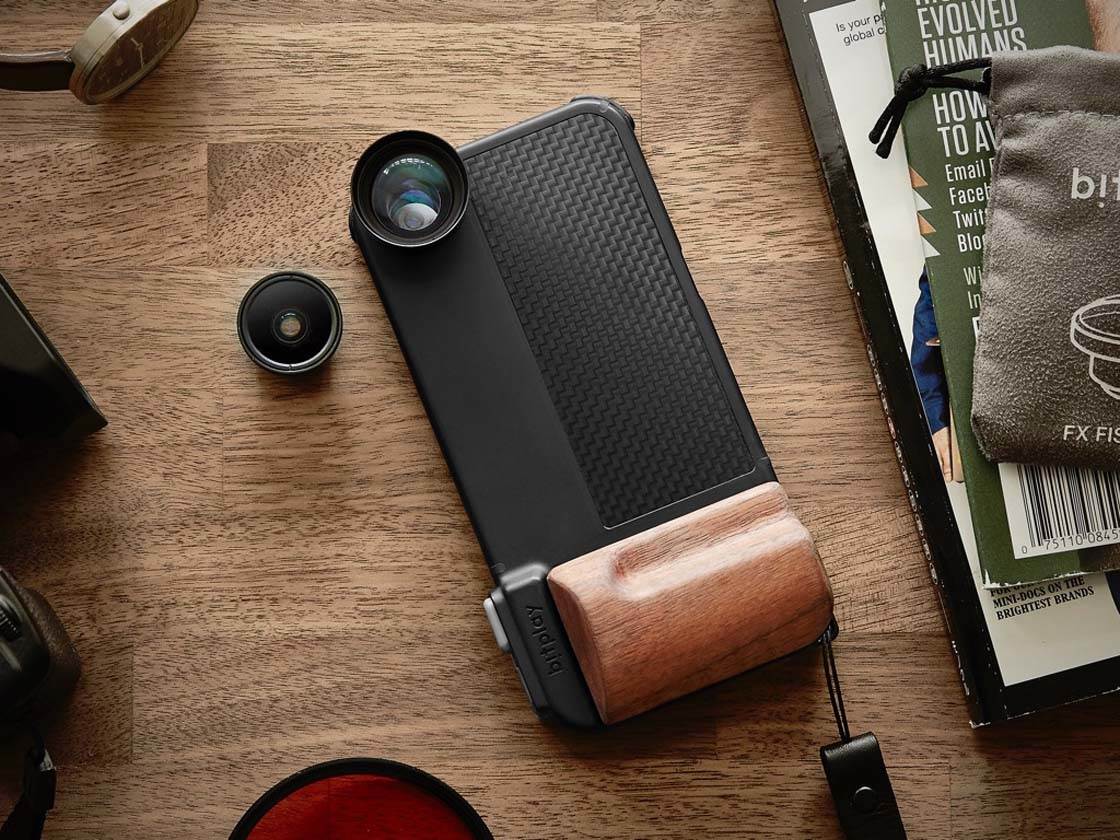 In addition to the slim and thick plastic handgrips that come with either the black or white SNAP! PRO case, a very nice woodgrain handgrip is also available as an optional add-on.
Stronger Case
While any case will protect your iPhone to some degree, the new SNAP! PRO case is reinforced in the appropriate places on the inside of the case to better absorb any shock that results from dropping your iPhone.
Wide Variety Of Attachable Lenses
Like the original SNAP! 6 case, the SNAP! PRO allows for the attachment of a wide range of available add-on lenses.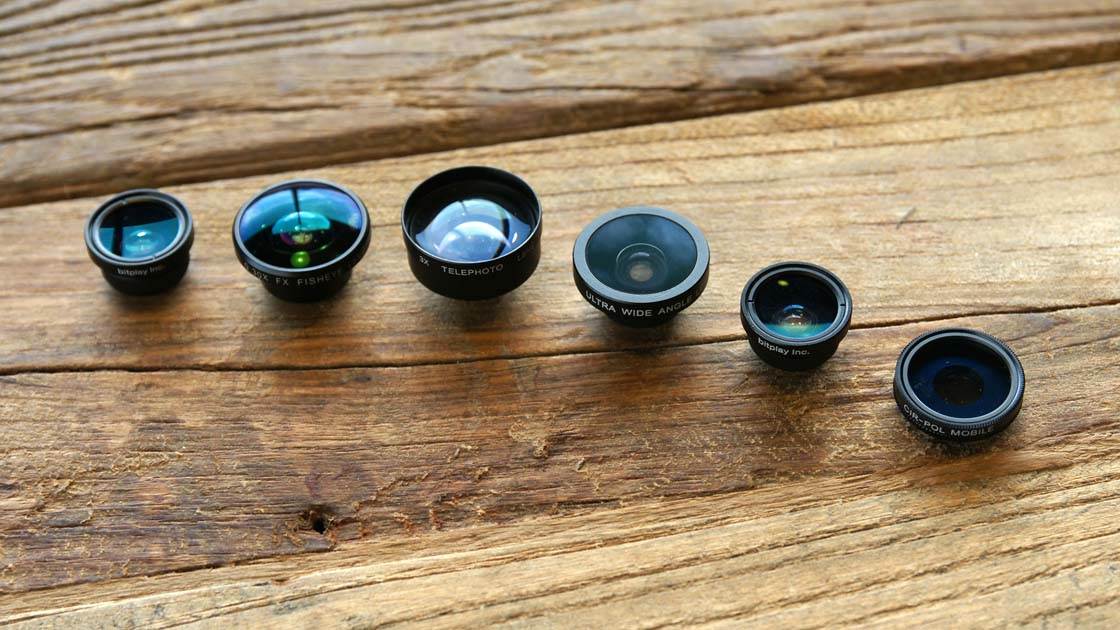 Options include wide-angle and ultra-wide angle lenses that are great for landscapes, architecture and trying to fit a large crowd of people into a group shot. Additionally, a macro lens is available for close-up photography.
The SNAP! PRO can also make use of an available circular polarizing lens for darkening skies and removing reflections from glassy surfaces.
Finally, a 3x telephoto lens is available for getting a closer view of distant subjects. Seeing as how the built-in lens of the iPhone is already considered to be a wide-angle lens, having a telephoto option is almost a must-have.
Additional New Features
Some other great new features of the SNAP! PRO include a standard tripod mount (located in the larger handgrip, not the slim grip) so that you can position your iPhone for self-portraits and long exposures using any iPhone tripod with a standard connector.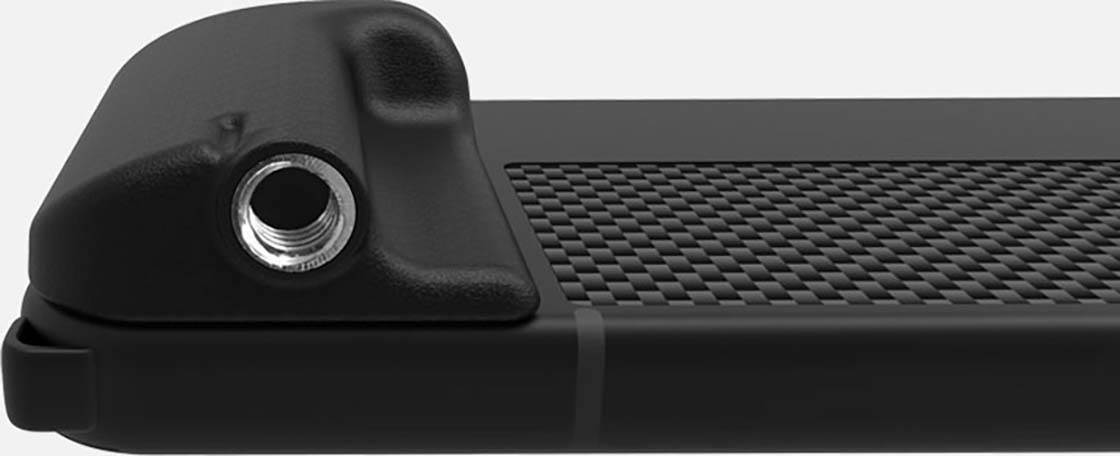 The addition of a new thumb rest helps make the grip even more solid, secure and comfortable and can help you use your iPhone to take photos with only one hand.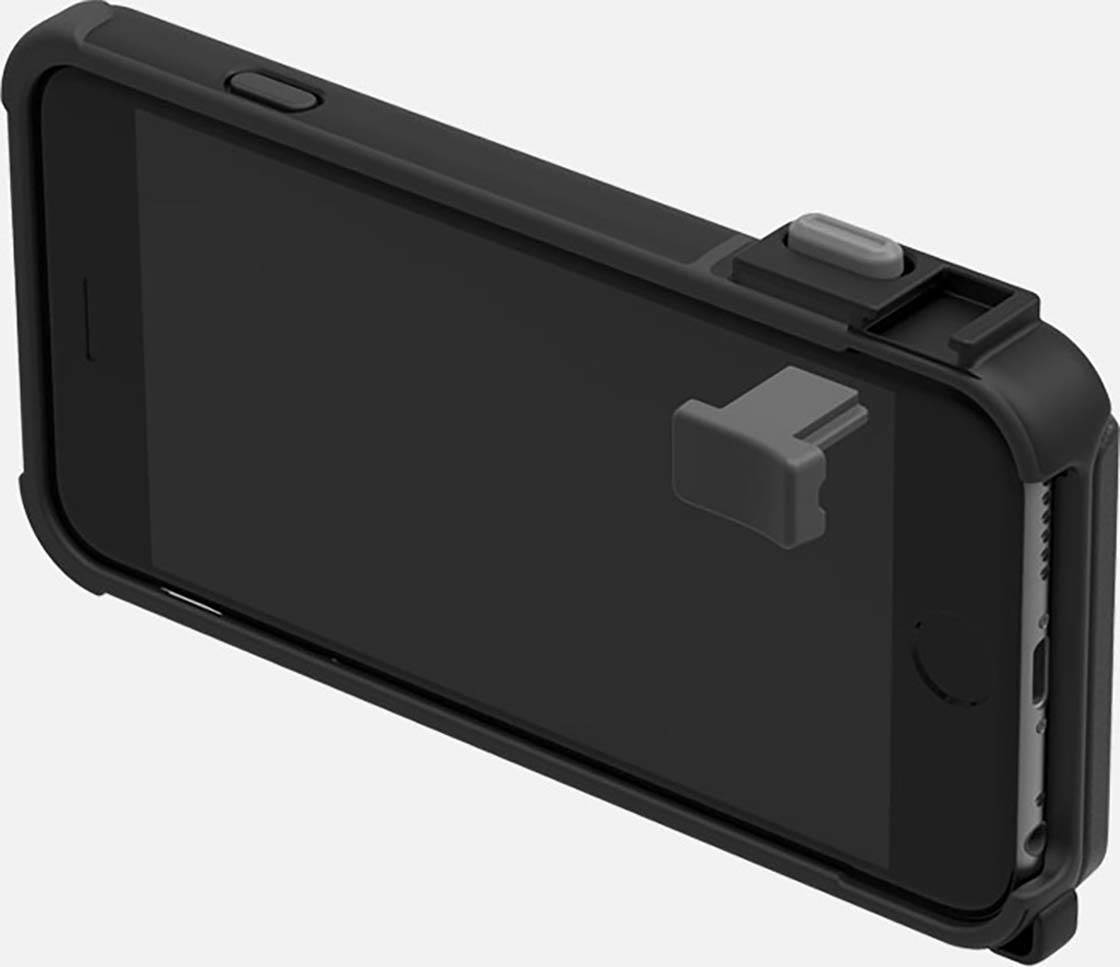 Finally, a built-in strap hole allows you to attach a wrist strap of your own preference to help secure your iPhone to your arm so that you don't accidentally drop it when taking photos.
How To Buy SNAP! PRO
To find out more about this iPhone case and lens system, visit the SNAP! PRO Kickstarter page where you can back this project and take advantage of the early bird ordering specials. Pledge options start from $39 for the case.

The Kickstarter campaign ends on September 30, 2015 and they're already well on their way to reaching their funding goal.