SNAP! 6 is an exciting new iPhone case and lens system that's currently in production after achieving its initial Kickstarter funding goal. This week I've been speaking to Jack Chang who's part of the team responsible for designing SNAP! 6. In this interview you'll discover how the features of the SNAP! 6 case will make it easier to take photos with your iPhone.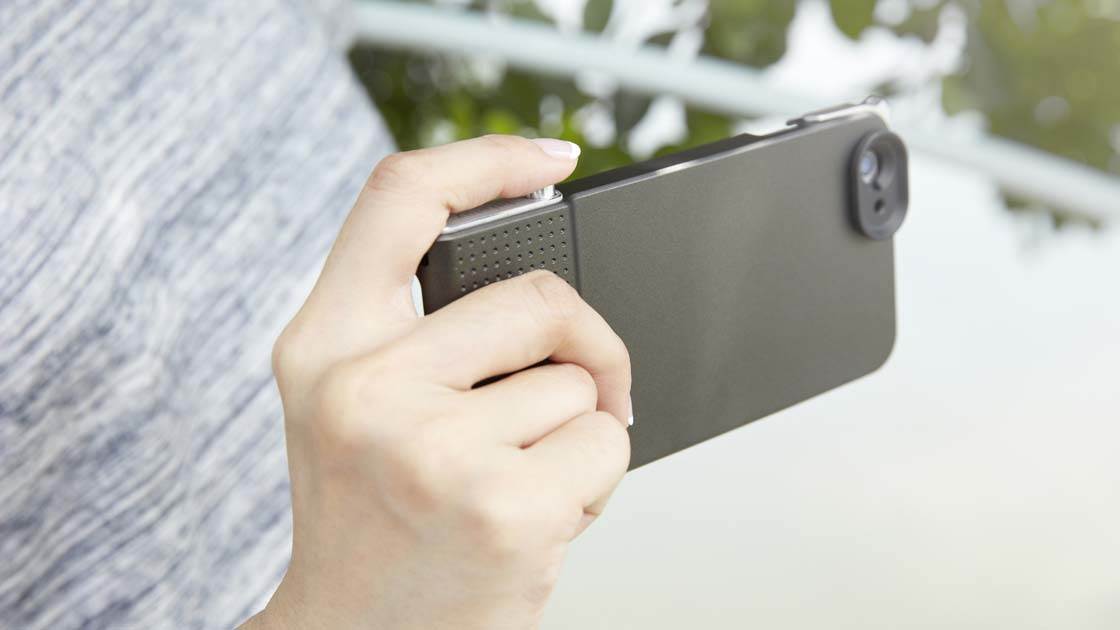 What is SNAP! 6 and who should be using it?
SNAP! 6 is an iPhone case with an actual shutter button and interchangeable lenses that make taking photos easy, fun and natural.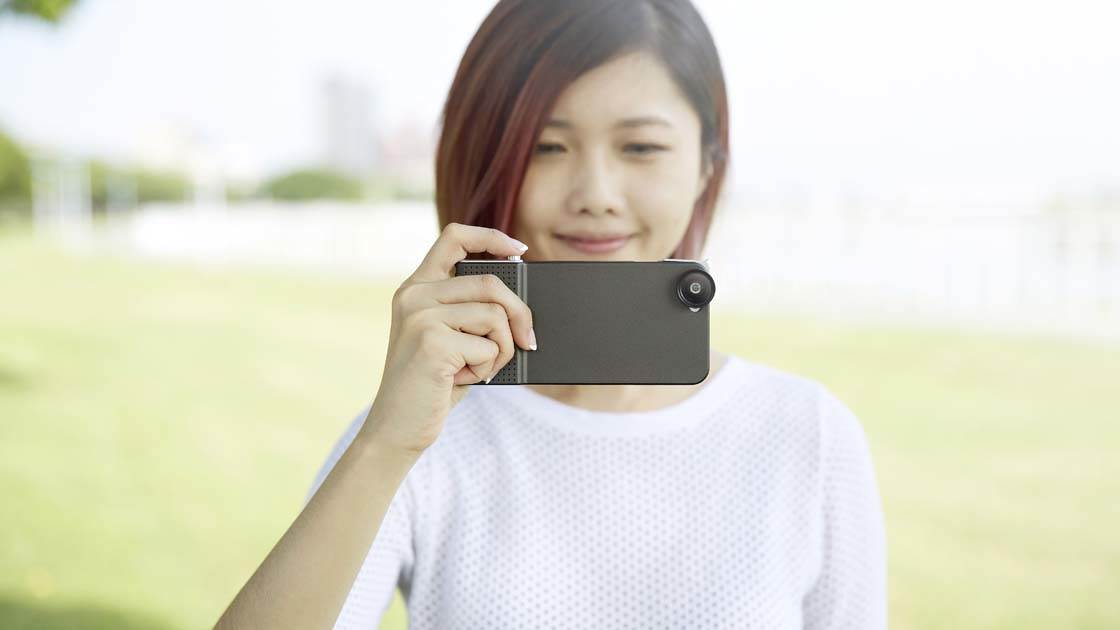 Everyone who takes a lot of photos with their iPhone will like how much easier it is to take pictures with SNAP! 6.
What are the advantages of using the SNAP! 6 case?
As photography enthusiast ourselves, we realized that no matter how much we love to take pictures with our iPhones, we always encountered that awkward moment of not being able to snap a perfect shot naturally and easily.
Whether we used the volume button or touch screen to take a shot, we usually ended up with shaky photos or our hands blocking the view. Taking a steady shot with a single hand was almost impossible.

So, we came up with the idea of incorporating an actual shutter button on our SNAP! 6 case. When you hold your phone horizontally, the shutter button is on the upper right hand corner, just like the shutter button on a traditional camera.
With our patent-pending mechanical design, the shutter button and volume rocker (-) button is situated within the back of the cover case.
So when you press the shutter button on the SNAP! 6, the volume button will be simultaneously pressed to trigger the camera shutter (a built-in function of the native camera app).
Now you can quickly unlock the phone with a thumb swipe and then use your index finger to snap a shot with the shutter without your hand being in the way.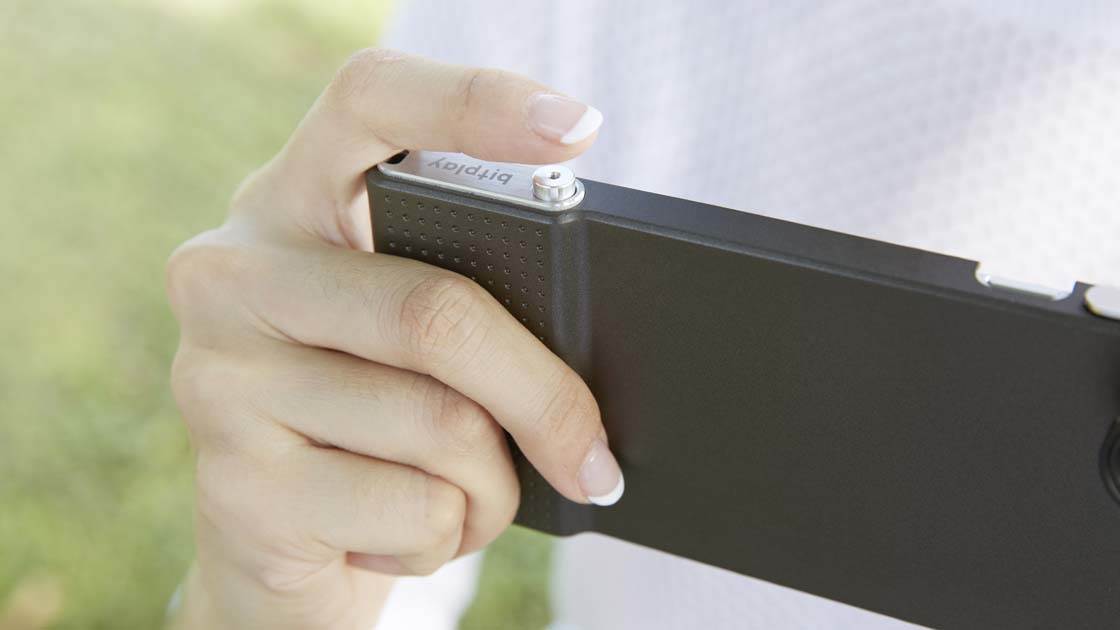 We're hoping that with our patent-pending shutter-design case, we can deliver the same kind of feel and experience that you get when using a traditional camera.
Which models of iPhone will the SNAP! 6 case be compatible with?
Originally, we designed SNAP! 6 for iPhone 6 only. This was because we thought the smaller size compared to the iPhone 6 Plus would work better in one hand.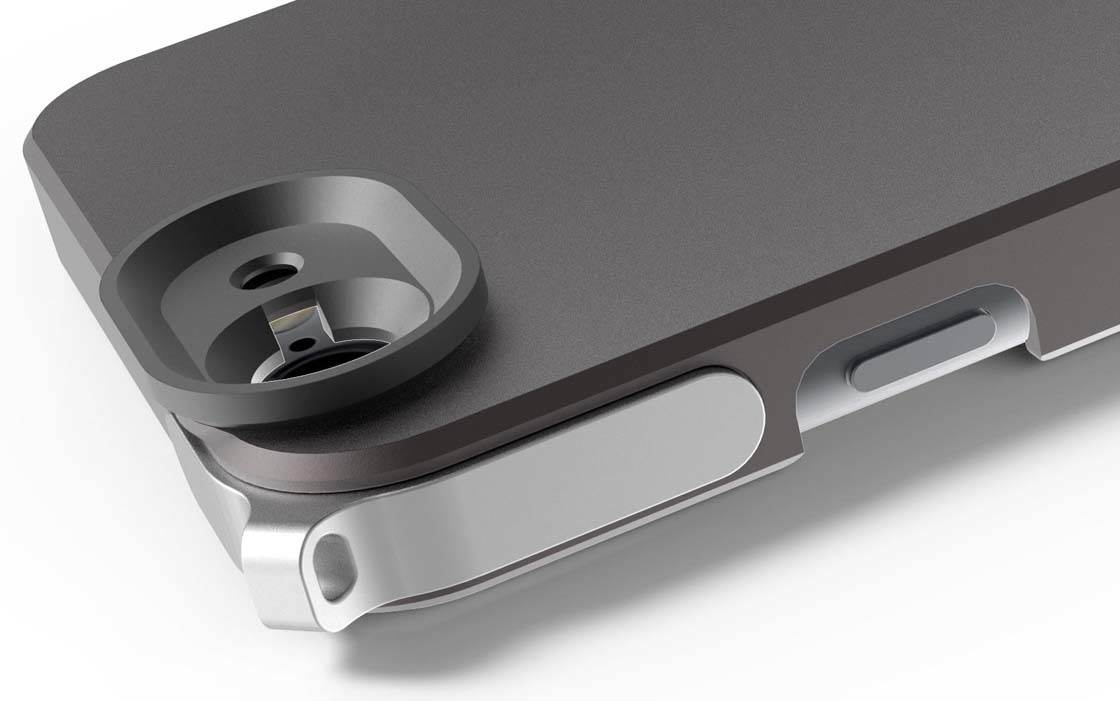 But since launching our Kickstarter project, we've had a lot of feedback asking for the iPhone 6 Plus version. So we set it as one of our stretch goals and we'll be making an iPhone 6 Plus version if we reach that goal.
In addition to the SNAP! 6 case, you're also offering a selection of lenses. Can you tell us more about these lenses and how they'll help iPhone photographers improve their photography?
We selected a very handy combination of lenses when launching the project – a macro lens and a wide angle lens.  We think wide angle and macro are the most needed focal lengths for the majority of iPhone users.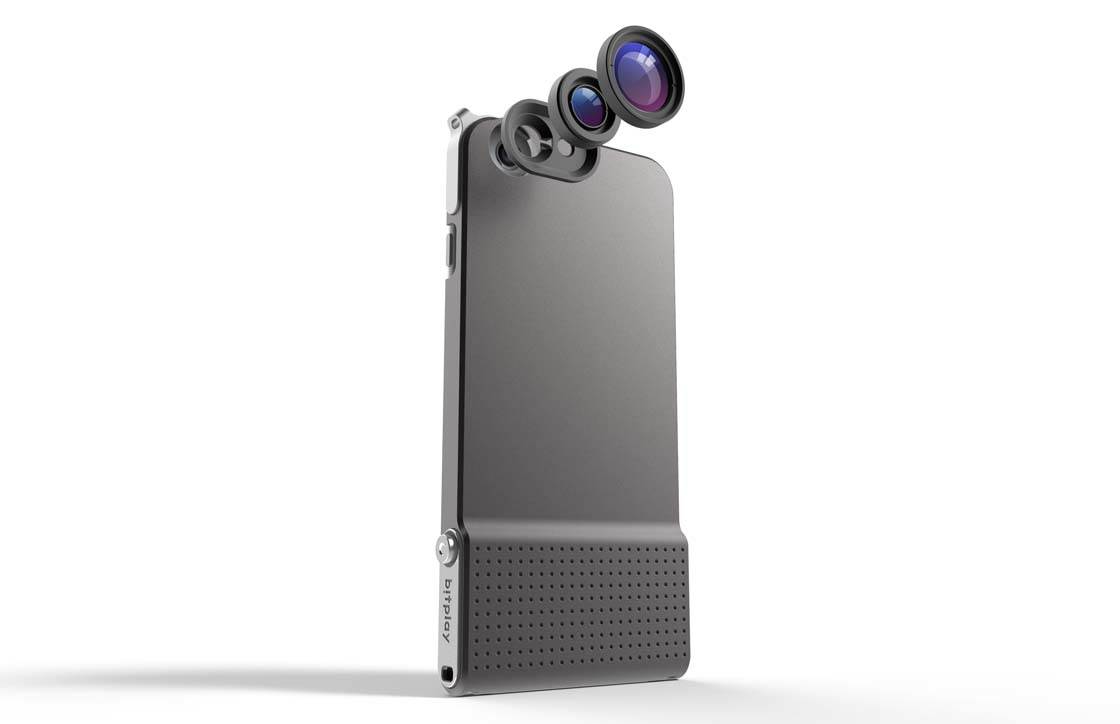 With the wide angle lens it's much easier to take landscape shots or indoor group shots. And you can use the macro lens to take close-up shots where the iPhone's camera cannot do so.
We also have a 3x telephoto lens and a CPL (circular polarizer) filter in one of our stretch goals. We hope that these lenses and filter can be a very useful set of tools for iPhone photographers.
Are there any other accessories on offer?
There will be a custom made leather wrist strap as one of the accessories of SNAP! 6. As you can see in the image, the strap is adjustable so the SNAP! 6 can be tightly secured to the user's wrist when in use.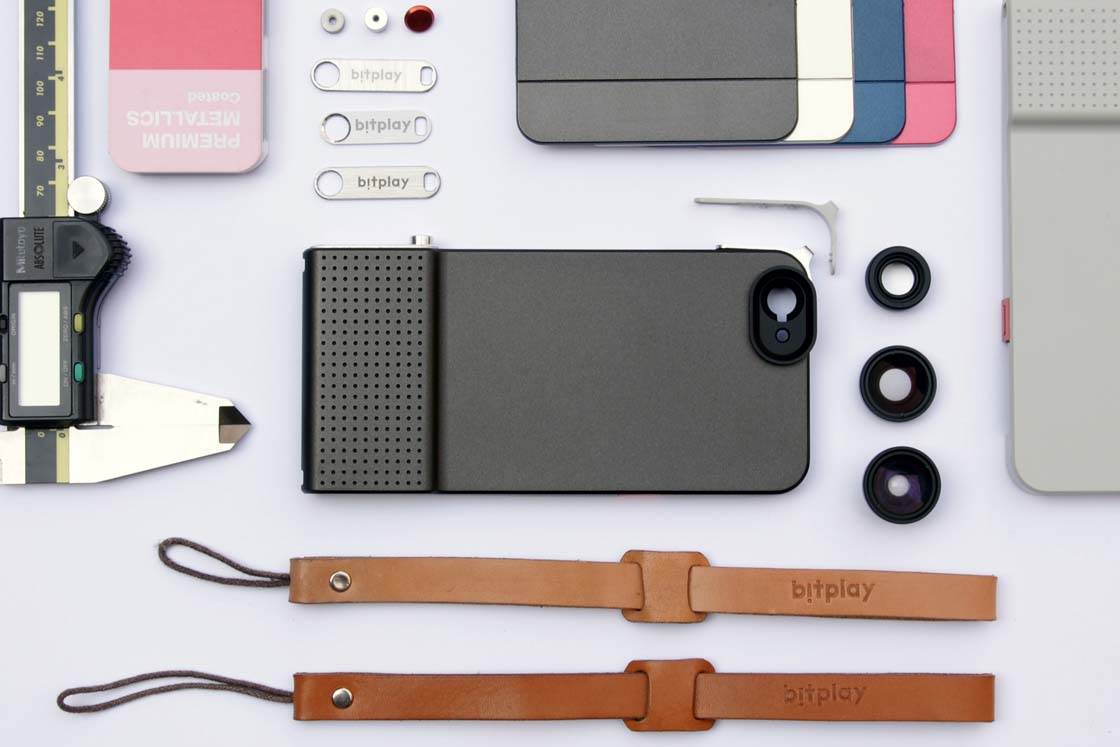 We're also planning to make a leather case for SNAP! 6. Based on some early comments we got when testing the SNAP! 6 prototype, people were asking to have a good quality case for the SNAP! 6 so they can protect it as their camera.
It's a very interesting item for us to design since we're making a "protective case" for a "protective phone case." We'll reveal more details soon.
What type of finishes will the SNAP! 6 case be available in?
SNAP! 6 will have four metallic colors available when launched: Classic Black, Premium Silver, Strawberry Pink and Deep Blue. They'll all be covered with UV protective coating to prevent scratches.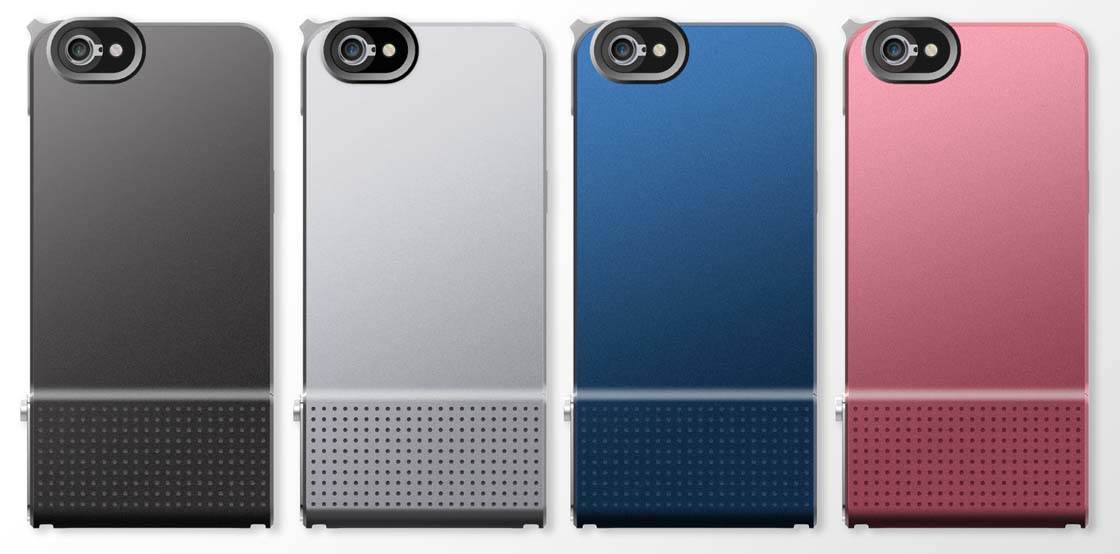 You're also developing your own photography app. Can you tell us about the features of this app?
Yes… we're very excited to announce that our project just reached its first stretch goal, so we're now able to build a professional level photography app called SNAP! Pro.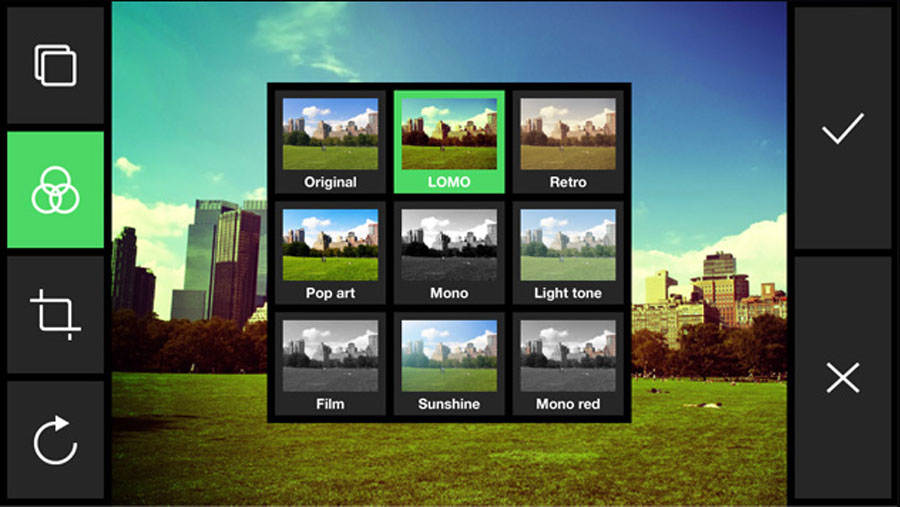 While the SNAP! 6 case and lenses work perfectly with the native iOS camera app, SNAP! Pro provides an intuitive camera-like interface with advanced settings such as shutter speed, white balance, exposure level, filters, frames and many more features.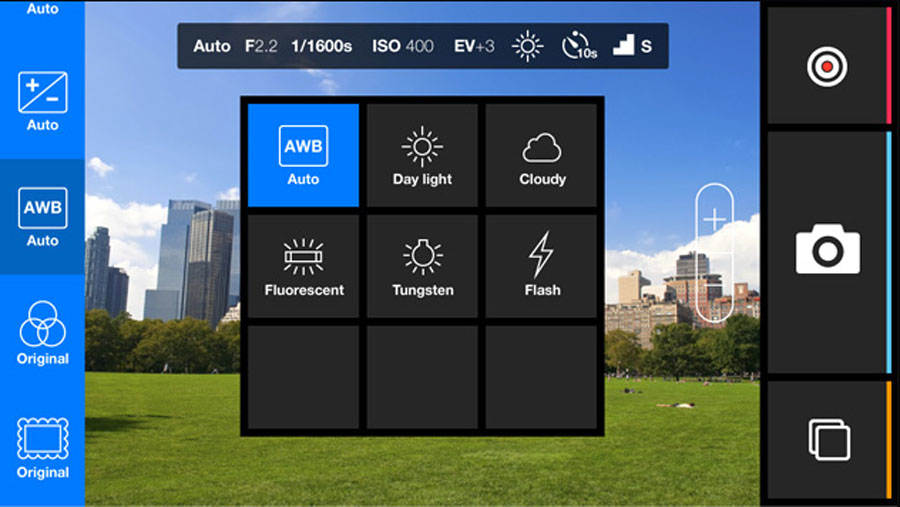 The advanced camera settings will be free to unlock for SNAP! 6 users with their unique serial number in each package.
What stage is the product currently at, and when do you expect to ship the first units?
Prior to launching the Kickstarter project, we already had all of the production plans and suppliers ready for production.
We planned to kick off the production as soon as we reached the funding goal. We were surprised, but very much appreciative, to see that our project was funded in just 5 days.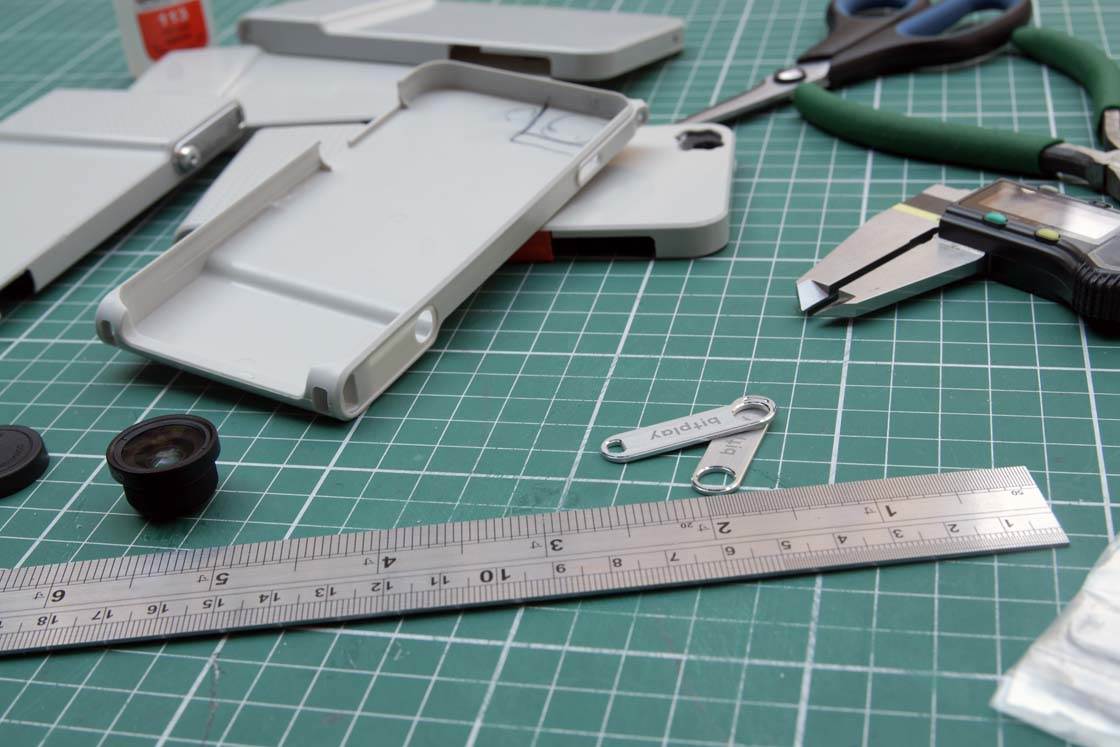 Therefore, while SNAP! 6's Kickstarter is still ongoing, we've already asked the supplier to start production. So we're now aiming to ship out the first batch of SNAP! 6 in early November.
How much will you be selling the SNAP! 6 case and accessories for?
The SNAP! 6 case will have a manufacturer's suggested retail price of $50. The Macro and Wide Angle Lens will be $25, and the leather wrist strap will be $20.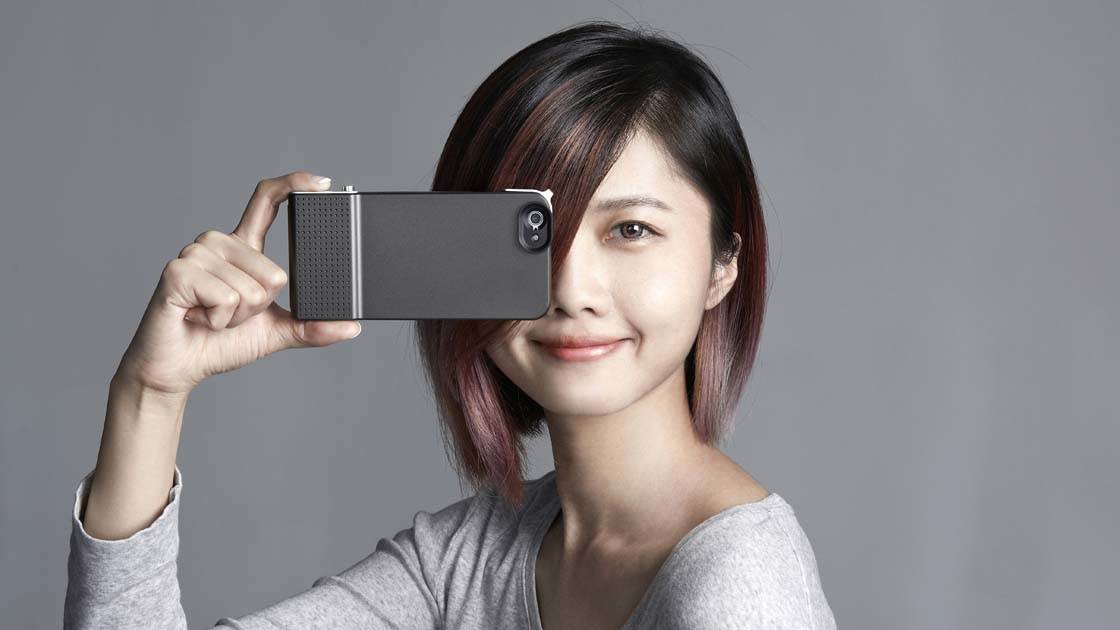 How can we support the SNAP! 6 project?
You can visit our Kickstarter page and help us reach the stretch goal so we can really make SNAP! 6 a complete product.
Where can we find out more about the SNAP! 6 products?
We have a dedicated website for SNAP! 6 where you can find more information about our products.