I'm really excited to share this interview with Sheldon Serkin, Grand Prize Winner of the Mobile Photography Awards 2014. Sheldon is an incredibly talented iPhone street photographer who captures fleeting moments that tell powerful stories. He's a great observer of people and has an amazing ability to press the shutter at just the right moment. In this interview you'll learn more about Sheldon, and how he takes such amazing street photos with his iPhone.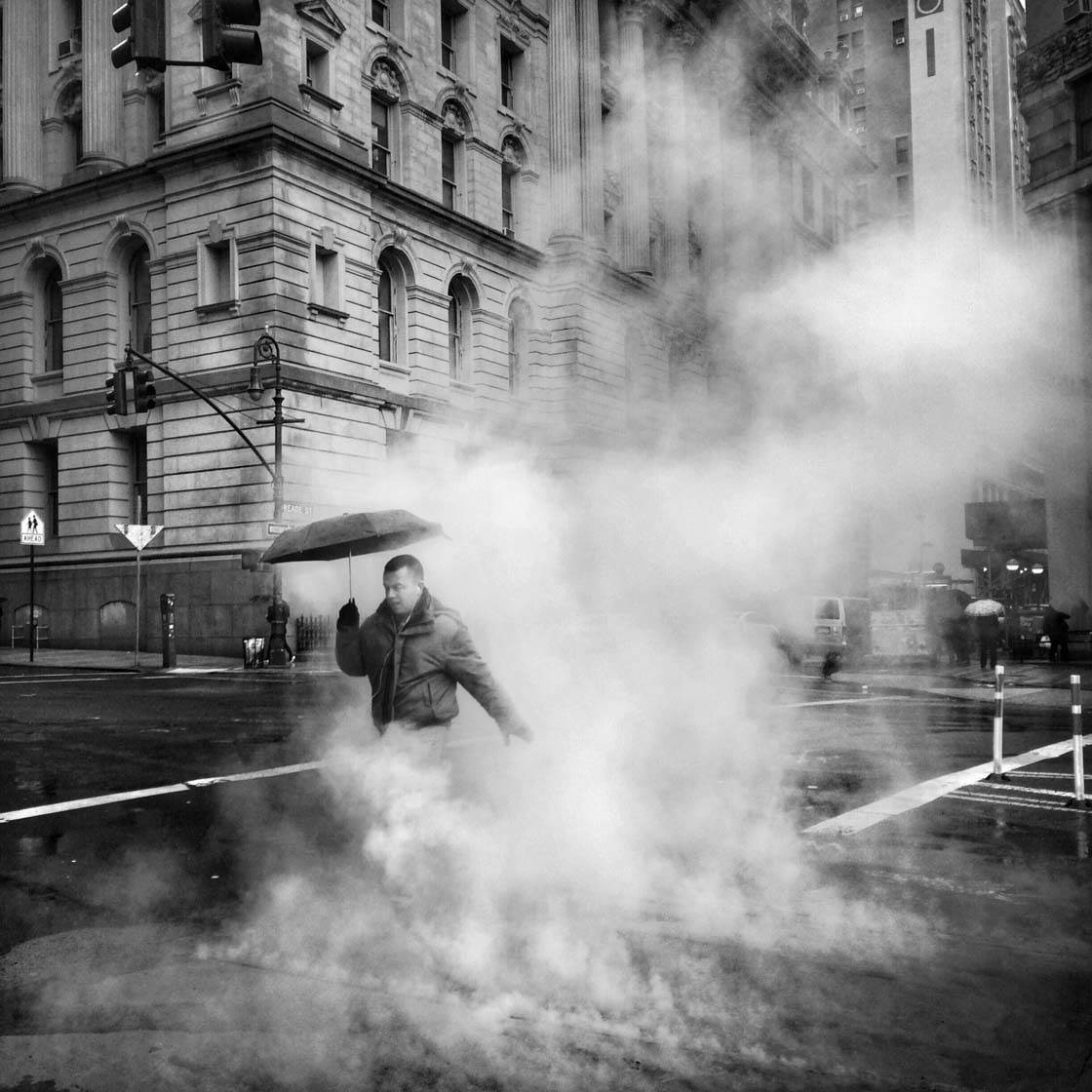 Tell us a little bit about yourself.
I'm originally from Canada, but have been living in New York City for about 27 years, with a couple of brief stays back north. I now live in Brooklyn with my crazy smart wife and two kids.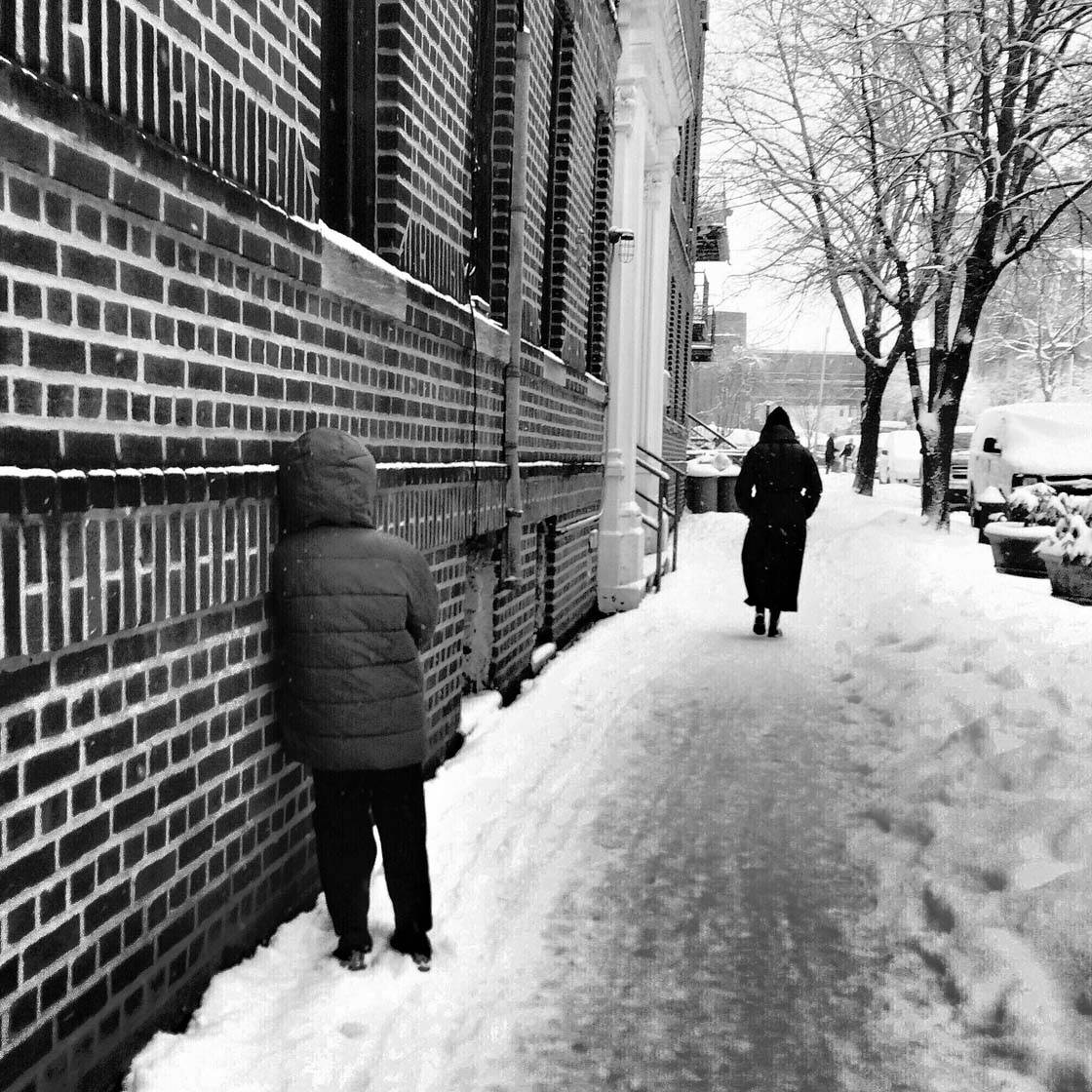 I work in community-based non-profit adult and family education. I'm responsible for programs that support adult English Language Learners, recent immigrants, and pre-school children and their parents.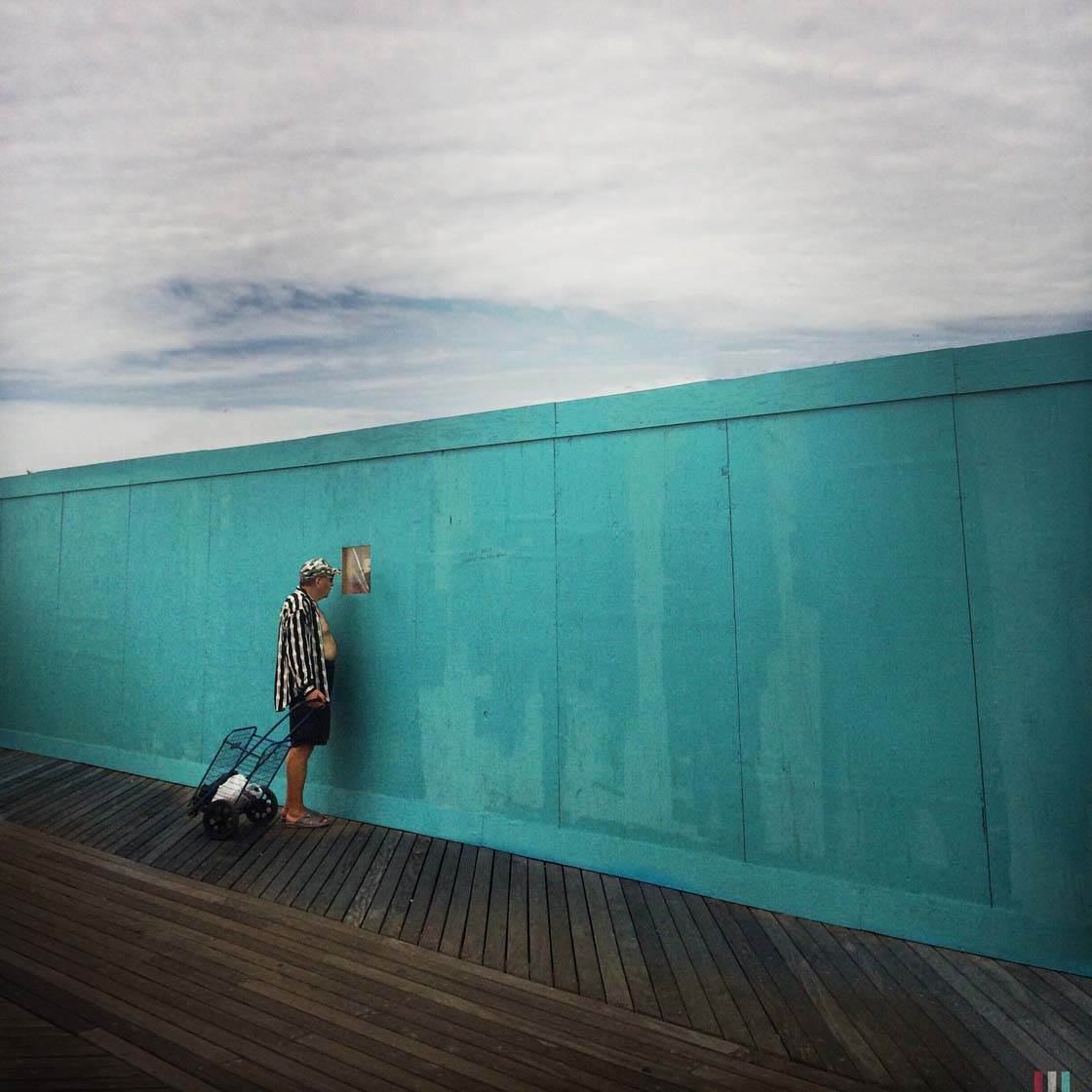 How did your iPhone photography journey begin? 
I really had no photography background before I got an iPhone 3G in 2010. But I do have a background in filmmaking, having attended the MFA program at Columbia and the Director's Residency at the Canadian Film Center.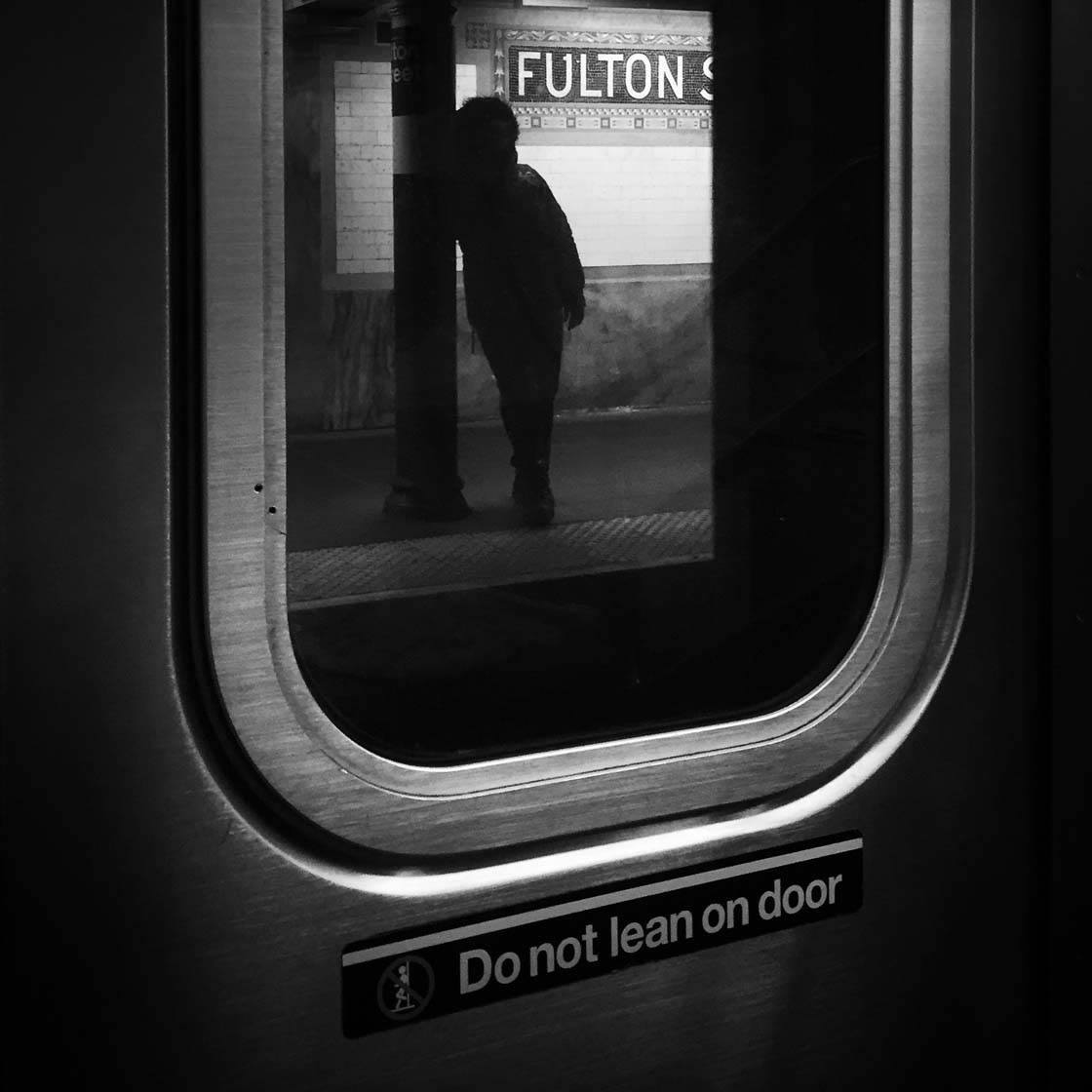 A couple of days after getting the 3G and downloading the Hipstamatic app, I was off and obsessed. Using the iPhone made it so easy to capture what I saw during my daily routine. I always had the urge to take a camera into the streets, but lacked the courage until I could do it clandestinely with the iPhone. I avoid confrontation at all cost!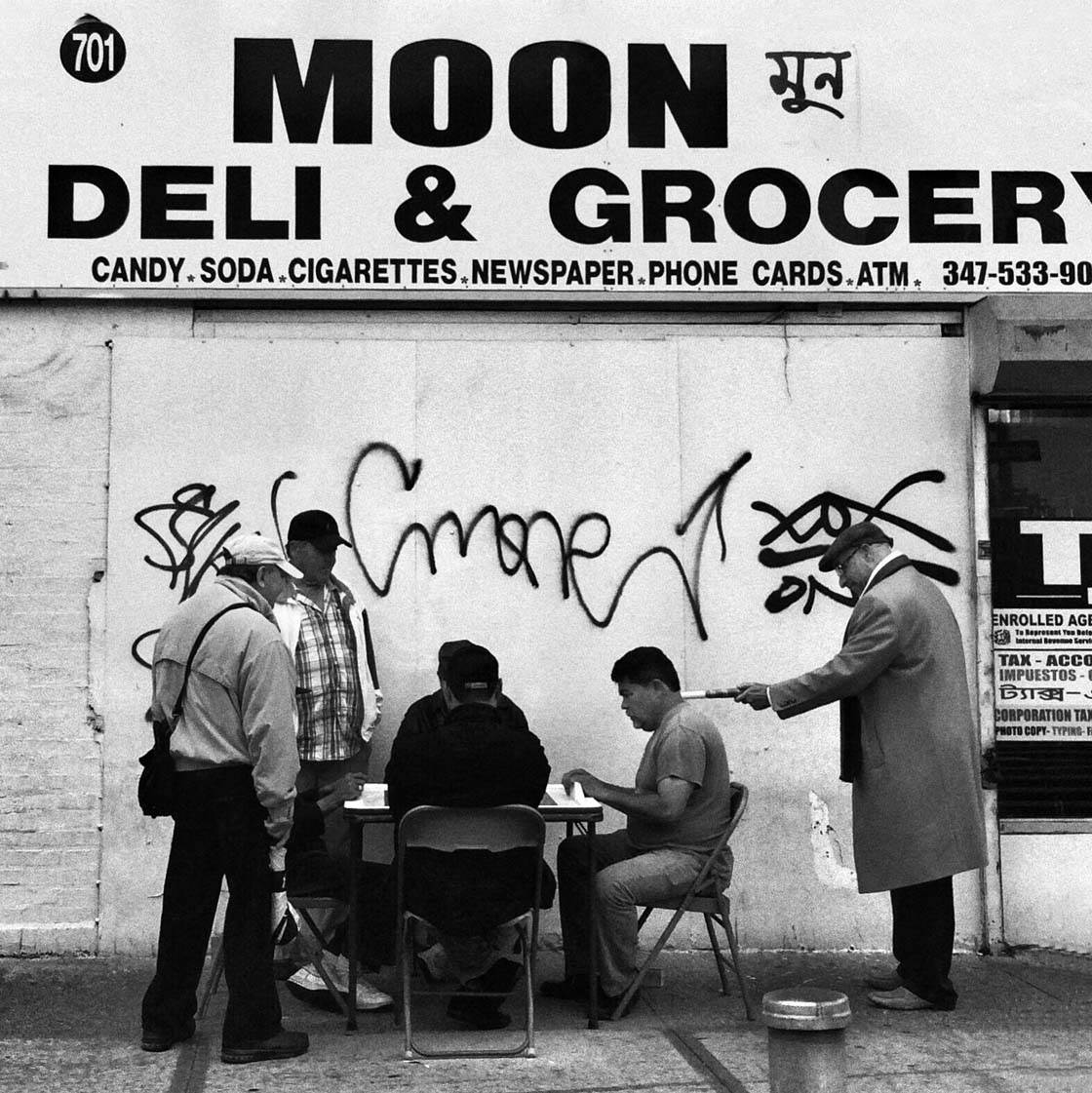 What inspires you to take photos with the iPhone?
I'm irrationally driven to capture and share the sad, beautiful, funny things I see on the streets of New York City. The characters I cross paths with inspire me to tell their story, or at least the story I make up in my head.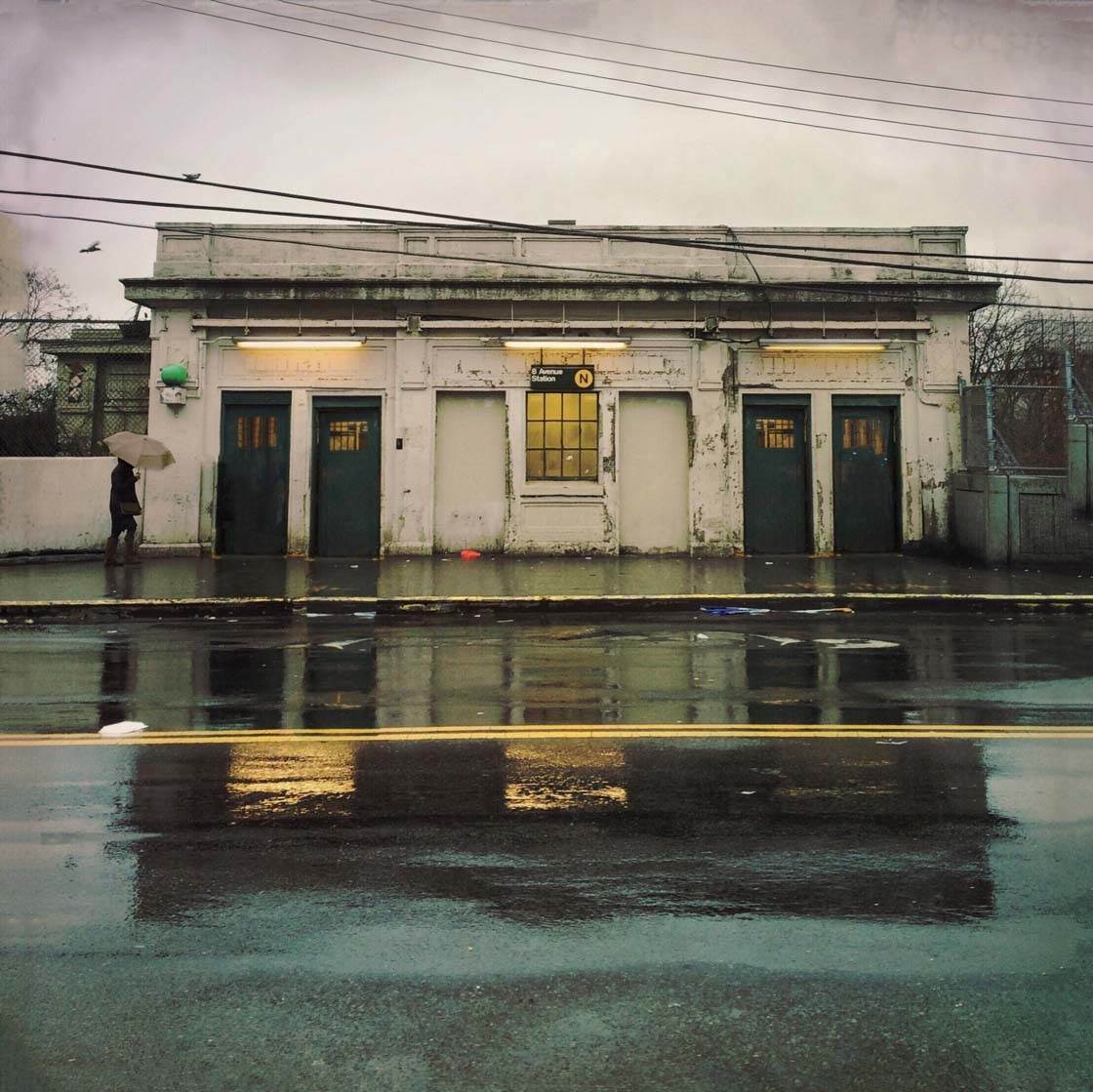 Huge congratulations on winning the Mobile Photographer Of The Year Grand Prize, as well as 1st place in the Street Photography category, in the prestigious Mobile Photography Awards! Can you tell us a bit about the photo you submitted for the Street Photography category and why you think it caught the attention of the judges?
Thank you so much! "Audra," the photo that won first prize in the Street Photography category, was a spur-of-the-moment capture. Waiting in a car during a snowstorm with windows fogged up, I cleared a small section of the fog where pedestrians crossed. The woman with the red umbrella fortuitously walked by seconds later.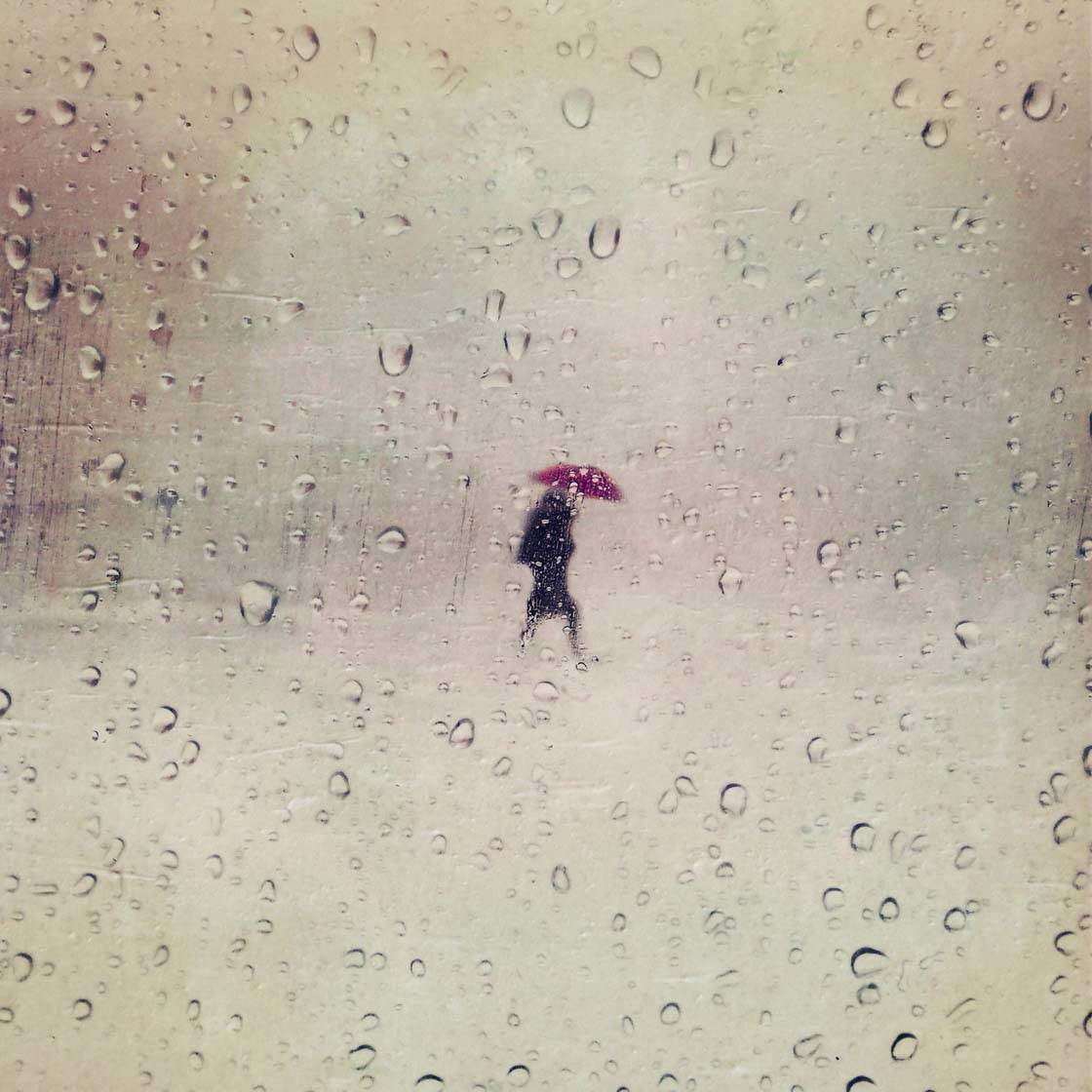 I like to think that the image evokes certain feelings of isolation while being aesthetically pleasing – the centering of the subject, the silhouette, the red umbrella (really, umbrellas are incredibly photogenic.) I can't really say, though, if this is what the judges saw in it – we'd have to ask them!
What does it mean to you to win such a prestigious award in recognition of your talent? 
To me, it means that I'm doing something right, something that resonates with others and not just myself! It also spurs me on to keep shooting, trust my instincts and continue to try to get better.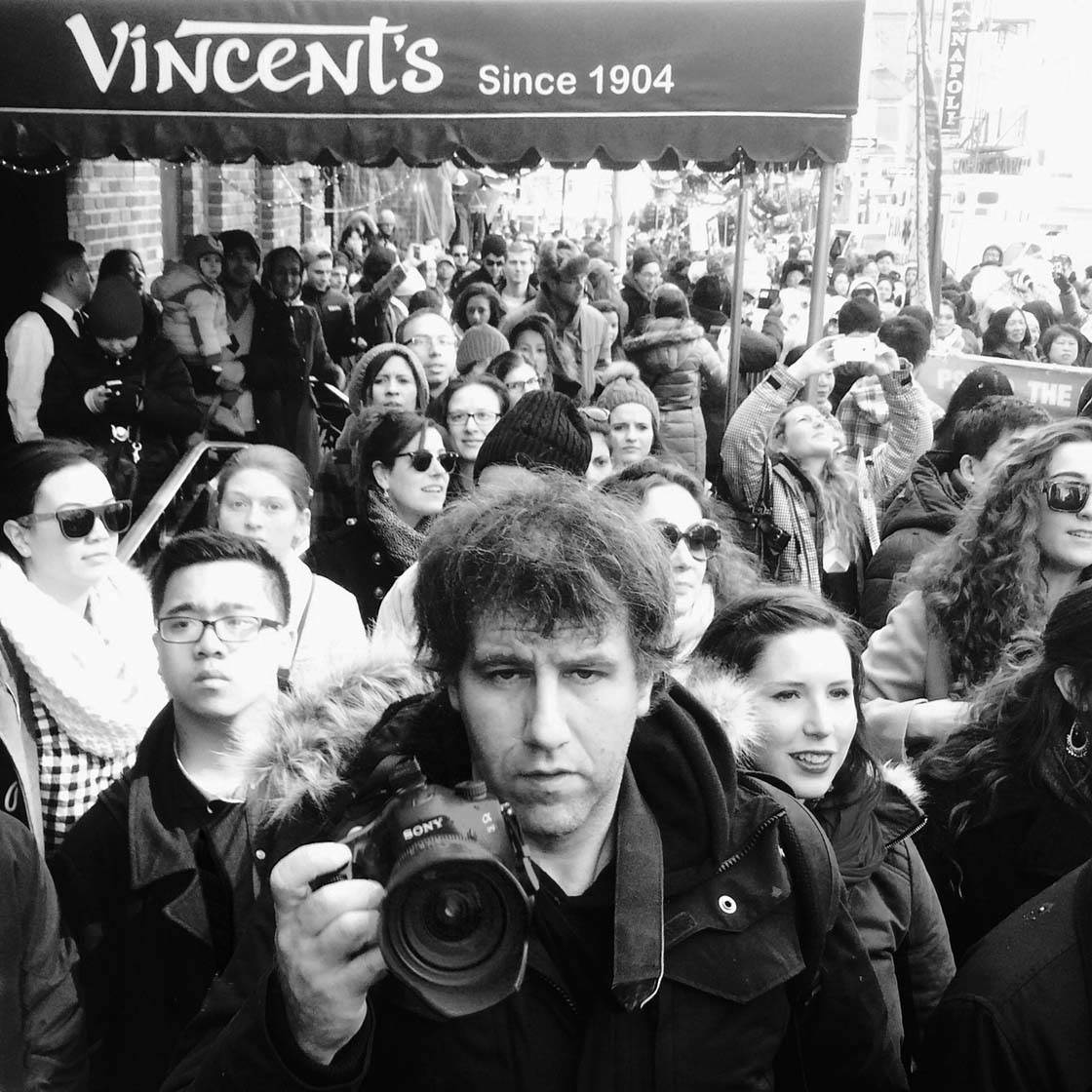 I'm sure that I would continue to shoot mobile street photography without the recognition, but it feels incredibly satisfying to be acknowledged by my peers and colleagues.
What draws you to street photography over other genres?
I'm interested in stories and characters. I appreciate other genres such as landscape, macro, and images focused on lines and geometry, but I'm drawn to people and what they evoke in me – emotion, disbelief, empathy and laughter.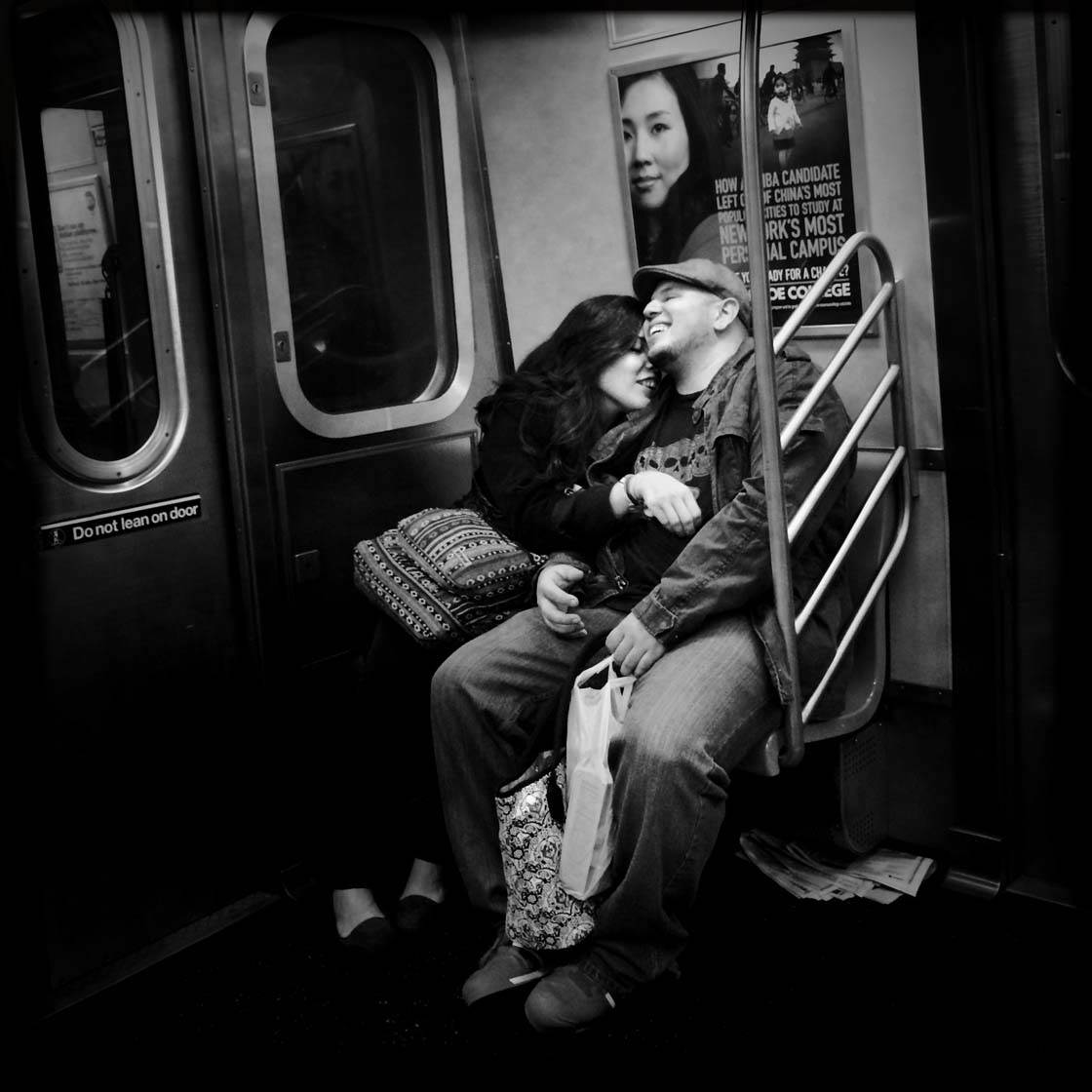 Do you have a favorite location for taking street photos?
The New York City subway system, by far, is the richest location for my kind of photography. People are at their most unguarded there. You know that scene in Star Wars where C3PO says, "If you'll not be needing me, I think I'll shut down for a while"?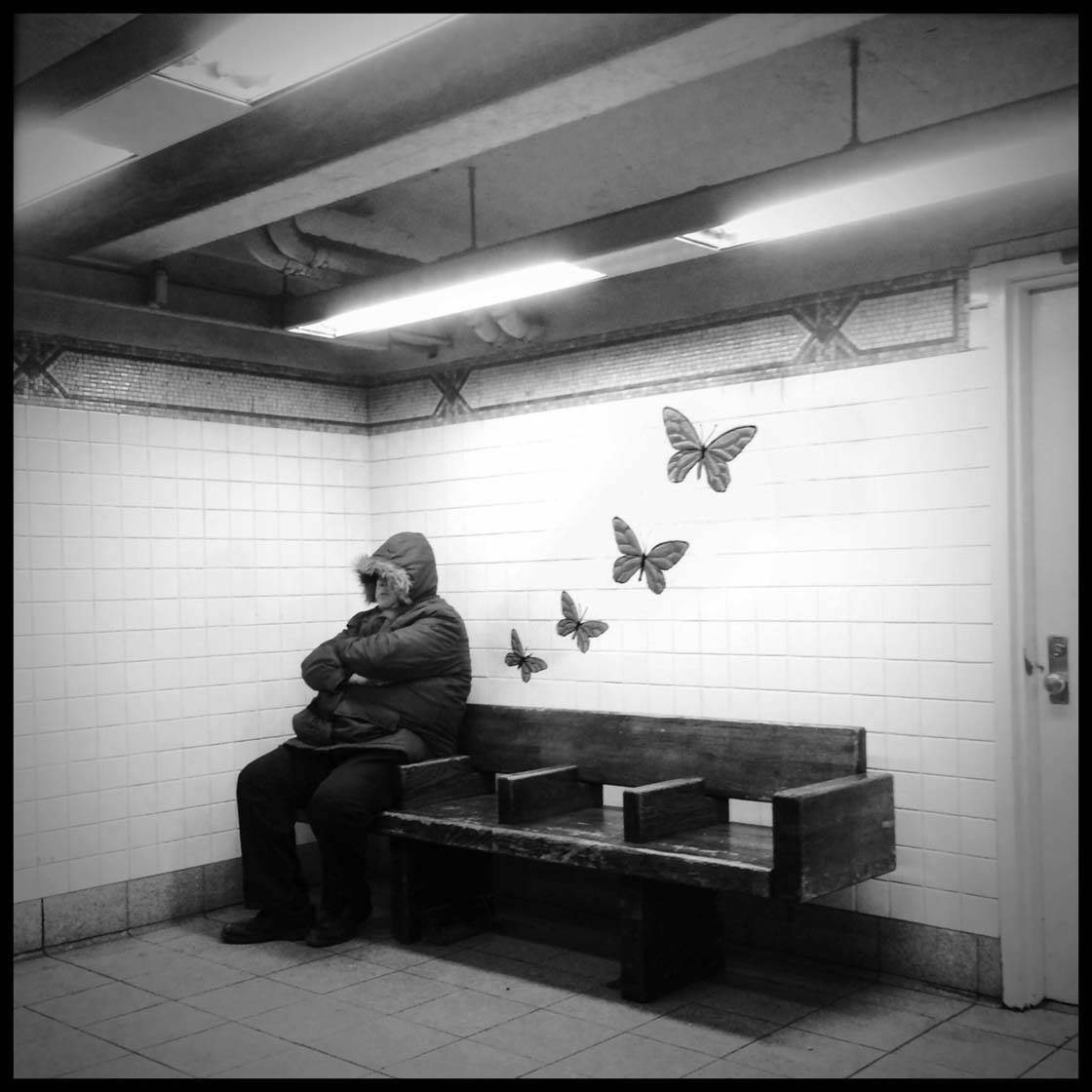 That's what a lot of people in the subway are like. It's a momentary break, a time to shut down and drop guards and personas (for the most part, anyway). People are their real selves underground. I love capturing that.
When you're taking photos in a busy street or subway, how do you decide which people to photograph? What is it that you're looking for in a subject?
An interesting look, an aura of emotion, my own bewilderment. It's a very instinctual process. I'm drawn to them and I do my best to position myself to evoke what I believe their story is or how they're feeling.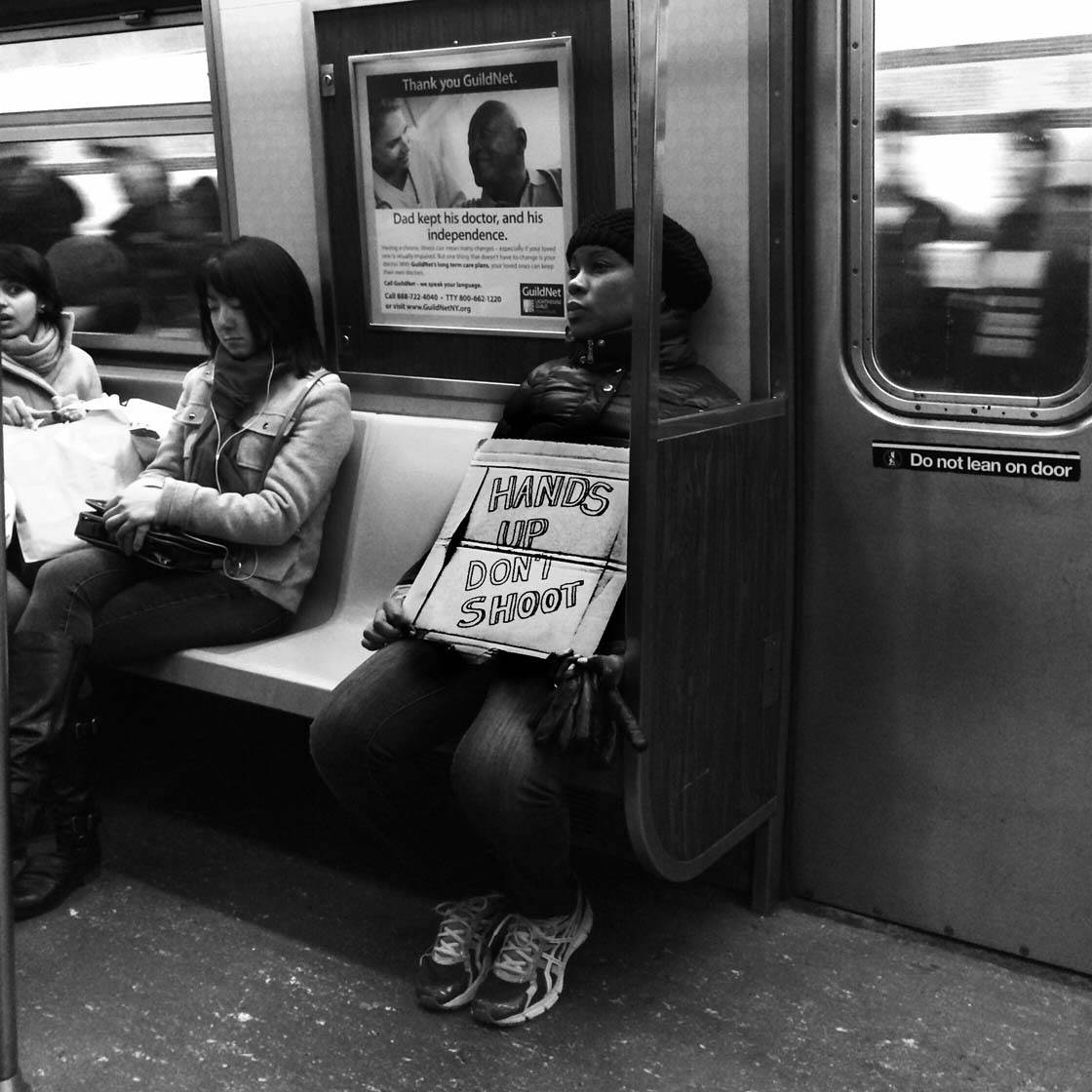 Street photography is all about storytelling. What tips do you have for telling a powerful story in a photo?
Go with your instinct. If you're feeling that the subject and their story would be best served by a seemingly objective frame, take it.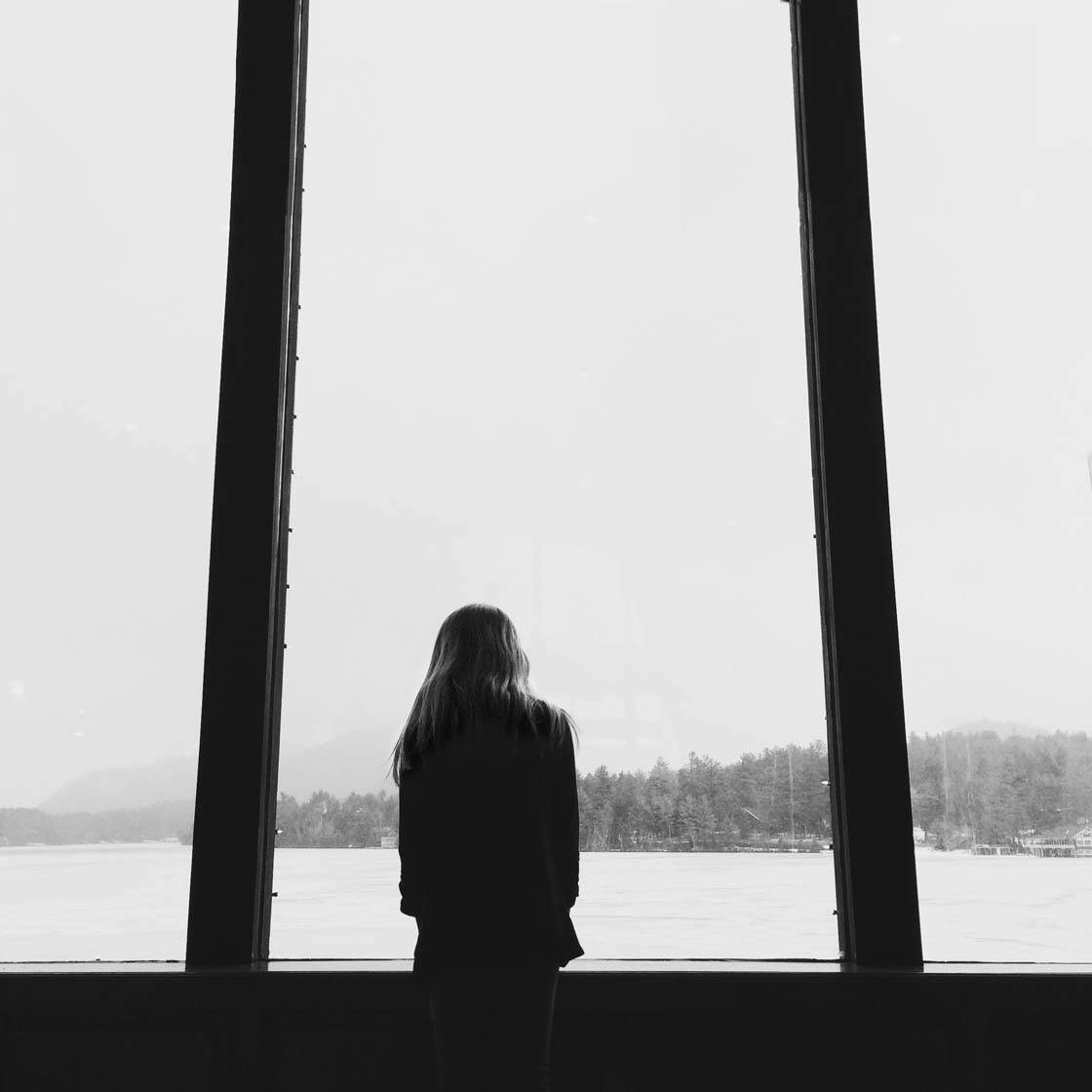 If you think a more subjective approach such as a low or Dutch tilted angle, black and white or color, close-up or medium distance shot will communicate the story more effectively, take it.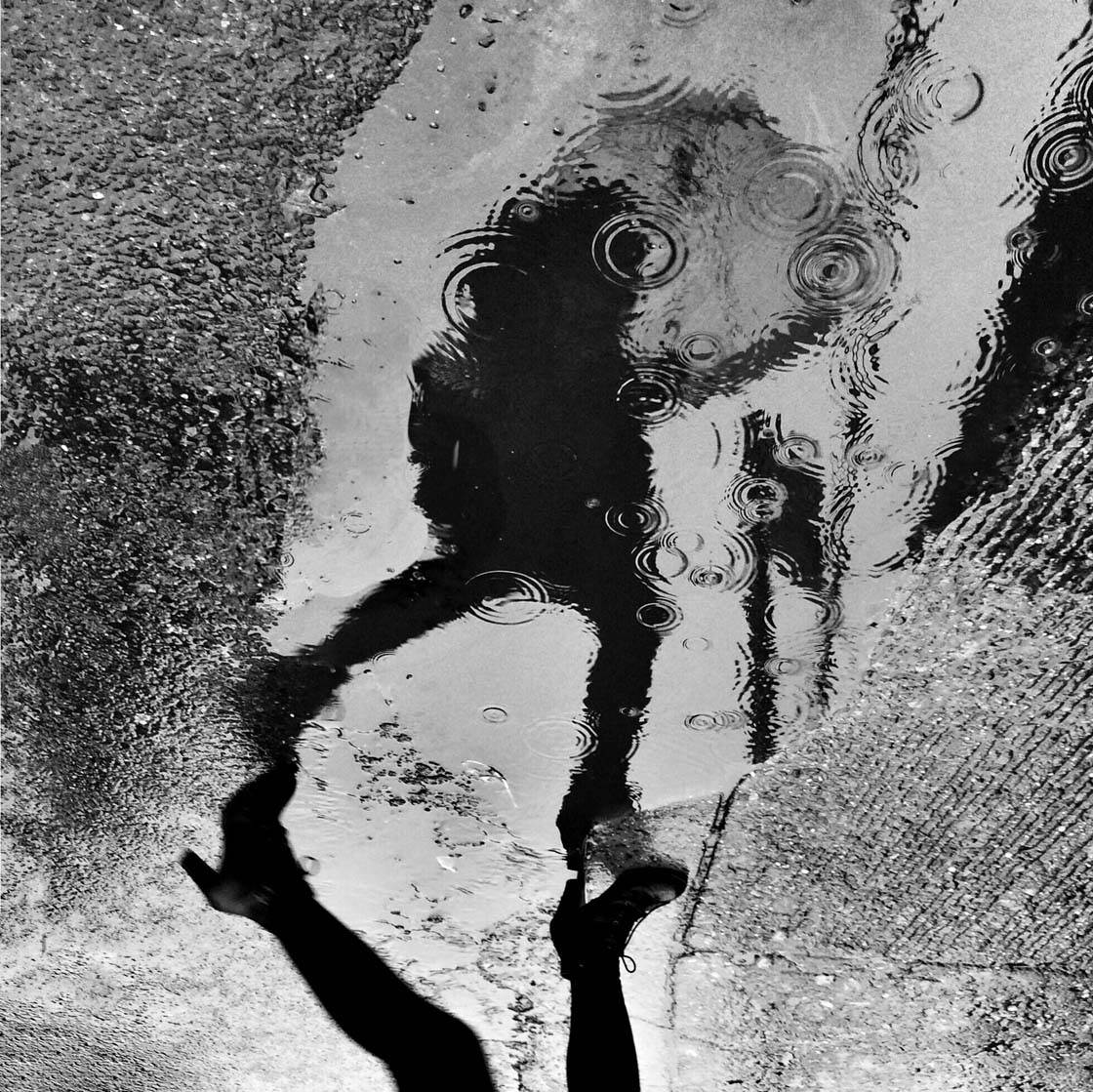 But no matter what, take it. Even if you think you're in the worst position in relation to the subject to get the shot you see in your head, take a shot! It may be better than you envisioned.
One of the main challenges with street photography is photographing people you don't know. How do you deal with this?
Shooting with an iPhone helps with this. They're everywhere and in everyone's hands, so you can be very discreet when shooting. I know shooters who pretend to be on calls and shoot, or pretend to be looking at Google maps or something and shoot, or listening to music and shoot.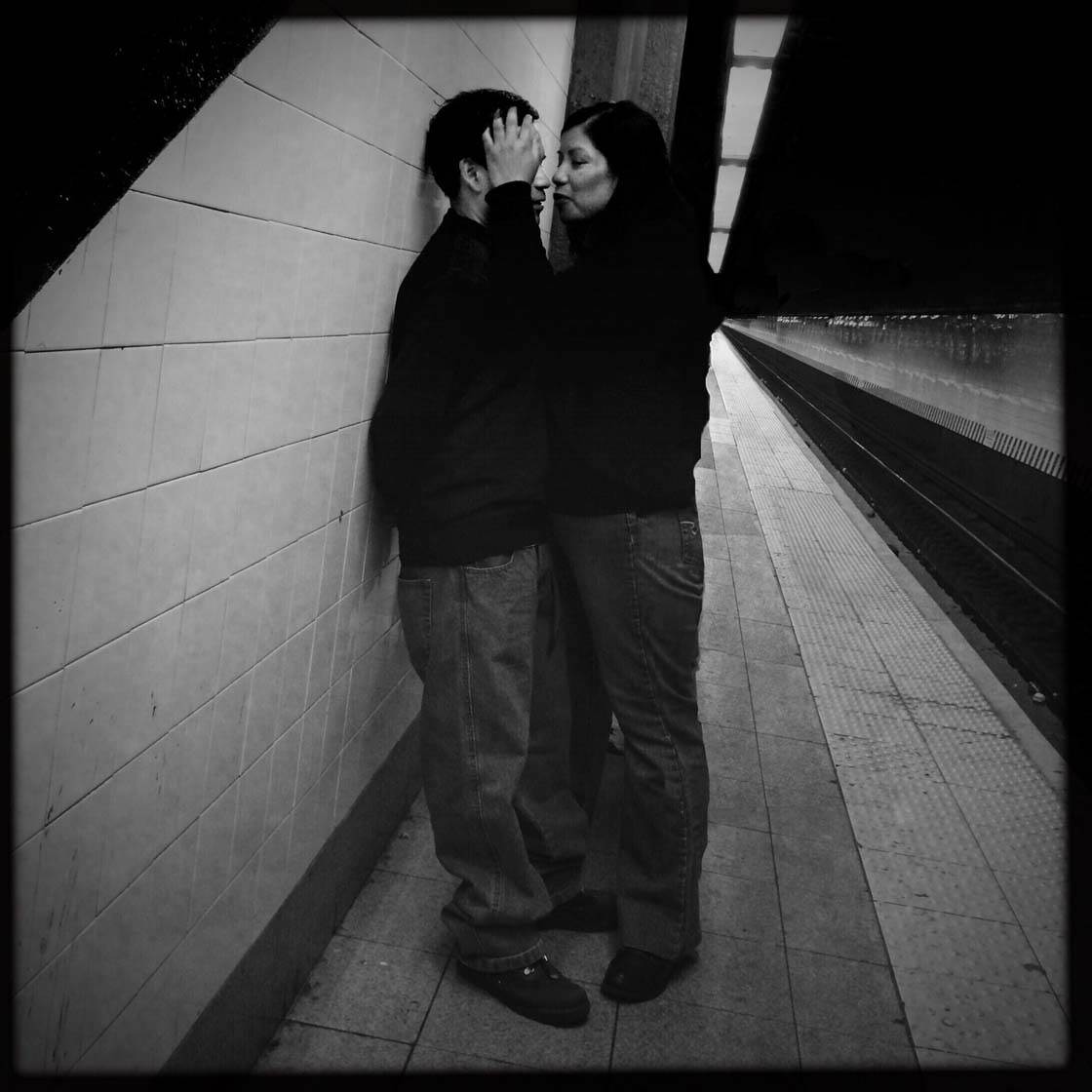 I just shoot, sometimes from the hip, sometimes more intentionally. I've shot enough now that I can pretty much frame a shot without looking, which is an important ability, I think. I've never really encountered problems when shooting, at least nothing that escalated to the point where I felt threatened or afraid.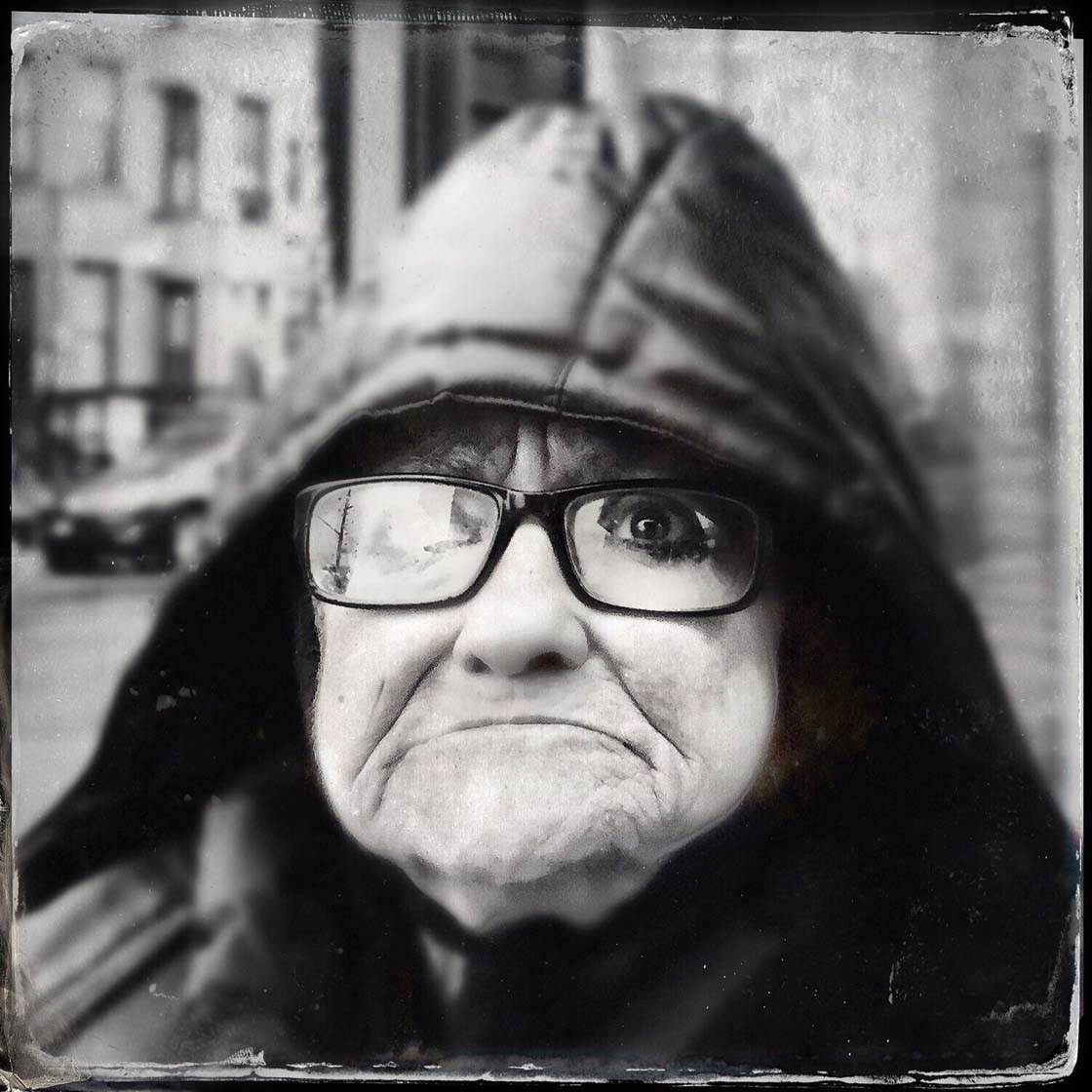 Once a women on the subway started yelling at me not to take her picture when I was catching up on my emails and not even shooting. So needless to say I made sure to get her picture before I arrived at my stop!
Let's talk about photo apps. Are there any apps that you use for taking photos besides the native camera app?
I shoot pretty much exclusively with Hipstamatic or Oggl.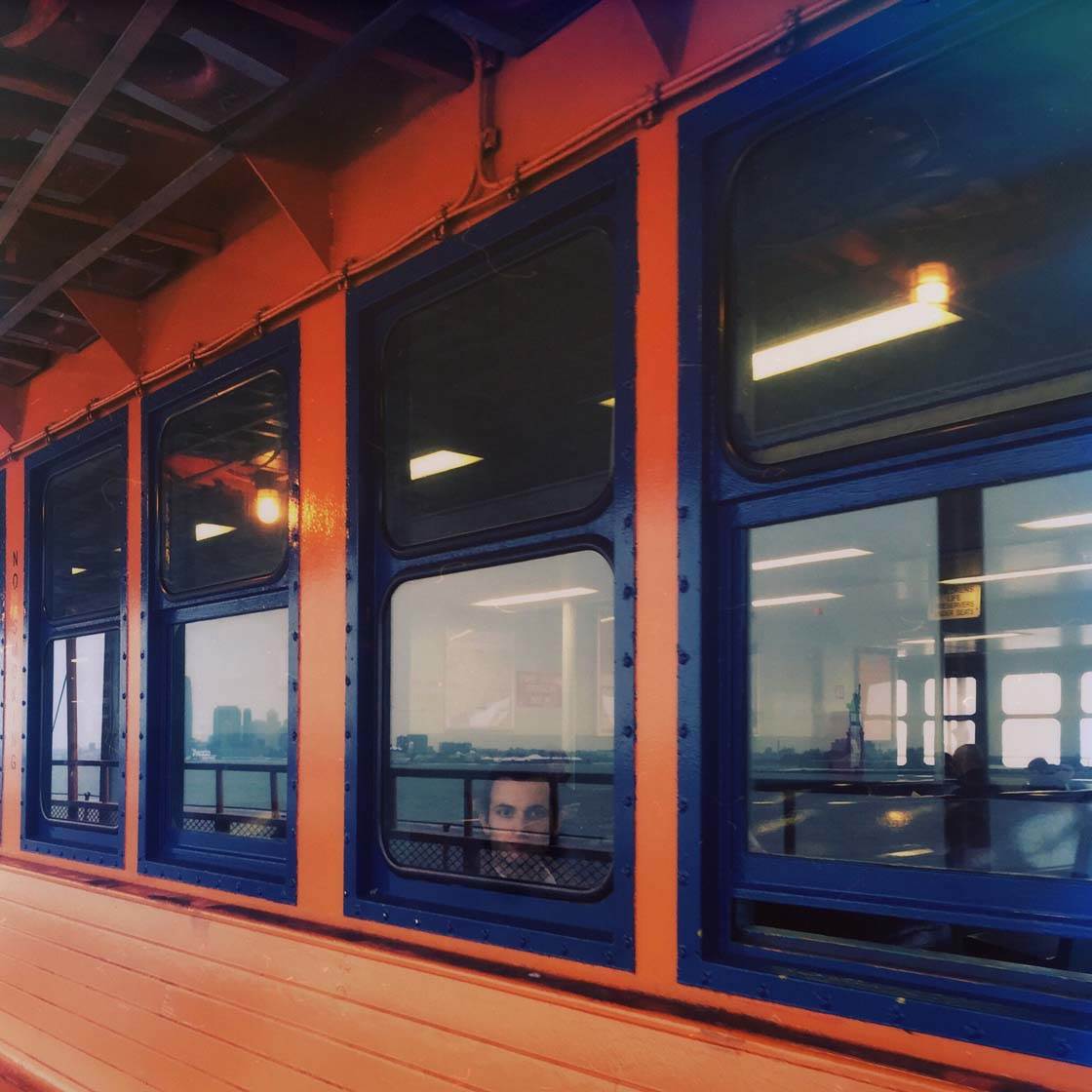 What are your favorite apps for post-processing?


My go-to apps for post-processing include Filterstorm, Snapseed, Camera+, TouchRetouch and SKRWT. The new Enlight app seems to be pretty great – I need to experiment with it more.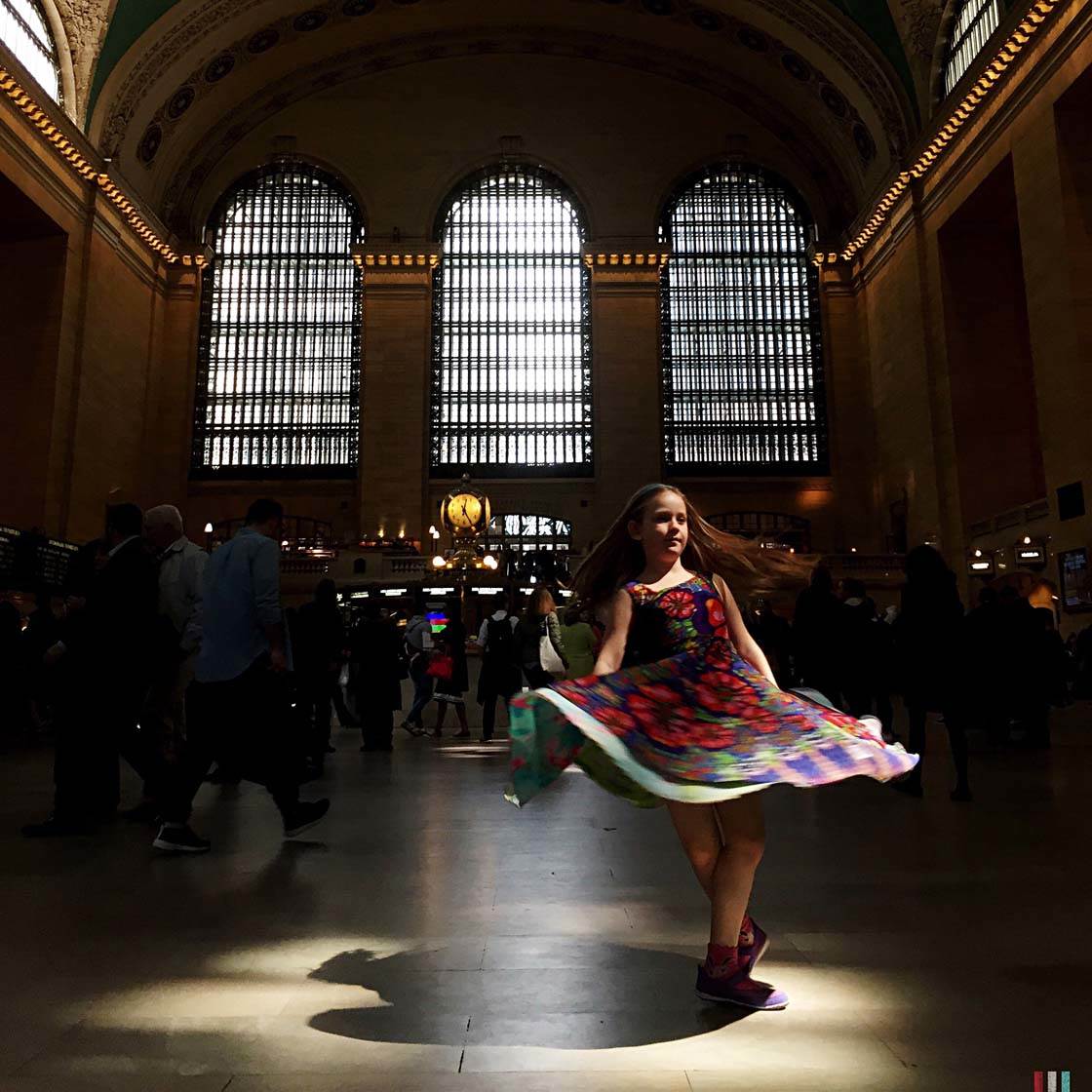 Do you use any iPhone photography accessories? If so, would you recommend that people buy them?
I don't use any accessories per se, but can't recommend the Mophie Juice Pack enough. It's a case and battery in one and is ideal for shooters who are out in the streets or away from easy charging. It keeps me shooting!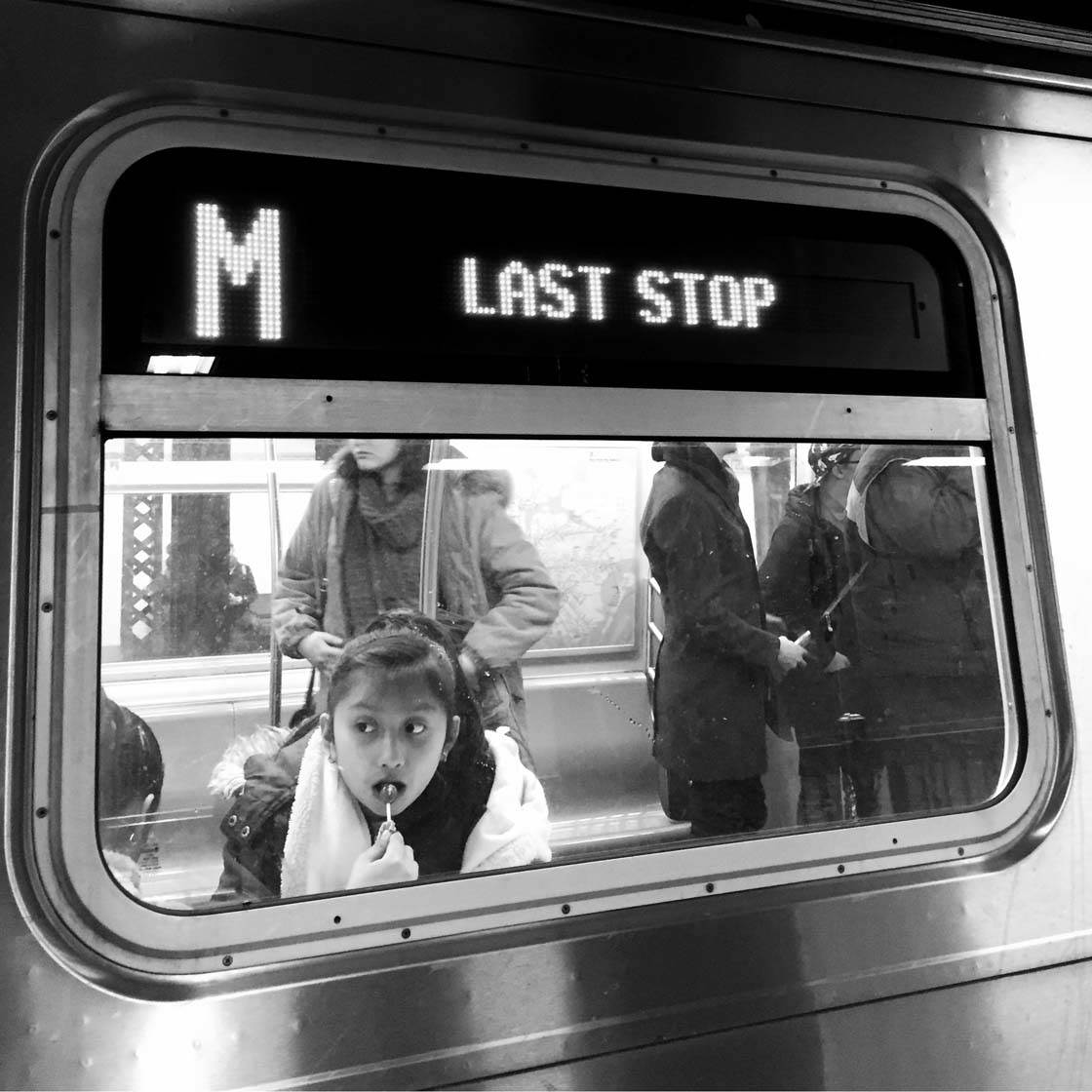 Can you briefly explain the story behind your favorite iPhone photos?
I've chosen these four photos to demonstrate how much I think street photography is based on a combination of both luck and readiness.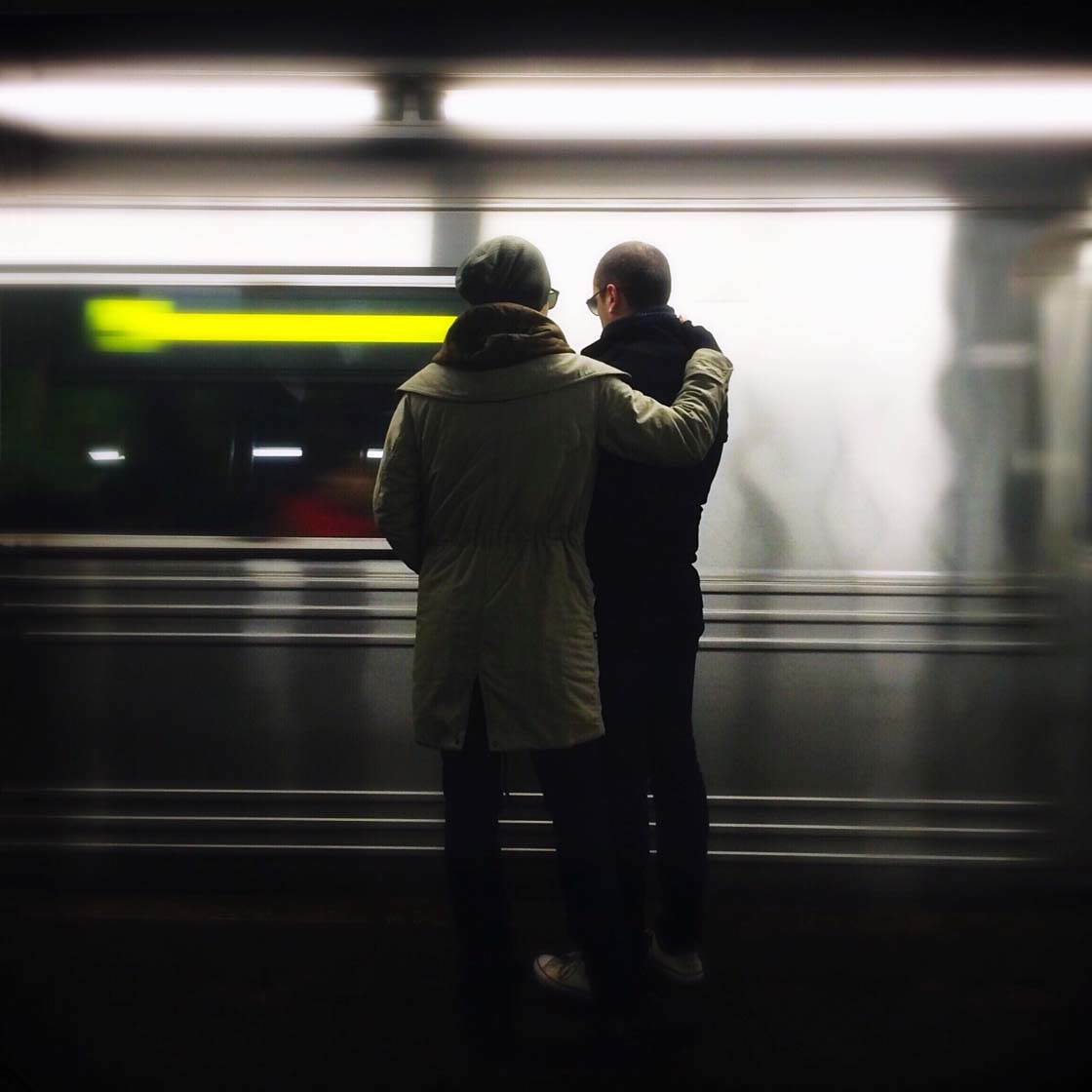 These photos were taken within a very short span of time during one brief subway journey – two at the station I was boarding, and two as soon as I got off at my destination.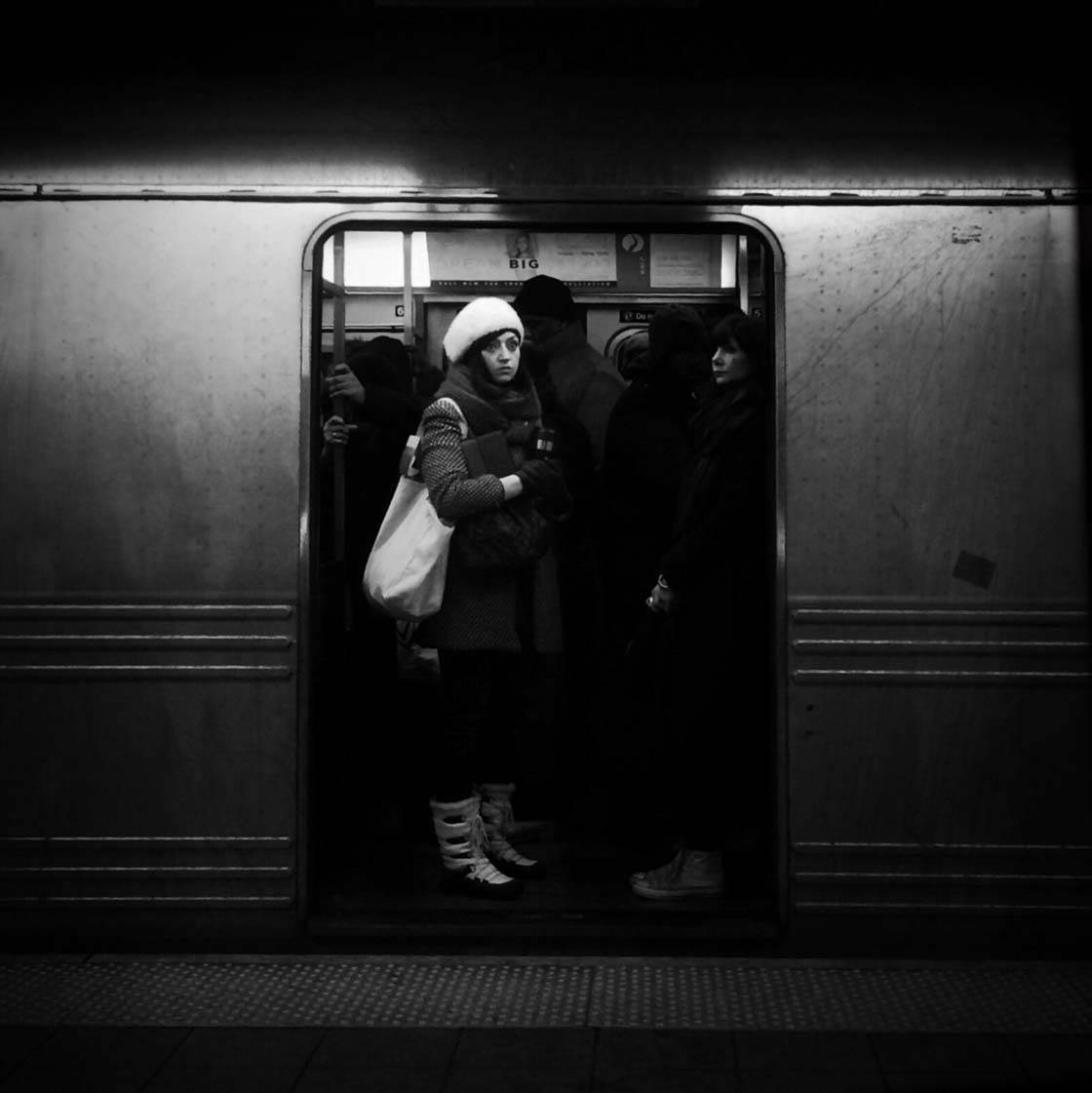 I chose these photos because I distinctly remember that, in each case, if I hadn't had my iPhone out and the camera app open and ready to shoot, I would have missed each and every one.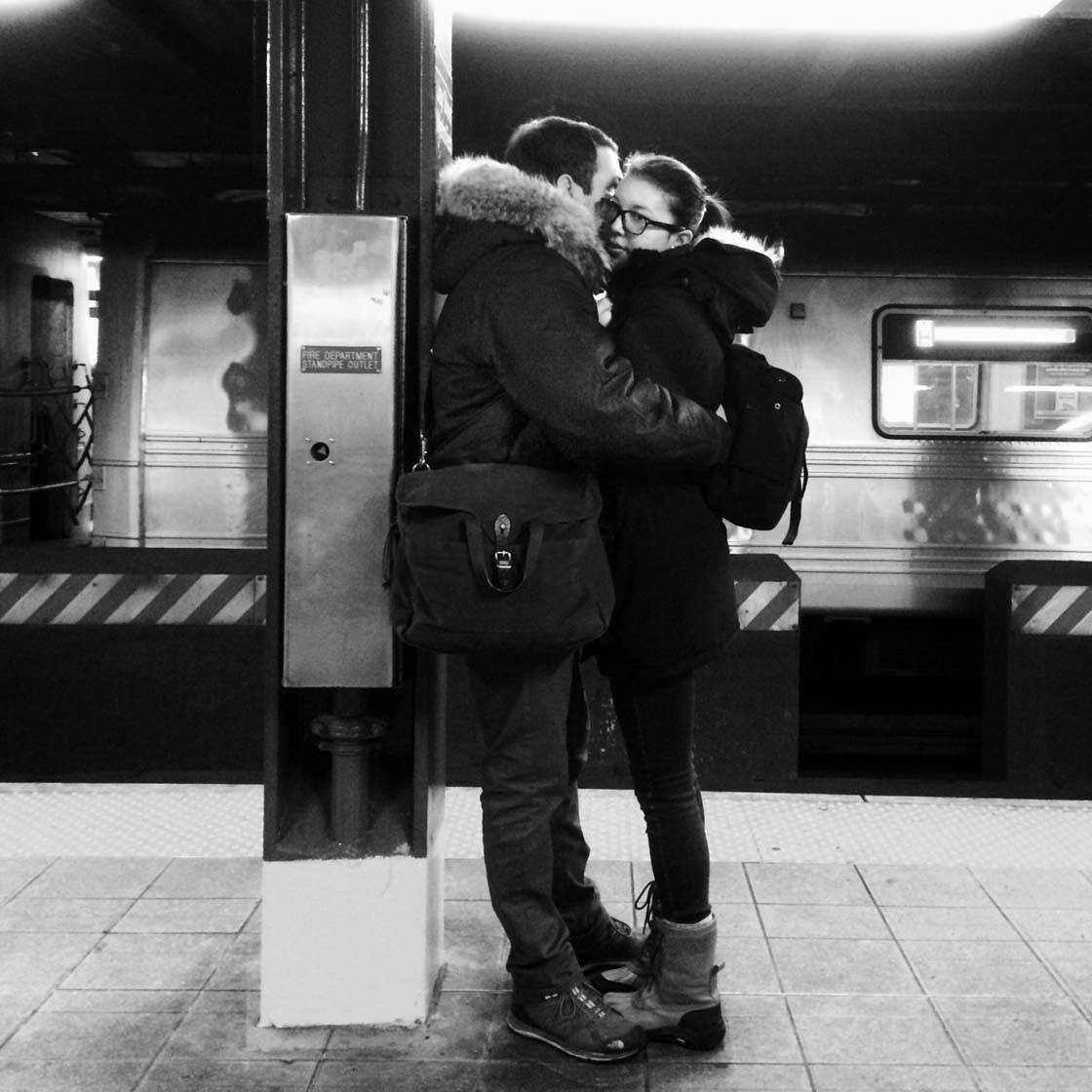 It speaks to me of the joy of street photography – capturing that fleeing moment before the subway door closes or the gentle touch of a friend ends – the prospect of which is what keeps me shooting every day.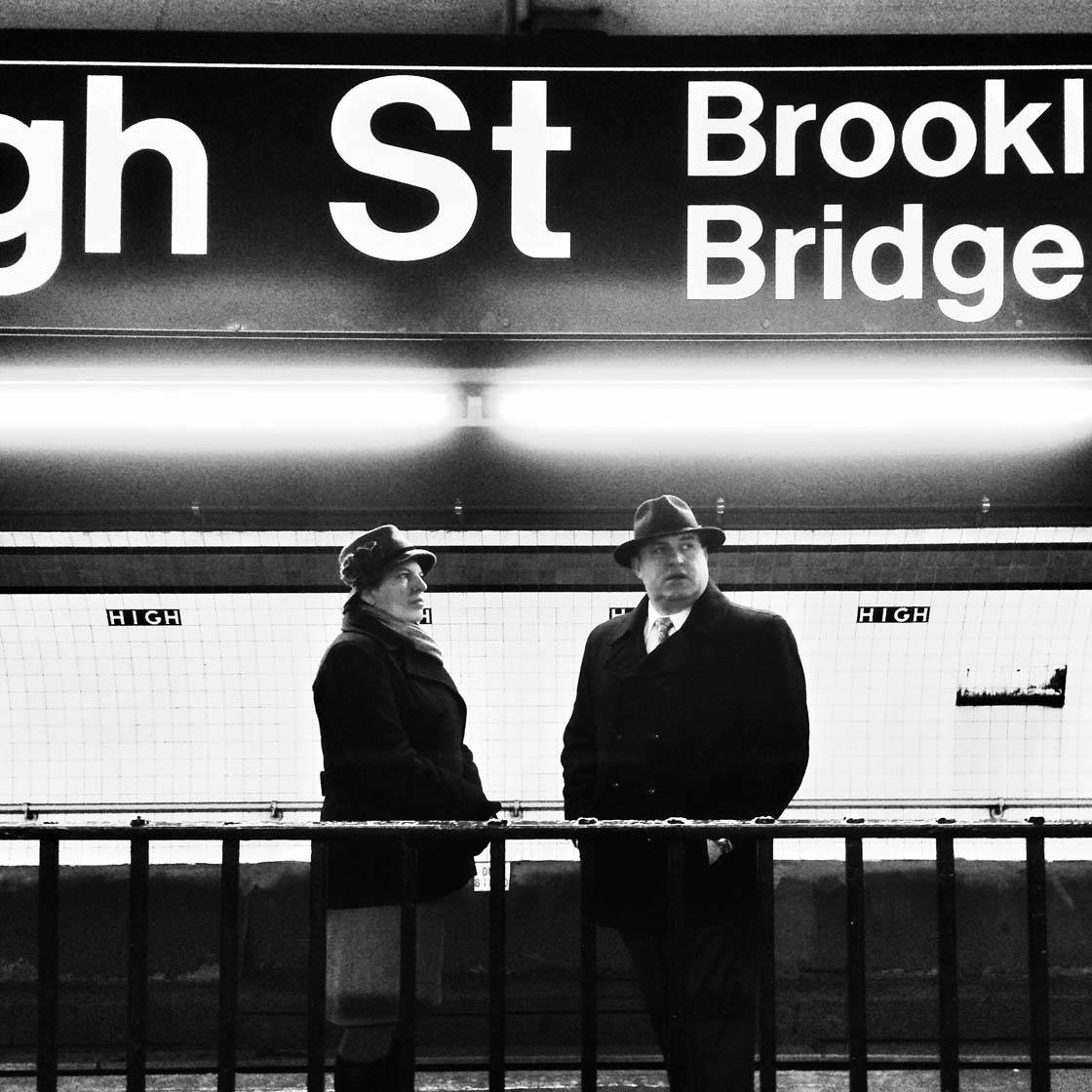 What tips do you have for beginner iPhone photographers who want to start taking more creative photos with the iPhone?
Shoot! All the time, every day, whenever you can. When I first started, I would post up to six shots a day on my Flickr stream – shots that, looking at now, are about 90% embarrassing.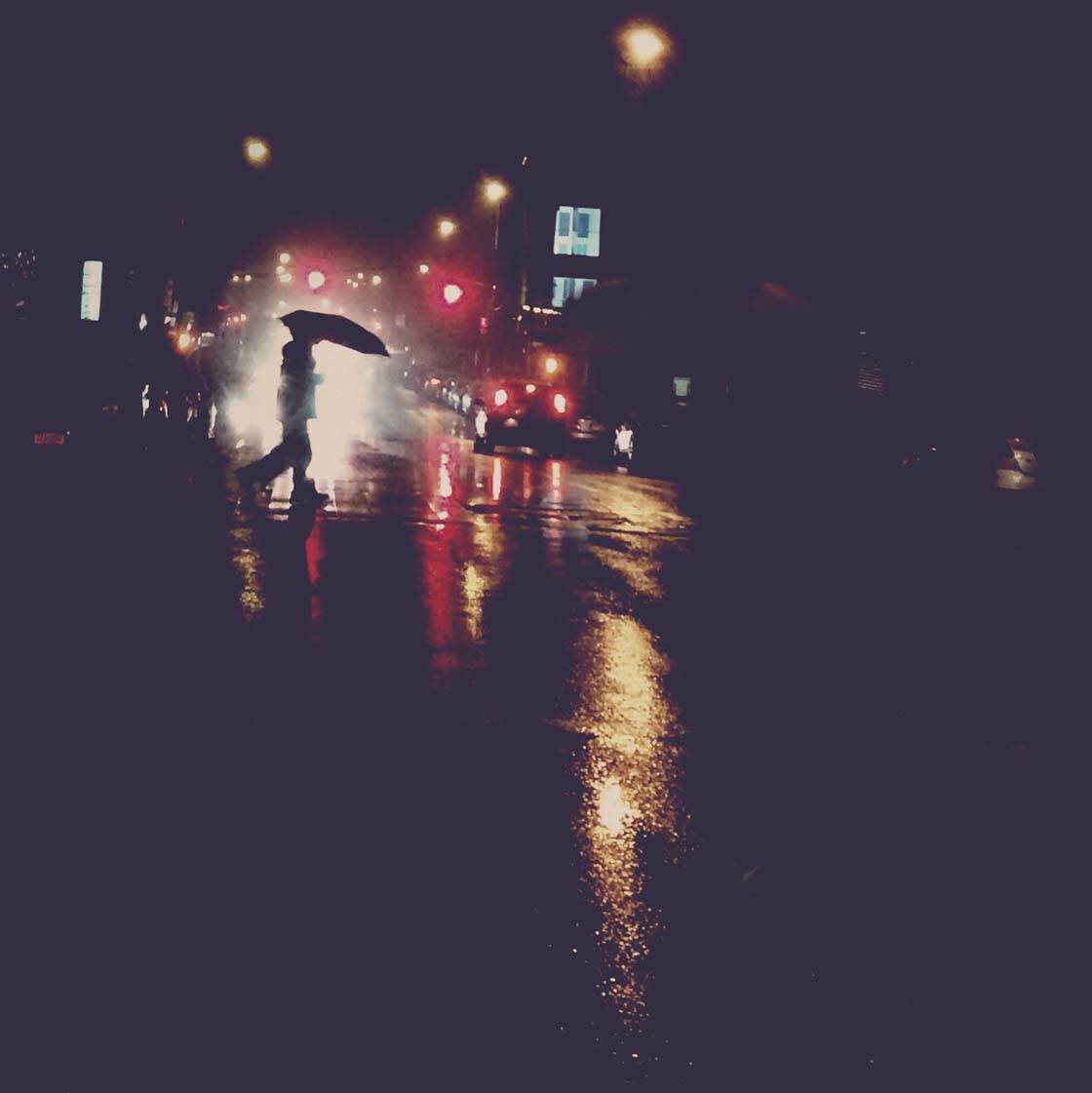 But I keep them up as a reminder to me of where I started and where I am now, with so much more to learn and improve upon. But there is definitely a progression evident!
What's next for you in your iPhone photography journey?
I hope to keep doing what I'm doing, shooting every day and getting closer to an approach and style that I can call my own.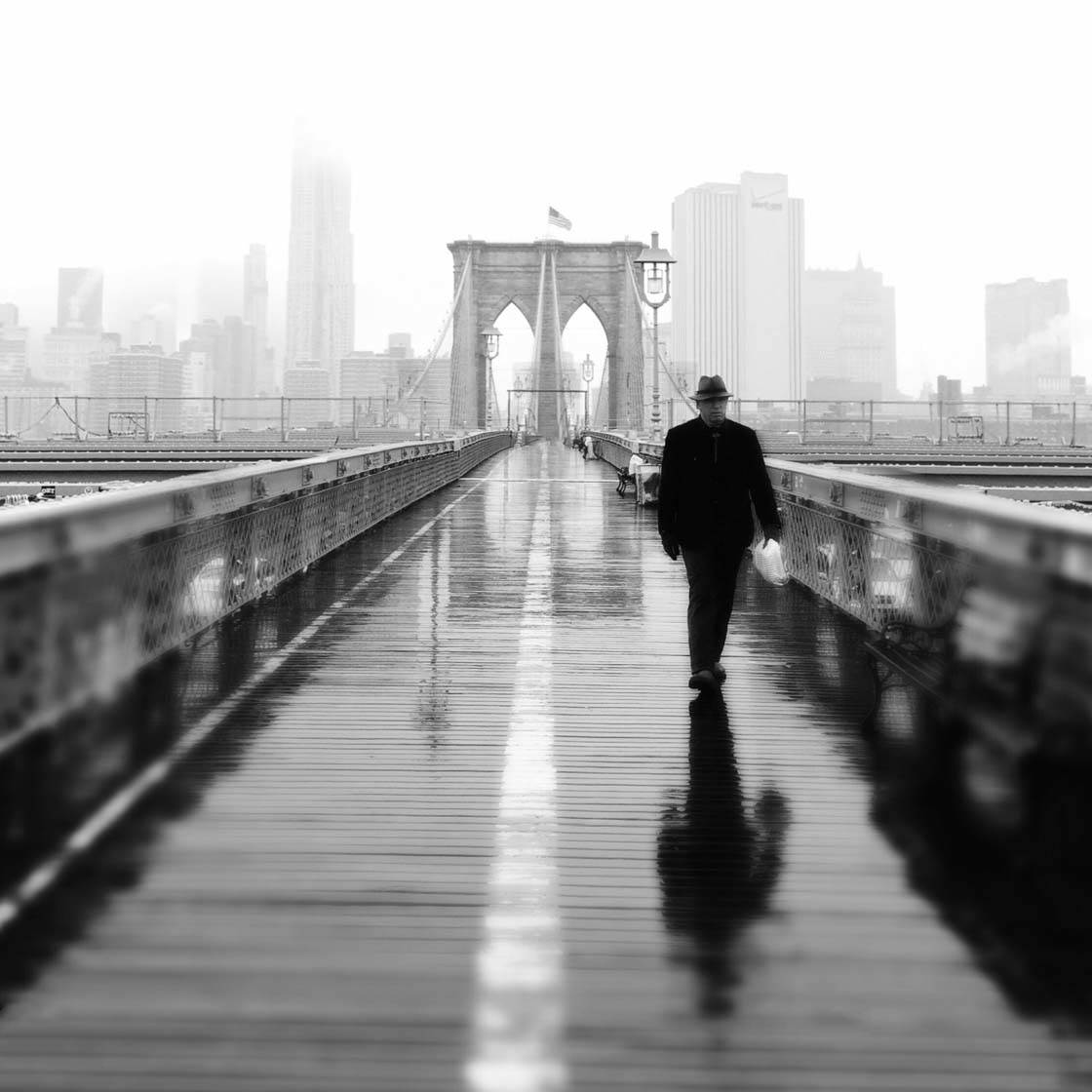 I'm working on a website where folks could purchase prints. I'm also in the process of publishing a book, but it's taking longer than I thought it would. The decisions about what photos to include is a little daunting.
Which iPhone photographers do you admire the most?
I'd rather not single anyone out, because there are so many that I'm lucky to call friends online and in real life that I would inevitably and inadvertently leave someone out.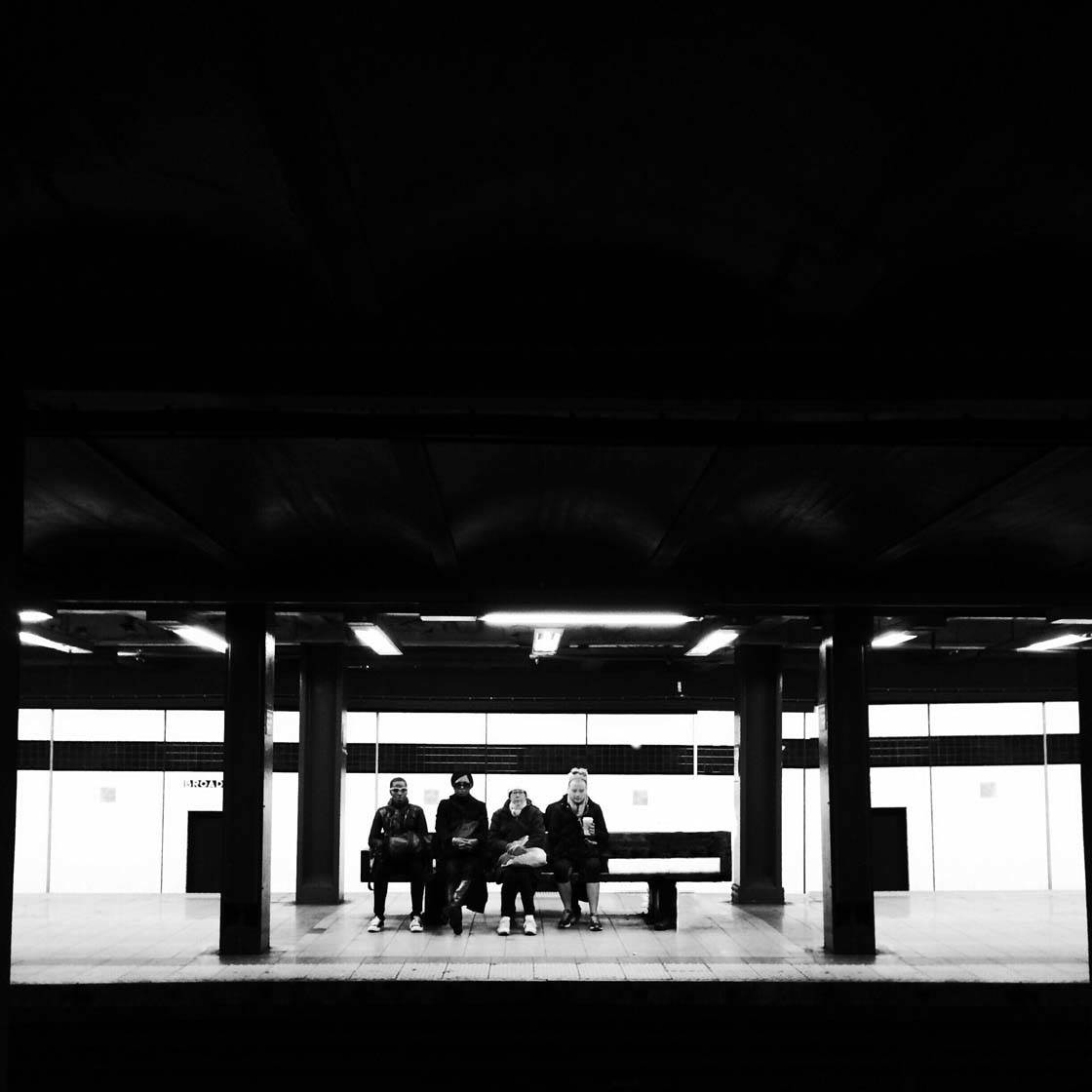 I would, however, like to mention some of the street photographers that have been immensely inspiring and continue to be role models for me: Martin Parr, Diane Arbus and Bruce Gilden.
Where can we see your iPhone photography?
I post every day on Instagram @shelserkin. You can also see my photography on my blog, Flickr, EyeEm, 500px, Twitter and everywhere else @shelserkin. I'll post a link to my website when it's published.