Do you want to make a photo look like a painting? It's easy with an iPhone photo painting app! But with so many photo art apps available, how do you know which one to use? In this article, you'll discover the 5 best painting apps for turning your iPhone photos into beautiful works of art.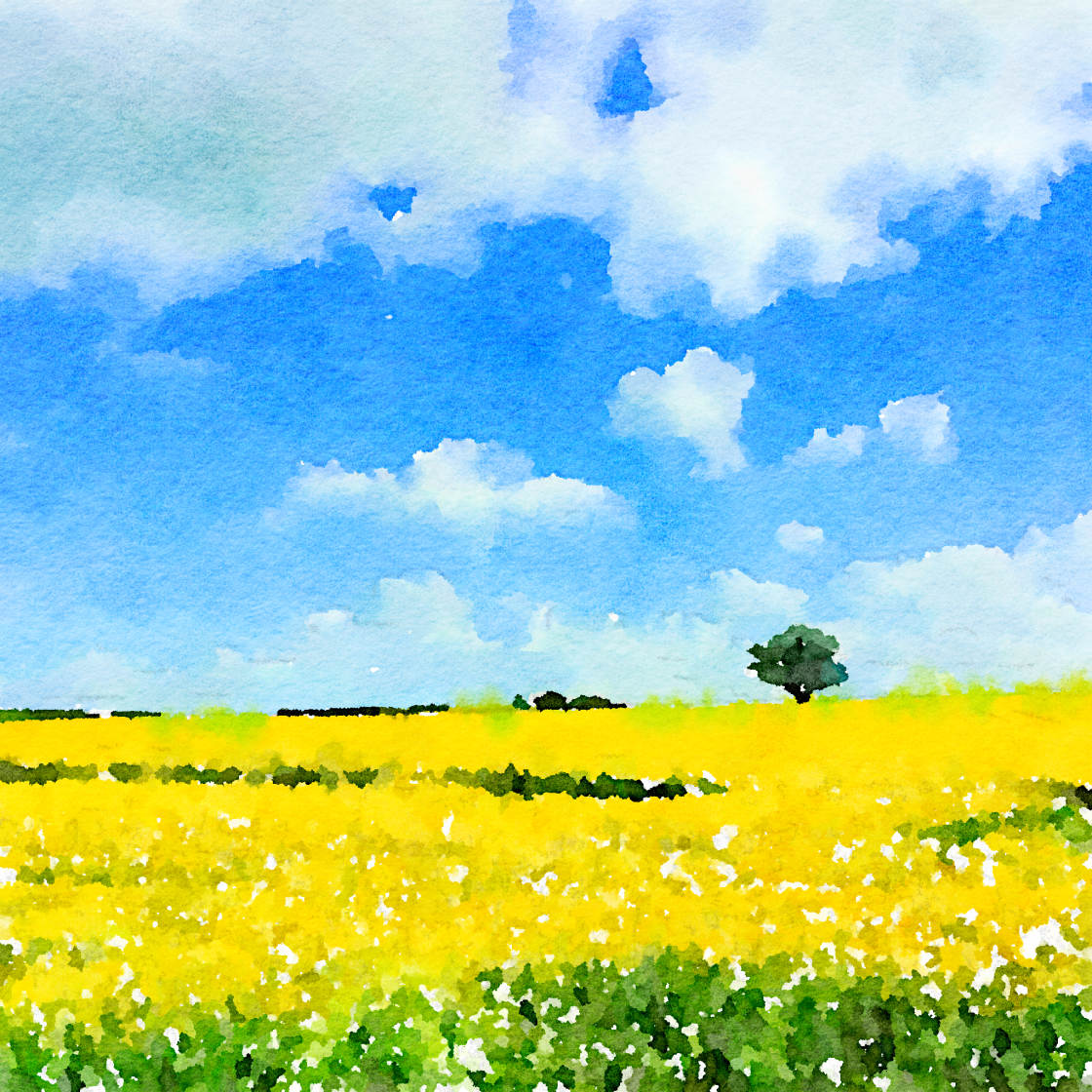 1. Brushstroke App
The Brushstroke app ($3.99) converts your photo into a painting with just one tap.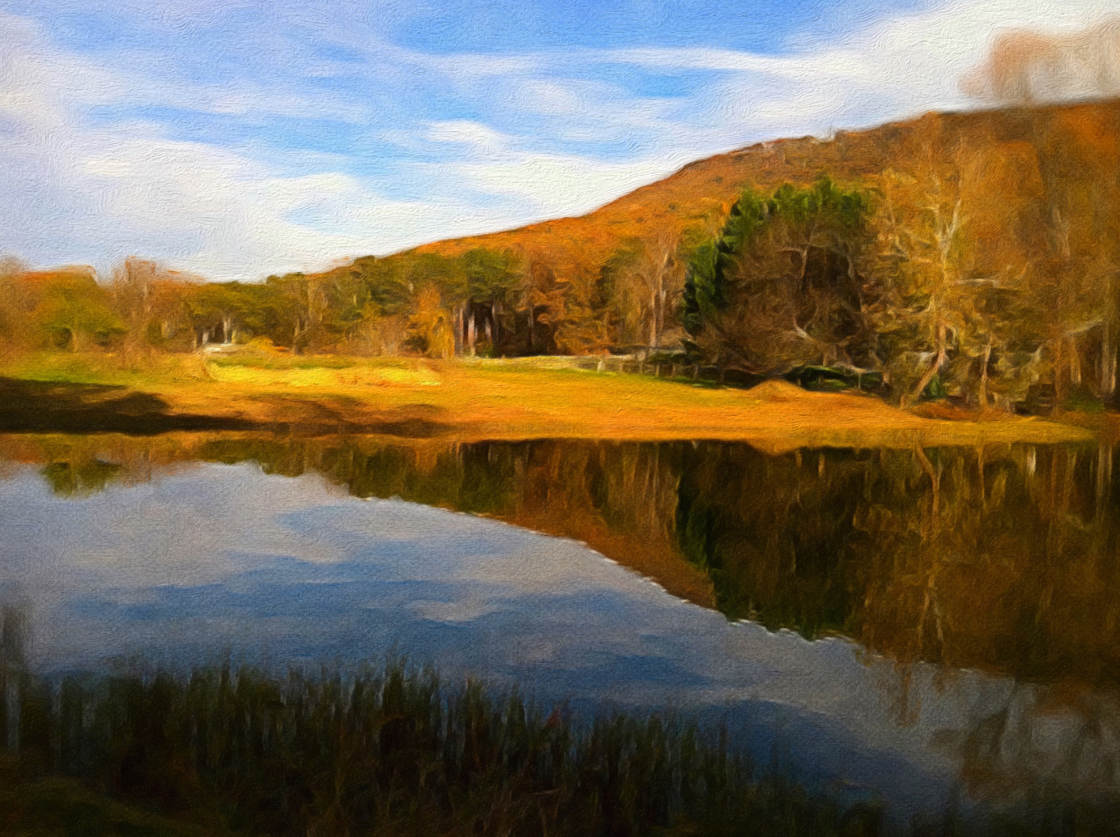 It offers more than 50 different presets in a wide variety of painting styles.
These include watercolor, acrylic, oil, lead pencil, gloss, and abstract.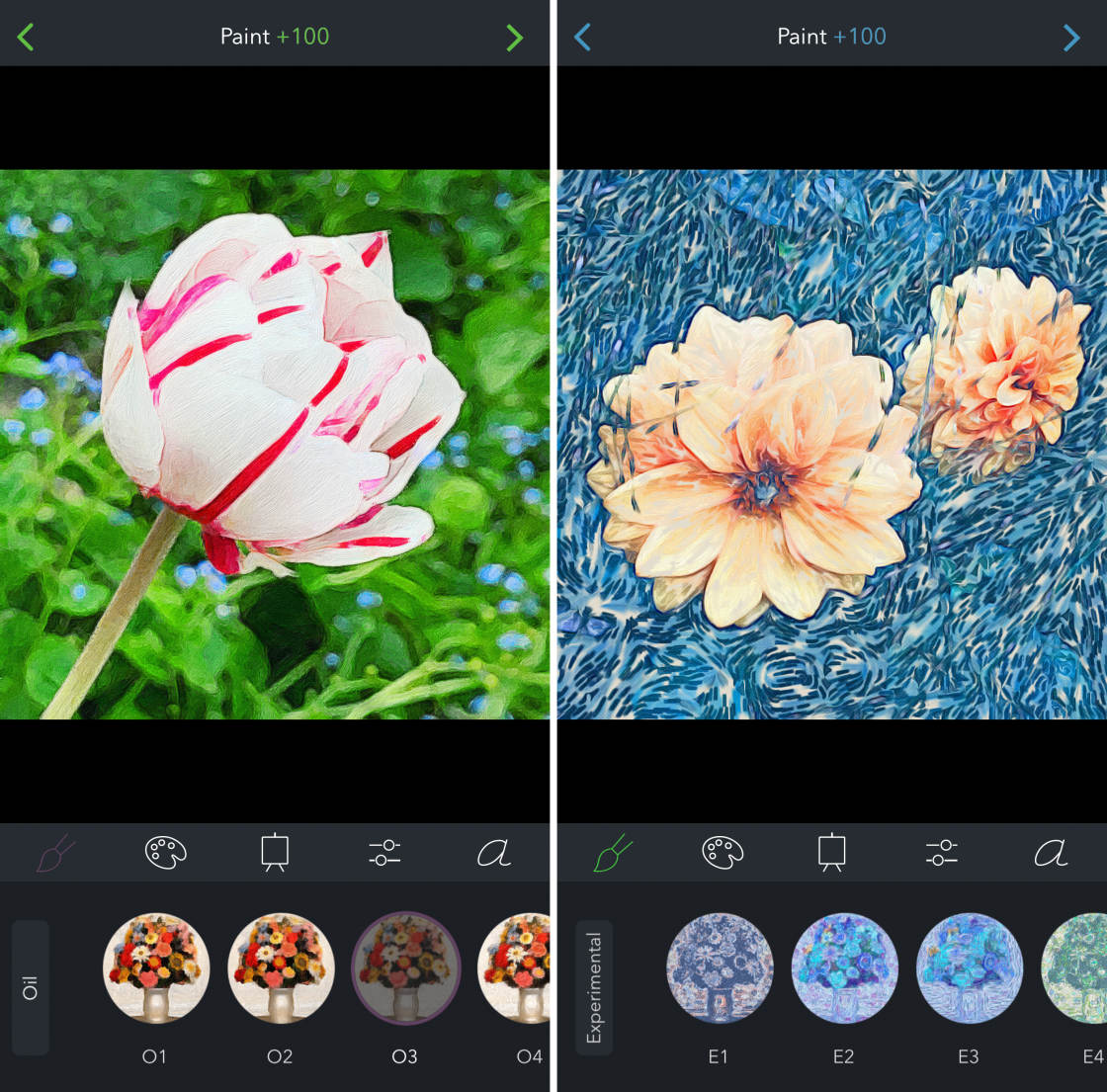 The Brushstroke app makes it very easy to turn a photo into a painting.
To apply a paint effect, simply select the style you want to use. You can adjust the paint intensity to achieve just the look you want.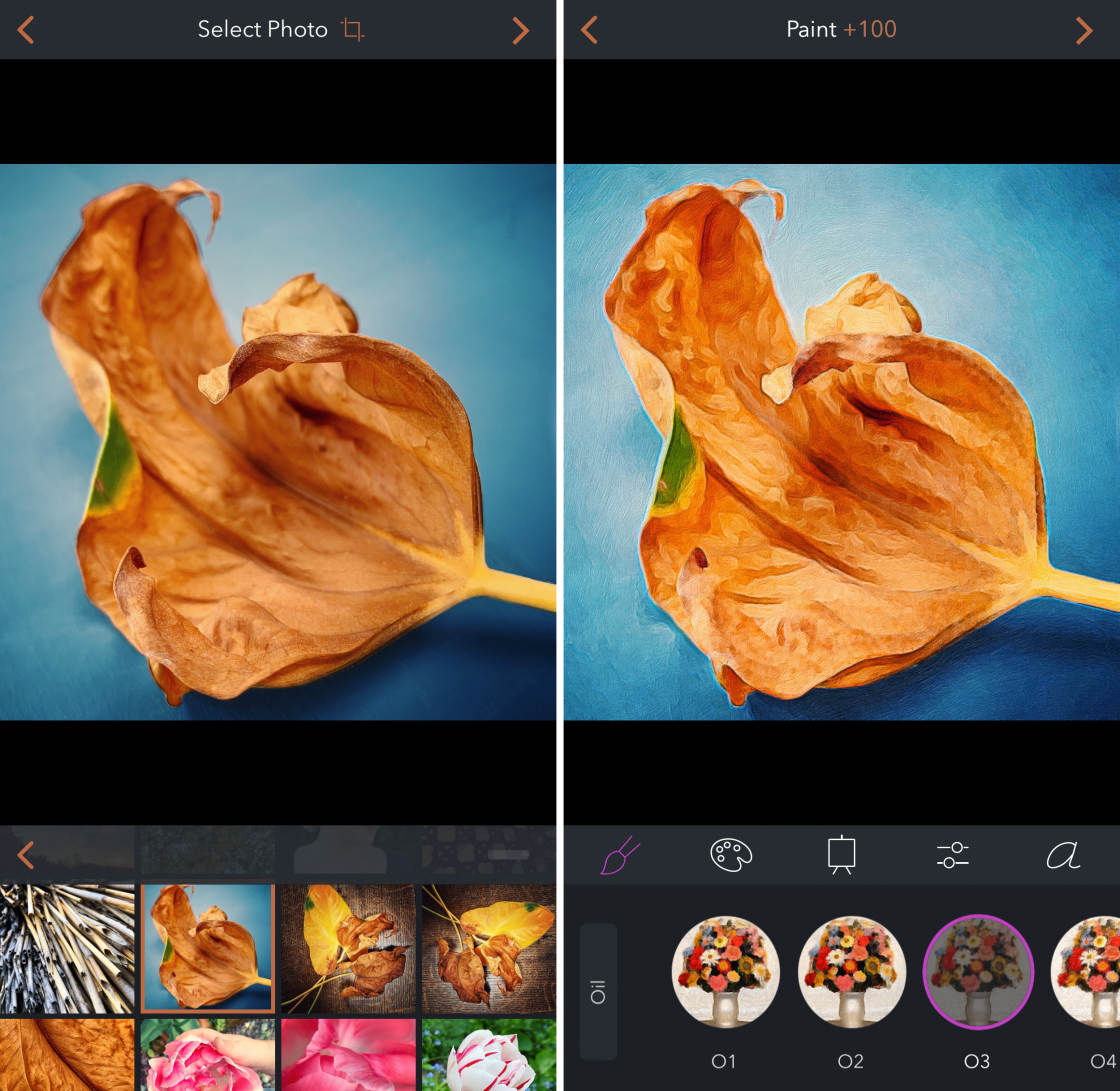 After painting the photo, you can edit settings such as contrast, saturation, exposure, and sharpness.
You can also adjust the colors or change the background texture.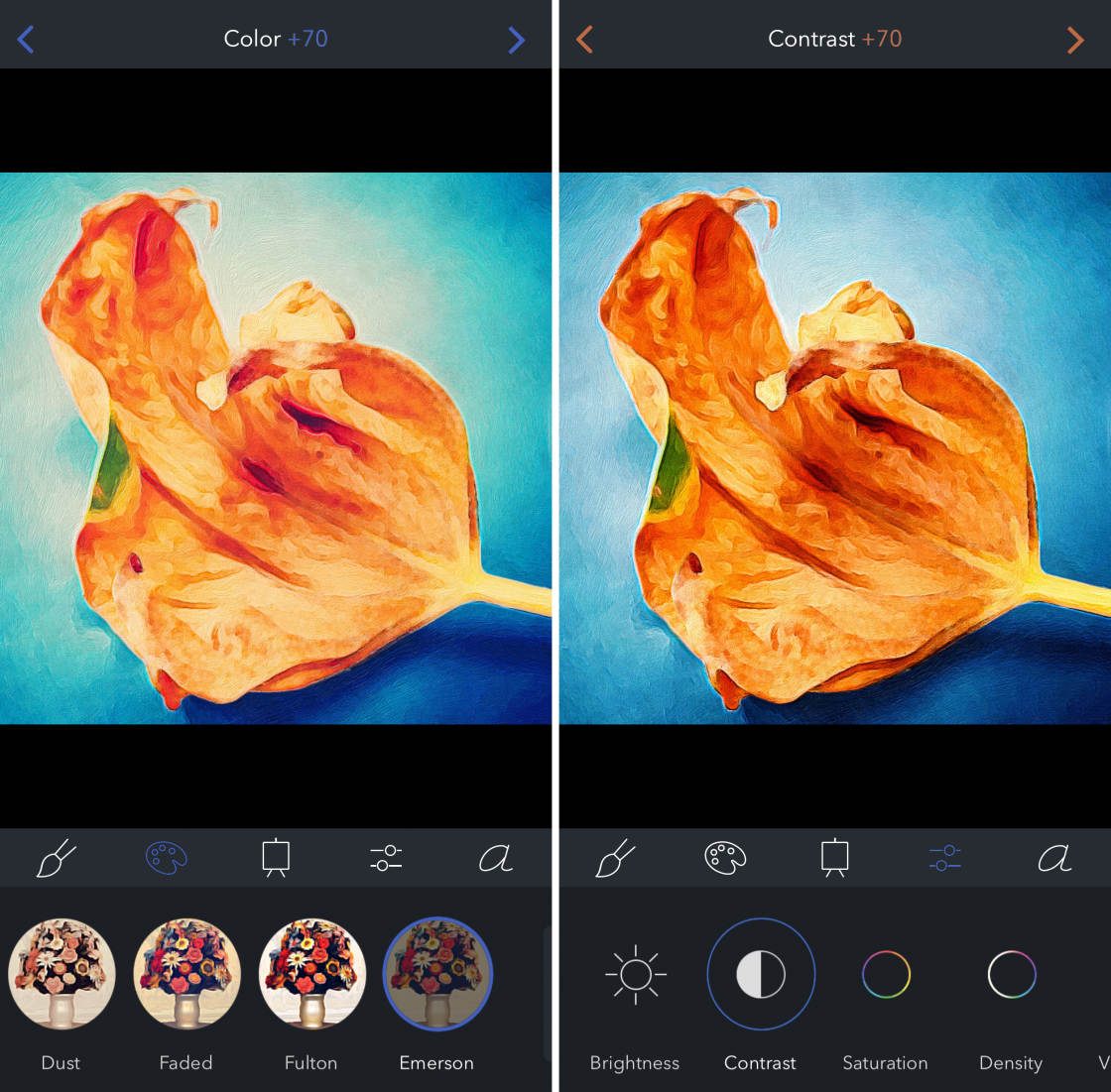 Do you want to see your masterpiece framed on your wall? It's easy with Brushstroke!
You can order prints directly from the app and get them shipped straight to your doorstep.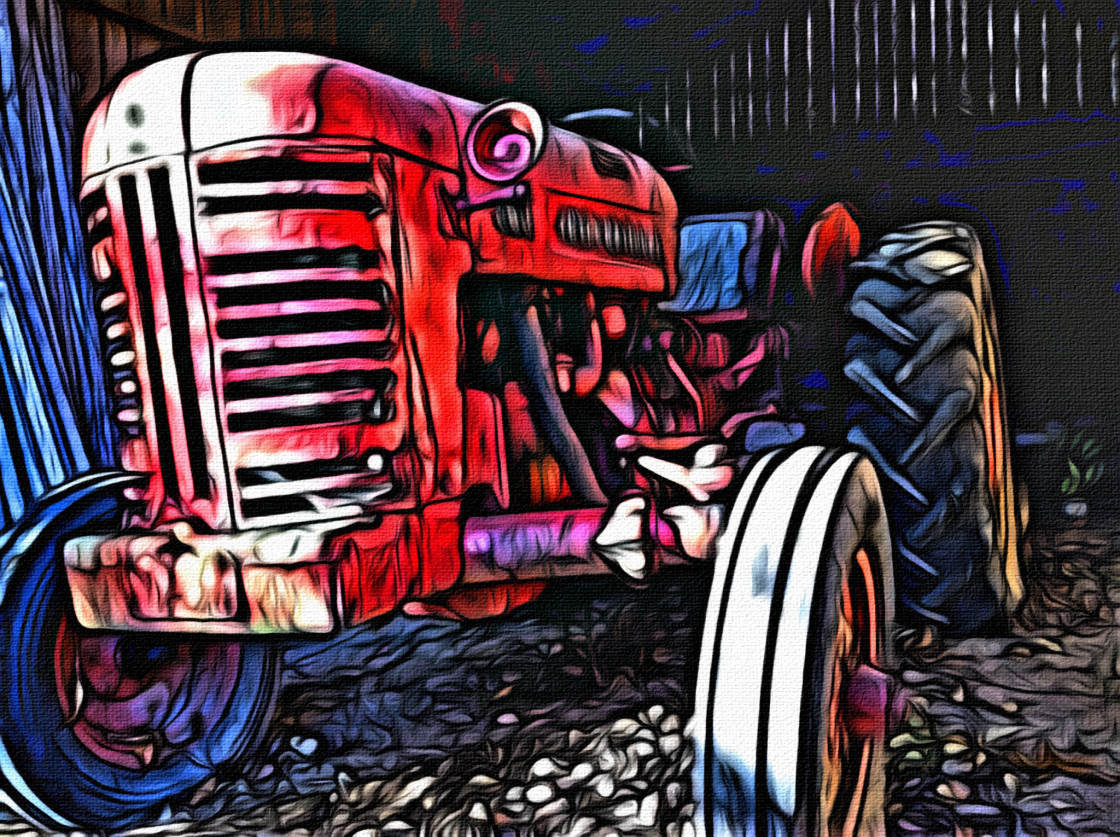 If you want to create beautiful paintings using a wide range of styles, Brushstroke is the app for you!
2. Glaze App
Glaze is a free photo to painting app that converts your pictures into textured paintings.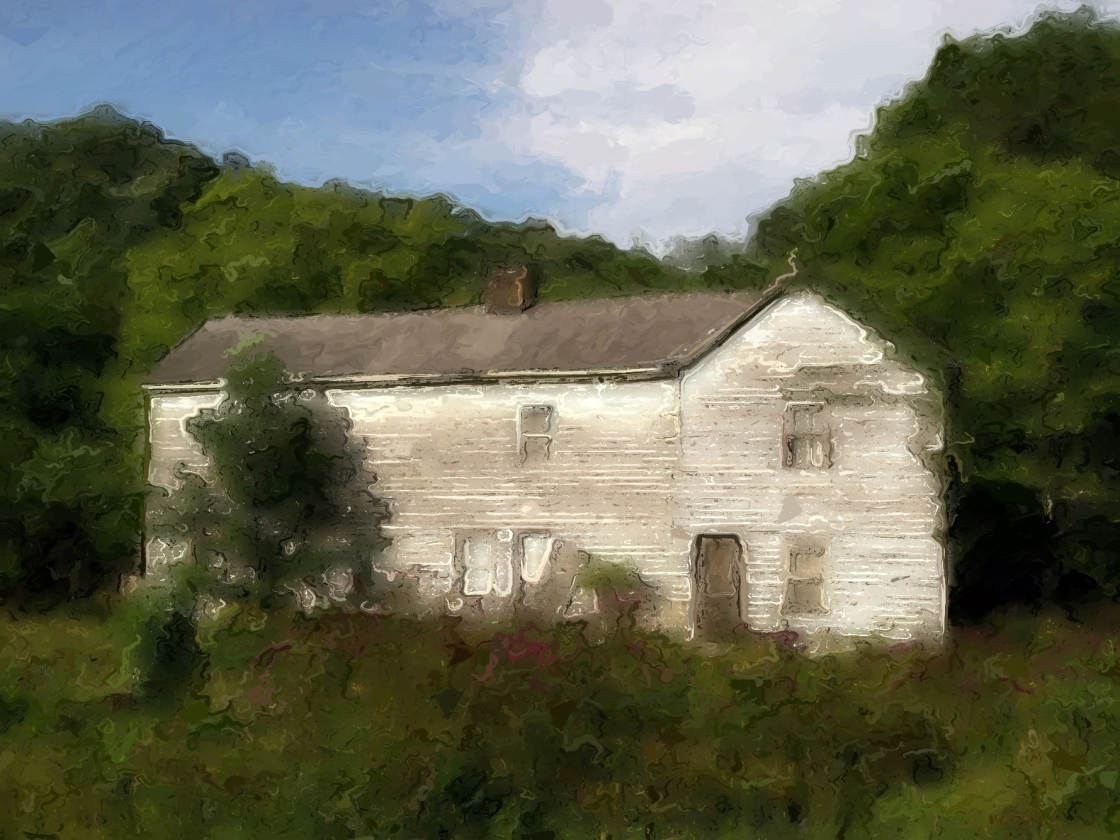 With the free version of Glaze, there are 36 painting styles to choose from.
But you can unlock more styles for an additional $2.99.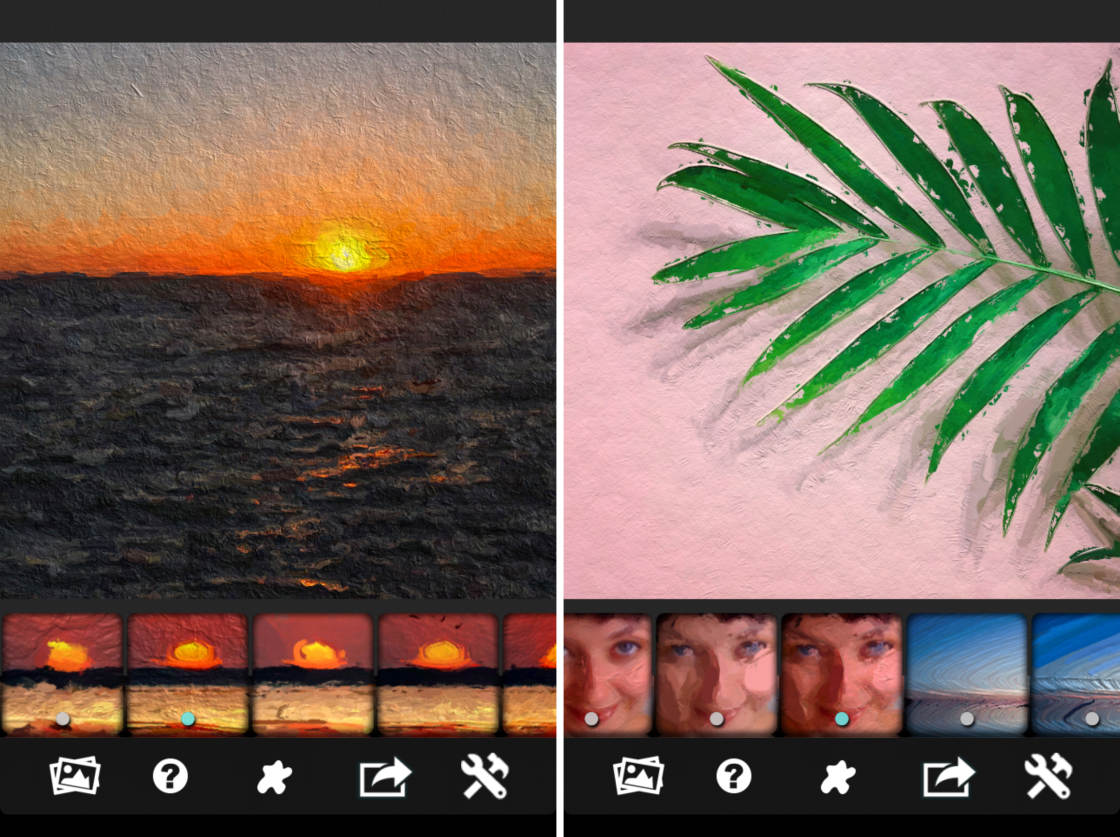 The app also allows you to create your own presets by stacking different styles together.
Another great feature of the Glaze app is the mask tool. This lets you apply the paint effect to only certain parts of your photo.
However, to use this feature, you'll need to pay an extra $2.99 to unlock the transparency pack.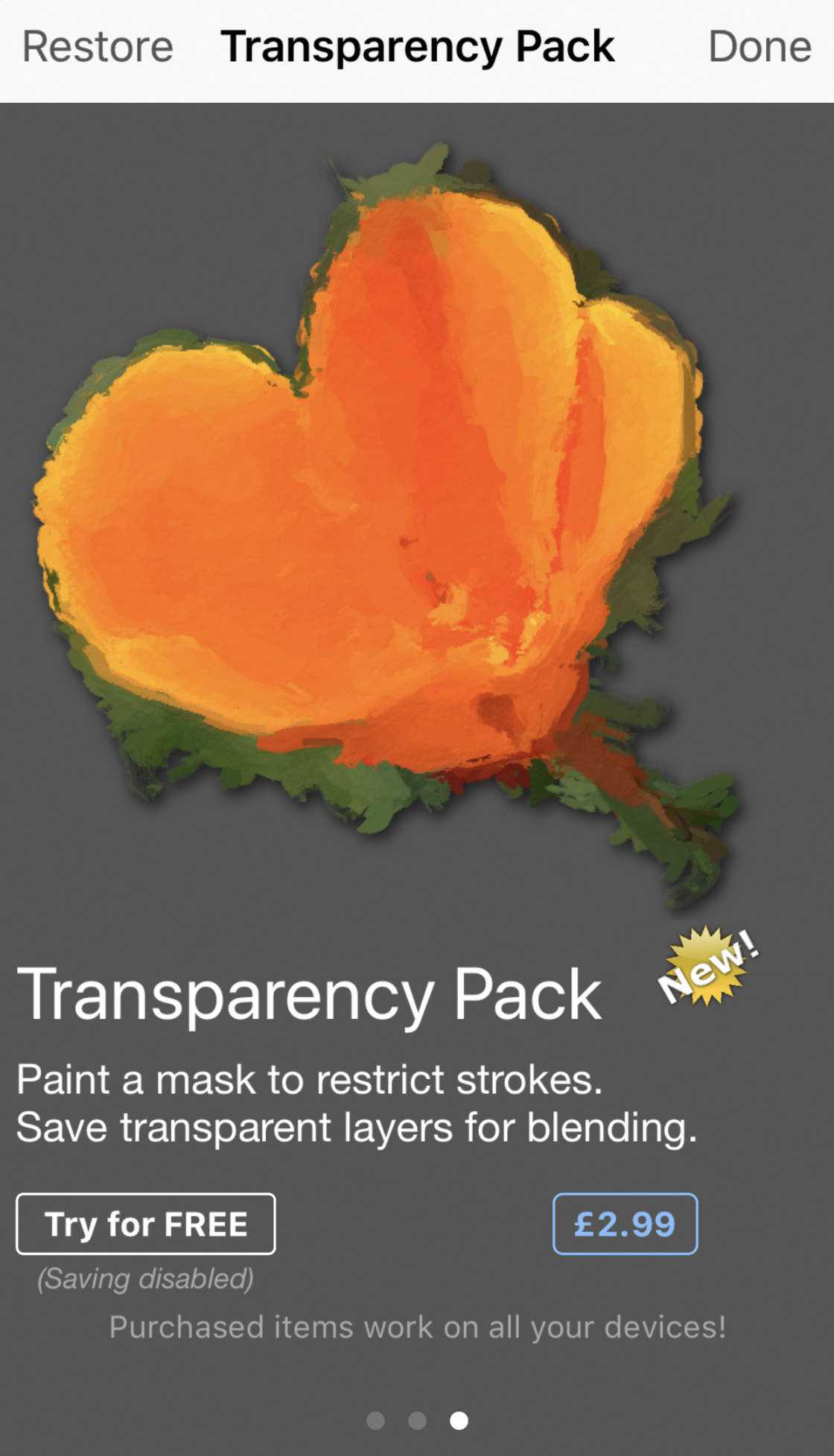 Many of the Glaze painting presets are strongly textured. And some of the effects will create interesting abstract images.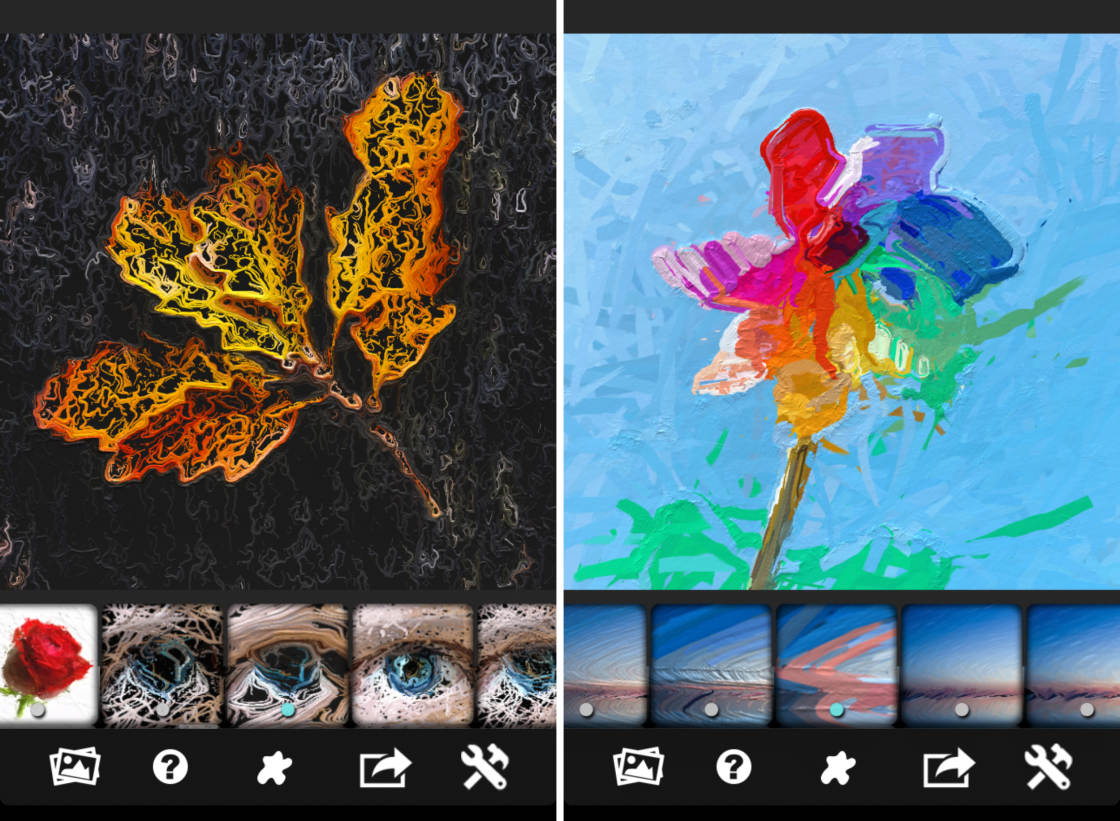 You can use the Glaze paint effects on any photo. But I find it works best on pictures that have strong shapes and contrasting colors.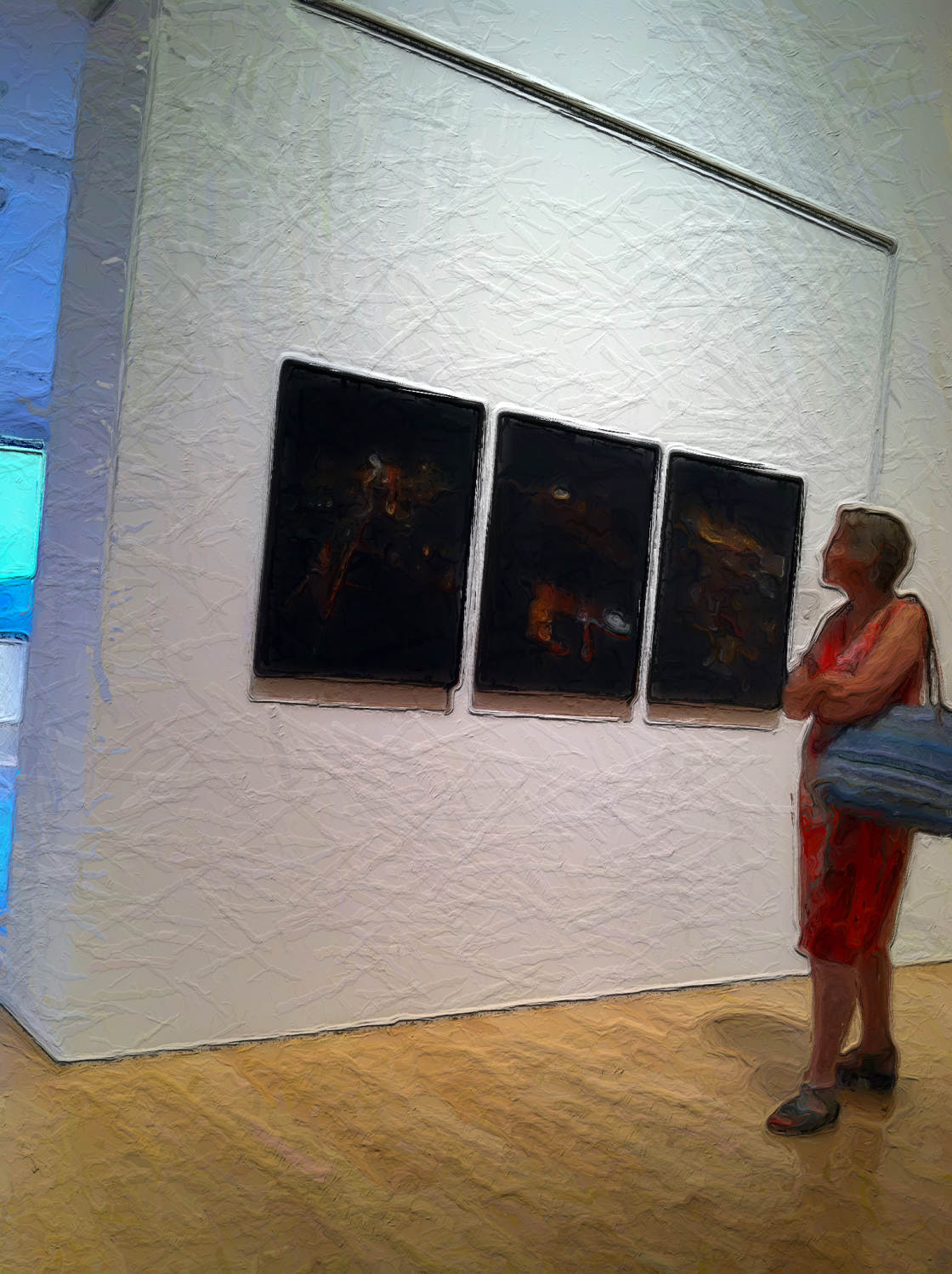 If you want to create paintings with a strong texture, Glaze is the perfect photo art app.
3. Waterlogue App
The Waterlogue app ($4.99) turns your iPhone photos into beautiful watercolor paintings.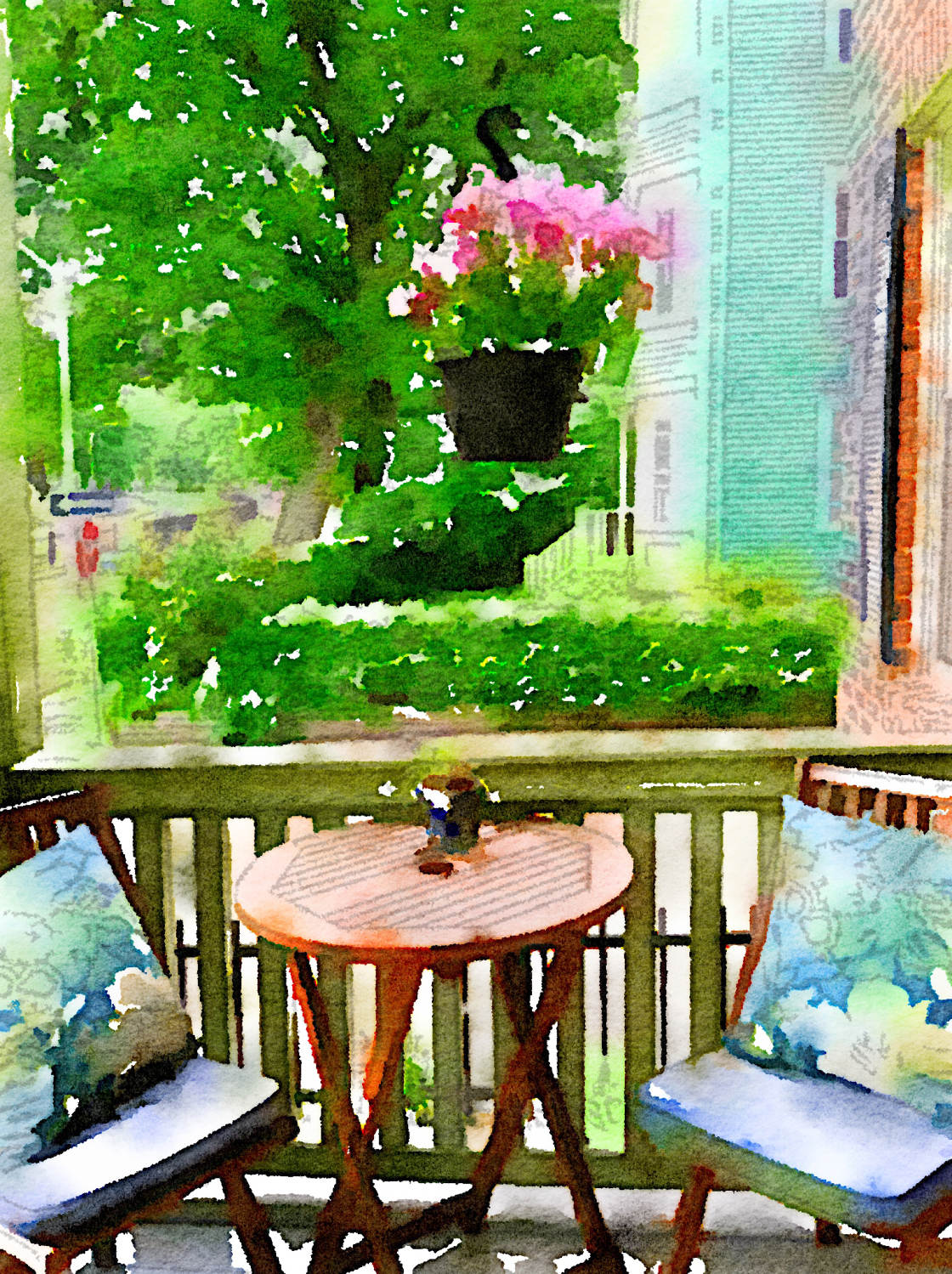 This watercolor app is incredibly simple to use.
As soon as you open a photo, the app automatically turns it into a stunning watercolor.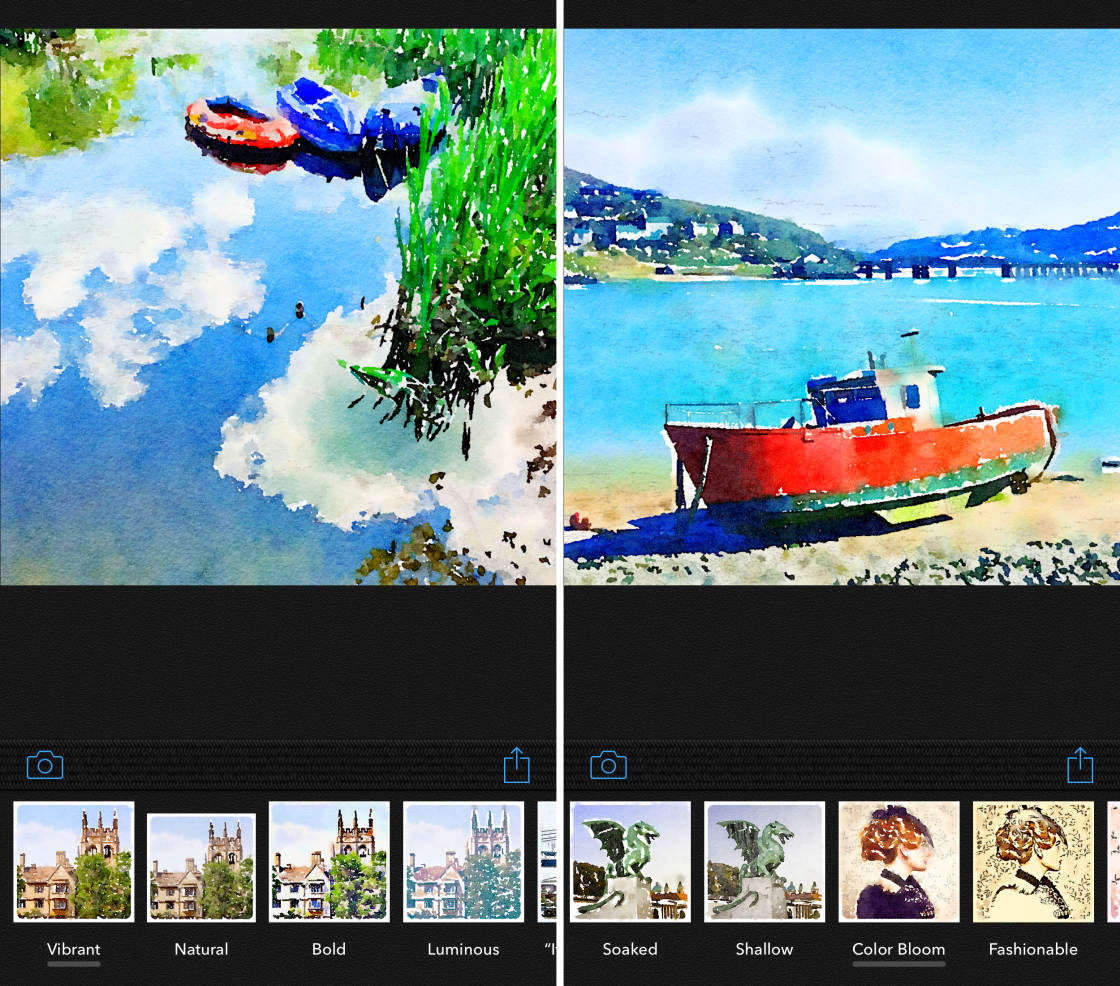 There are 14 gorgeous watercolor styles to choose from. Each style varies in wetness, outline, and color.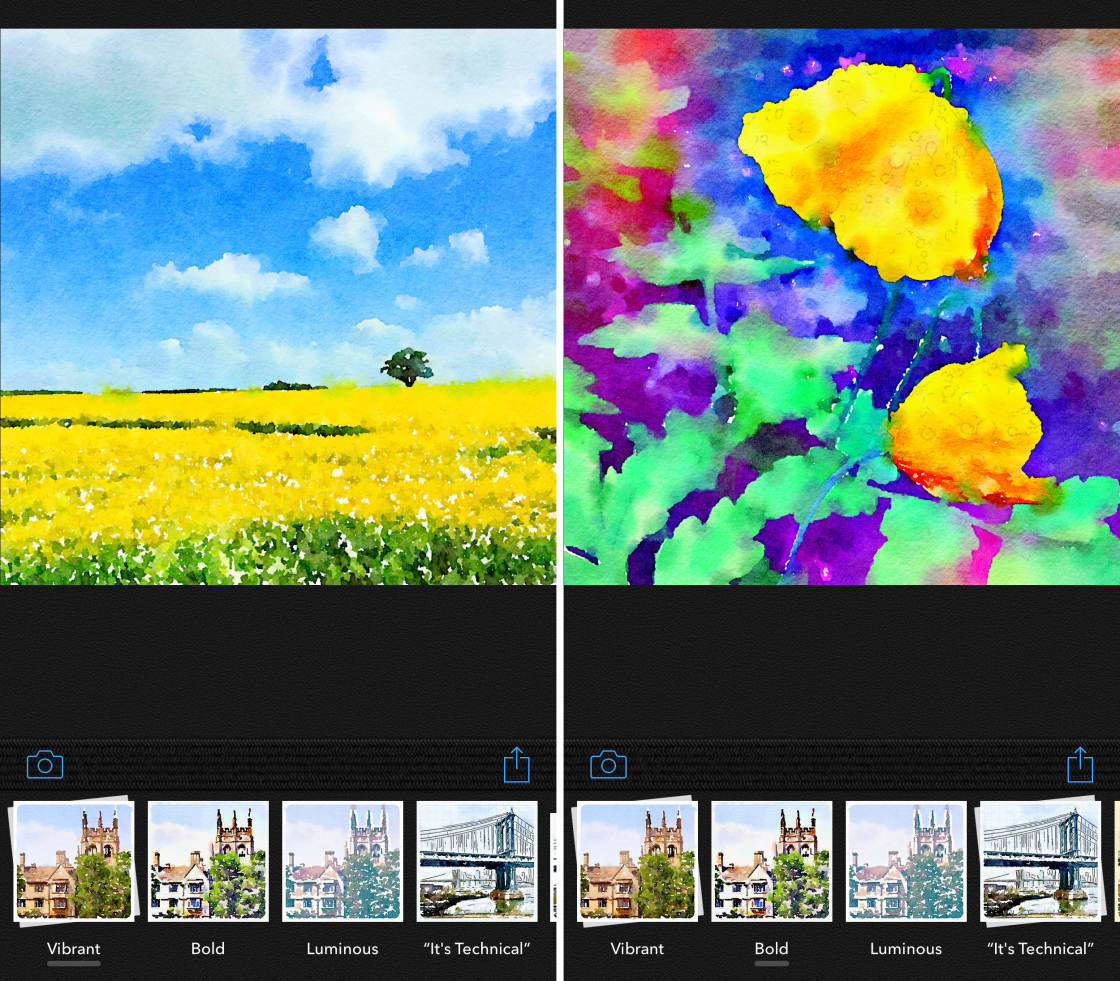 After applying your chosen paint style, you can change the brush size and image brightness. You can also add a white border if you wish.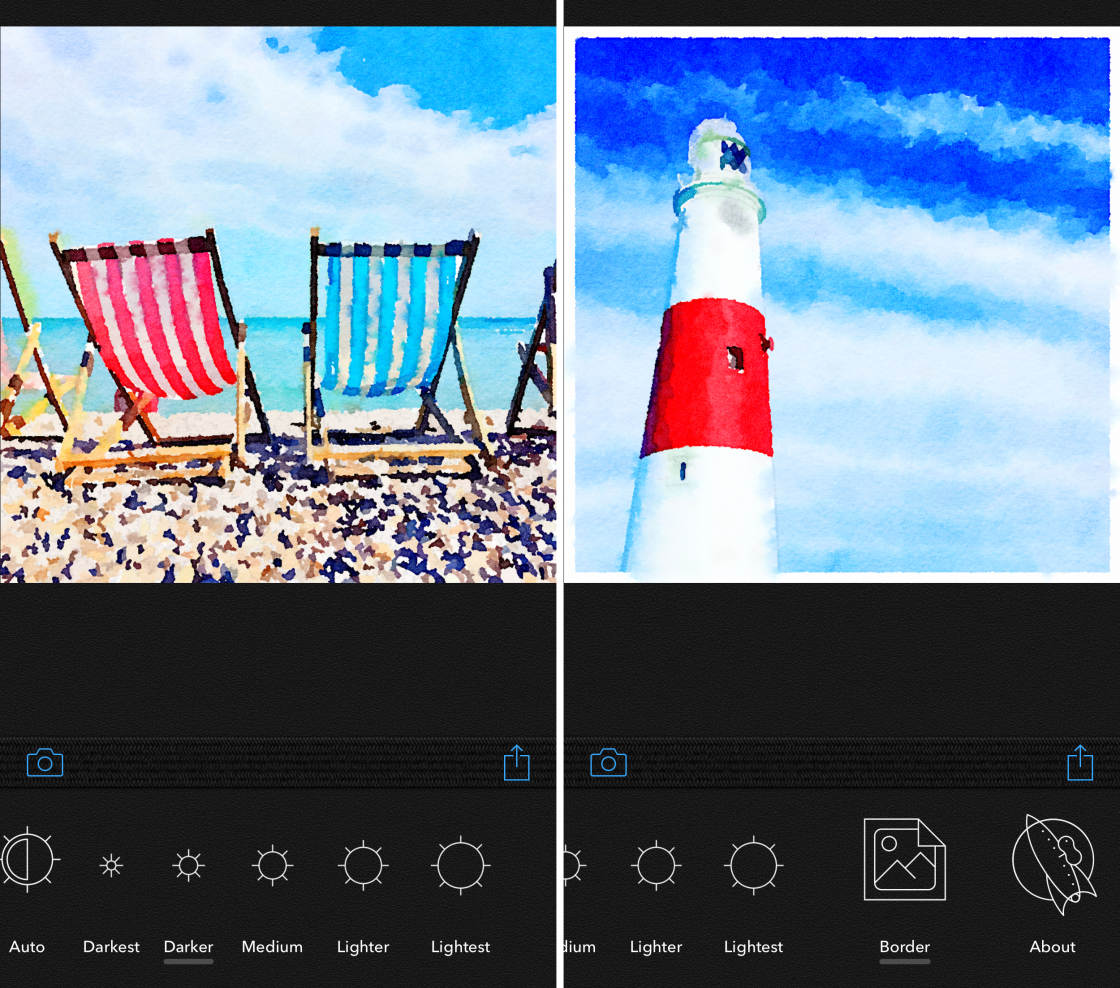 I find this app works best on landscapes, street scenes, and still life photos.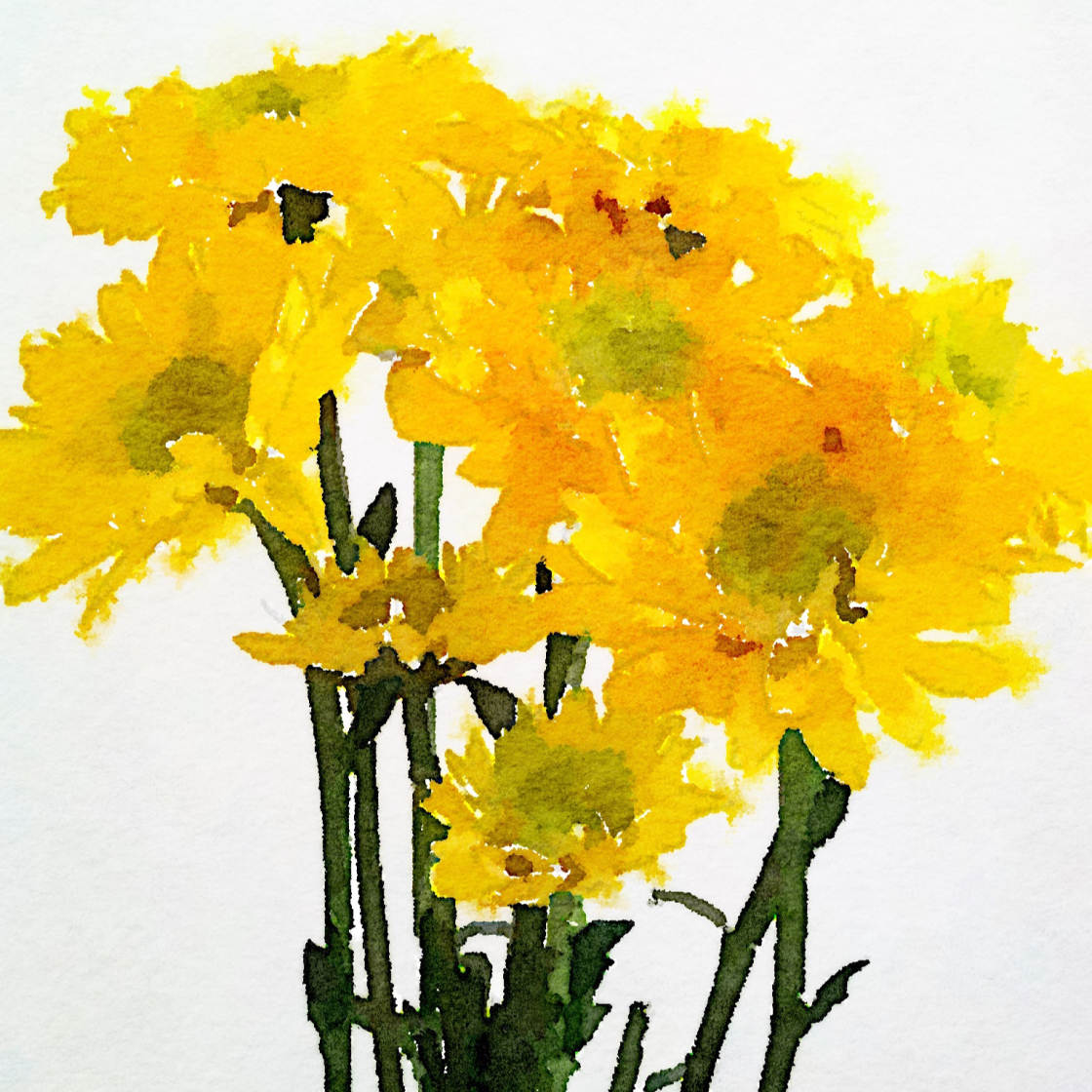 It works particularly well on landscape photos that have a blue sky with white fluffy clouds.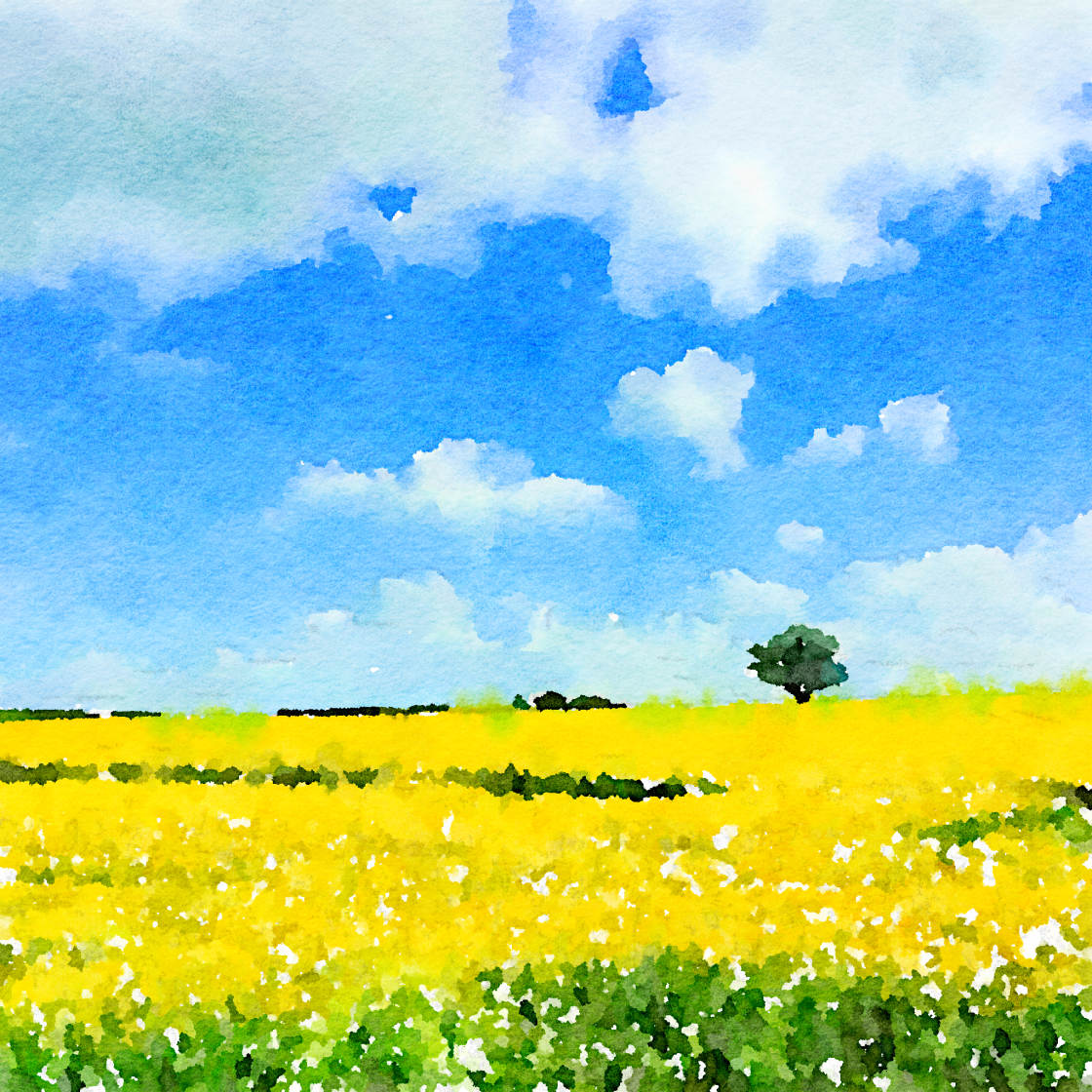 If you want to turn your photos into watercolor paintings, you can't go wrong with Waterlogue.
It just a few seconds, this picture to painting app turns your photos into incredible works of art!
4. Portrait Painter App
The Portrait Painter app ($2.99) is designed for turning your portrait photos into stylized paintings.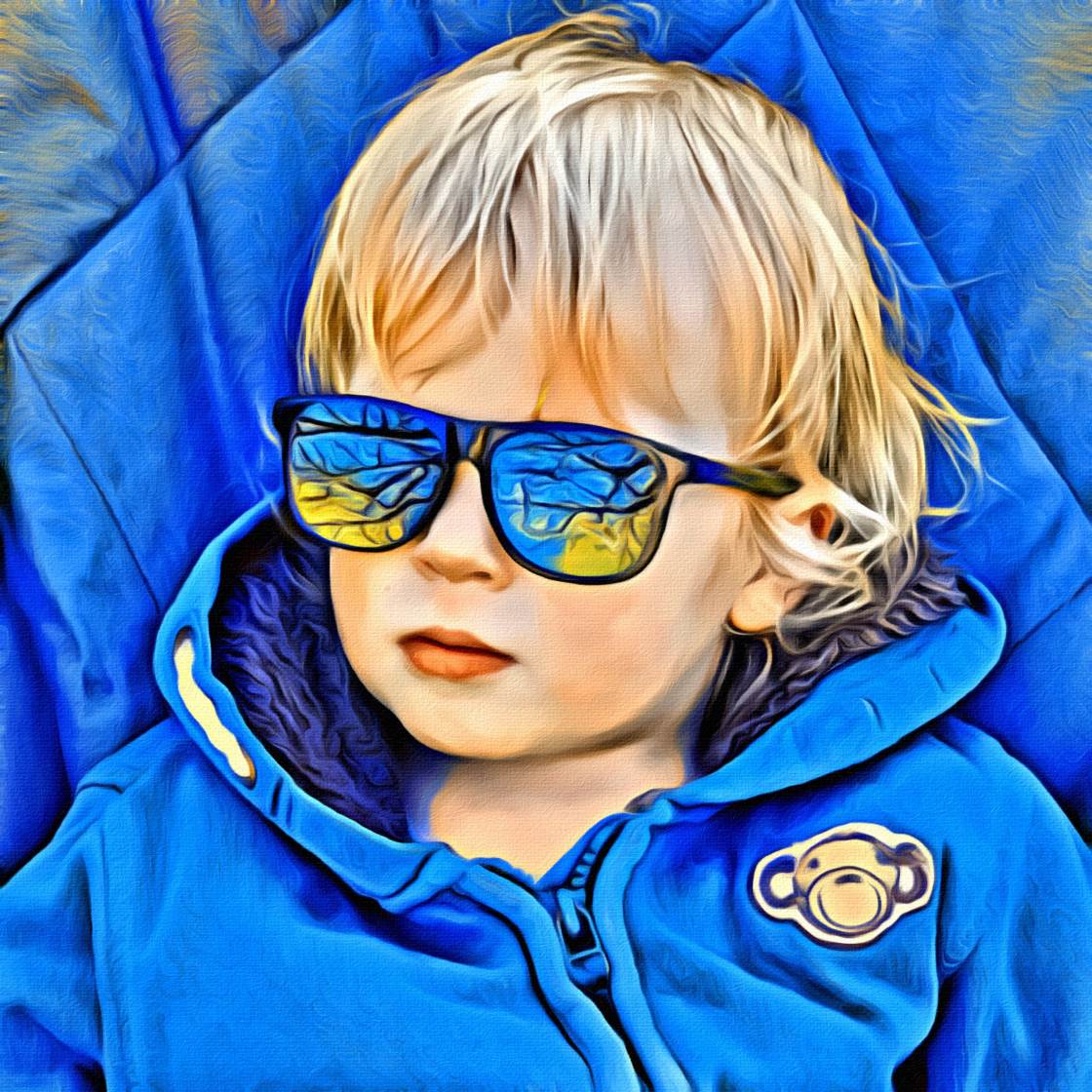 But it's actually ideal for any type of photo.
It does a terrific job of bringing out color and contrast, as you can see in the flower picture below.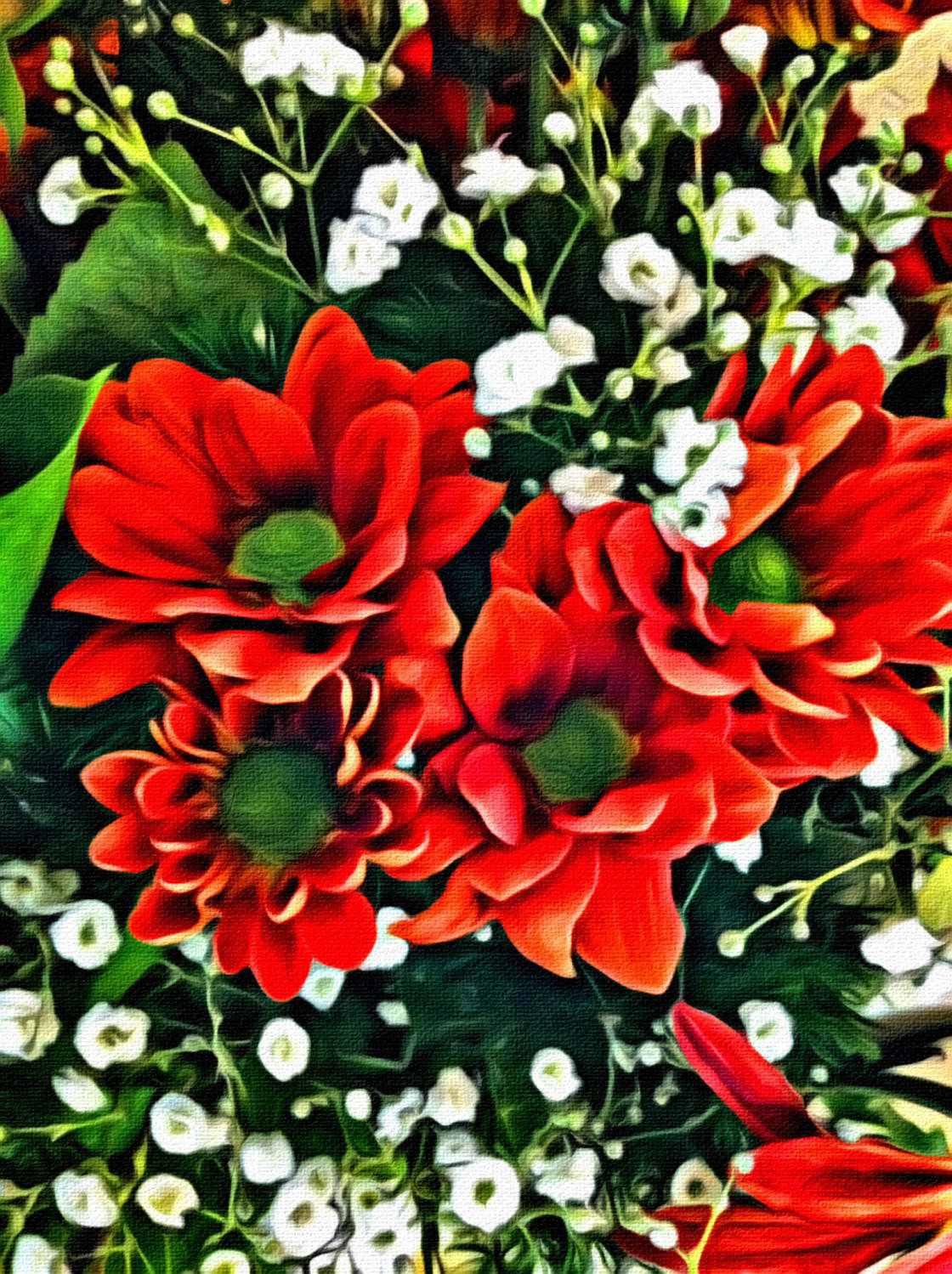 There are over 25 different painting styles to choose from.
Styles are divided into two categories: Portrait Painter and Bright & Colorful.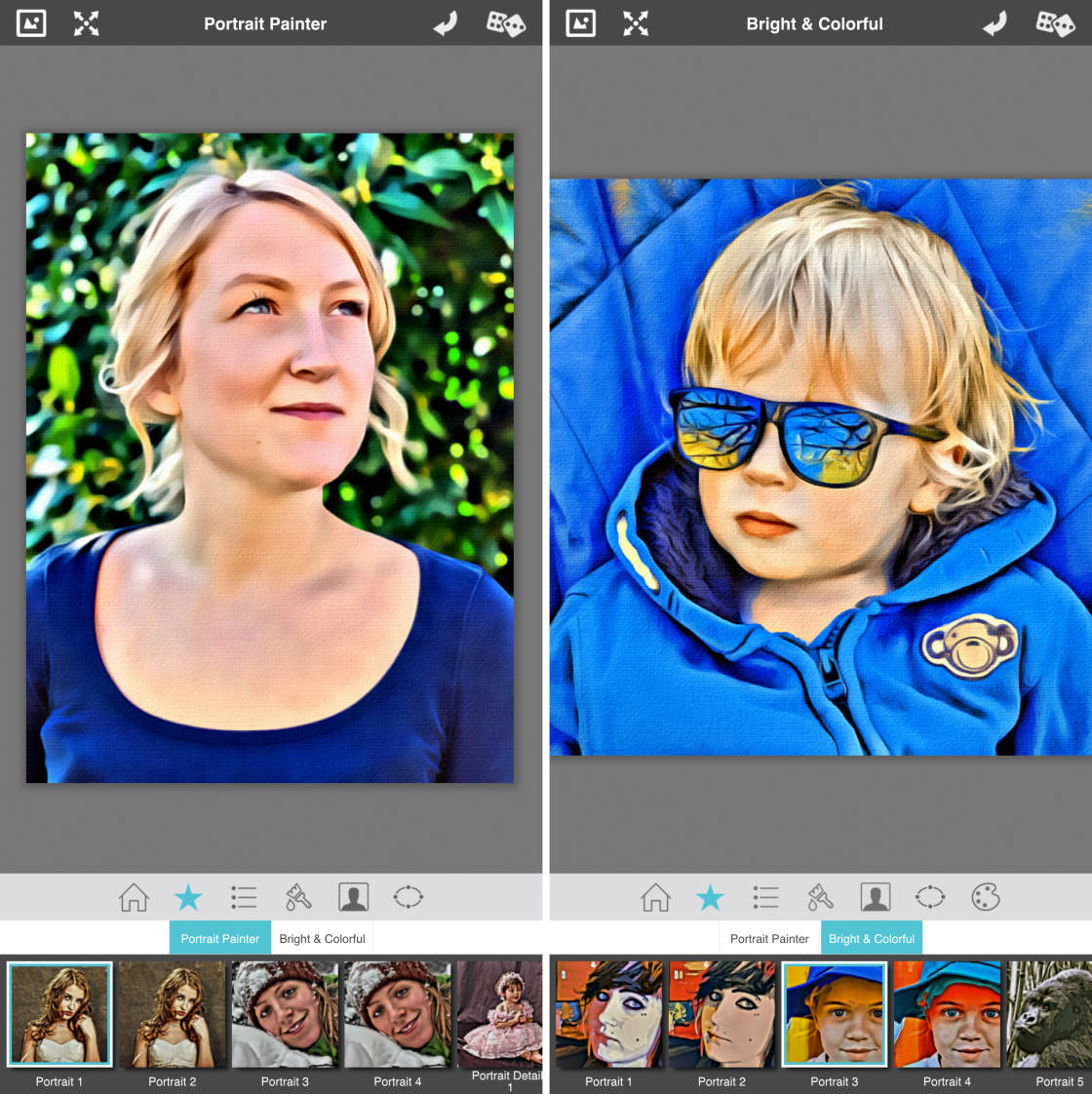 The Portrait Painter styles retain the image's natural colors. And the Bright & Colorful styles use bold, colorful brushstrokes.
You can customize your painting using a range of settings. These include brush size, skin smoothing, color enhancement, and canvas style.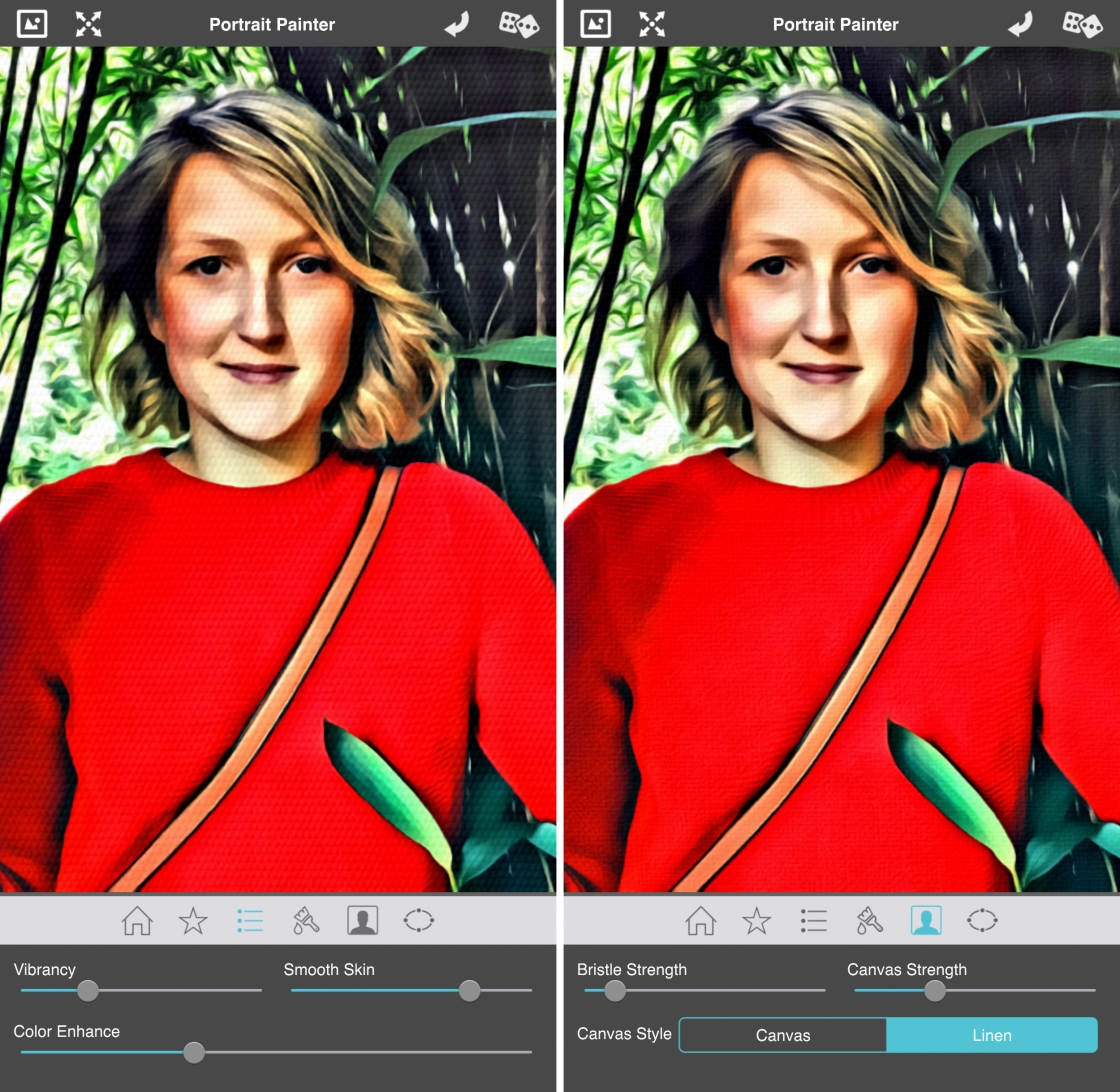 If you want to create bold, colorful paintings on a textured canvas background, Portrait Painter is a great choice.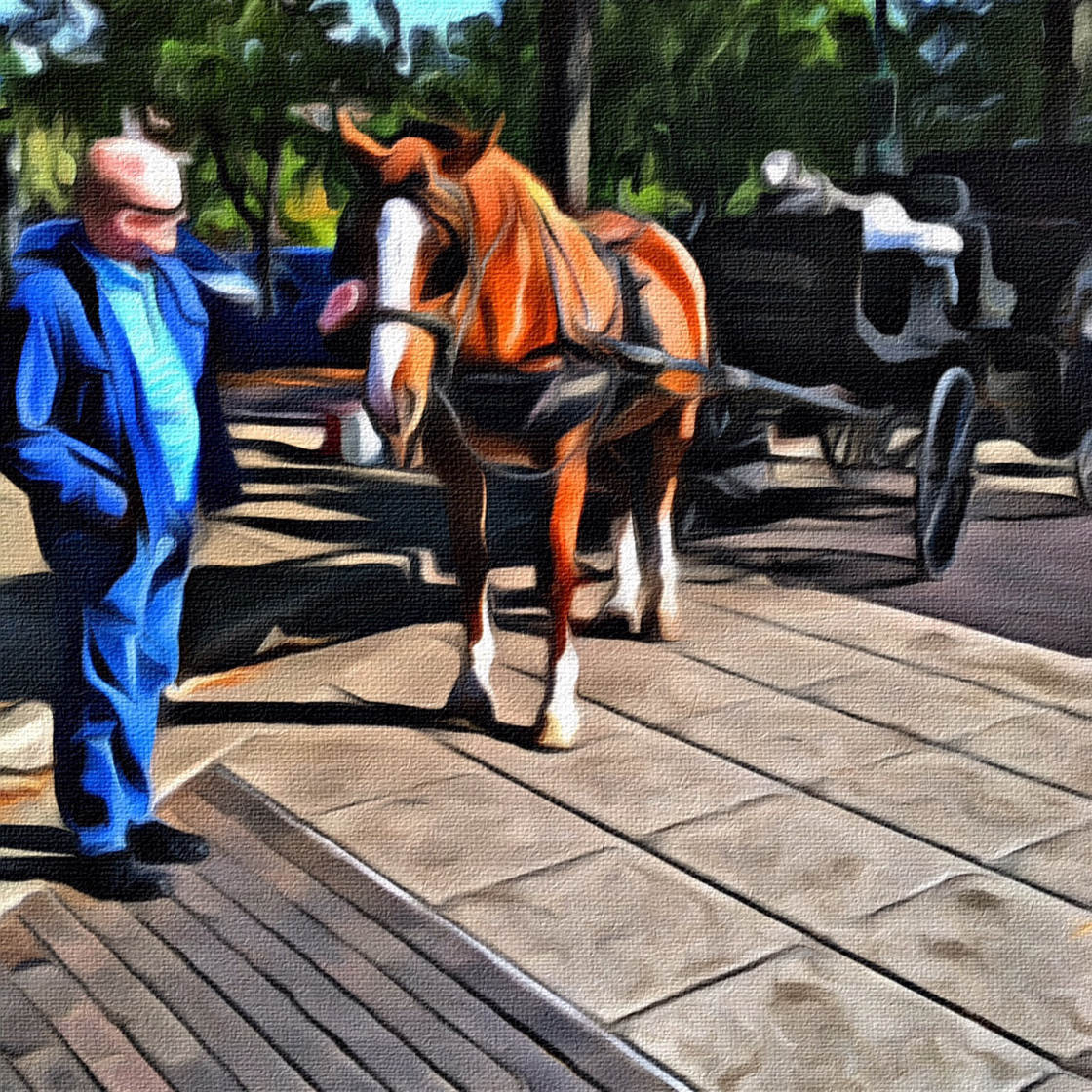 Remember, you don't need to limit yourself to portraits of people and pets. This painting style can work on many different kinds of photo.
5. Tangled FX App
The Tangled FX app ($2.99) creates a truly distinctive look.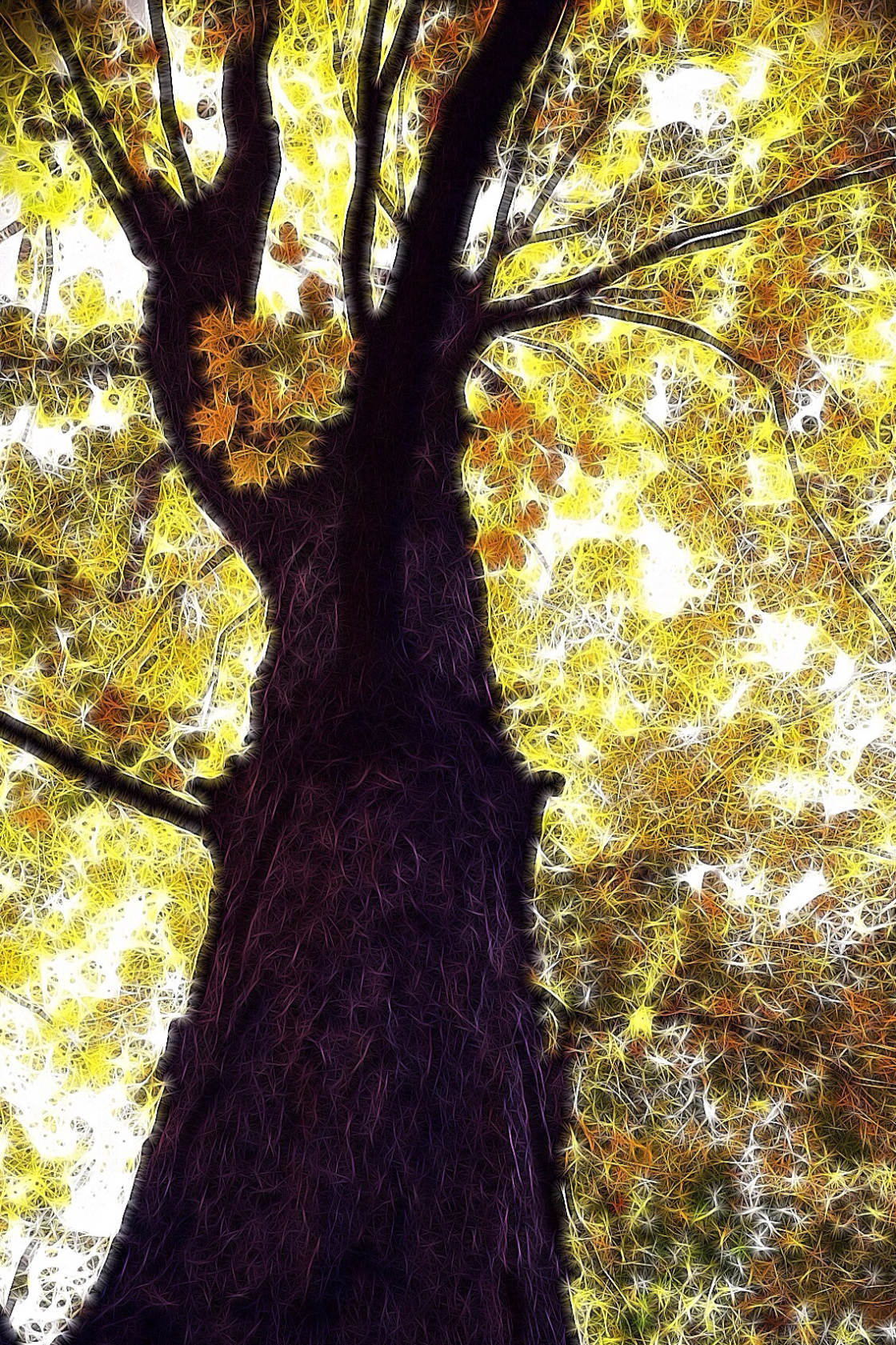 It turns your photos into paintings using "tangled" effects such as fibers, swirls, webs, and etching.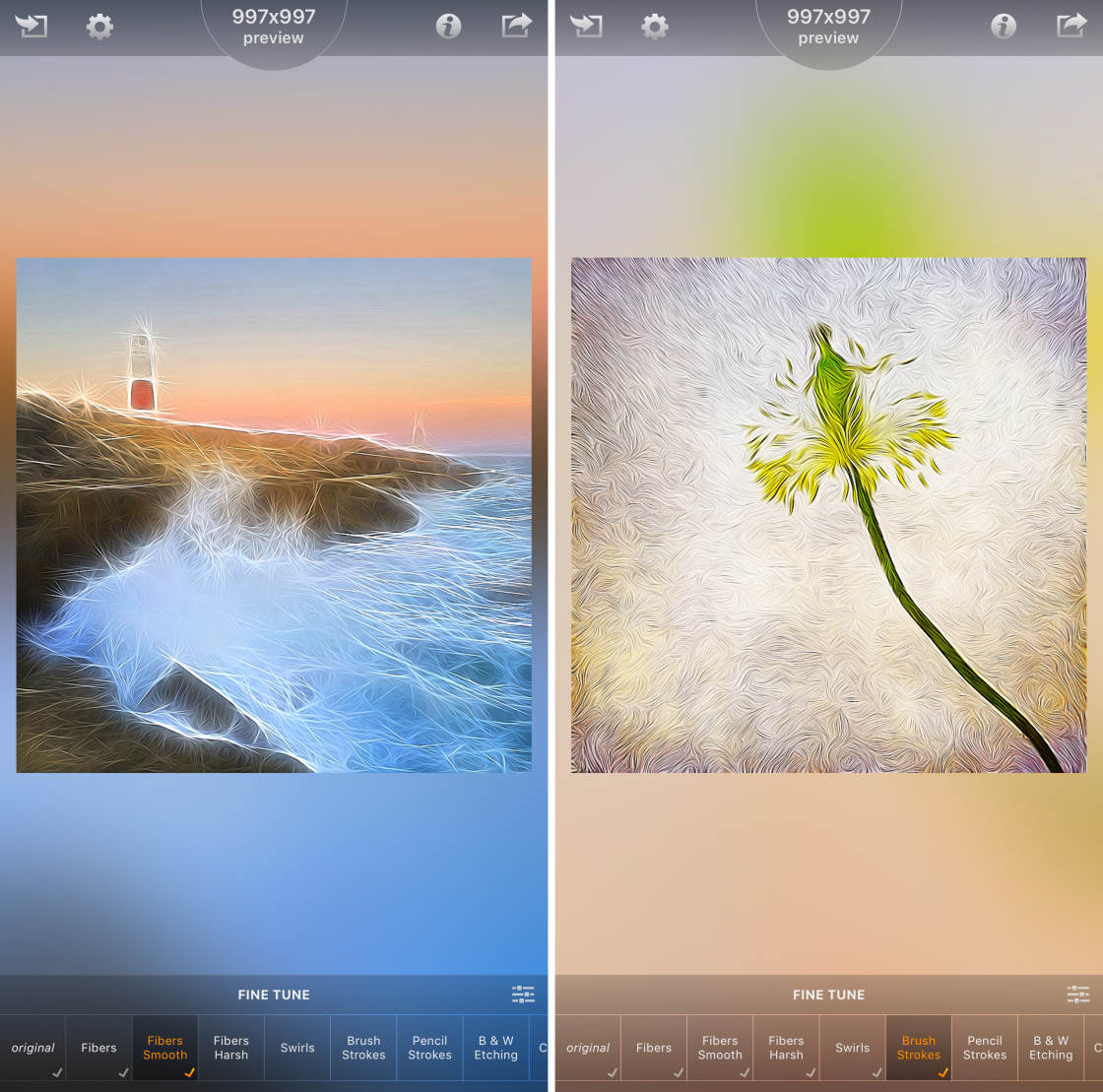 Tangled FX has 16 painting styles to choose from.
And you can fine-tune each style using a range of color and contrast settings.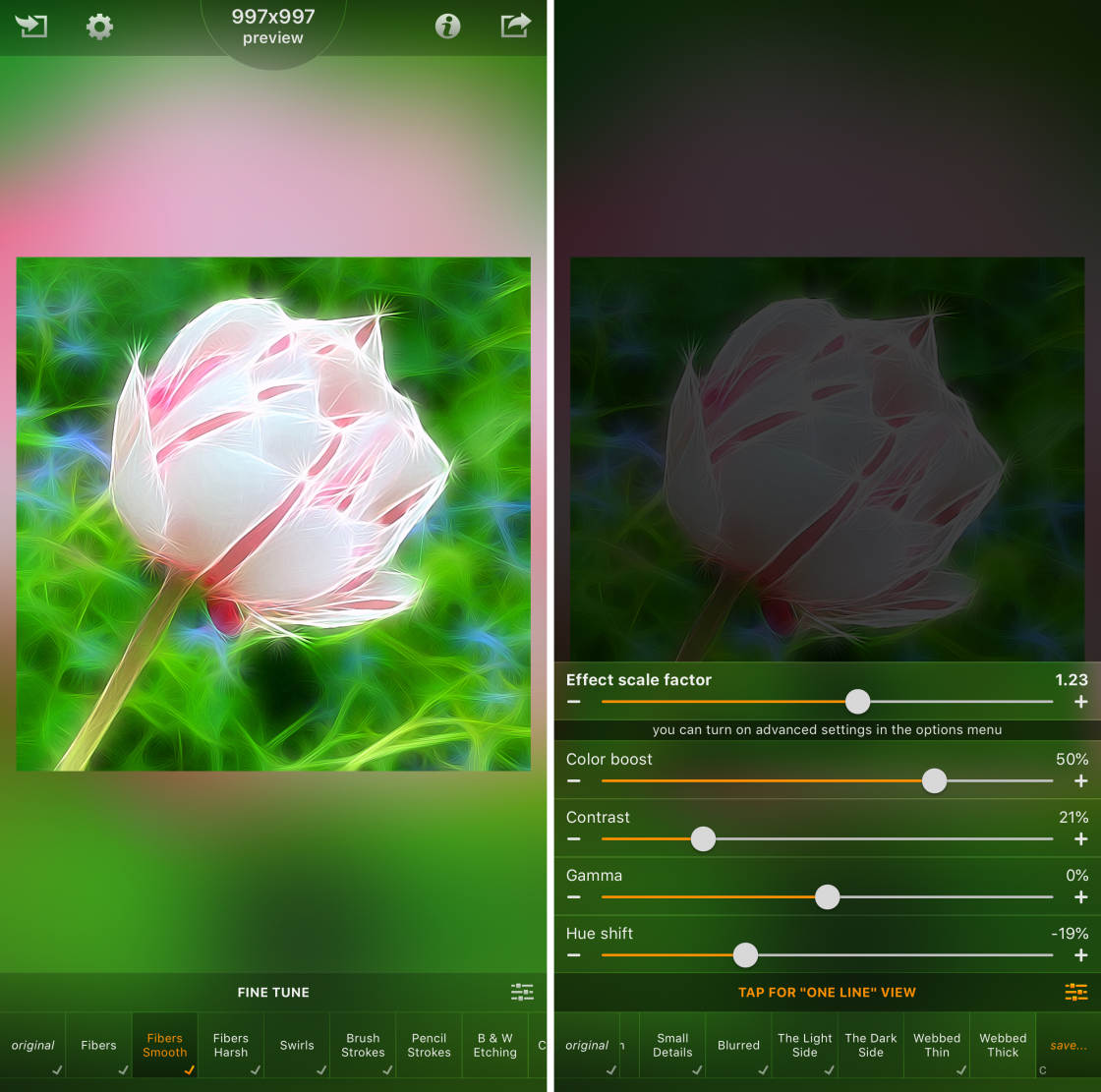 You can also adjust the intensity of the effect to achieve the exact look you want.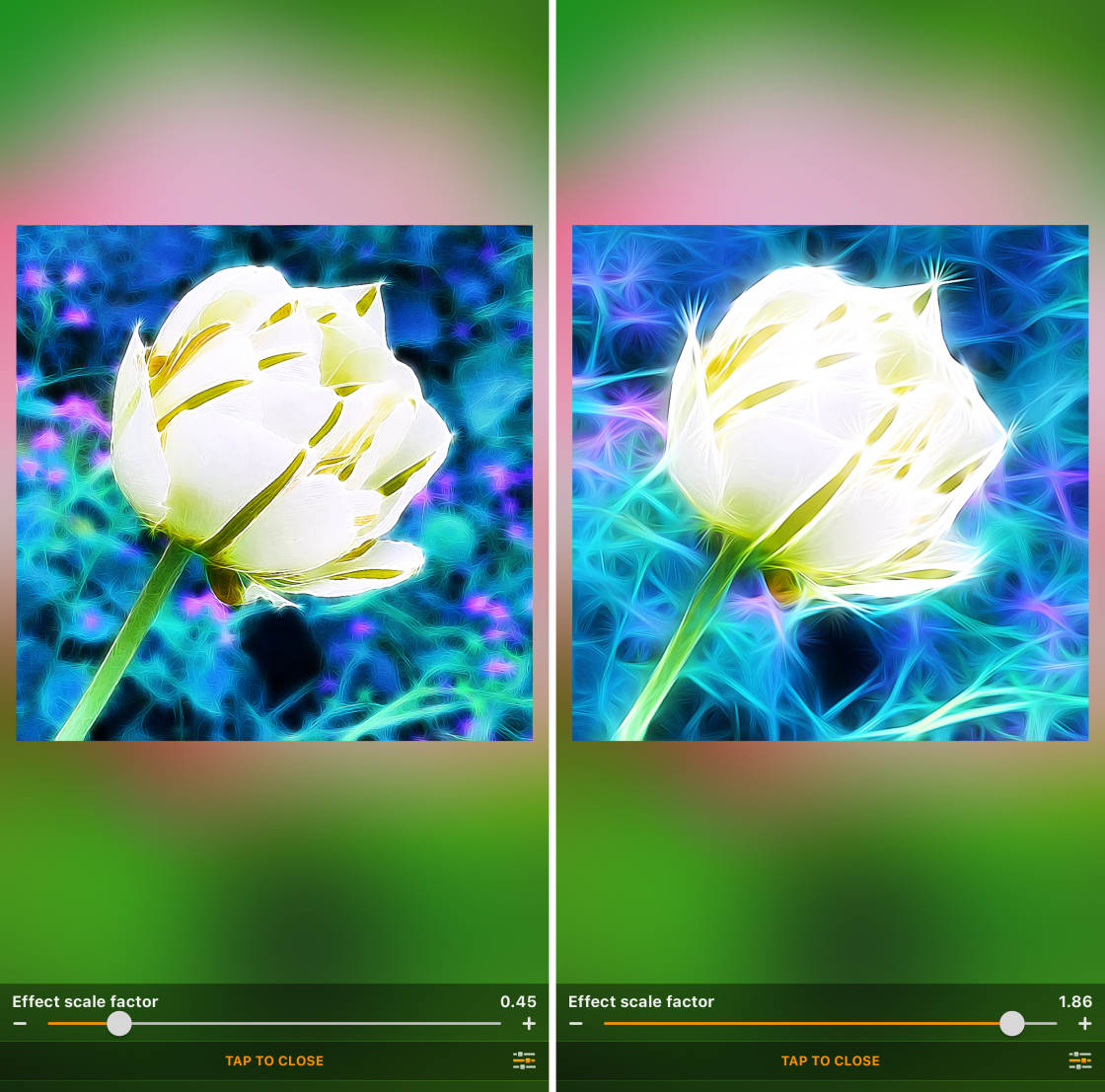 If you want to add a unique, abstract style to your photos, try Tangled FX. You'll be amazed at what you can create!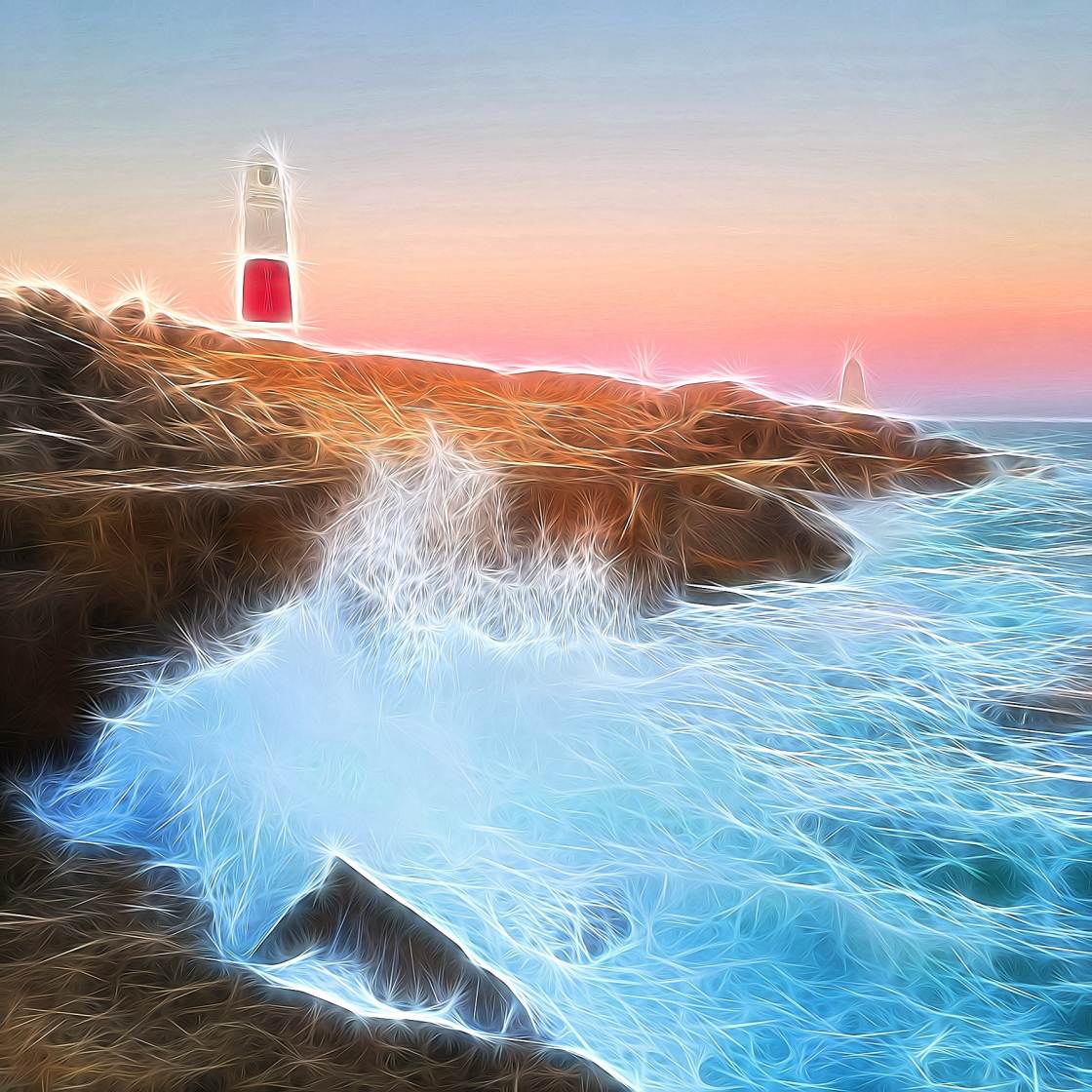 How To Turn A Picture Into A Drawing
Do you enjoy using iPhone photo painting apps? If so, you'll probably enjoy turning your photos into drawings and sketches too!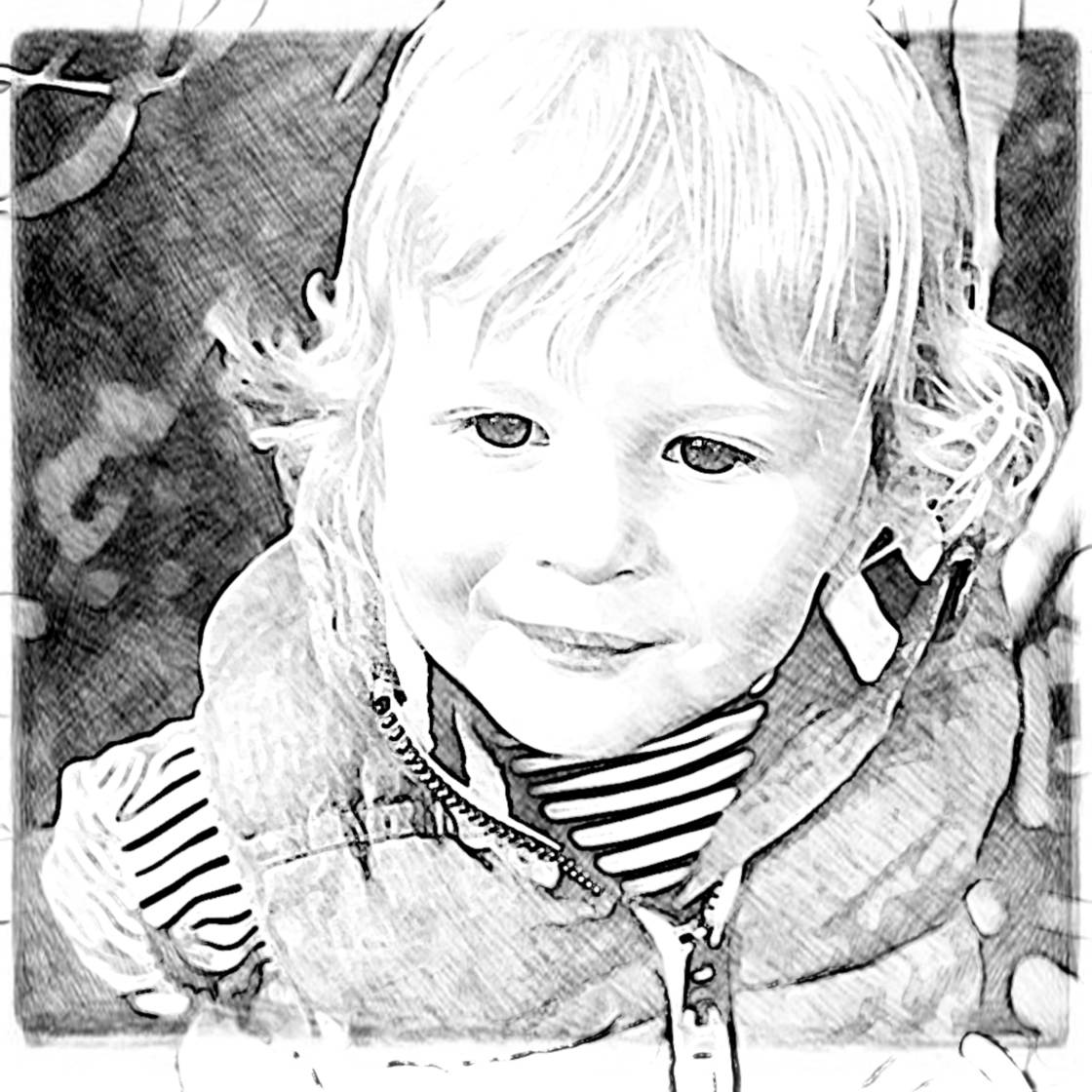 Check out our comparison of the 6 best apps that turn photos into drawings.