Do you want to capture incredible moody landscape photos–using only your iPhone? Fortunately, it's easy to do beautiful moody landscape photography. You just have to know a few tricks. Read on to discover 6 tips for beautiful moody landscape photography with your iPhone.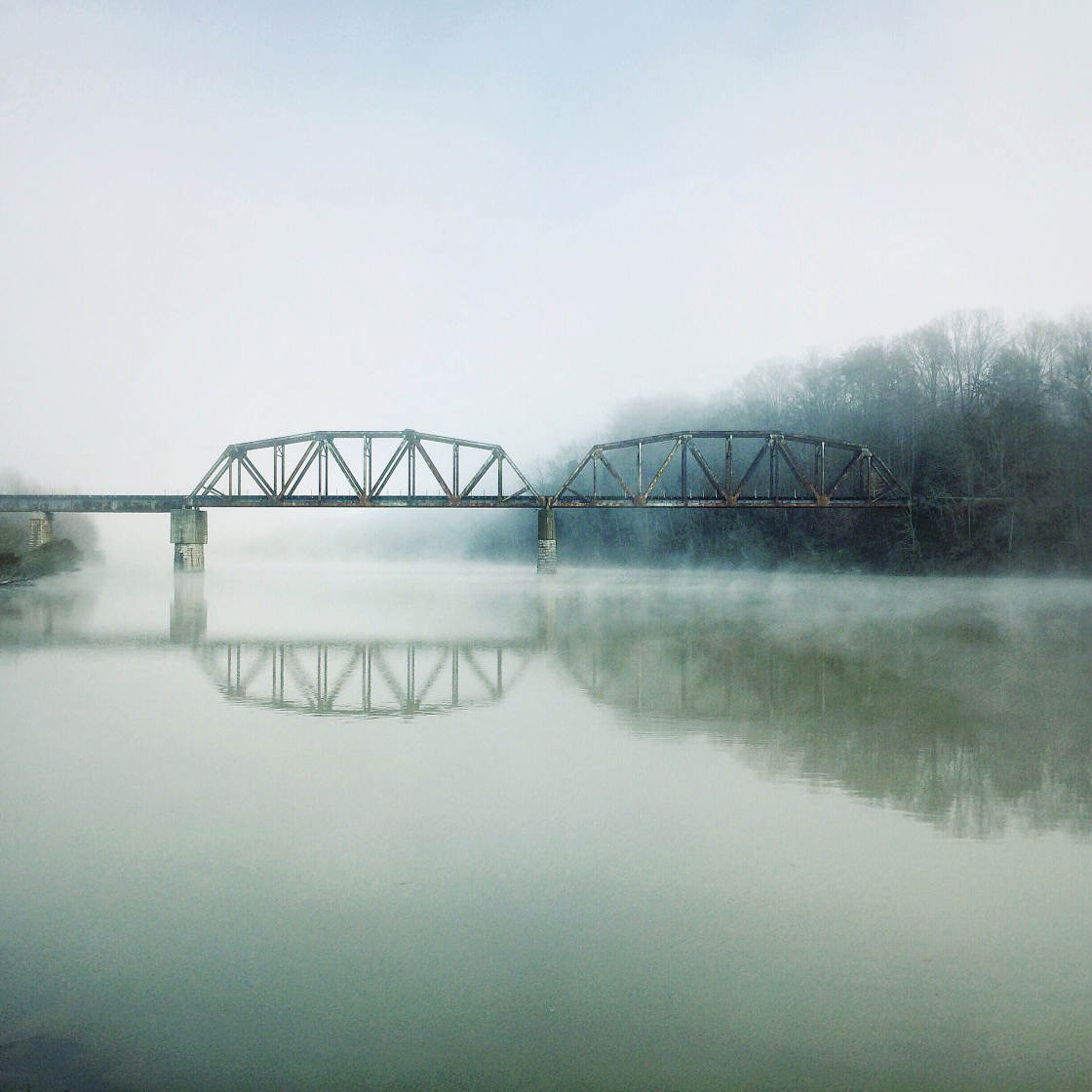 1. Shoot Forests And Water For The Moodiest Landscape Pictures
What are the best subjects for moody landscape photography?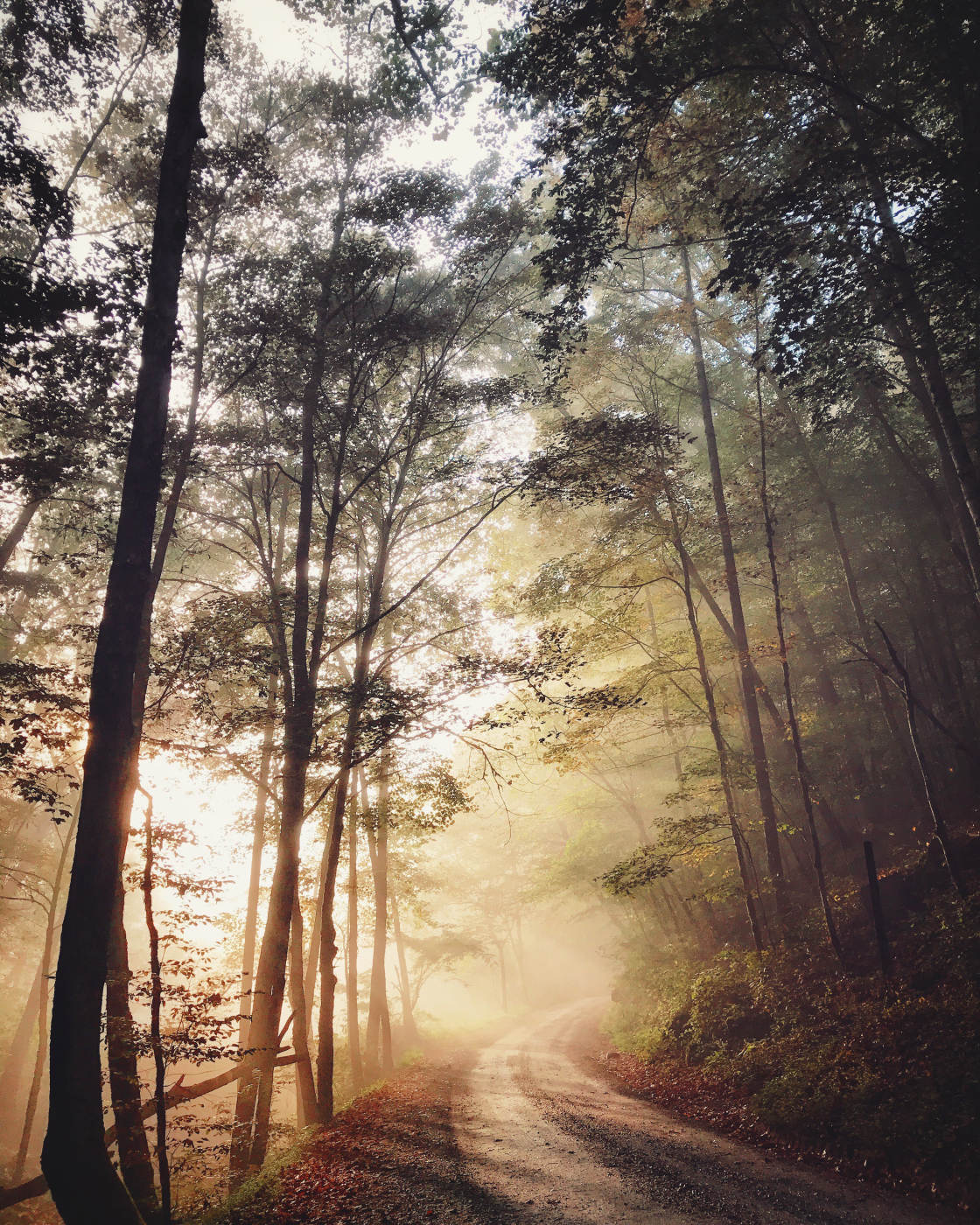 There are a number of great subjects for moody landscape photos.
But I have two favorite subjects…
(Subjects that I recommend to everybody.)
First, shoot in forests.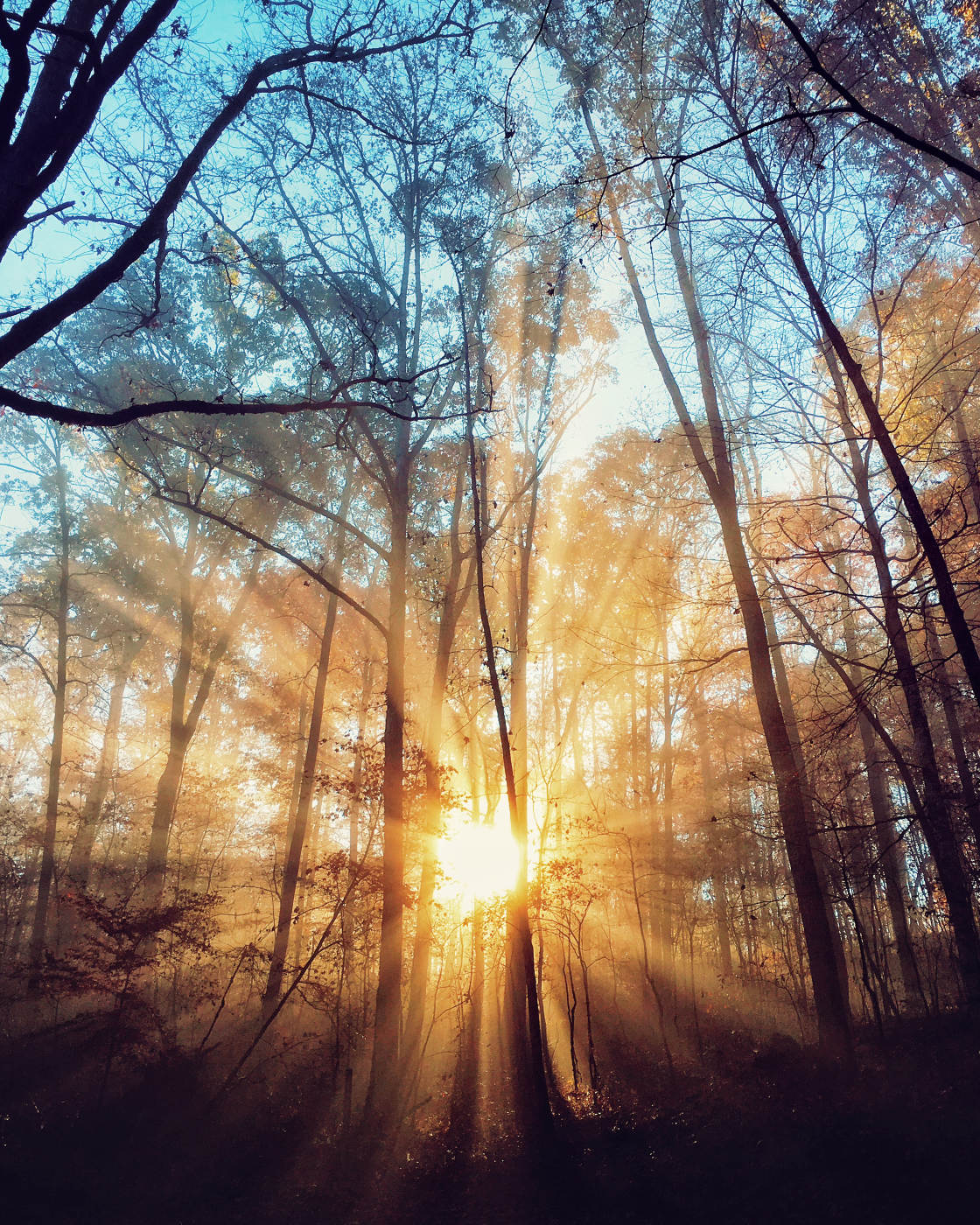 You see, forests have a wonderful atmosphere. The branches tend to be grim and gnarly. The light is usually patchy and dark.
Basically, you can't go wrong with a moody forest landscape.
Second, shoot by the water.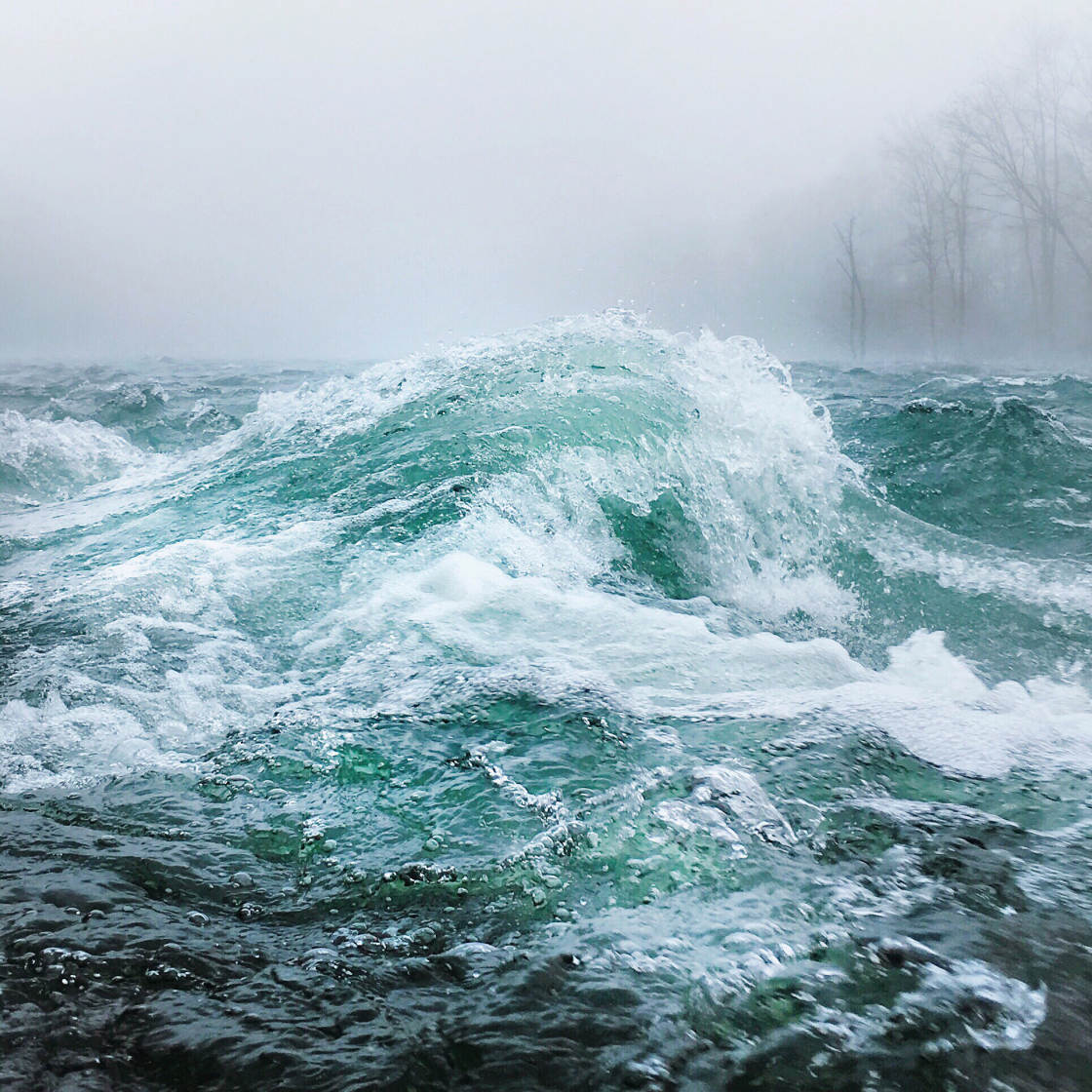 Water tends to have dark blues and greens—which add to the moody atmosphere.
Plus, water causes a lot of low-hanging fog. And fog is fantastic for moody photography!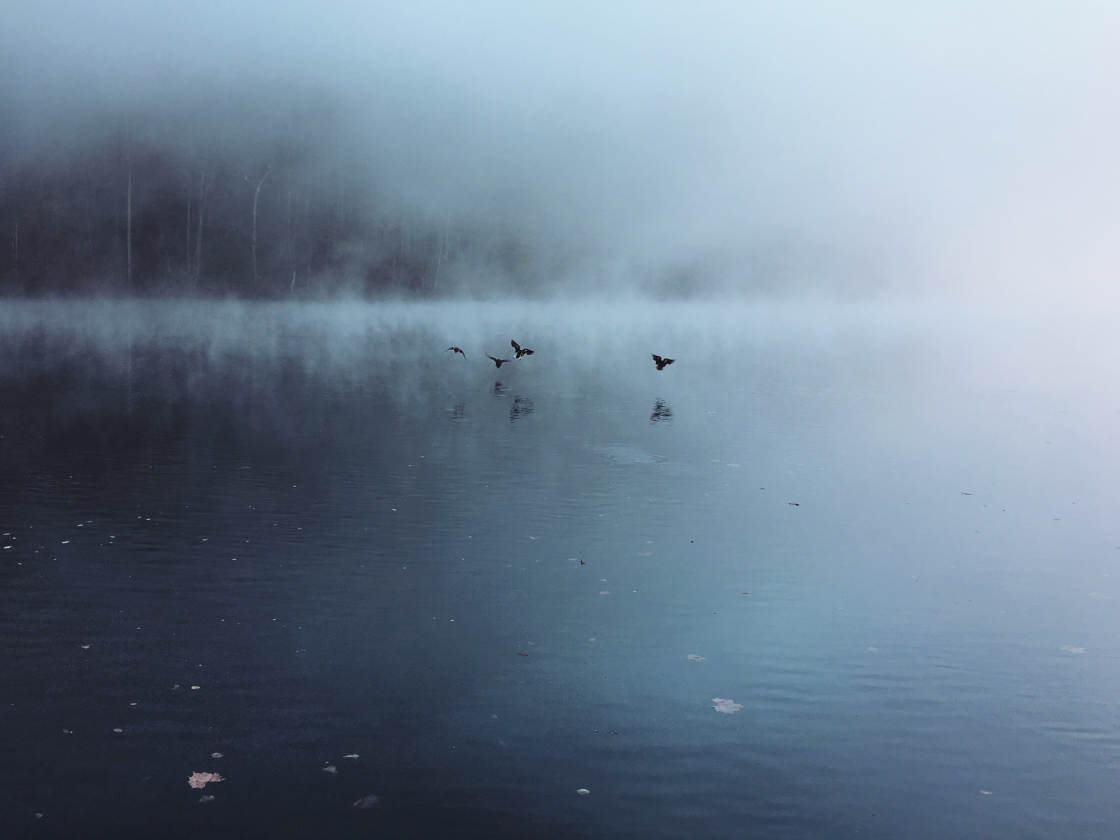 (More on this later.)
So search out these two subjects.
And if you find them, photograph them!
2. Shoot In Bad Weather For Incredible Moody Landscape Photography
Here's another tip for incredible moody photography.
(This one is essential.)
Here you go:
Shoot in bad weather.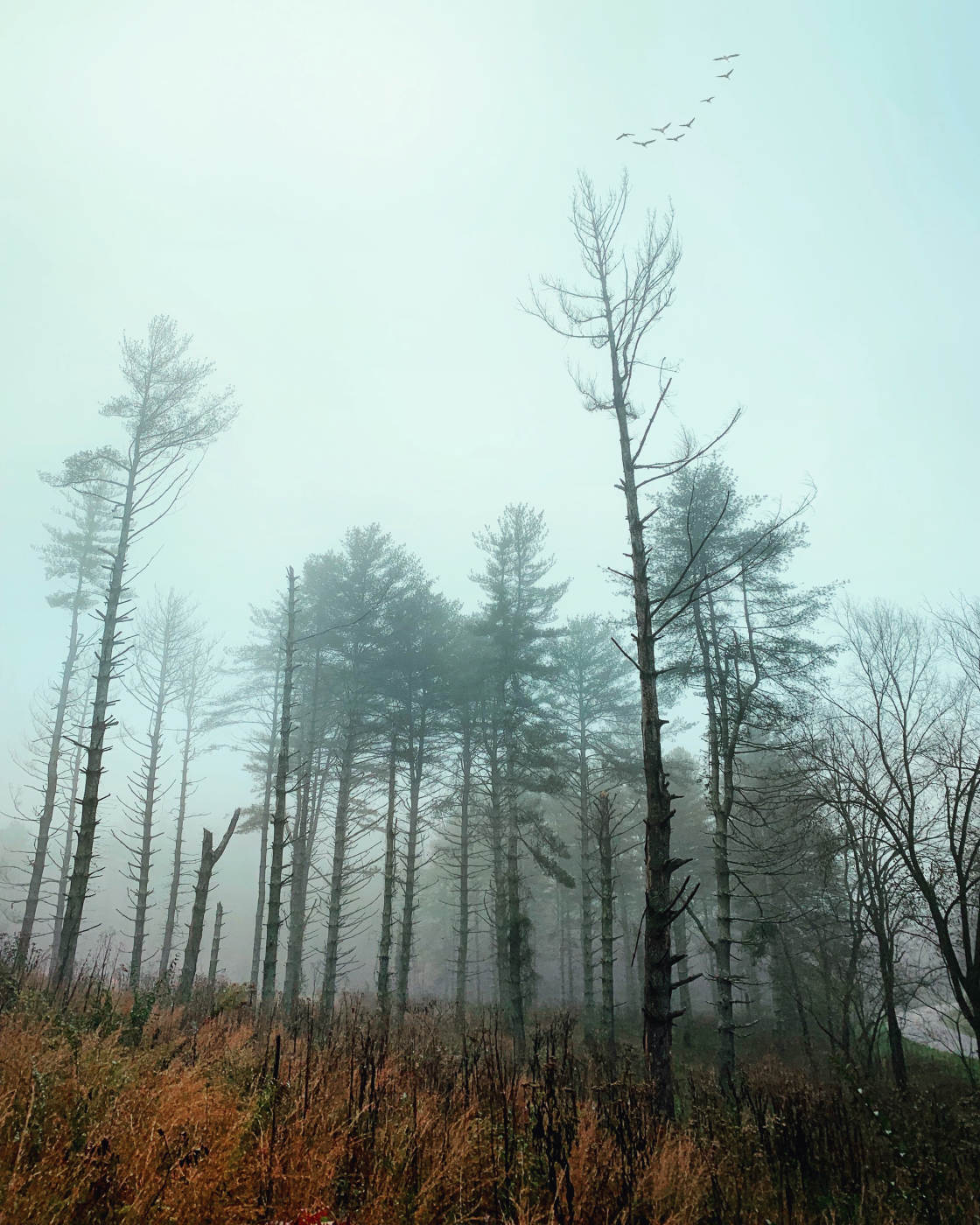 And your photos will instantly be catapulted into 'moody' territory.
What do I mean by 'bad weather'?
First, fog is incredible for moody landscapes.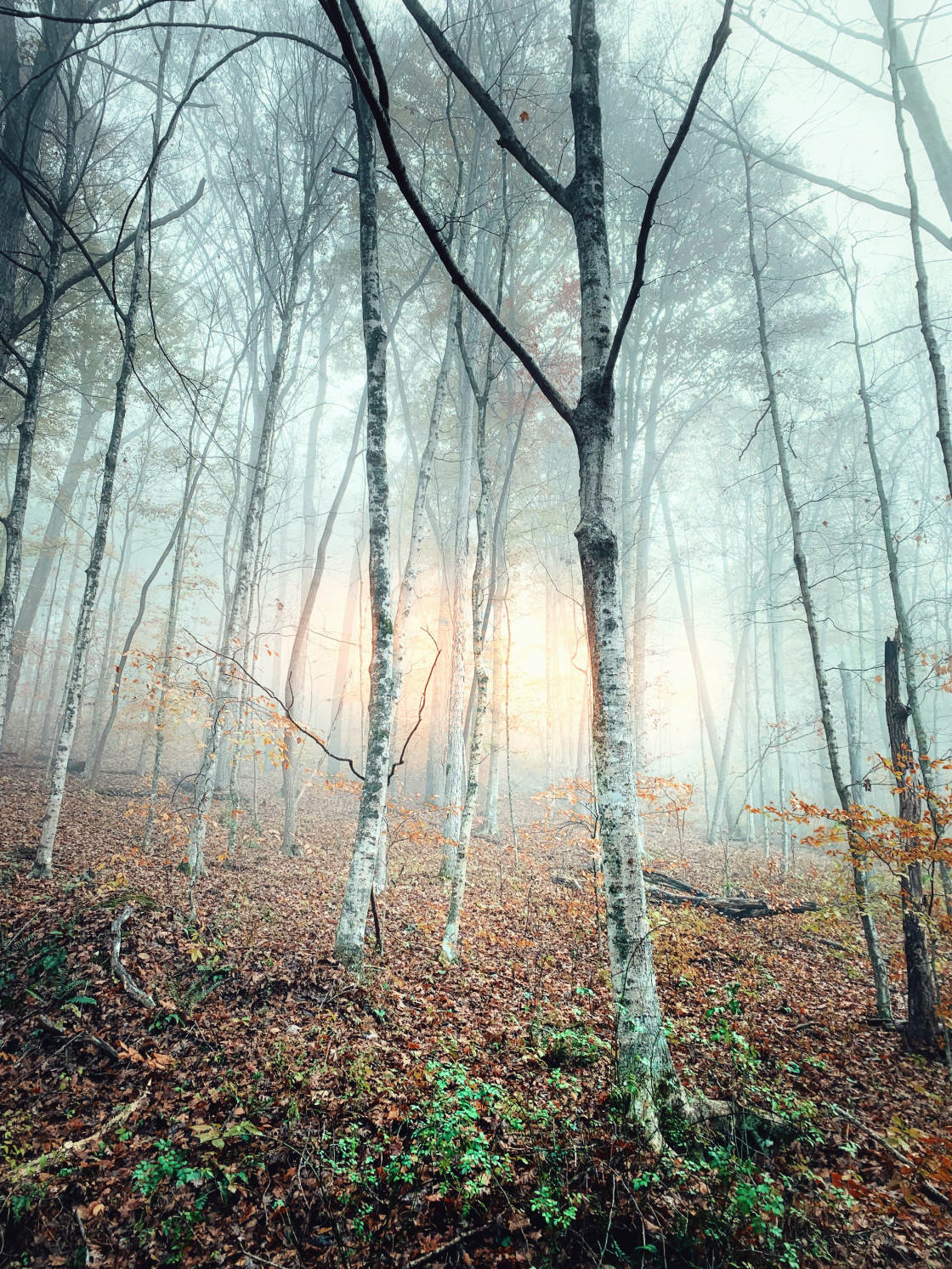 It adds a mystical feeling to photos. And that's why I love it.
If it's a foggy day, get out and start shooting.
You'll never get a better opportunity to shoot beautiful, moody landscape photos.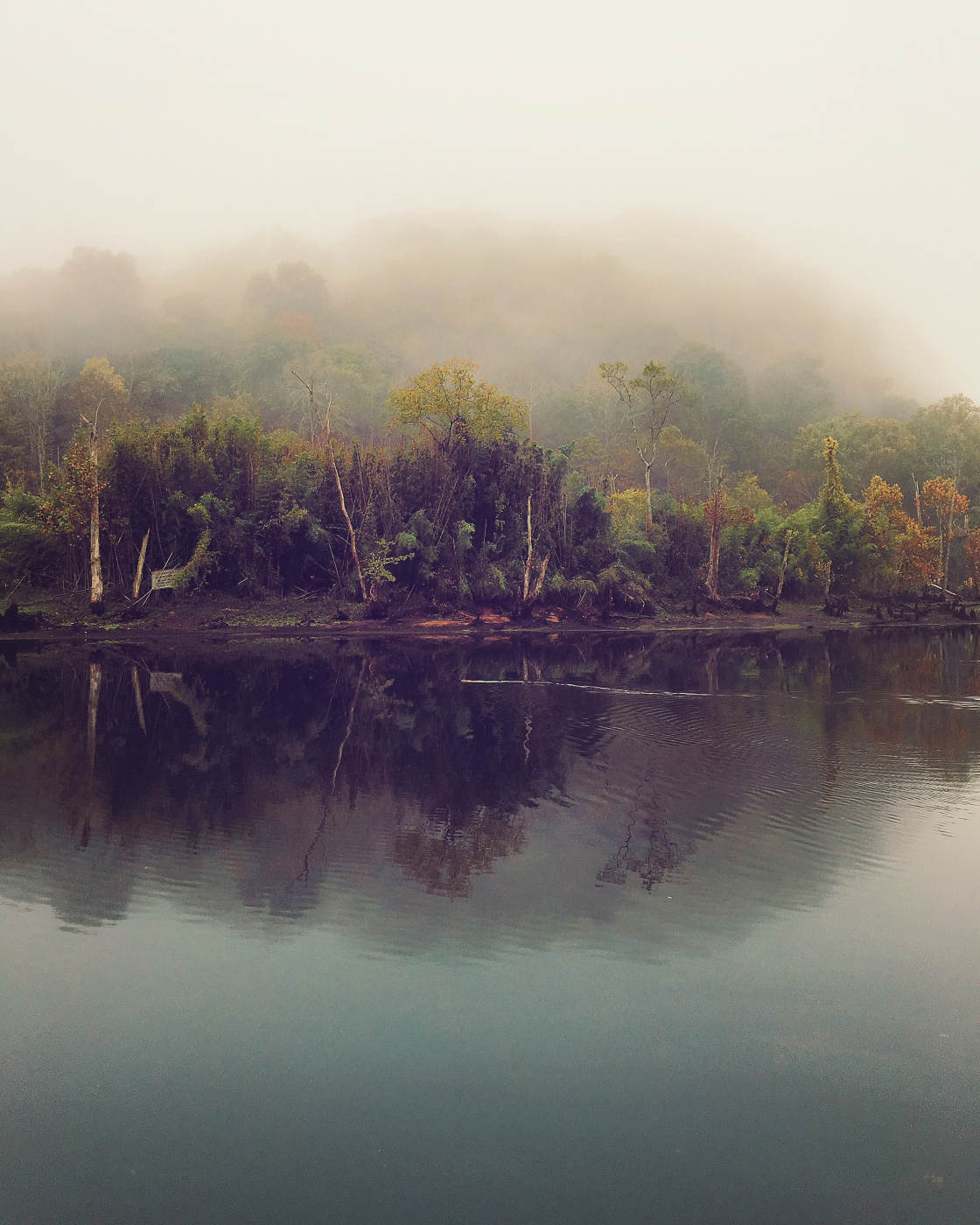 But what if it's not foggy?
When can you shoot?
Rain and snow are other forms of weather that work pretty well.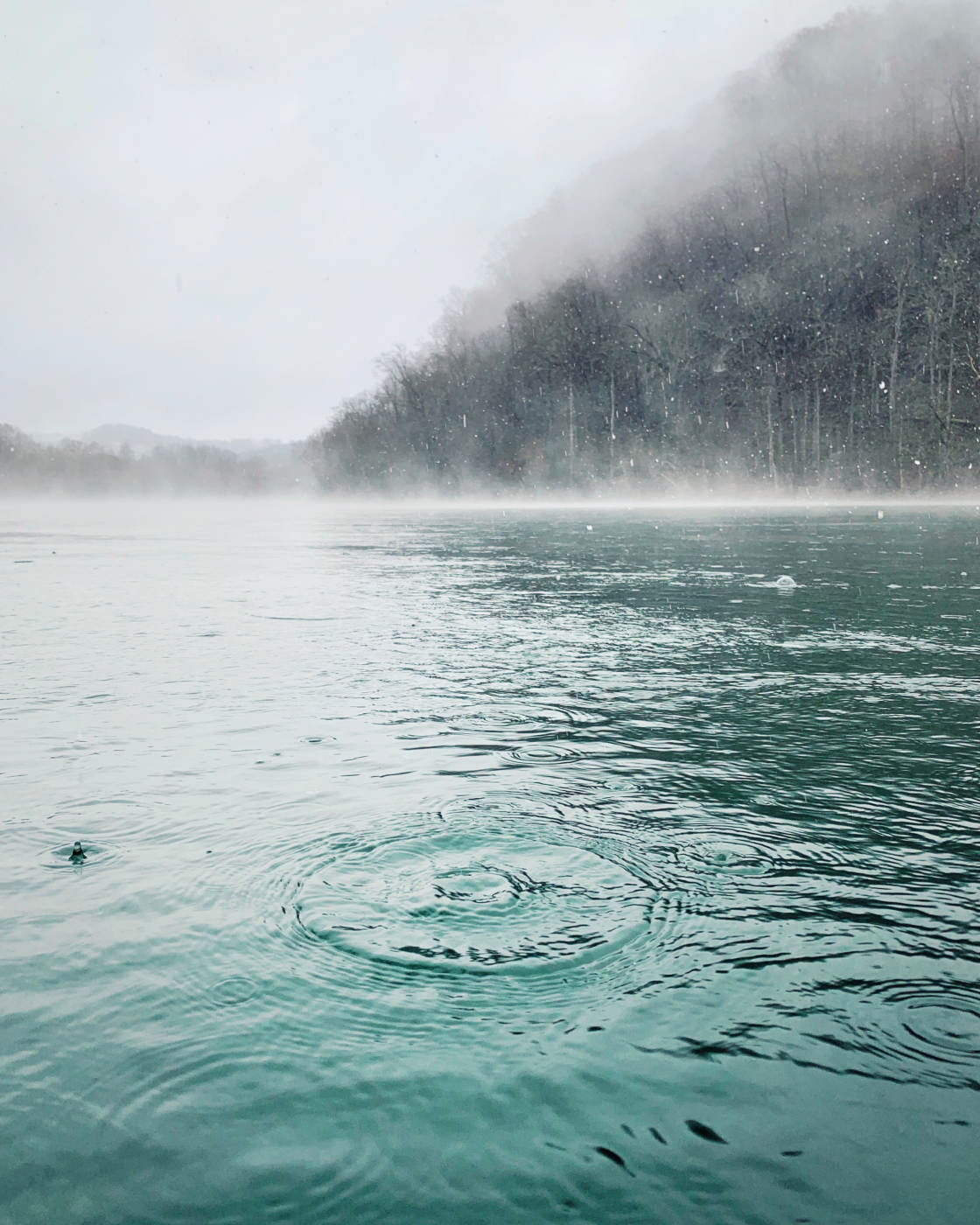 The rain and snow will give a dark, moody feel to your shots.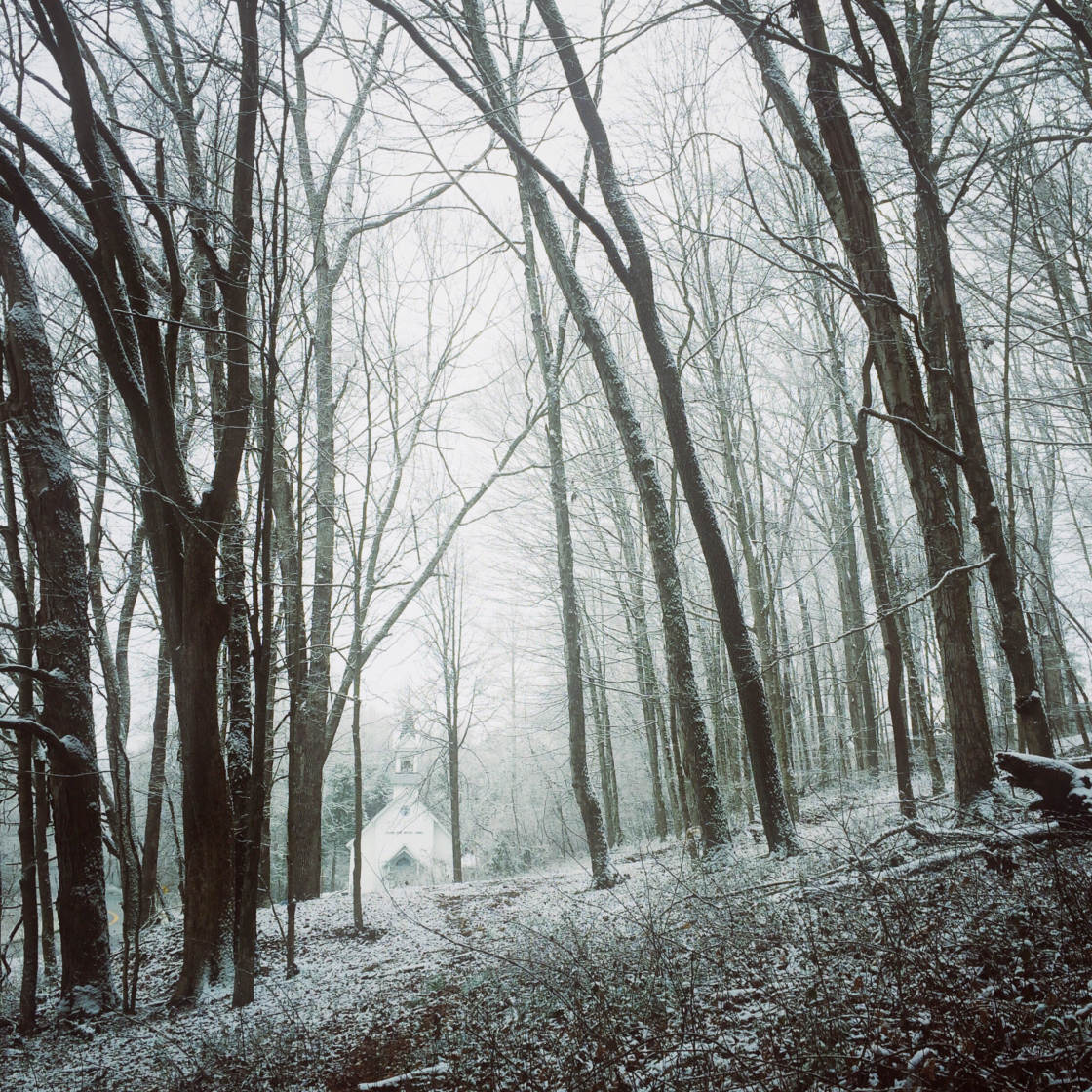 But you have to be careful. Make sure your iPhone stays dry. And periodically wipe the lens, just to prevent any stray droplets from ruining your photos.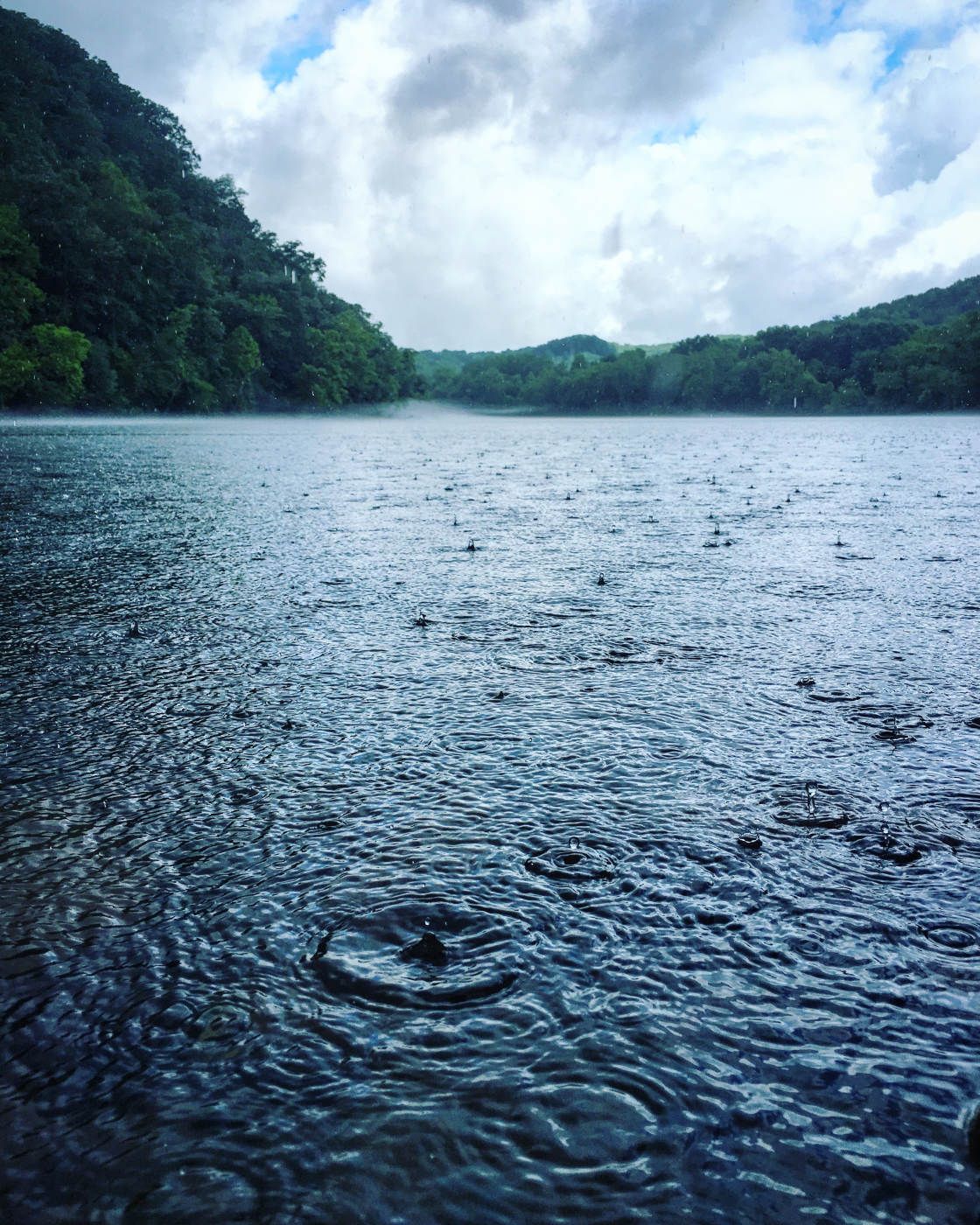 You can even try shooting moody landscapes on dark, cloudy days.
While dark clouds aren't quite as interesting as rain and fog, they can still make for some great moody shots.
3. Find A Single Focal Point To Capture Attention
Now that you know how to find moody landscapes, let's deal with another important part of moody landscape photography:
How do you frame the elements in your photo?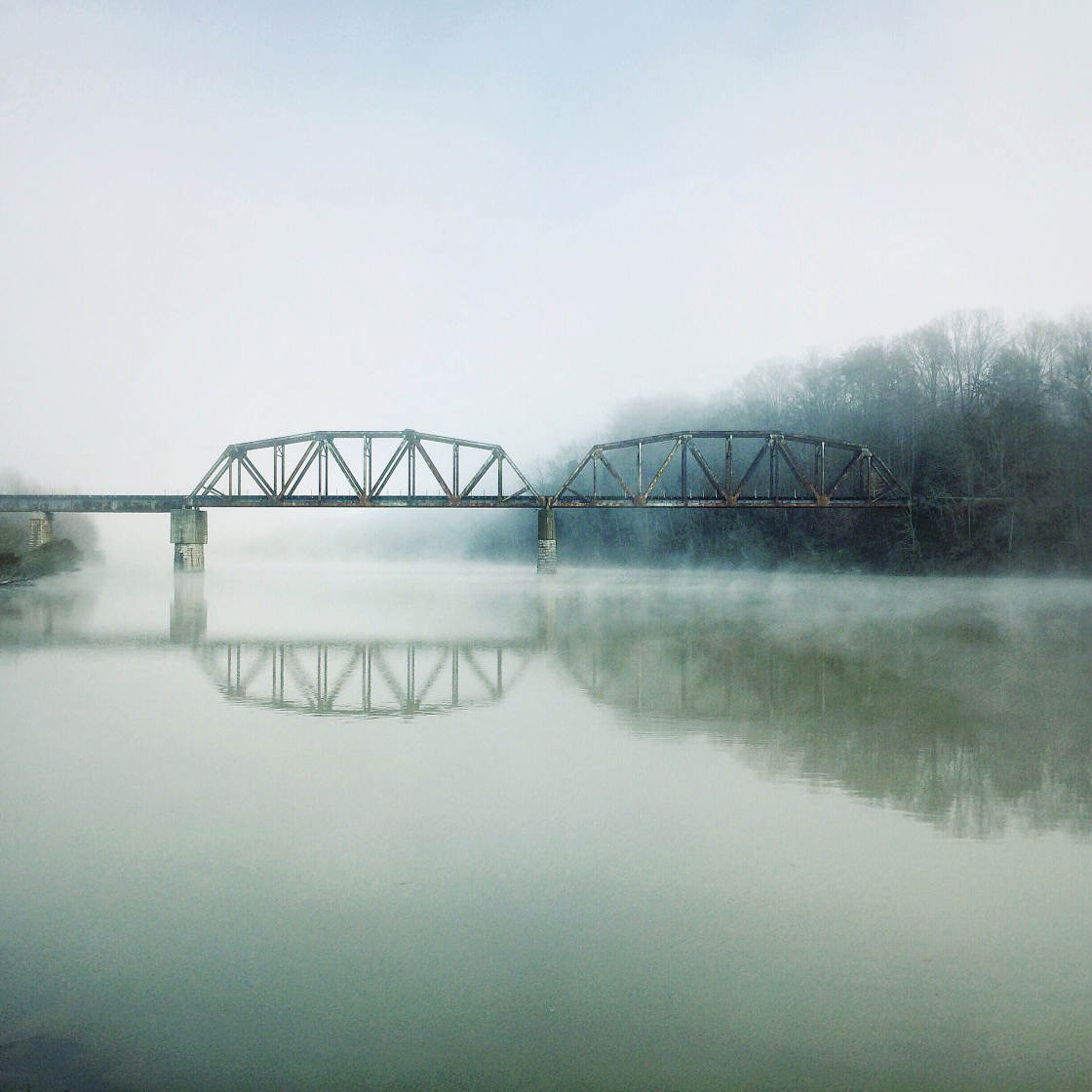 How do you create an aesthetically pleasing image?
First, I recommend that you use a single focal point in your photo.
That is, you should choose one subject.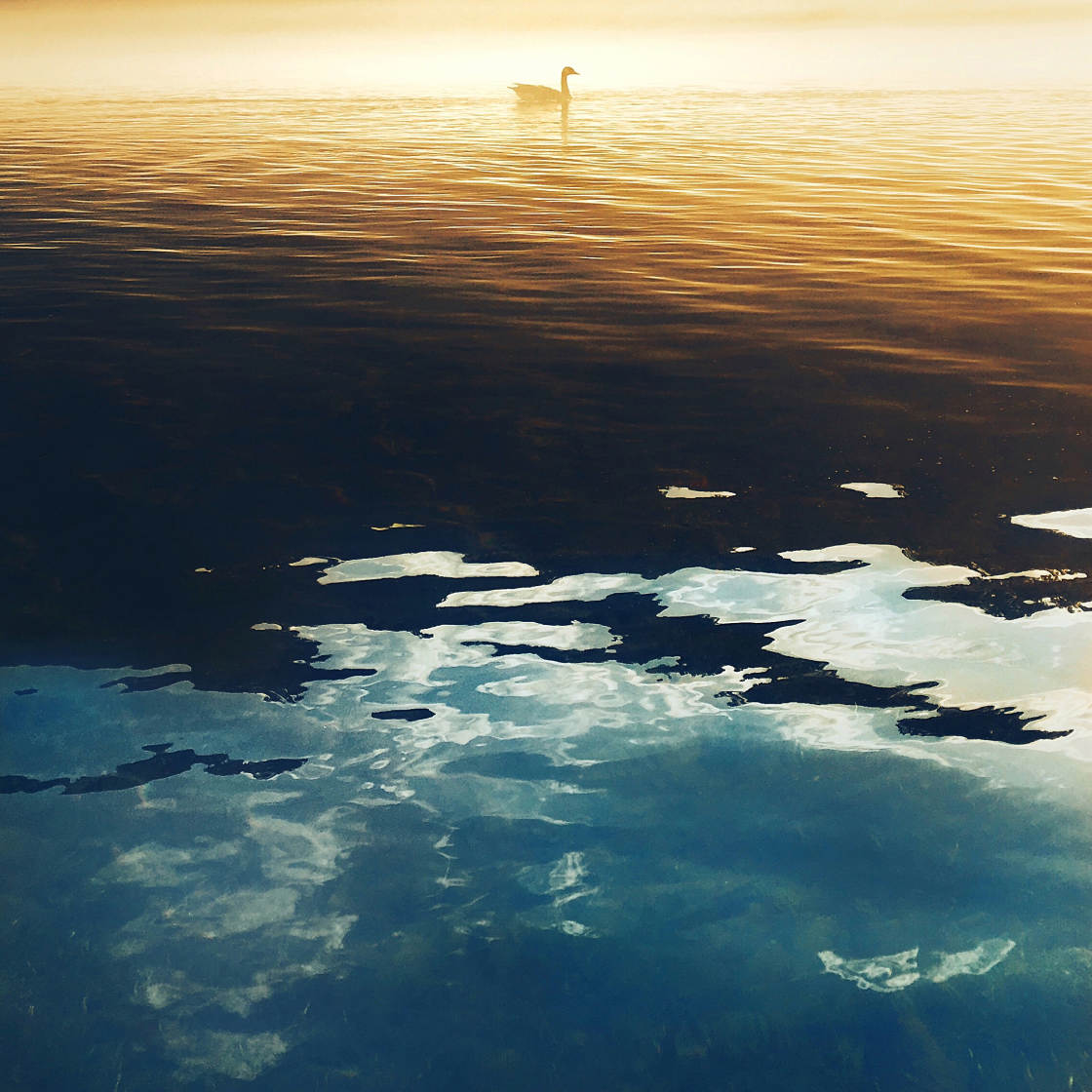 And you should compose the photo so that the viewer focuses on that subject.
This will capture people's attention. And it will prevent the viewer from feeling confused or lost when first observing your photo.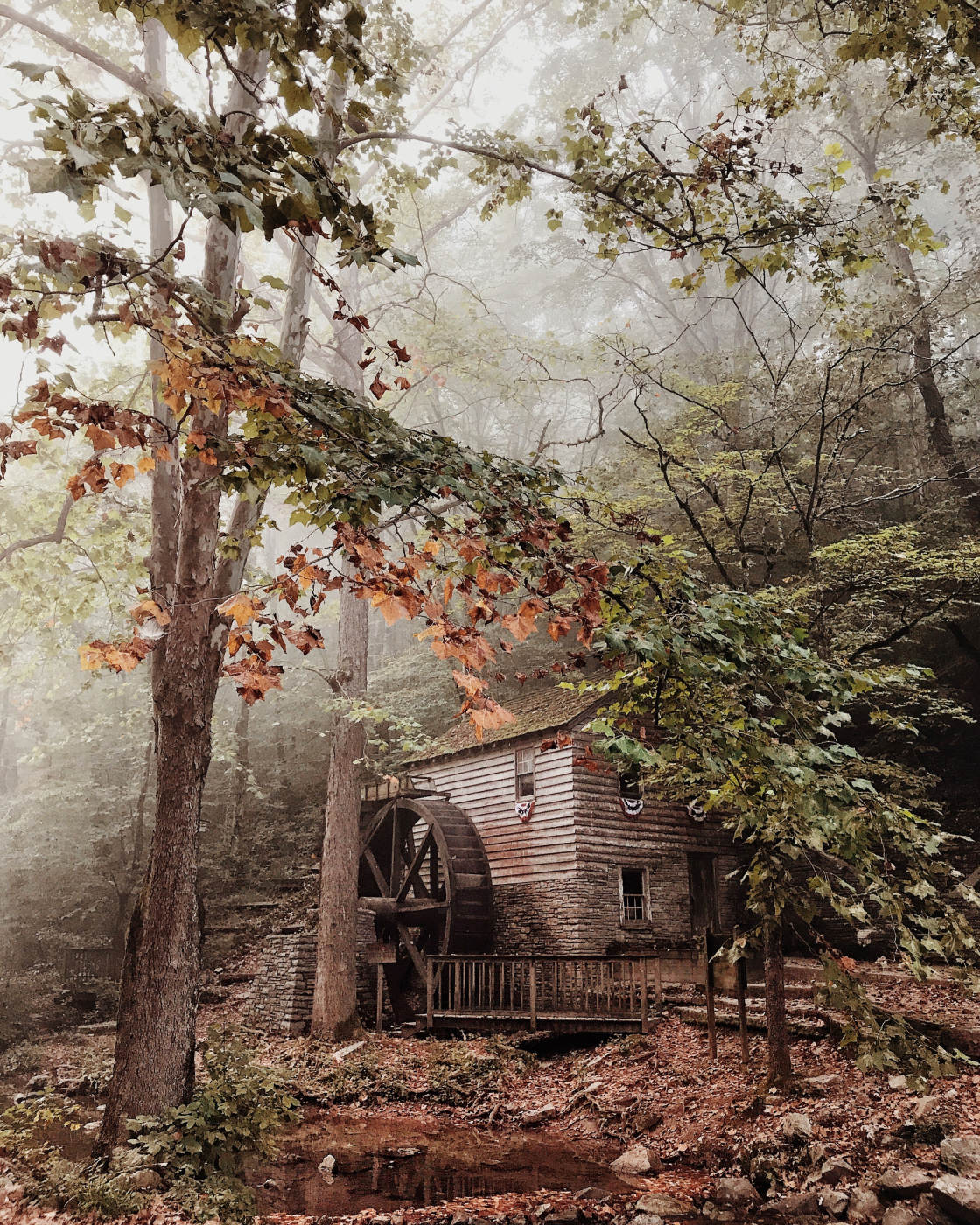 It might seem difficult to isolate a single subject. But just move your iPhone around while looking at the camera screen.
You can also try walking around a bit. This will help you find fresh compositions that you might not have considered.
Ideally, your single subject will be an attention grabber.
A single knotted tree, for instance, would make for a great subject.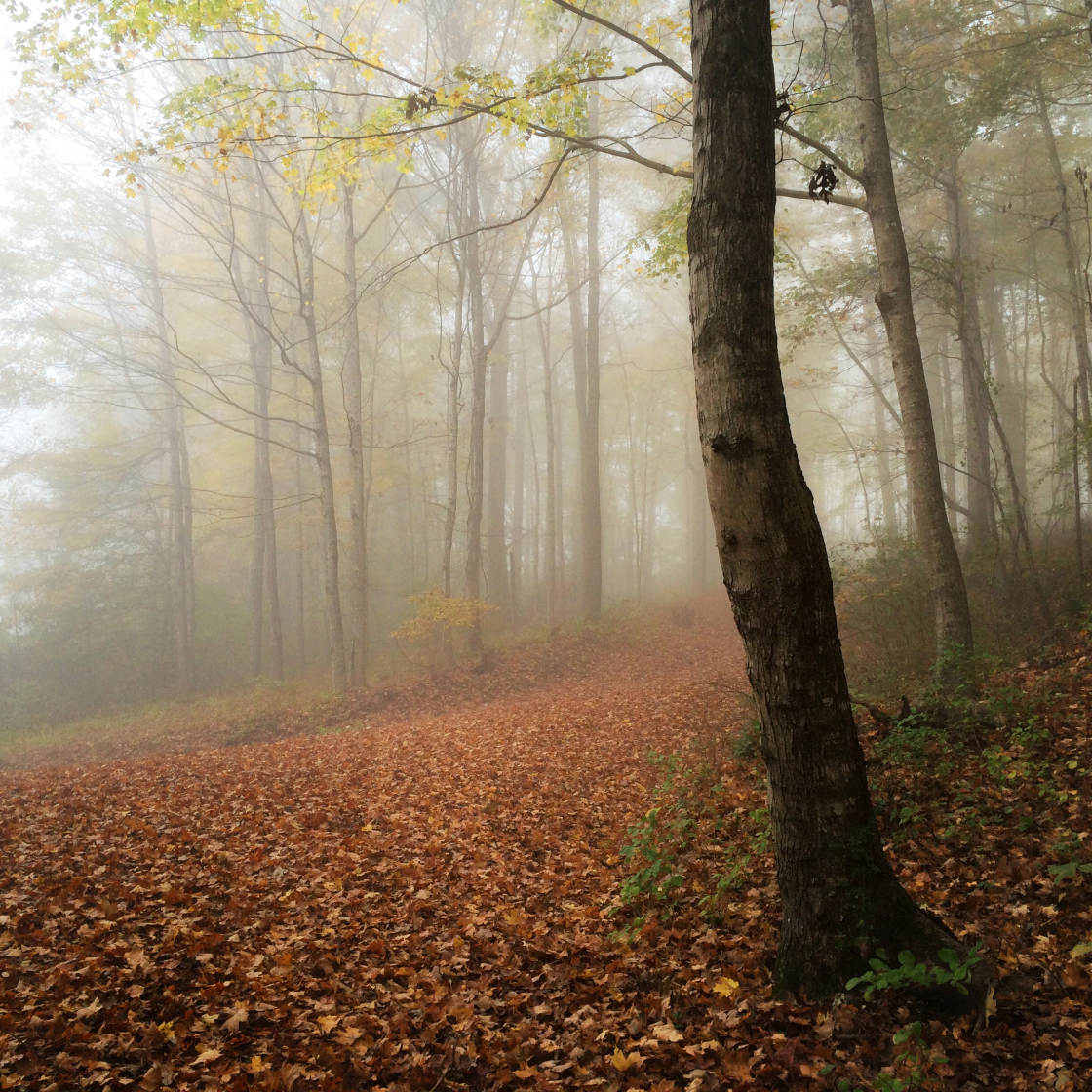 The same goes for a single person, standing by a river or lake.
Both of these subjects command attention.
4. Use Minimalism For The Most Powerful Compositions
Minimalism is a type of compositional style.
Minimalism emphasizes simplicity. So a minimalist photo has very few elements in the frame.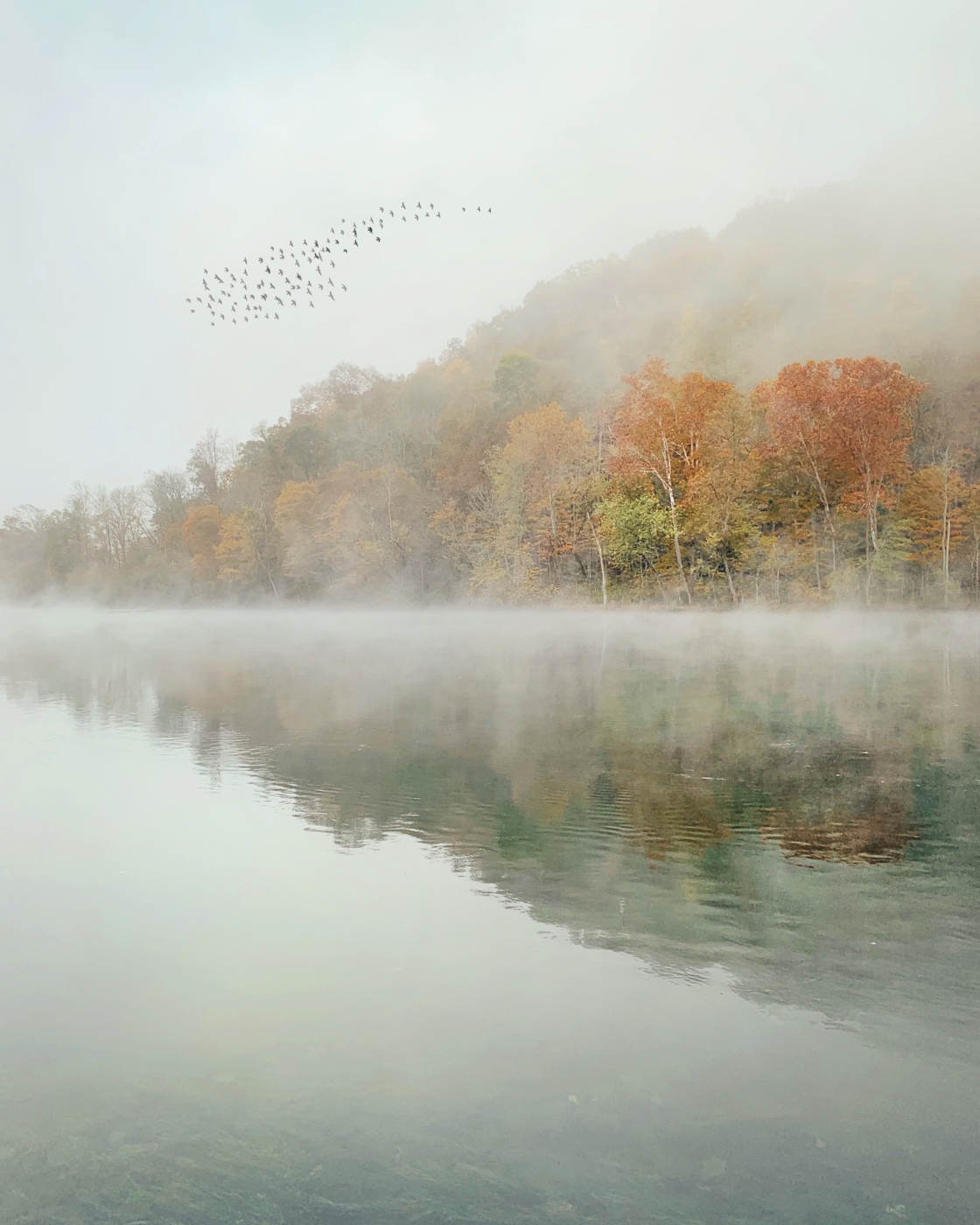 Minimalist photos tend to have lots of negative space, as well.
Negative space is the empty space in a photo. That is, negative space is the part of the photo where nothing is going on.
Sky often counts as empty space.
Open water can be empty space, too.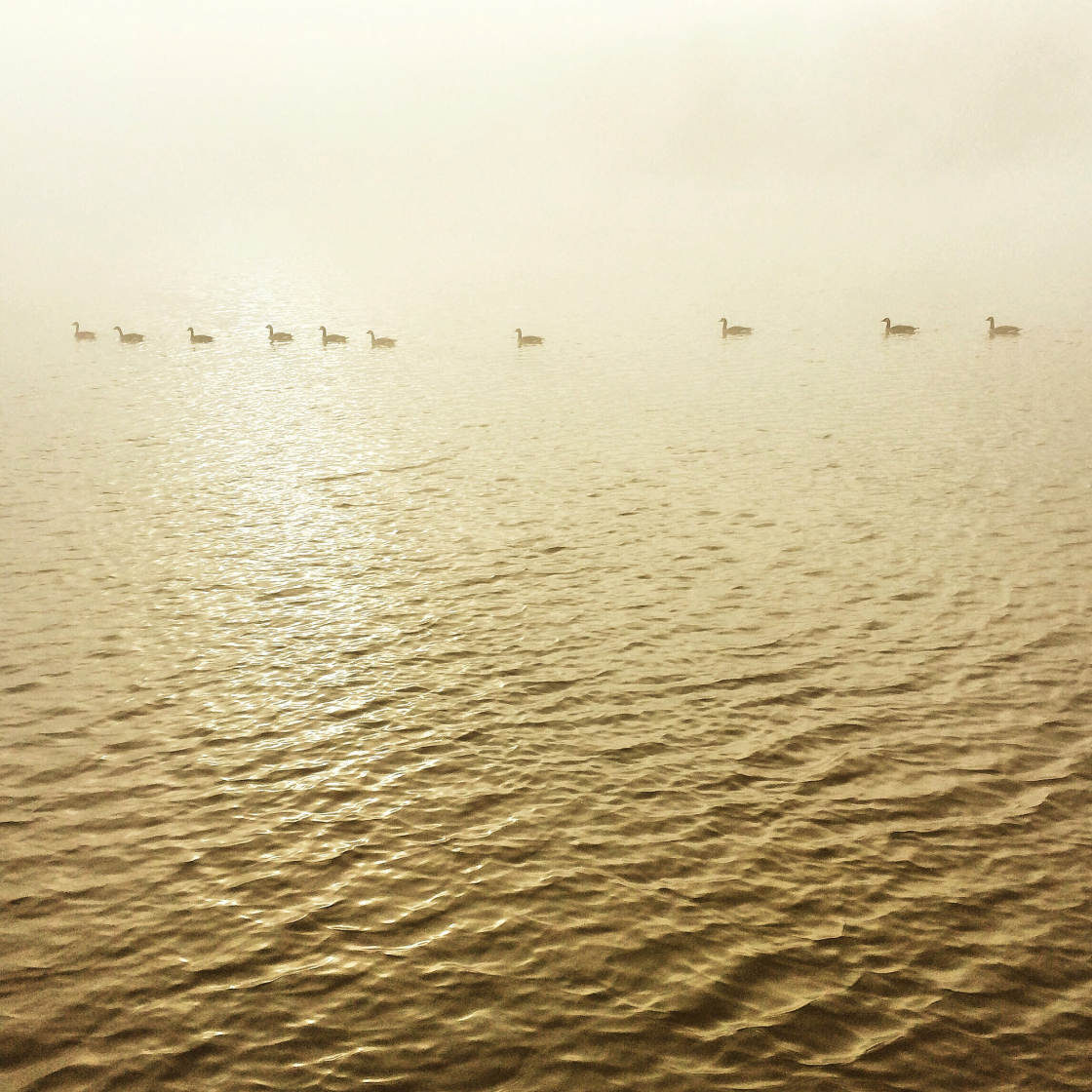 But what's so great about minimalistic photos?
First, minimalism creates very moody landscape photography (which is precisely your goal).
A large amount of negative space creates a sense of loneliness and emptiness. And this is perfect for moody landscape pictures.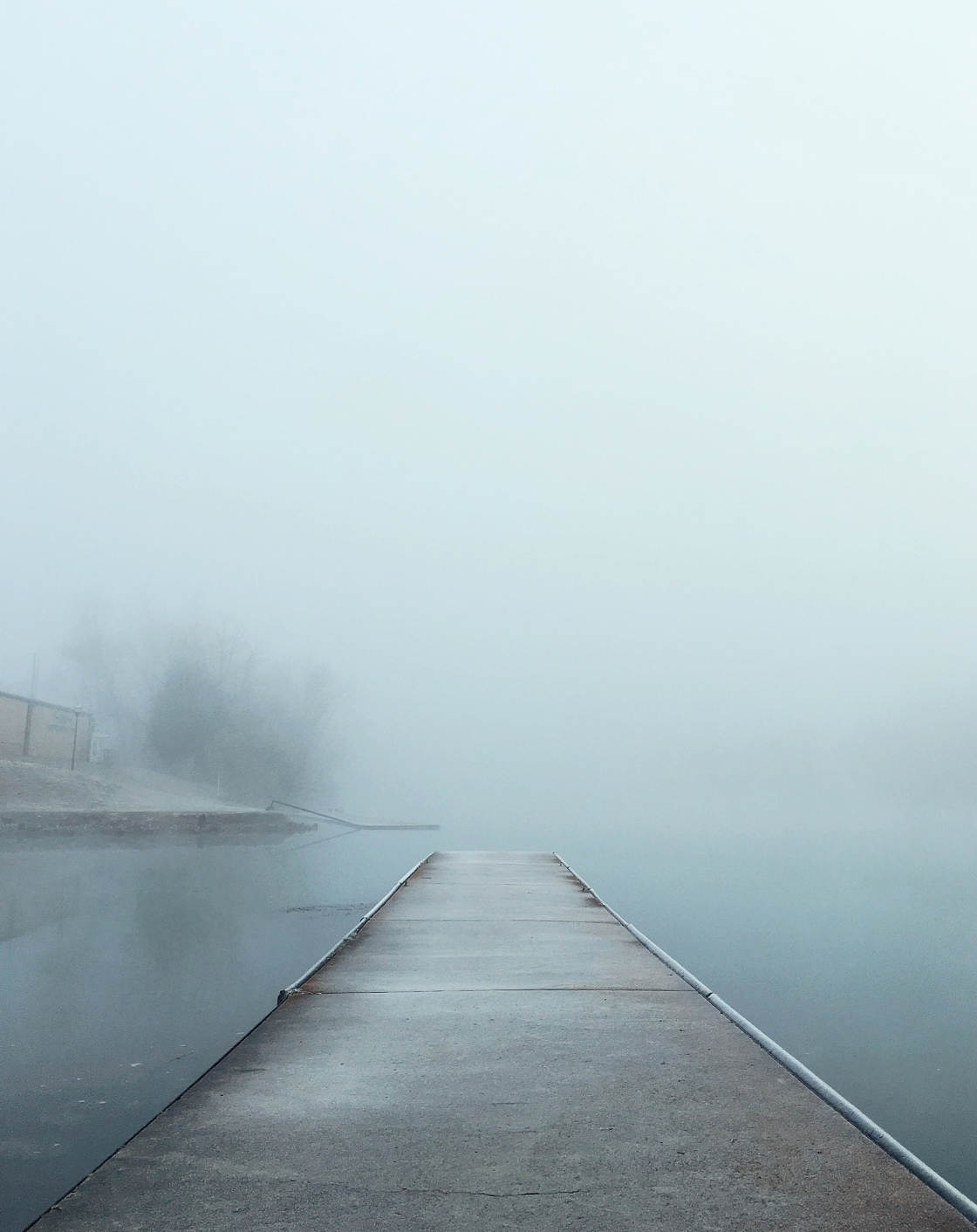 Second, minimalistic compositions emphasize the subject. By putting negative space around the focal point of your photo, you draw the eye directly to that focal point.
And this makes the photo more powerful overall.
Minimalism might seem difficult, at first. But it gets easier.
And soon you'll be a master of minimalistic compositions.
5. Use Leading Lines To Draw The Viewer Into Your Landscape Photo
Here's another tip for stunning moody landscape photography:
Use leading lines whenever you can.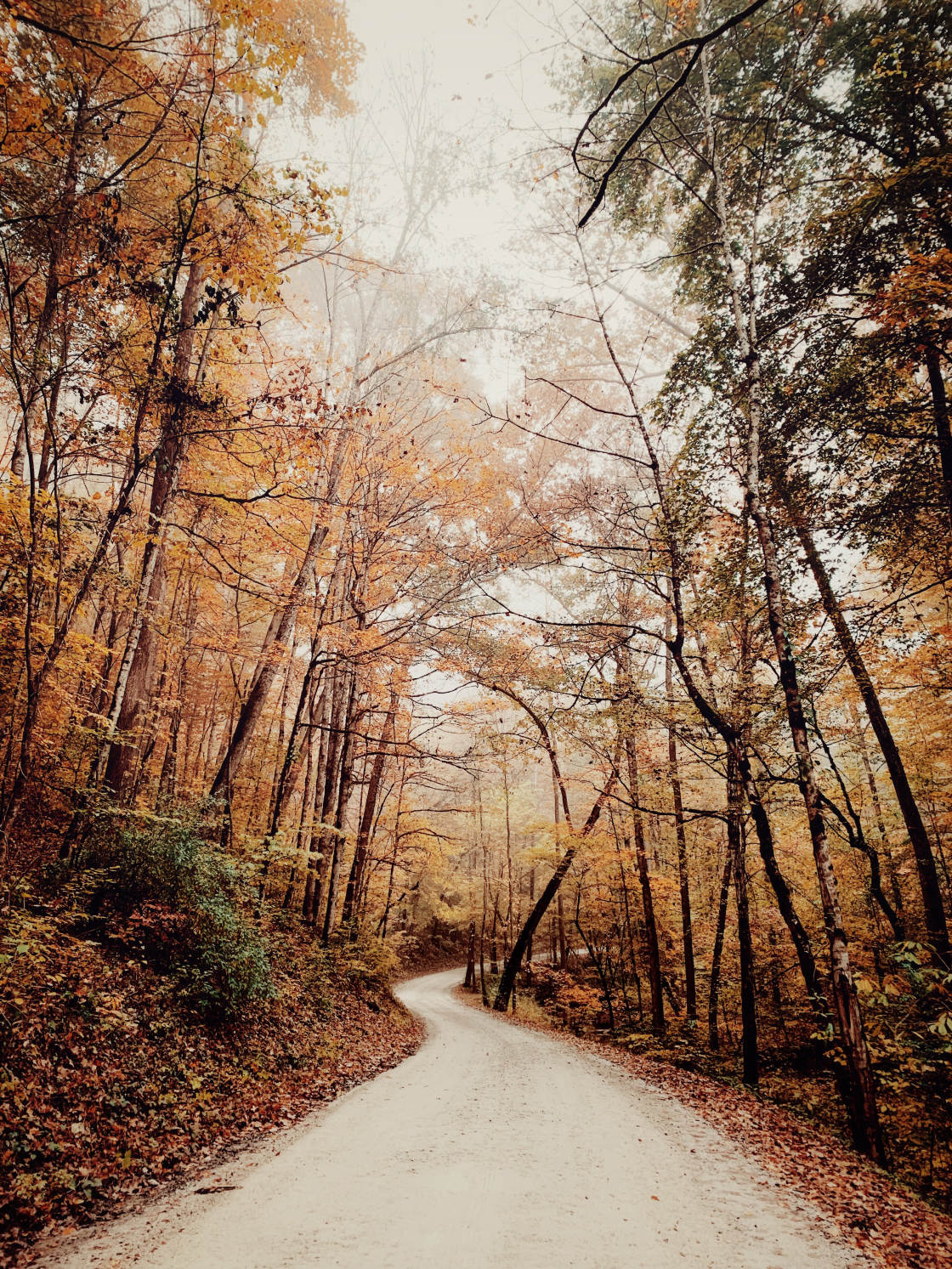 What are leading lines?
Leading lines are simply lines that guide the viewer into the frame.
They tend to start at the bottom of the photo. And then they lead the eye up and into the scene.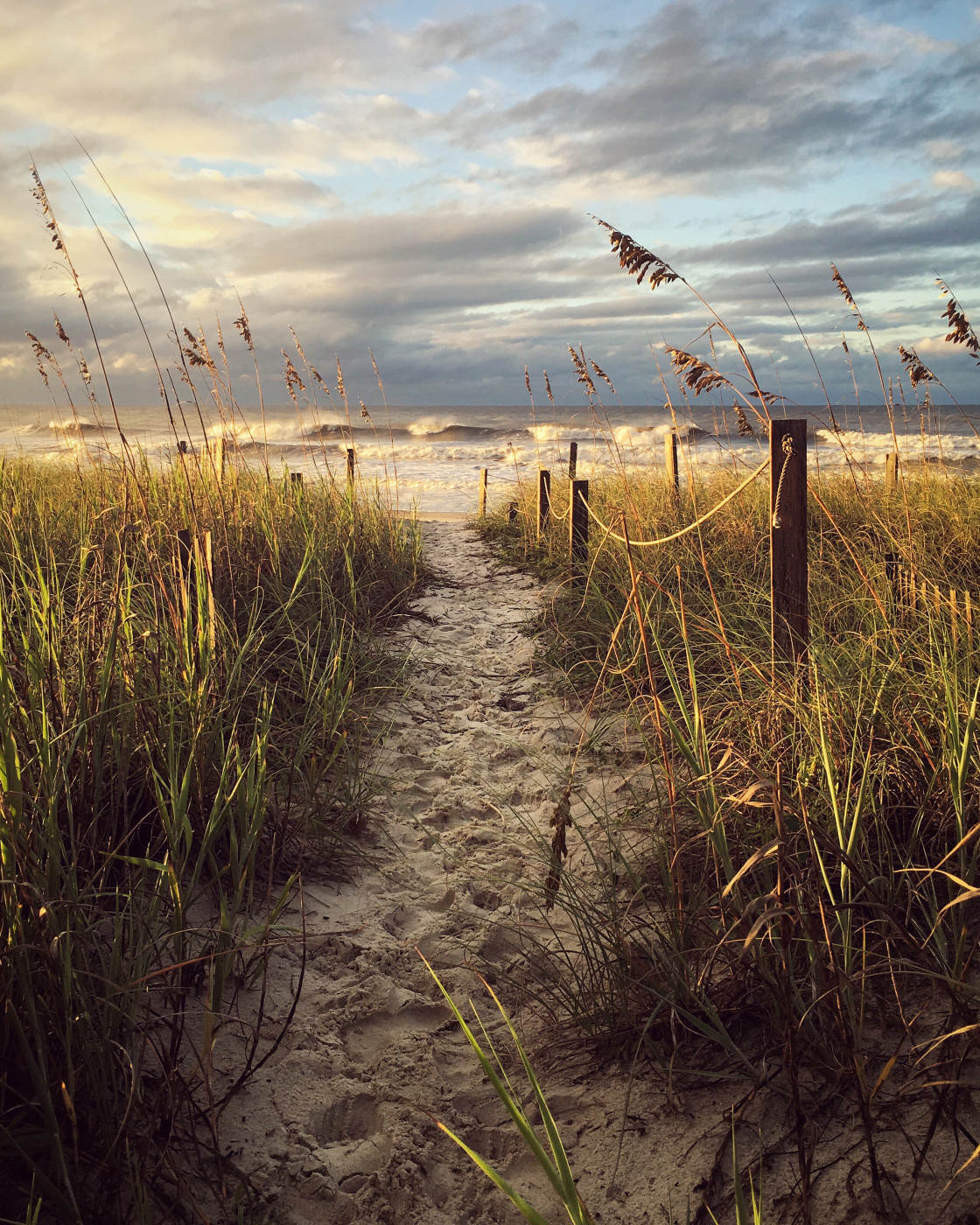 So what can you use as leading lines in your landscape photography?
Rivers and streams make wonderful leading lines. So do paths, roads, and railway tracks.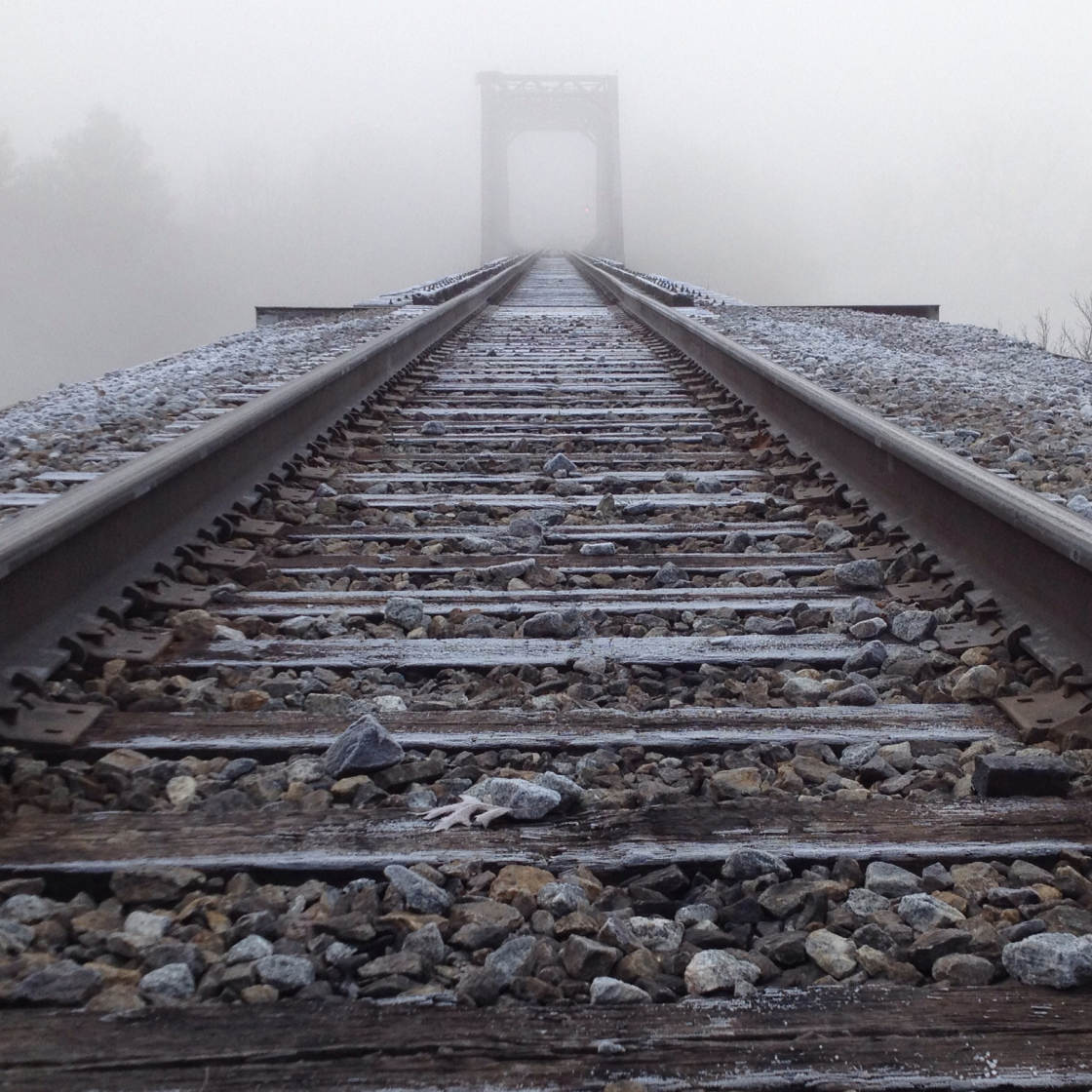 You could also use fences or walls that lead into the distance.
Even shadows and reflections in the foreground can act a leading line.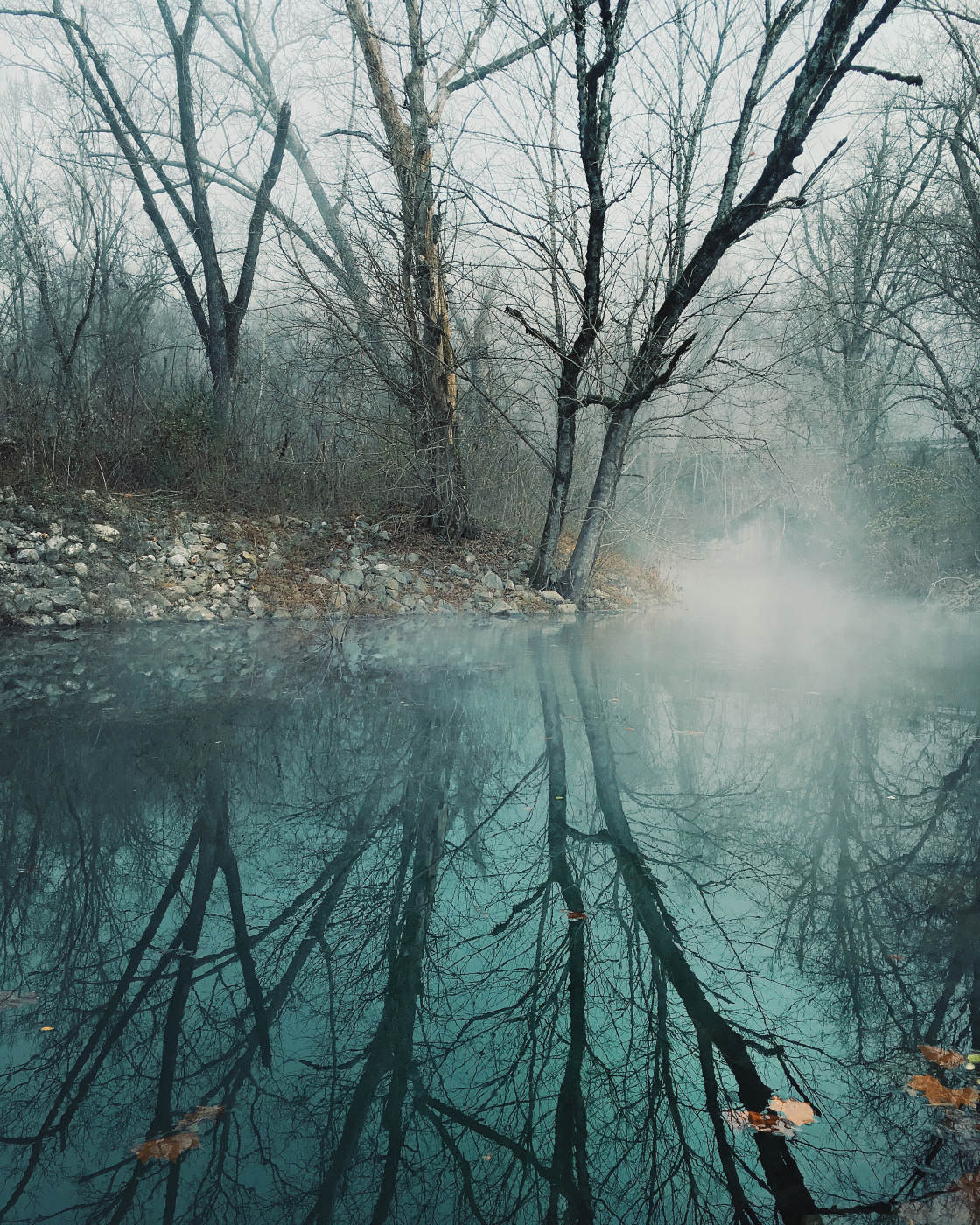 Without leading lines, the viewer will find the image aimless.
Because leading lines give direction.
They take the viewer on a journey deep into your photo.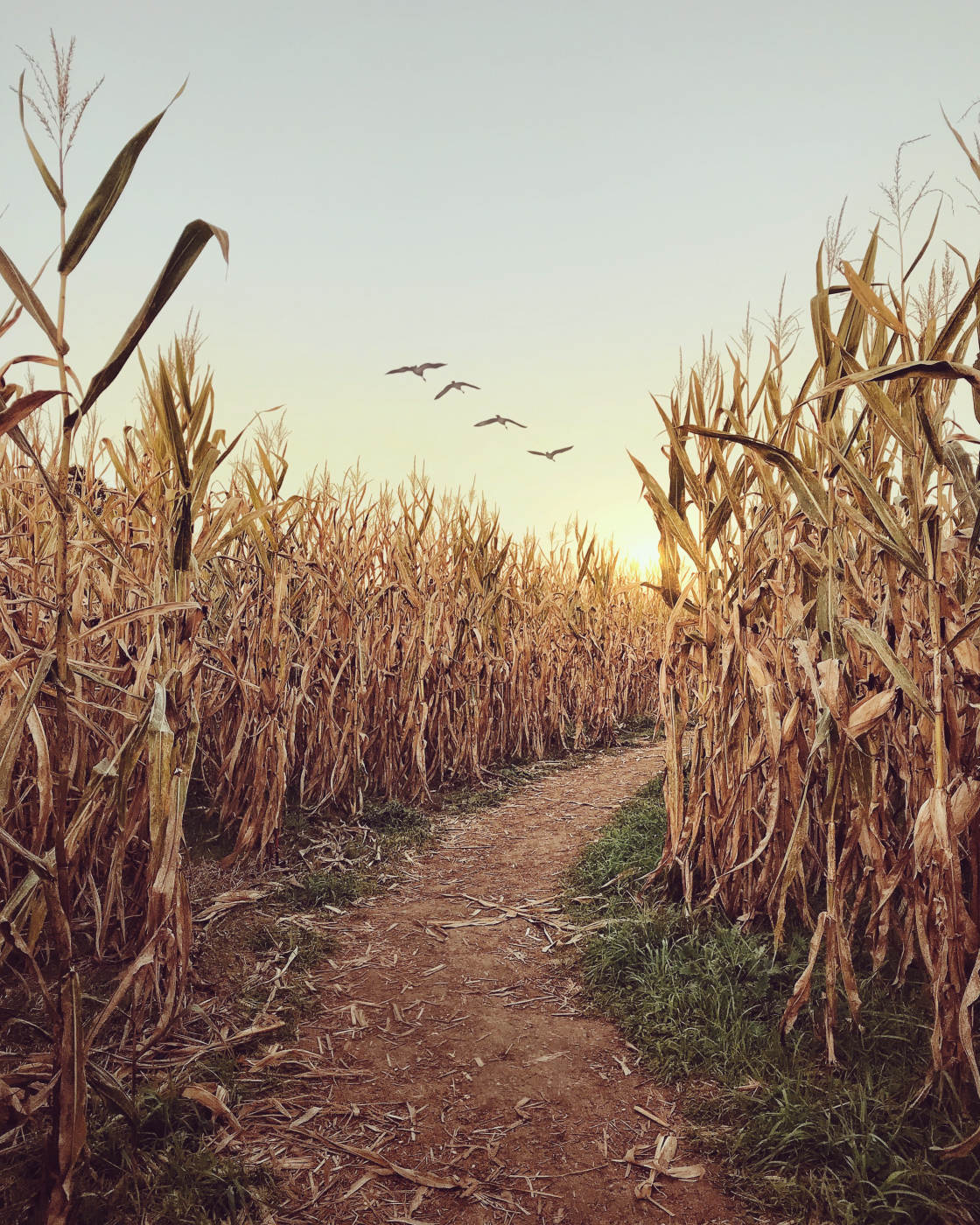 So, before you take your photo, search for some leading lines.
And incorporate them into your compositions.
6. Get Down Low To Add Depth To Your Landscape Images
One great way to add mood to your photos is to create depth.
Depth draws the viewer in.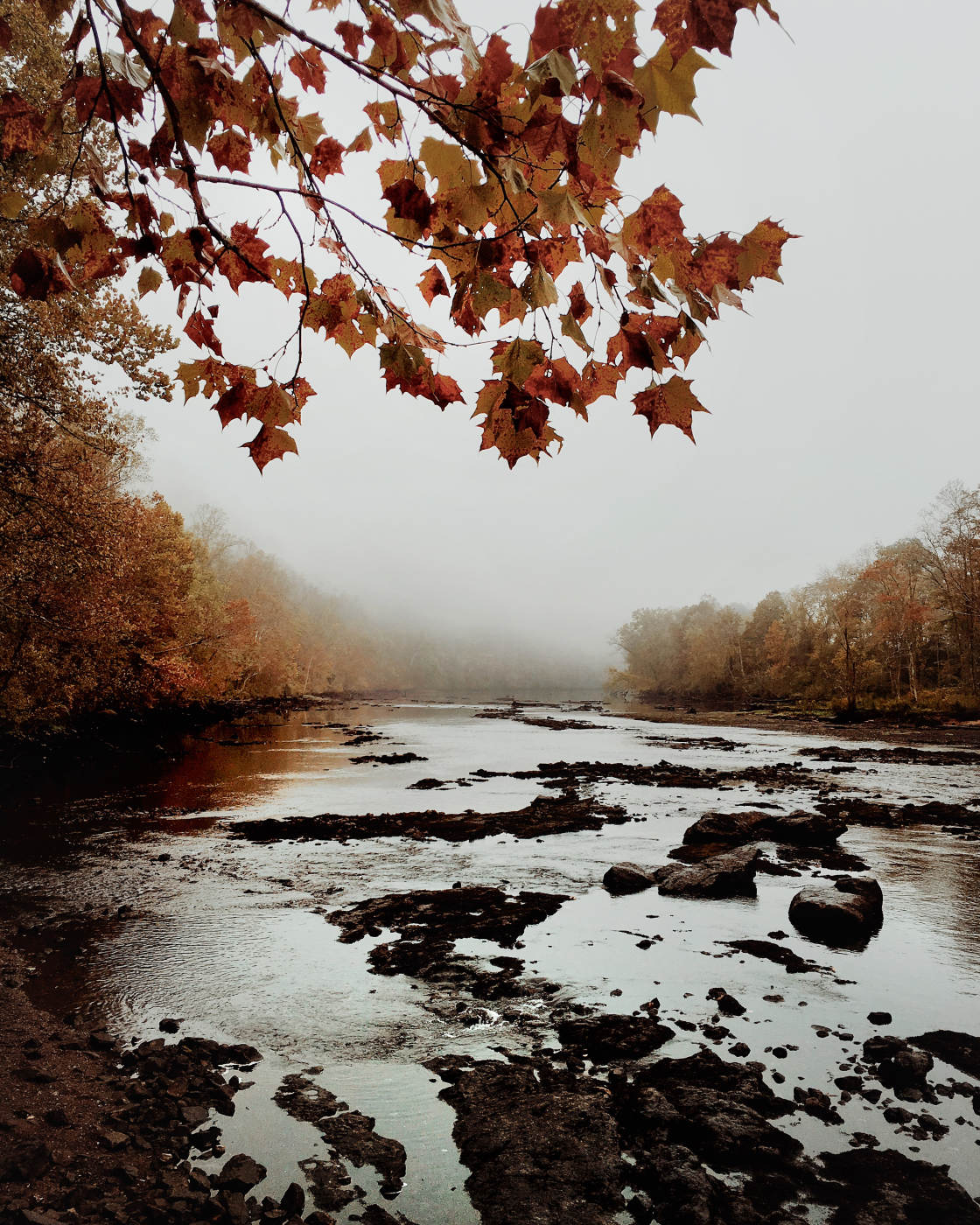 It makes them get lost in the photo.
And depth adds a feeling of intimacy to photos.
A feeling of intimacy is perfect for moody images.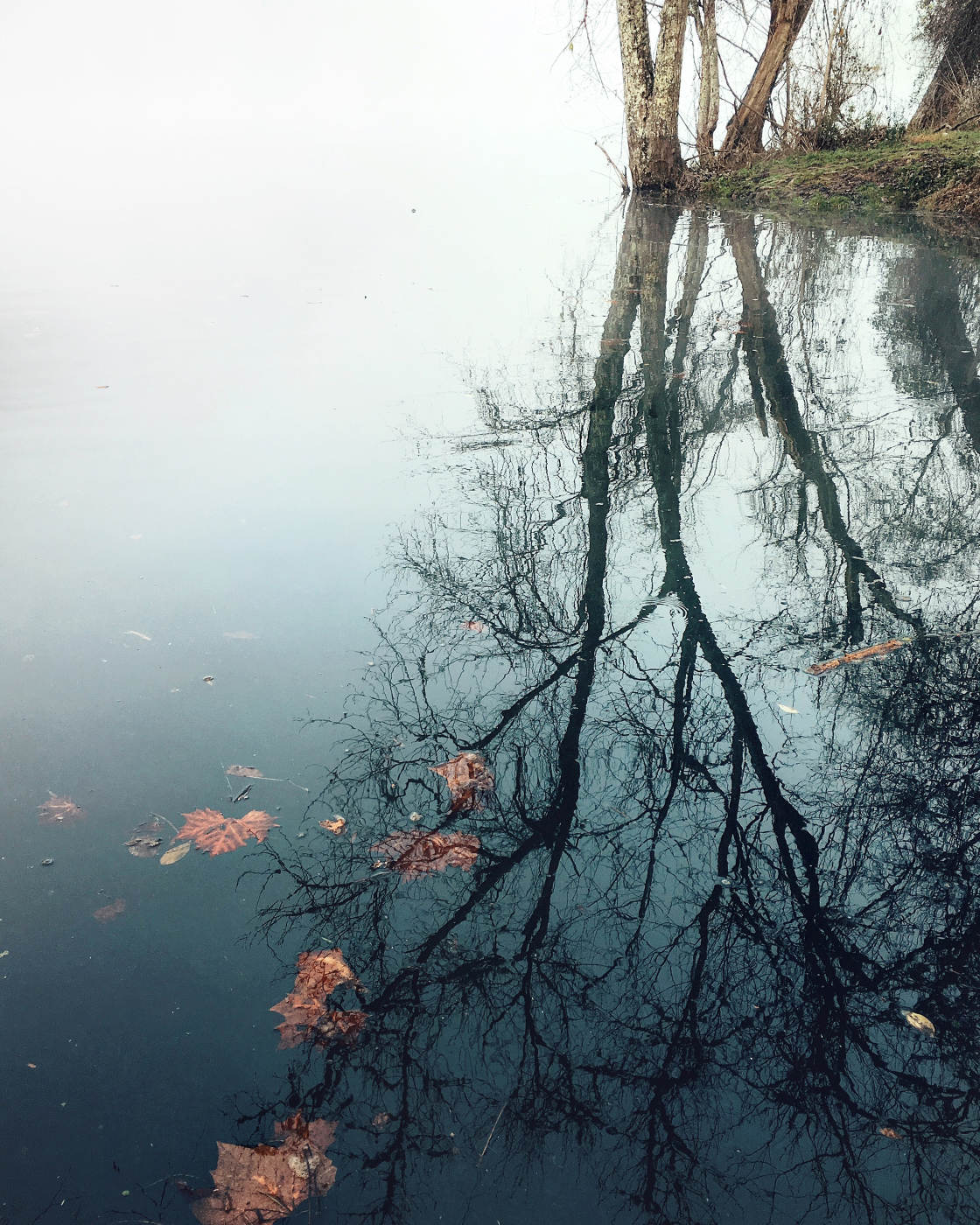 Now, leading lines are a great way to add depth to photos.
But here's another way to add depth:
Simply change your angle.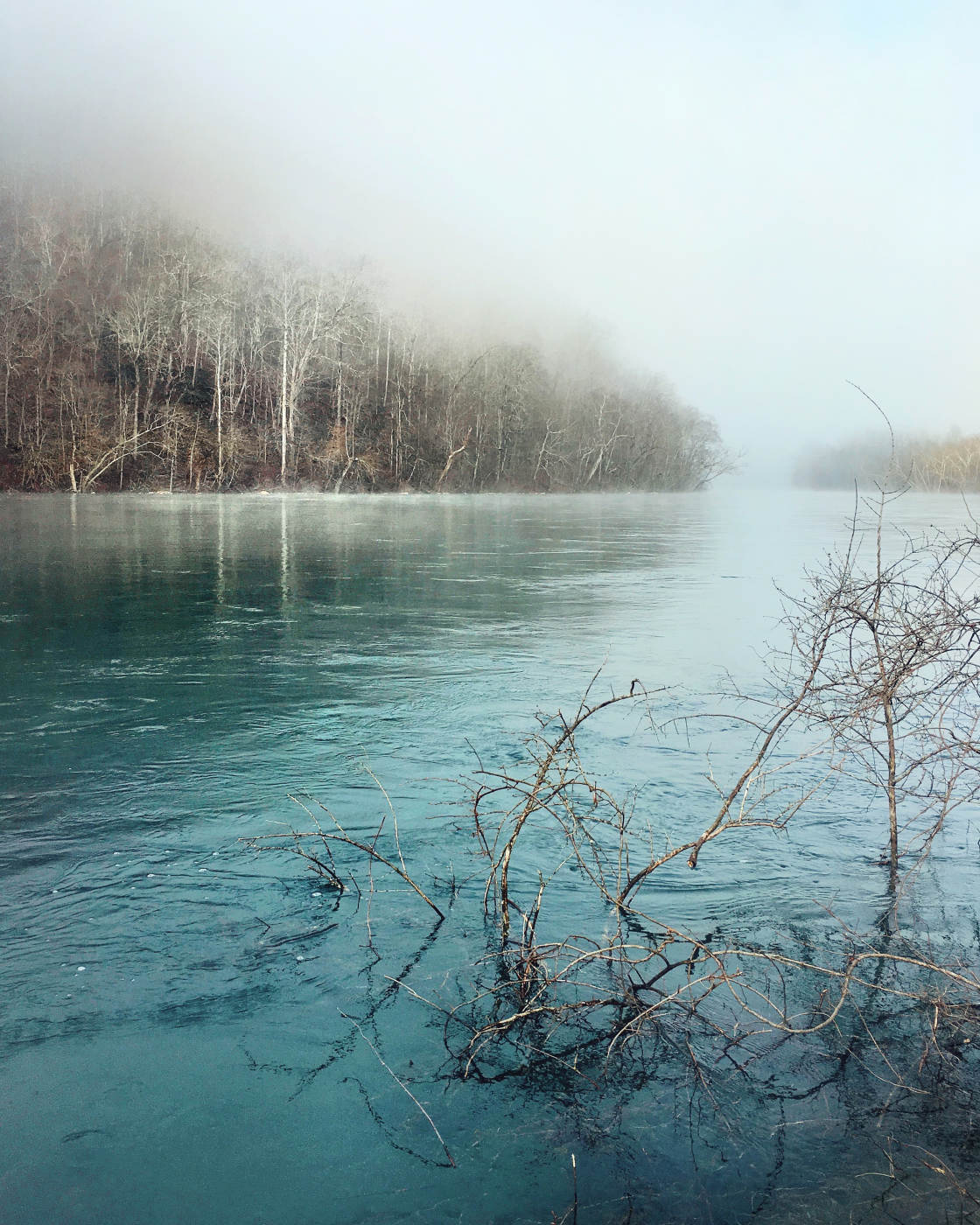 You're probably used to taking photos from chest height.
But while this can create some gorgeous images, you can do better.
You just need to get down low!
If you shoot from down low, you'll show people a perspective they've never seen.
And if you shoot from down low, you'll capture lots of foreground detail—which then contrasts with the scenery in the background.
This creates depth.
So, if you want to create depth, find some nice foreground detail.
You could use a rock, some leaves, or just an interesting stick.
Then get down low.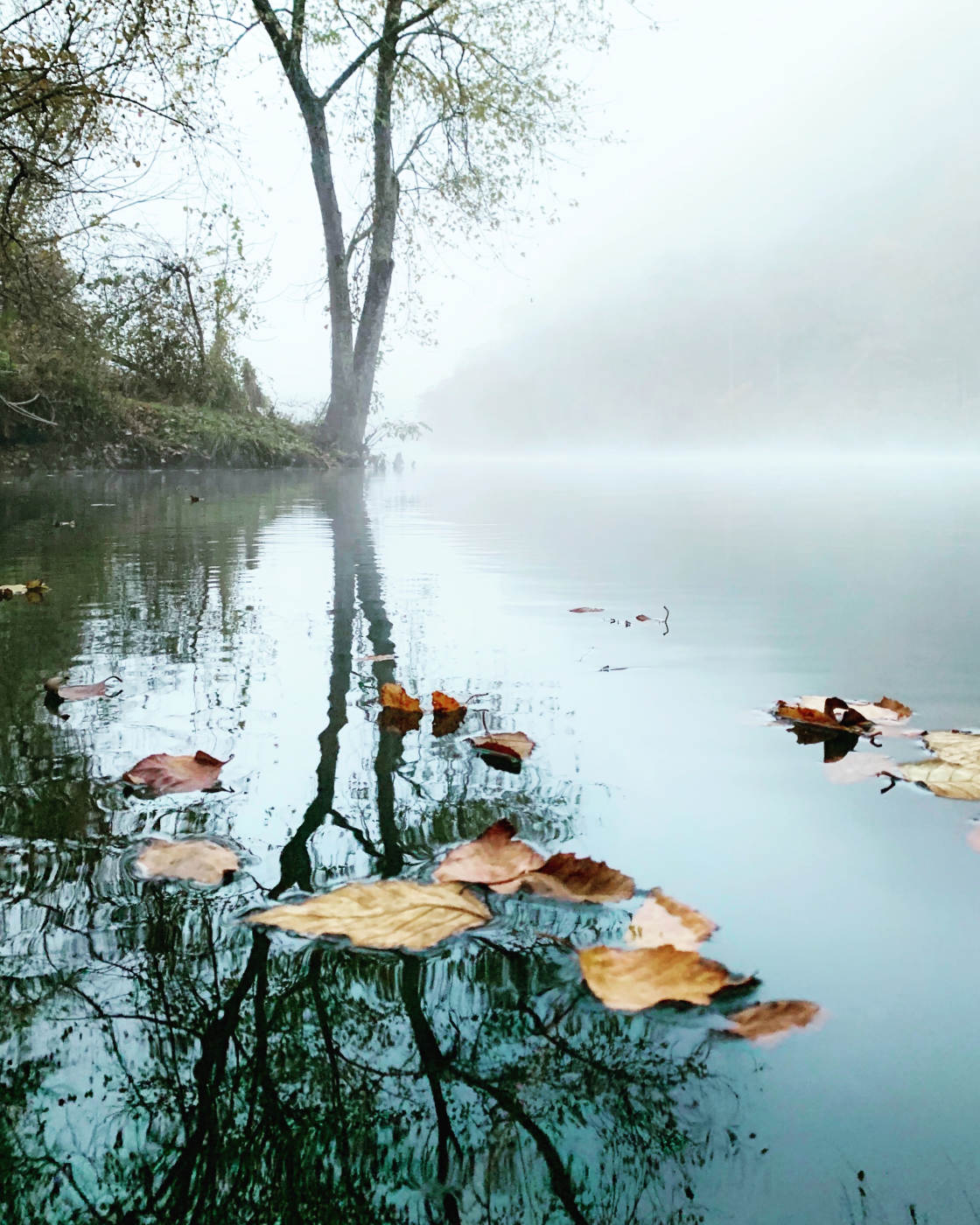 Be careful to show your foreground subject with great detail.
That's what will stun the viewers.