I'm really excited to share this interview with Michael Kistler, an incredibly talented iPhone street photographer and teacher. Michael has an amazing ability to capture the movement of his subjects, creating intriguing and mysterious images that really catch the eye. In this interview, you'll learn more about Michael and how he takes such incredible street photos with his iPhone.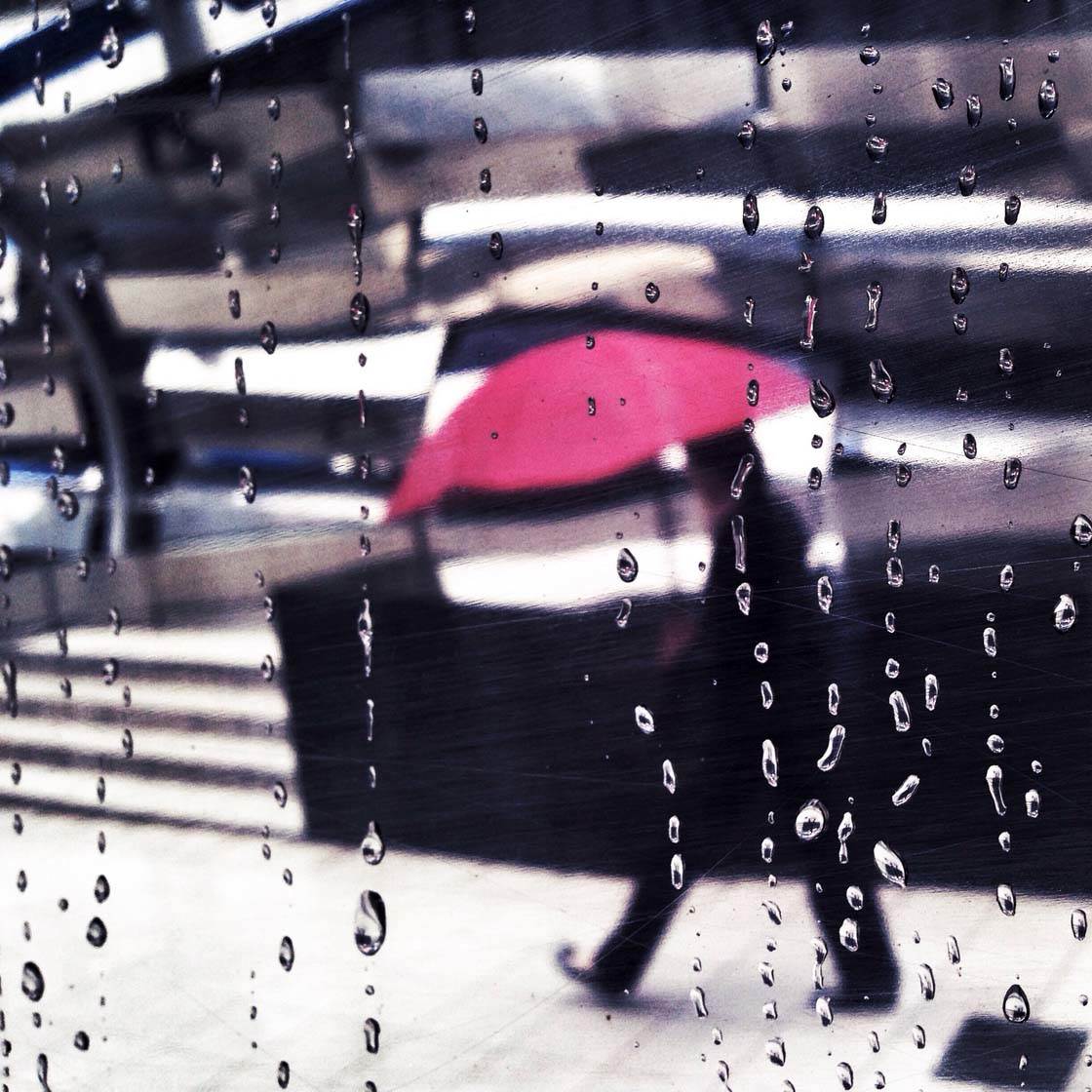 Tell us a little bit about yourself.
I'm a professional street photographer from Minneapolis. I lived in Tokyo for many years before recently moving to Hong Kong with my wife and daughter.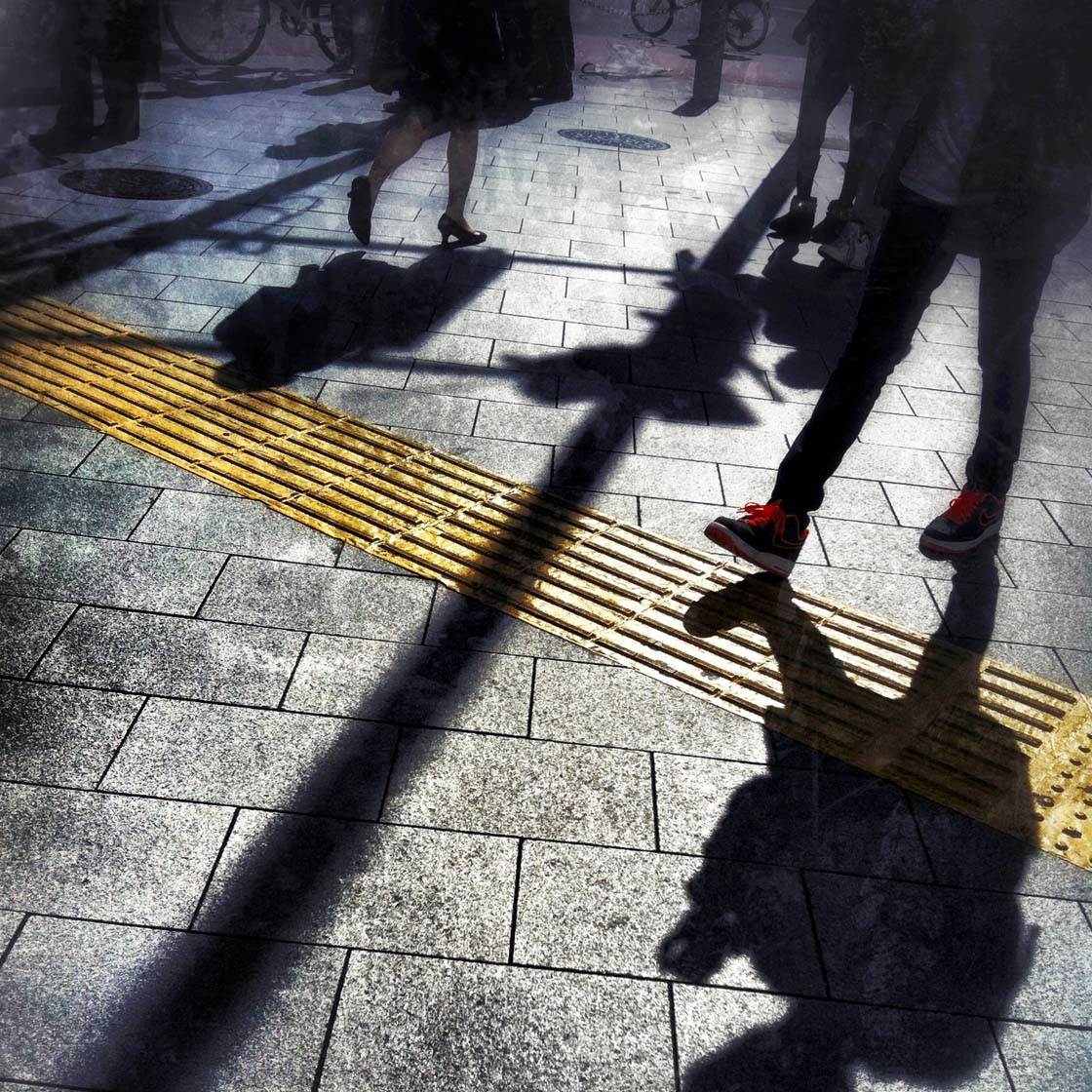 How did your iPhone photography journey begin?
I started shooting with my iPhone in Tokyo – it must have been in 2011 – and the obsession grew very quickly. Initially, of course, I was just snapping around a bit, taking photos of my daughter, etc.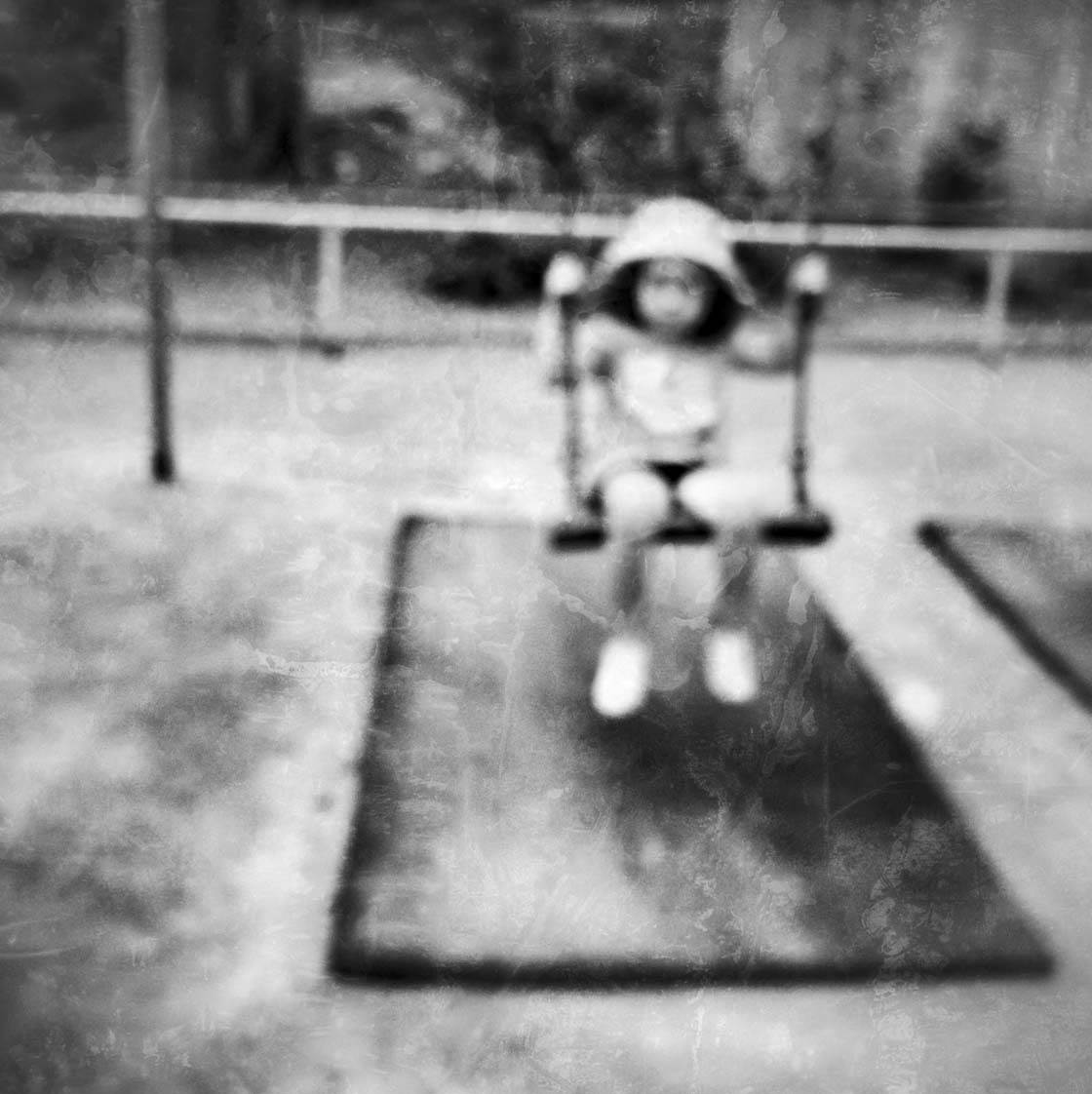 But I soon realized that there was no limit to the freedom and the potential for experimentation. I'm first and foremost a street photographer and find the iPhone ideal for this type of photography because of its size, ease of use and the simple fact that it's always in my pocket.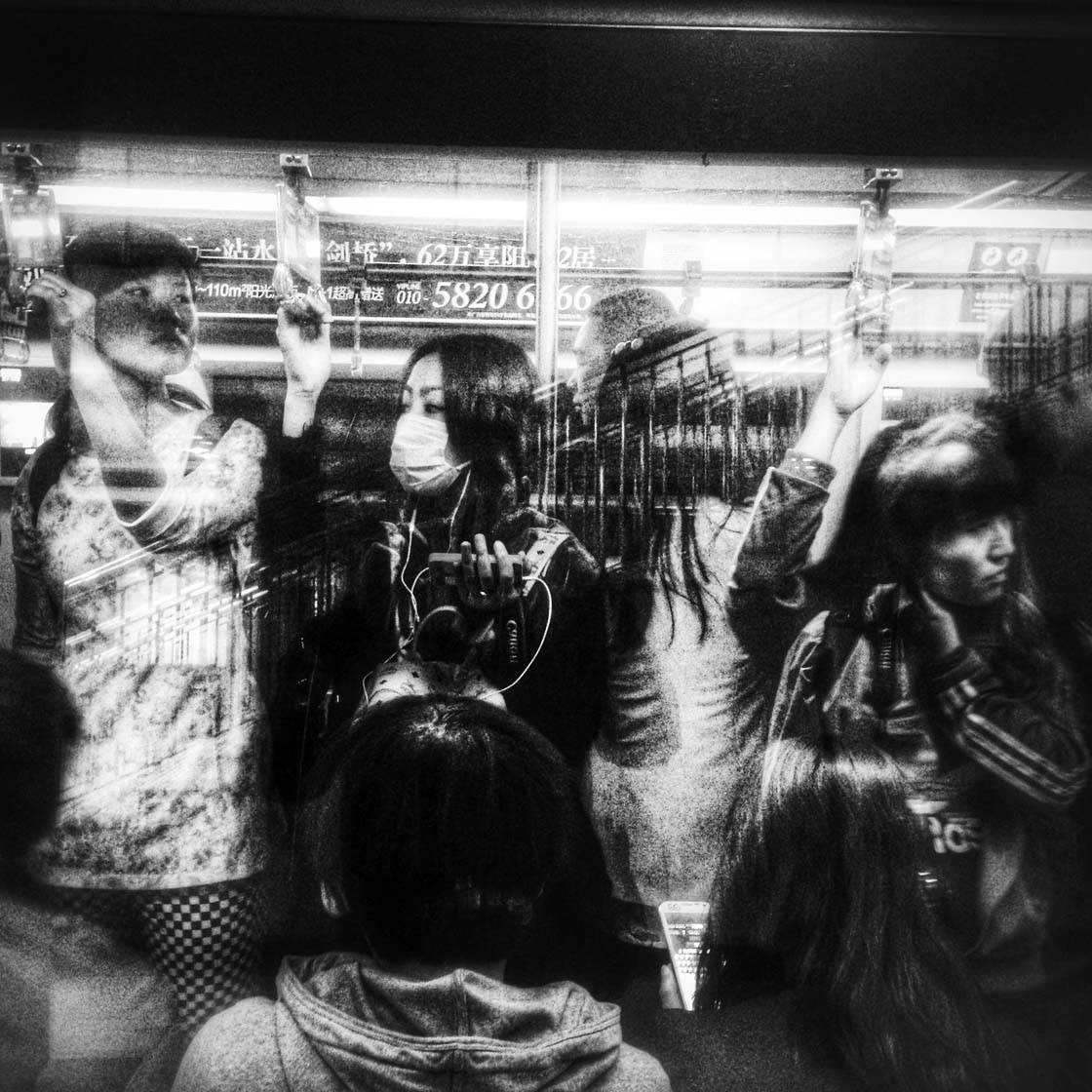 What inspires you to take photos with the iPhone?
There are many attractive facets to shooting with my iPhone. First of all, there's a freedom to it that I don't have with my DSLR in that I don't have to get bogged down by technical details.
Photography is quite simple when you think about its three main components: light, composition and the moment. With the iPhone I find it very easy to concentrate on these three things with no other distractions.
As already noted, it's perfect for street photography because it's fast, easily accessible and can be used discretely when necessary. There are so many moments I would never have had the opportunity to shoot were it not for the iPhone in my pocket.
You mainly shoot street photos with your iPhone. What draws you to this genre of photography?
I love the energy and spontaneity of street photography, especially the challenge of composing a shot quickly in those seconds where everything comes together.
It's the unpredictability of the street environment that really drives me. There's always something new, different and very often quirky to be seen and experienced. It's the fleeting moments that I'm most attracted to.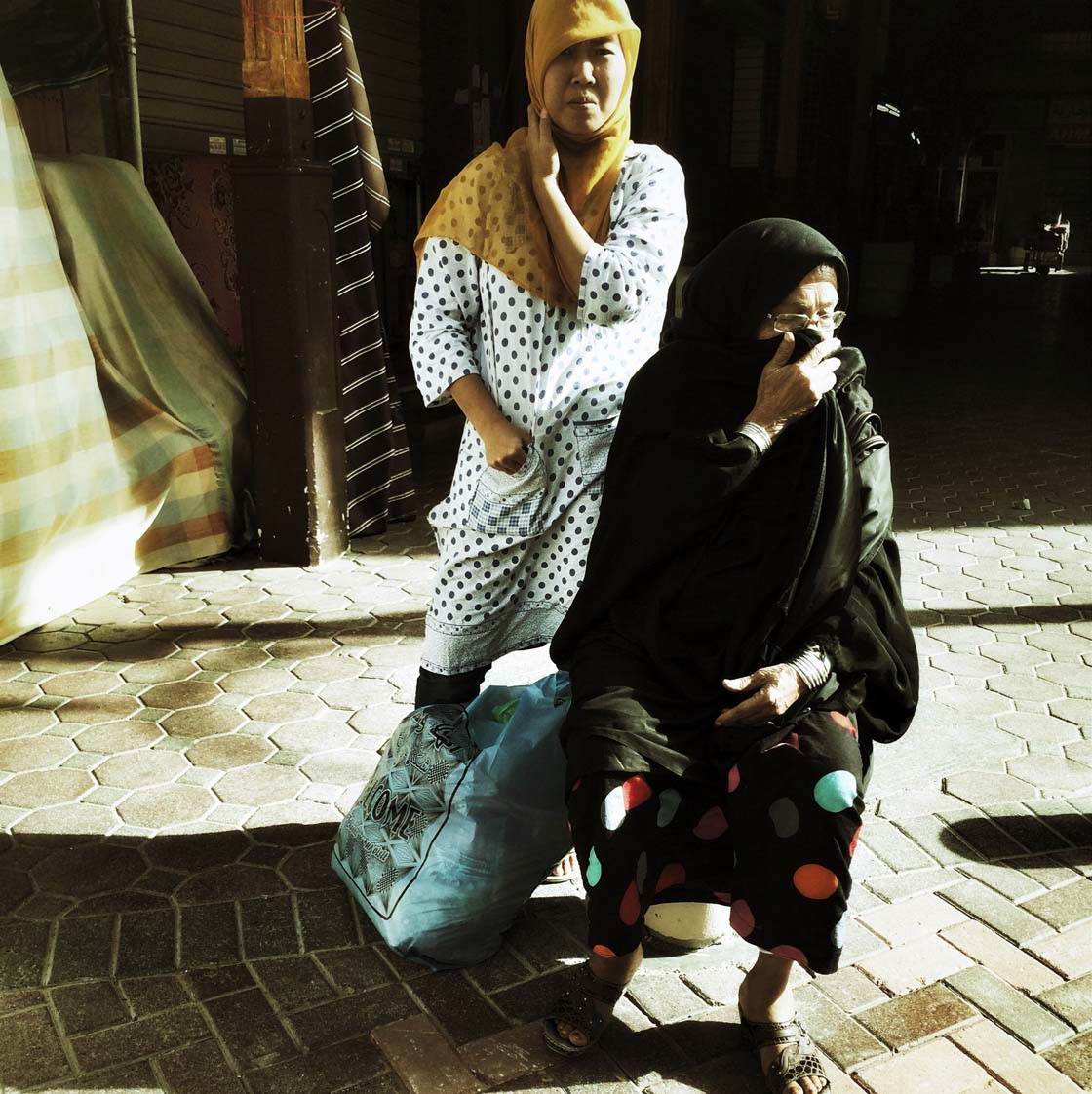 There's a unique kind of interaction between the photographer and environment in street photography that I like as well. You can never really separate yourself from your subject matter, which I think is integral to producing good images.
You have an amazing ability to capture incredible light and shade in your photos, with powerful silhouettes and shadows. What's tips would you give to beginner iPhone photographers who want to start taking these kinds of image?
Well, I suppose the most important thing is understanding how to use and capture light in various situations, so location is very important in this regard.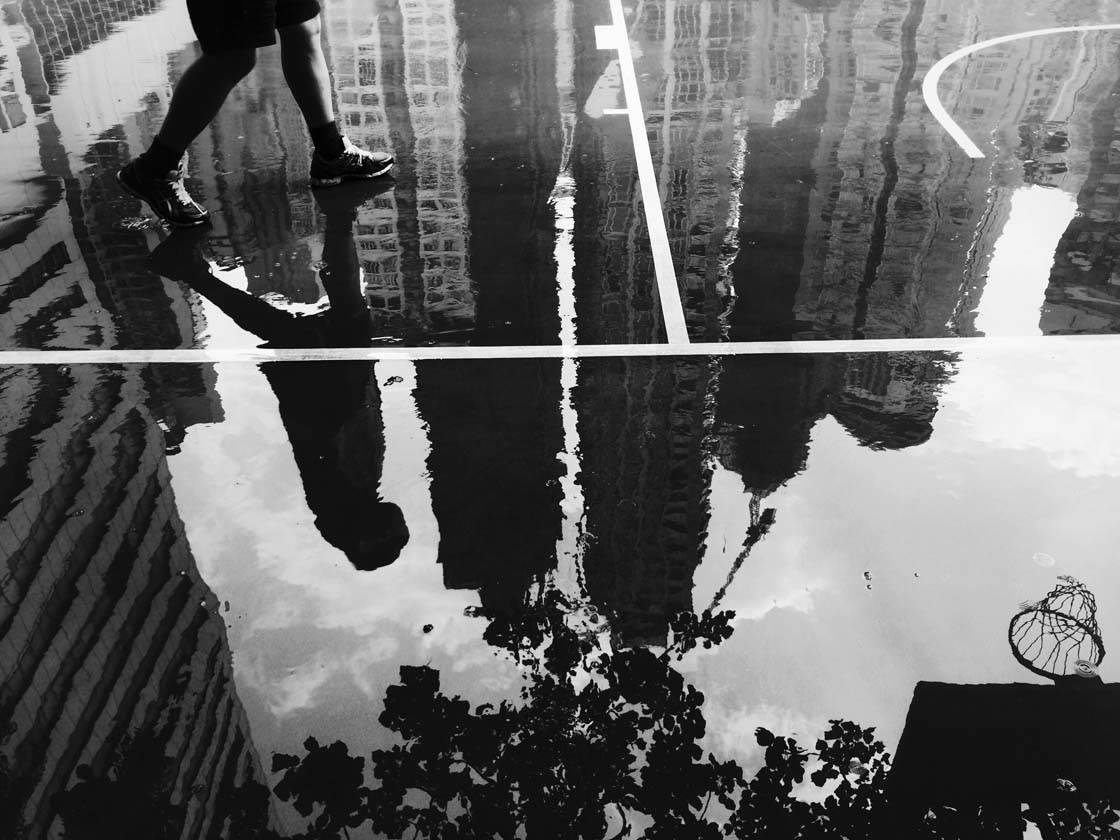 After finding the right location, it's a matter of deciding on how to compose your images and what you want to include in your frame. I tend to find that simple is best when it comes to shadows and silhouettes.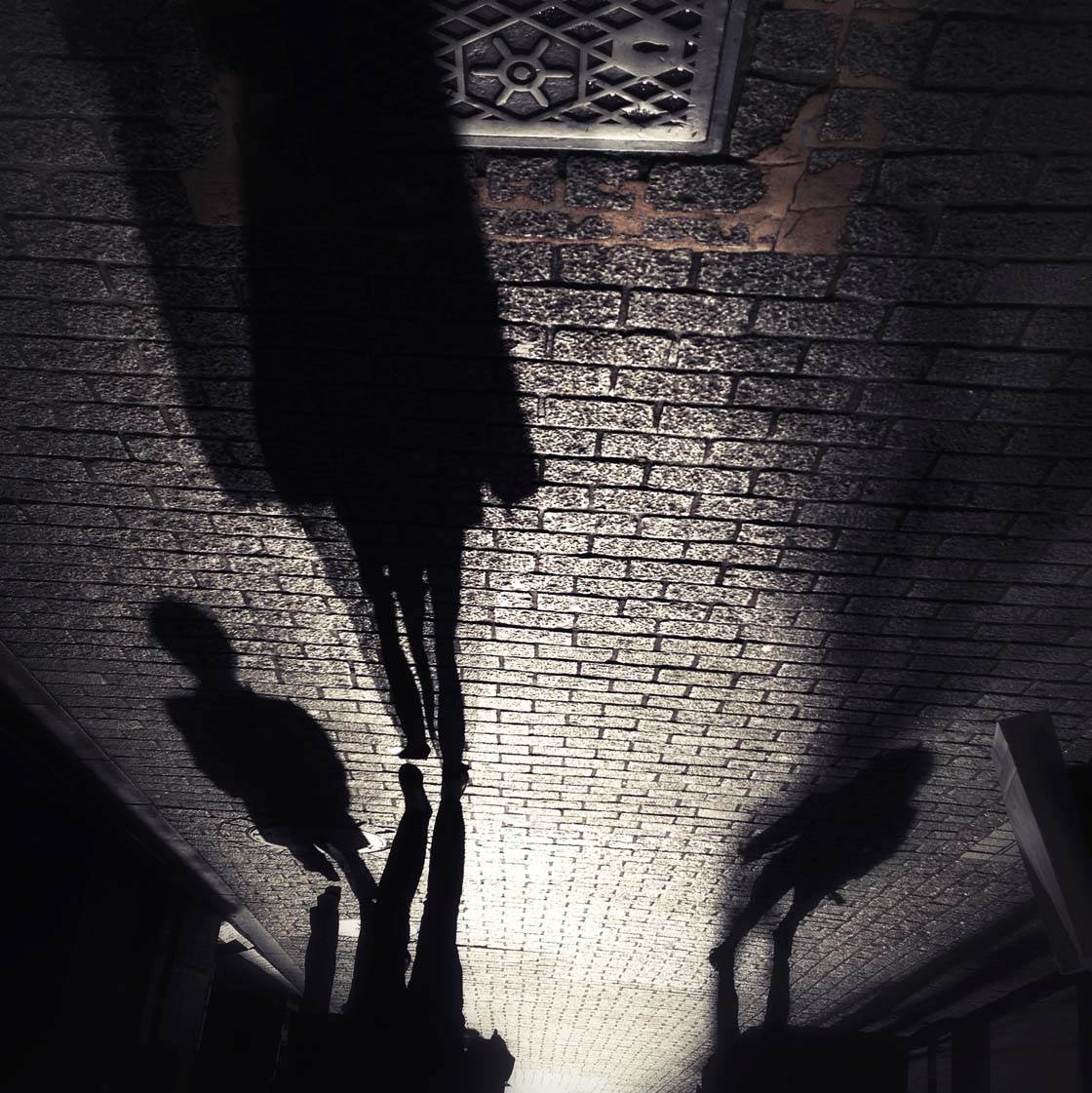 Also, it can often be fun to flip your images 180 degrees to achieve a different and often surreal effect. Time of day is also something to consider, as the sun is more direct and shadows longer at different points during the day.
How important is it to include human subjects in your photos?
Absolutely essential. But they don't necessarily have to be featured prominently and can often be alluded to. In fact, in my work, human subjects are often almost secondary to the scene as a whole.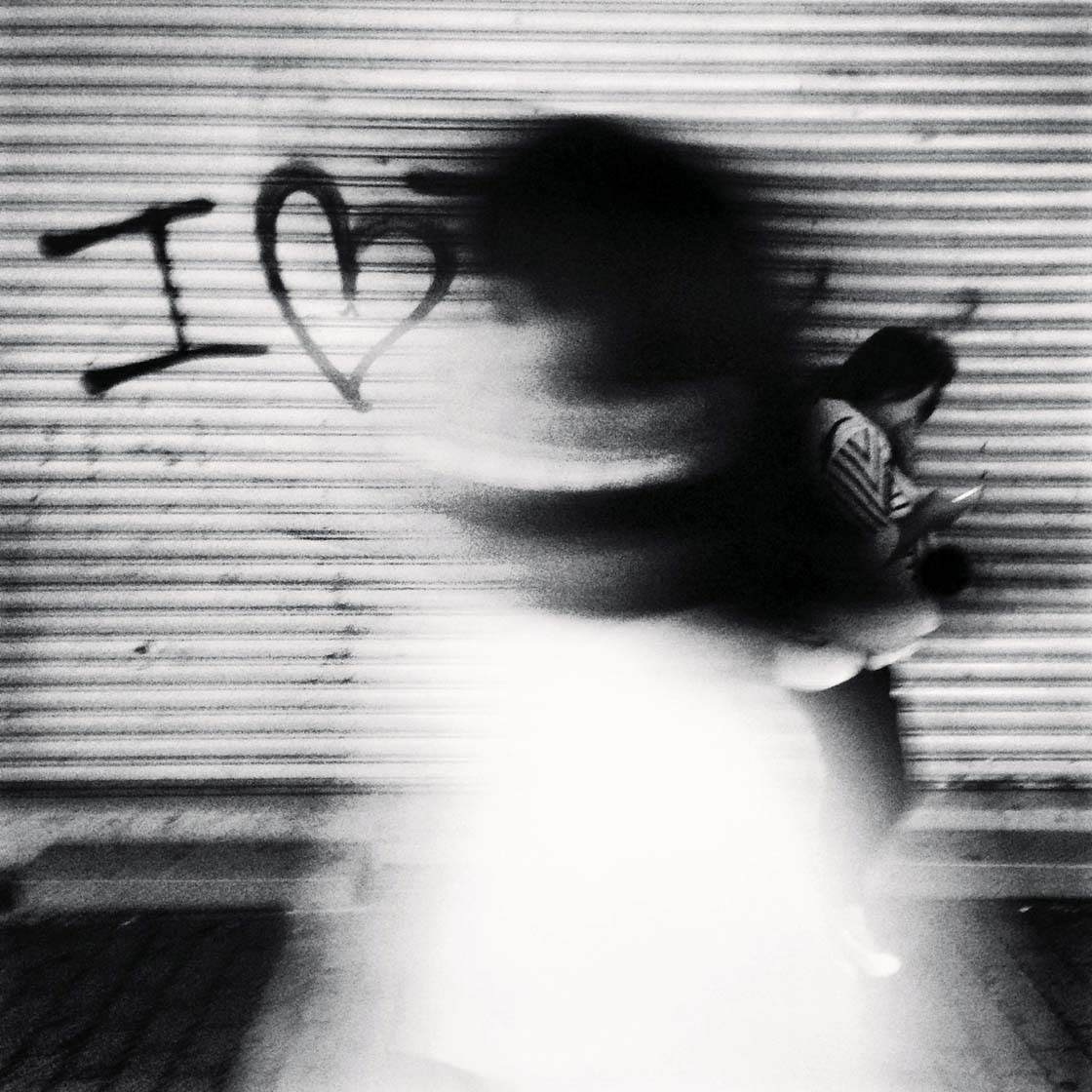 I like the idea of the people having a more anonymous quality and letting the viewers create their own interpretation and narrative. I love to represent human subjects in more abstract ways through partials, shadows, blur and reflections.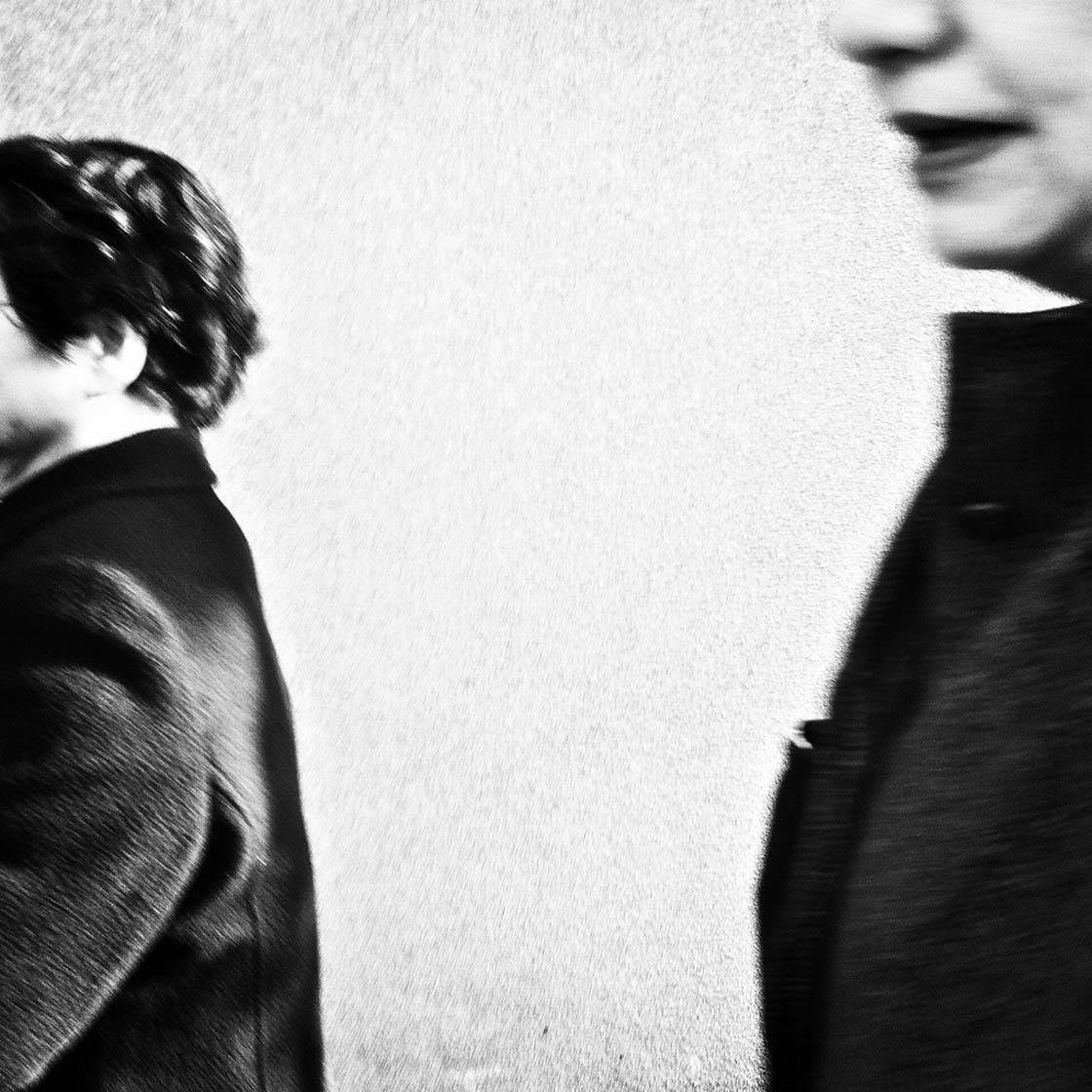 One of the main challenges with street photography is photographing people you don't know. How do you deal with this?
Definitely. It's something I talk a lot about when I'm teaching workshops. One of the biggest fears or concerns people have is that someone they don't know will have an adverse reaction to being photographed.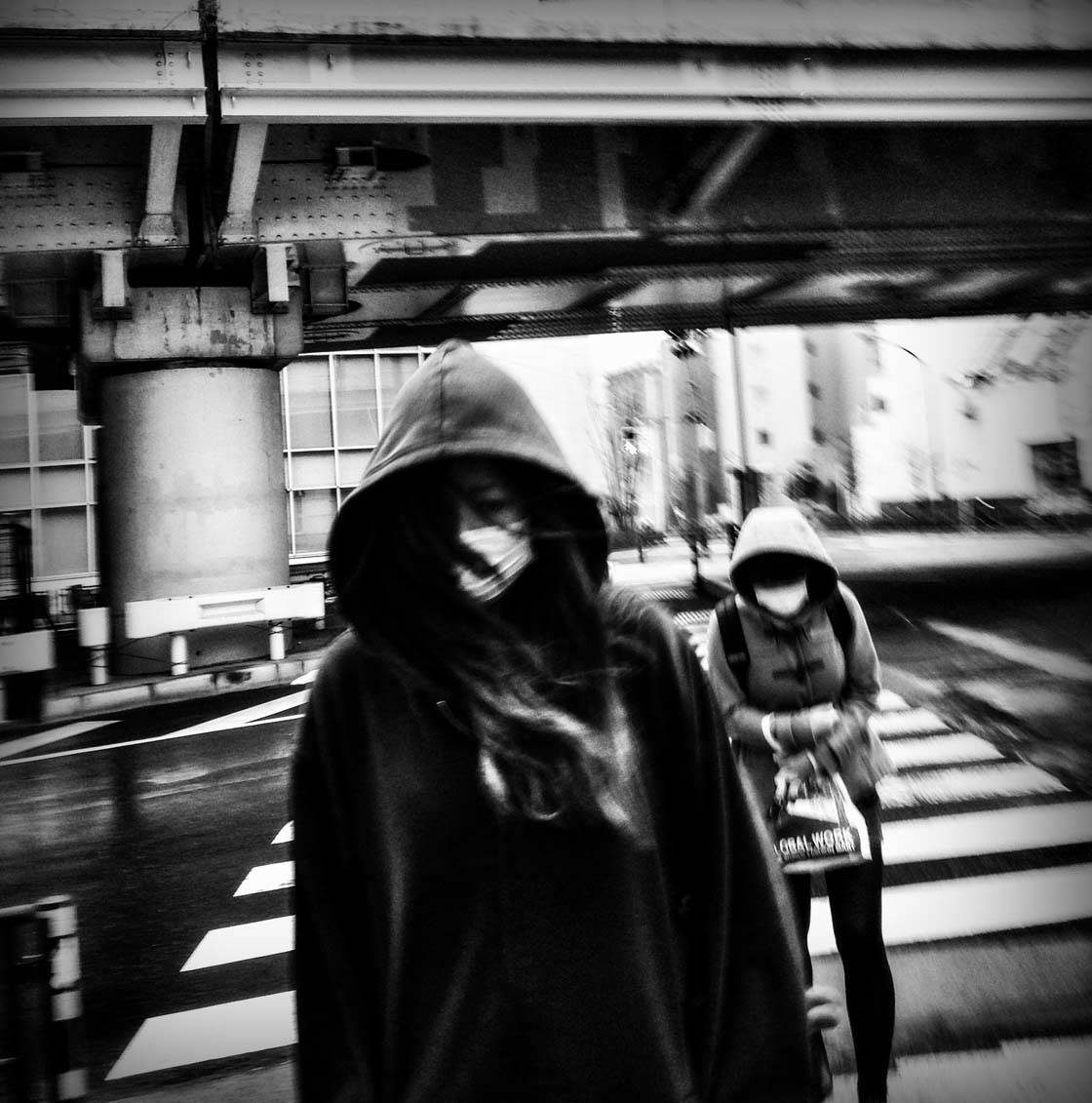 The first thing I'd say is that it rarely happens. More than anything it's just a matter of using common sense and trusting your instincts about how to proceed in a given situation. If it doesn't feel right, don't do it.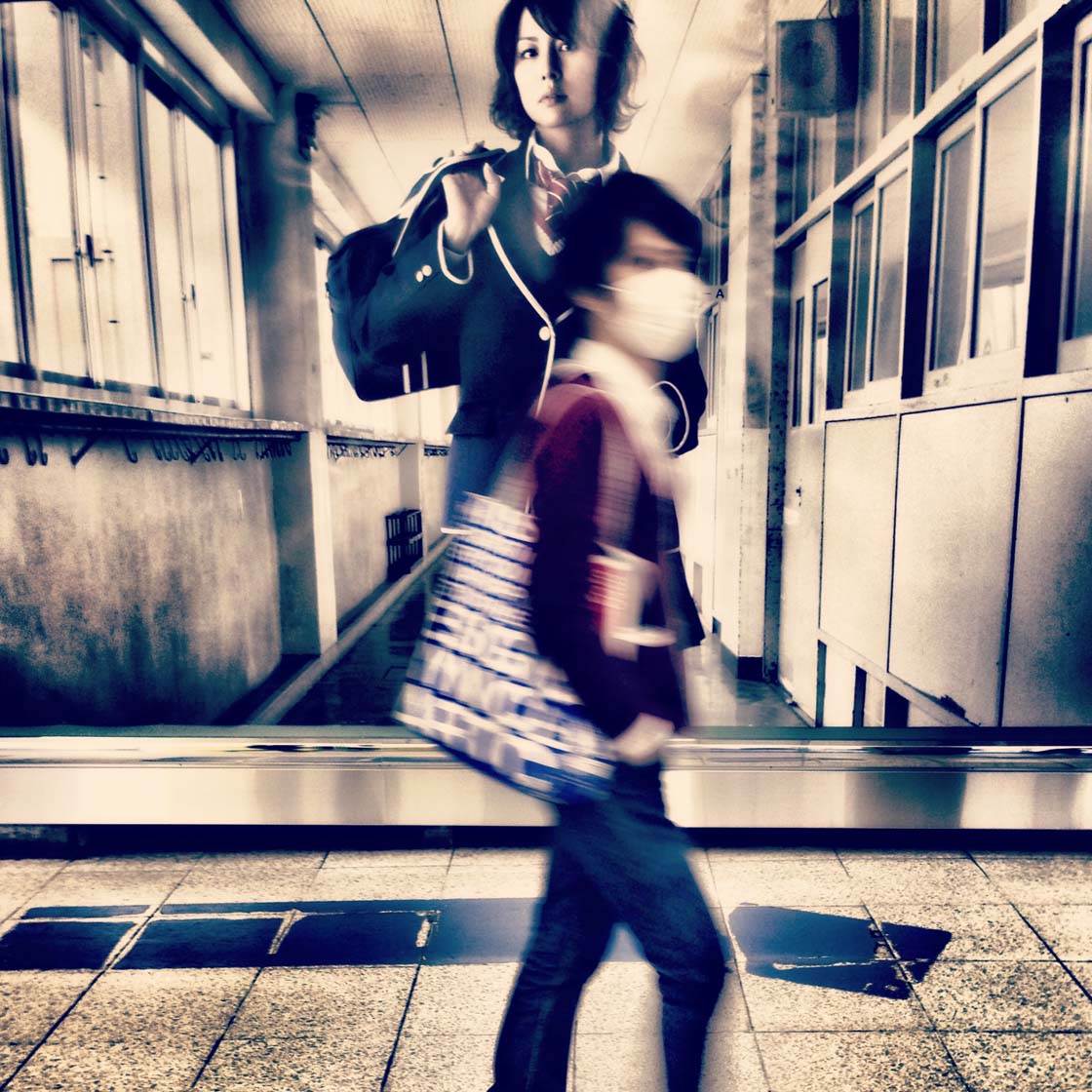 I have essentially three tips for photographers in this situation:
1. Be open about what you're doing. Snapping a quick shot and then turning away gives people the impression you are doing something you shouldn't be doing. It creates anxiety and tension on both sides.
2. A smile goes a long way. If I make eye contact with someone I've just photographed in the street, I will smile and give a wave, and most of time I will get both in return.
3. Offer to show the image to that person. I find that people are often quite curious to see the photo of them. I will also offer my business card and ask them to email me if they would like a copy of the image.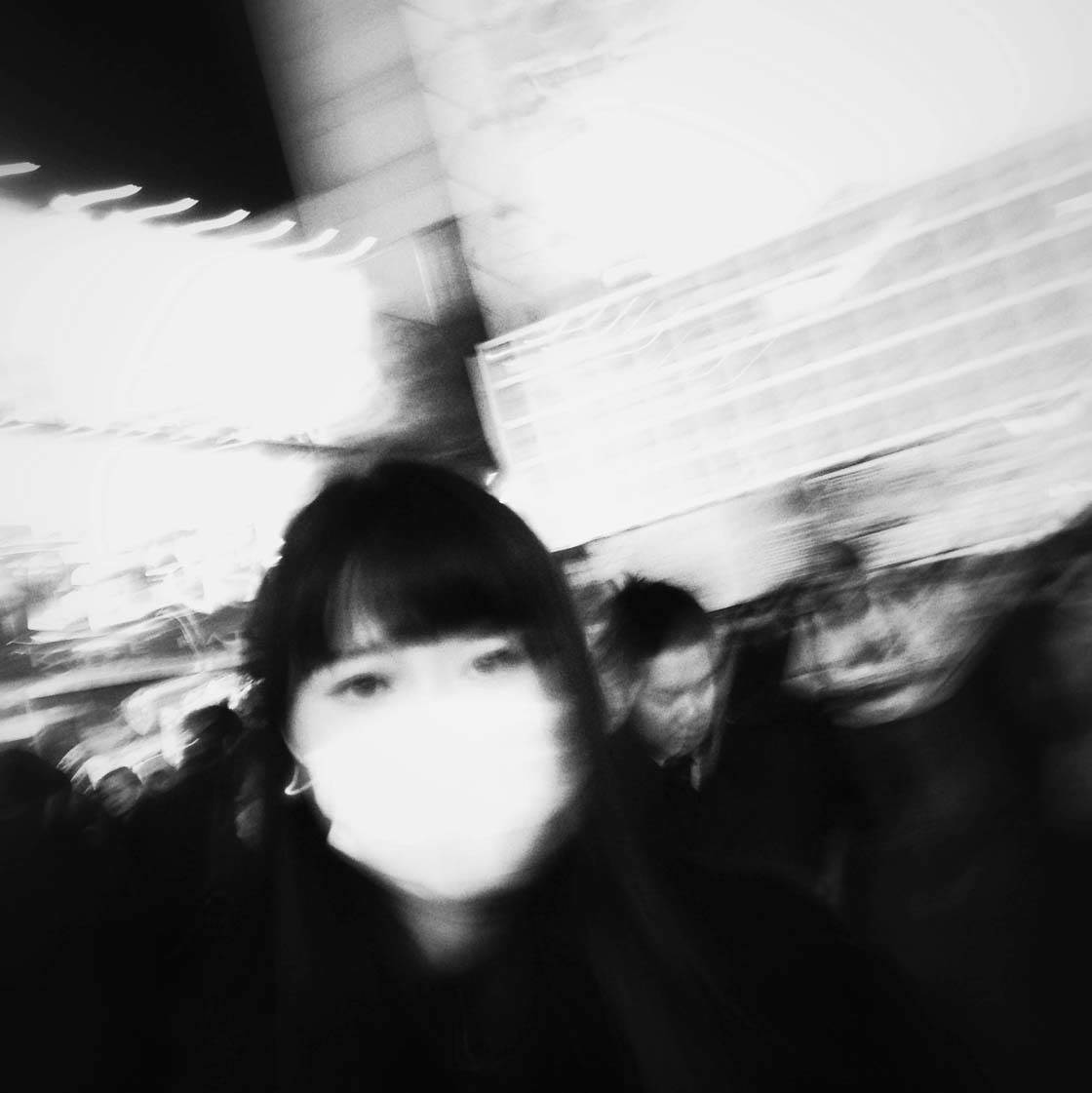 Let's talk about photo apps. Are there any apps that you use for taking photos besides the native camera app?
No, I only shoot through the native camera app.
What are your favorite apps for post-processing?
I generally run each image through Snapseed for some basic editing (check out our Snapseed app tutorial). I found that I edited images much more heavily when I first started shooting on my iPhone, but am much more selective about the process now.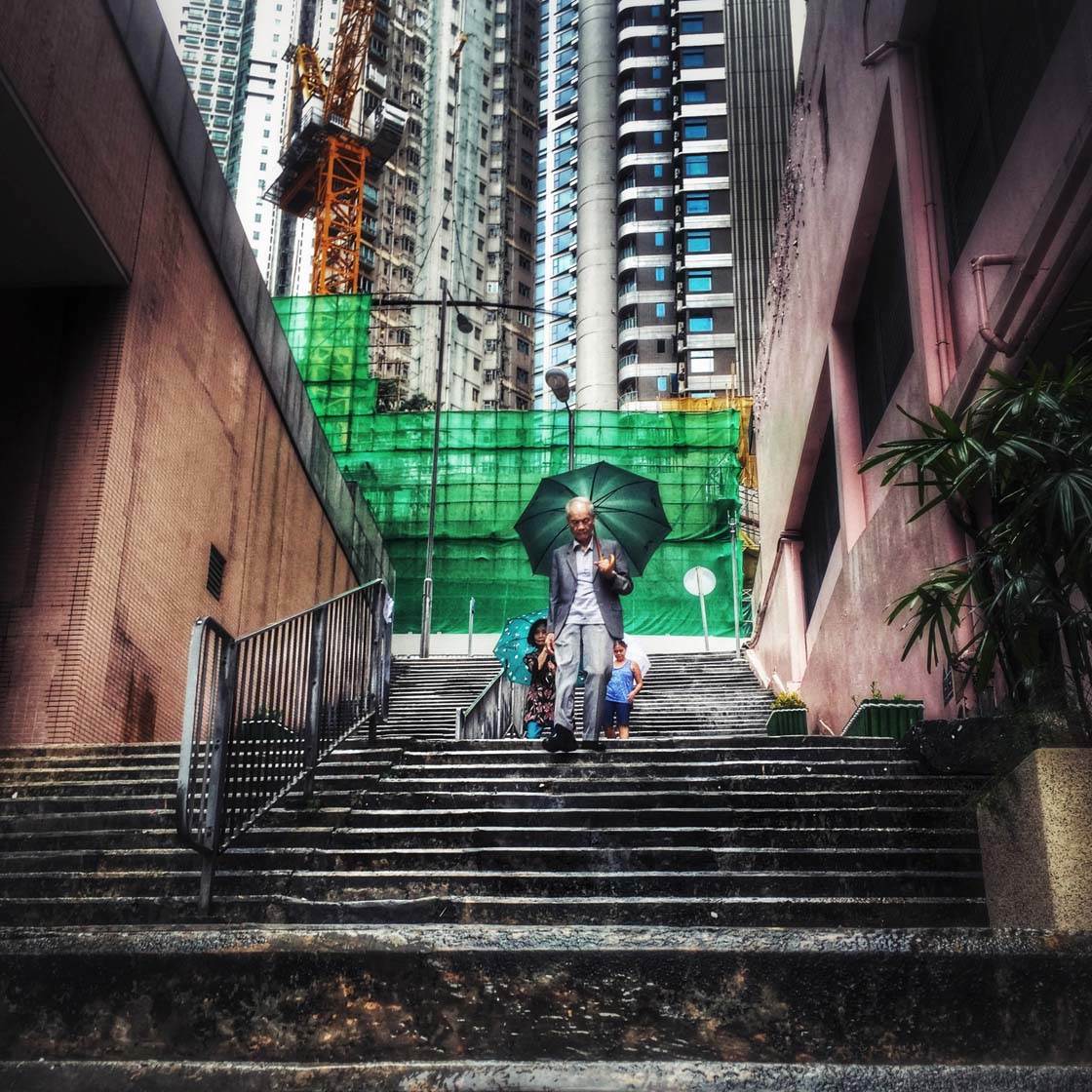 I've been trying to focus more on getting the right balance of light, contrast and tonal range, so my edits tend to be simple tweaks to get the desired results. In my experience, less is more when it comes to editing.
Do you use any iPhone photography accessories?
I've used the Olloclip lenses a little bit, but prefer to shoot straight up with the iPhone. I haven't really used any other accessories.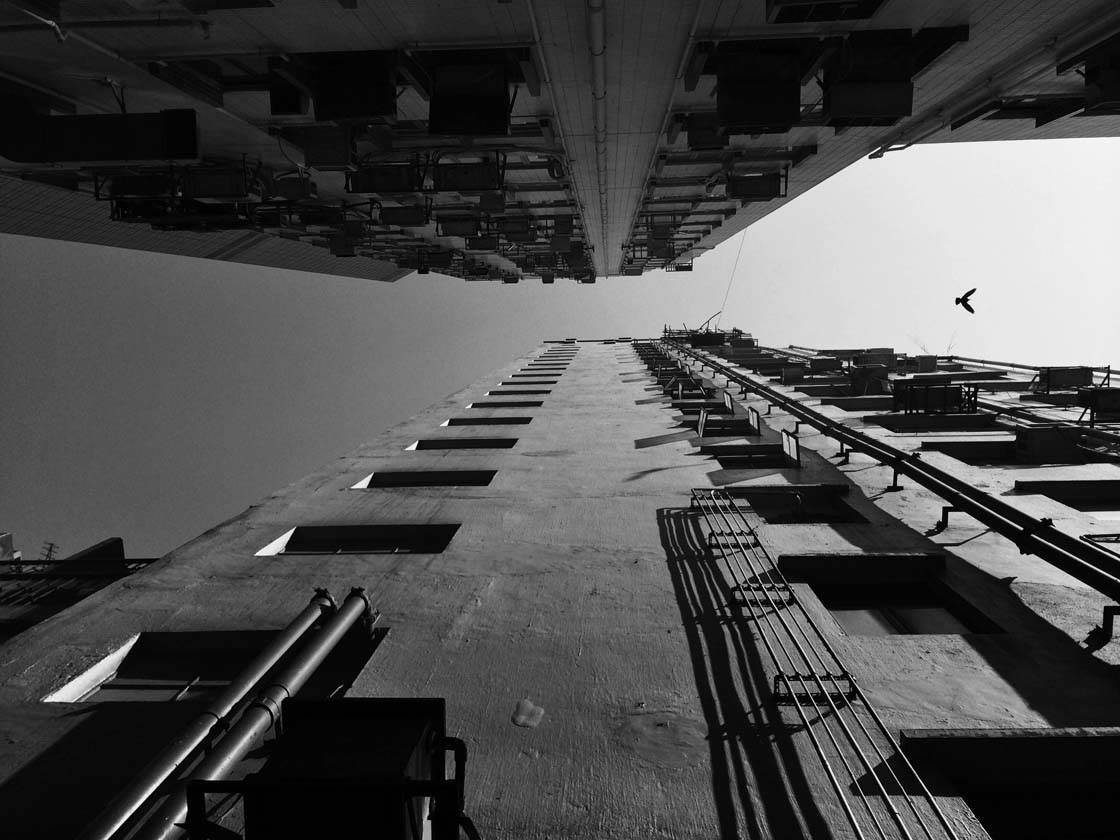 Can you briefly explain the story and editing behind your three favorite iPhone photos?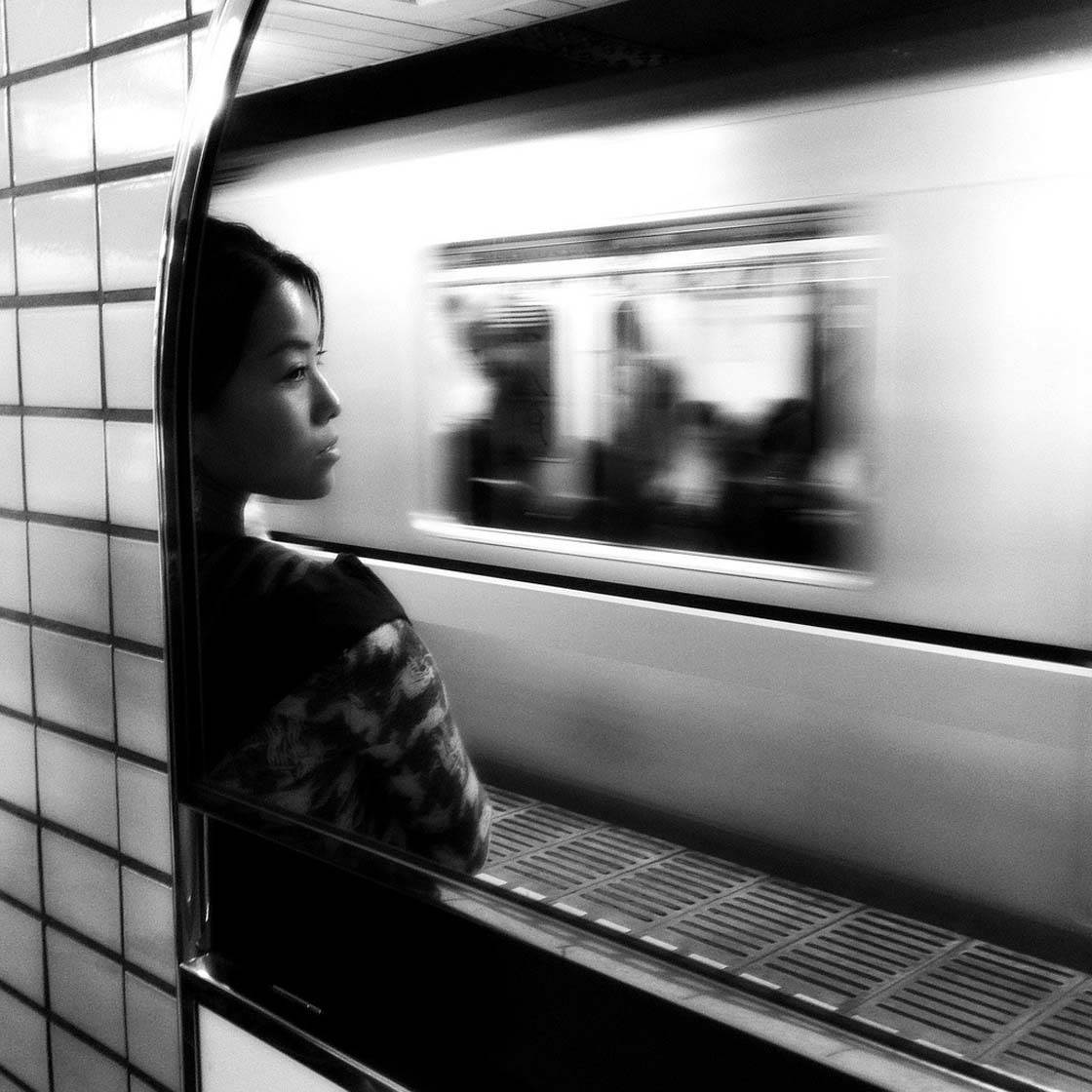 All But Forgotten
What most people don't know about this image is that it's a photo of my wife. What's also cool for me is that she's carrying our then 6-month-old daughter in a sling, which can't been seen in the photo.
Of course, I like it for that reason but also because it was one of the first images where I recognized that iPhone photography could really hold its own next to DSLR cameras.
Photographically, it was just one of those serendipitous street moments. She was standing on the train platform in Tokyo as the train was approaching. As soon as I noticed her reflection in the mirror, I got a quick snap before she could turn her head.
As for editing, I think I probably just did some contrast adjustment through Instagram. I wasn't using any other editing apps at that point.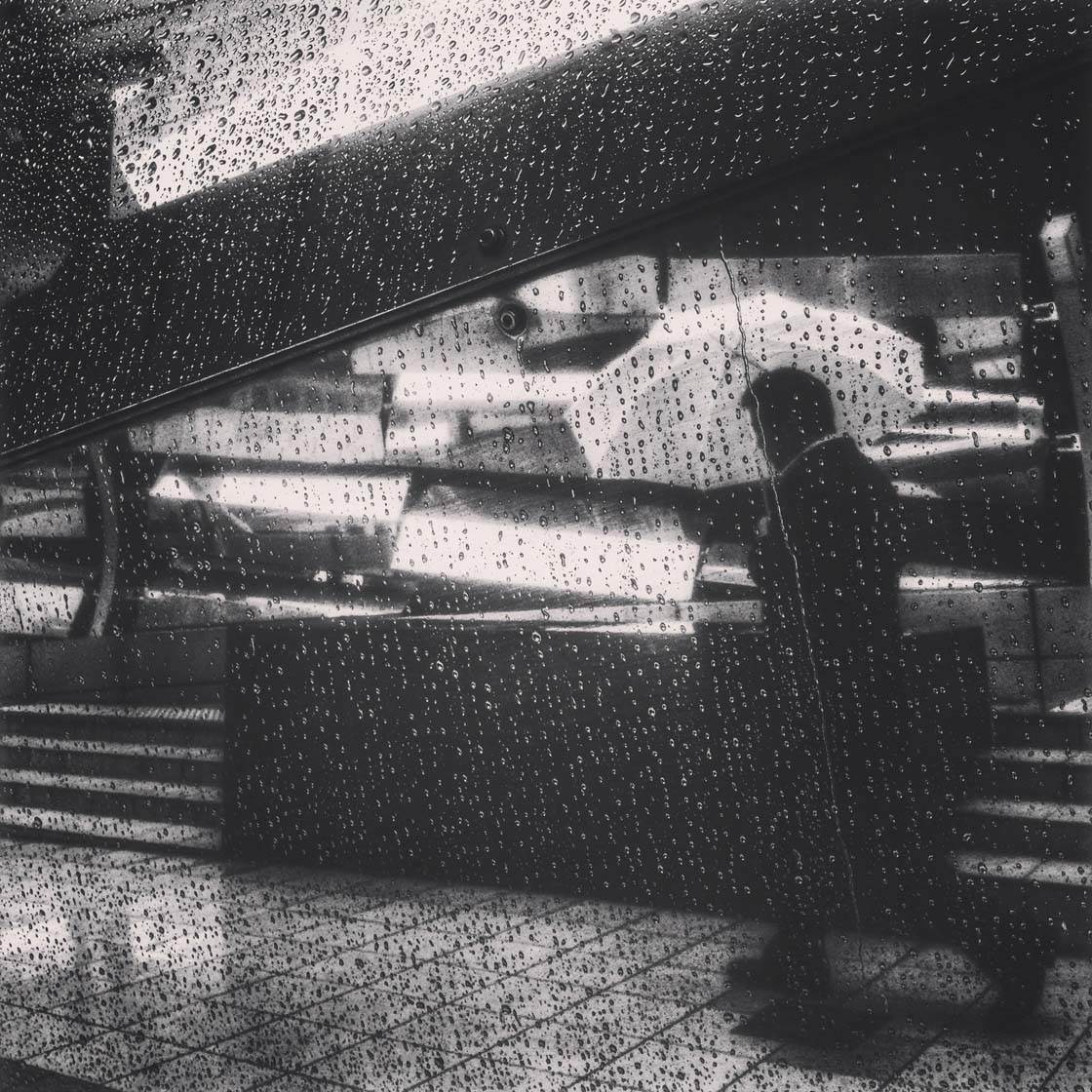 The B-Side Remix
This is one of my favorite iPhone shots, and probably one of my favorites overall. It was taken in Shibuya (the part of Tokyo where I lived) and has a lot of my favorite elements represented: rain, umbrella, reflection.
As is often a trademark of my style, the subject is not identifiable and the storyline is up to the viewer to create. I like it especially because the mood evokes a dark and gloomy, but also somewhat poetic, side of Tokyo.
In keeping with the mood, I wanted to keep the editing simple. I first used both the drama and grunge filters in Snapseed, but removed any obvious texture so that the various natural layers in the photo wouldn't be obscured. The square crop was done in Instagram.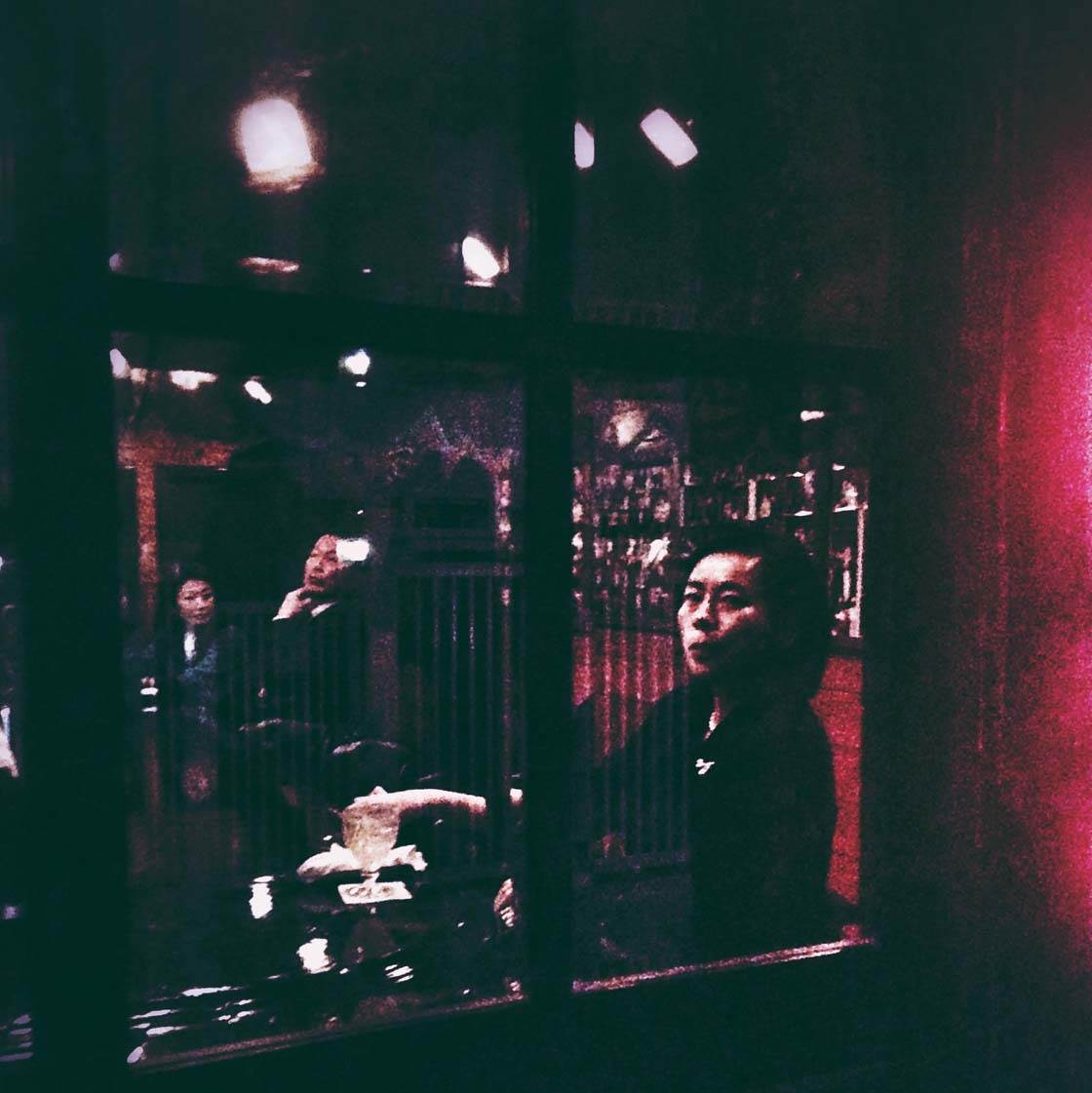 Little White Lies
I've always felt that Tokyo is the tale of two cities: day and night. For me this image embodies Tokyo by night – colorful, mysterious and intriguing.
I was out in Roppongi and passed by this older and more traditional looking bar. Looking in the window, I really liked the colorful mood and that the scene within could have easily been from many years before.
I shot this photo very quickly and didn't really have time to give it much thought until later. There's something voyeuristic that I really like about the image, as though I was getting a forbidden glimpse of another world. I also feel there's a distinctly cinematic quality to the photo.
I edited it in Snapseed and increased the saturation and contrast to enhance the rich grainy colors. It was cropped square on Instagram.
Do you use any other cameras, and if so, when do you prefer to use the iPhone?
I tend to either use my Canon DSLR or my iPhone, and often use them simultaneously for the same types of shots.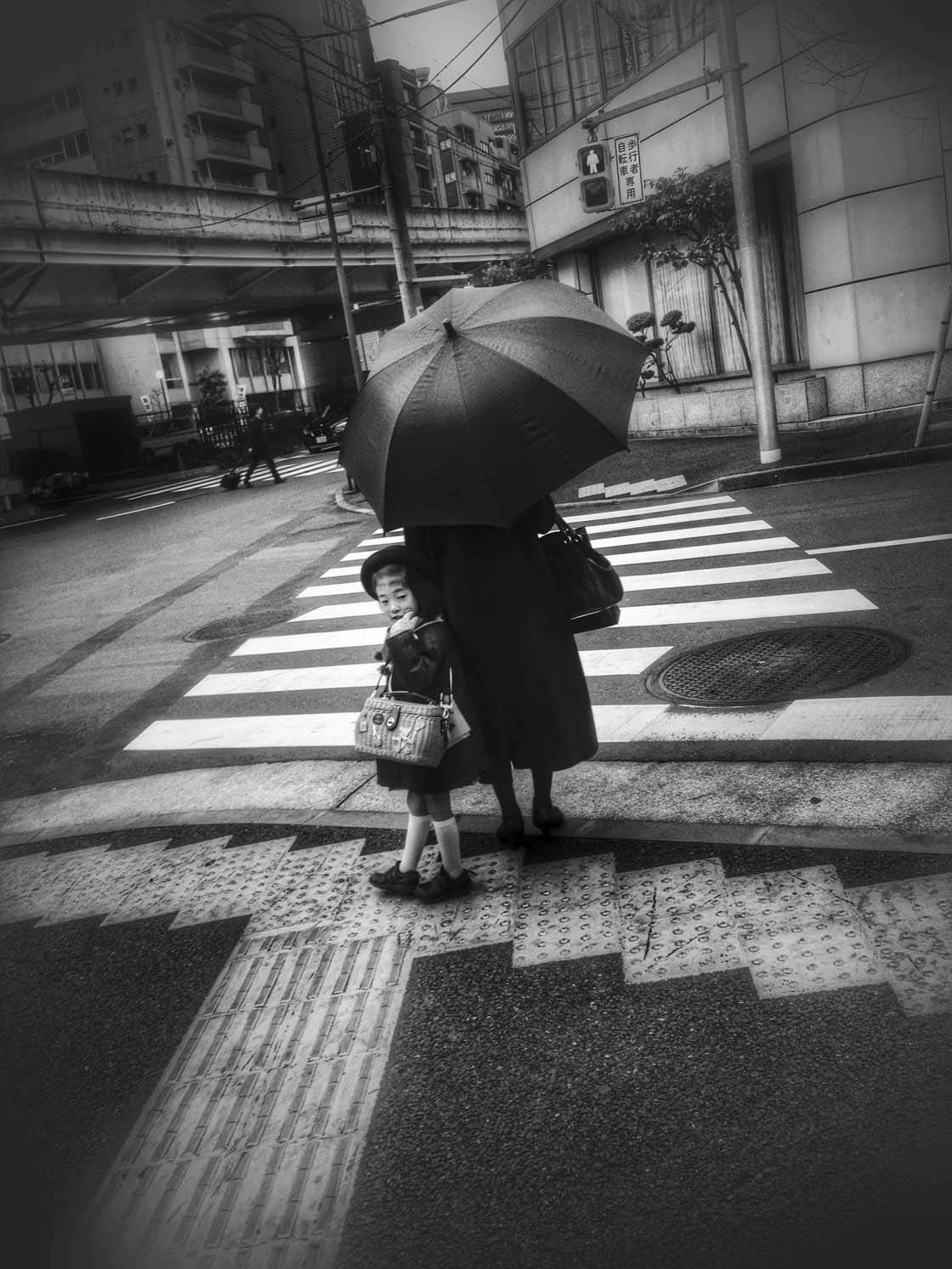 I use my iPhone exclusively when I don't have any other gear with me, but I often intentionally go shooting with just my iPhone.
You teach urban photography classes in various cities. What's the one thing that every student takes away from your workshops?
Increased confidence. I really emphasize that the only way to become a more confident street shooter is through repetition and practice. That's why in my workshops I have students shooting as much as possible while encouraging a lot of dialogue with one another and me throughout.
My ultimate goal is to give them confidence in being able to craft extraordinary images from what might look like an ordinary urban scene.
What are some of the most common iPhone photography mistakes that your students make?
I wouldn't say it's a matter of making mistakes – in fact, the more you experiment and try new things, the closer you get to realizing your own style.
I encourage people to find more artistic and creative ways of seeing the world around them, and in doing so they're bound to try a lot of shots that don't necessarily work.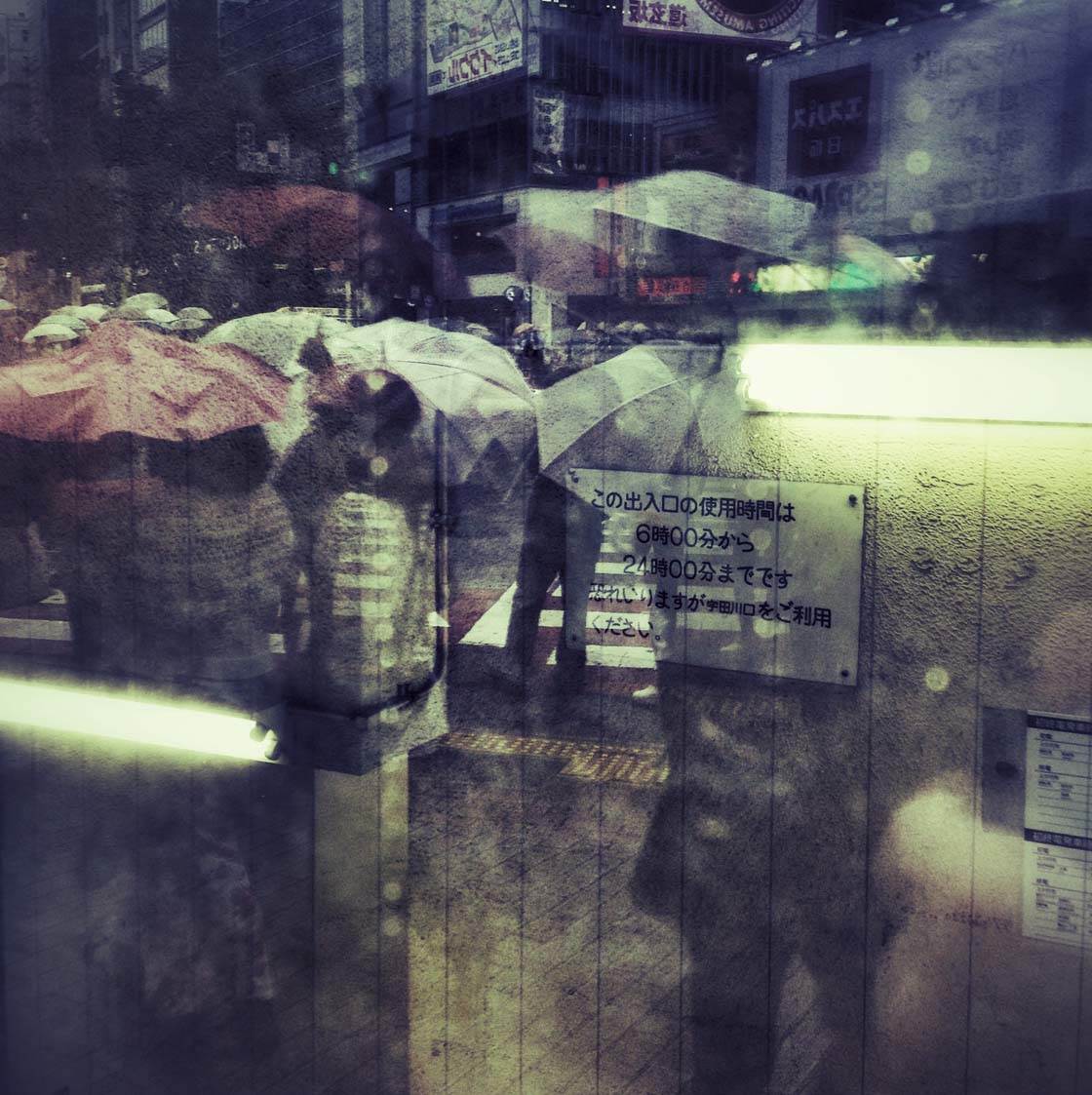 I would say the biggest misconception about iPhone photography is that you can't achieve results similar to shooting on a DSLR. I would argue that all you need is creativity and vision, and the sky is the limit in terms of your imagery.
What tips do you have for beginner iPhone photographers who want to start taking more creative photos with the iPhone?
Get out and shoot. Shooting is the only way to improve your creativity and start moving closer to developing your own unique artistic style. I think it's also important to slow down and really take the time to observe your surroundings and the many small details that you might otherwise overlook.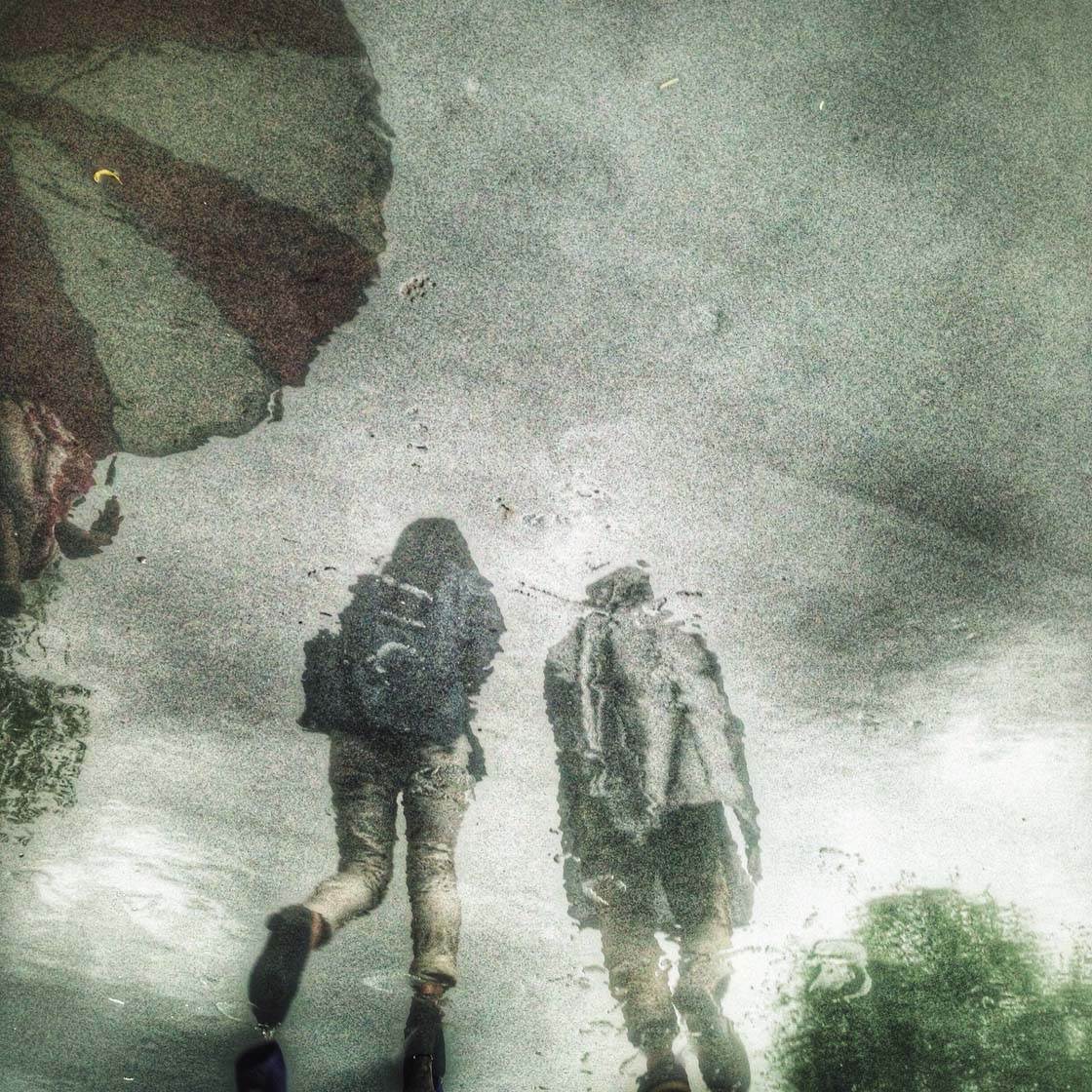 And spend time looking at the work of a lot of different photographers. Spend time sharing your work on photo sites and buy some photography books you like. There's so much to be learned from other photographers, even those with styles different from your own.
Which iPhone photographers do you admire the most?
iPhone photography as a serious art form is still in its early stages, so I don't have any particularly big names in mind when I think of people whom I like. I have quite a tight-knit group of friends I follow on Instagram, most of whom post every day, and I'm always excited and inspired by the range of creative expression in their work.
A few of my favorites are @mimokhair, @sriarpita, @iphunography, @alessacarl, @zivas66, @namritabachchan, @katochaya, @subsentio and @rayzandvoort.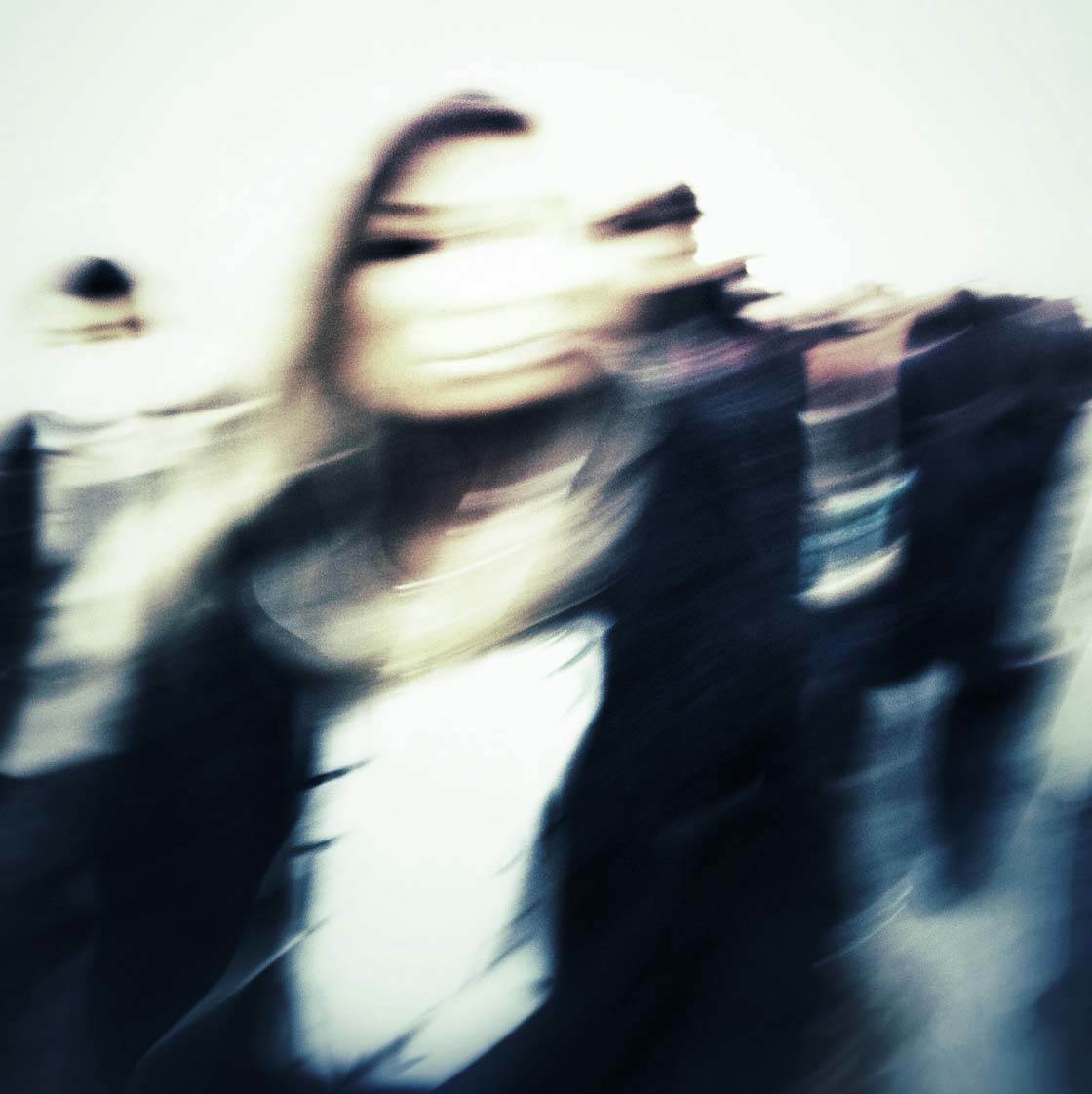 I admire iPhone photographers who always push the creative envelope. I think in photography it takes a long time to develop a style that's recognizable and consistent while still being fresh and creative. I'm always striving toward this end and am impressed by anyone who does it successfully.
Where can we see your iPhone photography?
You can see my images on Instagram @mdkistler, on Flickr @mkistler, and on my website: michaelkistlerphotography.com