I'm really pleased to share this interview with Mariko Klug who uses her iPhone to capture stunning photos of landscapes and nature. With a passion for photo editing, she has the ability to turn an ordinary image into a beautiful or dramatic scene using textures, light effects and other artistic tools. In this interview you'll learn more about Mariko, and how she creates such wonderful images with her iPhone.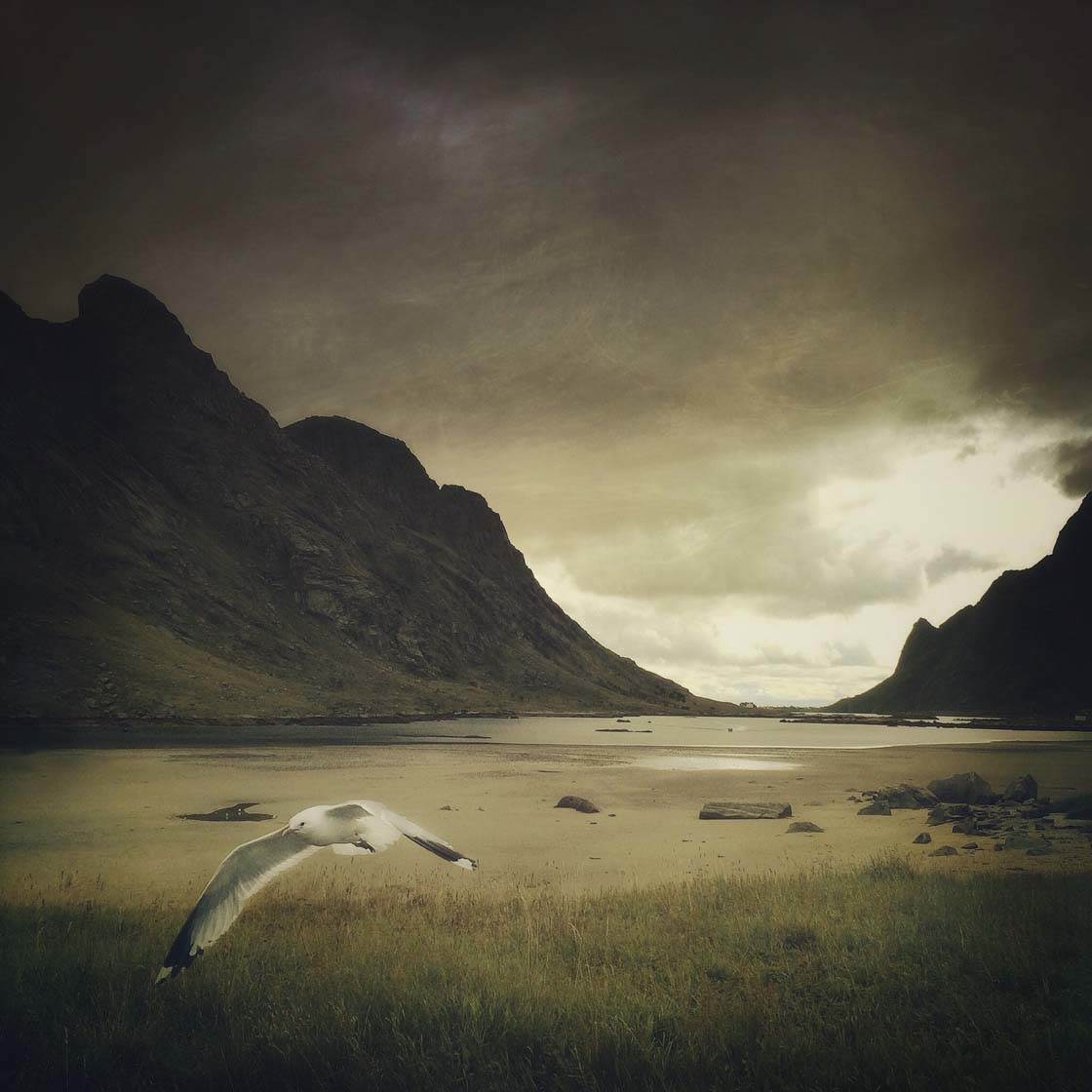 Tell us a little bit about yourself.
I'm of German and Japanese origin and live in Erding, a small city near Munich in Germany. I'm married, a mother of a teenage boy and have a small dog who both keep me busy.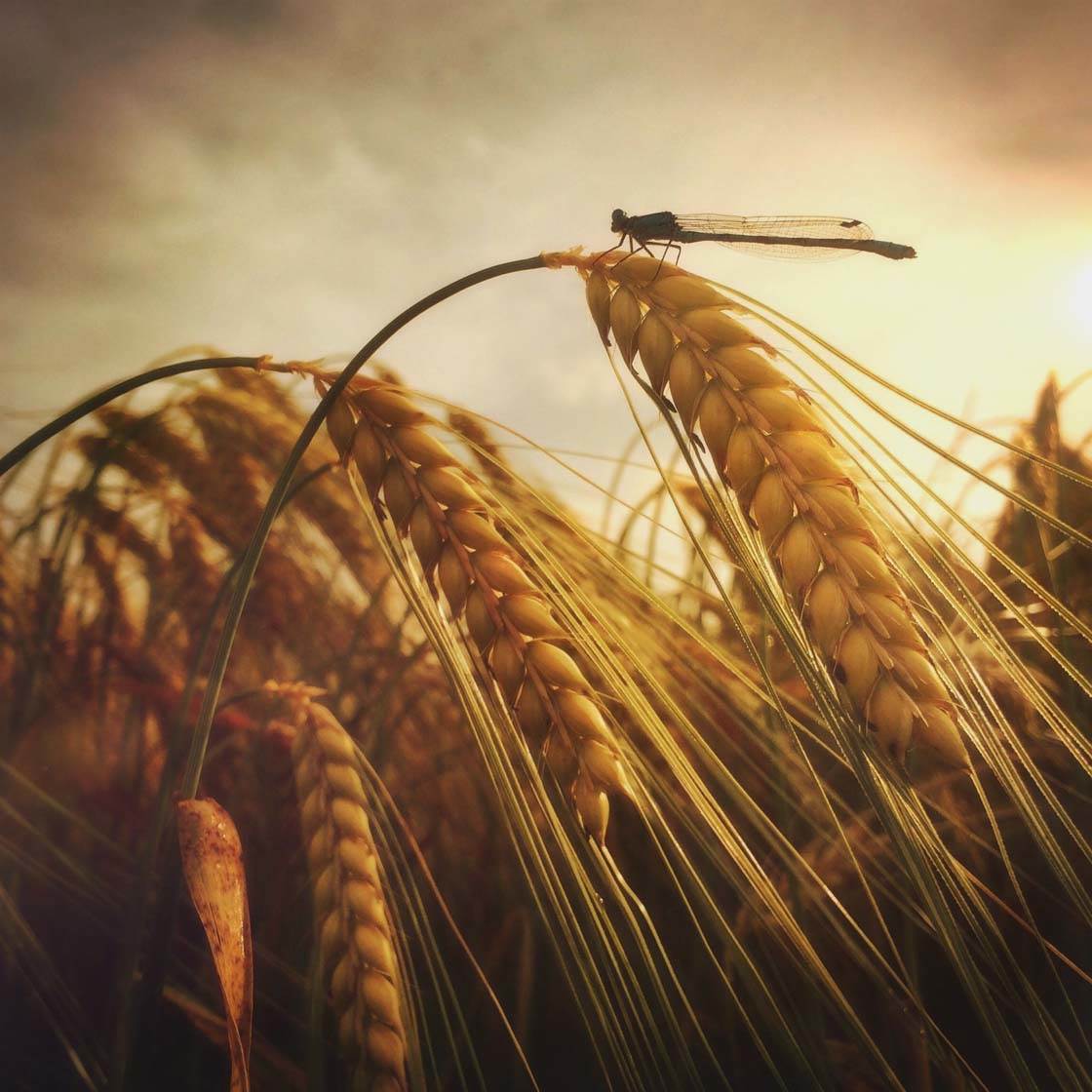 I work part time for a German airline at Munich airport, so all in all my time is fully engaged. But I still try to find some time for taking photos with my iPhone, mostly when I'm out walking my dog or on vacation.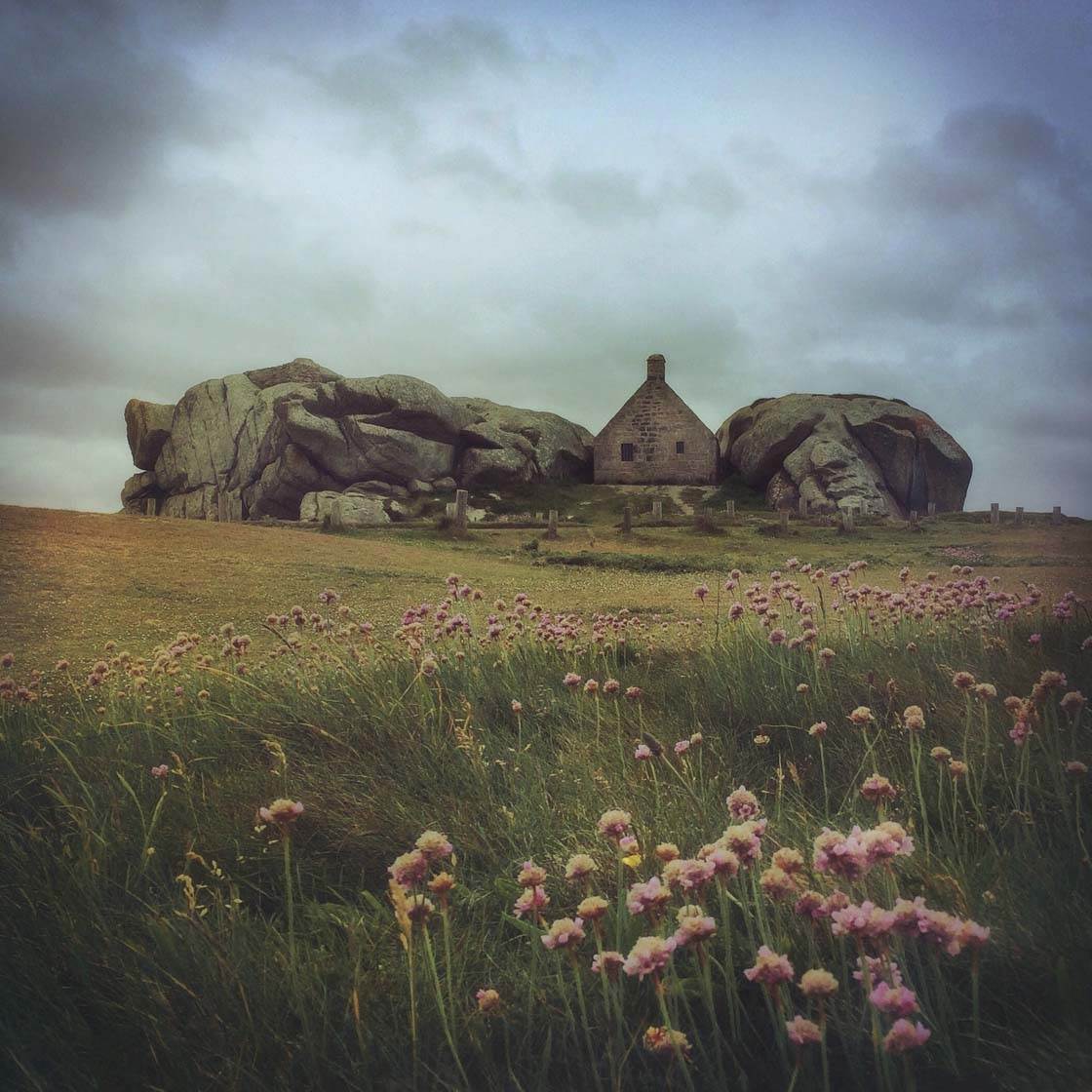 How did your iPhone photography journey begin?
It started at the end of 2011. A friend of mine posted some Hipstamatic photos on Facebook and I was fascinated right away! She was taking part in a photo competition site where they had a Mobile Photo category.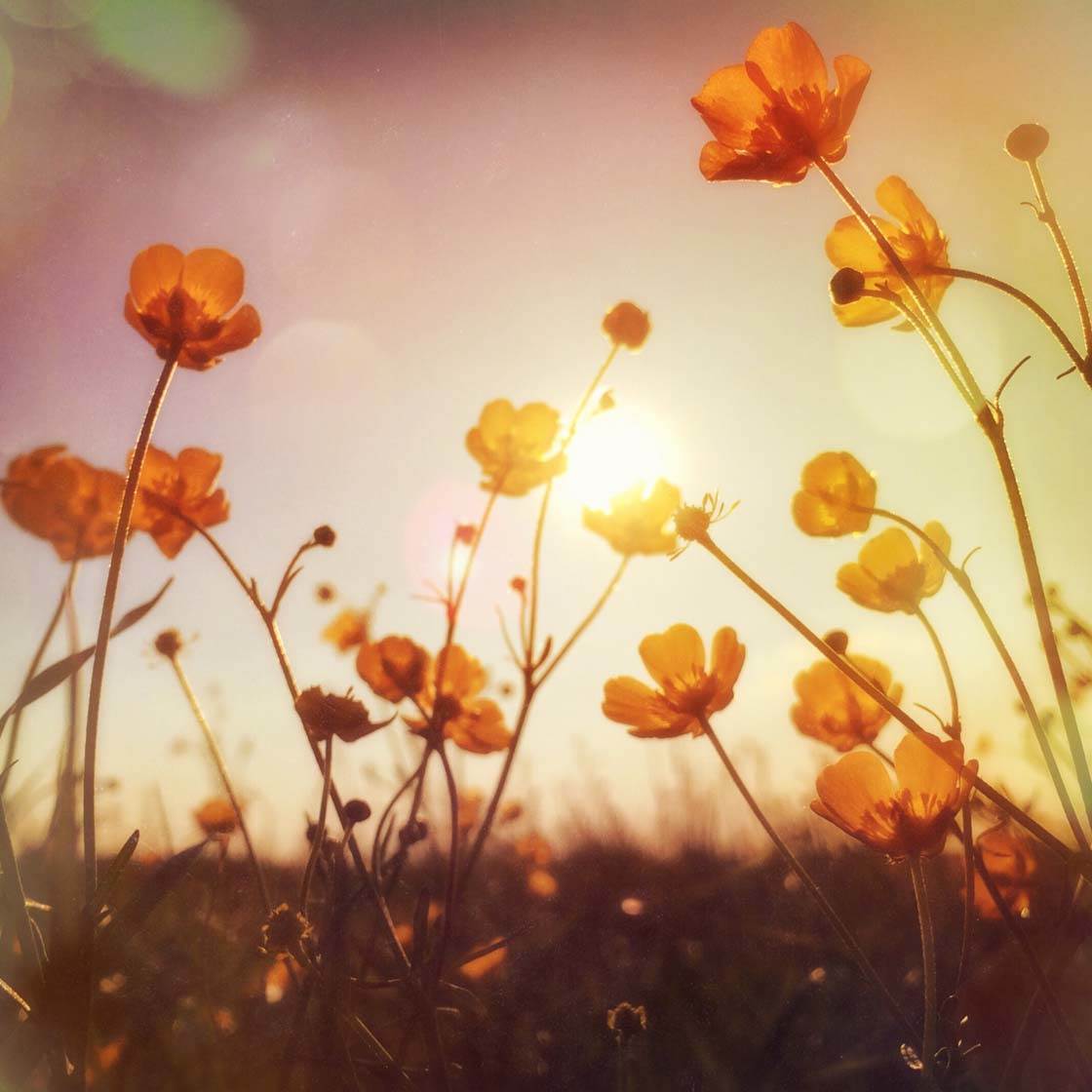 On this site I came across Paul Moore's iPhone photos. I couldn't believe what he was able to create with his iPhone. It really caught my interest and that's how my journey began.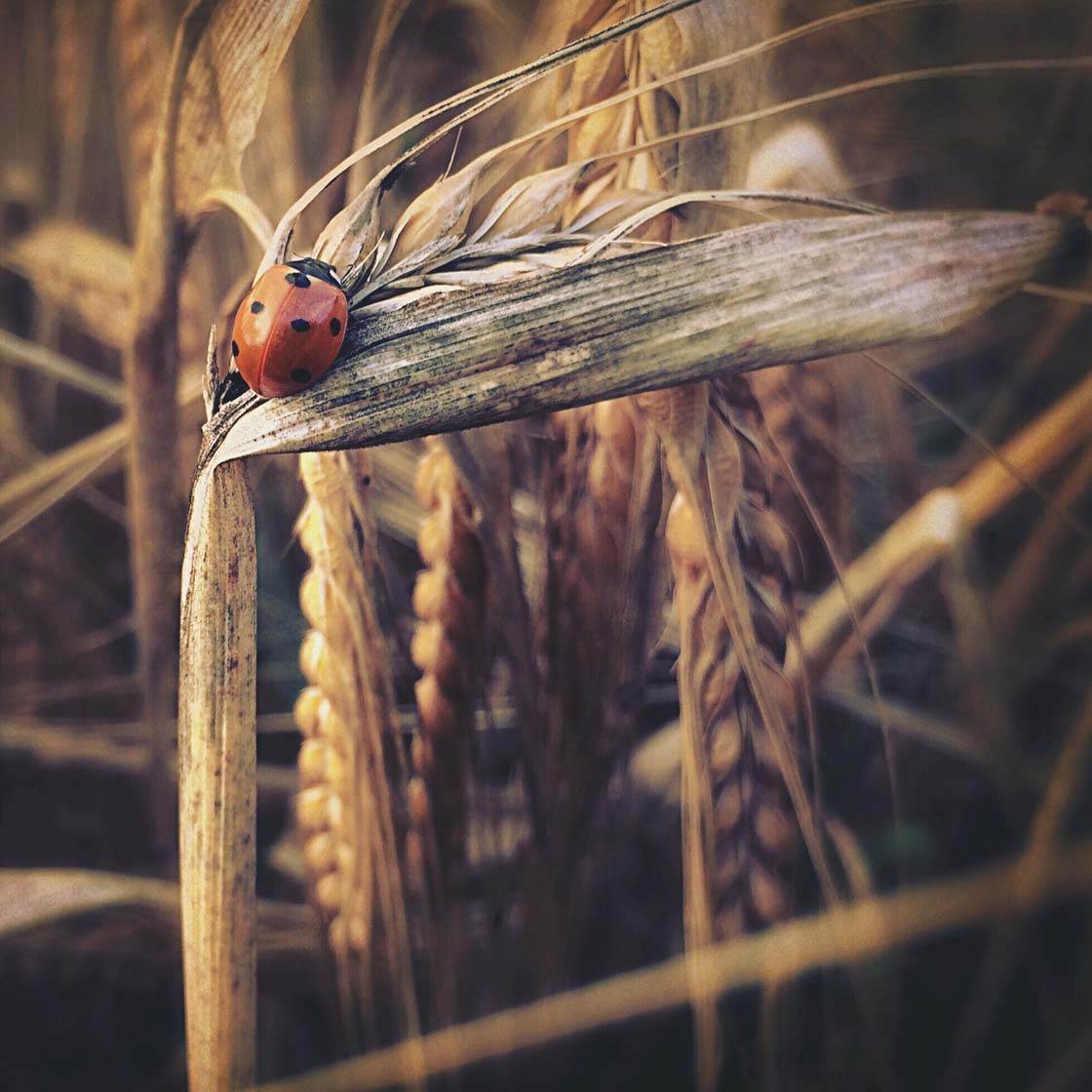 What inspires you to take photos with the iPhone?
It's just so easy! I don't like to carry heavy equipment, nor do I like complicated cameras where you have to adjust settings before you start shooting.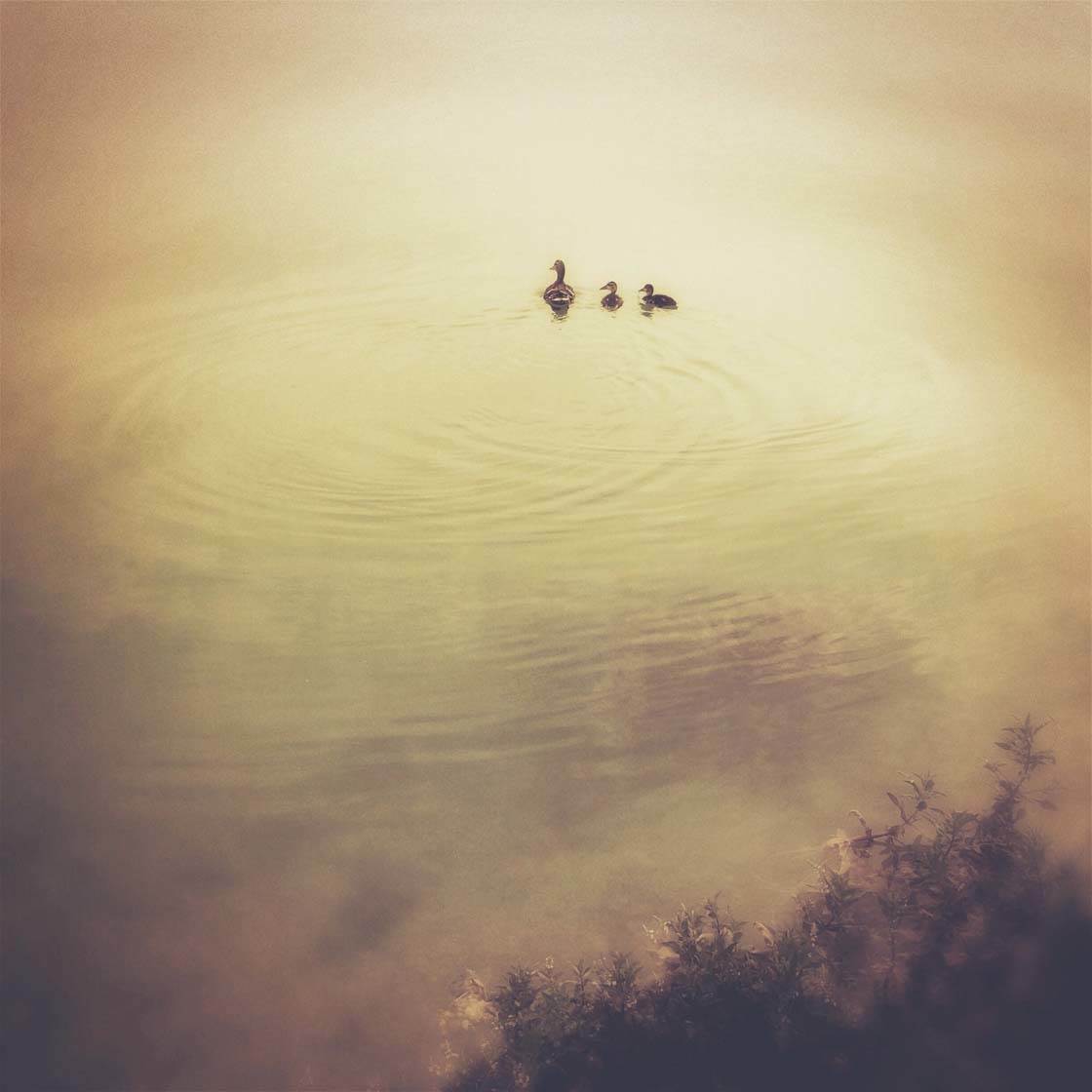 My iPhone is always with me so I don't miss out on any photo opportunities. I just take it out of my pocket and shoot.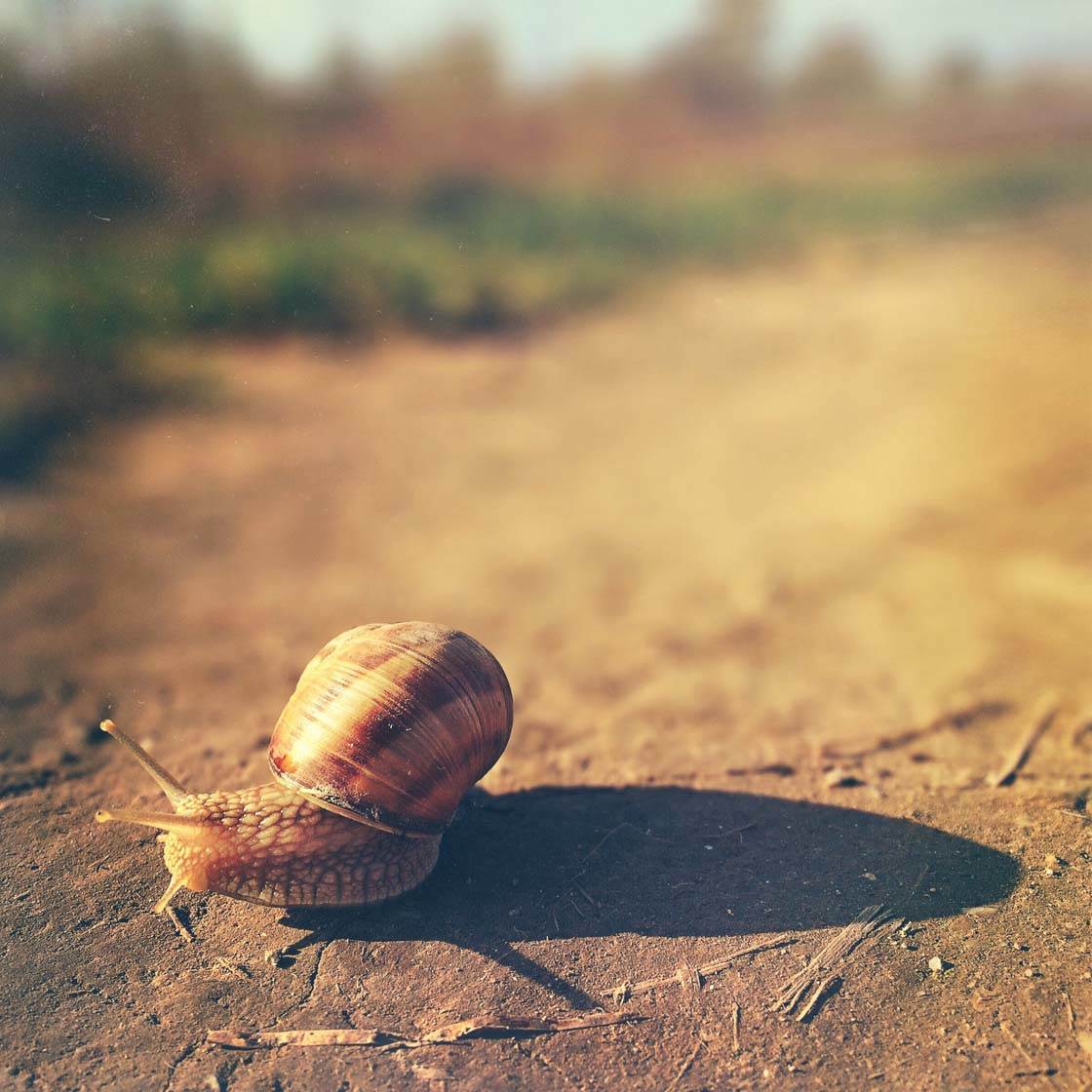 And then there's the unlimited number of image editing apps. It's all in one, which is just perfect to live out my creativity, at any time, wherever I am.
You mostly shoot landscapes and nature. What draws you to these genres of photography?
I love nature! I spend a lot of time outdoors with my dog. So it's what's around me.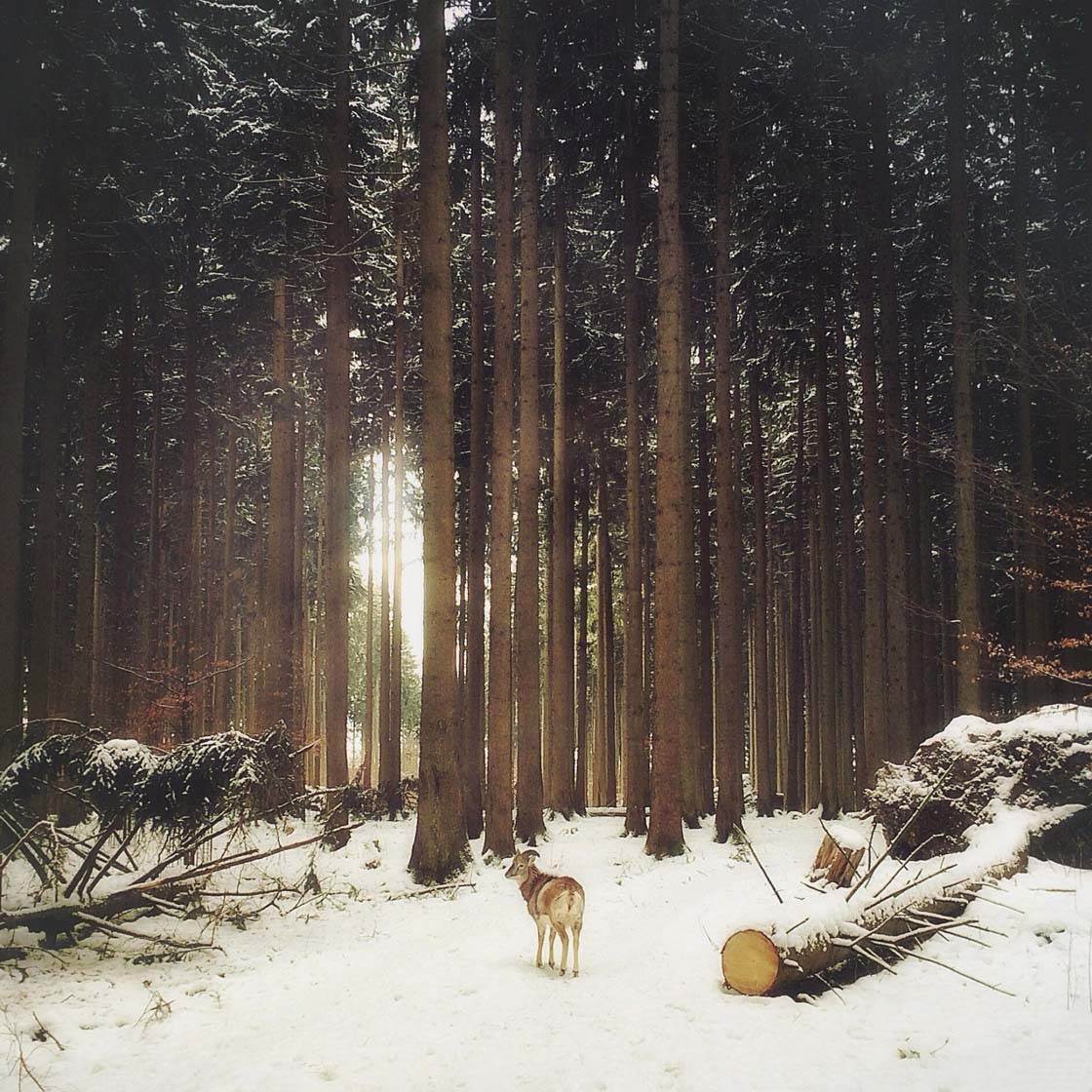 I have the privilege of living in Bavaria, surrounded by beautiful nature and the Alps is not far away. I also love to travel and discover beautiful locations in Europe.
You capture beautiful light in your photos. What's your favorite time of day for shooting outdoors?
On sunny days, I like to shoot in the early morning and at sunset because of the best light conditions.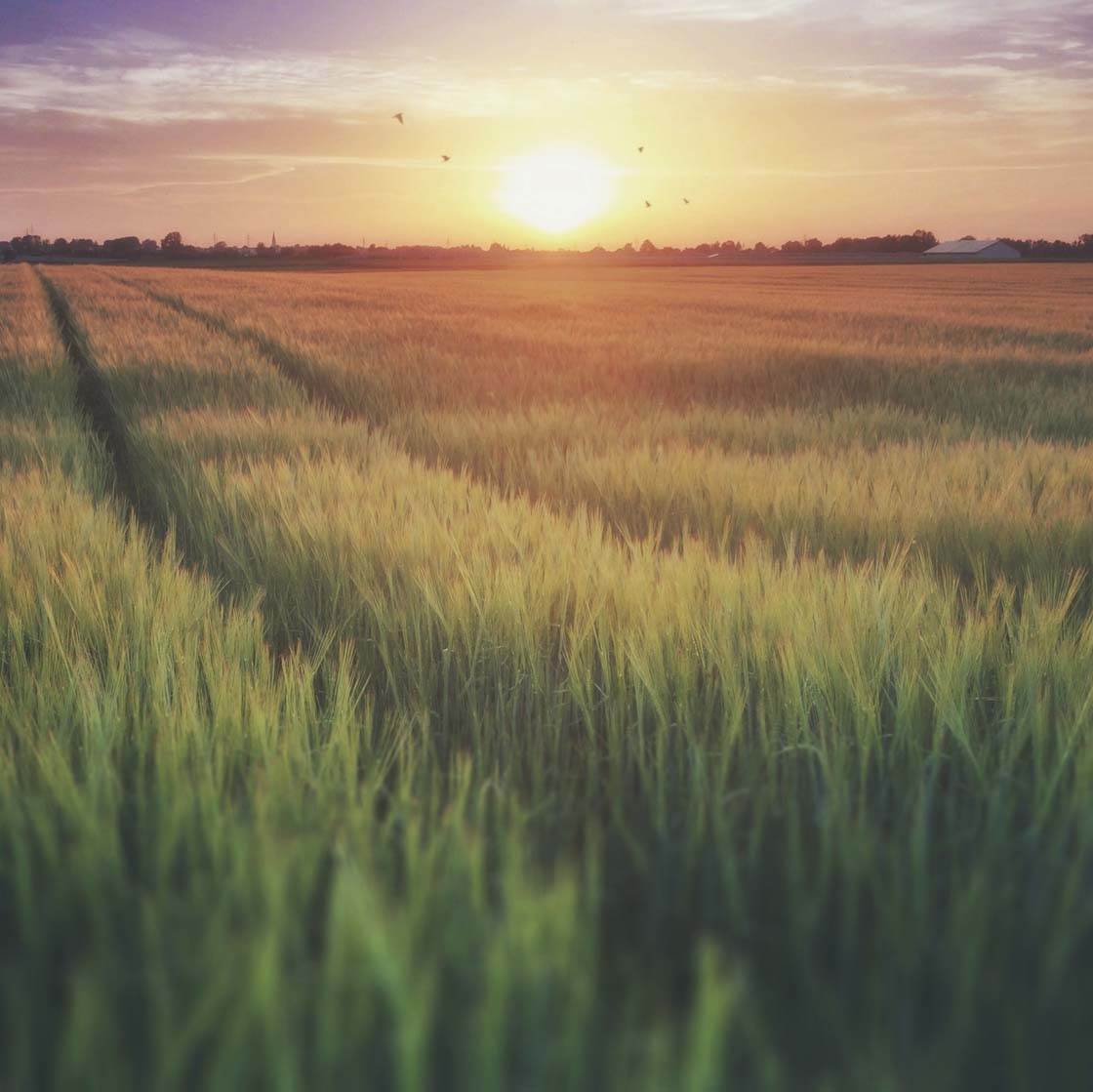 But cloudy, stormy or foggy days are also perfect to capture light, regardless of the time of day.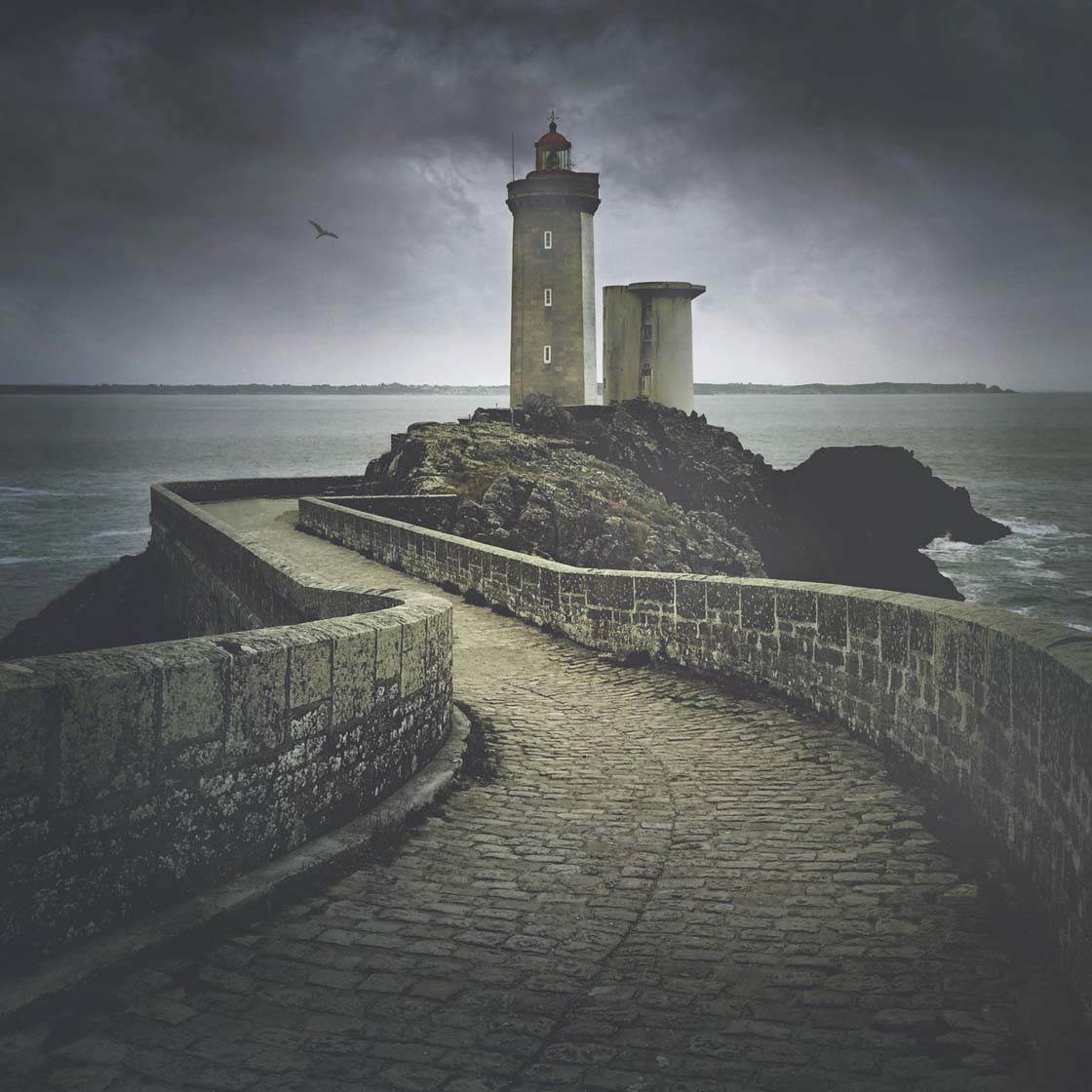 If you need to enhance the lighting in post-processing, you could use an app such as LensLight. But be sure the position of the light matches the direction of the shadows, otherwise it will look a bit amateurish.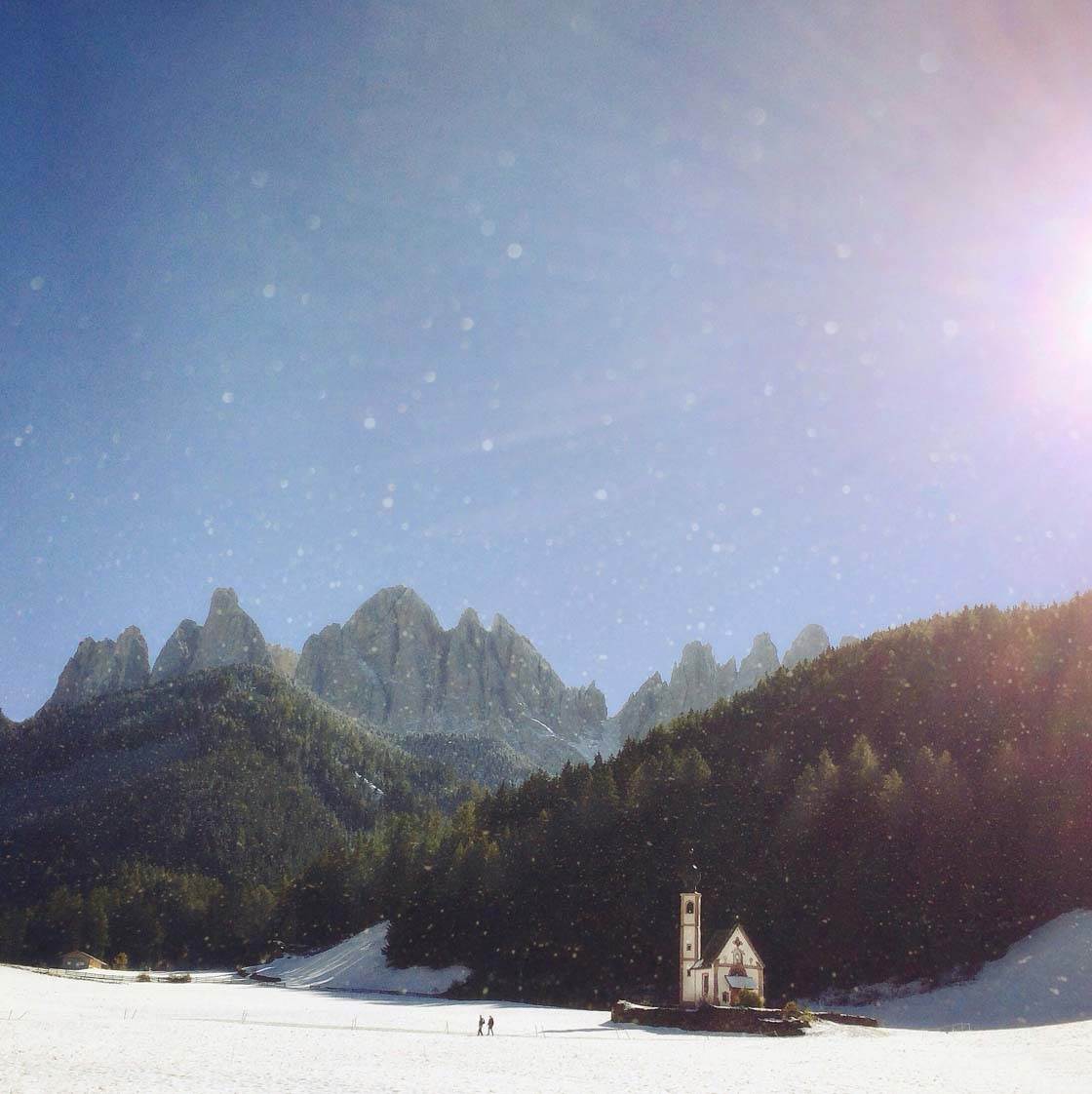 You have a great eye for composition. What composition tips would you give to aspiring landscape photographers who want to start taking better pictures with a stronger sense of depth.
That's so kind of you. There are so many helpful tips for the perfect composition, like the rule of thirds, the use of leading lines or framing, for example.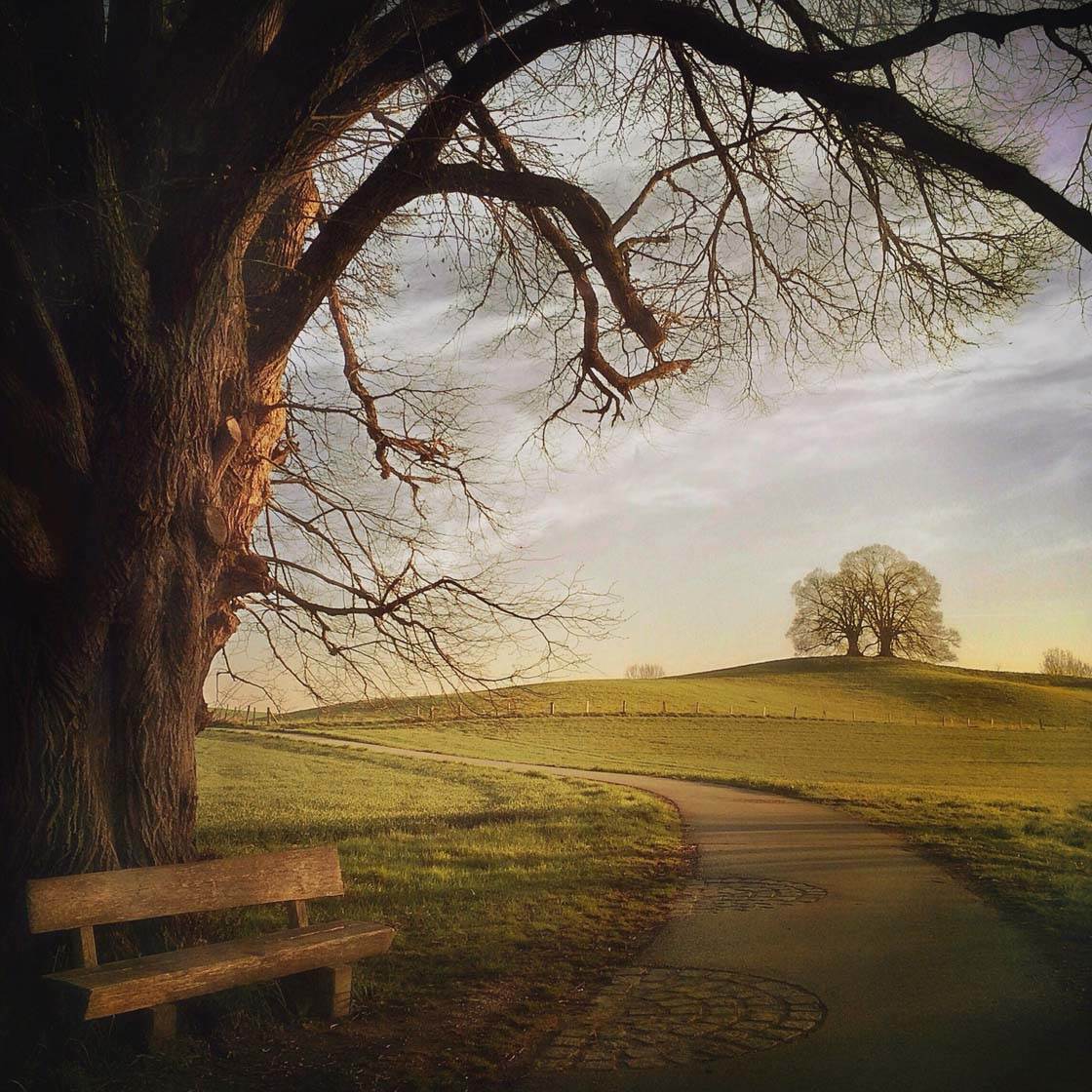 But I think it's all a matter of taste. When I shoot I don't think much about the composition of an image – I just trust my feeling.
After shooting I try to crop the photos to find the composition I like. So sometimes there's a good image hidden in a not very noteworthy photo.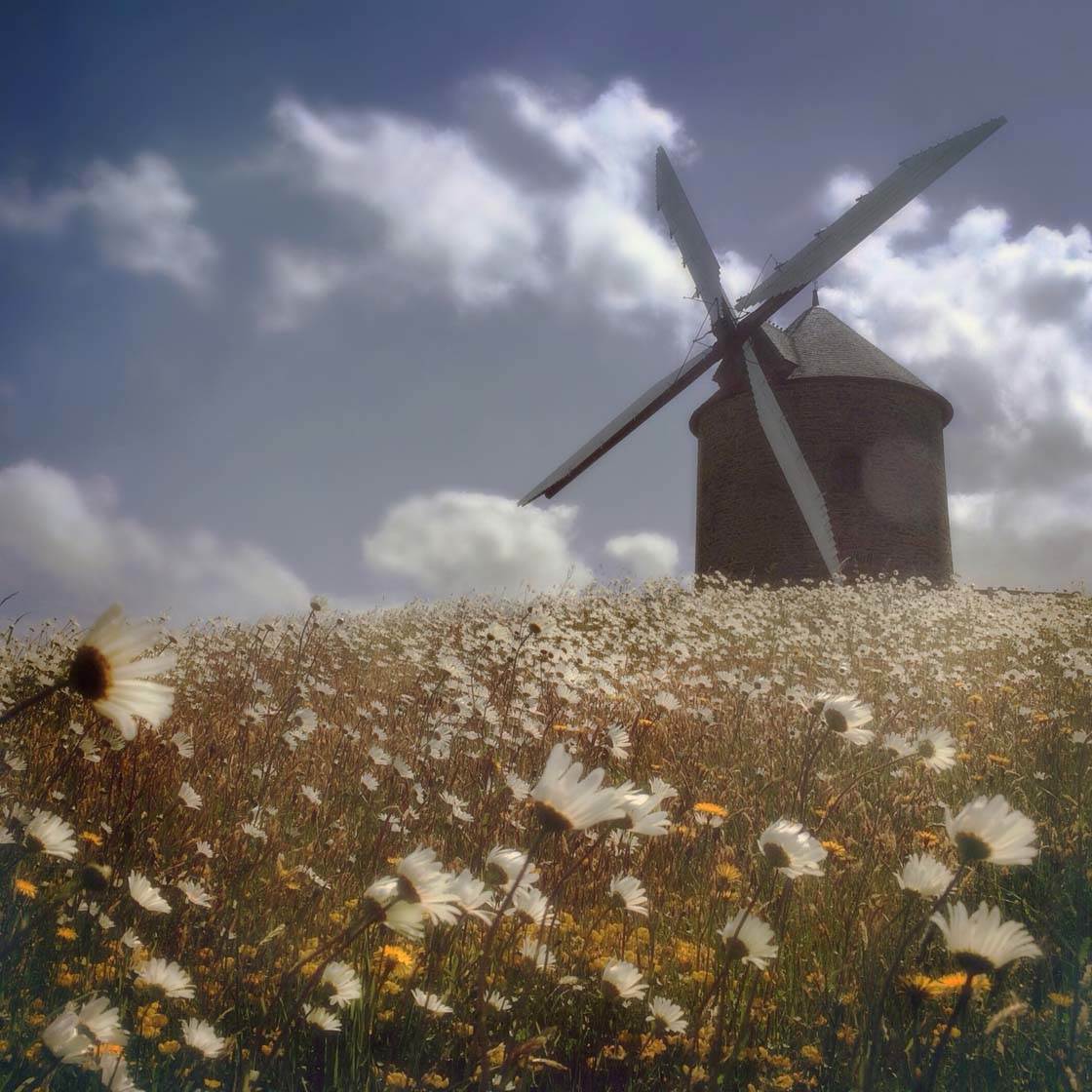 My aim is to improve my skill of composing without the need for cropping, but it's a good way to learn and improve your sense of composition.
Congratulations on winning 3rd place in the Trees category of this year's iPhone Photography Awards! It's a stunning image of the beautiful fall colors in a misty forest. Shooting in mist and fog can be challenging, so do you have any tips for taking better photos in these weather conditions?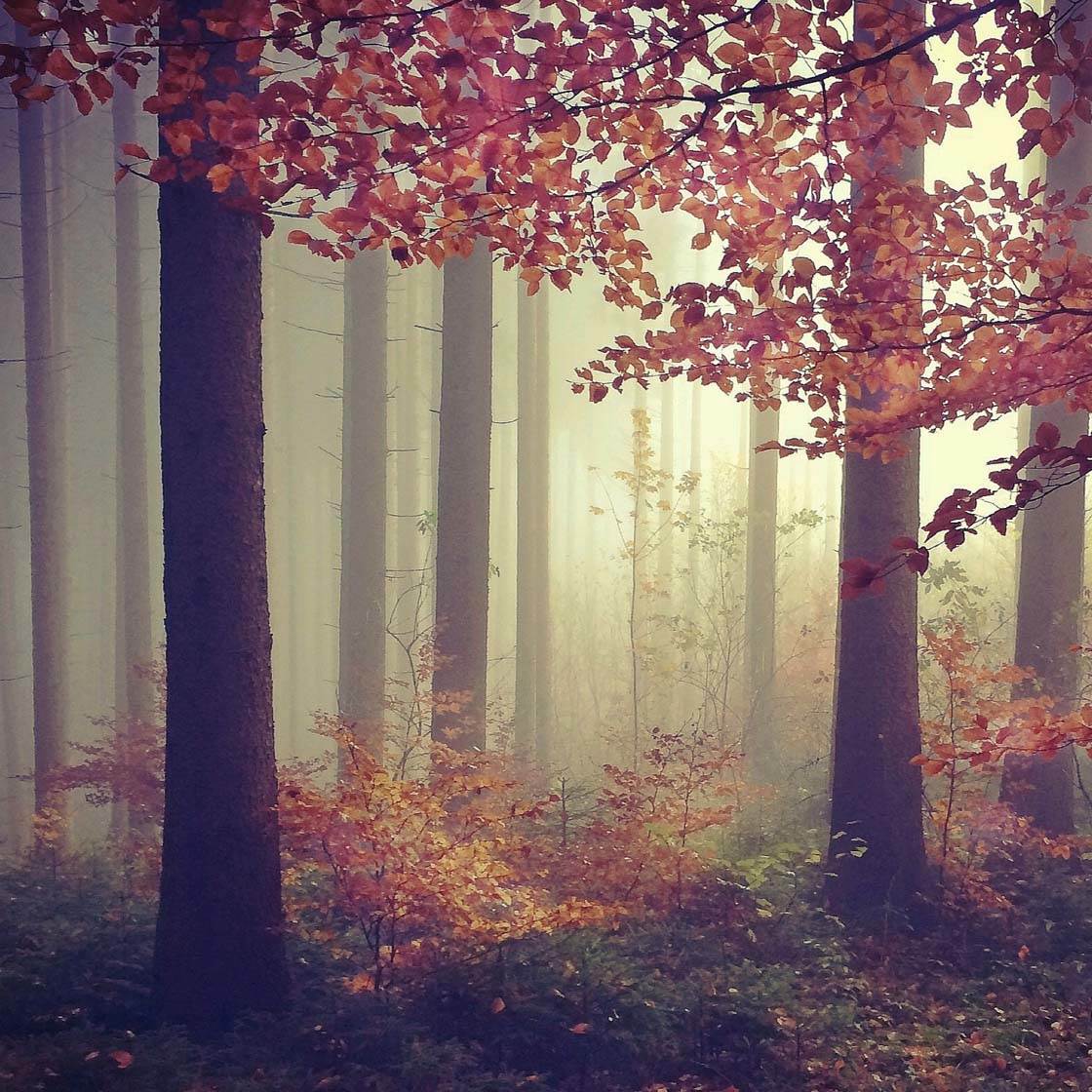 3rd Place, Trees Category – iPhone Photography Awards
Thank you! It was really a great surprise! In my opinion, the light intensifies the foggy effect, so I like to take photos on the edge of a forest.
I should use an iPhone tripod in these weather conditions but in fact I don't use it. I always have my dog with me on a leash and he doesn't give me a minute rest, so it's very difficult or even impossible to use a tripod.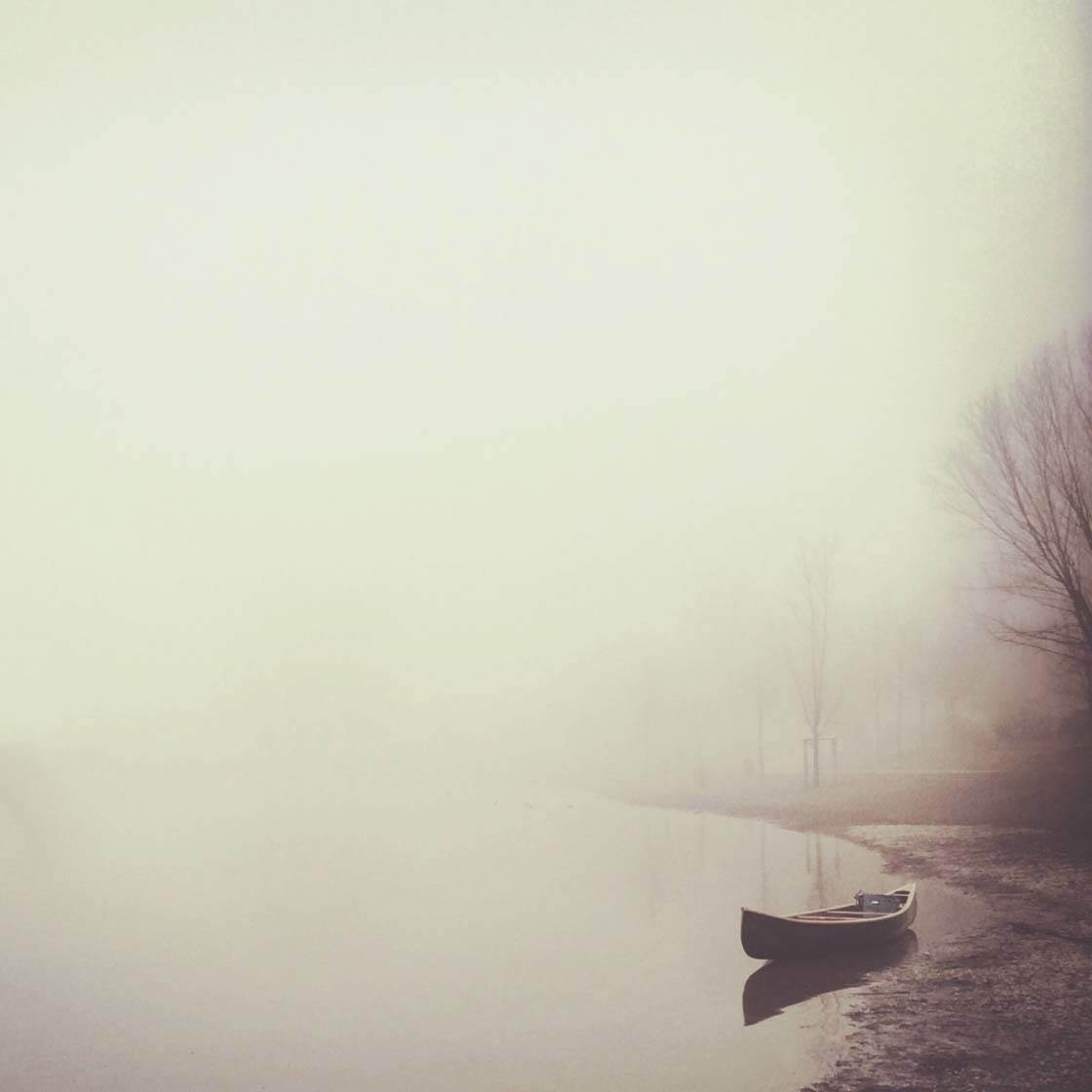 I just try to stand still and shoot. I'm sure, with a tripod the quality of my photos would be better and I'd have less blurry results. So this would be my tip – if you have the time, use your tripod. It would definitely avoid much frustration!
Let's talk about photo apps. Are there any apps that you use for taking photos besides the native Camera app?
I don't use the native Camera app. I use Camera+, ProCamera, Hipstamatic and sometimes ProHDR.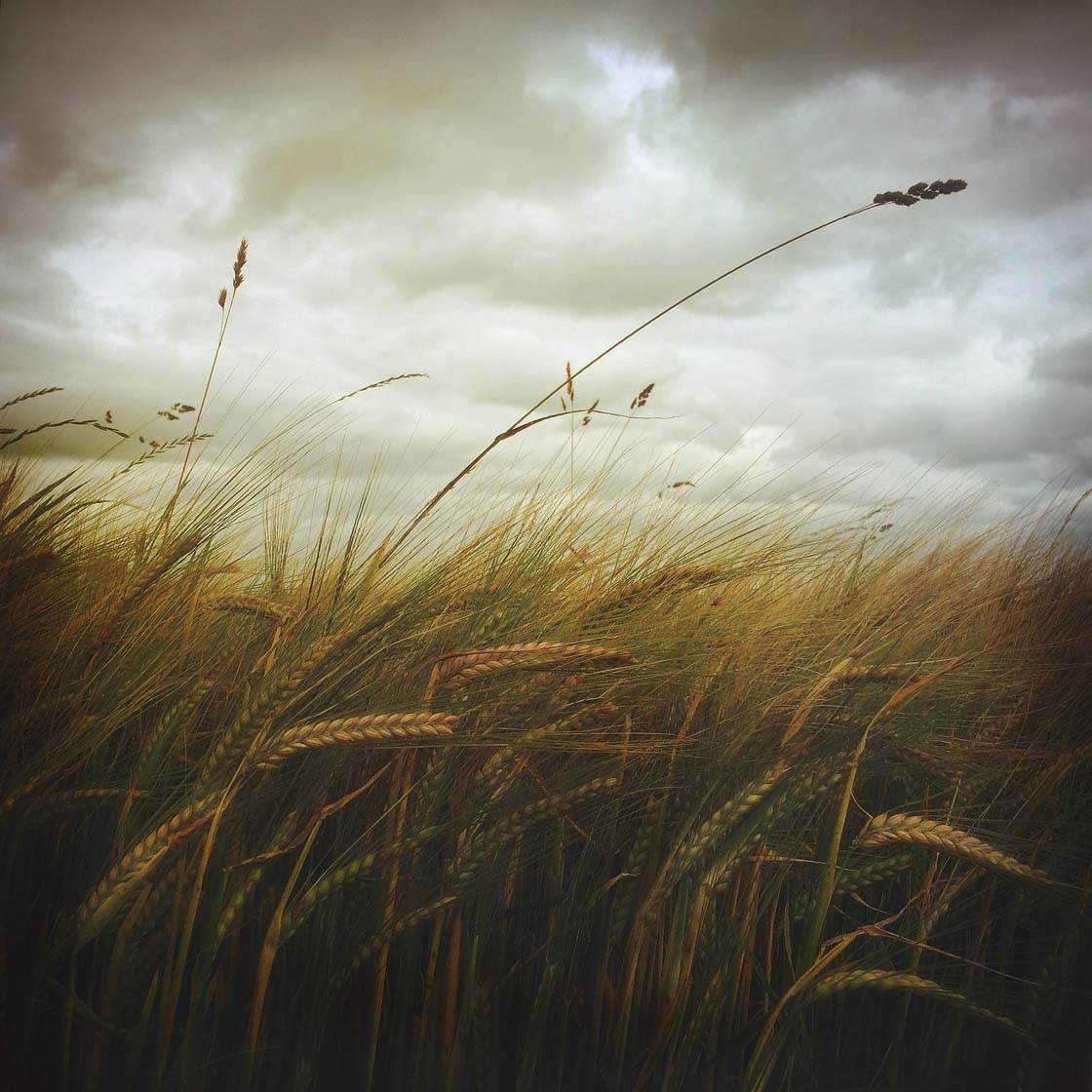 What are your favorite apps for post-processing?
The apps I most use are PhotoToaster, Mextures, Stackables, Camera+, Snapseed, Picfx, LensLight, HandyPhoto, ImageBlender, Alayer, DistressedFX, Rookie and TouchRetouch.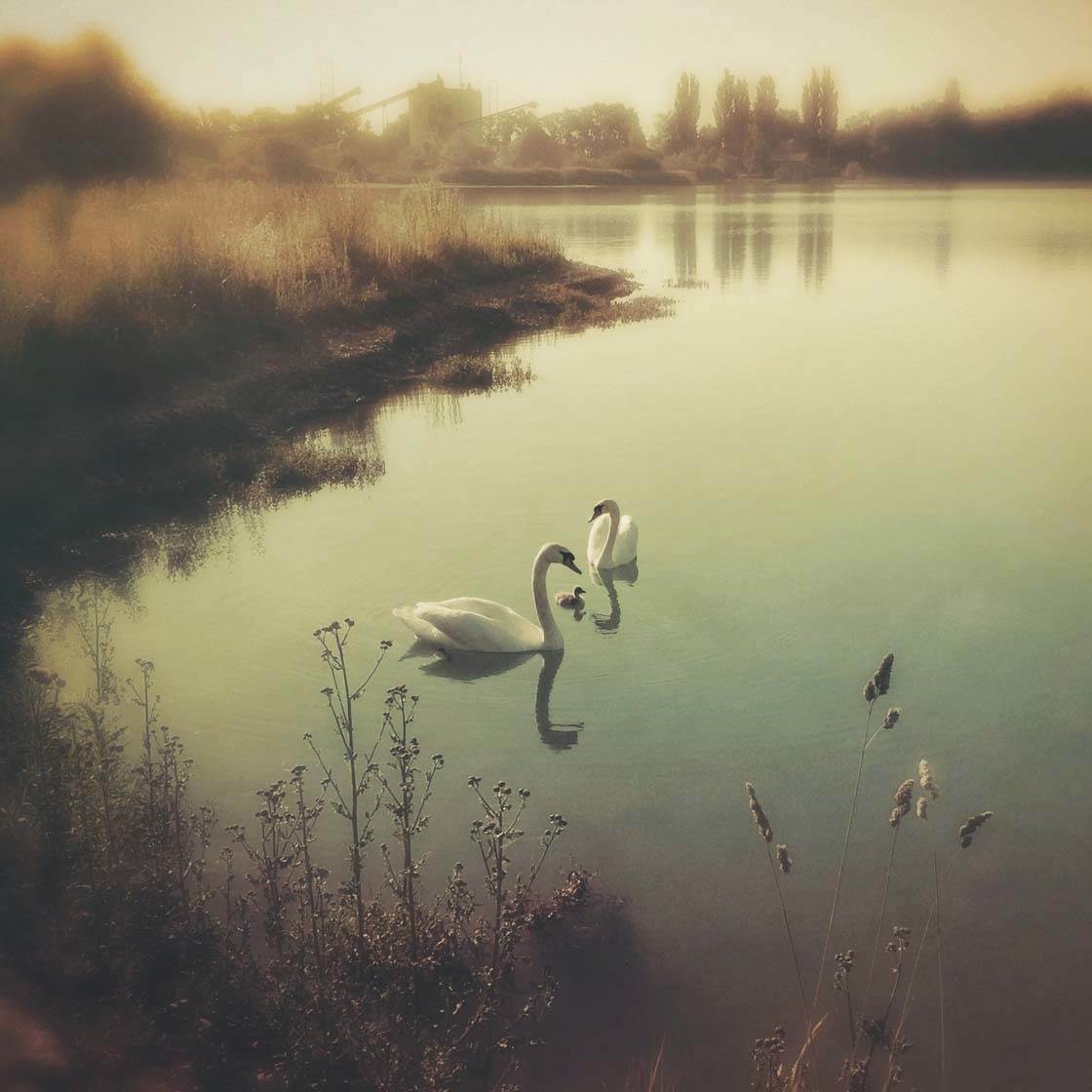 A lot of your images have distressed textures applied to them in post-processing. What are your reasons for using textures and what kind of photos work best with this effect?
If I use textures, I do it for two reasons. First of all, if correctly used it can enhance your image. For example, a clear sky is boring in my opinion. So a subtle texture could help to make the image more interesting.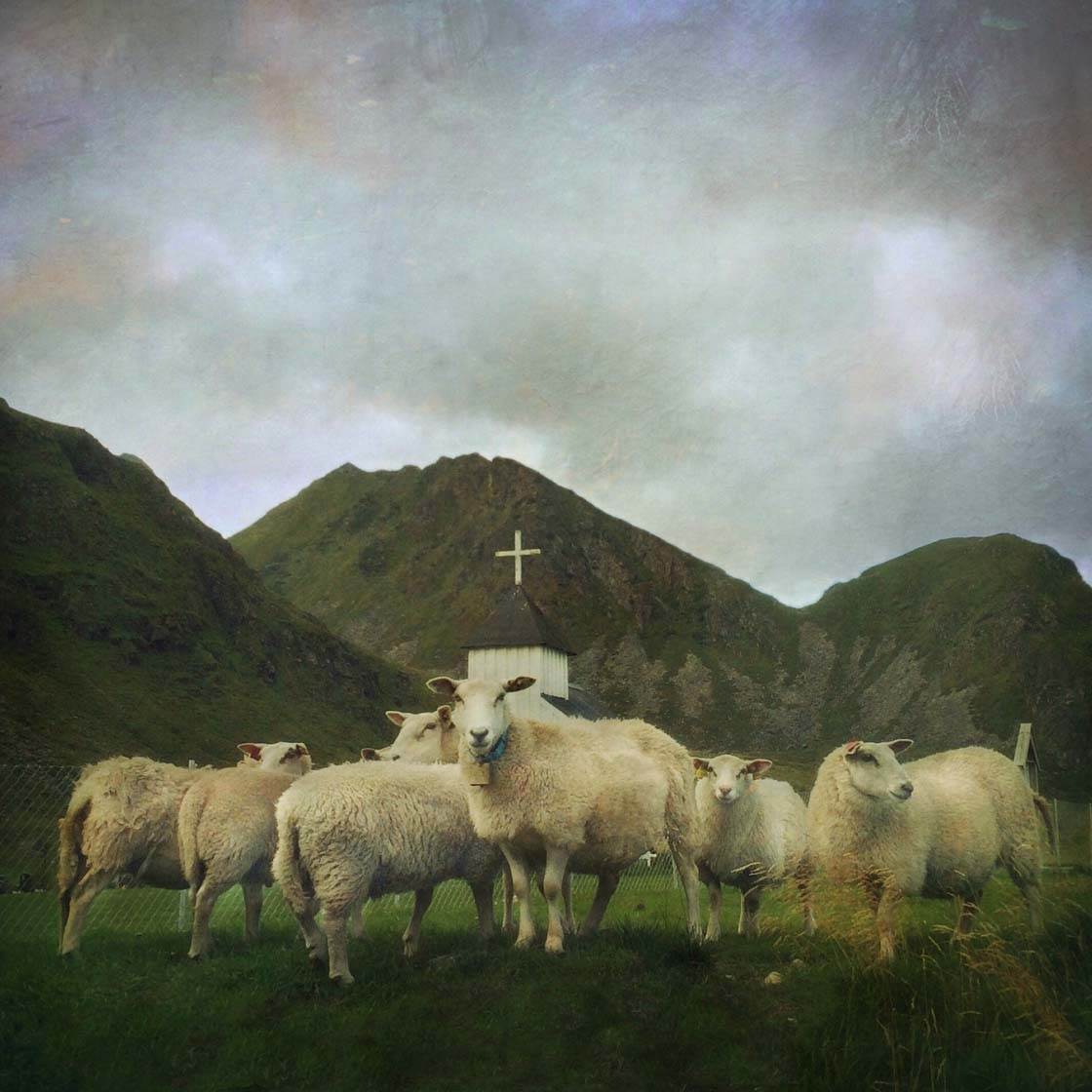 Or, depending on the texture, you can emphasize or even completely change the atmosphere of an image.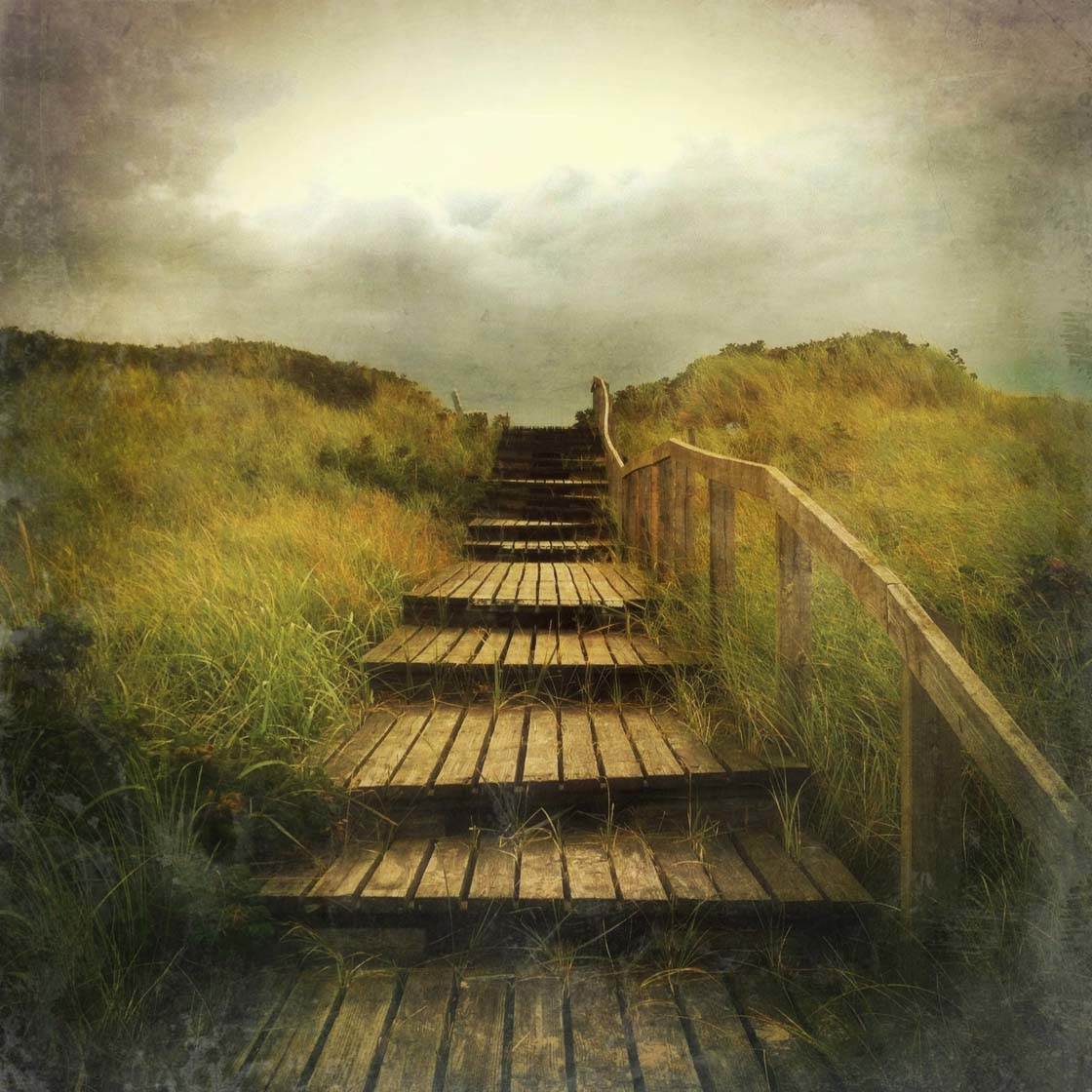 The second reason is that they help to hide grain. So if you have a poor quality photo but want to save it, a texture could be helpful. However, it doesn't necessarily always work.
Applying textures to your images is a fine art – if you apply them too heavily they can ruin a photo. What advice would you give to photographers who want to enhance their photos with textures?
I'm a landscape and nature photographer, so the beauty of nature must stay in focus. The textures should not be too distracting. So my tip with applying textures is that less is more.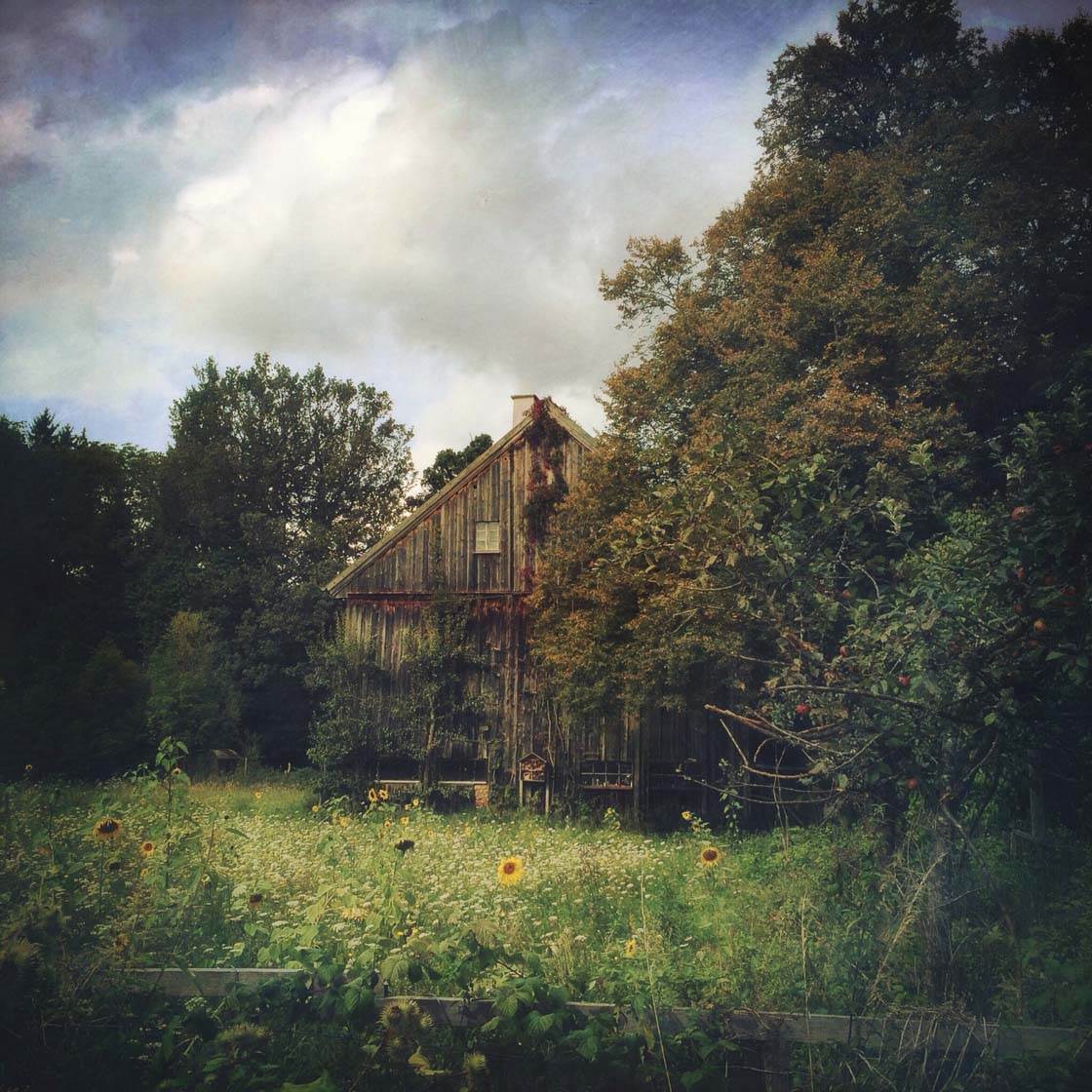 Do you use any iPhone photography accessories?
I have a tripod, a wide angle lens and a telephoto lens. However, I never use them.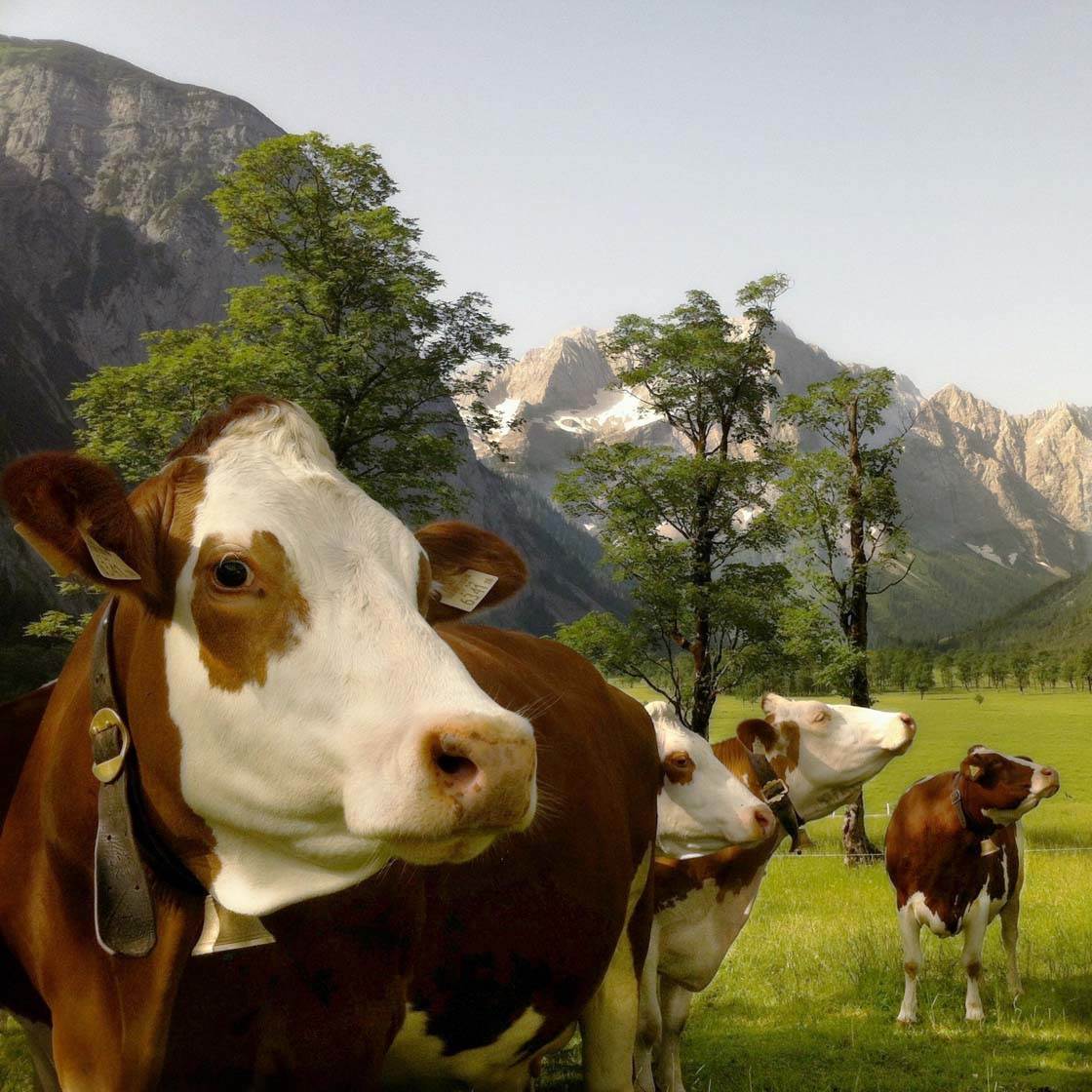 Can you briefly explain the story and editing process behind your three favorite iPhone photos?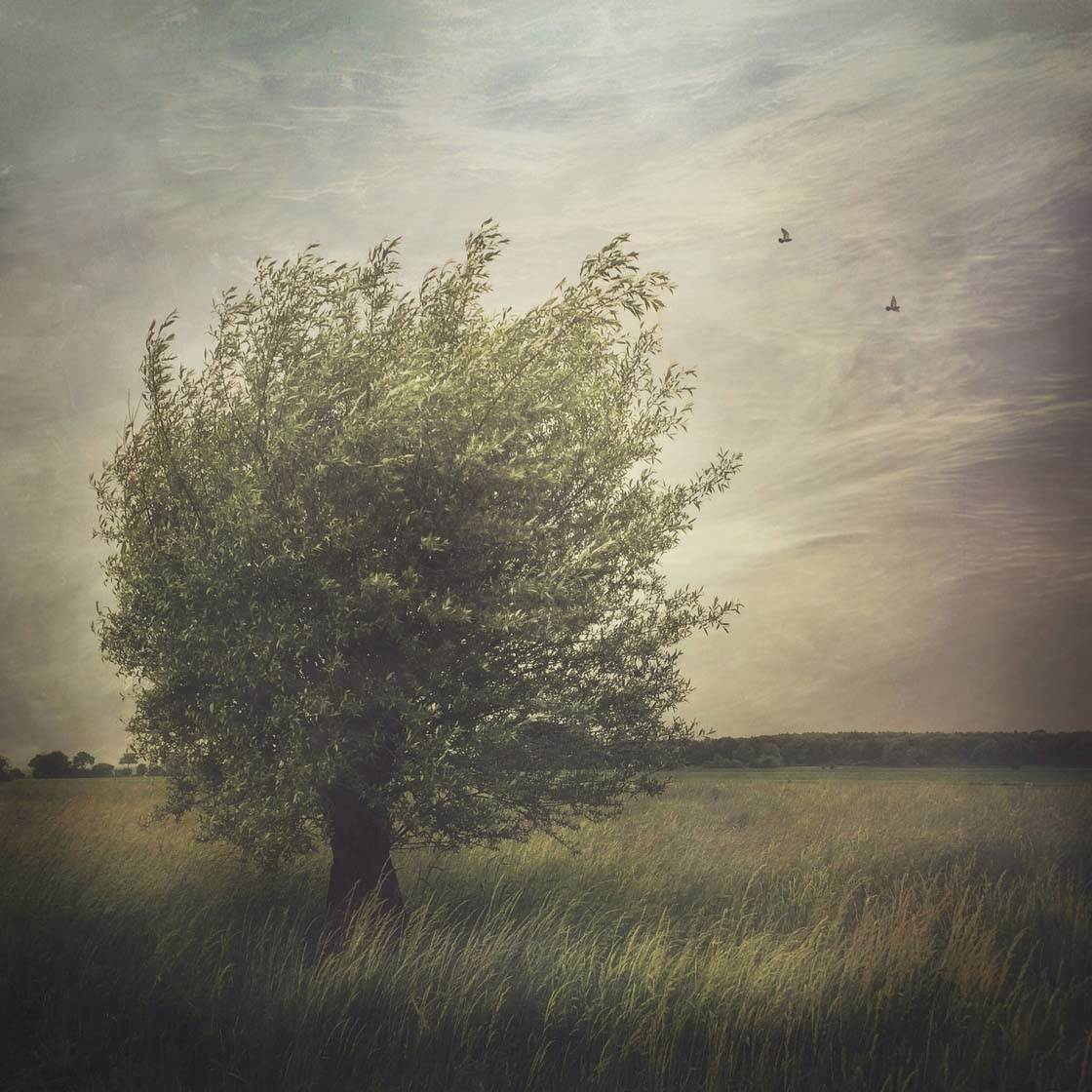 As The Wind Blows
This photo of a white willow was taken on a stormy day not far away from my home. I used my favourite Hipstamatic combo of the "Jimmy" lens and "Blanko Freedom 13" film, using the effect flash only (flash slider left).
With PhotoToaster I adjusted contrast and exposure, cropped it slightly, and lightened some areas of the grass in the foreground with the lighting brushes tool.
In the next step I added the two pigeons using the Superimpose app. Finally, I used the Alayer app to add the Spring filter and the texture No.11 of Texture Pack 2. With this texture the wind became "visible."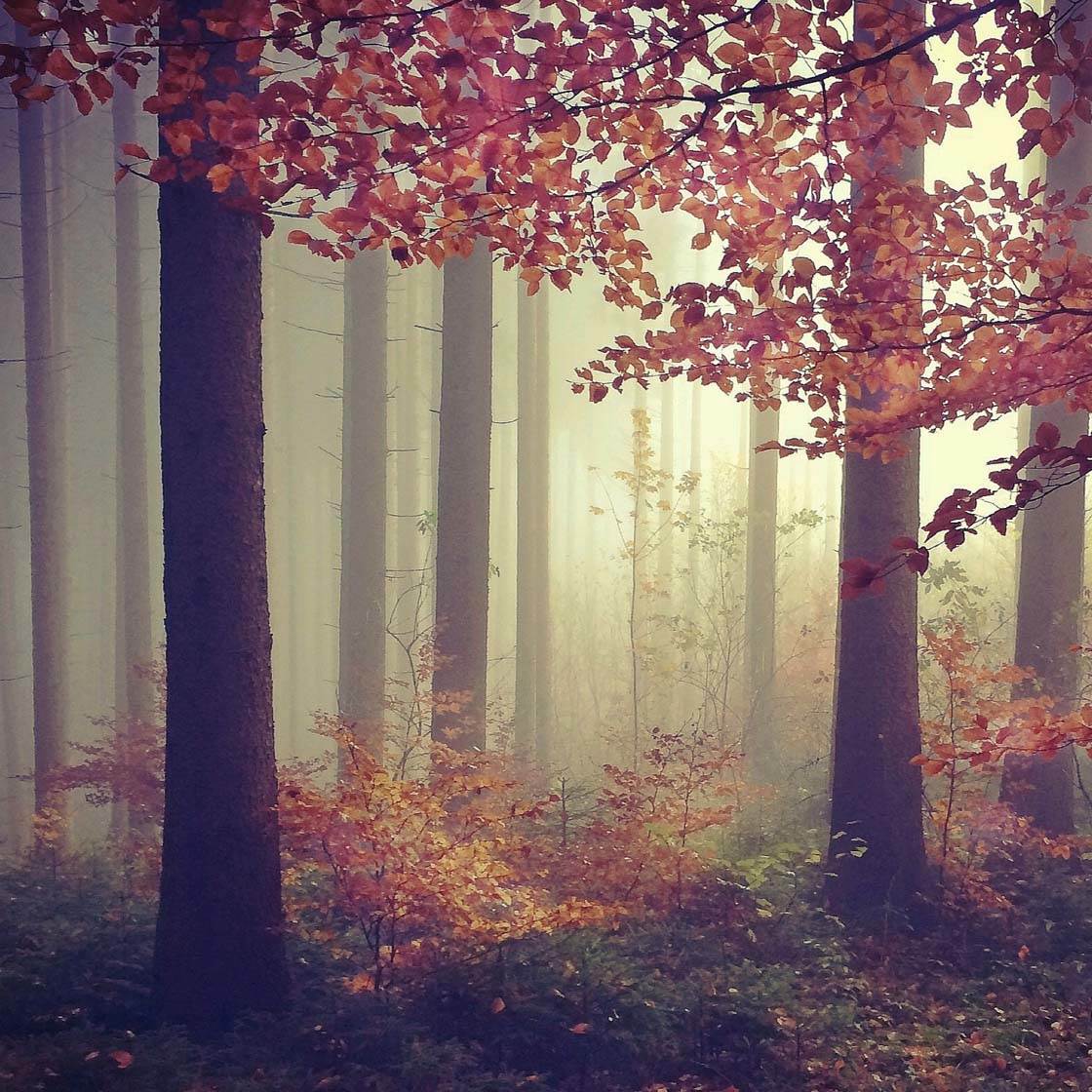 Veil Of Leaves
This photo was taken in a forest in Ebersberg last November using Camera+. I didn't like this image initially, but after a major crop it suddenly became interesting.
I adjusted contrast, lighting and saturation with PhotoToaster, and used the lighting brushes to lighten the leaves. To finish, I added the Valentine filter in Picfx which gave the image a nice glow and warmth.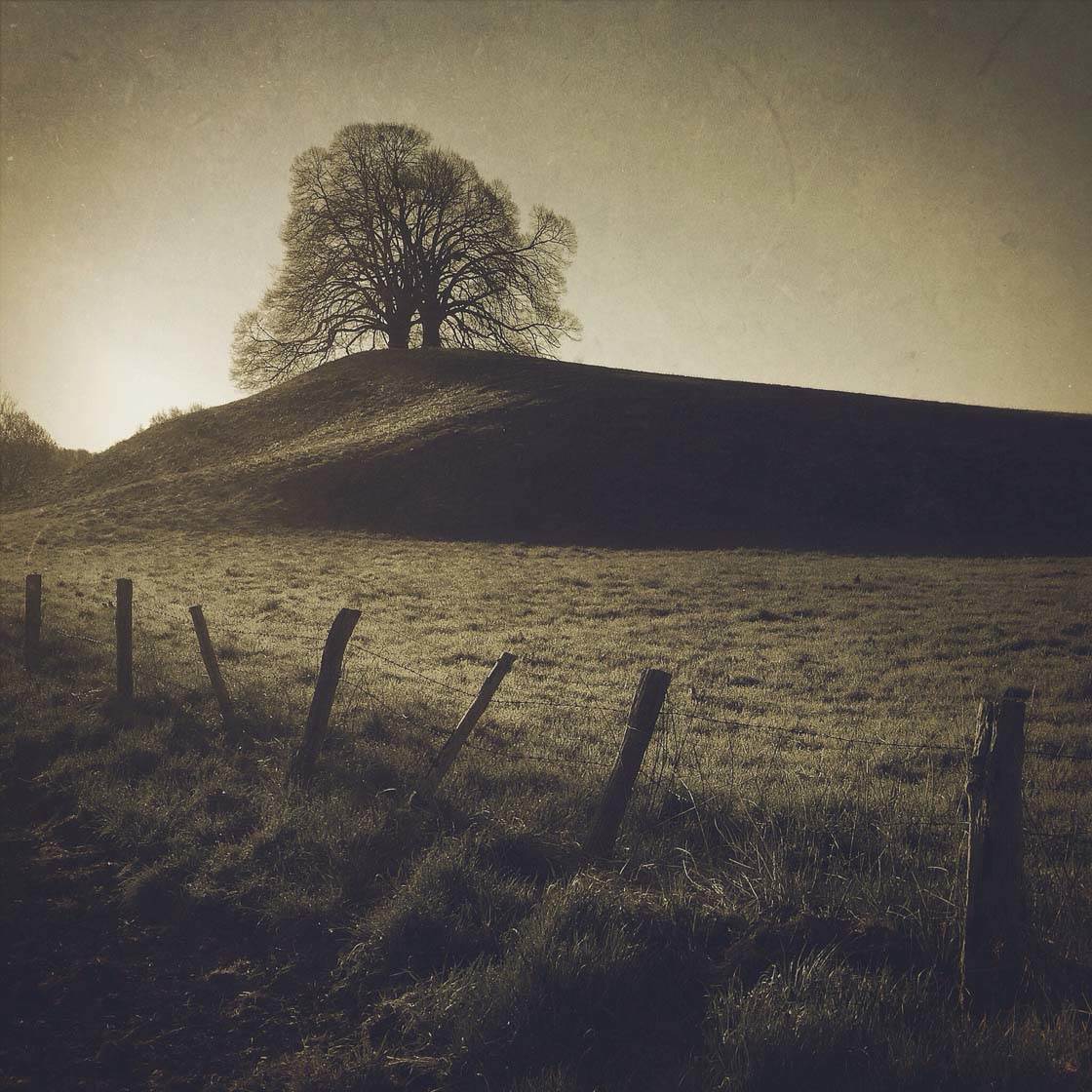 Growing Old Together
This photo was also taken in Ebersberg in April this year using Camera+. I love those twin trees, they are a natural monument. I was there at sunrise, and the light was so awesome that day.
With PhotoToaster I lowered the contrast, and converted it to black and white because of some disturbing pink flares from the sun.
To add some color I used Picfx to apply the filters called Sepia spot, PFX25 and PFX5x. Finally I added the Grunge Papyrus texture in Mextures as I found the clear sky somewhat boring.
What tips do you have for beginner iPhone Photographers who want to start taking more creative photos with their iPhone?
Just shoot! Take photos on every occasion and at every time of the day, regardless of the weather. Study the helpful iPhone photography sites.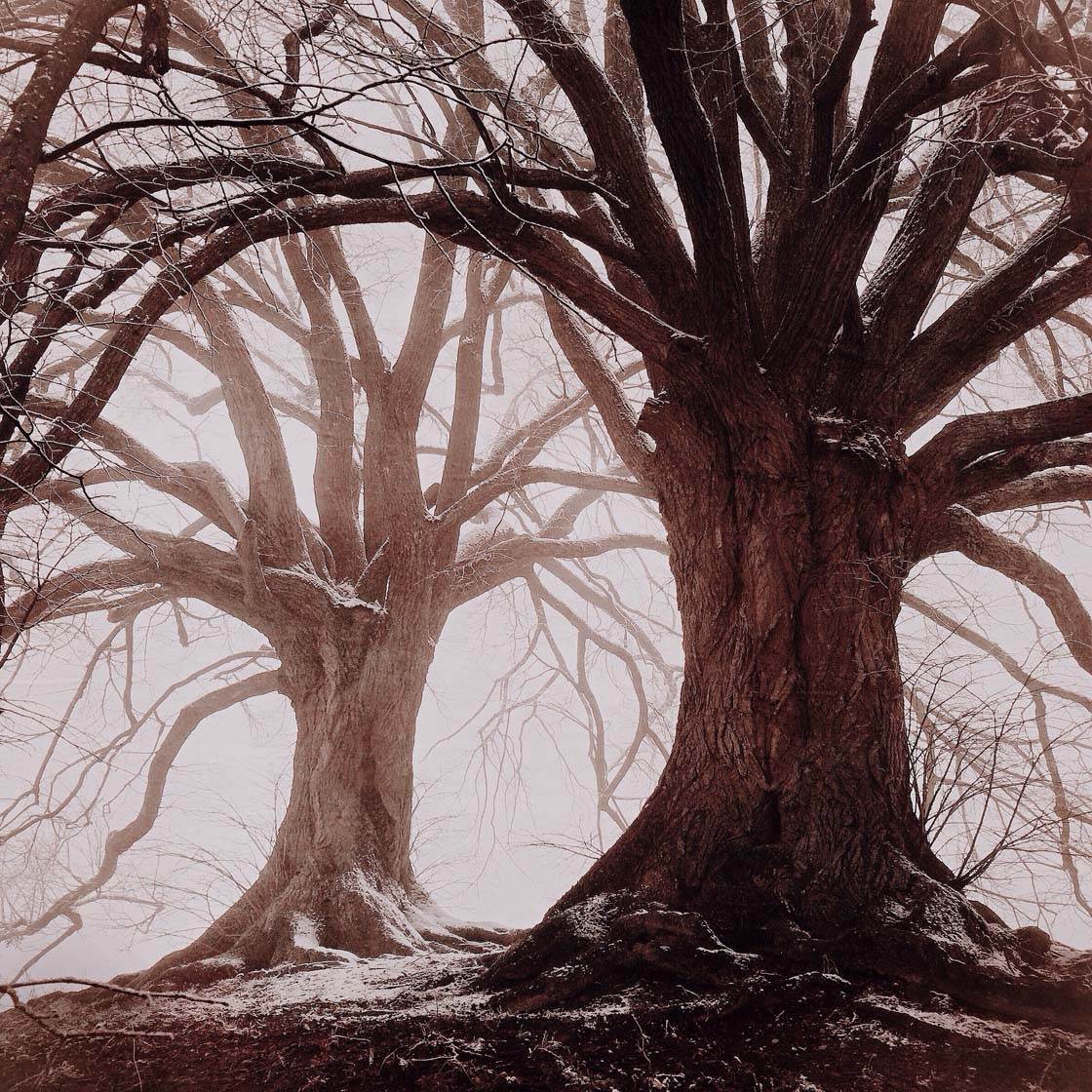 Follow iPhone photographers on social media sites like Flickr, Instagram, Eyeem or Facebook. Try to imitate them – it's okay in the beginning. Sooner or later you'll find your own style.
Which iPhone photographers do you admire the most?
There are so many great mobile photographers. I love Lee Atwell's photography (@lee_atwell). She is so talented.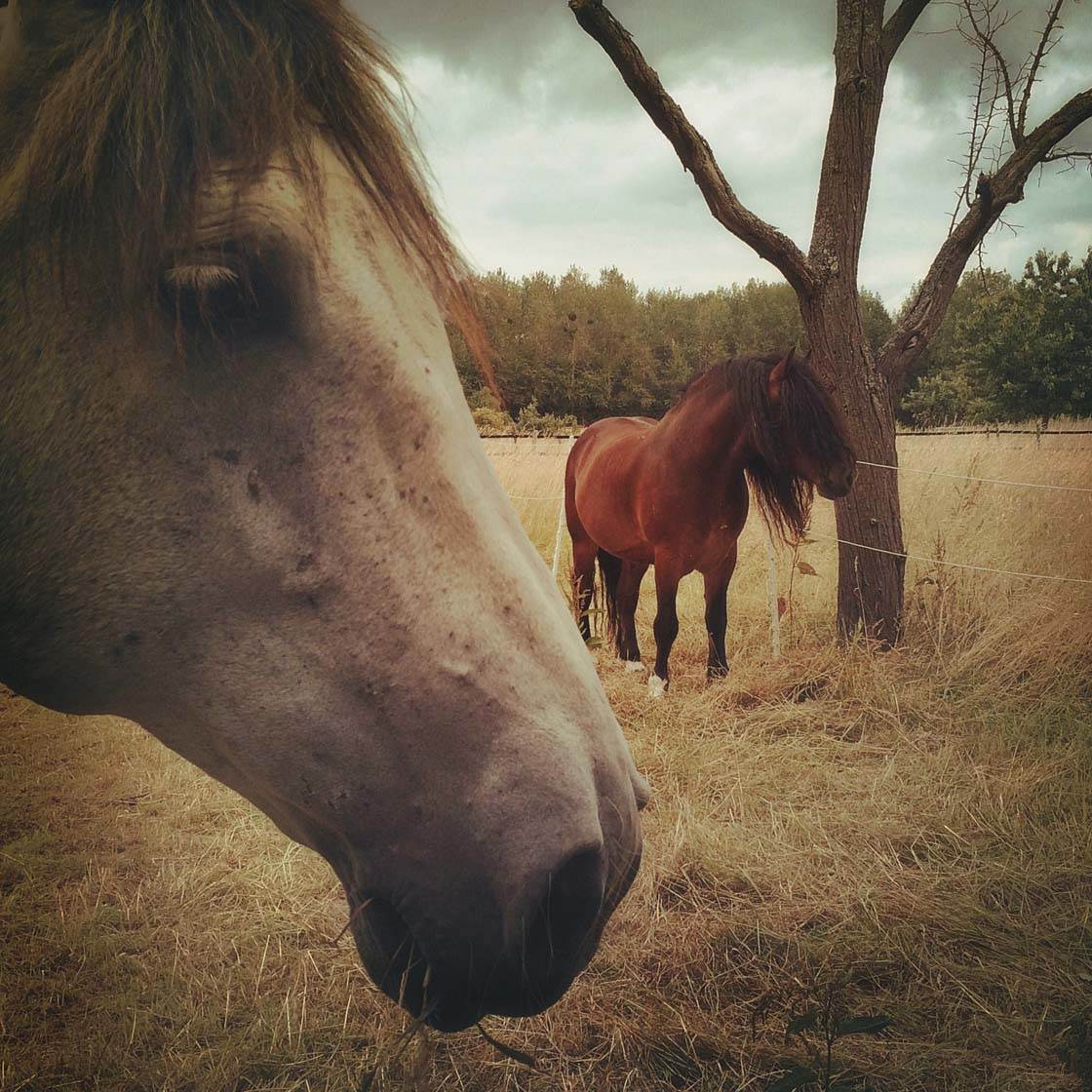 And I admire the landscape photography of Chris Harland, Wayne Greer (@wwgreer), Gianluca Ricoveri (@gricoveri) and Paul Moore (@mooro).
Where can we see your iPhone photography?
My main gallery is on Flickr but I'm also on Instagram @mariko_klug