I'm delighted to share this interview with Luis Fernandez who takes fantastic photos of architecture, people and street scenes. With a passion for traveling and exploring urban locations, he uses his iPhone to capture wonderful details and tell interesting stories about the places he visits. In this interview you'll learn more about Luis, and how he takes such great photos with his iPhone.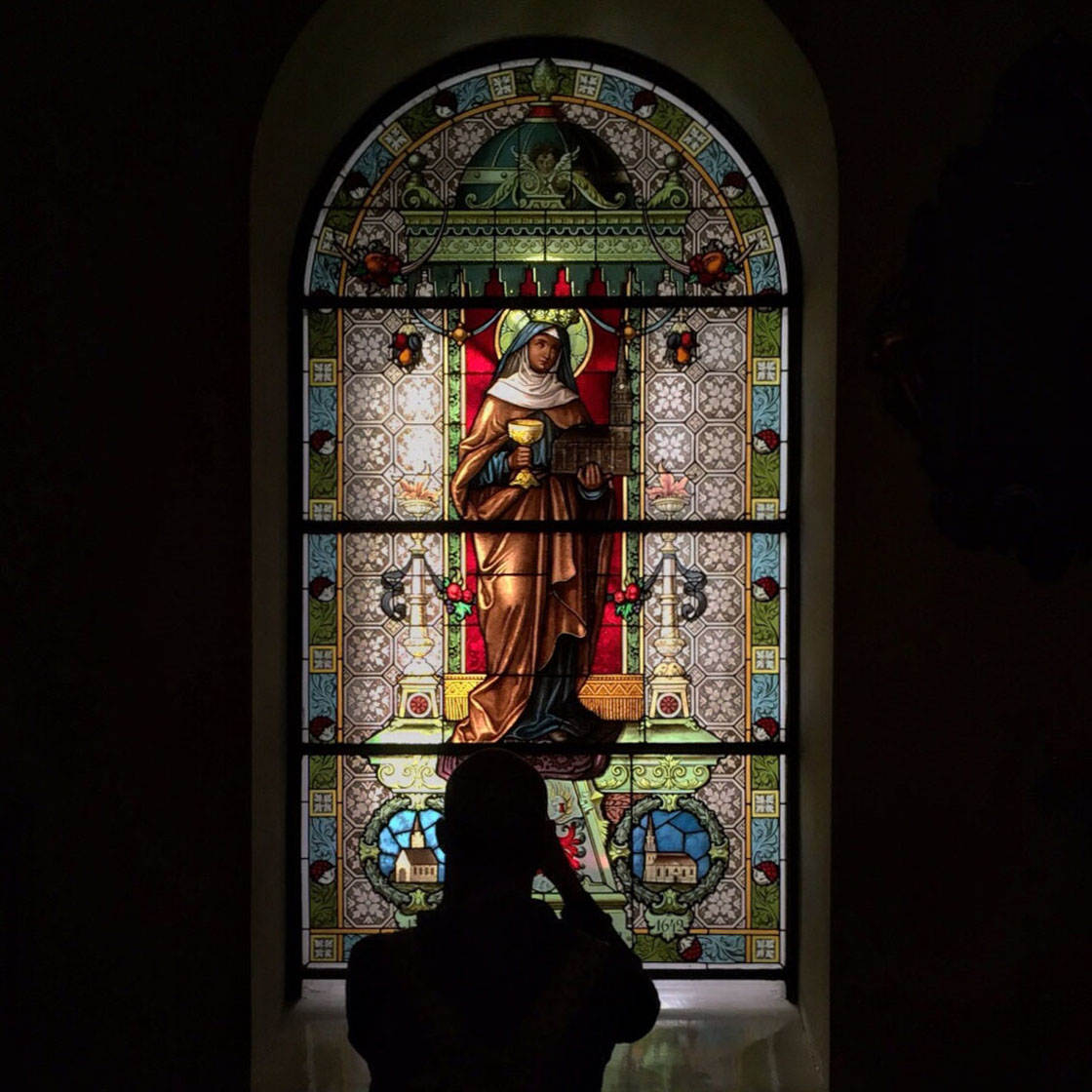 Tell us a little bit about yourself.
I live in Monterrey, México. As an Economy graduate I worked for a financial institution, but I'm retired now.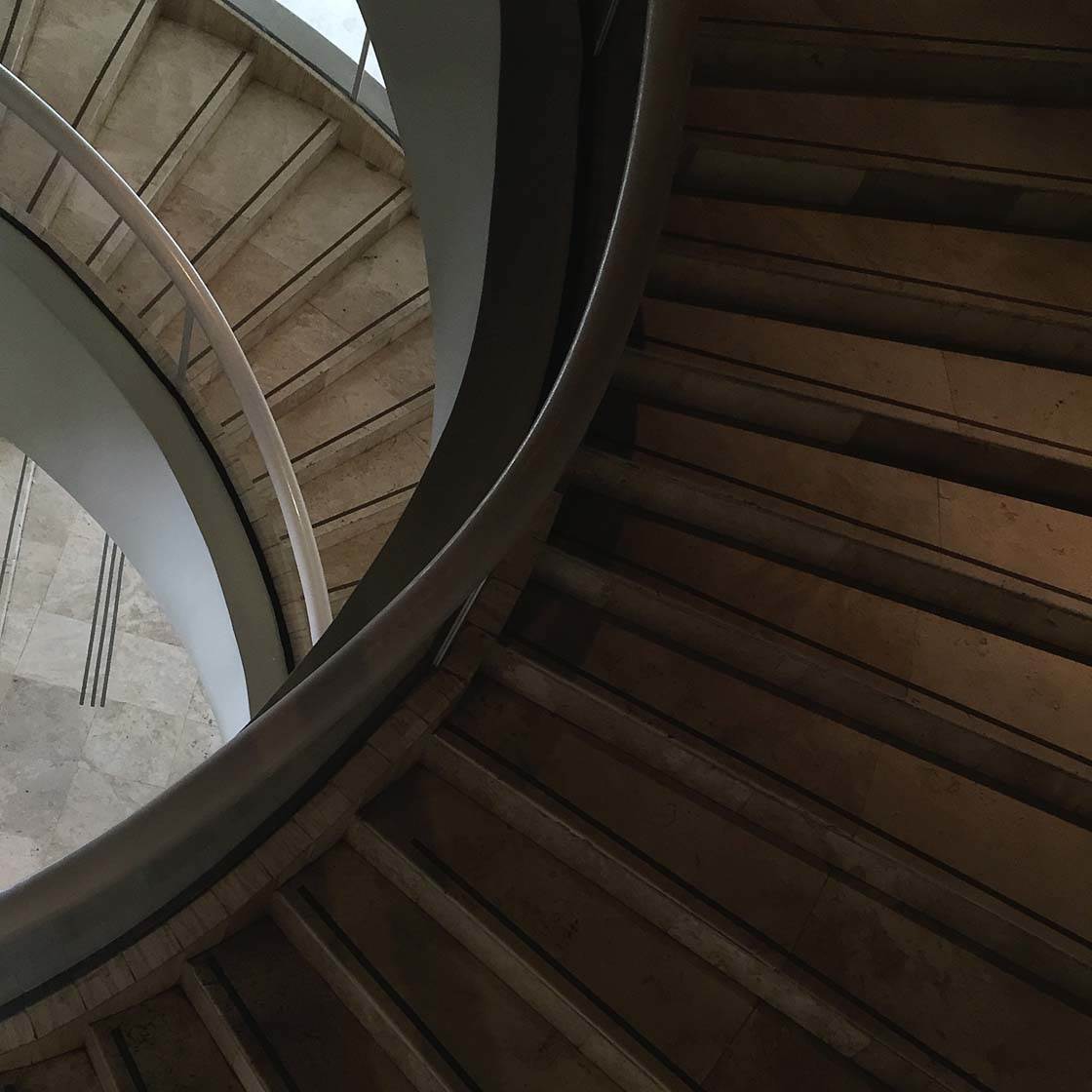 How did your iPhone photography journey begin?
I had a point-and-shoot camera that I used for sporadic shots during family gatherings and while traveling. When I retired I started reading books and took Internet tutorials about photography.
At one point I considered buying a DSLR camera, but after some research I bought my first cell phone. It was an iPhone 4s, but now I have an iPhone 6.
As I started shooting with the iPhone, I discovered the many photo apps that are available on the App Store.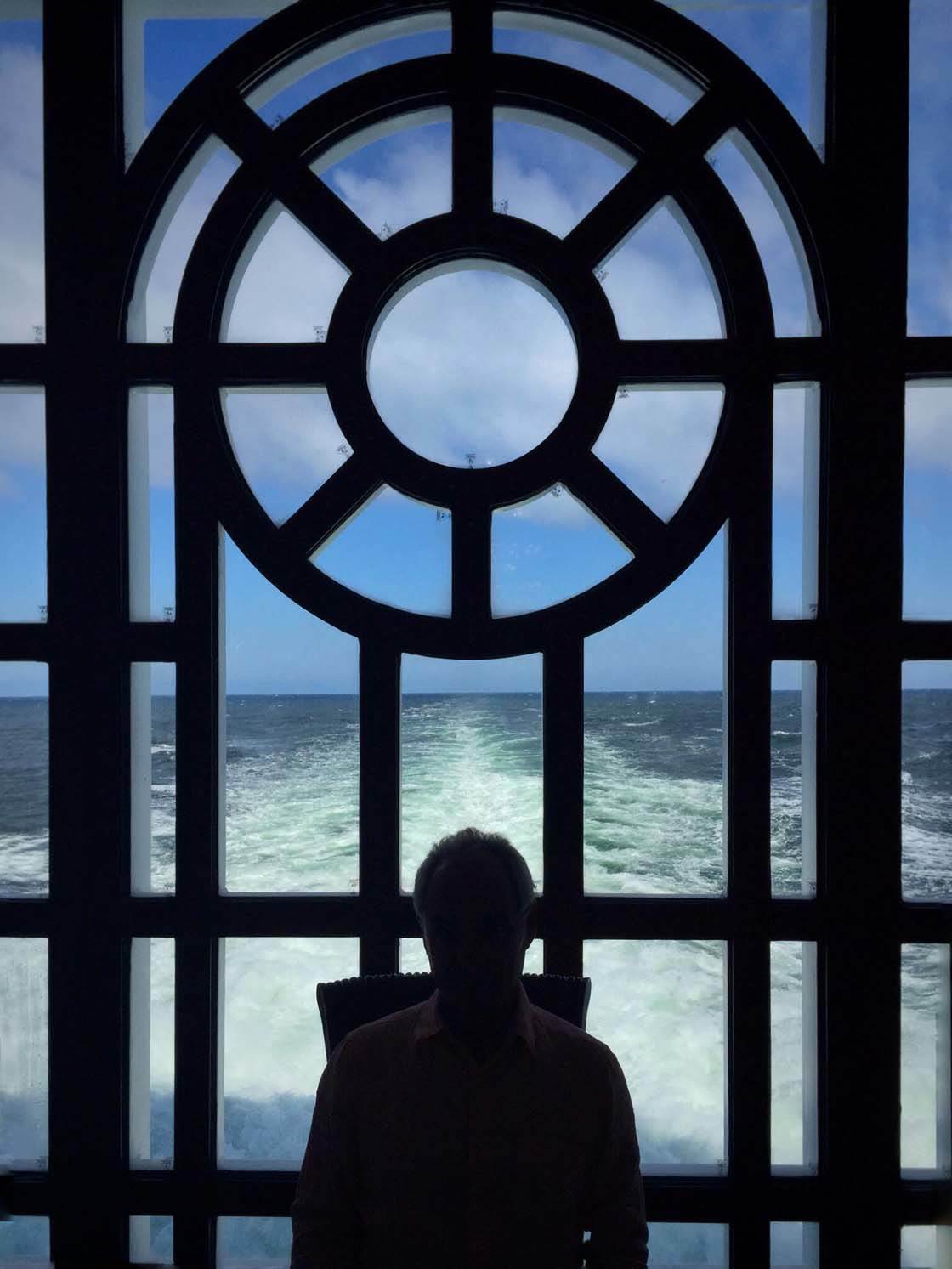 Do you have a favorite photography genre, or do you like to experiment with shooting different kinds of subjects and scenes?
I consider myself an amateur photographer and I'm still learning, thus I haven't yet found a particular niche.
With time, I'll probably find a genre that gives me the most pleasure and makes me feel comfortable. But for now I shoot whatever I find attractive.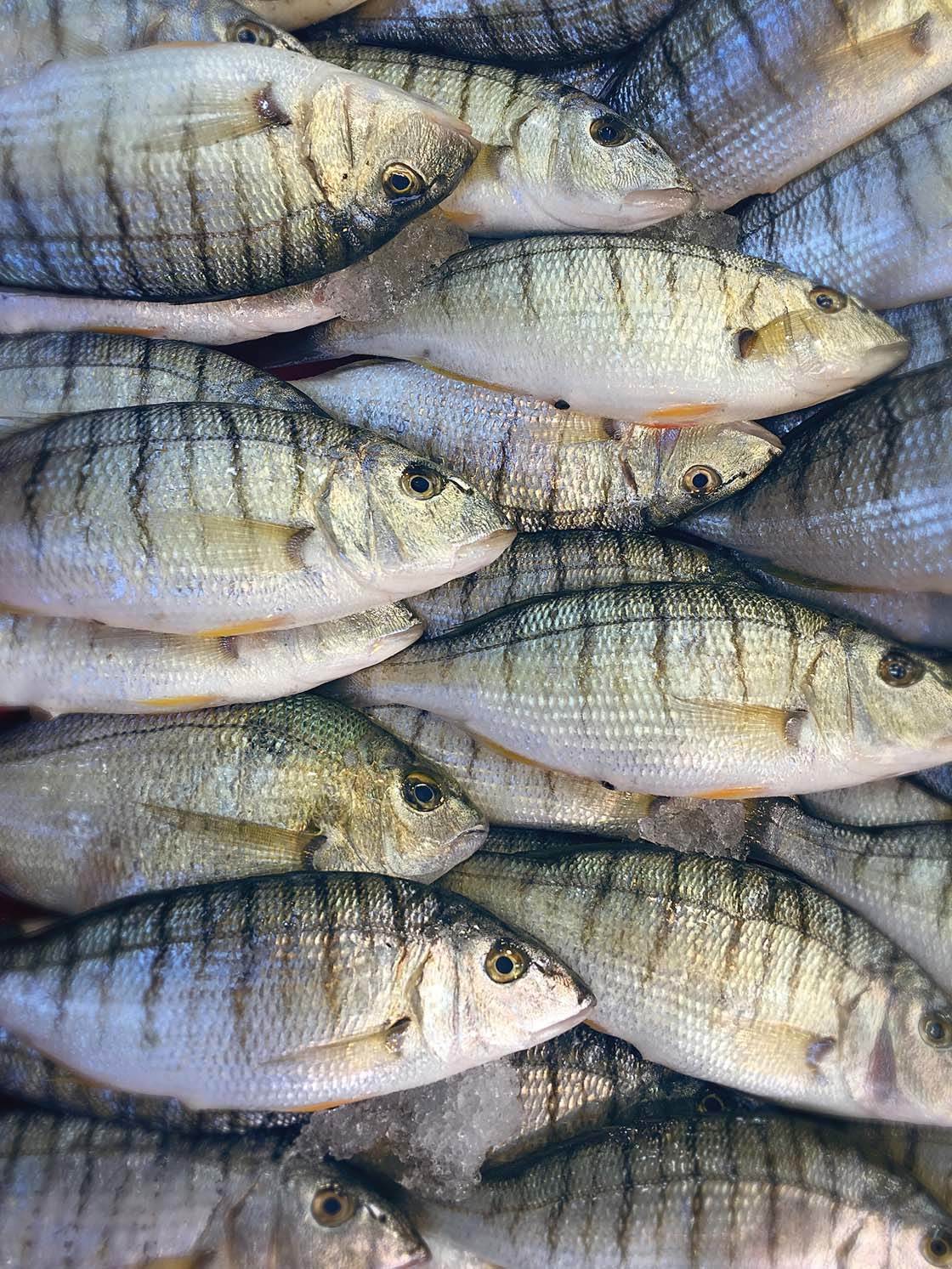 You take a lot of photos in urban environments. What draws you to this kind of location for photography?
This is probably more of a coincidence than a conscious decision. Now that I'm retired I have the opportunity to travel, and I mostly visit big cities.
In these urban areas I'm very attracted to the architecture, gardens, markets and public places.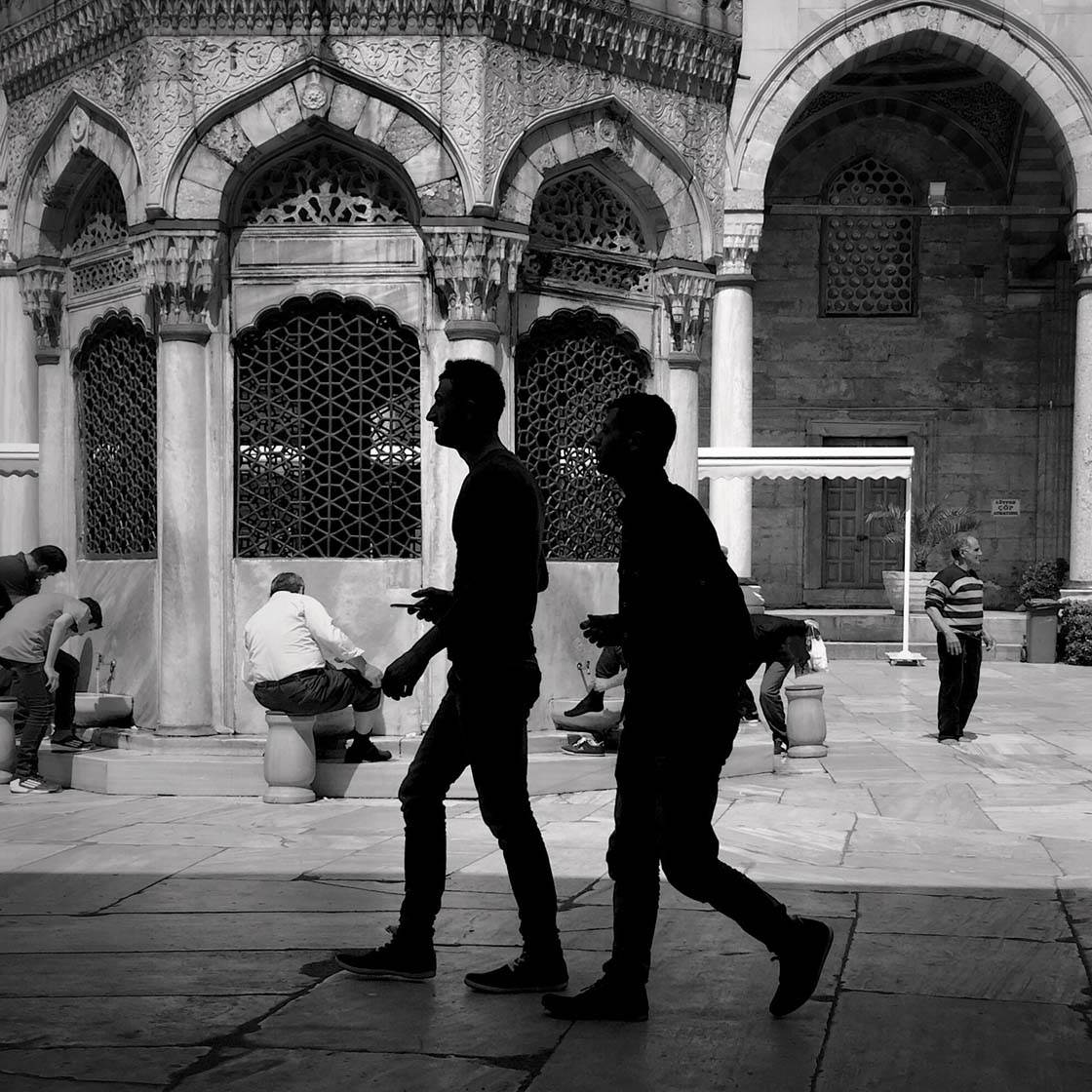 What tips would you give to anyone who wants to start shooting more interesting photos of buildings and architecture?
I would say that the angle is one of the most important things to consider. Don't just shoot from a standing position. Find the best point of view by kneeling, looking up, and shooting from different angles.
It's vital to take into consideration the perspective when you're photographing buildings. The key to good architecture photography is to find good alignment and symmetry, along with light and reflections.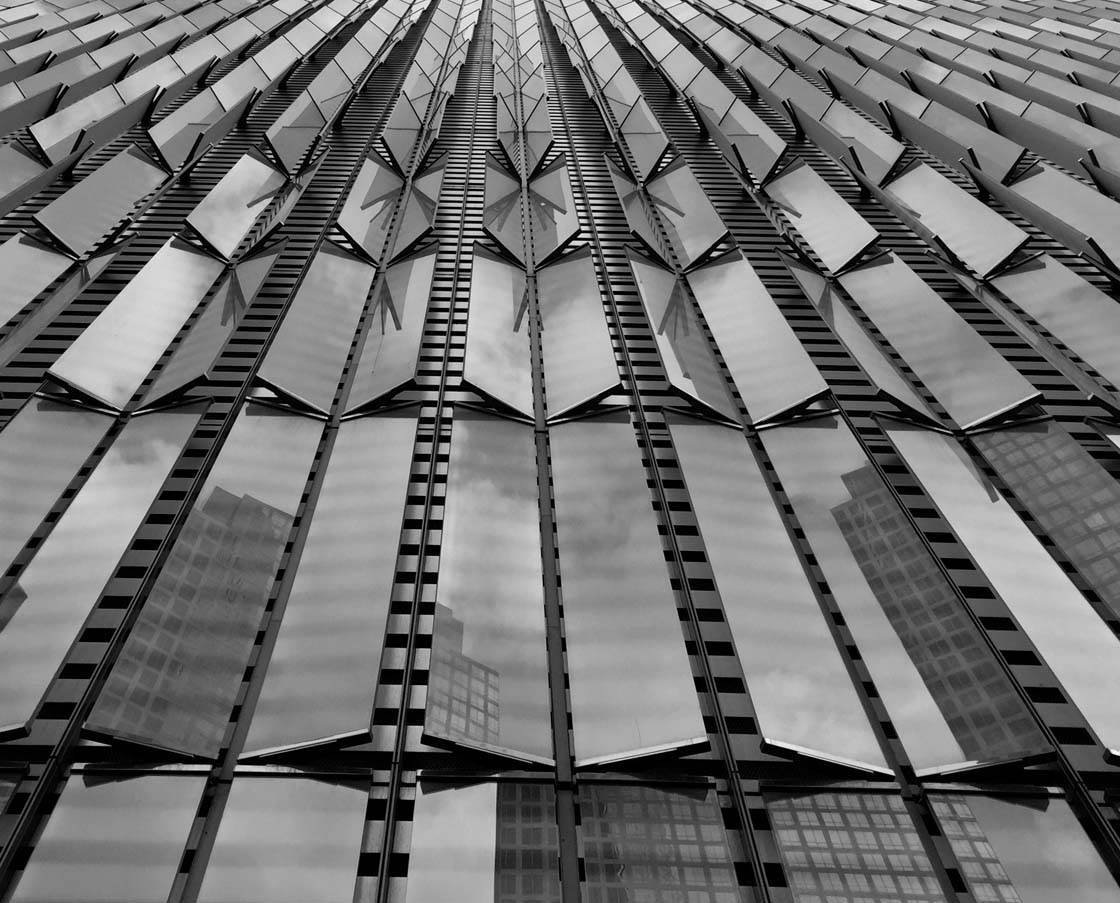 You also take beautiful close-up photos of flowers and other small objects. What advice do you have for taking better close-up photos with the iPhone? 
First I concentrate on finding the best light to shoot in. Then I look for the perfect angle while getting as close as I can.
I manually lock the focus on the most important part of the subject by tapping and holding on the screen. Then I swipe up or down on the screen to increase or decrease exposure.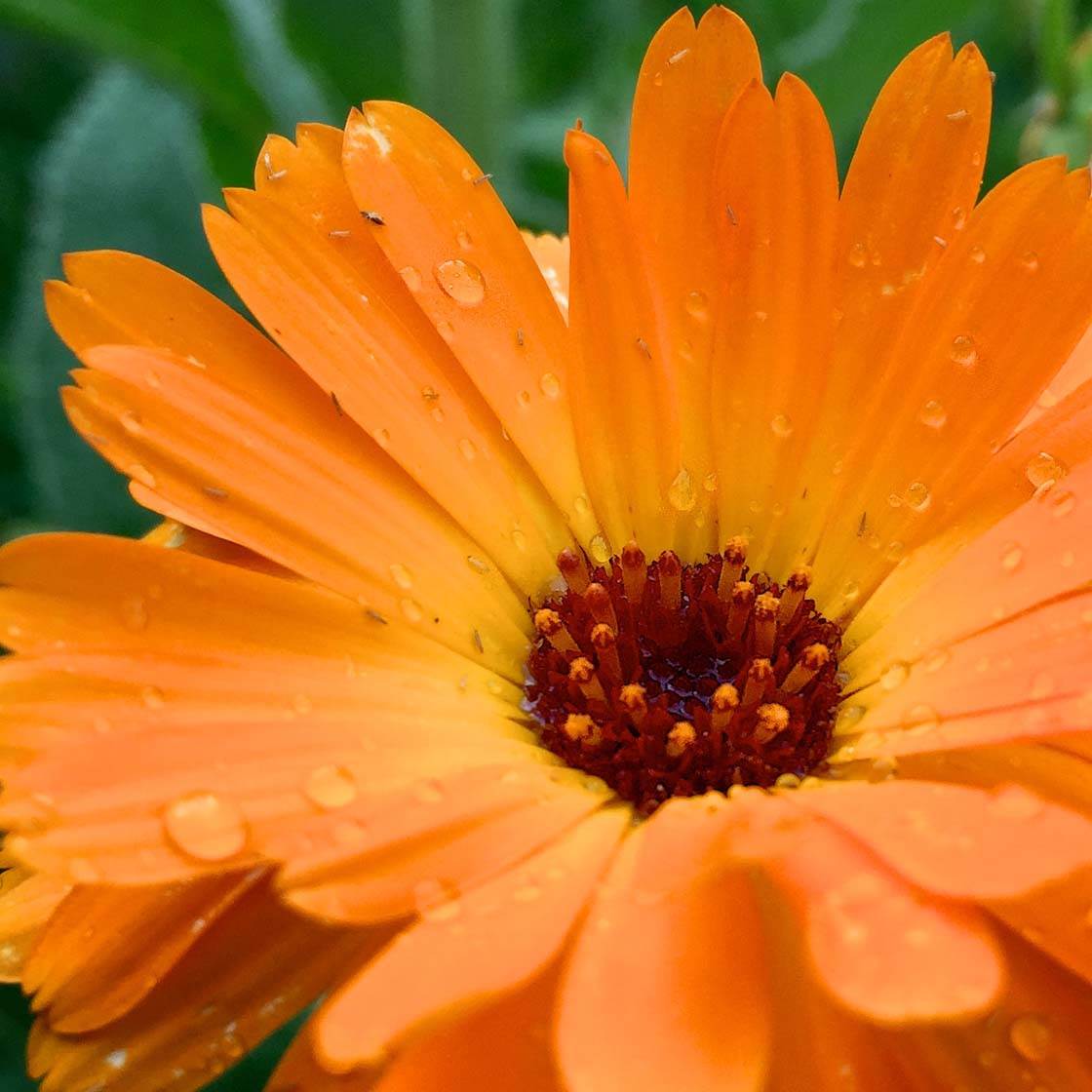 Because of the shallow depth of field, it's important not to move forwards or backwards after you've set the focus, otherwise the wrong part of the subject will appear sharp.
For composition, I use the rule of thirds where applicable, along with other elements of art relevant to photography. In post-processing I crop away any distracting background and perform basic edits if necessary.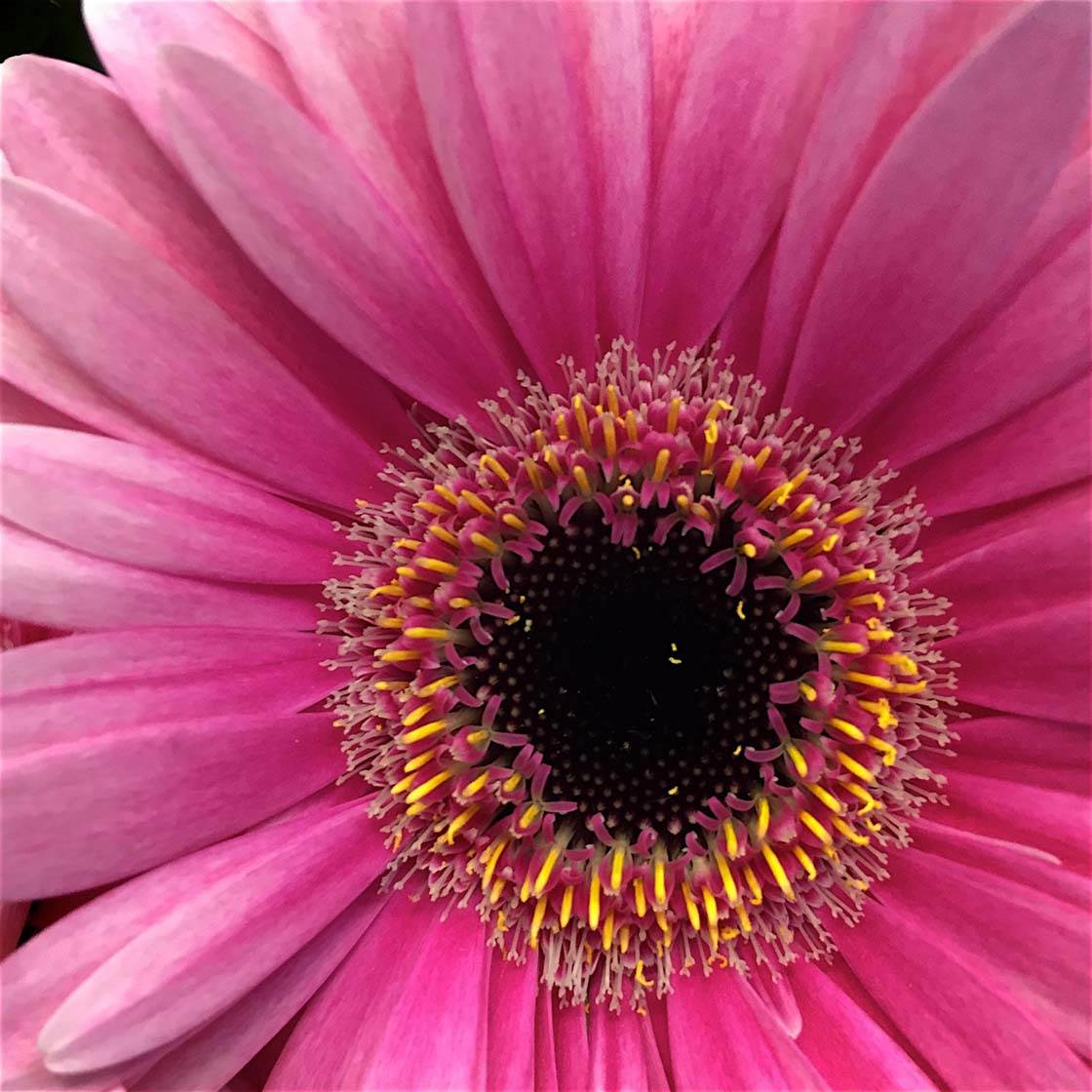 You've enrolled on our iPhone Photo Masters training program where you learn unique tricks and techniques from a different world-class iPhone photographer each month. Can you tell us a bit about what you've learned so far?
Up to now we've covered five modules – all of them with a lot of useful information and advice.
I think it wouldn't be fair to single out any one trick or technique in particular, but we've extensively covered light, exposure, sharp photos, composition and architecture.
I would consider composition to be of great importance in photography. It's where all of the elements of art come together.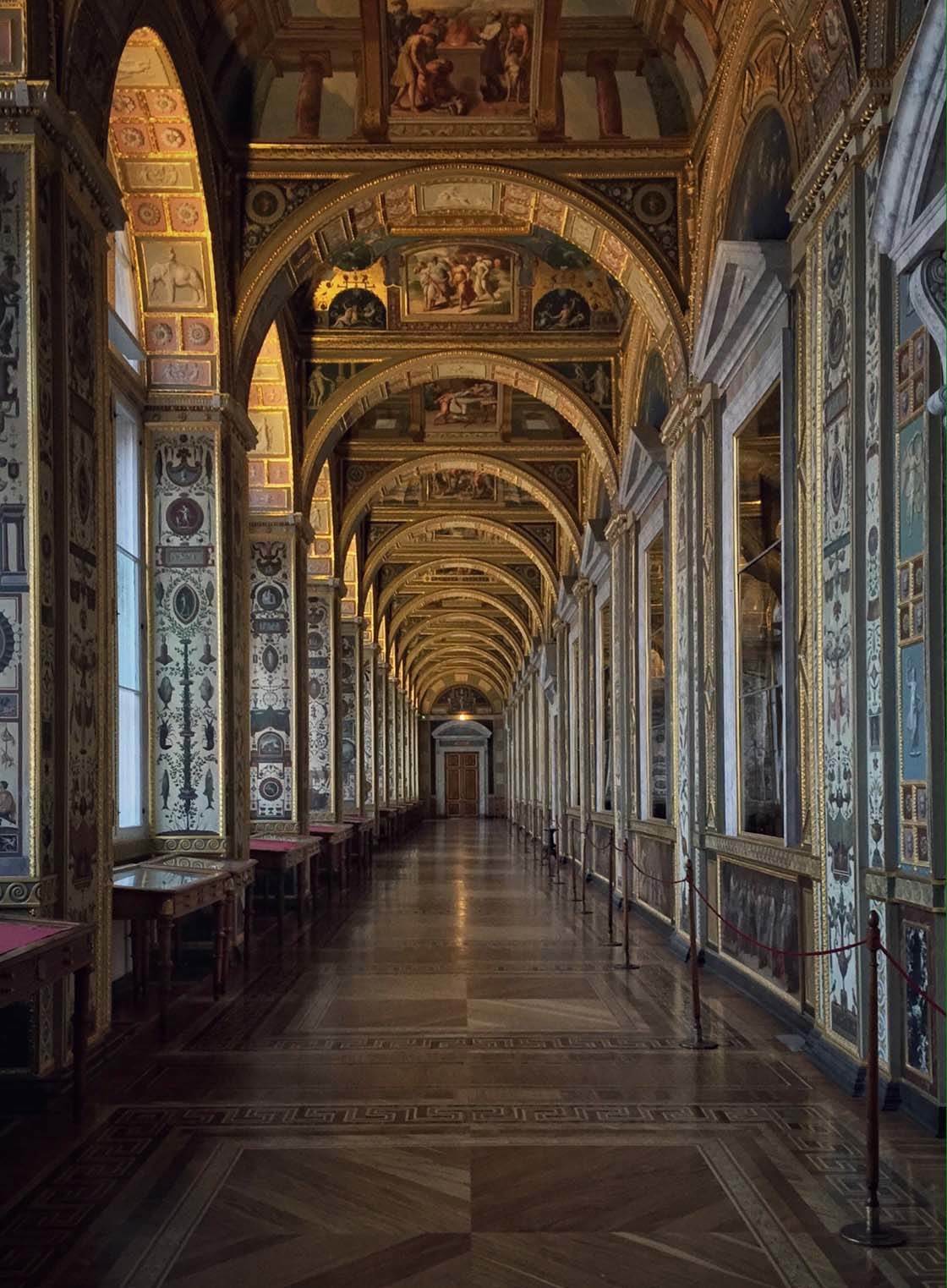 How has this learning changed your approach to iPhone photography?
I mentioned earlier that I'd considered purchasing a DSLR camera, but now this is history. The best camera is the one that's with you… and that's my iPhone.
I feel so comfortable using my iPhone that I really use it more as a camera, address book and agenda than as a phone.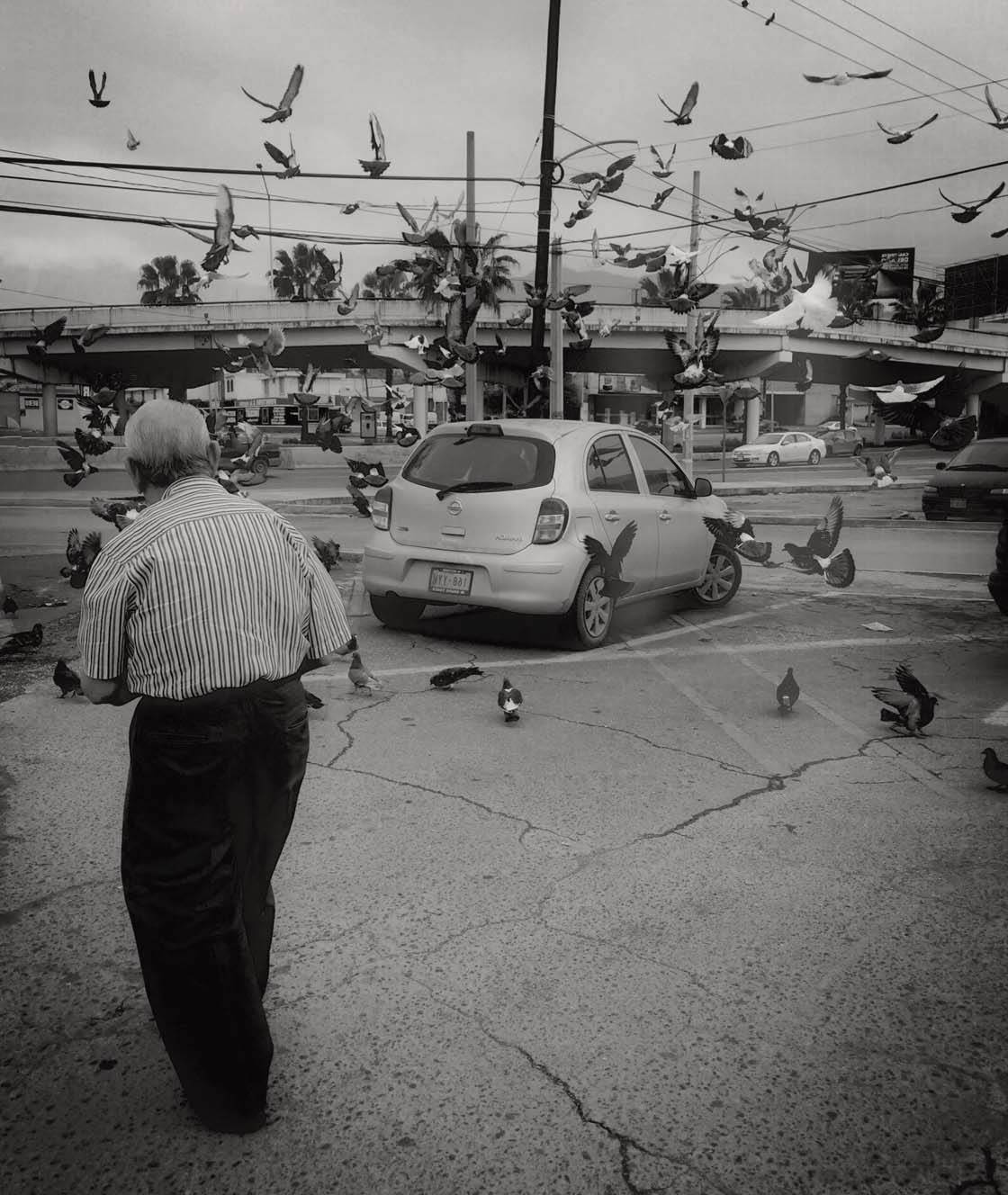 With the iPhone Photo Masters course you get access to video tutorials, assignments and photo review sessions on a brand new topic presented by a different expert each month. What do you enjoy about this ongoing method of learning?
What I like is having the opportunity to learn from different photographers who all have a unique style and an interesting approach to photography.
I like the way they concentrate on a specific topic, thus expanding my skills in those areas. And the assignments help me reinforce what I've learned.
I also find the photo review sessions very useful. They offer good advice and guidance to help me improve various aspects of my shooting.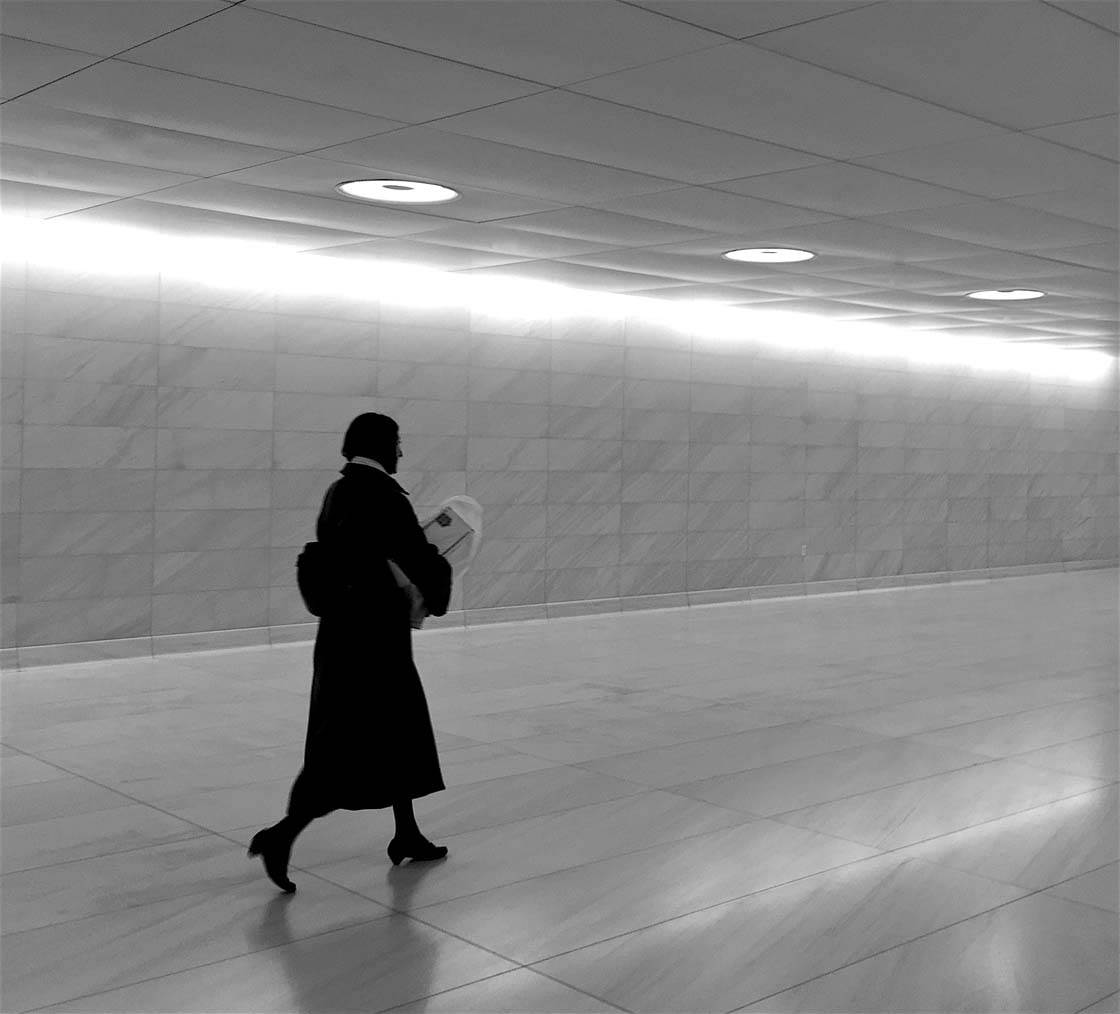 You also participate in our online photography community where students from our courses can share their photos and interact with each other. How important is this online community to you, and what effect has it had on your iPhone photography?
This is a very important aspect of the learning process. Showing your work means you're subject to constructive criticism which is a very helpful way of improving your photography.
In the group there are discussions, feedback and suggestions. It's very interesting to see other people's photos and interact in a multi-cultural environment.
There are photos from many different genres and styles, including landscapes, family, everyday objects, and even composites which I'm not very inclined to do, but I like to see other photographers' work.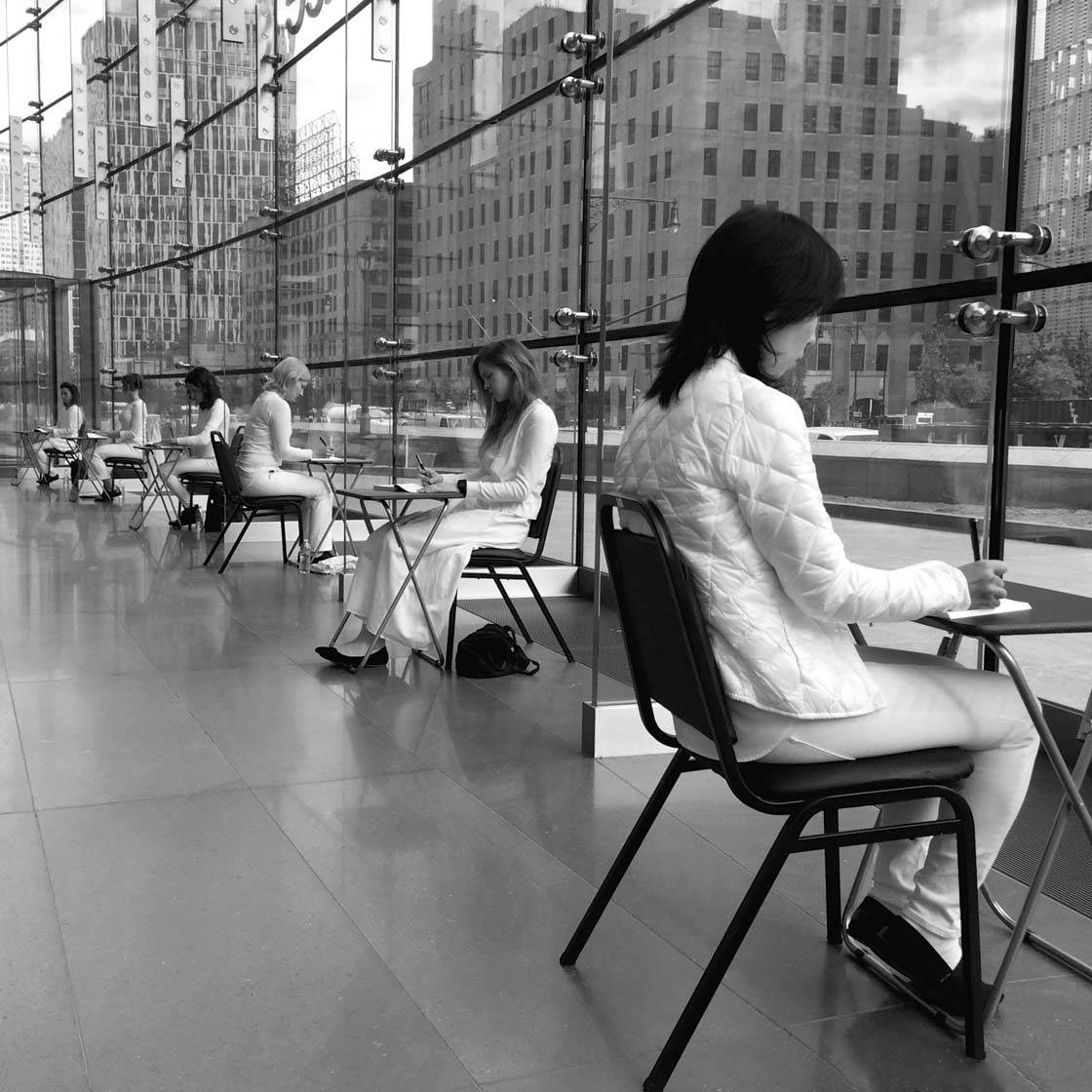 Let's talk about photo apps. Are there any apps that you use for taking photos besides the native camera app?
I normally use the native camera app, but once in a while I use Camera+ for close-ups, Cortex Cam for low light situations, and Slow Shutter for creating different effects when shutter speed and capture mode are critical.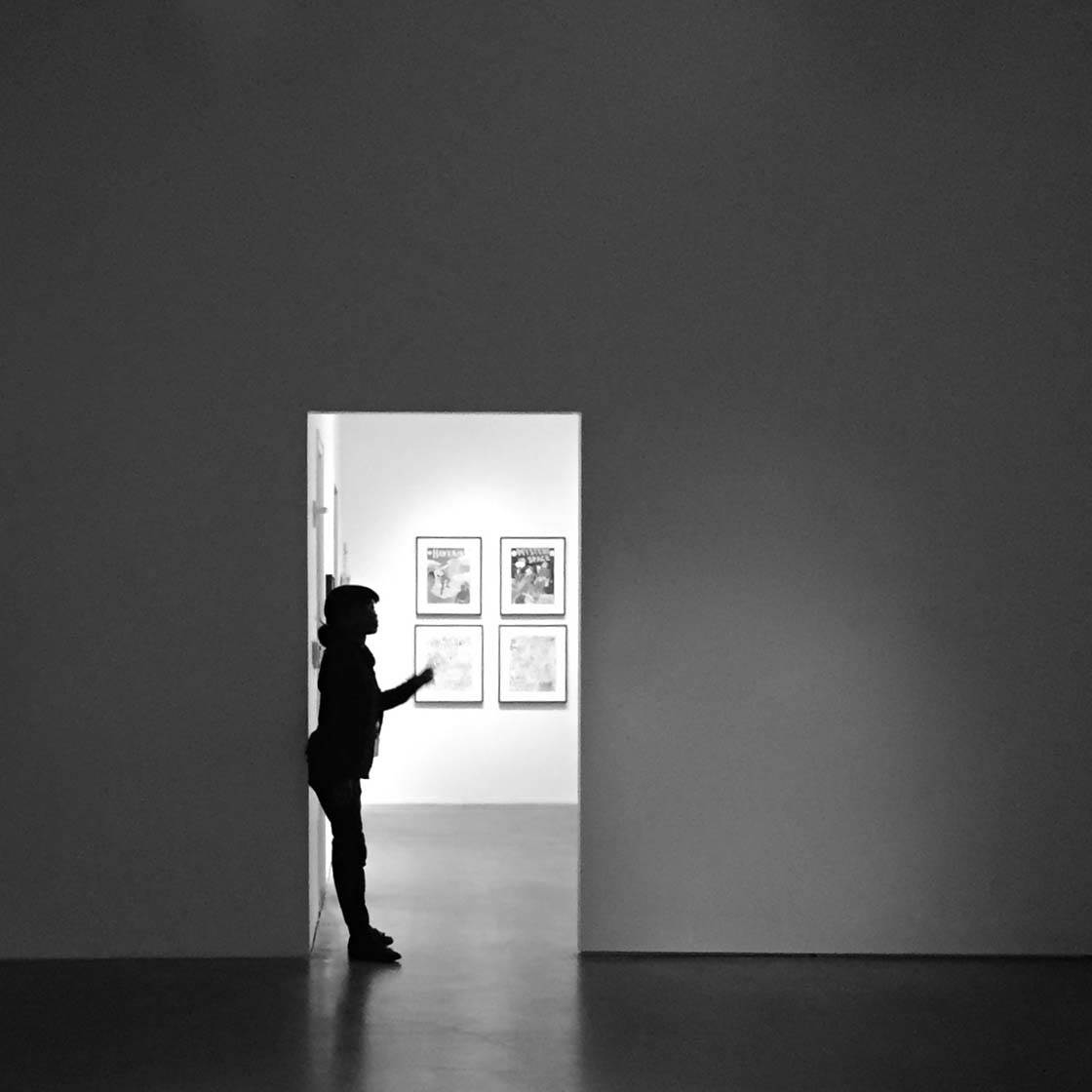 What are your favorite apps for post-processing?
Snapseed is by far the most important app for my editing needs. I also use TouchRetouch for repairing and cloning, SKRWT for correcting alignment and perspective, and Ansel for black and white conversions.
I don't like using filters or creating composites. With my editing I try to enhance the photo as I saw it, or to make it more attractive or appealing to my taste, but I always try to keep it as close to the original as possible.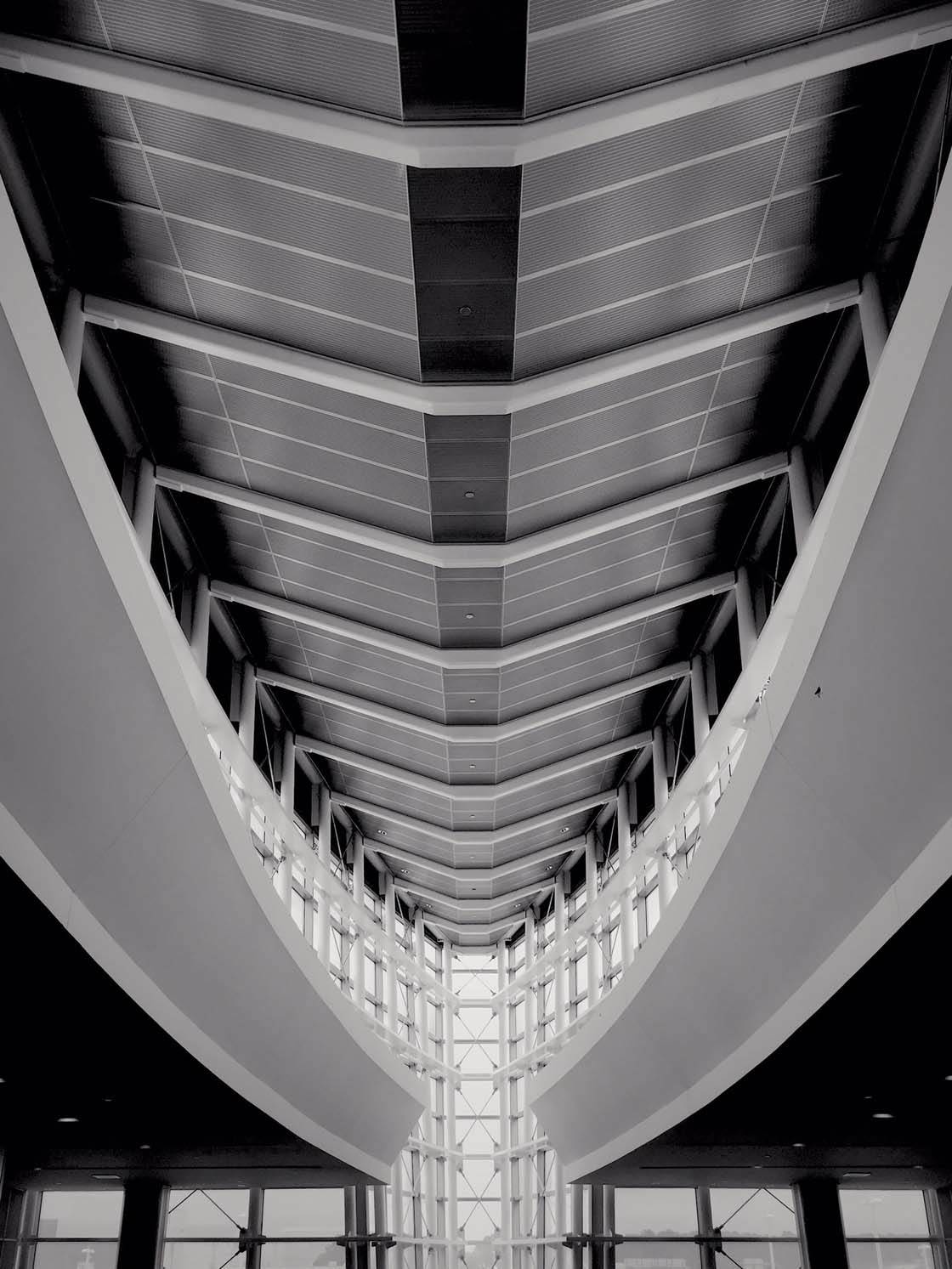 Do you use any iPhone photography accessories?
I have an iPhone tripod that I use for very low light situations, and when using the Slow Shutter app where a very steady camera is required for long exposures.
In these cases I also use the Apple earbuds to trigger the shutter in order to avoid camera shake and keep my photos sharp.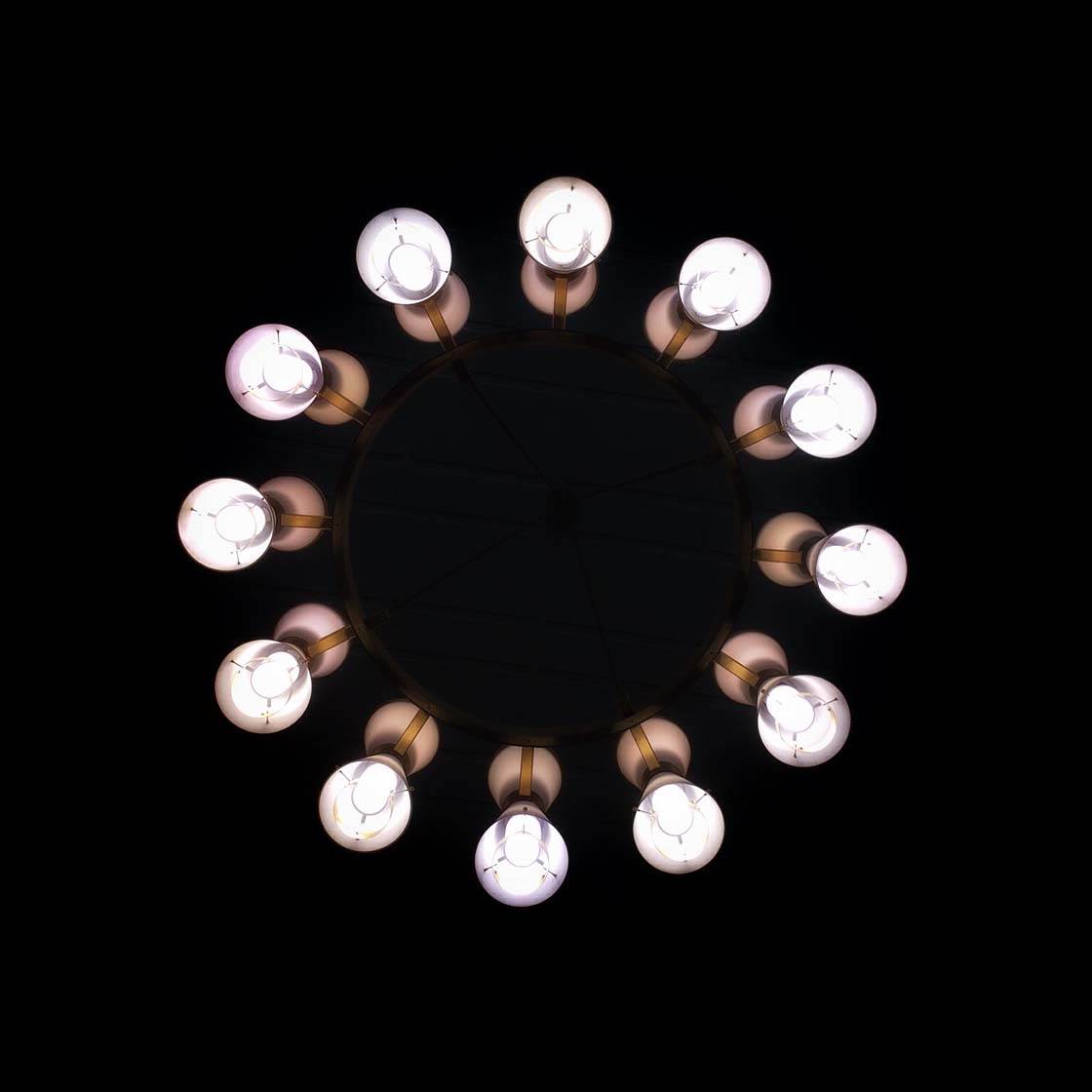 Can you briefly explain the story and editing behind your three favorite iPhone photos
It's hard to pick only three. Although I like many of my color photos, I'm choosing three black and white photos to illustrate my approach to storytelling and editing.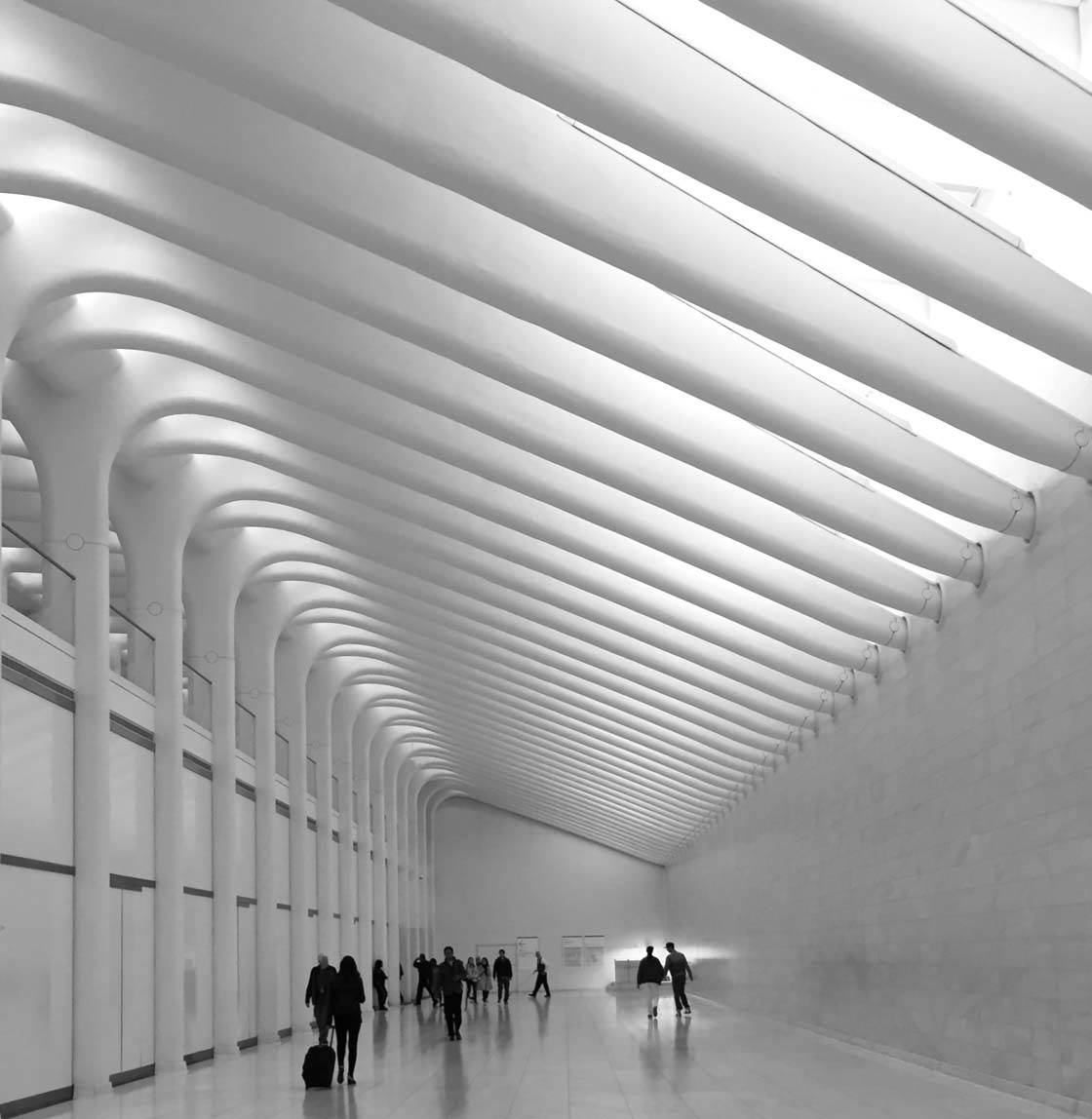 This photo was taken at the World Trade Center, West Concourse Main Level, in New York. It was overcast with daylight coming from above, and I had to wait until it wasn't too crowded.
What I liked was the grandeur, shapes and patterns of the space, where people provide context to the scene.
For editing I used Snapseed. I converted it to black and white, made some enhancements to the overall image, and adjusted the alignment a little to improve perspective.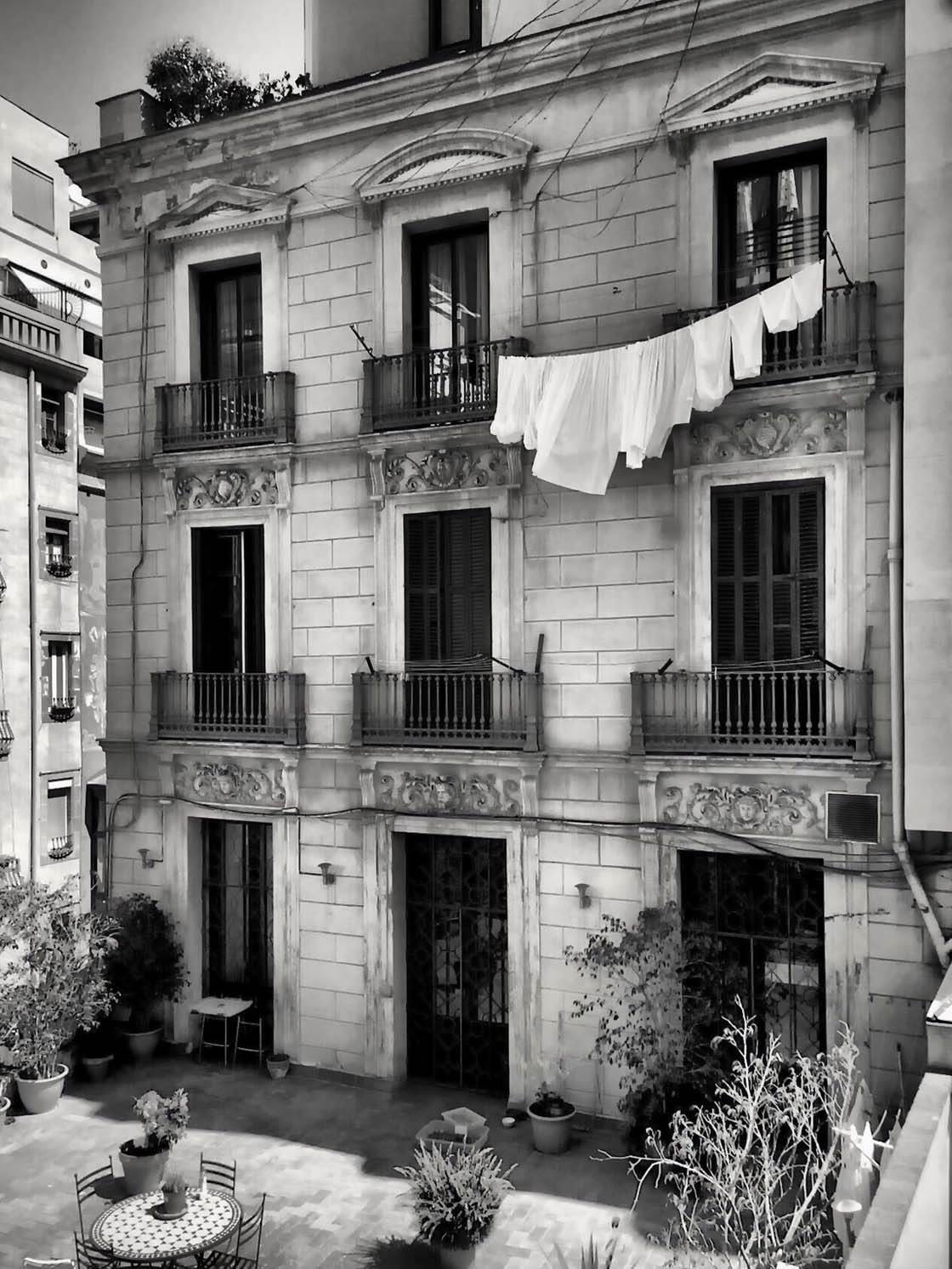 I was visiting the Güell Palace in Barcelona, Spain, and in the backyard there was this building. It immediately captured my attention because of the draped laundry.
As usual, only basic editing was used. I used Snapseed to increase the contrast, and Ansel for the black and white conversion.
This photo was taken at a Mosque in Istanbul, Turkey. I was seated, looking and waiting for people to pass by. Then I saw this woman. I used the iPhone's burst mode to capture multiple shots as she walked by.
I like the silhouette contrasting with the background where you can see the two men performing the feet cleansing ritual or "wudu." I think this scene is full of religious meaning.
The photo was edited in Snapseed where I just performed some basic enhancements and converted it to black and white.
What tips do you have for beginner iPhone photographers who want to start taking more creative photos with the iPhone?
First, I recommend getting to know your iPhone camera very well. If you like a particular app, go deep and learn as much as you can about it. Most apps have a lot of hidden features and settings.
As a beginner I remember filling my iPhone with apps, and then finally using only two or three. So choose your favorite apps and learn how to use all of their features.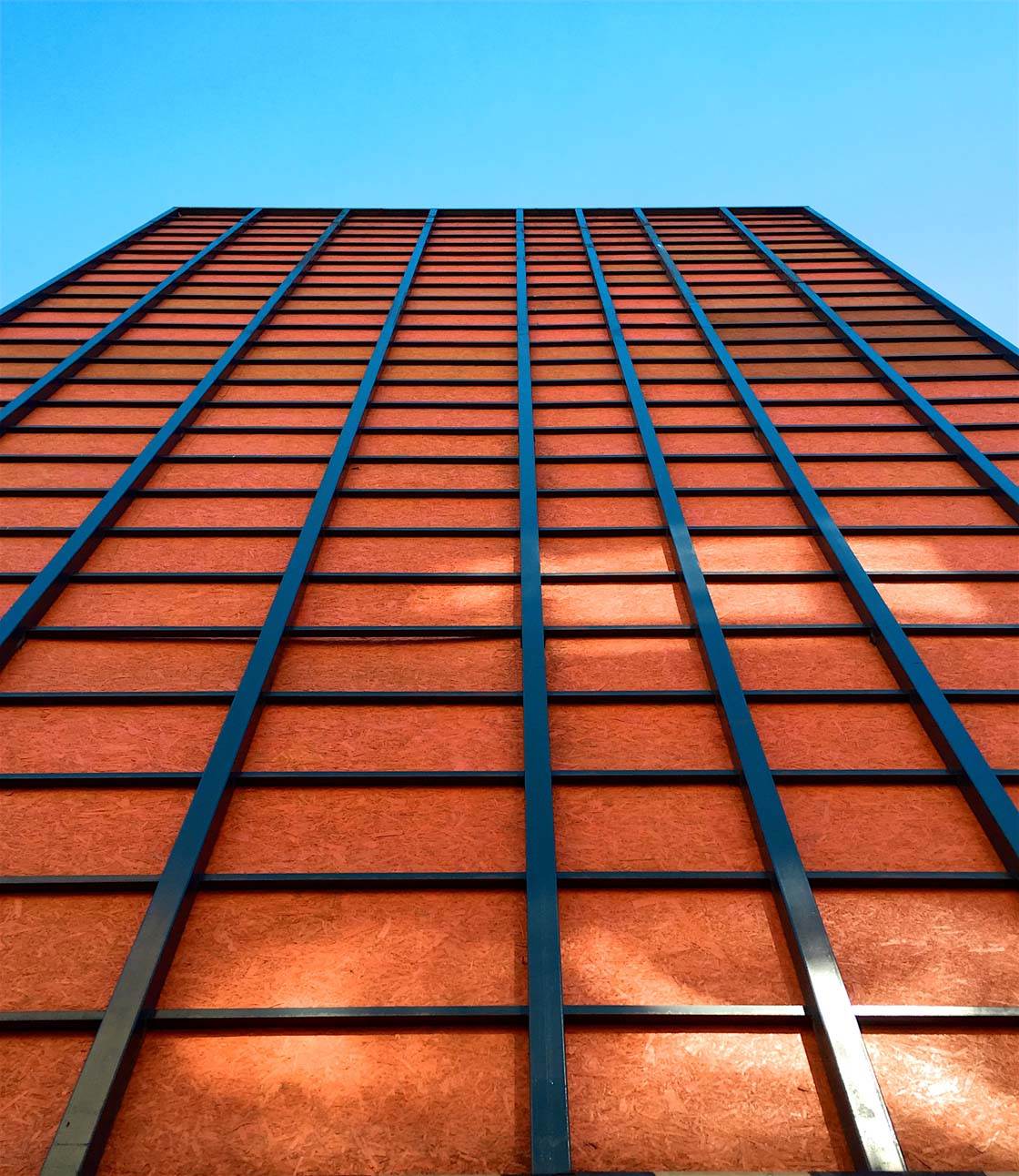 Second, there are many online courses and books about iPhone photography. Try to find the one that best suits your needs in terms of interest and genre.
Third, subscribe to iPhone Photography email tips, read, practice tutorials, and take a lot of photos.
I read that Cartier-Bresson said, "Your first 10,000 photographs are your worst." Fortunately we have our iPhones and we can take a lot of photos at no extra cost.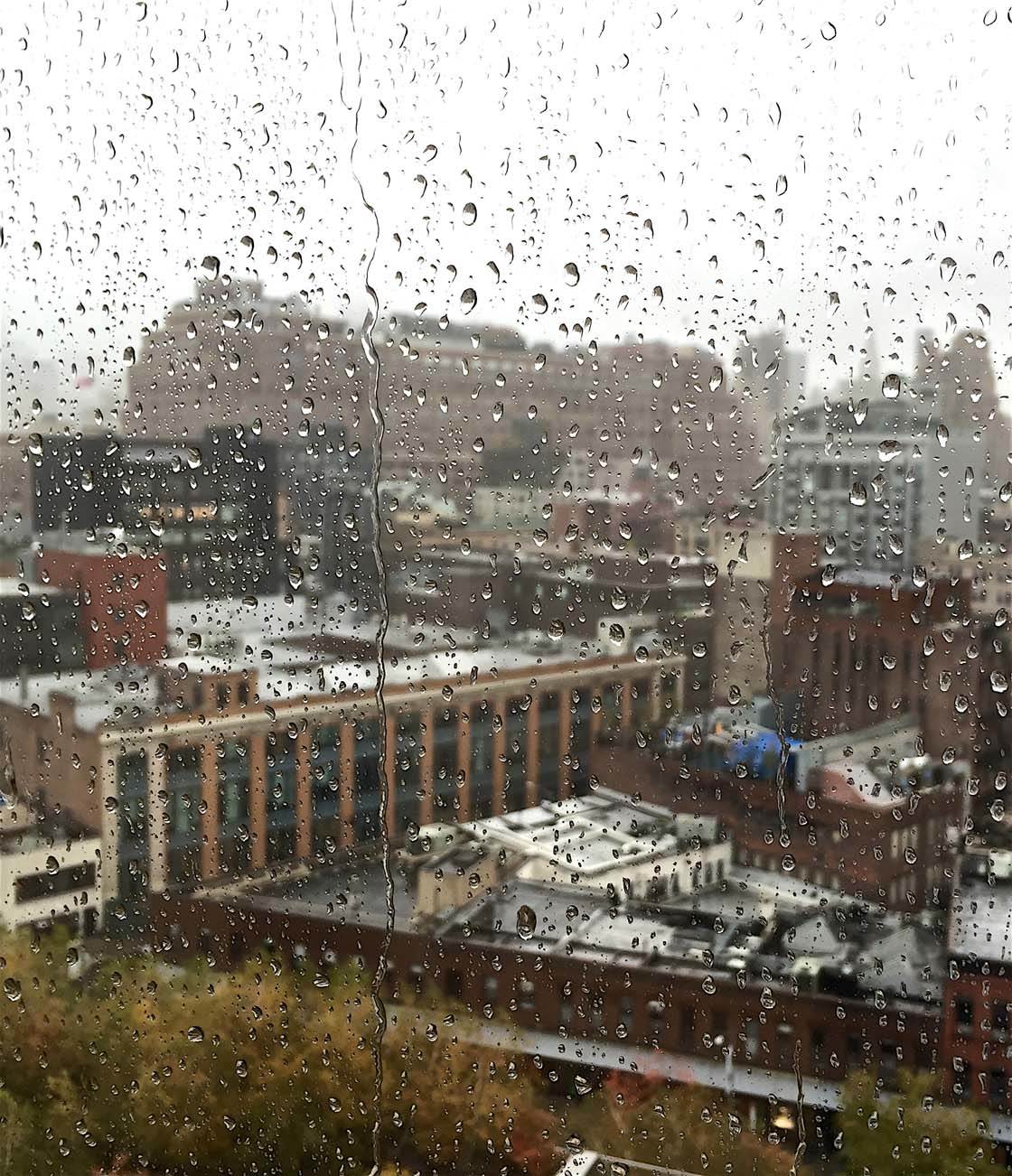 And finally, engage in the daily practice of shooting and editing photos. In my case, I process a photo on a daily basis, which I share with my family and post in the iPhone Photography School Facebook group.
I use the Photo 365 app to manage, control, and track my daily photo project.
Which iPhone photographers do you admire the most?
I don't follow any photographers in particular. I follow sites that provide a lot of inspiring photos to enjoy and learn, for example Flickr, EyeEm, MobiTog and others.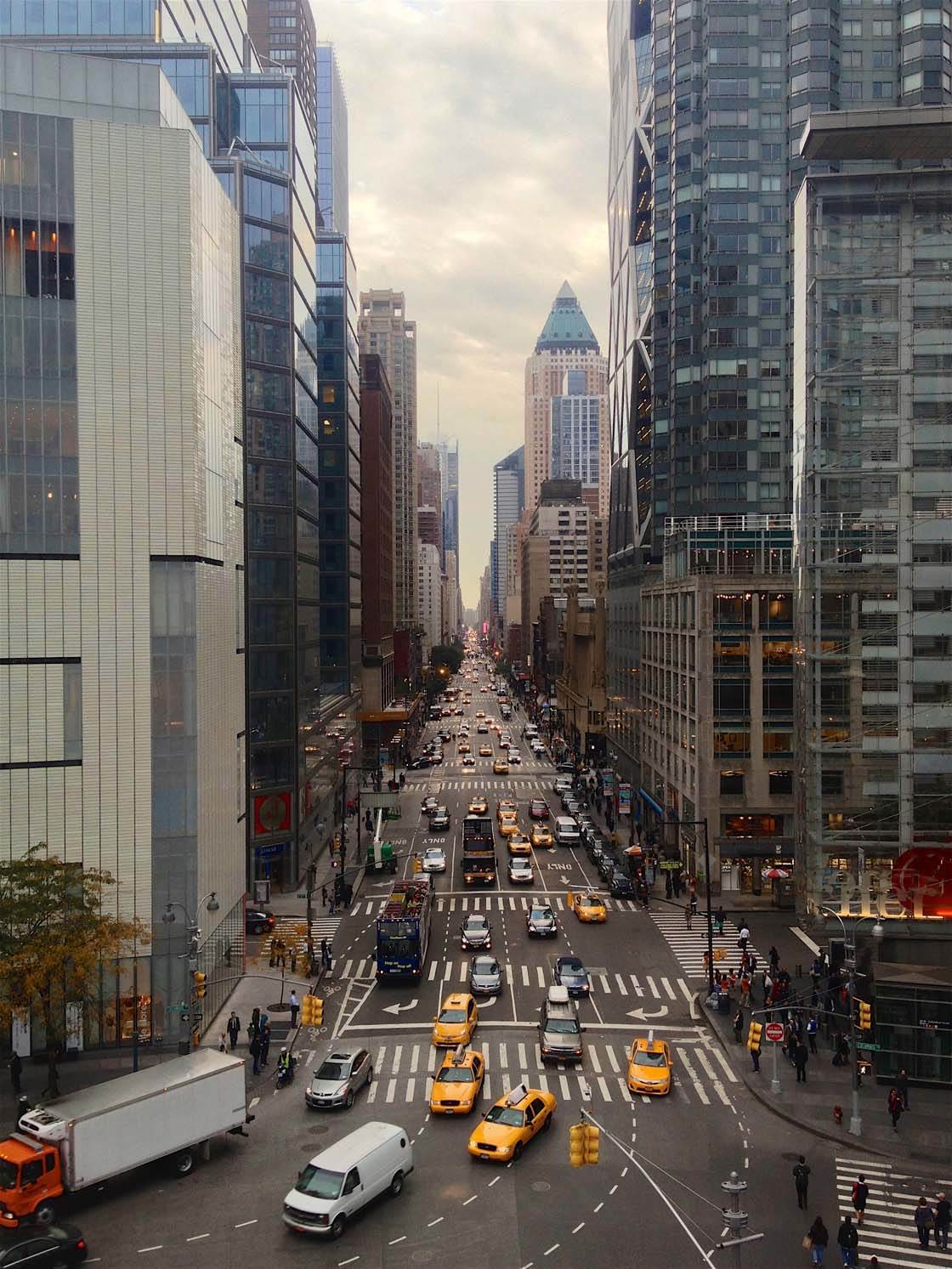 Where can we see your iPhone photography?
You can see my photos on EyeEm @lumafegu.
If you'd like to sign up for the same course that Luis is studying…
CLICK HERE TO JOIN IPHONE PHOTO MASTERS!