If you want to edit, share and make money from your iPhone photos, you should check out the free Fotor app which offers all of this and more. While apps like Instagram and EyeEm already combine basic photo editing with access to an online photo-sharing community, the Fotor app takes this concept to a whole new level. In this article you'll discover how Fotor offers a more powerful suite of image editing tools than other photo-sharing apps, together with a new photo sharing community and challenges that pay real cash prizes to the winners!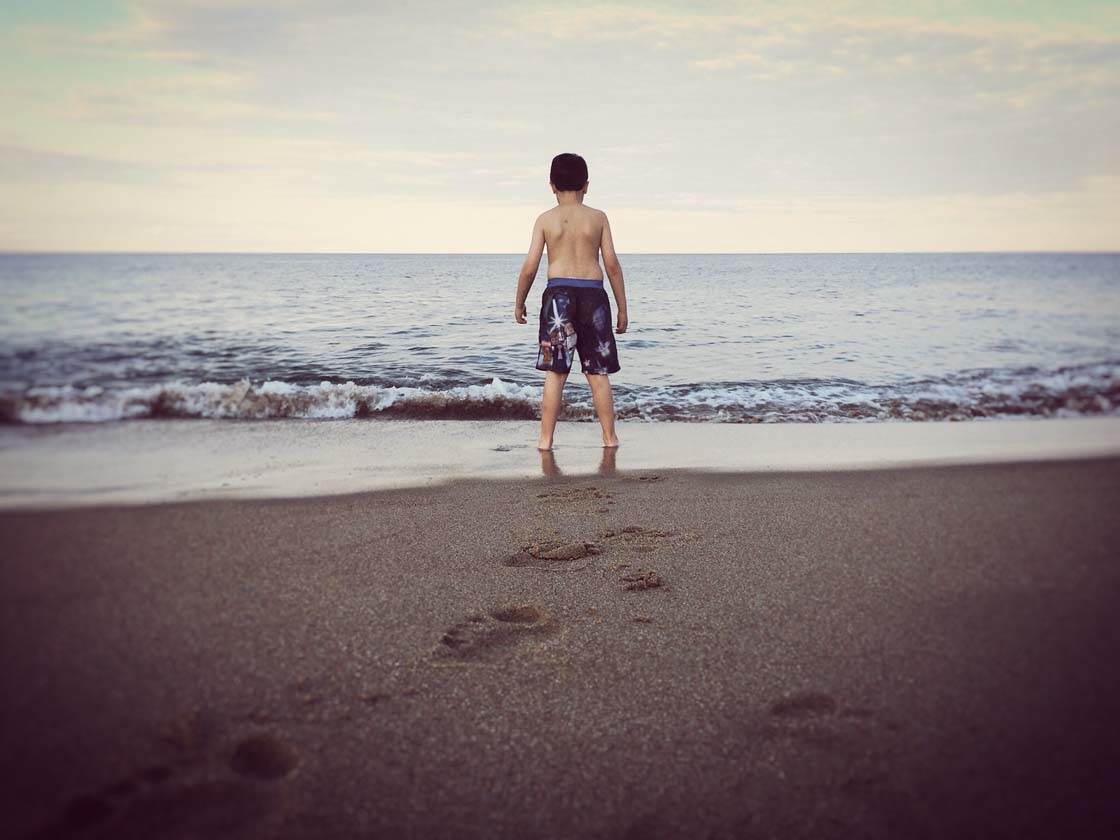 Powerful Photo Editing Suite With A Few Surprises
Fotor comes pre-loaded with a basic set of auto-correct settings and a decent number of adjustable filter presets ("Scenes" and "Effects") to simulate a whole range of styles.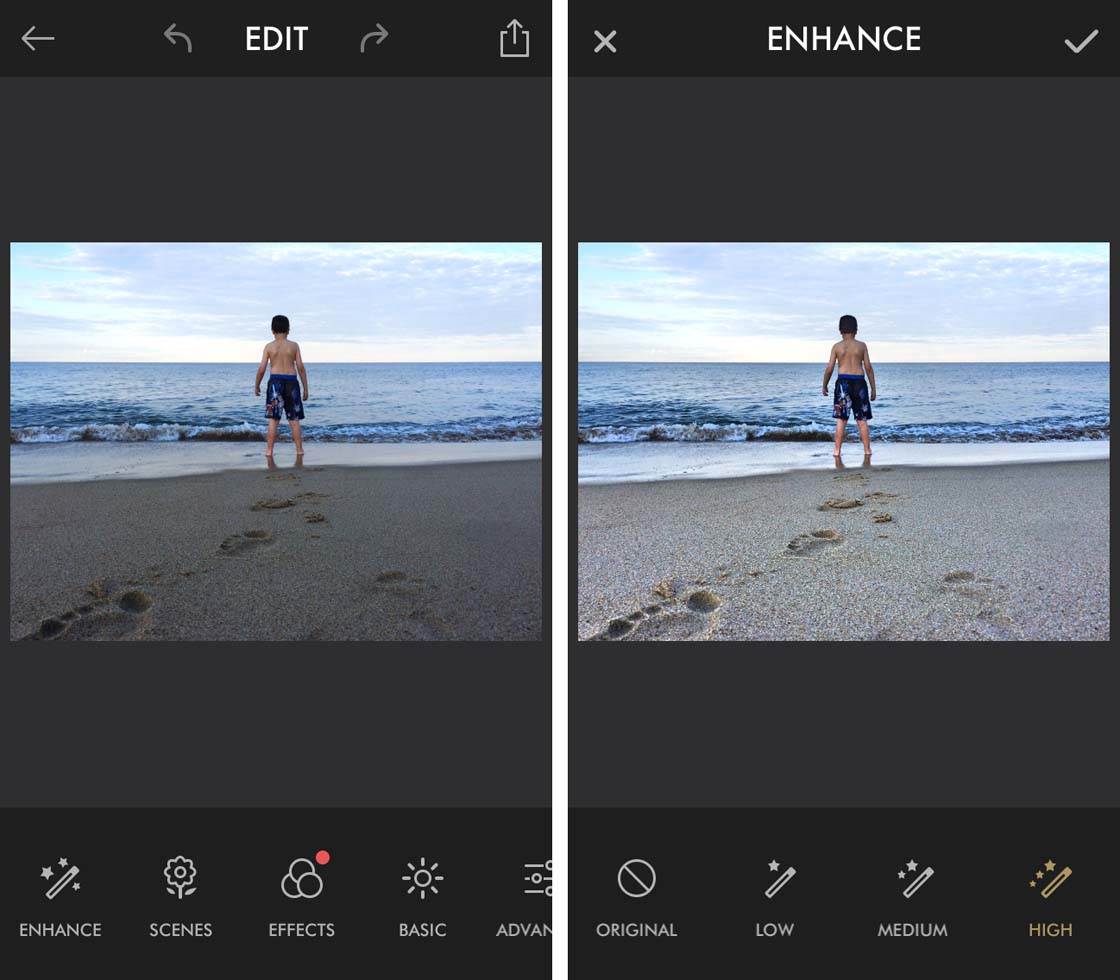 What's nice about these filters is that they're fully adjustable, so you're not stuck with using filters that are over-pronounced or overly tacky. In fact, the included filters are quite useful and not too garish like with some apps.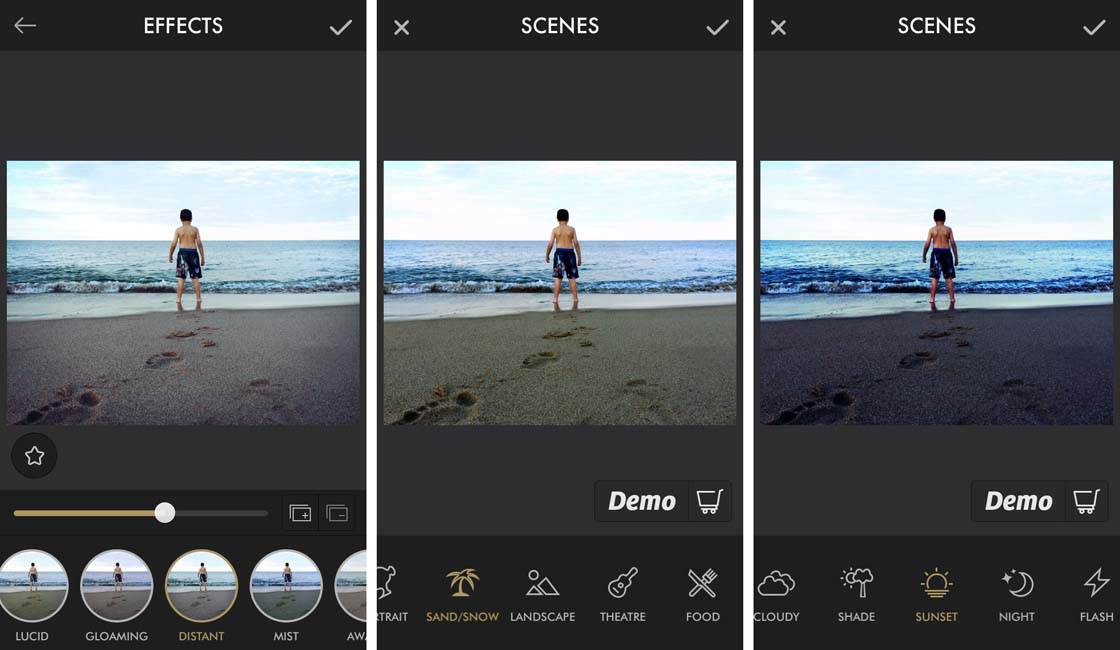 Beyond the filter presets lies a wealth of solid editing tools. Included are the basics such as Contrast, Saturation, Brightness and Sharpness. These all function simply and intuitively as you would expect from any other editing app.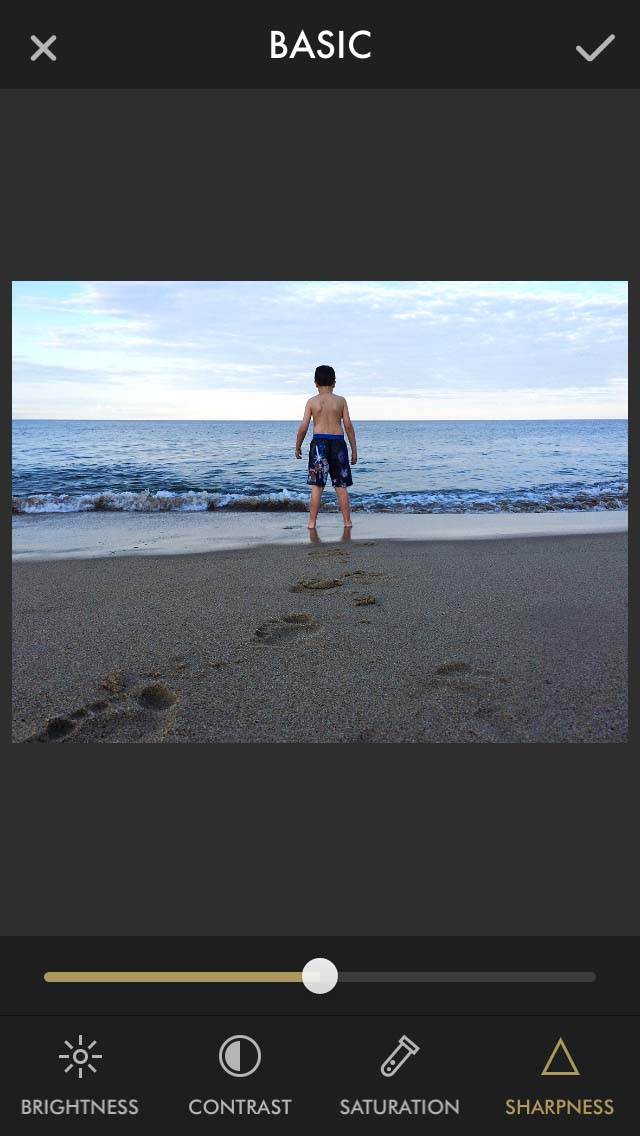 The advanced setting options include adjustments such as Vignette, Shadows, Highlights, Tint, Temp and RGB levels. There's also a full-featured Curves tool for refining your exposure and contrast levels.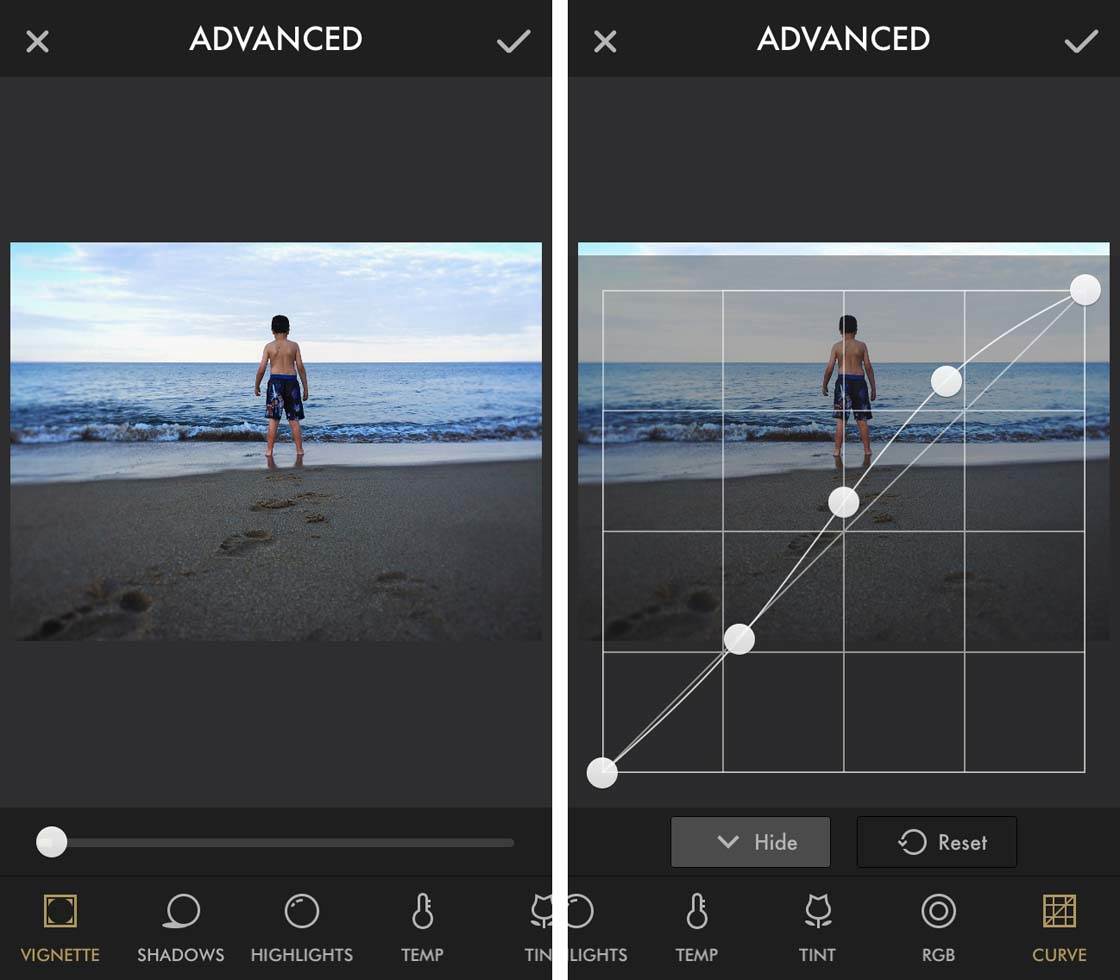 Highly Adjustable Focus Adjustment Tool
One particular tool that Fotor offers is a selective focus tool. This works a bit like the circular blur tools found in apps like Snapseed, but it's applied a bit differently.
You're able to set the center point anywhere you want by simply dragging the on-screen circle where you'd like it. The size of the circle is easily adjustable by pinch zooming with two fingers. Then, you can quickly adjust the depth of blur using the slider below your image.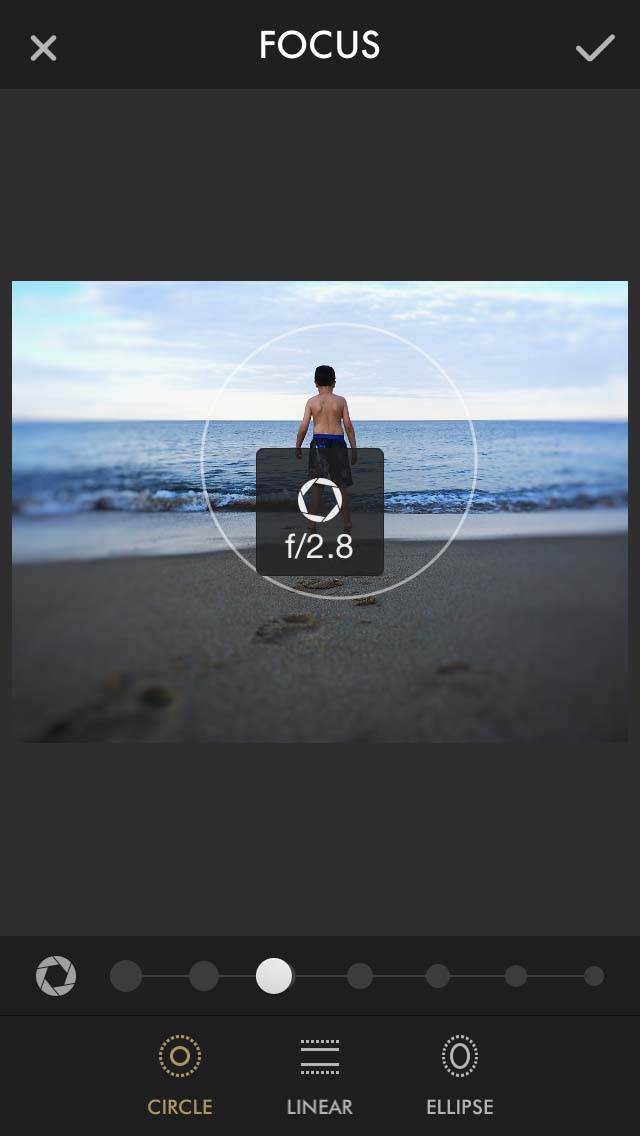 As you might have noticed, this feature works to mimic the aperture setting on a larger DSLR-like camera as each adjustment point is based on a simulated aperture setting, e.g. f/2.8, f/5.6, etc.
While the specific numbers are a bit arbitrary as they don't correspond to a specific lens size/type, they add a bit of a retro touch and the overall tool functions very well regardless.
Additional Editing Options
Fotor includes options to crop or rotate an image, as well as adding text, frames and stickers.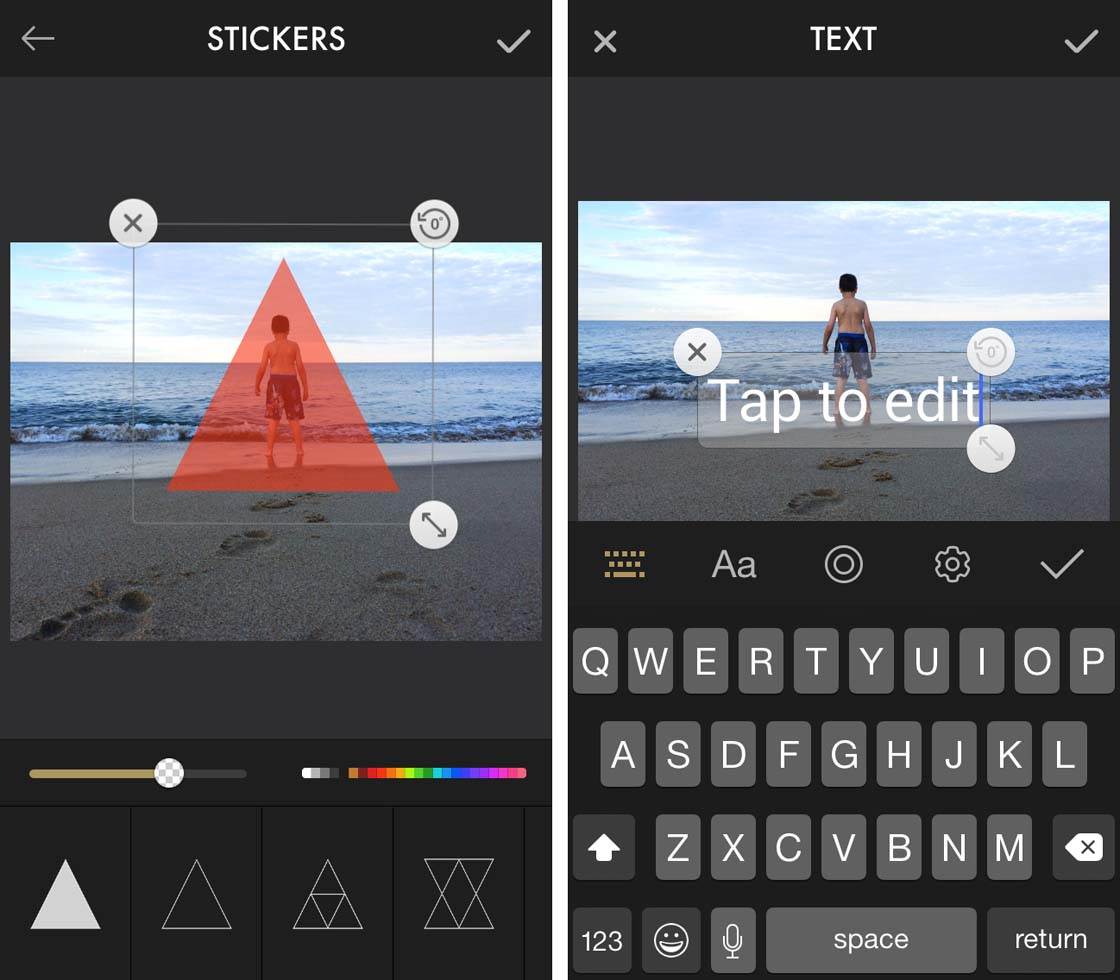 It also includes a collage tool that offers two different types of collage styles. The first is similar to what you find in most collage apps.
In the "Classic" collage section, you can choose from square or rectangular collage shapes and then add your photos to each section of your selected template.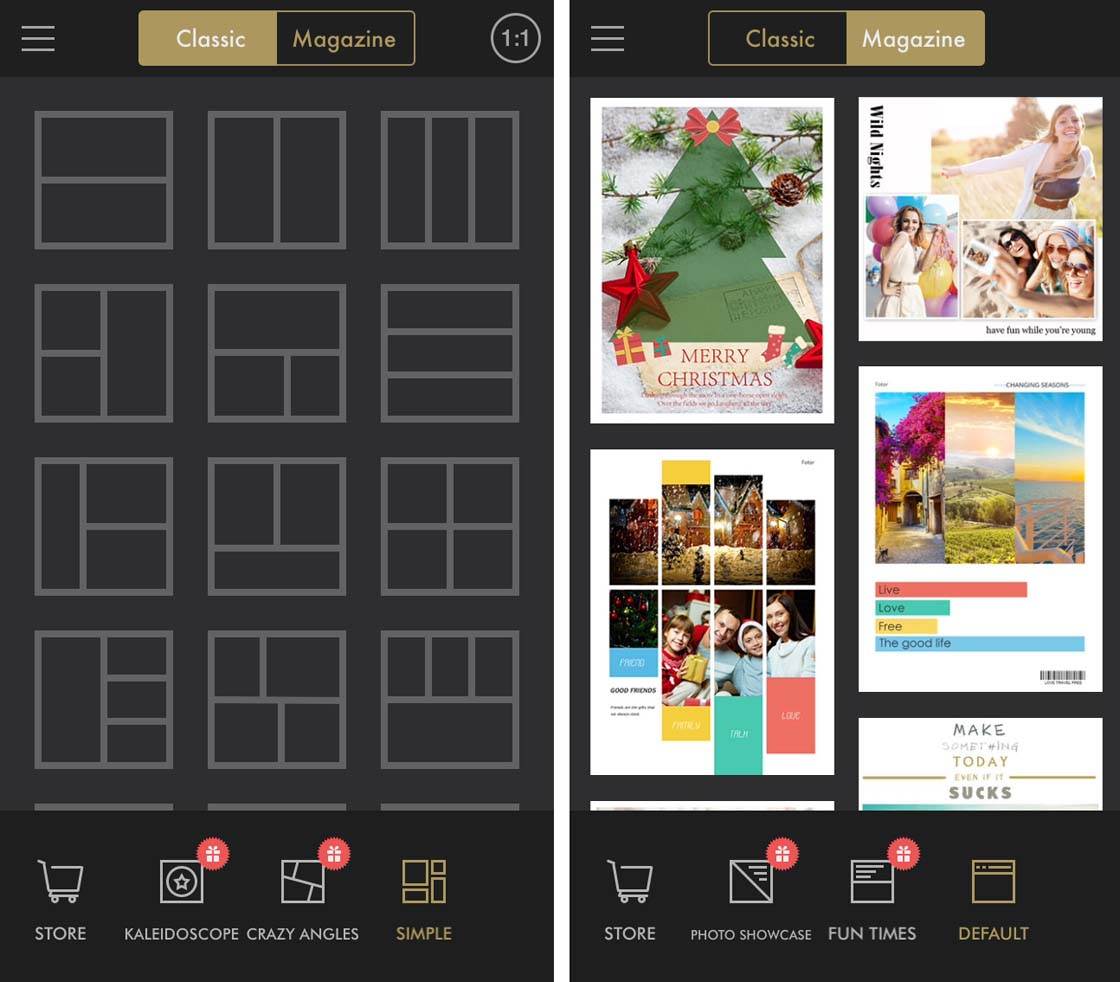 The other collage style is called "Magazine" and gives your collages more of a narrative feel as if they're part of a story/feature in a magazine.
It's a bit of a gimmicky feature, but could be used to great effect if done well. As with any such feature, experiment with it and see how it works for you.
Events and Inspiration
Finally, Fotor's "Vision" section brings you to the social side of the app. In this section, you can view the current list of Events (new ones are posted each week), which are essentially themed challenges that you can submit photos to.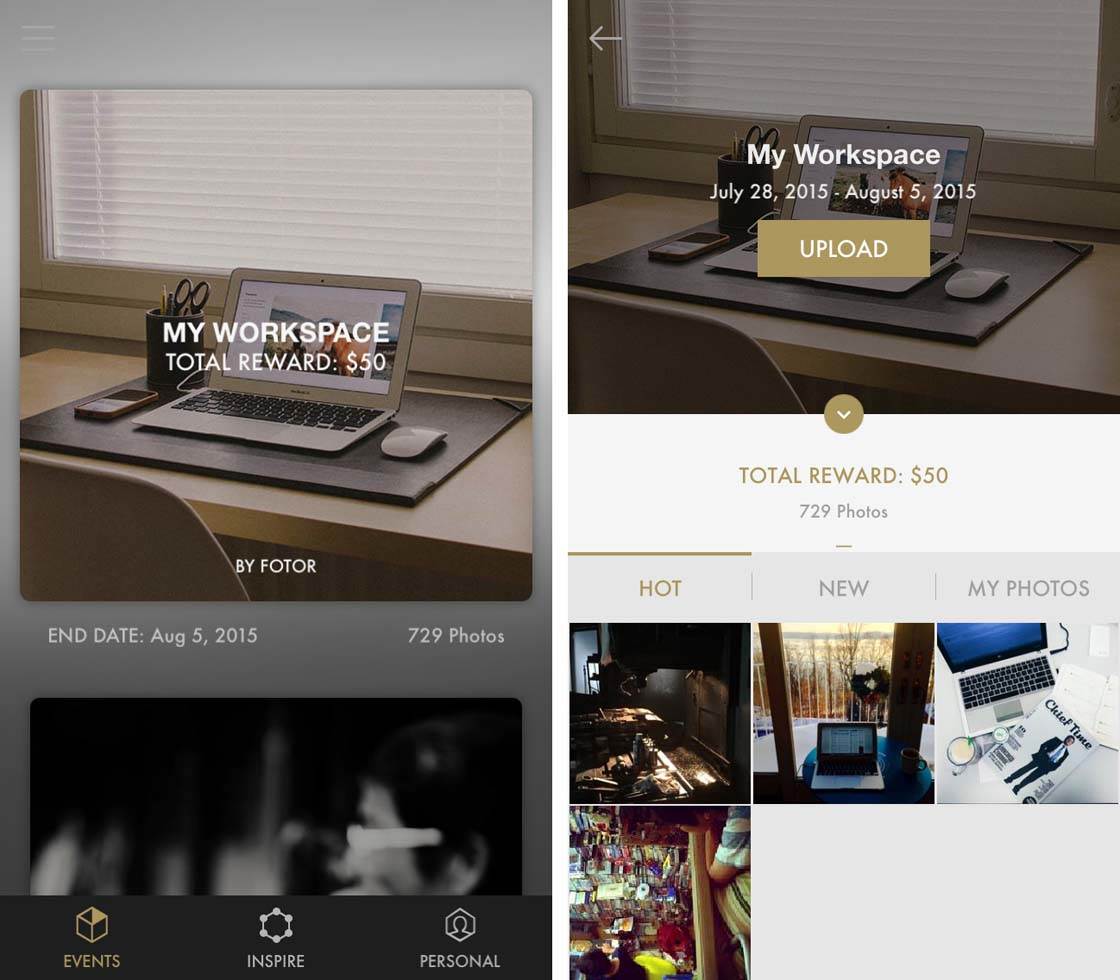 Fotor are inviting award-wining photographers from the iPhone Photography Awards to be their judges, and the winners of the Events receive actual prize money.
This prize money gives these challenges a tangible end goal beyond just recognition. You can see all of the photos submitted for a given Event to help you gauge whether or not you might wish to submit some of your own.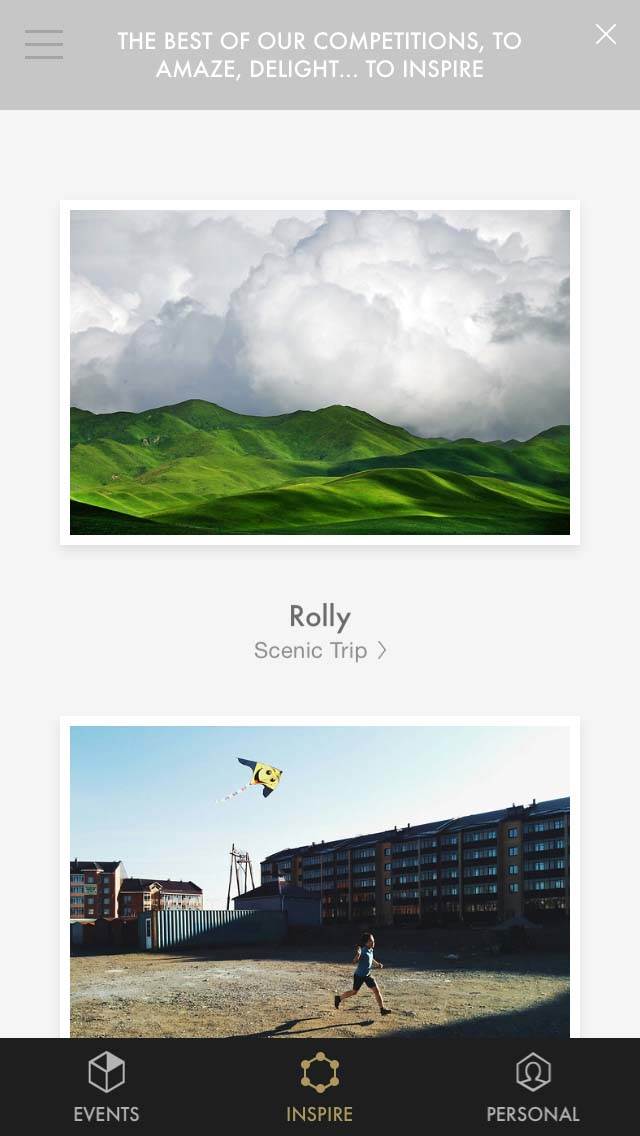 Additionally, the Vision section includes another tab called "Inspire" where you can view top photos selected from past Events and challenges.
The look of the Inspire section is very clean and uncluttered, which allows the photos to take center stage. If you're familiar with the VSCO Grid in the VSCO app, the Inspire section of Fotor looks very similar.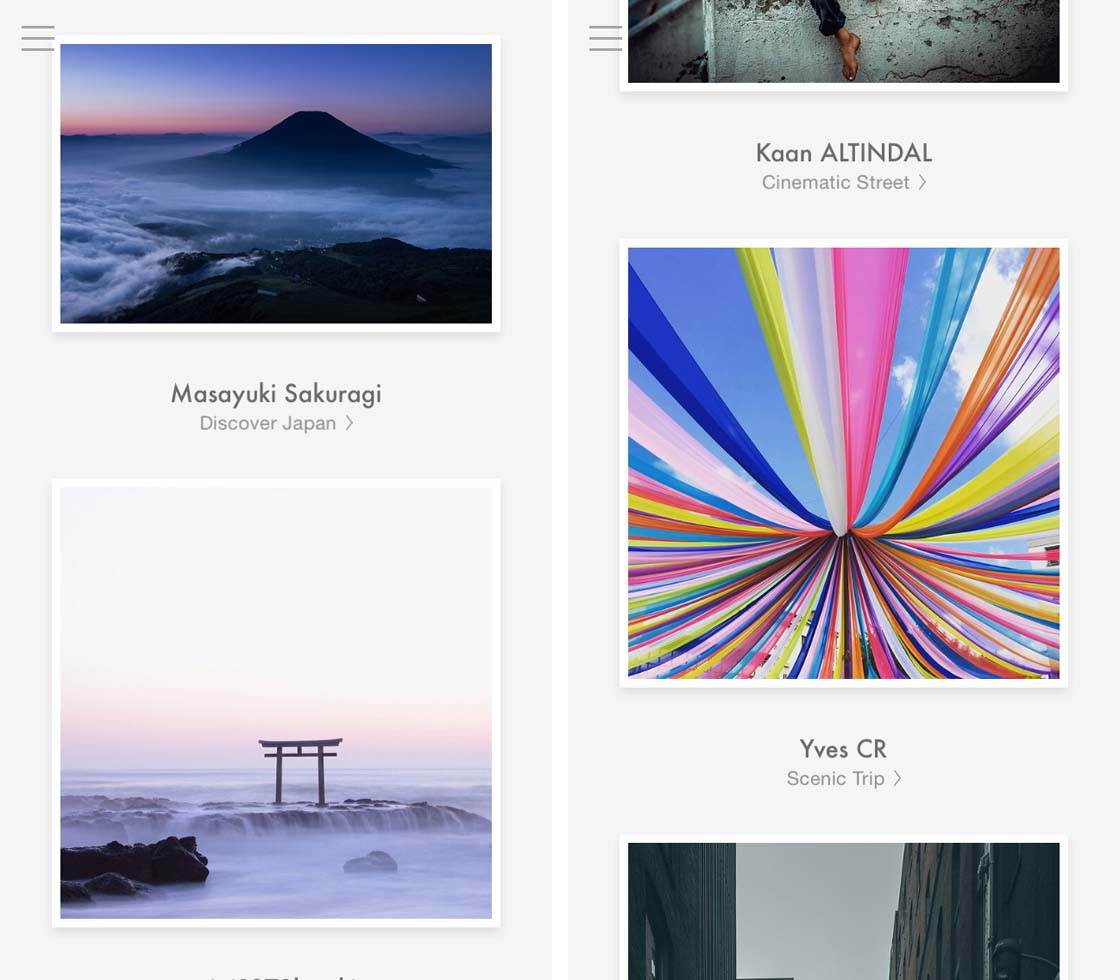 A quick browse through this section will reveal the high caliber of photos that Fotor users are creating with the app and submitting to challenges.
This is a great demonstration of what the app is capable of. If you decide to try the app out for yourself, check this section out first!
Final Thoughts
When app developers try to combine too many features into an app, it usually suffers from a "jack of all trades, master of none" effect. However, Fotor is an exception to that rule.
The app offers a well-balanced collection of editing tools that all work very well. On top of that, the social aspect of the app is focused and offers clear direction. In fact, if you're familiar with stock photo apps such as Snapwire, the Events section of Fotor bears a strong similarity.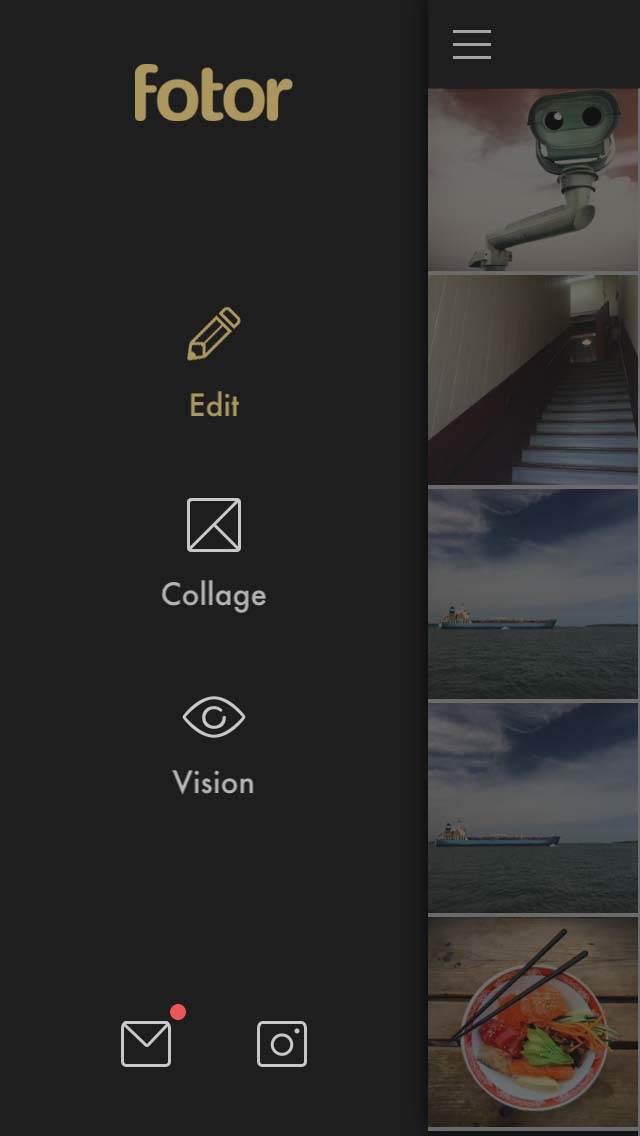 Highlights
Great collection of included preset filters
Clean and uncluttered interface
Unique selective focus tool
An above-average sharpening tool (this feature is handled terribly on so many other apps)
Ability to share edited photos directly to a wide range of other sharing services like Instagram and Flickr
Chance to win money when submitting your photos to the themed challenges
Potential Drawbacks
Additional "gimmicky" tools including stickers and frames (but these can easily be left alone)
Exported image quality appears to be slightly below the highest level of JPG output available on the iPhone, but it's perfectly acceptable for most purposes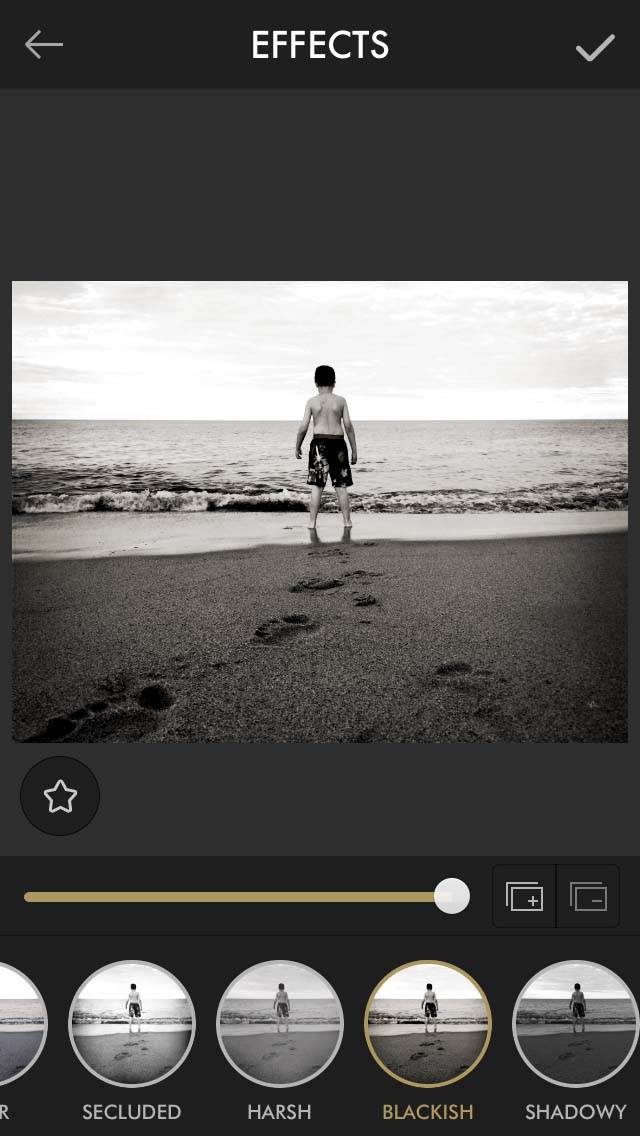 All in all, whether you're looking for another photo editor to add to your virtual "camera bag" or interested in possibly making some extra money by way of the Event challenges (or both!), it's definitely worth checking out the Fotor app.
Fotor is available for FREE on the App Store. Additional filters are available as in-app purchases.