Adding vignettes to your iPhone photos can help draw the viewer's attention into the image by darkening the edges and keeping the center area bright. While vignettes don't always work with all photos, if used subtly they can often enhance an image, allowing you to place more focus on the subject. In this article you'll discover how the new Final Touch app allows you to add a finishing touch to your iPhone photos in the form of beautiful and highly adjustable vignettes.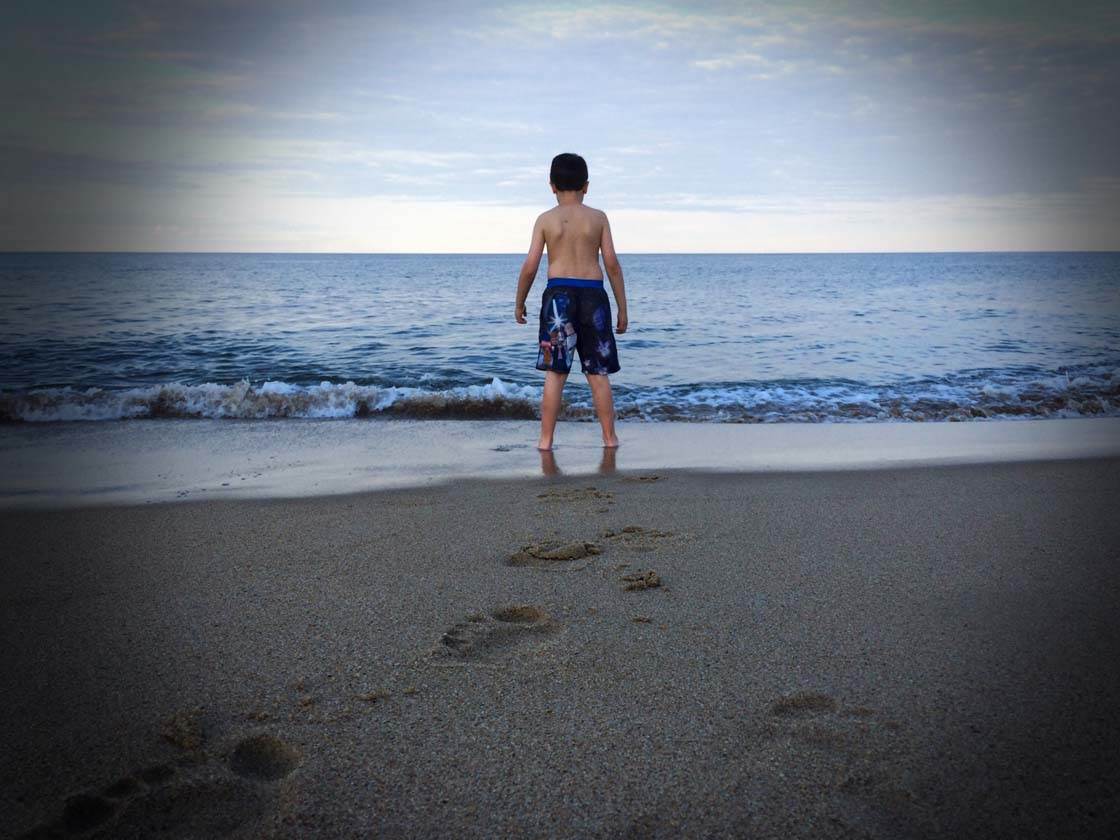 Benefits Of Final Touch App
Many iPhone photo editing apps offer a vignette tool, but they often lack the ability to customize the effect. Aside from a general lack of control over the opacity, feathering and other variables, many apps that offer vignettes also suffer from one major limitation – they don't allow you to adjust the center point of the vignette.
That means that all vignettes you create with those photoshop apps can only be placed centrally over your image. This may work for many photos, but not if your main subject is off center.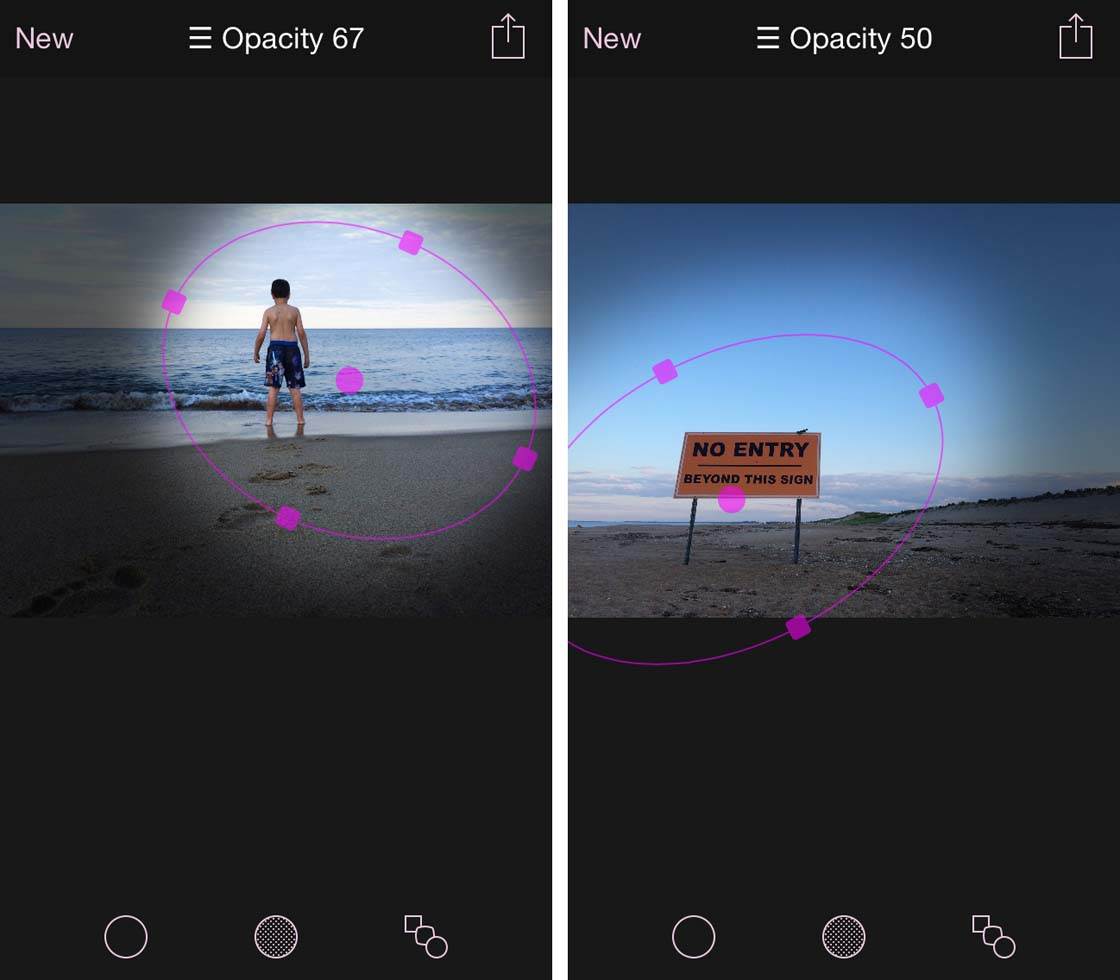 This is one key advantage of the Final Touch app ($0.99) from developer Chillantro. It allows you to adjust the center or focal point of the vignette to any position on your photo with just a drag of your finger.
Final Touch also offers full control over all of the standard vignette settings that you would find on high-end desktop applications such as Lightroom and Photoshop.
As the app developer, Vlado Dimitrieski, says, "The vignetting process has been ignored or at best reduced in most of the iPhone photography apps. Final Touch was made to change that.
"Our goal is to deliver unparalleled control over the vignetting process no matter how complex or simple the desired vignette is. Users can overlay a complex vignette in a second, or play with the adjustments as long as it takes to achieve their personal, unique vignetting effect."
Personally, I'm a big fan of using vignettes in nearly all of my photos, even if only in a very subtle, barely noticeable manner. Even if you don't want to apply vignettes to all of your photos, this app offers a simple yet highly flexible way to apply them which is definitely worth checking out.
Simple Yet Flexible User Interface
The user interface, while offering total control over vignette styles, couldn't be easier. You simply start by choosing a photo from your Camera Roll, and then you're presented with a range of presets to help you get started.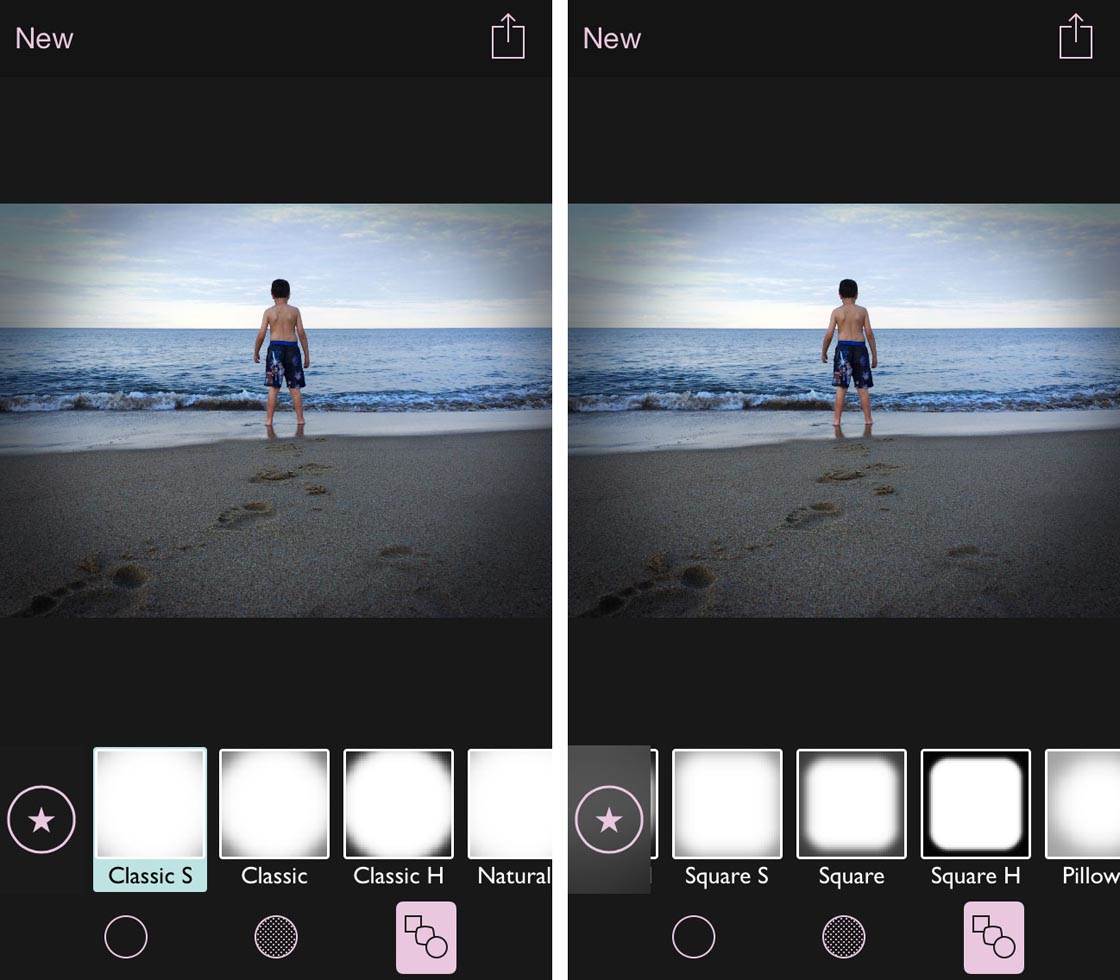 Presets include several different vignette versions in four categories: Classic, Natural (asymmetrical), Square and Pillow.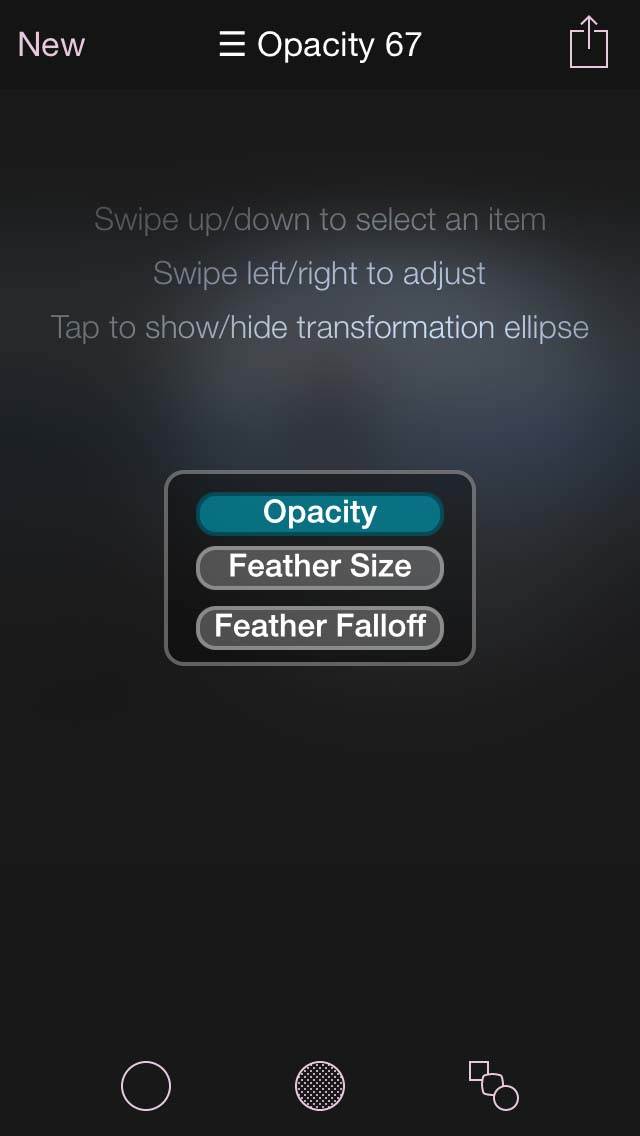 All of these can be further adjusted using the Opacity, Feather Size and Feather Falloff tools. These tools function exactly like the Snapseed photo editing tools in that you swipe up or down to select the tool, and then swipe left or right to adjust the value.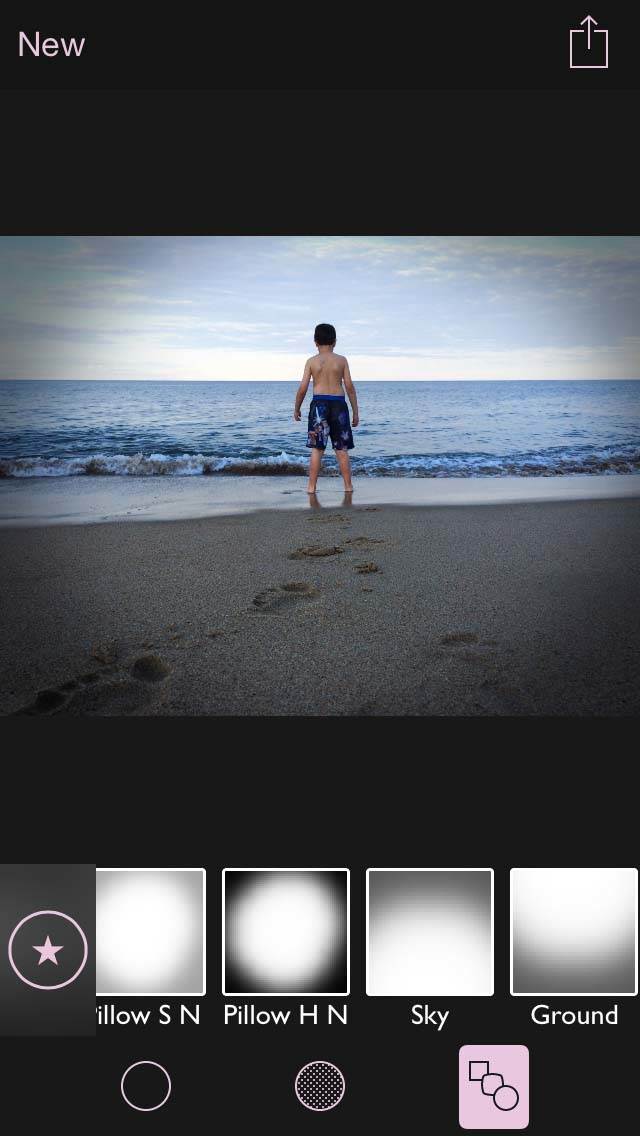 Additional presets include adding a vignette only to the top (sky) or bottom (ground) of your image. This is just another extension of the app's ability to change the size and center point of the vignette.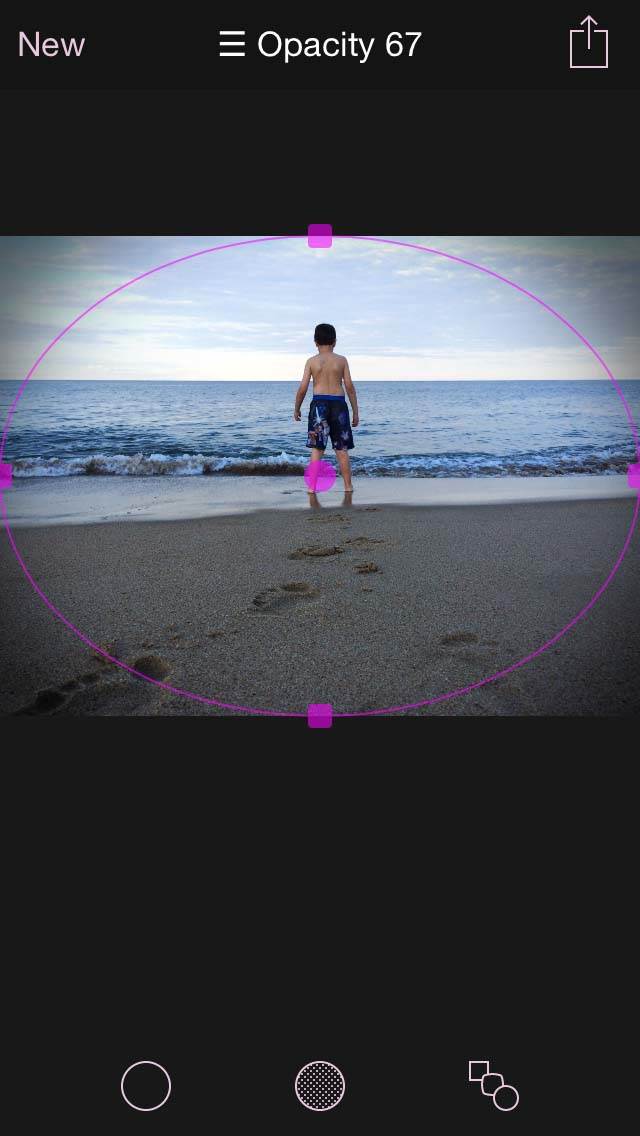 Changing the size of the vignette is as simple as dragging one or more points on the circle/oval guide.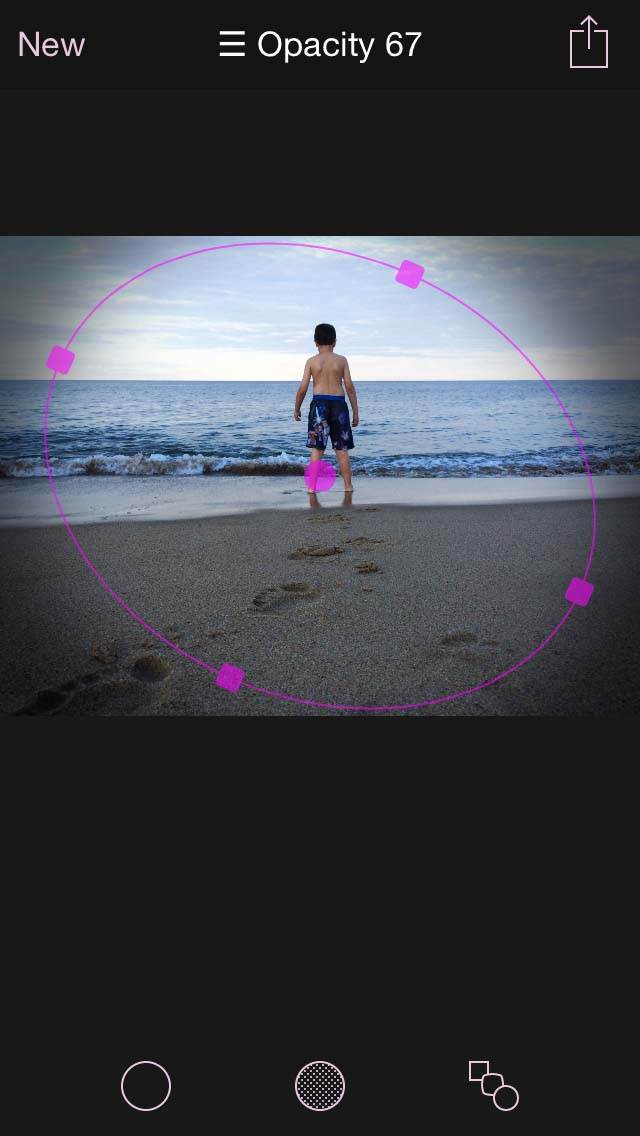 If you want to apply an oval vignette on a diagonal, just use two fingers to rotate the vignette until it aligns with your image in the way you want it to. It's that simple.
Complete Customization
Whether you start with a preset or go straight to creating your own vignette from scratch, you always have full control over all settings.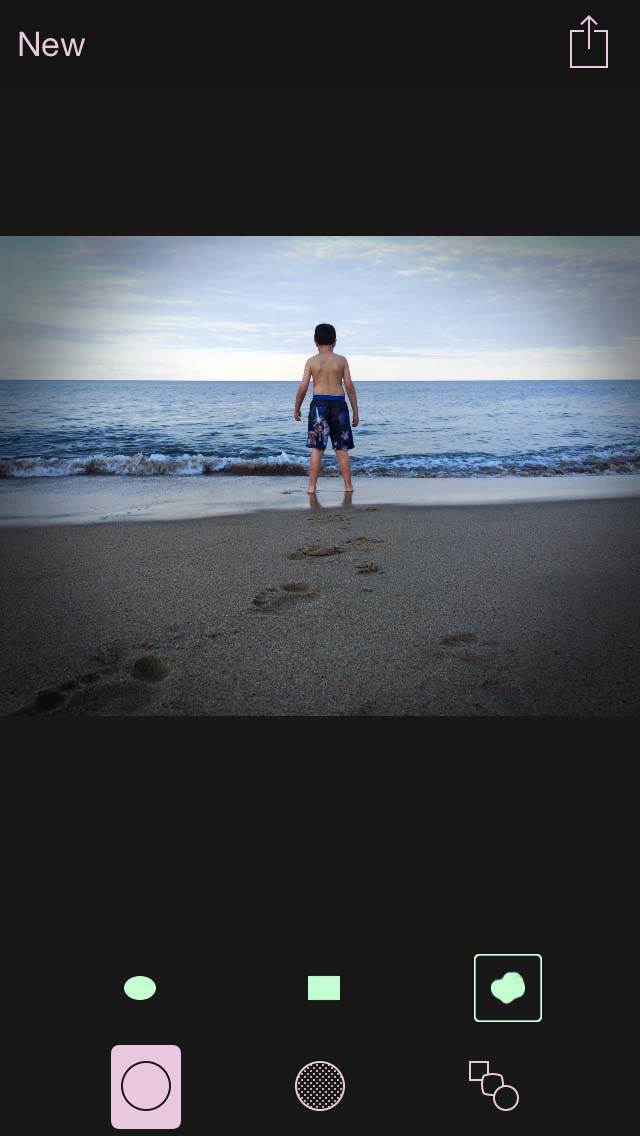 As you manually adjust your settings (using the bottom left icon), you can choose from three basic vignette shapes: round, square and natural. The "natural" setting is truly unique amongst vignette tools.
It creates an asymmetrical shape that is less "perfect" and more like what would be created naturally using old-school film cameras and processing. This is the shape I use most of the time with Final Touch.
When using the natural shape, if you repeatedly tap on the natural selection shape it will randomly change the shape of the vignette. Keep tapping until you get a shape that you like.
You can also add levels of simulated film grain to your vignettes. In addition to the size and opacity of the grain, you can adjust the blending style as well.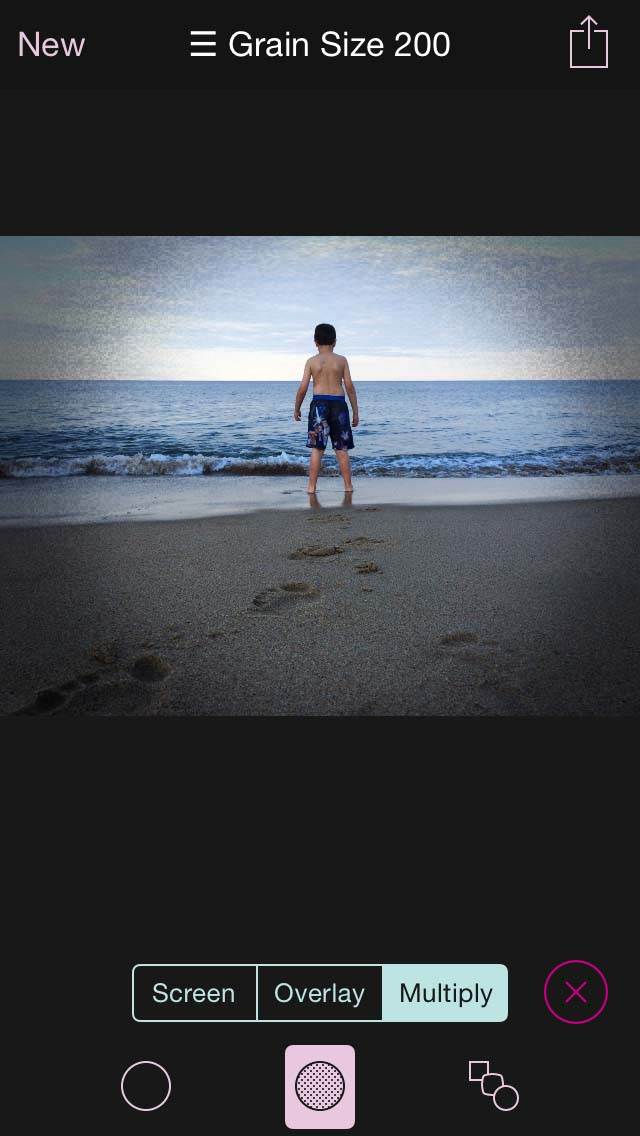 The quality of the grain is excellent, but I would have preferred to see the grain added to the entire image evenly and not just the vignette, but that's due to my own personal style and preferences.
Final Thoughts
I was lucky enough to be an early beta tester for Final Touch and have seen it evolve from the early stages where it showed much promise as a highly-customizable app, to the more polished version that has just been launched.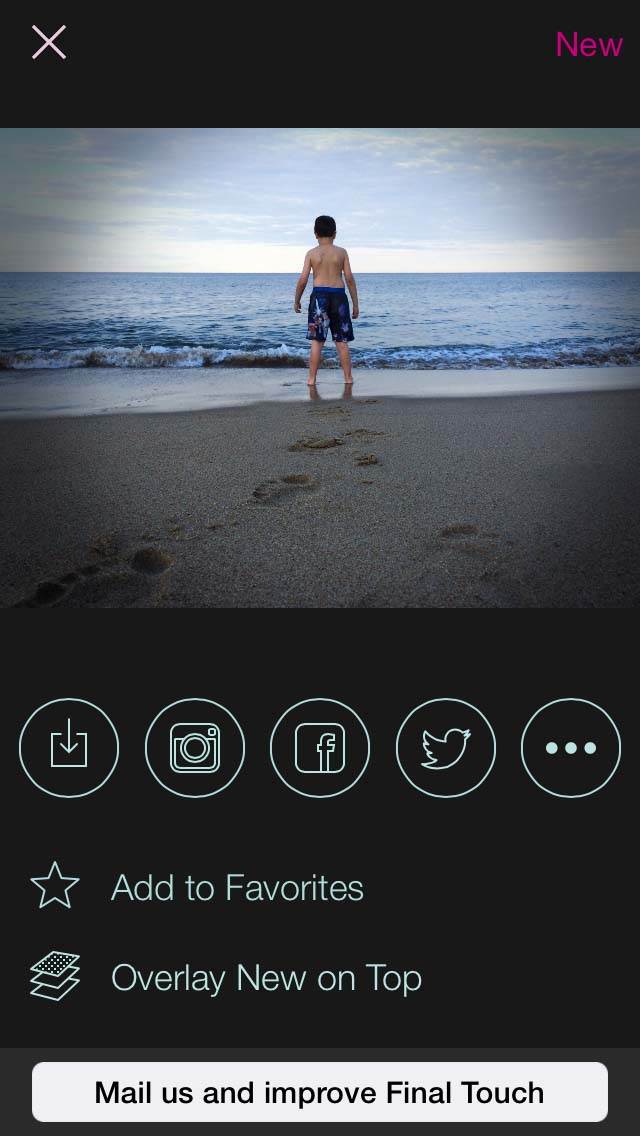 I used to be a huge proponent of the Noir Photo app as it not only gave you broad control over your vignettes, but also served as a great black and white conversion tool (vignettes tend to be a bit more popular in black and white photography, but that's another discussion altogether).
However, the Noir app hasn't been updated in ages, and with all of the other great apps for creating black and white photos, what we have sorely been lacking is a quality vignette tool. That need has now been met with the release of Final Touch.
If you're already a fan of using vignettes, or would like to start experimenting with them, Final Touch would be my first recommendation for you to try.
Final Touch is available to download for $0.99 from the App Store.