I'm really pleased to share this interview with talented iPhone photographer Erik Hageman. Whether he's shooting landscapes and nature, or architecture and urban environments, Erik always demonstrates an excellent eye for light and composition. In this interview you'll learn more about Erik and how he creates such wonderful photos with his iPhone.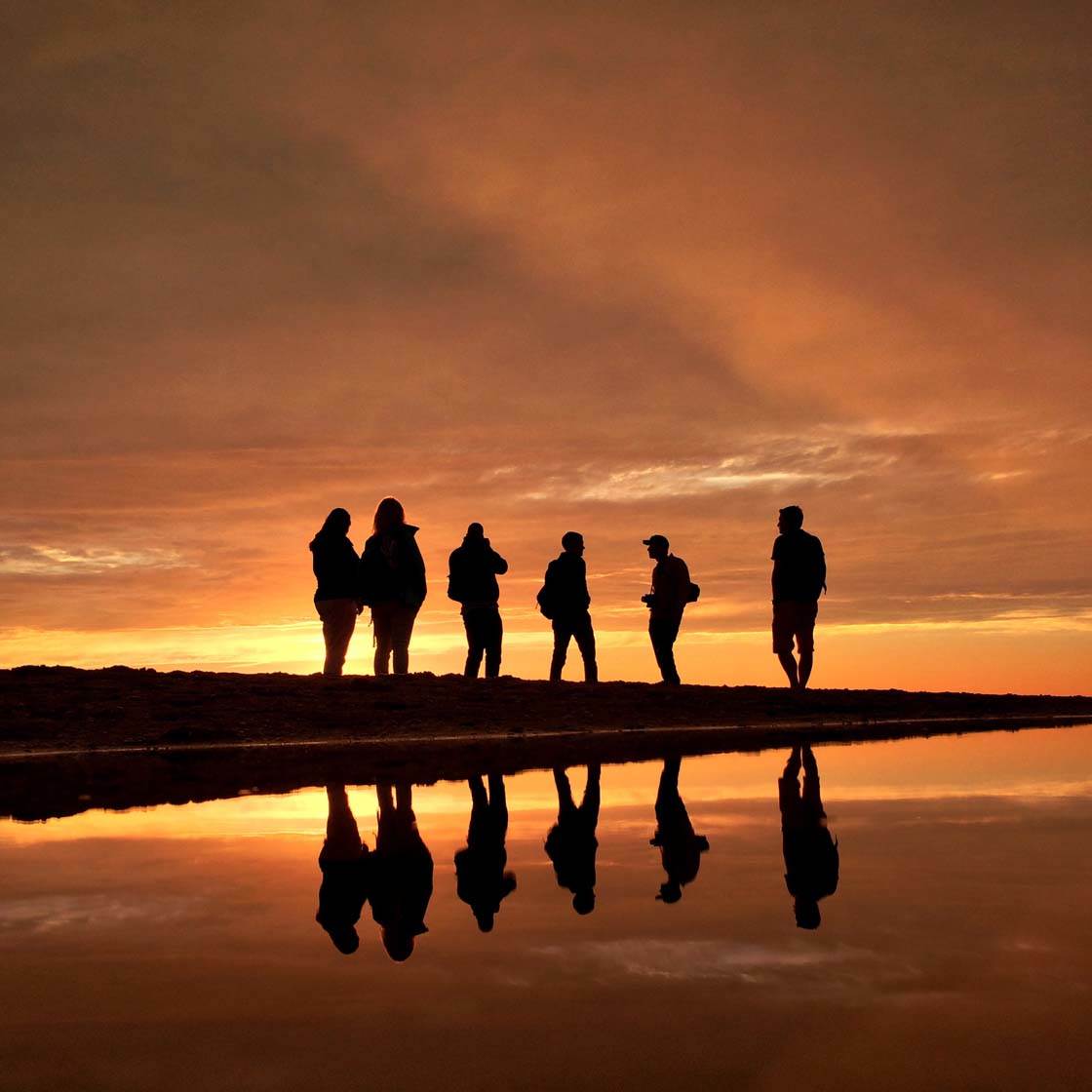 Tell us a little bit about yourself.
I'm 33 years old and live with my girlfriend in the city of Haarlem in The Netherlands. I'm originally from Noordwijk – a small village near the beach.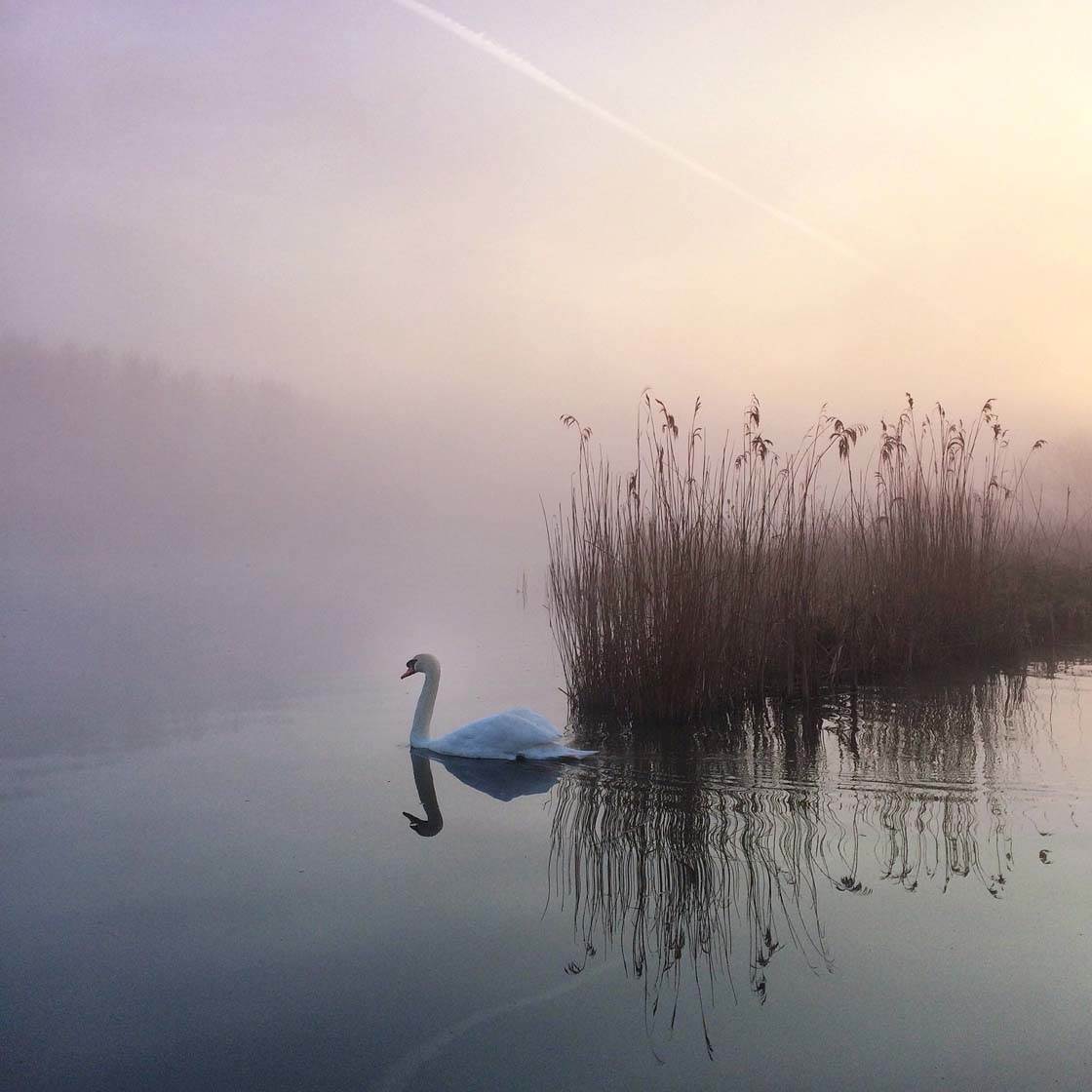 I have a Bachelor's degree in Communication and work as an Online Marketer for a paint company.
How did your iPhone photography journey begin?
I've been taking photos since I bought my first digital camera a long time ago. Then when I got my first iPhone (a 3Gs), I always had it with me so I started using it more for photography.
My current iPhone 5s really gave me a boost in iPhone photography because of the good image quality. And since I really got into Instagram I've been exploring a lot of places with my iPhone.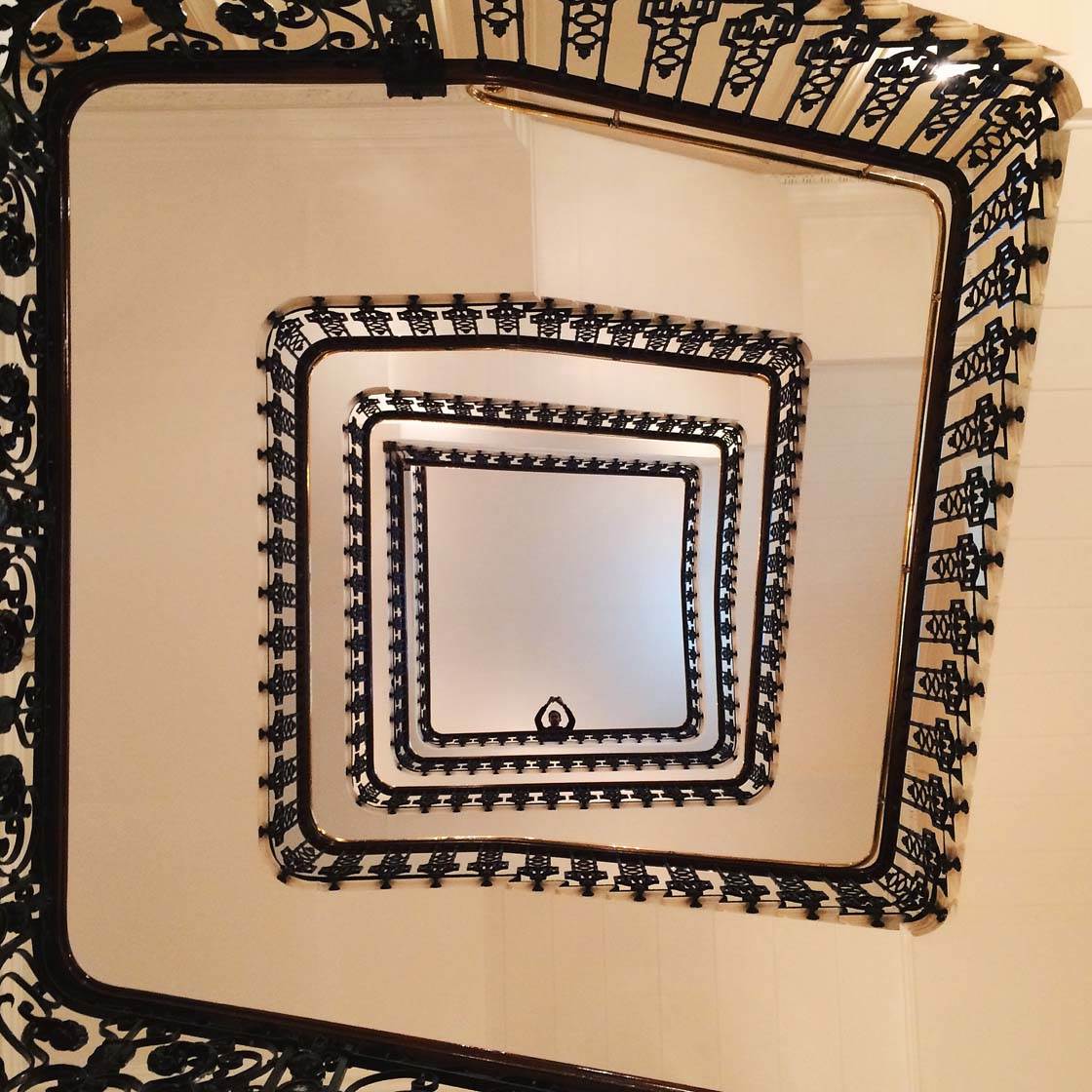 What inspires you to take photos with the iPhone?
I really love the fact that you can snap whatever you want with your phone because you always have it with you.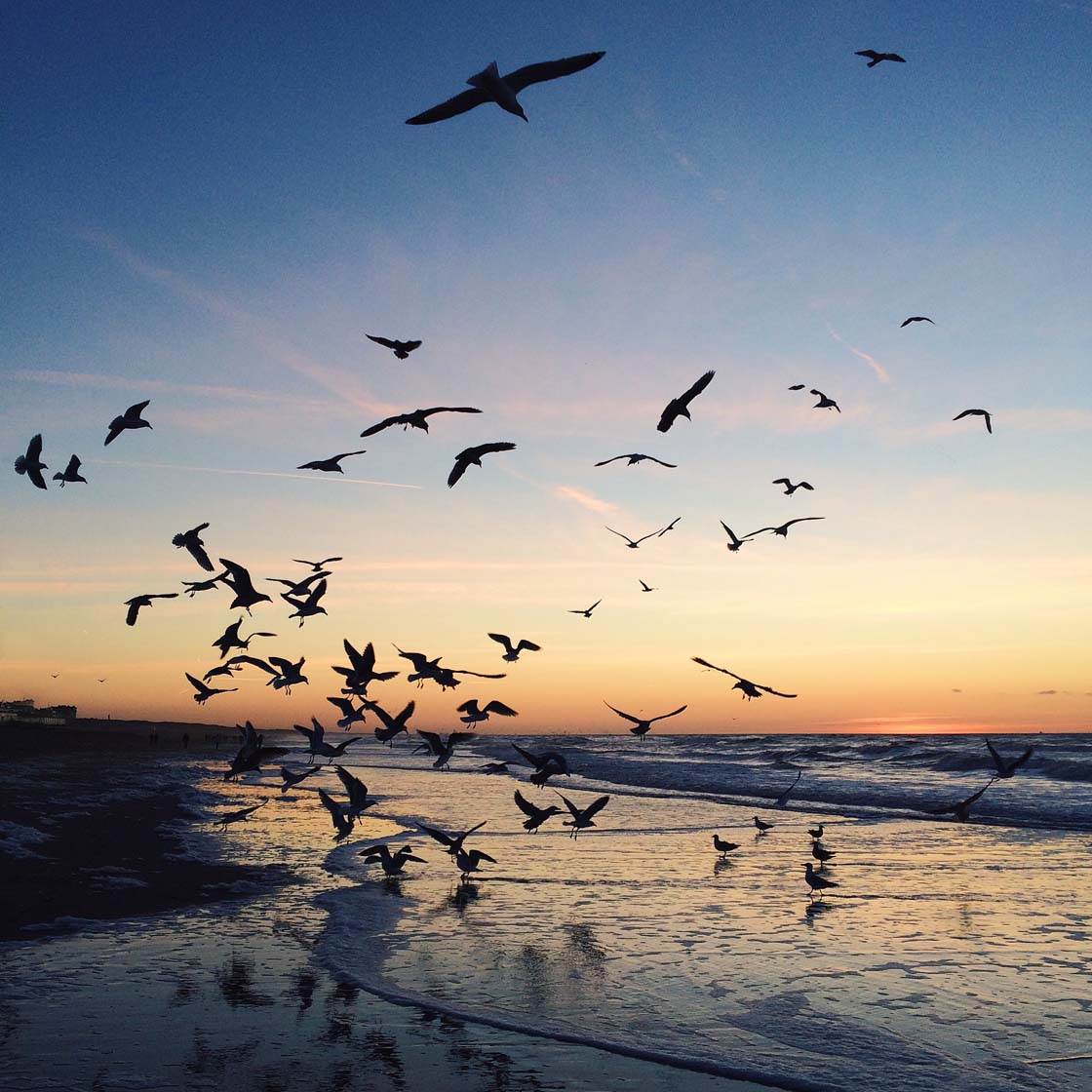 The most inspiring thing for me is the fact that it challenges me to get the best out of my iPhone. I find editing on my iPhone is just as enjoyable as taking photos with it.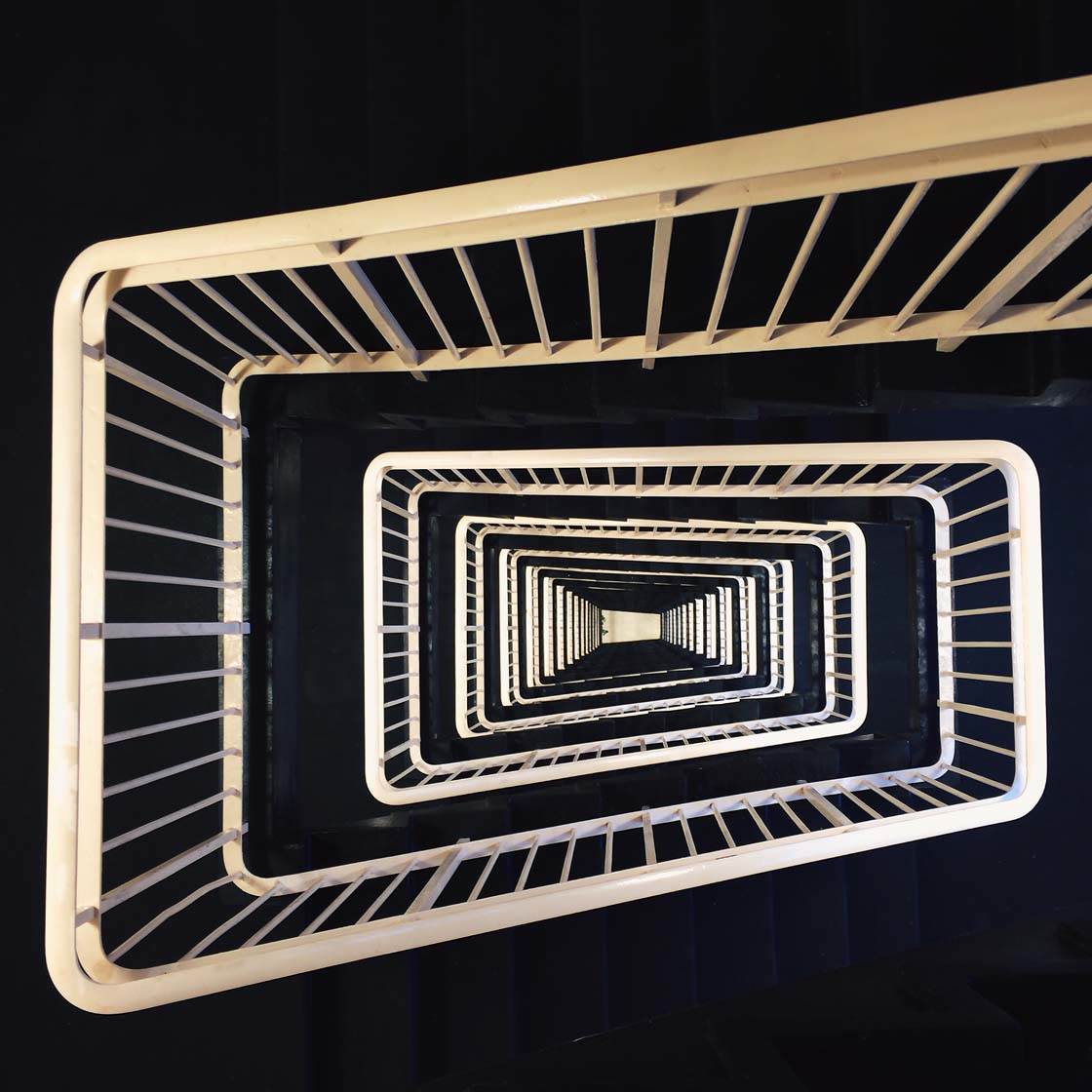 Do you have a favorite photography genre or do you like to experiment and try new things?
My favorite place to go to for taking photos is the beach, although I do like to shoot urban landscapes and rural places as well.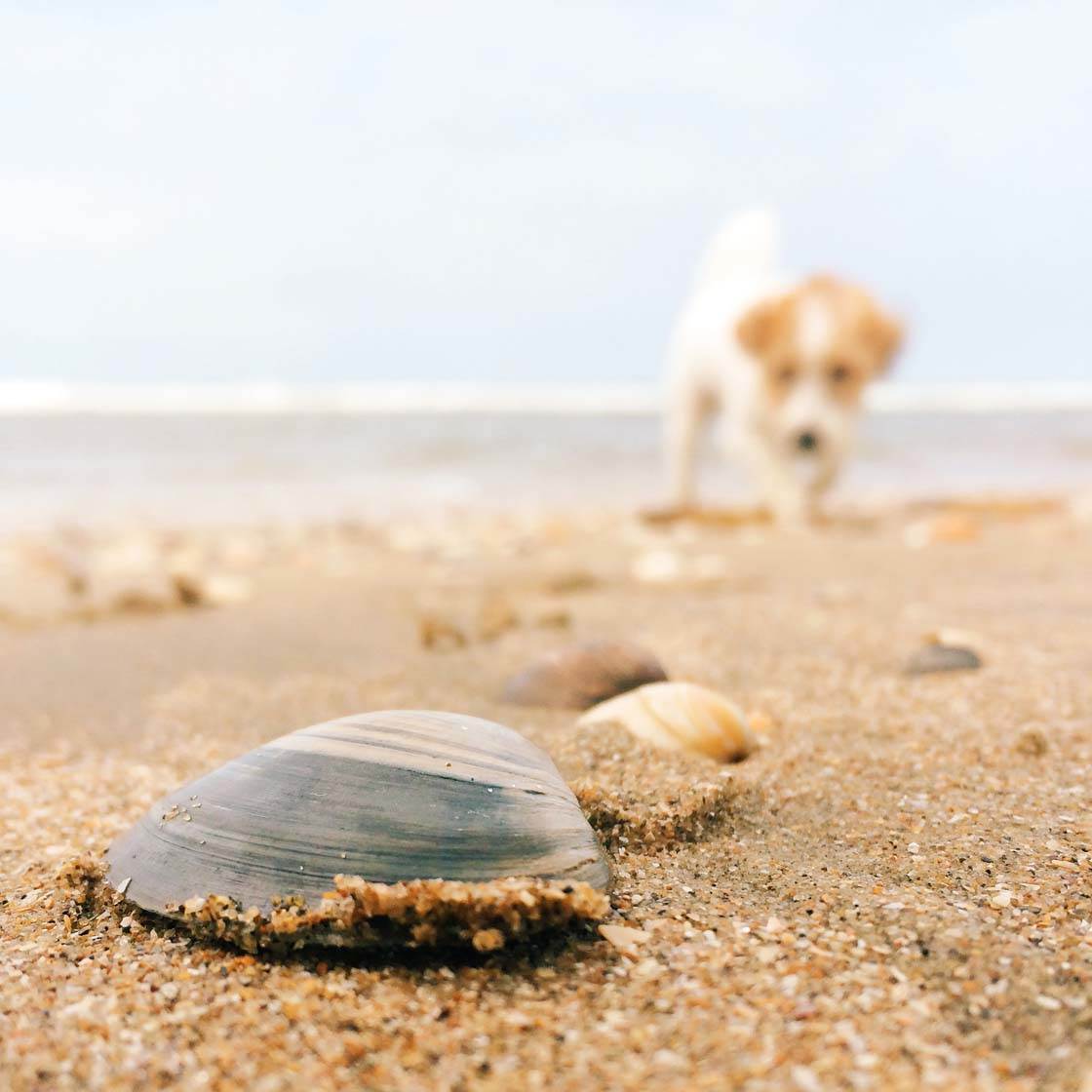 I always try to experiment with my phone and make the most of any place in my photography.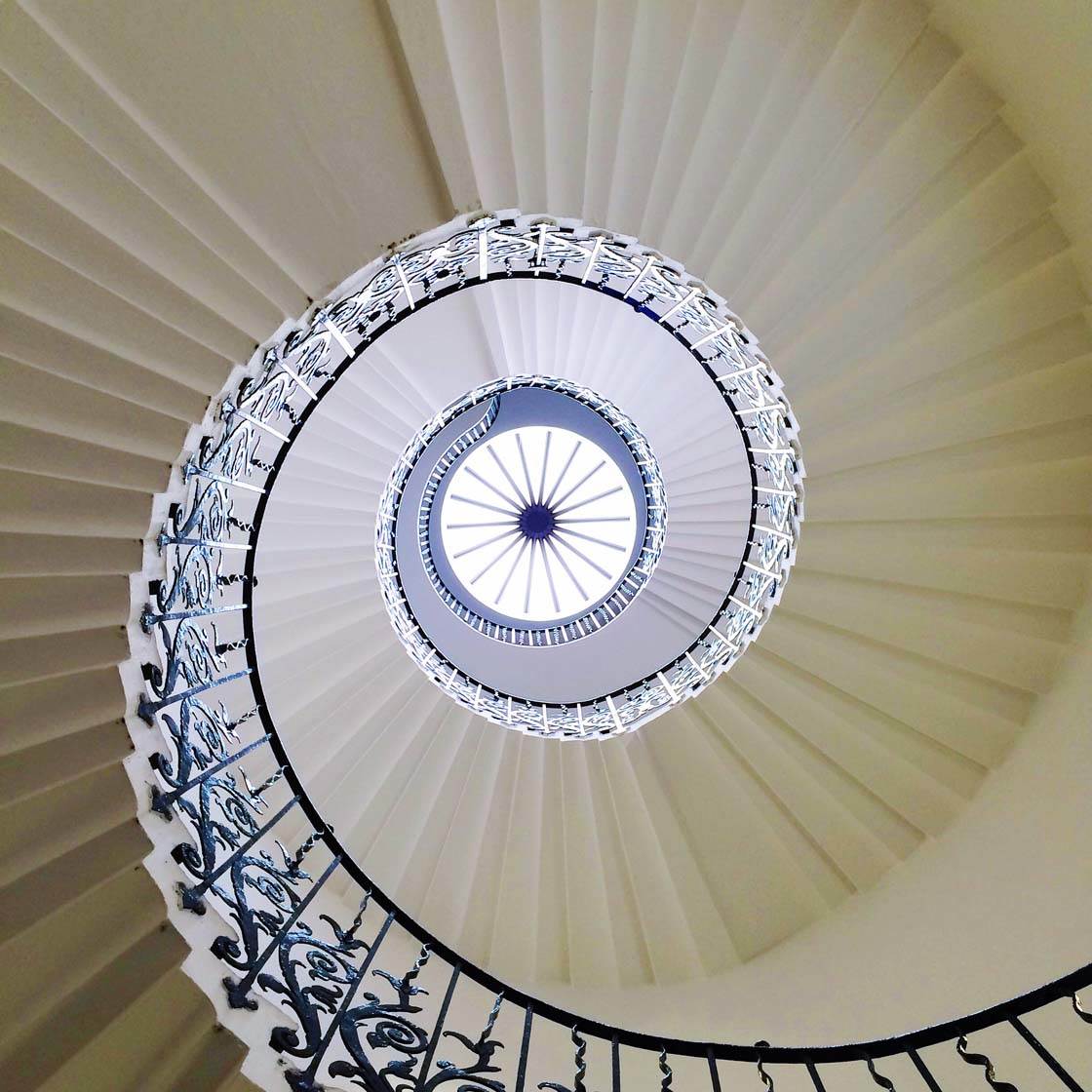 You have a great selection of architecture shots in your photo feed. What are your top tips for capturing amazing iPhone photos of buildings and other man-made structures? 
Always look around for lines in buildings and try shooting from different positions. Taking photos from a low angle can produce a very surprising perspective.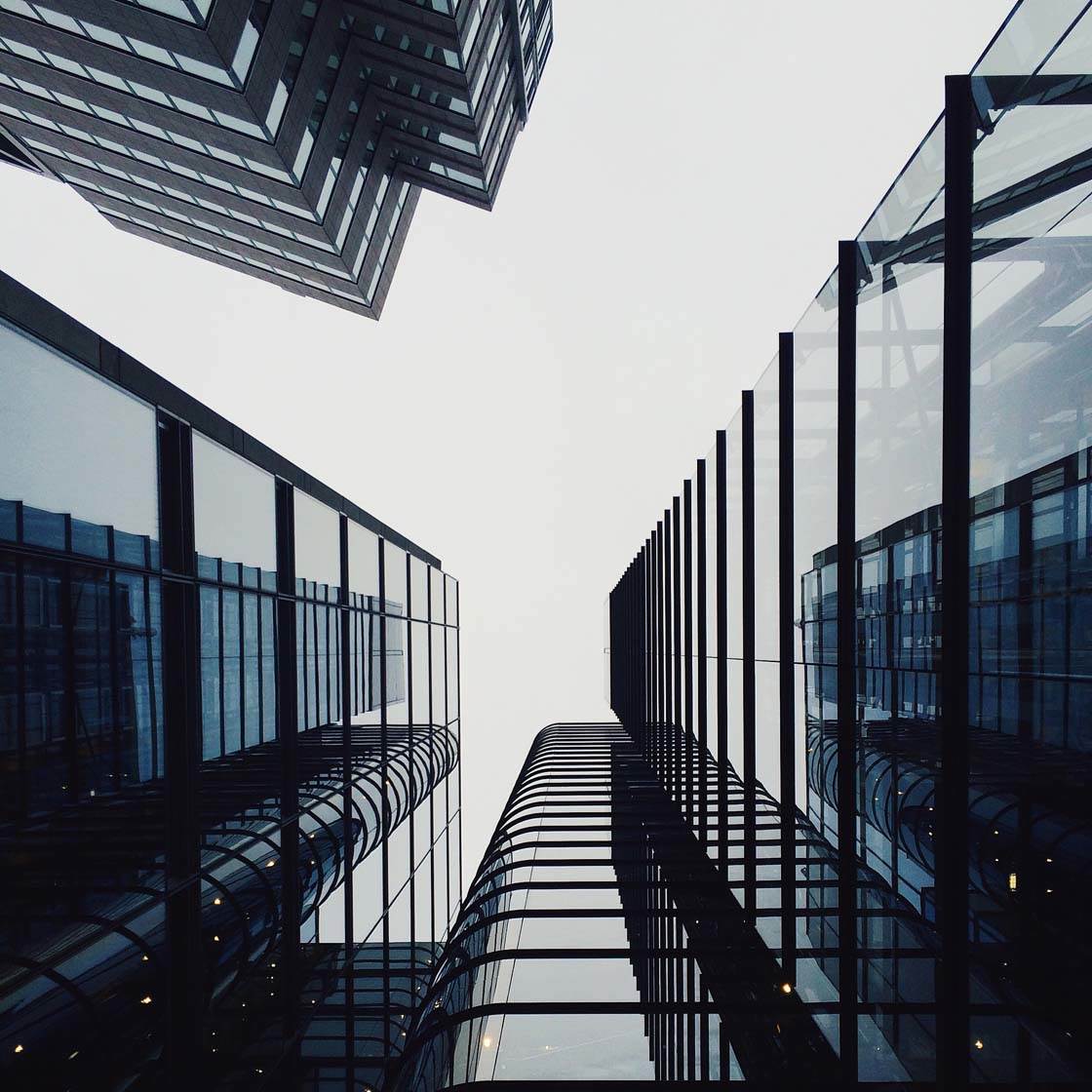 If you like to shoot vanishing points, always make sure that you're standing exactly in the middle of the place.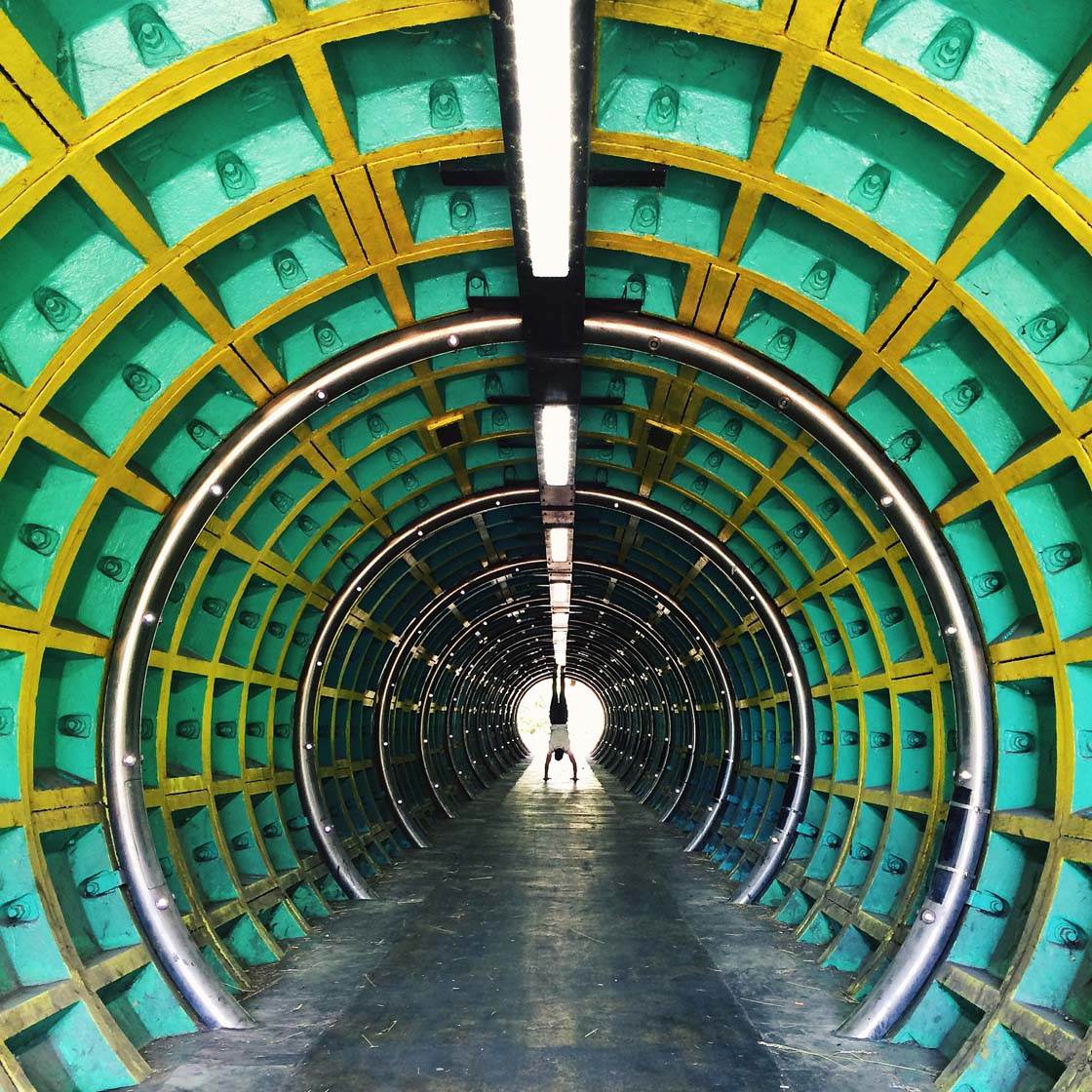 Remember, the camera lens isn't placed centrally on the back of your iPhone so keep that in mind when composing your shot. Hold your phone as straight as possible to get the best symmetry.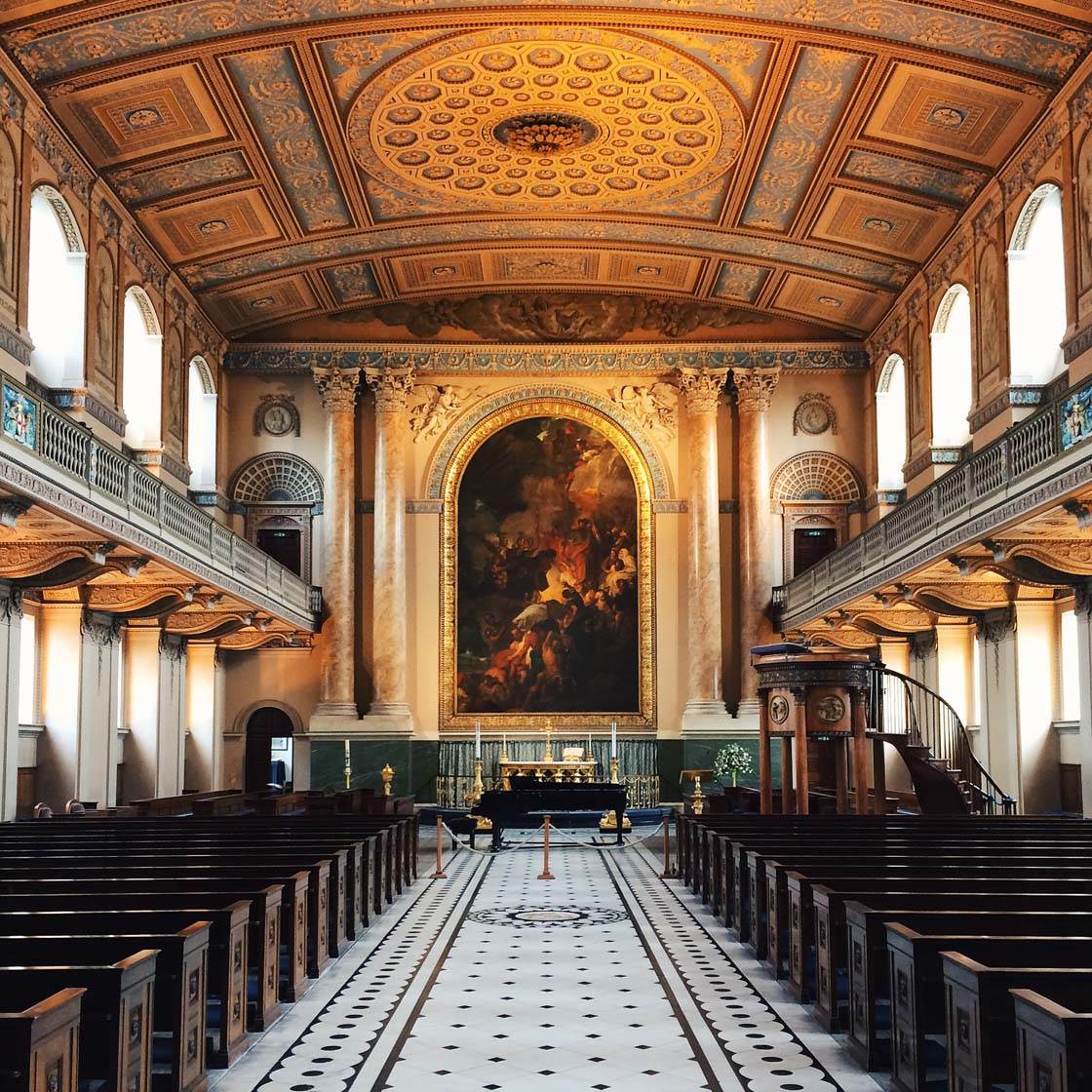 You capture a lot of stunning sunset photos with your iPhone, but many people fail to take good pictures at this time of day. How to you go about taking sharp photos in low light, and capturing the beautiful colors of golden hour?
I use the HDR option of the native Camera app when shooting sunsets. It handles the colors and light better.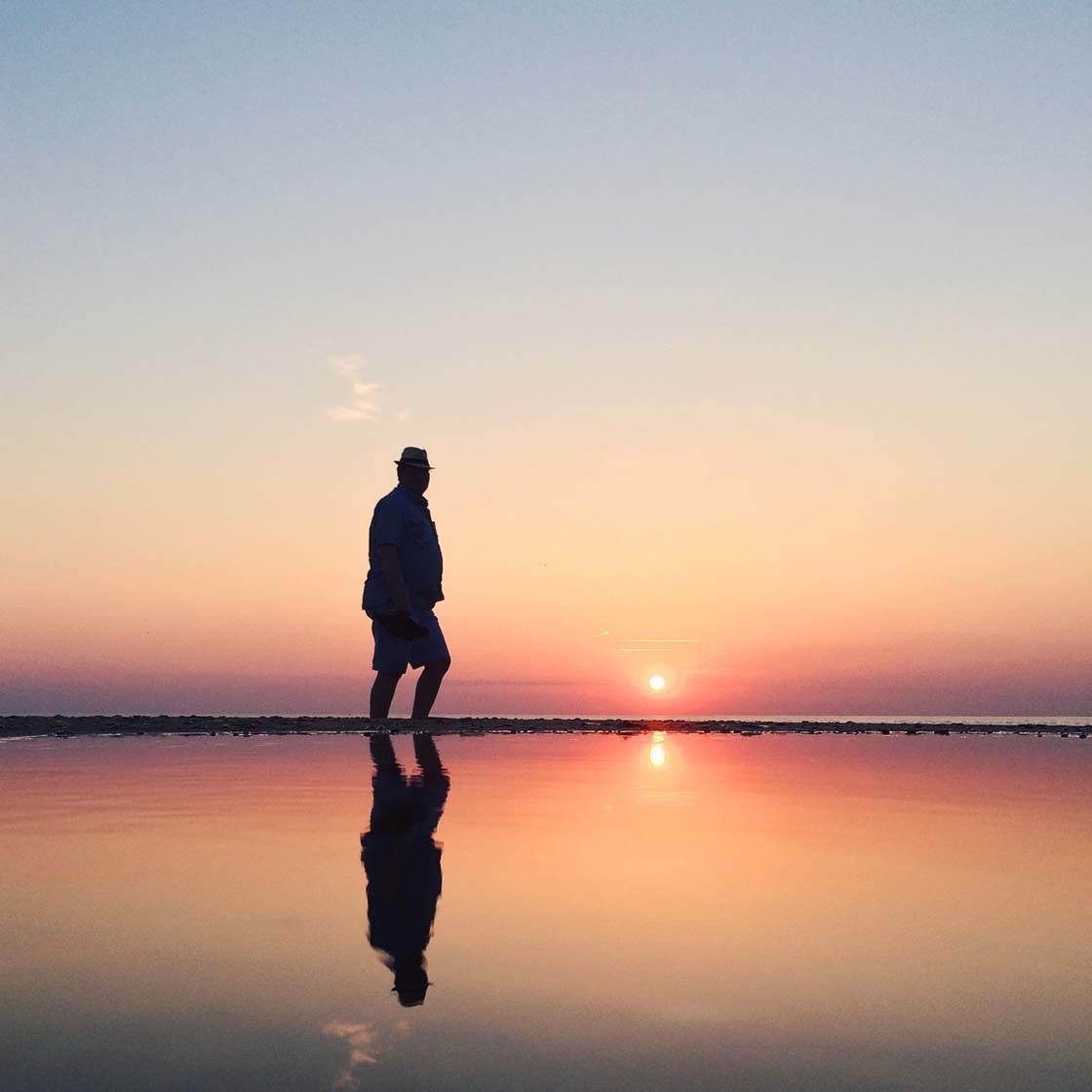 Always make sure that the focus is on the subject. If necessary you can always adjust the brightness of the photo a bit.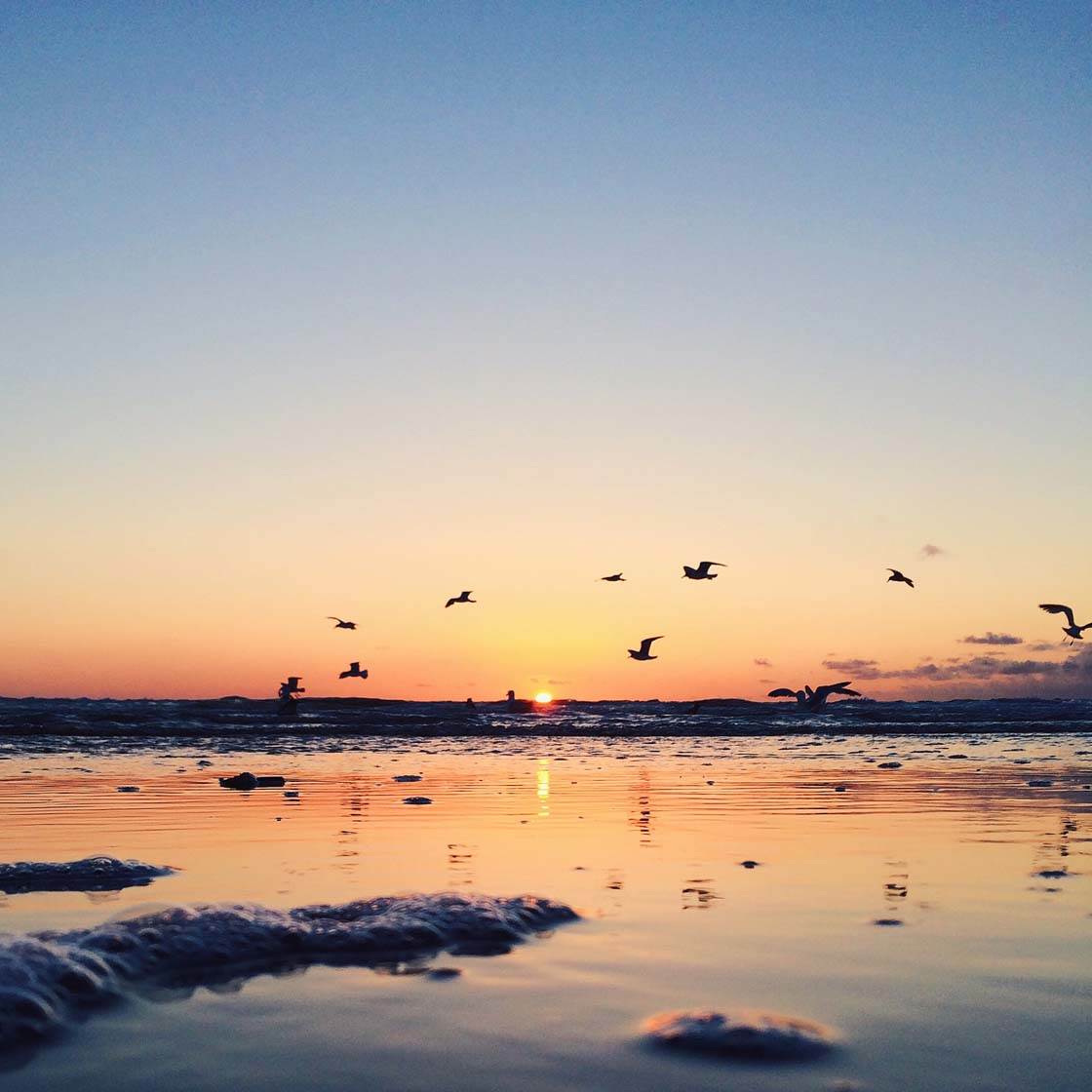 The light around the golden hour is perfect for taking photos. Look for spots where the light hits the ground. Sand on the beach will look like it's lighting up a bit. This is my favorite time of the day for sure!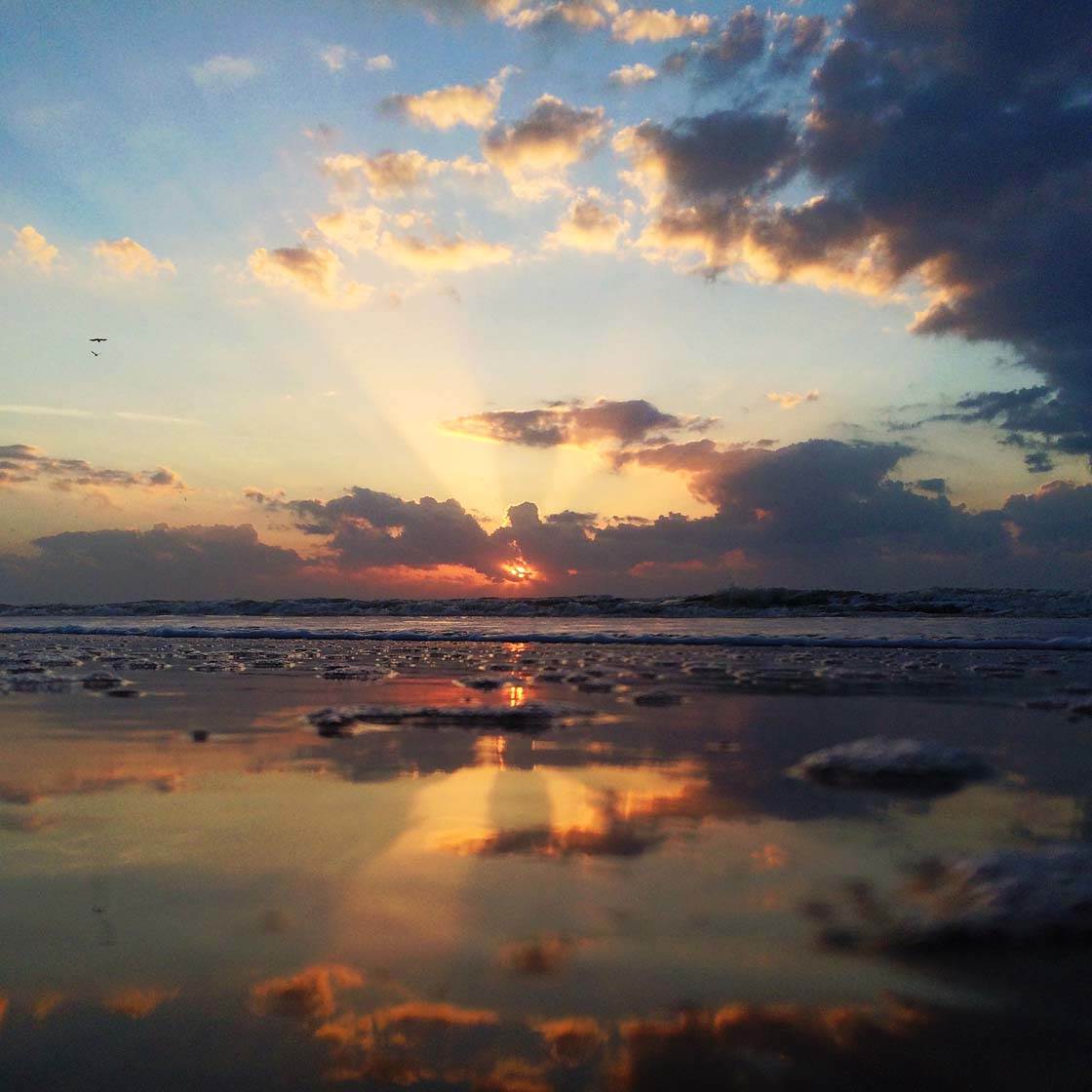 A lot of your sunset beach shots include silhouetted figures of people. How important is it to include a human presence in this kind of photo?
When I started taking sunset photos I was always waiting to get an empty shot. But now I've learnt to see the beauty in adding something "special" to a shot.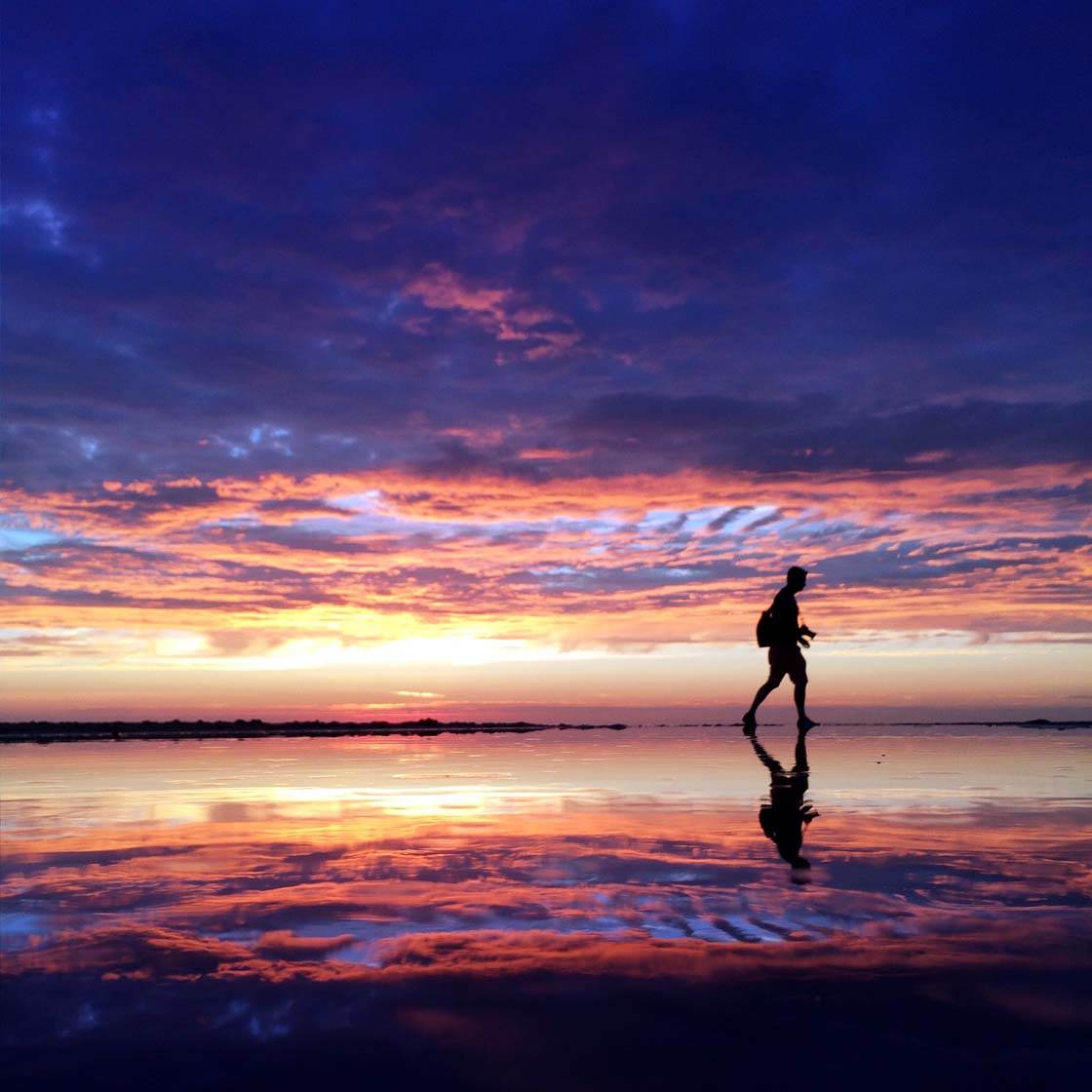 A good silhouette tells a story and adds scale to a photo. I'm always looking for a silhouette of a couple, a person or a bird when on the beach.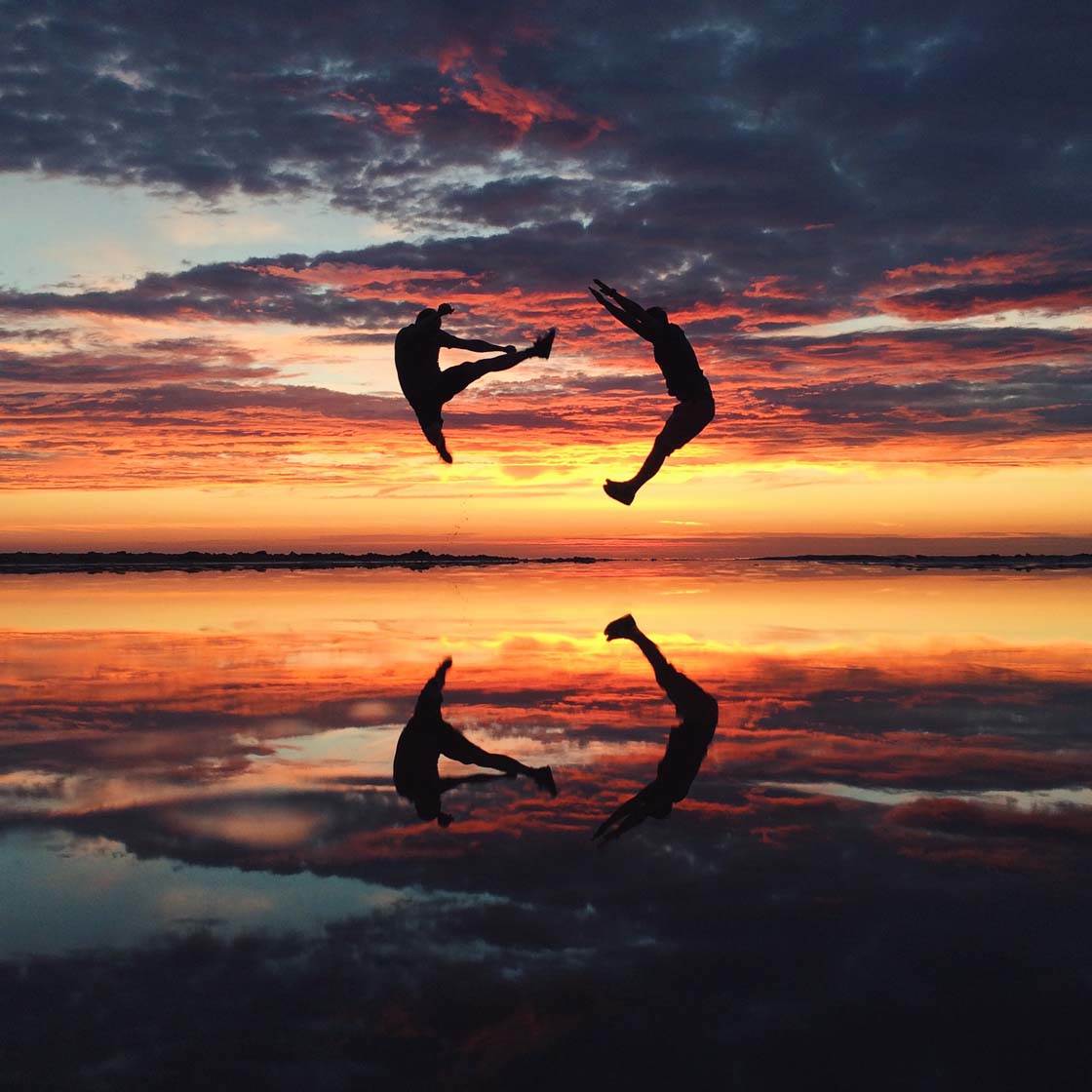 You often include water reflections in the foreground of your photos. What tips do you have for taking great reflection photos with the iPhone?
I love puddle reflections. The beach is one of the best places to get this kind of shot. When the tide is low there are lots of puddles and most of the time there are people walking around.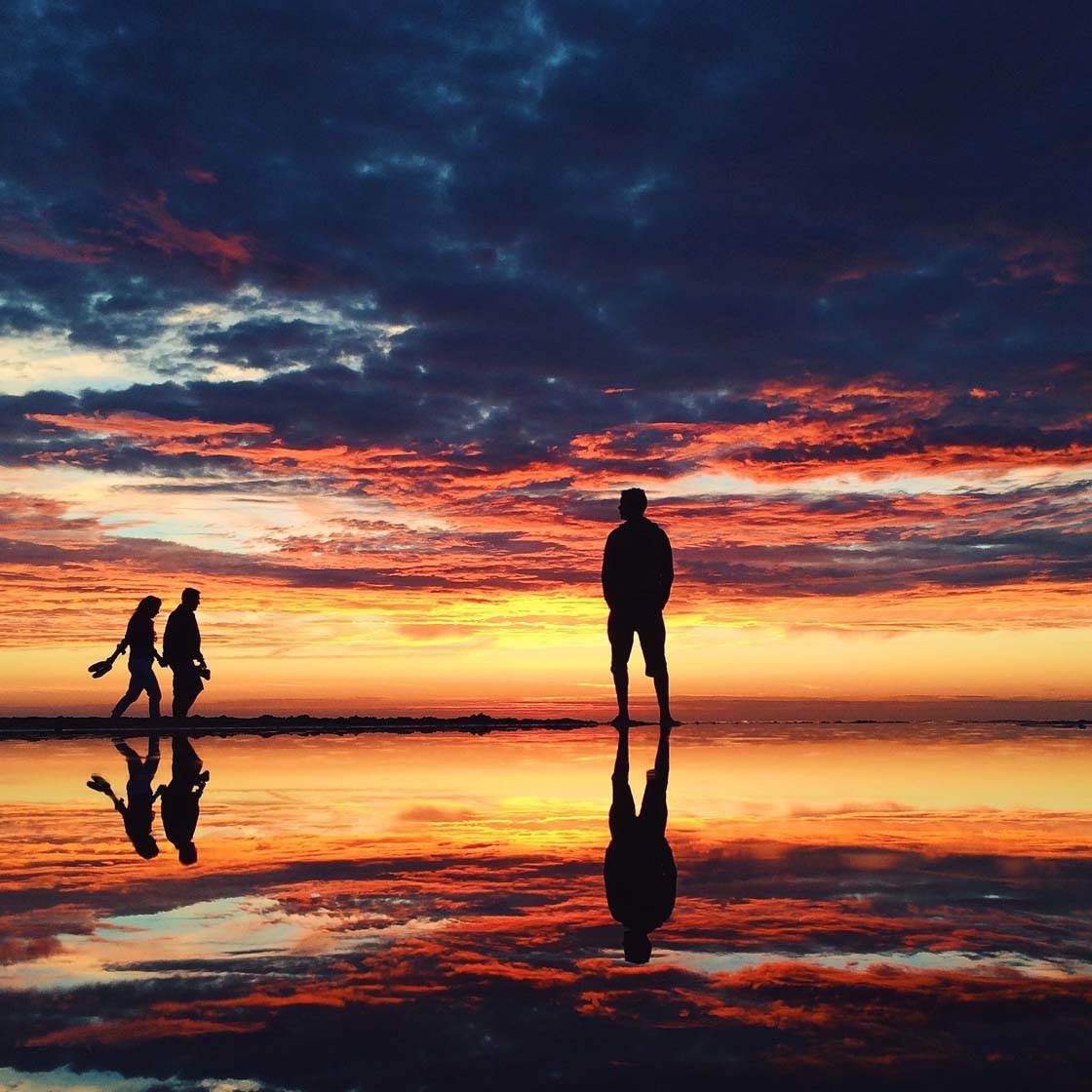 You need to get your iPhone as close to the water as possible – flip it upside down so you can get the lens nearer to the water's surface.
I've been taught by the master Jaap Erkelens (check out our interview with Jaap). Since then I've taken a lot of reflection shots and have even been happy when it started to rain now and then.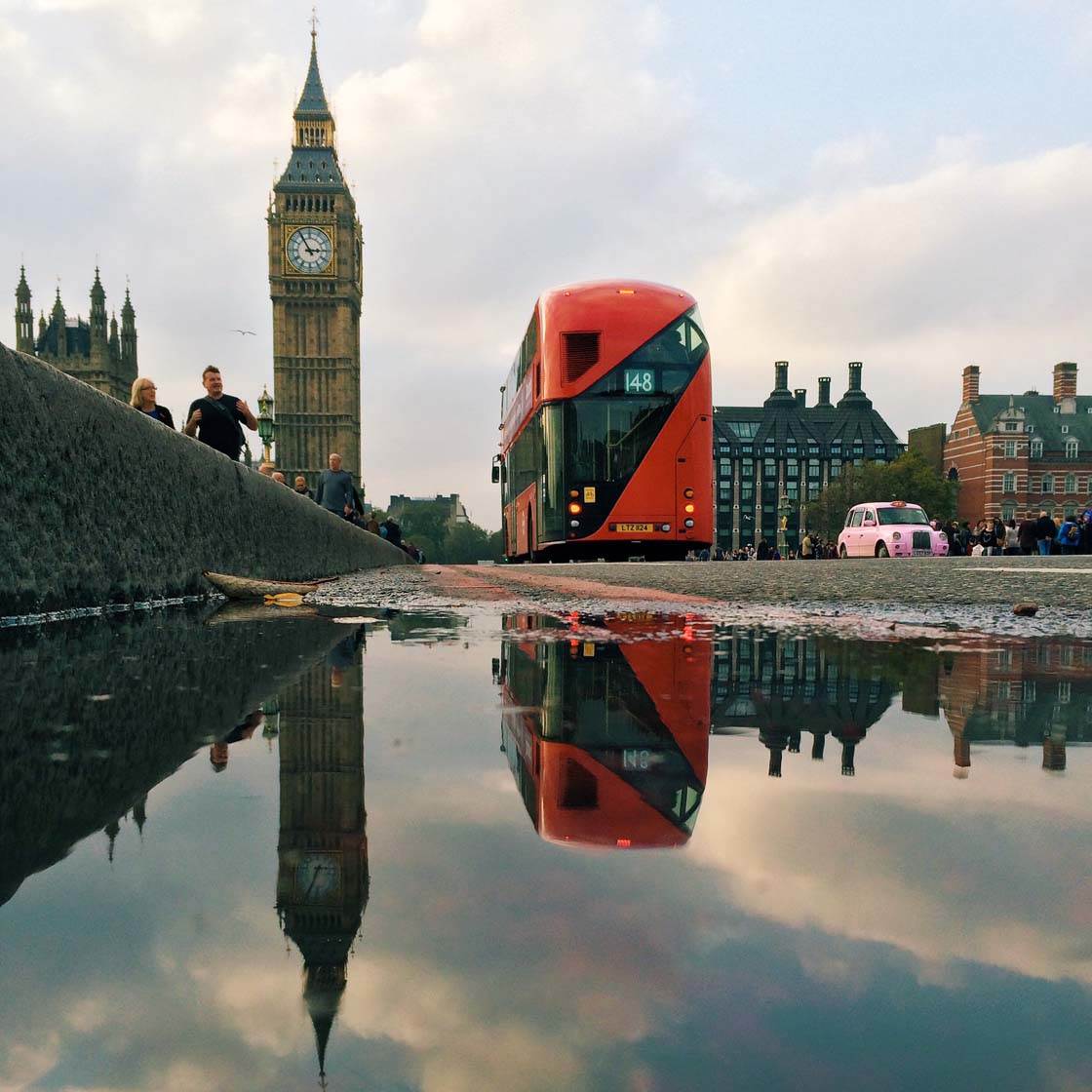 When shooting reflections shots in a city, always look for shapes and lines around a puddle. You'll often be surprised by the effect of a reflection!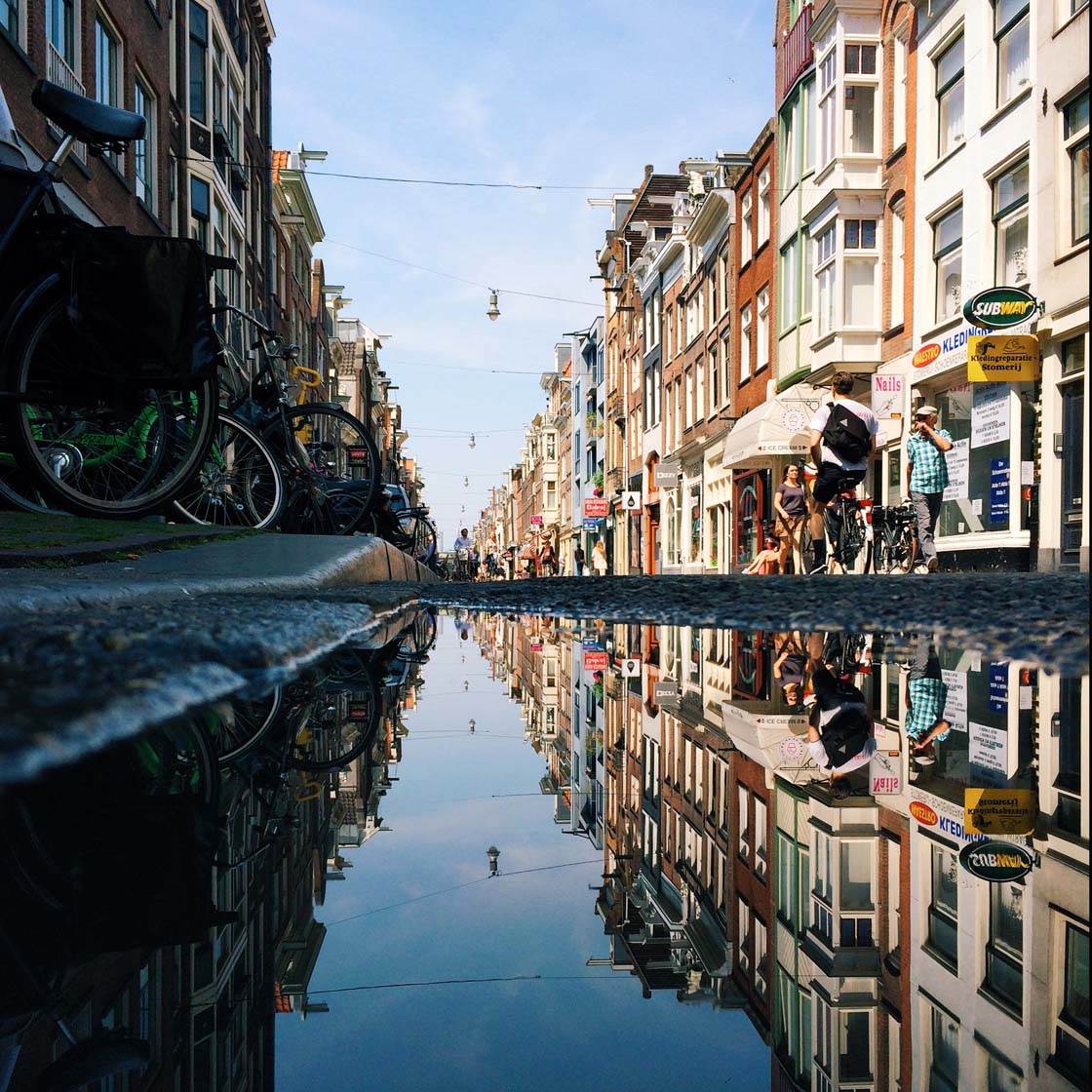 Let's talk about photo apps. Are there any apps that you use for taking photos besides the native Camera app?
In low light conditions I sometimes use Cortex Cam. Another really cool app is Average Camera Pro which takes a series of shots and compresses them into a single photo, creating a kind of slow shutter effect during daytime.
Slow Shutter is a great app for creating light trail shots with your iPhone when it's dark.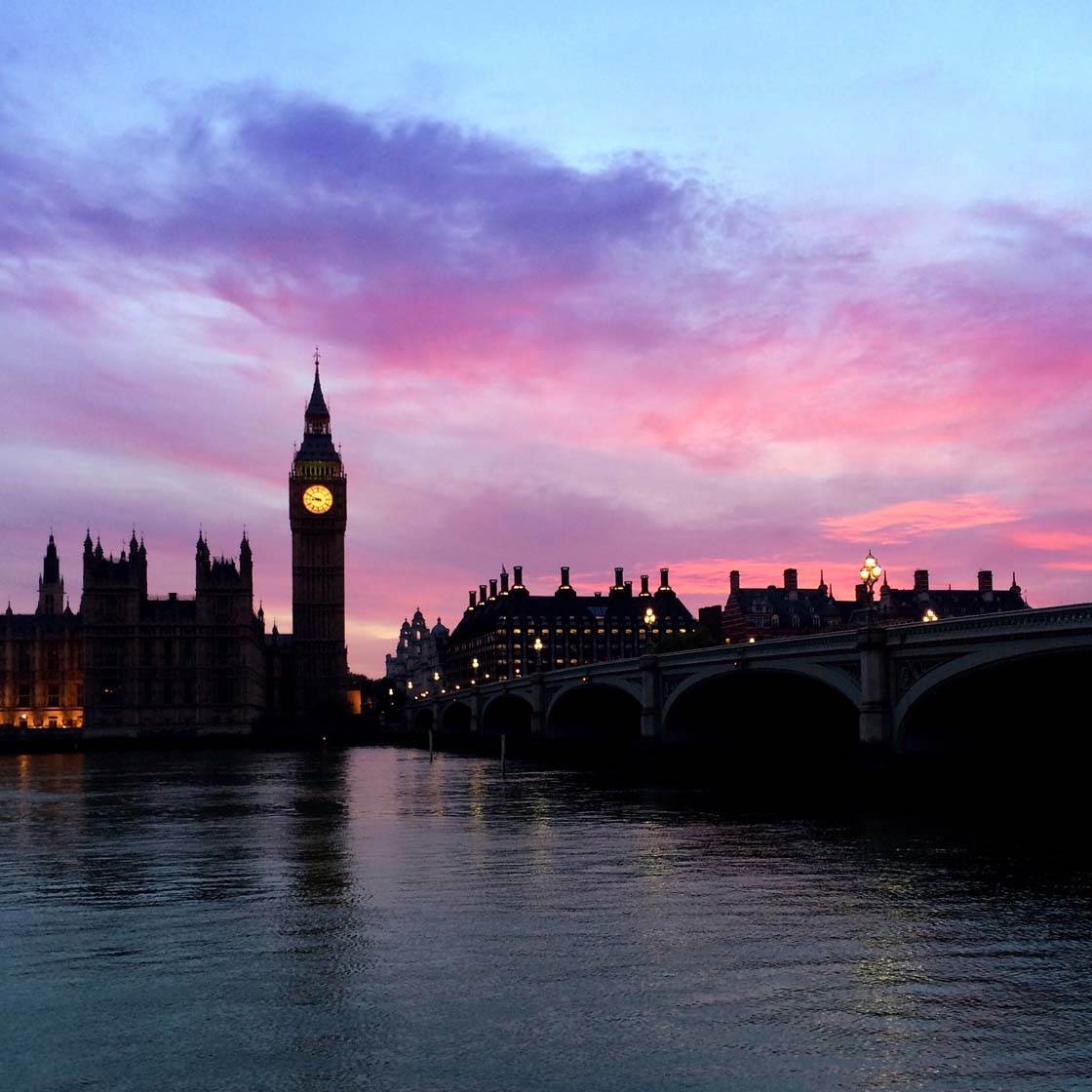 What are your favorite apps for post-processing?
By far my favorite app for post-processing is VSCO Cam. I've downloaded a couple of filter packs so have different options for editing. The app is very easy to use and the tones in the filters match my taste very well.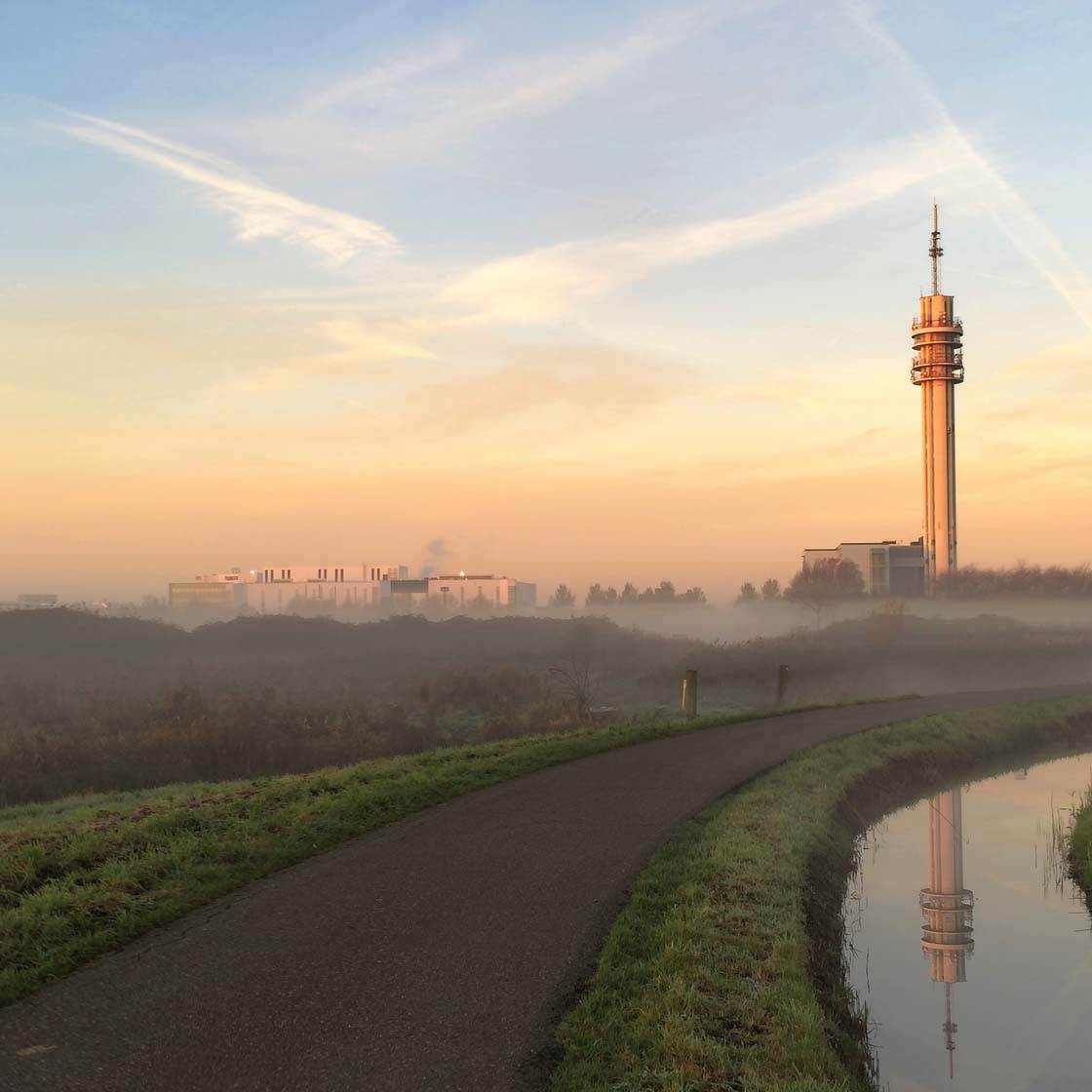 The Snapseed app is also a must-have for making small corrections – especially the Selective tool which is great for making selective adjustments to your photos. For perspective correction I sometimes use SKRWT.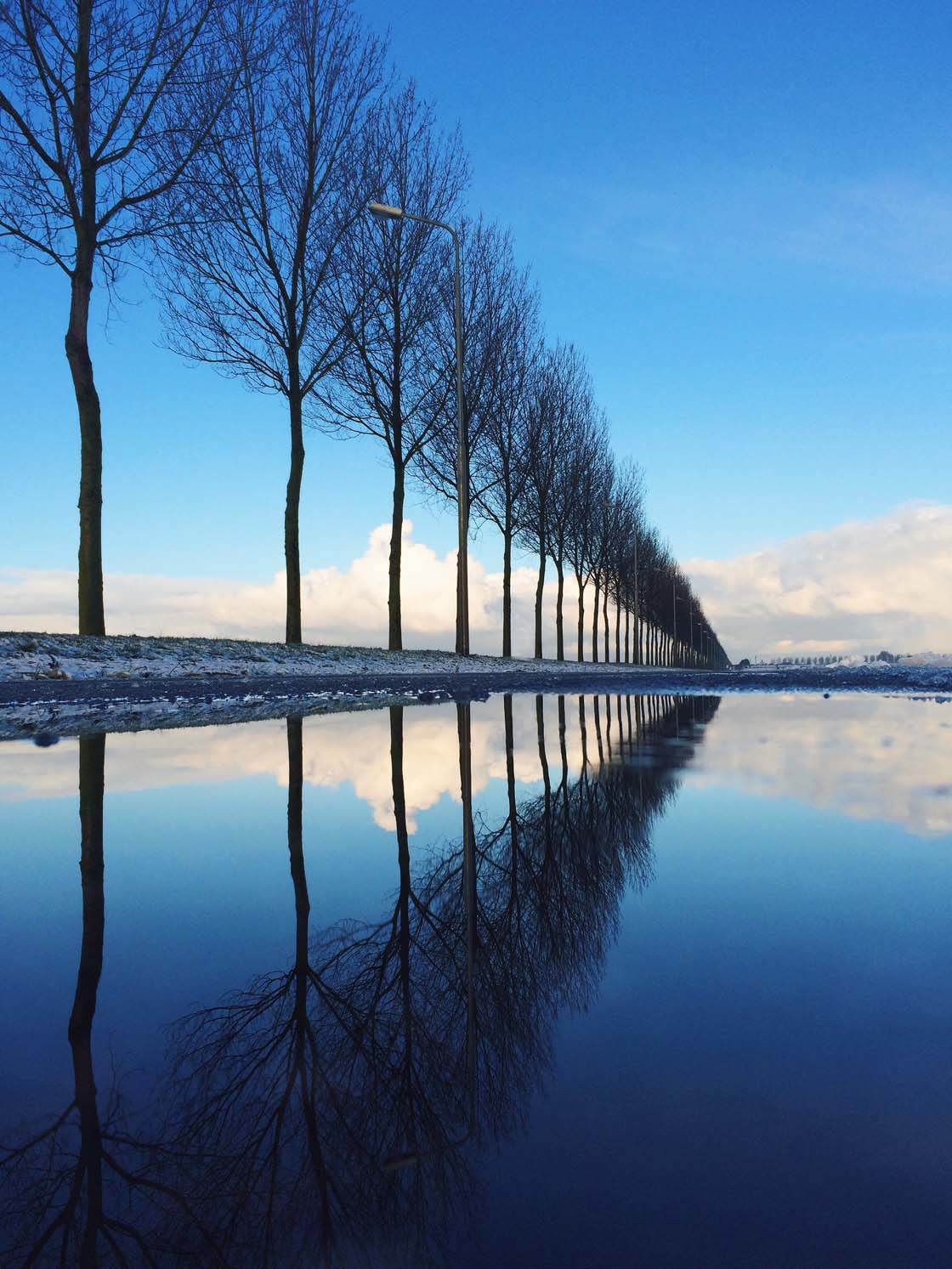 Do you use any iPhone photography accessories?
The only accessory I possess is an iPhone tripod. I use it occasionally when shooting in low light conditions and at night.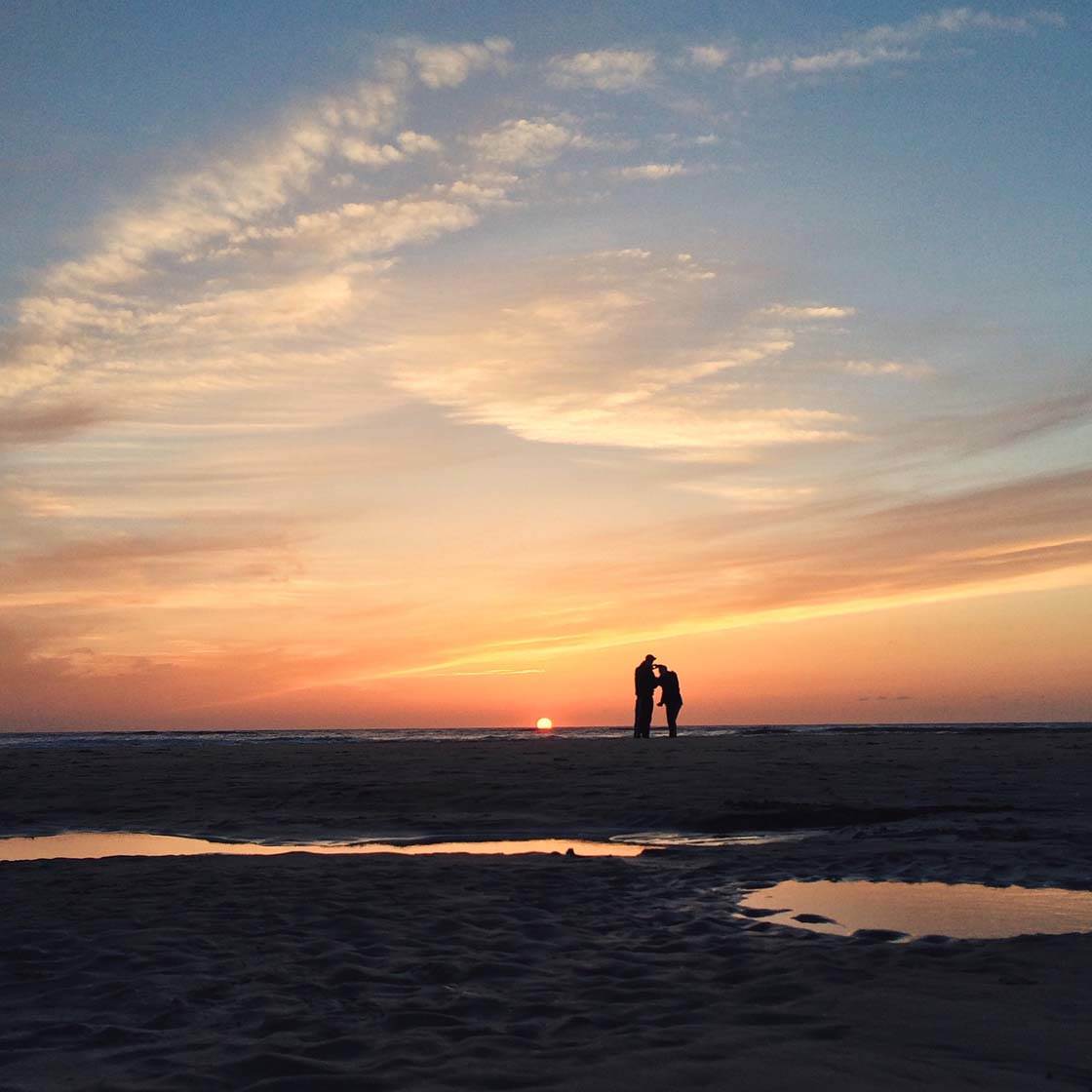 It's also useful for keeping the camera steady while shooting with the Average Camera Pro app.
Can you briefly explain the story and editing behind your three favorite iPhone photos?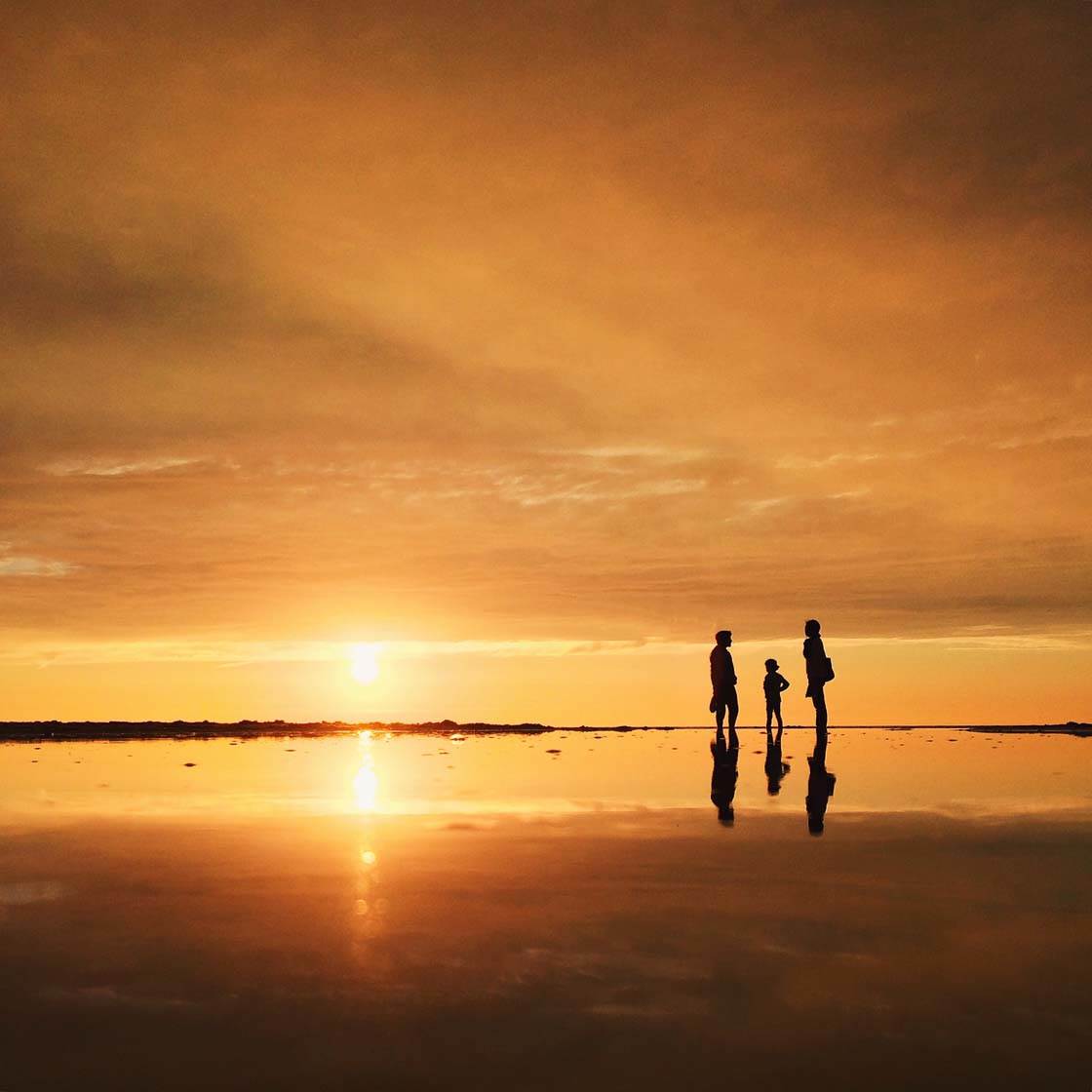 I took this photo a few weeks ago on the beach. The sunset that day was stunning so I came home with quite a lot shots.
While scrolling through my photos I discovered this one of a family enjoying their holiday on the beach. This is what I love about silhouettes – they tell a story. I edited the photo in VSCO Cam with the C2 preset.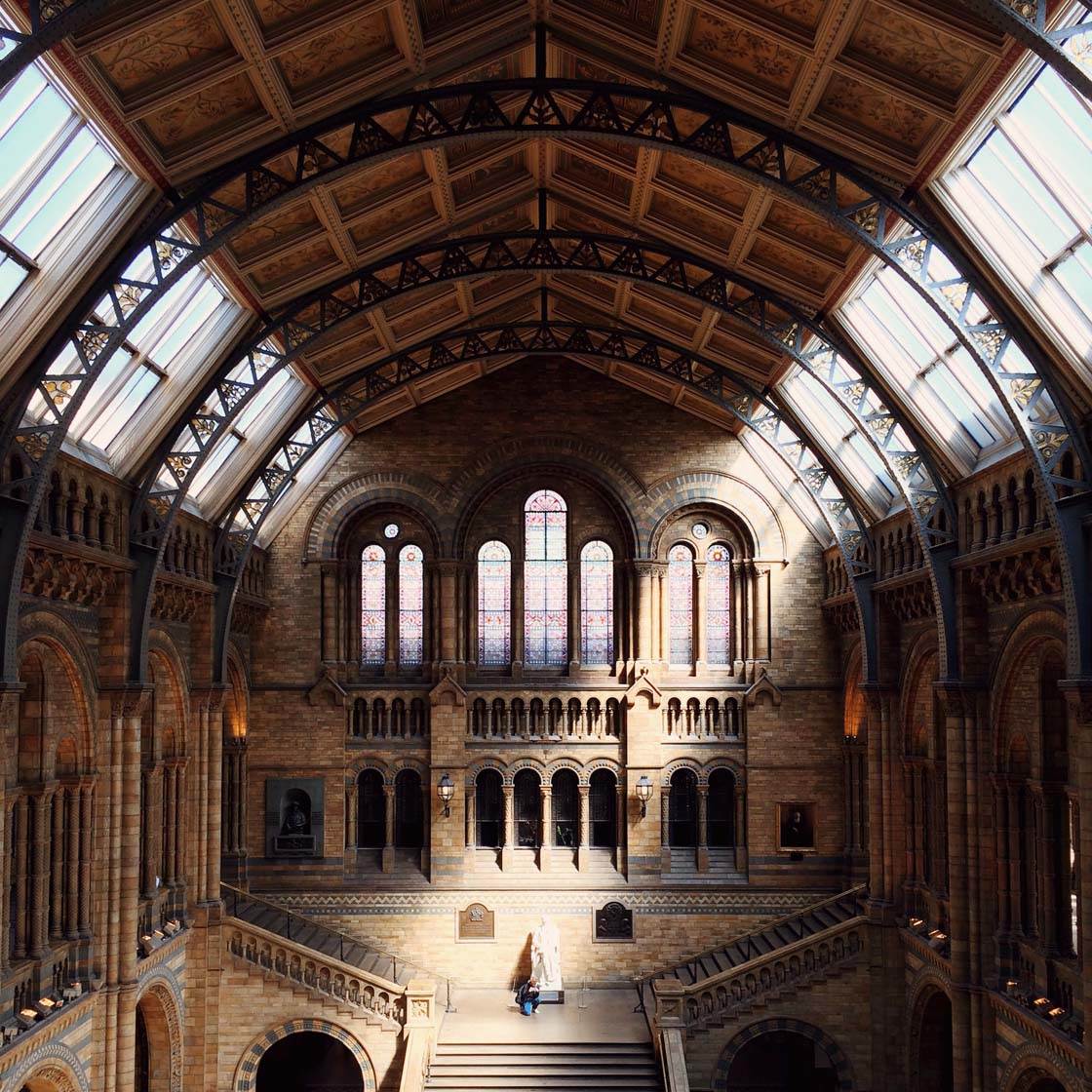 The National History Museum in London was on my bucket list for a long time, and I finally got to go there last May.
As you can see in the shot, the lighting was absolutely amazing – it fell in the hallway from one side and created a stunning sight. I edited the photo in VSCO Cam.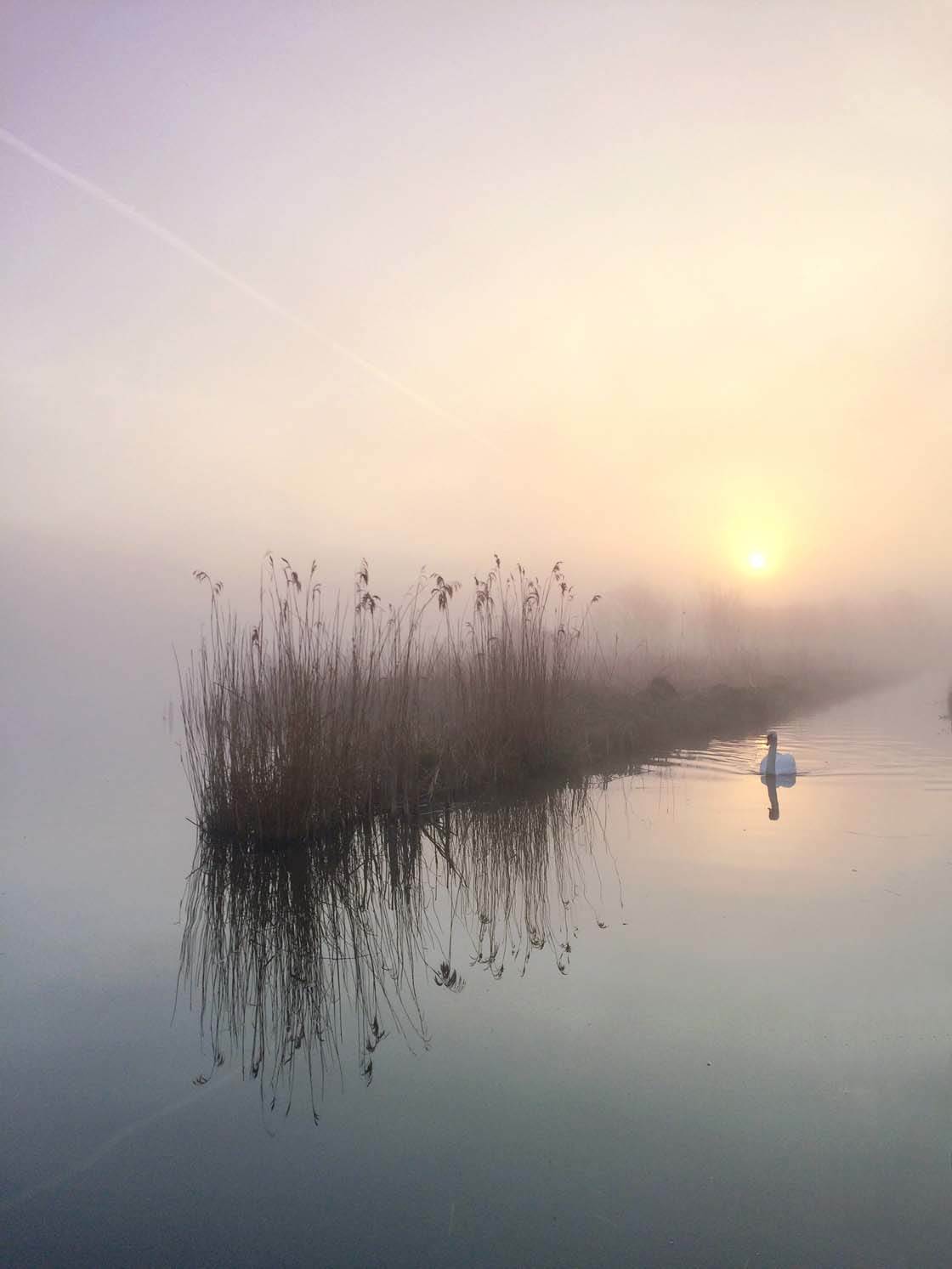 Just around the corner from where I live there's a small rural place. At the beginning of the year I went there a couple of times before heading to work to chase some fog. I took some shots of the rising sun and the fog, and then this swan turned up.
At first I was quite unhappy with the "photo bomber" but the swan really made my day. That morning is still one of the best shooting experiences I've had. This photo was edited in Mextures and Snapseed.
You have a large and loyal following on Instagram. How important is this online community to you, and what effect has it had on your photography?
The Instagram community has made a big impact on my photography. I've met a lot of great people through the app at Instameets both locally and overseas – and some of them have become friends in real life.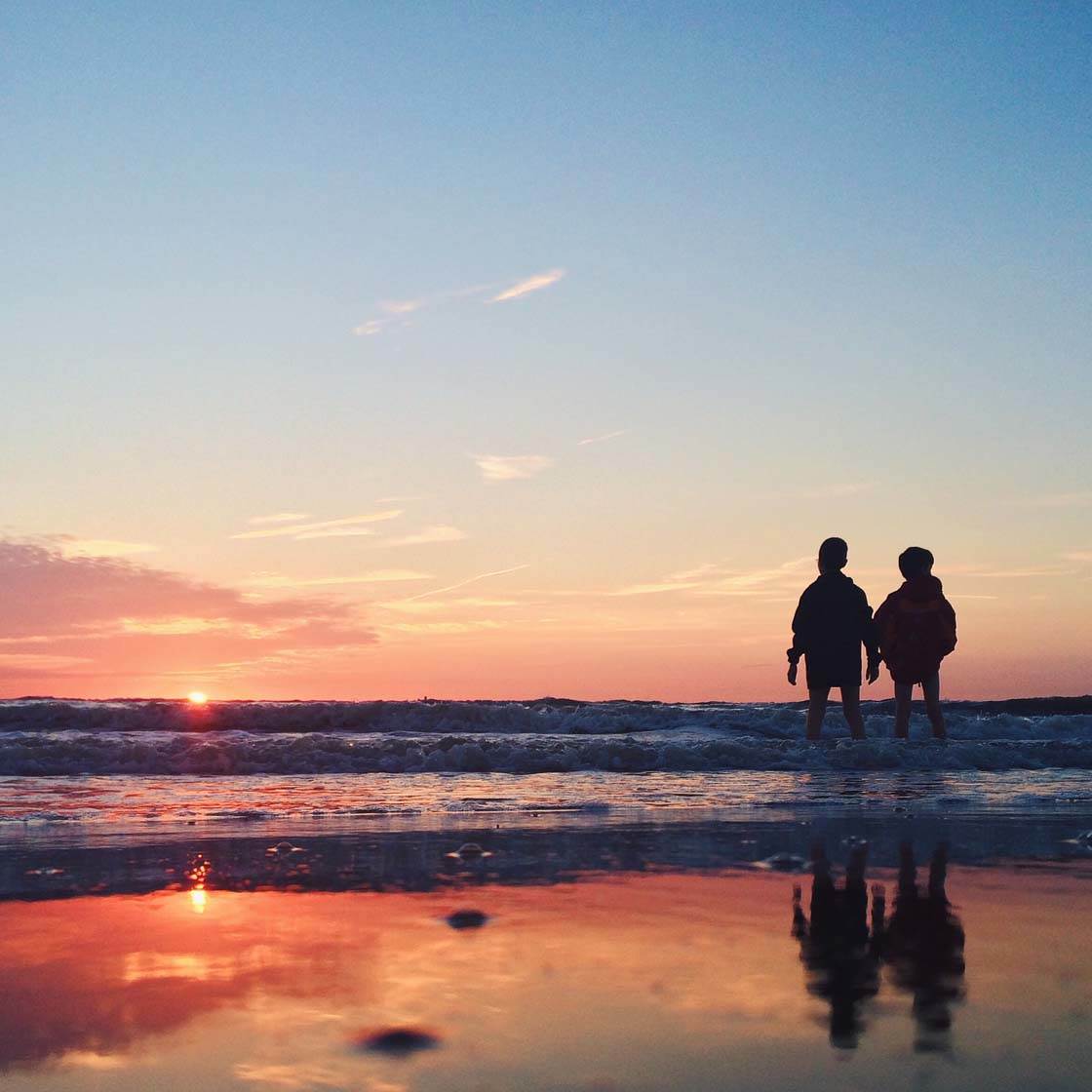 Being inspired by other photographers, getting feedback from the community and sharing my photos is great fun.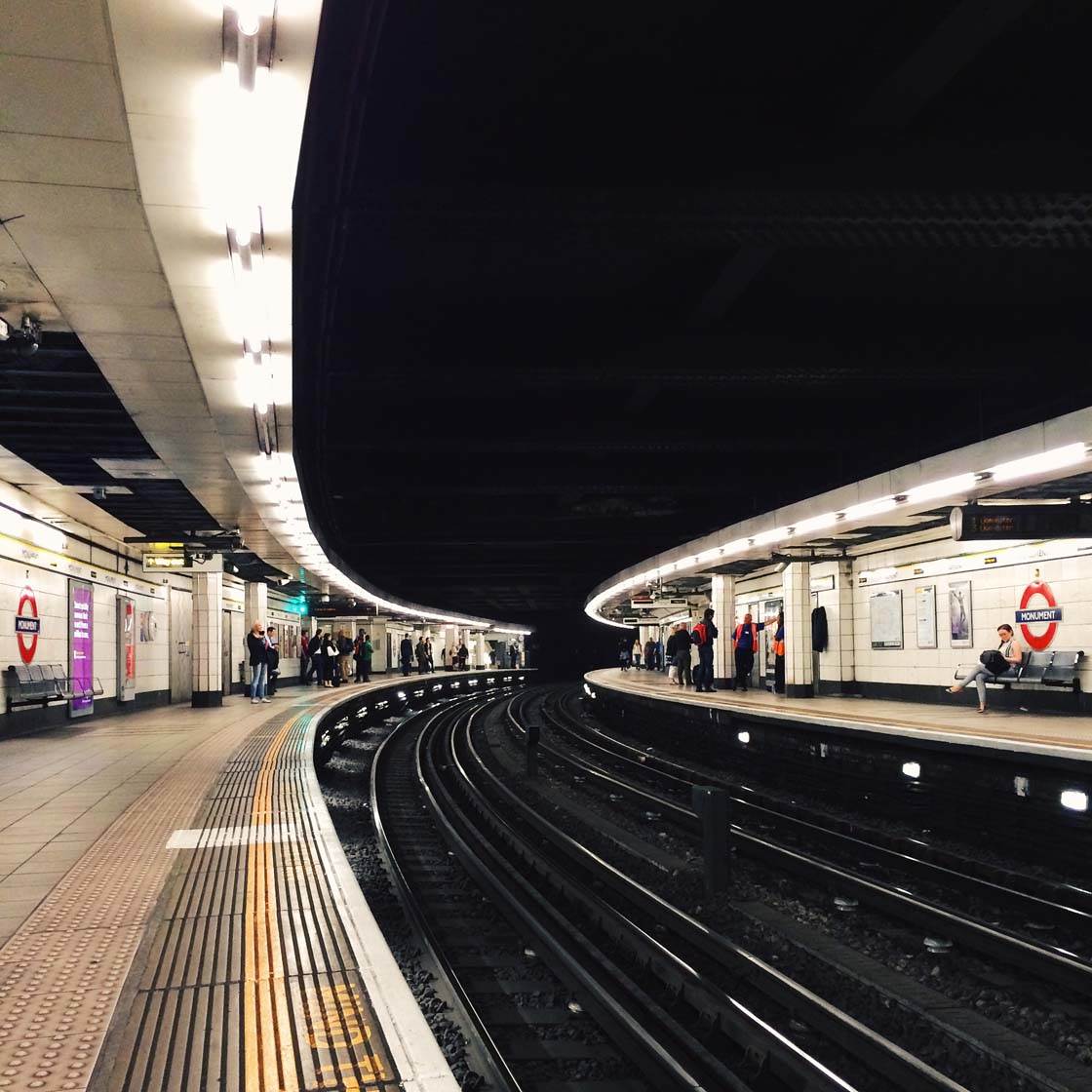 What tips do you have for beginner iPhone photographers who want to start taking more creative photos with their iPhone?
Go out and start visiting locations in your local area and while traveling. Try to look for angles and ordinary things that will make a good photo.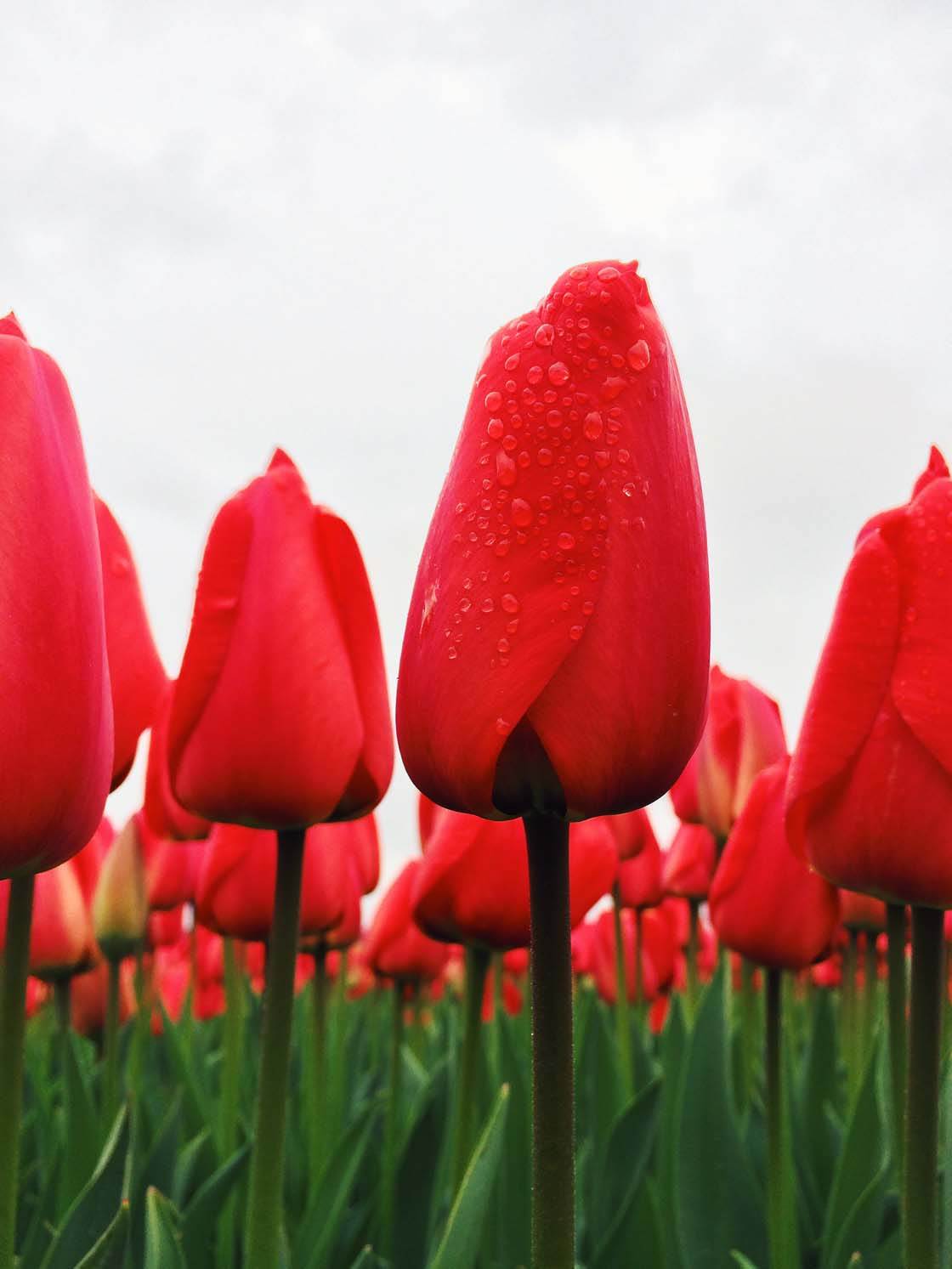 Look for people who live close by and join them on a photo walk. You can learn so much from other people who use their iPhone as a camera, and it's a lot of fun to shoot together.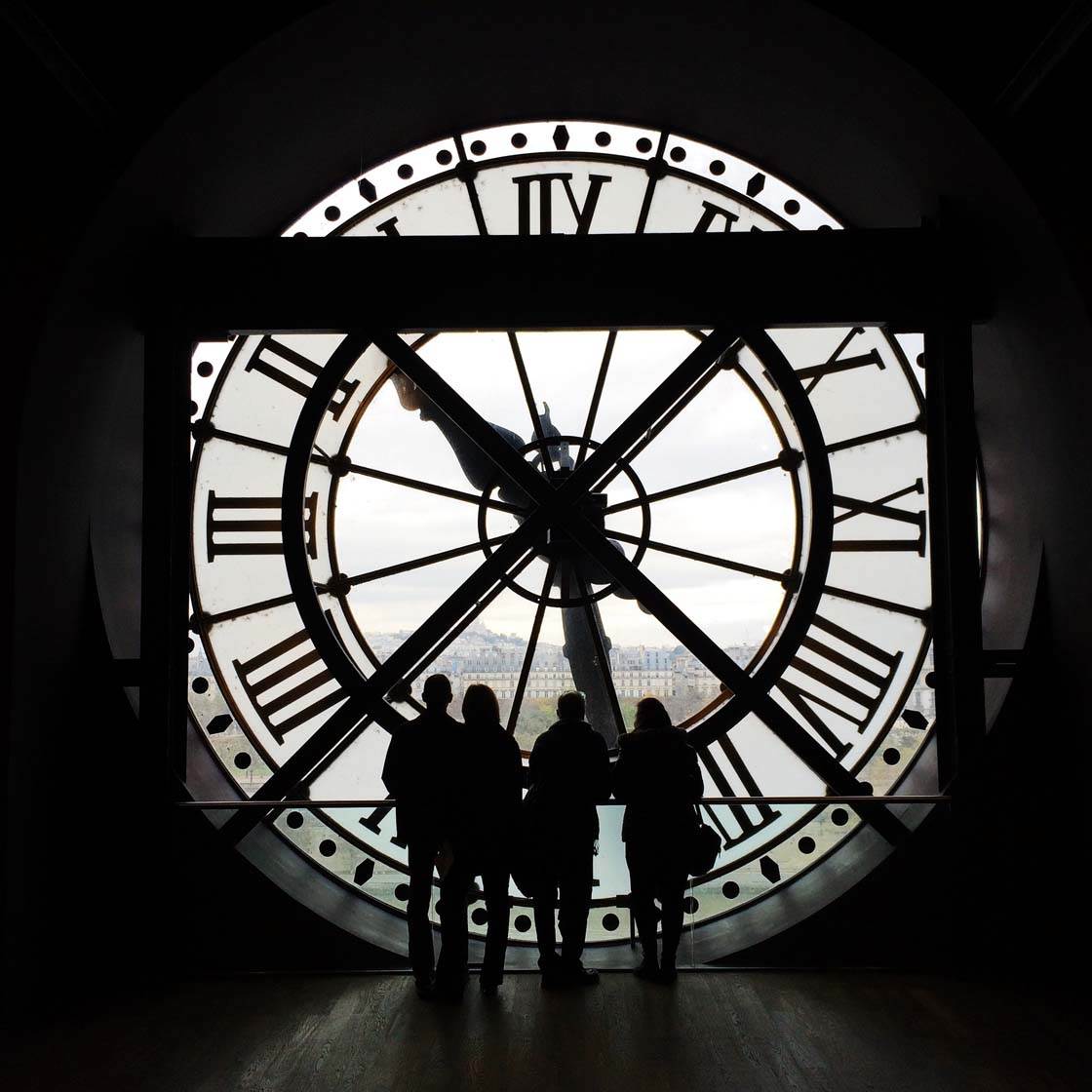 Which iPhone photographers do you admire the most?
My favorite iPhone photographers are @jaaperkelens, @monaris_, @panyrek, @whatinasees, @claireonline, @regalphis, @mumhad1ofthose, @juicylucyham, @thefella and @herbertschroer (check out our interview with Herbert Schroer).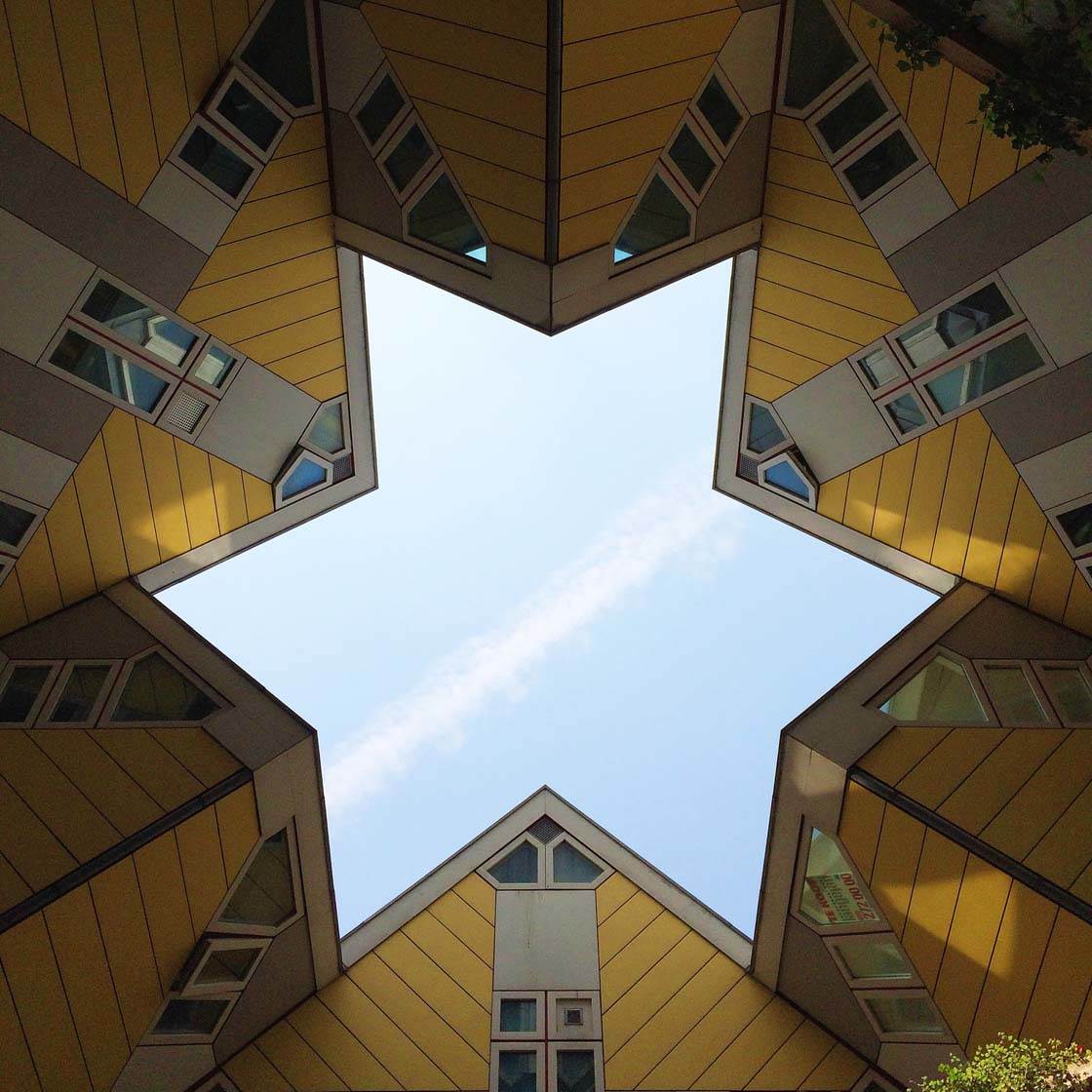 Where can we see your iPhone photography?
You can see my photos on Instagram @erikhageman and some of my DSLR shots are on my website: www.erikhageman.nl