I'm really pleased to share this interview with Emilio Chuliá Soler who takes wonderful photos with his iPhone. With a keen eye for clean and simple compositions, he tells great stories using the minimal amount of elements. Often using his family as his subjects, he takes stunning photos no matter where he's shooting. In this interview you'll learn more about Emilio Chuliá, and how he takes such amazing photos with his iPhone.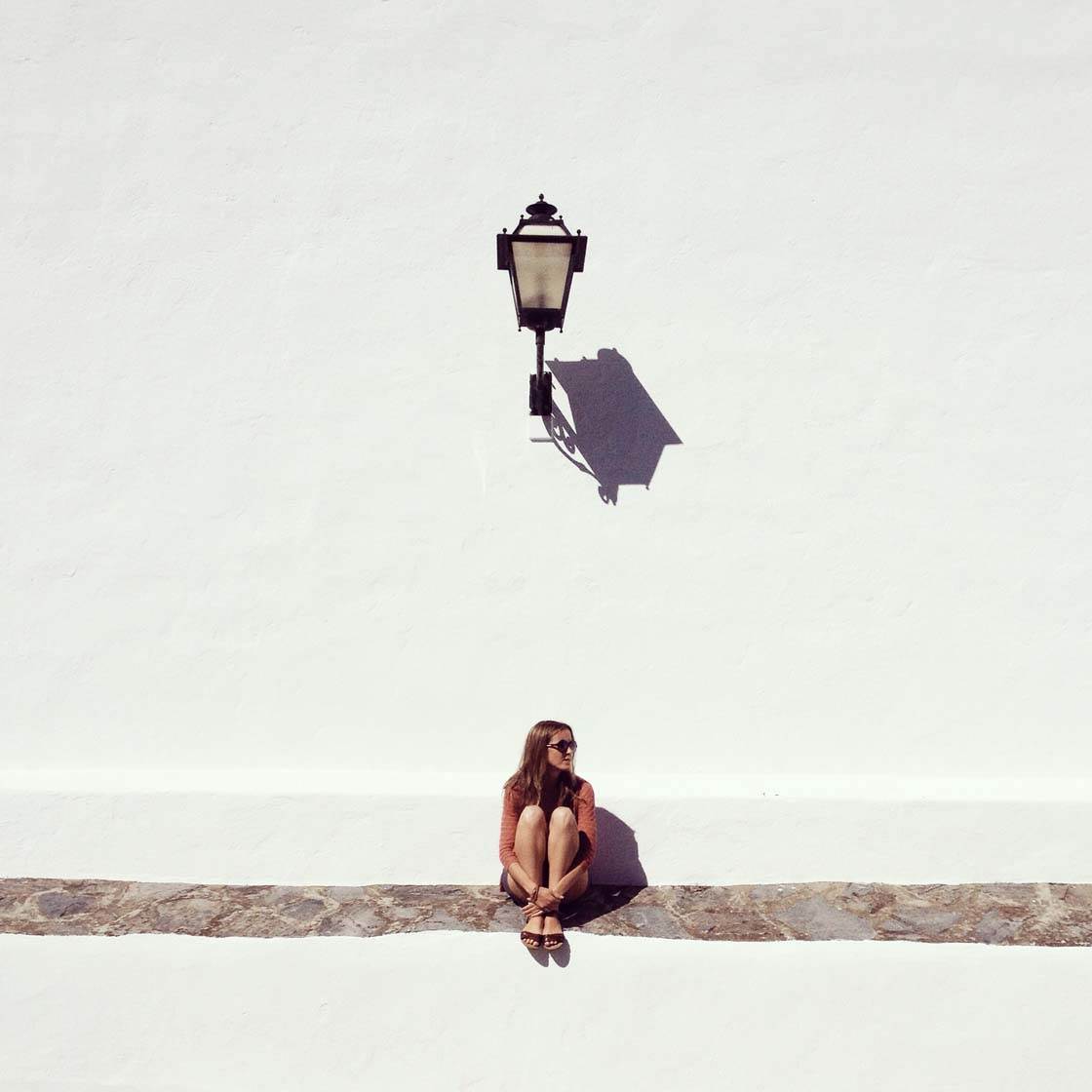 Tell us a little bit about yourself.
I'm a husband and father of two from Valencia in Spain. I wanted to be a rock star… but finally studied architecture and began to make photos.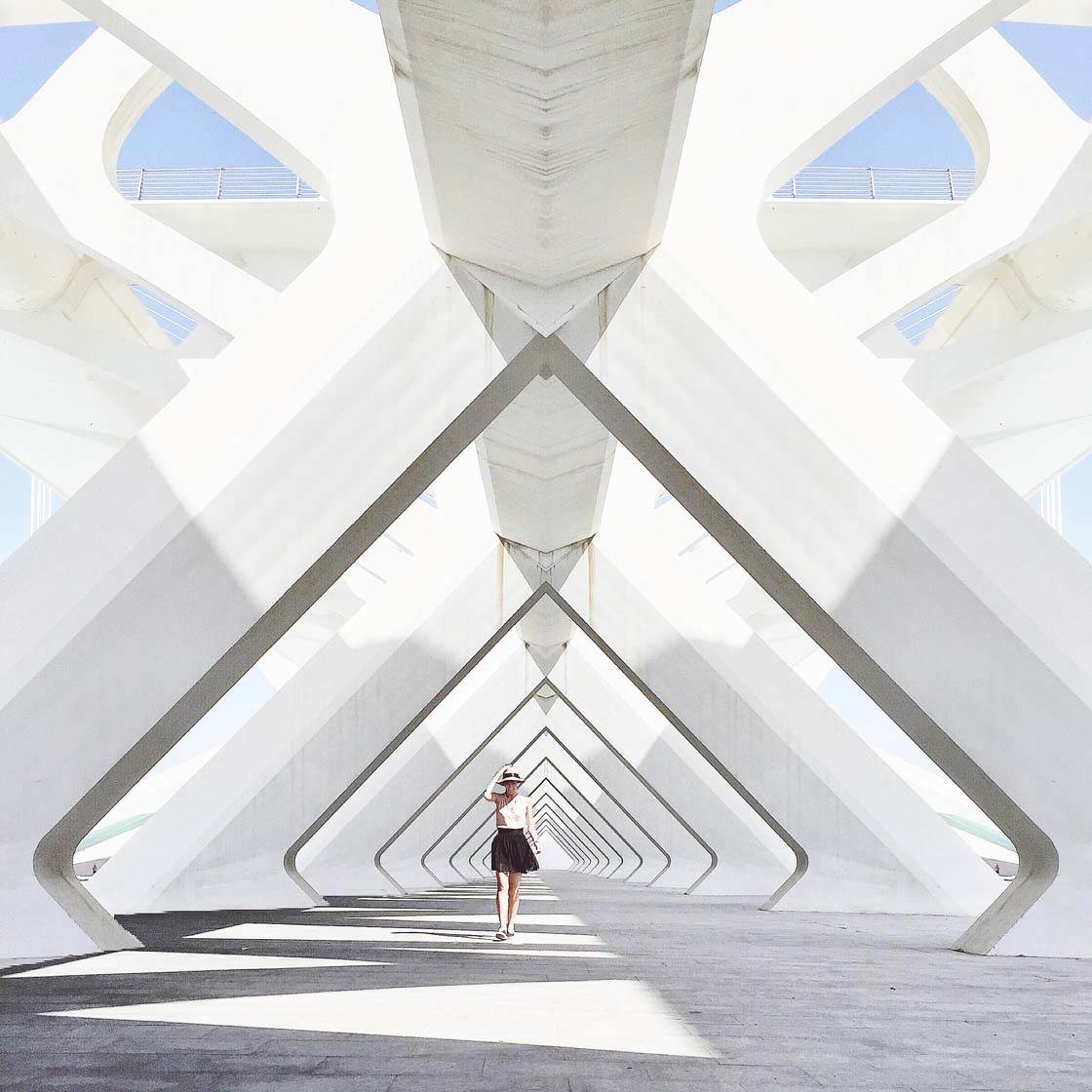 How did your iPhone photography journey begin?
I think the beginning was like a long train trip, visiting a lot of stations and finally finding my favorite place to stay.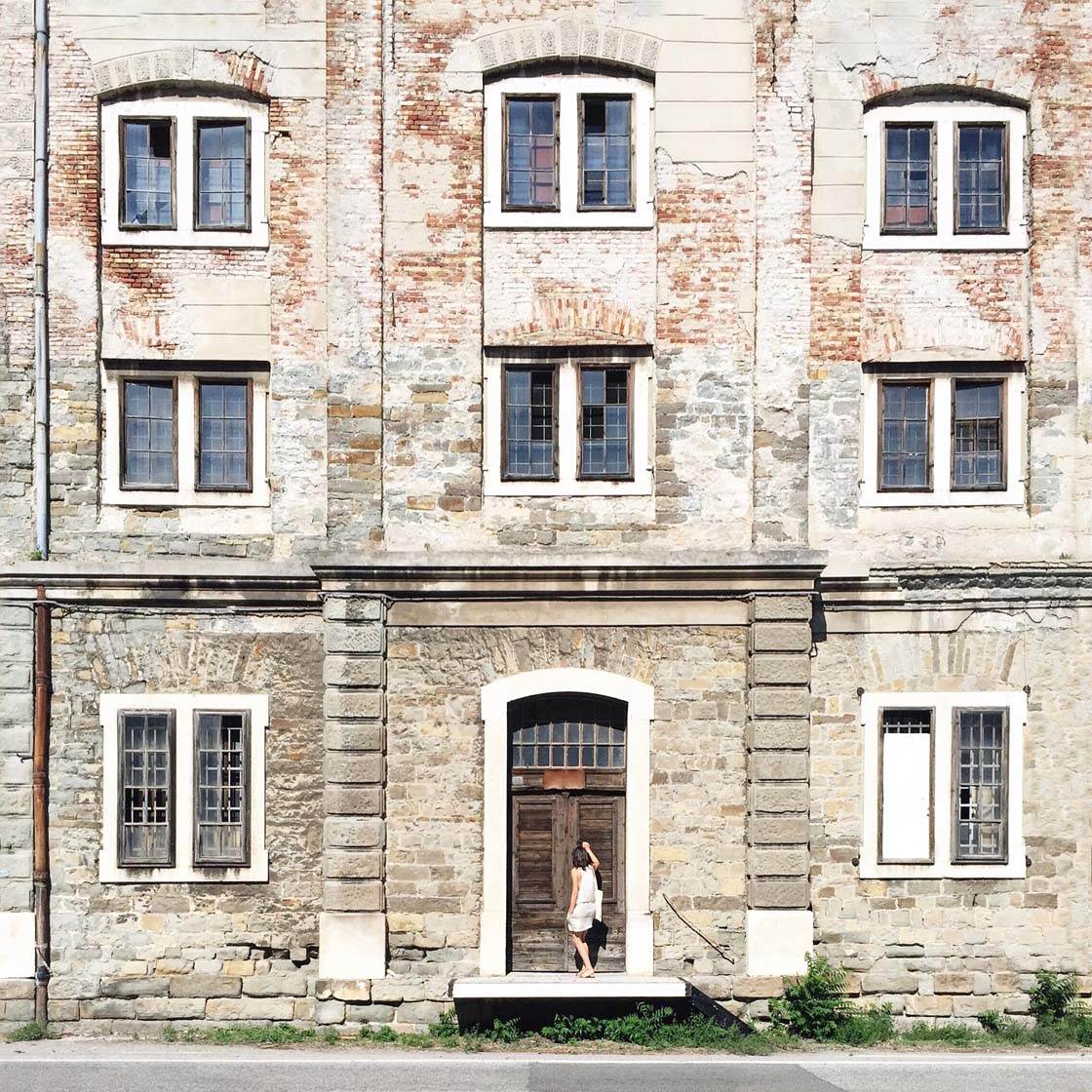 What inspires you to take photos with the iPhone?
Different things, but I'm sure music is always present. All my pictures have their own particular soundtrack.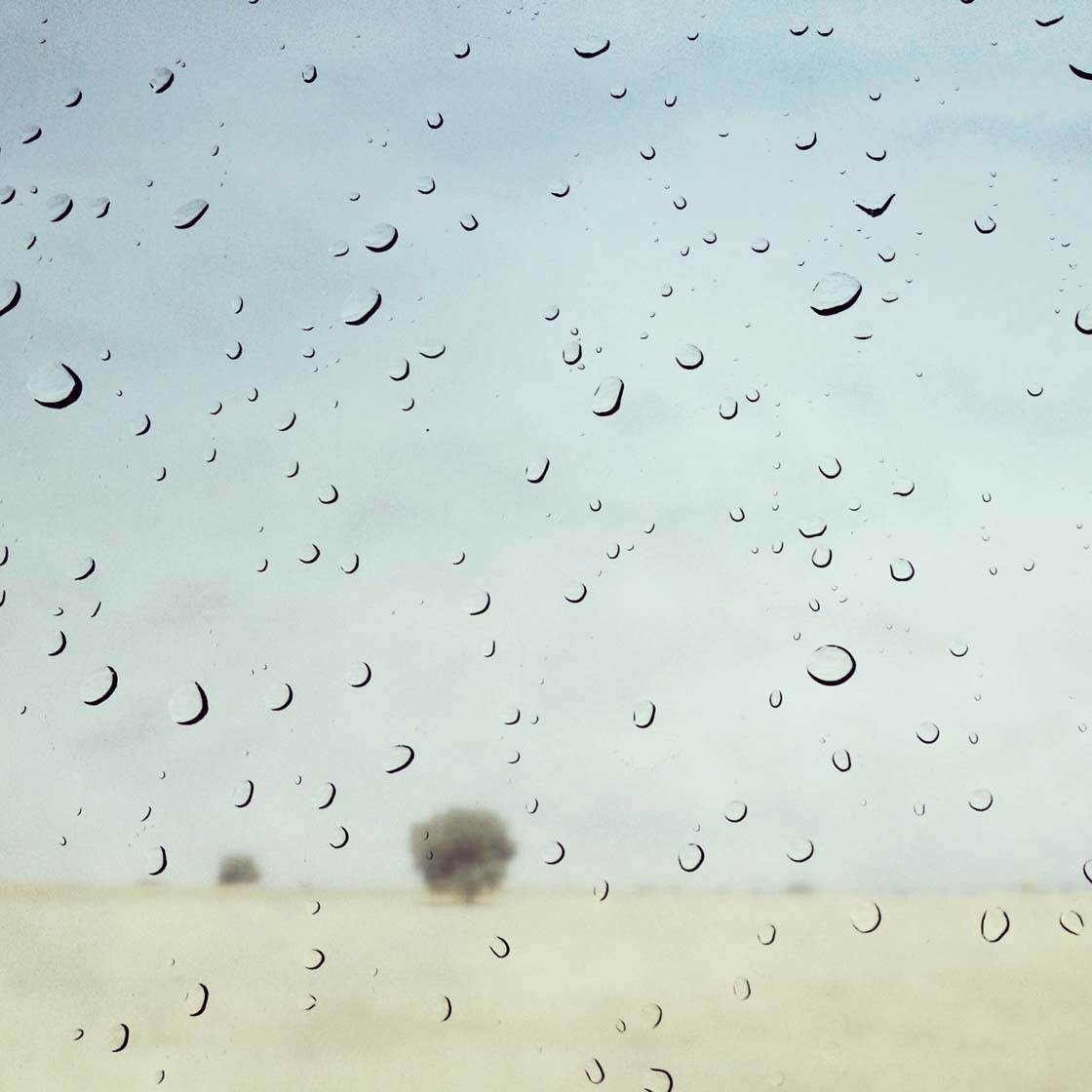 Do you have a favorite photography genre or do you like to experiment and try new things?
I don't think I have a favorite genre, but there are definitely genres with which I feel more comfortable, such as architecture and minimalism.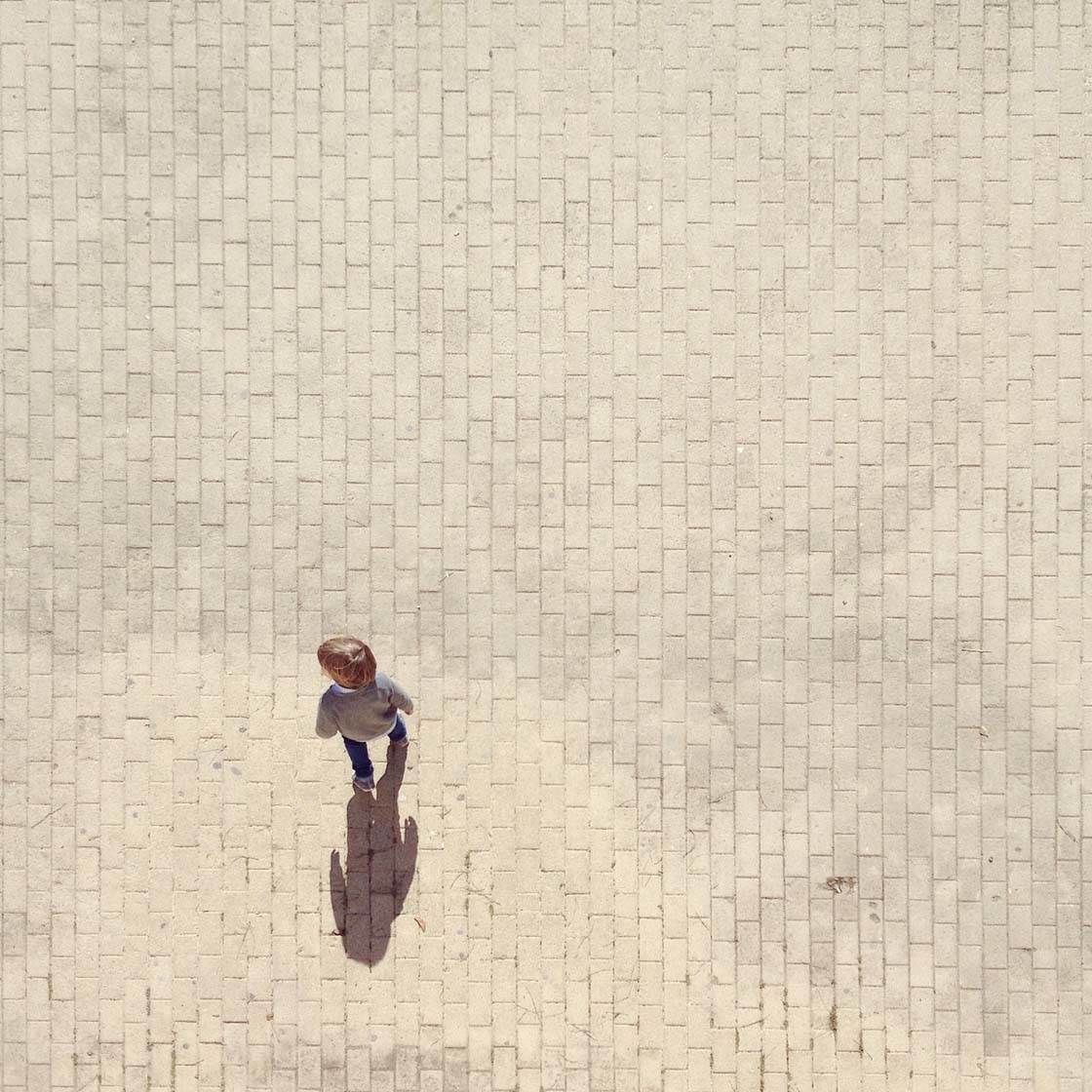 Your photos have a clean and minimal feel, yet at the same time they're full of interesting detail. How do you go about achieving this kind of style?
I try to create a type of photography in which the superfluous doesn't exist.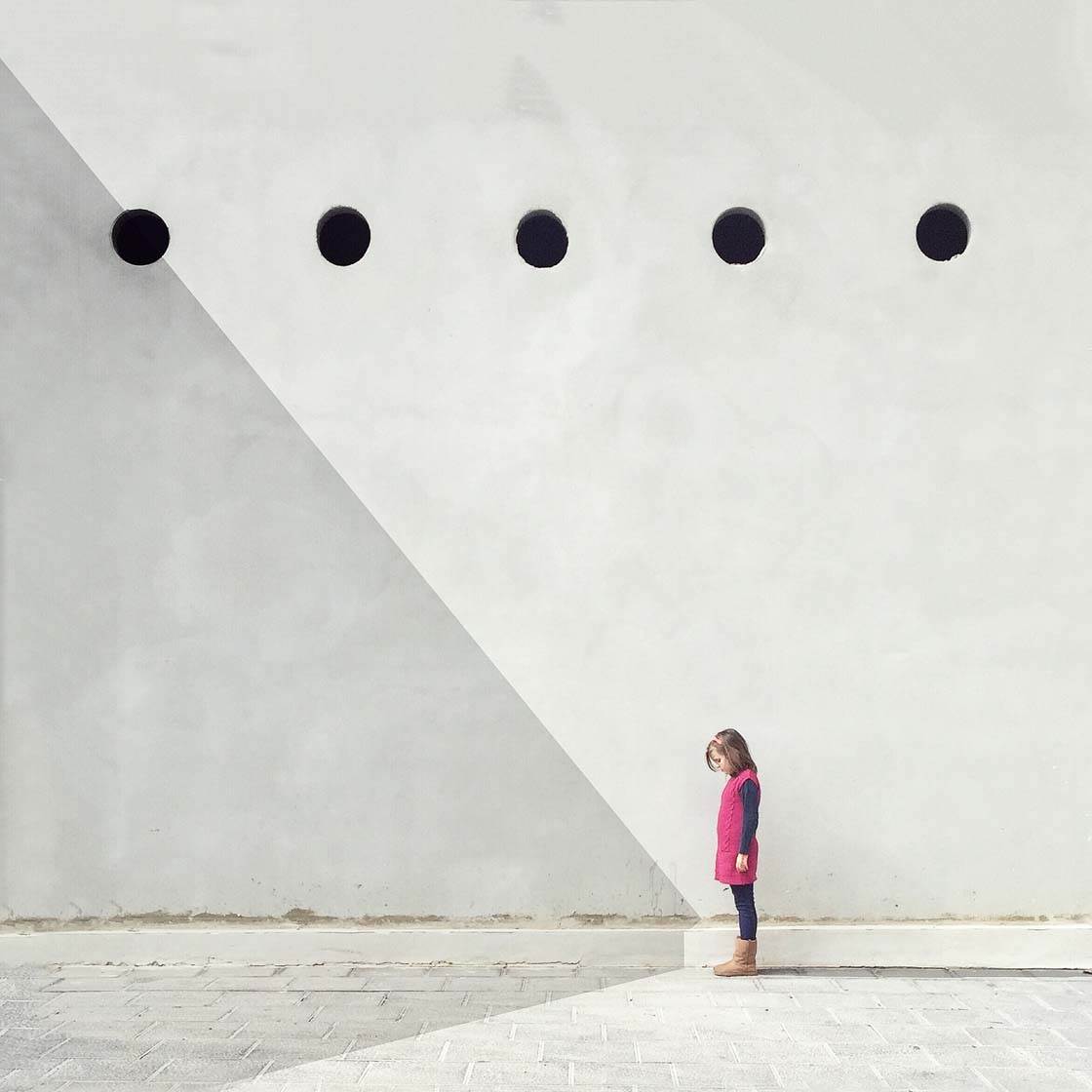 I remove everything that can distract the viewer so that I can guide them surreptitiously toward what I want to highlight in the picture.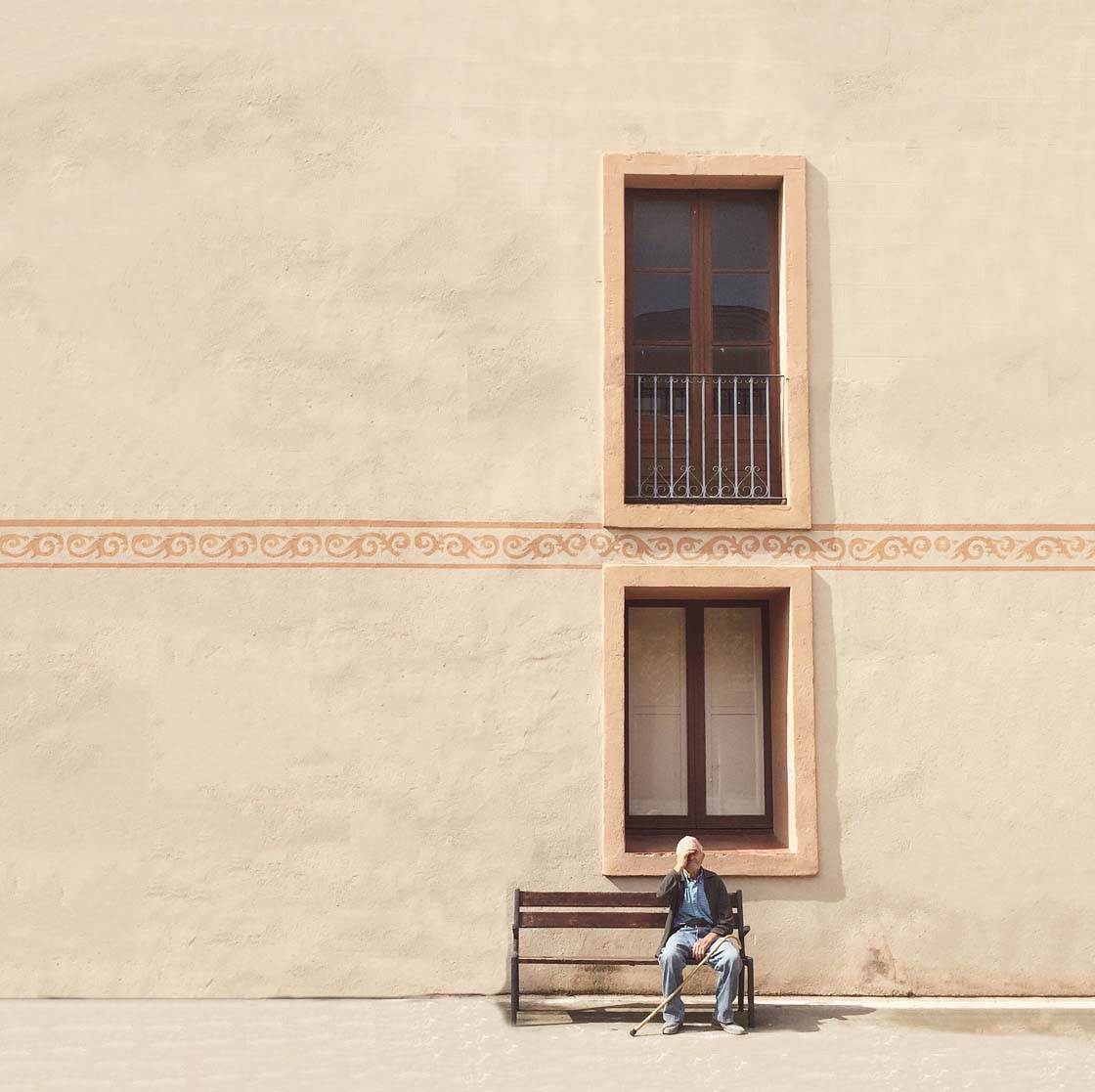 Almost all of your photos include people. How important is it to include a human element in your pictures?
Scale, composition and feeling are all very important for me in a photograph. I try to achieve this by including a human figure.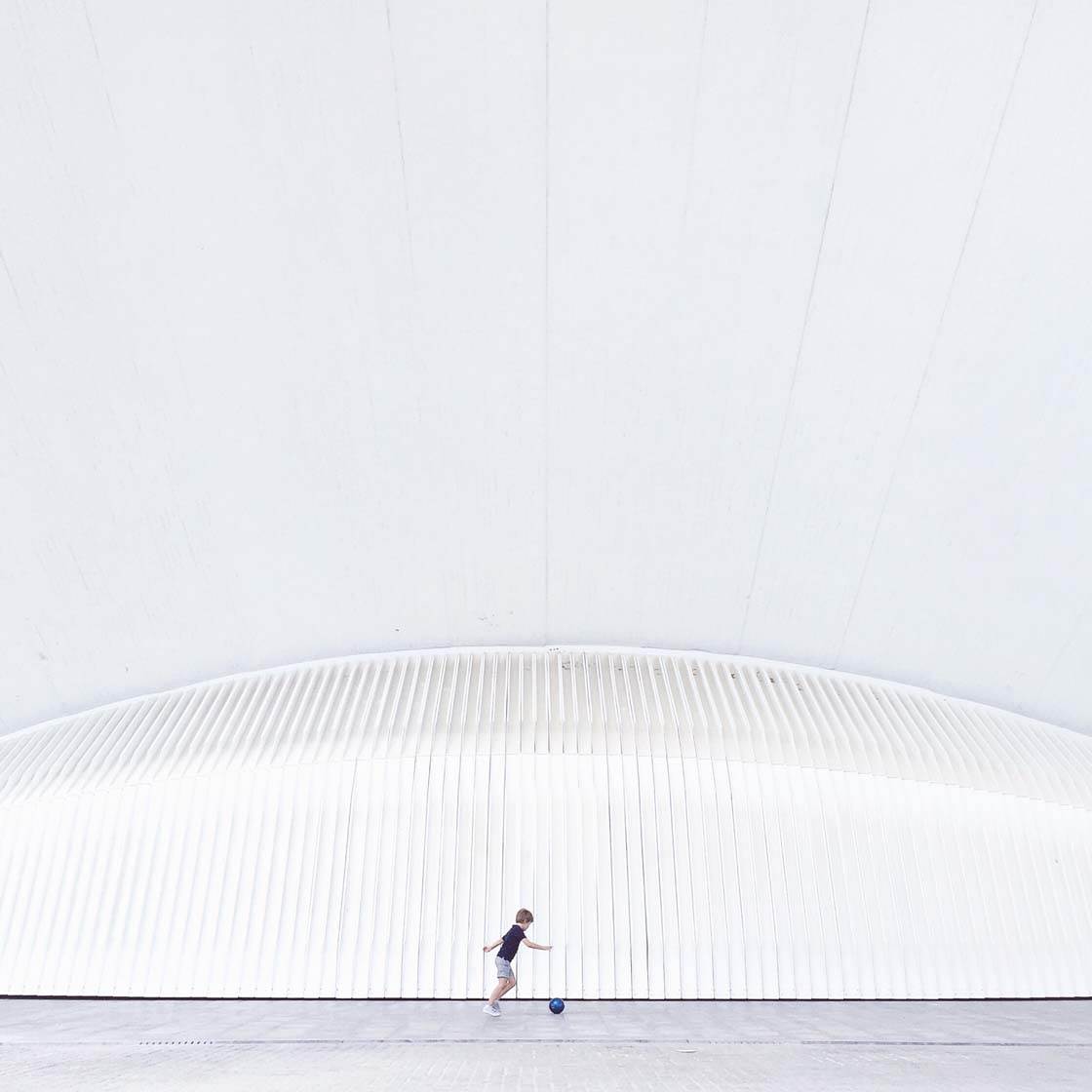 It's what differentiates my beach or landscape photo from yours. It makes it personal by showing where, how and when I took the shot.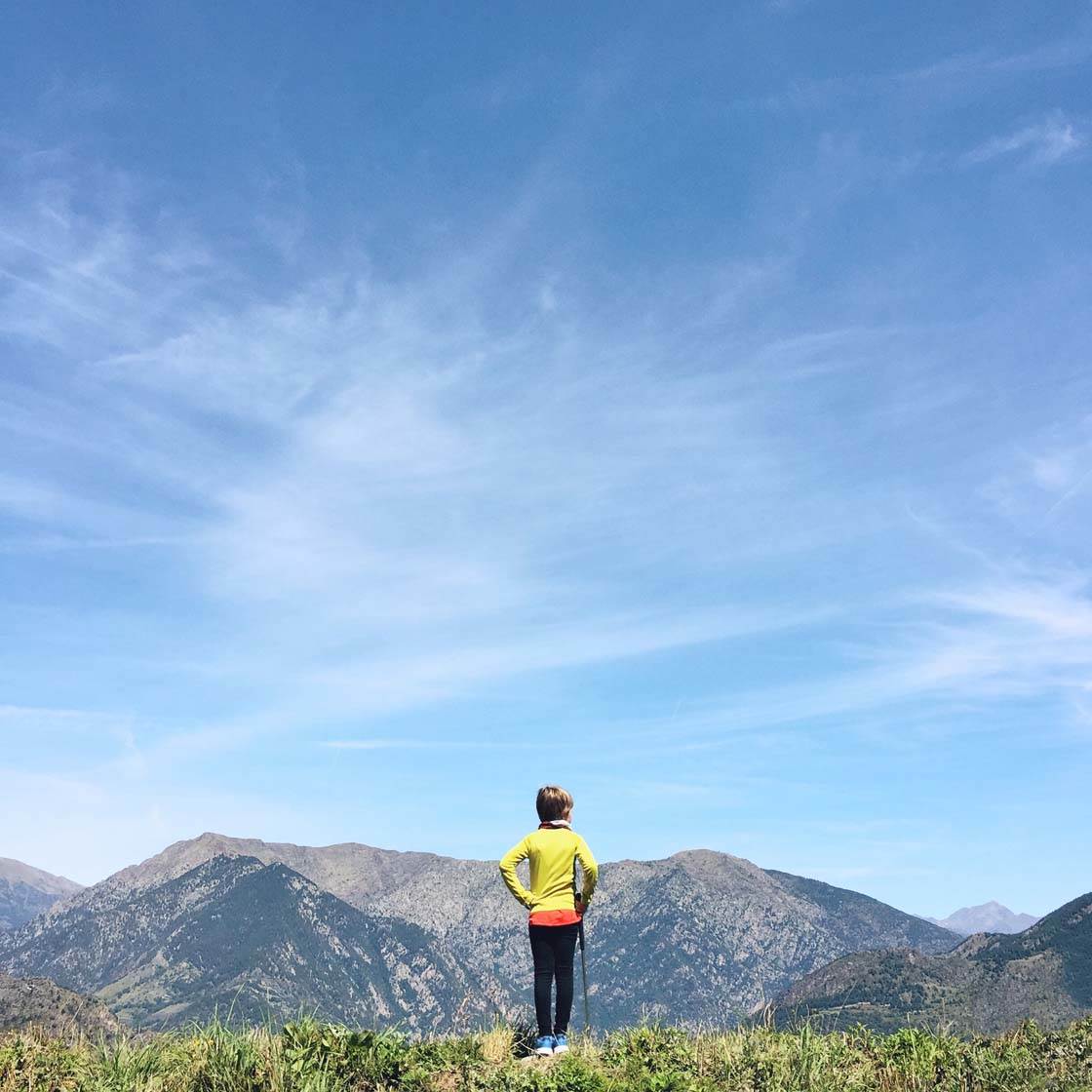 Your children feature a lot in your photos, and they seem like very willing subjects. What tips do you have for taking great iPhone photos of children?
Let the children feel free within the space you're photographing. I'd recommend having some candy to keep them happy.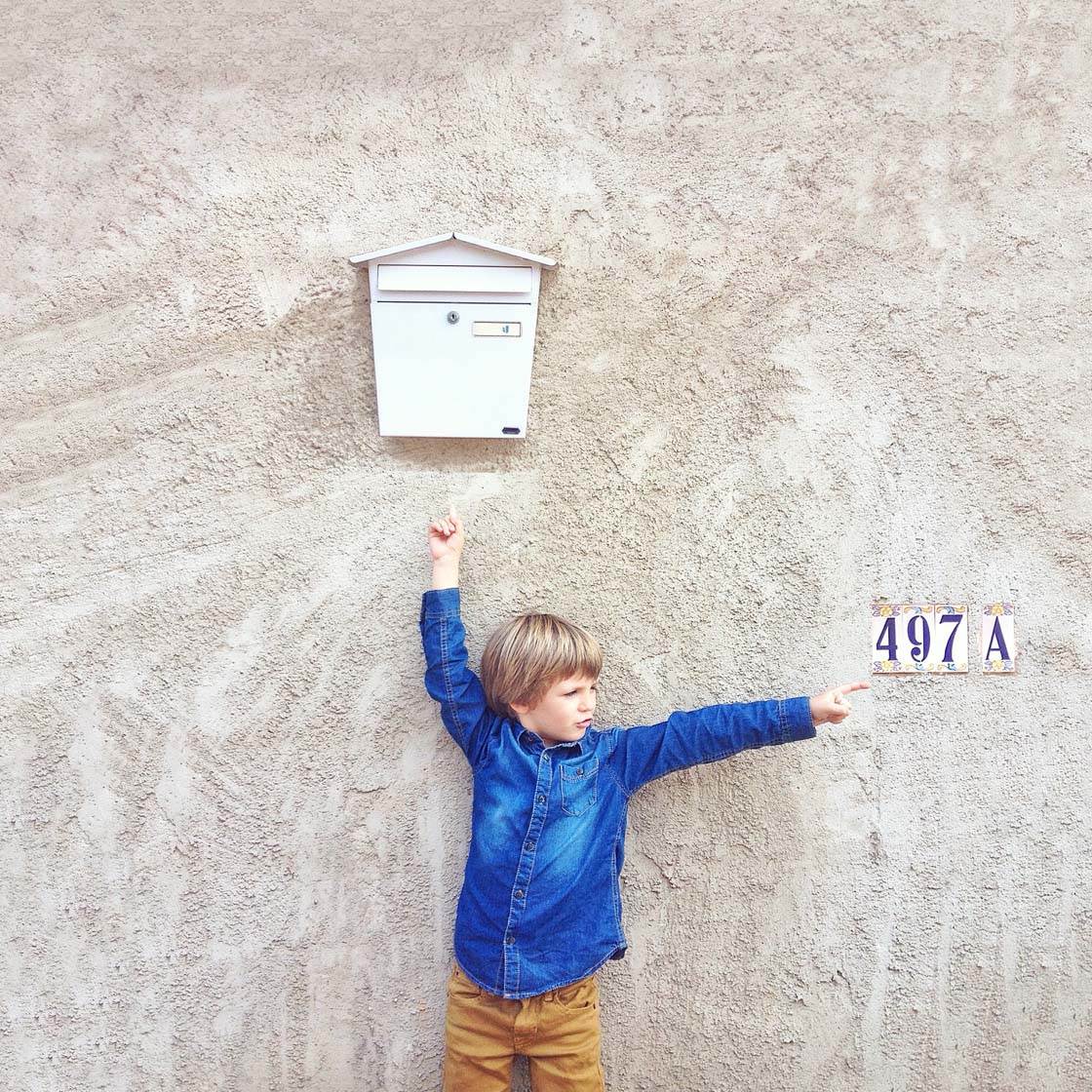 And you'll need patience… Lots of patience… Tons of patience!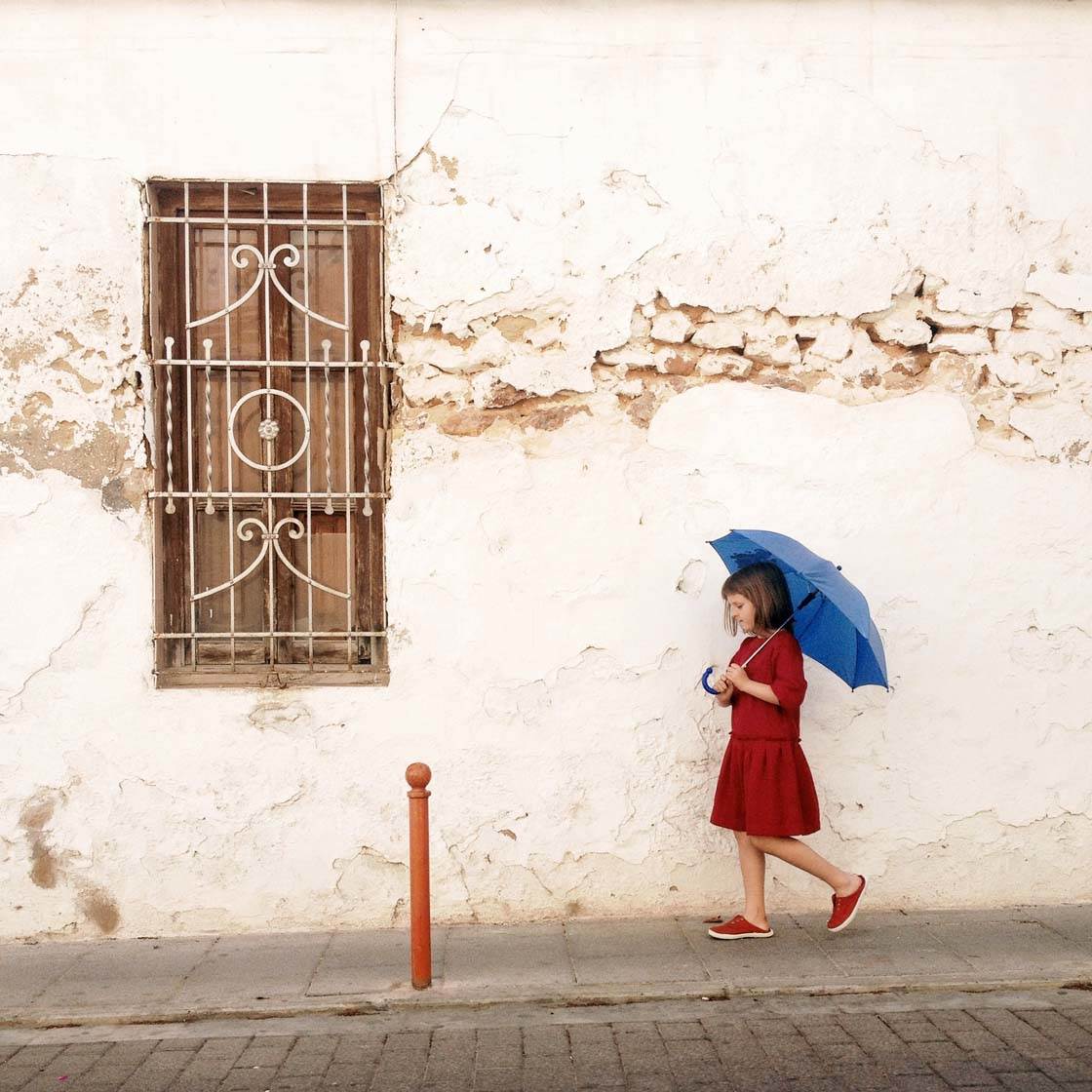 You have a great eye for composition. What composition tips would you give to beginner photographers who want to start taking more eye-catching photos with their iPhone.
It's difficult to speak about composition. I don't think it's a matter of following the rules. It's more instinctive.
I think it's like when you hear a note of an instrument that doesn't sound in tune, even if you don't know music. For me, it's the same with photography and composition.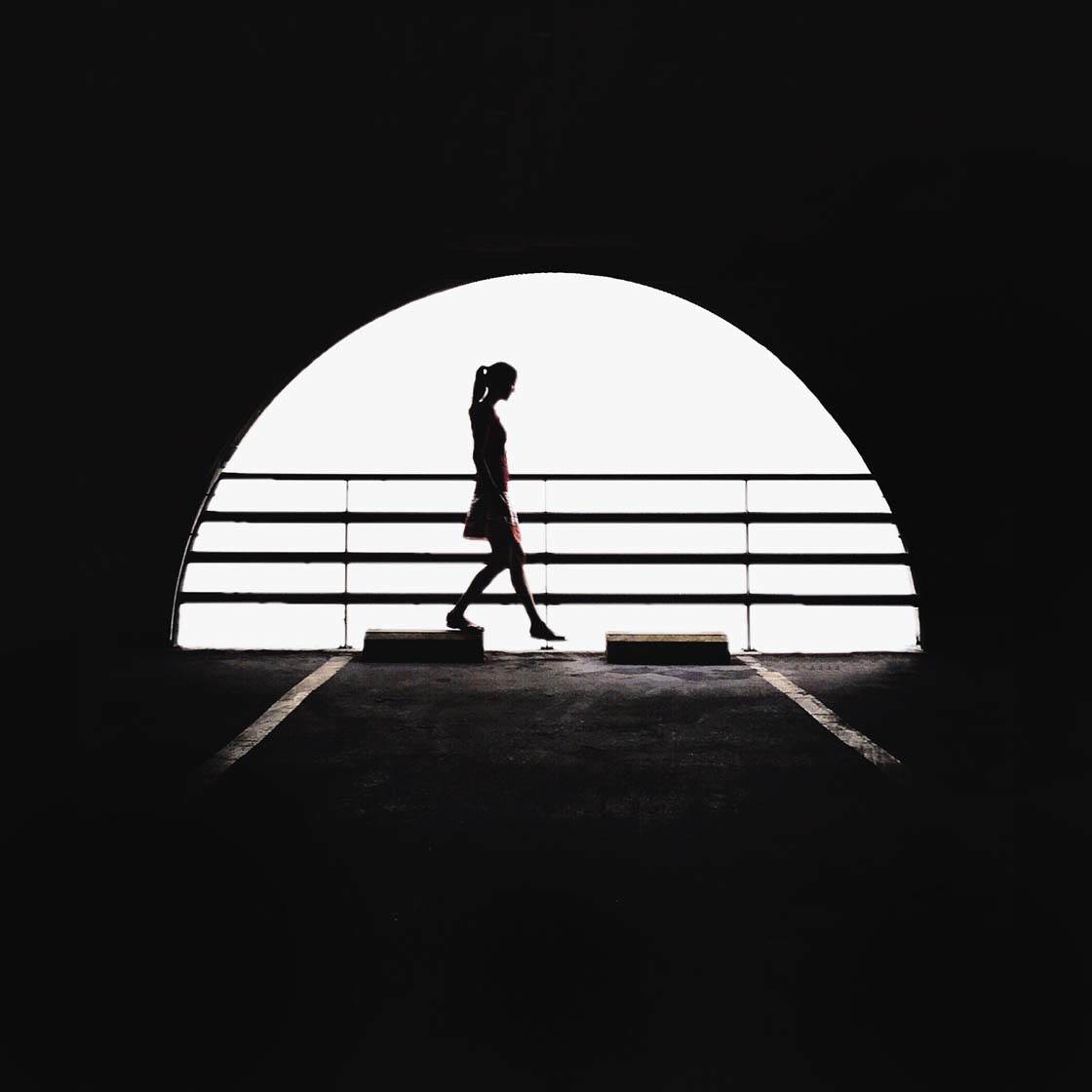 You just know when it's right or when it isn't. When I look at a photo and see everything neat and in its place, then I know it's okay.
I think that to take good photos, you first have to look at a lot of photography. Then you gradually begin to know what works and what doesn't.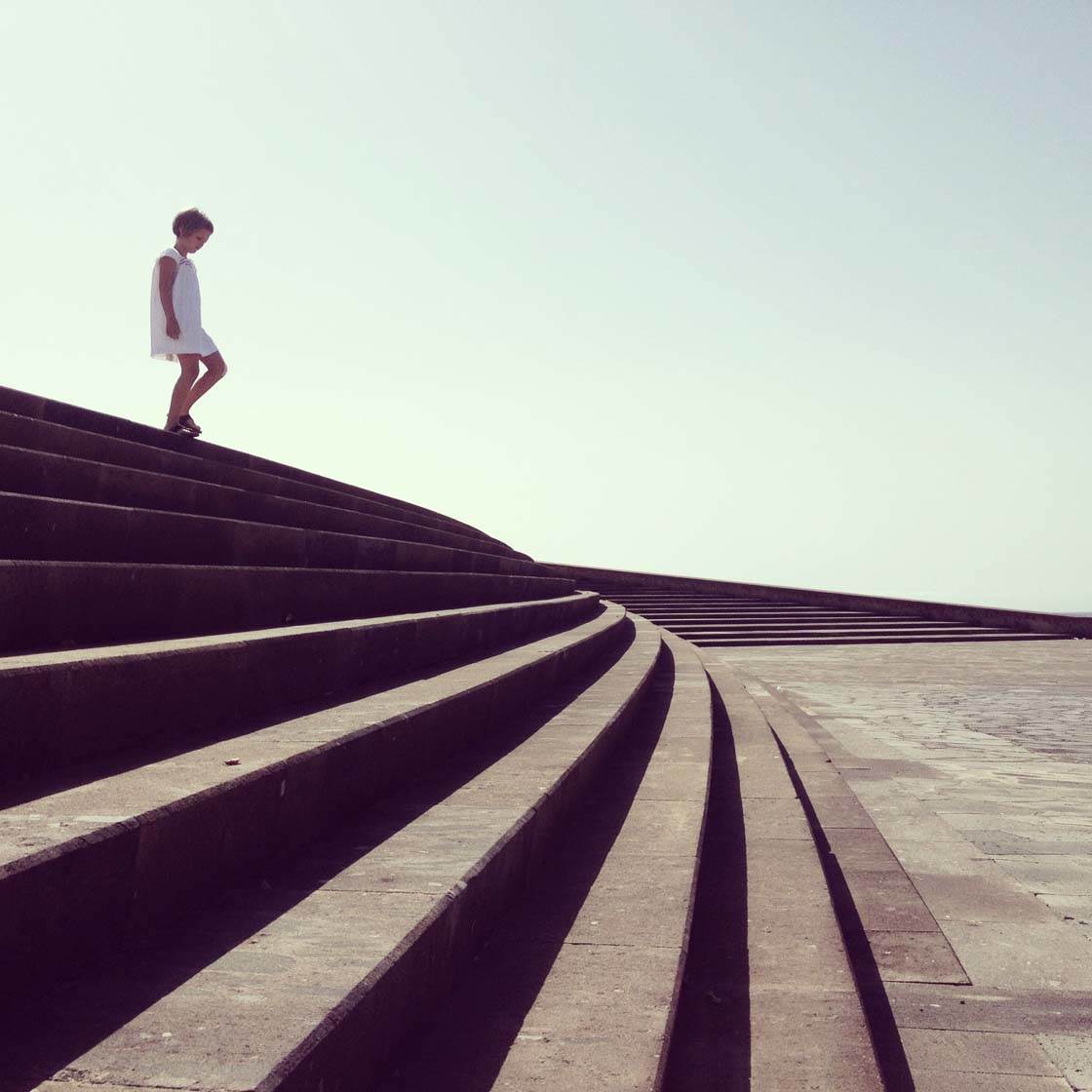 Let's talk about photo apps. Are there any apps that you use for taking photos besides the native camera app?
While there are many apps to shoot with on the iPhone, I always use the native camera.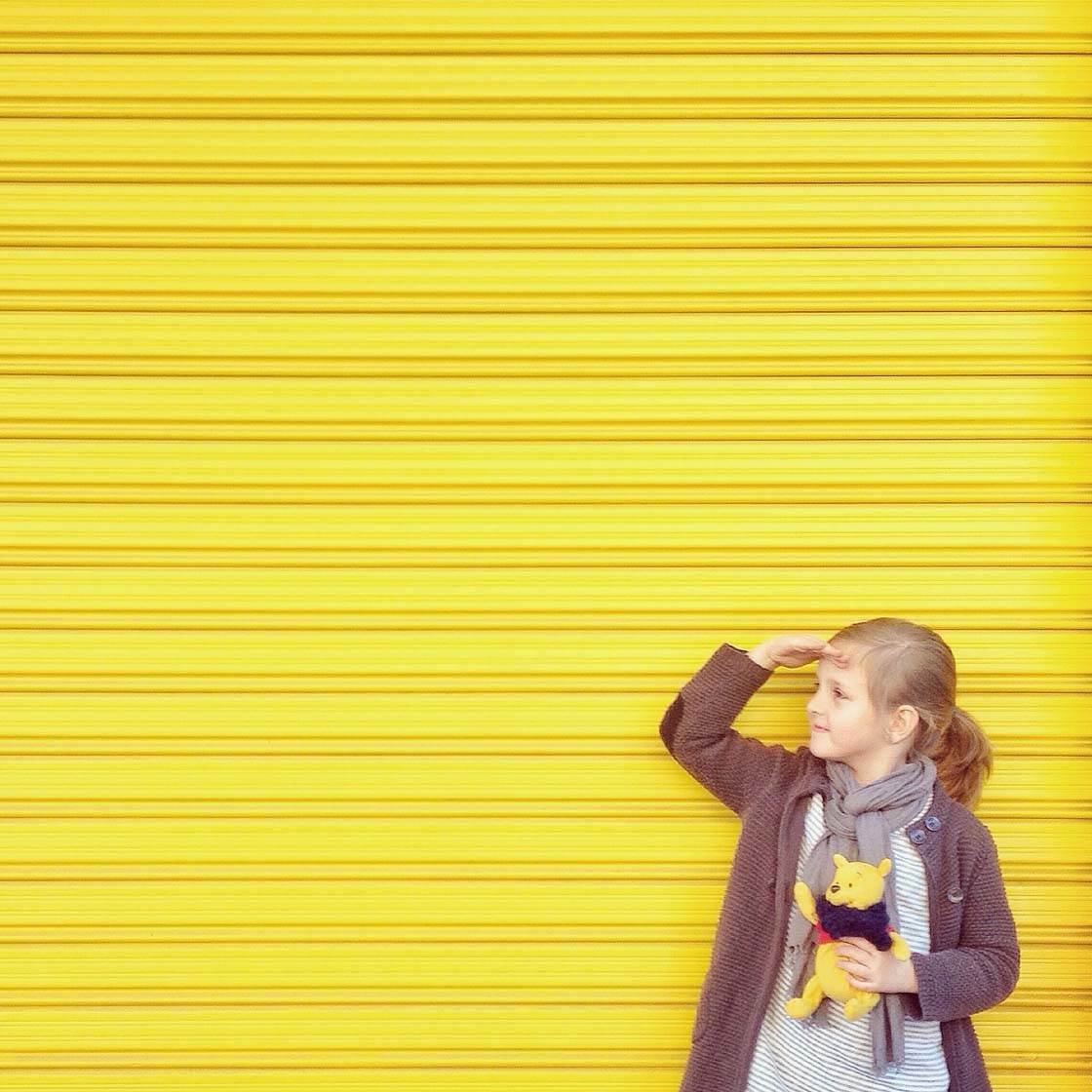 What are your favorite apps for post-processing?
I like to use Snapseed, VSCO and Handy Photo for editing my images.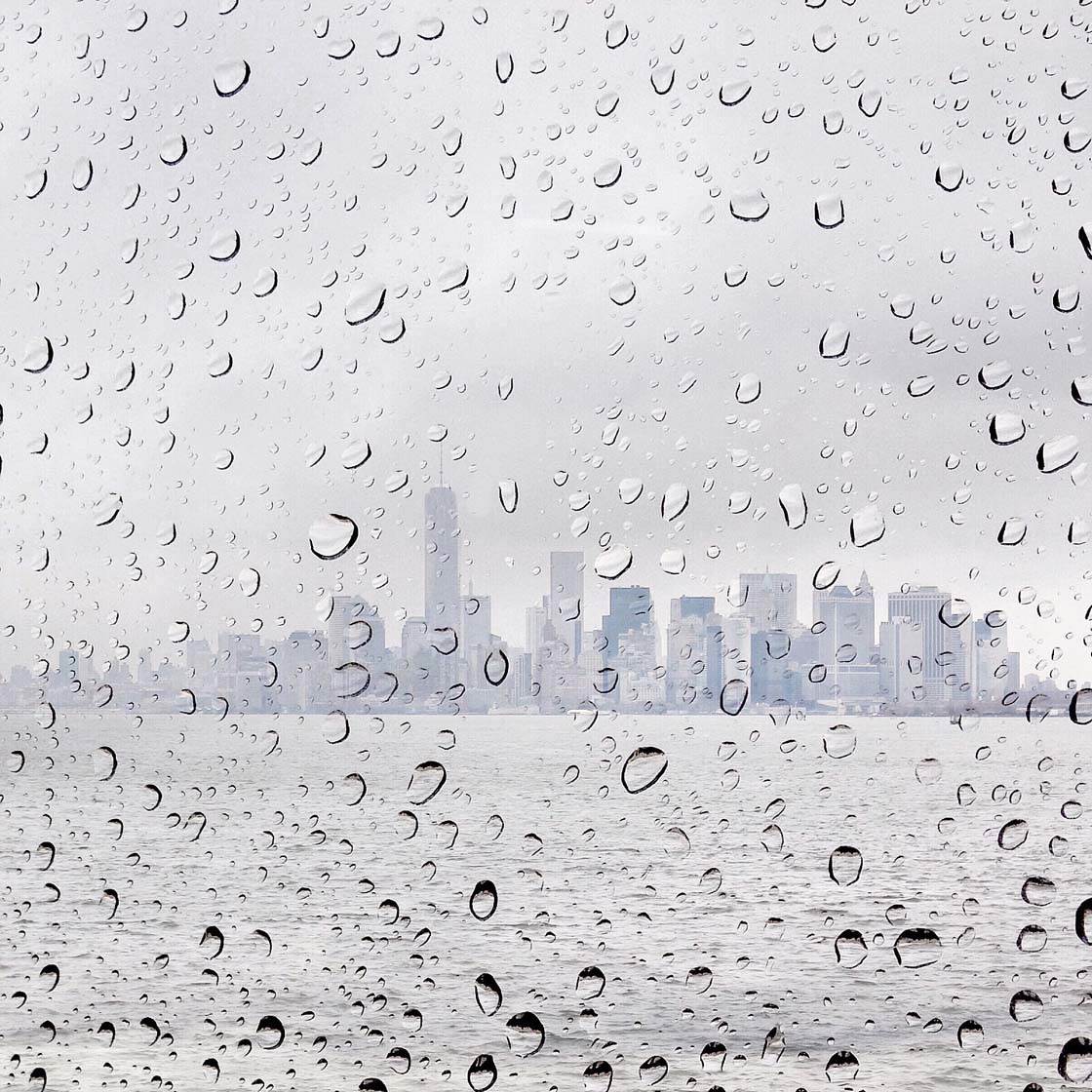 Do you use any iPhone photography accessories?
No, I don't use any accessories to take pictures.
Can you briefly explain the story and editing behind your three favorite iPhone photos?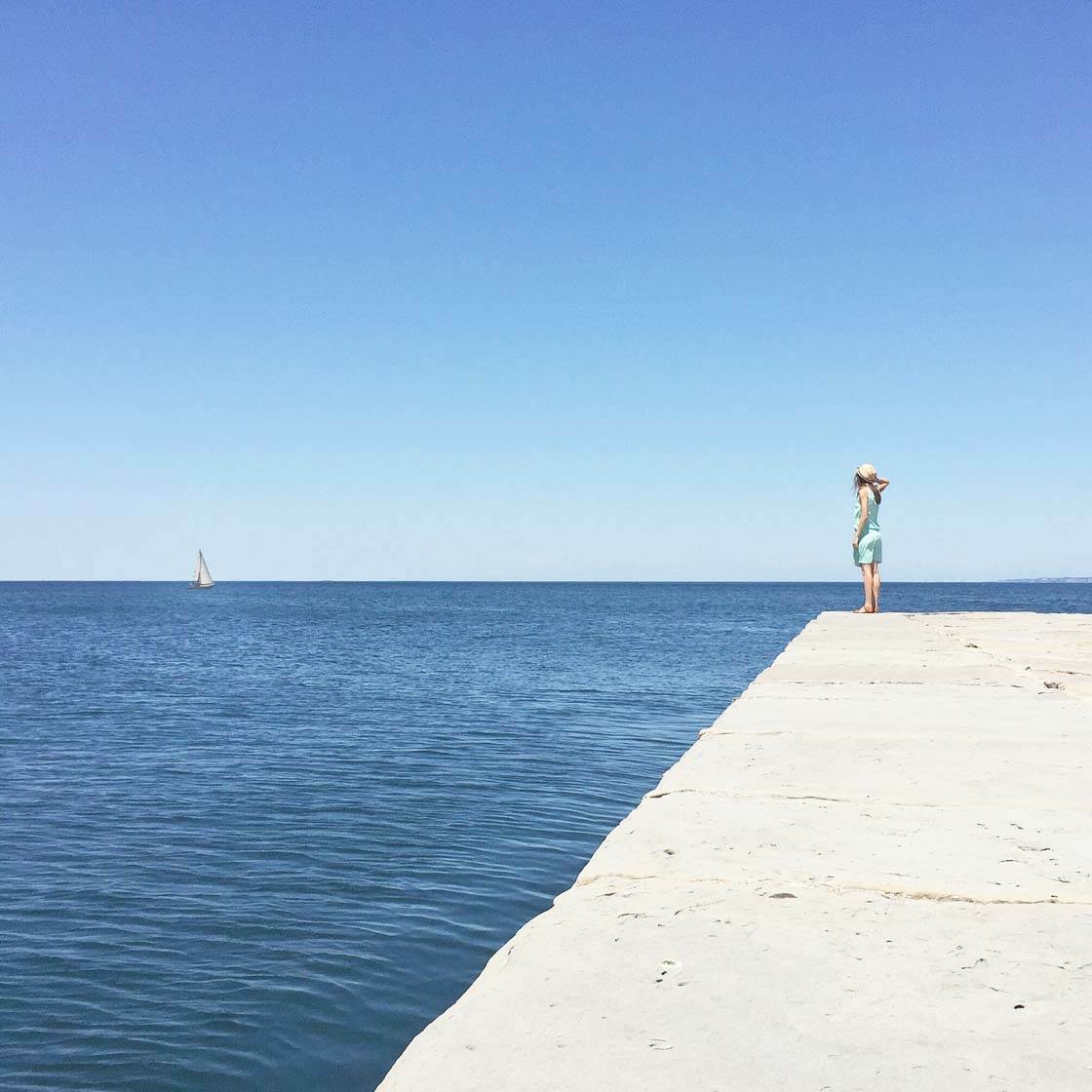 This photo is from my last trip to Trieste in Italy. It's one picture from a whole series of photographs of this beautiful city.
The photo was taken with the native camera app on the iPhone 6, and I performed a light edit with Snapseed and VSCO.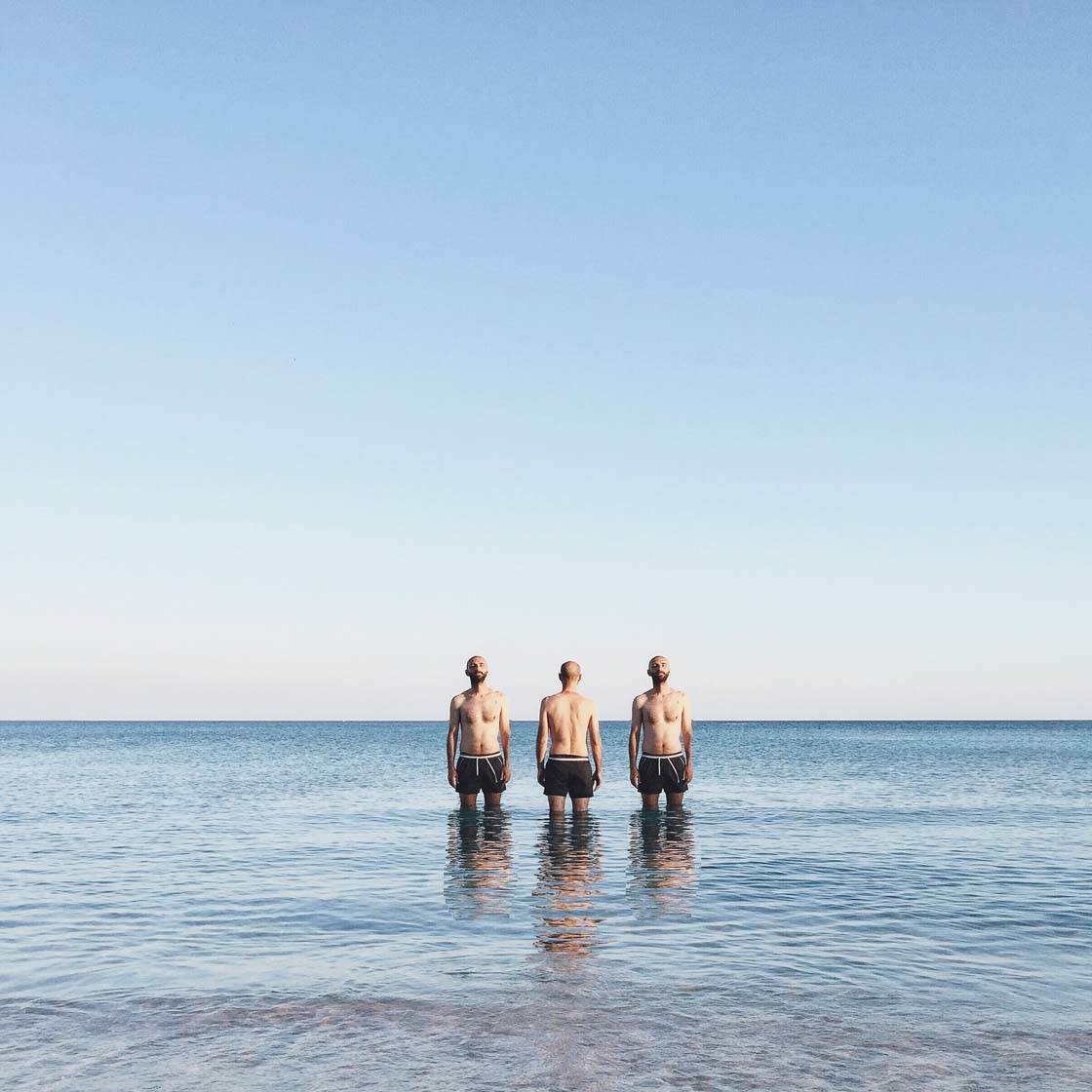 This photo is from my trip to the Salento area in Southern Italy. It was a great trip with wonderful people.
The photo shows the creative possibilities of mobile photography. I took three separate photos (one for each body), then used the Image Blender app to combine the images.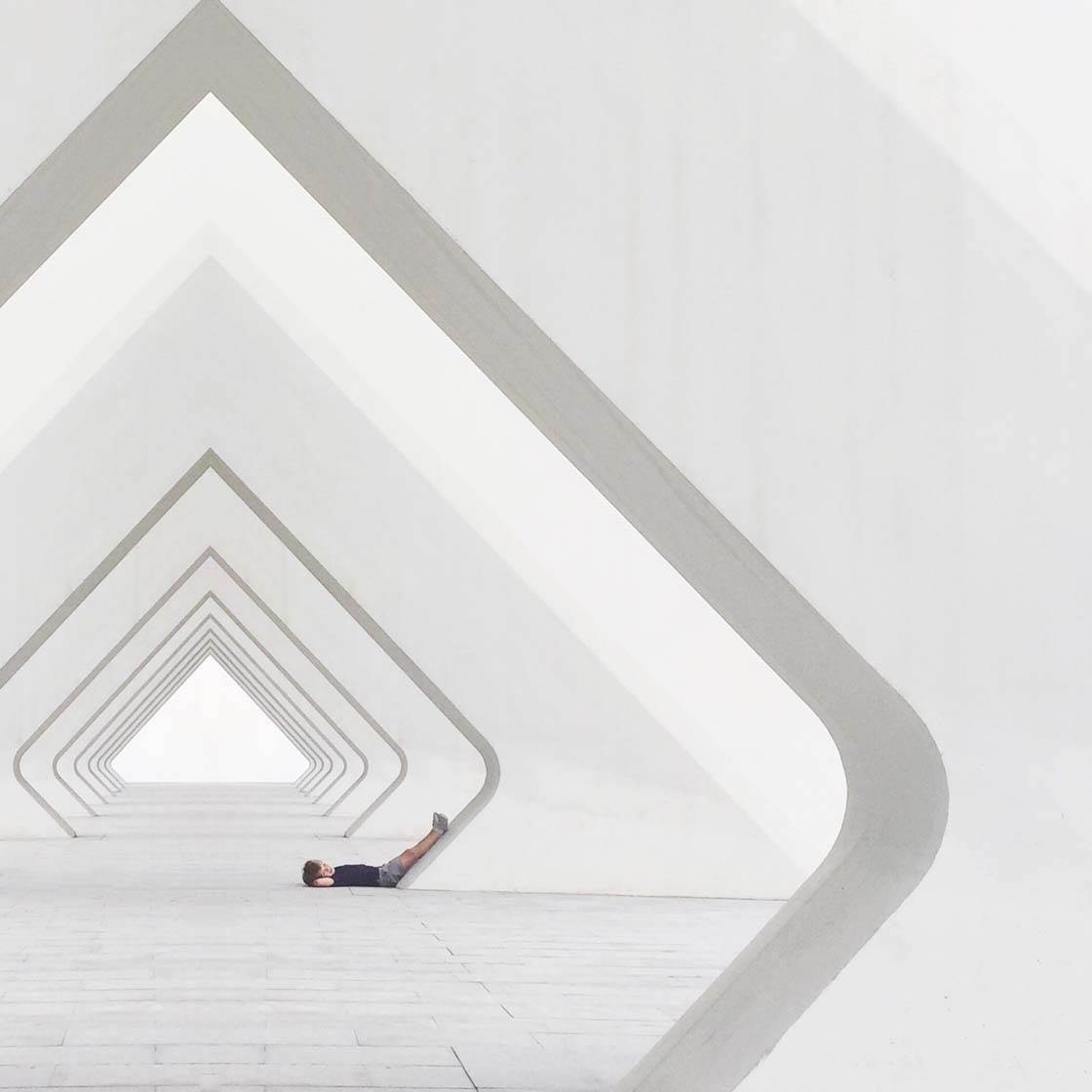 This photo is from my city, Valencia. It's a place that I'm sure has been photographed thousands of times. But as I mentioned earlier, the human figure is the difference in my picture.
I used the PicFrame app to create the symmetry. The app is used for creating photo collages, but you can also use it to create a symmetrical mirror image.
I chose a frame with two squares and put the same photo into each square. Then I flipped one of the images so that it mirrored the image on the other side, creating a symmetrical composition. I moved the central axis to the left so that the symmetry was off-center.
I used the Handy Photo app to erase the boy that was mirrored on the left of the image, then I used Snapseed and VSCO to balance the tones.
You have over 100,000 followers on Instagram. How important is this online community to you, and what effect has it had on your photography?
Instagram is very important to me. My followers are like the jury – they give me the verdict on my work.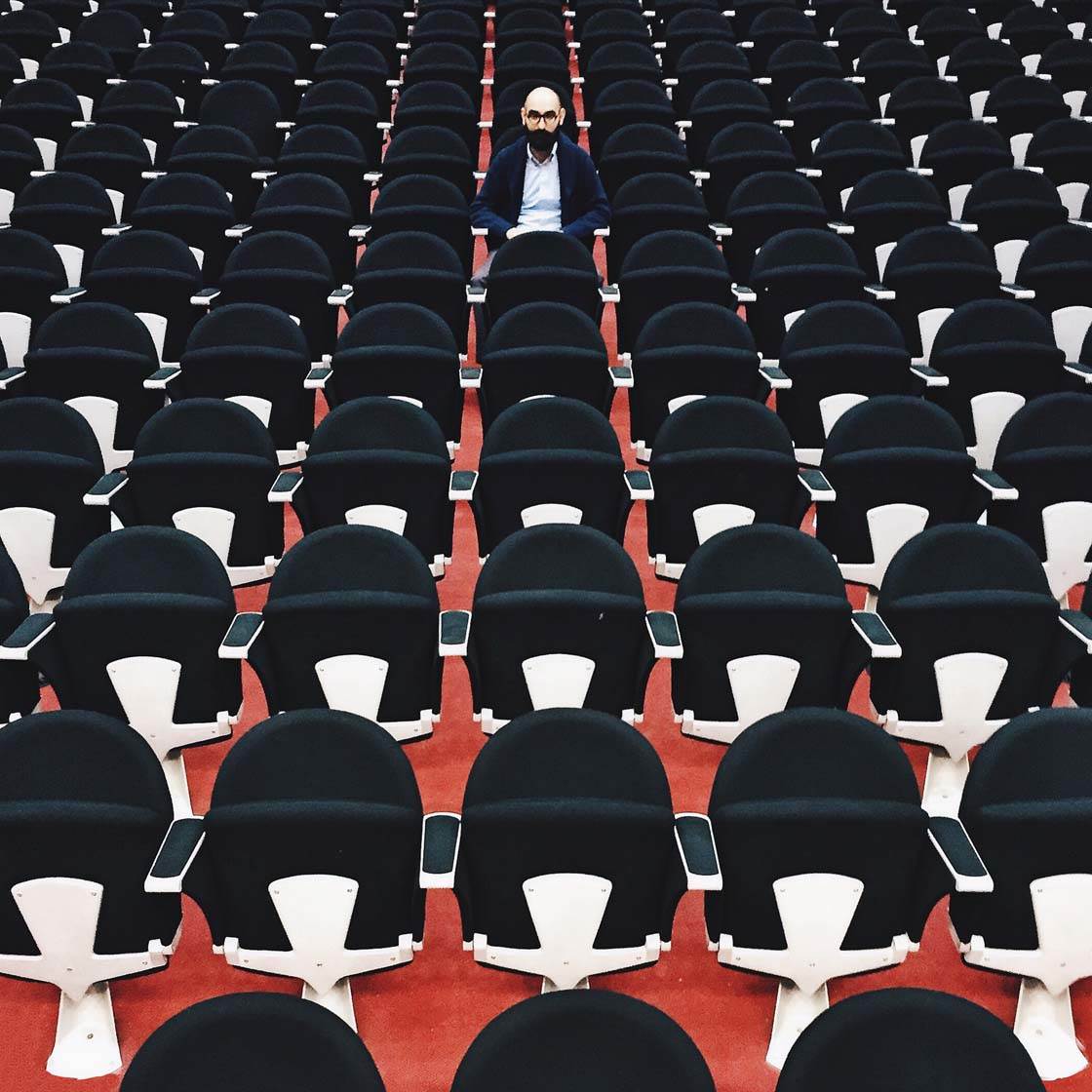 What tips do you have for beginner iPhone photographers who want to start taking more creative photos with their iPhone?
Experiment with different types of photography and then fully investigate the one in which you feel most fulfilled. The most important thing is to find the common thread in your work.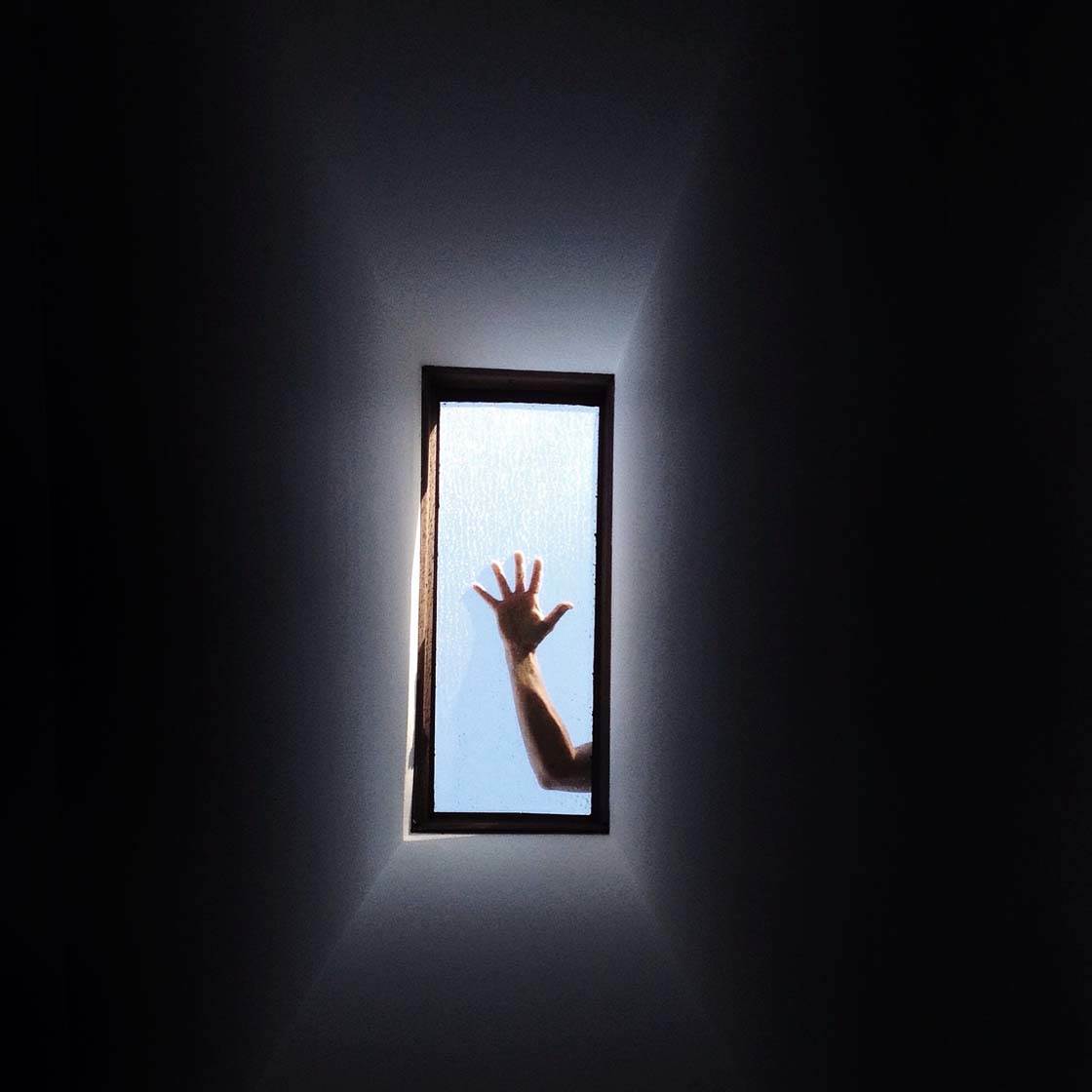 Which iPhone photographers do you admire the most?
It's impossible to say, but if you check who I follow on Instagram you'll get an idea of the photographers that I like.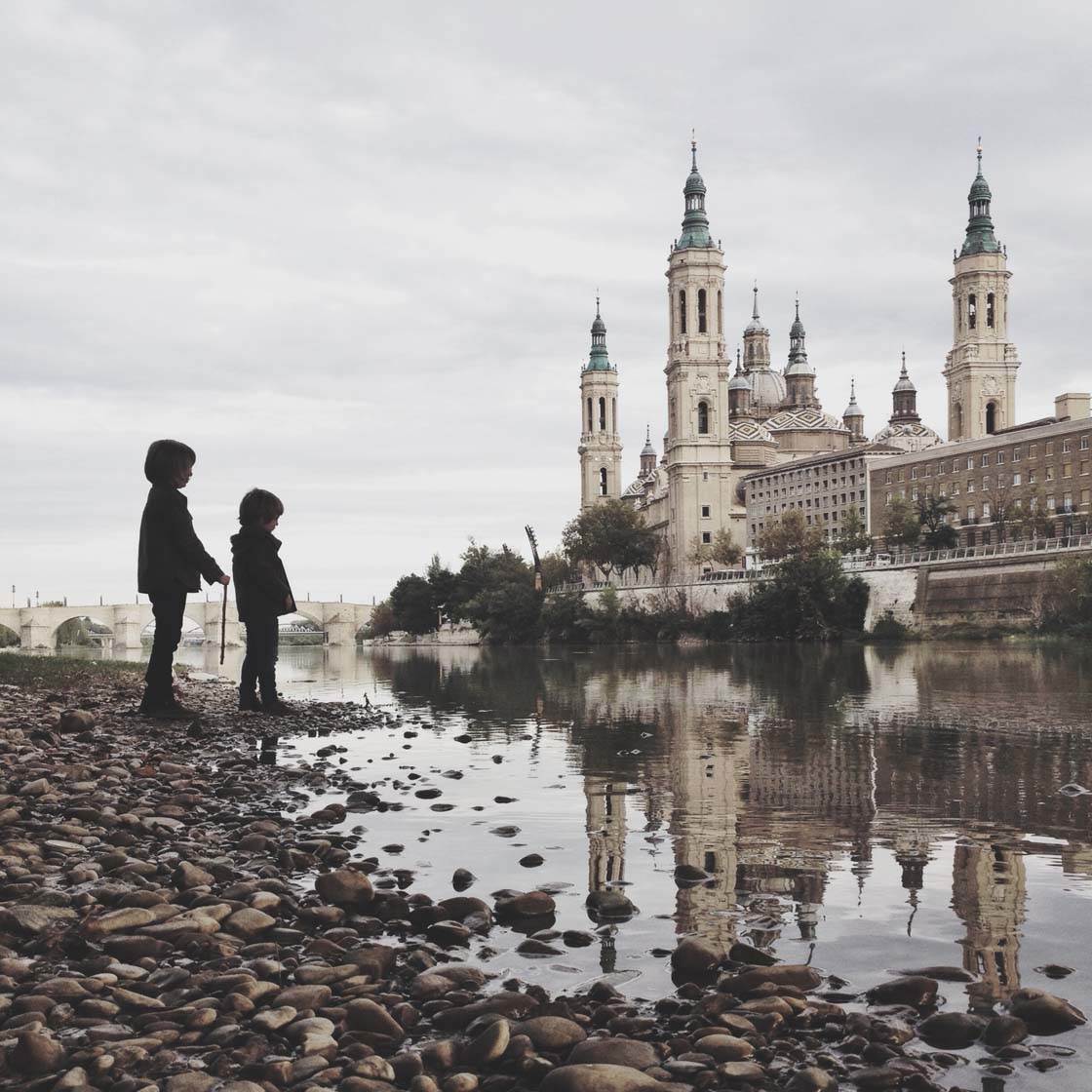 Where can we see your iPhone photography?
I'm just on Instagram @ejota_seventyeight and I also share my photography on my blog: realitybitesbyelo.wordpress.com