Cocu Liu is an incredibly talented iPhone photographer based in Chicago. He is a master of light, capturing stunning silhouettes, shadows and reflections. His images caught the eye of the judges in the 2014 iPhone Photography Awards, with several of his photos making it into the winners list. In this interview you'll learn more about Cocu and how he captures such mesmerizing images with his iPhone.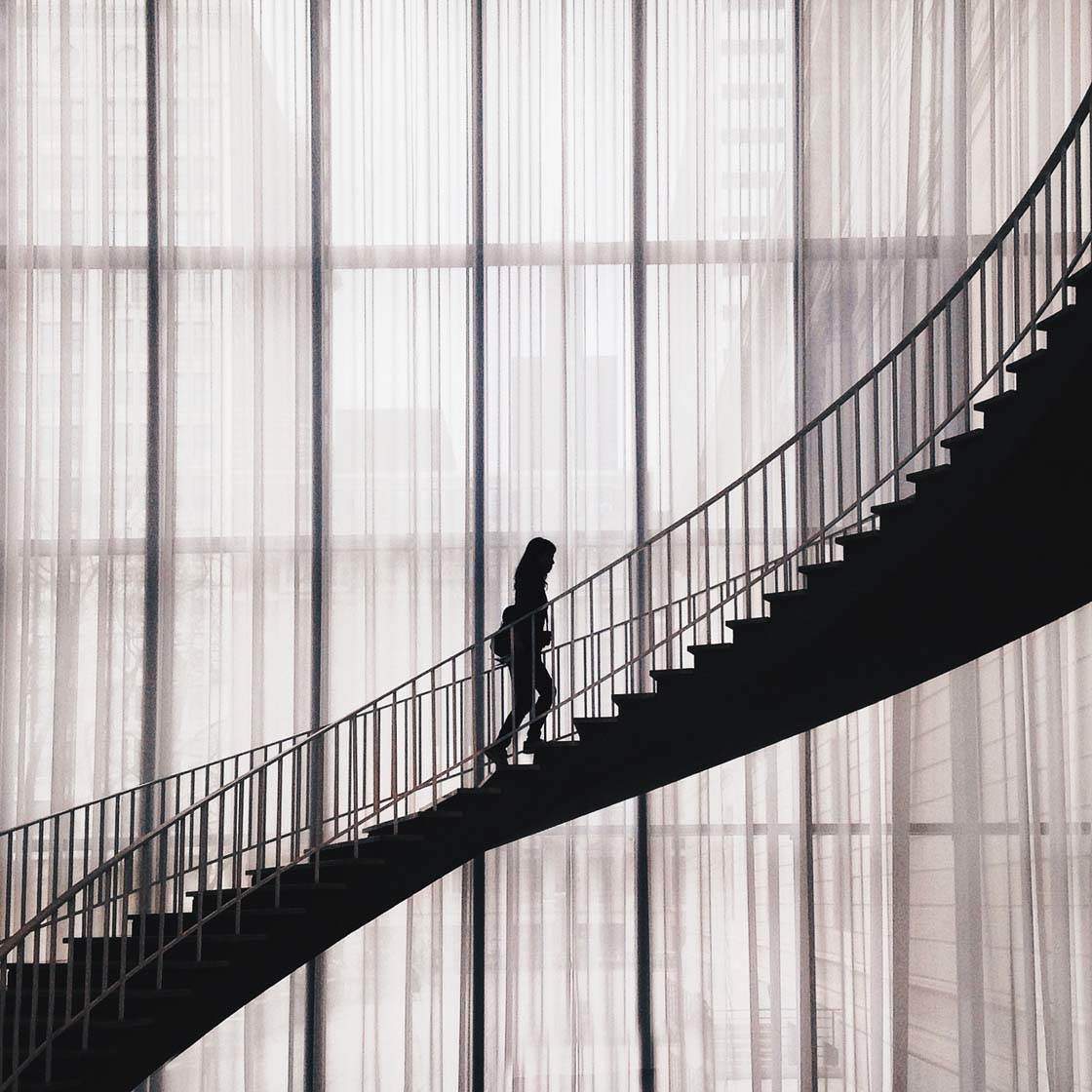 Tell us a little bit about yourself.
I'm a 31 year old man, married with no children. I grew up in Beijing, the capital city of China.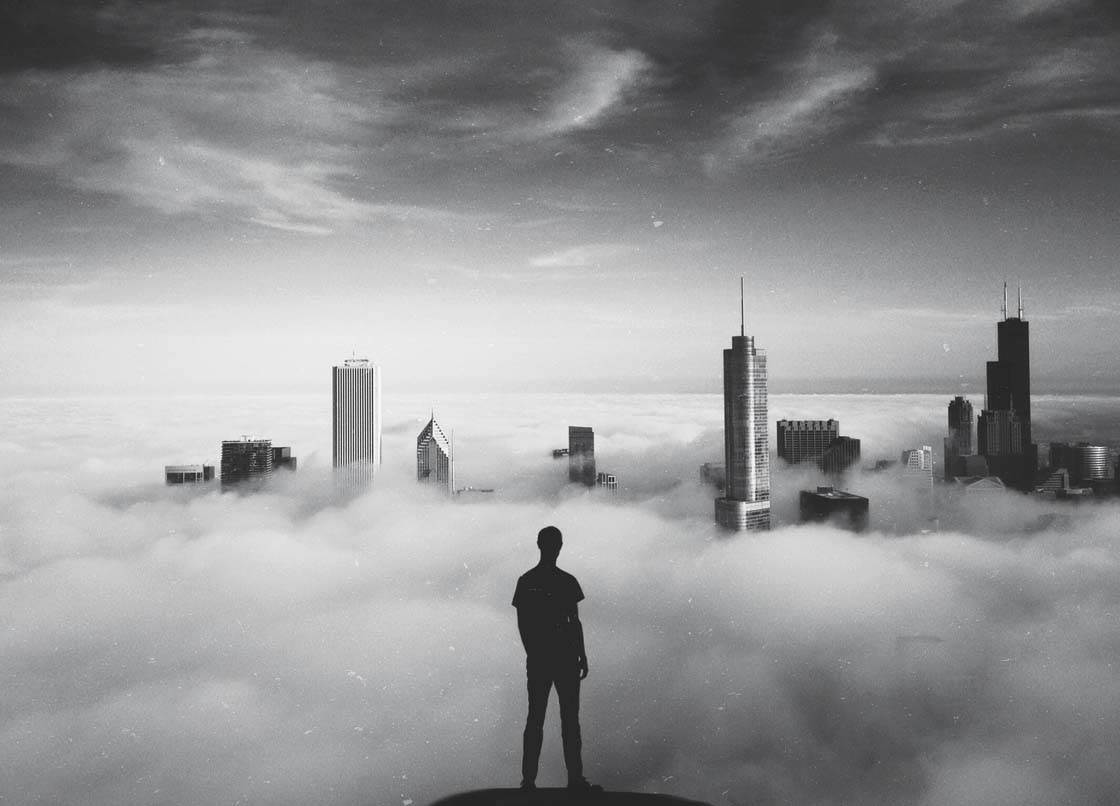 I've lived in Chicago for almost 4 years. I'm an interaction designer at a financial service firm in downtown Chicago.
How did your iPhone photography journey begin?
I got my old iPhone 4 in 2010, and I fell in love with it for taking pictures because it's so compact. I could carry it with me at all times.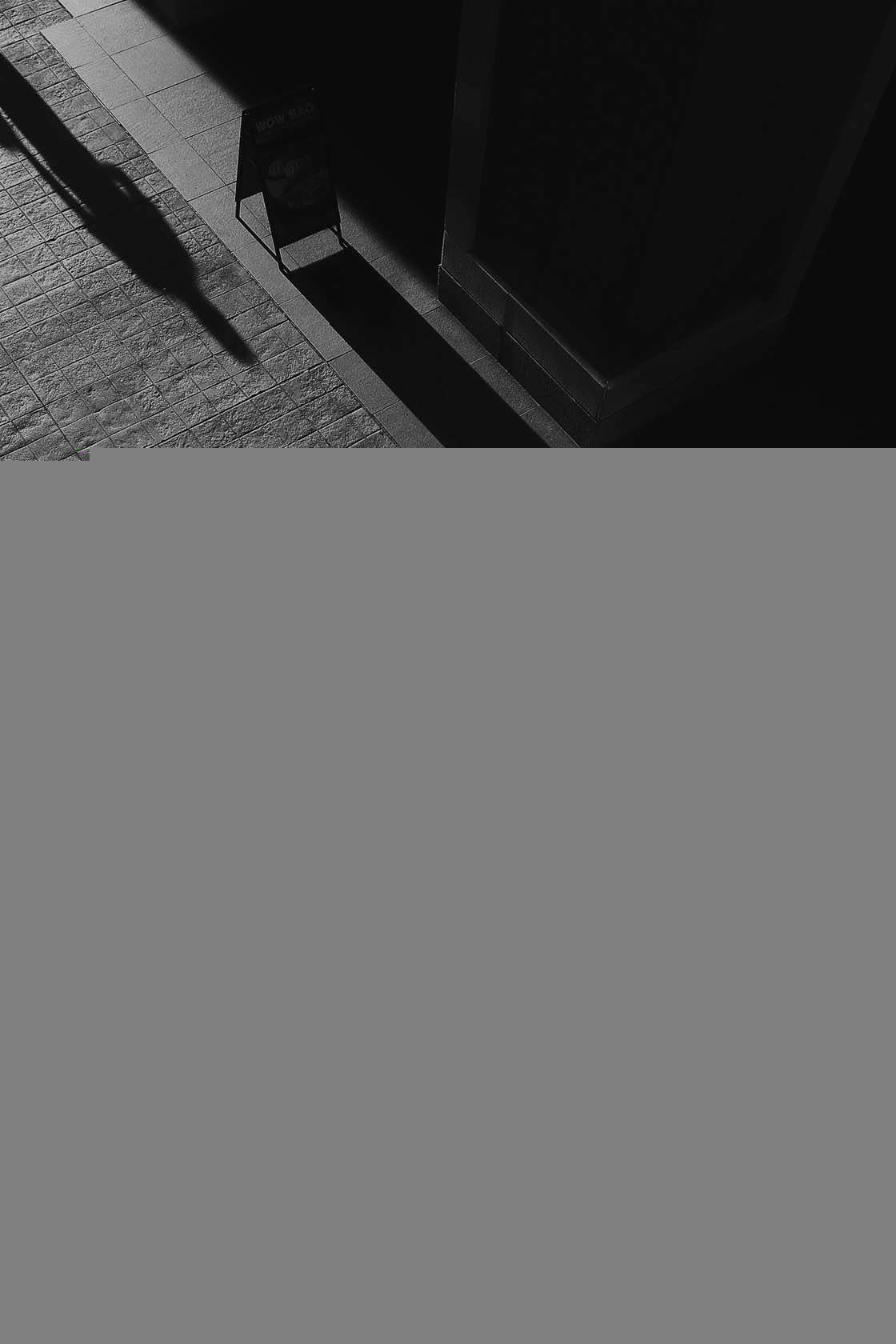 I started to publish my work on Instagram around 2012. I really like the Instagram community and people's creativity there. I currently use an iPhone 6 for my all shots on a daily basis.
Do you have any kind of photography background?
I don't have a photography background, but I studied fine art and design when I was in college.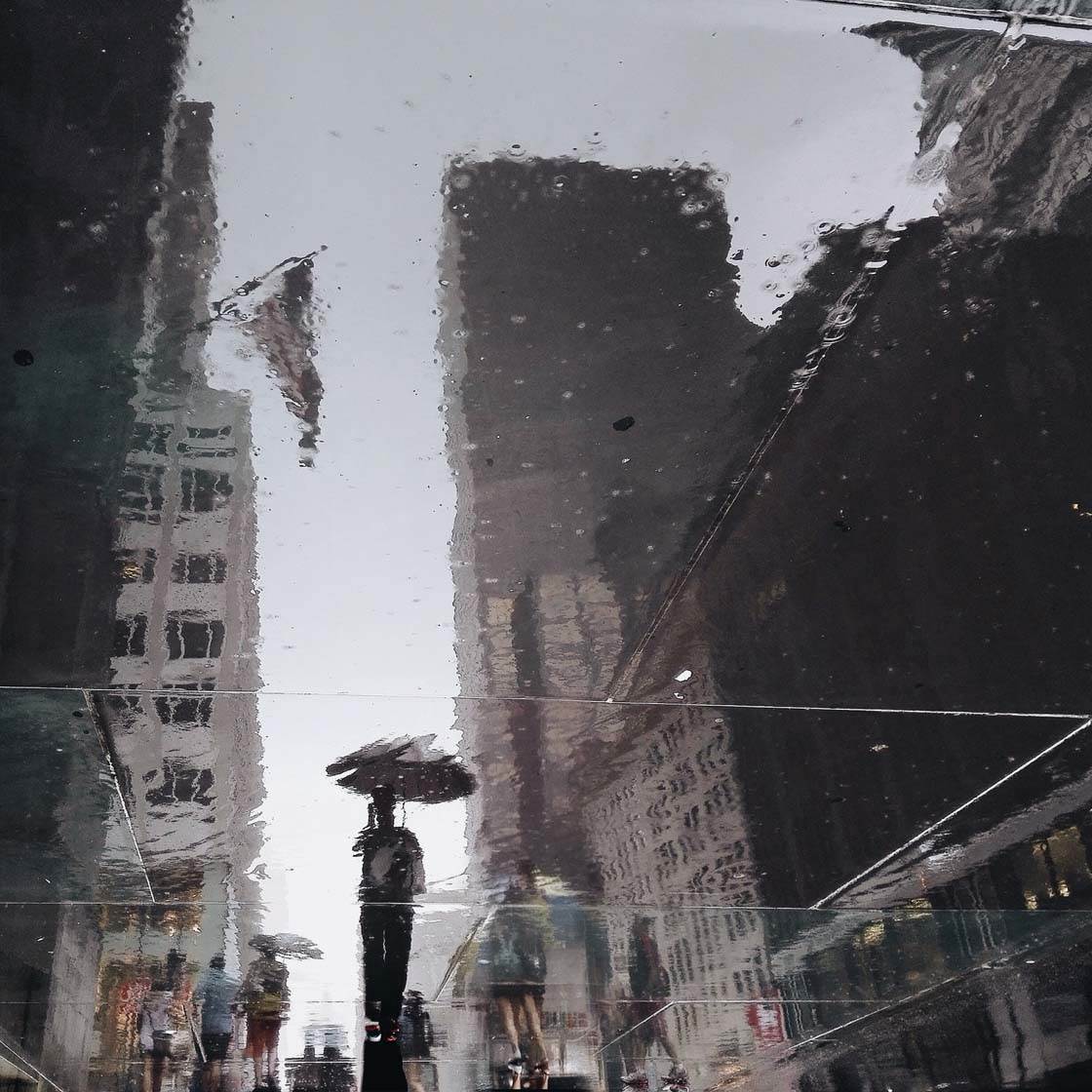 What inspires you to take photos with the iPhone?
For the inspiration of my photography, I would say it's the light. I love to experiment with shooting things in different kinds of light, no matter whether it's harsh light at sunset or soft light during the rain.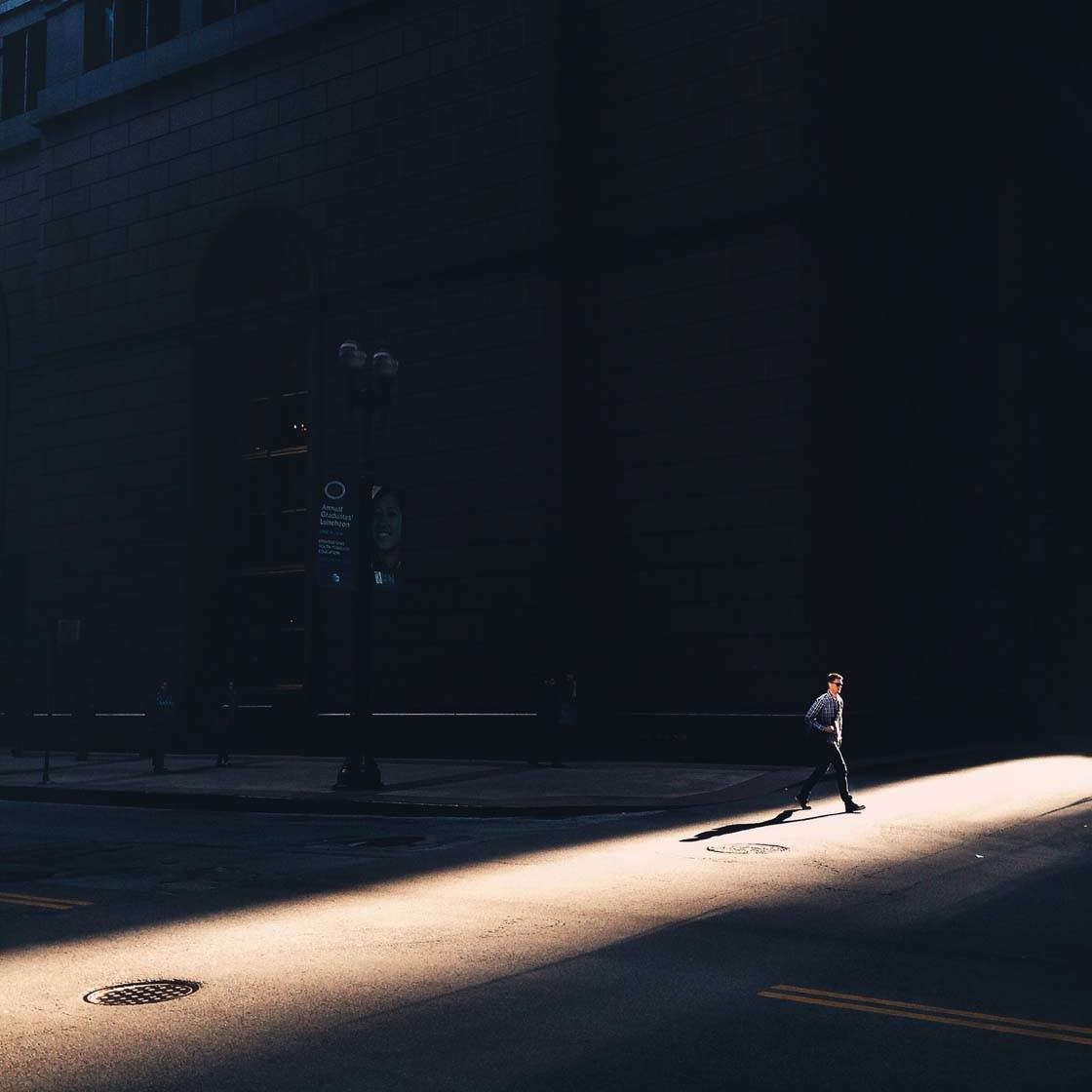 The light mostly defines how things look in my photos and what emotions could be brought into the frame. In addition to that, Chicago is such an amazing city and the architecture is absolutely stunning.
Do you have a preferred photography genre or do you like to experiment and try new things?
I don't believe I have a specific photography genre. I always love to try new things. I spend a lot time on the street, but sometimes I get tired of this and will change to shooting nature or portraits.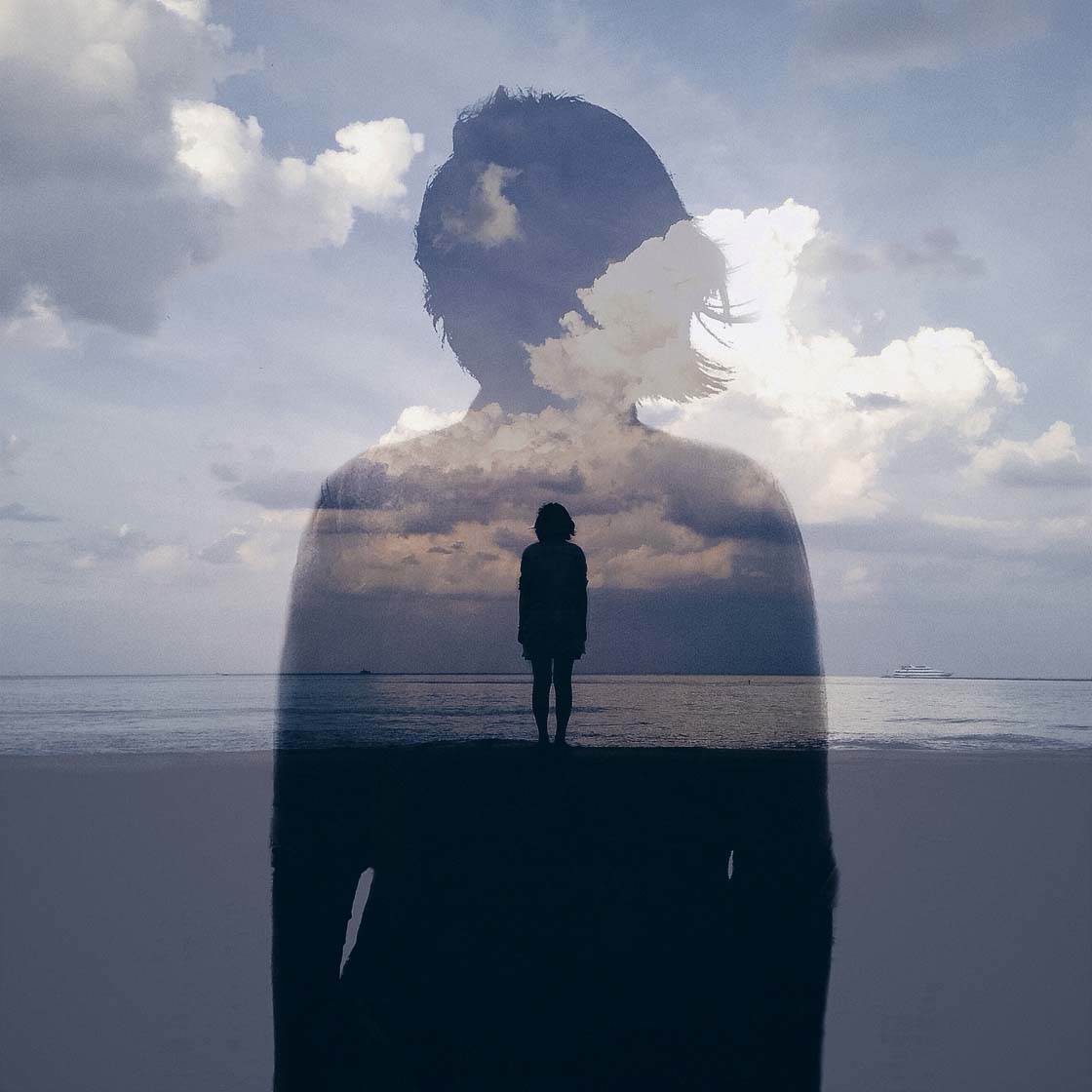 Recently I've started to experiment with double exposure photography and making iPhone time lapse videos.

Do you use any other other cameras, and if so, when do you prefer to use the iPhone?
I've had a Canon 5D Mark II DSLR camera for a while, but now I rarely carry it with me on a day to day basis.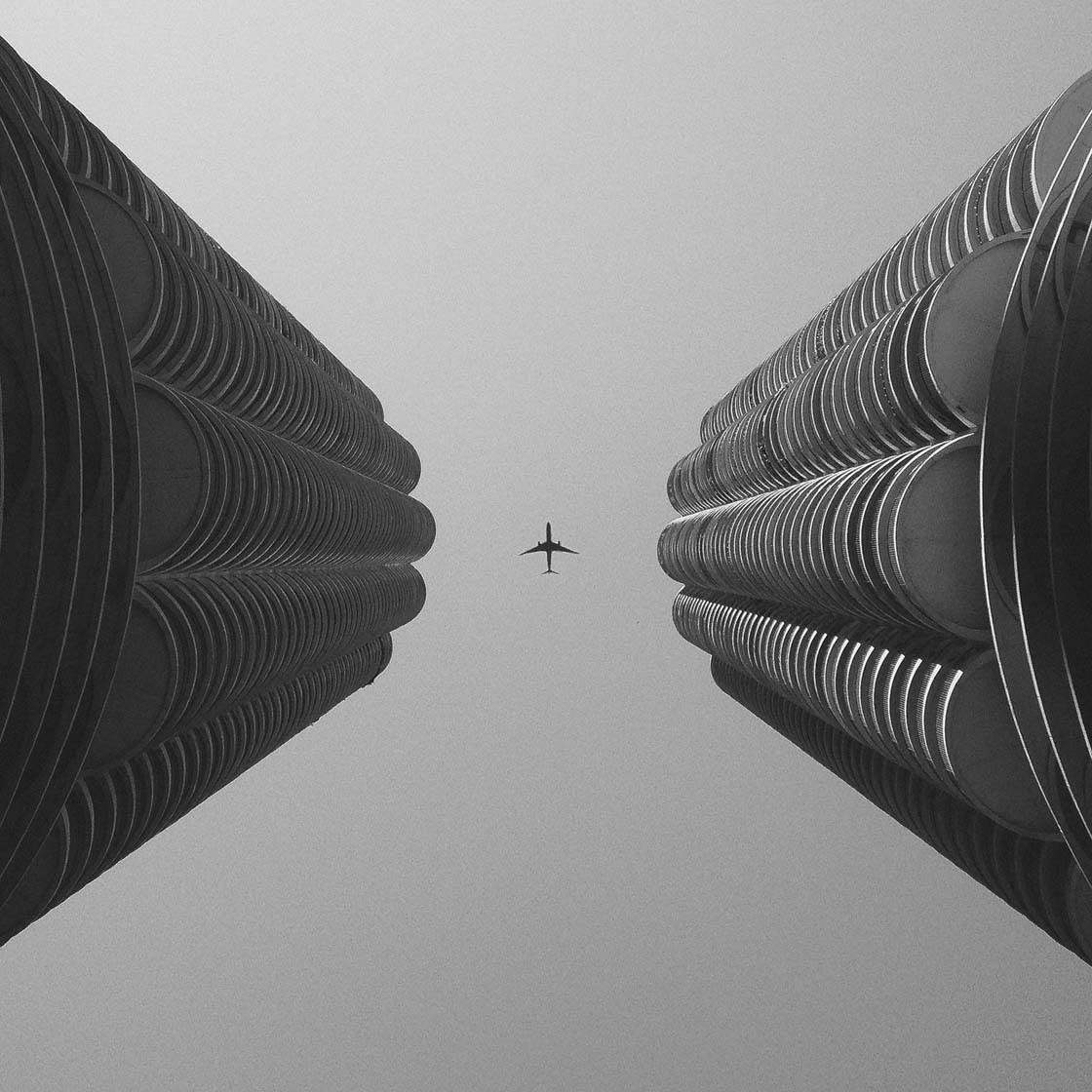 There's a saying that goes "The best camera is the one that is with you" and I truly believe so. My iPhone is the one that I carry with me at all times.
You have an amazing ability to create powerful images that capture the beauty of the urban landscape. What's your approach to shooting in this type of location?
I usually just walk around the city and look for what draws my attention. The fun part of street photography is that you never know what you'll get before you discover and explore the actual places.
As for the shooting approach, I pay a lot of attention to the light. I really love dramatic light a few hours after sunrise or before sunset, when you can create silhouettes of the people in the scene.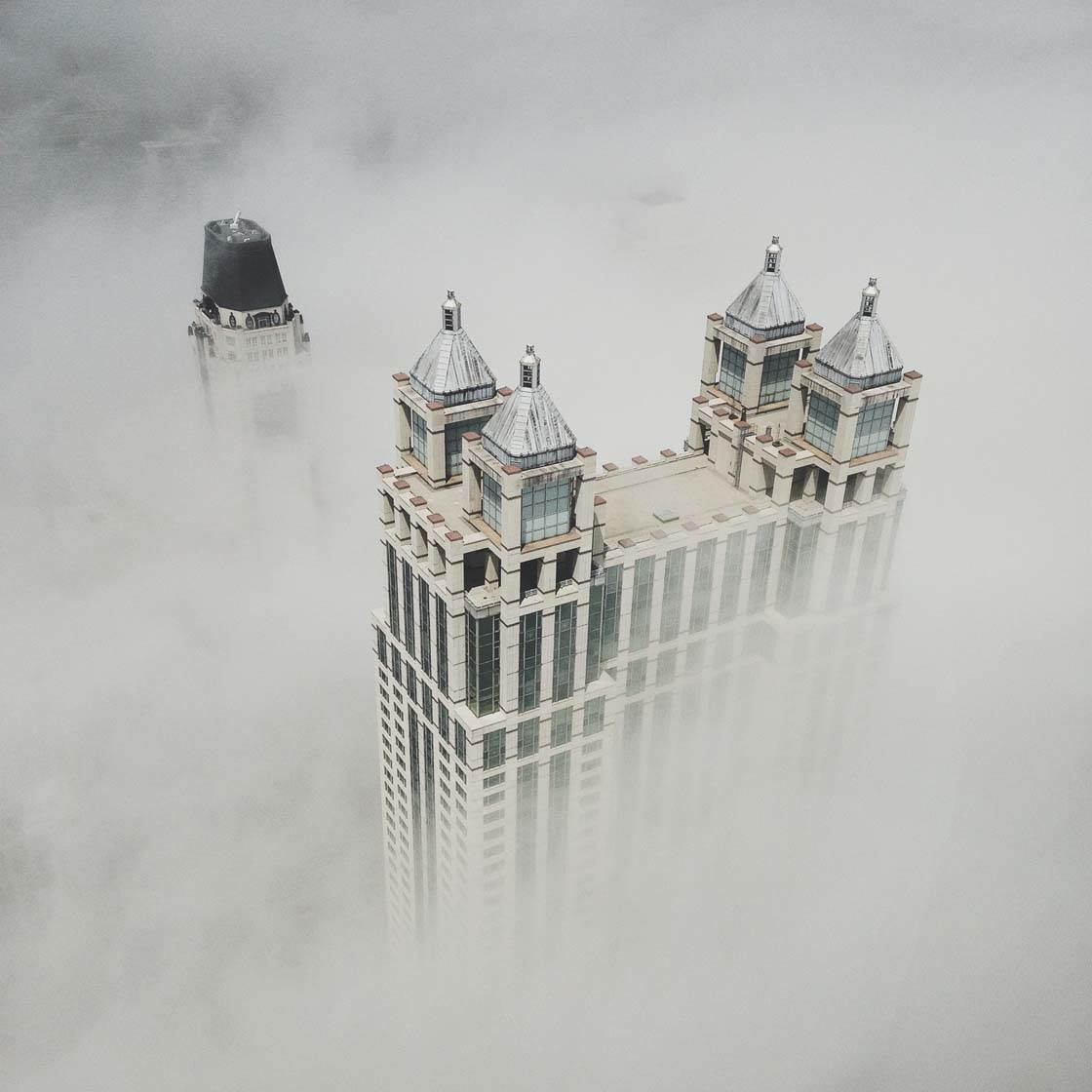 I like exploring the light in different weather conditions such as rain, fog or even snowy weather. This kind of weather adds unique moods and emotions to my photographs.
In addition to that, I always try different angles and viewpoints while I shoot. I jump around places to see if there's a better spot that provides a unique viewpoint.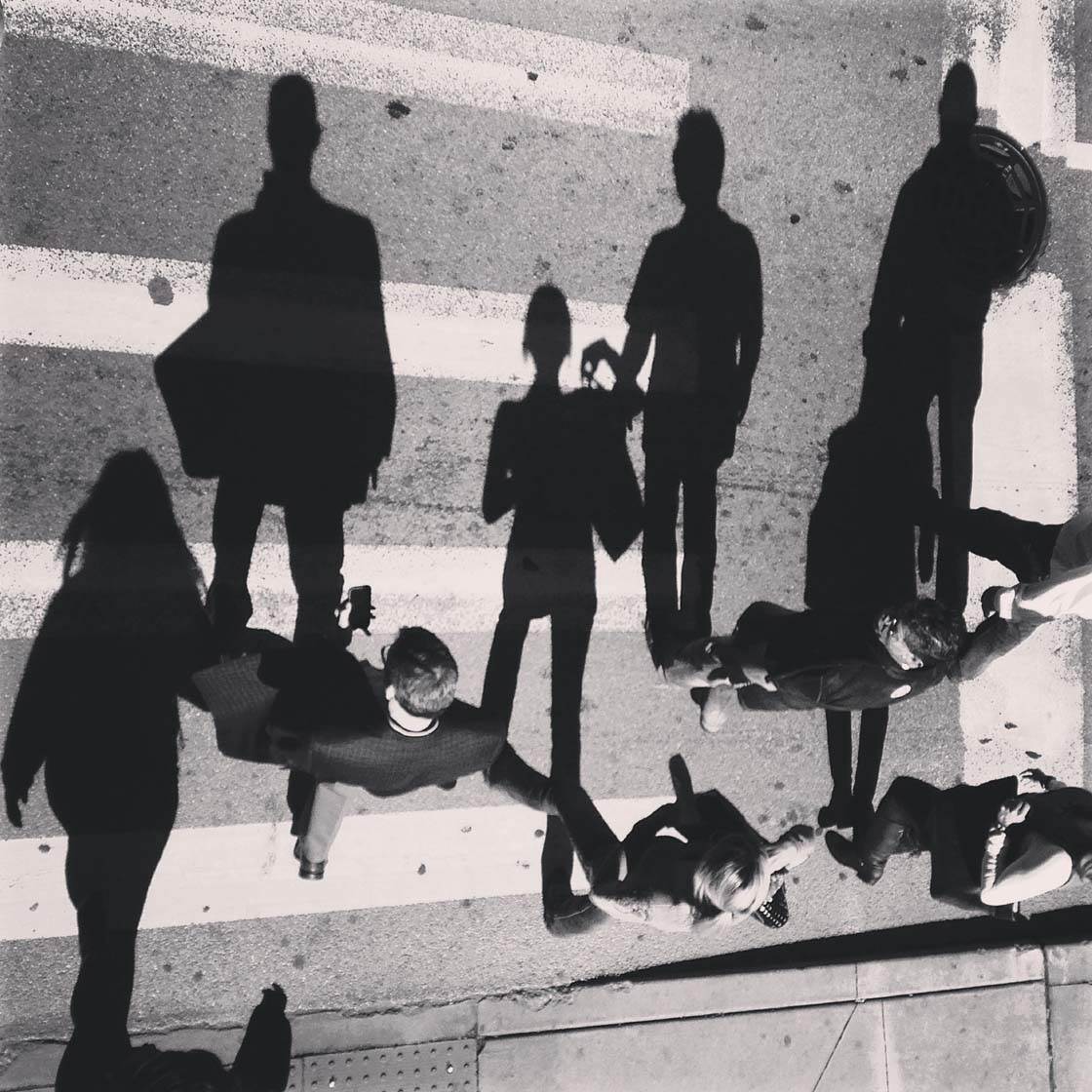 Sometimes I avoid photographing from eye level, and try shooting from low down on the ground or go up on the roof for a bird's eye view.
How important is it to include human subjects in your photos?
I really love having human subjects in my photos – it helps convey emotion or feeling in the image. People also plays a key role in telling a story through their facial expressions and body language.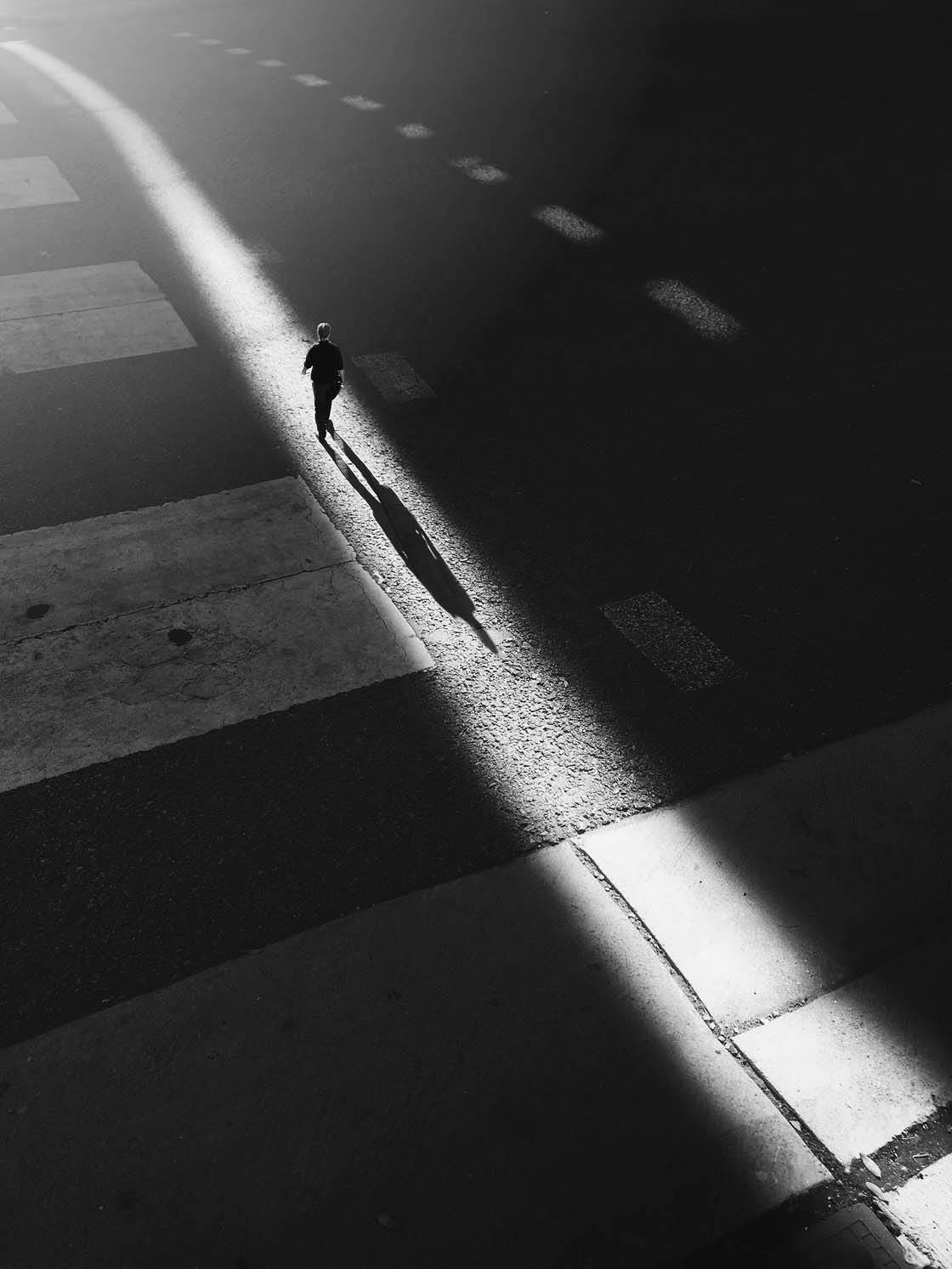 Besides, I'm passionate about shooting people silhouettes with harsh light that creates a sense of mystery in my photos.
One of the main challenges with street photography is photographing people you don't know. How do you deal with this?
I haven't experienced that issue personally. I usually don't shoot strangers on the street closely, so they don't even notice I'm there.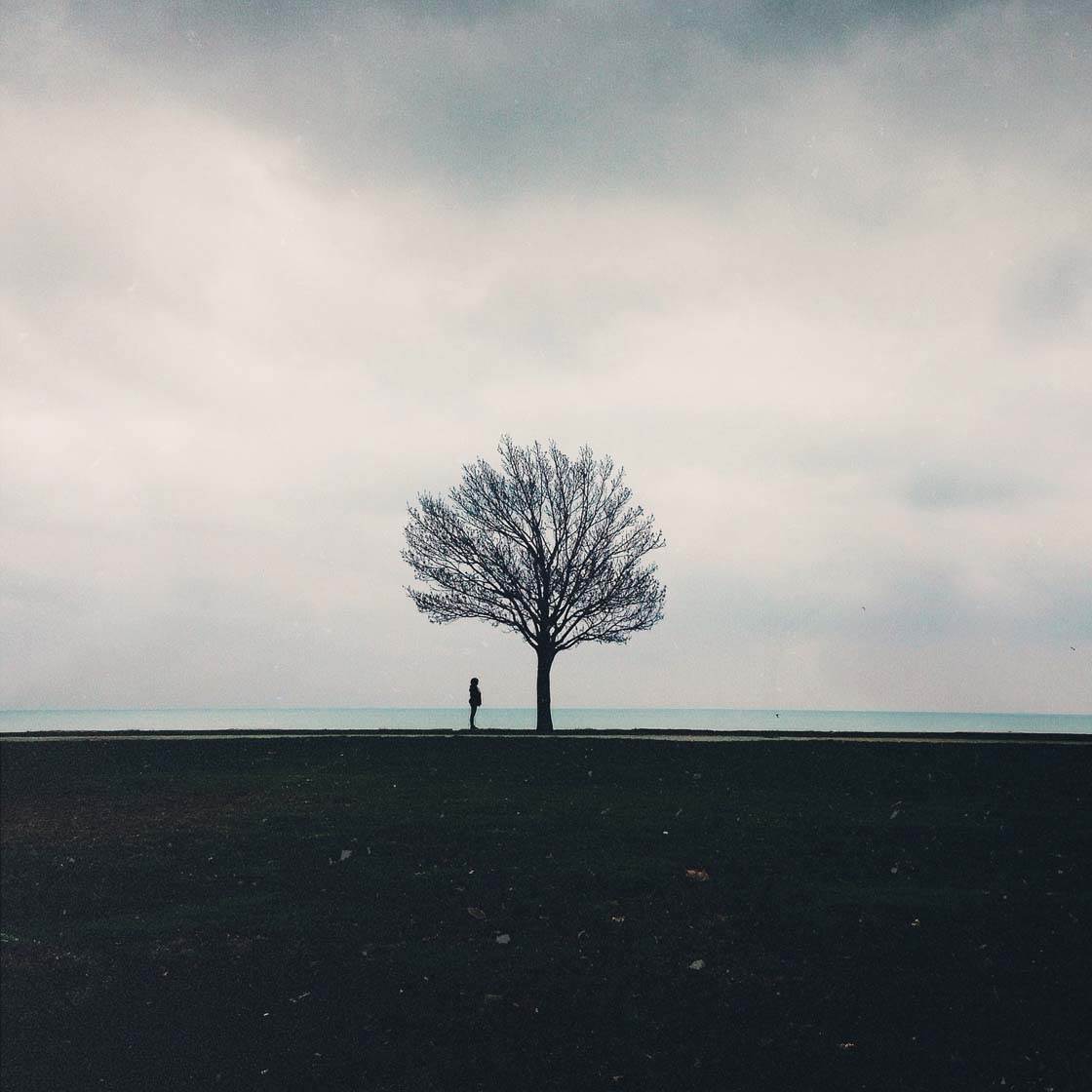 Sometimes bringing a friend with you when you hit the street might be helpful. Strangers on the street might think you're shooting something for fun so they'll pay less attention to you.
Congratulations on winning first place for the Seasons category in the iPhone Photography Awards this year! Can you tell us a bit about the photo you submitted?
This photo was taken at the Bean (aka Cloud Gate) in the past winter while the blizzard hit Chicago. I remember it was early in the morning and there were only a few people around the Bean – usually it's quite busy there.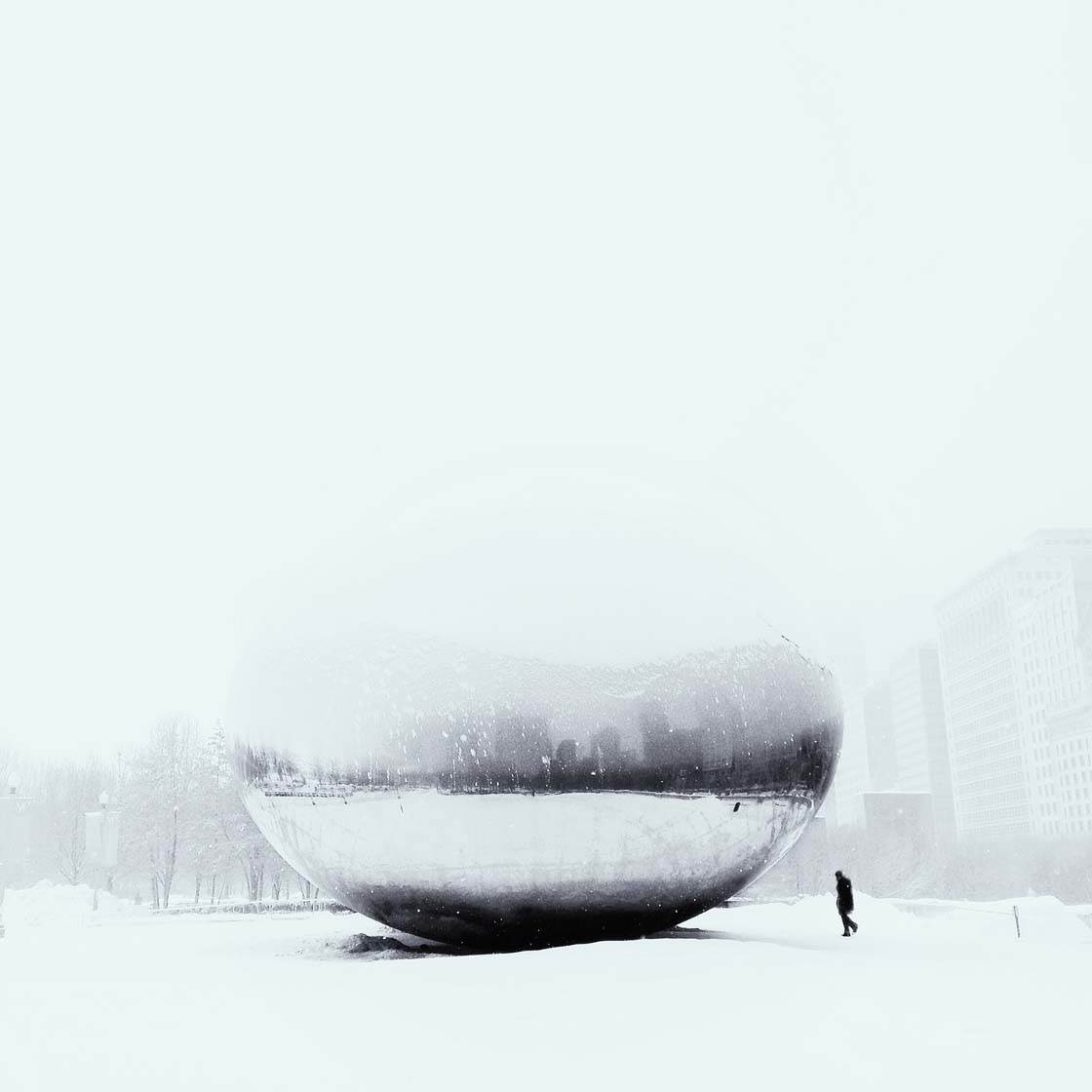 I saw that the snow had turned everything white, and then a visitor starting approaching the Bean. I just simply photographed what I saw.
Let's talk about photo apps. Are there any apps that you use for taking photos besides the native camera app?
I only use the native camera app because it gives you quick access to the camera from the lock screen.
What are your favorite apps for post-processing?
Filterstorm is one of my favorite post-processing apps. I normally use it for adjusting contrast in selected areas of the image with the mask and curve tool. I use VSCO Cam mostly for adjusting color and creating an analog look in my photos.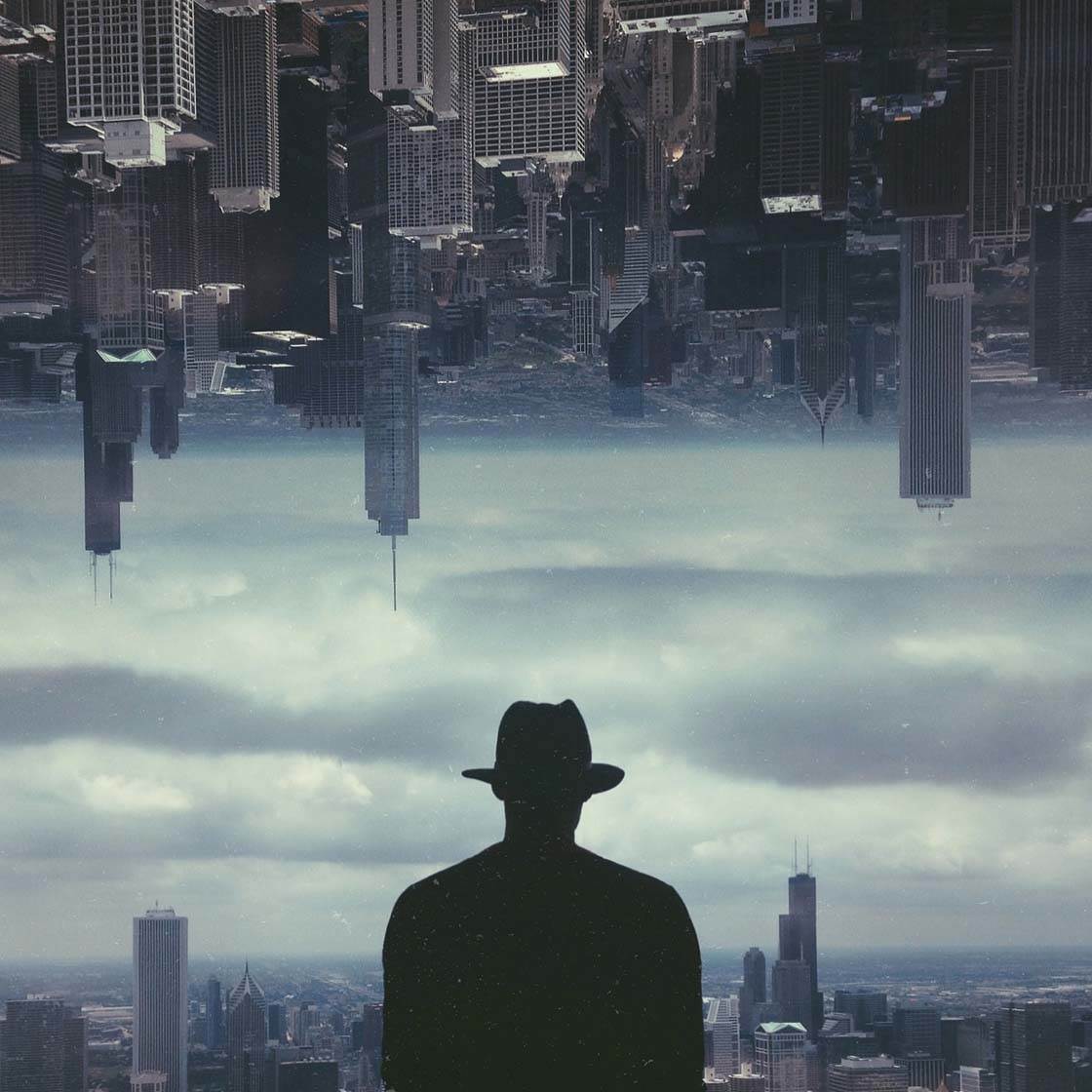 The Union app is a great tool for composing double exposure photographs, allowing me to combine two or more images into one.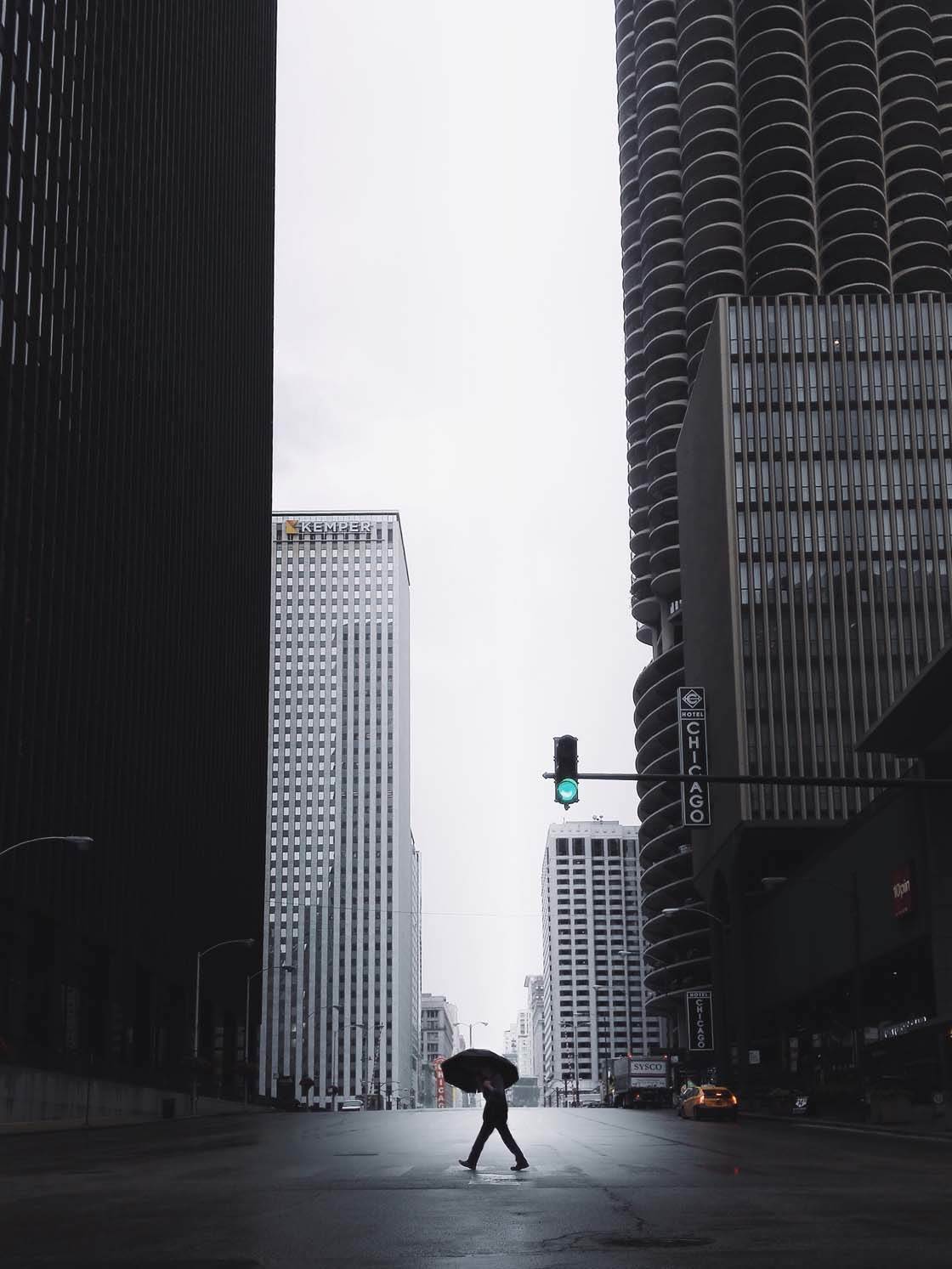 SKRWT is a neat lens-correction tool. I use it a lot when doing retouching on architecture images. I occasionally use Mextures for adding textures into my photos.
Do you use any iPhone photography accessories?
I don't have many iPhone photography accessories. I only use a GorillaPod tripod when I shoot long exposure photos or time-lapse videos.
Can you briefly explain the story and editing behind your three favorite iPhone photos?
I shot this photo at a train station in the Chicago loop during the rain. I'm always fascinated by the soft light on rainy days and the reflections on the ground.
This was taken looking-down at a sidewalk pavement, and I waited there for a few minutes until a pedestrian with an umbrella passed by.
I did minor retouching on this one. I just used VSCO Cam to reduce the saturation and then proceeded to use the A8 preset to add cold color tone.
This photo was taken in downtown Chicago at sunset. What I like about the scene is the dramatic harsh light and the people's long shadows.
I processed this shot in Filterstorm to increase the contrast of the people's silhouettes and shadows. After doing that I used VSCO Cam to adjust the colors with the HB2 preset.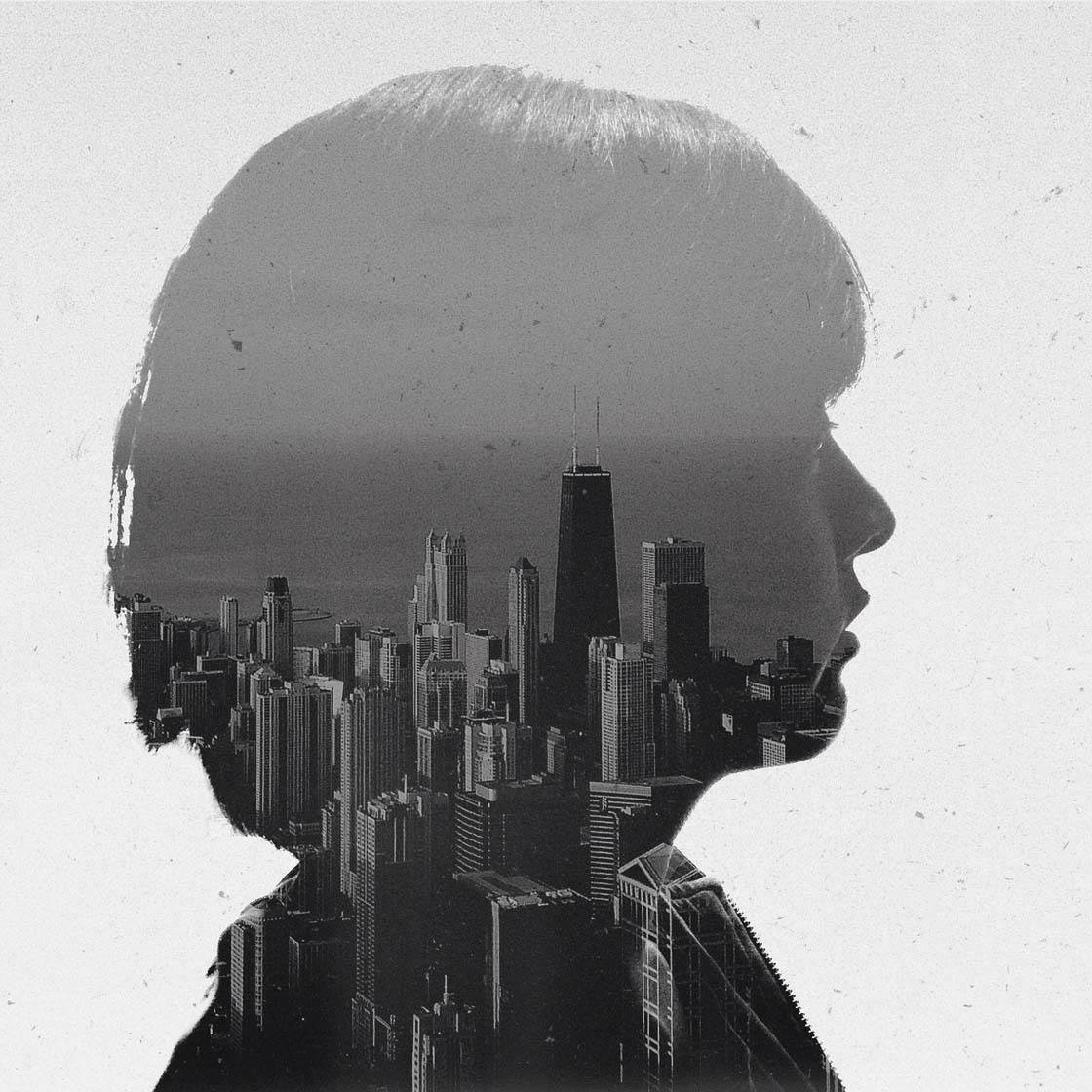 This is one of my favorite double exposure works. The background image is a silhouette of my wife, while the foreground photo is a Chicago skyline shot from the Skydeck Chicago on the top of Willis tower.
I used the Union app to combine the two photos into a single image. After that, I used the Mextures app to turn it black and white and add some grain.
What tips do you have for beginner iPhone photographers who want to start taking creative photos with the iPhone?
Just practice more.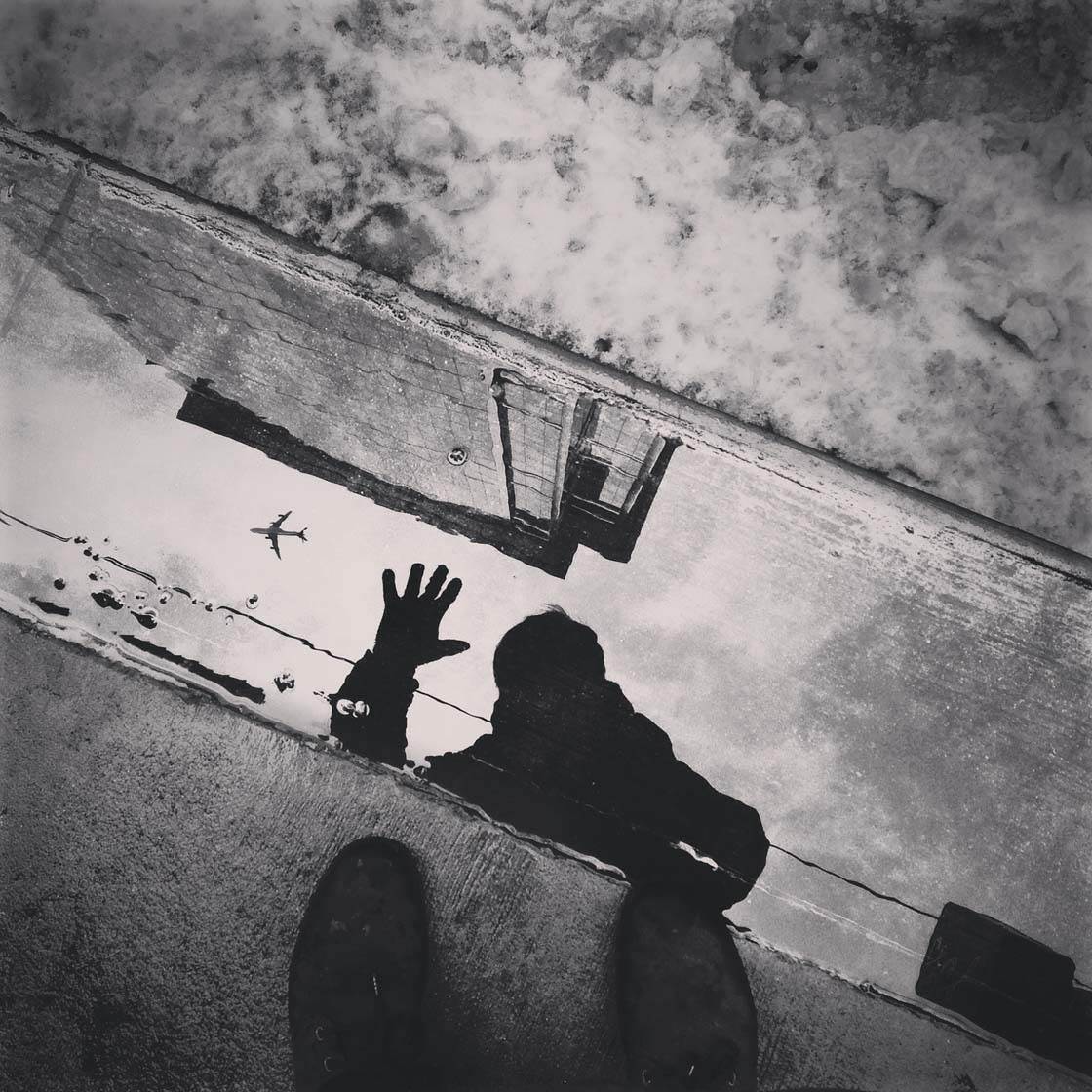 Which iPhone photographers do you admire the most?
I really admire @koci, @joseluisbarcia, @jnsilva, @MR007 and @visualmemories_
Where can we see your iPhone photography?
I post my work on Instagram and VSCO Grid. For my Chinese friends, I also publish my photos on my LOFTER blog.