Do you find it challenging when taking pictures at night and in low light? If so, you're not alone. The lack of light can cause all sorts of problems, including blurry photos, incorrect exposure, and unwanted grain. But with a few simple techniques, you can dramatically improve your photos. In this short article, you'll discover eight quick and easy tips for taking amazing iPhone photos at night and in low light.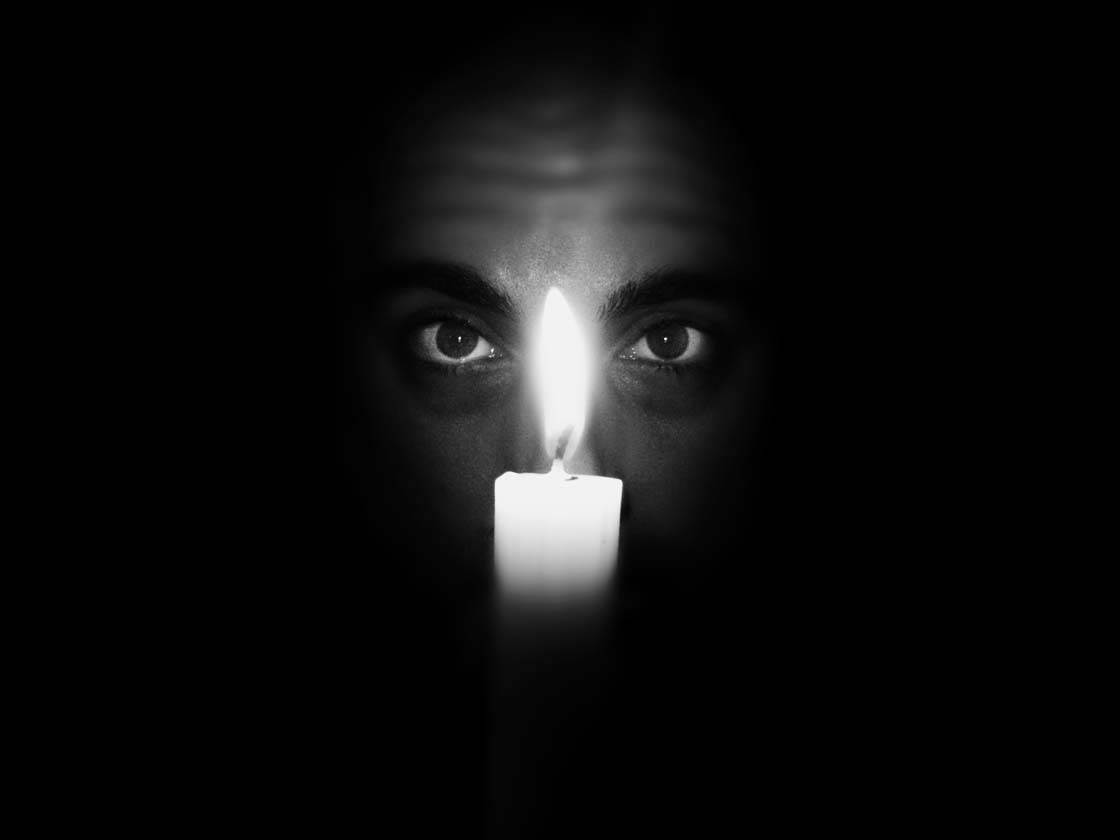 Photo by Rob DePaolo
1. If you have iPhone 11, 11 Pro, or 11 Pro Max, use the iPhone camera Night mode to capture incredible color and detail in your night photos.
2. Keep the camera steady to avoid camera shake and blurry photos caused by slow shutter speeds. Use an iPhone tripod for best results.
3. After tapping to set focus, swipe down on the screen to reduce exposure if necessary. Aim for dark shadows and correctly exposed highlights that show some color and detail.
4. Make use of artificial light sources such as lamps, street lights, candles, etc. to illuminate your subject.
5. Instead of using the iPhone's built-in flash, use a more powerful external flash unit such as the Nova flash. This will give you full control over the angle of light for more flattering shots.
6. To avoid grainy photos, try using a long exposure app like Cortex Cam, NightCap Pro or Average Camera Pro.
7. Create mysterious shadows and dramatic silhouettes using artificial light sources.
8. Use a slow shutter app like Slow Shutter Cam to create interesting long exposure light trail effects.
9. Convert photos to black and white to emphasize the contrast, eliminate color casts and create a more dramatic mood.
Quick Tips Cheat Sheet
Click the image below to download this handy Quick Tips cheat sheet!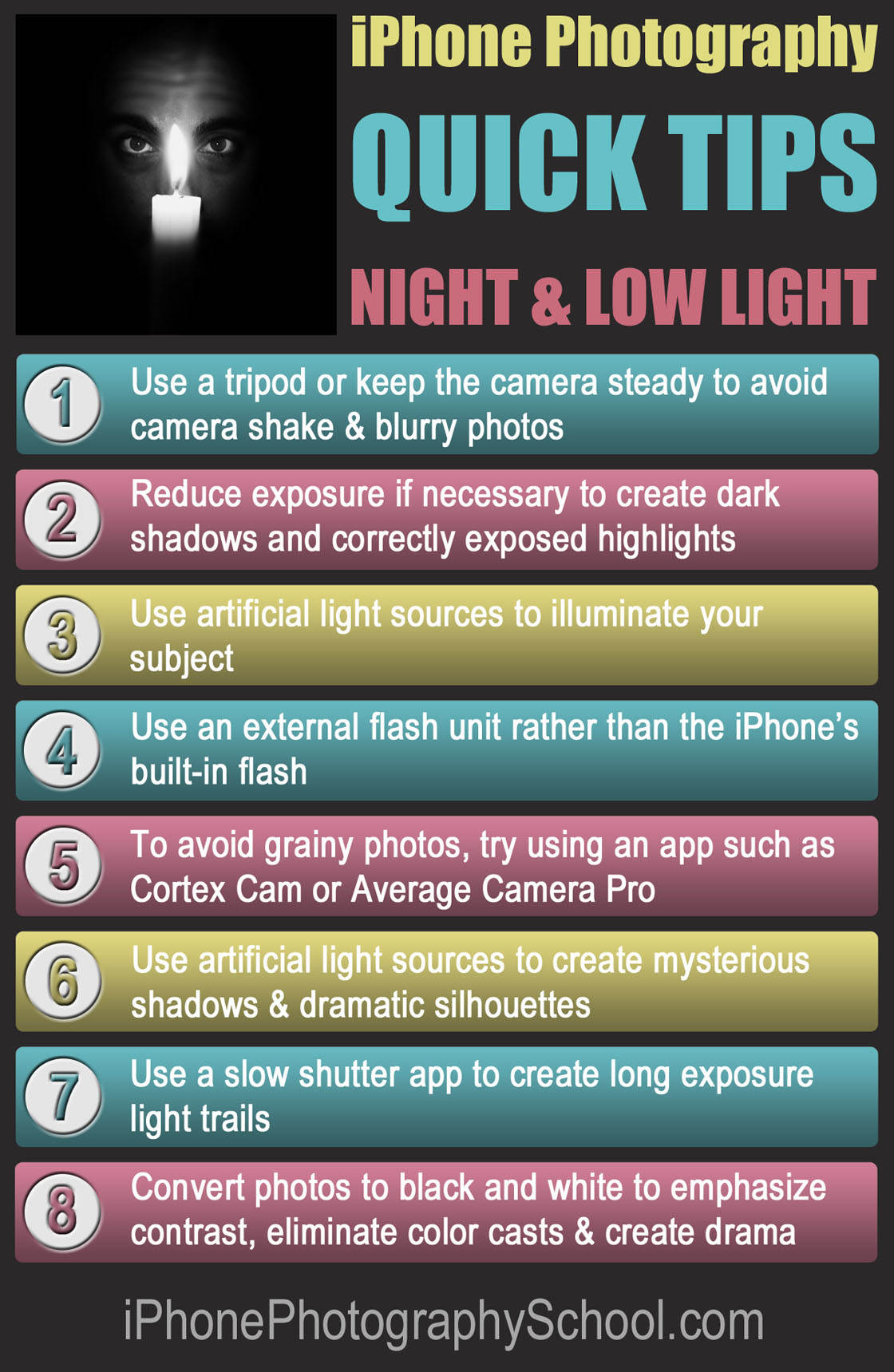 In-Depth Articles On iPhone Night Photography
To learn more about how to improve your iPhone night photography, check out our in-depth tutorials where you'll discover more great shooting and editing techniques, as well as plenty of inspirational photos!
How To Use iPhone Night Mode Camera On iPhone 11 & 11 Pro
9 Essential Tips For Amazing iPhone Night Photography
8 Ways To Improve Your iPhone Night Photography Using Artificial Light
7 Ways To Have Fun With iPhone Night Photography