Do you struggle to take good iPhone photos out in nature? With constantly changing light, weather and subject matter, there's a lot to think about! But with a few simple techniques you'll soon be able to capture the delicate beauty of the natural world in all its glory. In this short article you'll discover seven quick and easy tips for taking beautiful nature photos with your iPhone.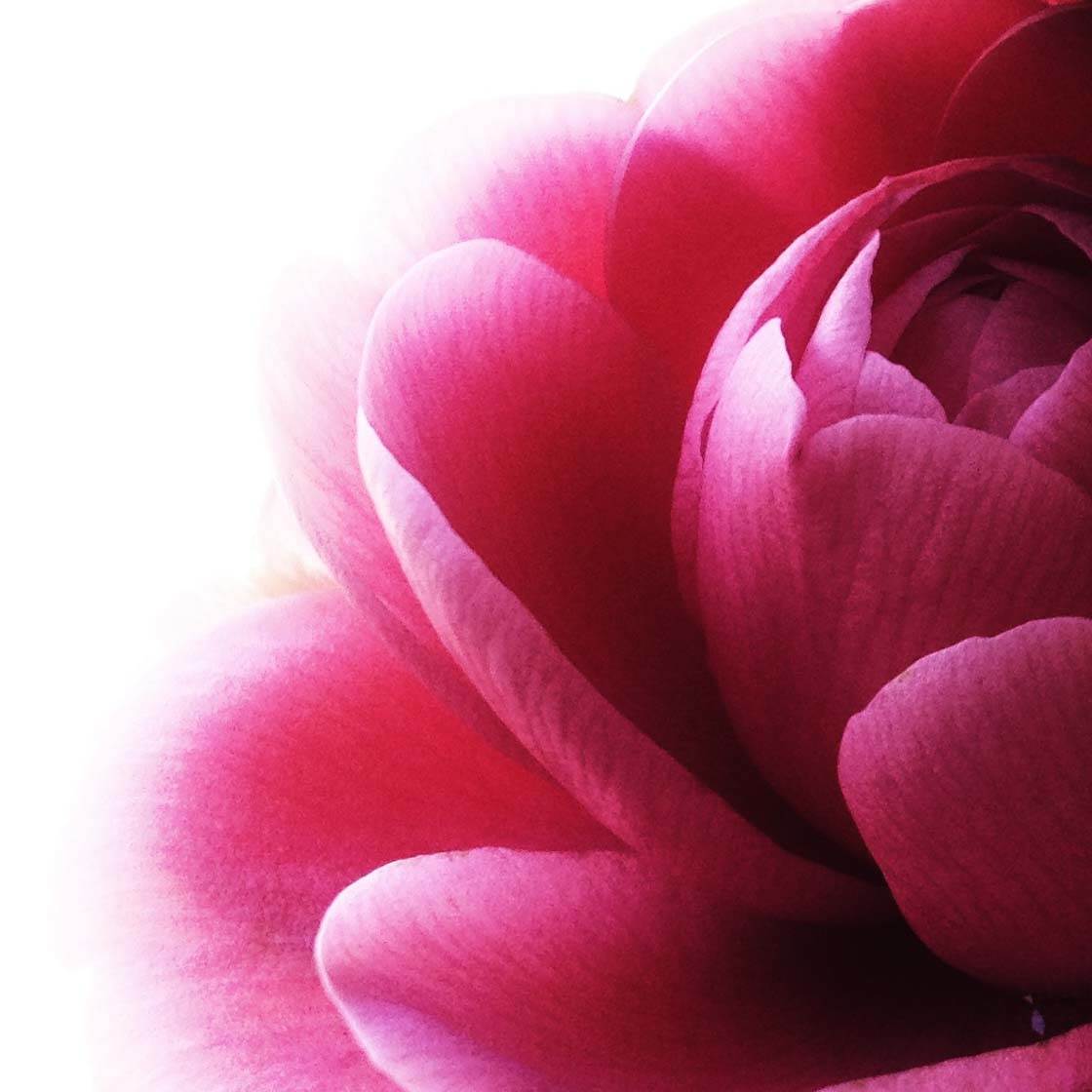 Photo by Karyn Teno
1. Make the most of your natural surroundings. No matter where you live you can always find nature if you go out and explore your environment.
2. Shoot in soft natural light to capture the delicate beauty of your subjects. Overcast days provide a soft diffused light, and the golden hours around sunrise and sunset create a lovely warm glow.
3. Get up close to capture the intricate detail of small subjects such as flowers, leaves and insects. Using a macro lens allows you to capture incredible close-up detail in your nature macro photography.
4. Use simple backgrounds to make your subject stand out. If the background is distracting, shoot from a low angle so you can use the sky as a plain backdrop behind your subject.
5. Use burst mode for the best chance of getting good shots of moving subjects such as birds, animals, or plants swaying in the wind.
6. Shoot in different seasons and weather to capture the unique qualities of nature throughout the year.
7. When editing your photos, use subtle filters and adjustments to preserve the natural beauty of your subjects.
Quick Tips Cheat Sheet
Click the image below to download this handy Quick Tips cheat sheet!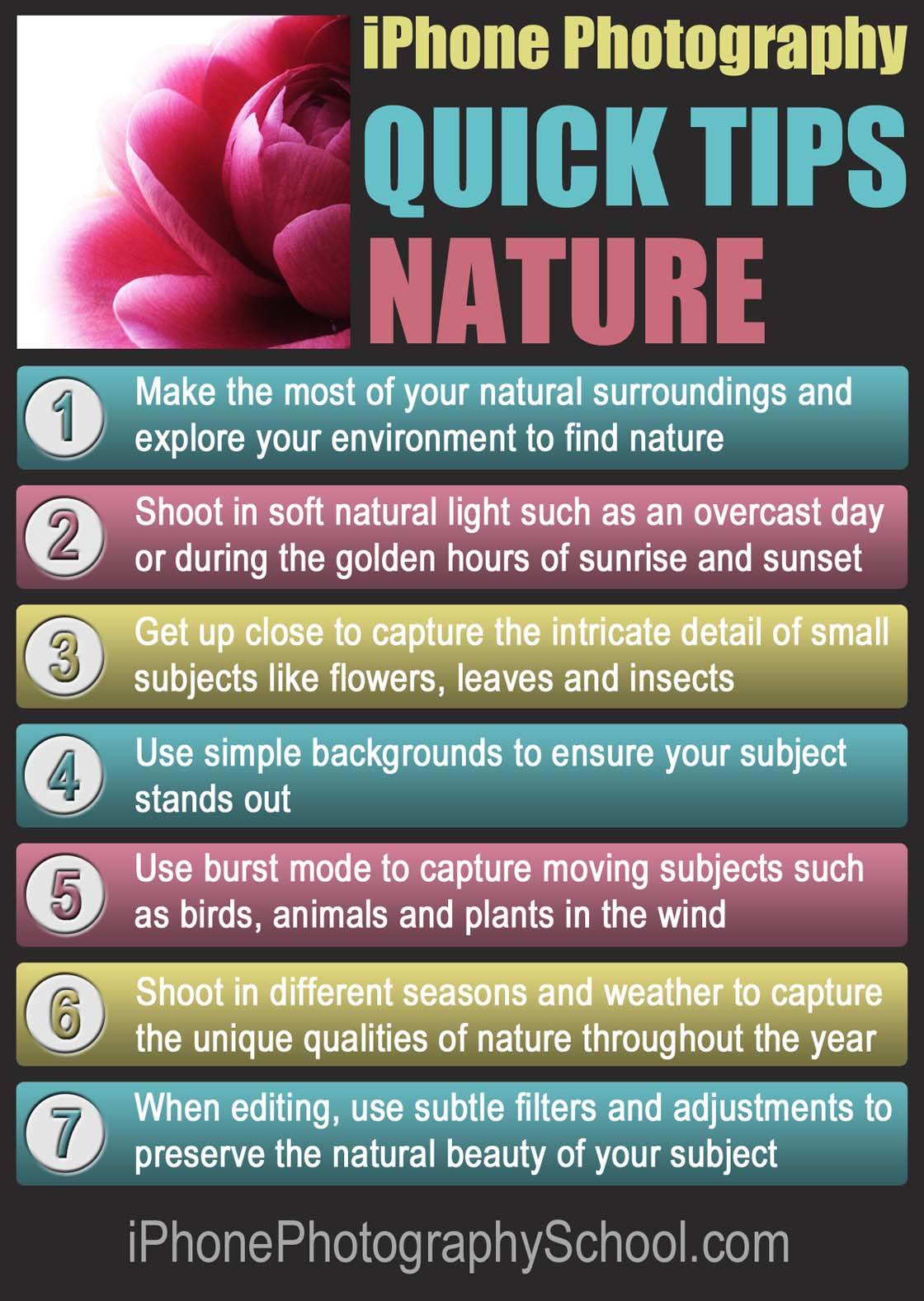 In-Depth Tutorials On Nature iPhone Photography
To learn more about photographing the natural world with your iPhone, check out our in-depth tutorials where you'll discover more great shooting and editing techniques, as well as plenty of inspirational nature photos!

11 Tips For Taking Beautiful iPhone Photos Of Nature by Karyn Teno
10 Tips For Stunning iPhone Flower Photography by Rob Dunsford
10 Tips For Taking Beautiful iPhone Photos of Leaves by Kate Wesson
10 Tips For Taking Incredible iPhone Photos Of Trees by Carl Johan Johansson
10 Tips For Taking Beautiful iPhone Photos In Mist & Fog by Karyn Teno