Capturing motion in your iPhone photography is great fun, but it can also be a big challenge. Moving subjects are unpredictable, and knowing how to freeze or blur the motion can be a mystery if you don't understand the relationship between shutter speed and light. In this short article you'll discover seven quick and easy tips for taking amazing iPhone photos of moving subjects.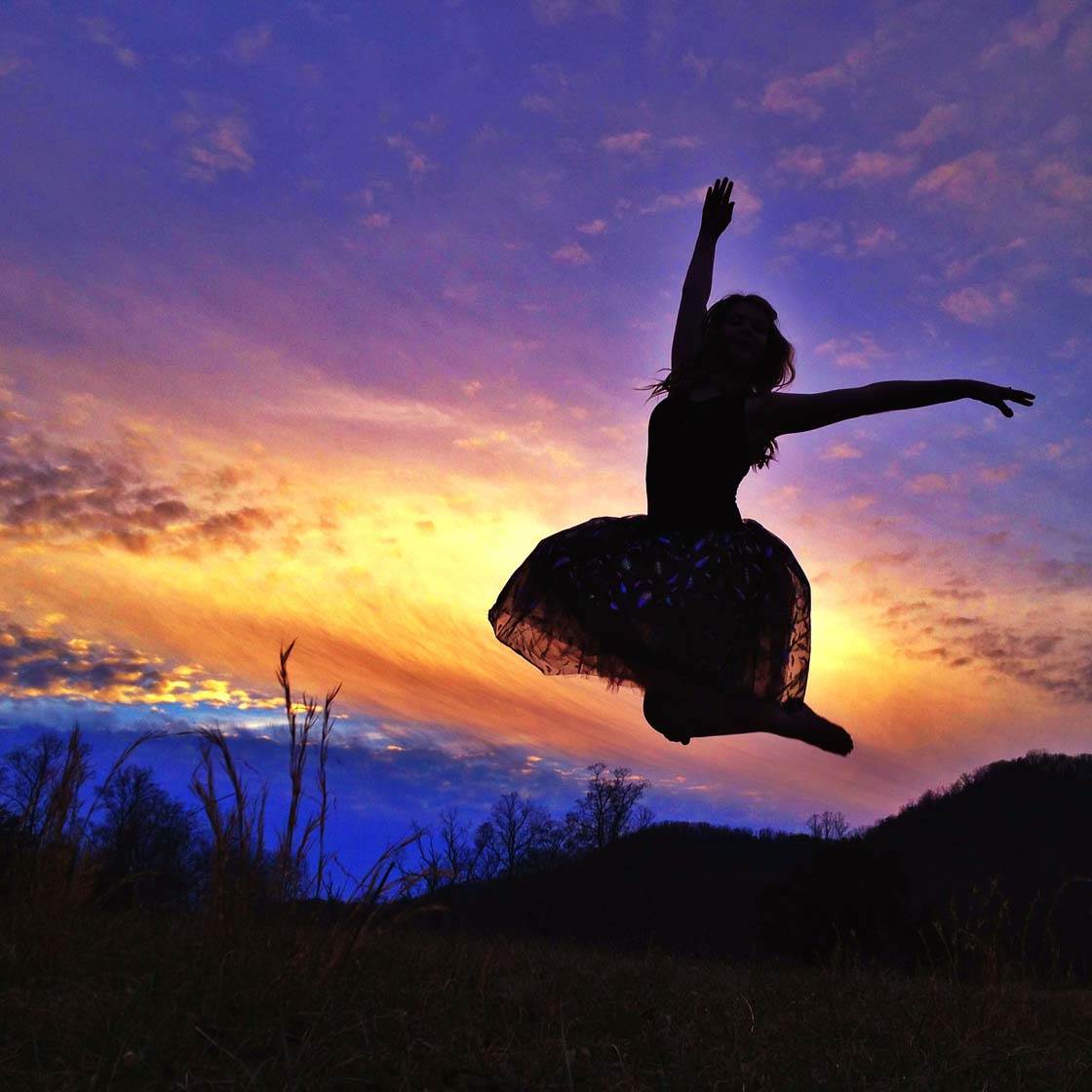 Photo by Karyn Teno
1. To freeze the movement of your subject, ensure you have plenty of light in the scene so that your iPhone's camera uses a fast shutter speed.
2. To blur the motion of your subject, shoot in low light so that your iPhone's camera uses a slower shutter speed.
3. To create long exposure photos of flowing water or light trails, use a dedicated slow shutter app such as Slow Shutter Cam.
4. Use burst mode (keep your finger on the shutter button) to capture a series of shots in quick succession. This maximizes your chances of having at least one shot that captures the moving subject in the perfect pose or position.
5. Anticipate the subject's movement, and start shooting in burst mode a few seconds before they appear in the frame.
6. Leave more empty space in front of your moving subject than behind – we call this "active space." This gives the viewer the impression that the subject has space to move into and allows their eye to follow the direction of the movement through the scene.
7. Capture jumping subjects as silhouettes to emphasize their shape and pose. Shoot with a strong light source behind the subject and reduce exposure to ensure the subject appears as a dark silhouette.
Quick Tips Cheat Sheet
Click the image below to download this handy Quick Tips cheat sheet!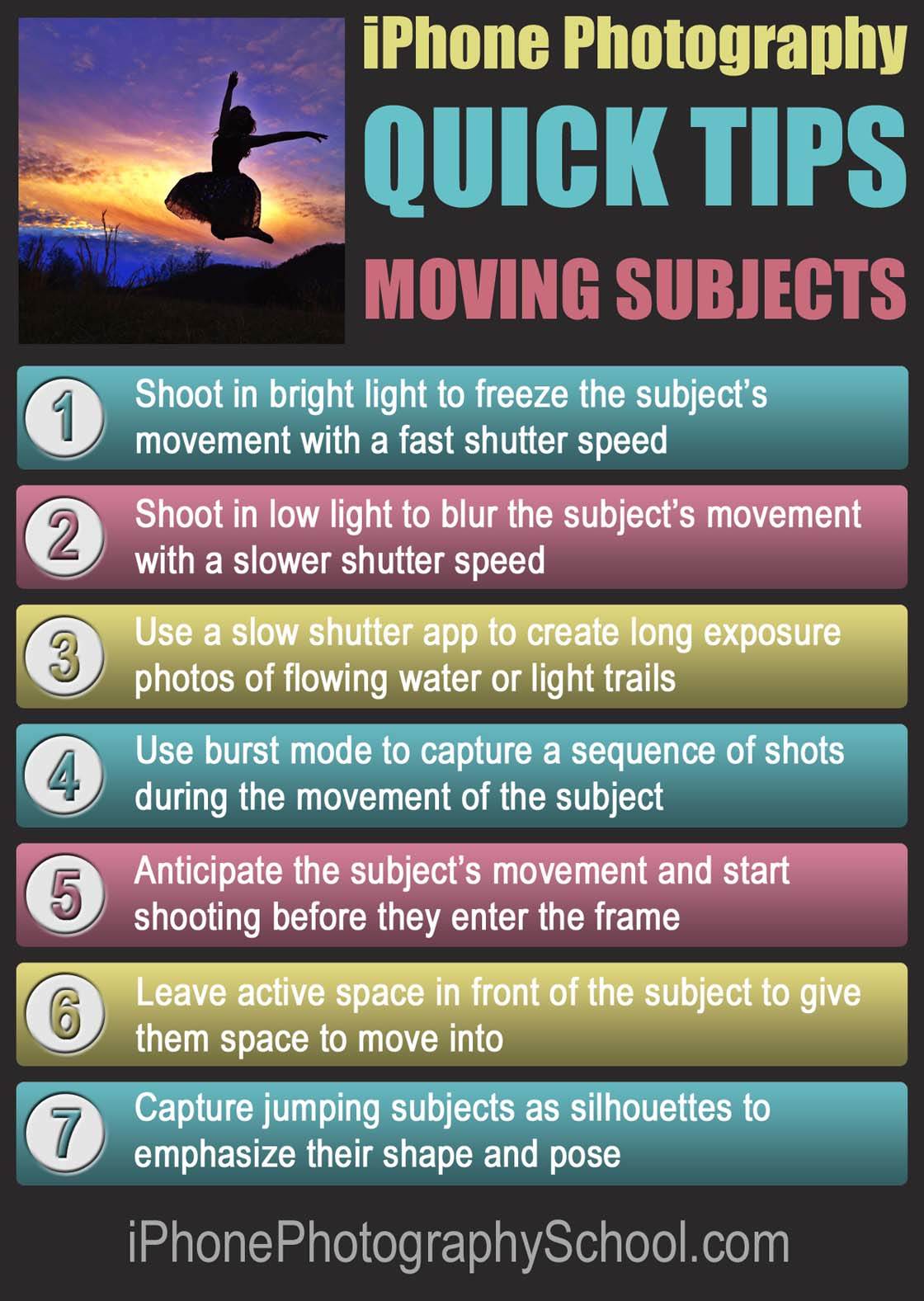 In-Depth Tutorials On Shooting Motion With Your iPhone
To learn more about photographing moving subjects with your iPhone, check out our in-depth tutorials where you'll discover more great shooting and editing techniques, as well as plenty of inspirational photos!

How To Take Great iPhone Photos Of Moving Subjects by Karyn Teno
11 Ways To Use Burst Mode To Capture The Perfect iPhone Photo by Danny Zappa