Mist and fog offer wonderful opportunities for creating beautiful, mysterious and dramatic landscape photos. But this kind of weather can be challenging to shoot in due to the low light and visibility. In this short article you'll discover eight quick and easy tips for capturing incredible iPhone photos in mist and fog.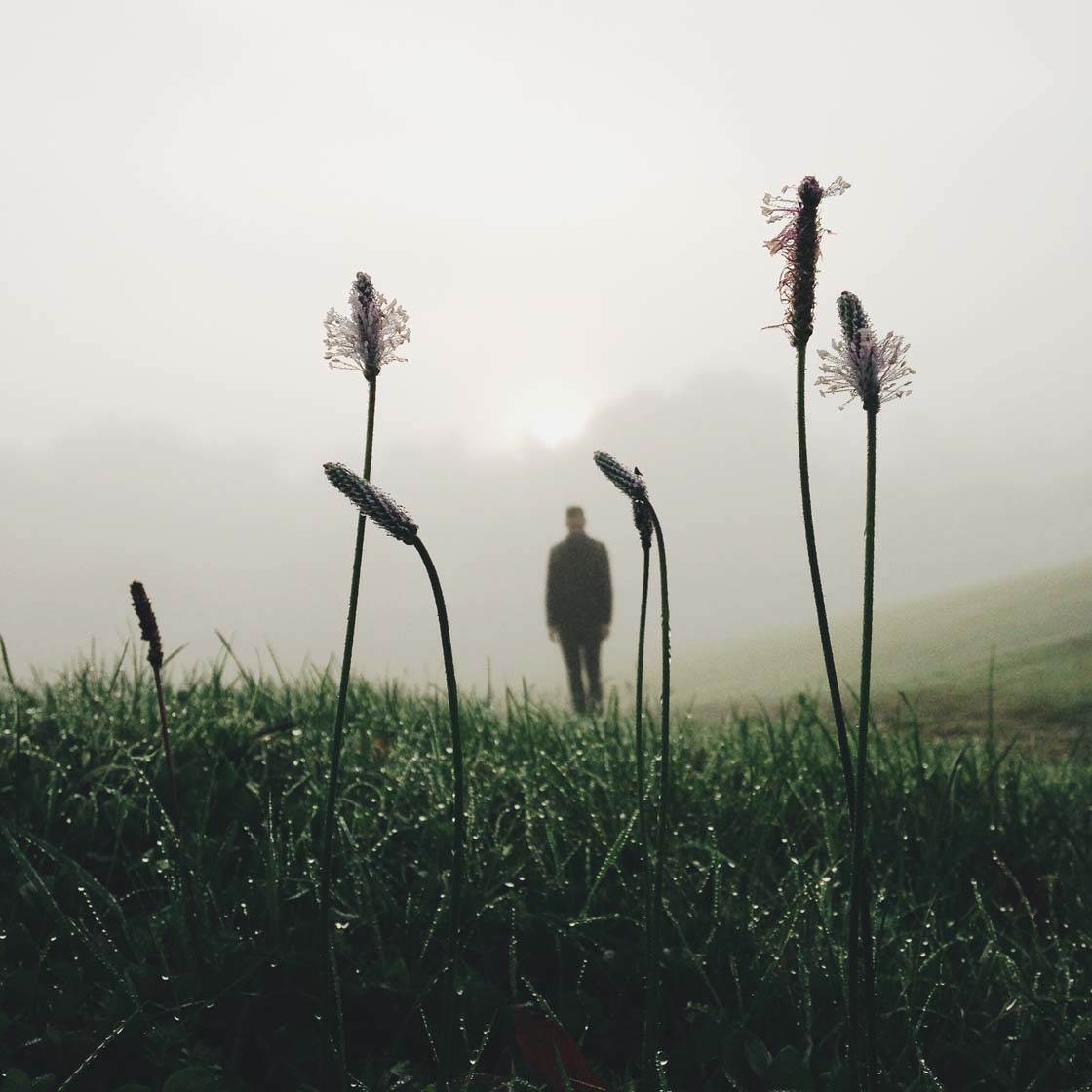 Photo by Carl Johan Johansson
1. Venture out early in the morning for the best chance of finding fog in the landscape.
2. Explore your region to find the best foggy locations. Great places to find mist and fog include valleys, forests, and large bodies of water such as lakes and rivers.
3. In low light and foggy conditions, take extra care to keep the camera steady to avoid camera shake and blurry photos. If possible, use an iPhone tripod.
4. Fog can trick your iPhone into using the wrong exposure. So after tapping to set focus, swipe up or down on the screen to manually adjust the exposure until the image brightness is accurate.
5. Include a main subject such as a person, tree or flower to act as a focal point that stands out against the foggy background.
6. Use fog to eliminate distractions in the background and create negative space in your composition. This will help your subject to stand out within the scene.
7. Create a sense of depth by including objects at different distances from the camera. The further away an object is, the more it will fade into the fog.
8. Create a silhouette of your subject against the fog to add a wonderful sense of mystery and drama. Position the subject in front of the light, then reduce the exposure to create a dark silhouette.
Quick Tips Cheat Sheet
Click the image below to download this handy Quick Tips cheat sheet!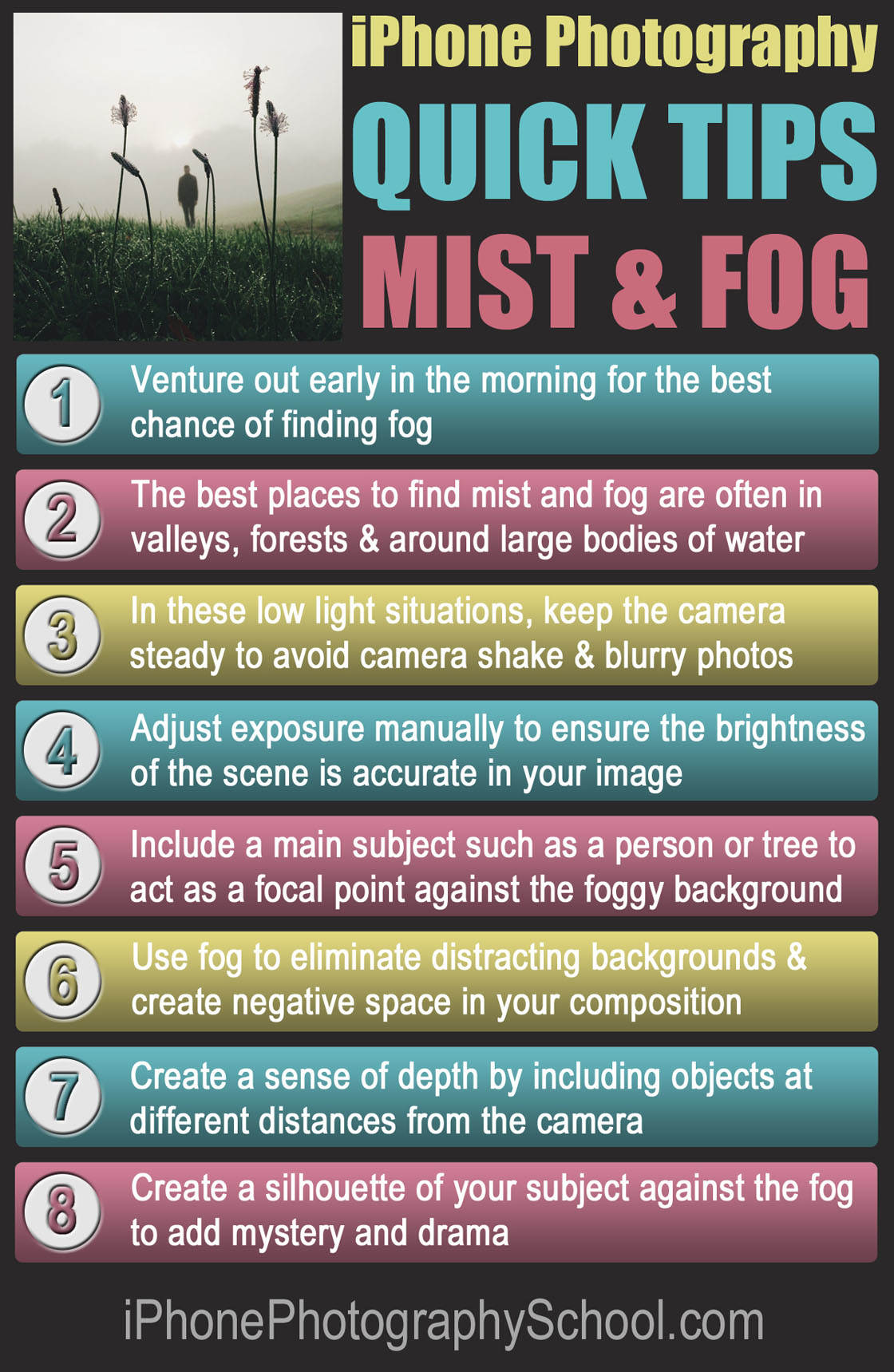 In-Depth Articles On Taking iPhone Photos In Mist & Fog
To learn more about how to improve your iPhone photography in mist and fog, check out our in-depth tutorials and interviews where you'll discover more great shooting and editing techniques, as well as plenty of inspirational photos!

10 Tips For Taking Beautiful iPhone Photos In Mist & Fog by Karyn Teno
8 Tips For Taking Stunning iPhone Photos During Fall by Carl Johan Johansson
9 Great Tricks For Taking More Dramatic iPhone Photos by Carl Johan Johansson
Interview: How Hynek Hampl Takes Great iPhone Landscape Photos
Interview: How Patrick Smit Takes Great iPhone Landscape Photos
Interview: How Luke Cotton Takes Great iPhone Landscape Photos