I'm really pleased to share this interview with Luke Cotton who takes wonderful iPhone photos of the English countryside. Working outdoors gives him the perfect opportunity to capture beautiful early morning misty landscape photos. Seeking out lone trees, he waits for the perfect light, often using an iPhone tripod and timer so he can appear in the photo himself. In this interview you'll learn more about Luke and how he photographs these atmospheric landscapes with his iPhone.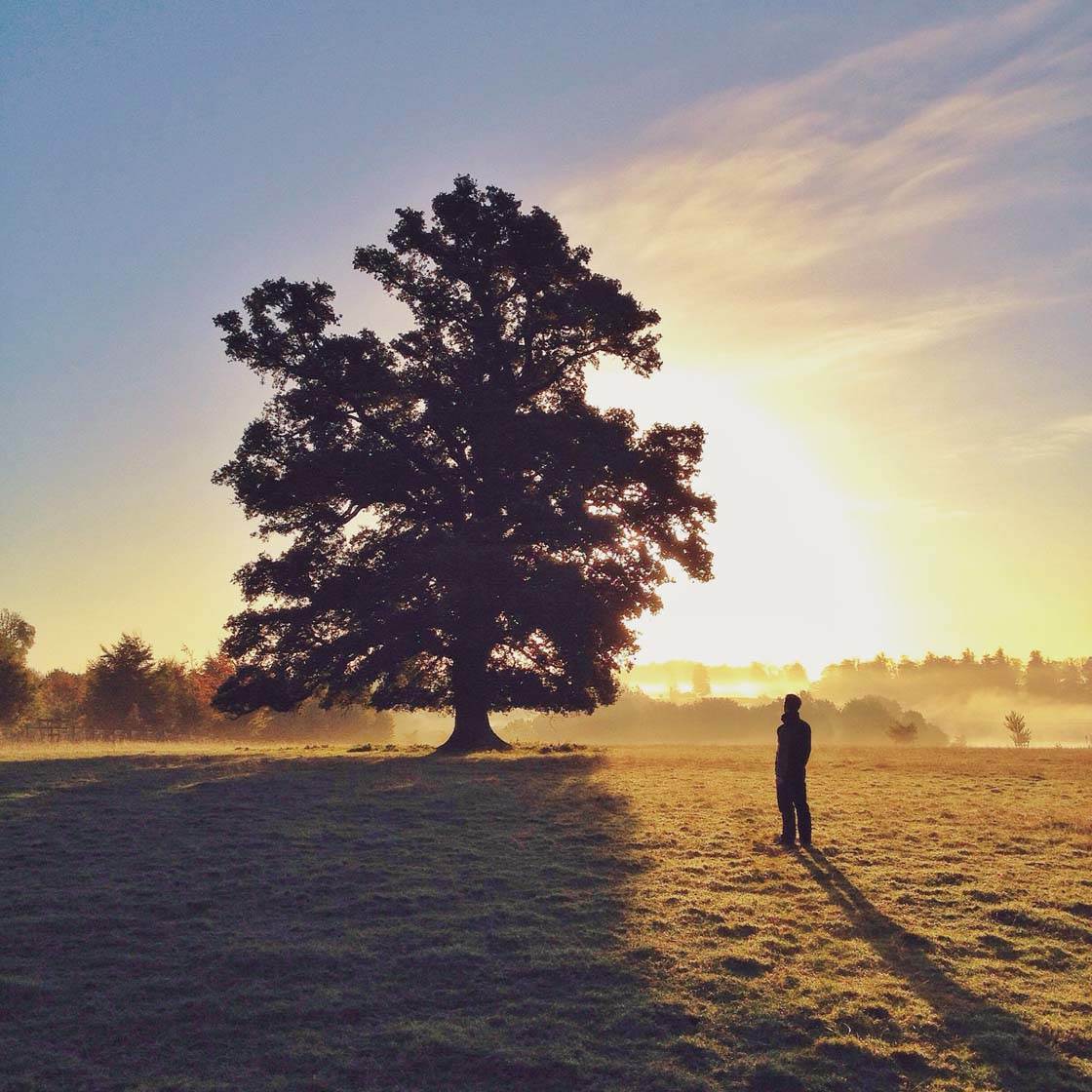 Tell us a little bit about yourself.
I live and work in rural England. With my job I find myself outdoors most of the time which lends itself to photography. Apart from family and photography, I'm a very keen road cyclist.
How did your iPhone photography journey begin?
Nearly two years ago I bought my first iPhone and that's when it started. Having a fairly decent camera with me meant I could take photos all the time. I started posting on Instagram and soon became hooked.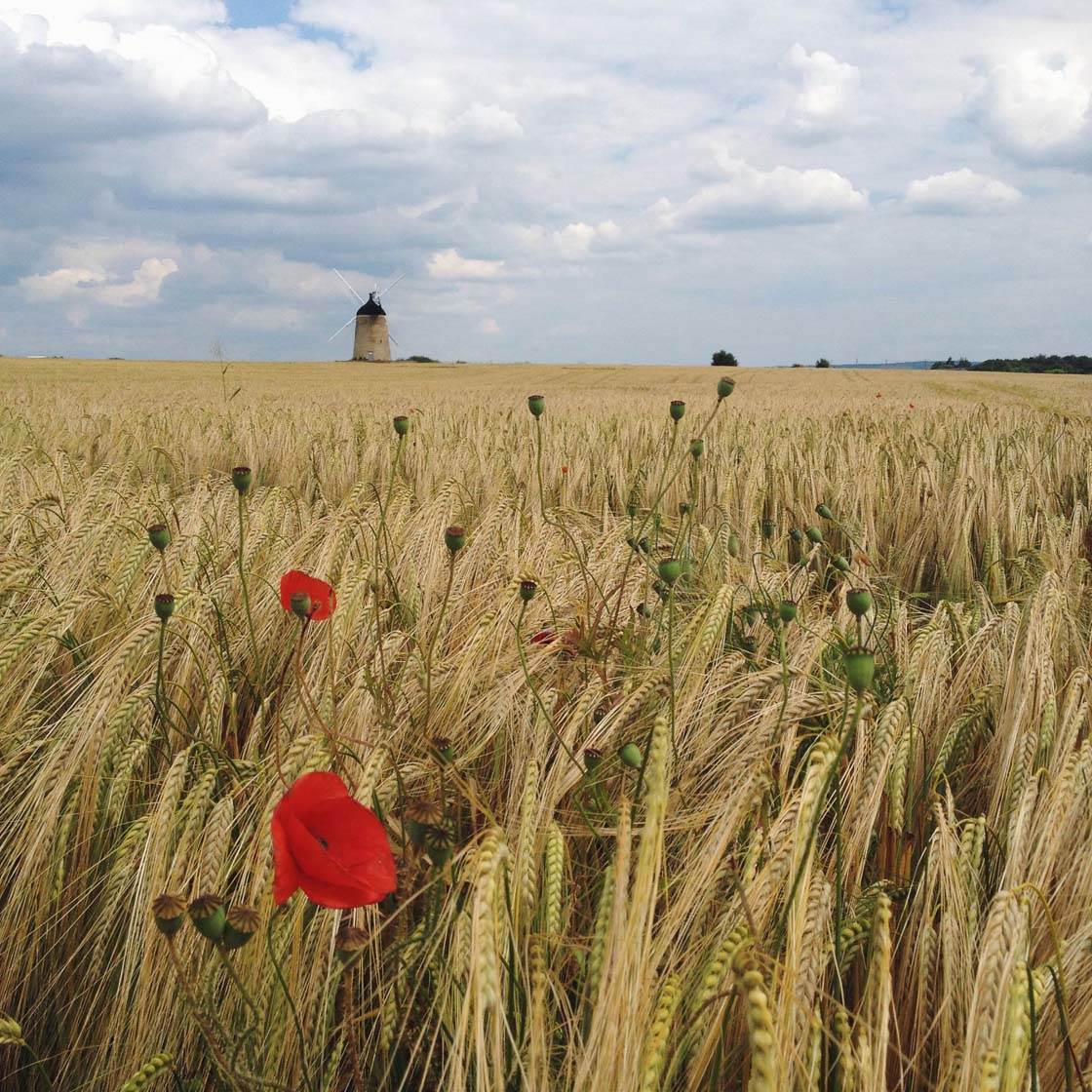 You primarily shoot landscape scenes with your iPhone. What inspires you to photograph landscapes?
I like seeing the landscape change with the seasons, so I try and capture that. I enjoy seeing how light falls.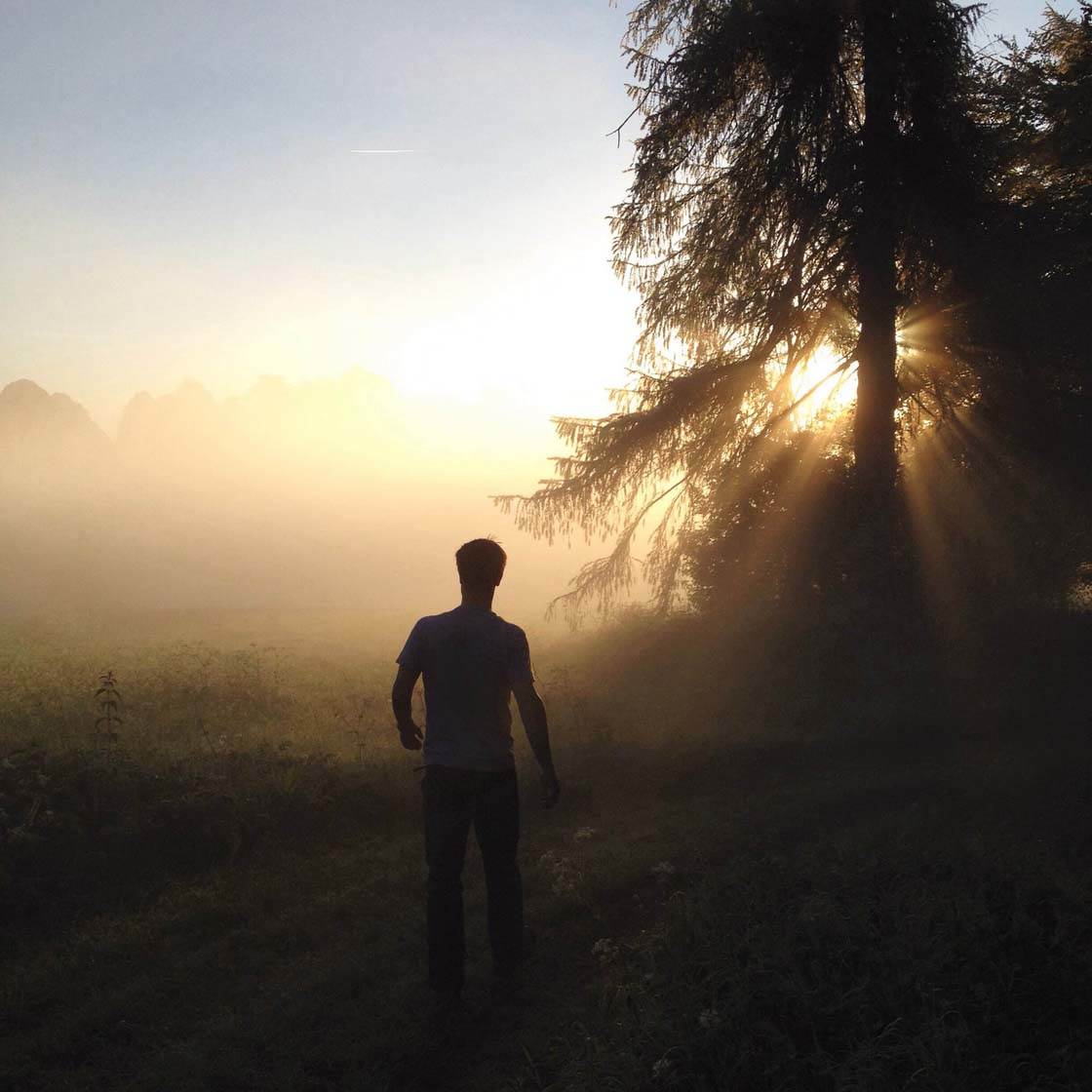 Even with my iPhone 4s it captures this very well. I'm due an upgrade soon so look forward to seeing how the iPhone 6 performs.
What's the best time of day for taking landscape photos? 
My favorite is dawn. The light is so soft and makes even the most mundane scene look beautiful.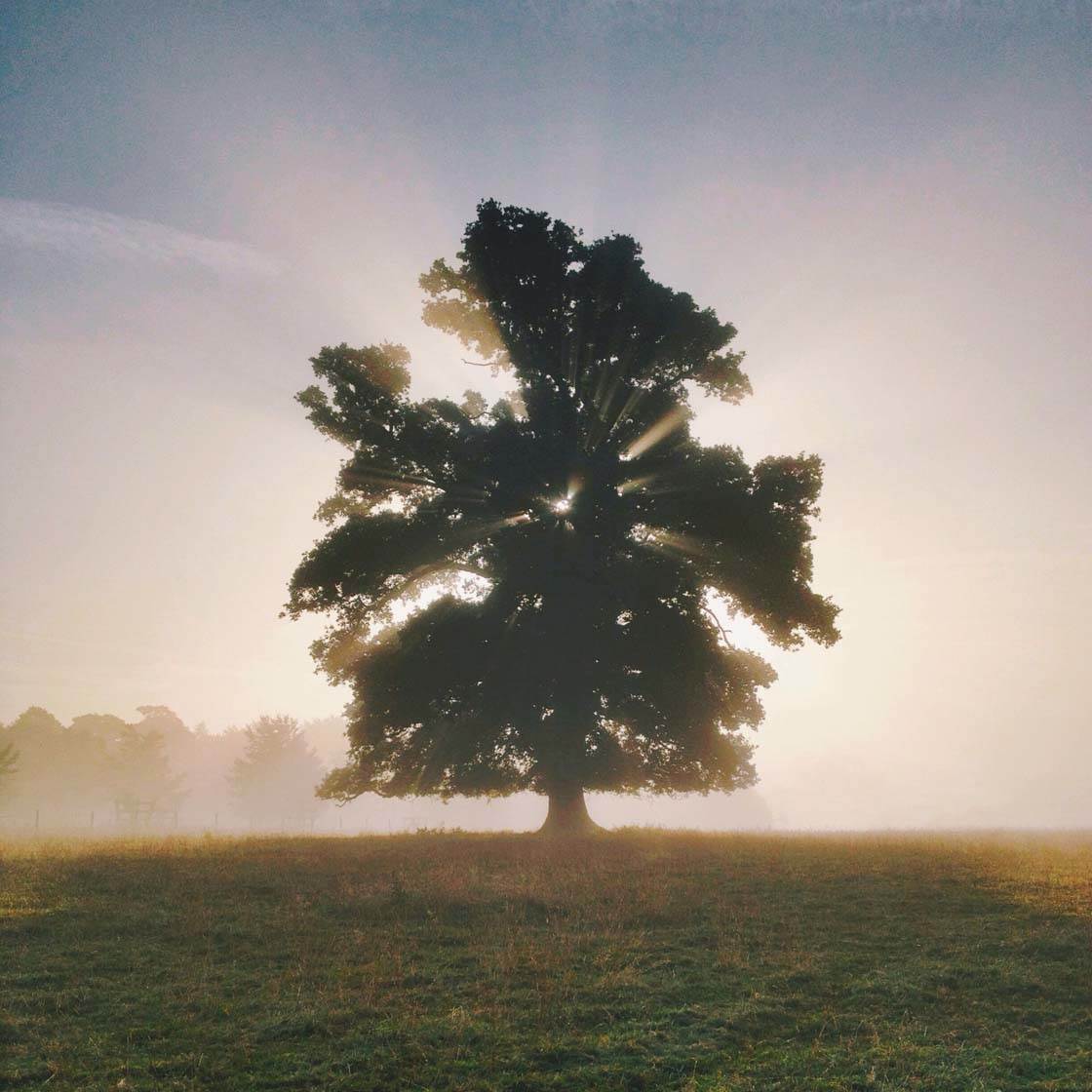 Fog and mist feature heavily in your photos. How important is the weather in landscape photography?
Anything that adds drama will improve a photo. But fog and mist allow you to isolate parts of the landscape that usually get lost.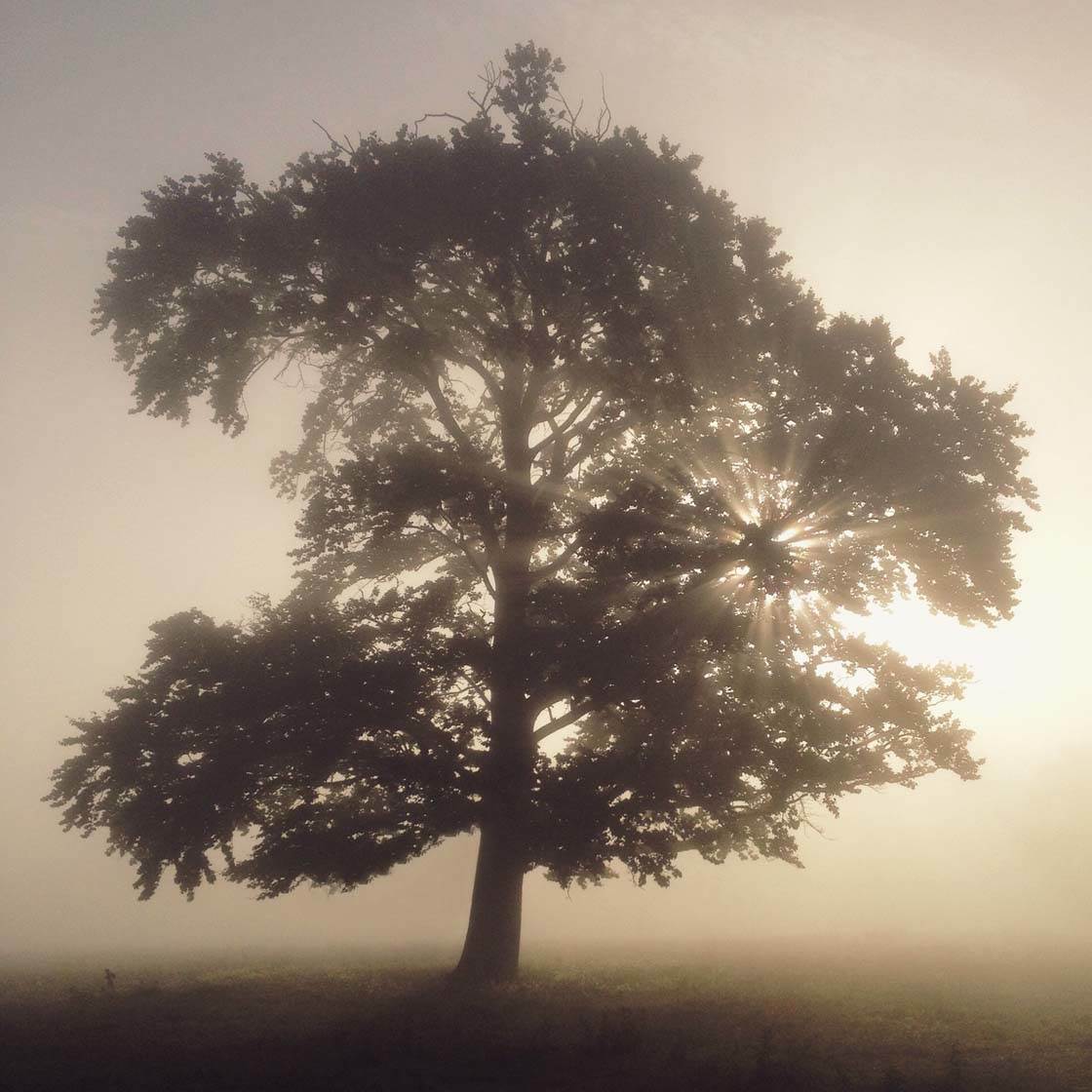 What composition tips would you give to aspiring landscape photographers?
Use the rule of thirds. Once you have that down, feel free to break the rule!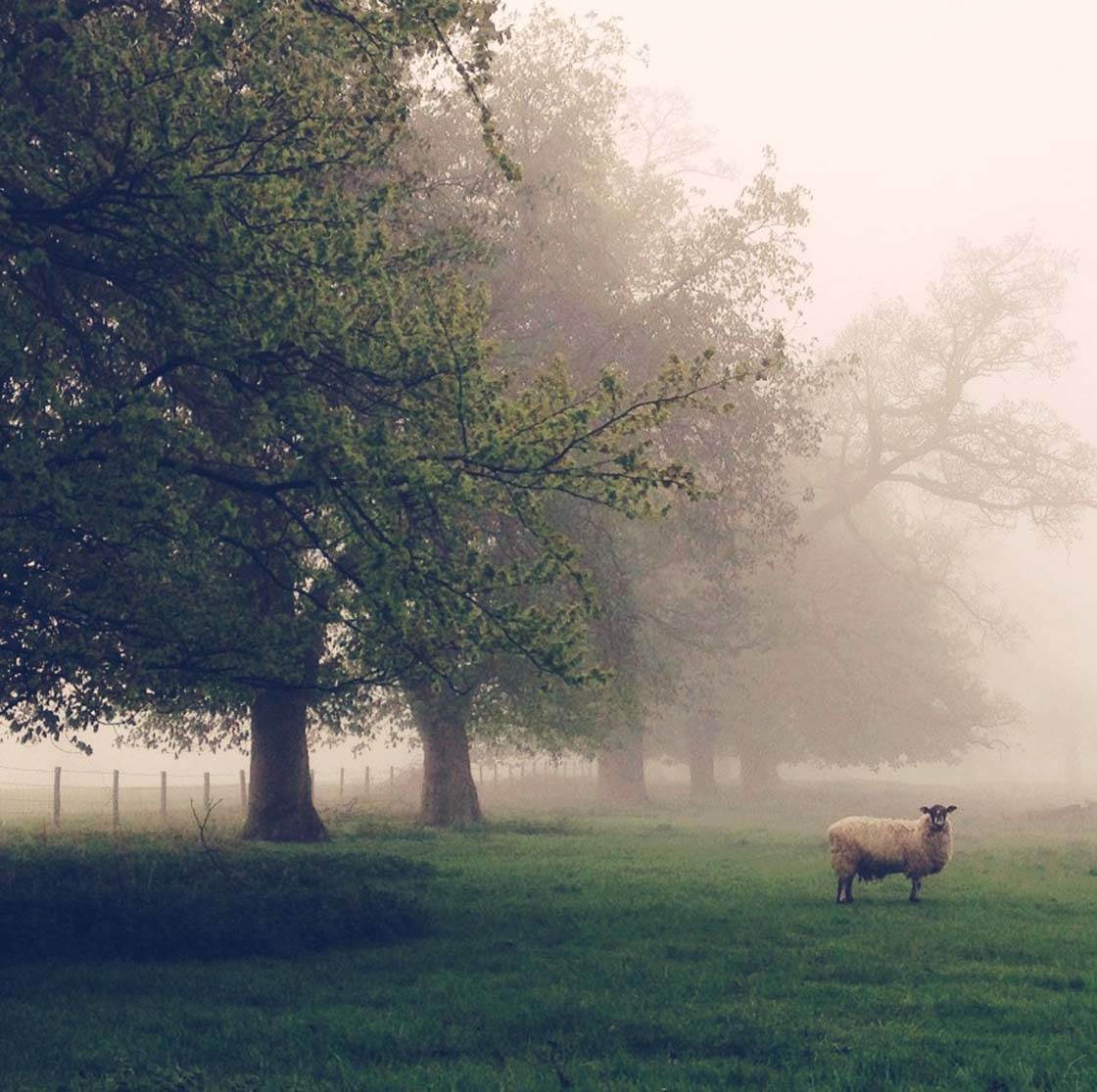 Let's talk about photo apps. Are there any apps that you use for taking photos besides the native camera app?
The native camera has improved with iOS 8. I use Camera+ and Camera Timer. Camera Timer allows you to take multiple shots at times intervals, allowing you to appear in the frame yourself. You'll need a tripod though.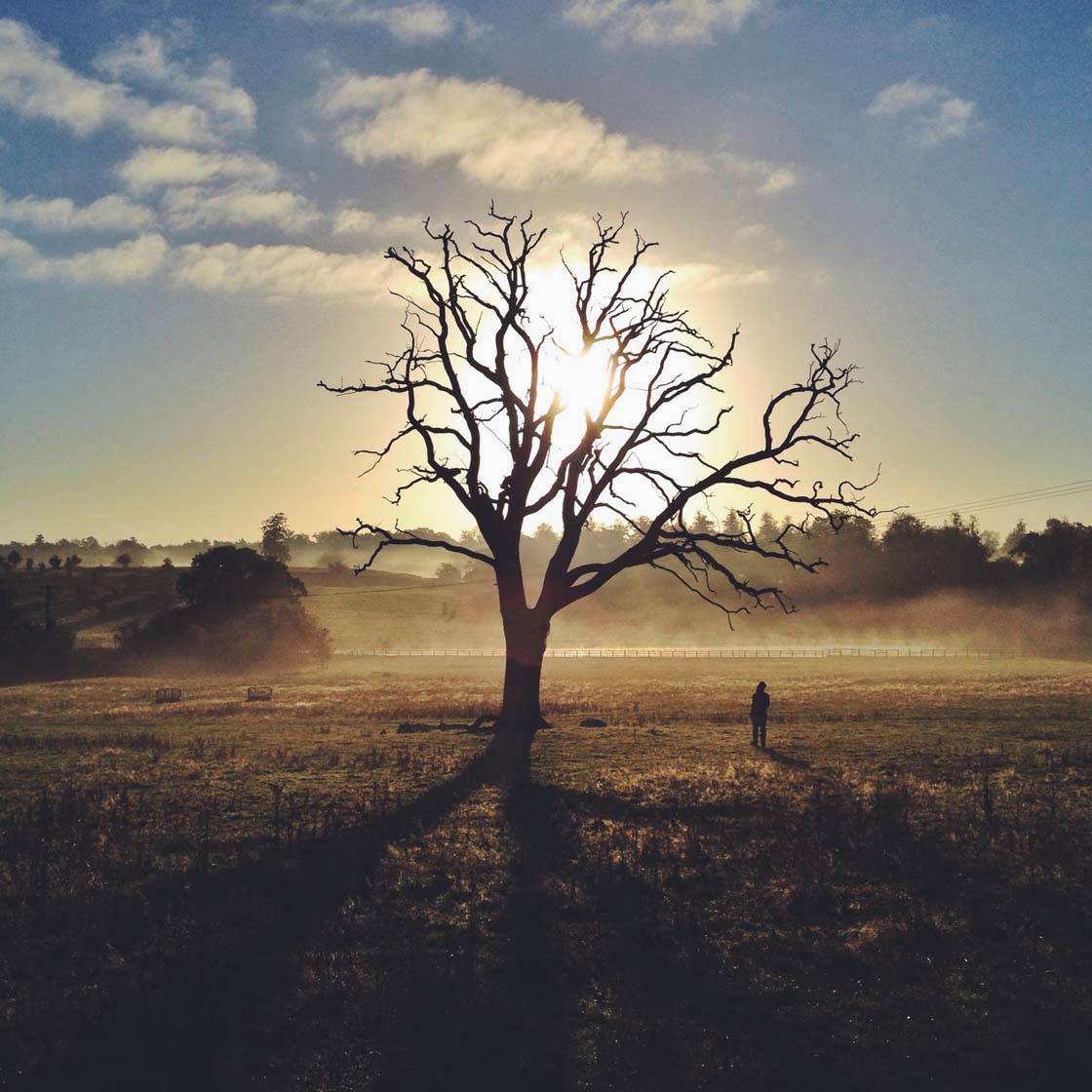 What are your favorite apps for post-processing?
Snapseed and VSCO Cam. Mextures is very good too.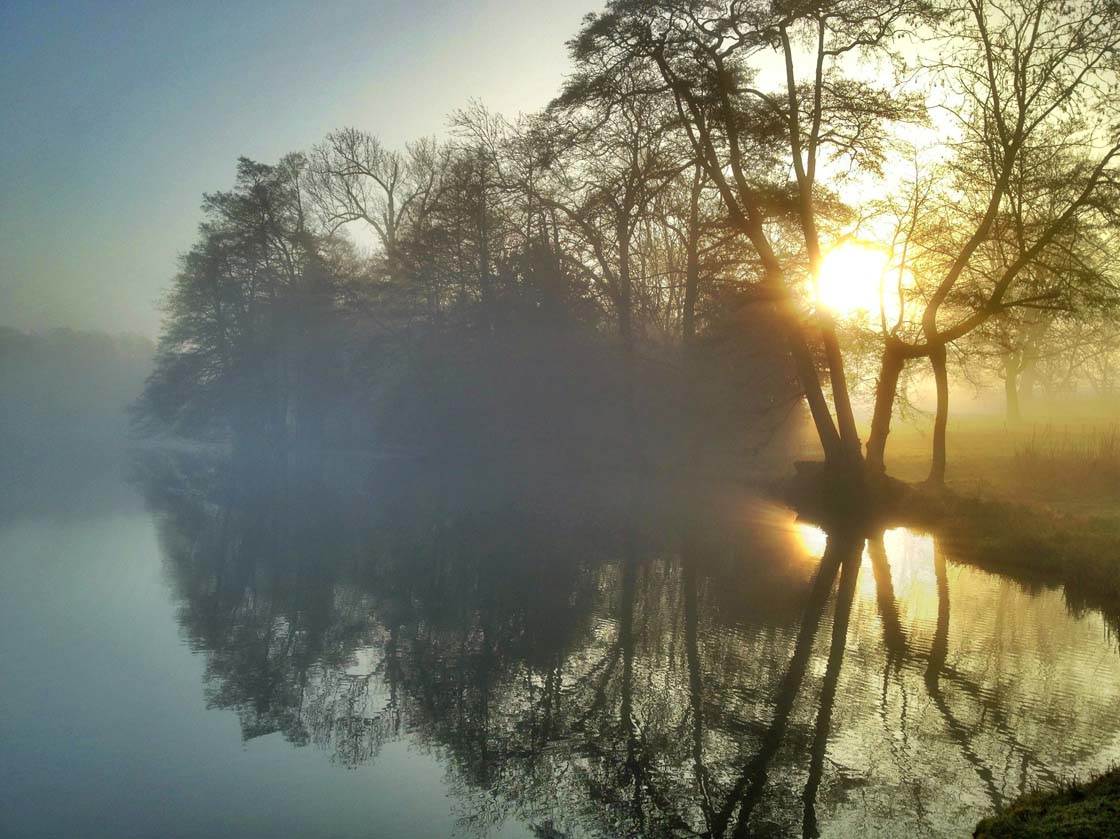 Do you use any iPhone photography accessories?
I use a Joby mini tripod and a Glif mount to hold my iPhone in place on the tripod.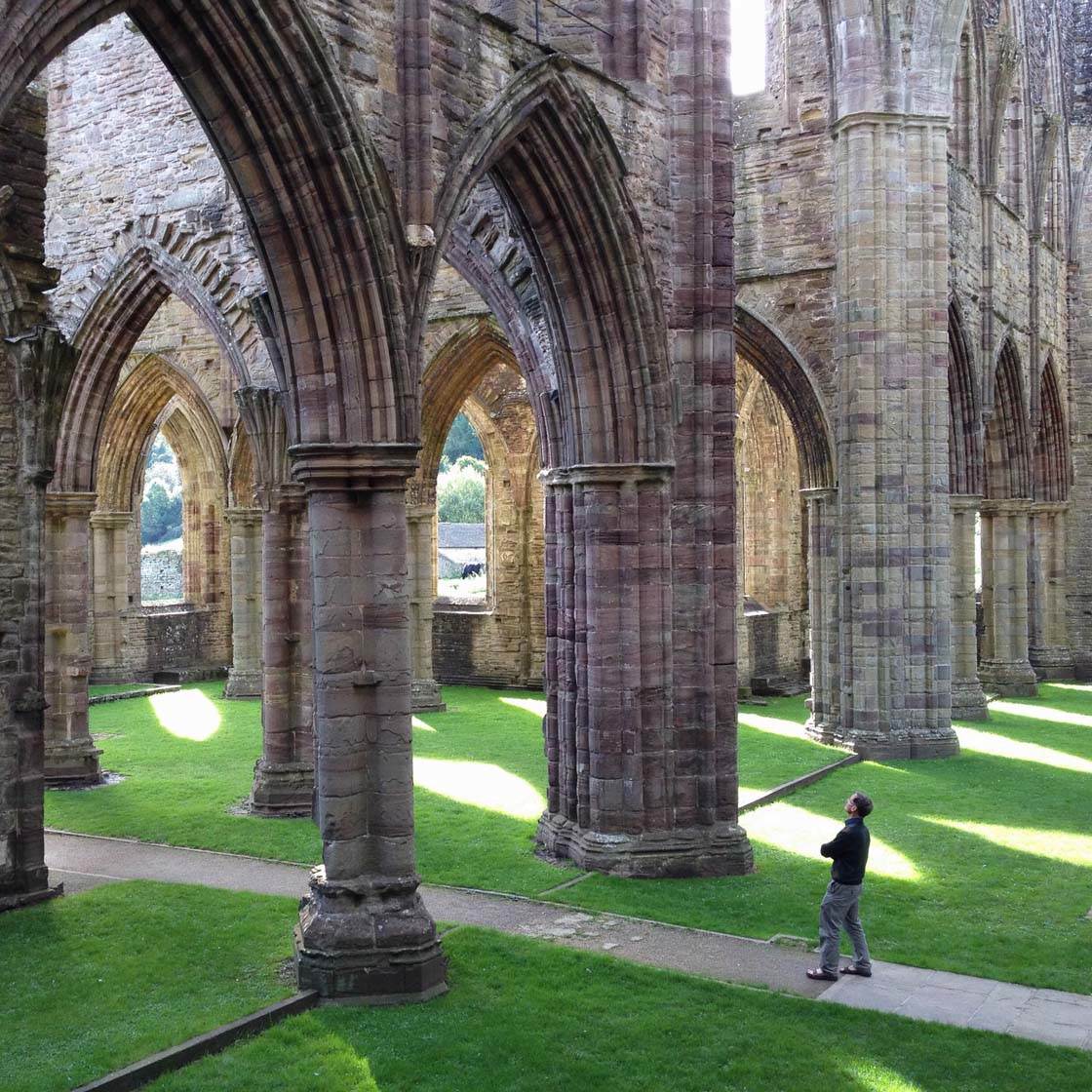 Can you briefly explain the story and editing behind your three favorite iPhone photos?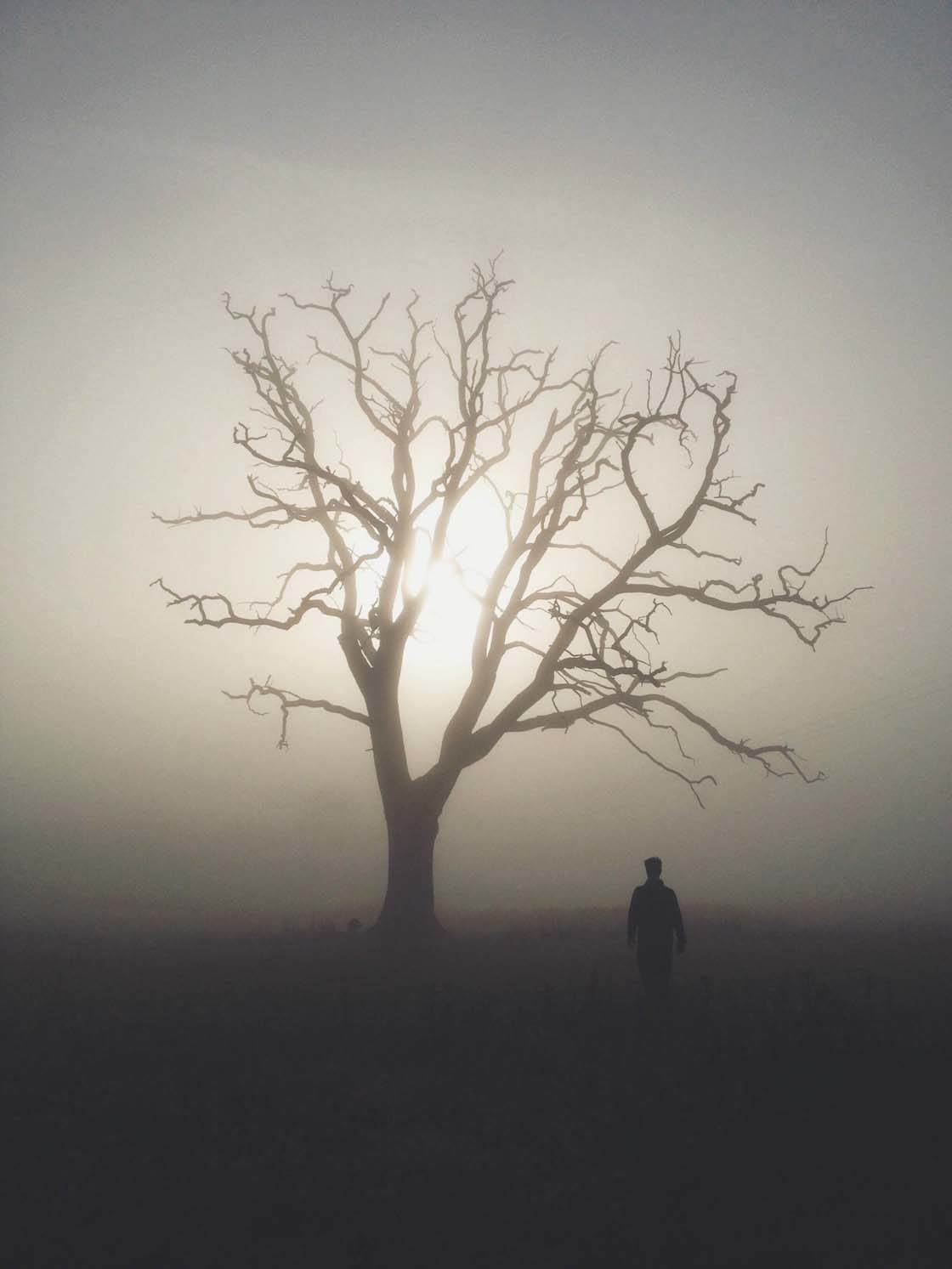 Envelop Me
September is fog season and it was the deepest fog I've seen so far. I'd been out early to a few places without much luck. The sun began to break through and I came across this dead tree. I've been back many times since as it's so beautiful.
I decided to mount the iPhone on my tripod and use the Camera Timer app so that I could walk into the frame to add something more. I edited with VSCO Cam.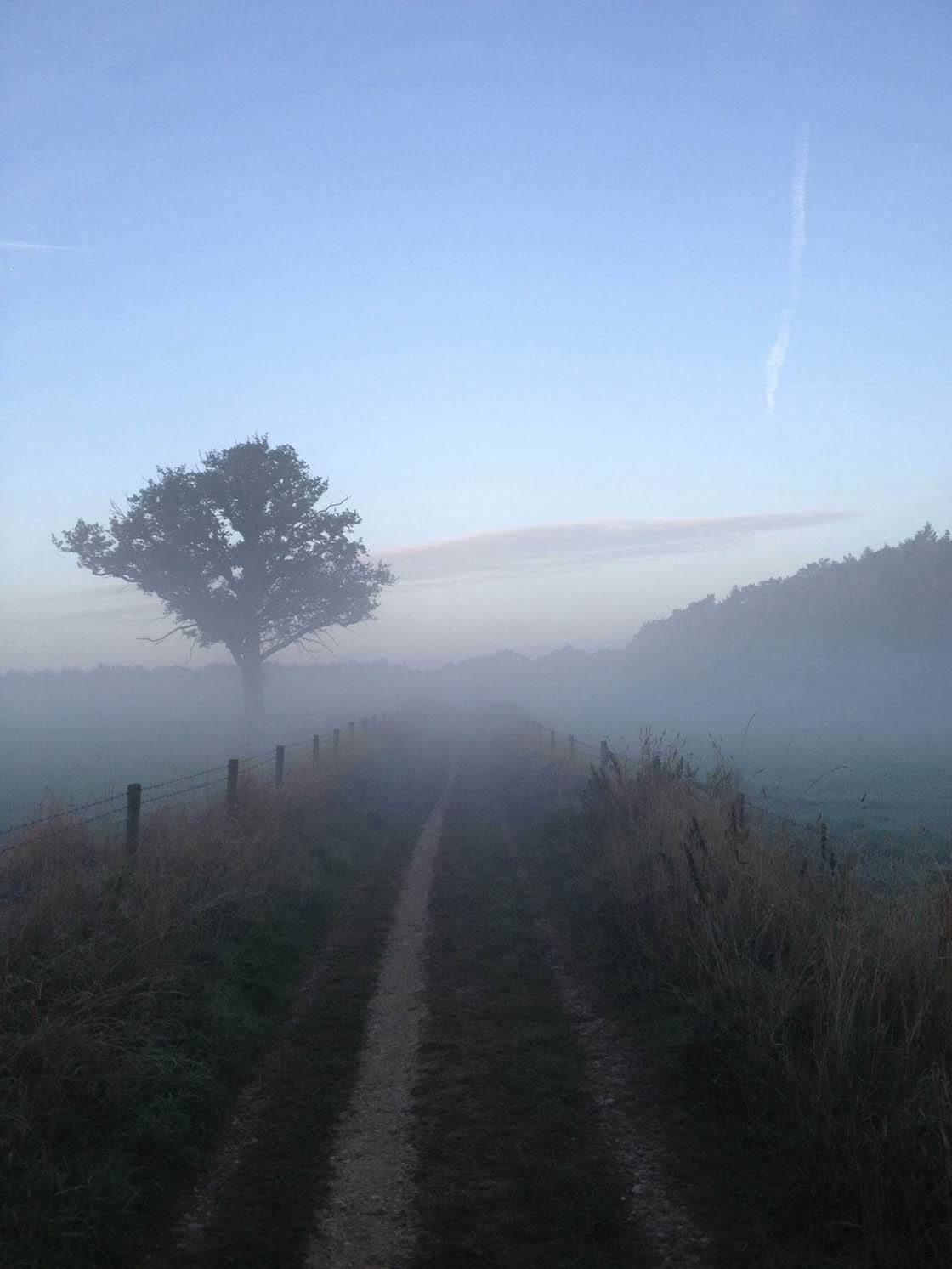 Distant Memory
I was taking a shot of some rays one September morning very early and turned around to see this. I took the shot with Camera+ as I really like the image stabilizer in this app.
I didn't think much of the shot at the time as I'd been so fixated with the rays.  In the end this is the better shot.
I rarely edit photos of blue fog as it's my favorite and it shouldn't be touched in my opinion.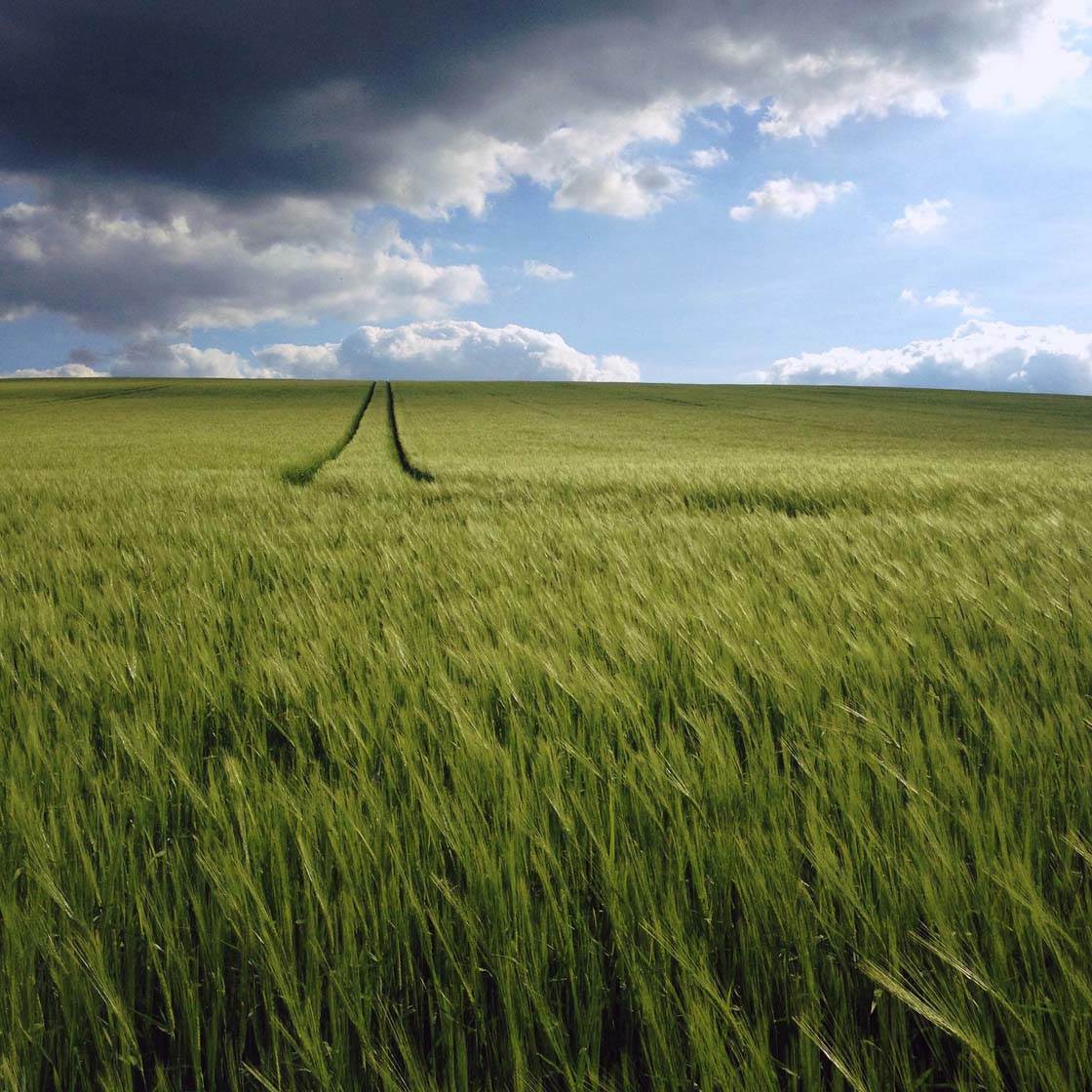 Out In The Barley Fields
In May when the barley is in ear, ordinary fields become very photogenic. I love this time of the year as it sort of signifies the start of summer for me. Some photos capture the essence of the season and this photo does for me.
I was in a valley and a rain shower was heading my way.  I was looking at the barley but the sun was too strong.  A minute later the rain cloud covered the sun and the light improved for a minute or so, providing the perfect opportunity to take this shot.
I took the photo with the native camera app and edited with Litely.
Do you shoot with any other kind of camera, and if so, when do you prefer to use the iPhone?
I use a Fuji x100s. In low light it is amazing. I use the camera I have with me at the time. You can't beat your iPhone for convenience.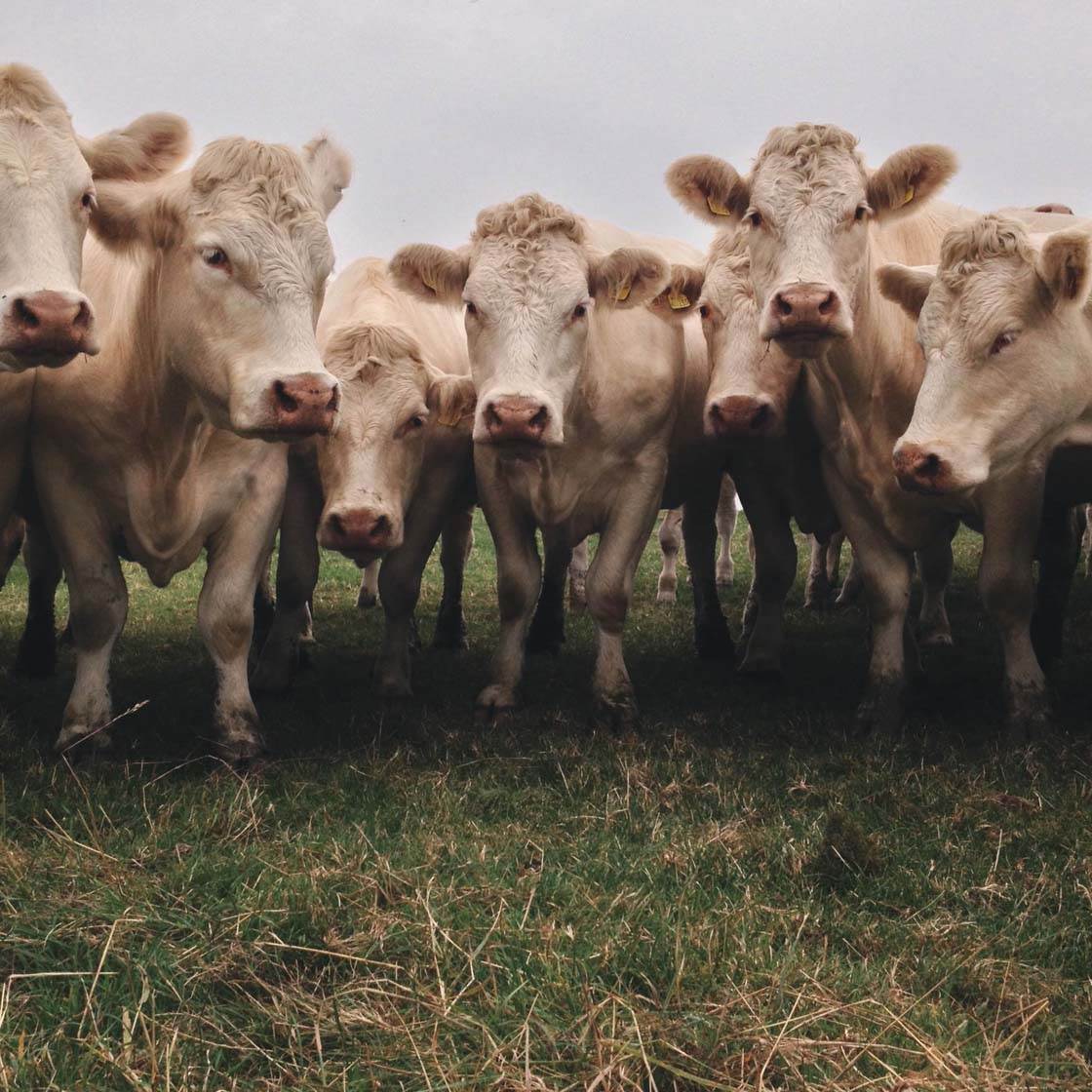 You have a large following on Instagram. How has Instagram influenced your photography and what does this online community mean to you?
Instagram is a great place to be inspired and learn. I spent the first year posting only iPhone shots. You can take great photos with an iPhone and awful shots with the best DSLR.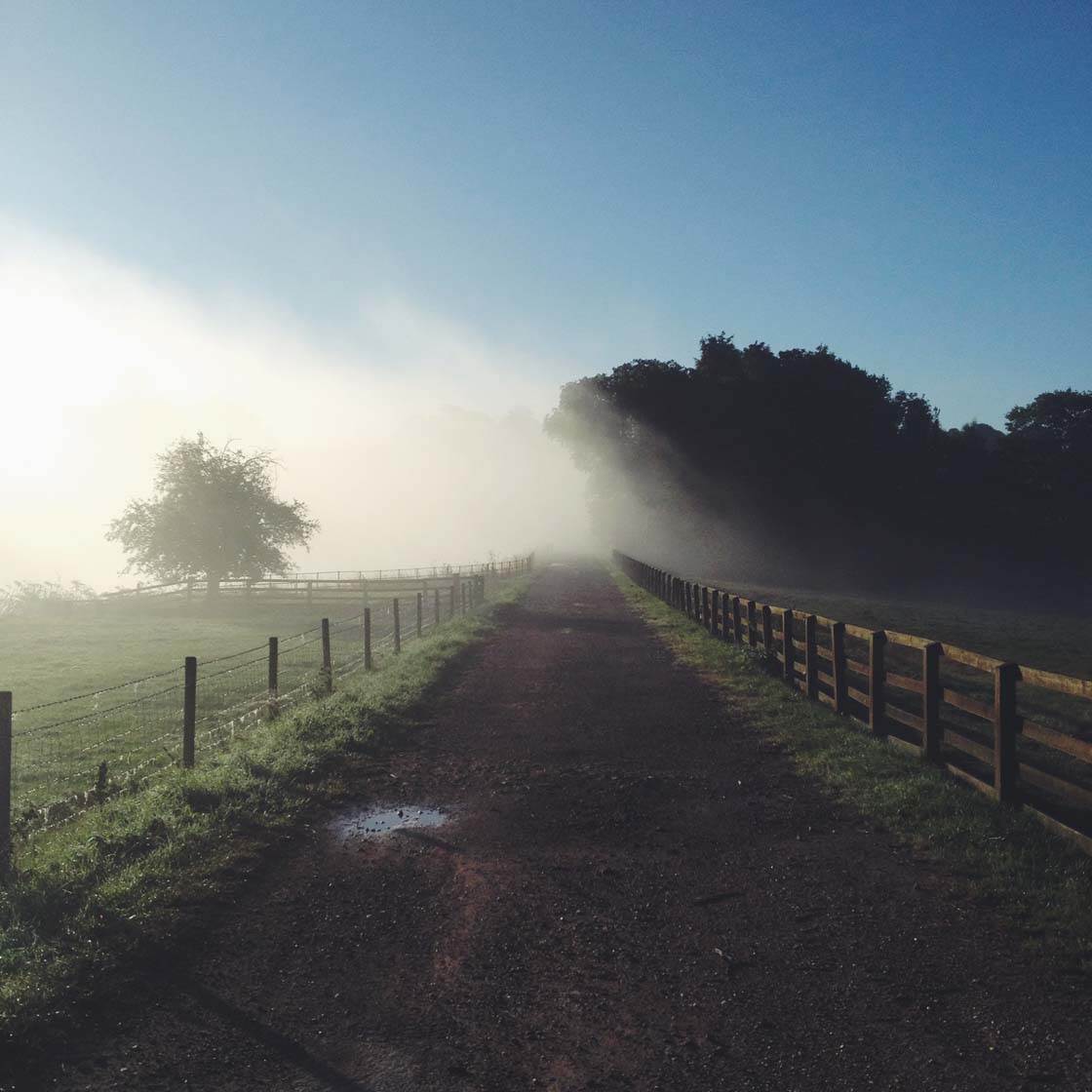 The support and encouragement is the thing that impressed me most when I joined.
What tips do you have for beginner iPhone photographers who want to start taking creative photos with the iPhone?
Experiment and find your niche. Be creative and try to be yourself.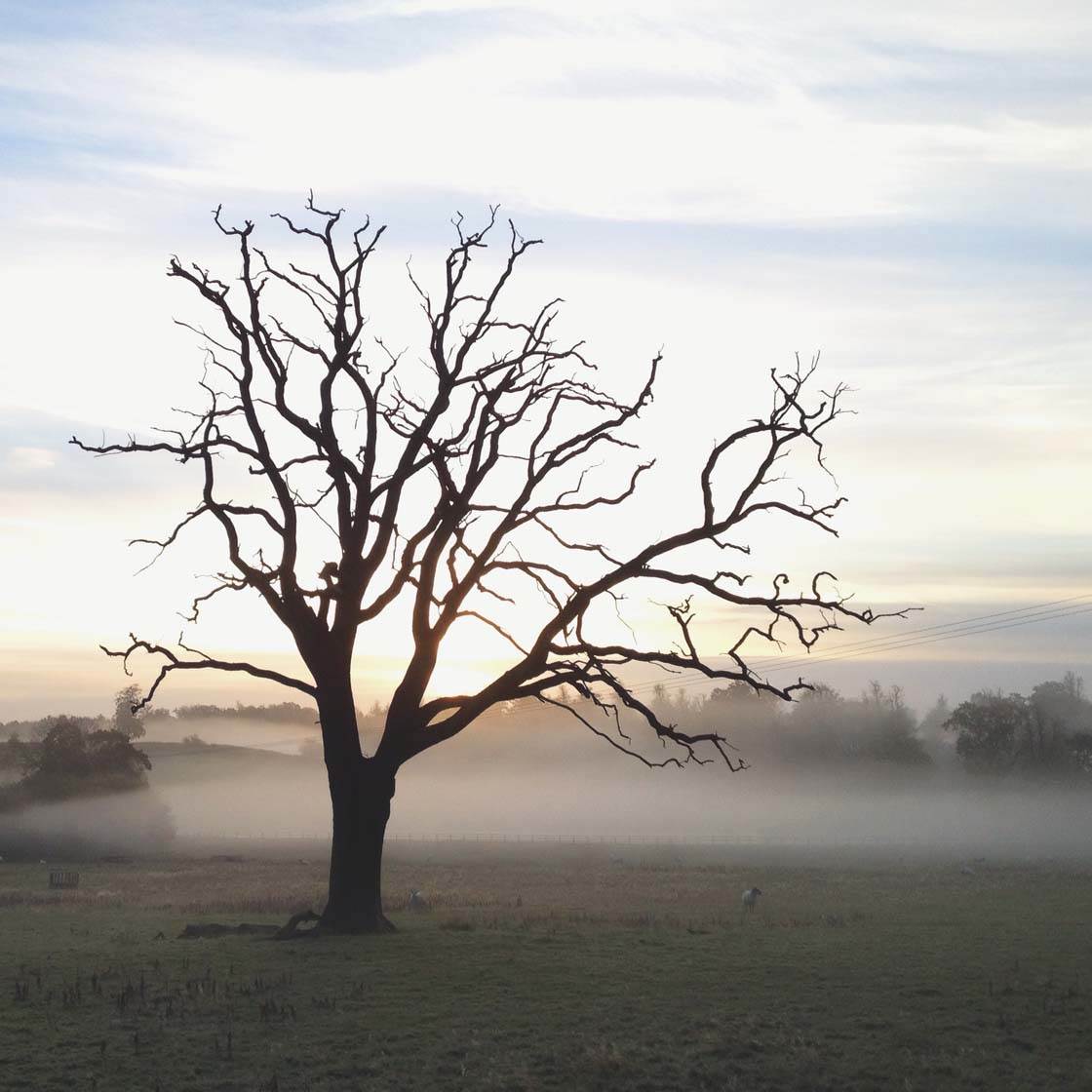 Which iPhone photographers do you admire the most?
@quietpoem is one of my many favorites. Her work is so beautiful and consistent.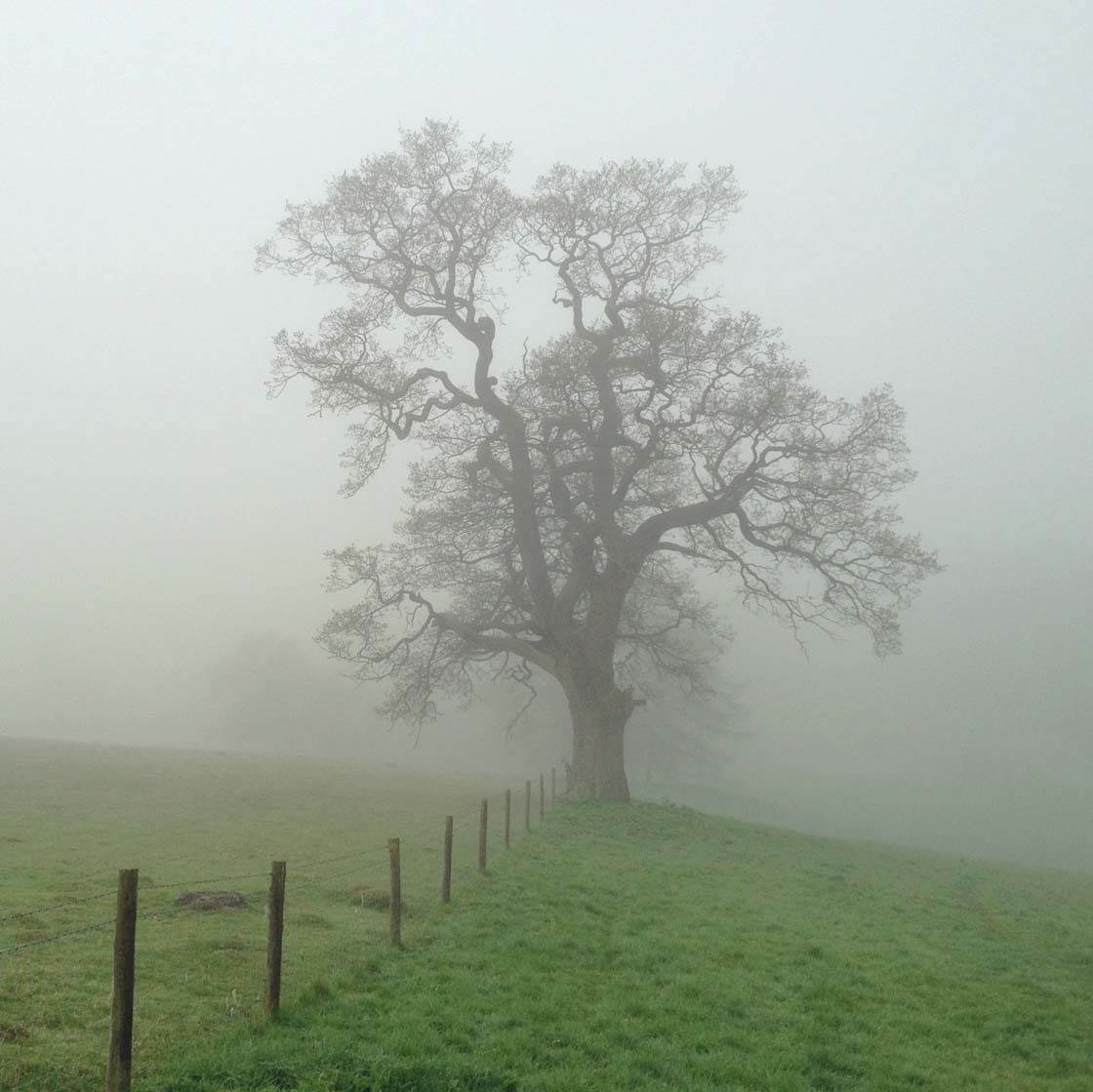 Where can we see your iPhone photography?
You can view my photos on Instagram.