Do you love to capture your active lifestyle with your iPhone, but worry about it getting damaged in the process? The new ProShot case offers a waterproof and shockproof housing that will protect your iPhone when shooting in or around water, or whenever you're on the move. These features essentially turn your iPhone into a GoPro camera, but for a lot less money. In this article you'll discover more about the ProShot iPhone case, and how you can use it for great underwater, sports and action photography.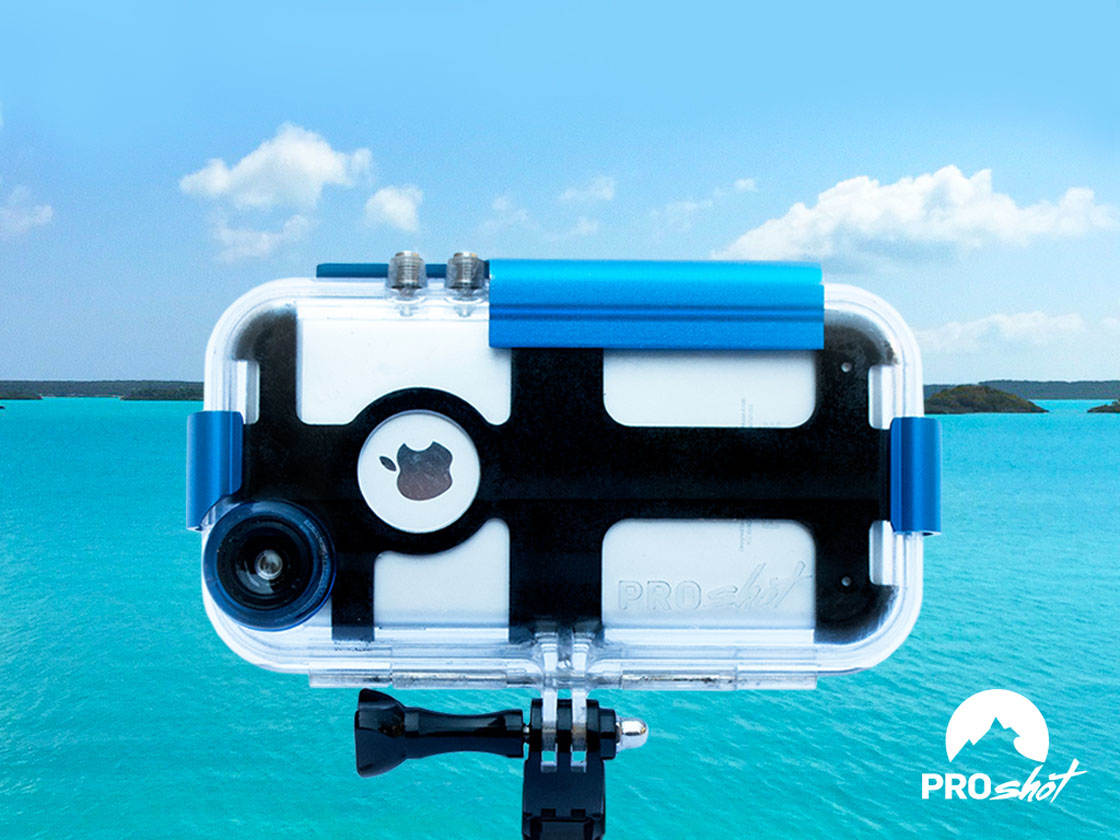 About The ProShot Case
ProShot is a durable waterproof and shockproof housing for the iPhone 6 and 6s. It allows you to turn your phone into the ultimate video and still camera to record your active lifestyle.
Produced by LASO Technologies, it gives you the freedom to capture any moment with your iPhone, without having to worry about whether your phone will get damaged in the process.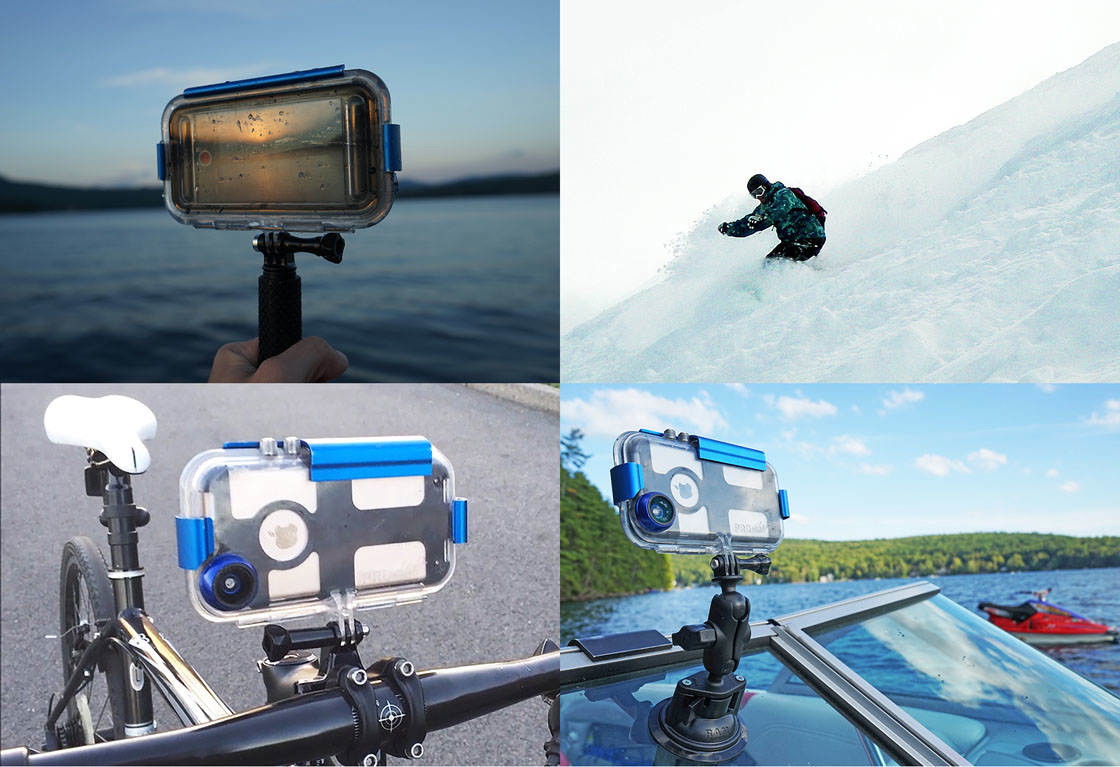 You no longer have to leave your iPhone at home when swimming, kayaking, surfing, skiing, cycling, etc. Simply place it in the new ProShot case, mount it to your body, bike, boat, etc. and you're good to go.
Every ProShot comes with two interchangeable lids, and is more than capable of protecting your iPhone from various extreme environments.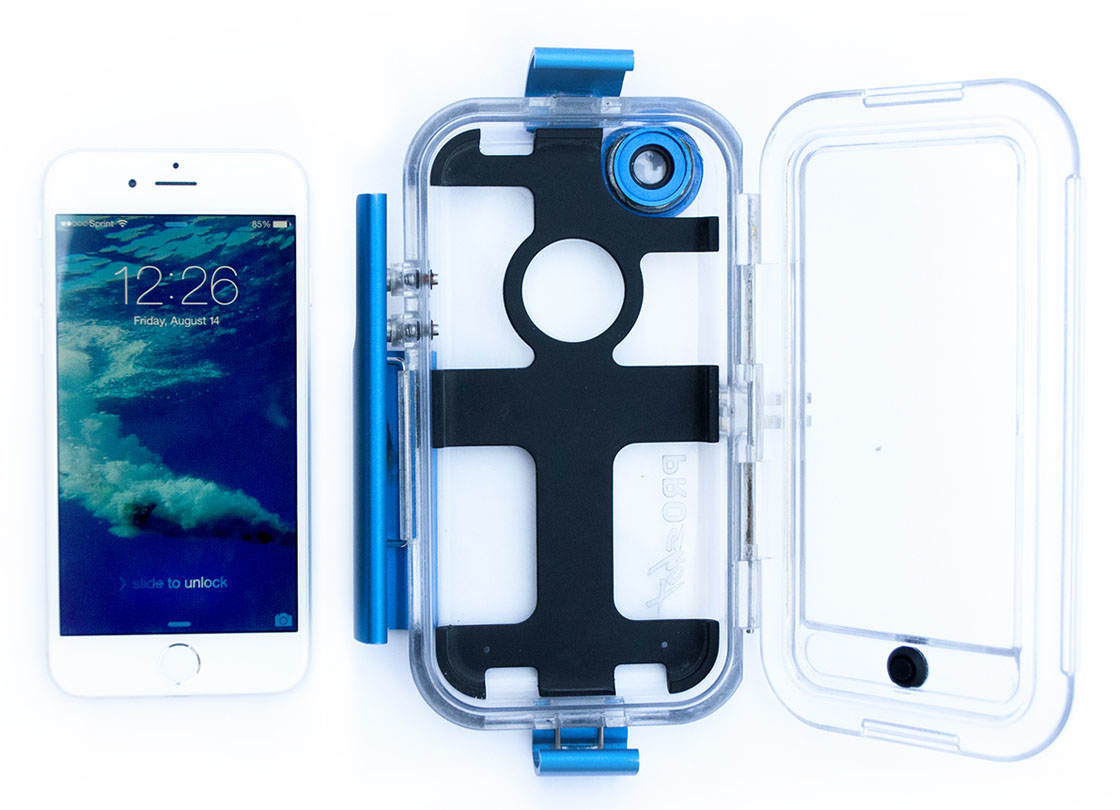 Of particular interest is the "Deep Dive" lid which is waterproof down to 90 feet. You can't use use the touch screen with this lid, but you can use the volume buttons to control the camera instead.
To use your touch screen underwater, the second "Touch Screen" lid is engineered for that very purpose and is waterproof down to 6 feet.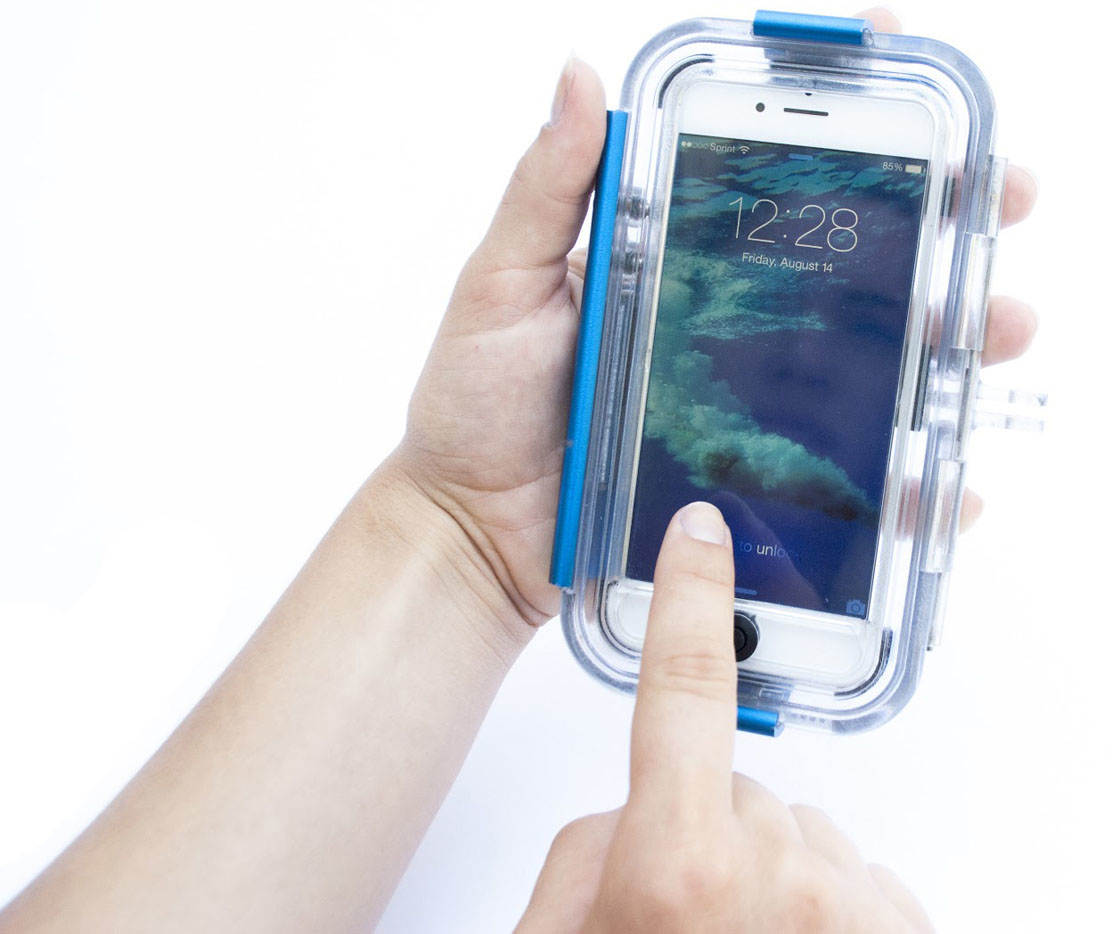 ProShot is currently running a Kickstarter campaign to raise funds for the production of this product. They've already exceeded way beyond their initial funding goal, so production will definitely be going ahead, with deliveries expected in time for Christmas.
The regular price of the ProShot case is $99, but if you make a pledge on Kickstarter you'll get a discount on this price.
ProShot Case Specifications
Here's a quick overview of the main specifications of the ProShot waterproof case:
Waterproof to 90 feet with Deep Dive lid
Waterproof to 6 feet with Touch Screen lid
Shockproof from a 20 foot drop
Two lenses (Wide-Angle Lens with 110 degree angle & Flat Lens)
Custom lanyard
Free ProShot app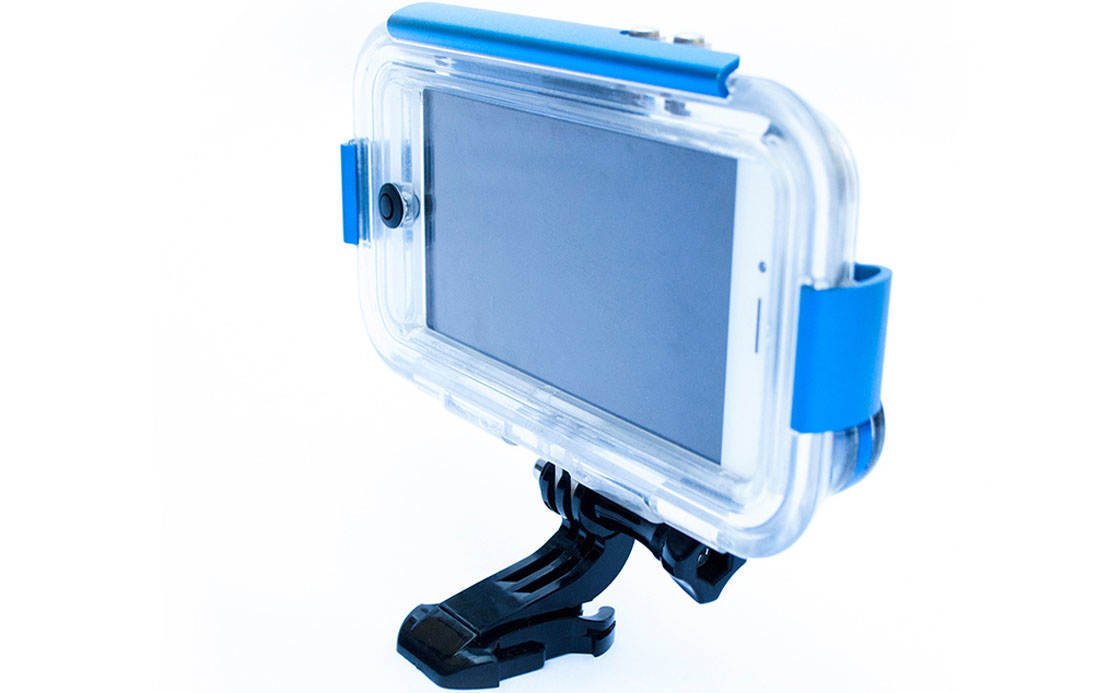 The ProShot app allows you to shoot 4+ hours of HD 1080p 60fps video recording, and it makes it easy to save, share and edit your photos and videos.
The app allows you to control your iPhone via the volume buttons, which is necessary for shooting with the Deep Dive lid since you can't access the touch screen. The volume buttons allow you to alternate between video, photo, and slow-motion video mode.
Mounting Accessories
The ProShot can be set up for hands-free use with the addition of an available mounting device (at an additional cost).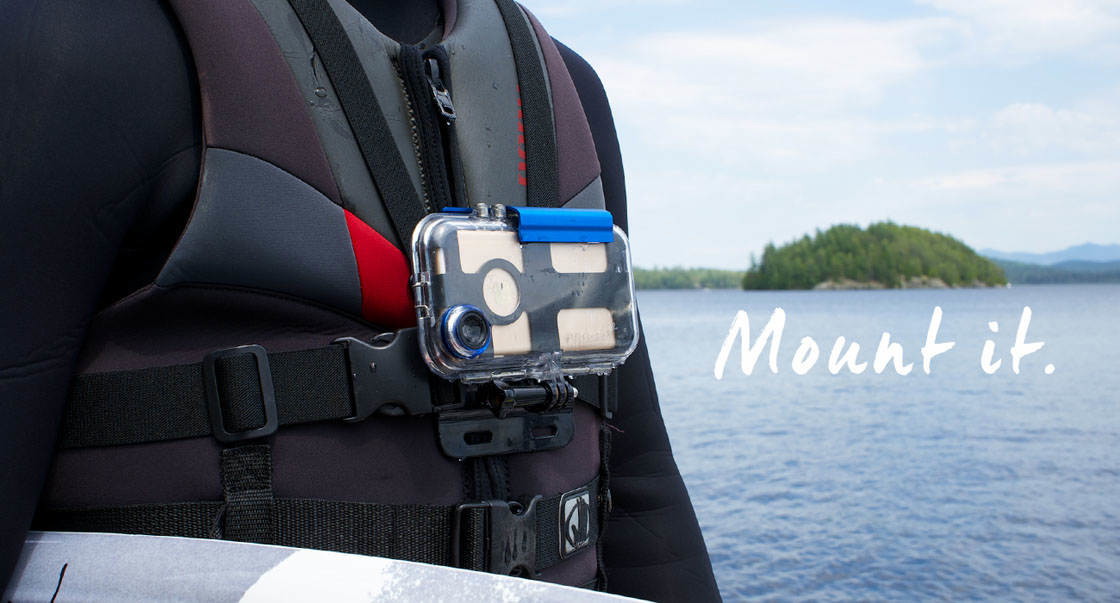 One of the best mounting options for recording your adventures from your own personal perspective is the chest mount harness ($29.99).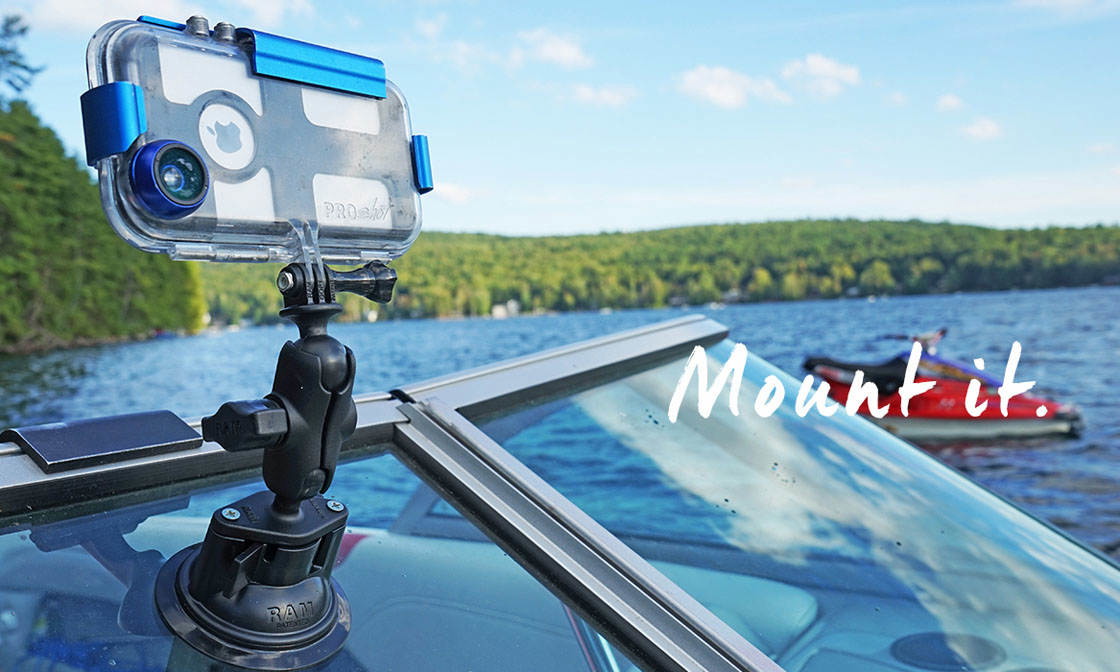 Another great option is the suction mount ($39.99) which can be used to attach the ProShot case to any surface smooth enough to hold it.
One great option for this mount would be a safety helmet when snowboarding or skiing. You could even mount it to the front of your surfboard when out in the ocean.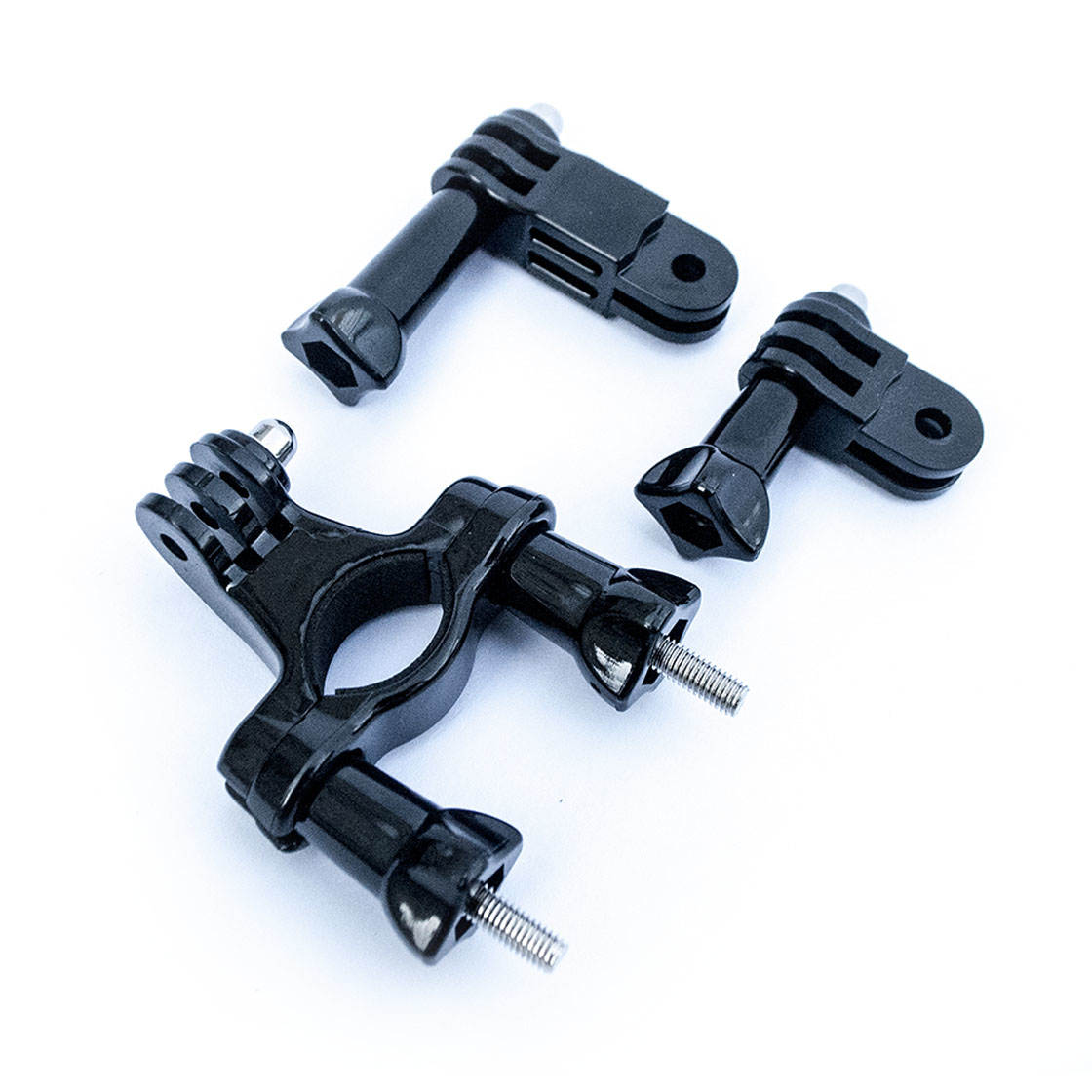 There's a mount specifically for use on a bicycle ($9.99), and it appears that you could also use this mount to attach the ProShot case to other objects.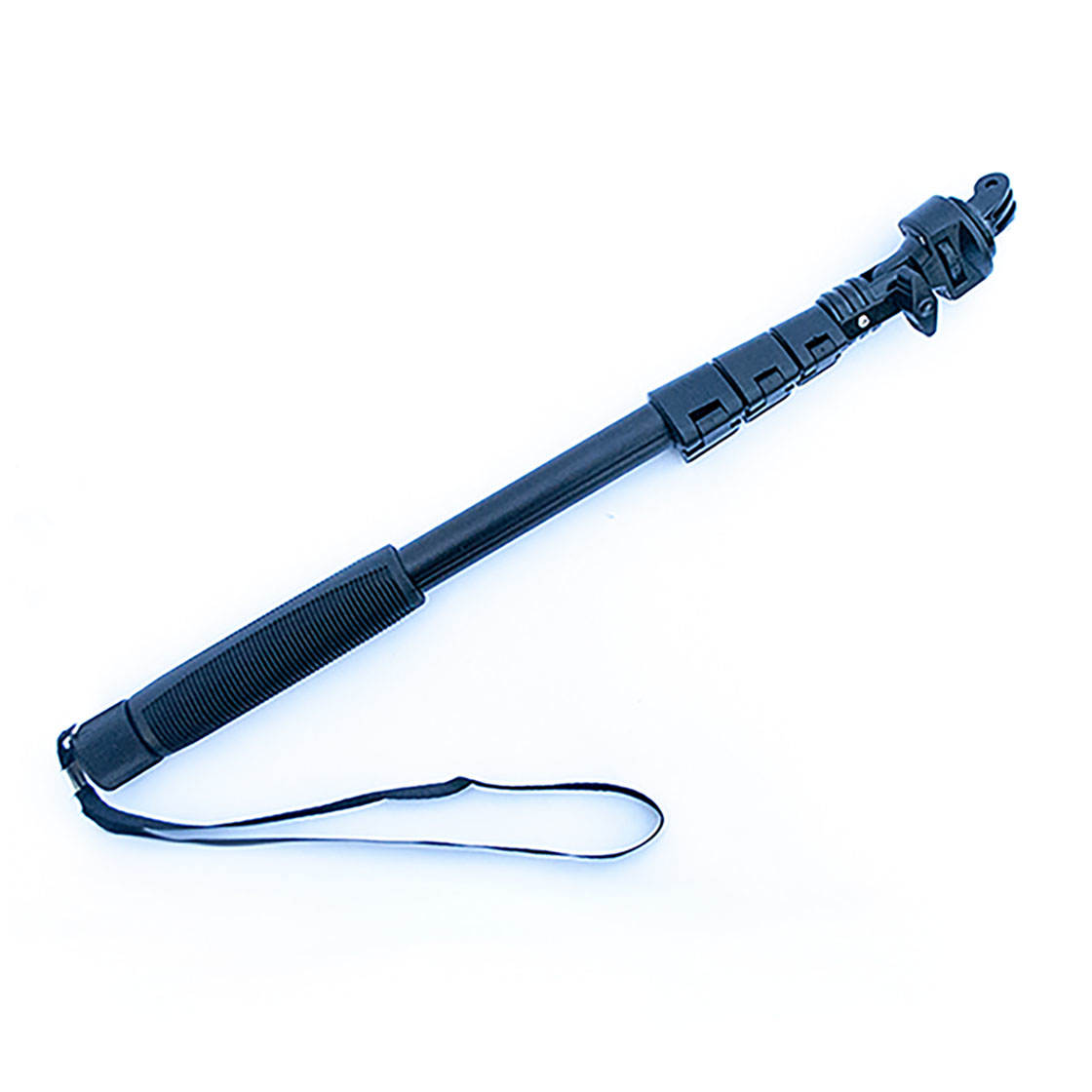 Finally, there's also an extendable pole mount ($19.99), which is essentially the same as the many "selfie sticks" that are currently available on the market.
All of the prices listed are the standard retail prices. Cheaper options may be available if you choose to back the current Kickstarter campaign and get in on one of the early-bird deals.
GoPro Comparison
The developer has created the following detailed comparison of how the ProShot case (when combined with your iPhone 6 or 6s) compares to a standard GoPro camera.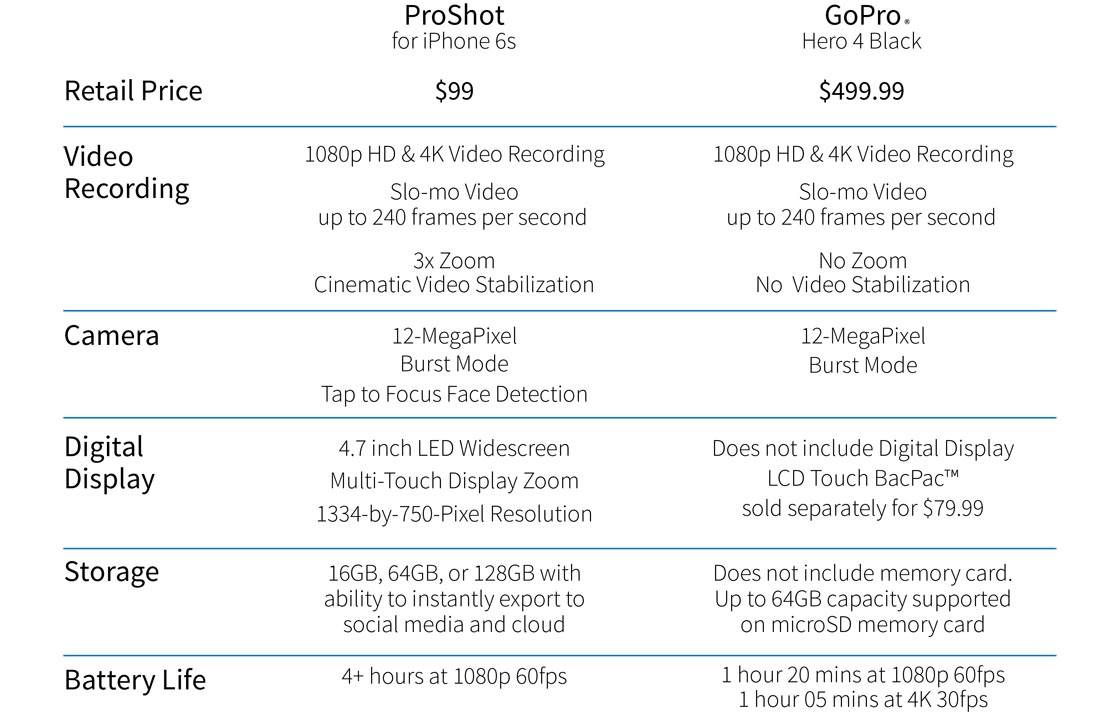 Based on this comparison, it certainly seems as if you already have the best possible camera for your active lifestyle in your iPhone.
All it takes is the addition of a fairly inexpensive ProShot case and your choice of mounting options to capture your adventures in real time.
Final Thoughts
For $99, the ProShot waterproof case seems like the ultimate way to capture your adventurous lifestyle through photography and video.
While you'll need at least one mounting option to make full use of it, the ProShot, when combined with the iPhone you already have and love, does seem to be a great alternative to purchasing a separate GoPro camera.
You can even edit and share your videos and photos directly from your iPhone once your adventure is over.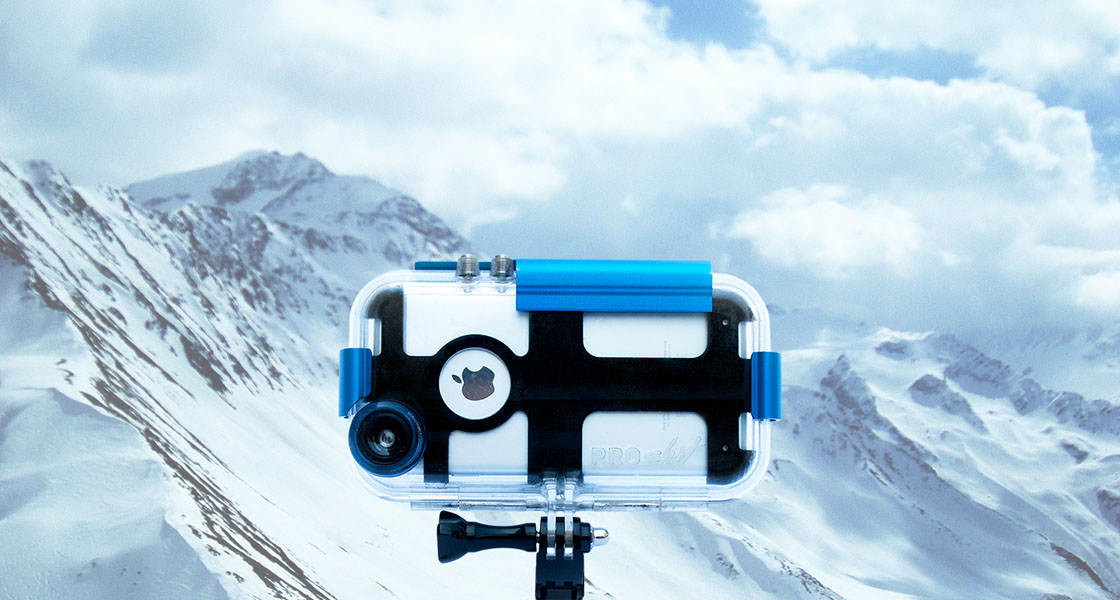 If the ProShot seems like it might make sense for your own lifestyle and photography, then head over to the Kickstarter page and take advantage of the special deals available. The Kickstarter funding campaign ends on December 3, 2015.
You can also find information about the ProShot case and accessories on the developer's website: www.proshotcase.com