While it's great to see your iPhone photos on-screen, there's nothing like holding a printed photo in your hands. Of course, you could print them yourself with a photo printer for iPhone. But what better way to display your prints than in a beautiful photo book that you can treasure for a lifetime? Here at iPhone Photography School we've been testing out the Printastic app which lets you easily create a photo book directly from your iPhone – and we were delighted with the result. In this article you'll discover more about Printastic and how you can create your own iPhone photo books with a special 20% discounted price!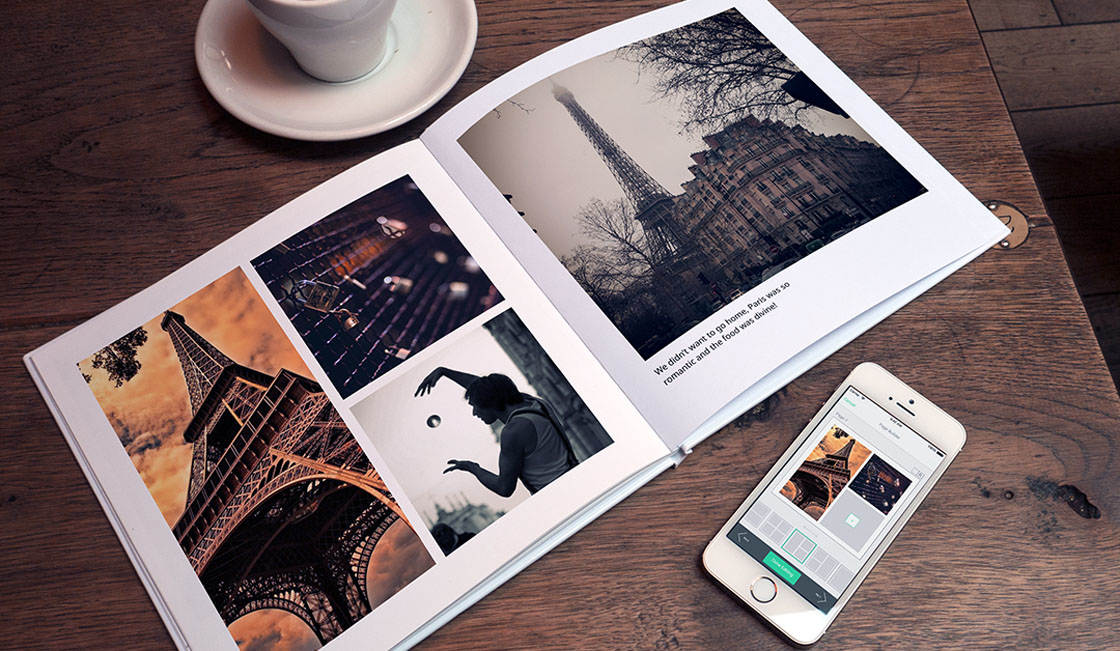 Printastic was featured in the May 2015 edition of the App Store's "Best New Apps" (Photo & Video category).
And we've found it to be one of the best iPhone photo printing apps for creating high quality printed photo books.
You can download the Printastic app for free from the App Store.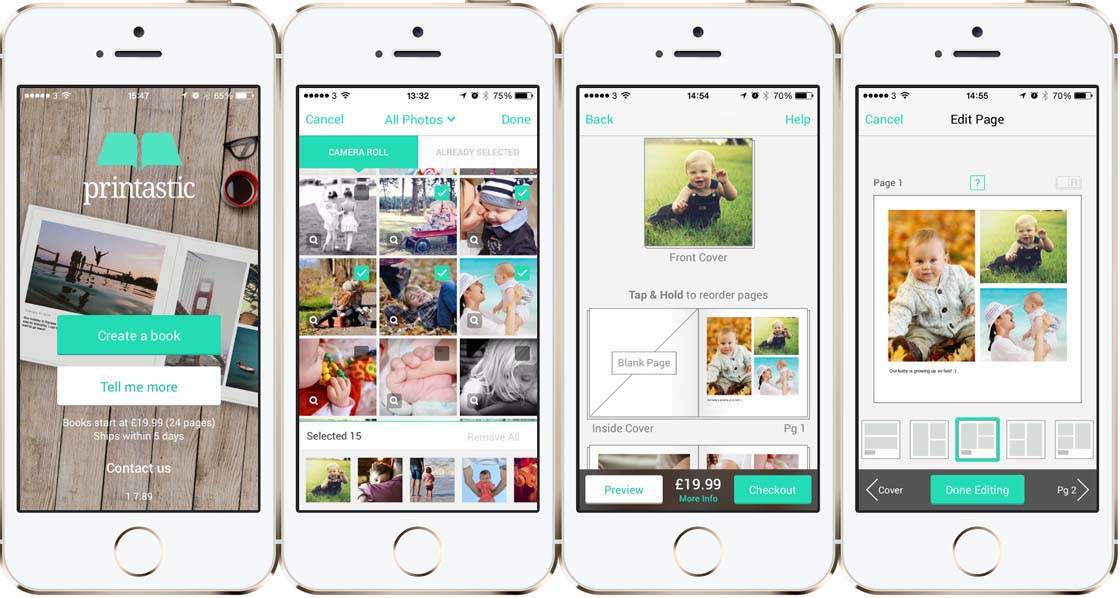 Review Of Printastic App & Photo Book
Kate Wesson, Editor of iPhone Photography School, used Printastic to create a photo book containing all 365 iPhone photos from her photo-a-day project. This is what she had to say about her experience with Printastic…
"I found the Printastic app really easy to use. It has a clean and intuitive user interface with a great selection of layout options. I was quickly able to add all 365 photos onto the pages using single and multiple photo layouts.
"I've used other online print services to produce photo books, but have always been a bit disappointed with the print and paper quality. But when I received my Printastic photo book I was really pleased.
"The photos appear sharp and the colors are accurate. The paper quality is better than other photo books I've had in the past, and the book feels really solid.
"It takes pride of place on my coffee table, and I've had lots of lovely compliments from friends and family! I'd definitely recommend Printastic if you want to create a beautiful photo book of your favorite iPhone photos."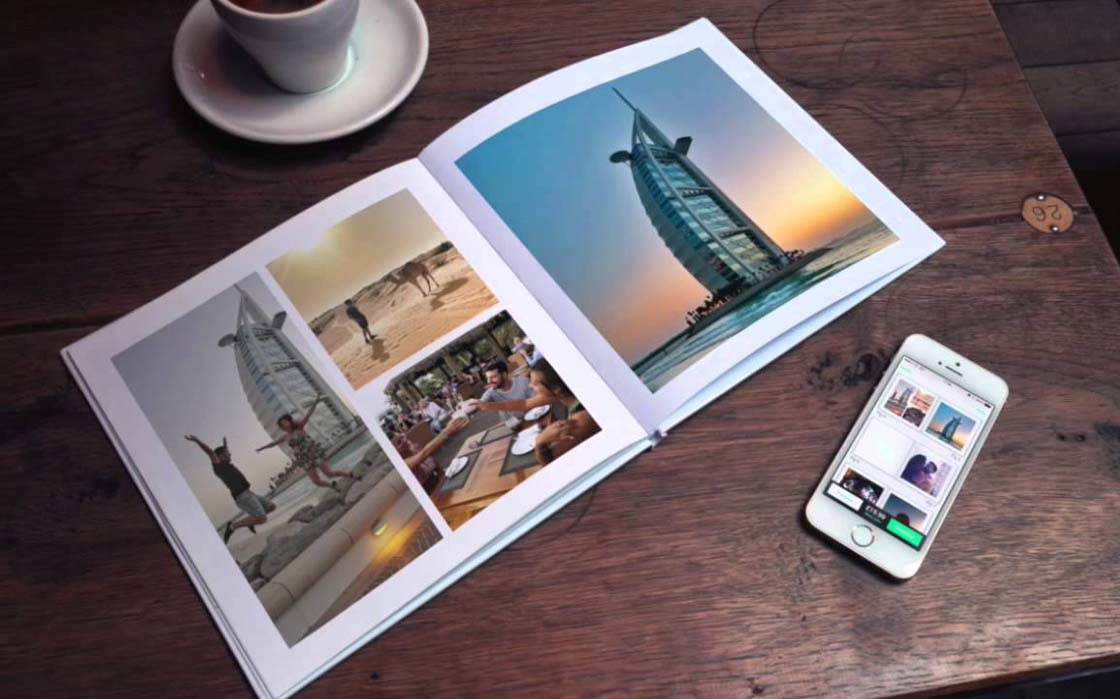 How Does It Work?
In a nutshell, you simply select the photos you want to use, choose a layout option that you like, submit your order via the app and wait just a few days for your finished, printed book to be delivered to your home.
Now that's oversimplifying it a bit, but in theory, it really is that easy to use.
When you first start up the app, there are two choices: Start and Tell me More. The latter provides a bit more information on how the app works, and the Start button allows you to do just that – start designing your book.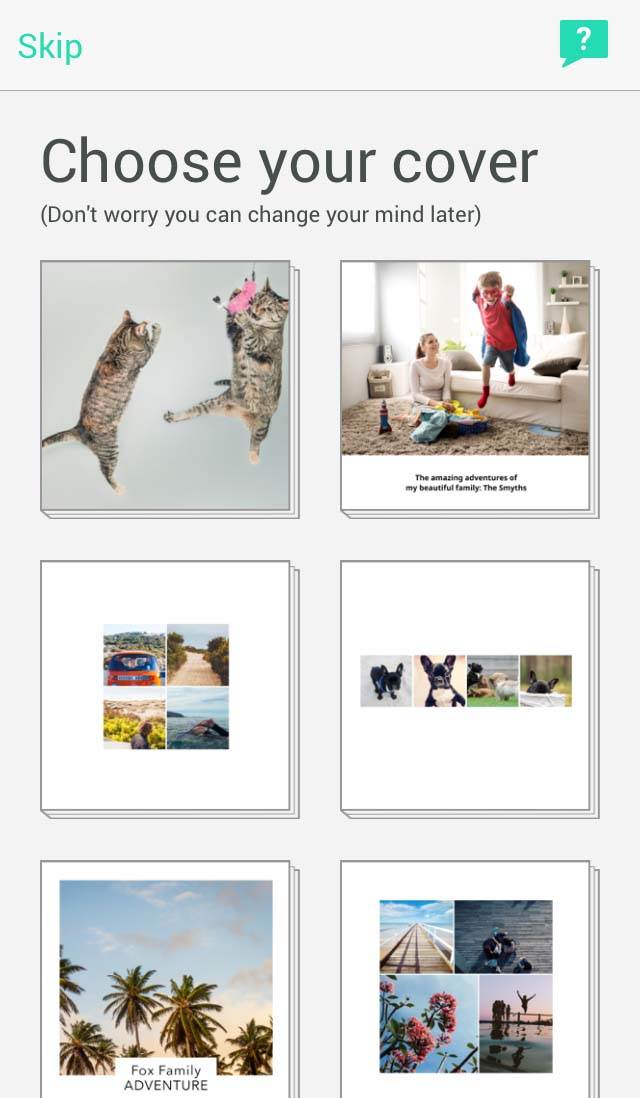 You can begin by selecting a cover layout for your book – you can always change it later if you want. Then you can start selecting and adding the photos that you want to use within the book.
You can select images from your iPhone's camera roll, or from your Dropbox, Facebook or Instagram. You can add all of your photos at once, but if you're not quite sure which photos you want to use, you can always add more later.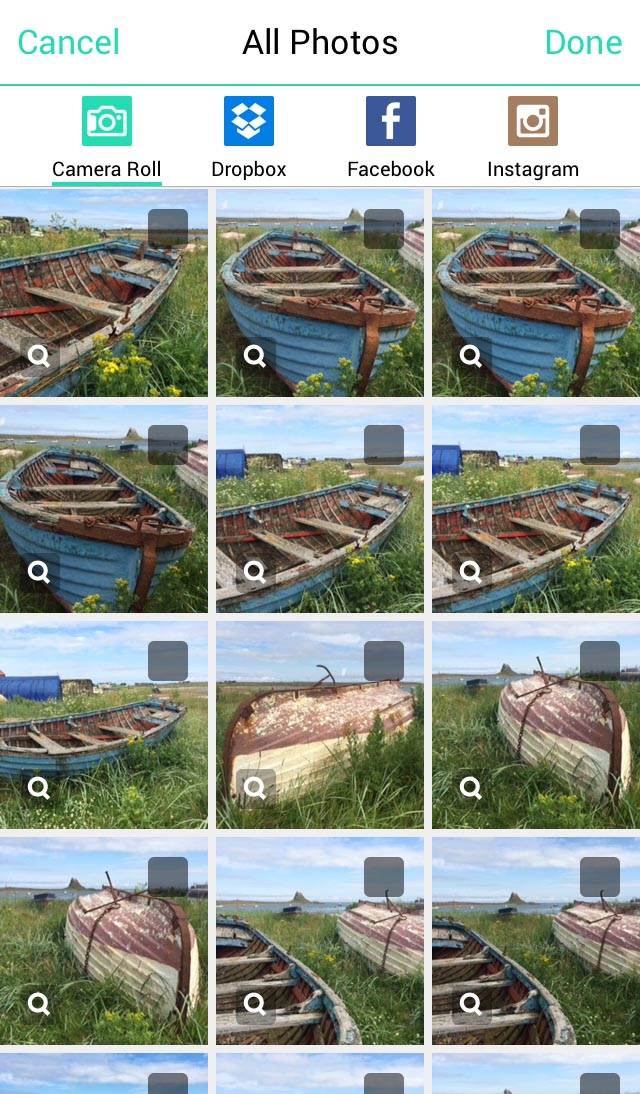 Once you've selected the photos you want to use, tap Done and the images will be added to individual pages within the book layout. You can scroll down to see each page.
If any of your photos are too low in resolution to print at a good quality, they'll be identified by an orange "!" icon over the image.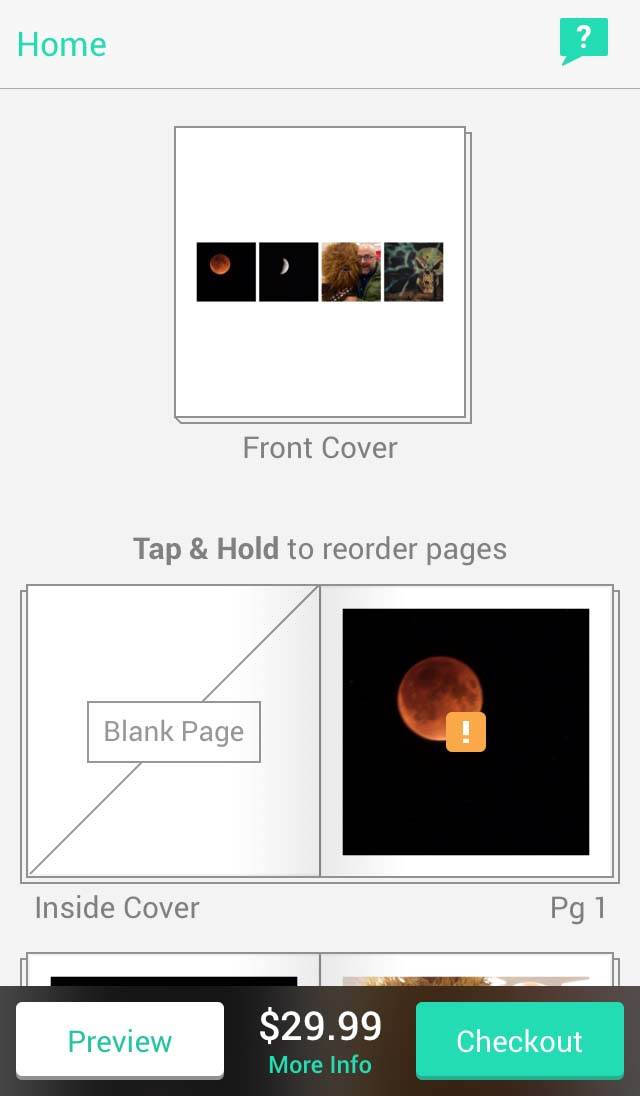 If that's the case, you may wish to select a different photo to replace the low-resolution one, otherwise you could end up with a pixelated/blurry image in your book. Alternatively, you could choose a page layout that allows you to display the image at a smaller size.
By default, photos will be added as full-size images on individual pages in your book. You can keep to the one-image-per-page default, or you can choose from any number of multiple photo page layouts with or without text.
Simply tap on the page you want to change, then tap Edit Page and select the layout you want to use.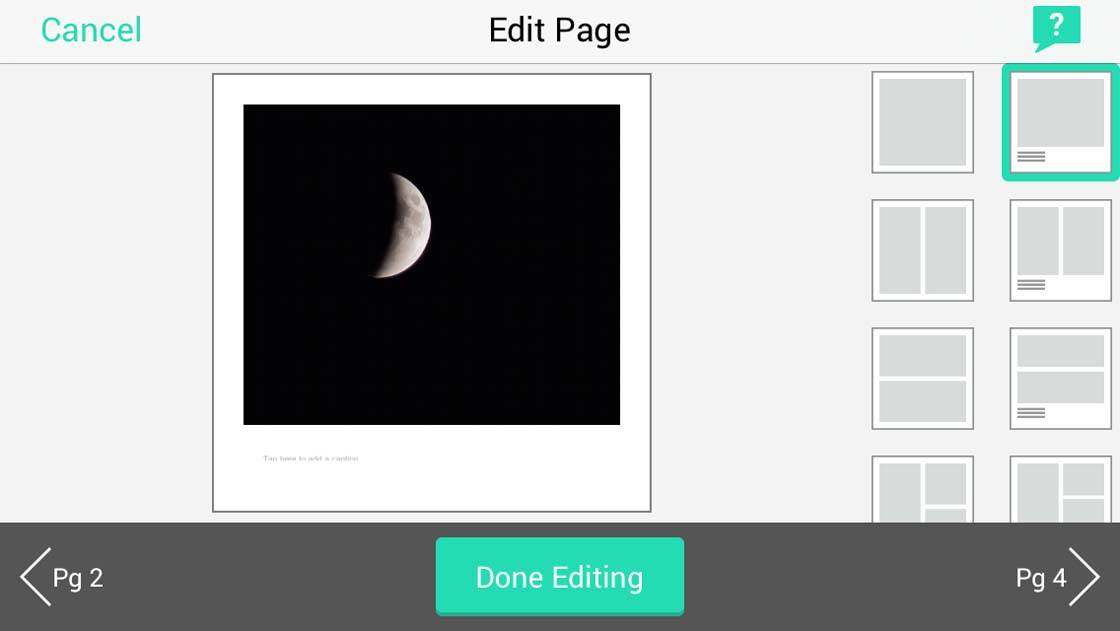 If you've chosen a layout with text, tap into the caption box to access the keyboard for typing.
On the Edit Page screen you can also adjust the size of individual photos by pinching or swiping to zoom or reposition an image.
Once you exit the Edit Page screen, you can easily rearrange the order of the pages by tapping and dragging them. The Preview option allows you to virtually "flip" through your book as it's currently laid out.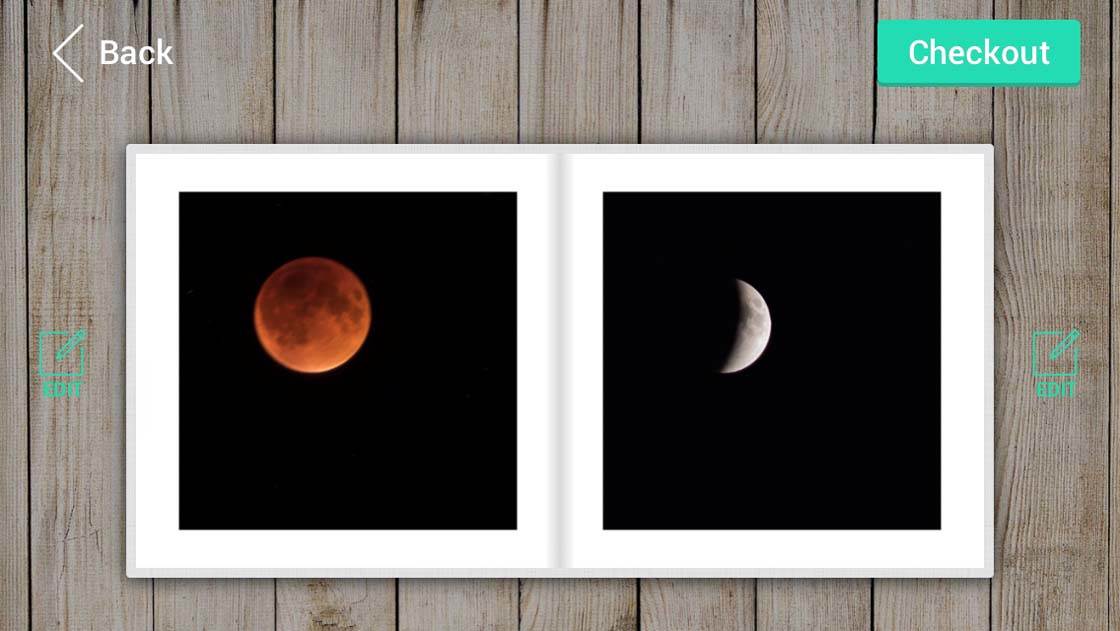 Once you're happy with the image selection and layout, you can tap the Checkout button and finalize your order.
After placing your order, you can return to the online preview of your photo books at any time. This allows you to easily purchase additional copies of your books.
The preview and repurchasing page also offers an exciting service that allows you to self-publish your photography books and sell them online.
If you're interested in selling your photo books, check out the Sell Your Books page on the Printastic website.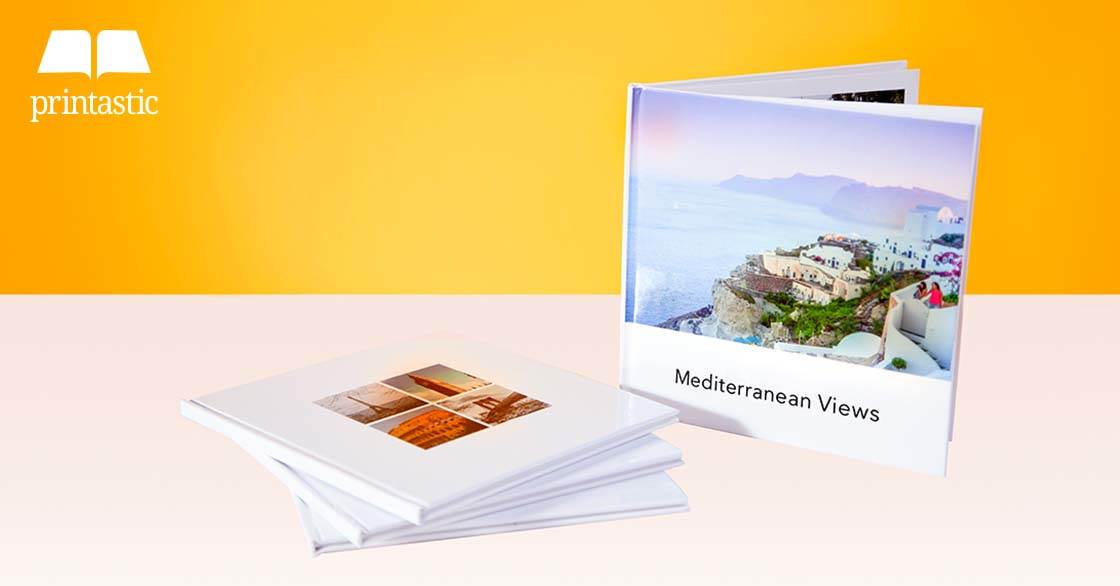 Key Features
Here's a quick breakdown of the key features of Printastic, as listed in the official App Store description:
– Printastic books are 21x21cm, hardcover books that can contain 24 – 200 pages. (The option for softcover books is being released very soon).
– Choose from multiple page layouts and cover options.
– Select photos from your camera roll, Dropbox, Facebook and Instagram.
– Add text to help tell your story.
– Worldwide delivery. Tracked shipping options are available to anywhere in the world.
– Making a payment within the app is simple and secure.
– Track your order from payment to arrival.
– 100% satisfaction guaranteed.
– Localized in nine languages: English, Spanish, French, Italian, German, Portuguese (Brazil), Portuguese (Portugal), Bulgarian, and Russian.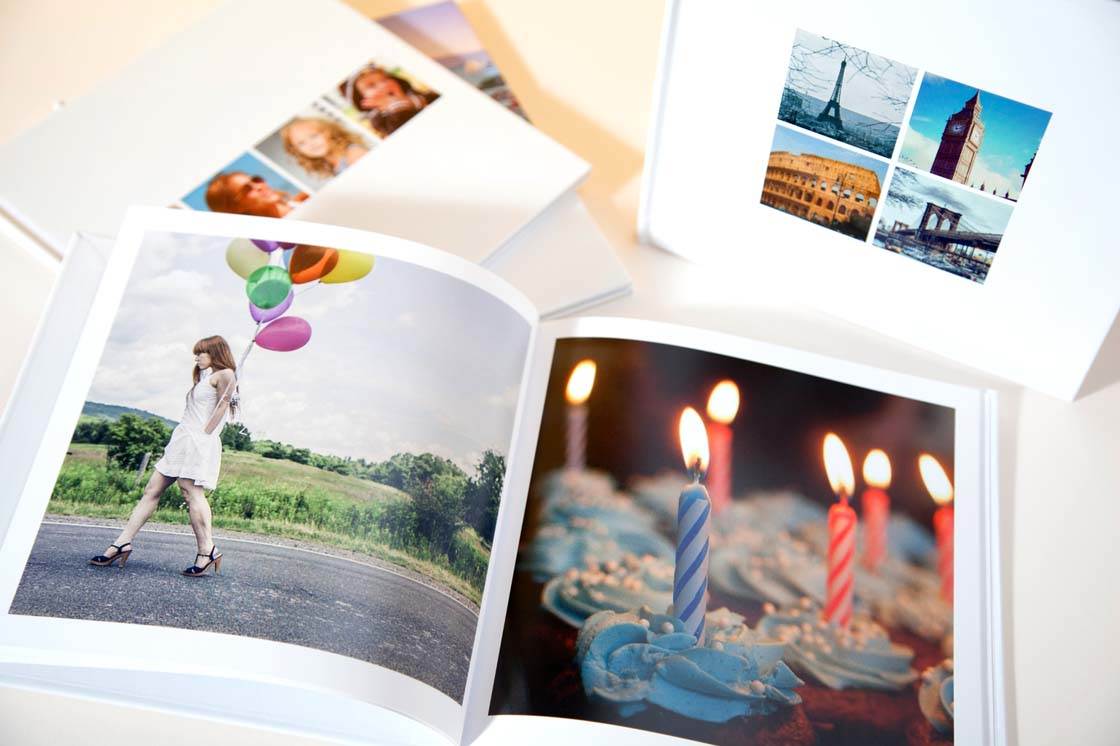 Special Offer 20% Discount
The cost of a standard 24-page book is $29, and more pages can be added for an additional cost (up to 200 pages in total).
But as a special promotional offer for our readers, Printastic is offering you a 20% discount off any order by simply using the promo code IPHONEPS20 upon checkout.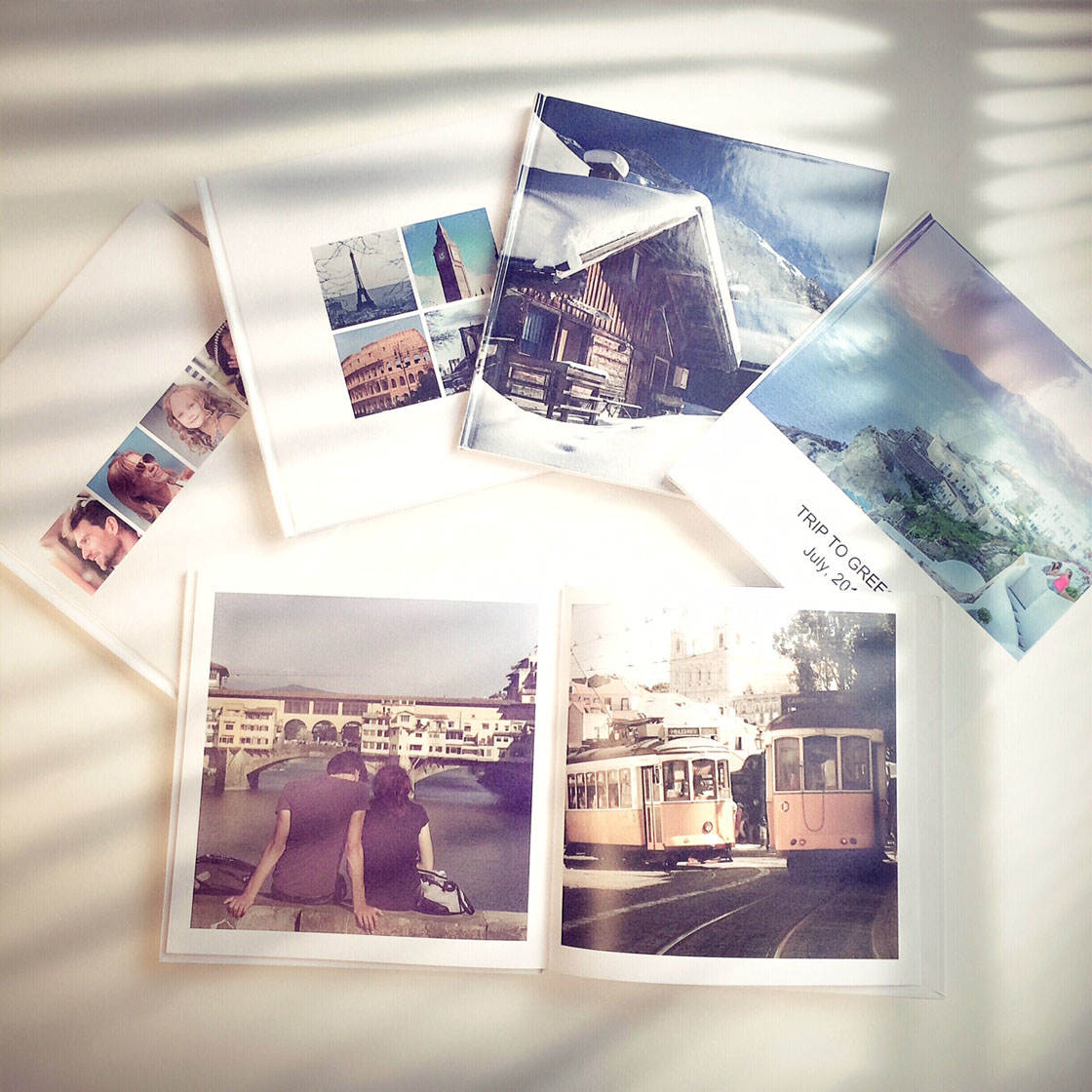 So if you're looking for a high quality photo book at a great discounted price, download the Printastic app and get started with creating your own unique and beautiful book of your favorite iPhone photos!