Until recently, the very popular Pixelmator photo editing and digital art app was only available for use on iPads. But now, the power of this unique image editing app can also be accessed on the iPhone. In this article we'll take a look at how the powerful Pixelmator app can improve your iPhone photo editing and develop your creative potential.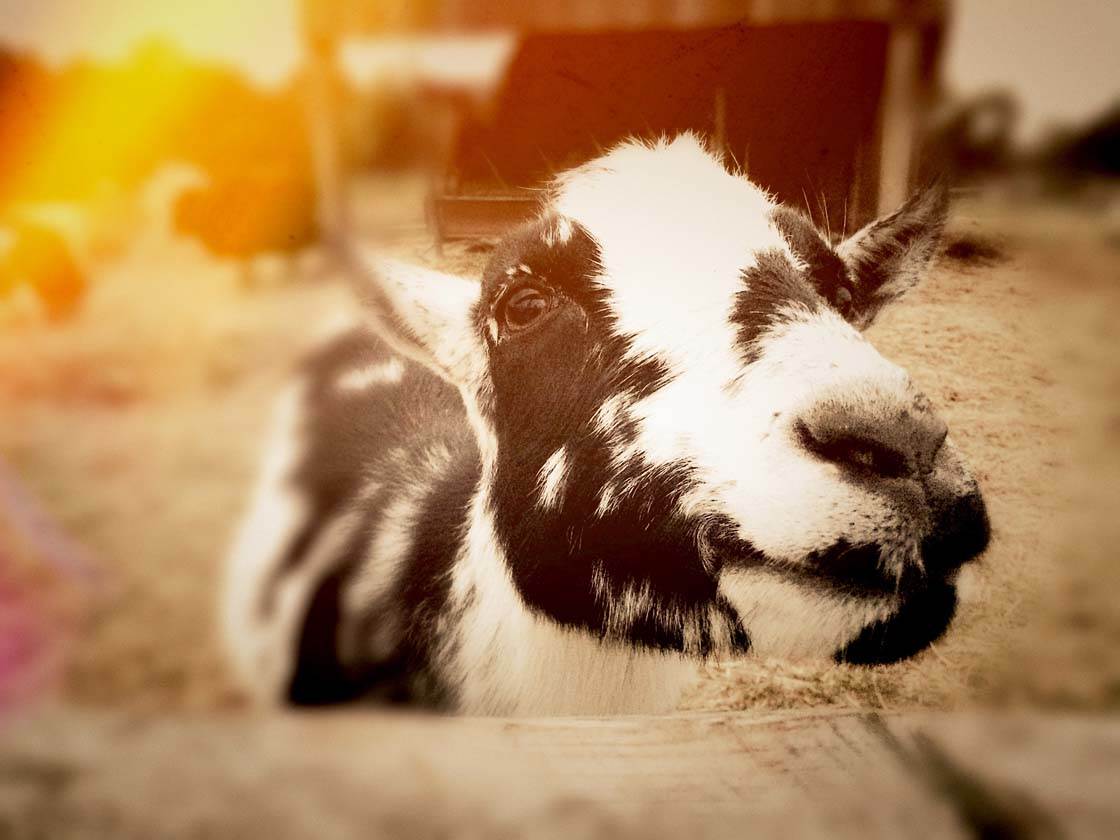 Pixelmator is now a universal app that works on both iPhones and iPads, and is available from the App Store for $4.99. There's also a desktop version of Pixelmator available via the Mac App store, but in this article we'll be focusing on the iOS version.
All In One Photo Editor & Digital Art Suite
If you're into creating digital art using your photos as a starting point, then Pixelmator could become your go-to app for most of your editing.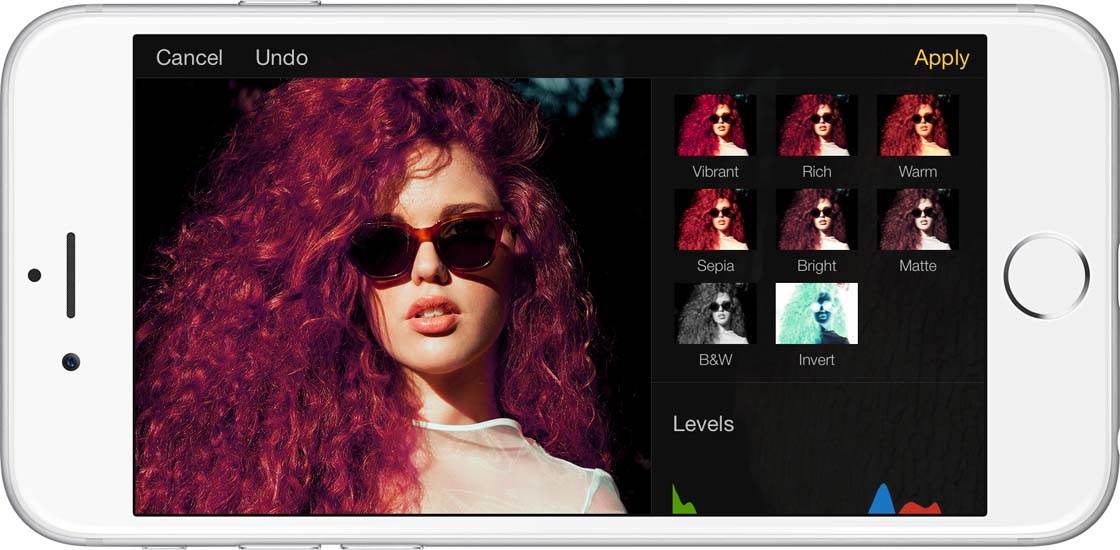 It combines a solid set of basic editing tools (and even a few more advanced ones) with an extensive collection of painting, retouching and other image manipulation tools. However, it's these latter features that are the true strength of this app.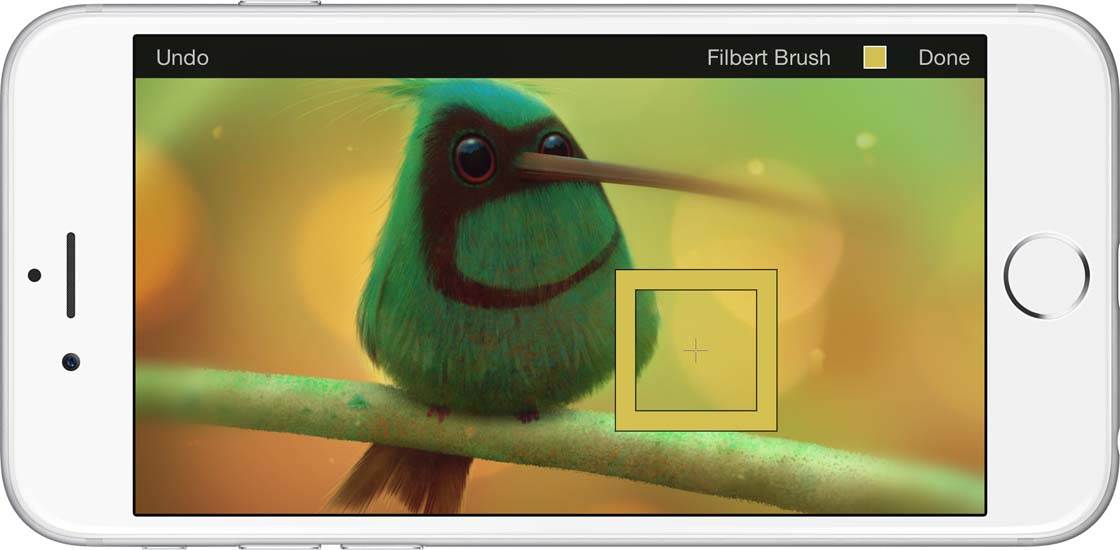 If you're looking for a simple, yet powerful photo editor, Pixelmator has you covered on the basics. But there are other more robust apps that you may want to consider such as Snapseed or even Filterstorm Neue (my personal favorite).
These latter apps will also allow you to create amazing photos, but are also designed around a more "traditional" photo editing workflow.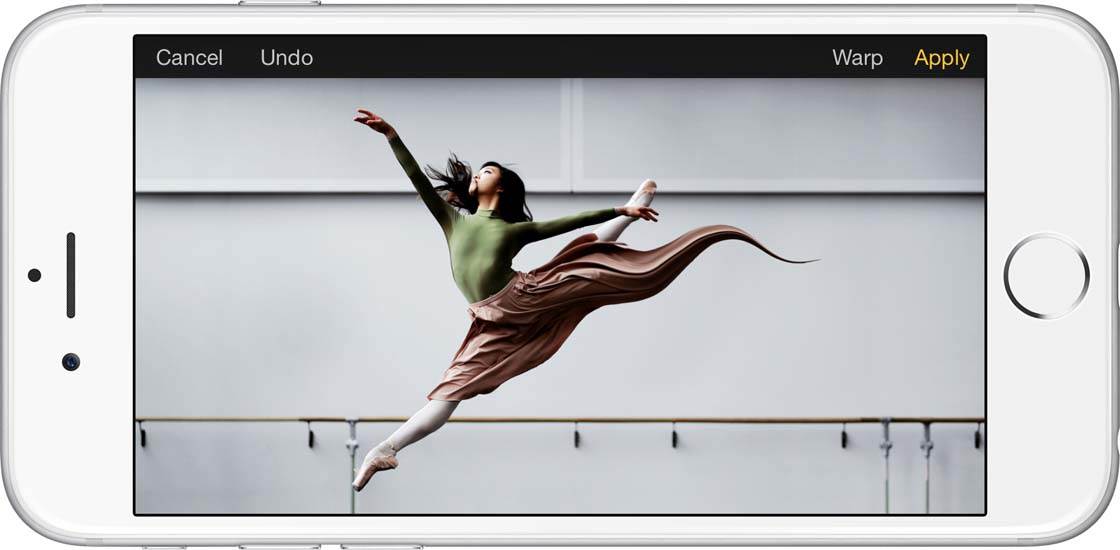 When it comes to image manipulation and digital art creation, Pixelmator is like the younger sibling of Adobe Photoshop. In fact, you can export your image files from Pixelmator as Photoshop-compatible PSD files. This is serious image editing software for serious artists.
While Pixelmator may not be quite as robust as the full desktop version of Photoshop, it offers so much functionality for a fraction of the cost of Photoshop. And considering that you can purchase the app once and use it on both your iPhone and iPad for no extra charge, it really is a steal.
Full iCloud Photos Integration
Before we get into further details, it should be noted that Pixelmator offers full integration with iCloud Photos. This means you can start working on a photo on one device and continue on another without skipping a beat. Talk about convenience!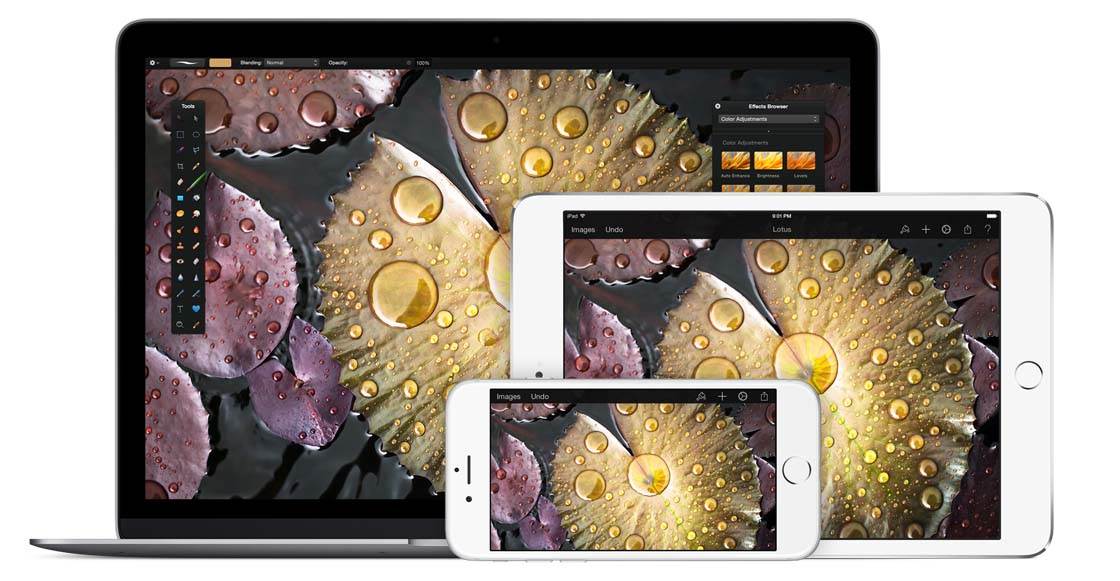 More Than Your Average Photo Editor
Again, while I think there are better apps for straight up photo editing, I certainly don't want to downplay the effective editing tools that Pixelmator offers. In fact, it offers some nice features that are typically only available on desktop editing software.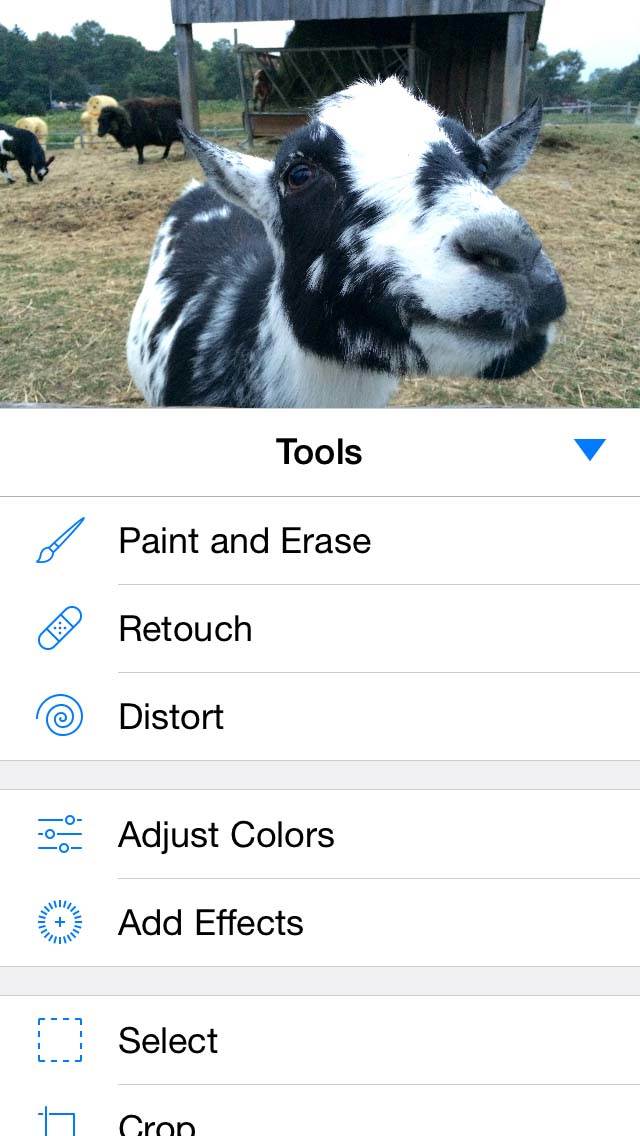 All of the basic photo editing tools are accessed by clicking on the paintbrush icon in the top toolbar and then selecting Adjust Colors.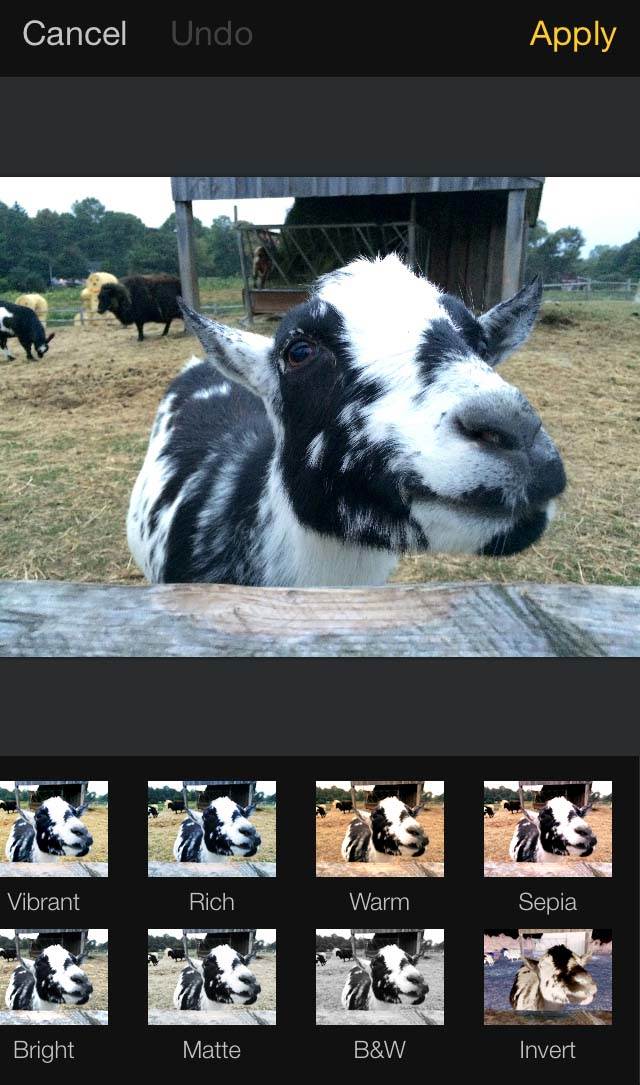 Within this section you'll find basic tools including a collection of standard presets, and adjustments for Brightness, Contrast, Saturation, Color Levels, Levels, Curves and White Balance.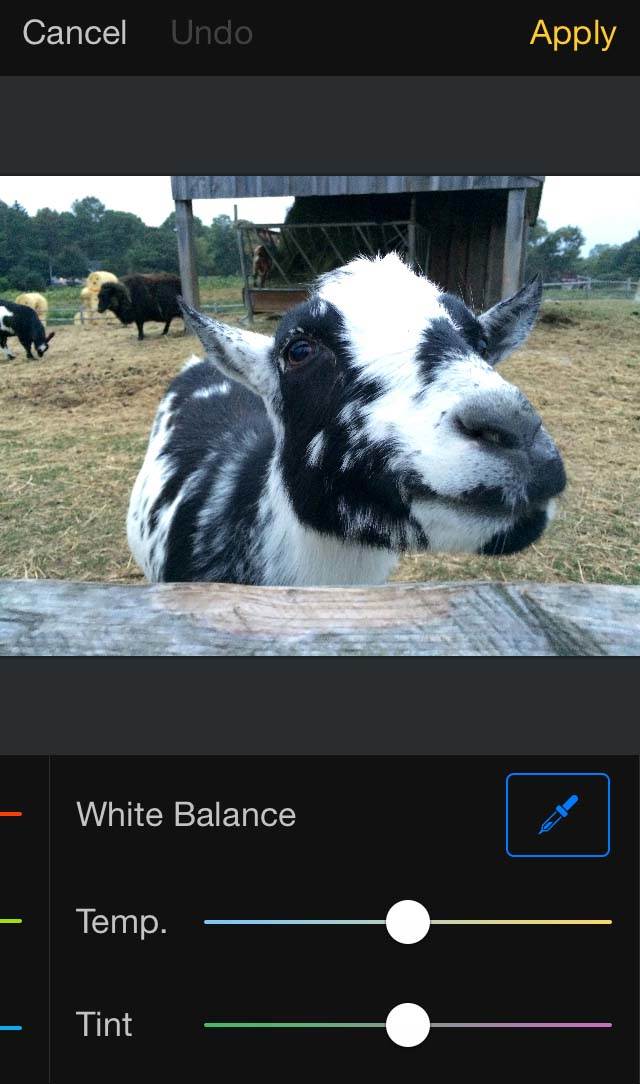 Many apps allow you to adjust the white balance of your photo, either through a series of presets (which work well enough most of the time) or even the industry-standard temperature and tint sliders (which Pixelmator also offers).
However, Pixelmator also offers an eye-dropper tool (like Photoshop and Lightroom) that allows you to customize your white balance based on a section of the image that represents a very neutral shade of gray (if available).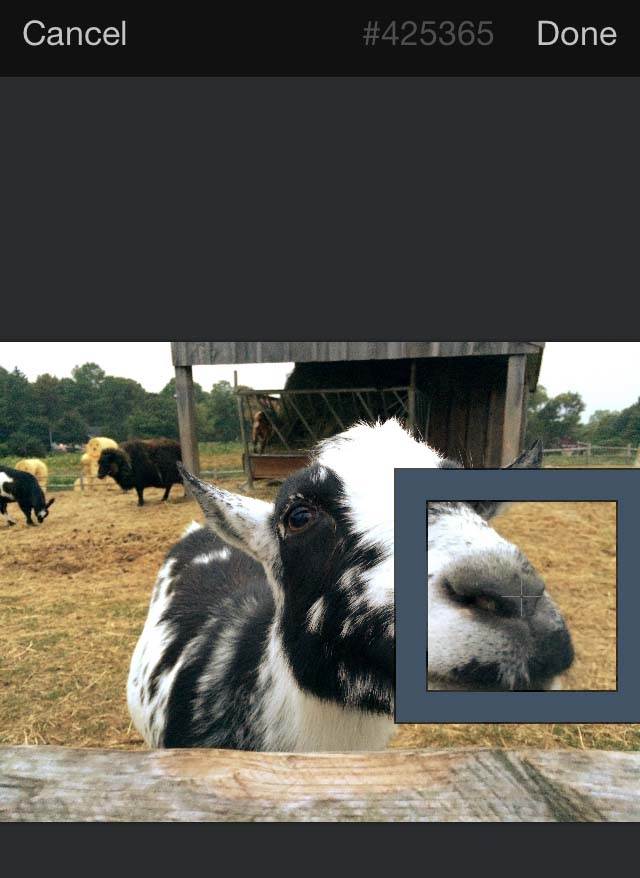 This is a fast and easy way to correct white balance without having to play with sliders or select from somewhat arbitrary presets.
If you choose to convert your photo to black and white using either the Black and White preset or by reducing the saturation level to zero, you can simultaneously use the Color Level sliders to affect how each color range is represented in grayscale.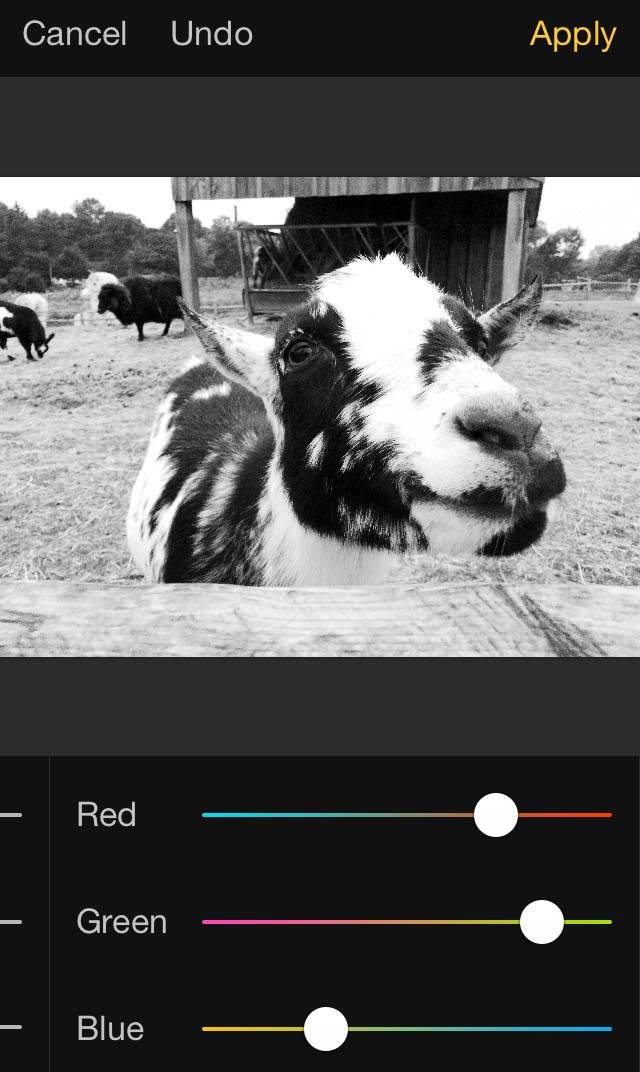 This is a personal favorite of mine as I typically focus on black and white photography, yet it's not a feature offered by many editing apps.
Digital Art Tools
Pixelmator's digital art tools are the hallmark of this app. It offers such a wide range of artistic tools that we simply can't cover all of the options in this short article. However, let's look at a few of the highlights.
The image manipulation options are grouped into four sections:
1. Paint and Erase allows you to "paint" over your images using an extensive collection of over 100 artist-designed brush styles and sizes.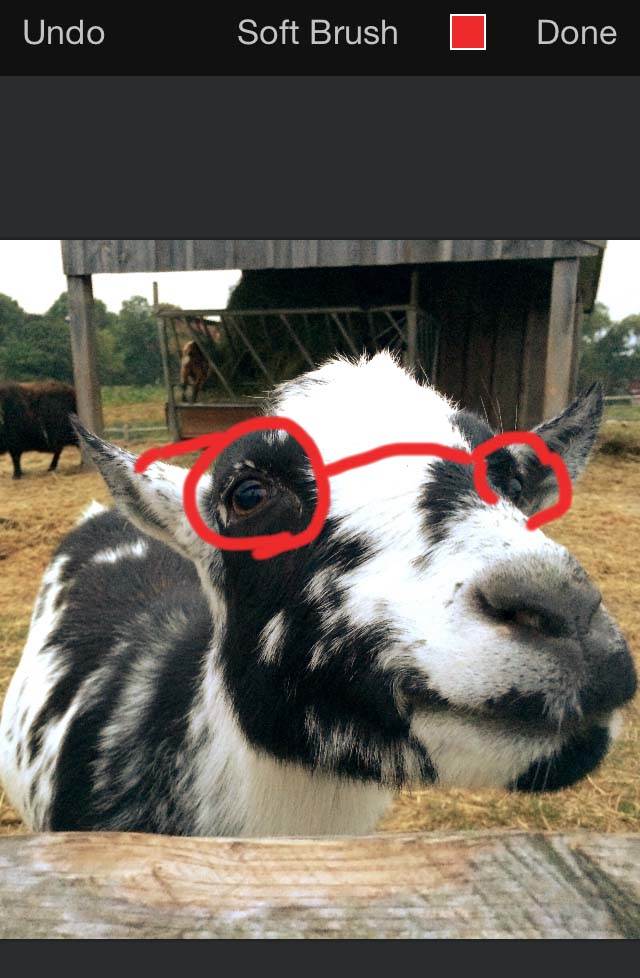 2. Pixelmator isn't a dedicated retouch app. Yet it brings several fantastic retouching tools to the table. The Retouch option utilizes a "brush" approach, but it's used for a variety of image adjustments including repairing/removing unwanted elements, correcting red eye, sharpening images, cloning image elements, adjusting saturation, etc.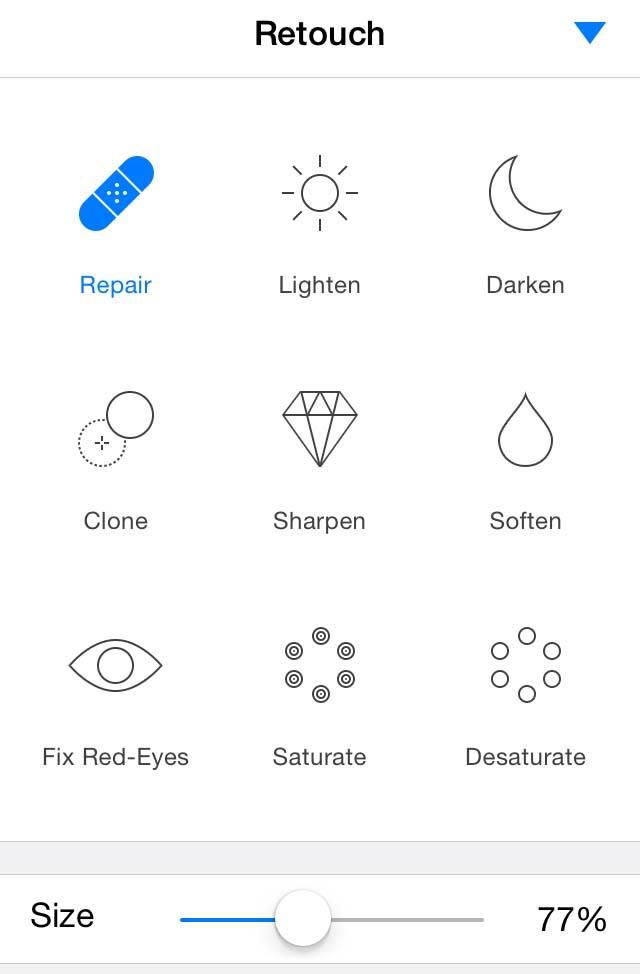 3. Distort allows you to use a brush tool to apply a number of image skewing effects such as Warp, Bump, Pinch and Twirl.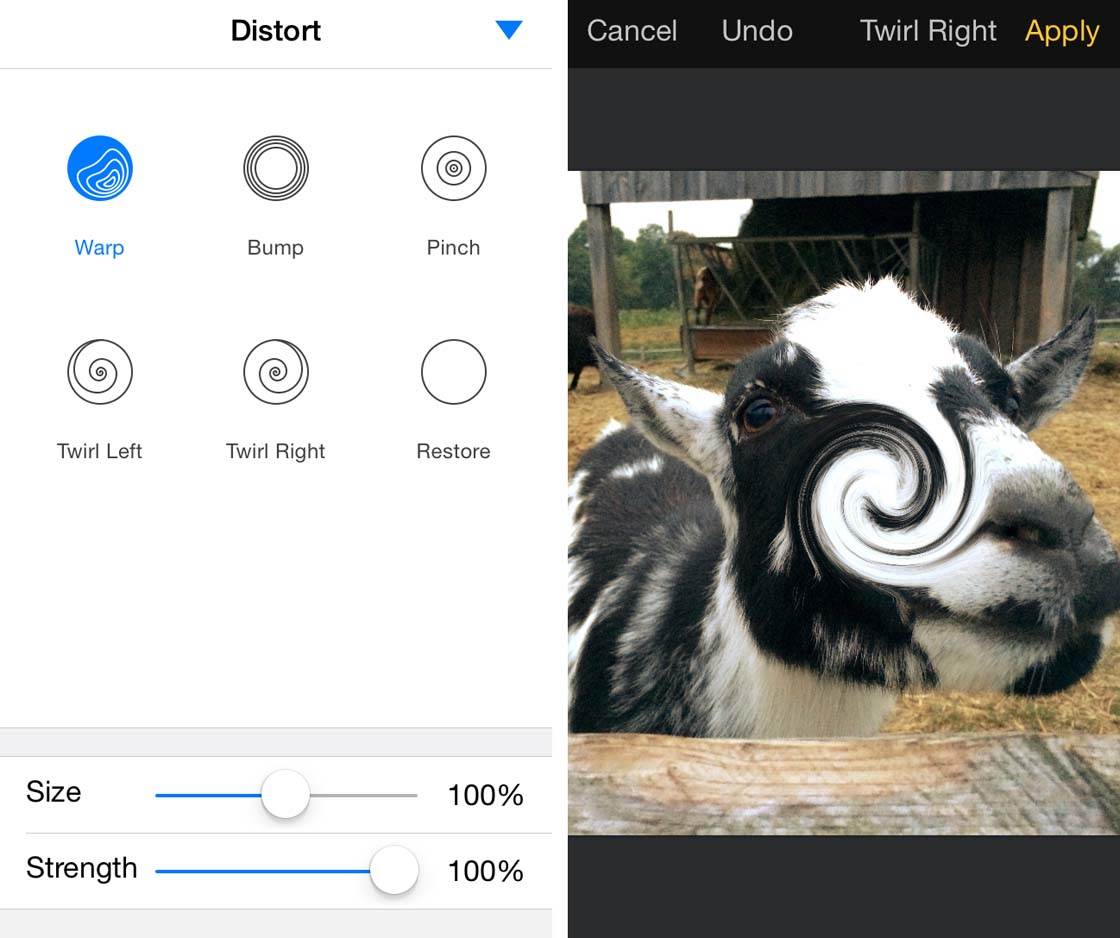 4. Finally, the Add Effect option contains a number of different effects including Blur, Vignette, Light Leaks, Black and White, Bokeh and more.
Each of these options can be further adjusted by either another sub-menu of options, a focal point adjustment tool (such as for Sharpen, Blur and Vignette), or a radial "rope" tool such as with Focus, Bump and Kaleidoscope.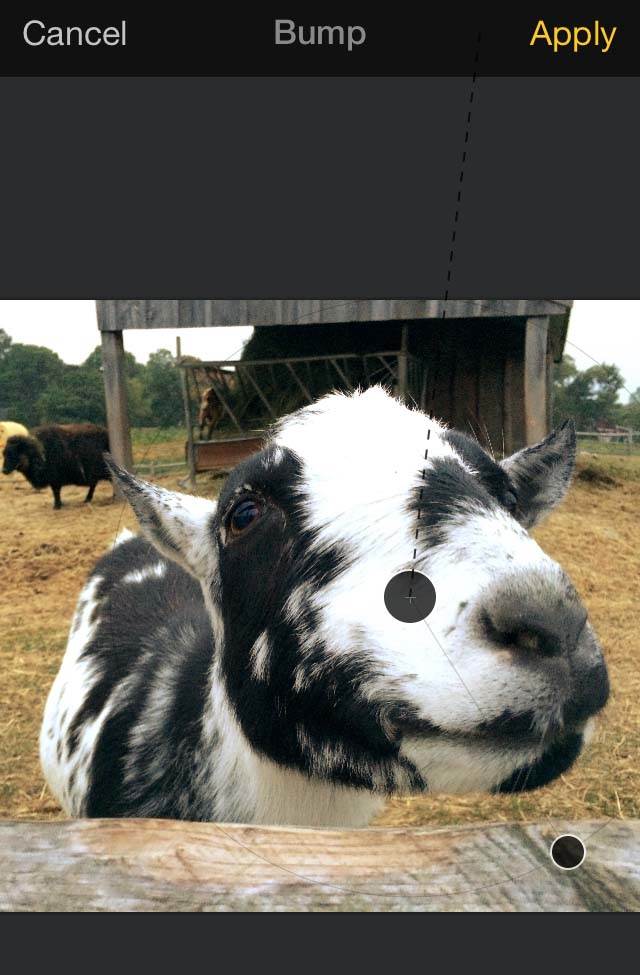 You'll quickly notice that some of these effects can be applied in different ways using different tools. For example, the Bump effect that can be applied using the Distort brush tool can also be applied with a more traditional adjustment tool under the Add Effect section.
This sort of flexibility is great as it allows artists to make adjustments based on the editing style that they're most comfortable with.
The iPad version of Pixelmator offers full support of Wacom Intuos Creative Stylus, Intuos Creative Stylus 2, Adonit Jot Script, Jot Touch 4, and Jot Touch Pixelpoint styluses for even more precise control over your edits.
Edit Using Layers
If you've ever used Photoshop or similar software, you'll probably be aware that the ability to edit using a layered approach really opens up your creative possibilities.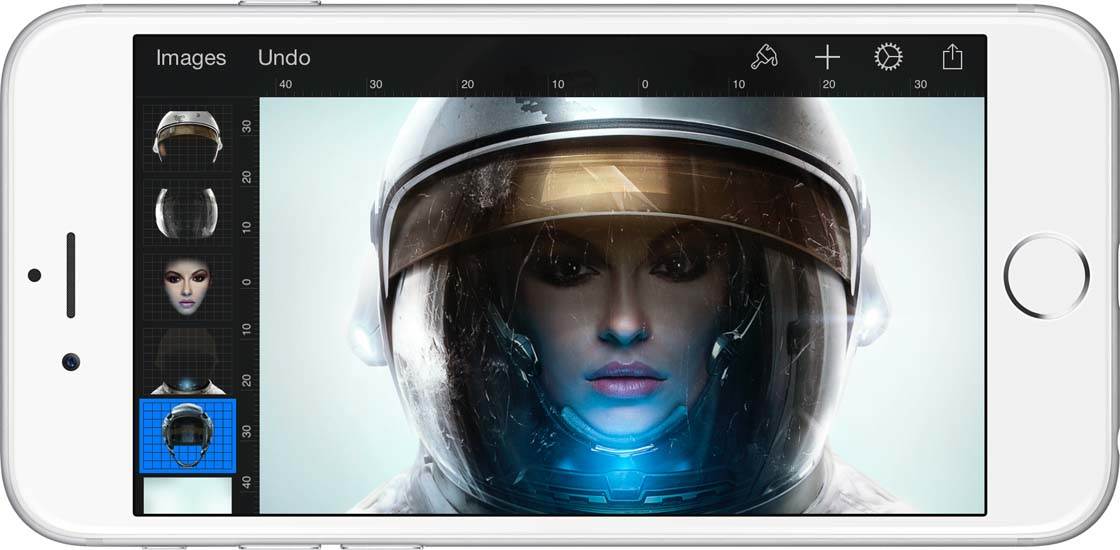 However, unlike Photoshop, Pixelmator makes using layers very simple (while naturally sacrificing some of the control that Photoshop offers, but still offering plenty of functionality to meet the needs of most users).
Conclusion
Pixelmator packs quite a punch when it comes to creative photo editing tools. The interface is clean and very intuitive to use, making for an enjoyable editing experience.
As mentioned above, if you're mainly looking for a powerful photo editor, Pixelmator is probably overkill. However, if you like to create amazing photos and then take them to new heights through various digital manipulation tools, Pixelmator may be the app to beat.
And with full PSD file support (which preserves any individual layers), you can take your edits beyond your iOS device if you so desire. The possibilities are staggering.
In this article, we've only scratched the surface of what Pixelmator can do. You really have to dive in and try it out for yourself to truly experience all that it has to offer.
A full list of the app's features can be found on the Pixelmator website: www.pixelmator.com