Just this week, olloclip have announced the release of their brand new "Active Lens" attachment for the iPhone 6 and 6 Plus. This new lens kit includes an Ultra-Wide Lens and a 2x Telephoto Lens, offering new ways to expand your iPhone photography. In addition to this, they've also announced the long awaited olloCase which means you can now use your olloclip lenses with the knowledge that your iPhone is safely protected by a case.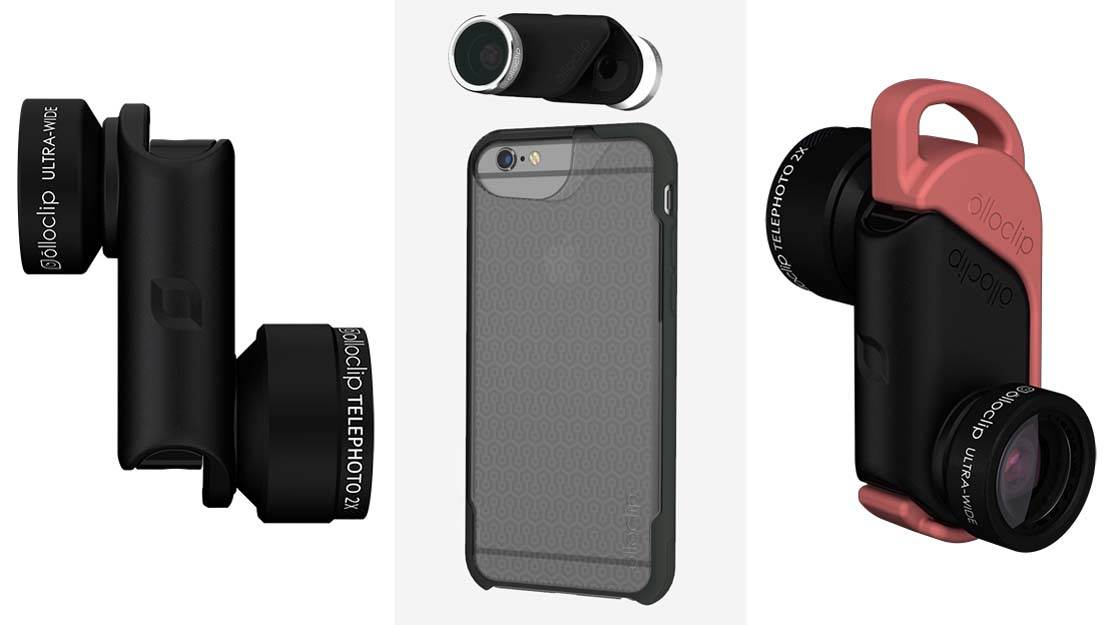 Active Lens Overview
Named the "Active Lens," this new lens kit is designed to be even easier and more convenient to carry and use than previous versions of the olloclip lens kits. It consists of two lenses on a single body – an Ultra-Wide Lens and a 2x Telephoto Lens.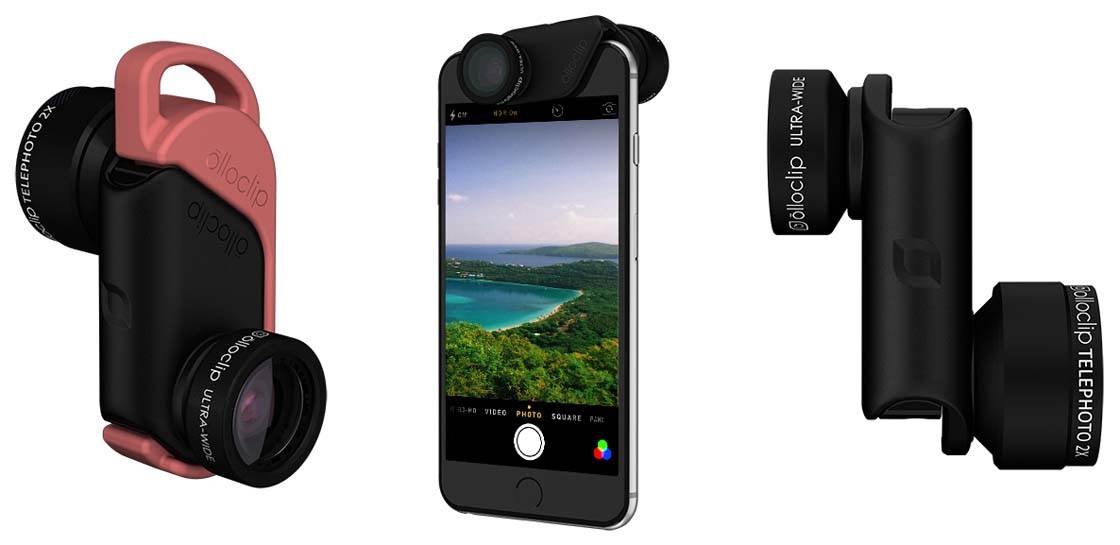 The Active Lens (like all of the new olloclip lenses for iPhone 6 and 6 Plus models) works on both the front and rear facing cameras simultaneously and clips on and off the iPhone in seconds, without relying on additional pieces such as a separate case or mounting bracket.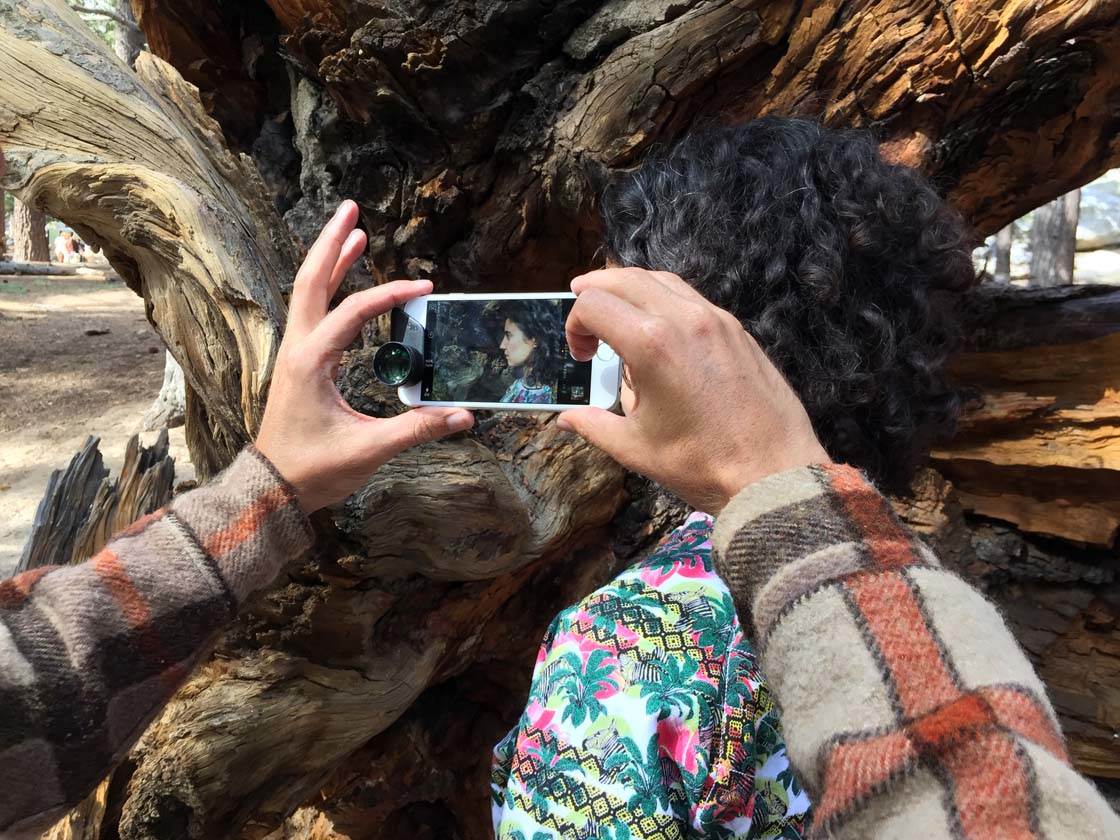 While many attachable lenses only work with the rear-facing camera (the "better" one by most standards), the new olloclip aligns with both cameras simultaneously so that regardless of which camera you choose, you can take advantage of the quality olloclip lenses.
Ultra-Wide & Telephoto Lenses
The new Active Lens kit features a brand new Ultra-Wide Lens that provides an even wider "action camera" field of view to capture everything from panoramic landscapes to a group selfie on the front-side iPhone camera.

If you want to get in closer to your subject, the Active Lens kit allows you to switch quickly and easily to the included Telephoto Lens that features a 2x optical zoom for bringing your subjects in twice as close.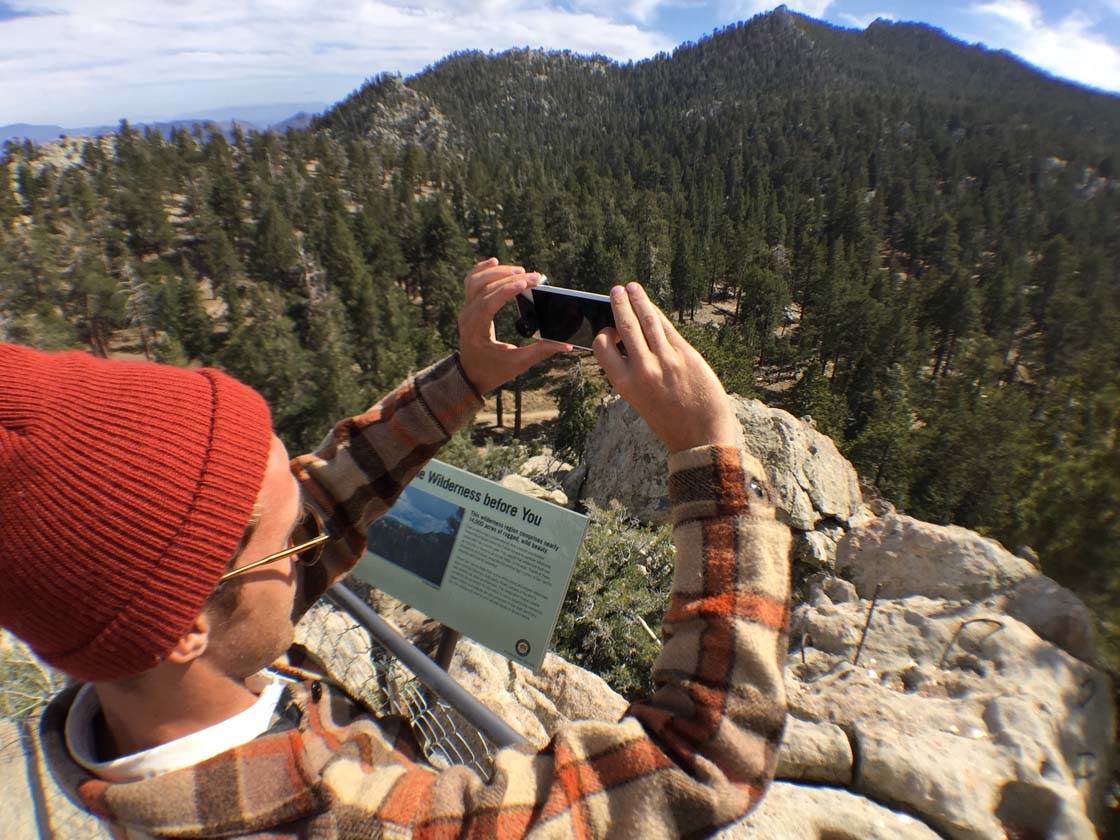 As the iPhone's built in camera is already considered a wide-angle lens by most photography standards, having a telephoto lens at your disposal is a nice change of pace for getting in close to the action or achieve stunning portraits with a shallower depth of field.
Carry It Anywhere For Easy Access
The Active Lens kit is designed to be carried via one of three included wearable "pendants." This allows the Active Lens kit to be attached to a keychain, purse, backpack or even an article of clothing such as a jacket. "Easy access" to a removable lens kit doesn't get much easier than that!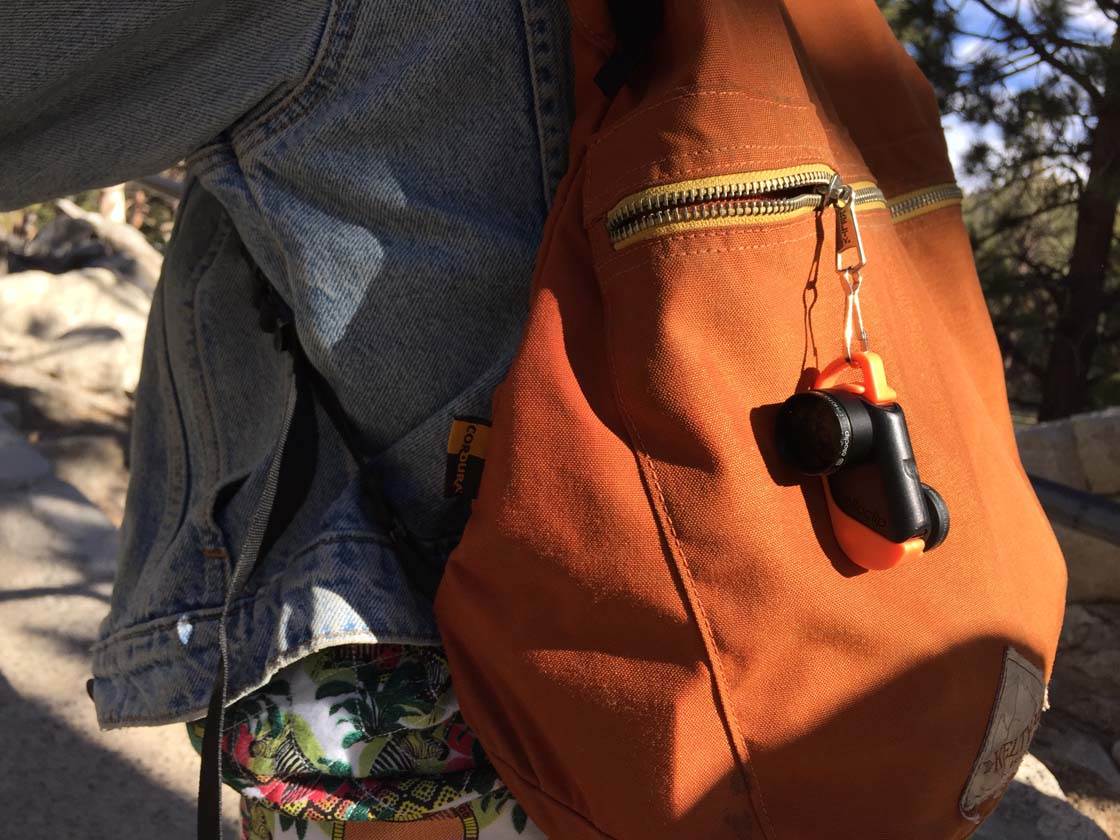 Feature Overview
In summary, the olloclip Active Lens has the following features:
An ultra-wide angle lens, plus a 2x telephoto lens
Lightweight, compact design
Works on both front and rear-facing iPhone 6 and iPhone 6 Plus cameras
Switch between lenses in seconds with no extra parts needed
Precision-coated ground glass optics deliver superior clarity
Wearable pendants keep the lenses instantly accessible
New Dedicated Case Option
In the past, one of the problems with the olloclip lenses is that you had to remove your iPhone's case in order to use them, leaving your phone vulnerable to damage. So a welcome addition to the olloclip collection is the new olloCase which allows you to use your olloclip lenses with peace of mind that your phone is protected.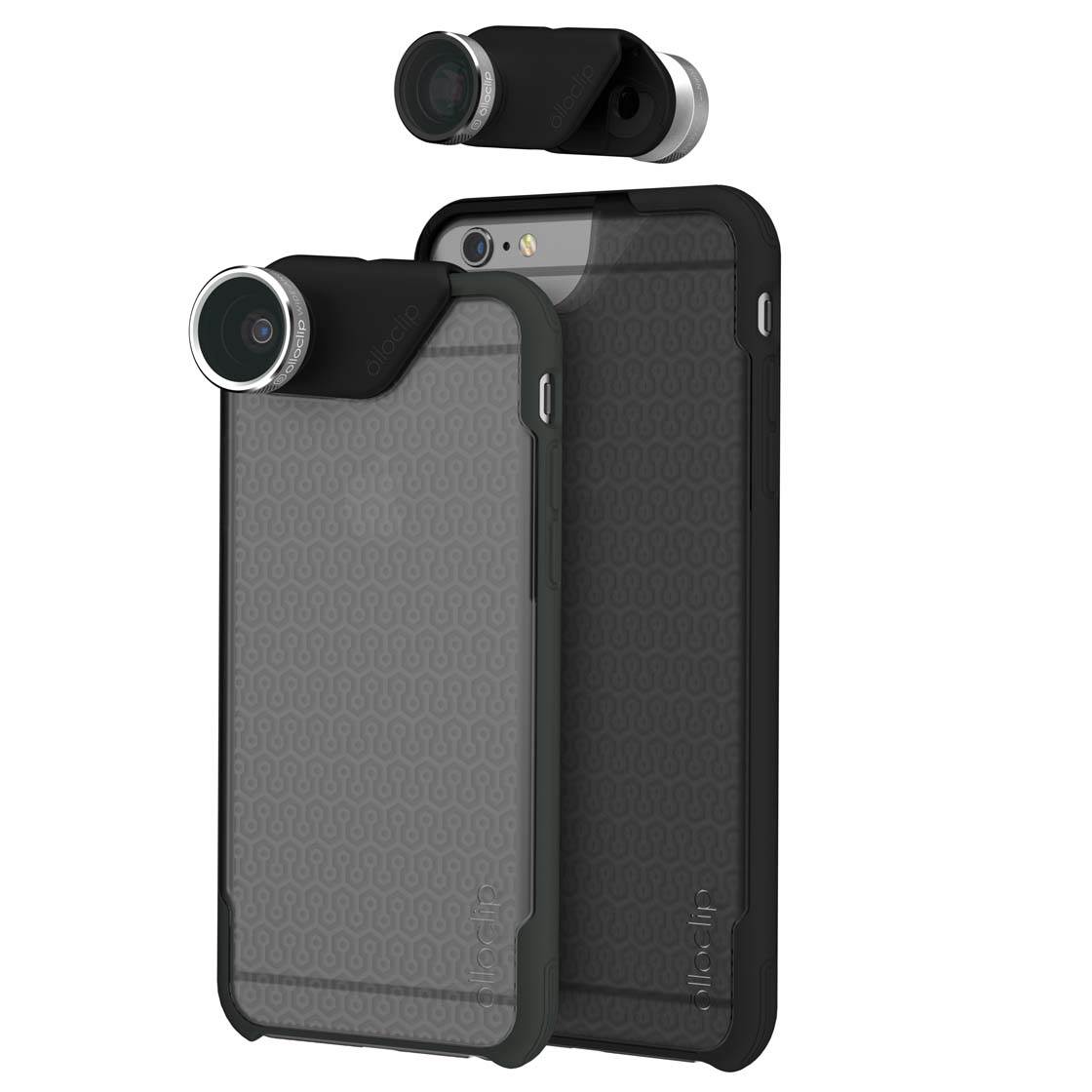 The olloCase is available for the iPhone 6 and 6 Plus, and comes in gray or black. The olloCase's slim, innovative design has a cutout around the iPhone's camera lens which allows you to attach the Active Lens kit (or any other olloclip lens system) easily with no need to remove or modify the case.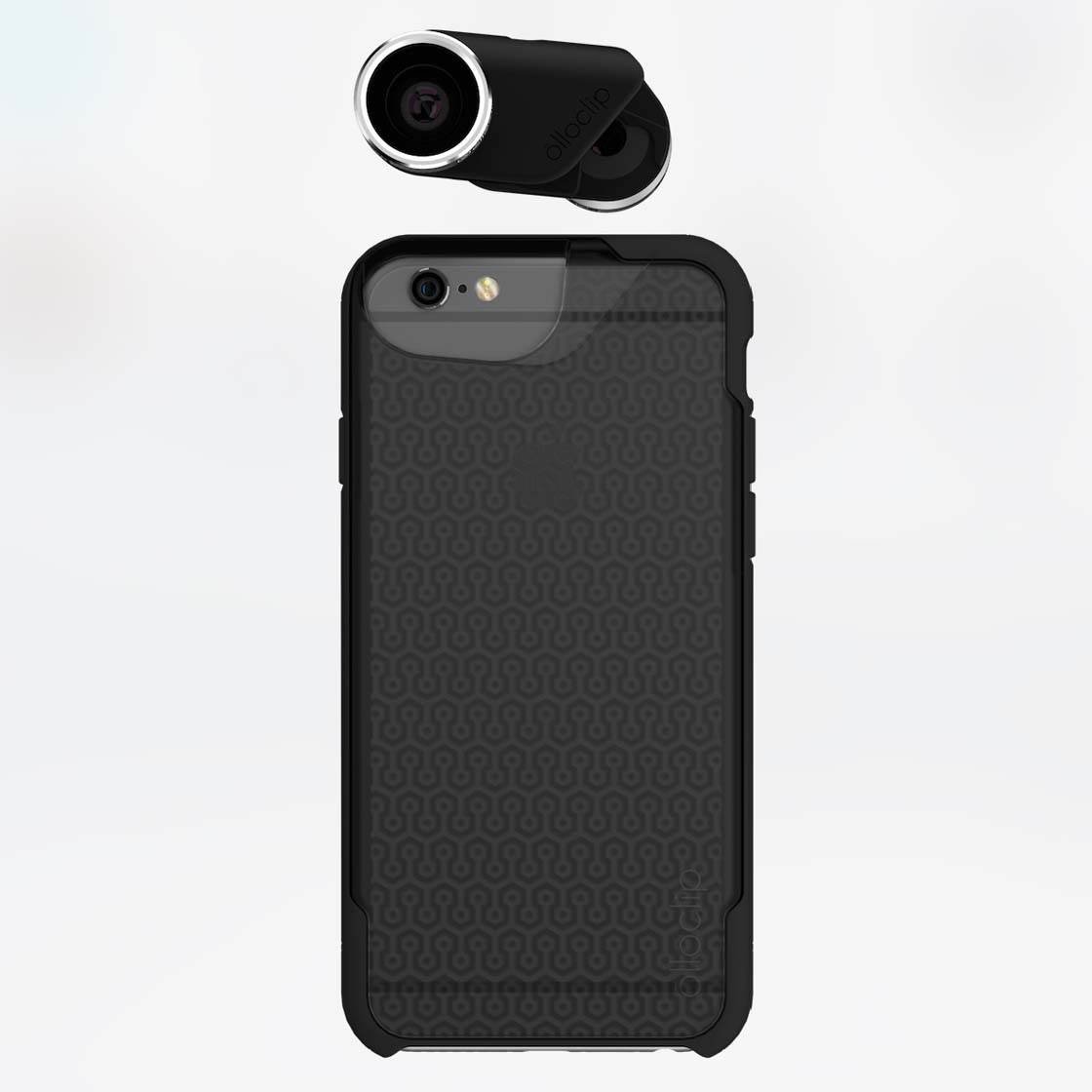 Unlike many other cases designed to be used with specific lens attachments, the olloCase is very slim and unobtrusive. It has rubberized bumpers, a raized bezel which keeps the screen from contacting flat surfaces, and a scratch-resistant back for added protection.
Pricing & Purchasing
Both of these new olloClip products are now available to pre-order from olloclip.com. The olloclip Active Lens kit retails for $99.99, and the new olloCase is $29.99.
Conclusion
While we haven't had a chance to review these new olloclip products, we expect them to be of the same quality and value as their other highly popular products. We're looking forward to testing out the Active Lens kit and olloCase firsthand as soon as they're available, and we'll be sharing our findings with you.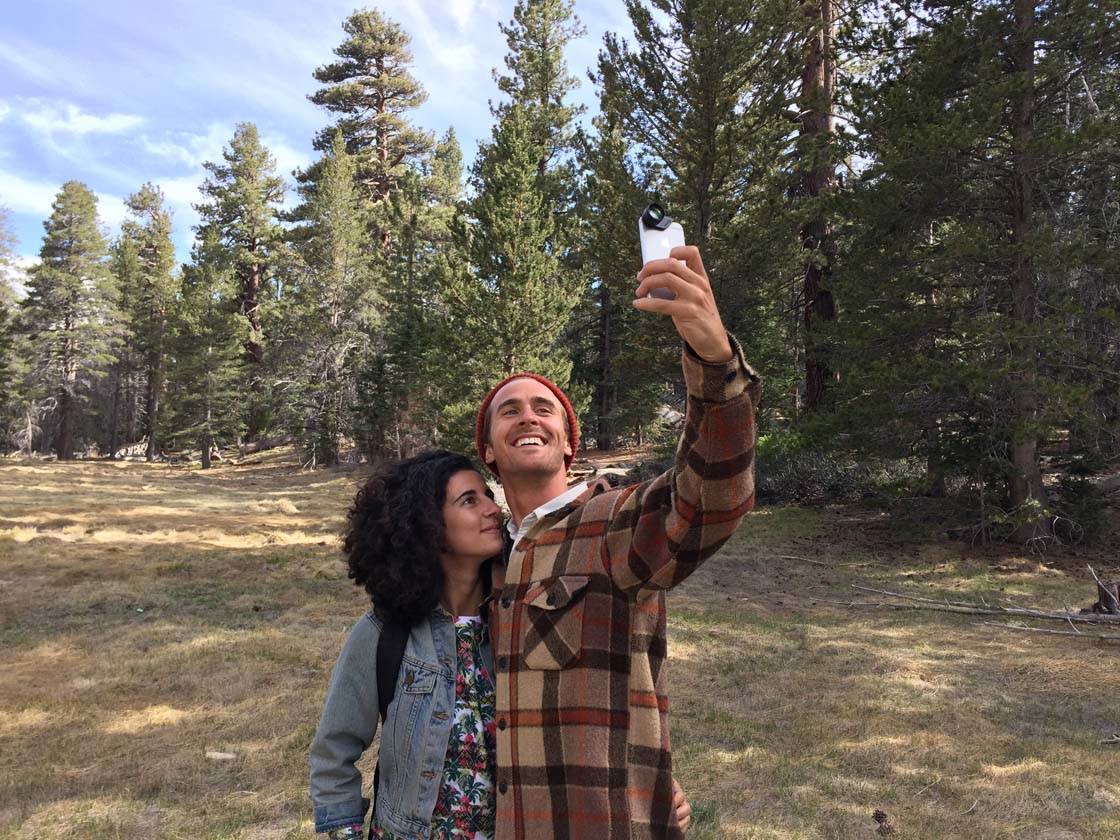 While you contemplate whether the new Active Lens kit may be right for you, consider this quote from Patrick O'Neill, CEO and founder of olloclip:
"Size matters. The real challenge is introduced when innovating quality optics in a compact and lightweight form factor. That's why at olloclip, we've created a collection of beautifully designed, easy-to-use mobile lens systems with no oversized, heavy lenses or the need for extra parts like a bulky case or mounting bracket ‑ just the way a mobile photographer would expect it."
UPDATE: Since the launch of the iPhone 7 and 7 Plus Olloclip have released a dedicated lens kit for these models.