I'm delighted to share this interview with Olivier Morisse, a graphic designer from France who takes wonderful photos with his iPhone. Whether he's shooting landscapes or architecture, his images capture clean and simple compositions with powerful emphasis on light, shapes, lines and colors. In this interview you'll learn more about Olivier, and how he takes such incredible minimalist photos with his iPhone.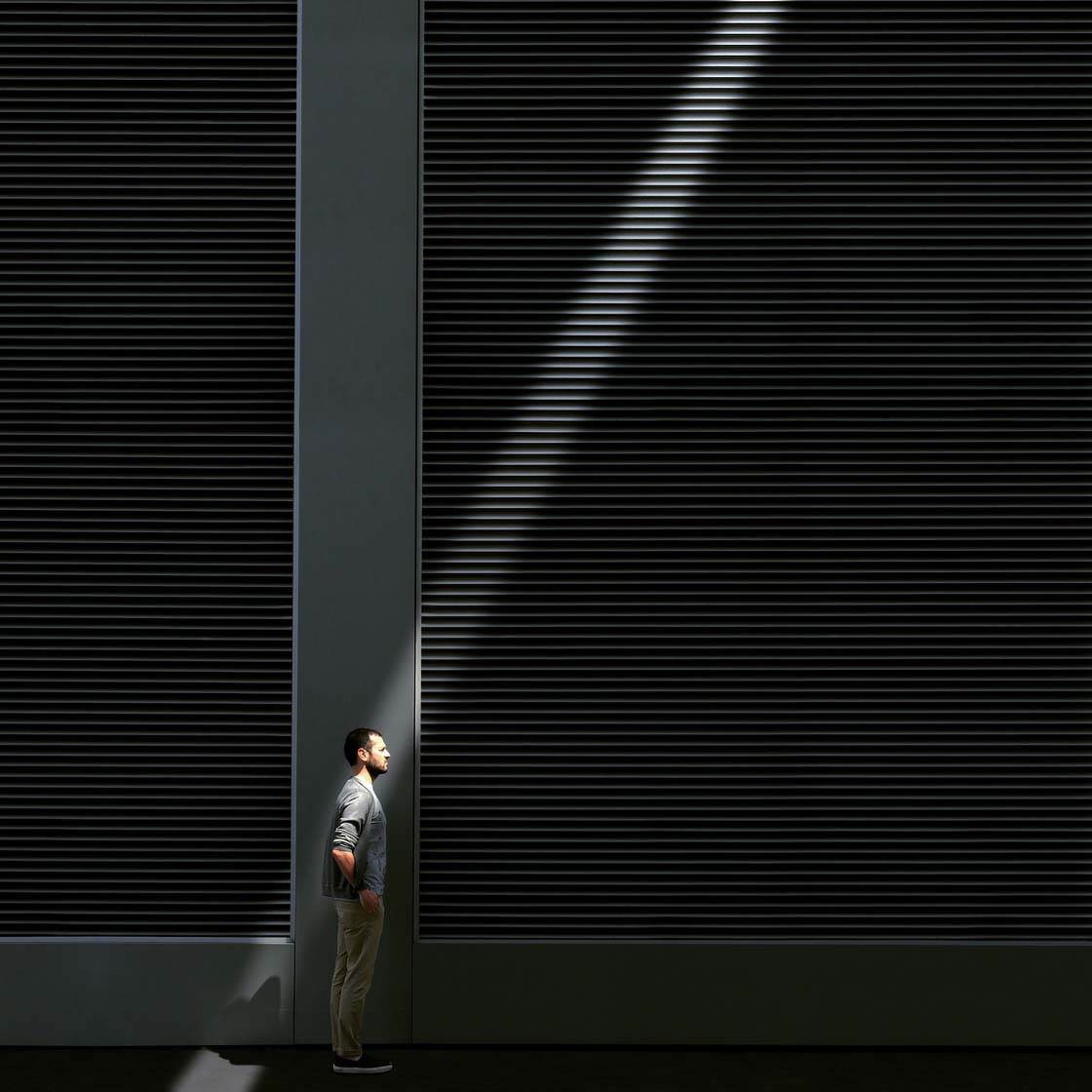 Tell us a little bit about yourself.
I'm French, and I've been working as a freelance graphic designer for about ten years now. I grew up in the countryside, moved to different cities when I was a student, and then settled in Paris for many years.
I currently live in Bordeaux, a beautiful city with great outdoors such as ocean and mountains nearby. I enjoy these surroundings as much as possible with my kids and friends.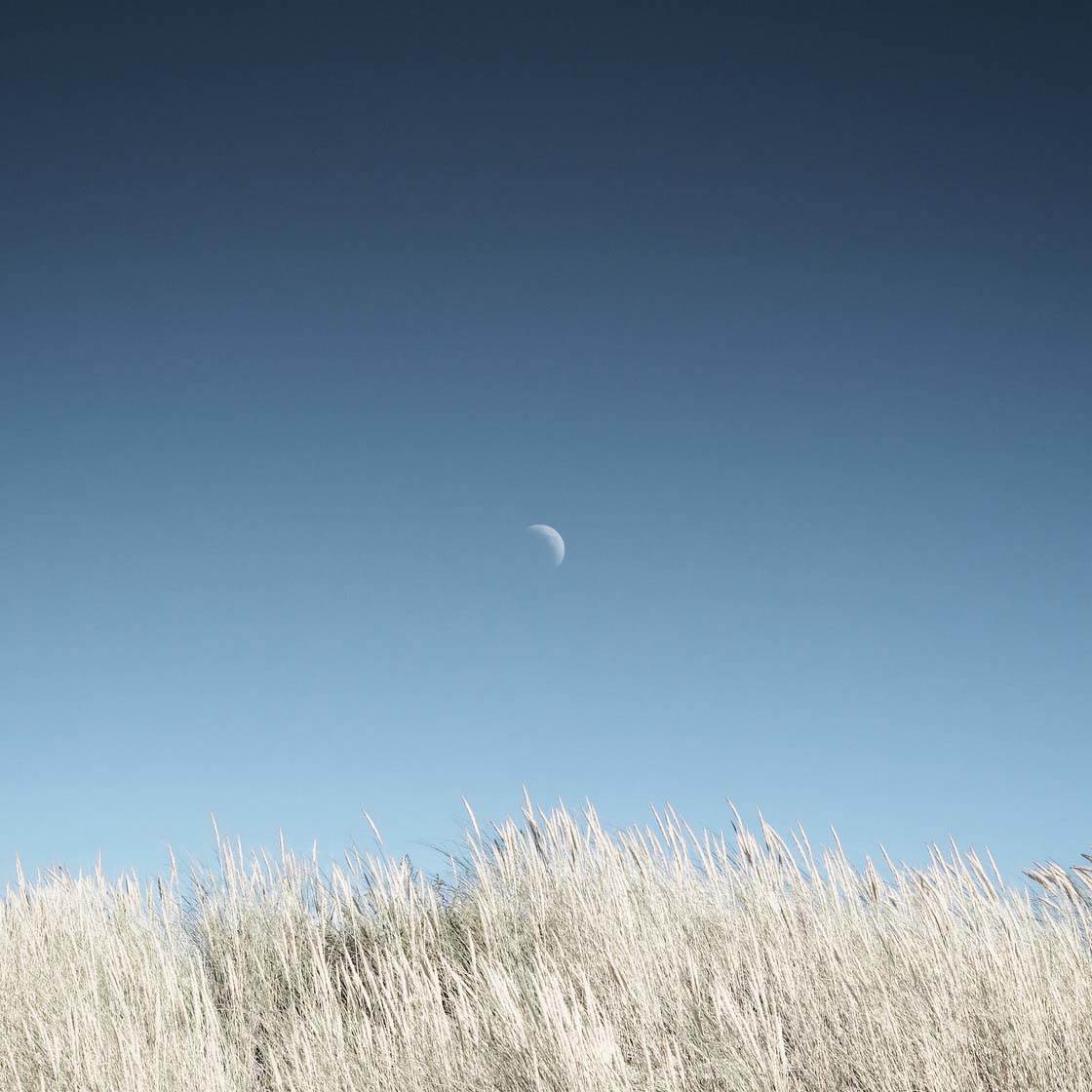 How did your iPhone photography journey begin?
I joined Instagram in 2011 while I was still using the first iPhone. Before that I had other devices that I shot with, but it was just for fun.
I really started to take it more seriously when I got an iPhone 4. That's when Instagram and mobile photography began to mean something real for me.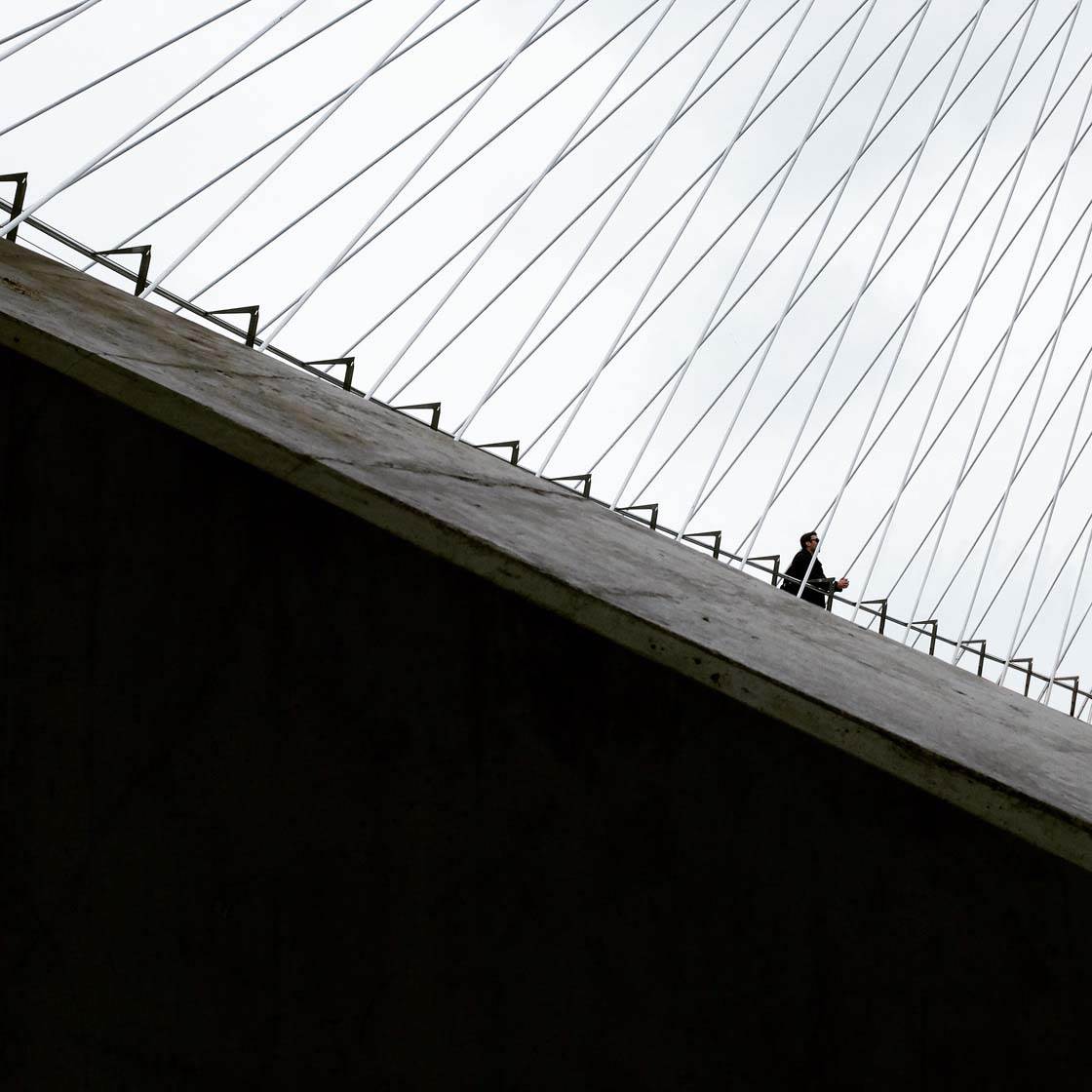 At that time I had a DSLR camera too, but I just shared my mobile pictures. And I guess it stayed that way.
I sold my DSLR because I didn't use it enough, and focused on my creative process through my iPhone lenses and apps.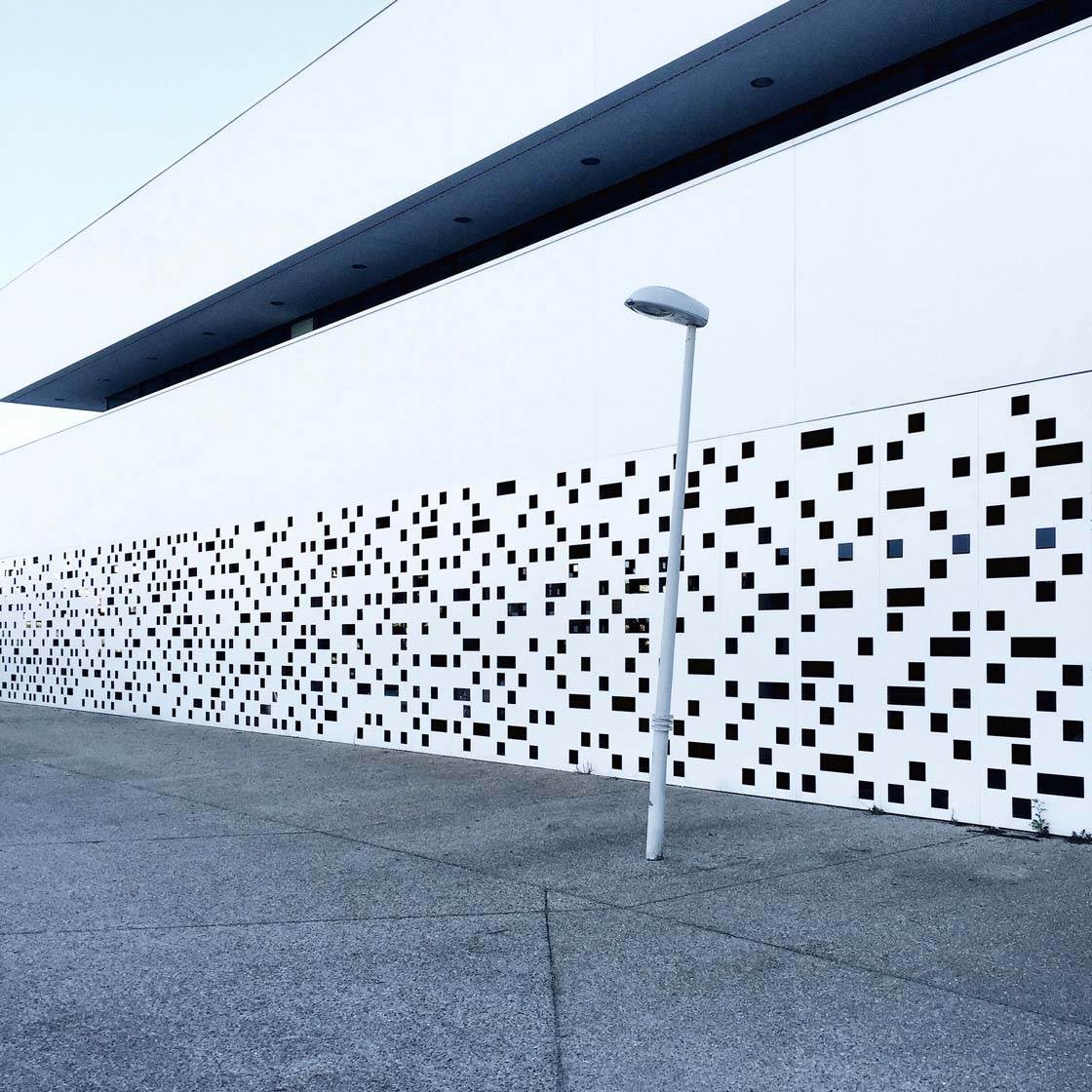 What inspires you to take photos with the iPhone?
In Bordeaux, I love cycling in unknown areas, finding new places and buildings that I've never seen before.
When I arrive in a new city, I always take time to lose myself in the streets and try to meet people.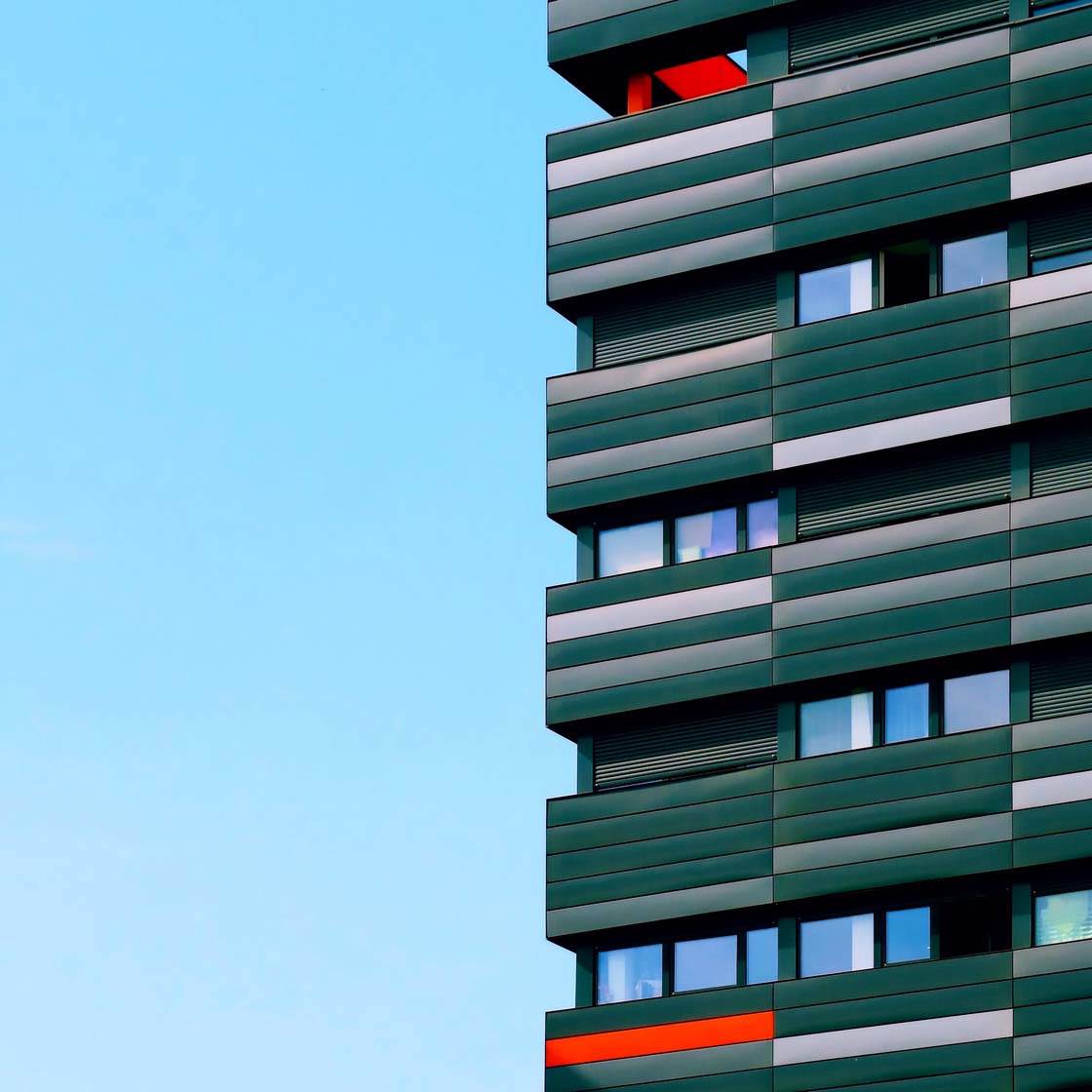 There's this small group of Instagram friends and we try to meet in different cities throughout Europe.
I'm also a big fan of nature, and I try to explore a lot of my surroundings. Close to Bordeaux there's the Atlantic Ocean and the Landes wild coastline. And not far away are the fantastic Pyrenees mountains that separate France and Spain.
Do you have a favorite photography genre or do you like to experiment and try new things?
I guess I have no particular style because my gallery is composed of both urban and nature pictures. But I love minimalist compositions with clever balances of light, shapes and colors.
I love it when images have something to tell – when the story looks obvious but there are also a lot of other possible interpretations. I need a picture to have a part of a dream in it. If not, it can't catch my eye.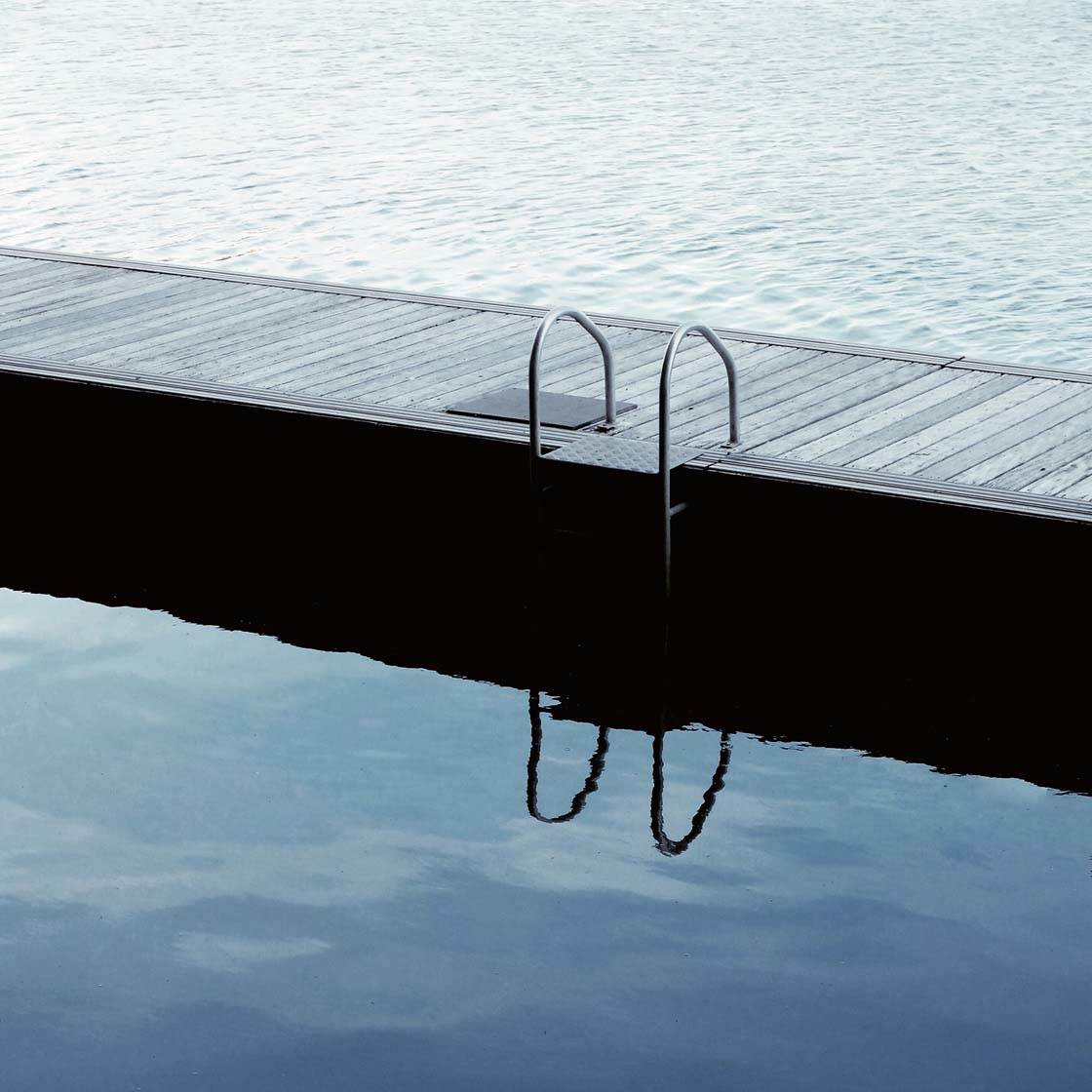 You shoot a lot of architecture with your iPhone. What draws you to this kind of photography?
Maybe my background in graphic design has shaped the way I look at my surroundings. It's in the urban jungle that I find the symmetries and vanishing points my mind is constantly searching for.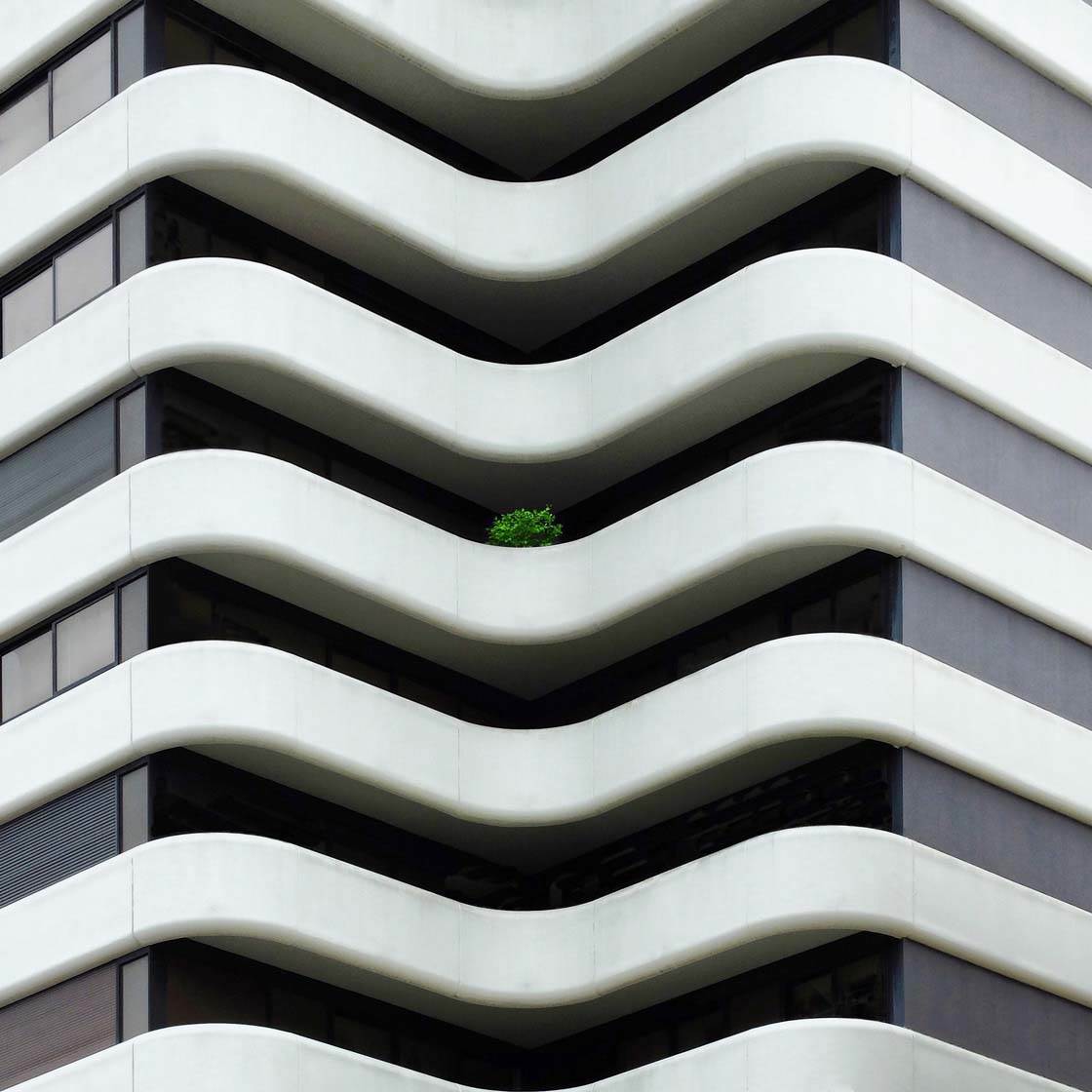 I love how you can have a change of world at each street corner. I love how sunlight is able to "reshape" a building, and how reflections can reveal hidden worlds.
I love how walkers passing by can animate a 2D framing and bring some humanity into a concrete pattern.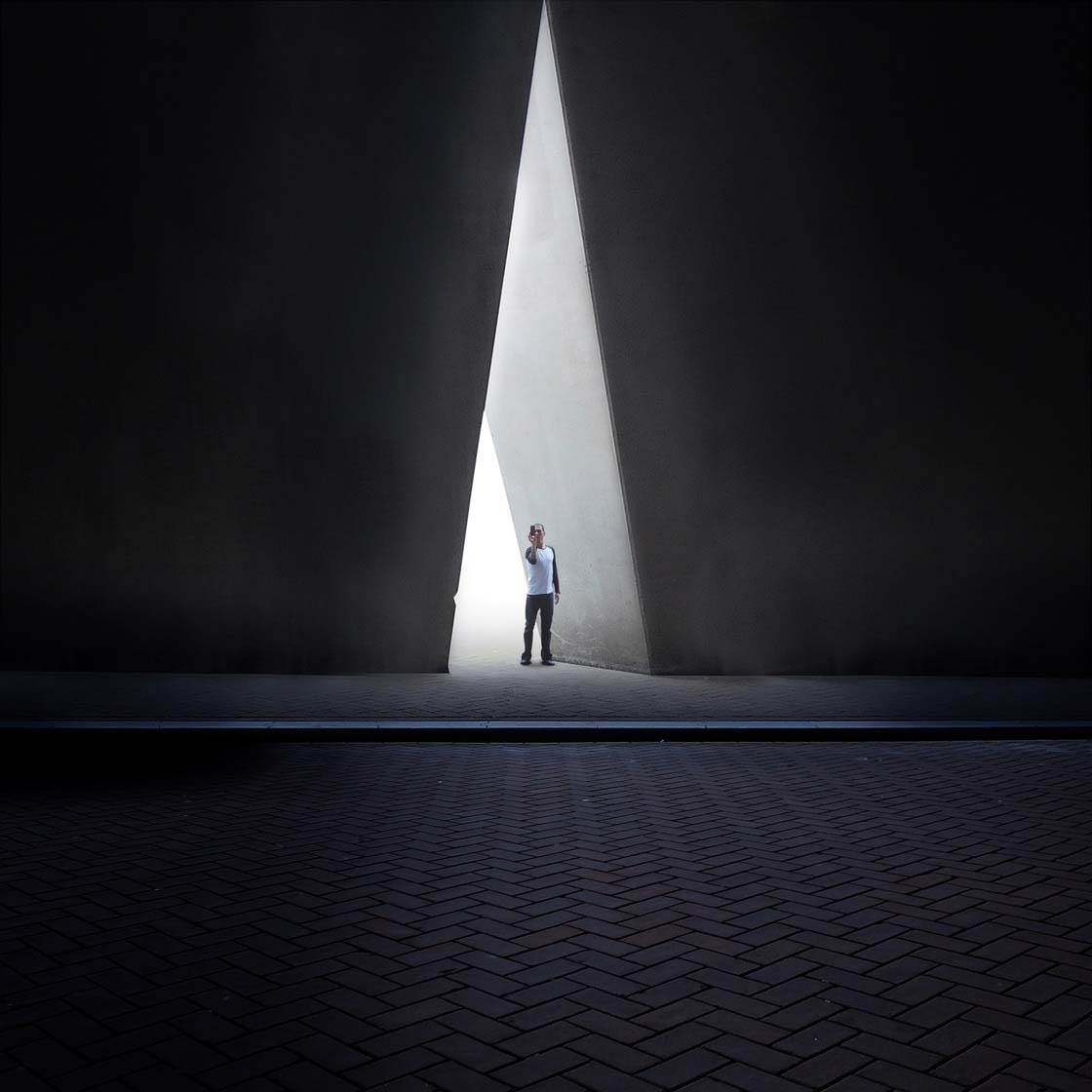 You also take beautiful photos of landscapes. How does this differ from shooting in urban environments, and do you find it more or less challenging?
Landscapes and the deserted wild outdoors make me feel human. Nature constantly reminds me how ridiculously tiny I am, and how I'm surrounded by bigger forces and elements. It helps me to put things in perspective and stay humble.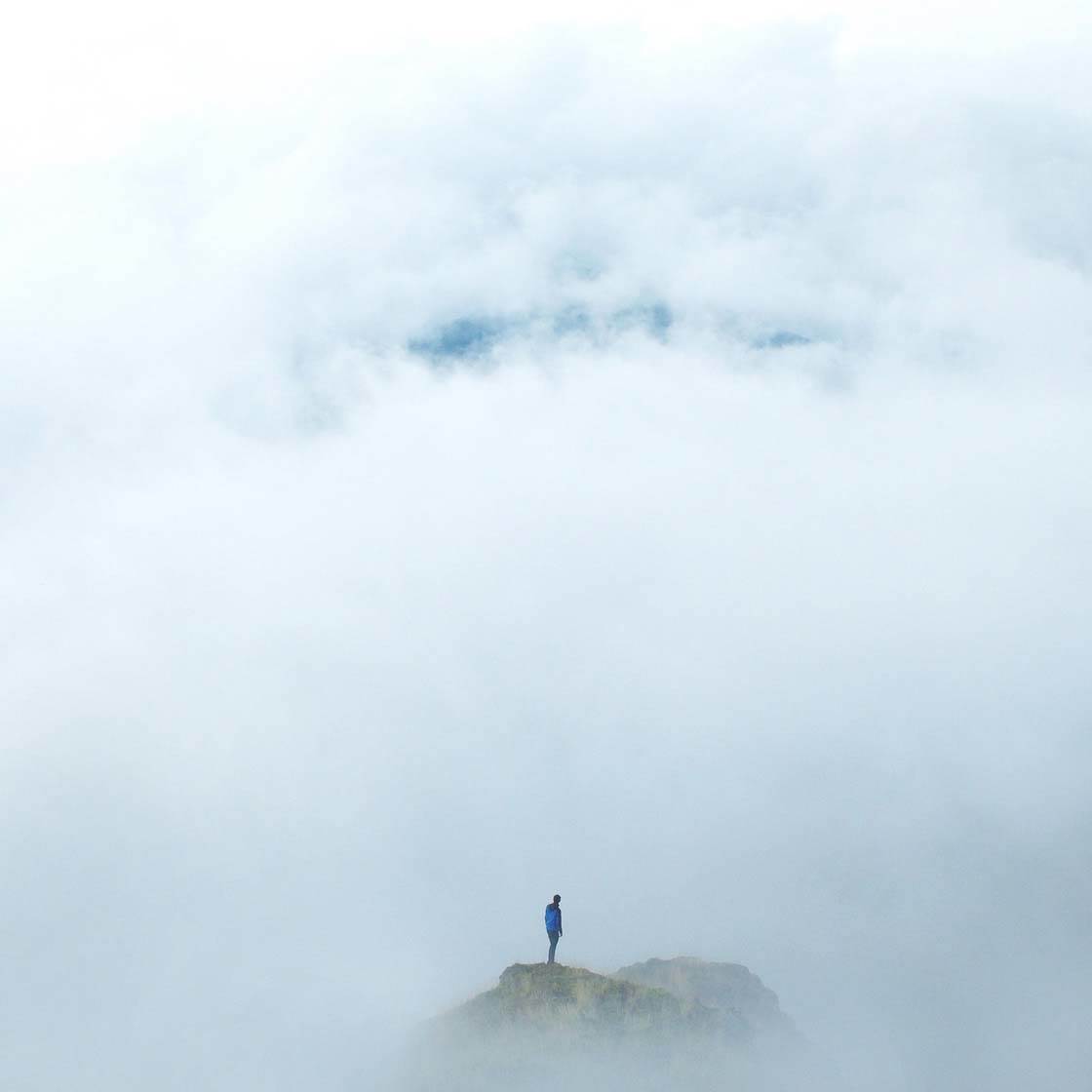 Capturing this beauty in a photo is impossible, and will never be as beautiful as the reality. So we capture little pieces of it.
In cities we can beautify reality through photography. In nature we can't. So the game is different and the same rules can't apply. It's always like and incomplete visual testimonial.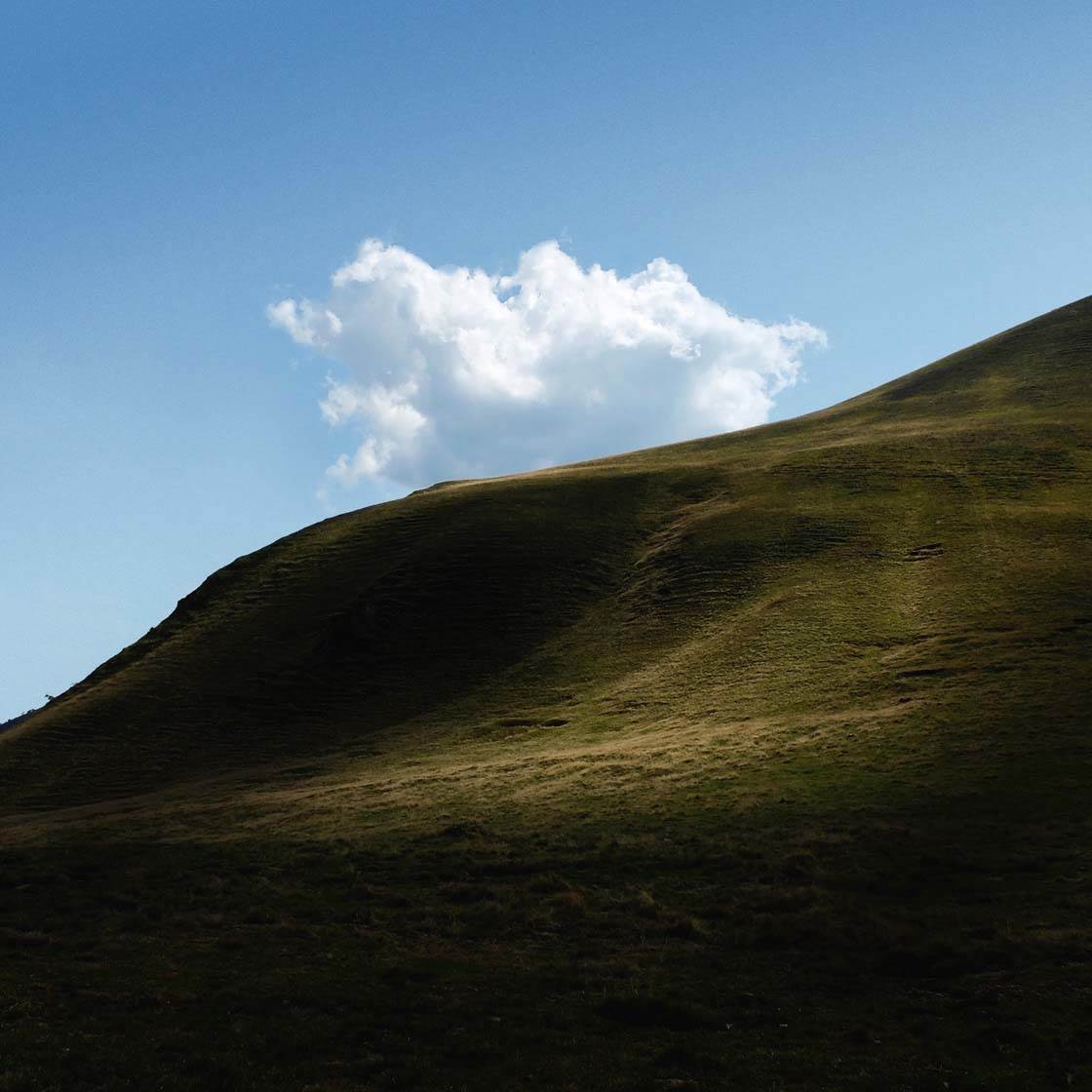 No matter what you're photographing, you always use excellent composition. What are your top composition tips for anyone who wants to start taking more eye-catching photos with their iPhone?
Thank you, that's truly encouraging. The technical advice for composition is basically the same whether you're shooting landscapes or urban environments.
Use the rule of thirds for asymmetric compositions, and center your subjects when you want to capture symmetry.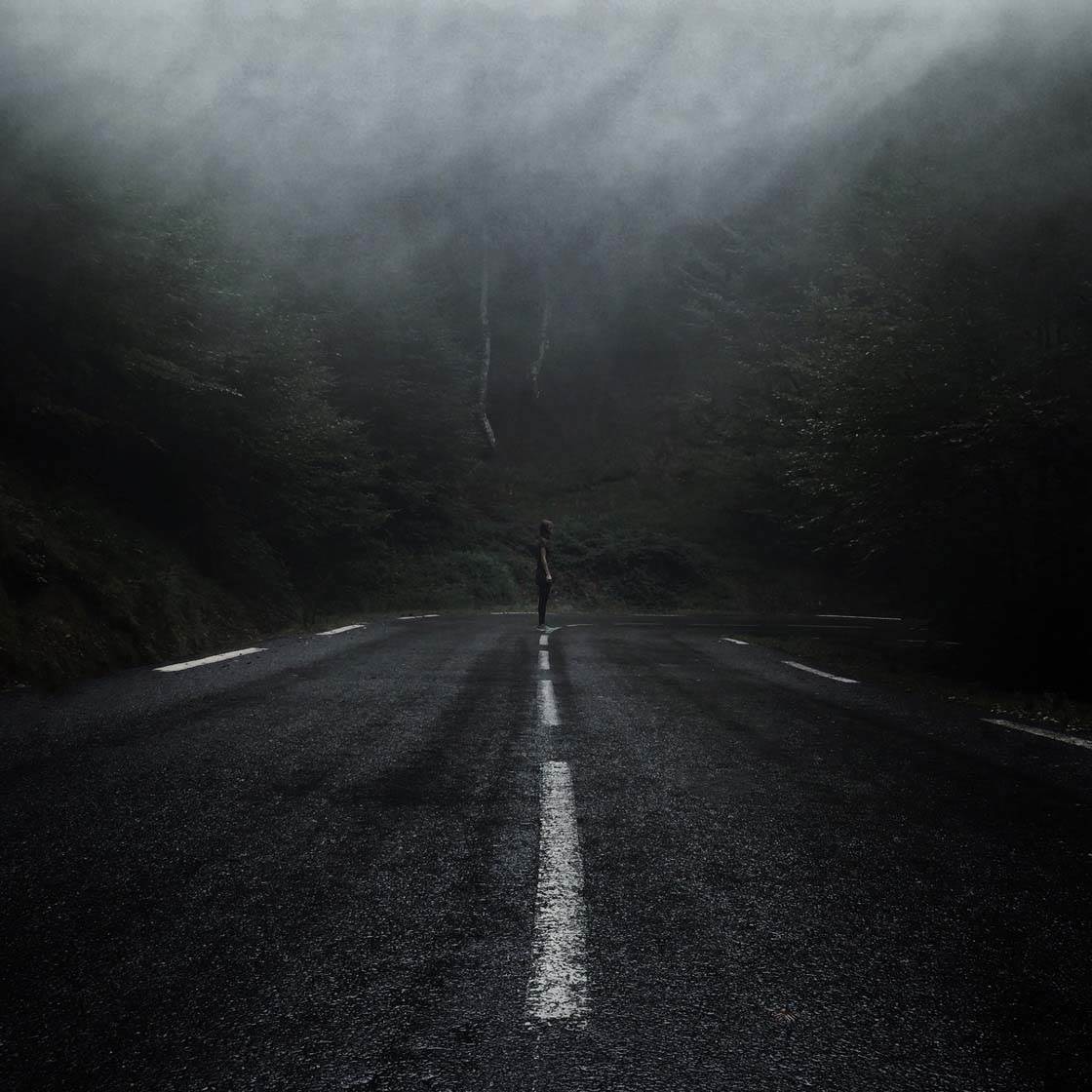 Since I'm not a real photographer (I don't like calling myself like that – I'm more like an image composer), I like to spend some time post-processing my shots and recomposing them if necessary.
Photography is just a way for me to capture pixels that I will modify later – sometimes not much, sometimes a lot.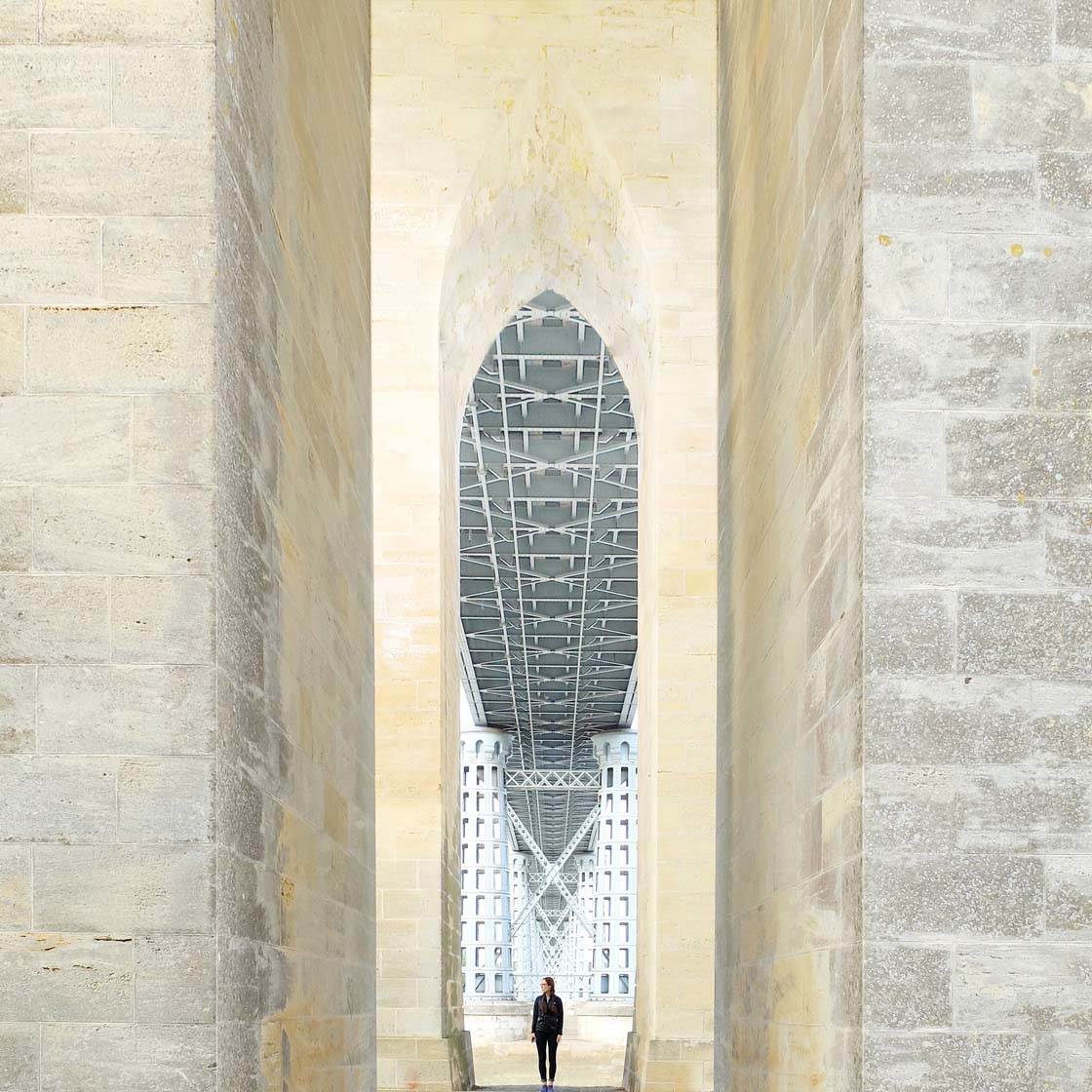 A lot of your shots of landscapes and urban locations include a person in the scene. How important is it to include a human presence in photography?
Including a human presence is really helpful in terms of scale and movement. It's also a proof of life.
When I shoot a deserted place, cold concrete walls, or uncomfortable nature, I need to balance it with a touch of humanity.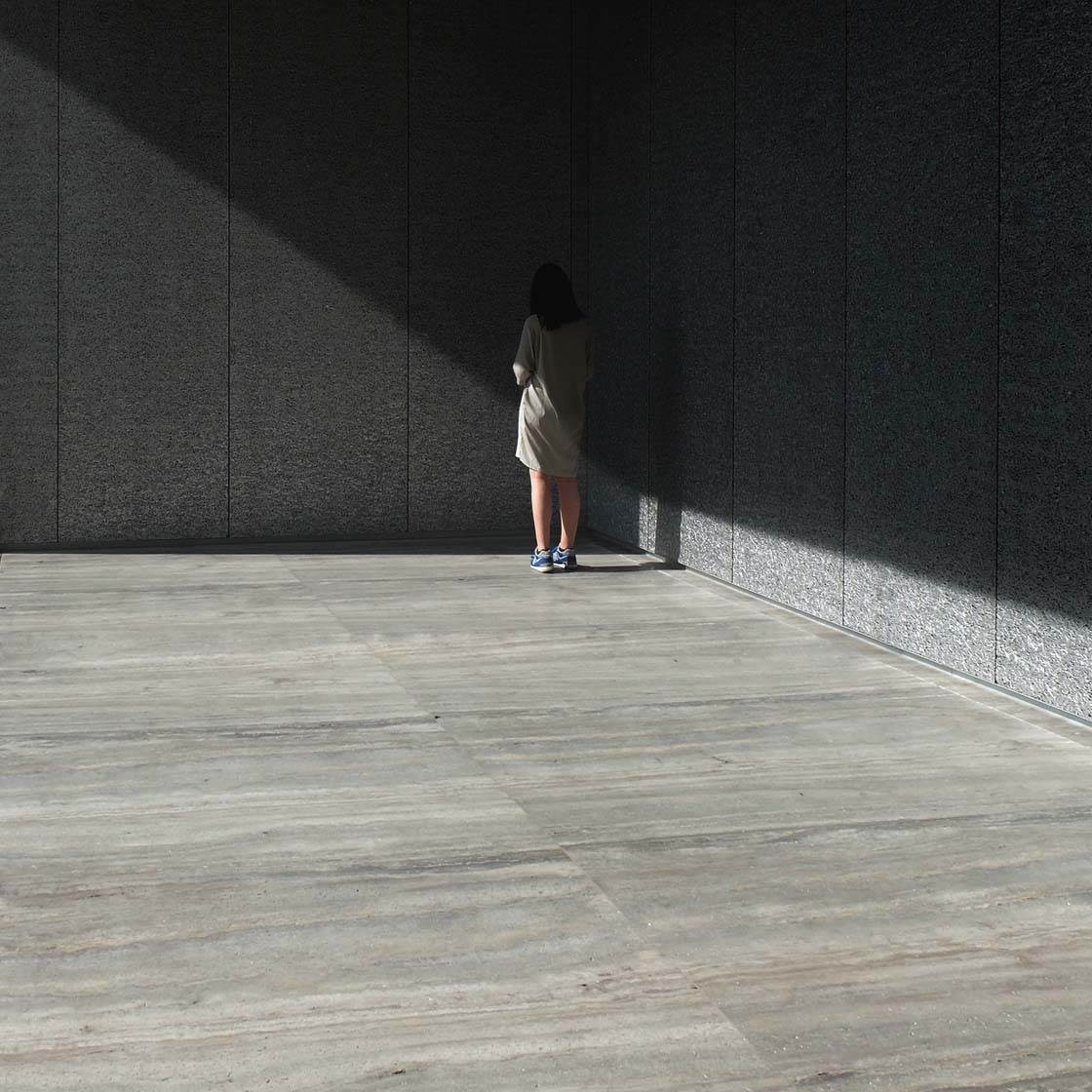 Let's talk about photo apps. Are there any apps that you use for taking photos besides the native camera app?
Even if the native camera app became more and more powerful and complete, there will always be room for improvement. For a long time now I've also been shooting with Cortex Cam, Slow Shutter and Pro Camera.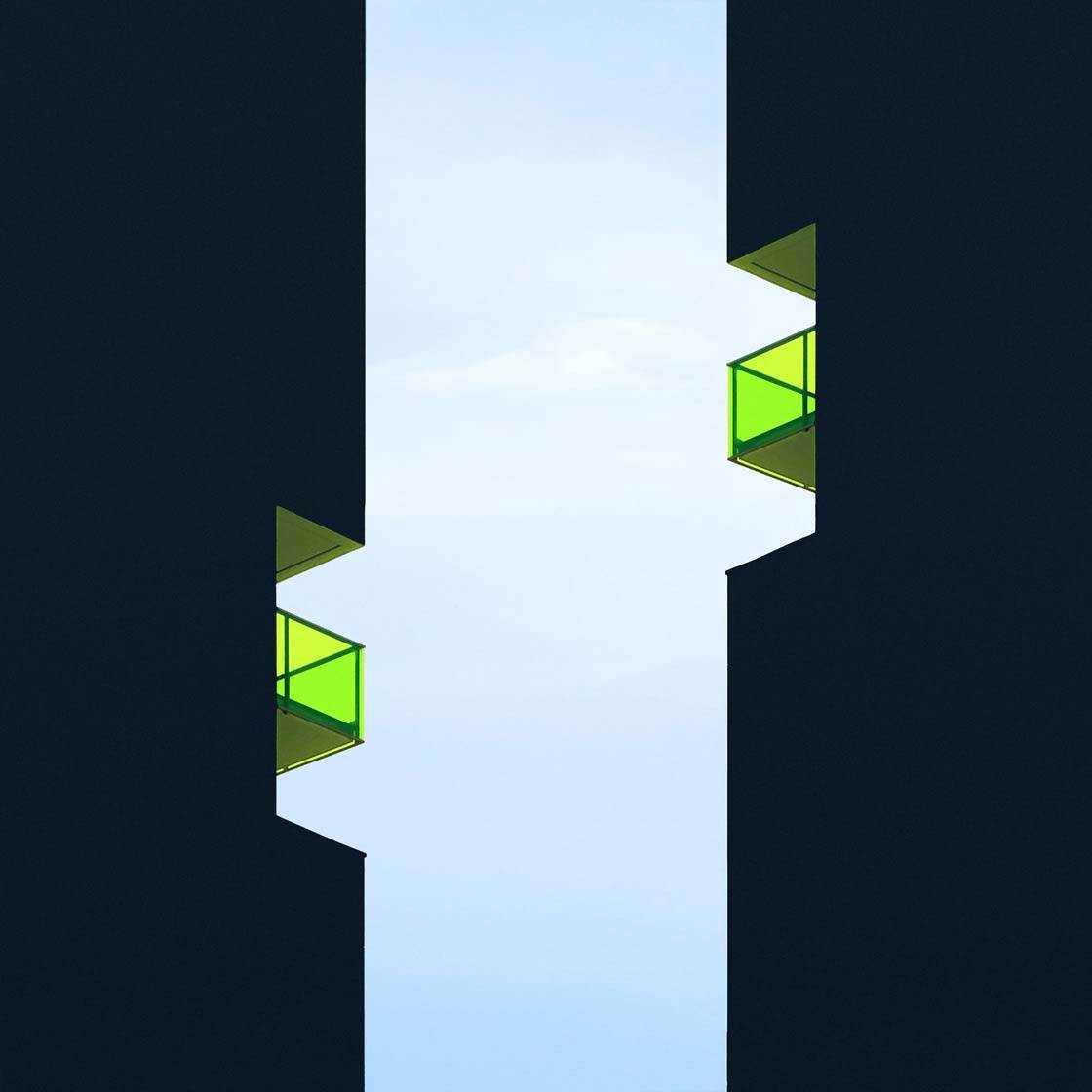 What are your favorite apps for post-processing?
I use a lot of editing apps. It depends on what I need to express and show in my final image. The basic ones I use are SKRWT, Filterstorm, Snapseed and TouchRetouch.
I love Picfx for quicks color adjustments. When I need to recompose my image I use PS Touch (no longer available on App Store), but it's been a while since it's been updated which is really annoying because I used to do a lot of things with it.
For additional fantasy stuff and overlays, the Brainfever apps and Lens Distortions do a really great job.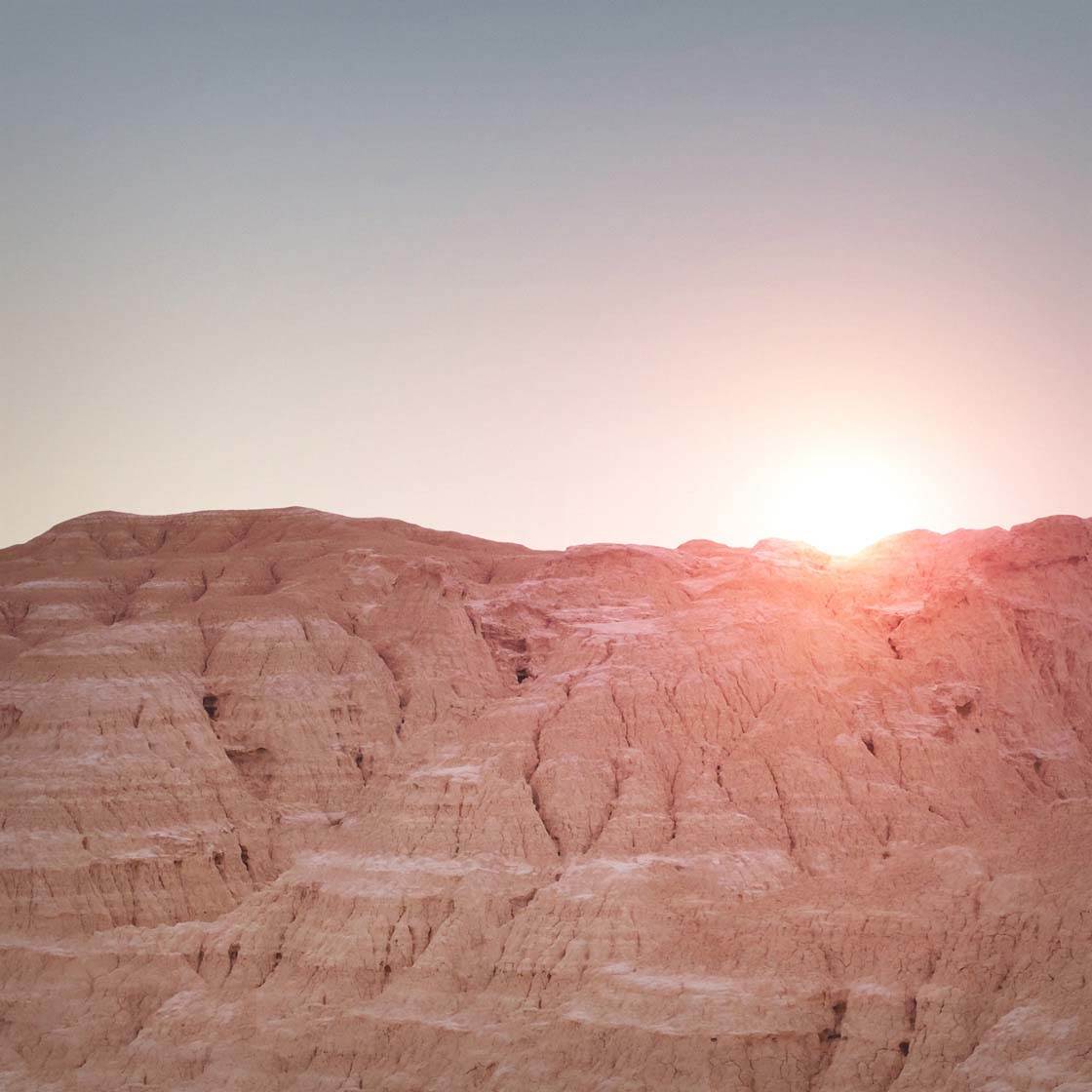 Do you use any iPhone photography accessories?
I always carry a little magnetic GorillaPod a Pixter lens kit with me, just in case I need to use them.
Can you briefly explain the story and editing behind your three favorite iPhone photos?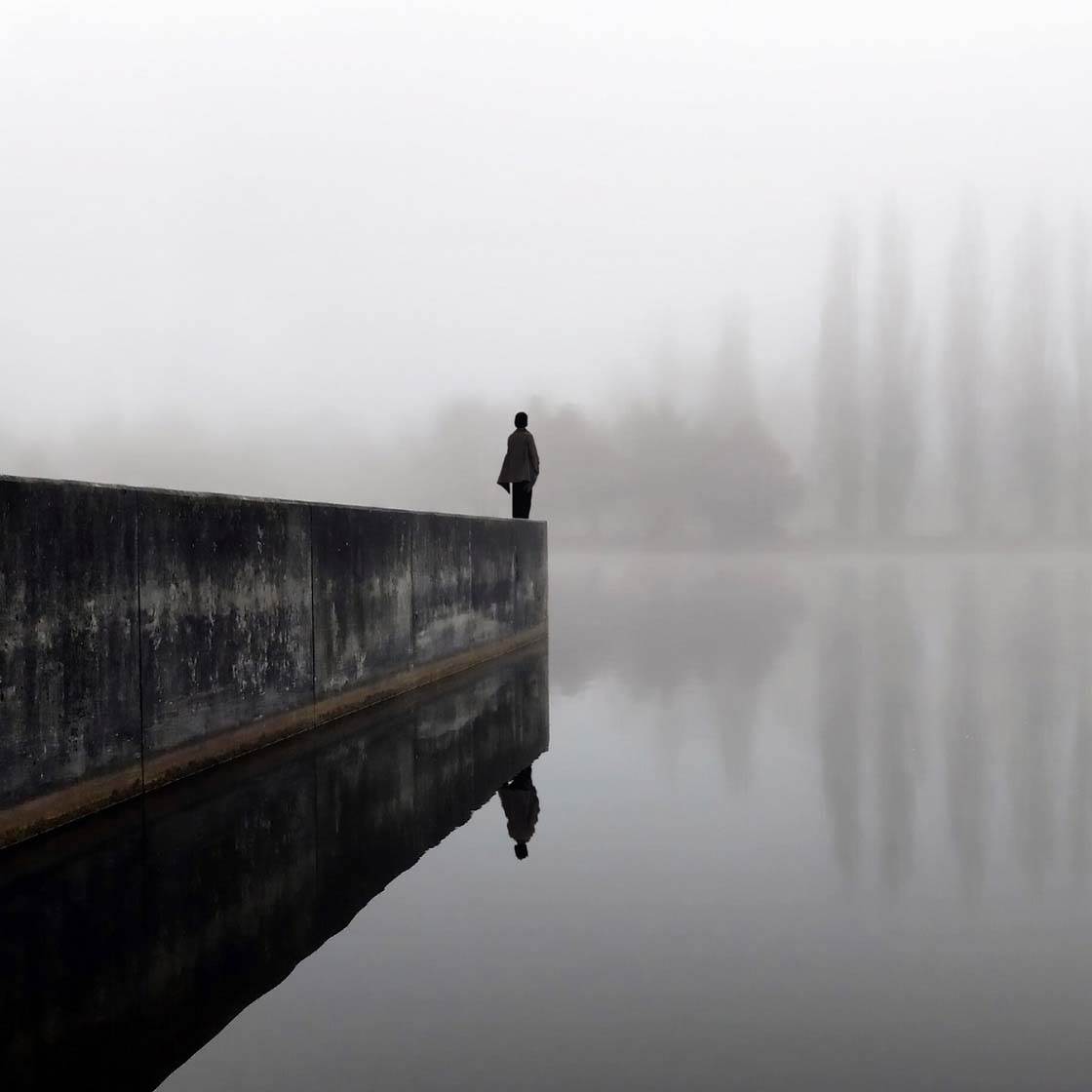 I took this photo in a park in the north of the city of Amiens. It was during a cold winter morning, and I was probably alone in the park because the city was still asleep.
When I took the photo, there was nobody on the dock and there was a lamp on the left side of the picture. But I was stunned by the atmosphere of the scene.
Months after I took the photo, I added a silhouette of a person from another shot and erased the lamp. The rest of the editing was just light and color adjustments.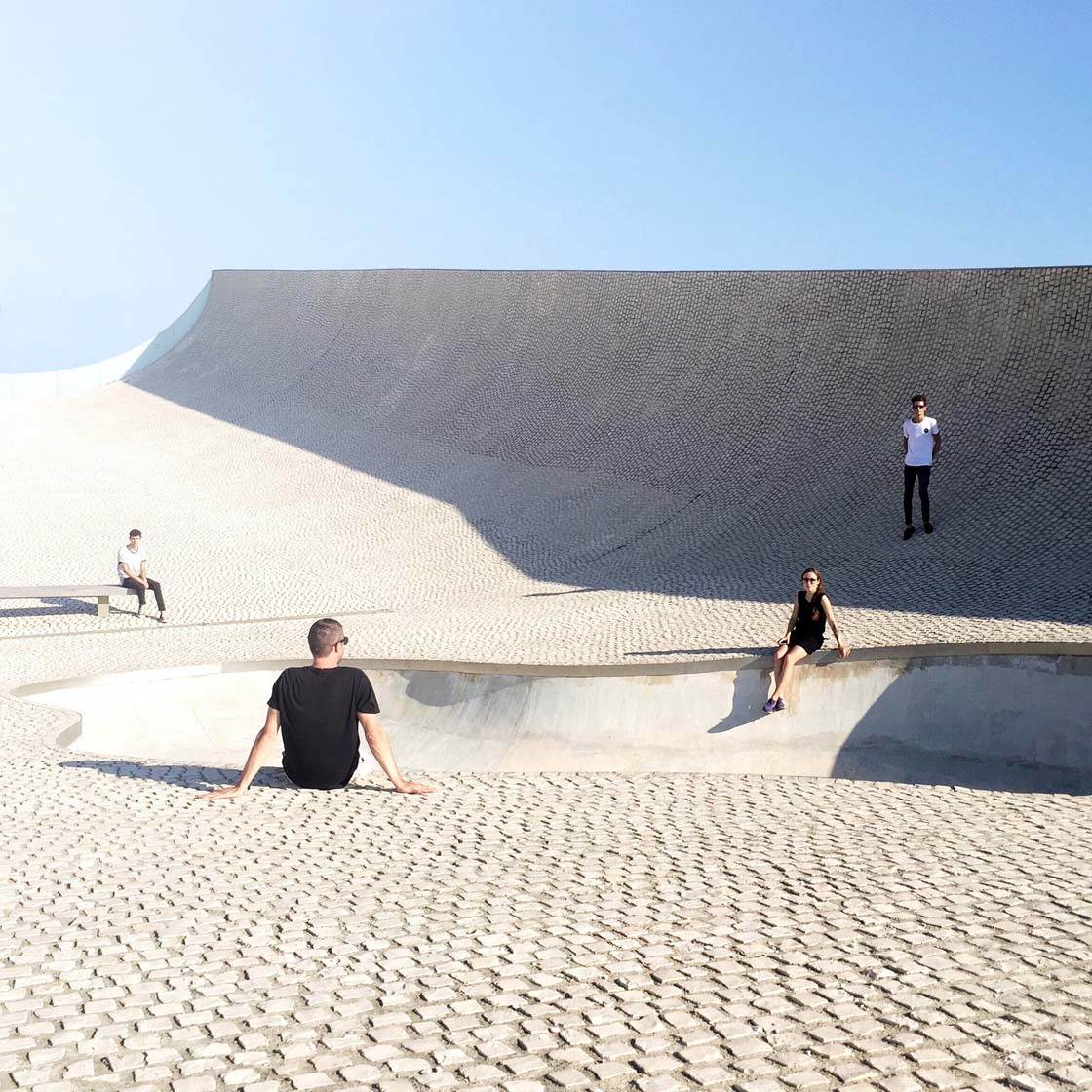 This was the first photo I took from a recent trip through the Basque Country (France and Spain) with a few Instagram friends.
This place is really photogenic and we decided to do a group picture here. Like music bands, each one of us stood in a different place and different position to balance the picture. The shadows were perfectly cast.
In post-processing I erased some buildings that were in the background and I added a little light halo. This was the beginning of an amazing road trip.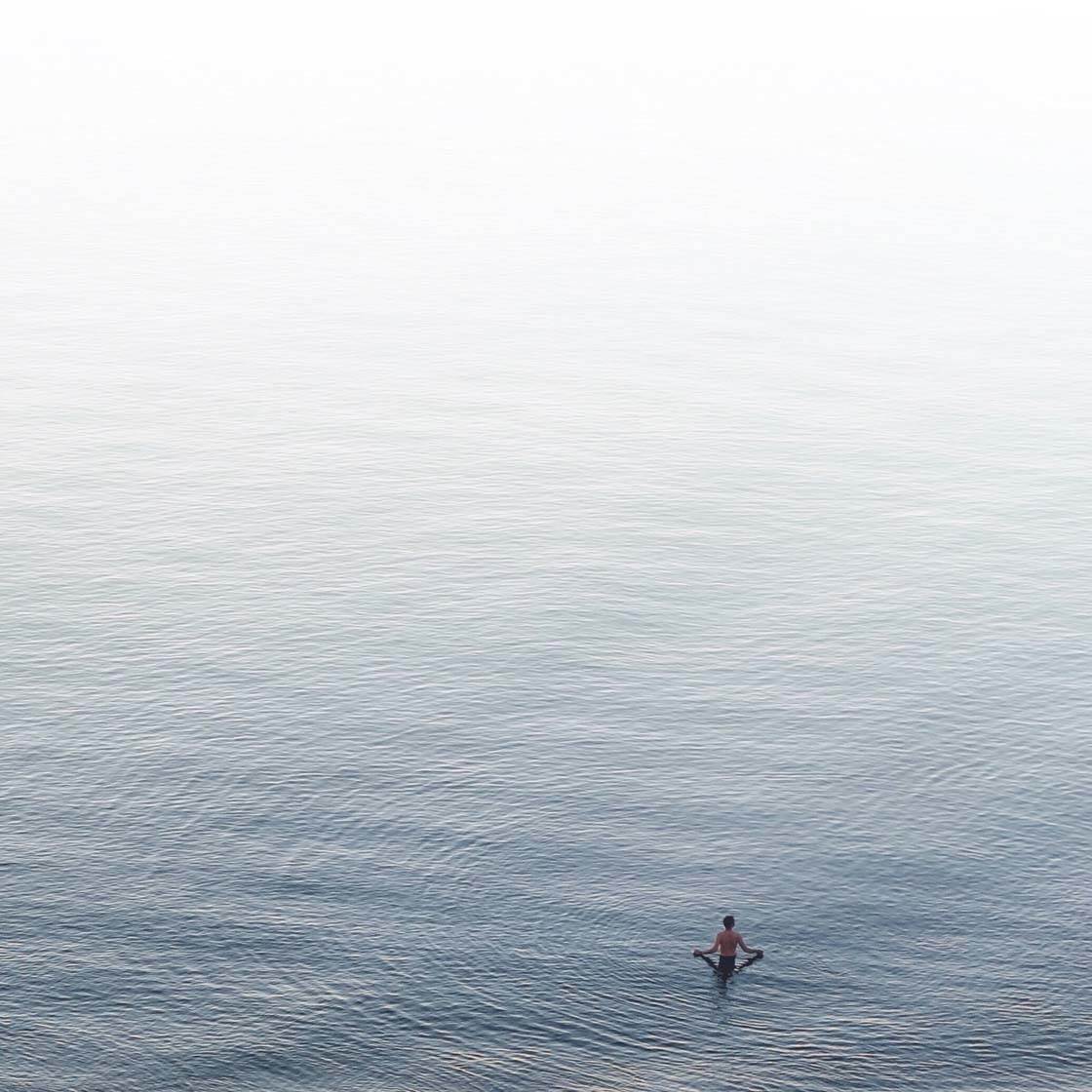 This photo was taken from the top of the Pyla Dune where I went with a friend to watch the sunset facing the Atlantic Ocean.
Below us were a few brave late swimmers looking at this mesmerizing scene. This tiny person is one of them.
In editing I just needed to change the tones and made the horizon disappear behind the fading whiteness.
Do you shoot with any other cameras, and if so, when do you prefer to use the iPhone?
I have a FujiFilm X20 that I often carry with me, but I only shoot with it when I think I'll have to zoom in on the picture to get the detail I need.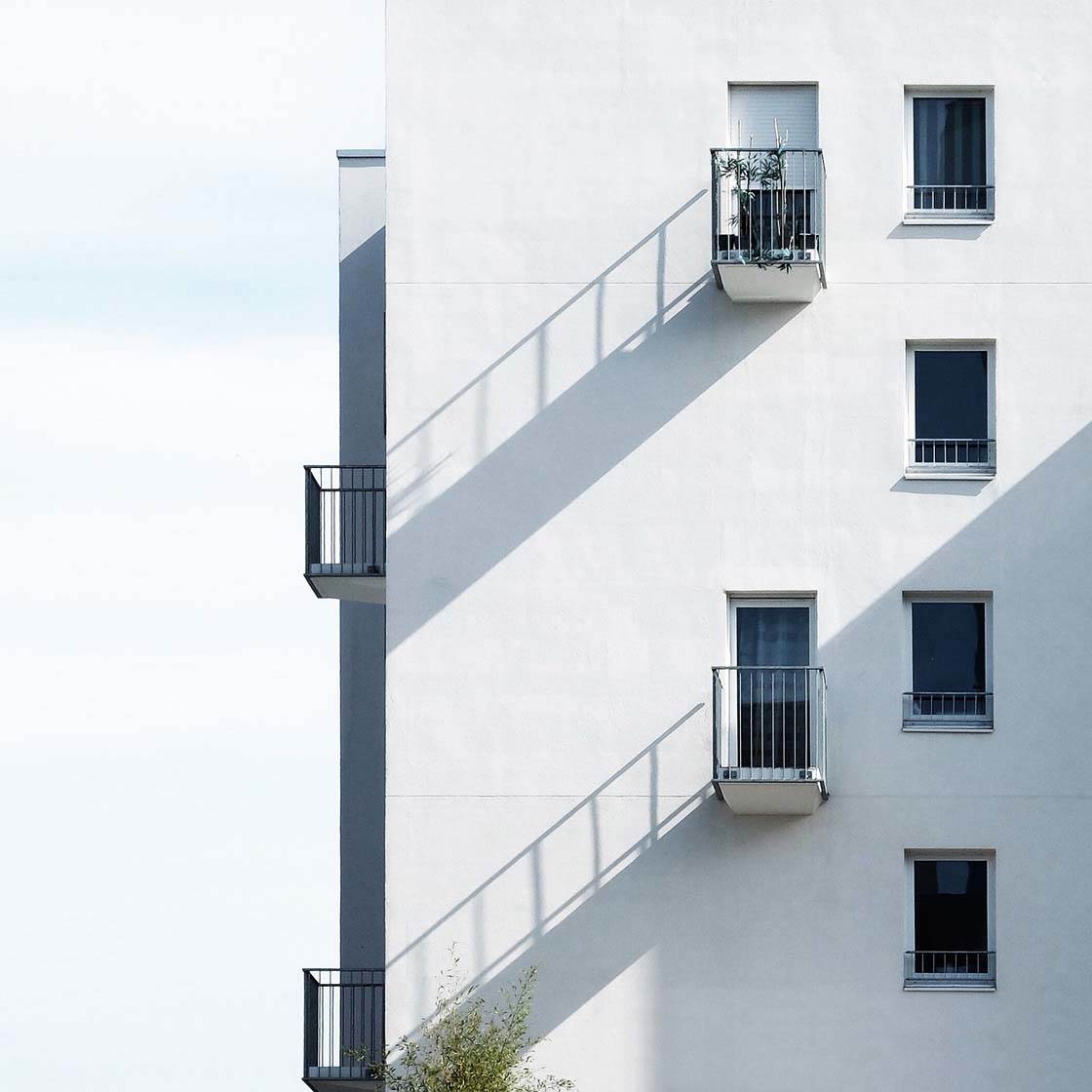 You have a huge following on Instagram. What does this online community mean to you, and what effect has it had on your photography?
I have a huge following because I've been suggested by Instagram. That being said, Instagram and the community I joined a long time ago have been very helpful and gradually changed the way I watch the world.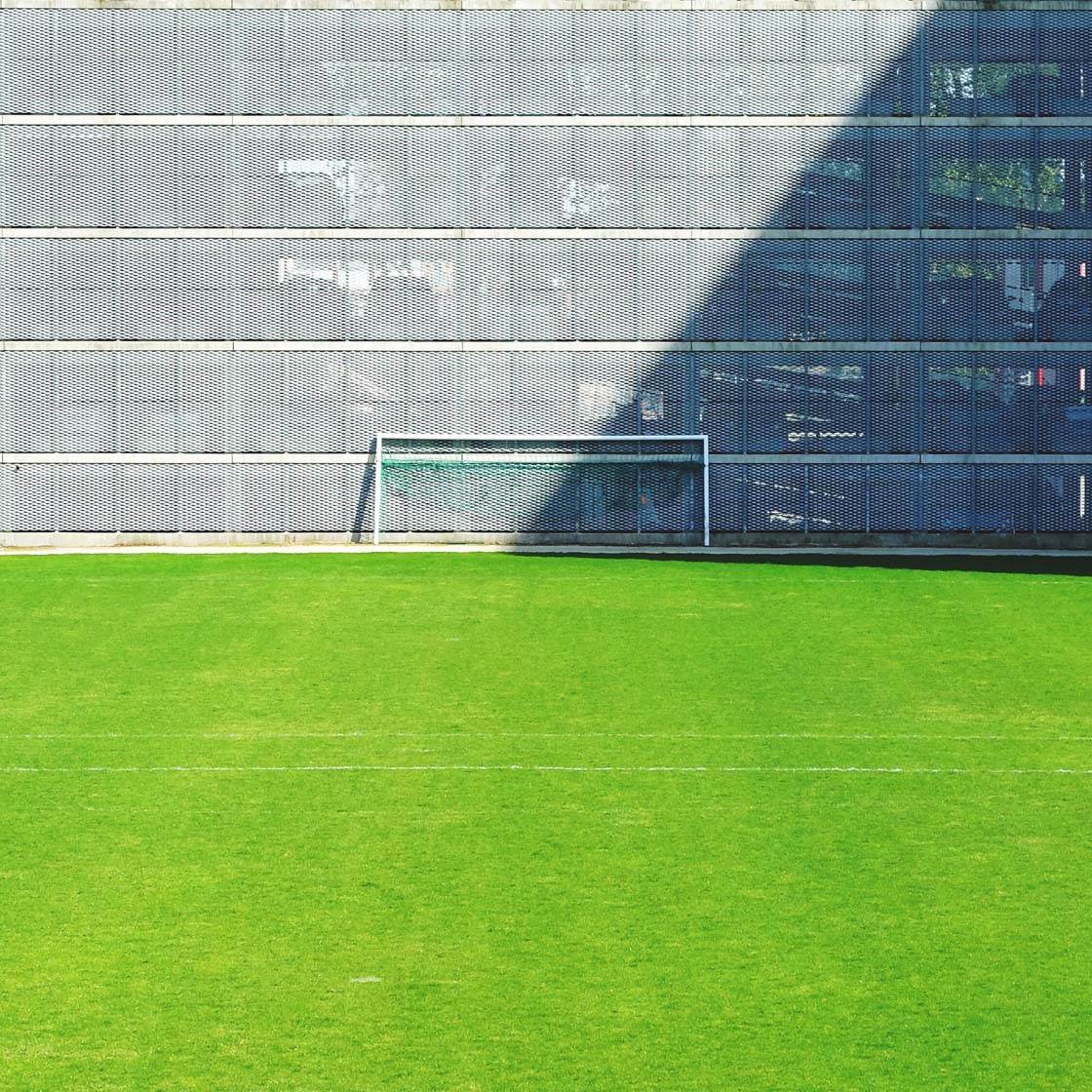 I've met fabulous people and have had the chance to meet some of them in the real life. A few have become true friends.
Beyond that, the way we interact between Instagramers is very encouraging. I love the mood and the creativity that's constantly evolving.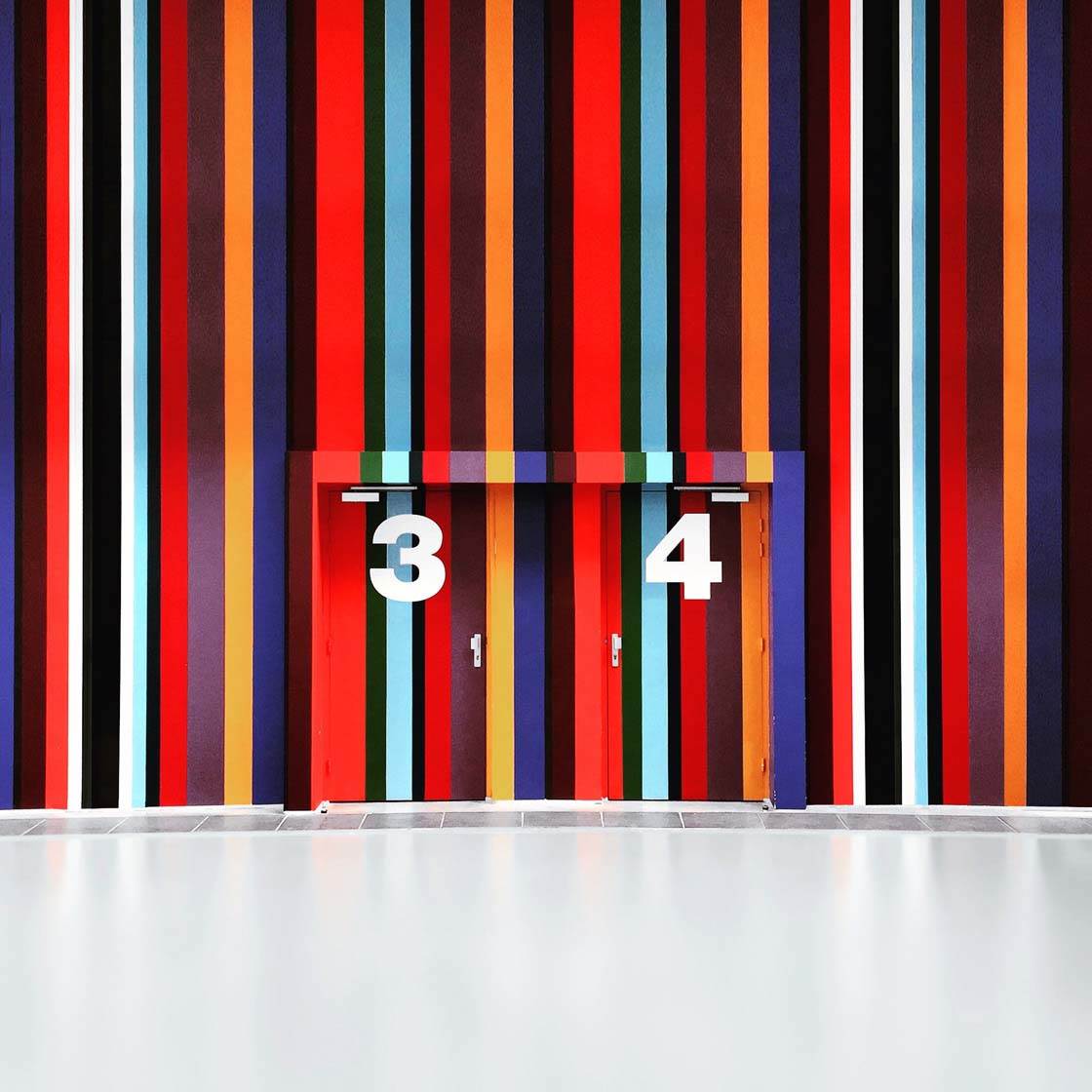 What tips do you have for beginner iPhone photographers who want to start taking more creative photos with the iPhone?
The iPhone is just a tool. So you have to know your tool perfectly, then it disappears between your vision and your subject.
What matters is your eye and the ideas you want to express. Listen to your feelings, don't hesitate to experiment, and get out of your comfort zone. Analyze how good photographers compose and edit their pictures.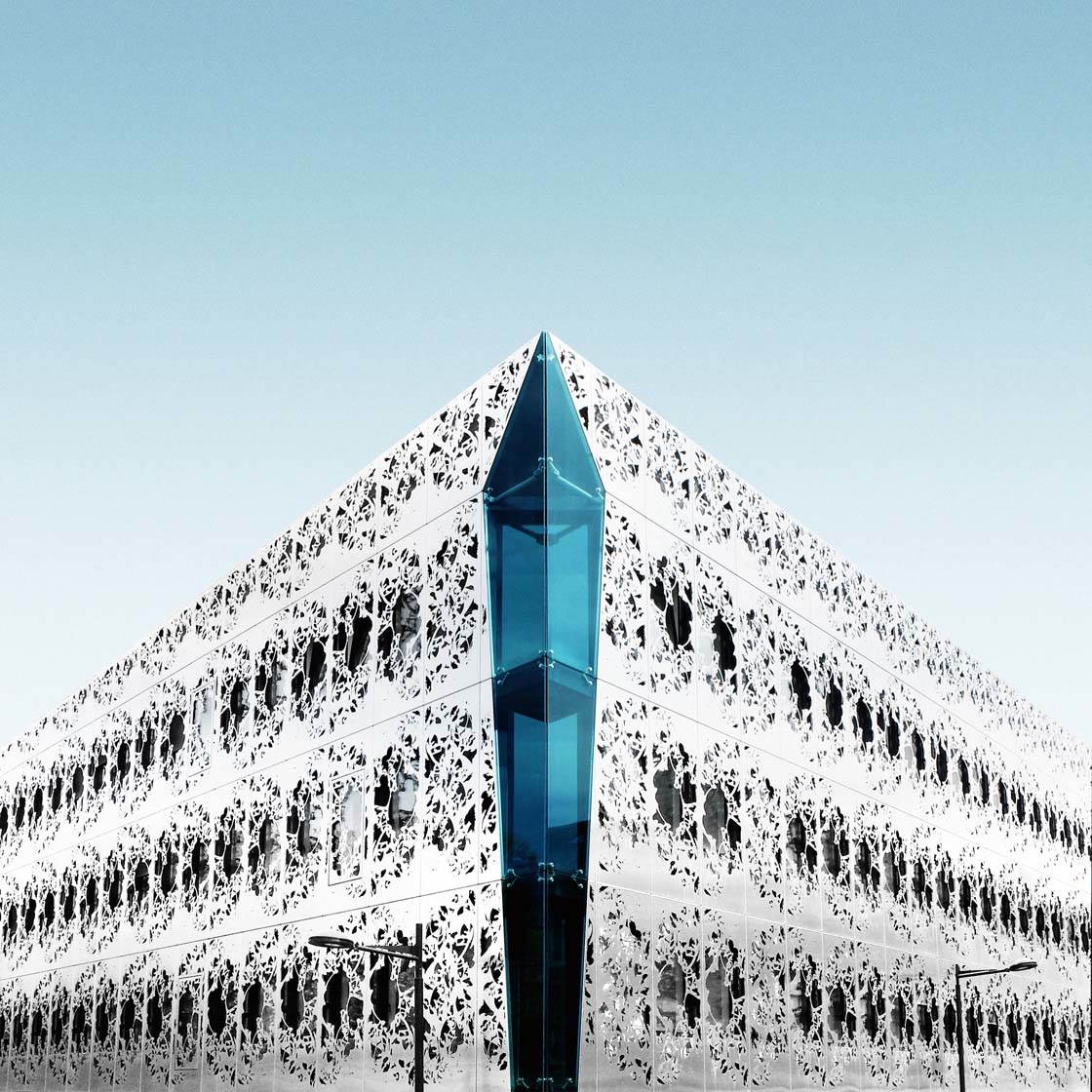 Which iPhone photographers do you admire the most?
There are so much people that I find really inspiring, I can't make an exhaustive list. And it also depends on which phase of your own creative process you're in.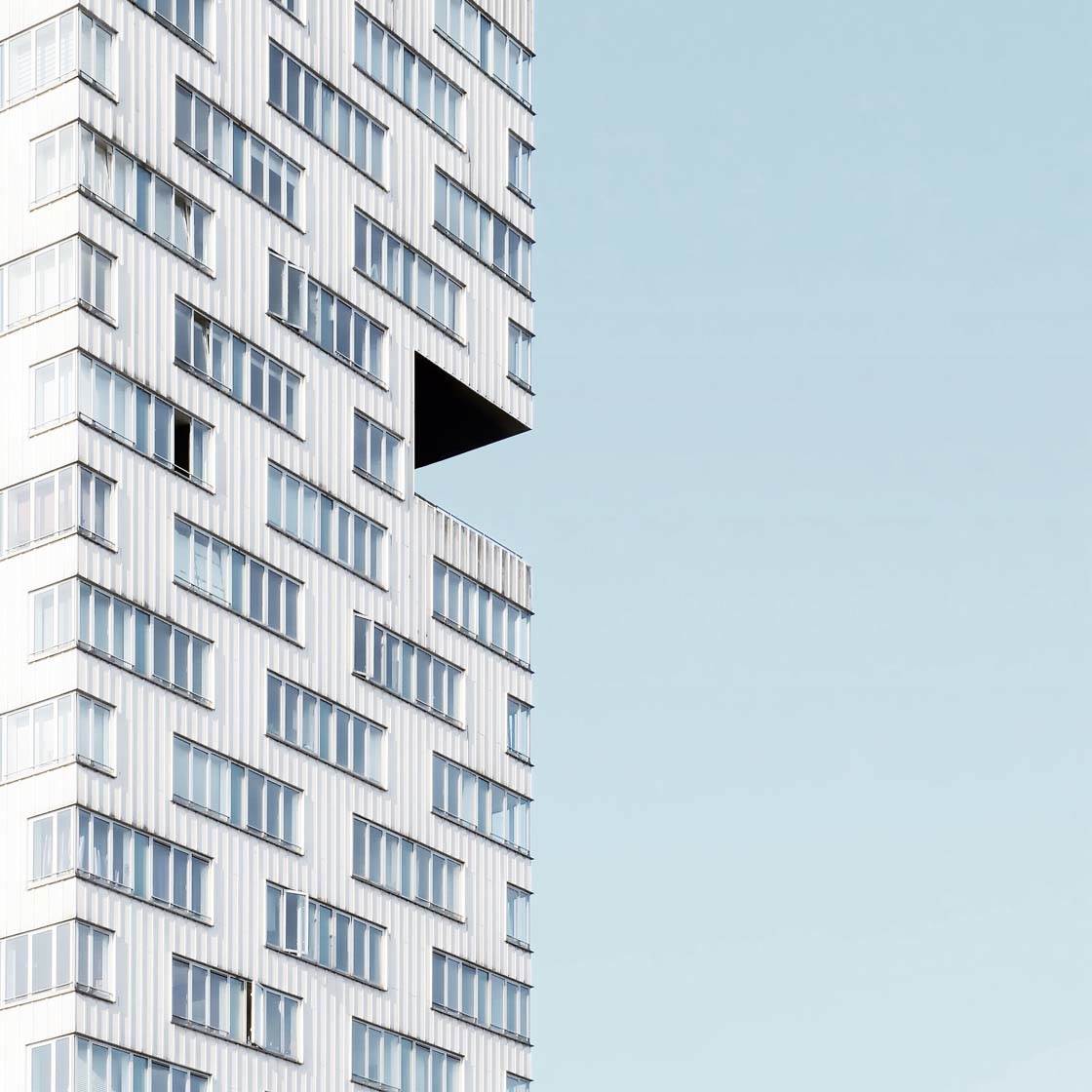 Where can we see your iPhone photography?
My Instagram gallery is @oliviermorisse.