In photography, less is usually more. The fewer elements a photo contains, the more impact it's likely to have. A clean and simple composition will place emphasis on your subject, drawing the viewer's eye directly to your intended focal point. But how do you create a minimalist image in a busy environment? It's actually easy once you know a few composition and editing tips! In this article, you'll discover 10 easy ways to simplify the scene to create incredible minimalist photos with your iPhone.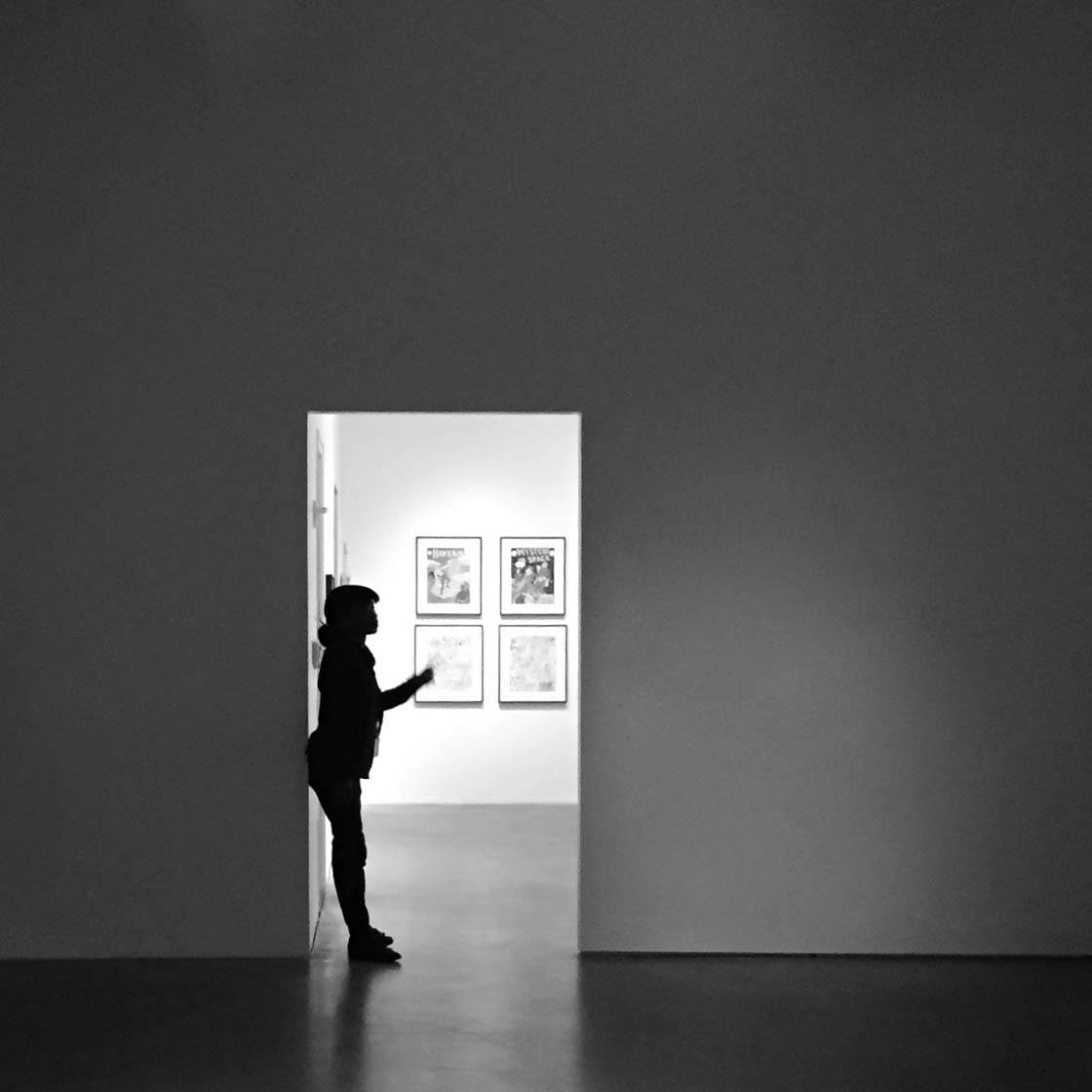 Luis Fernandez – iPhone Photo Masters Student
1. Use A Neutral Background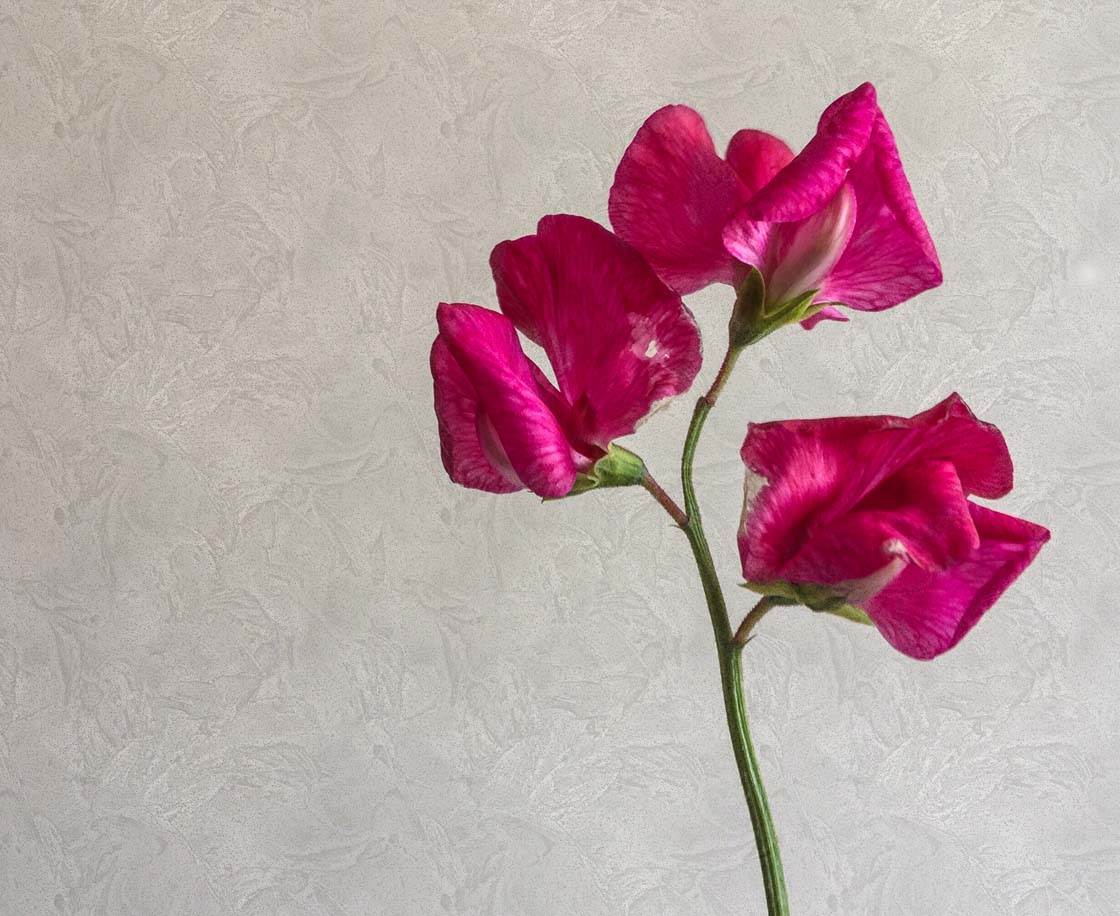 Jude Dundas – iPhone Photo Masters Student
The first thing you need for minimalist photography is a plain or neutral background. If the background is busy, there will be too much going on in the photo and your main subject won't stand out.
Positioning your subject against a plain wall is one of the easiest ways to create a clean and simple composition. You could also try using Portrait mode.
If your subject is colorful, like these pink flowers, a light backdrop will work well. However, colorful walls can also work well, as long as your subject stands out against it.
2. Eliminate Distractions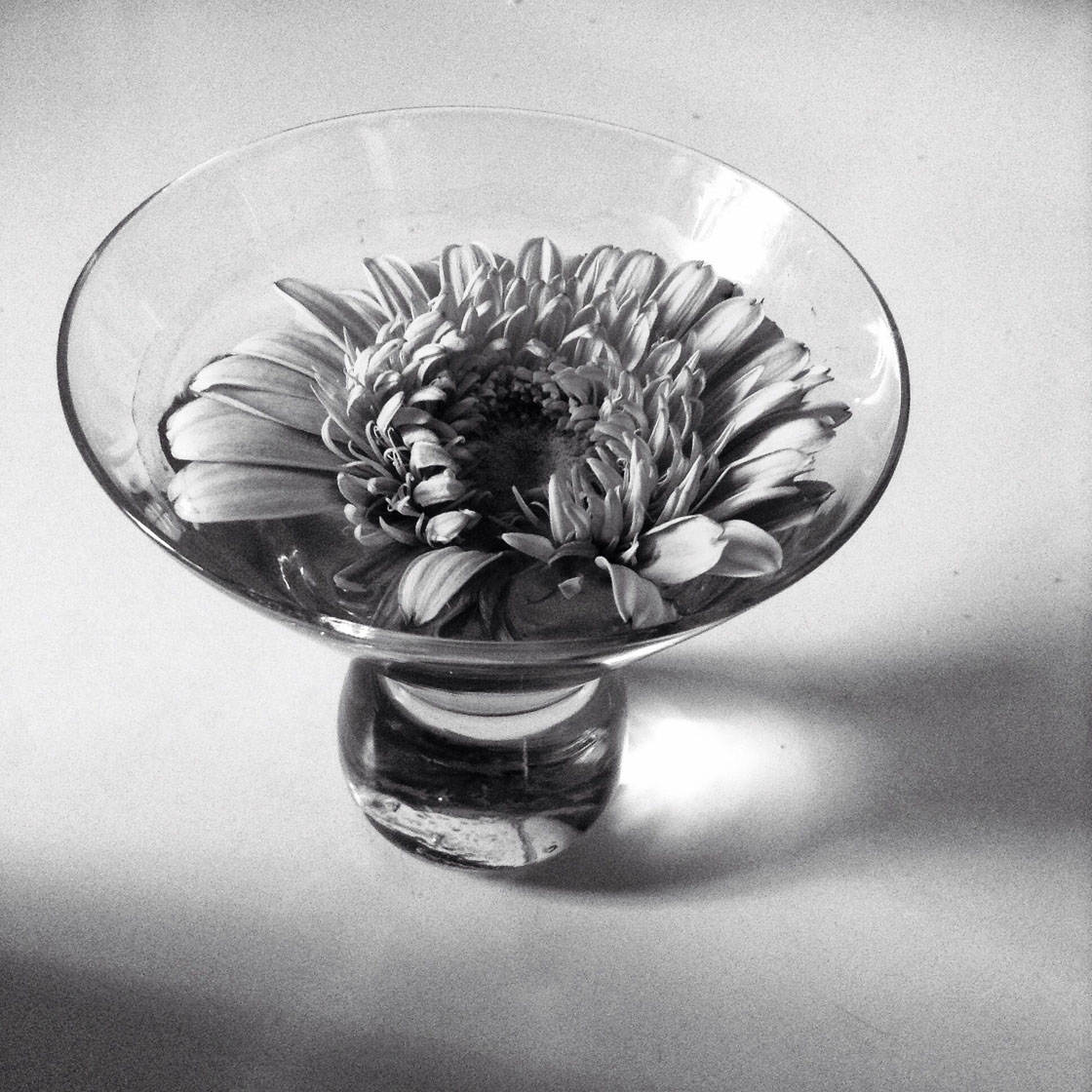 Janet Cashin – iPhone Photo Masters Student
When you've found a neutral background, the next step is to ensure there are no distracting elements in the scene.
This might involve moving objects out your frame before you take the shot, or moving your subject slightly to the left or right.
You might also need to change your own position so that you can shoot from a different angle or get closer to the subject.
It's perfectly possible to capture beautiful still life photography like this in a busy indoor environment. You just need to get close enough to your subject and shoot from the right angle so that you eliminate the distracting surroundings.
3. Shoot Against The Sky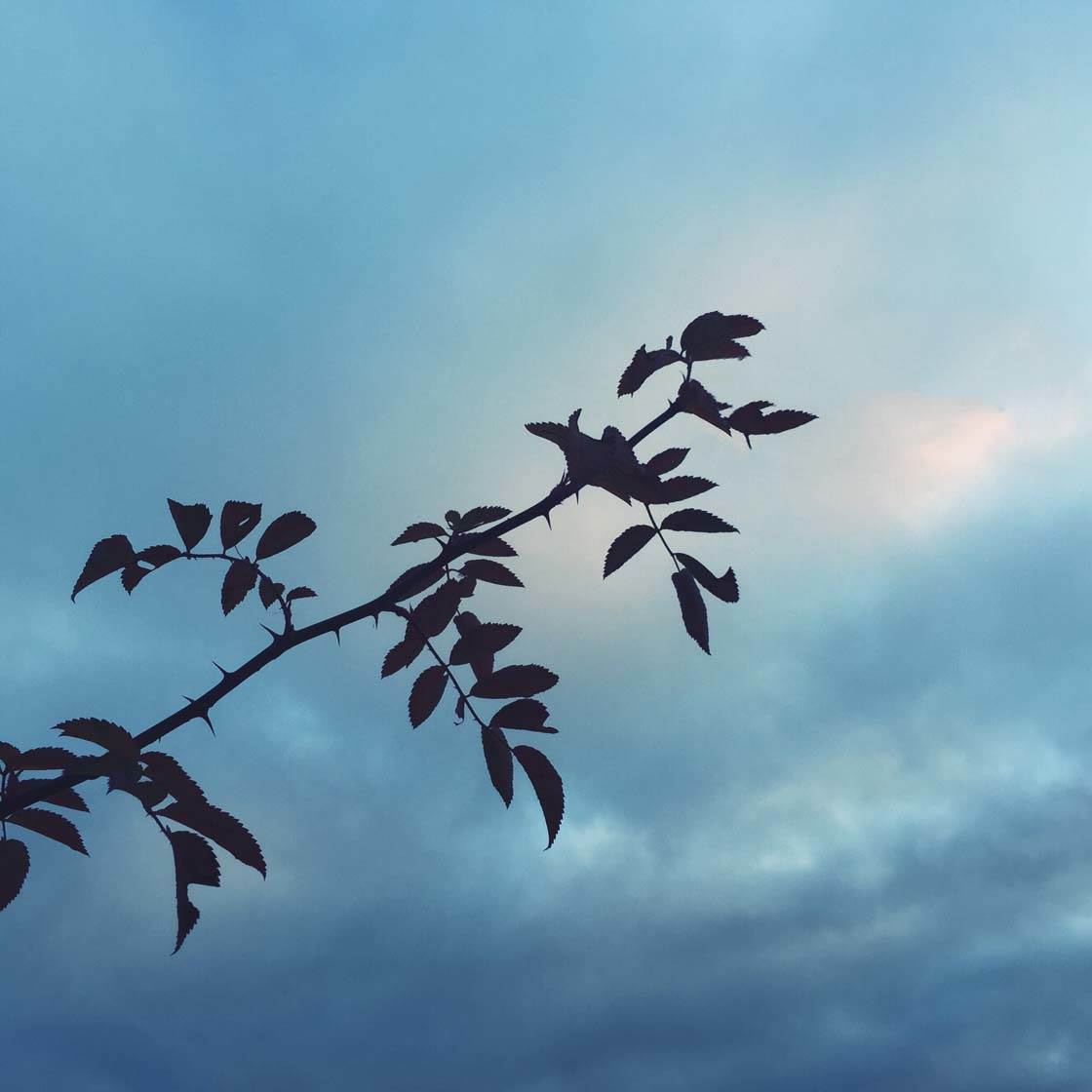 Agneta Andersson – iPhone Photo Masters Student
When shooting outdoors, there are often distractions that you can't physically move, such as buildings, vehicles and fences. But you can easily simplify the scene by shooting from a low angle so that the sky becomes your background.
So when you spot an interesting subject that you'd like to photograph, crouch down or stand directly beneath it so that you're photographing it from below.
The sky can look very different depending on the weather conditions, so bear in mind how this will affect your photo.
For example, the dark and moody clouds in the photo above create a completely different atmosphere to the plain white sky in the photo below.
Shelley Kennedy – iPhone Photo Masters Student
4. Use The Ground As A Backdrop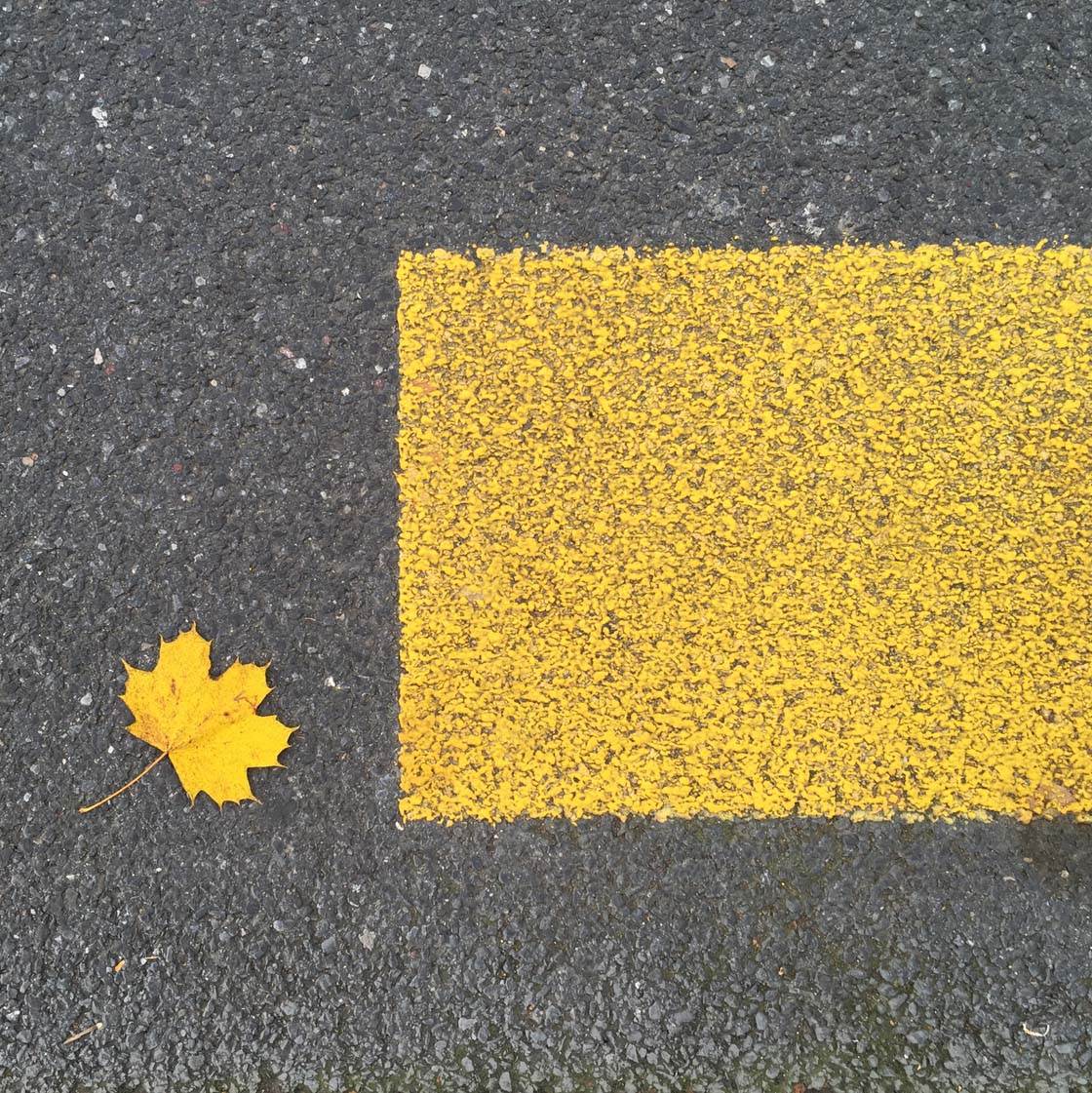 Evelyne Sieber – iPhone Photo Masters Student
As well as looking up at the sky, try looking down and using the ground as your backdrop. This another really simple technique for eliminating distractions in a busy environment.
A simple path or patch of grass will provide an excellent background for objects that you find out in nature, such as colorful leaves or flowers.
I really love the way Evelyne has matched up the color of the leaf with the yellow road markings in this photo. It's a very simple composition, but extremely effective.
5. Leave Negative Space Around The Subject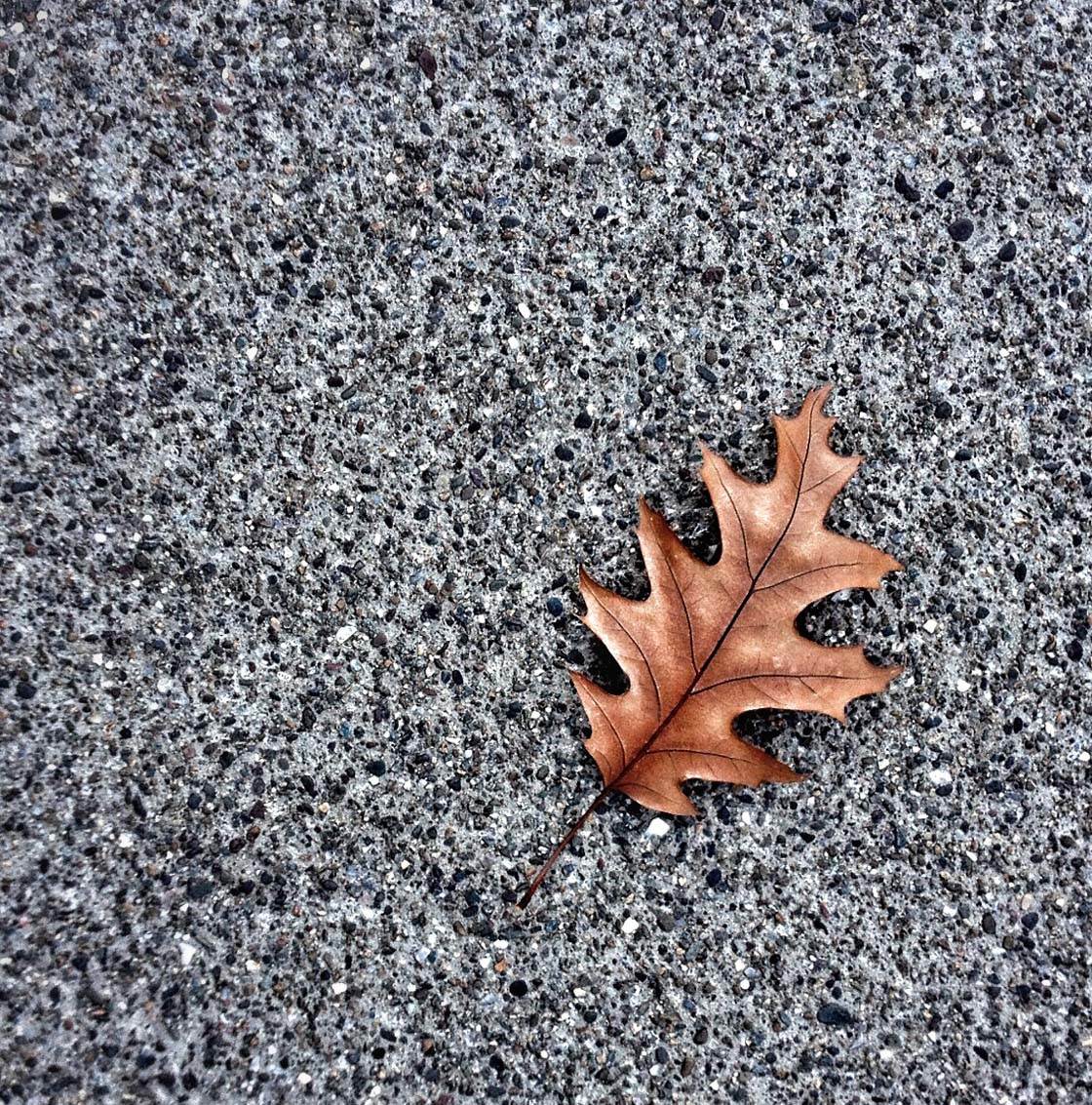 Peggy Carlaw – iPhone Photo Masters Student
Negative space refers to the empty space around your subject, and including it can have a powerful impact on your photo.
By giving your subject some breathing room, the empty space helps you create a clean and simple composition.
You might think that having your subject smaller in the frame with lots of surrounding space will reduce its impact, but it actually has the opposite effect.
The empty space places more emphasis on your subject. With nothing else competing for attention, the eye is immediately drawn to the subject.
6. Focus On Shapes & Lines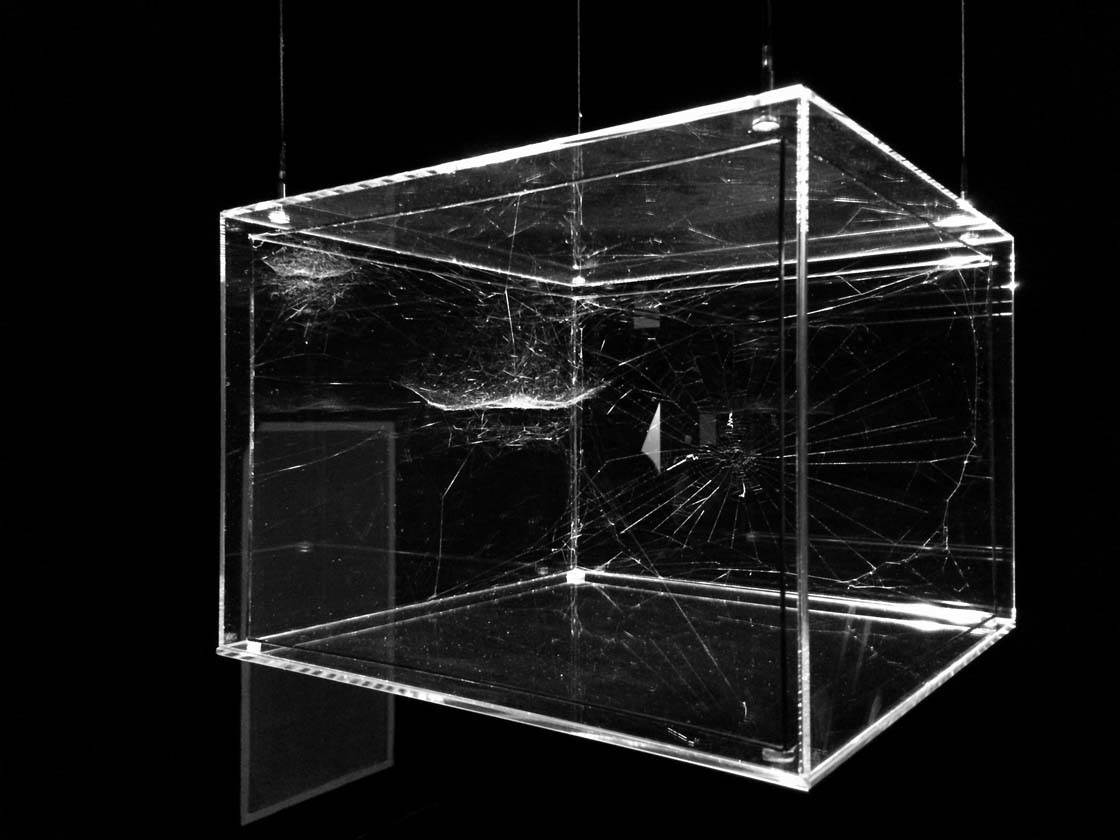 Lloyd Callaway Jr. – iPhone Photo Masters Student
A good minimalist photo usually has a strong emphasis on shapes, patterns or lines. These design elements help to create a powerful composition that immediately catches the eye.
Look out for objects that have a bold shape such as squares, circles or triangles. Then experiment with your shooting angle and composition to ensure you capture it against a neutral backdrop.
Use lines in the scene to draw the viewer's eye into and around the image. Organic shapes such as leaves and flowers will also work well, as long as they stand out from the background.
7. Fill The Frame To Create Abstracts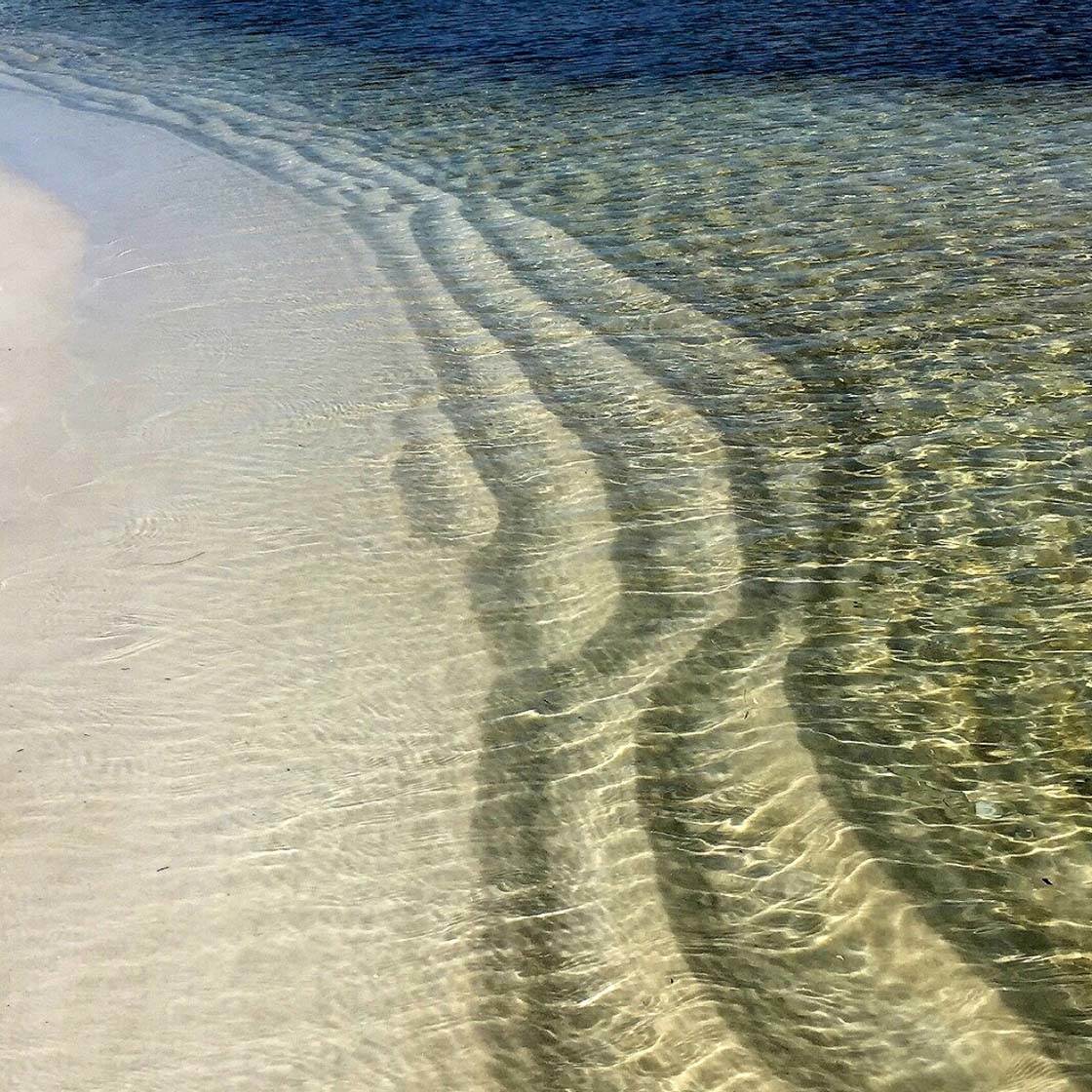 Stella Oliver – iPhone Photo Masters Student
Patterns, lines and colors make amazing abstract images. Filling the entire frame with these elements is a great technique for creating a simple yet stunning image.
Stella has produced a beautiful flowing abstract by capturing only the ripples in the sand and the patterns on the water.
By eliminating the distracting background from the frame, all of your attention is focused on the lines, patterns and colors in the scene.
8. Shoot In Foggy Landscapes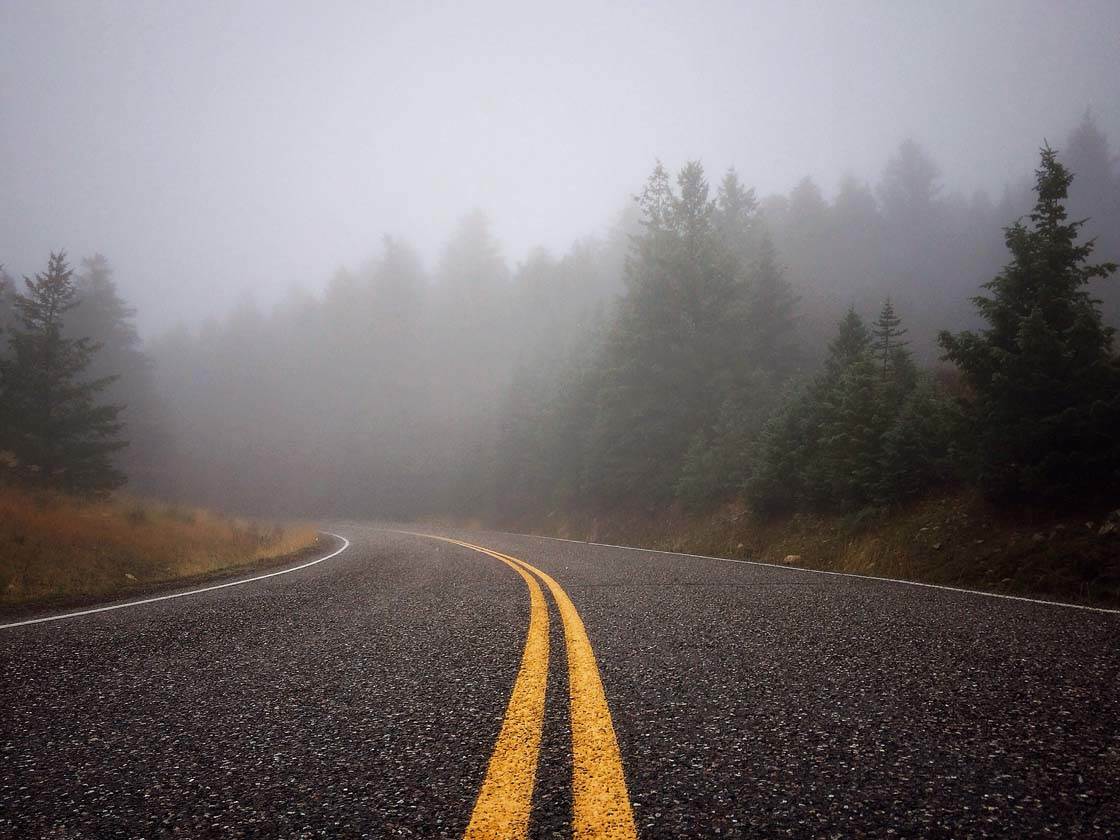 Jeremy Searle – iPhone Photo Masters Student
You might not immediately associate landscapes with minimalist photography because they usually contain a lot of elements. However, foggy weather provides an excellent opportunity to create simpler compositions outdoors.
The fog will hide or reduce the visibility of dark or distracting objects in the background, allowing you to shoot a cleaner and brighter landscape photo.
When shooting in fog, find a viewpoint where you have a single strong subject in the foreground, like the yellow lines on the road above. This will give your photo a strong focal point and add a sense of depth to the scene.
9. Convert To Black & White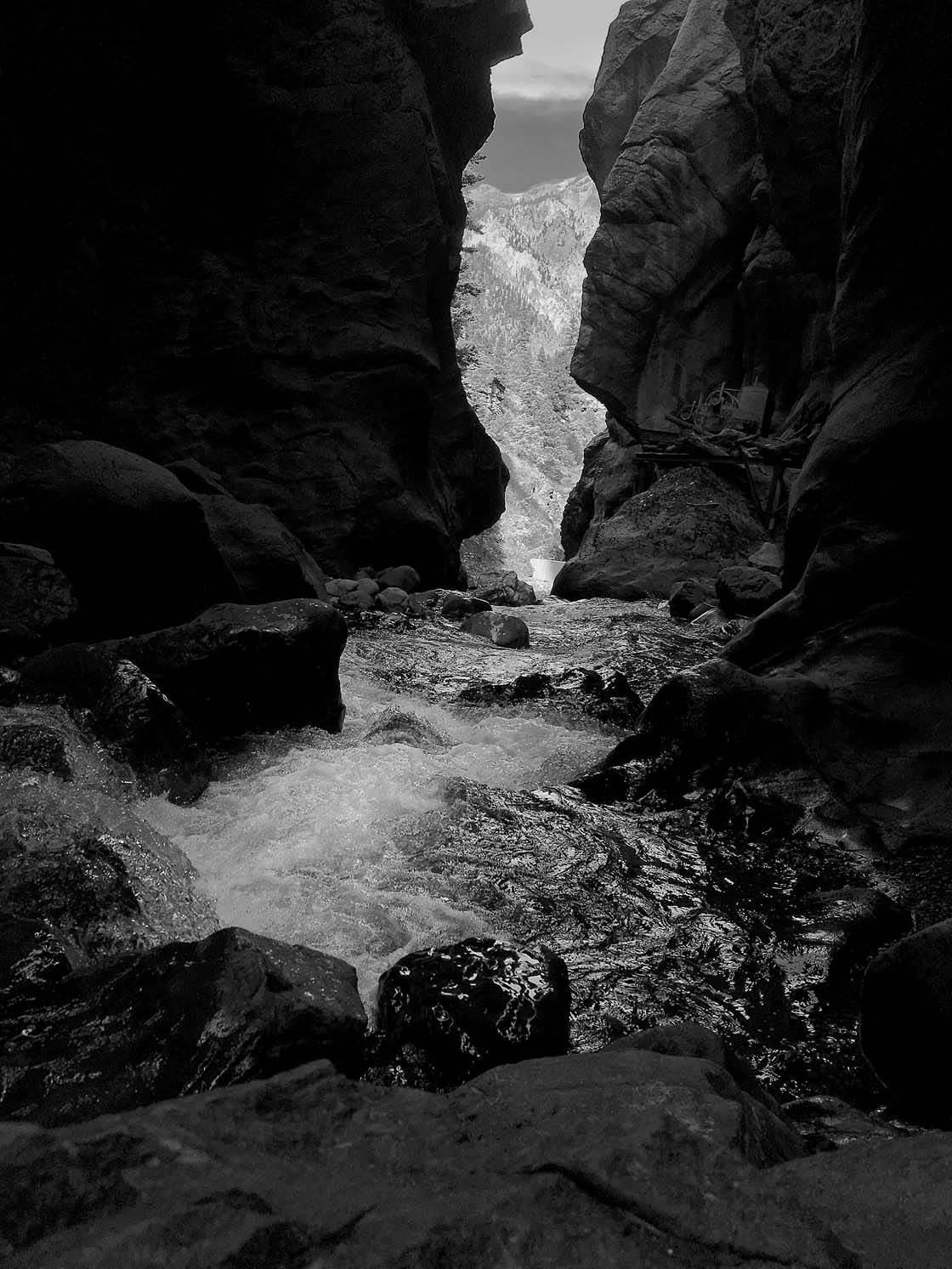 Rick Abbott – iPhone Photo Masters Student
This photo is actually quite a busy scene, but by converting it to black and white, Rick has managed to simplify the image.
Removing color from a photo is a great way of focusing the viewer's eye on the most important parts of the scene. It reduces the elements in a scene to their fundamental shapes, lines and textures.
Our eyes are naturally drawn to the areas of contrast in a black and white photo, rather than to all of the competing colors in the image.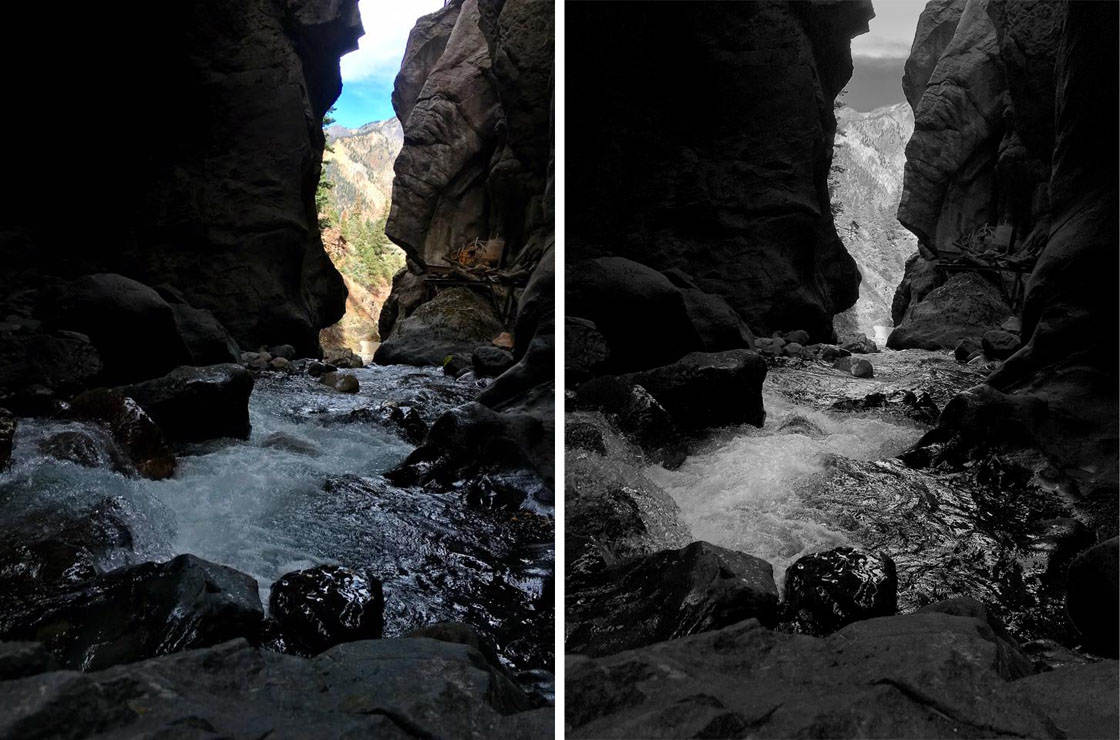 Here's a side-by-side comparison of the color and black and white versions. In the color photo, the vivid colored landscape in the distance takes most of your attention.
But in the black and white version, the water in the foreground is more dominant. Notice how your eyes are drawn through the image from front to back.
The simple contrast between dark and light in the black and white photo creates a leading line through the image, giving it wonderful depth and dimension.
10. Remove Distractions In Post-Processing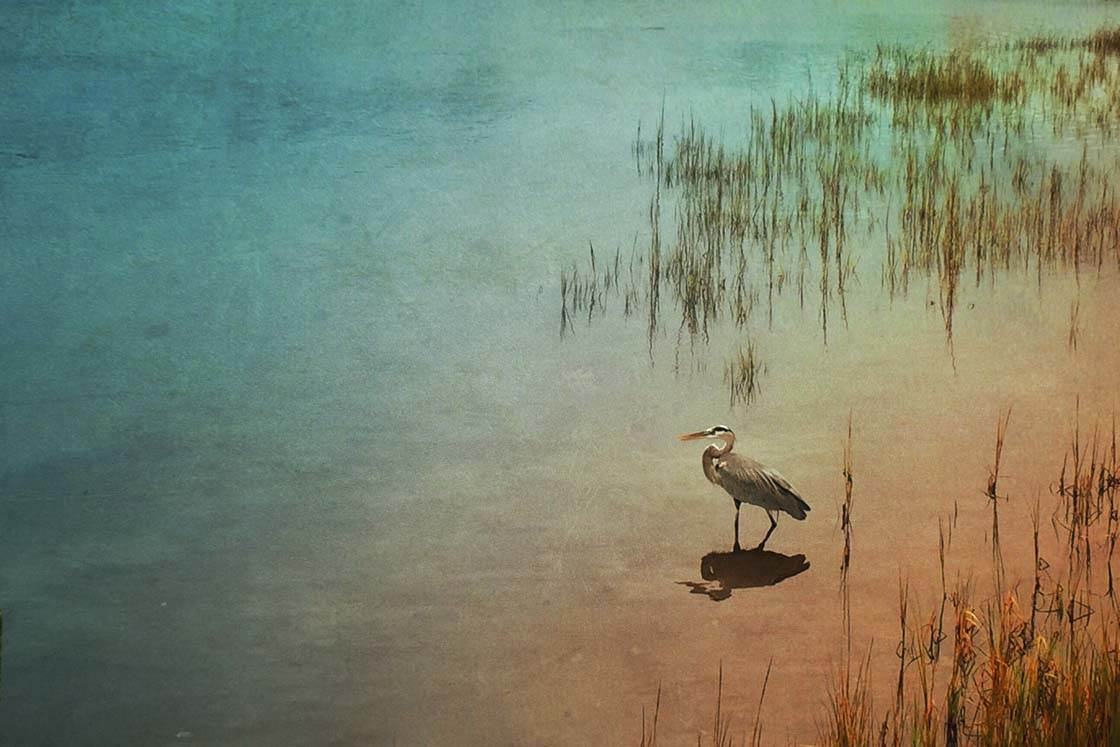 Stella Oliver – iPhone Photo Masters Student
While you should always strive to eliminate distracting elements from the frame when you compose your shot, sometimes it's simply not possible.
Maybe the surroundings limit where you can stand to take the photo, or shooting from a different position wouldn't result in such a great composition.
In cases like this, it's worth taking the photo anyway, even if it includes distracting objects. You can then attempt to remove the unwanted elements in post-processing.
This is exactly what Stella did with this beautiful photo of a heron in the water. When she took the shot, there was a distracting bush in the scene. But she easily removed it afterwards using the TouchRetouch app.
Bear in mind that it's easier to remove an object in post-processing if it's surrounded by empty space. This is because you're essentially replacing the object with pixels from the surrounding area.
How You Too Can Take Stunning iPhone Photos
Would you like to start composing amazing iPhone photos like these? Join our online iPhone Photo Masters course where you'll receive in-depth tuition from a different world-class iPhone photographer every single month.
Discover insider tips and techniques on a wide range of topics and photography genres, put these skills into practice for the photo assignments, then get feedback and advice from our experts in the monthly photo review sessions.
Plus you'll get to be part of the incredible iPhone Photography School community where you can interact with other members of the course, as well as our photography experts.
Start improving your iPhone photography today…
CLICK HERE TO JOIN iPHONE PHOTO MASTERS