I'm delighted to share this interview with Kristine Norlander, a visual arts and crafts teacher from Norway who takes wonderful minimalist iPhone photos of nature and architecture. Her virtually monochromatic photo feed, which she describes as "visual sketches," captures the peace and tranquility of the world as she experiences it. In this interview you'll learn more about Kristine, and how her vision translates into these beautiful iPhone photos.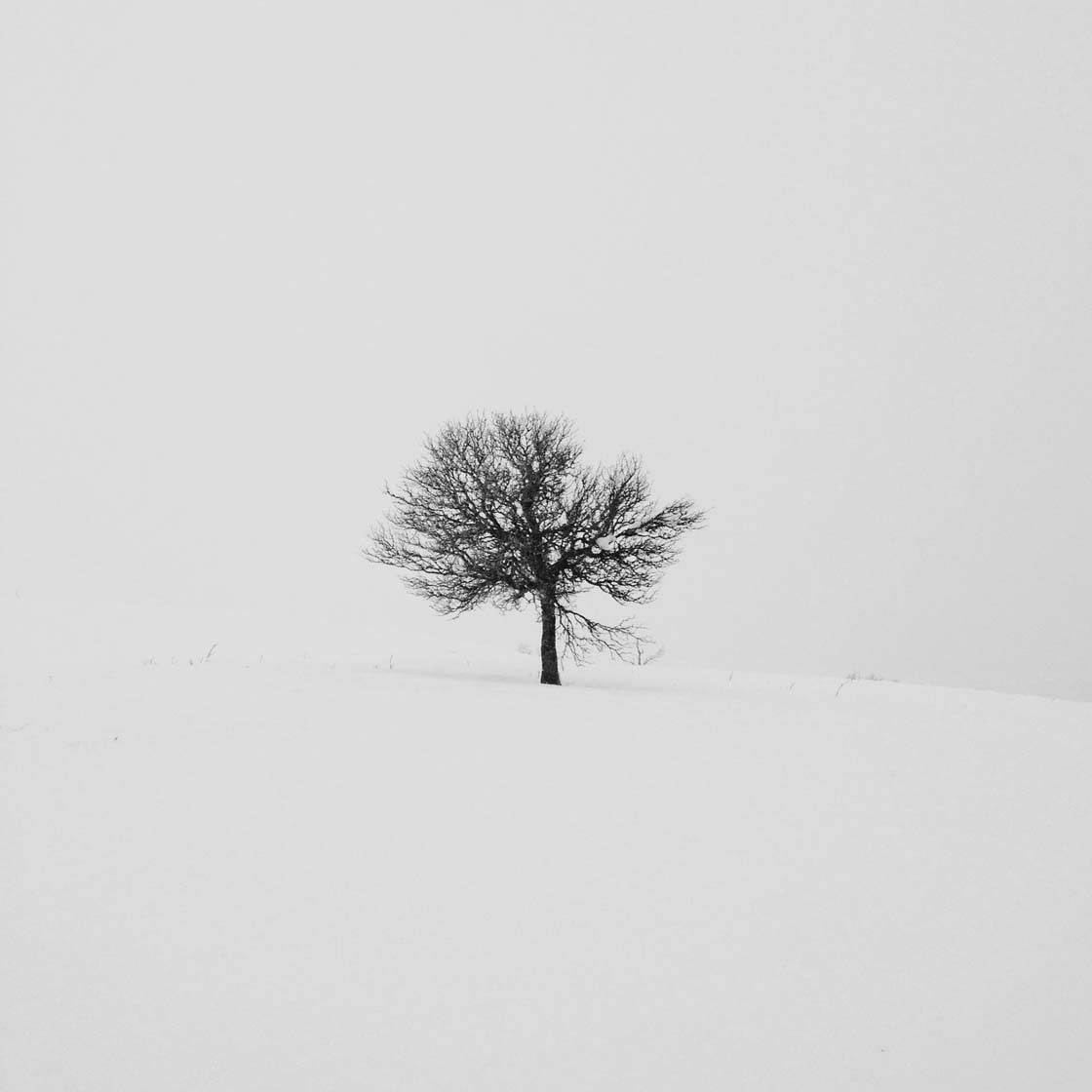 Tell us a little bit about yourself.
I'm a mother of four, wife to one, living in a town not far from the Norwegian capital, Oslo. I studied pedagogy, art and crafts at college, and have been working as a teacher in upper secondary school, teaching visual arts and crafts, for the last 15 years.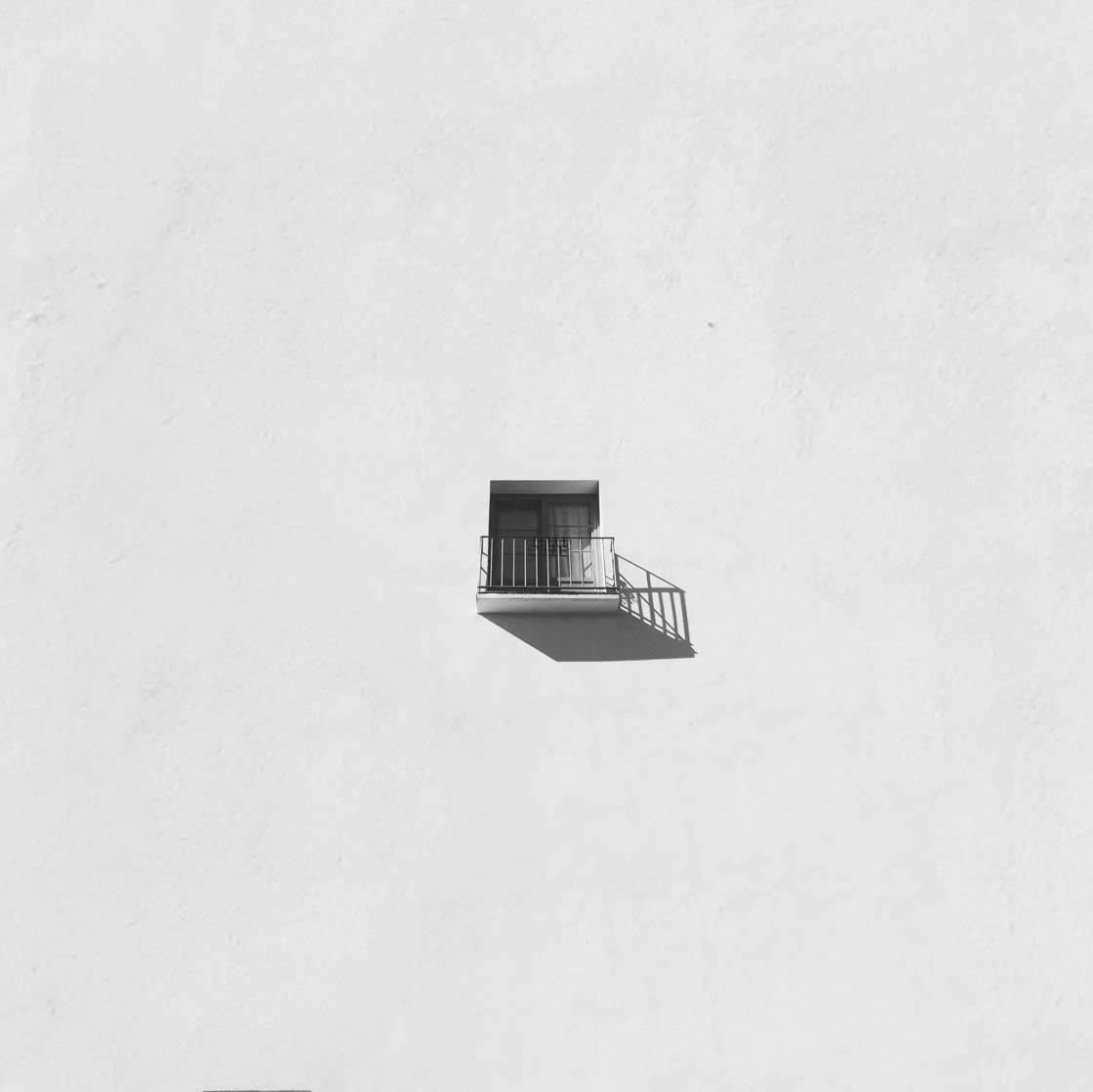 I've always loved to express myself through different medias, such as clay, paint and drawing… and lately through pixels on my iPhone. Last year I finished a masters degree in arts and crafts. My research was about mobile photography.
How did your iPhone photography journey begin?
I guess my iPhone photography journey started when I posted my first picture on Instagram in May 2012. Before that I mostly used a DSLR to shoot pictures with. My photographic style was to document moments that I wanted to remember, such as kids growing up, holidays and celebrations – images that I had no need to share with people other than close family and friends.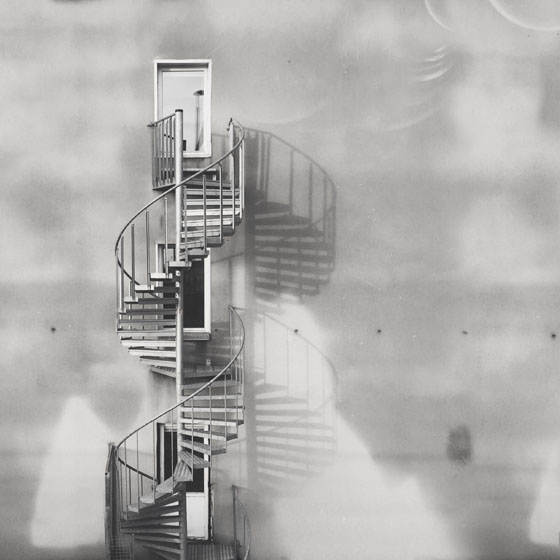 I guess I had a problem with the way people bombarded Facebook with huge amounts of private images, and therefore it was a relief to get an Instagram account and explore other ways to share images. I was inspired by the ability to share photography as a visual person without being too personal.
And I was not alone. I found a network of people that seemed to share that joy. As I searched for images through the lens of my iPhone, it was very much like the way I taught composition in class – using a frame to find interesting images and outtakes from everyday surroundings.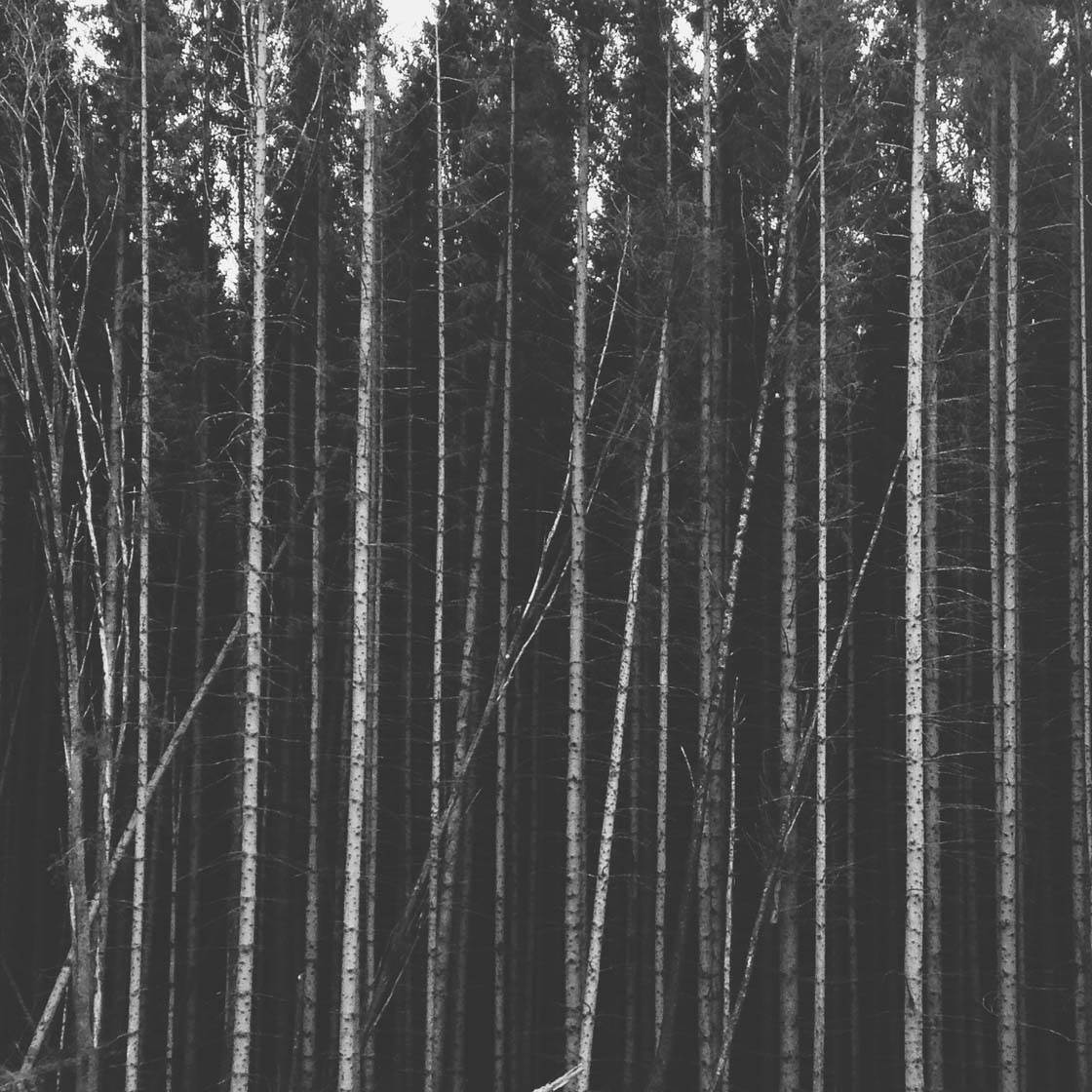 I was obsessed with lines and abstract compositions, and I also had fun testing out a lot of apps and filters in the beginning. Of course, it became a way to experience photography in a new and more creative way than before.
The way I photographed and edited my images changed constantly as my experience grew, along with the influence from other Instagramers from all over the world showing their ways to express themselves. I found this process very interesting, and decided to dive in and make a research of it.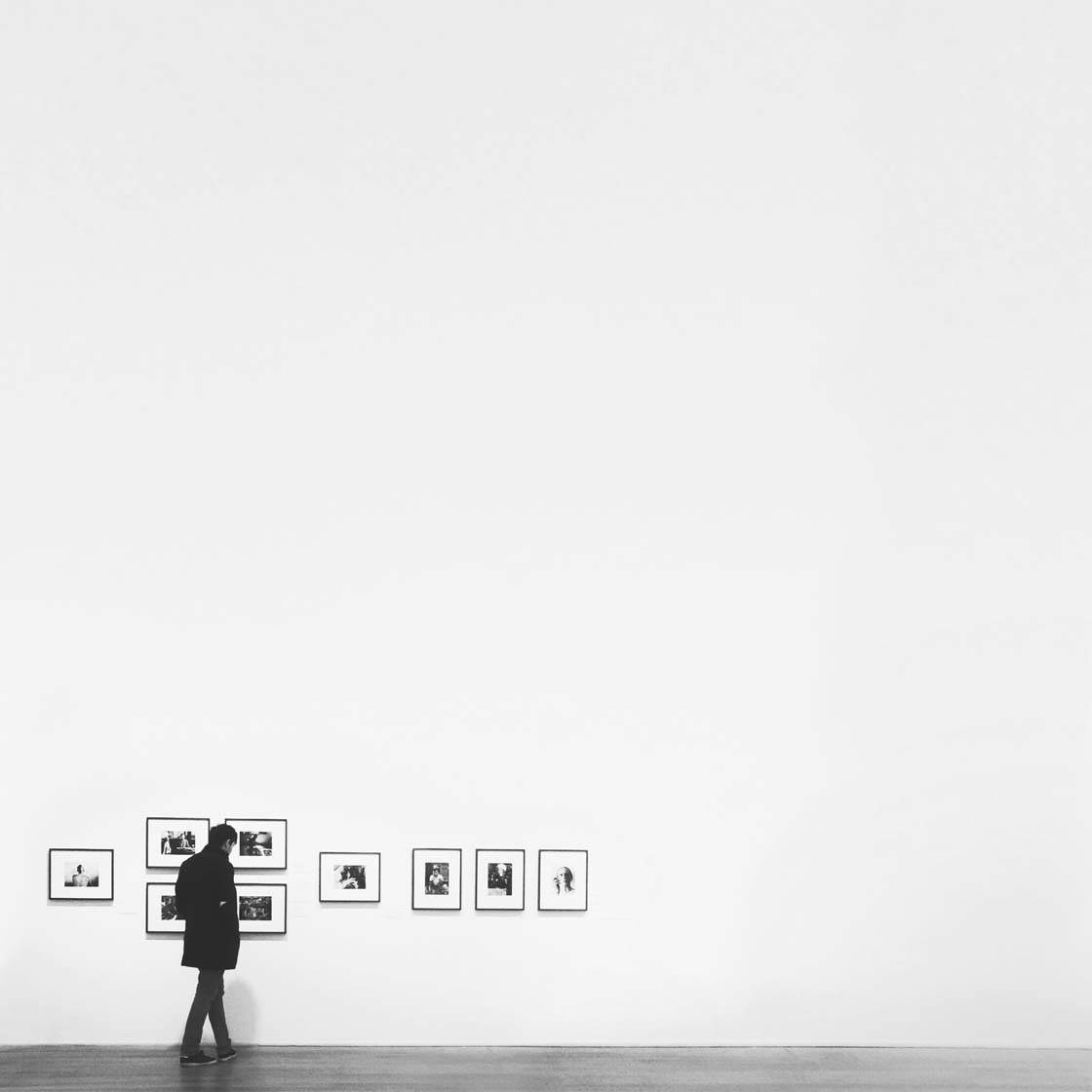 I wanted to know more about this way of learning aesthetics skills, and how I could benefit from that knowledge as a teacher. My research was based on my own process – I posted four images every day for almost two years. I also interviewed different "super-users" and tested out ways to use this in class. I learned a lot!
Now, one year later I don't post four images every day, but sharing and enjoying visual sketches on Instagram has definitely become a routine that I find great pleasure in. It's a sweet addiction I guess!
What inspires you to take photos with the iPhone?
The iPhone camera is always with me and I love how it's much less pretentious than a DSLR. I just shoot when I see something that touches me. Then I can edit and play with the image, using a tool that fits in my hand, whenever I have time.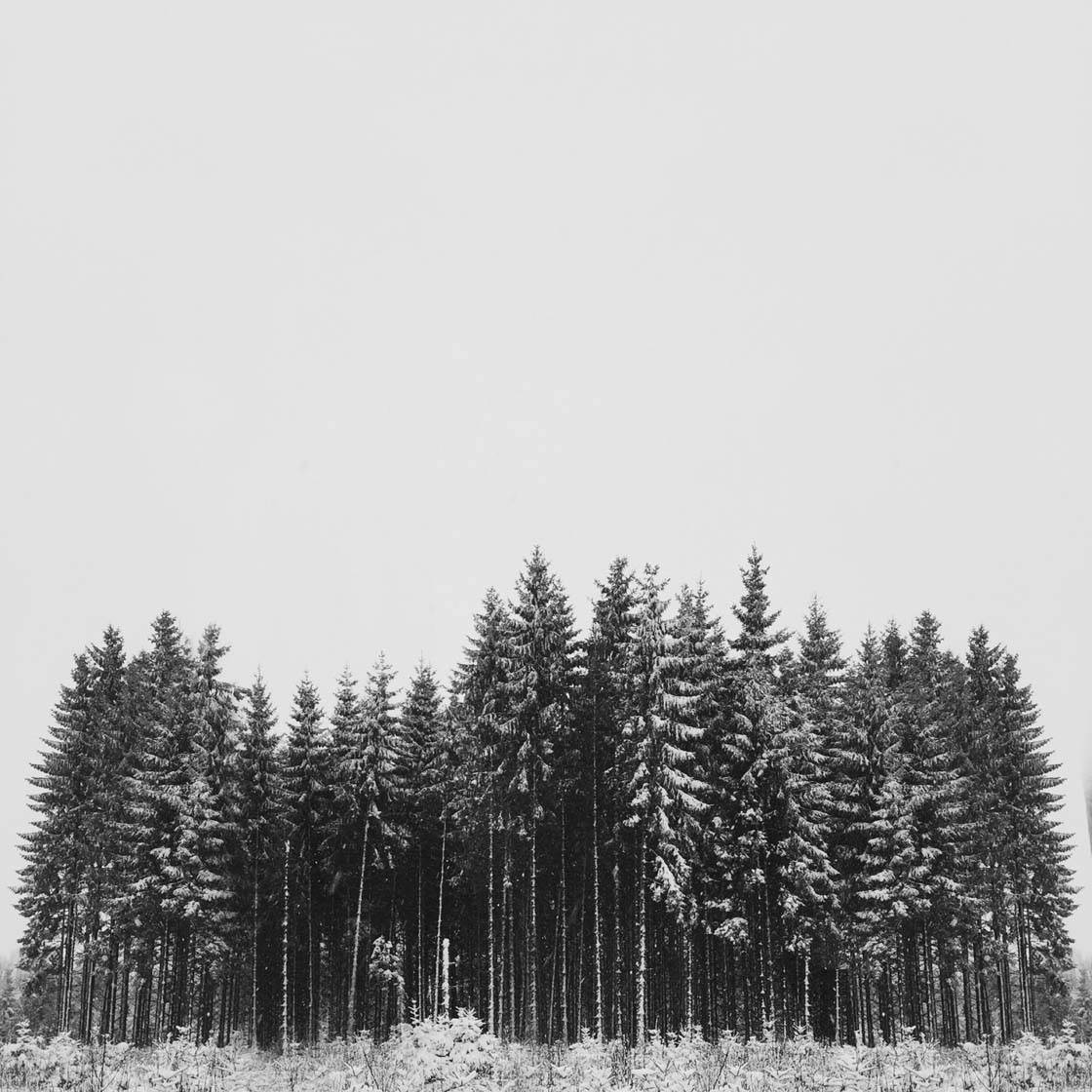 I guess the accessibility has made the iPhone an extension of my perception as well. My ways of seeing have changed. It's opened my eyes to my surroundings and made me appreciate the beauty of everyday life – little things that matter and enrich my daily life. To share these ways of seeing, and to take part in other people's visual voices and stories, is deeply inspiring.
Your Instagram feed is a beautiful collection of monochromatic and minimal compositions. What draws you to this kind of photography?
This world is so full of images – so much of everything. I live a busy life with four kids, work and days full of action. To maintain balance I think I search for something pure in my pictures. I'm drawn to simple beauty, quiet moods and peaceful moments. I guess my goal is to frame some kind of poetic or clean essence built through balanced and minimal compositions.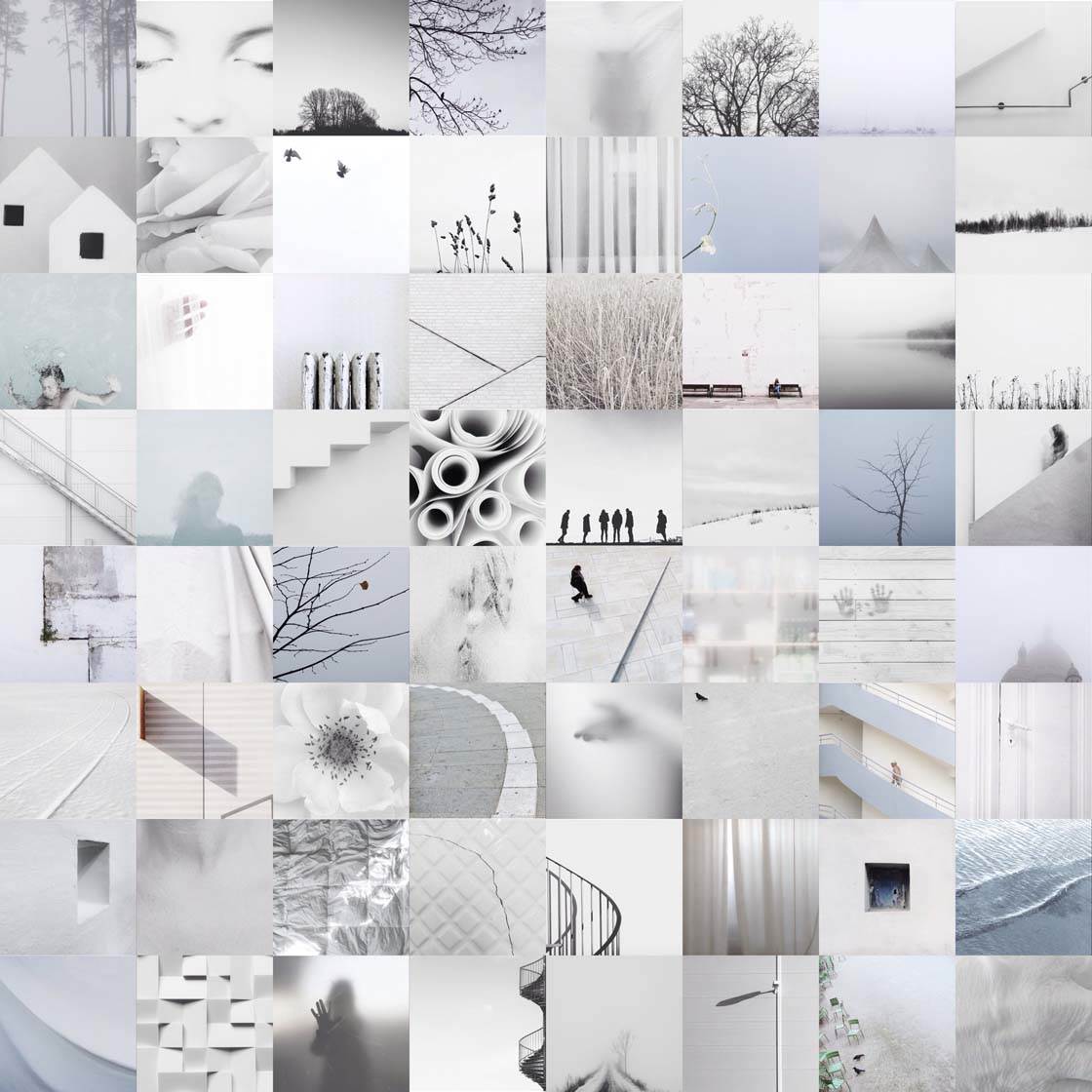 When I worked as a potter in my younger years, my motivation was very much to search for the perfect and purest of shapes. I think I search for the same thing when I shoot pictures – simple perfection – but the three dimensional shape has becomes a square composition of pixels.
Many of your photos include a lot of white or very desaturated colors. Can you tell us about your inspiration for the choice of color in your photos?
For me, strong colors tend to be too loud. I guess my palette has a typical Nordic style – light blue, white, grey, black and some brown notes – colors that are often found in the nature around us.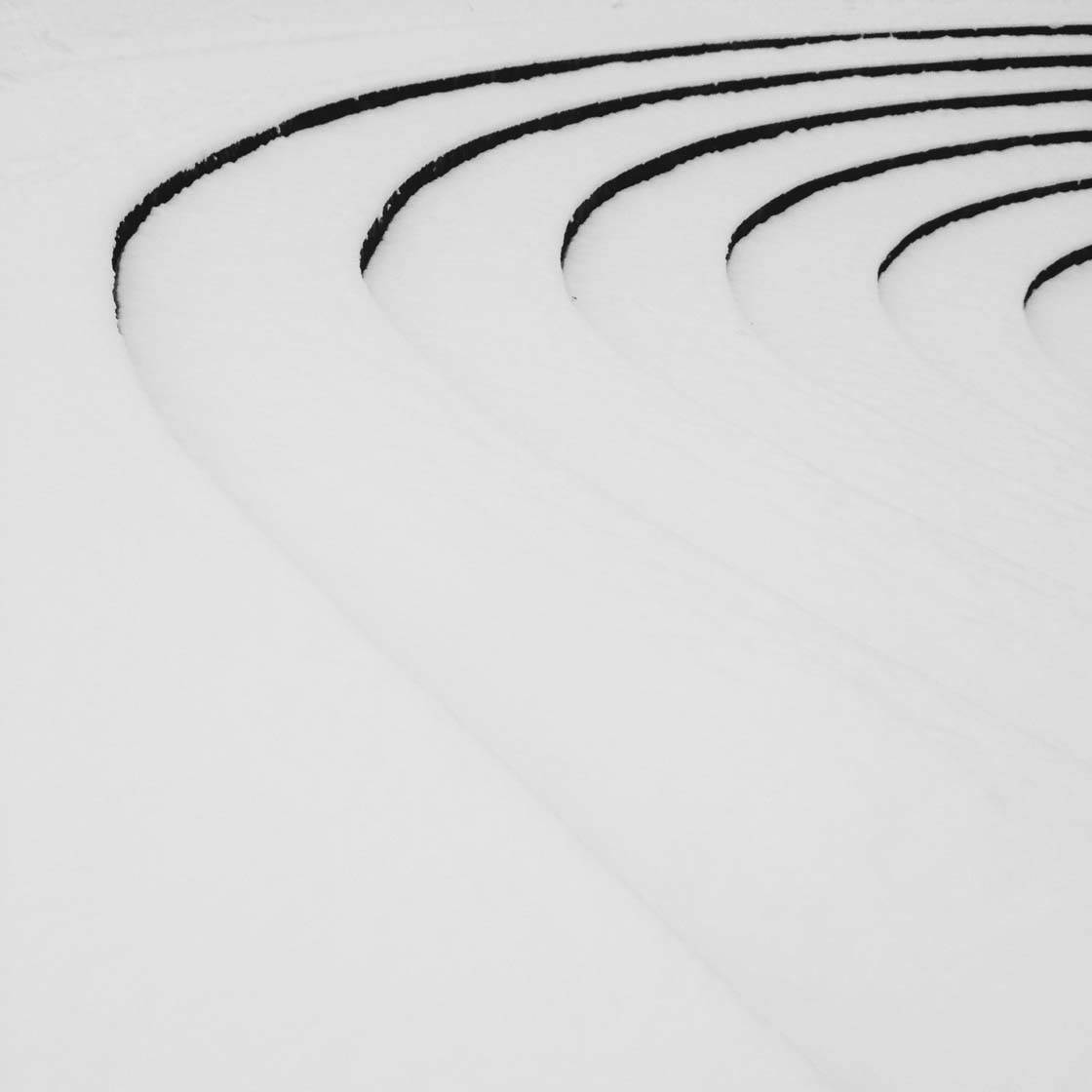 I find these colors pure and calming. And the purist in me really loves winter, when everything is covered in white and becomes naturally abstract.
What kinds of subject work well for this type of photography?
Many kinds, I guess. But my photographs are mostly shots of nature and architecture.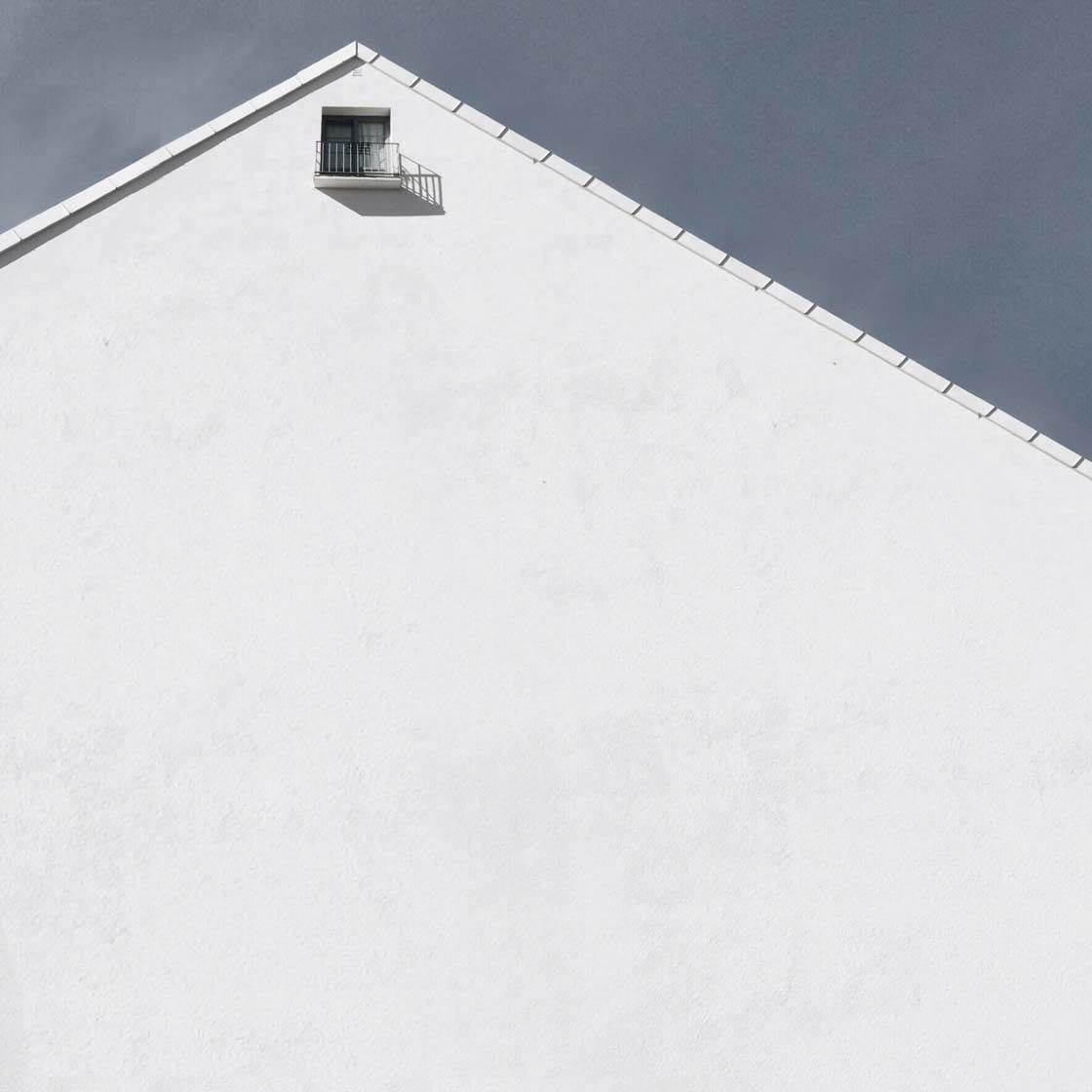 A lot of people stay away from including a large amount of empty space in their photos, but this is very important in your photography. What are the benefits of using a lot of negative space in a photo?
I love to play with balance and composition, and therefore the use of negative space makes images much more interesting for me. Blank or empty space soothes the eye, letting the composition breathe. Empty space is just as important as the actual subject.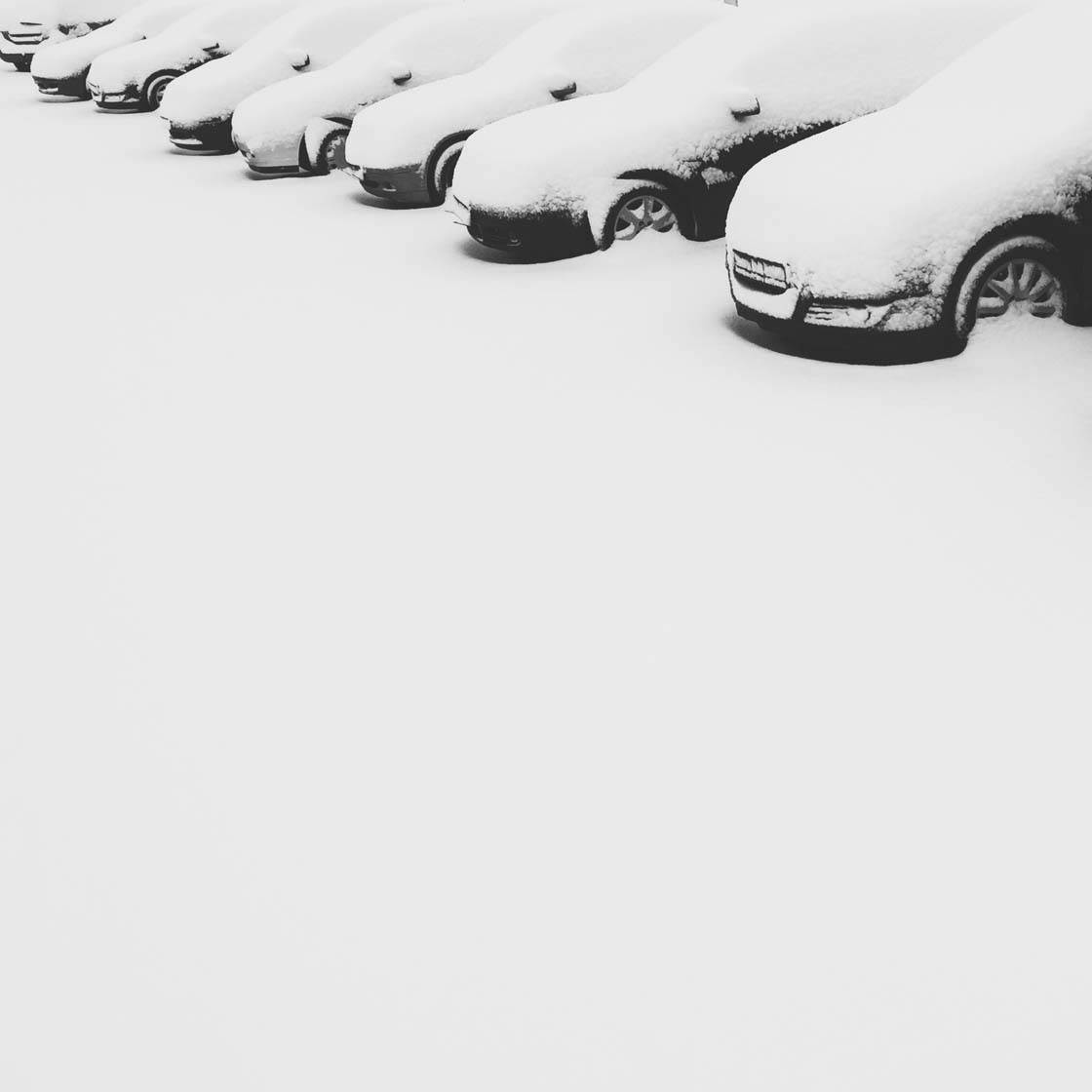 You describe your photos as "daily sketches." Can you explain what you mean by this?
Calling my images "sketches" is a way to avoid the perfectionist in me. For example, when I used to paint pictures, I always had a problem signing them as I never felt like I was finished or satisfied. But I loved to sketch because the lines became more alive when it was "just a sketch."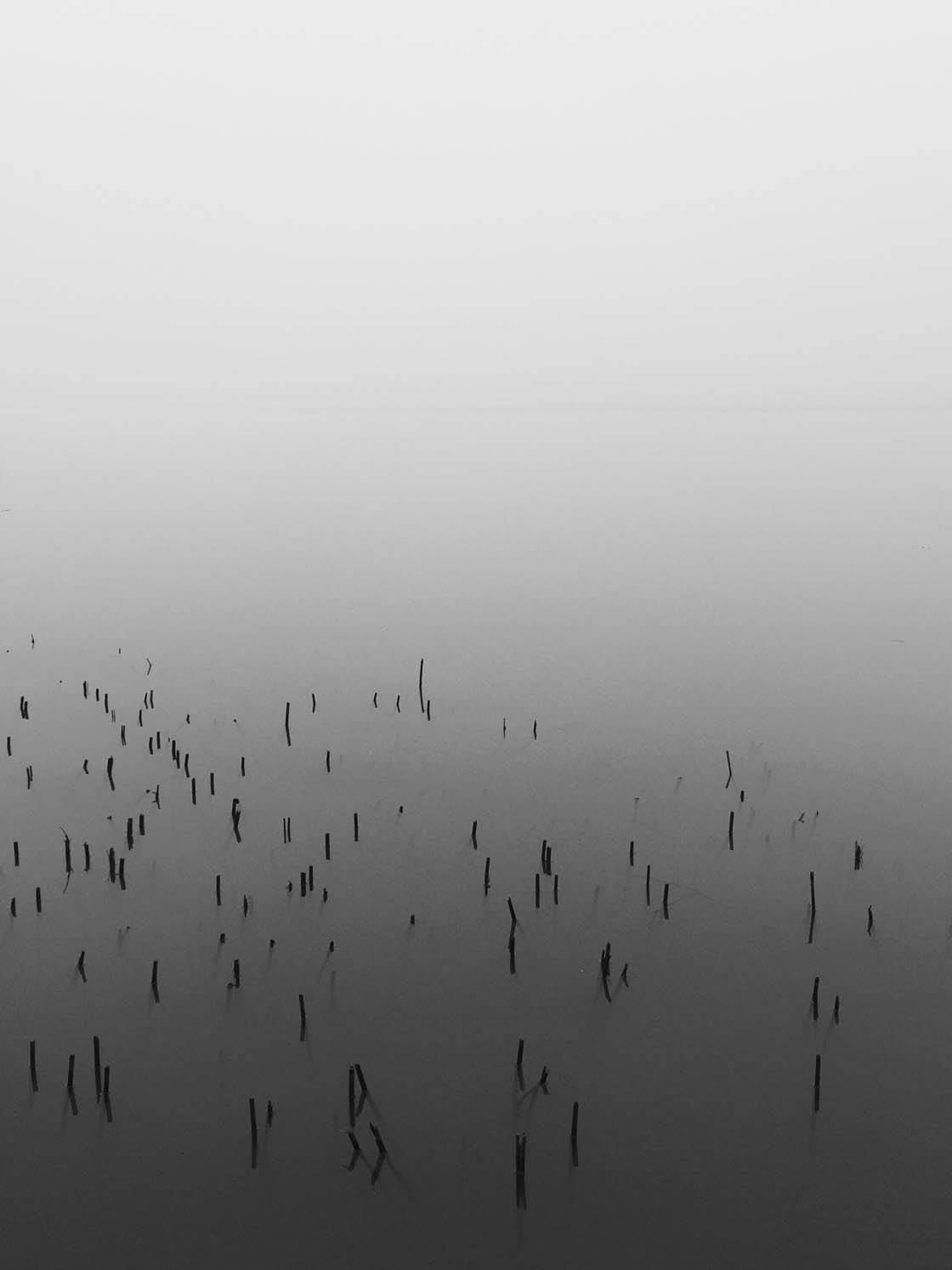 The idea of looking at my photographic work as a process, and calling them sketches, is an excuse to feel less ambitious, I guess. It allows me to play more and test out different things.
Let's talk about photo apps. Are there any apps that you use for taking photos besides the native camera app?
I always use the native camera app in my iPhone. I've played a bit with apps like Hipstamatic, but I prefer the "clean start" of the native camera.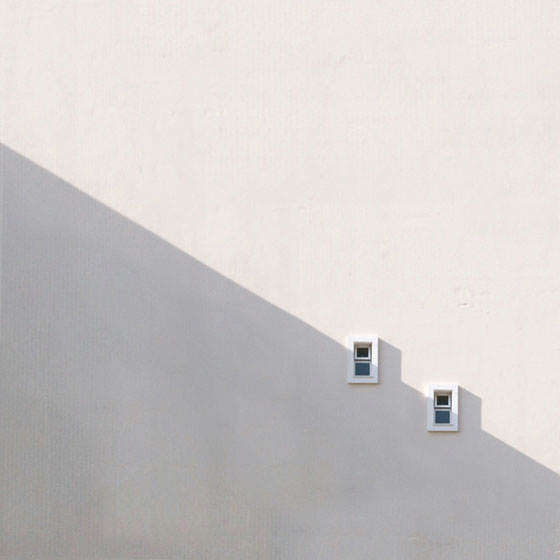 What are your favorite apps for post-processing?
I always use the Snapseed app, and often VSCO Cam.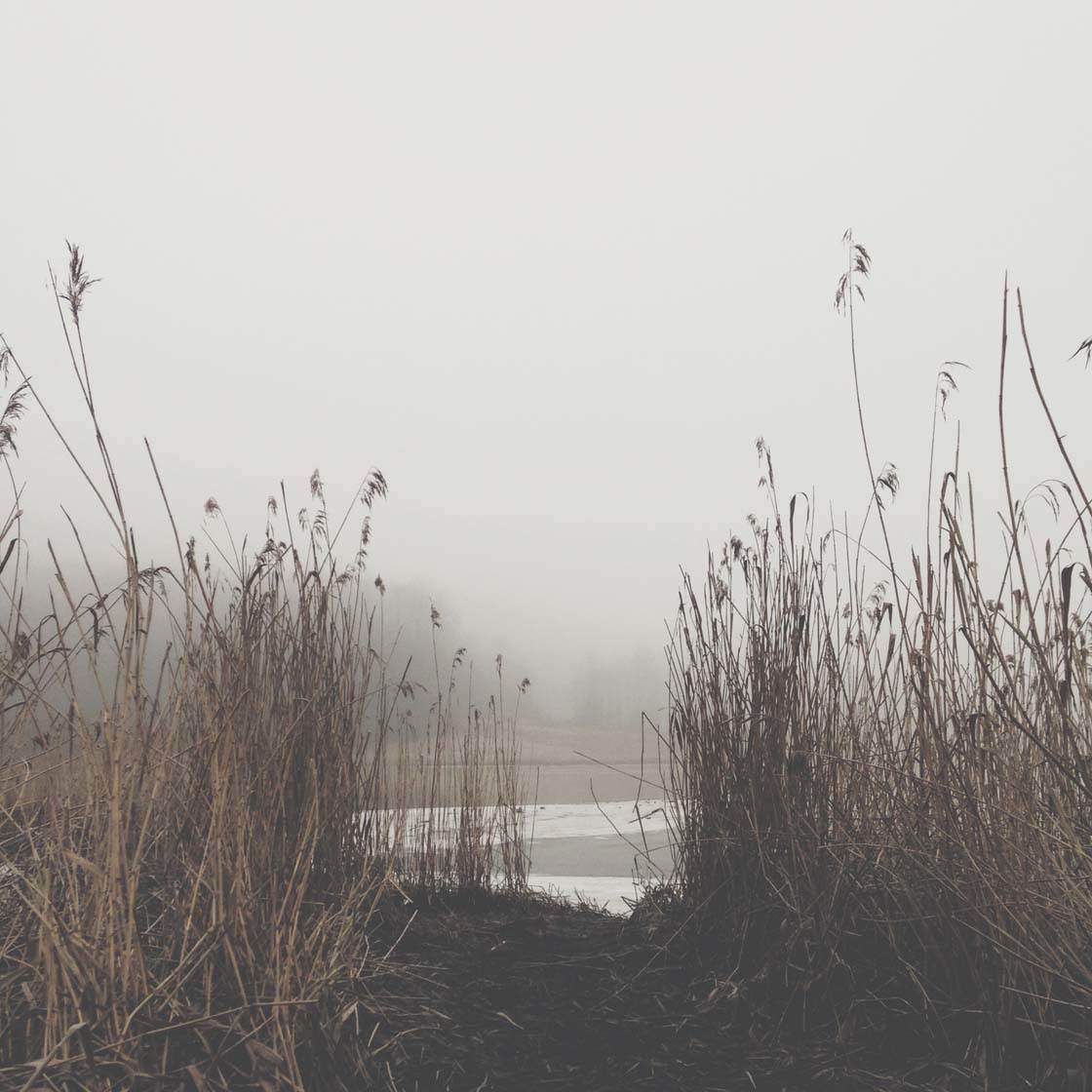 Do you use any iPhone photography accessories?
No. I've tried macro, fisheye and other lenses, but I prefer the basic stuff.
Can you briefly explain the story and editing process behind your four favorite iPhone photos?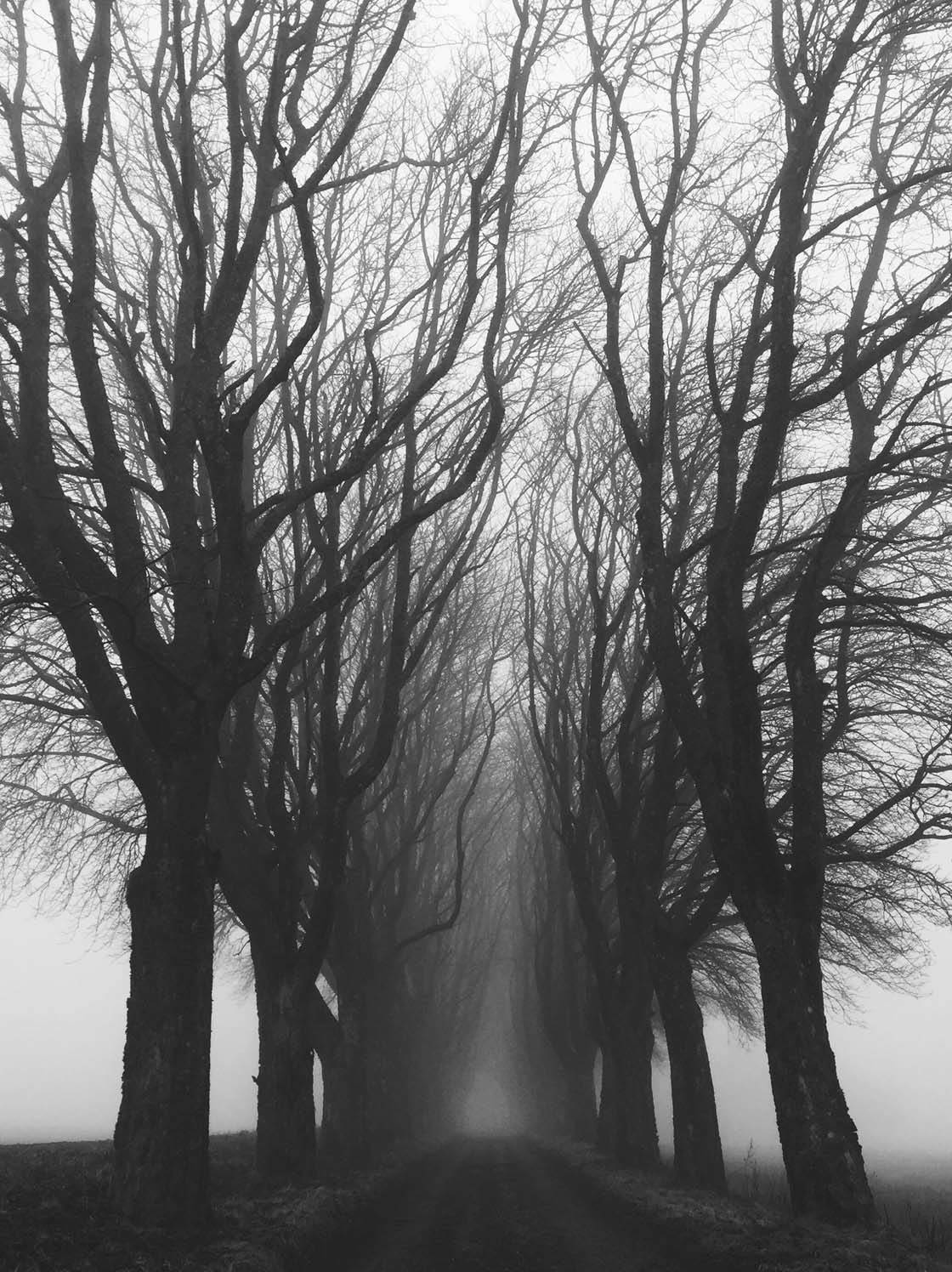 Many of my photos are shot on my drive to work. Misty mornings through an ever changing but peaceful landscape make me stop my car a lot, as I did here.
I fell in love with the tangeled branches, the dark mood and the endless road. With a low and centered vanishing point, the composition became stronger. It was edited in VSCO Cam with the 02 Legacy preset.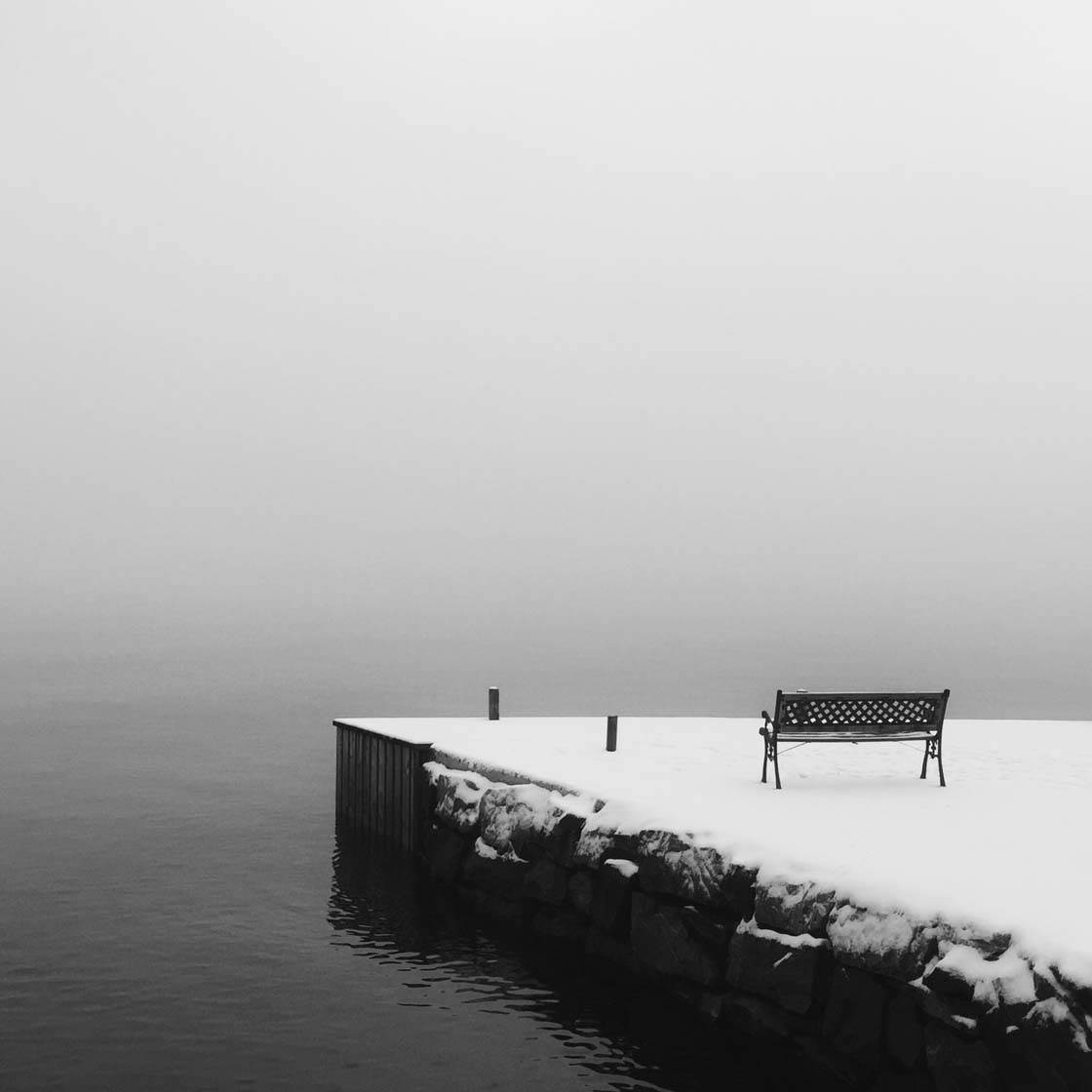 Once a week through the cold season, two of my colleagues and myself use the lunch break for a cold swim in the Oslofjord. This is a photo of the pier we were bathing from. Coming out of that cold water just below zero is a kick like nothing else! Being in that water on a day like this was amazing – the ocean and sky were one.
I love this image because of the peaceful mood, and the composition is made to strengthen the comforting state of just being alone, staring at that ocean and sky melting. Negative space is the essence. The photo was edited in Snapseed and VSCO Cam (02 Legacy preset).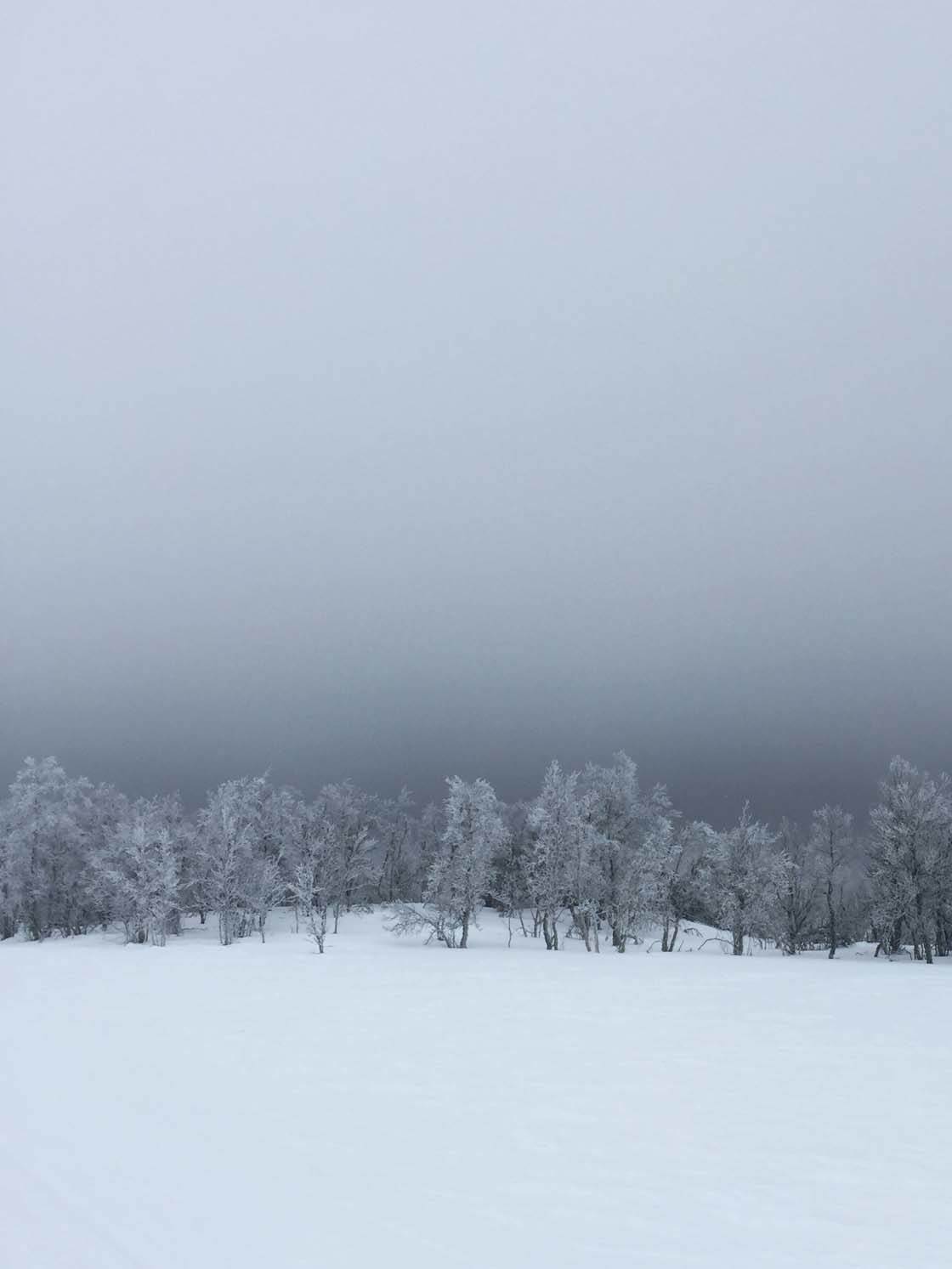 During winter, my family often travel to our cottage up in the mountains of Valdres. This shot was taken on a cross-country trip that I took on my own. It was getting late and heavy snow was closing in. The light was magical, and the monochrome world was perfect to me with the subtle line of frozen trees, the dark sky and the blue snow. This photo hasn't been edited at all.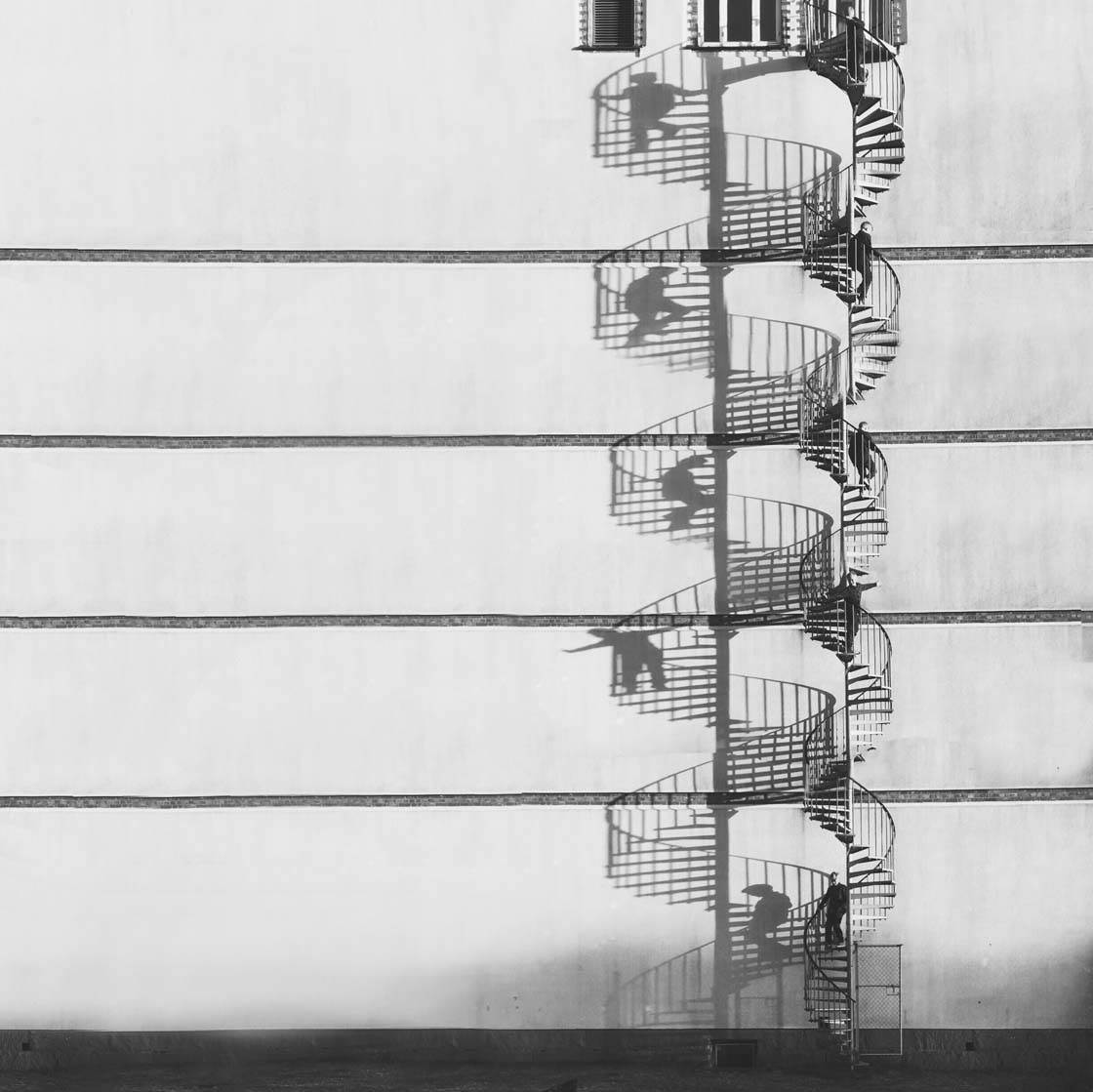 I love shooting spiral staircases – they have such beautiful and ornamental detail. My nine year old son was climbing the stairs, and I thought it was cool how his shadow became graphic elements on the wall.
I took several shots as he was running up and down, and then blended them together in the Image Blender app. I tried to make it a simple, but complex composition. The photo was then edited with Snapseed and VSCO Cam.
You're very active in the mobile photography community, and have won awards for your stunning iPhone photos. What does this community mean to you, and how has it influenced your photography?
The community means a lot to me. To take part, learn from other people's visual notes and find new ways to see through photography is both moving and inspiring.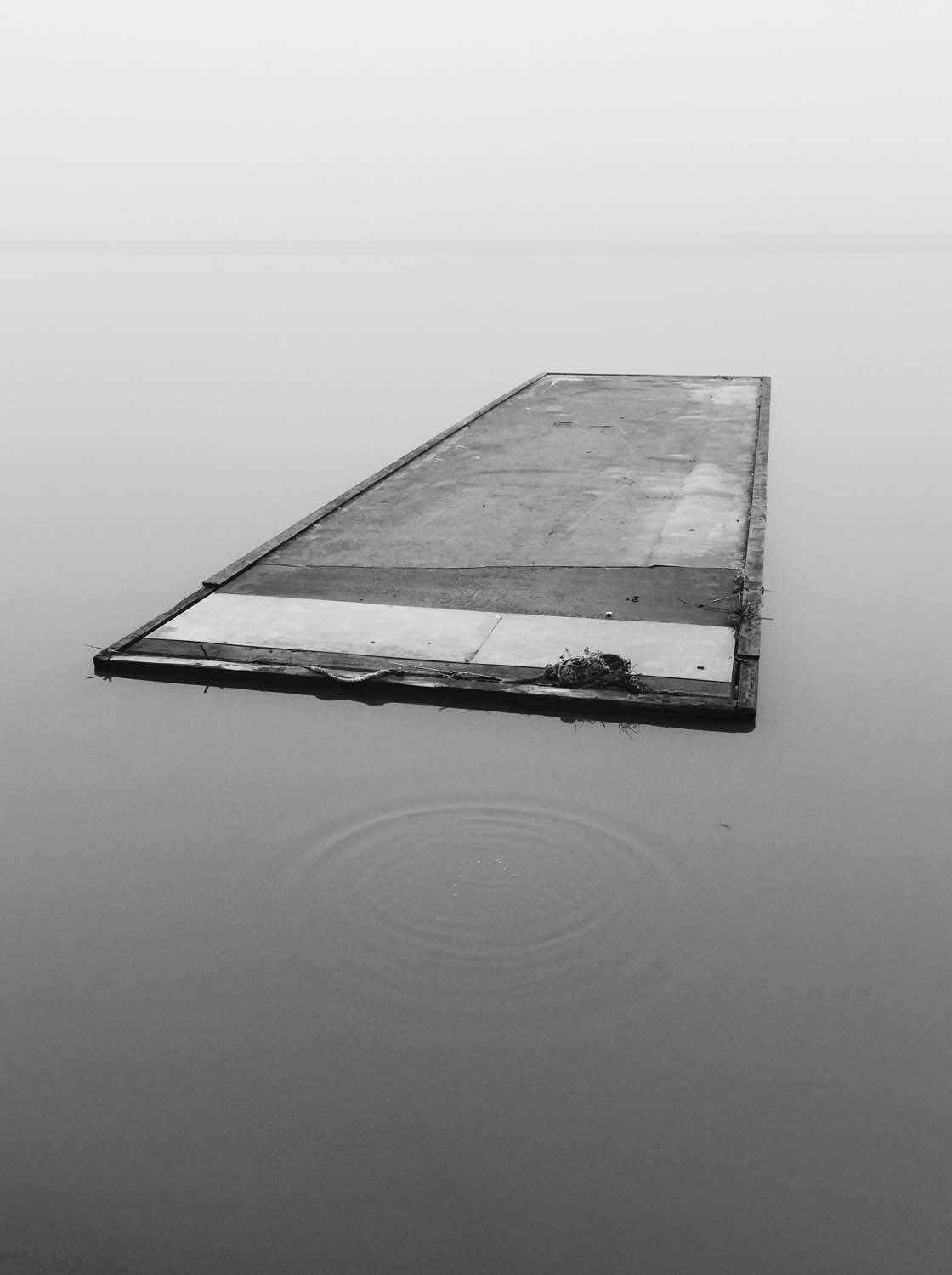 Not only do I benefit from looking at unique photos from all over the world, but receiving likes and comments from people that only know me for my images is like collecting those good kinds of pats on my back. It's very motivating! The positive feedback from a worldwide community has made me believe in myself as a photographer.
The fact that photos are constantly shared with other people also makes communication important. This is an aspect that indeed influences my photographic expressions and mobile photography in general I think.
When I started out, I looked for compositions. Now, when posting a picture it's like sharing a motion, mood or an idea, like telling a story that others are free to adopt and hopefully find interesting.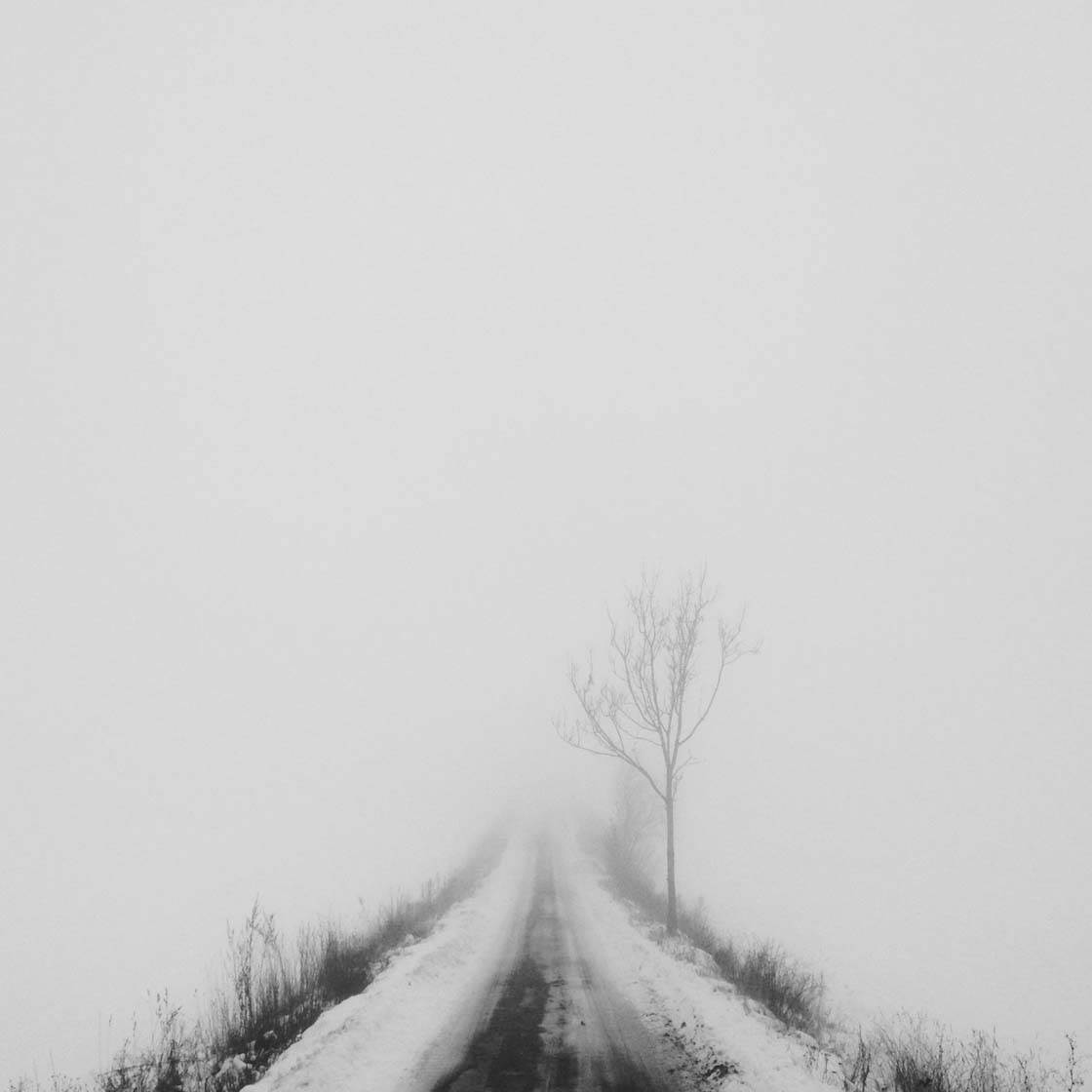 Maybe it's not about making pictures so much for myself, but trying to connect with others in some way. It's about letting the visual dialogue with different users grow, being inspired, and constantly trying to test new ways to express myself within a larger visual conversation. And at the same time, share sketches in an easy way without overthinking!
Do you teach mobile photography to your students, and if so, what do they take away from your lessons?
Yes, I've used mobile photography a lot with my pupils in class. I think they experience that social medias like Instagram have an aesthetic aspect – a place to be creative and express yourself. I have two Instagram accounts for teaching: @ig_nvgs and @nyttblikk_hioa.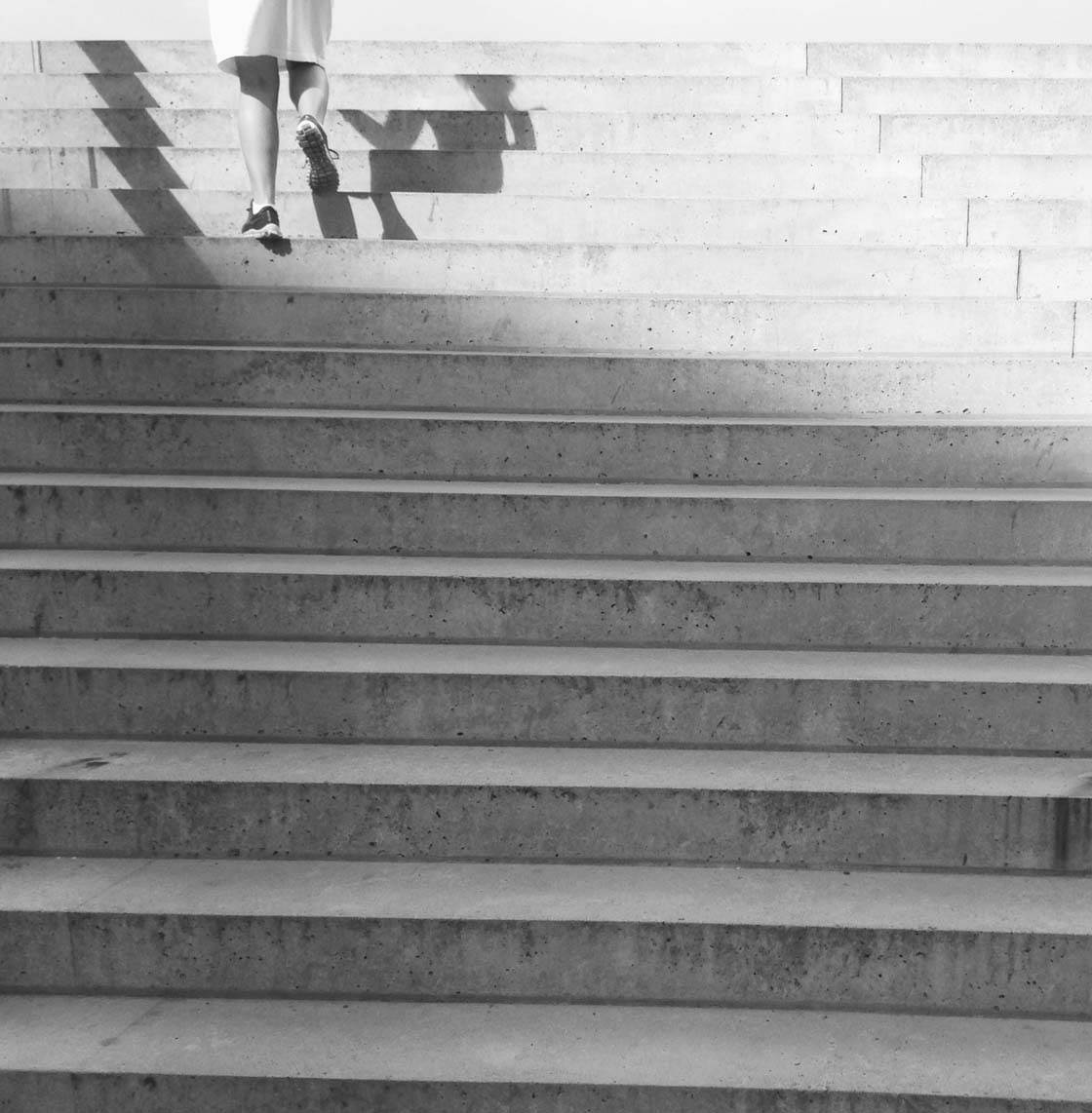 I try to motivate them to find their own inspiring community, to help their visual knowledge grow in sensitive and personal ways. I also try to teach them new ways to look at their surroundings, and let them use their phone as a tool that strengthens their perception and creativity.
What tips do you have for beginner iPhone Photographers who want to start taking more creative photos with the iPhone?
Get inspired by others. Find out what kind of visual language hits you most. Tell stories, play more, don't get too serious, and have fun!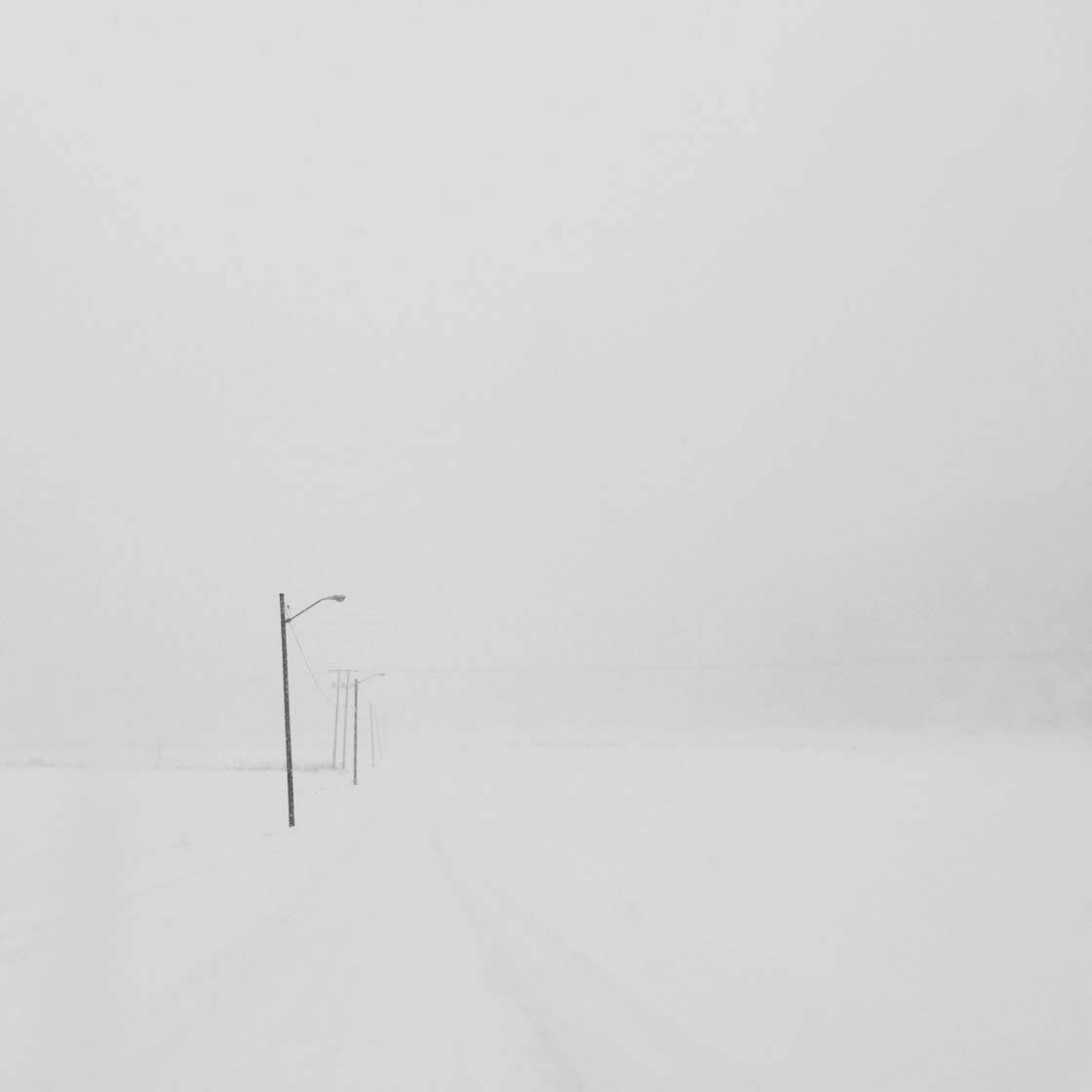 Which iPhone photographers to you admire the most?
That is a very hard question, and I'm not able to pick out just a few. Instead I would recommend that you check out the accounts that I follow on Instagram.
Where can we see your iPhone photography?
I haven't made my own webpage yet, but my images can be seen on Instagram @kristinenor and on VSCO @kristinenor.