I'm really excited to share this interview with you. José Luis Barcia is an incredibly talented iPhone photographer who won second place for Photographer of the Year in the 2014 iPhone Photography Awards. In this interview you'll discover more about José Luis, and how he takes such awe-inspiring high contrast street photos with his iPhone.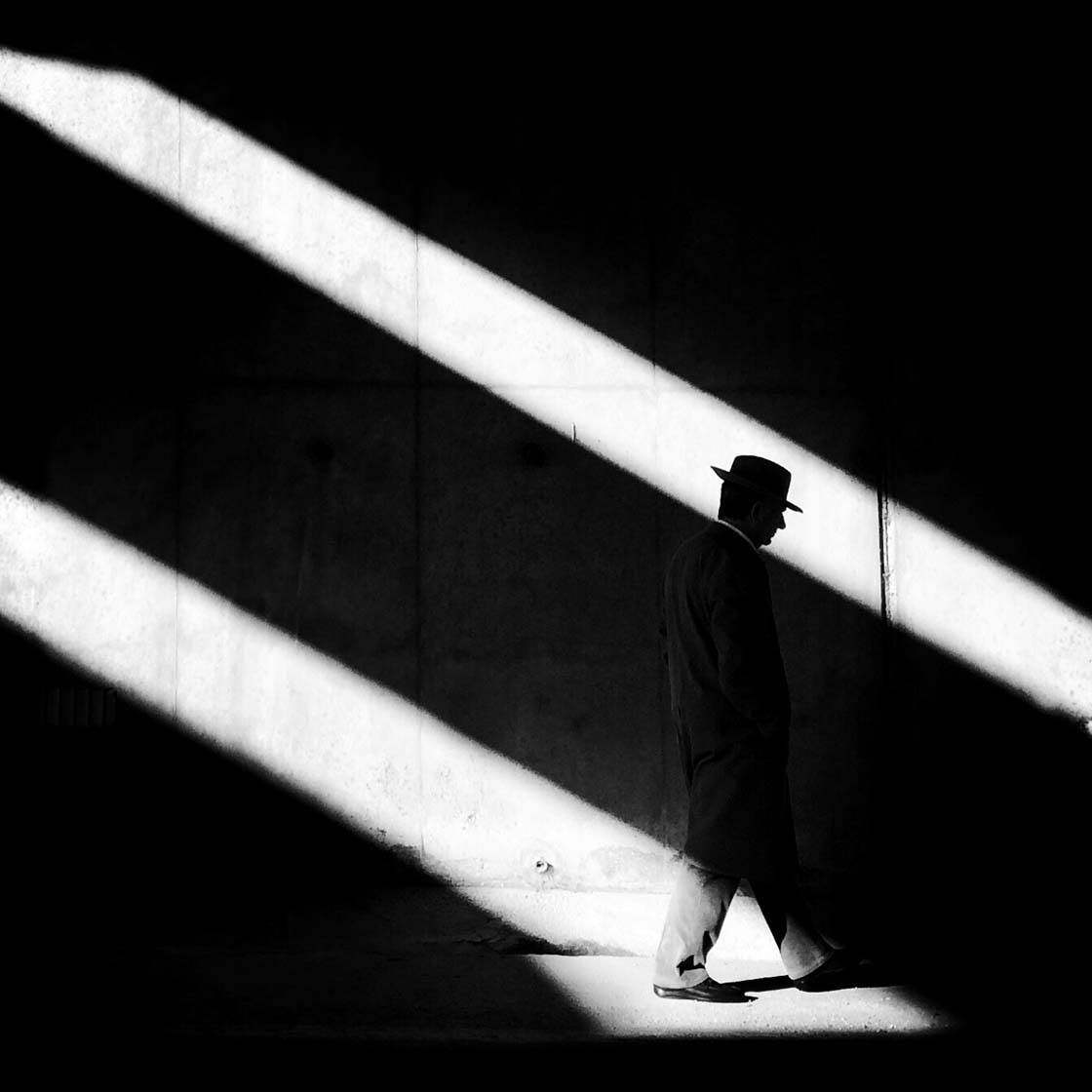 Tell us a little bit about yourself.
My name is José Luis Barcia Fernandez and I'm 38 years old. I was born in Asturias, a beautiful region in the north of Spain, and I'm currently living in Madrid.
I have a chemistry degree and work as a logistics manager in a multinational retail company.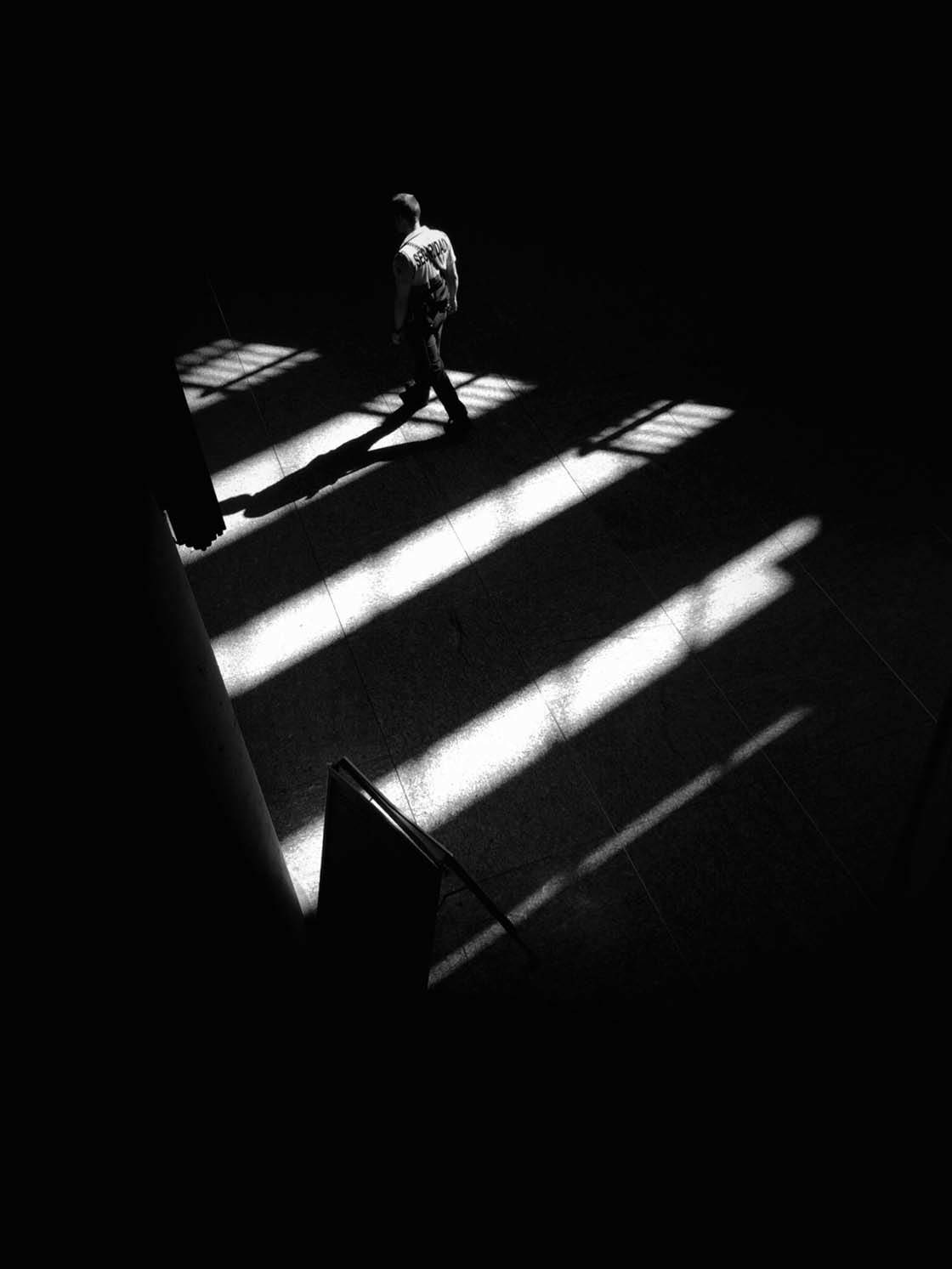 How did your iPhone photography journey begin?
In 2003 I became interested in digital photography and then started to mix it digitally with painting, composing digital collages.
Between 2004 and 2009 I participated in 20 national and international exhibitions of digital art and photography.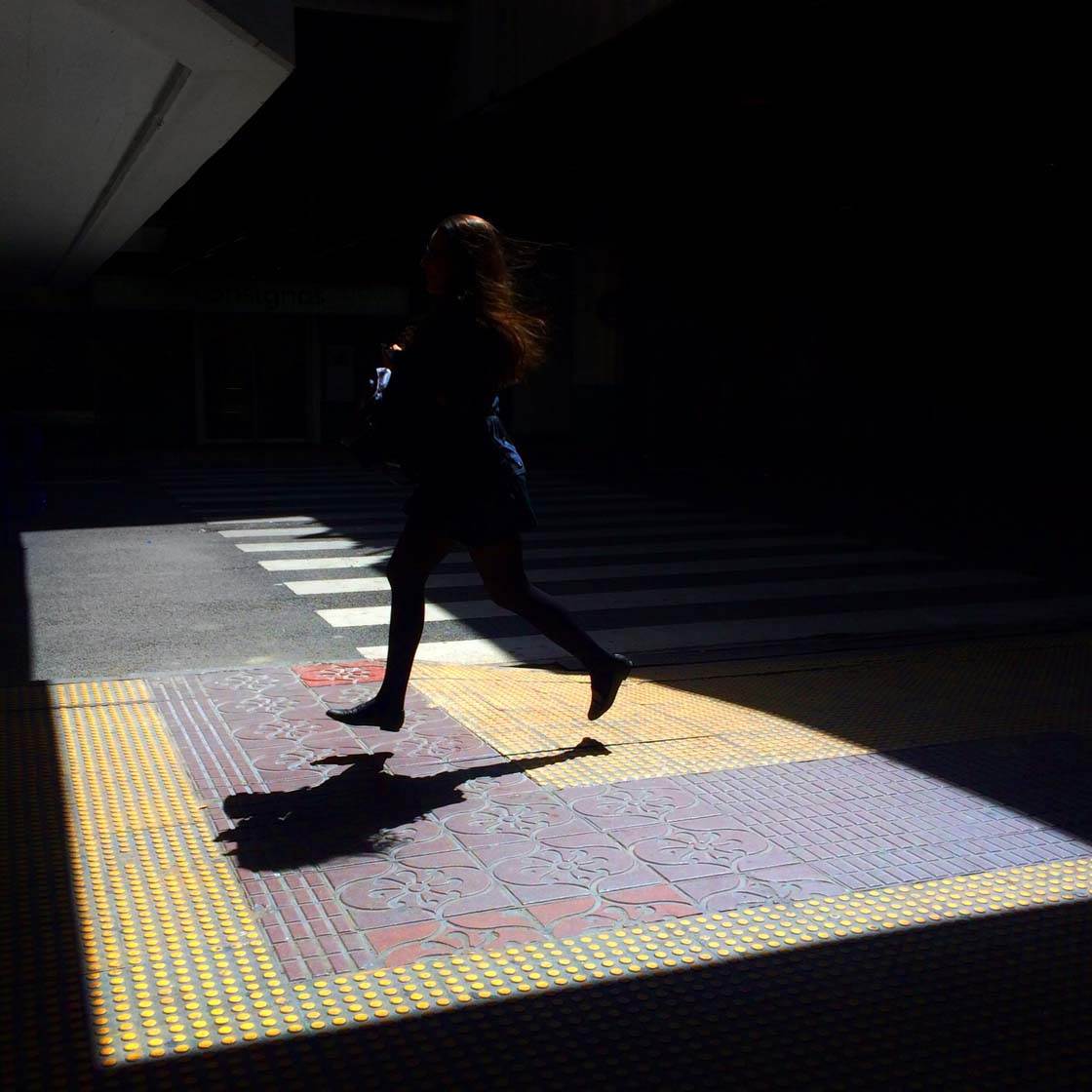 In February 2011 I bought an iPhone 4 and started to try different photography apps. I fell in love with the Hipstamatic and Cameramatic apps because of all their creative possibilities.
Then a friend told me about Instagram and I began to share my photos. In 2012 mobile photography became one of my favourite hobbies.
What inspires you to take photos with the iPhone?
I think music is my main inspiration. I listen to music when I'm shooting in the street and while I'm editing.
I love post rock music and the entire spectrum of feelings and emotions that it evokes, and I try to reproduce that in my photos.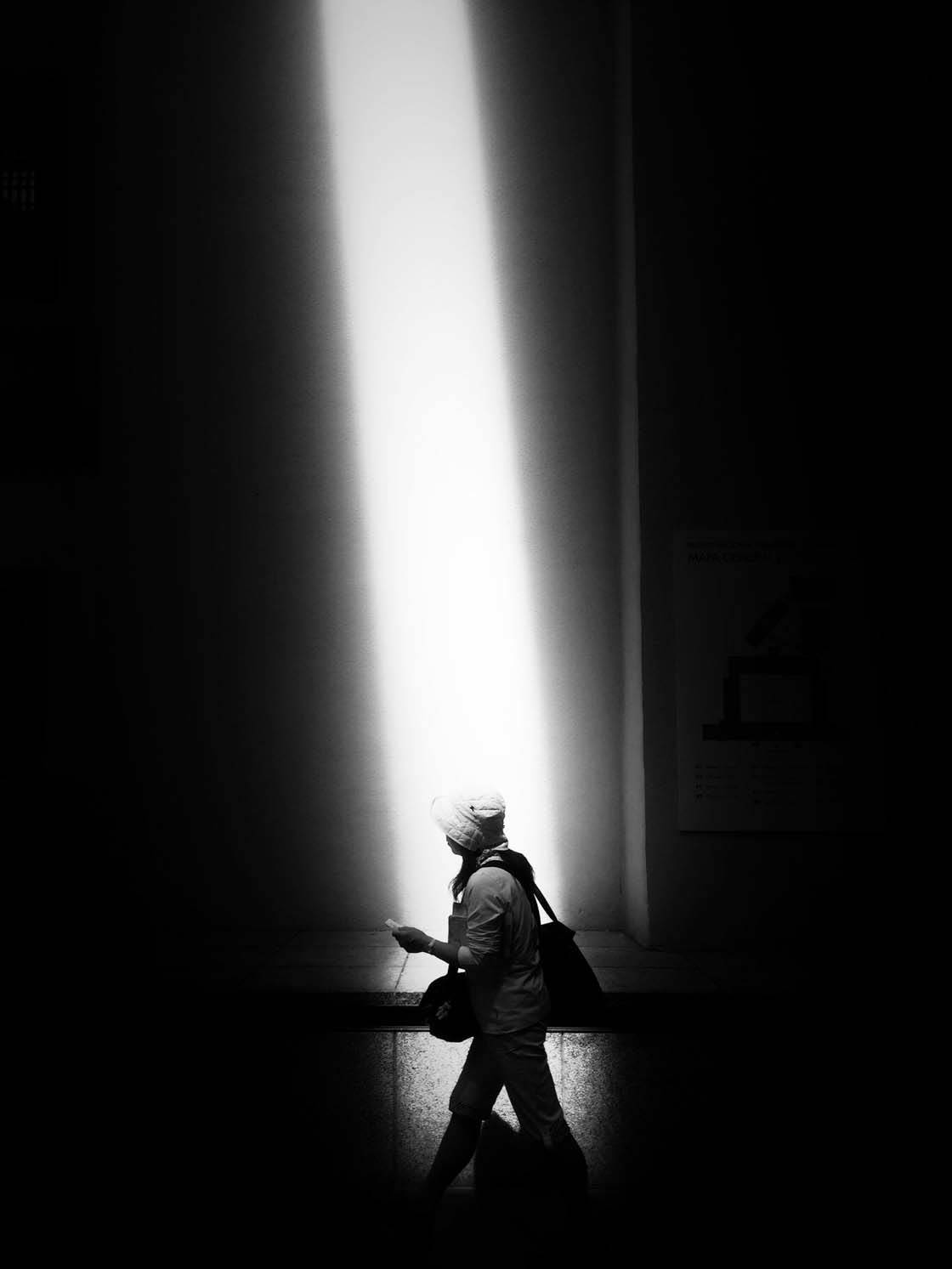 What kind of subjects do you tend to photograph the most and what draws you to them?
I think that my images offer multiple readings and express feelings and moods through an ever-present subject in all my photographs.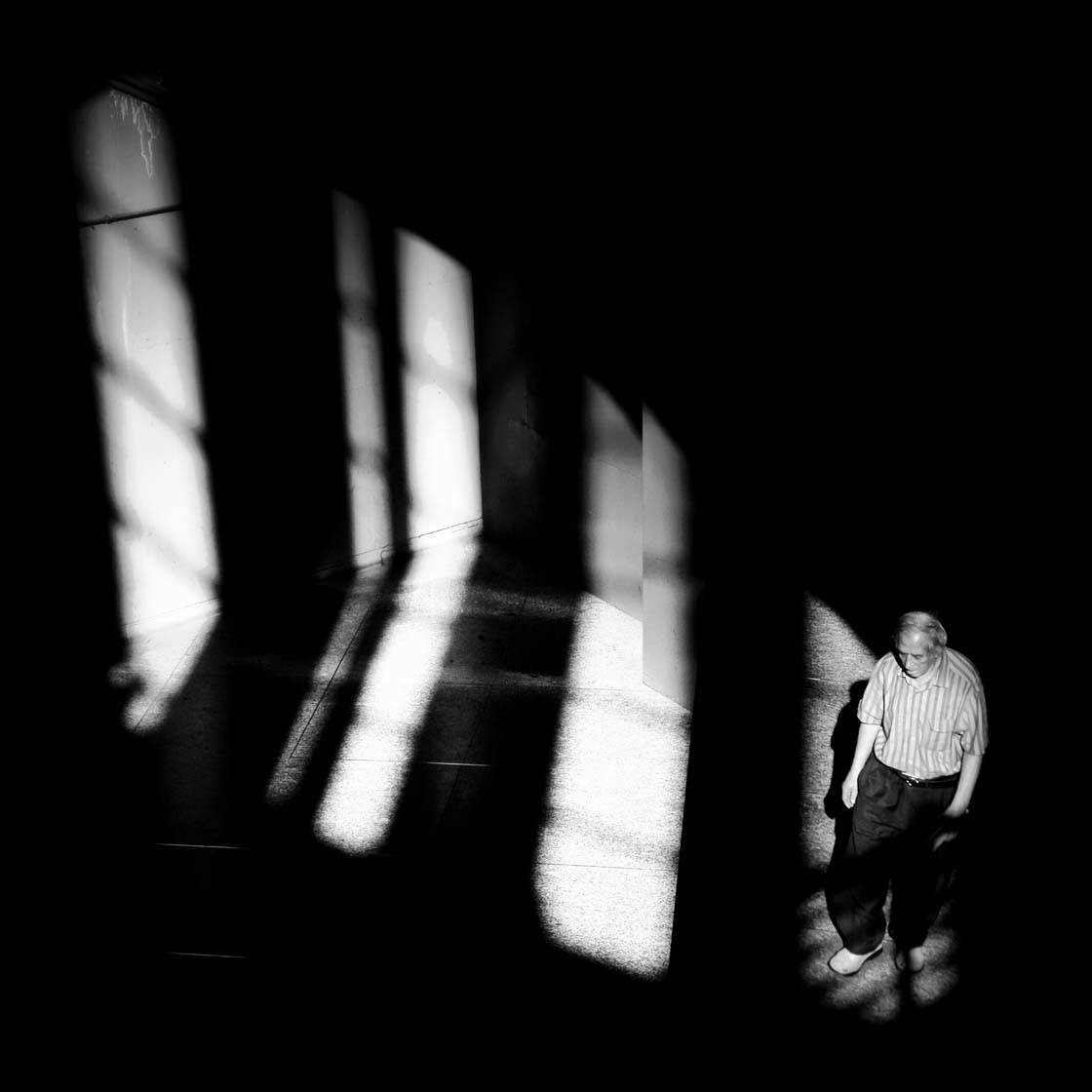 For me, photography is a way of expressing emotions and mood states, so in this sense I give great importance to the light of the scene and the body language of the subject.
As well as photographing people, many of your photographs include architecture and strong geometrical shapes. What attracts you to this kind of photography?
I love architecture photography but sometimes I find it a bit cold. I always try to incorporate a human factor to give a sense of scale and accentuate the emotion in the photo.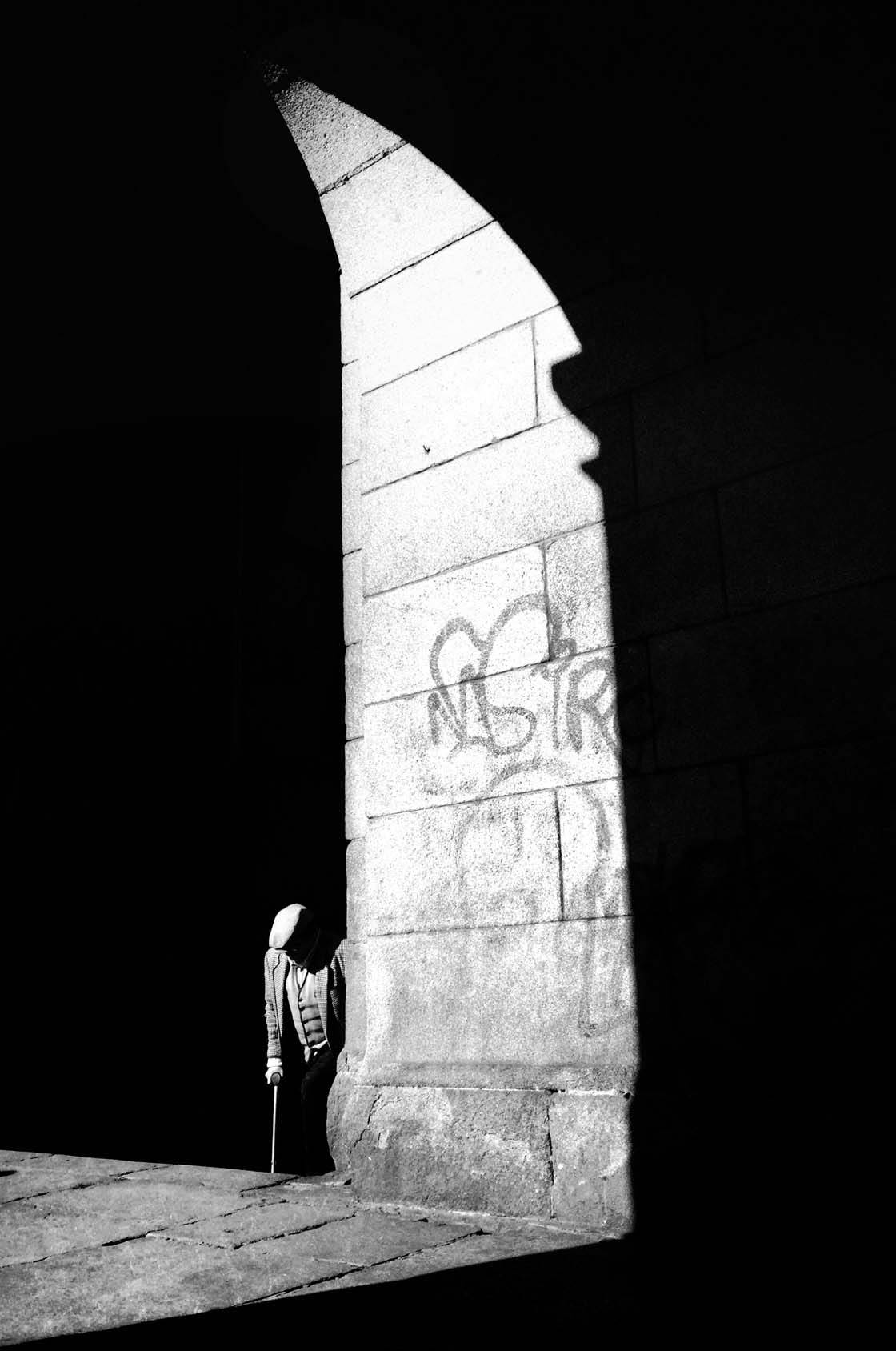 Even in my architecture photos the protagonist is the human being, not the building or the geometrical shapes. I love to play with light and shadows and create high contrast black and white pictures. In this sense, Fan Ho is a great influence for me.
Congratulations on winning second place for Photographer of the Year in the iPhone Photography Awards this year! Tell us about the photo you submitted and why you think it attracted the attention of the judges.
I shot this photo in my hometown of Pola de Siero, Asturias, during last year's Christmas holidays. I found this great spot in a cut section of the highway. I was there for about an hour and photographed a couple of runners and some cyclists.
But I thought that such amazing light deserved a more interesting subject, so I called my father. We were shooting for about twenty minutes, but I didn't like any of the pictures we took.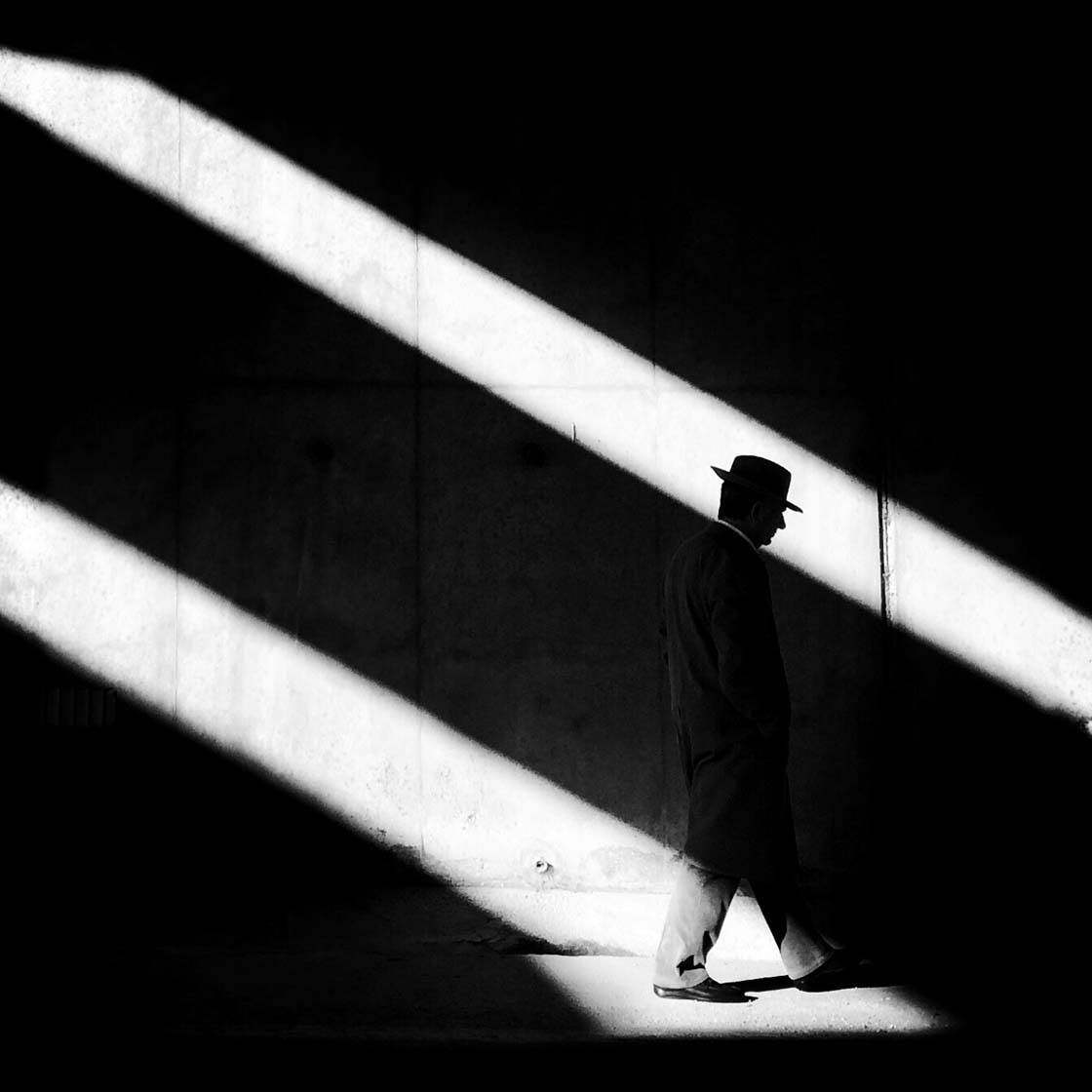 Except for the last one, taken just in the moment when we were leaving. It was the only one that wasn't posed. For many reasons, this is a very important photo for me.
I think it attracted the judges attention because of the light, composition and the cinematic atmosphere.
Are there any apps that you use for taking photos besides the native camera app?
Yes, I always shoot with Pro Camera and sometimes with the high contrast black and white filter of Cameramatic.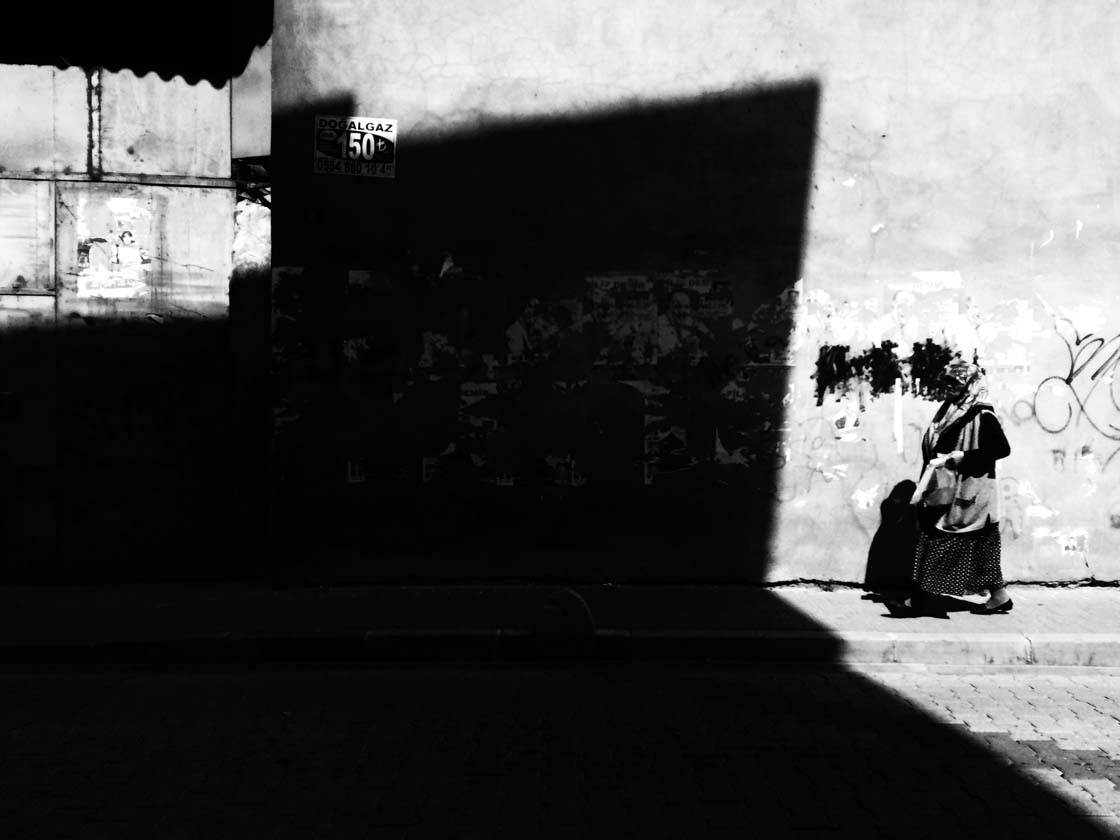 What are your favorite apps for post-processing?
Snapseed, Noir and Squaready. I also like Mextures, Blender, VSCO Cam and Filterstorm.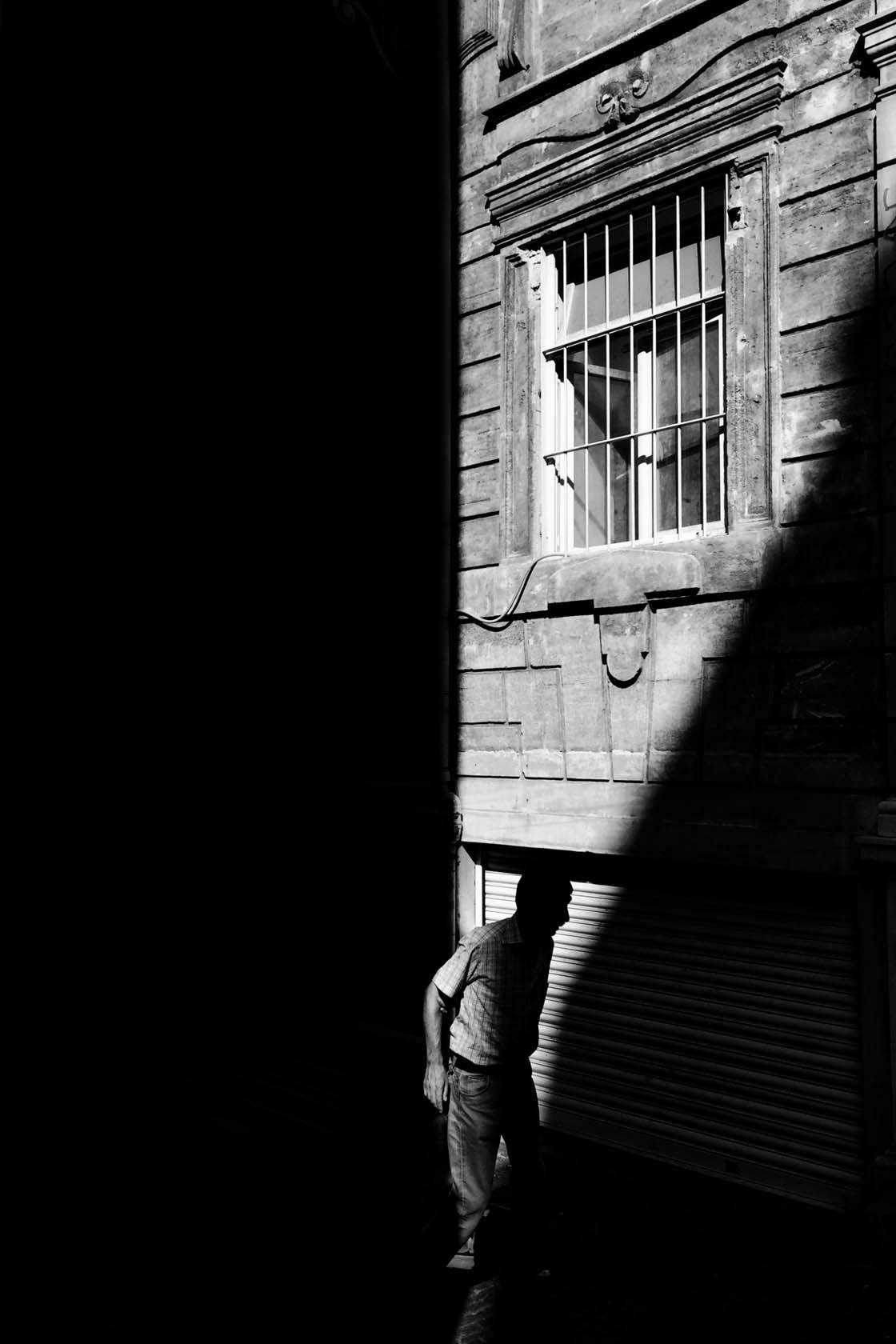 Do you use any iPhone photography accessories, and would you recommend that people buy them?
I have the Olloclip 4-in-1 lens system and the Olloclip telephoto lens. You can get very good results using these lenses. I especially like the macro lens and the telephoto.
Can you briefly explain the story and editing behind your three favorite iPhone photos?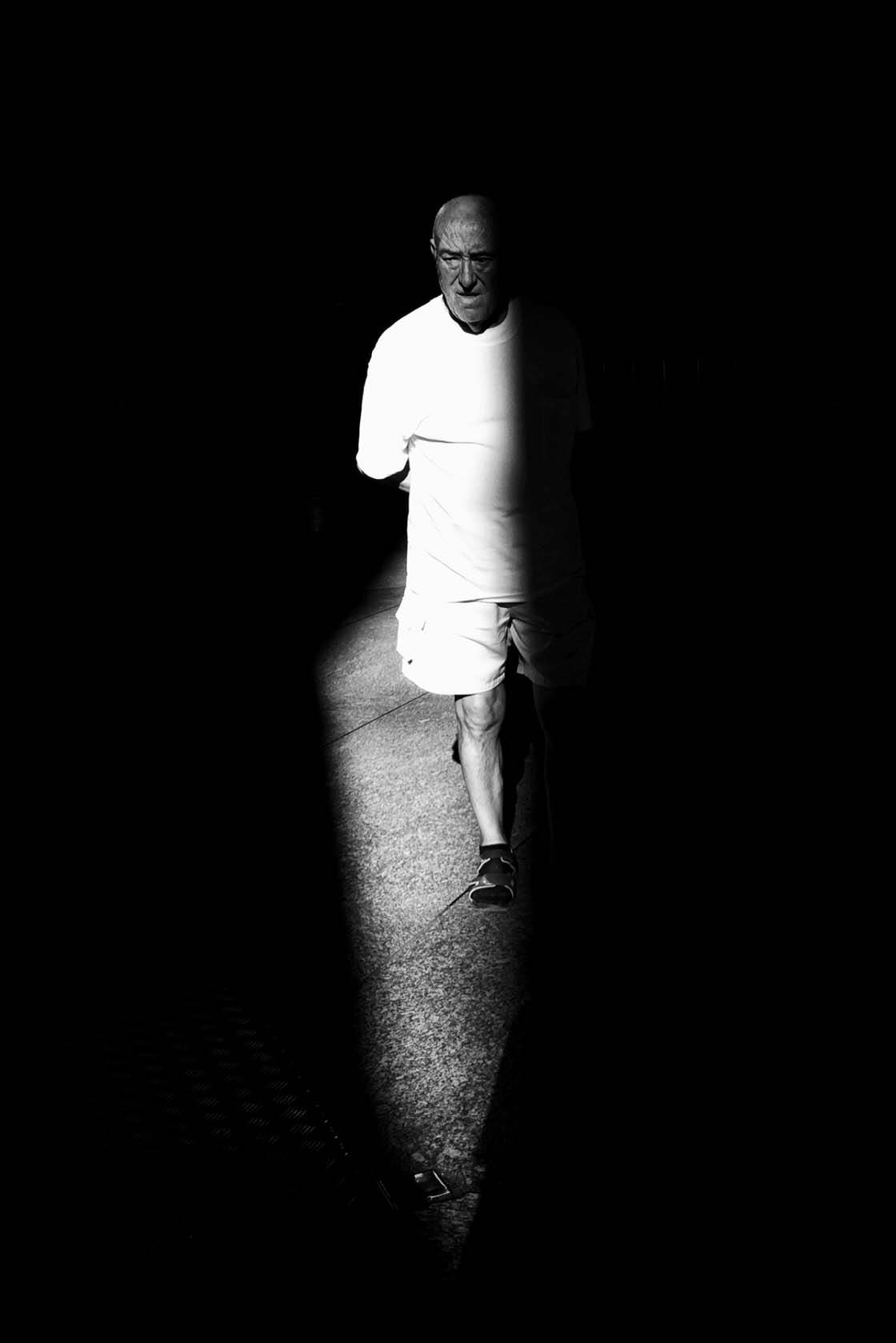 The Knife
I shot this picture in the Atocha Train Station of Madrid. This is one of my favourite places to take pictures because of its amazing light.
I saw this man walking just in the edge of the illuminated area and shot three photos with Pro Camera, locking the exposure on the brightest area of the scene. It's edited with Noir (vignetting) and Snapseed (brightness and contrast).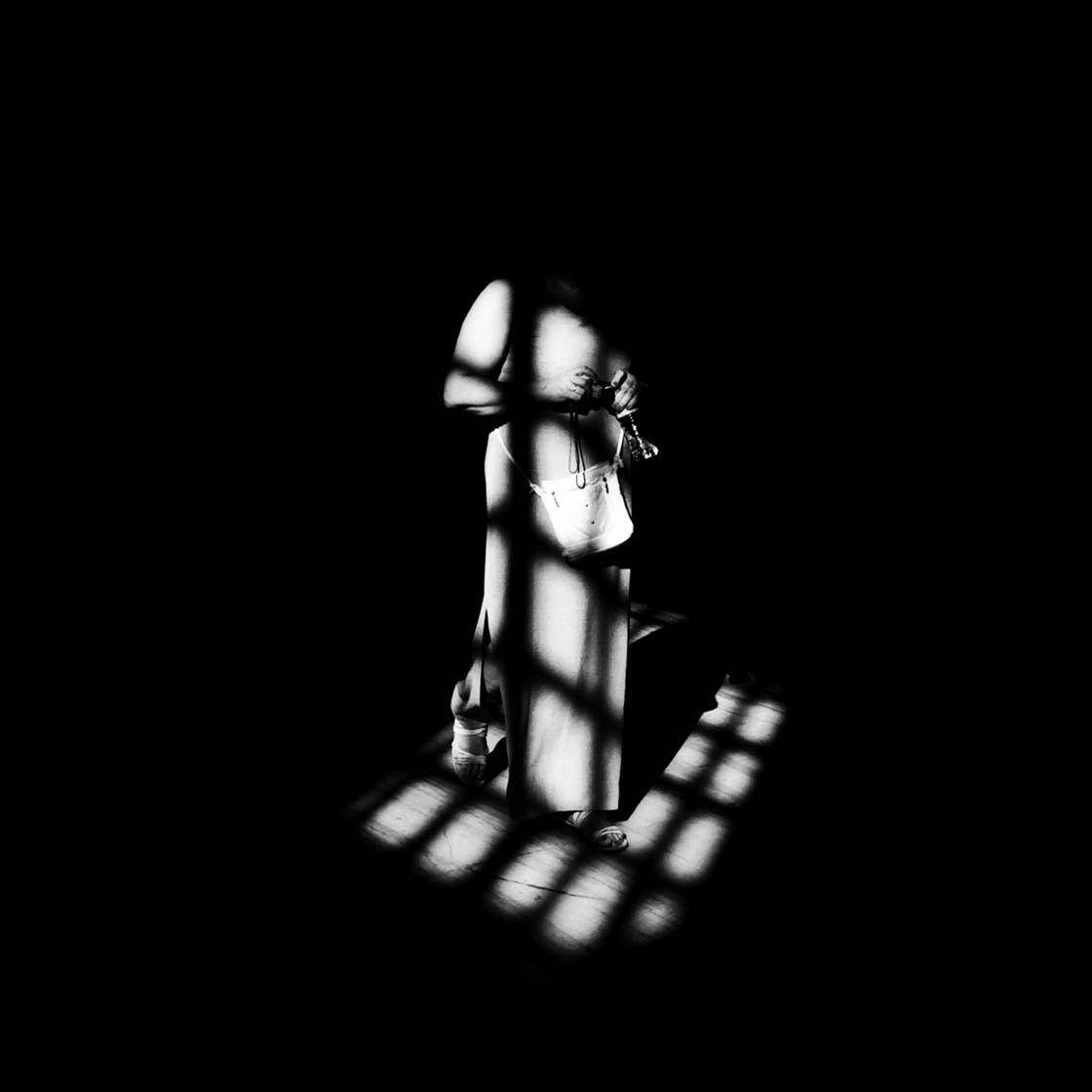 Daydream
I shot this one in Hagia Sophia, a great architectural beauty of Istanbul and an important monument both for the Byzantine and Ottoman Empires. It was once a church, later a mosque, and now a museum of the Turkish Republic.
What I liked about this scene was how the shadow of the bars was projected on the floor, so I waited until someone interesting crossed that magic light.
Then this woman appeared and I shot just one picture with Pro Camera, underexposing the scene. It's edited with Noir and Snapseed.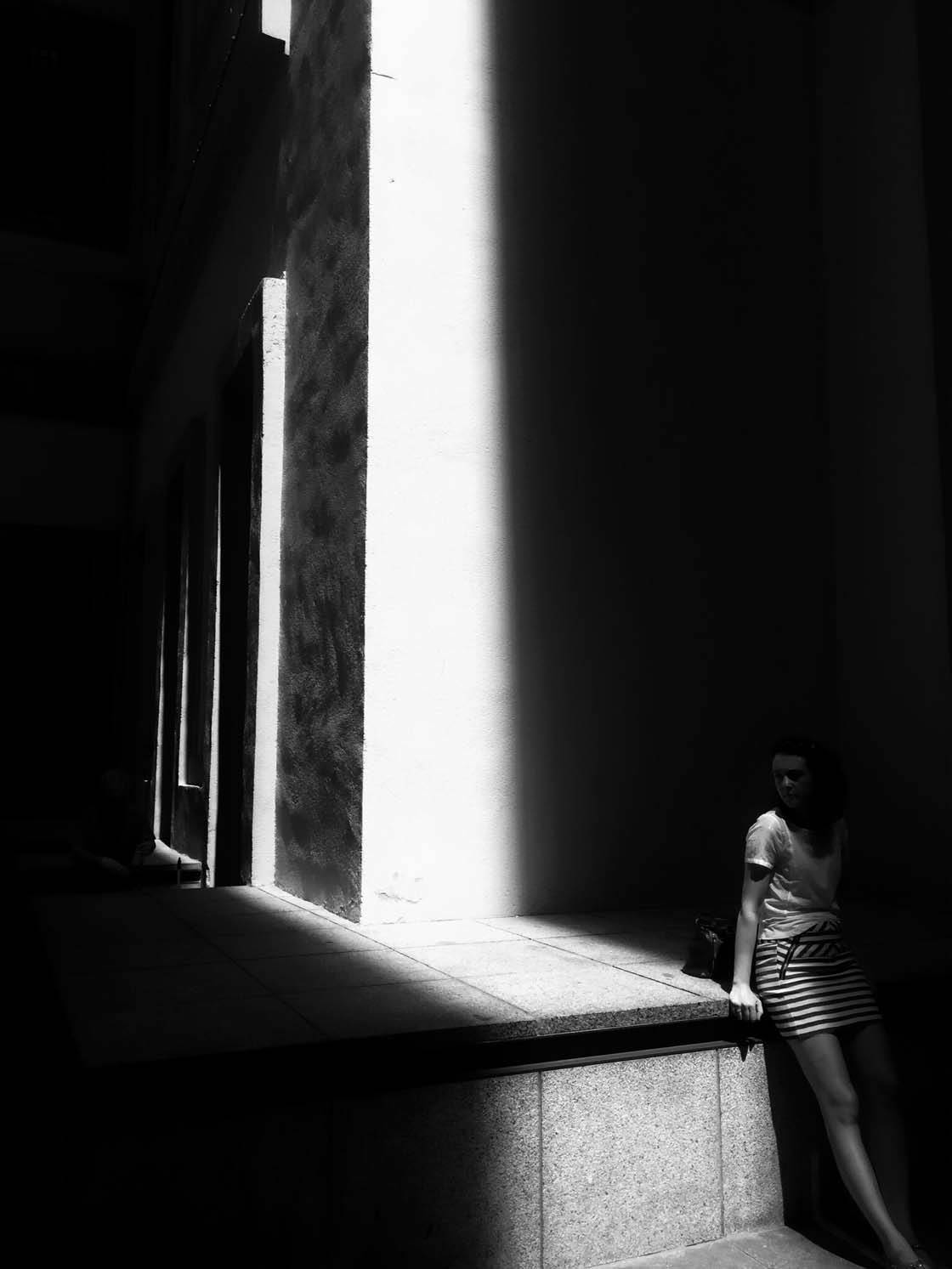 Ariadne's Thread
I shot this one in the Reina Sofia Museum of Madrid. This girl was waiting while her friend was getting the tickets.
There are always many tourists taking photos in this museum, so I approached the girl and, on the sly, shot twice with Pro Camera. It's edited just with Snapseed.
Many of your iPhone photos feature strong shadows and silhouettes which add a sense of mystery to your images. Do you have any tips for getting the exposure right in this type of scene?
I think the only tip is to get the perfect light. I love high contrast light, deep shadows, darkness and geometry. My characters are usually wrapped in a kind of dark haze and wander erratically in their continuous search of light.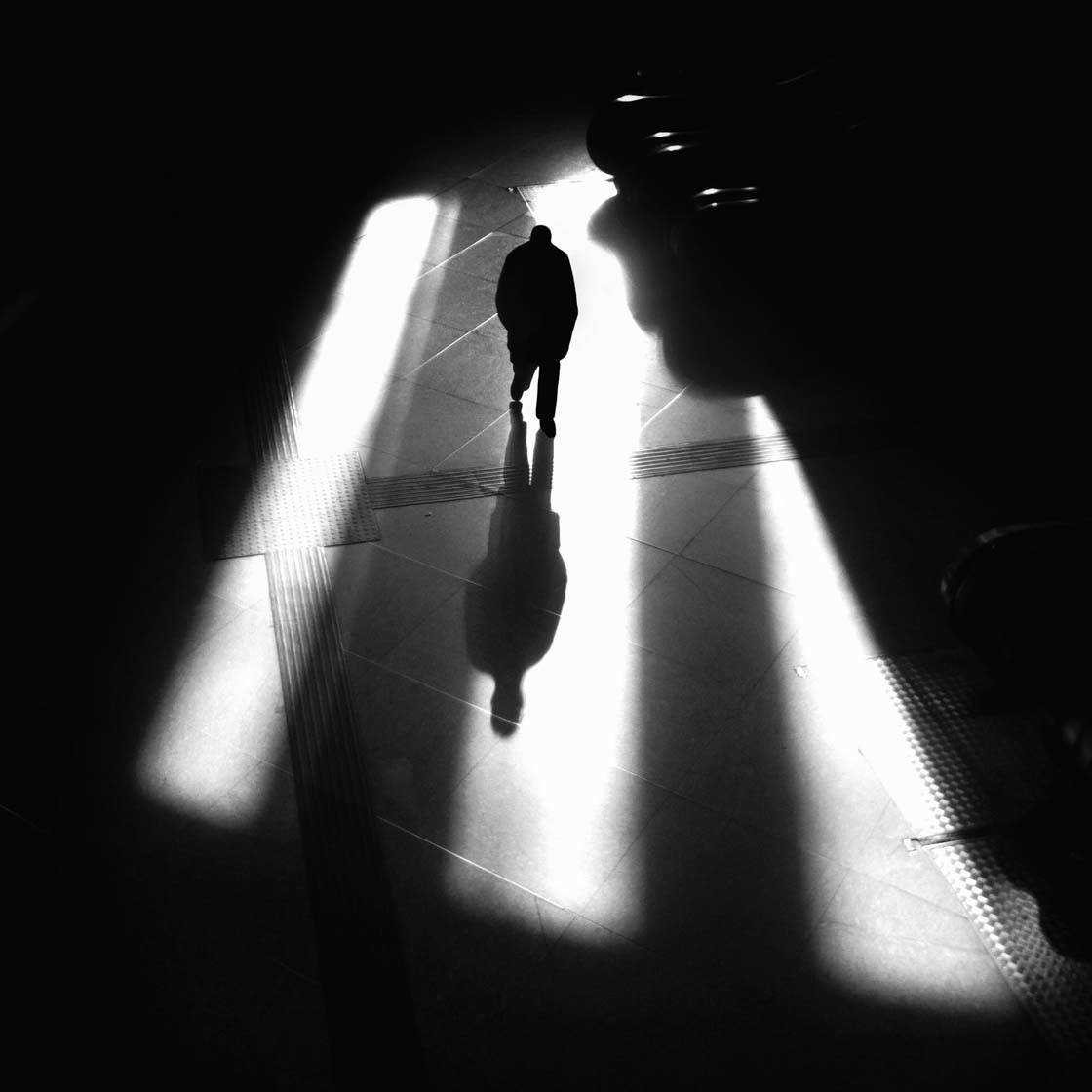 By minimizing the number of elements in the photo and reducing the color palette only to black and white, I emphasize the atmosphere. I look for a certain halo of mystery through the use of negative space, shadows and silhouettes.
Using the exposure control in the Pro Camera app can give you some very interesting results.
Most of your photos are black & white. Why do you tend to process your images in this way?
I've always loved black and white photography. I think it's the most pure form of photography and reminds me of that magic aura of the work of the great masters.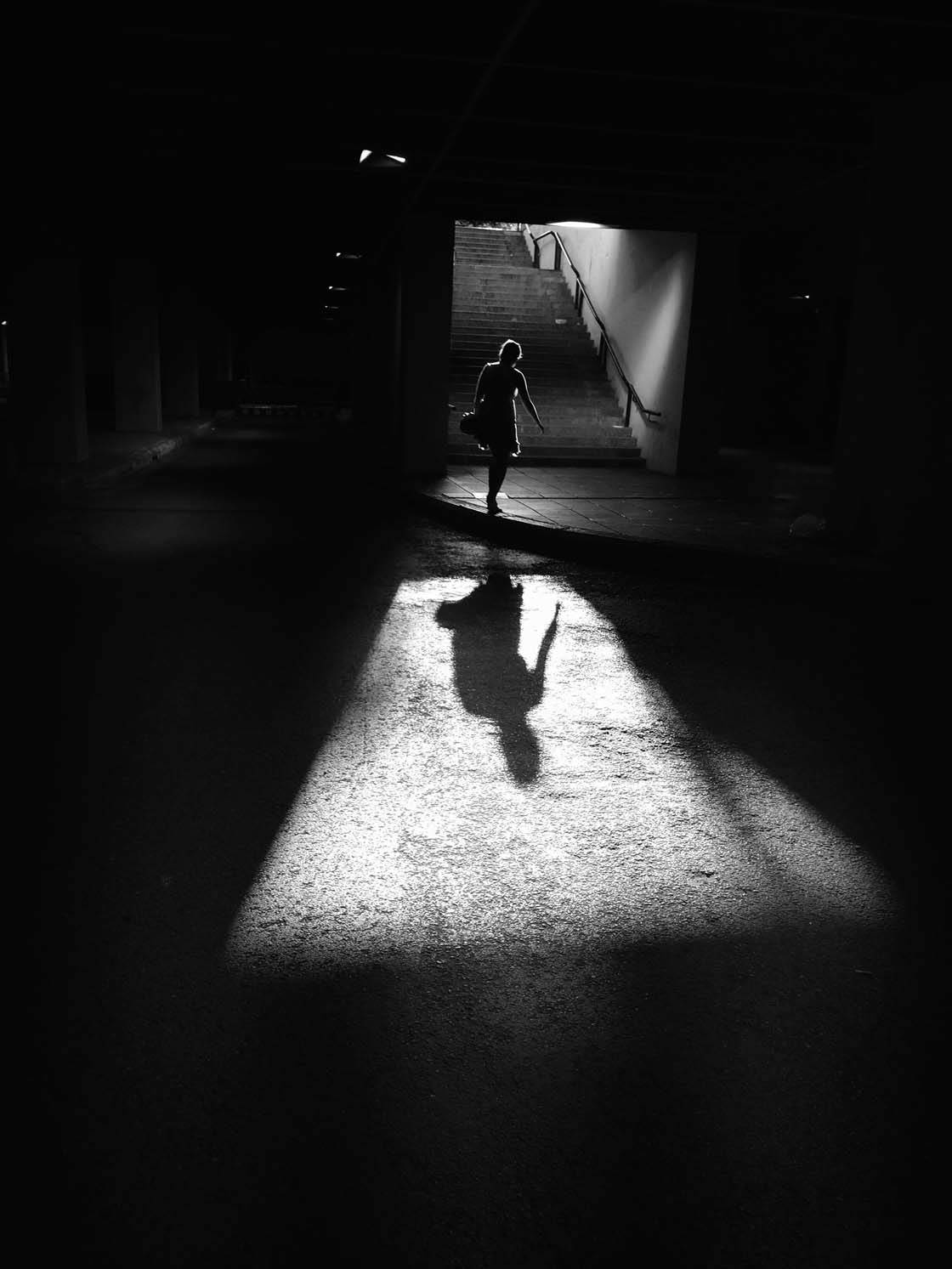 One of the main challenges in street photography is taking photos of people you don't know. How do you deal with that?
A couple of years ago, it was very difficult for me to approach unknown people and take their photographs. So my street photos were really bad.
What I used to do was isolate the parts that interested me from different photos and combine them within collages. But over the past year I've practiced a lot, and have almost lost the fear of approaching unknown people.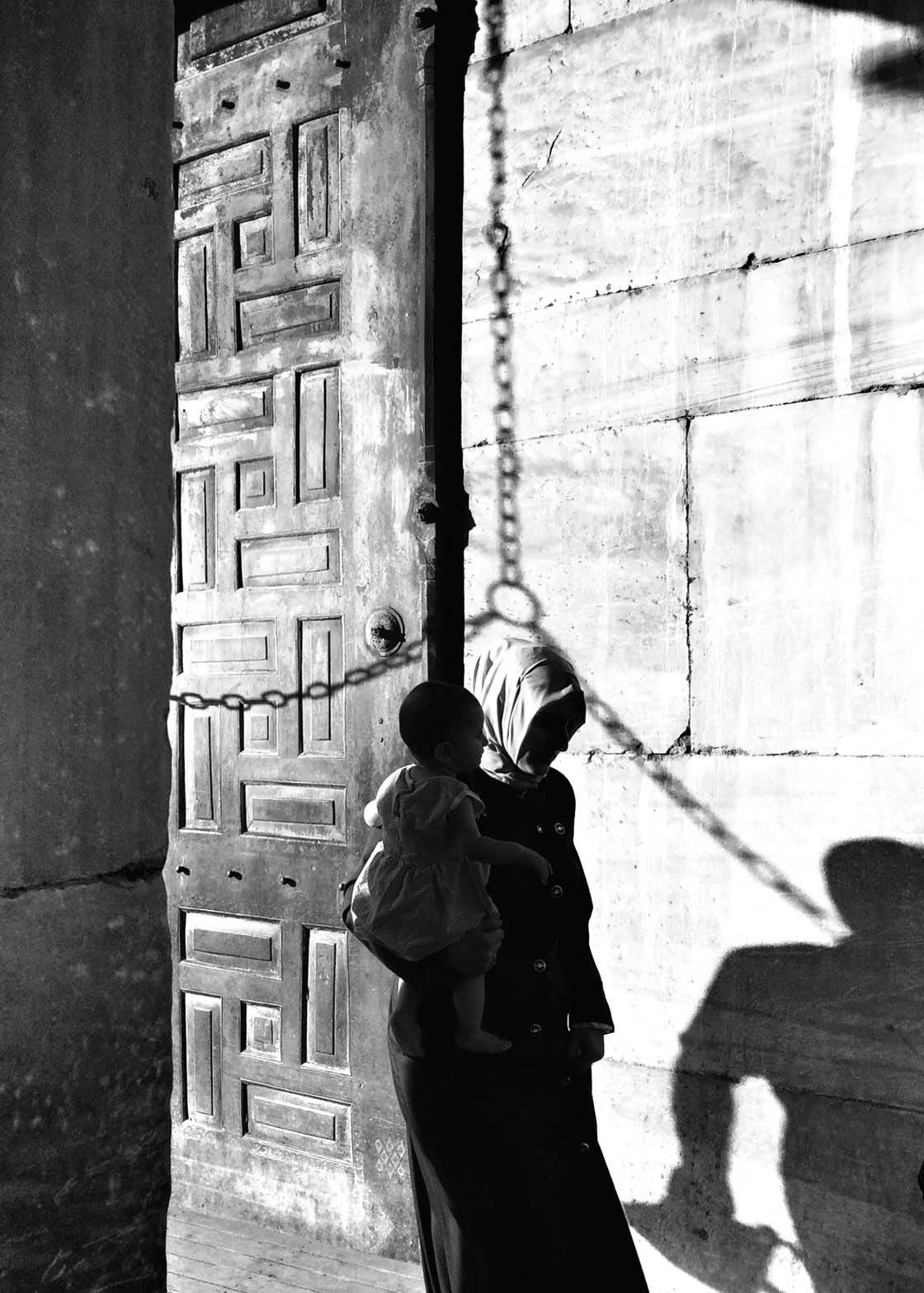 I try to get directly in the street and shoot the kind of candid photography that I like. You have to be convinced that you're not doing anything wrong. Listening to music also helps me to concentrate.
What tips do you have for beginner iPhone photographers who want to start taking creative photos with the iPhone?
Good light, a pair of comfortable shoes and shoot a lot.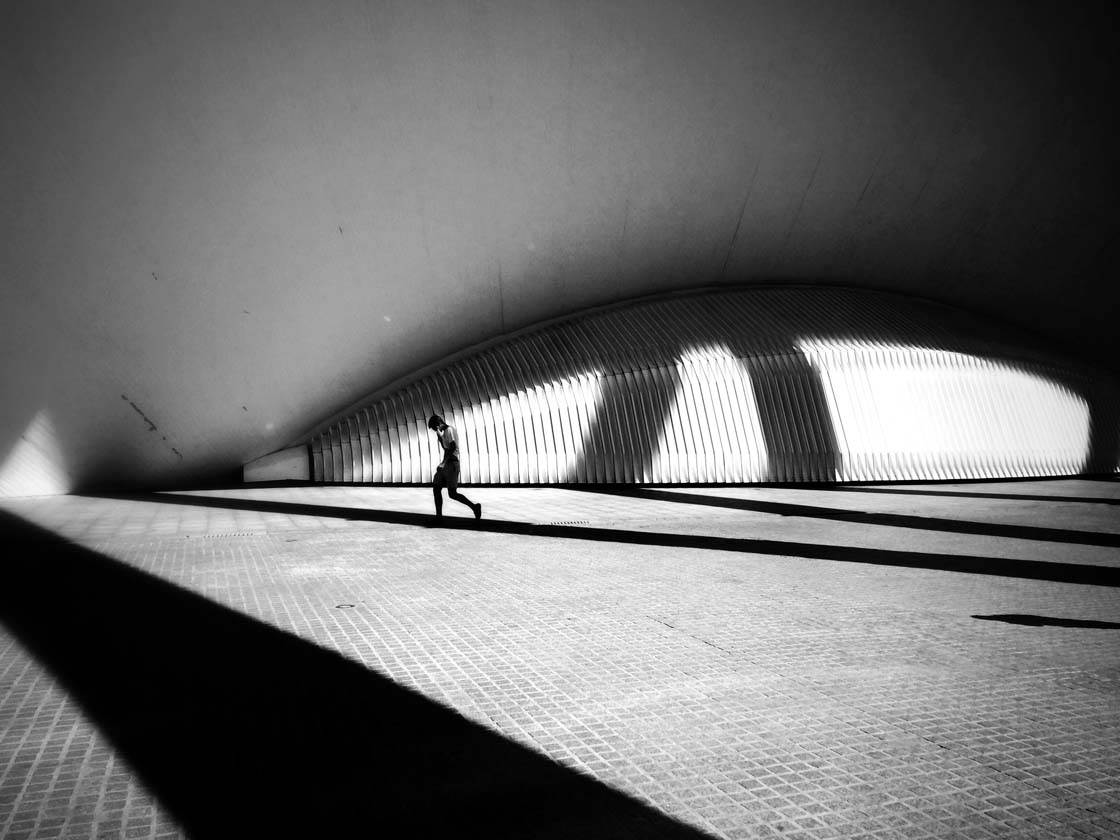 Which iPhone photographers do you admire the most?
In street photography I really admire @orietta.gs, @e_rnst, @langlent, @tonivegara, @mypaintinglife and especially the people of Tiny Collective. I also love the style of @nazaret and @jasonmpeterson.
Where can we see your iPhone photography?
You can see my iPhone photos on Instagram and also on Flickr.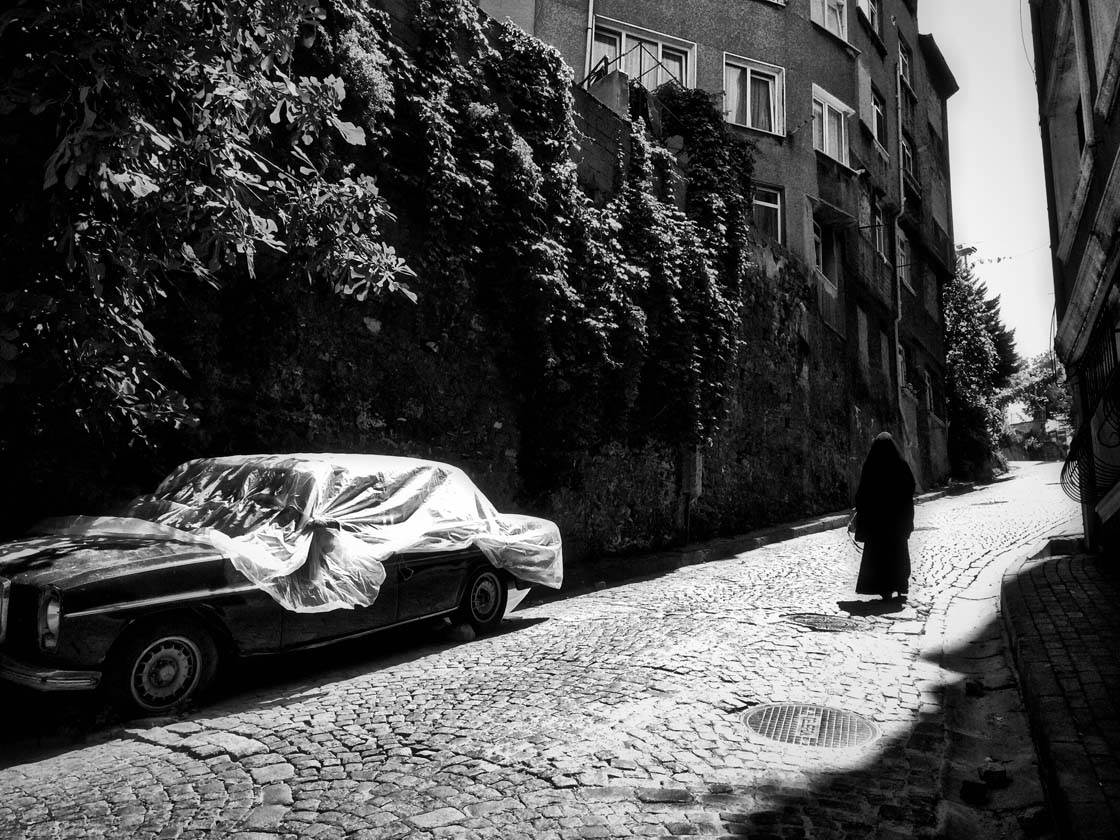 Do you want to learn how to take amazing high contrast black and white iPhone photos in bright sunlight? Read our recent tutorial covering 5 Tips For Taking Amazing iPhone Photos In Harsh Light.