A wireless iPhone flash is the best way to illuminate your subject when shooting in low light and at night. The iblazr LED flash is one such device, and the developer has recently announced plans for the second generation iblazr 2. Their Kickstarter campaign for the development of iblazr 2 has already reached way beyond the initial funding goal, but there are still a few days left for you to contribute to the campaign and be one of the first iPhone photographers to own a new iblazr 2 flash. In this article you'll discover more about the iblazr 2 and how it can improve your low light iPhone photography.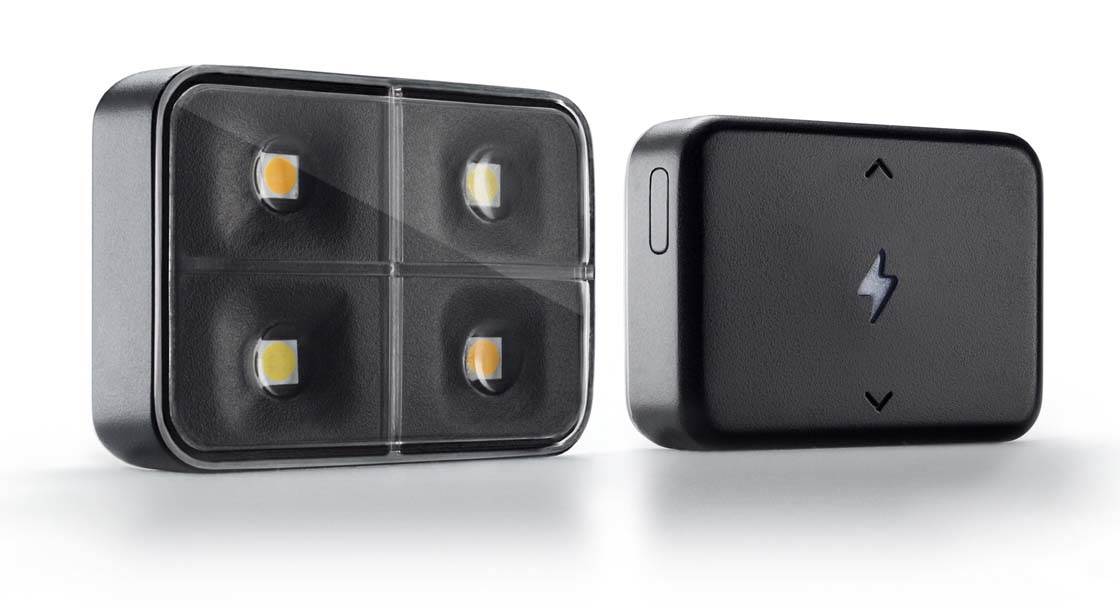 About The iblazr 2
The iblazr 2 is described by the developer as being "the most advanced light source for smartphones and tablets available in the consumer market."
Designed primarily for use with smartphones, the iblazr 2 can also be used with iPads and even DSLR and mirrorless cameras. It can even be used on its own as a flashlight in a pinch!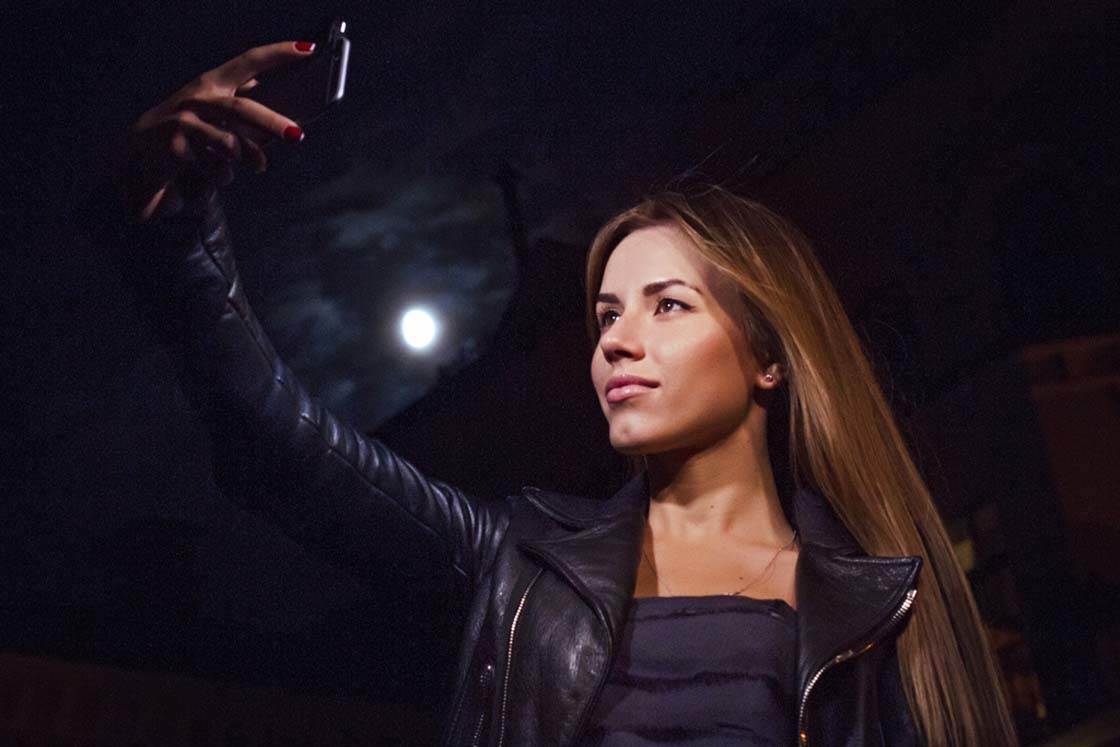 Measuring only 40mm x 28mm x 10mm (1.57″ x 1.1″ x 1.57″) this unit is quite compact, and promises a very flexible and highly functional off-camera flash experience.
"We've passed all the way through from an idea to a global product with the original iblazr, but always knew that it could be even better" said Vlad Tislenko, Founder of iblazr.
"We asked our users what new features they want to see in the new generation of iblazr and incorporated all of them in the new product!"
Flash & Remote Shutter Release All In One
In creating iblazr 2, the developer revisited the physical design as well as the internal, electronic components and made notable improvements all around. The result is an iblazr with more functions than the original, yet it's just as easy to use.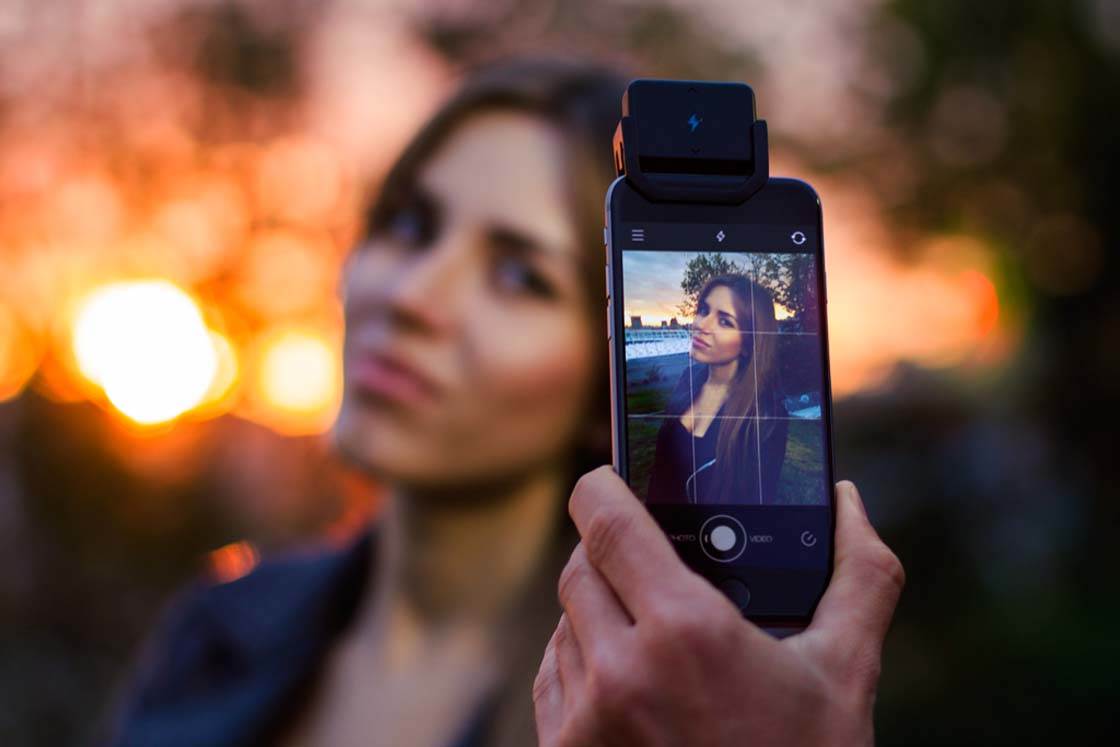 The iblazr 2 connects to your iPhone via Bluetooth, and according to the developer it's the only add-on flash unit that works with the native camera app on your iPhone.
It does this by working a bit differently than other off-camera flash units. While most other flash units work by being triggered by the appropriate camera app's shutter release button, the iblazr appears to work in a reverse manner.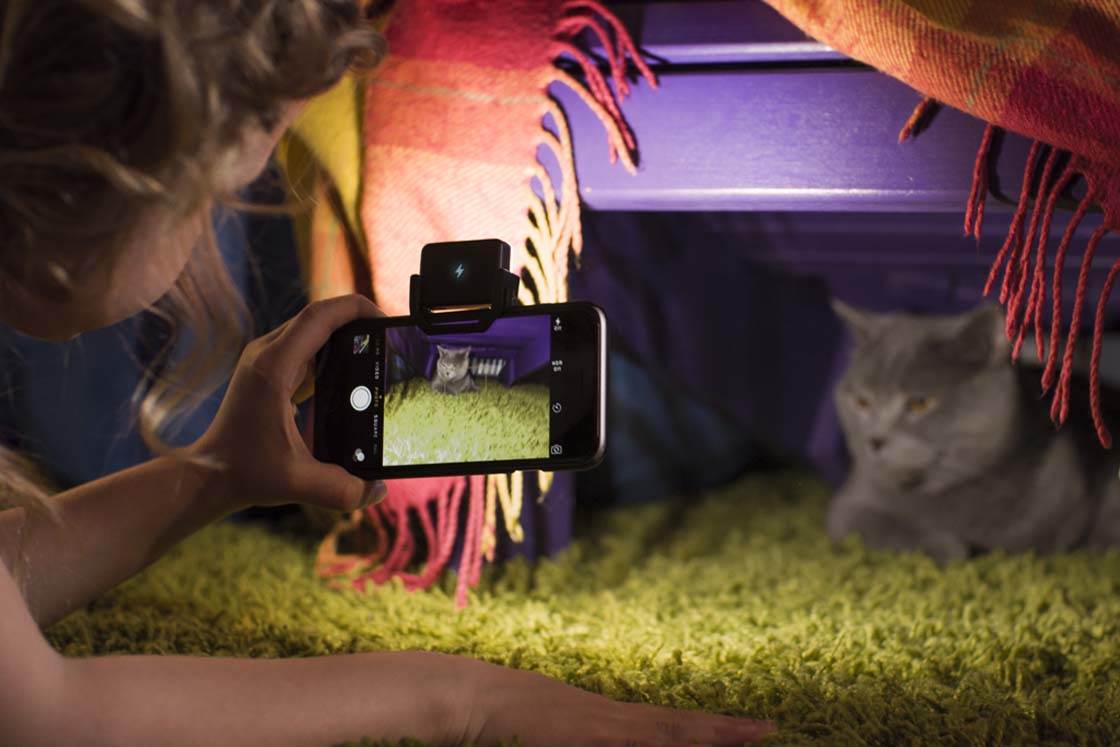 By tapping the iblazr device itself twice (not your iPhone camera's shutter release), the iblazr 2 will fire its powerful 300 LUX light beam while also triggering your camera's shutter release.
This is an ingenious way of making an external flash work with the native camera app. It essentially functions as a Bluetooth remote shutter release, yet it also triggers its own flash at the same time.
This also means you can use the iblazr 2 as a remote shutter release. You can position your phone on an iPhone tripod while you move around your subject with the iblazr 2 to adjust the position of the light.
You can then trigger both the camera and flash simultaneously by tapping the iblazr that you have in your hand. The iblazr can even be used as a remote trigger from up to 80 feet (25 meters) away.
Easy Adjustment Of Color Temperature
Another exciting improvement to the iblazr 2 is the addition of a touch sensor for adjusting the light color temperature from 3200K to 5600K. This will help you take better photographs in every lighting situation.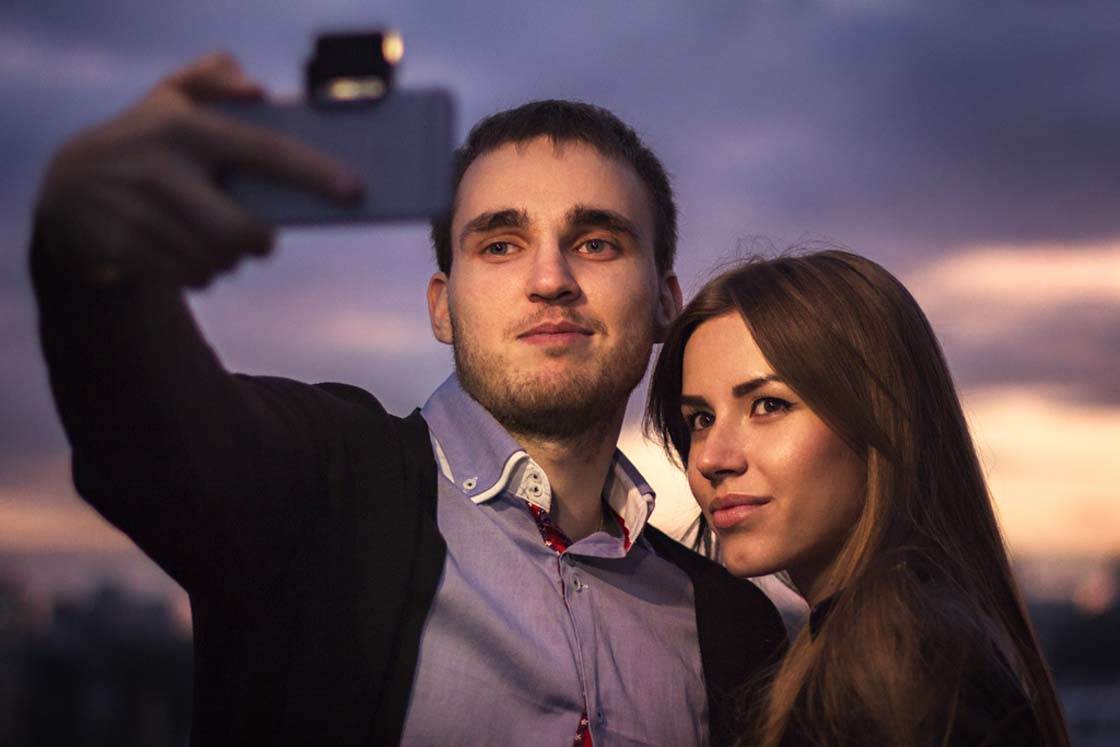 Want to get up close for a fancy portrait photo? Choose your warm light setting. Need a powerful cold flash, instead? Change the setting to 5600K mode. This flexibility will allow you to shoot photos that look more natural, professional and creative in all types of light.
Maximize The Power Of iblazr 2 With Shotlight Camera App
While the iblazr works with other camera apps, including the iPhone's native camera, the developer has built a brand-new camera app called Shotlight. This app takes full advantage of the power and flexibility of the new iblazr 2.
Shotlight offers a wide range of settings that take full advantage of the recent changes to iOS that allow for more manual control over your iPhone camera's functions.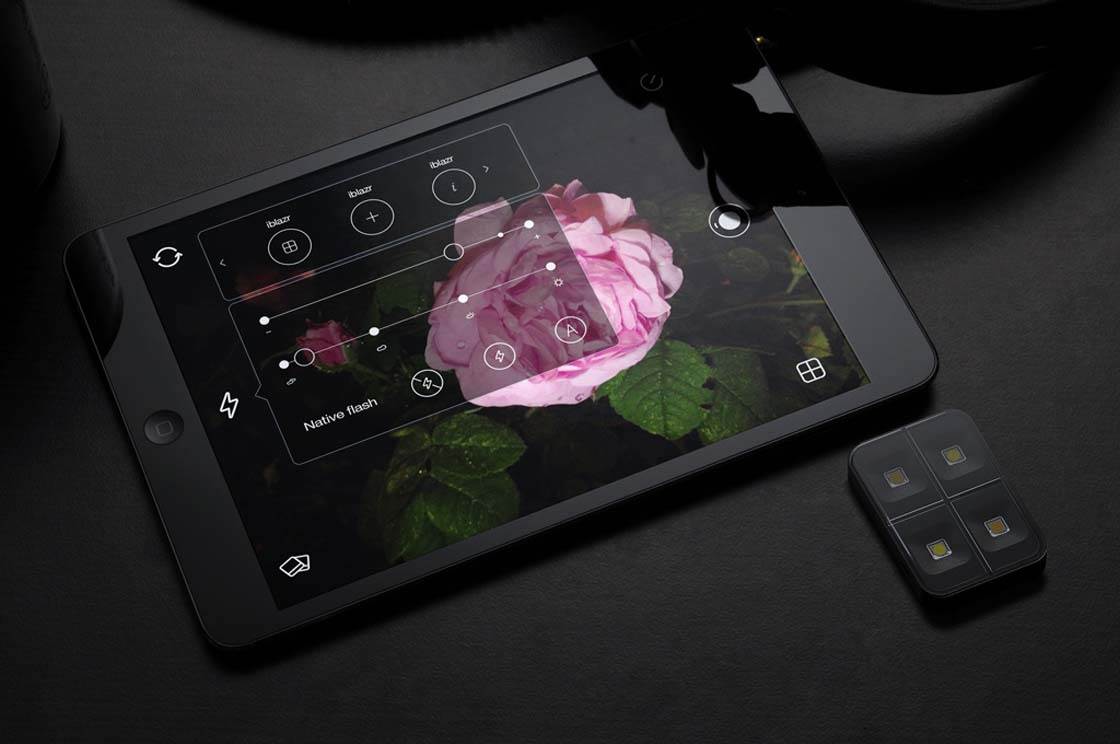 A built-in auto sync feature automatically connects the iblazr 2 to your iPhone when you open the app. You can even sync up to ten iblazr 2 flash units at one time giving you almost limitless control over your lighting.
Shotlight is also designed to provide a better user experience by allowing for easy adjustment of the brightness of the iblazr's LEDs, changing the light color temperature, and adding multiple flash units.
Additionally, if you do sync more than one iblazr 2 unit, you can fine tune the settings of each unit separately using the Shotlight app. Shotlight also supports existing first-generation iblazr units, so you can continue to use any existing iblazr LEDs that you may already have.
Included Accessories
Mount Clip: The developer designed a new mounting system for the iblazr 2 consisting of a silicone-coated clip that works with any mobile device that's 6 mm to 9.5 mm (0.24″ to 0.37″) wide.
Cold Shoe: An included "cold" shoe mount even allows you to use the iblazr 2 as a steady light (as opposed to a flash) with a DSLR or mirrorless camera for shooting video. As far as I can tell, it can't be triggered as a flash unit by a DSLR or mirrorless camera, i.e. no "hot" shoe connection.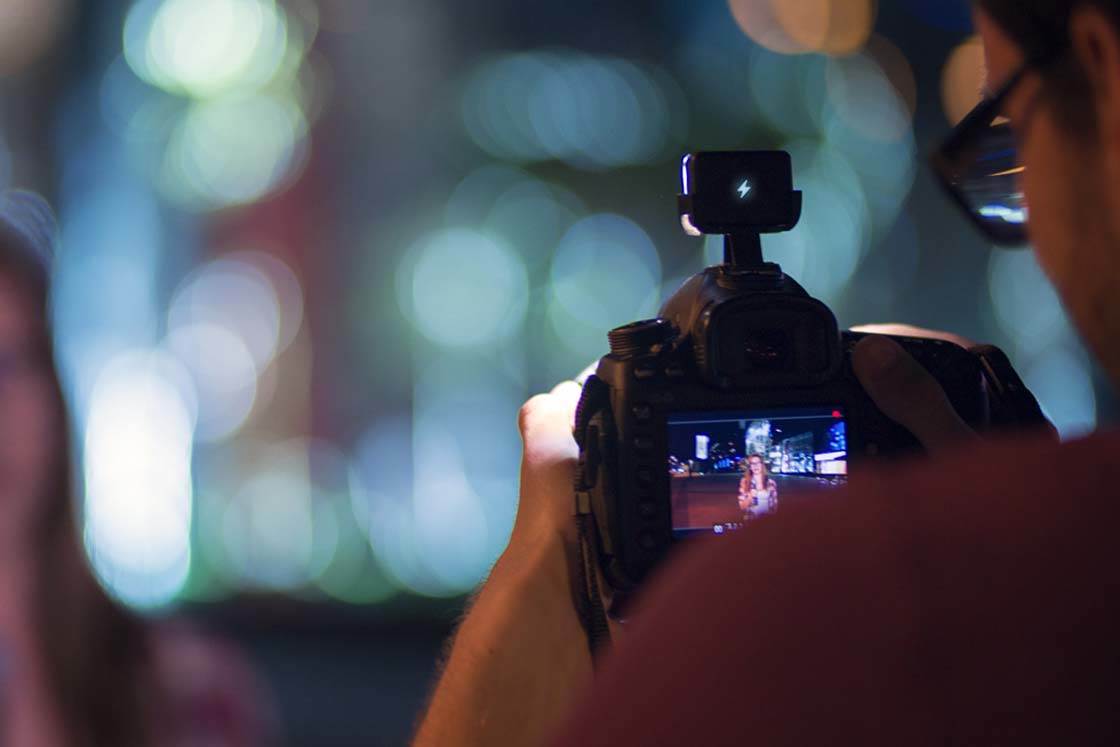 Diffuser: A silicone diffuser is included to help soften the light emitted from the iblazr 2 (if you so desire). It also includes a small hole to fit on your key ring, so you can carry it with you anywhere.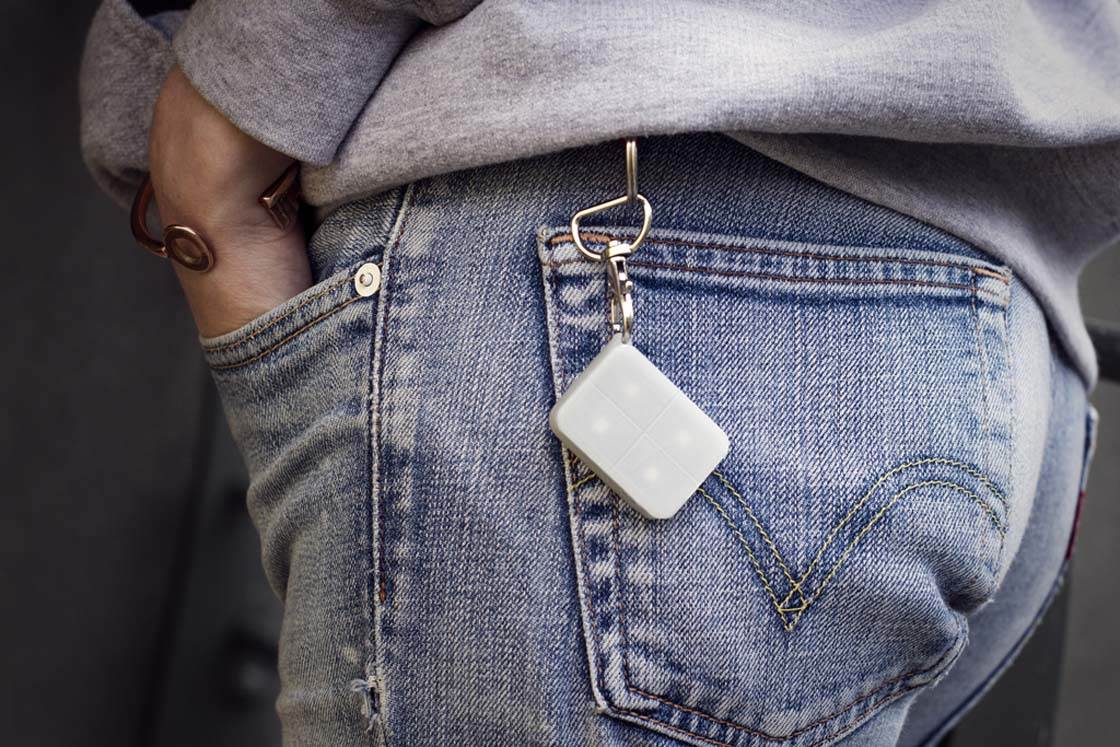 Flexible Charger (Sold Separately): Not only does the flexible charger charge the flash, it can also serve as a stand for using the iblazr 2 as a portable lamp/task light when you're not using it to take photos.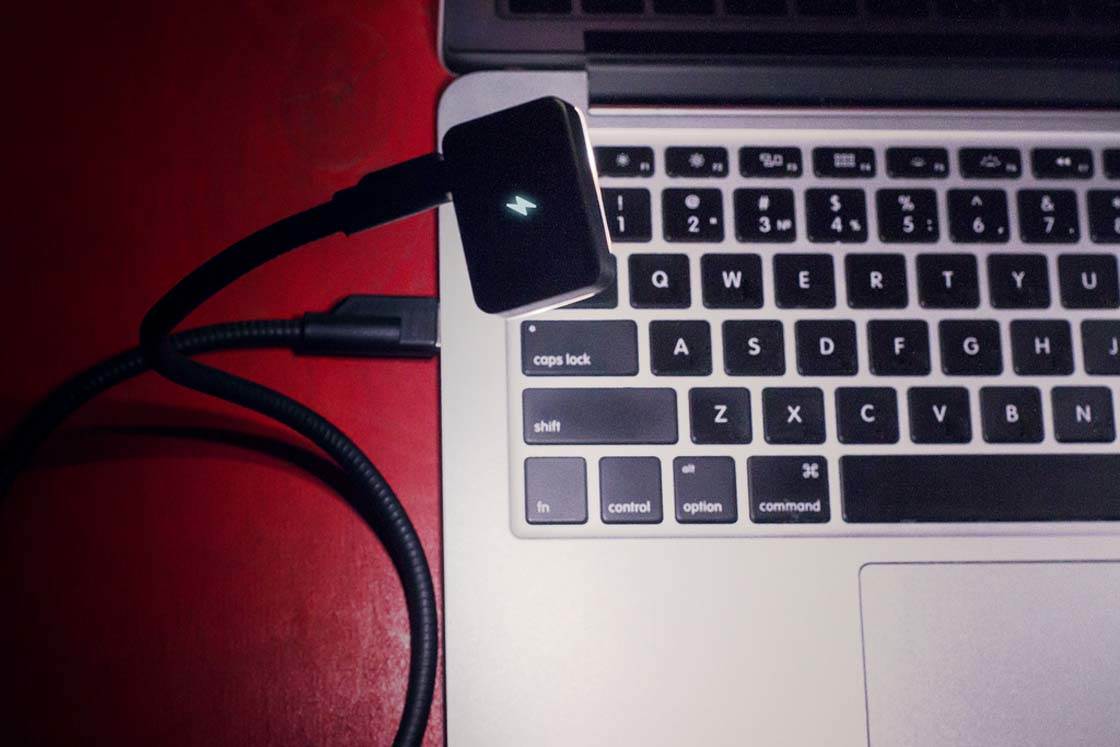 Learn More About iblazr
Pre-orders are now available on Kickstarter at significantly discounted prices, starting from $45 (expected retail price is $70). The Kickstarter campaign ends on July 17, 2015 so hurry before the offer ends!
Each iblazr 2 unit comes with a mounting clip, a cold shoe stand/mount for digital and analogue cameras, a silicon diffuser with a keychain, and a micro-USB charger (not the flexible charger shown above which is available separately).
While we haven't been able to test out a new iblazr 2, the unit appears to be quite promising, and we can't wait to see it in action!